If you've been searching for vibrant cities in the Midwest to visit, then look no further!
On this list, I've found the best, most exciting, big cities in the Midwest.
When a lot of people think of big cities, they tend to think of places like New York City and Los Angeles.
People don't often think of the Midwest when they think of adventuring to a city.
But the Midwest is full of some really wonderful cities to explore.
Since I'm from the Midwest, I thought I'd show you some of my favorite cities in the Midwest.
So, let's take a look at 15 vibrant cities in the Midwest you must visit!

15 Vibrant Cities In The Midwest You Must Visit
Indianapolis, Indiana For A Midwest Romantic Getaway
Indianapolis, known to locals as Indy, is one of the most popular cities in Indiana.
It's also a great city for a romantic getaway in the Midwest.
One of the best parts about Indianapolis is the number of things there are to do.
For foodies, there are amazing restaurants and bars to enjoy. They also have a thriving arts community.
At the District Theater, you are guaranteed to be able to see a show almost any day of the week. Or you can head to the Indianapolis Museum of Art for the afternoon.
Head down Mass Ave to explore unique boutiques and more. It's a great city that has something for everyone to enjoy. Visiting here is one of the best things to do in Indiana!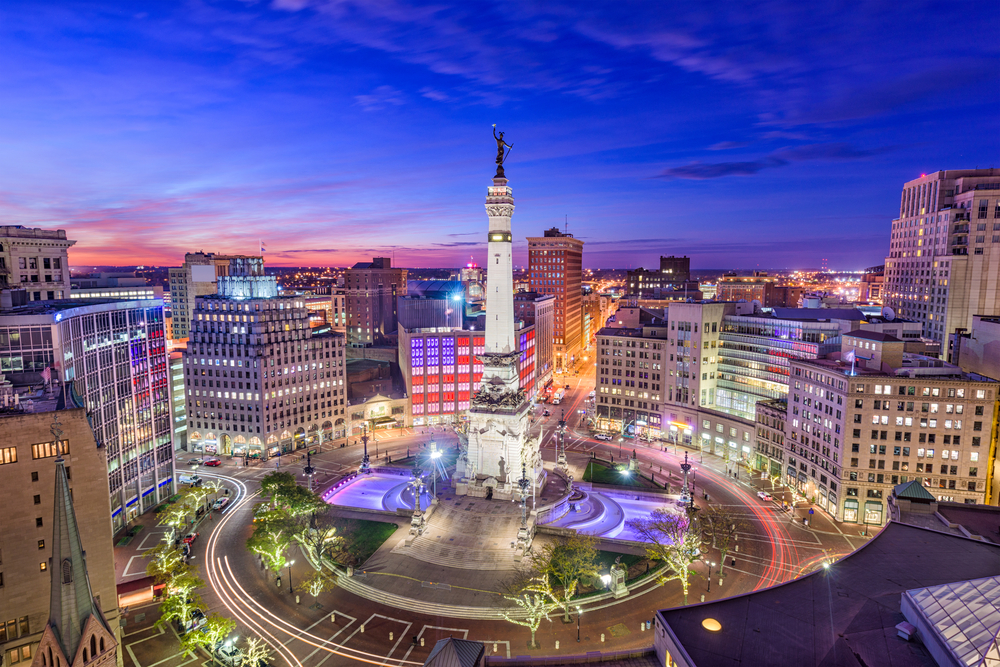 Chicago, Illinois One Of The Most Popular Cities In The Midwest
One of the most popular big cities in the Midwest is Chicago, Illinois.
If you have the time, you can spend an amazing two days exploring the city. But even a day trip to Chicago is worth your time and effort..
There are so many fun things to do in this Midwest city.
From the Willis Center Tower, the John Hancock Center, and riverboat city tours. A popular spot for visitors is always the Navy Pier, where you can find an amusement park, among many other things.
Chicago also has amazing museums and art galleries.
Another popular stop is Millennial Park, where you can find the iconic 'Bean' sculpture.
It is very easy to see why visiting Chicago, a vibrant Midwest city is a favorite thing to do in Illinois.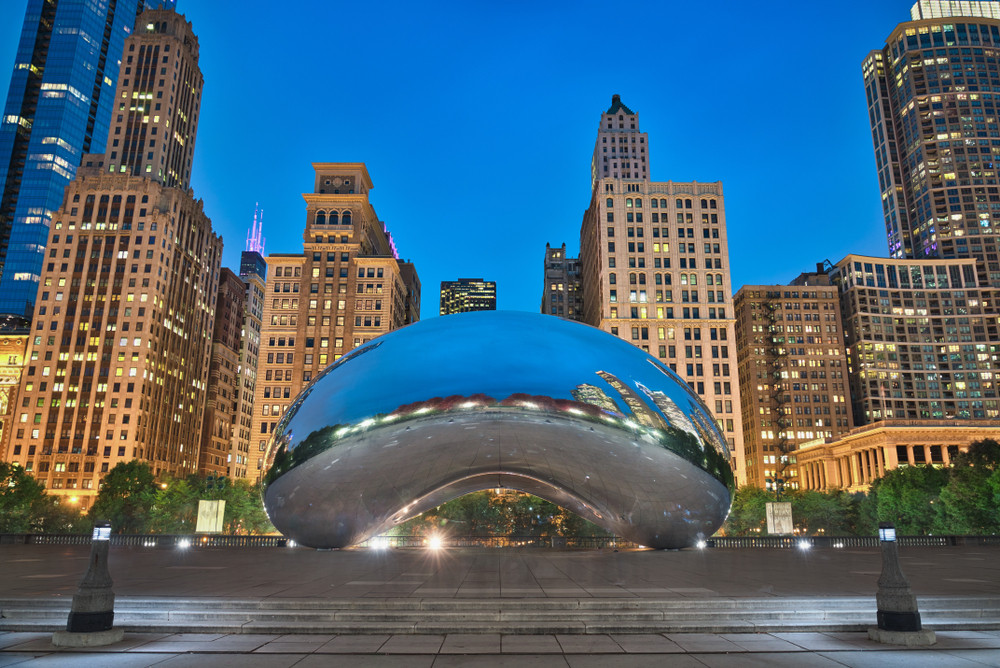 Topeka, Kansas For Family Fun
Topeka is the capital city of Kansas, and is a great Midwestern city to explore.
It's a great place for families to visit as it is full of family-friendly activities.
Families with younger kids will love exploring the Kansas Children's Discovery Center. Everyone will enjoy learning about the wildlife at the Topeka Zoological Park and Conservatory.
It is home to hundreds of animals who for whatever reason are too sick or permanently injured to be reintegrated back into the wild.
The entire family can learn about the animals that call the zoo home.
There's also a park that has a 1908 carousel, a train for kids to ride, and an Old Prairie Town.
Topeka also has delicious restaurants, unique boutiques, and so much more for the whole family to enjoy.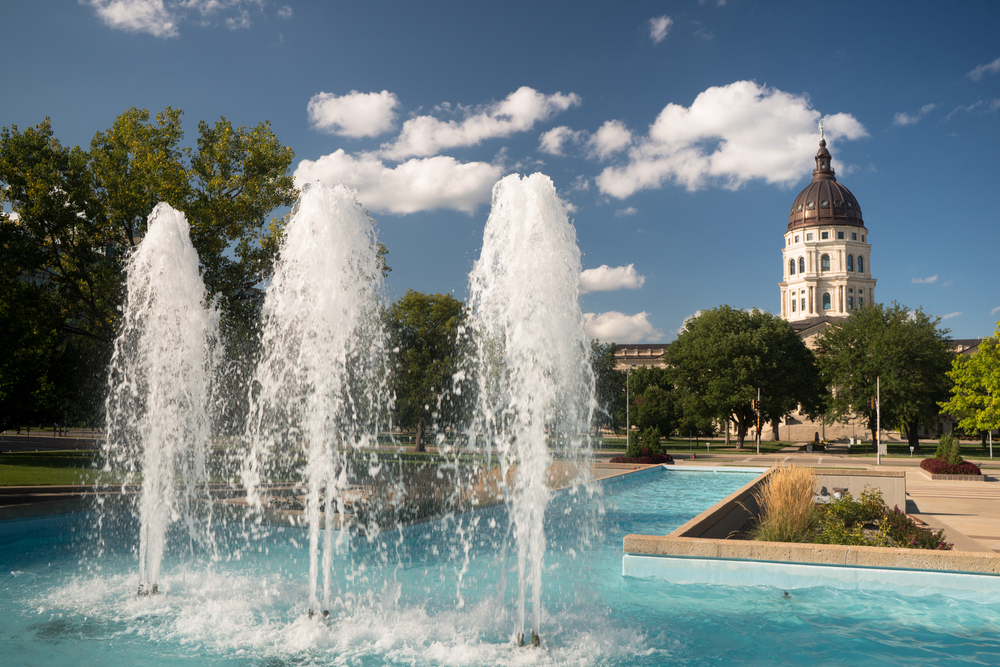 Duluth, Minnesota One Of The Cities In The Midwest On The Great Lakes
If you are looking for a coastal city in the Midwest to explore, then consider checking out Duluth Minnesota.
Duluth is located on the shores of Lake Superior, and has plenty of activities to offer.
In the Summer, you can enjoy sailing, swimming, and water skiing.
In Canal Park, you can walk along the lake and admire the Rose Garden in Leif Erikson Park.
Nearby, there is also the world's largest freshwater sand bar, which is a great place to relax during a day spent in the sun.
Duluth also has awesome hiking trails near the lake for you to explore.
After a day spent enjoying the sun and sand, head to one of Duluth's many awesome restaurants or breweries.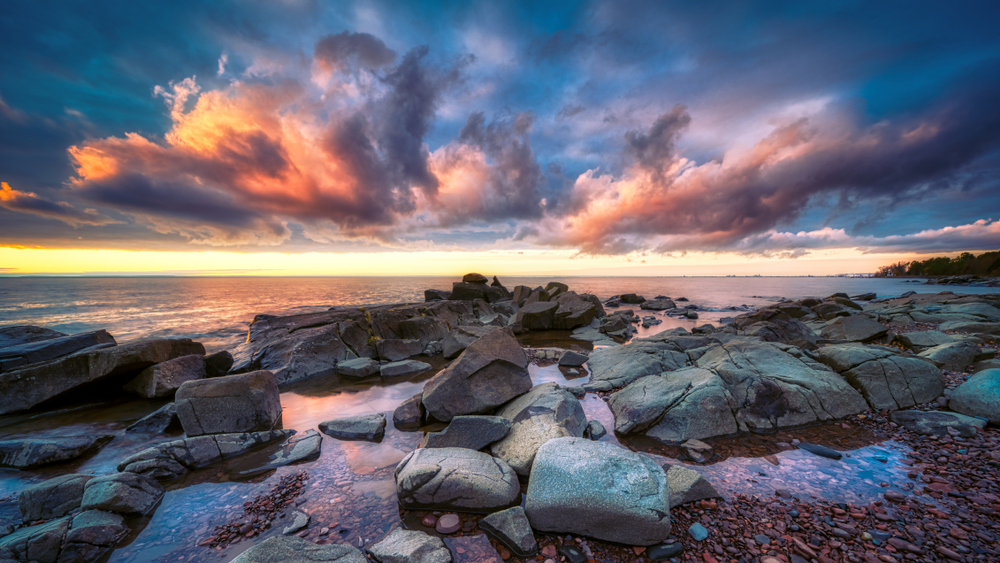 St. Louis, Missouri Is A Great City For Foodies
St. Louis Missouri is home to "The Gateway to the West", or the Gateway Arch.
The Gateway Arch is a National Park in the Midwest, and is actually the world's tallest arch.
But that's not all St. Louis has to offer.
There are also beautiful botanical gardens, the unique Grant's Farm, and plenty of museums and art galleries.
If you are looking to try new restaurants, St. Louis has those too.
St. Louis is known as a great spot for foodies to visit because of it's one-of-a-kind restaurants, fine dining, and excellent places to grab a drink or dessert.
For those wanting to explore a unique Midwestern city, St. Louis is a great option.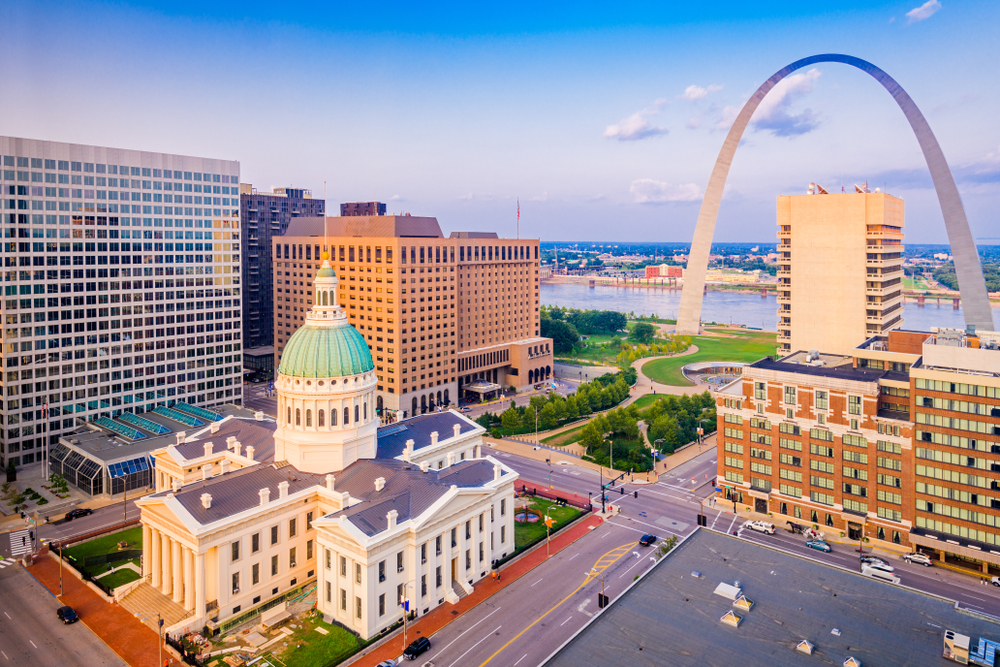 Cedar Rapids, Iowa For Museum Lovers
Cedar Rapids Iowa is a wonderful city if you enjoy exploring museums, because Cedar Rapids has plenty of them.
The famous American painter, who created American Gothic, was from Cedar Rapids. The city is proud of its painter and shows that pride in several ways.
The first is Grant Wood's Studio. You can learn more about Wood's life and history and see where he painted the famous painting.
The Cedar Rapids Museum of Art is also home to the largest collection of Wood's artwork, along with works by other famous artists.
If you don't love art, don't worry, the city has other museums as well. There is so much to do in this Iowa city.
You can explore the National Czech and Slovak Museum and Library or the African Museum of Iowa.
Visitors also love to explore NewBo City Market, or Brucemore, a National Historic Site.
There are many great things to do in Dubuque IA, which is a vibrant Midwest city about 70 miles away from Cedar Rapids.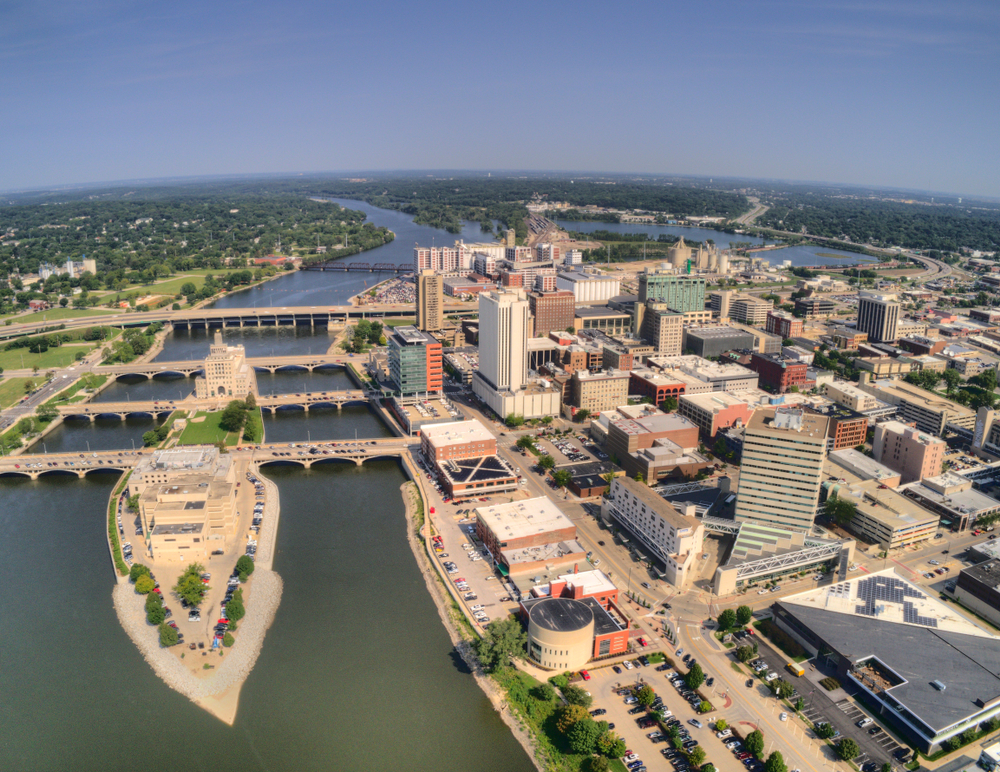 Wisconsin Dells, Wisconsin Is The Waterpark Capital Of The World
Wisconsin Dells is a great city in Wisconsin if you are looking for a break from the summer heat.
That's because Wisconsin Dells is the Waterpark Capital of the World!
There are tons of indoor and outdoor waterparks, as well as a State Park that offers opportunities for swimming, kayaking, and rafting.
When you aren't playing in the water, you can enjoy mini-golf, laser tag, bowling, and more.
Its one of the best cities in the Midwest for family fun and it's a popular destination for summer vacations in the Midwest.
There is an endless amount of fun activities for the whole family in Wisconsin Dells!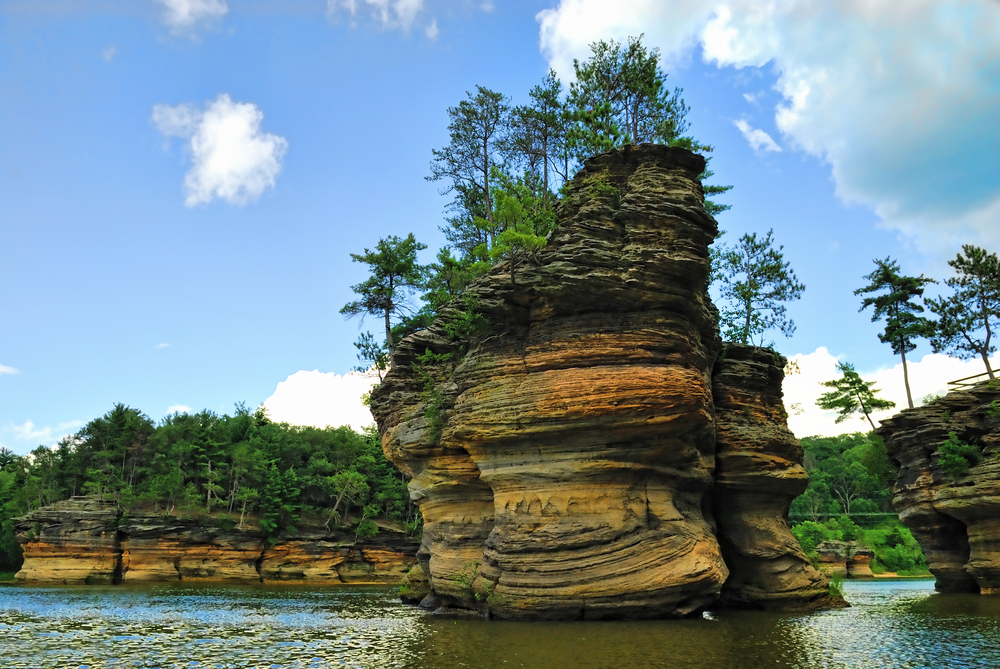 Ann Arbor, Michigan One Of Cities In The Midwest With A College
Ann Arbor is one of the best weekend getaways in Michigan.
With plenty of unique activities, this Michigan college town is a great Midwest city to visit.
It is a city full of unique museums, like the Museum of Natural History, the Museum of Archeology, the University of Michigan Museum of Art, and the Ann Arbor Hands-on Museum.
You can enjoy a picnic lunch at the Hudson Mills Metropark or Gallup Park or walk the many trails at these parks.
There is also a beautiful botanical garden that you can stroll through in the warmer months.
For foodies, Ann Arbor has plenty of unique restaurants, distilleries, and breweries to try out and enjoy.
Ann Arbor is one of the Midwest cities that has it all. And definitely one of the coolest places to visit in Michigan.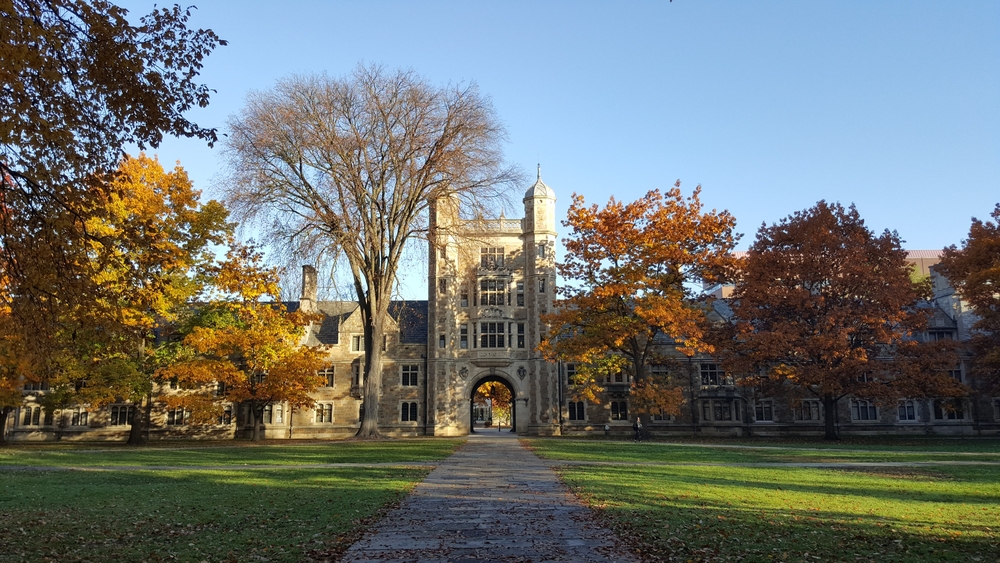 Lincoln, Nebraska One Of The State Capital Cities In The Midwest
Lincoln is the capital city of Nebraska and one of the best cities in the state, if not the best.
Since it is the state capital, there are so many things to do in Lincoln.
If you enjoy history, you'll want to tour the State Capitol and the Historic Haymarket District.
On the campus of the University of Nebraska, there is a beautiful botanical garden and a few museums.
If you'd like to learn more about the area before it became a large city, head to the Pioneers Park Nature Center.
Lincoln is also a great stop if you are taking a foodie road trip through Nebraska, because of its unique array of restaurants, breweries, and pubs.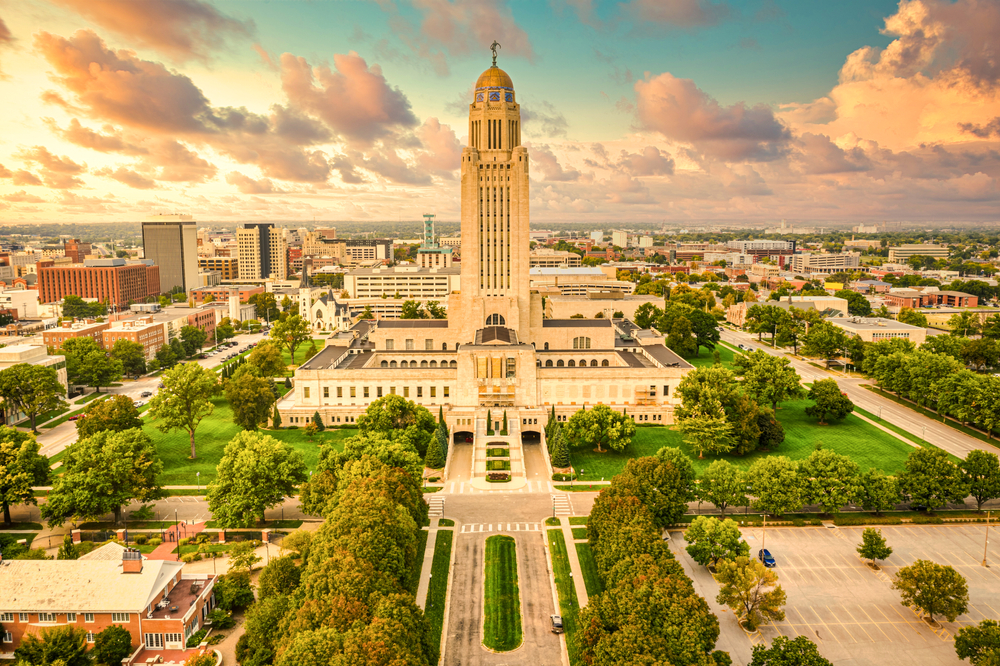 Fargo, North Dakota To Head "North Of Normal"
Fargo calls itself "North of Normal" and when you visit you'll quickly see why.
It is a really unique Midwest city that has many interesting things to do. It surprises all who visit it expecting a boring, flat, landscape.
The landscape is flat, but the entertainments are not!
Fargo is home to some really cool museums and a vibrant restaurant scene.
Head to Bonanzaville, USA, and explore a unique pioneer village and museum. It is a huge complex with over 40 buildings and 400,000 artifacts of pioneer life.
There are also art museums, historical and cultural centers, and historic landmarks like the Historic Fargo Theater.
If you are looking to explore one of the Midwest's most unique cities, head to Fargo North Dakota. It is truly one of the best things to do in North Dakota!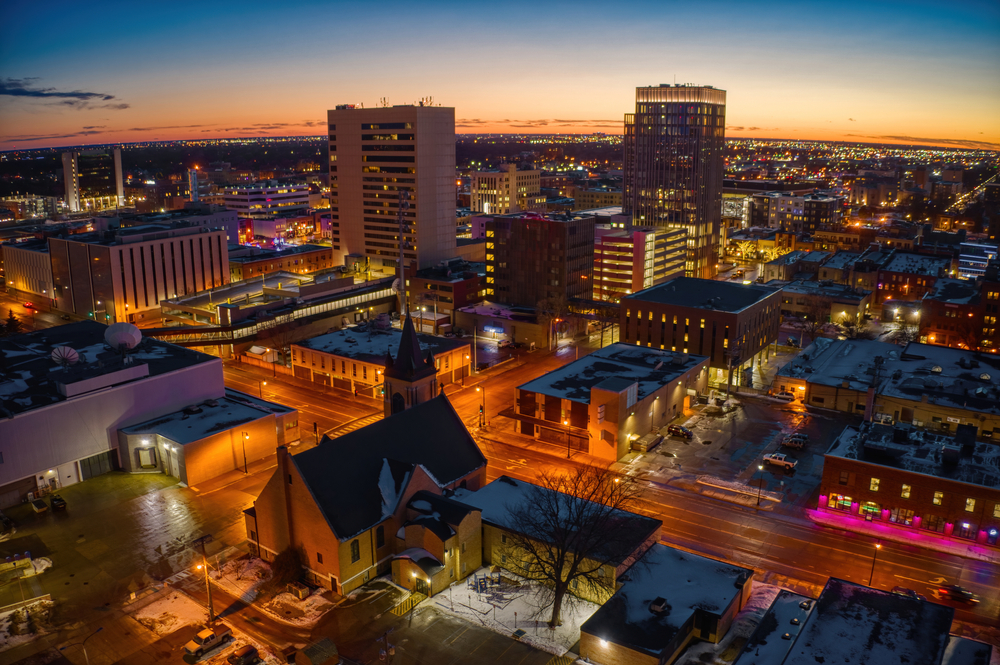 Branson, Missouri For Outdoor Adventures
Branson is perfect for an epic Midwest weekend getaway, and is one of the coolest Midwestern cities.
There are so many things to do in Branson MO.
It is close to the Ozark Mountains, so great for those looking to enjoy the great outdoors. You can hike the trails, swim in the Lake of the Ozarks, and explore Bridal Cave.
You can also spend the day at Table Rock Lake and enjoy watersports like swimming, boating, and kayaking.
If you like amusement parks, then you'll want to spend some time at Silver Dollar City, one of the best amusement parks in the Midwest.
The city also has great nightlife, plenty of delicious restaurants, and unique boutiques to enjoy.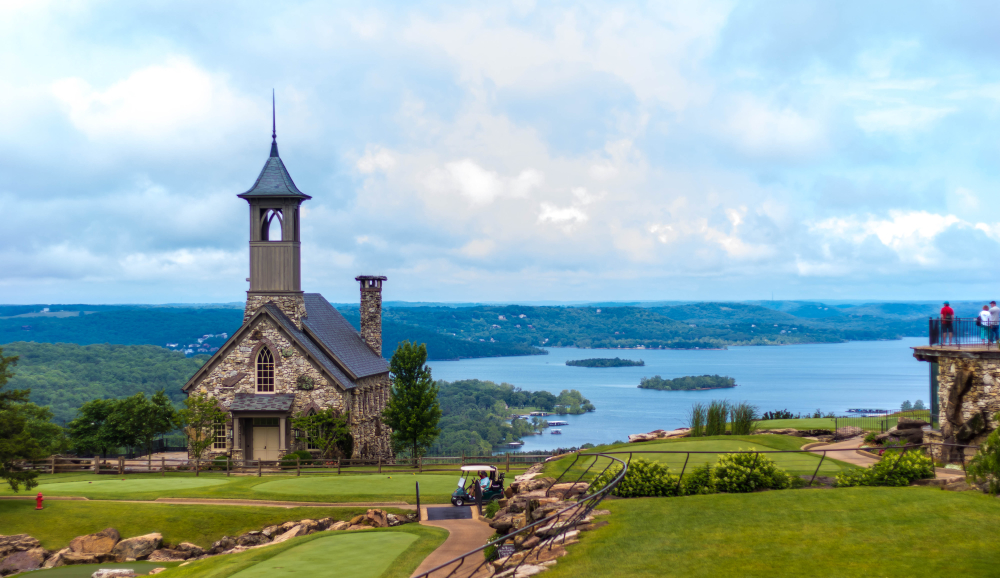 Cincinnati, Ohio One Of The Vibrant Cities In The Midwest
In Cincinnati, you'll find plenty of fun things to do and see.
Cincinnati is home to the National Underground Rail Road Freedom Center, which celebrates the heroes that helped enslaved Black people escape the South.
It also has a permanent exhibition on modern-day slavery and human trafficking that is an important must-see museum exhibit.
If you love to eat, you'll love exploring Cincinnati.
The culinary scene in Cincinnati is full of amazing restaurants from so many different cultures.
You can try Cincinnati Chili, fresh and homemade tacos and burritos, and amazing burgers and sandwiches.
Cincinnati is one of the best places to visit in Ohio and worth a visit.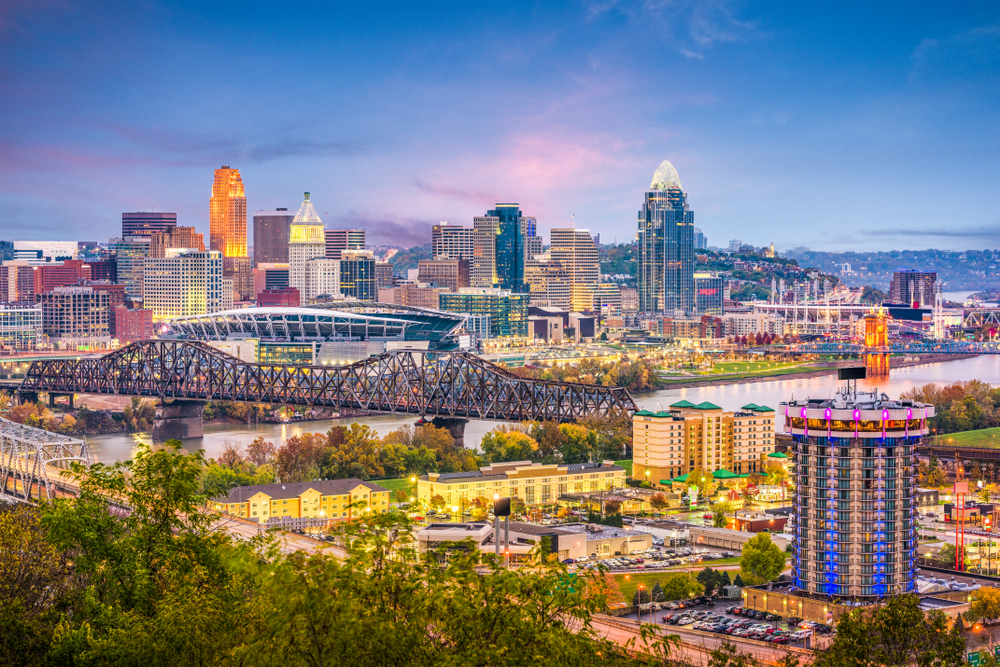 Deadwood, South Dakota To Visit The Wild West
History buffs will love exploring Deadwood South Dakota.
The Midwest city is known for its relationship to the Wild West during the Gold Rush.
Deadwood leans into this history and you can explore what it was like to live in a western town during the Gold Rush era. This is one of the best things to do in South Dakota!
The city does historical reenactments, has museums dedicated to telling the city's history, and there are even walking history tours of the city.
In Deadwood you'll also find beautiful lodge resorts for those who like snow sports like skiing and snowboarding during the winter season. There are lots of options for camping in this SD town as well.
Deadwood is easily one of the best cities in the Midwest to explore.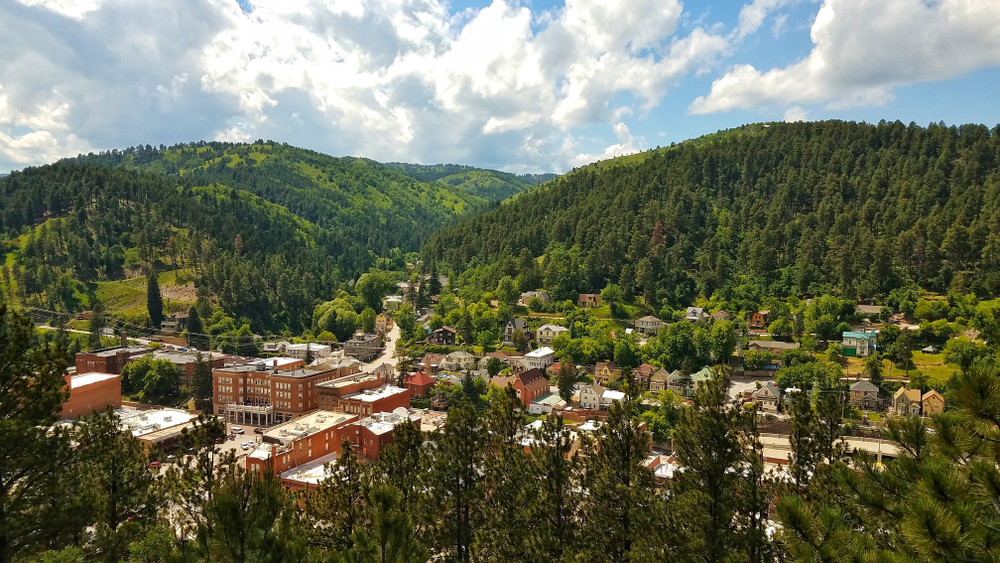 Wichita, Kansas One Of The Artistic Cities In The Midwest
Wichita Kansas calls itself "The Heart of the Country" because it is almost the center of the United States.
The Midwestern city also has a lot to offer visitors, besides the classic Midwestern hospitality.
It is home to the seventh-largest zoo in the country, a casino, botanical garden, and more.
One of the most unique things about Wichita is its many street murals.
They offer up a great place to take a selfie or portrait to commemorate your trip.
There is also an Urban Art Tour you can take if you'd like to see all of the murals.
Wichita is a charming city in the Midwest that is full of character.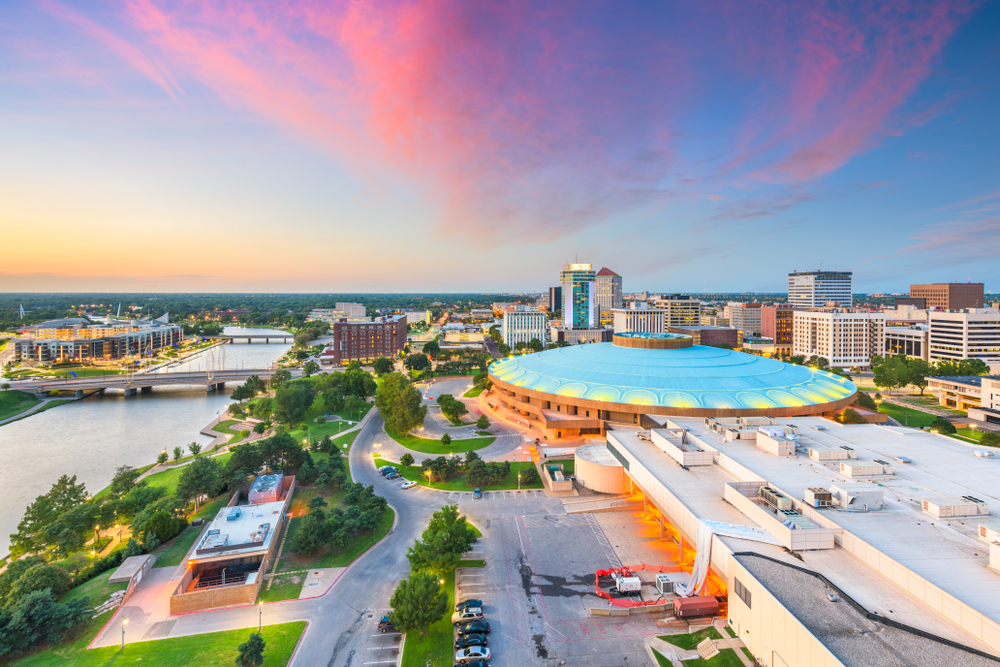 Detroit, Michigan Is Reinventing Itself
Detroit is a city that is once again on the rise. After the automotive industry started to disappear, Detroit struggled to find its footing.
In the last couple of years, those who love Detroit have been doing their best to make it a city 'on the map' once again. There are definitely lots of great things to do in Detroit MI!
The Motor City is now home to one of the biggest National Heritage Areas in the country.
MotorCities is a National Heritage Area that celebrates Detroit's automotive history and industry.
You can visit the Automotive Hall of Fame, visit some of the original automotive factories, and more.
There are also museums that highlight the history of Detroit's automotive industry.
Besides that, Detroit has delicious restaurants, beautiful parks, and so much more just waiting to be explored.
If you love automotives, then Detroit is one of the best cities in the Midwest to visit.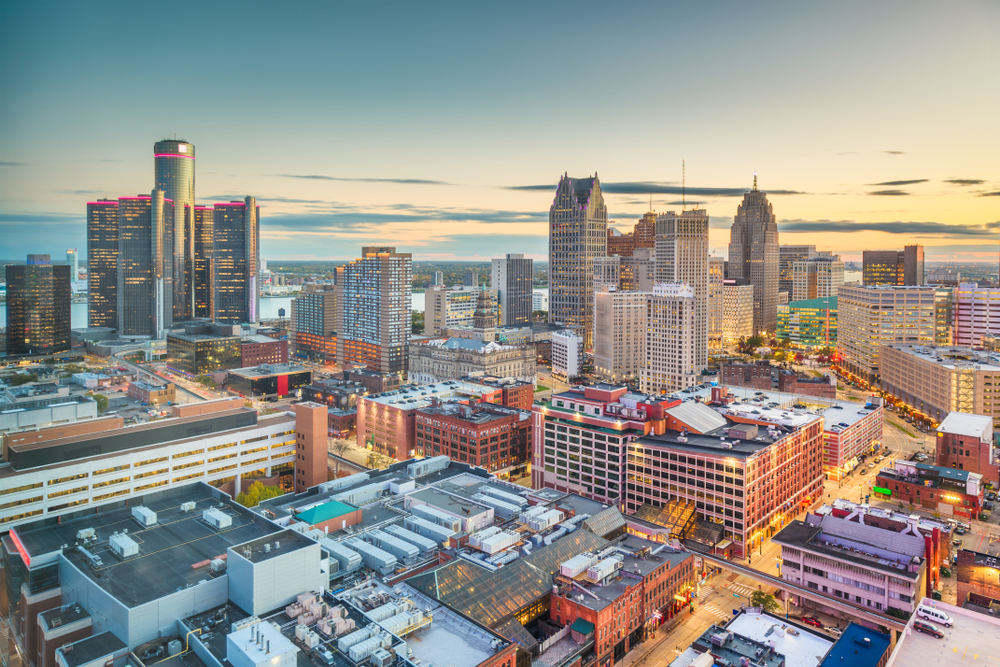 Packing List When Visiting Cities In The Midwest
If you will be traveling, either by plane or by car to the Midwest, here are some tips on how to pack lightly.
A concealed travel pouch may be one of the most important items you bring along when visiting Midwest cities. It is always important to protect your personal information. Identity thieves are everywhere.
This unisex RFID blocking concealed travel pouch is lightweight and comes in several colors. It has lots of organization to give you peace of mind. You can place it under your hiking clothes next to your body to carry your ID safely.
f you have a pouch already that does not come with the RFID protection, as I do, these RFID sleeves are the perfect solution.
This configuration comes with enough credit card sleeves that the entire family would be protected. They are slim too, so they will easily fit into your pouch or wallet.
If you are planning on taking a lot of pictures with your phone you will definitely want to consider an external charging battery. This Anker high-speed phone charging battery is the exact one I carry with me on all of my trips.
It can be used on a variety of phones, not just an iPhone like I have. And wow is it fast!
I like that it holds its charging capabilities for several uses so I do not have to worry about it while out and about, and if I forget to recharge it at night, it will still be good to go the next day.
My daughter gifted me with this FugeTek selfie stick and tripod setup for my birthday. I absolutely love it! It is made of lightweight aluminum and so easy to use.
It has Bluetooth connectivity and is a breeze to use for taking Insta-worthy selfies while visiting cities in the Midwest.
I never much believed in using packing cubes when traveling. That is until I tried them. Now I am hooked. These are the exact cubes I use to stay organized when I pack for a trip!
Hydration is so important when on vacation. You want to remain hydrated throughout your trip to support your immune system which in turn will be stronger to fight off any germs you will encounter during your travels.
You will want to bring your own refillable water bottle with you.
I never leave home on a trip without my Bobble filtration bottle. The 18.5-ounce size is perfect for your adventures and it fits nicely in the pocket of a backpack.
When filled with water, it is not too heavy to carry. And the charcoal filter ensures fresh clean water whenever you fill the Bobble.
Perhaps you are traveling a long distance and packing space is a premium in your suitcase, or in your car. Then this set of collapsible silicone foldable water bottles would work well for you. Would not take up much space at all.
You will want a backpack or daypack with you to store snacks, your water bottle, phone, extra clothes, etc.. during long hours of visiting the cities in the Midwest. No matter the time of day or evening.
This foldable water-resistant backpack would be great.
It is very affordable and is available in many color options for you to choose from. The fact that it folds down into a zippered pouch will make it easy to pack!
—
The Midwest is full of amazing cities that often get overlooked, but they are all worth a visit!
I hope you've enjoyed this list of some of my favorite vibrant cities in the Midwest and consider visiting one of them.
If you've had the opportunity to check out any of these amazing Midwestern cities, I'd love to hear about it in the comments. If not, which one do you want to visit first?