Are you looking for restaurants in Branson Missouri? You are in the right place.
In this article, I will walk you through all you need to know about the best Branson restaurants and where to eat in Branson.
If you have never visited here before, you are in for a treat. There is so much to do in Branson! There is nothing quite like this incredible city.
Given the nickname 'Live Entertainment Capital of the World', this city has a lot to offer.
Whatever you want to do chances are you can do it in Branson. And the same goes for Branson MO restaurants, there is something for everyone.
There is no shortage of restaurants in Branson from the ordinary to the unique, from the chain restaurants to the family-run business. You won't be short of places to eat.
Whether you want something family-friendly, a romantic Midwest getaway, or something a bit wild and wonderful Branson has it.
The problem you will have in Branson is not where to eat but how to choose from the many options available.
I've compiled this list of Branson Missouri restaurants to help make your decision a little easier.
Let us look at 15 of the best Branson MO restaurants!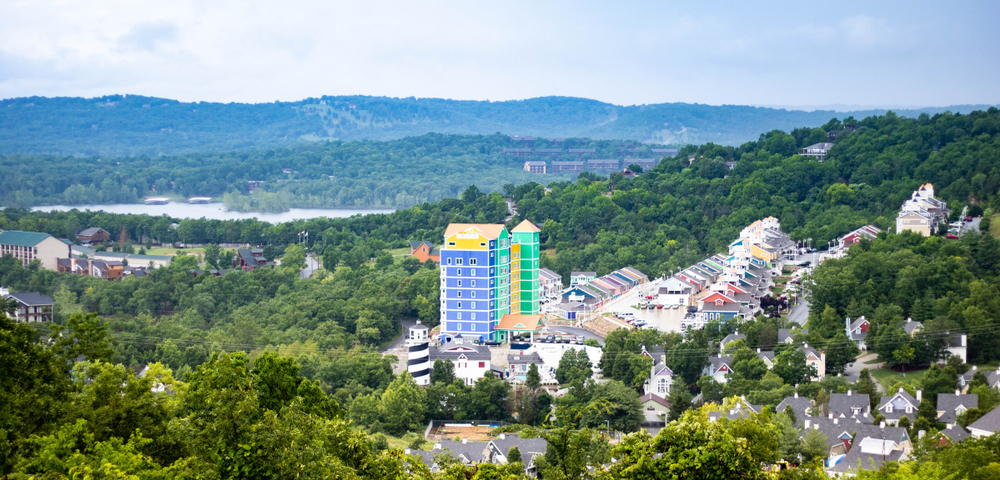 15 Best Restaurants In Branson MO You Must Try
Osage Restaurant For The Best View
If you are looking for a restaurant in Branson, Missouri, for a special evening then this is the one for you. Saying this restaurant is beautiful undersells it. Because honestly, it is stunning inside.
Not only stunning, but the views from the restaurant are incredible. The large windows give way to breathtaking panoramic views of the Ozarks.
The place is adorned with unique artwork and Native American Artifacts. Dining here is more about the experience than anything else.
You will pay for that experience with main courses from $30-$80. It's an upscale American cuisine-style menu, and you will be paying for the view and experience here.
If these prices are out of your price range try the Buffalo Bar below the restaurant which has a more casual menu. While still costly it is more in people's price range and if you sit on the terrace you get to enjoy the view.
There is a $10 entry fee too so keep that in mind.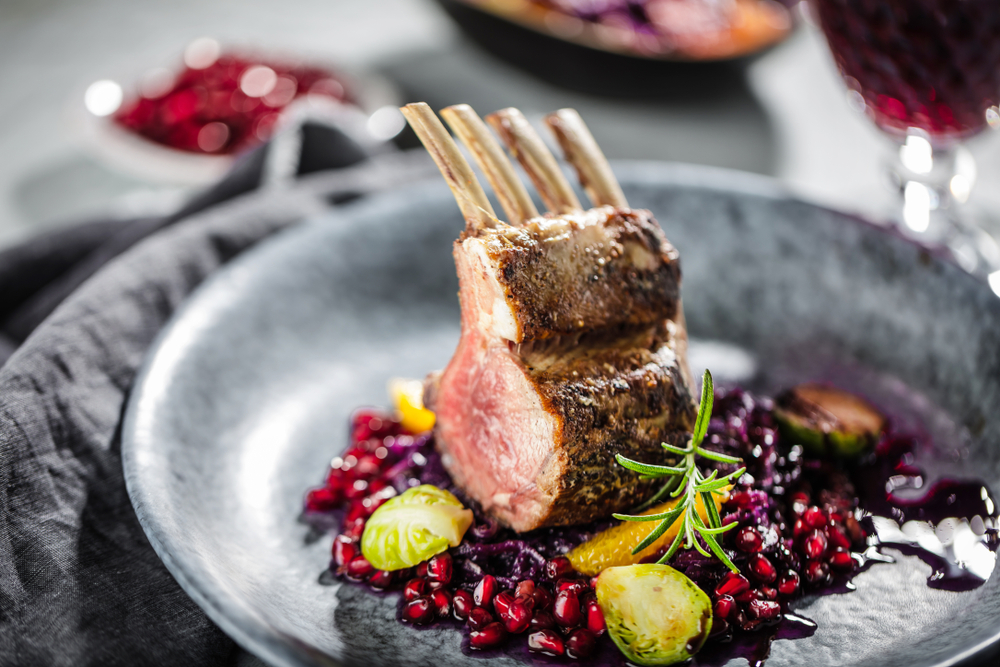 BillyGail's Cafe For Huge Portions
Want to try a 14-inch pancake? This is the place to do it. BillyGail's Cafe prides itself on huge portions cooked to order and it is a firm favorite with people.
An old service station turned restaurant it has a rustic feel filled with antiques and country cafe style decor. It's a welcoming somewhat comforting place that feels like it has been around forever.
It closes at 2 pm so come here for a leisurely breakfast or lunch and come with an empty stomach. This is the place where the huge plates are too small for the over-generous portion.
The cafe serves typical American fare and the food is excellent. This restaurant in Branson is always busy so get there early. Oh and bring cash because credit cards are not accepted.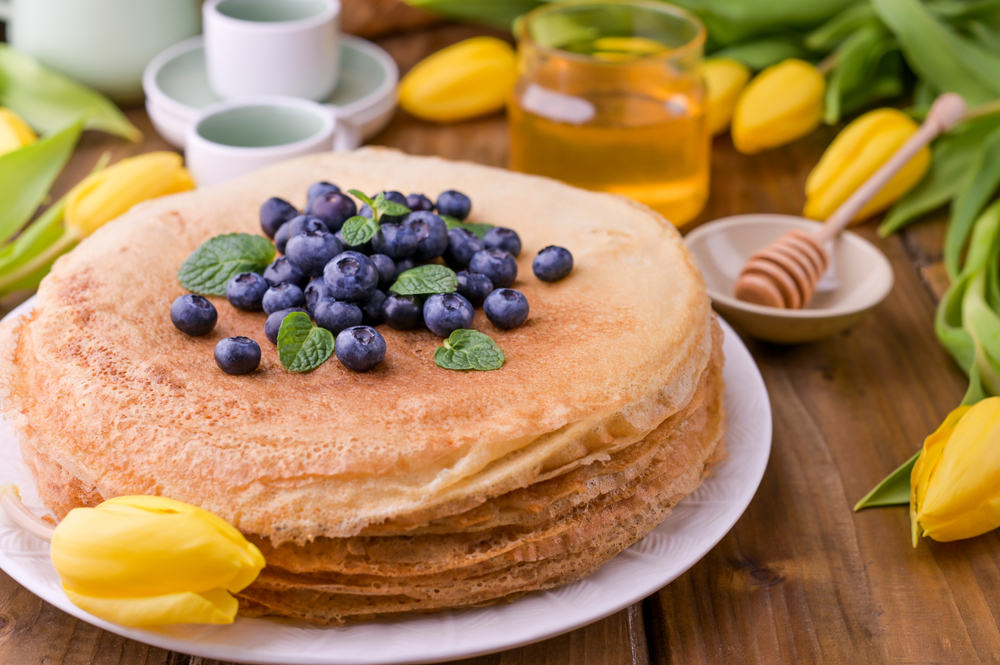 Gettin' Basted For Barbeque
If you like a good barbeque then this is the restaurant in Branson, Missouri that you need to visit. With 50 awards and counting Gettin' Basted prides itself on its 'hot and fast' barbeque technique.
Specialty plates include such items as Chicken and Waffles and the Judge's Plate which seems to combine every kind of meat imaginable. Basted Nachos and the Blackout Sandwich are other customer favorites.
And you can get salads, with meat, of course, if you fancy something a little lighter.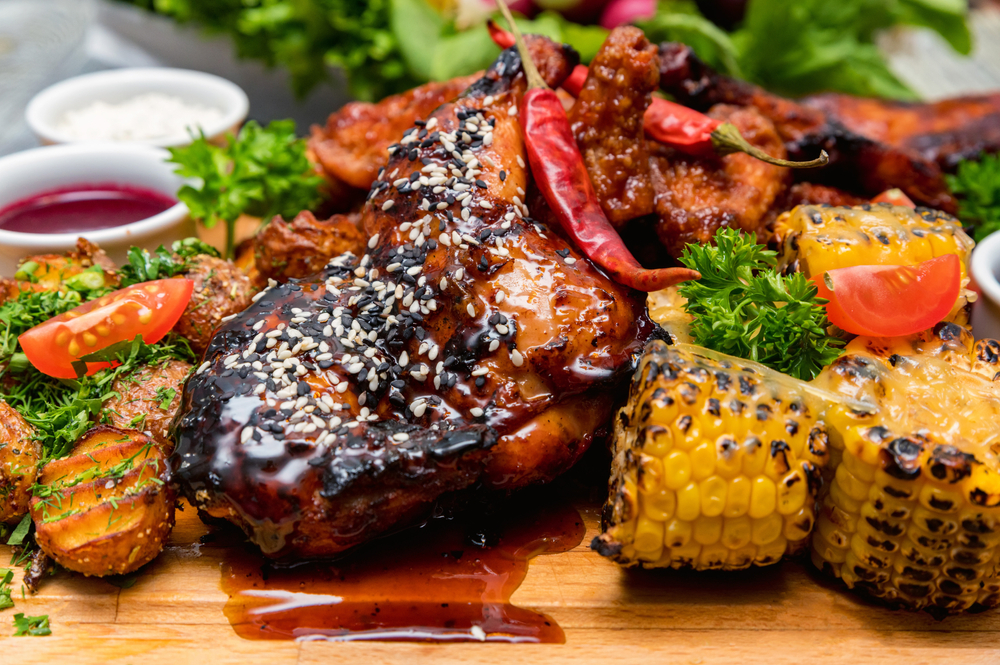 The Keeter Center At College Of The Ozarks For Farm to Table
If you are after a farm-to-table experience in a beautiful setting then this is the restaurant in Branson for you. Most of the food used is actually from the campus farm.
The Keeter Center's Dobyn's Dining Room restaurant is connected to the college and the serving staff is all students at the college.
The menu obviously changes with what's available and in the season but it's always delicious. It is open six days a week from 10.30 am – 8 pm and for Sunday brunch. You will also find some great vegan and vegetarian options here.
For the quality of the food and the beautiful environment, the food is very reasonably priced. A great way to have a wonderful meal and help the students learning experience.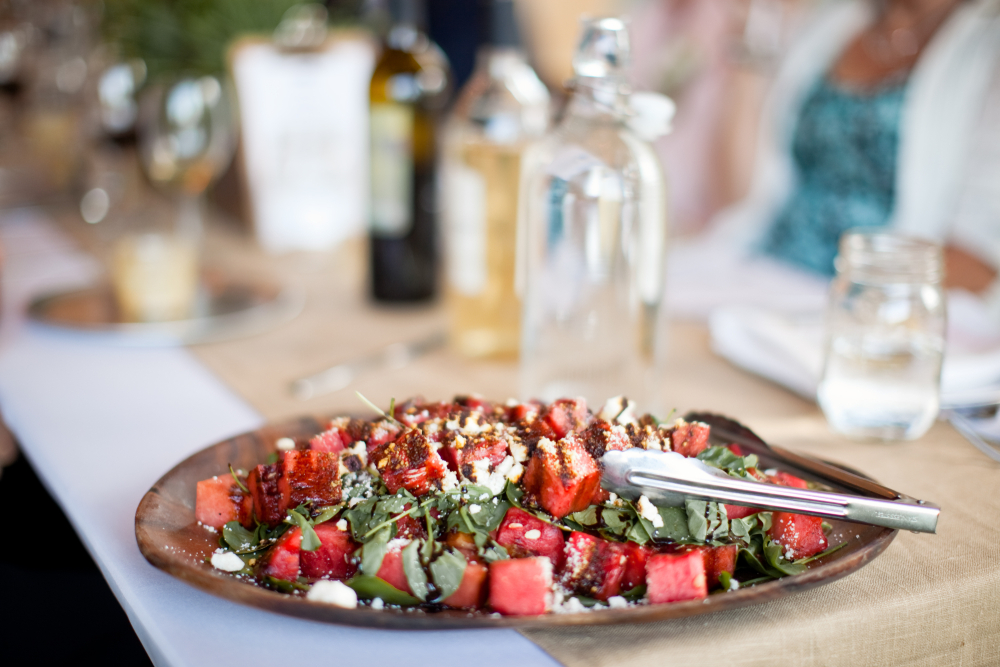 McFarlain's Family Restaurant For A Taste Of The Ozarks
If you are looking for a family-friendly restaurant in Branson you have found it. Located inside the IMAX Entertainment Complex the food is homely and delicious.
Come here hungry and make sure you save room for dessert. The menu includes such items as cornbread served with honey butter, chicken fried steak, biscuits sandwiches, and top it all off with homemade pie or cobbler.
The walls are adorned with black and white photos from the Branson Historical Society that highlights some of the people and scenery that inspired the tourist boom.
This is a restaurant that fills your stomach and your soul. And will definitely be a hit with children.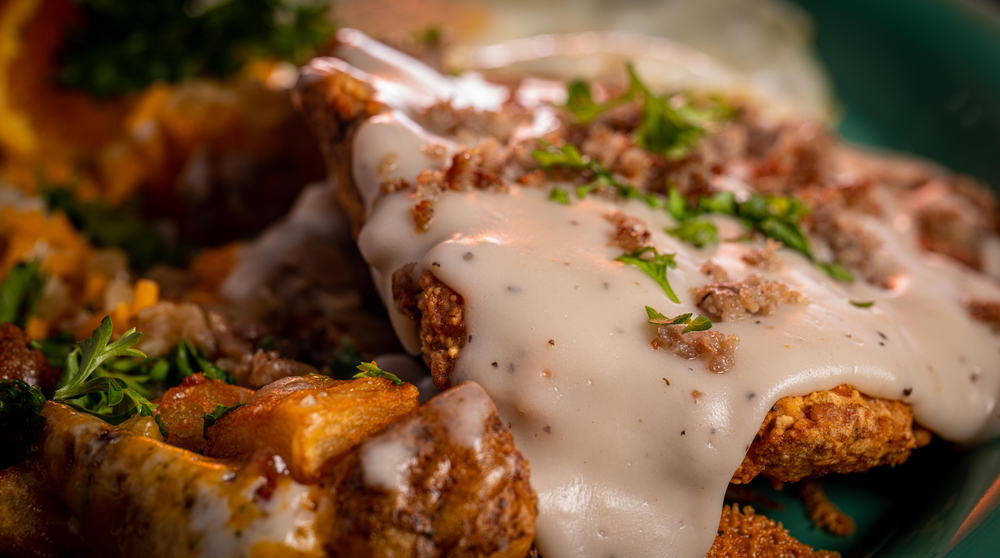 Mel's Hard Luck Diner For Singing Servers
If you love a 1950's dining experience then this is the restaurant in Branson, Missouri for you. Oh, and they also have singing waitresses.
You will find all the food you would expect including a full-service soda fountain and the banana splits are just incredible. Again this place is more of an experience than a food joint.
Located in the Grand Village Shops on the strip the location is superb. And the singing serving staff are all professional singers so come prepared to be wowed.
If you have children they will love it here it's a place to let yourself go and have fun. And their motto is 'Life Is Short. Have Dessert'. I for one agree with that attitude!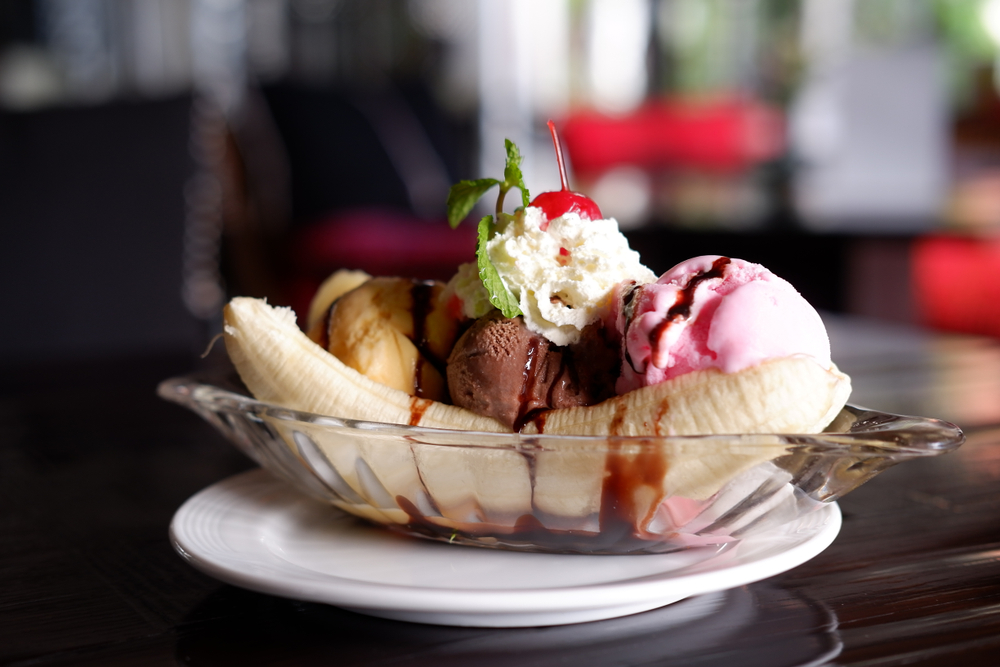 Branson Cafe For Downtown Eating Is One Of The Best Places To Eat In Branson MO
In historic downtown, this restaurant in Branson is known for its delicious homestyle meals. It's a no-frills, great food kind of place and is loved by locals and tourists alike.
Established in 1910 it's actually been around longer than Branson has been a town. This place is part of the community and its pies have appeared on the Today Show.
An entree here is really affordable coming in at around the $10 mark. Expect the usual like fried chicken, pot roast, meatloaf, etc: And save room for one of their dessert pies as they are delicious.
If you get the chance I suggest you give this Branson MO restaurant a try because it really is a charming place.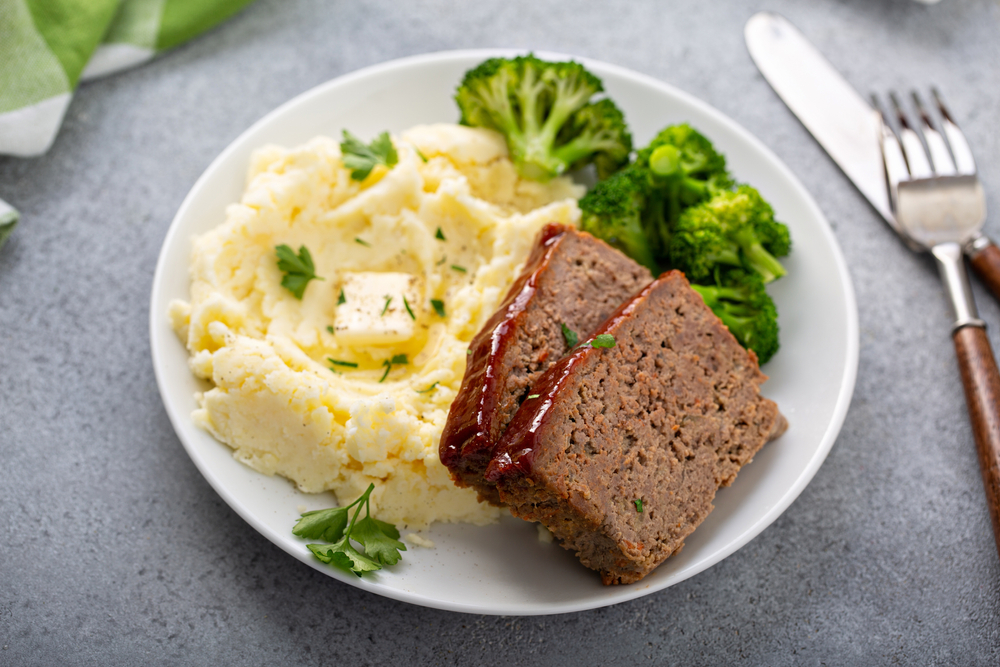 Mellow Mushroom For Great Pizza
The stone-baked pizzas here are nothing short of exceptional. It's some of the best pizza in Branson so you won't want to miss this one.
Located in Branson Landing, it is near a lot of the main attractions so combine it with an attraction to make a day out.
The Pizzas have a classic Mellow crust, made with Appalachian spring water and many pizzas can be made vegetarian, gluten-free, or vegan.
The service is great, the staff friendly and the food delicious.
Chateau Grille For Incredible Views
If you are after a bit of elegance and a stunning view then head to the Chateau Grille at the Chateau On The Lake. With views over Table Rock Lake and opulent surroundings, you won't be disappointed.
The service here is very attentive and people praise how welcomed and relaxed they feel. The food is delicious and while on the expensive side, it really is worth it.
It is a delightful and classy experience and at dinner the sunset views are incredible. Don't miss this Branson Missouri restaurant!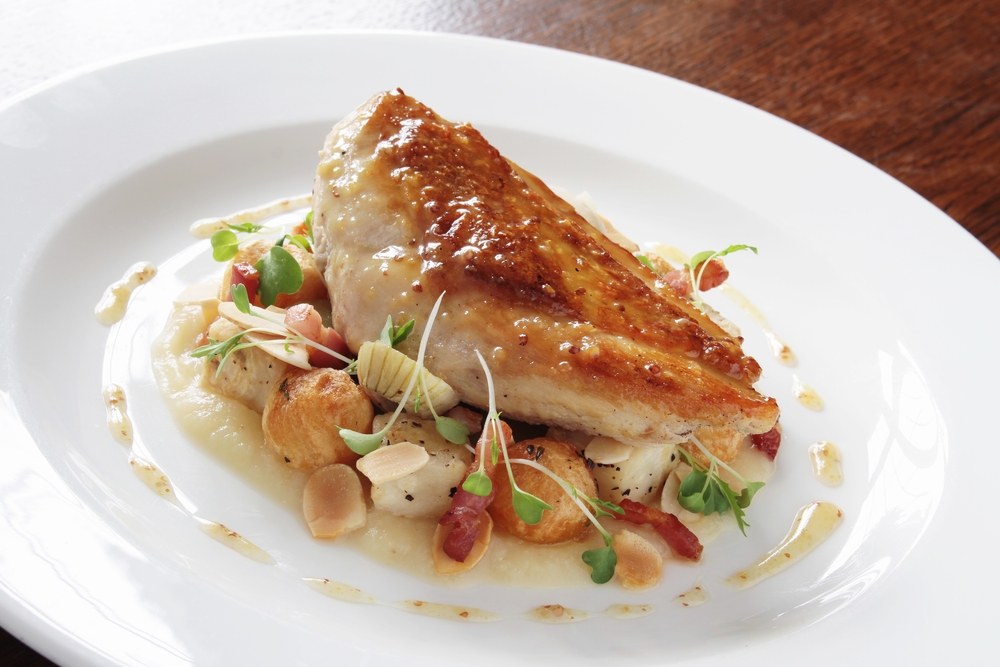 Level 2 Steakhouse For A Classy Steak
Located at the Hilton Branson Convention Center Hotel if you love steak this is the restaurant in Branson for you. It is a perfect date night restaurant.
It's a red and black classy affair, a sort of gentlemen's glamour, and it really knows its food. They fly fish in from Hawai, serve 28 Day Aged Corn Fed Midwest Beef, and Heritage Missouri Pork.
The restaurant also has offers five distinctive steak knives. You get to choose your own knife experience which is very novel and unique.
It is not as expensive as you think with the top-priced menu item coming in at $43. The deserts at this Branson MO restaurant are amazing with things like Missouri Butter Cake and Seven Layer Chocolate Cake.
If you are visiting Branson as part of a Midwest weekend getaway look into this elegant eatery!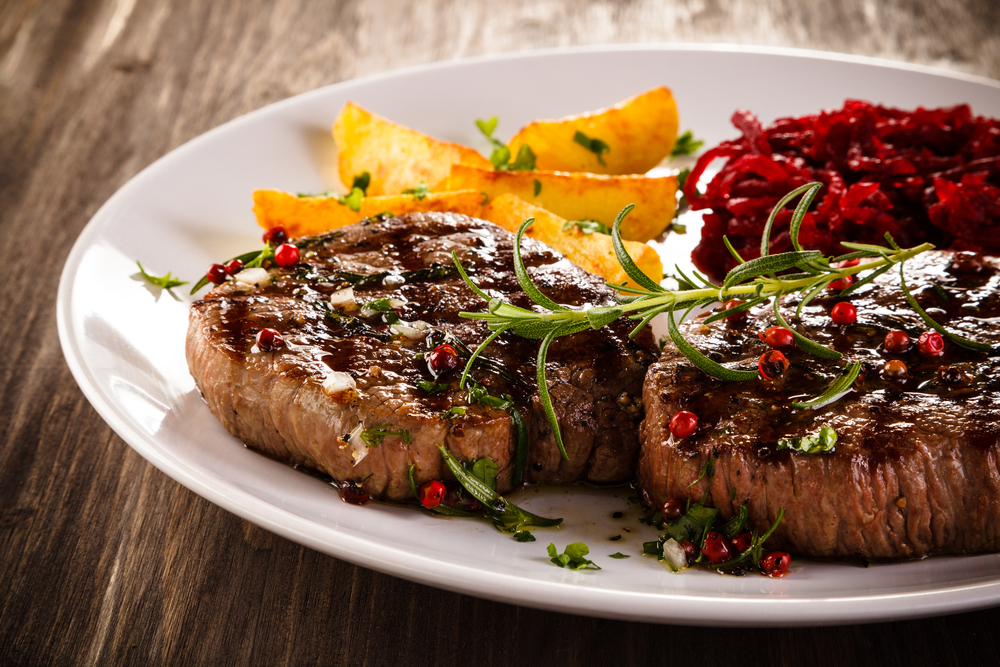 Indian Clay Oven For Tikka Masala
A fine dining experience India Clay Oven specializes in north Indian cuisine (Punjabi style cooking). This is a great place for vegetarians as there are so many vegetarian options. They do also offer vegan options.
They offer a fixed-price menu and a fixed price 'all you can eat' concept. The food is delicious and the service impeccable.
This is one of the best restaurants in Branson ranked 4th in the city on Trip Advisor. Locals and tourists alike love this place, with lots of people commenting that their children love it too.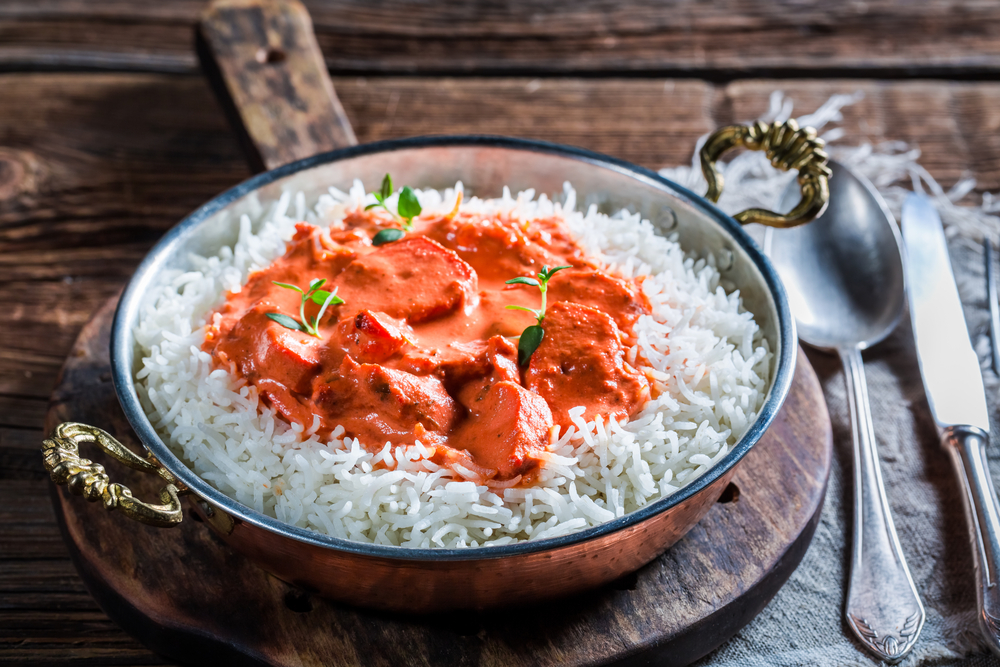 St James Winery and Restuarant Is One Of The Coolest Restaurants In Branson
It has been nearly 50 years since the Hofherr family began making wine. And their wine has helped put Missouri wines back on the national stage.
Open from 11 am until 8 pm most days the restaurant is the perfect place to pair the great wine with something delicious. The food served is of the lighter kind and mainly focused around their brick oven pizzas.
There is a great patio you can eat on if the weather is on your side and eating here is just a really relaxing chill experience.
A visit to this remarkable Branson MO restaurant makes a great Midwest road trip topped off with some good food and wine.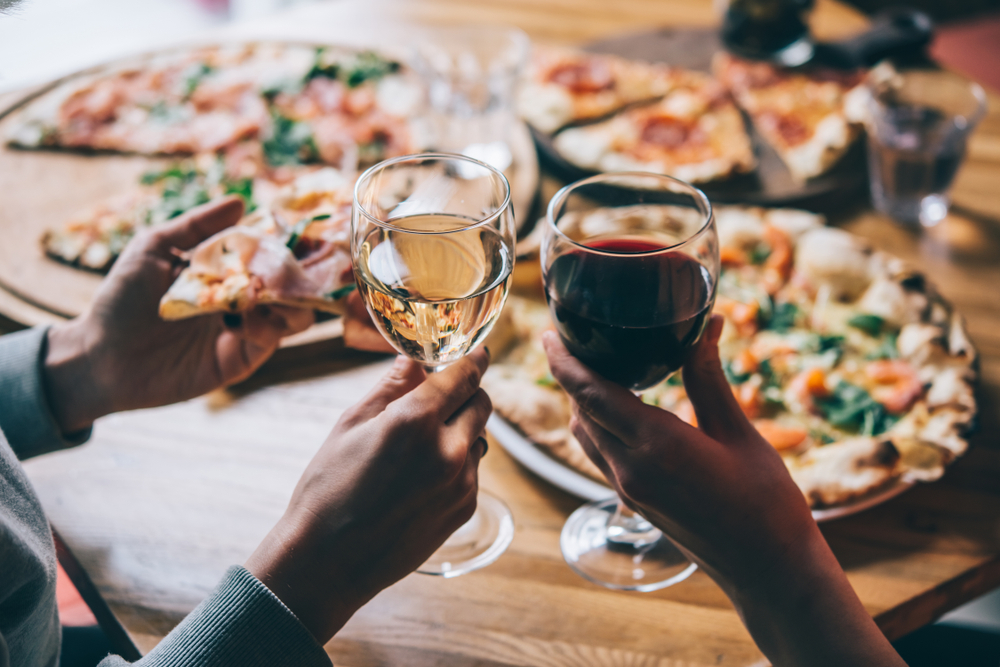 Visit Cantina Laredo A Cool Restaurant In Branson MO For Authentic Mexican
For authentic Mexican food with a modern twist, this is the restaurant in Branson Missouri to come to. The vegetarian and vegan options here are also great.
Expect all the usual Mexican foods at reasonable prices. The grilled fish here is delicious and sautéed artichoke heart and roasted red bell pepper are perfect for vegetarians.
Situated at Branson Landing it is open from 11 am and closes between 8 pm and 9 pm depending on when you visit.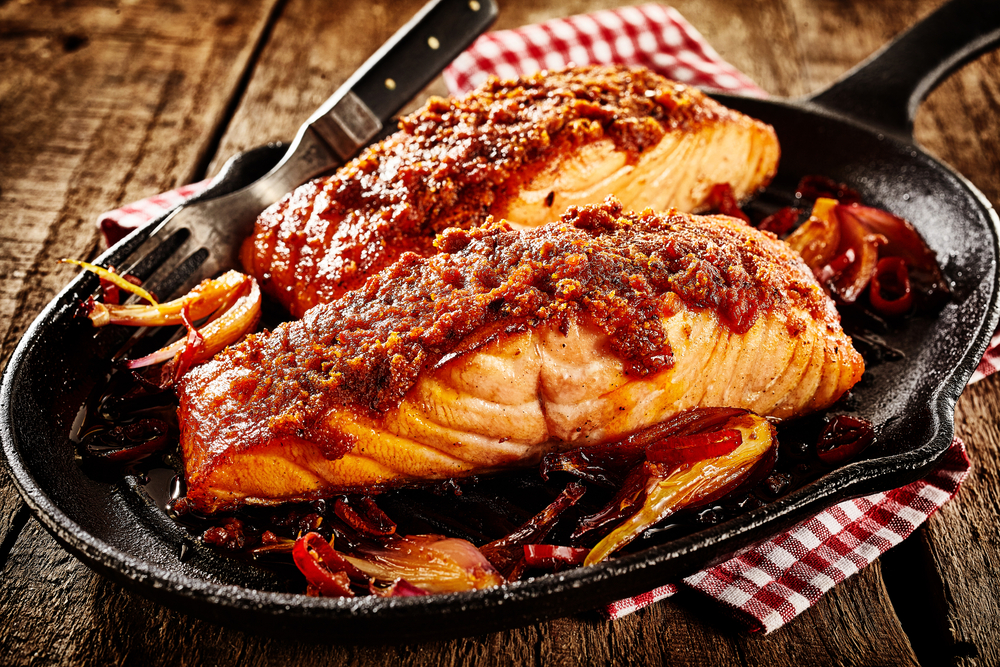 Local Flavor Branson For Great Service
American cuisine is served with a smile here at an affordable price. What more could you ask for?
This is one of those restaurants in Branson MO so many people will recommend to you. It is a place where people call you by your first name and know what your order is.
It is located just west of the Branson Aquarium and across the street from Wonderworks so in a very convenient location. People comment how good the food, atmosphere, and serving staff are here. And the onion rings get a lot of love too.
It is homestyle American cooking at its best. You will definitely leave here happier than you came in.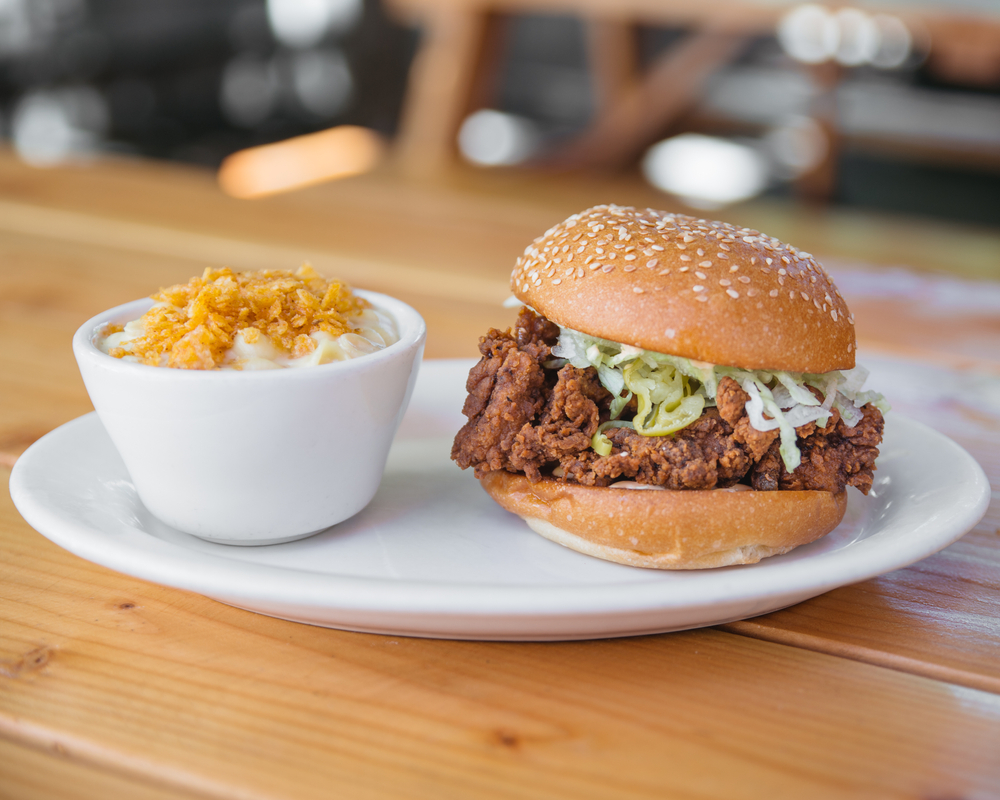 Mitsu Neko Fusion Cuisine and Sushi Bar Is One Of The Coolest Restaurants In Branson Missouori
A purple and pink little paradise this restaurant is vegetarian friendly with gluten-free and vegan options. It also happens to serve some of the best sushi in Branson.
The fish is fresh, the menu innovative and the staff friendly. The Blue Fire, Tempura Shrimp, and Spicy Crab rolls are said to be delicious and people rave about the spicy tuna.
The inside is trendy and modern and the ingredients are fresh natural and healthy.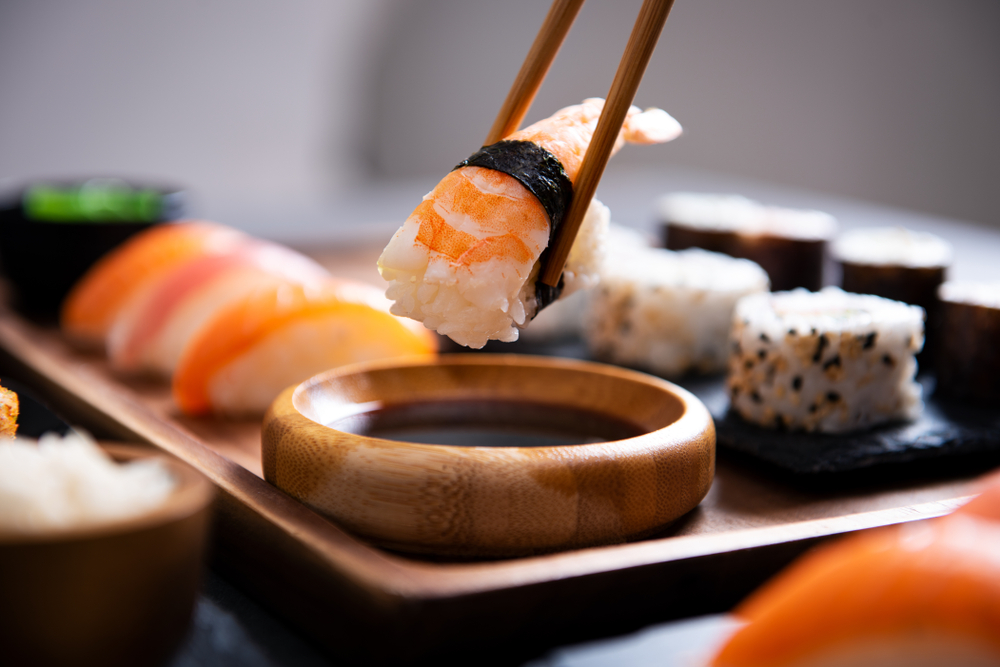 As you can see when it comes to restaurants in Branson MO you really are spoiled for choice.
There are so many places to eat in Branson you really will find it difficult to make such a delicious decision.If you are spending Christmas in Branson, you are really in for a culinary treat!
Whichever of these Branson restaurants you choose I hope you enjoy it and have the best time. Come back and tell me all about your experience. Have a delicious vacation.
If you are looking for accommodations, here are some cabins in the Midwest you might be interested in.