If you're looking for the best restaurants in Lincoln Nebraska, then you've come to the right place.
I was born and raised in the Midwest, and I know that there are so many cities in the Midwest that have an amazing foodie scene.
One of those Midwestern cities is Lincoln, NE.
As the capital city of Nebraska, Lincoln is full of fun things to do, amazing restaurants, and so much more.
Throughout Nebraska, there is a push for more farm-to-table style restaurants and a push to use more fresh and wholesome ingredients.
This has made Nebraska one of the biggest places for up-and-coming chefs who have a passion for sustainable cooking to live and open restaurants.
With so many new restaurants opening up within the last few years, it's quickly becoming a foodie hot spot in the Midwest.
Whether you are looking for vegetarian meals, steak dinners, or world cuisine, there are Lincoln NE restaurants for you!
Let's take a look at the 15 best restaurants in Lincoln Nebraska that you have to try!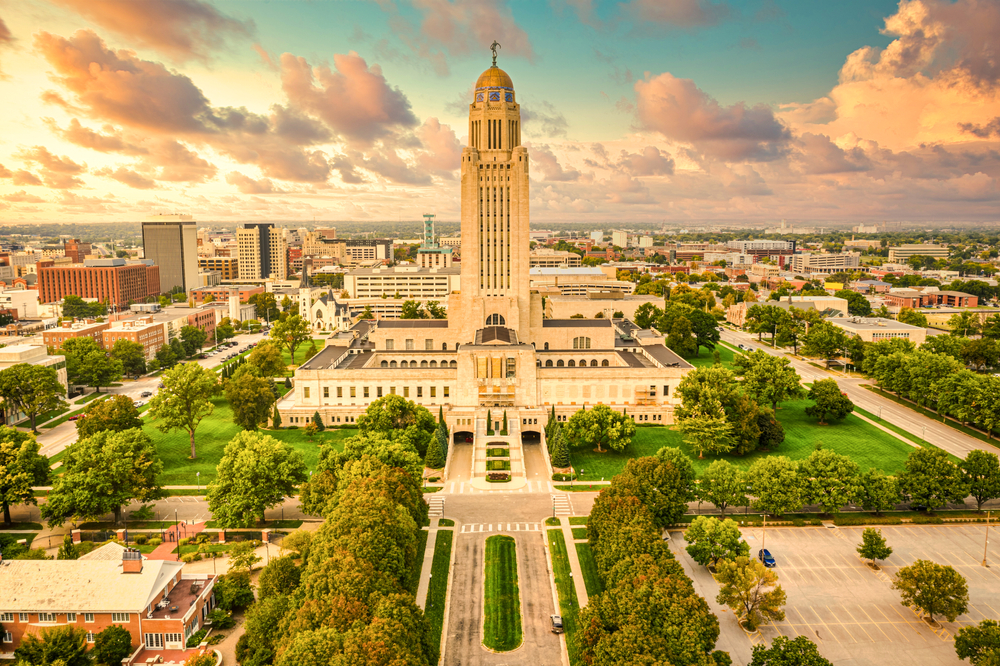 15 Best Restaurants In Lincoln NE You Must Try
Experience Asian Fusion At Heoya
If you are looking for Asian fusion food in Lincoln, I suggest trying Heoya.
Heoya has a permanent storefront, but they also have a food truck that you can find at different spots in the city throughout the week.
Make sure you check the hours and locations for either the restaurant or food truck before you plan your visit, as they can change.
Their menu has appetizers like Egg Rolls, Crab Rangoons, and Spring Rolls.
Most of their 'fusion' foods can be found in their entrees and dinner menu.
You can try Korean BBQ Tacos, Grilled Pork Rice Noodles, Korean BBQ Fries, and Fusion Fries.
Heoya is a fun Asian fusion restaurant in Lincoln Nebraska that you are sure to love.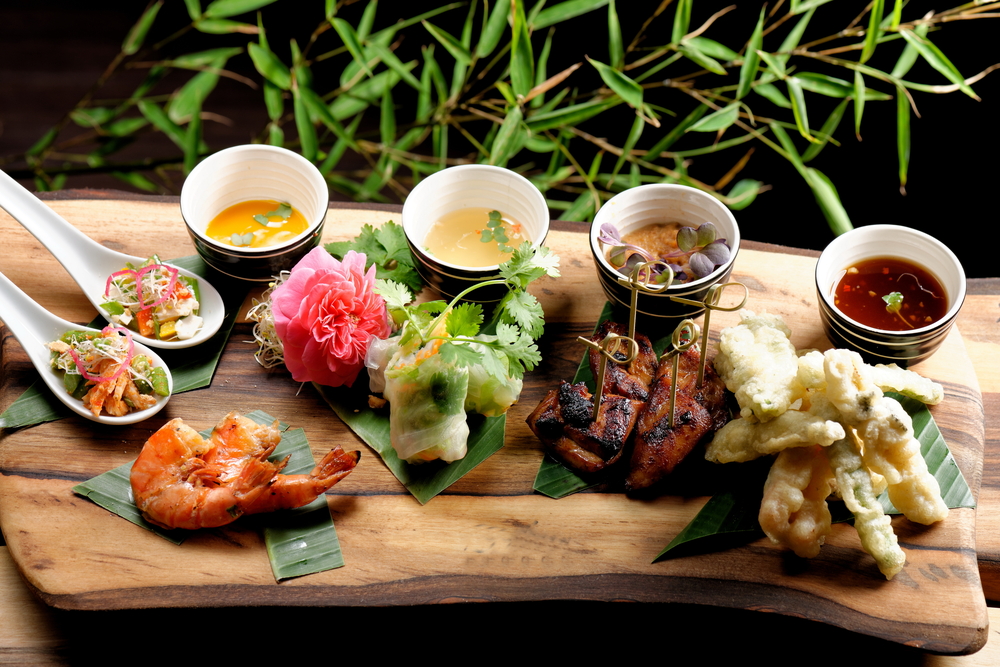 Juju's Vegan Cajun And Creole Cuisine Is One Of The Best Restaurants In Lincoln Nebraska
Vegans and vegetarians will absolutely love Juju's Vegan Cajun and Creole Cuisine.
The Lincoln NE restaurant is completely vegan and vegetarian, so it's perfect if you are looking for a restaurant that people with all kinds of dietary needs and restrictions can enjoy.
Along with all their vegan and vegetarian dishes, they also have several Gluten Free menu items to choose from.
If you have any other dietary requirements or food allergies, Juju's is happy to help you find something on the menu.
On that delicious menu, you can enjoy some amazing Cajun and Creole classic dishes, with no meat in sight.
Try the Chx Fried Seitan, Dirty Rice with Green Lentils, the Jerk Rib Tip Sandwich, or build your own Soul Bowl.
They also have family meals, kid's meals, and seasonal desserts like the Artie's Sweet Potato Bar.
Even non-vegans and vegetarians will enjoy a delicious meal at Juju's, which is one of the best places to eat in Lincoln NE.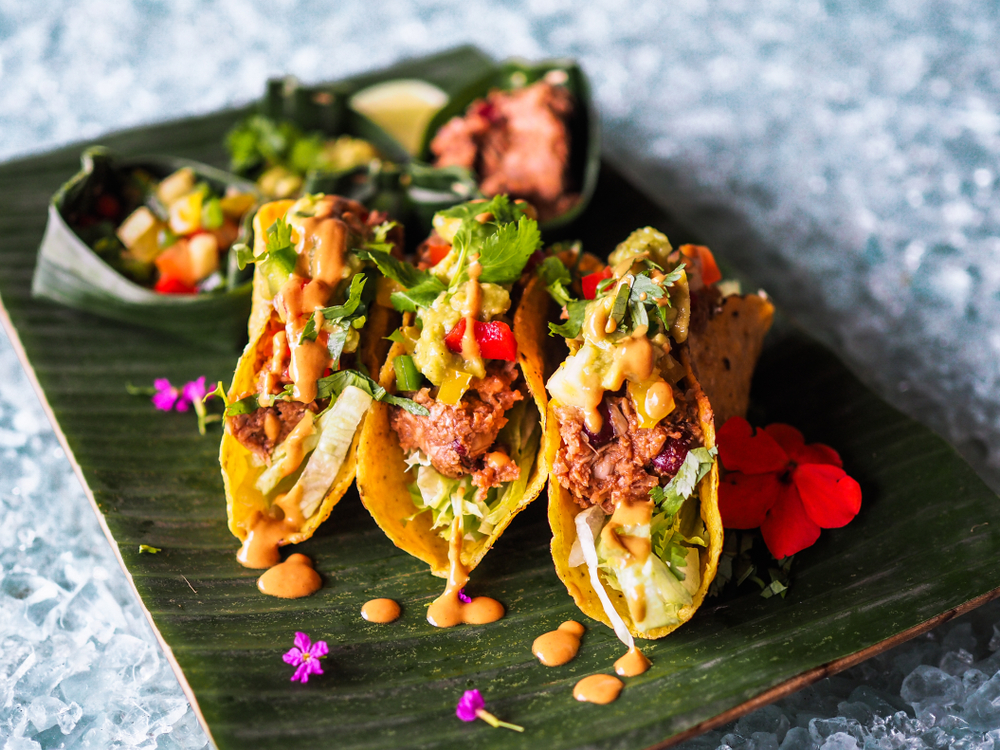 While You're Downtown, Stop In DISH Restaurant
One of the best downtown restaurants in Lincoln is DISH Restaurant.
DISH is open for lunch on Wednesday through Friday and dinner Wednesday through Saturday.
They also host a brunch on Sunday mornings.
With an elevated and somewhat upscale menu, DISH is a great place to eat in Lincoln if you are planning a nice dinner or a date night.
Start your meal with a selection from their appetizer menu like Vanilla-Sesame Brioche, Fried Chicken Lollipops, or Esquites.
For your entree, try the Grilled Strip Loin, the Halibut, or the Agnolotti.
They also have an extensive drink menu and desserts like Smoked and Caramelised Banana, Homemade Ice Cream, and Goat Cheese Custard.
See A Show At Screamers Dining And Cabaret Restaurant
For those looking for good food and a unique experience, I suggest enjoying a meal at Screamers Dining and Cabaret.
Screamers is a family restaurant, so don't worry about bringing the whole family to see a show.
The concept is simple.
While you enjoy a delicious meal you will get to watch a show performed by the restaurant's staff.
The staff are extremely talented and are the best up-and-coming performers in Nebraska.
Screamer's menu is full of American classics like Screamers Crab Cakes, Wisconsin Cheese Curds, and Annie B's Chicken and Waffles to start.
For main entrees, they offer burgers and sandwiches as well as larger meals like Sauteed Salmon, 12oz NY Strip Steak, and Roast Half Chicken.
You won't experience a dining treat quite like Screamers anywhere else in the Midwest, and that makes it one of the best restaurants in Lincoln.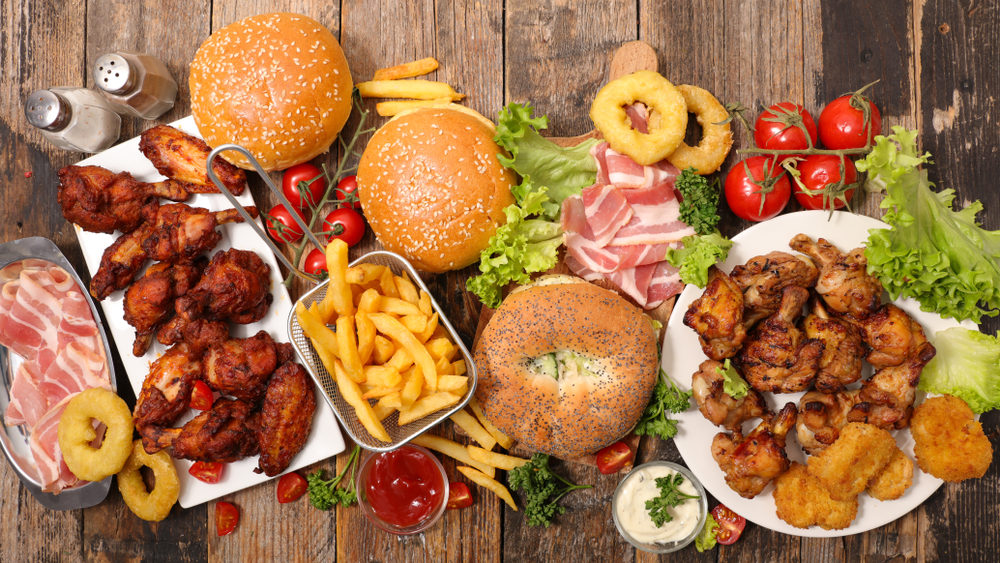 Find Vegan Classics At Rutabagas Comfort Food
Another one of Lincoln's vegan restaurants is Rutabagas Comfort Food.
Rutabagas claims to be Lincoln Nebraska's favorite vegan restaurant and its reviewers obviously agree.
It is the go-to place to eat in Lincoln NE if you are looking for comfort food that is completely vegan.
They are open Tuesday through Sunday for lunch and dinner and they have a nice-sized menu with plenty of options.
Try the Bacon Mac N Cheese, Seitan Philly Cheesesteak, Patty Melt, or Ruta-burger.
They also have seasonal sweets, Chocolate Chip Cookie Dough, and Chocolate Chip Cookies.
Rutabagas Comfort Food is a popular place to find some of the best vegan food in Lincoln, NE.
Indulge At LeadBelly
LeadBelly is a restaurant in Lincoln Nebraska that serves classic American pub fare.
You can find it in the historic Haymarket District and it's a popular place for lunch and dinner daily.
Start your meal off with one of their amazing appetizers.
They have a large selection, but their most popular items are the Canadian Poutine, the Stadium Nachos, or Philly Egg Rolls.
After your appetizer, you can enjoy a gourmet Burger, all of which have fun and unique names, a hearty Sandwich, a Pound of Mac N Cheese, or Fish and Chips.
End your indulgent meal with a slice of Irish Stout Pie.
You can't go wrong indulging in so many delicious menu options at LeadBelly, one of the best Lincoln restaurants.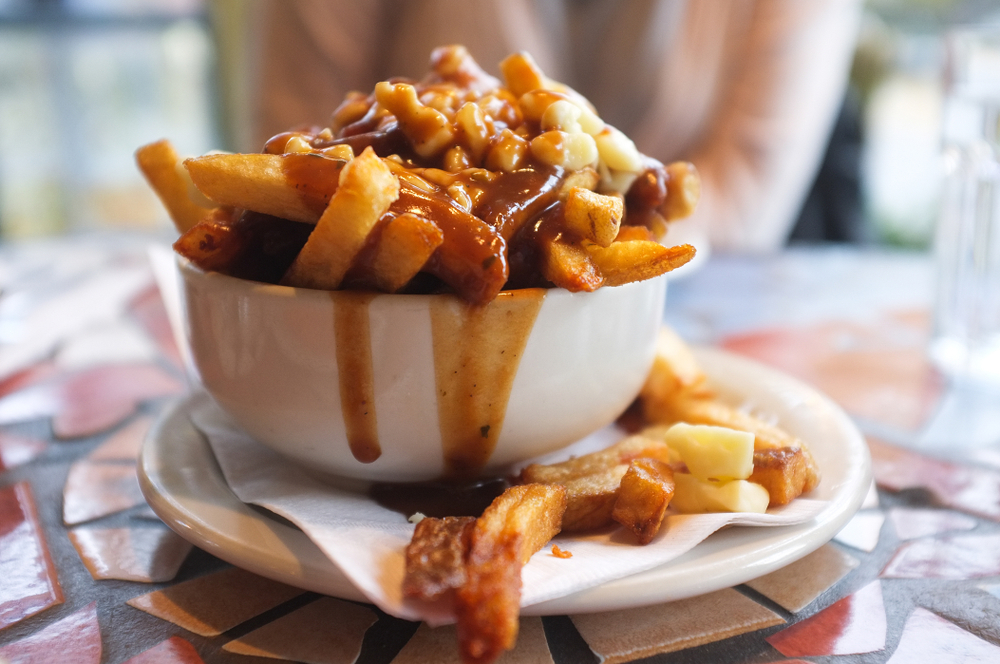 The Green Gateau Is One Of The Best Restaurants In Lincoln
For elevated American and French cuisine, make reservations at The Green Gateau.
The Green Gateau is open weekly for lunch and dinner, but they close between meals.
On Saturdays, they are open all day for lunch and dinner and serve a special brunch menu on Sundays.
Make sure you plan ahead when you plan to dine at The Green Gateau. Reservations aren't required, but they are highly suggested.
On their menu find plenty of options including Truffle Fries, Beignets, Spinach and Artichoke Fondue, Beer Braised Pot Roast, and more.
The Green Gateau has a large extensive menu, so there is easily something for everyone to enjoy for lunch or dinner.
Try Something New At Tiru Ethiopian Restaurant
If you've never had Ethiopian food, then I suggest trying Tiru Ethiopian Restaurant.
Tiru is one of the best Lincoln Nebraska restaurants to visit if you are interested in trying Ethiopian cuisine.
They have vegan, vegetarian, and meat options on their menu, so there is something for everyone.
For those that eat meat, I suggest trying the Two Meat Sampler to get a taste of the different ways meat is cooked in Ethiopian cuisine.
They also have Tibs, Tiru Lamb Wot, Lentil Soup, and Sambusas.
I highly suggest trying something new at Tiru Ethiopian Restaurant the next time you're looking for food in Lincoln NE.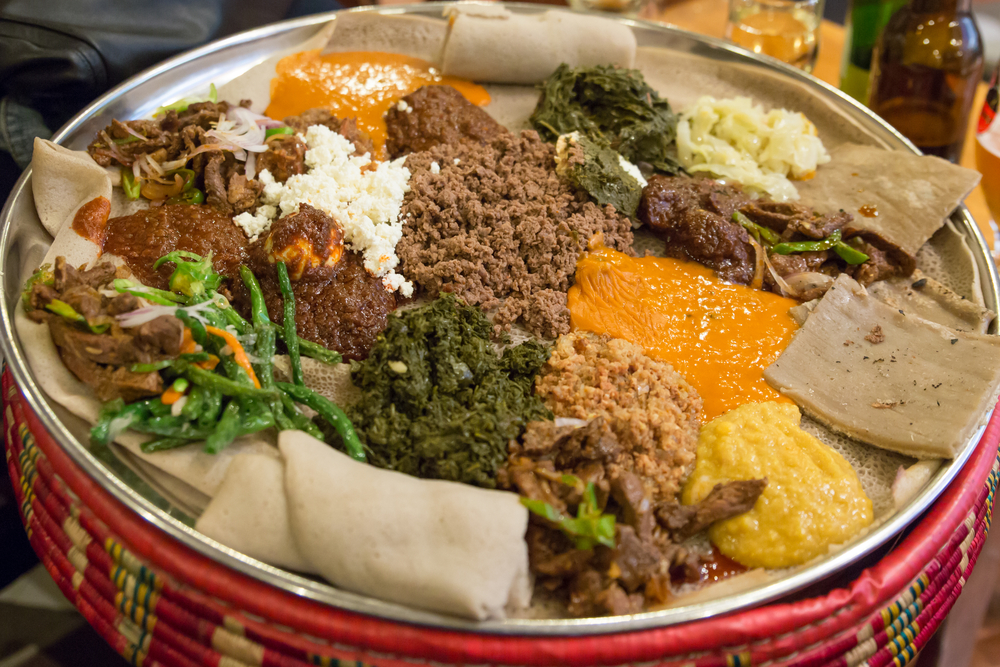 Relax At Lazlo's Brewery And Grill
For some of the best casual food in Lincoln NE, I suggest trying Lazlo's Brewery and Grill.
Lazlo's boasts a relaxing atmosphere with creative comfort food, homemade ales, and fresh ingredients.
You can find Lazlo's in two separate locations in Lincoln and they also have a restaurant in Omaha.
This is absolutely a 'hometown' restaurant and you'll feel welcome the moment you walk through the door.
Pair one of their amazing homemade ales with any of their hearty menu items.
Start your meal with an appetizer that sets the tone for the rest of your dining experience.
They have Cold Smoked Salmon, Mediterranean Lavosh, or Naked Nachos.
After splitting the appetizer, dig into the Spicy Crispy Chicken Sandwich, Veggie Wrap, a decadent Burger, or something like the Prime Rib Enchiladas.
If you can find the room, try a slice of their Peanut Butter Pie, Apple Crisp, or Lazlo's Deep Dish Cheesecake.
Test Your Taste Buds At Buzzard Billy's
Try a bit of the Bayou in Nebraska at Buzzard Billy's.
Buzzard Billy's is open Monday through Thursday for lunch and dinner, and Saturday and Sunday for brunch, lunch, and dinner service.
Their menu is full of Cajun and Creole classics, and some of them will test your taste buds as they are a bit unusual outside of the Bayou.
As an appetizer, you can try Gator Fingers, Armadillo Eggs, or Catfish Strips if you are feeling a little adventurous.
If not, don't worry. They also have classics like Fried Pickles, Popcorn Chicken, and Fried Cheese Curds.
For your main entree, their menu has tons of options.
You can go with Wings, a Salad, or a pasta dish like Crawfish Fettucine Alfredeaux or Cajun Mac and Cheese.
They also offer traditional Cajun meals like Jamabalya, Chicken Creole, or the Bayou Platter.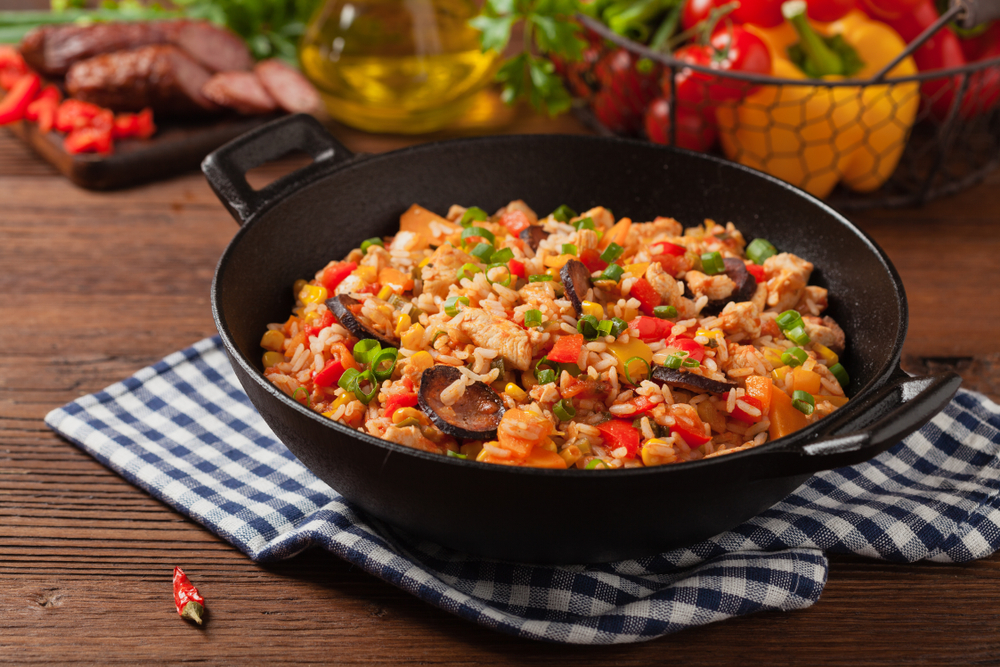 The Oven Is One Of The Best Restaurants In Lincoln NE
Lincoln Nebraska restaurants come in a wide variety and some feature cuisine from all over the world.
One of those is The Oven, a family-owned and operated Indian restaurant that has been a part of Lincoln's foodie scene for over 27 years.
What started out as one family restaurant is now three different restaurants scattered throughout Lincoln.
The Oven specializes in Northern Indian cuisine, which is known for its usage of meat and dairy products along with the traditional spicy curries and sauces most people associate with Indian food.
If you've had Indian food before, you'll likely recognize many of the items on the menu. However, you may see some new things too.
House favorites include Chicken Tikka Madras, Kheema Matar, and Lamb Bhuna.
They also have Tandoori Chicken, Jhinga Biryani, Aloo Gobi, and Saag Paneer.
Finish your delicious meal with a bowl of Kheer and a cup of Coffee.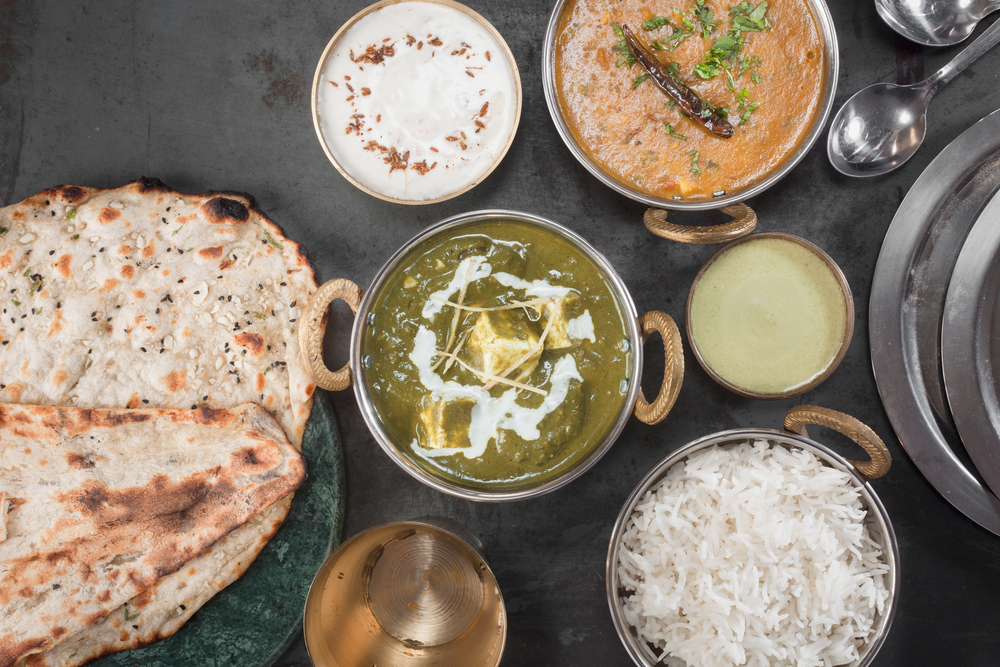 Eat At The Venue Restaurant And Lounge For Fine Dining
You can find a wonderful fine dining experience at the Venue Restaurant and Lounge, one of the best places to eat in Lincoln.
Venue is open daily for lunch and dinner and has an extensive drink and food menu.
While you enjoy a delicious appetizer like General Tso's Brussel Sprouts, sip on one of their specialty cocktails or mocktails.
There are original recipes like the Raspberry Peach Sparkler and the Blueberry Martini.
If you prefer a mocktail, they have those too! They come in flavors like Pineapple Pink Lemonade and Strawberry Coconut Limeade.
For lunch or dinner, I suggest the Vegetarian Meadow Pizza V, the Hungarian Wild Mushroom Soup, or the House-made Veggie Meatballs.
They also have Steak, Seafood, and Pasta on their menu.
To end your meal, try a slice of the Salted Caramel Cake or the Banana Split Skillet.
Enjoy Fresh Vegetarian Mexican Cuisine At Pepe's Bistro
Pepe's Bistro is known for its menu full of vegetarian Mexican food in Lincoln Nebraska.
You can typically find Pepe's open for lunch and an early dinner Monday through Thursday, but their hours change seasonally.
So you'll want to check their schedule before you plan to visit.
Like their schedule, their menu is also seasonal and changes weekly.
Everything on their menu is fresh and locally sourced whenever possible.
You can typically find menu items like Chips and Salsa, Seasonal Hummus and Chips, Beet Hummus Walnut Wrap, or a Black Bean and Rice Burrito.
There is also usually fresh Organic Greens, Avocado Toast, and Avocado Cheesecake on the menu.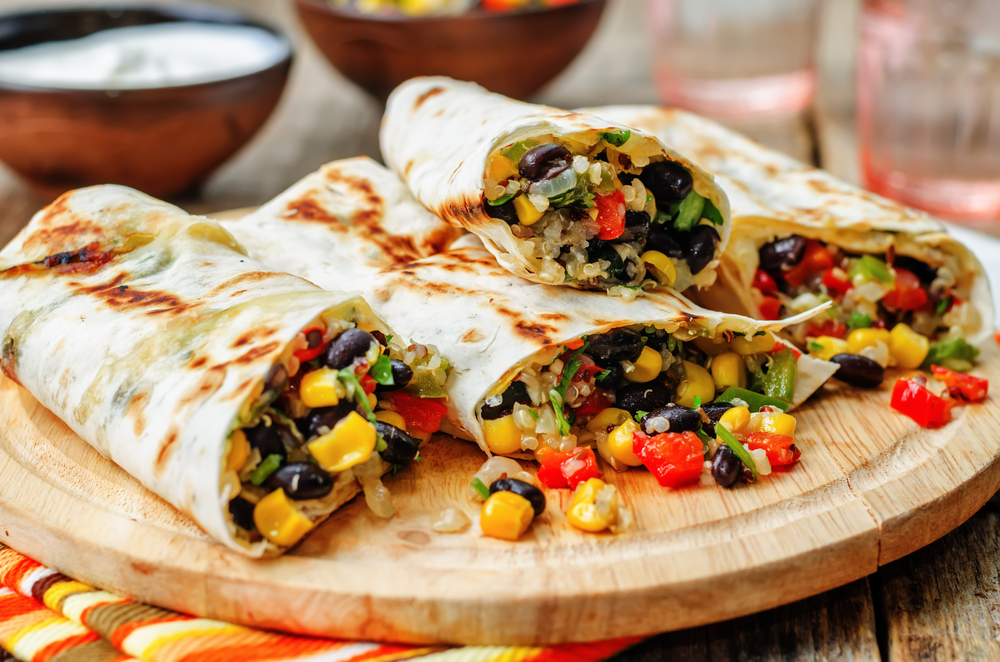 Eat In A Former Fire Station At The Engine House Cafe
The Engine House Cafe is known for its hearty American breakfast, lunch, and dinner menu.
They are open for breakfast and lunch daily and open back up in the evenings for dinner Wednesday through Sunday.
On top of their classic and delicious menu, the Engine House Cafe offers a fun and unique atmosphere.
The restaurant used to be a Fire Station, way back when fire trucks were horse-drawn carriages with water buckets.
It has the original wood ceilings, brick walls, and oozes with charm, which is a comfy space to enjoy a hearty meal.
Their menu includes classics like Sausage Gravy and Biscuits, Grilled Cheese, Omelletes, Patty Melts, and more.
Breakfast is served all day, so you can enjoy one of their massive breakfast plates no matter the time of day!
It's a classic American restaurant in Lincoln NE that you must try!
Lincoln Nebraska's Best Greek Food Can Be Found At The Parthenon
The Parthenon is where you can find the best Greek food in Lincoln NE daily for lunch and dinner.
Their menu is full of authentic Greek dishes thanks to the recipes of Kazas' brothers who own The Parthenon.
The Kazas brothers are the sons of first-generation Greek immigrants and learned the restaurant trade and the delicious recipes from their parents.
Along with the authentic Greek food, the atmosphere also feels authentically Greek.
Not only is the decor warm and inviting, but they also have performances throughout the week.
You can see some of the best Greek Belly Dancers in Nebraska perform while you enjoy entrees like Mouska, Gyro Platters, Dolmathes, or Spanikopita.
Or while you listen to live Greek folk musicians, try the Orzo Stuffed Peppers, Pork Souvlaki, or an Eggplant Pita.
One taste of the amazing foods at The Parthenon and you'll understand why it's one of the best places to eat in Lincoln NE.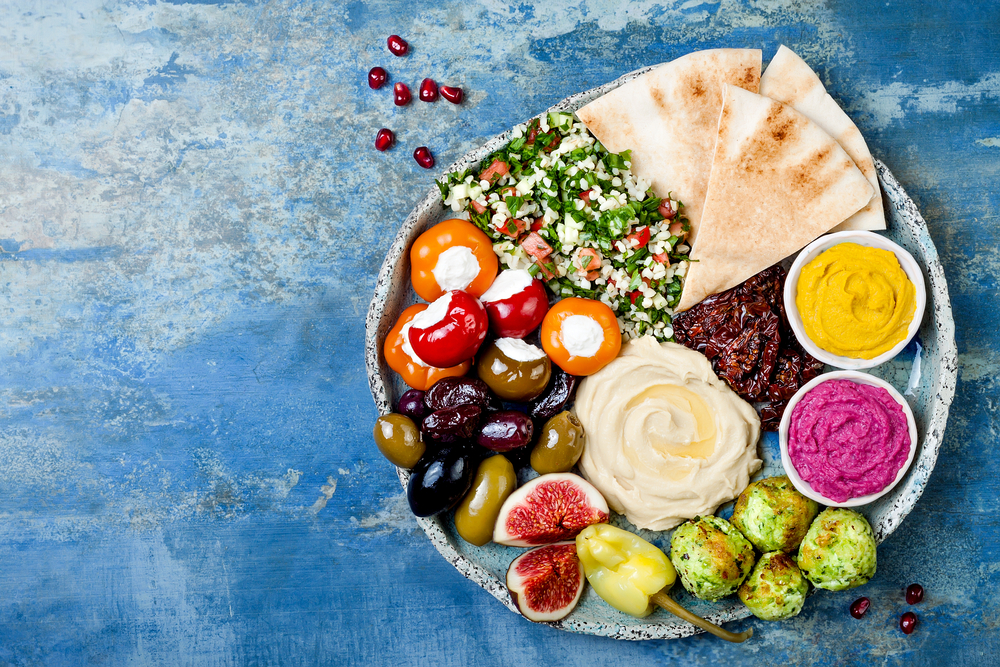 When you're planning a foodie road trip in the Midwest, don't forget to include Lincoln Nebraska restaurants in your itinerary.
From world cuisine, American classics, and elegant fine dining, there are so many restaurants in Lincoln to explore and sample.
With all that in mind, it's no wonder Lincoln Nebraska is putting itself on the map of epic Midwest cities to visit, especially for foodies!