If you're planning a trip to Lincoln Nebraska, then you'll want to check out this list full of the best things to do in Lincoln!
Lincoln is the capital city of Nebraska, so it has tons of fun things to do and see.
That's one reason why I guarantee there is something of interest for everyone in Lincoln NE.
One of the most popular activities is to spend some time exploring all of the museums in Lincoln.
There are tons of them and many of them are one-of-a-kind hidden gems that you can only find in Lincoln Nebraska.
So if you love museums, you'll want to spend a few days in Lincoln exploring all of them.
If you are planning on staying in Lincoln, or Nebraska in general, I suggest checking out these amazing cabins in Nebraska.
While you're exploring Lincoln, make sure to try one of the best restaurants in Lincoln too!
Because I was born and raised in the Midwest, I know that it's a part of the US that can get overlooked when people are planning road trips or vacations.
One look at this list of Lincoln activities and you'll be wondering how it can possibly get overlooked!
So, let's take a look at the 15 best things to do in Lincoln NE that you absolutely shouldn't miss!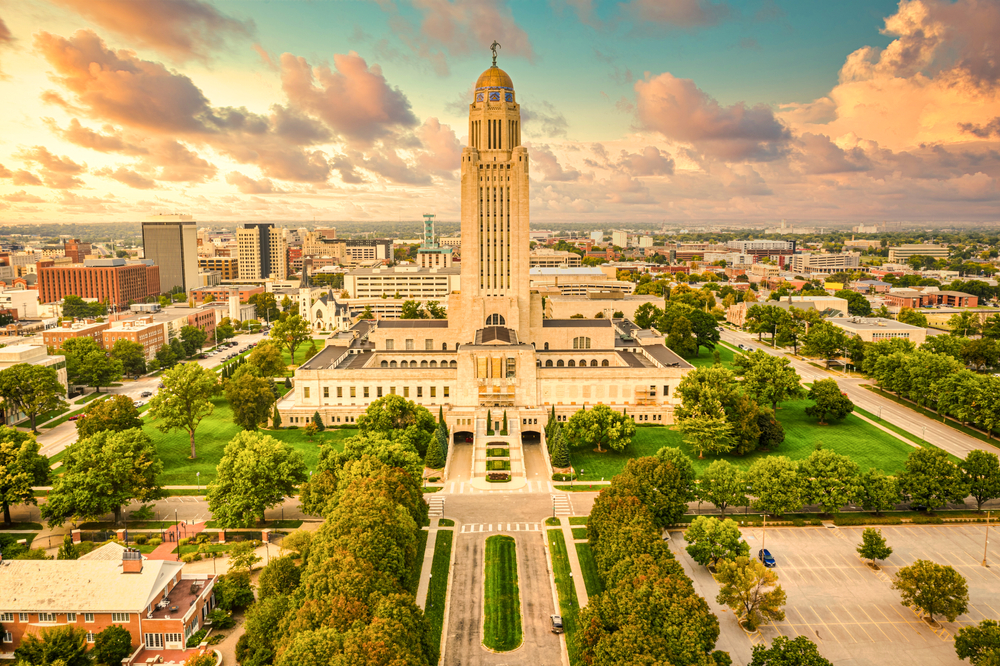 15 Best Things To Do In Lincoln NE You Shouldn't Miss
Explore The Sheldon Museum Of Art
One of the many museums in Lincoln is the Sheldon Museum of Art.
Like many of the Lincoln museums, you can find it on the University of Nebraska campus.
The Sheldon Museum of Art has been open since 1963 and has a collection of 19th and 20th-century artworks.
With over 13,000 objects in their collection, they often rotate what they have on display.
That way no matter how often you visit you'll see something new.
Highlights of their collection include works by Norman Rockwell, Willem De Kooning, Ansel Adams, and John Henry.
With an outdoor sculpture garden and several galleries inside, plan to spend a good amount of time exploring the Sheldon Museum of Art.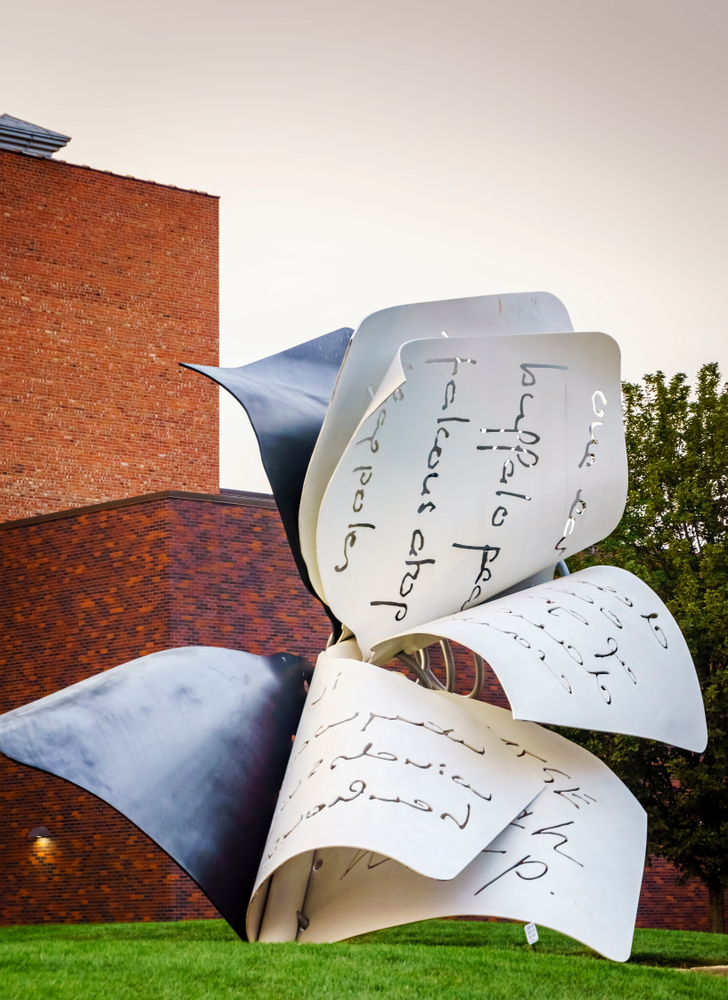 Stroll Through The Sunken Gardens
The Sunken Gardens have been one of the top Lincoln attractions since they originally opened in the early 1930s.
The 1.5-acre garden was originally the site of one of Lincoln's dumpsites but was cultivated into a beautiful communal space.
There are flower gardens, sculptures, a water feature, an expansive lawn, and even a garden pavilion.
Since opening it has continued to grow into a place where the entire community can come and relax, for free, and enjoy the gorgeous surroundings.
That's one of the many reasons why National Geographic named it one of the '300 Best Gardens to Visit in the United States and Canada'.
In the Spring, walk among the bright colorful tulips that turn into stunning annuals and perennials in summer.
As the perennials fade away, the Sunken Gardens become a beautiful fall landscape and a quiet refuge in Winter.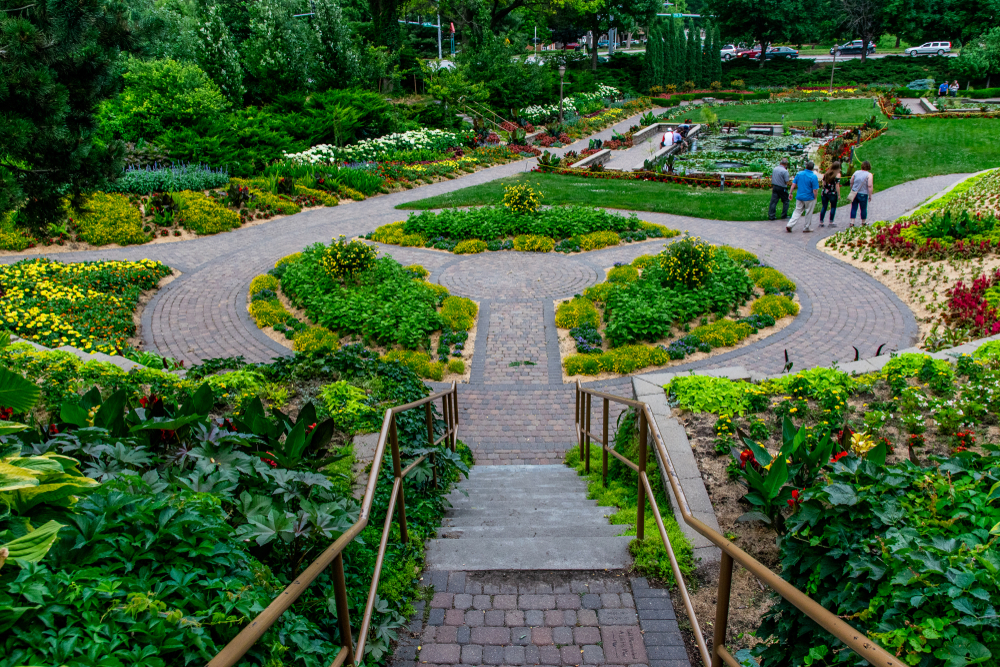 Learn State History At The Nebraska State Capitol Building
The Nebraska State Capitol Building is open weekdays from 8 am to 5 pm. On Saturdays and holidays, it's open from 10 am to 5 pm and on Sundays from 1 to 5 pm.
If you are looking for free fun things to do in Lincoln, then I suggest taking one of the free public tours of the building.
The tours typically run every hour, on the hour, and you'll walk around the entire Capitol Building.
A trained docent will give you information about Nebraska and the building's history.
The Capitol Building also hosts several events in Lincoln Nebraska throughout the year, particularly around important historical dates and holidays.
It's a fun way to learn a little bit about Lincoln and Nebraska in general, especially if this is your first time visiting.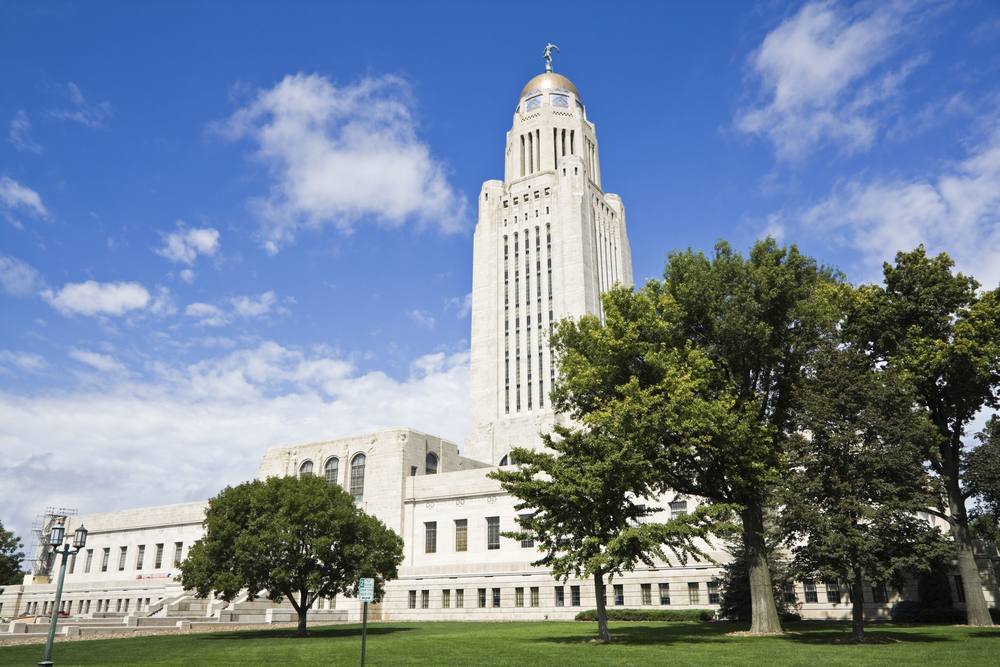 Continue Your Education At The Nebraska History Museum
The State Capitol Building tours focus primarily on the governmental history of Nebraska.
So, if you want to learn more about the state itself, head to the Nebraska History Museum.
The Nebraska History Museum is one of the best museums in Lincoln for all ages.
It's open daily, but the hours vary, so make sure to check the schedule before your visit.
There is a small fee to enter, but it helps the museum continue acquiring items for their collection and just operating in general.
There are both permanent and revolving exhibits that you can find in the museum.
You can see archeological artifacts, historical photos, stories and displays of famous Nebraskans, and so much more.
They also have interactive exhibits, an area for Nebraska genealogical research, and a selection of online-only exhibits that you can check out.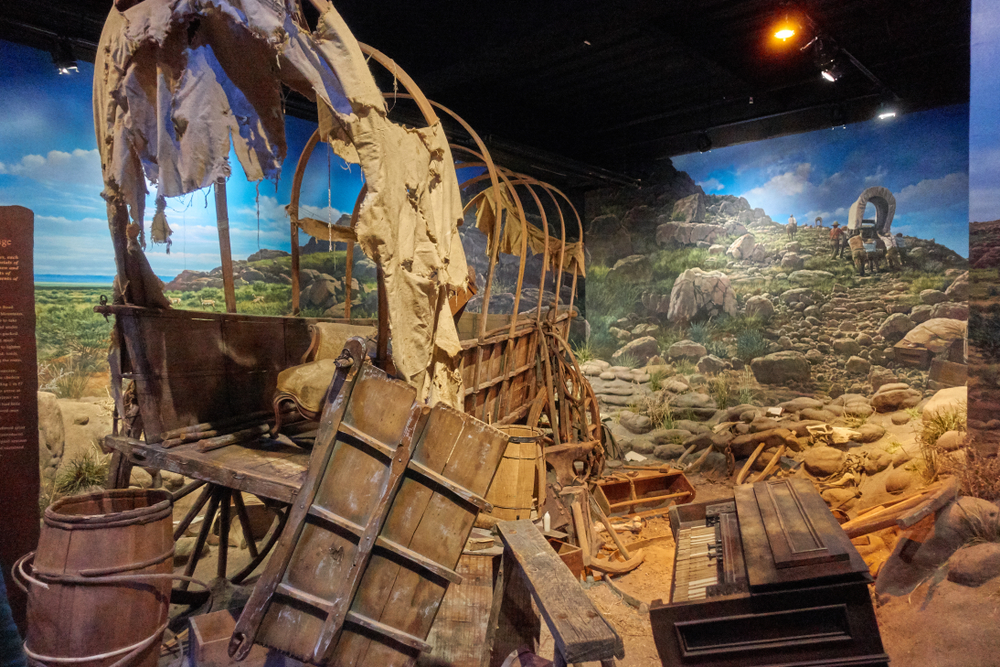 Exploring Pioneer Park And The Pioneer Park Nature Center Is One Of The Best Things To Do In Lincoln
Nestled in 668 acres of tall prairie grass, a stream, wetlands, and woodlands are the Pioneer Park and the Pioneer Park Nature Center.
The Nature Center has been open since 1963 and serves a few different purposes.
Inside you'll learn about the native animals of Nebraska through displays and educational programs.
The center also rehabilitates and cares for animals who are temporarily or permanently injured.
If they are temporarily injured, they'll eventually be released back into the wild after healing.
For those that are permanently injured to the point where they can't survive on their own in the wild, they are safely housed at the Nature Center.
There they help teach visitors the importance of caring for and protecting Nebraska's native wildlife.
The Pioneer Park Nature Center aims to protect, provide, and educate.
Outside the Nature Center, you can stroll through gardens with native flora, listen for the songbirds while you sit on a bench in the songbird garden, or go for hikes through the prairie and woodlands.
The Pioneer Park and Nature Center are an important part of the community that protects and teaches people of all ages about Nebraska's wildlife.
That makes it one of the best Lincoln attractions.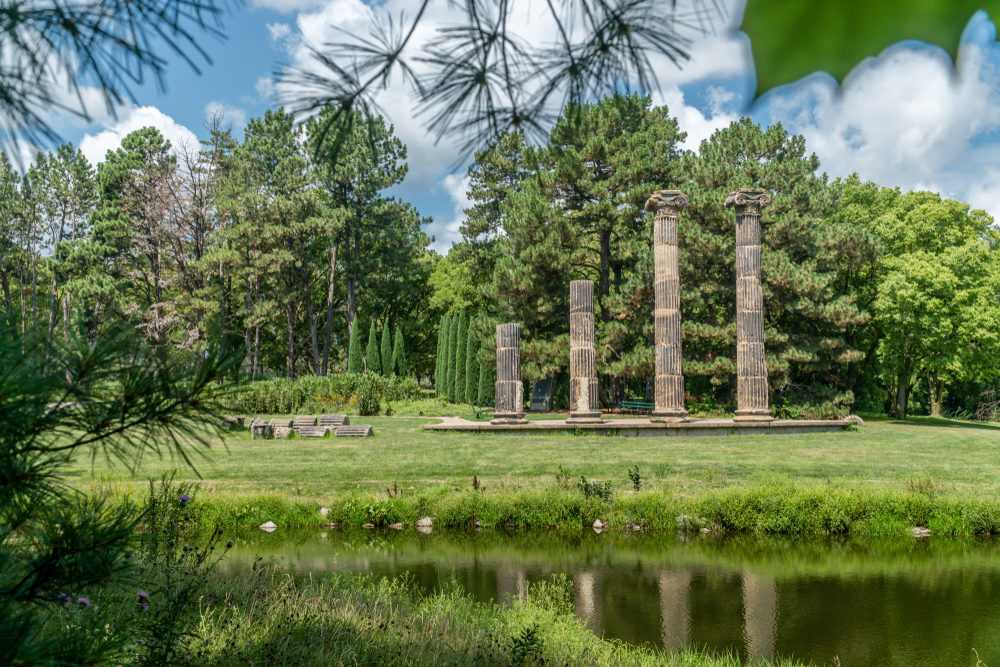 Admire The Displays In The International Quilt Museum
One of the more unique museums in Lincoln is the International Quilt Museum.
You can find the International Quilt Museum, often just called the Quilt House, at the University of Nebraska campus.
There you can find the largest public collection of quilts in the world that also features quilts from around the world.
The museum has been open since 1997 but moved to its current more modern facility in 2008.
As you walk through the different galleries you'll be able to admire quilts from over 50 different countries.
The oldest quilt in the collection dates back to the 1600s.
There are also quilts in the collection that are barely a year old.
So there is a large variety of quilt designs to view, so make sure you give yourself plenty of time to enjoy it.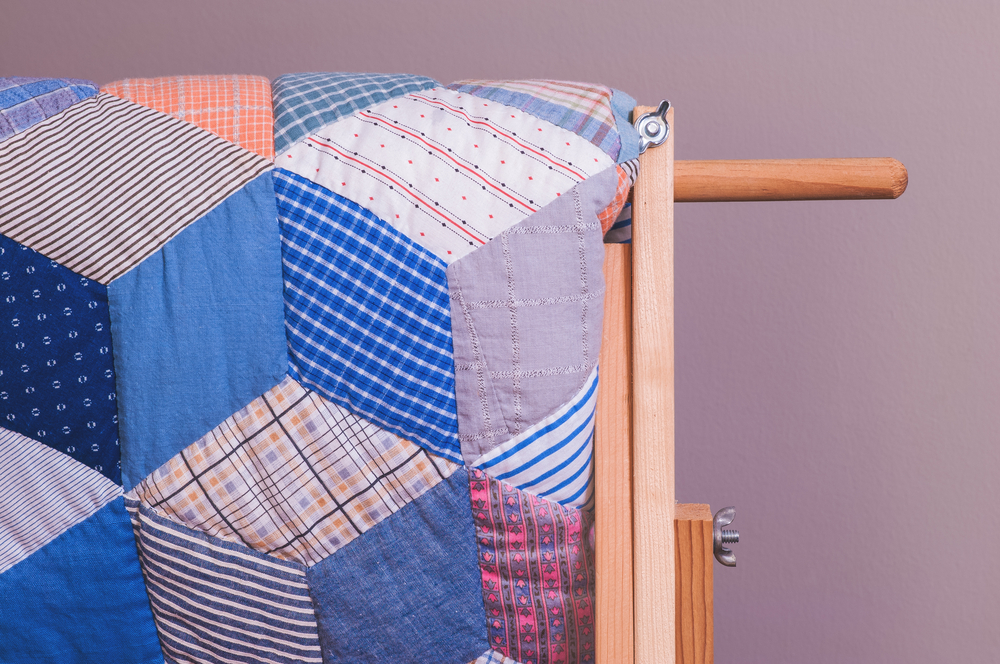 Spend Some Time Outside At The Holmes Park And Lake
Holmes Park and Lake is not a natural feature in Lincoln's landscape.
It was actually built in 1962 and serves many purposes.
The lake itself is a 110-acre reservoir that was built in order to aid in flood control.
Along with the reservoir, the city added a large park adjacent to the reservoir lake.
There are walking paths, an observatory, a public golf course, and plenty of green lawn space to play on.
Bring a picnic lunch from one of Lincoln's restaurants and enjoy the view as you relax on the lawn.
Throughout the year the park also hosts a variety of events in Lincoln that the entire community enjoys.
When you need a break from the city, Holmes Lake and Park is the best place to escape to.
Walk Around The University Of Nebraska State Museum
The University of Nebraska State Museum originally opened in 1871 and is located at Morrill Hall on the University of Nebraska campus.
It is open Tuesday through Sunday, but the hours vary.
So if you'd like to visit, make sure to check the schedule.
There is a small admission fee to enter and is based on age.
But if you become a Museum Member, you can enter any day, any time, for free.
Inside you'll find exhibits on Nebraska's natural history.
There are permanent exhibits dedicated to different archeological finds, Native American history, and more.
For those who are fans of dinosaurs, you'll be able to see paleontology exhibits and fossils found in Nebraska from the Mesozoic period.
They also have a planetarium, interactive exhibits, and a gift shop.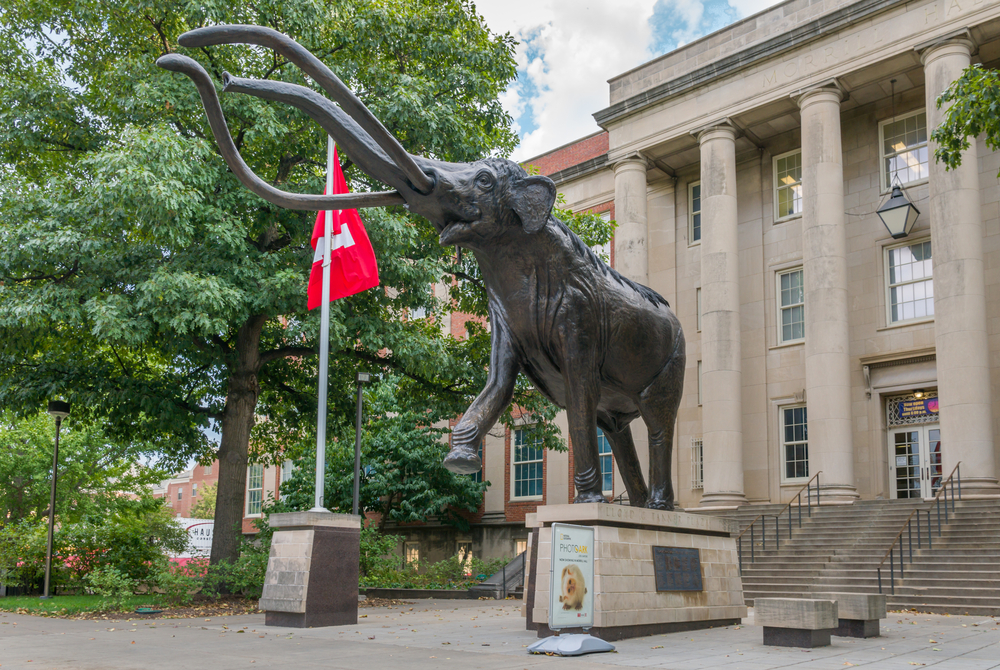 The National Musuem Of Roller Skating Is One Of The Best Things To Do In Lincoln Nebraska
The National Museum of Roller skating is easily the most unique of the museums in Lincoln.
You can visit this one-of-a-kind museum Tuesday through Friday and admission is free.
They are closed most weekends and all major holidays.
Inside you'll find artifacts dating back to as early as 1819 from all over the world, all centered around the history of roller skating.
The museum has the largest collection of roller skating artifacts in the world.
It's a really fun thing to do in Lincoln that you truly can't find anywhere else in the world.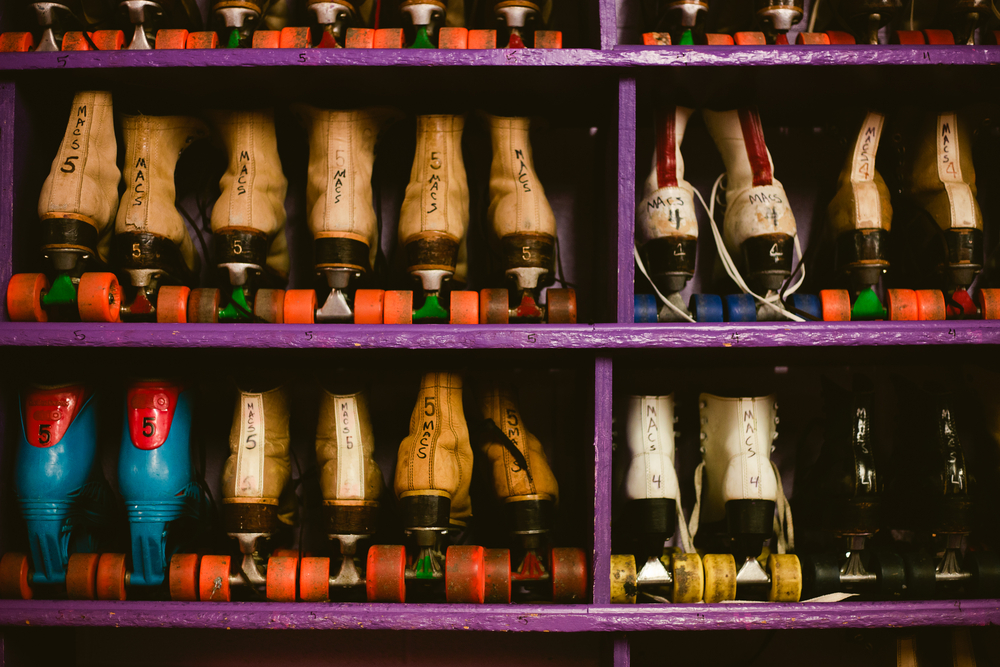 Explore Wilderness Park
Believe it or not, there is a 1,472-acre park in the middle of Lincoln NE.
Wilderness Park is in Southwest Lincoln and is easily the city's biggest park.
It's a great place to escape the hustle and bustle of the city without having to leave city limits.
Inside the park you'll also find protected flora and fauna, so please follow the rule of 'leaving nature in nature' when you visit the park.
There are parking lots at each trailhead, and at 7 of them, you can find an area with picnic tables.
With over 30 miles of trails, there is plenty of space for you to step into the wilderness of Lincoln Nebraska, and enjoy a good hike.
Most of the trails are very easy dirt paths, but they can get pretty muddy. You can also bike the trails if you'd like.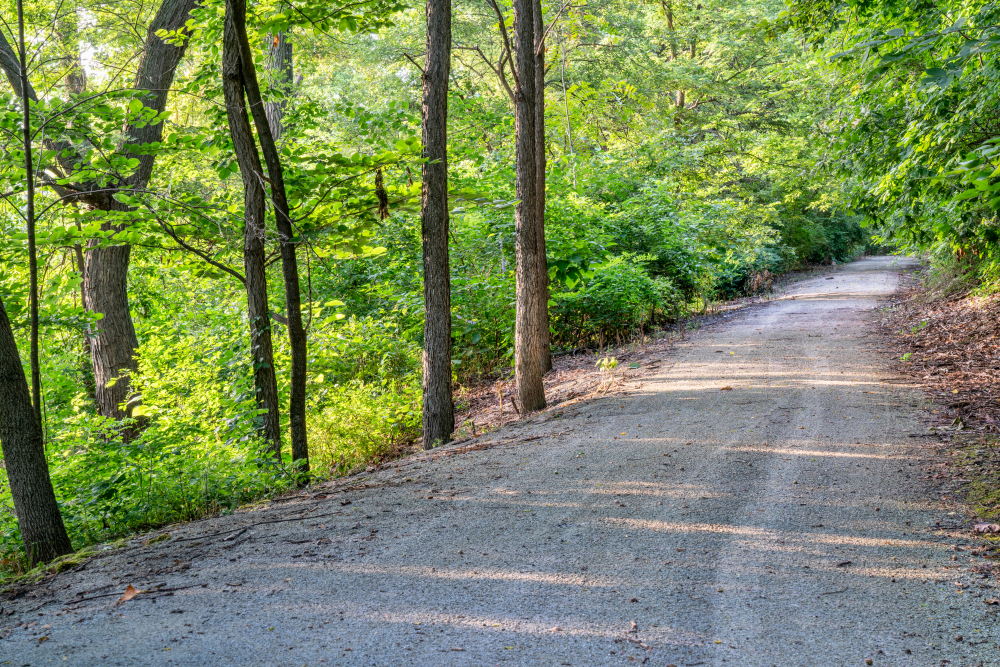 Pay Your Repects At The Nebraska State Holocaust Memorial
In 2007 Nebraska's Holocaust Memorial was officially dedicated.
It took several years to raise funds for the memorial and was mainly sponsored by the Heartland Holocaust Education Fund.
There is a large sculptural area that features a Star of David, images relating to the rise of the Nazi Regime, and images of survivors who would come to call Nebraska home.
Throughout the park, there are also names of those who were murdered in the Holocaust that had family members from Nebraska.
There is a peaceful butterfly garden, a sea of stones that has 11 million stones representing the 11 million murdered, and stories from survivors.
It is a poignant and beautiful memorial that aims to continue to teach Nebraskans the horrible history of the Holocaust.
It also gives those who had family members murdered a place to pay their respects.
When walking through the memorial park, please be respectful of the history and lives of those who were lost during the Holocaust.
Take The Family To Antelope Park
The Sunken Gardens are actually part of the large Antelope Park in Lincoln.
Antelope Park consists of the Sunken Gardens, the Veterans Memorial Garden, the Hamann Rose and Strolling Garden, a golf course, a baseball field, and a massive playground.
Take the whole family to Antelope Park and spend the afternoon exploring the gardens.
Or maybe get a group together to play a baseball game or try your hand at golf.
If you're visiting Lincoln NE with kids, the playground at Antelope Park is amazing.
It is the largest playground in the city and has so many fun features that will keep the kids busy for hours.
Antelope Park is easily one of the most fun things to do in Lincoln for the whole family.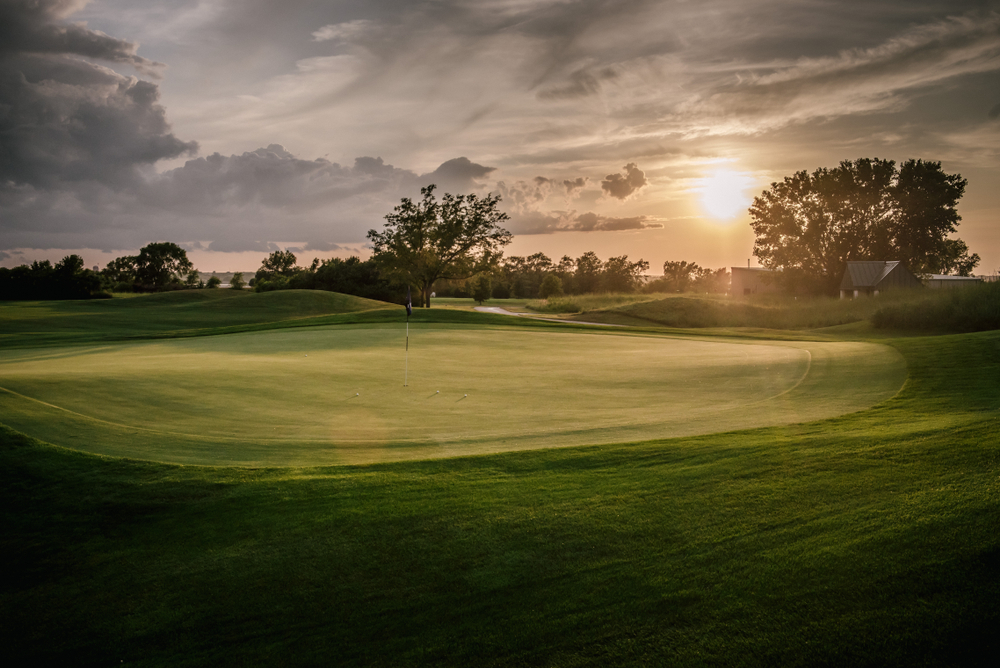 The Haymarket District Is One Of The Best Things To Do In Lincoln
One of the most popular Lincoln attractions is the Historic Haymarket District.
The Historic Haymarket District is one of the original areas in Lincoln.
It has been a part of the city since Lincoln was named and made the capital of Nebraska in 1867.
The square area was originally the 'Market Square' and held the local Farmer's Market.
There was also a campground for immigrants who were passing through or first arriving and was a general meeting place.
Today, the Historic Haymarket District has shops, restaurants, art galleries, and accommodations.
It's a really fun place to explore in Lincoln and is easily the most popular, so I highly suggest taking some time to check out the Historic Haymarket District.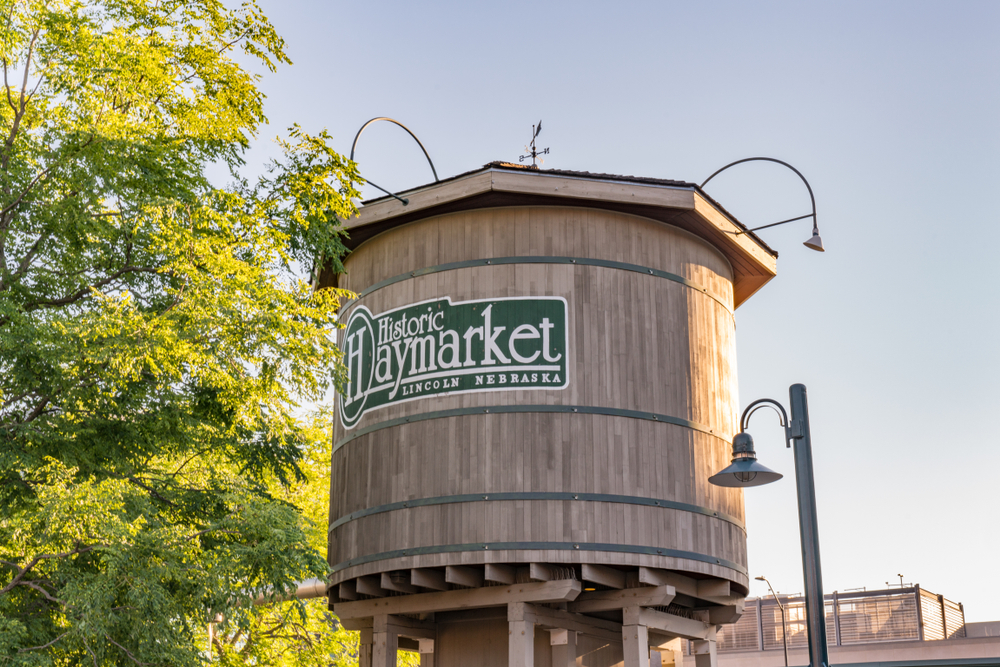 Visit The Center For Great Plains Studies
If you are a history lover, you'll definitely want to visit the Center for Great Plains Studies.
You can find the Center on the University of Nebraska campus and it was originally created in 1976.
The aim of the center is to serve as outreach, a regional research program, and to encourage an appreciation of the people and history of the Great Plains.
Inside there is an art museum and space for people to study and research the history of the Great Plains.
They also offer lectures and programs for those who are especially interested in the area's history.
It's a really cool way to learn about the people and natural history of the Great Plains, especially in Nebraska.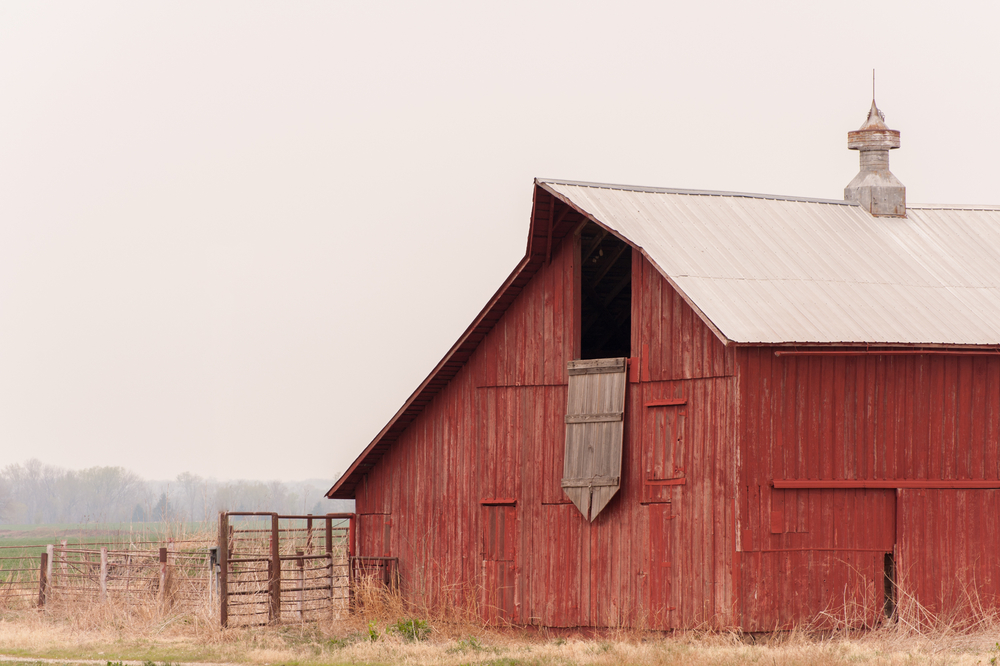 The Hazel Abel Park Is One Of The Best Things To Do In Lincoln NE
The Hazel Abel Park is a true hidden gem of Lincoln.
You can find the park at 18th and E street and was named after Hazel Abel, the first woman from Nebraska to be elected to the US Senate.
The park has a playground, pavilions, gazebos, picnic tables, and gardens.
It is an absolutely stunning park no matter what time of year you visit.
You can easily spend a few hours there enjoying the scenery, a delicious picnic meal, and just relaxing in the park.
It's one of the best hidden gems in Lincoln Nebraska and you definitely want to take the time to visit it.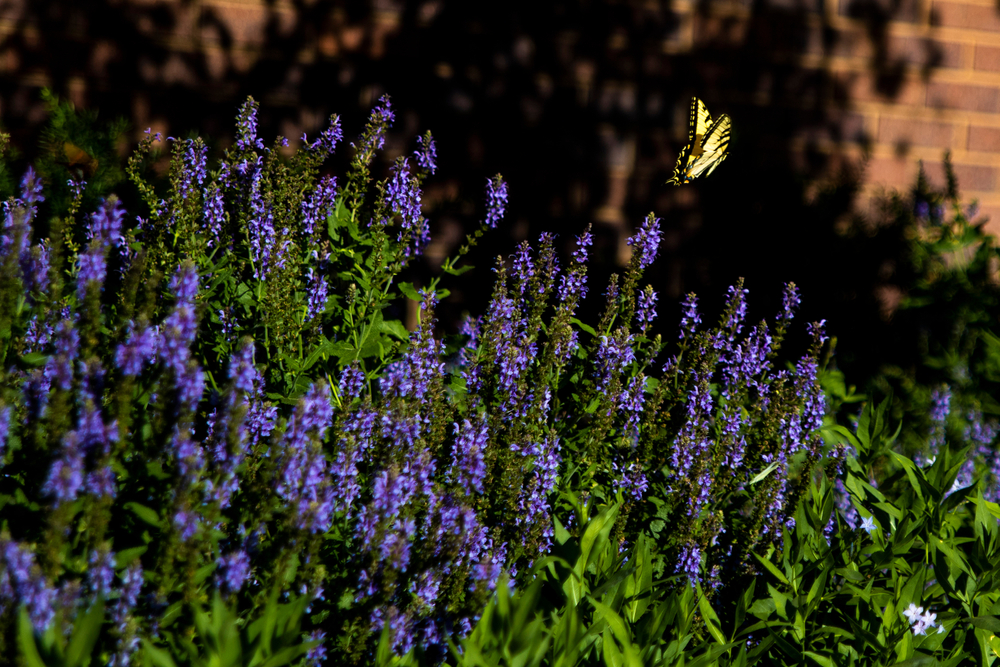 Packing List For A Trip To Lincoln Nebraska
If you will be traveling, either by plane or by car to the midwest, here are some tips on how to pack lightly.
A concealed travel pouch may be one of the most important items you bring along when visiting Lincoln Nebraska. It is always important to protect your personal information. Identity thieves are everywhere.
This unisex RFID blocking concealed travel pouch is lightweight and comes in several colors. It has lots of organization to give you peace of mind.
You can place it under your hiking clothes next to your body to carry your ID safely.
If you have a pouch already that does not come with the RFID protection, as I do, these RFID sleeves are the perfect solution.
This configuration comes with enough credit card sleeves that the entire family would be protected. They are slim too, so they will easily fit into your pouch or wallet.
If you are planning on taking a lot of pictures with your phone you will definitely want to consider an external charging battery. This Anker high-speed phone charging battery is the exact one I carry with me on all of my trips.
It can be used on a variety of phones, not just an iPhone like I have. And wow is it fast!
I like that it holds its charging capabilities for several uses so I do not have to worry about it while out and about, and if I forget to recharge it at night, it will still be good to go the next day.
My daughter gifted me with this FugeTek selfie stick and tripod setup for my birthday. I absolutely love it! It is made of lightweight aluminum and is so easy to use.
It has Bluetooth connectivity and is a breeze to use for taking selfies when staying in one of the best Airbnbs in Illinois.
Hydration is so important when traveling. You want to remain hydrated throughout your travels to support your immune system which in turn will be stronger to fight off any germs you will encounter during your travels.
You will want to bring your own refillable water bottle with you.
I never leave home on a trip without my Bobble filtration bottle. The 18.5-ounce size is perfect for hiking and it fits nicely in the pocket of a backpack.
When filled with water, it is not too heavy to carry. And the charcoal filter ensures fresh clean water whenever you fill the Bobble.
Perhaps you are traveling a long distance and packing space is a premium in your suitcase, or in your car.
Then this set of collapsible silicone foldable water bottles would work well for you. Would not take up much space at all.
You will want a backpack or daypack with you to store snacks, your water bottle, phone, extra clothes, etc.. when hiking This foldable water-resistant backpack would be great
It is very affordable and is available in many color options for you to choose from. The fact that it folds down into a zippered pouch will make it easy to pack.
—
There are so many great things to do in Lincoln Nebraska.
From charming parks and gardens, unique museums in Lincoln, and tons of historical spots and information centers.
Don't make the mistake of skipping over Lincoln when you plan your next vacation to the Midwest!