Are you looking for the best restaurants in Columbus, Ohio? Well, then you've come to the right place!
With a lot of cultural diversity throughout the city that reflects itself in the cuisine, Columbus is an underrated destination for foodies!
It can be easy to get lost in all of the restaurants in Columbus, Ohio, but we have compiled fifteen of the best restaurants in Columbus so that you don't have to!
With strong German and Italian influences on the city, Columbus has so much great food to try.
Even though there are so many restaurants in Columbus, Ohio, here are 15 of the best to get you started.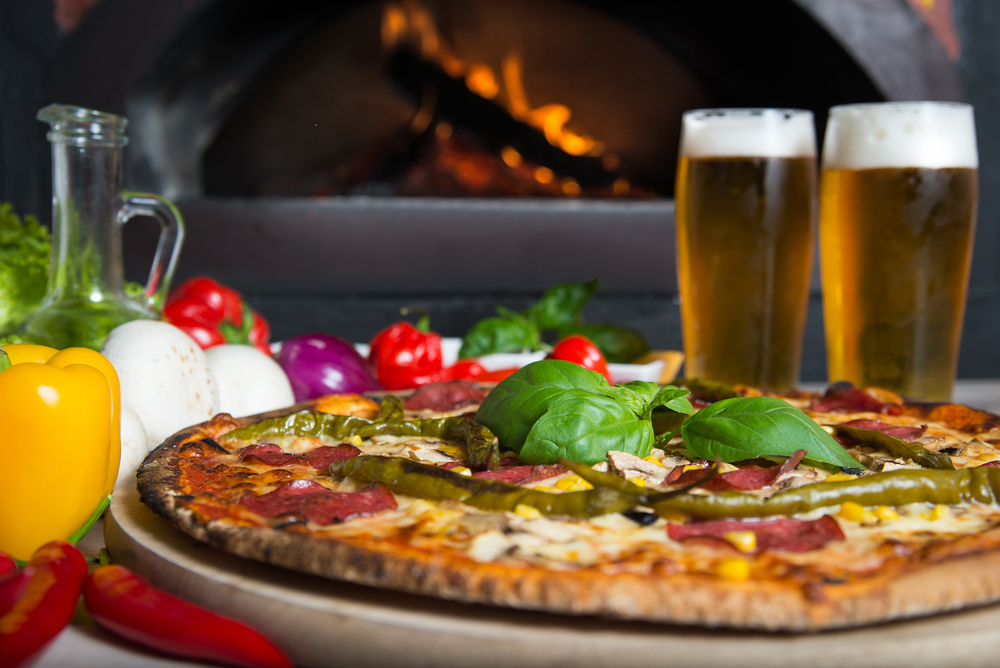 15 Best Restaurants in Columbus Ohio You Must Try
Maximize The Happy Hour Deals At Forno
Forno is one of the best restaurants in Columbus, Ohio because of its variety, freshness, and great deals.
With specialty drinks, wood-fired pizza, and delectable sharables, Forno is a must-do in Columbus.
Their happy hour from 4-6 on weekdays means half-off drinks, pizzas, and shared items, making for a delicious, filling, and cheap dinner.
Forno's pizzas are wood-fired and fresh out of the oven. With unique combinations as well as classic favorites, everyone is sure to find a pizza they will love.
Forno also has sandwiches, entrees, and a renowned brunch service available on weekends from 10 am-3 pm.
From Italian classics with a modern flair to specialty cocktails, Forno is sure to please! If you are looking for things to do in Ohio, visiting Columbus and having dinner here would surely be epic!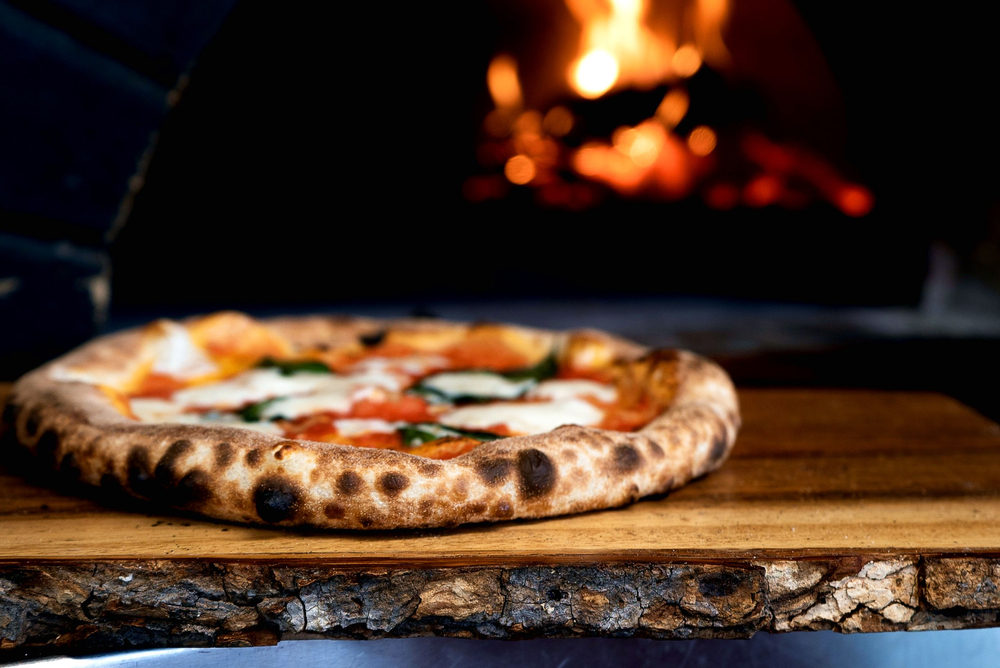 Grab A Late Night Treat At Buckeye Donuts, One Of The Most Renowned Restaurants In Columbus
Any college student on The Ohio State University's campus will tell you that Buckeye Donuts is a hallmark of the Columbus college experience.
Located just east of Ohio State's campus on North High Street, Buckeye Donuts is a 24-hour donut shop with way more than donuts. So popular it is that a line out the door can be seen at all hours of the night.
Buckeye Donuts has delicious donuts, most notably the Buckeye Donut. It is a chocolate frosted yeast donut with a heaping helping of peanut butter in the middle!! They also offer an extensive menu of breakfast sandwiches, craft coffees, and Greek food.
You might not think of grabbing a traditional Greek Gyro at a donut dive, but they don't disappoint! Their fries and falafel are delicious, too!
While Buckeye Donuts is worth the experience, it is important to note that they have very little seating inside. Please be be aware that you might be eating your donuts on the sidewalk outside!
Go Vegan At Eden Burger
This vegan eatery has the admirable goal of saving the world through sustainable practices. They only serve plant-based foods and use compostable packaging, Eden Burger is a restaurant in Columbus that is full of good.
With vegan "burgers" and "chicken" sandwiches, as well as fries and milkshakes galore, Eden Burger can satisfy all of your fast food cravings. And more in a sustainable style.
Before you turn your nose up at the idea of "fake meat", let me assuage all of your fears.
Eden Burger is DELICIOUS! If It wasn't it wouldn't have made the list of the top restaurants in Columbus!
Even hard-core meat-eaters concede that Eden Burger has some of the best burgers in town, so check it out for yourself!
If you are road tripping from Columbus to Cleveland, this is a great restaurant in Columbus to explore before you begin your trip!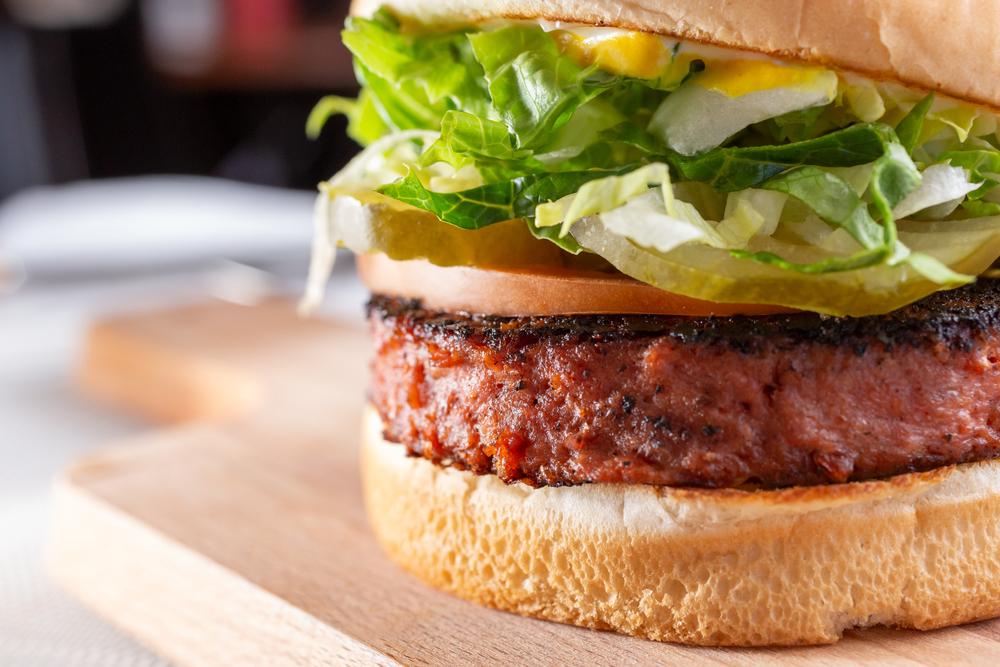 Chow Down At The 1126 Restaurant
If you are looking for the best sushi restaurant in Columbus Ohio, look no further than 1126.
A self-proclaimed "modern Japanese" restaurant, 1126 serves high-quality Japanese food, some of which is very traditional and some of which has a modern flair.
With all kinds of sushi and sashimi, as well as an extensive hibachi menu, 1126 has something for every palette.
1126 is one of the swankier restaurants in Columbus; they have everything from sweet potato fries to 24K gold-topped sushi rolls!
The 1126 Restaurant is located in the Short North, is one of the best places to go in Columbus. Make sure to hit up some of the fun shops nearby.
Brunch At Katalina's
Notorious for their light and fluffy pancake balls, Katalina's might be one of the most beloved restaurants in Columbus, Ohio.
Featuring locally sourced ingredients and a diverse menu, Katalina's has something for everyone!
While the pancake balls are a fan favorite, they are also known for their French toast and thick-cut bacon.
Katalina's is a hit restaurant in Columbus, so be prepared to wait for a table or order takeout ahead of time online.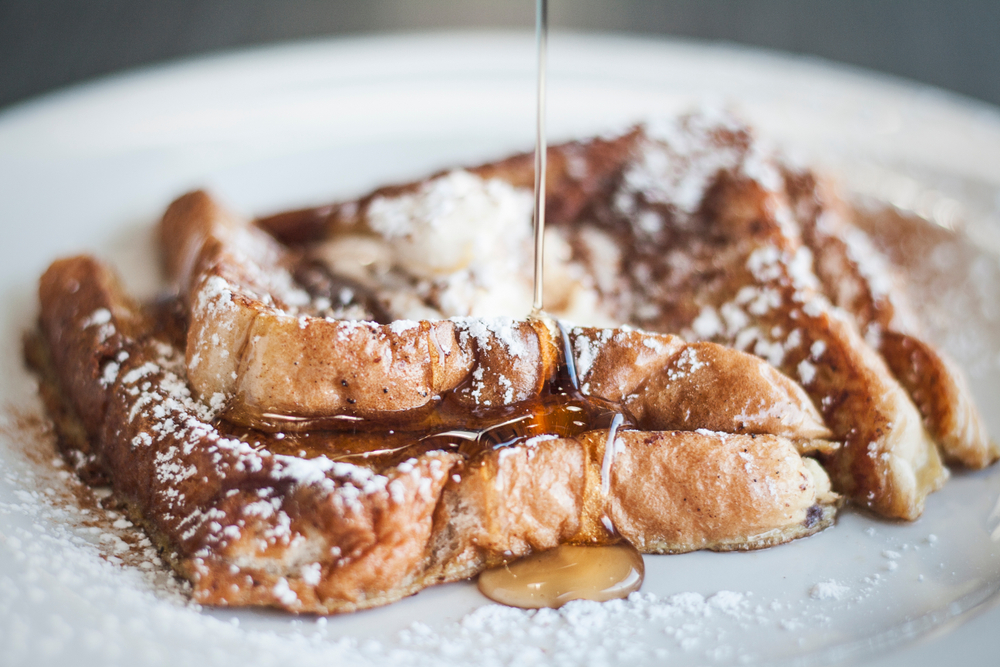 Indulge In Barroluco Argentine Comfort Food At One Of The Coolest Restaurants In Columbus OH
While you might not currently consider piping hot empanadas to be comfort food, Barroluco will probably change that.
With warm, crispy empanadas stuffed with delicious meats and cheeses and a wide variety of salsas to spice up your meal, Barroluco is sure to impress.
The cilantro salsa is delectable, and the chimichurri adds a kick to every empanada.
Barroluco Argentine Comfort Food makes this list of the best restaurants in Columbus because of its high-quality ingredients, fresh taste, and deliciously authentic recipes.
No matter where you live visiting the Columbus food scene would make a great Ohio day trip!
Enjoy Home Cooking At Tommy's Diner, An Underrated Restaurant In Columbus
Tommy's Diner is truly a hidden gem when it comes to restaurants in Columbus, Ohio.
It is a little off the beaten path but so worth the trip. The parking lot next door is consistently full of Tommy's Diner customers waiting for a seat.
The retro-themed diner is almost as adorable as it is delicious. With all kinds of comfort foods as menu staples as well as seasonal favorites like pumpkin pancakes.
Tommy's serves breakfast all day (from 6:30 am to 2:30 pm, to be exact), which includes all kinds of omelets, eggs Benedict, and French toast to name a few.
Classic cooking and a great atmosphere make Tommy's Diner a great Columbus restaurant for the whole family.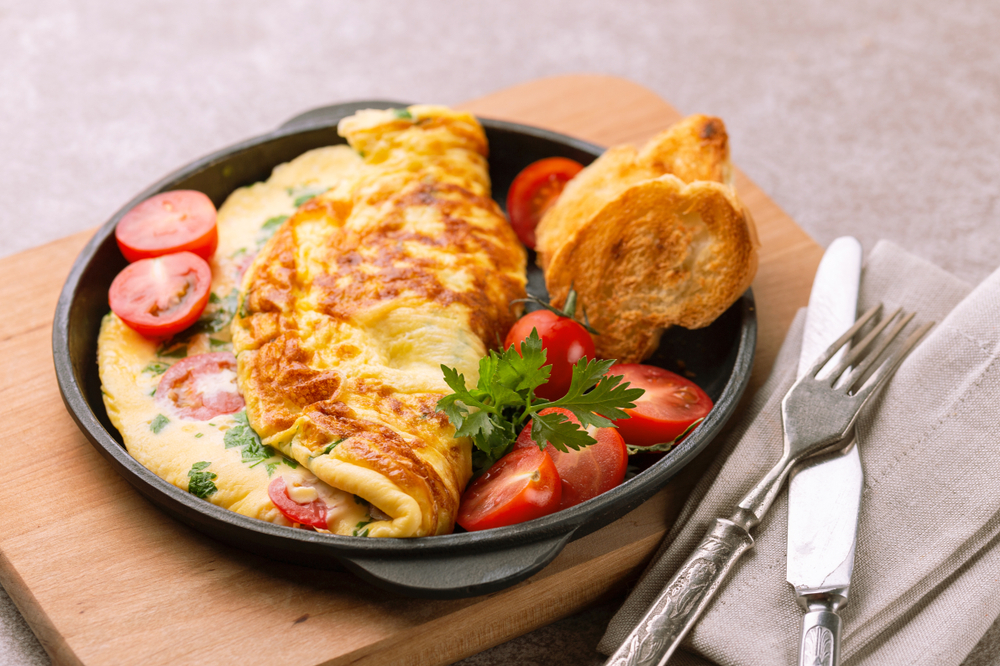 Go Gourmet At Lindey's For Gourmet Food In Columbus OH
Lindey's is esteemed throughout the greater Columbus area for its delicious gourmet food.
With Italian and Asian influences, executive chef Maxwell Avon has curated an enticing, well-rounded menu with something for everyone.
Lindey's serves brunch on the weekends, lunch on weekdays. And dinner every day, so a delicious Lindey's meal is always on the table.
Maybe even more impressive than the menu is the extensive wine selection and thoughtfully concocted cocktail menu.
Dinner and drinks at Lindey's are sure to be a memorable experience.
Grab Your Morning Joe At One Of The Best Columbus Ohio Restaurants, Stauf's Coffee
Stauf's is a staple coffee shop/patisserie/ restaurant in Columbus, Ohio. Frequented by Columbus elites and locals, Stauf's is truly an experience.
With locations all throughout Columbus, you just can't miss a Stauf's latte.
They have various seasonal flavors, knowledgeable baristas, and a great vibe.
Make sure to check out the location on Neil that is actually an old church. It has beautiful stained glass windows and pews to sit in while you sip your coffee.
Stauf's uses sustainably sourced beans and has vegan options. Meaning that you can responsibly enjoy your morning cup of joe at one of the best restaurants in Columbus.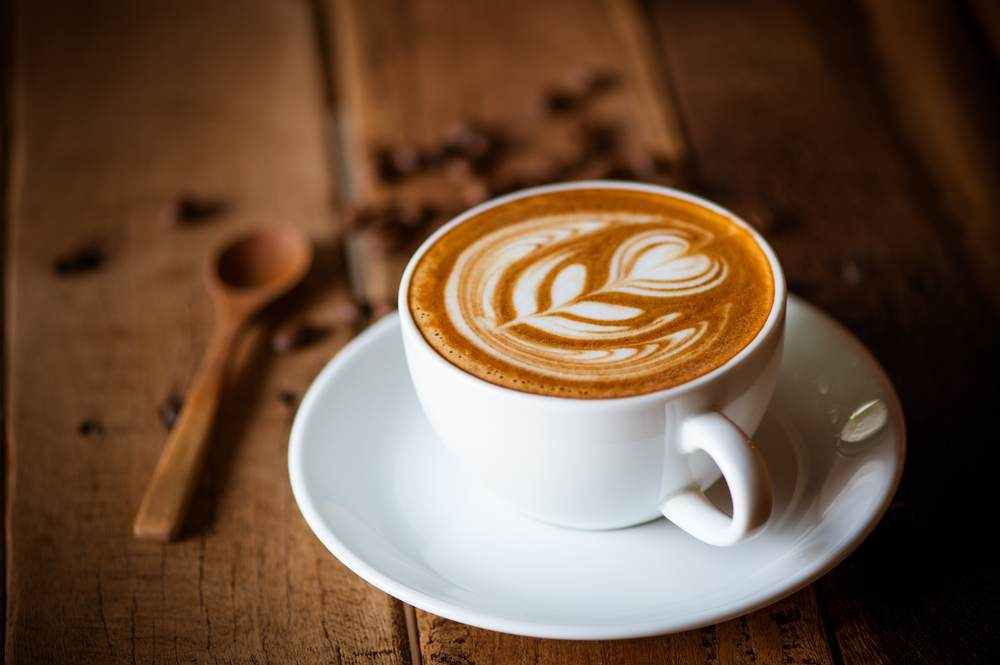 Go Greek At District North For The Best Food In Columbus
District North is a down-to-earth Greek restaurant in the heart of Columbus.
They have traditional Greek dishes like tabbouleh, gyros, and grape leaves. But they also offer bowls, salads, wings, omelets, and burgers.
Their hummus is to die for, and their gyros are fresh and authentic.
A simple yet delicious spot to grab lunch, District North is a great restaurant in Columbus for a filling and flavorful meal.
Katzinger's Delicatessen Is One Of The Best Restaurants In Ohio
Katzinger's Delicatessen is a staple of Columbus' German Village.
They have expanded and now have multiple locations throughout Columbus, but the German Village Location on 3rd street is the original.
With sandwiches stacked a mile high, various kugels, and matzo ball soup, Katzinger's has all the deli classics as well as some fresh new spins on crowd favorites.
Katzinger's has been featured on Food Network. The "Bill, Gary, and Beuford's Upper Yough Reuben" is one of the best things Ted Allen has ever eaten. According to the renowned television personality and Chopped host himself.
One Of The Best Places To Eat In Columbus Is Del Mar
Del Mar, one of the local favorite restaurants in Columbus, is a SoCal-themed establishment that serves fresh, high-quality seafood.
They have all kinds of oysters and poke served on ice, as well as unique pasta and seafood dishes.
It is hard to get a reservation at Del Mar because every foodie in Columbus wants to be there.
Del Mar's happy hour deals are the envy of the town, too, so be sure to go hungry!
Woodhouse Vegan Is One Of The Coolest Restaurants In Columbus OH
Woodhouse Vegan is an LGBTQ+ owned establishment with a crew of cool gals who love creating cool vegan concoctions.
With vegan meals that you will forget are vegan, you can get your hot dog fix in a sustainable way.
They also have a beautiful bakery section for all of your vegan treat needs!
They have some daily specials, so check out their loaded fries on Wednesdays. And their fried Mac and cheese bites on Thursdays.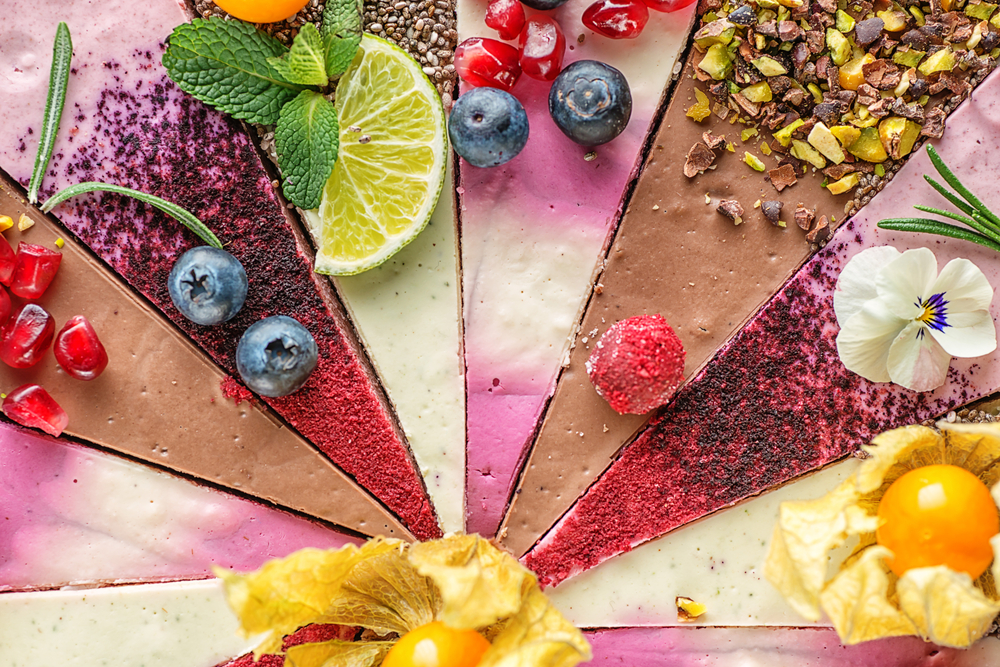 Hang Over Easy, THE Brunch Restaurant In Columbus
If you are in the mood for brunch in Columbus, Hang Over Easy is the place to go.
A fan favorite of college students and downtown Columbus residents alike. Hang Over Easy is an egg-centric eatery that is always hopping for brunch.
Their exquisite brunch menu keeps customers coming back time and time again.
This is a smaller Columbus restaurant, so get there early to make sure you get a table! Because You will want to sit down and enjoy everything the restaurant has to offer.
Knotty Pine Brewery
Looking for a casual and relaxed atmosphere, yet craving delicious food and drink? Well, look no further than the Knotty Pine Brewery.
Here you will find the finest American fare with the best-handcrafted cocktails and house-brewed beer!
This Columbus Ohio brewpub is proud that all of the food it serves is made from scratch without using preservatives or chemicals. They produce all of their own beer, and there is a garden in the back where they grow herbs and other fresh ingredients to use in their food and drink options.
They take care offering options that fit just about any and every food request: vegan, vegetarian, gluten-free, etc..
They care for the environment as well, buying local as much as possible, and using natural gas in the kitchen appliances. It is the cleanest option.
For all these epic reasons, this environmentally friendly and energy-efficient gastropub is one of the best restaurants in Columbus Ohio.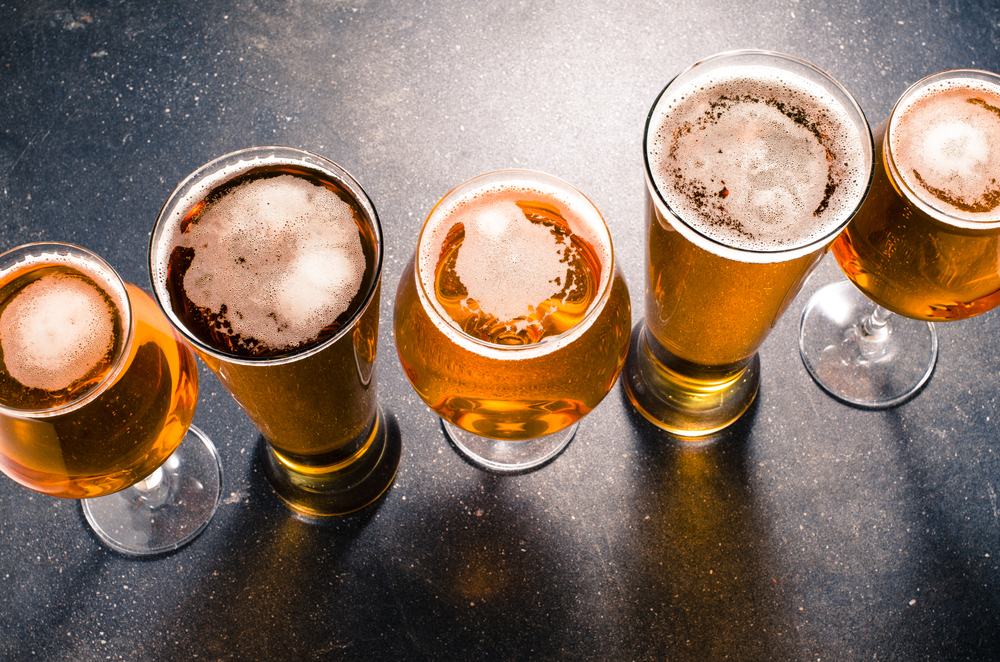 —
Here I have served up 15 of the best restaurants in Columbus, Ohio offering the best food in Columbus. Is your mouth watering yet?
I hope you have the opportunity to try a few of them out! Any other suggestions? Please leave in the comments below.