There are so many great restaurants in Des Moines, Iowa, to satisfy your cravings!
You might be surprised to learn that Des Moines has a really cool food scene. The tasty restaurants cover an array of cuisine types from around the world.
Whether you are wanting a simple cheeseburger or a classic Vietnamese dish, there are restaurants in Des Moines waiting for you to walk in the door.
There are so many fun things to do in Des Moines. After exploring the city, it is great to know there is a fantastic meal waiting for you.
We hope you have an appetite because you will be drooling after reading about these delicious Des Moines restaurants!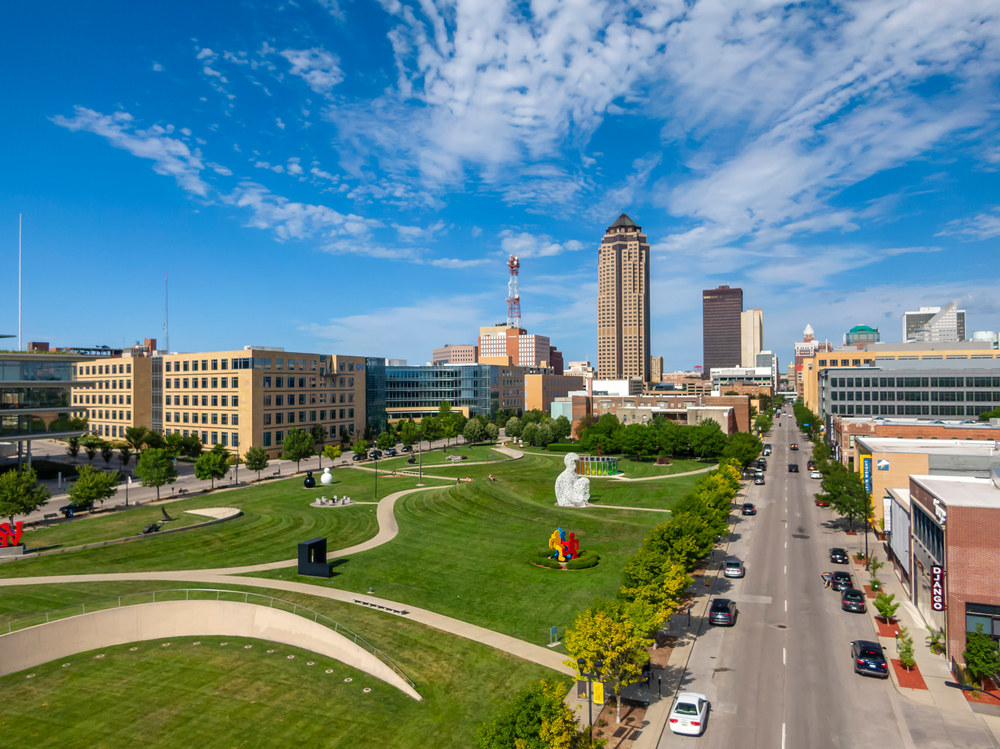 15 Best Restaurants in Des Moines, IA You Must Try
Harbinger
Come to Harbinger for a meal prepared by award-winning chef Joe Tripp. The dishes here are vegetable-focused and inspired by Southeast Asian cuisine.
Start your meal with a twist on an Asian classic like squash blossom Rangoon, shishito pepper tempura, or summer sweetcorn dumplings.
For your main course, choose one of the dishes dedicated to heirloom tomatoes, heirloom beets, potatoes, or spring carrots. These are not ordinary American veggie dishes. They are mixed with Asian spices and flavors.
If you want a more meat-based meal, you can order the sablefish rubbed with miso or pork cheeks braised in palm sugar. No matter what you order, you will be satisfied.
If you still have room for dessert, enjoy sweet potato doughnuts or another of their unique goodies.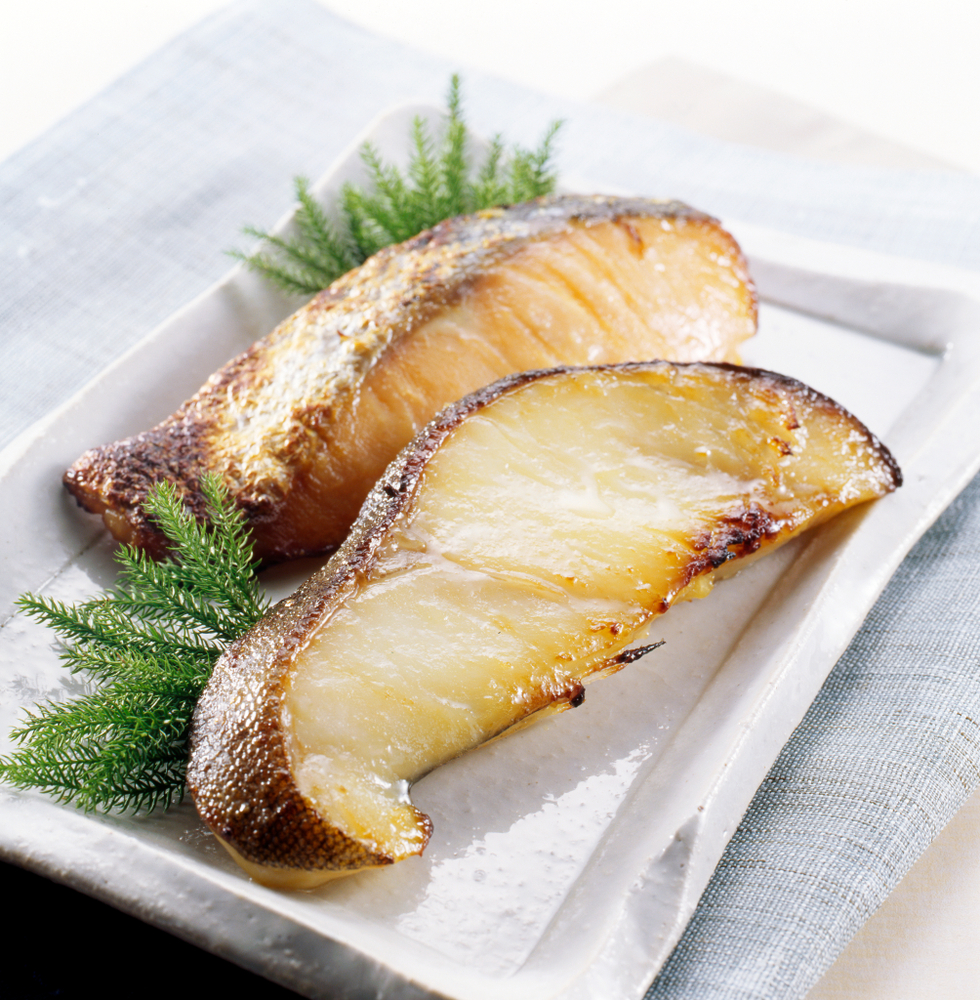 Table 128
After opening in 2013, Table 128 has become a staple for locals and tourists alike. The upscaled American food is full of flavor and fresh ingredients.
If you want something light, try an option from the soup and salad menu. Gluten-free salads are a healthy choice. The crab and corn chowder will warm you up on a chilly day.
For something more substantial, pick a protein from steak to trout to pork. You can try Lynn's burger, which has a pickled pear, brie, an onion, and Dijon aioli on a brioche bun. All that, plus a side of house-cut fries.
A veggie burger is also an option. The garbanzo bean and sweet corn bowl make a tasty meal, too. You can eat it vegetarian or choose to add a protein.
With so much to offer it is easy to see why Table 128 is one of the best Des Moines IA restaurants.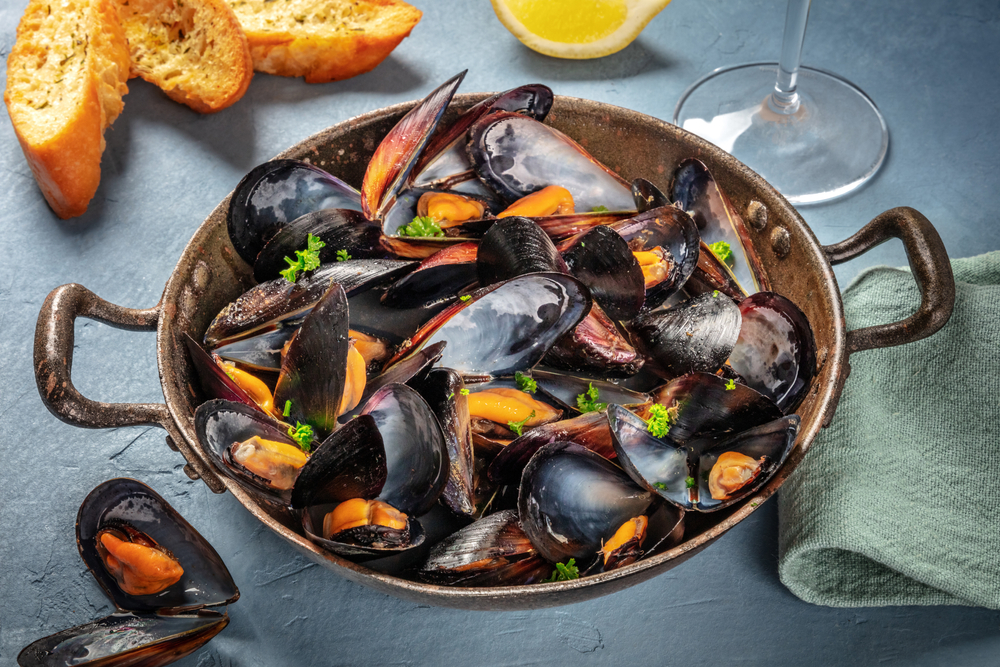 Eatery A
Eatery A is one of the best restaurants in Des Moines if you are looking for a taste of the Mediterranean.
Iowa is certainly far from the coast, especially the Mediterranean Sea, but you will feel as if you are sitting seaside in Sicily when you take a bite of pizza straight from a wood-burning oven.
There are a ton of delicious pizzas to pick from or you can take a look at the rest of their menu. There are fresh salads, tasty pasta dishes, meaty skewers, or a number of other delicacies.
Eatery A is a beautiful Des Moines Iowa restaurant with accents made from Iowa reclaimed wood. Take a seat at the bar for a drink or settle the family into a comfy booth.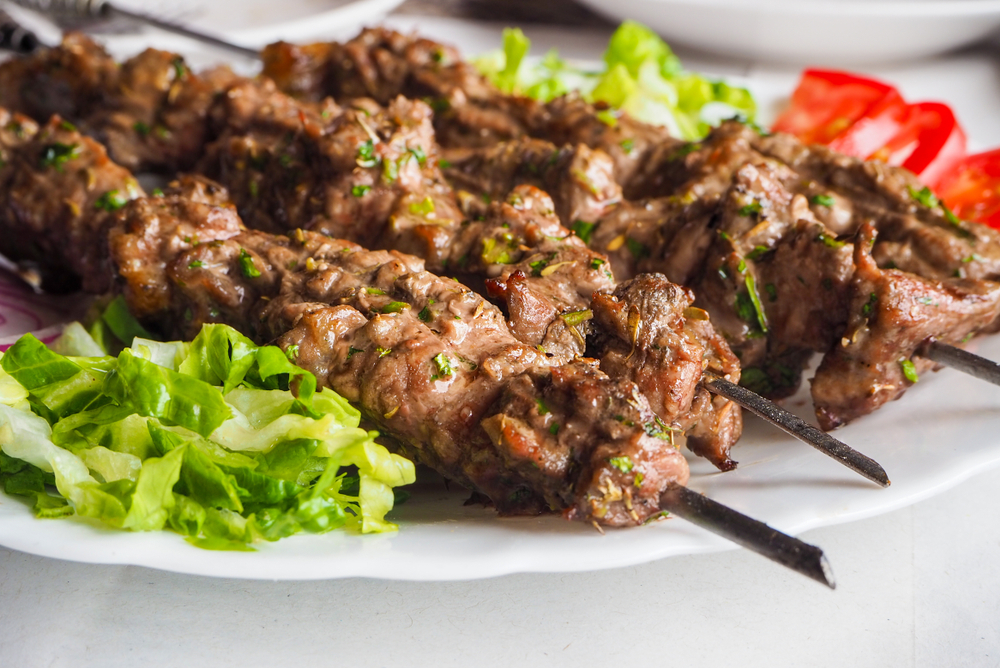 Dirt Burger
If you are searching for the best vegan restaurants in Des Moines, you need to check out Dirt Burger.
The burger patties here are 100% plant-based as well as gluten- and soy-free. Each burger creation is loaded up with great toppings and sports a cool name like Cobra Kai, Volcano, or Magic Mushroom.
The restaurant also has salads and yummy sides to try. For dessert, have an oat milk-based ice cream. Dirt Burger strives to make vegan food affordable. Making healthy food available for everyone is one of their goals.
This Des Moines IA restaurant is centrally located near many of the city's attractions. It is just a couple of blocks from the State Capitol building.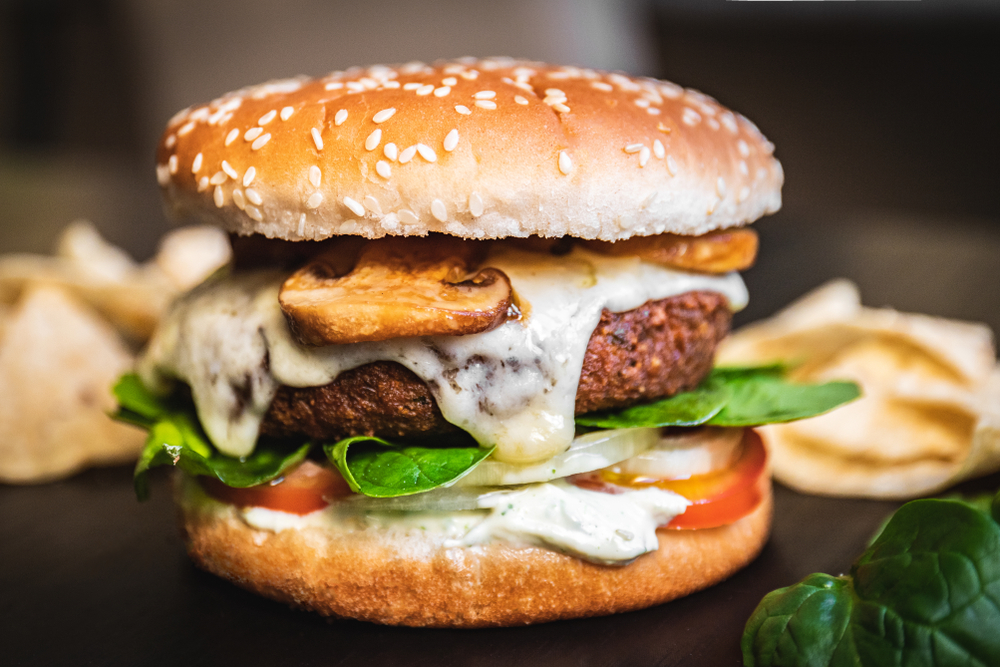 Ritual Cafe
The Ritual Cafe is one of the best restaurants in downtown Des Moines with vegetarian and vegan options. This cafe is a great place to pick up a coffee and enjoy a yummy breakfast or lunch.
The breakfast menu includes burritos, oatmeal, breakfast bowls, and more. For lunch, the options are mostly grilled sandwiches along with burritos and salads. You will be eating healthy here!
This restaurant is found downtown at Gateway Park. Inside, you will find work by local artists on the walls and there is also a monthly open mic for poets to perform.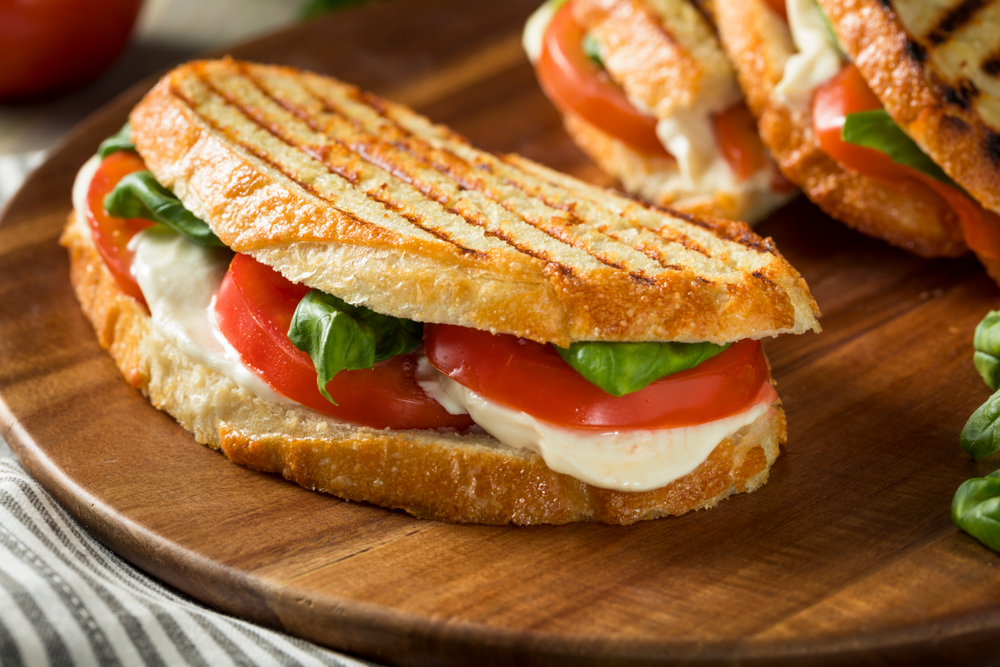 St. Kilda
St. Kilda Cafe & Bakery serves Australian food. You will be able to have a healthy meal for breakfast or lunch along with an artisanal coffee drink. They also have a full bar.
The all-day breakfast menu includes delicious food like brioche French toast, upscale avocado toast, and many egg dishes. For lunch, salads and sandwiches are up for grabs. There are also fish tacos.
On a hot day, cool down with a fresh smoothie or an ice-cold, local beer. No matter what you eat and drink, though, you will enjoy the ambiance of this chic, modern Des Moines Iowa restaurant.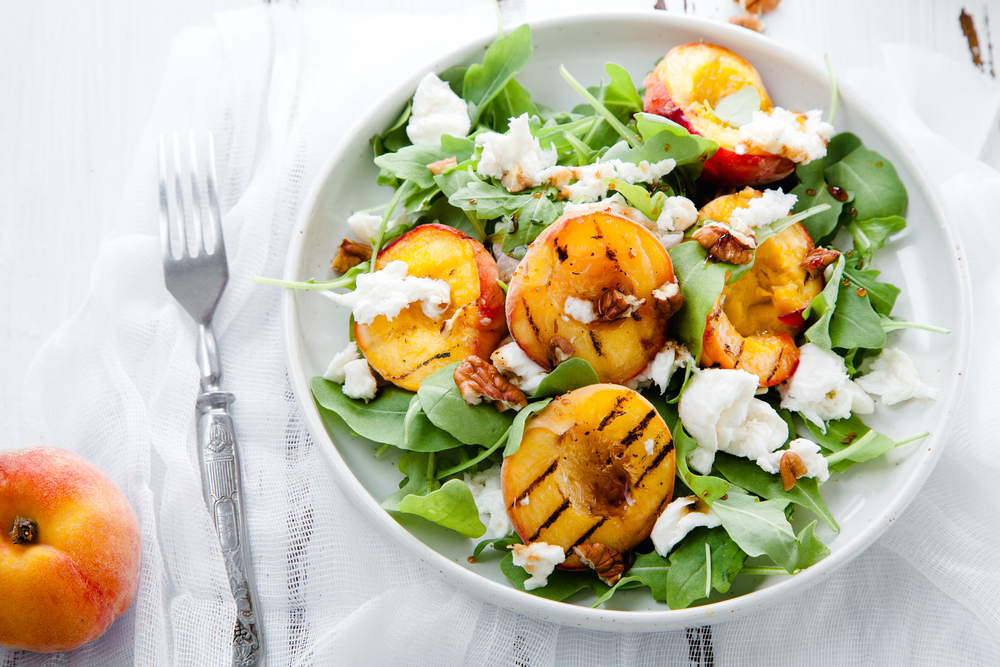 Mi Patria
Come to Mi Patria if you are craving the spice of South American food. This Ecuadorian restaurant opened in 2011 when head chef Cesar Miranda had a vision of creating a restaurant dedicated to the food of his home country.
Enjoy the flavors of Ecuador in this one-of-a-kind Des Moines restaurant. Start your meal with an appetizer such as empanadas or llapingachos.
For the main course, there are so many great, authentic choices. With a seafood specialty, your mouth will be watering over tilapia, ceviche, and dishes with shrimp, octopus, crab, and more.
If you don't like seafood, don't worry! There are also steak, pork, and chicken options. Vegetarians will want the Bandeja Vegetariana.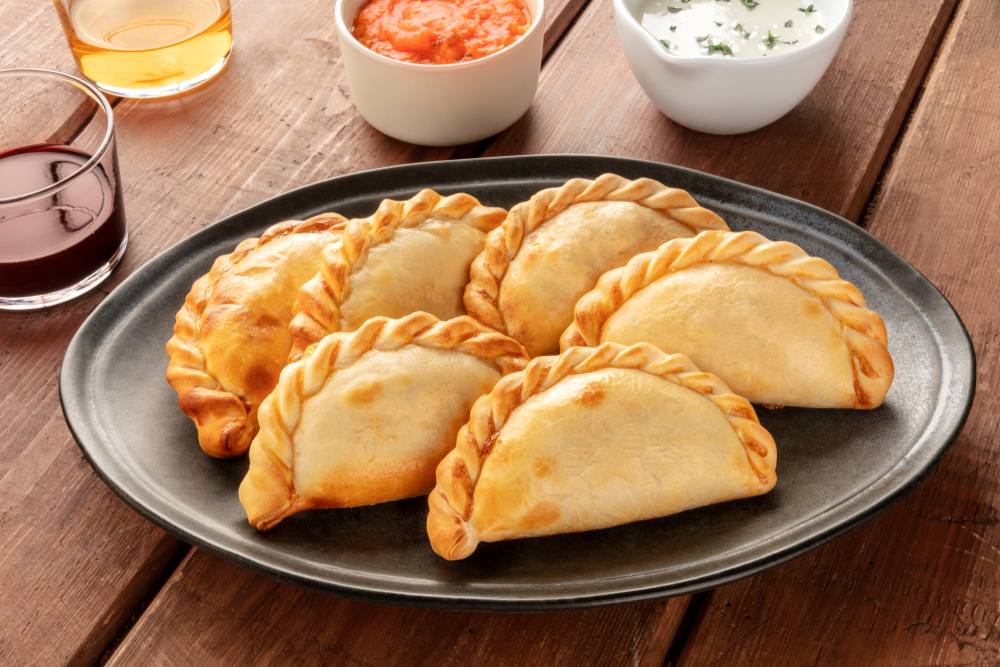 Alba
This next place to eat in Des Moines is an upscale American restaurant and bar named Alba. Found in downtown Des Moines in the East Village district, this beautiful and award-winning eatery is an amazing place to grab a meal.
With fresh, seasonal ingredients, these dishes will cure any stomach rumble. The cheeseburger and fries here will ruin others for you.
You can also enjoy a salad, NY strip stroganoff, gnocchi, and more. If you are a dessert lover, you will definitely want to order molten chocolate lava cake, Nutella crème brûleé, or one of the other treats.
You can see why this is one of the best downtown Des Moines Iowa restaurants!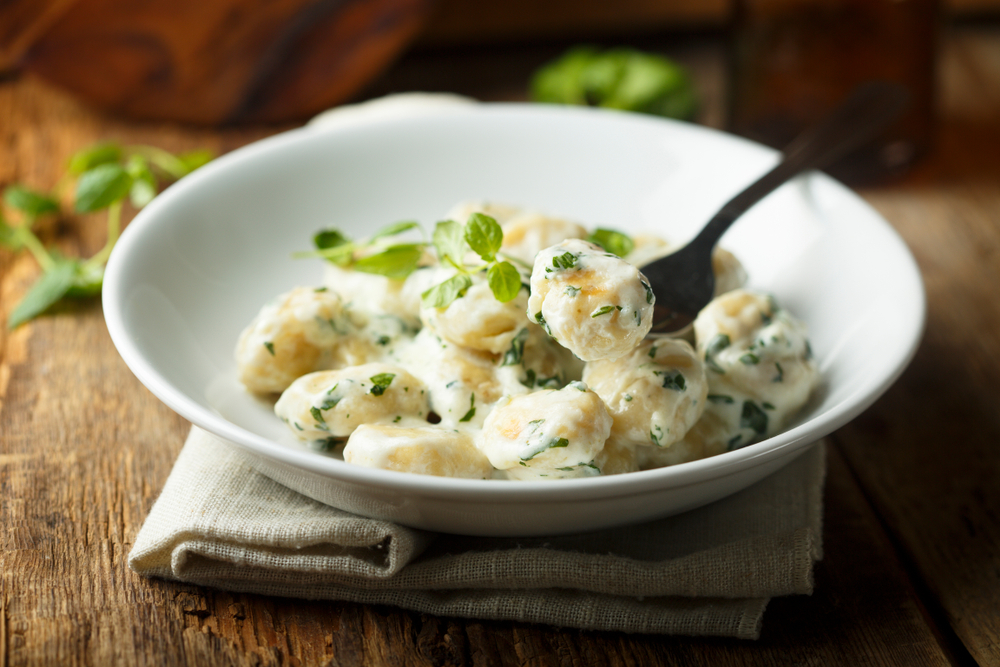 Aposto
Aposto is an Italian restaurant housed in an 1880 Victorian mansion. You can't really wish for a more picturesque restaurant than that.
The meals are pretty as a picture, too, with the bright colors of fresh veggies and the intricate texture of the pasta and sauces. No matter what you order, you will want to document it on Instagram.
Indulge in a number of classic Italian dishes, including many kinds of pasta and pizza. Make sure you make a reservation so you get a table.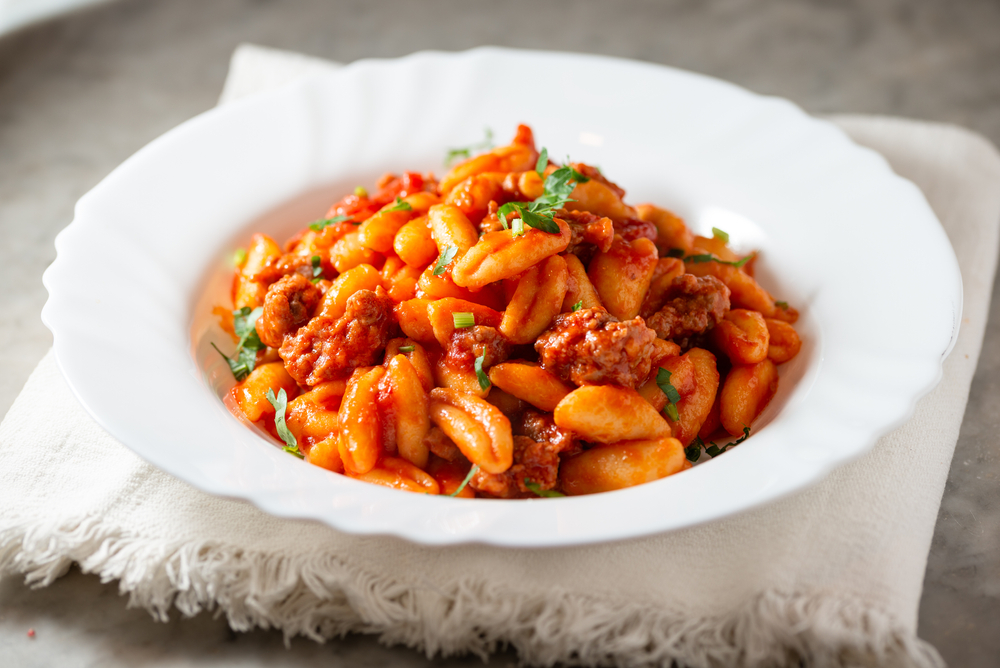 Django
You can't go to Paris but want some French cuisine? Head to Django where it is "All French, No Attitude."
This Des Moines restaurant has an extensive menu with everything your heart and stomach could desire. Pretend you are in a Parisian cafe as you bite into a Croque Monsieur.
Other French classics include coq au vin, savory crepes, steak frites, beef bourguignon, and bouillabaisse. If you want something more American, have a cheeseburger.
For a European vibe, this is one of the best restaurants in Des Moines!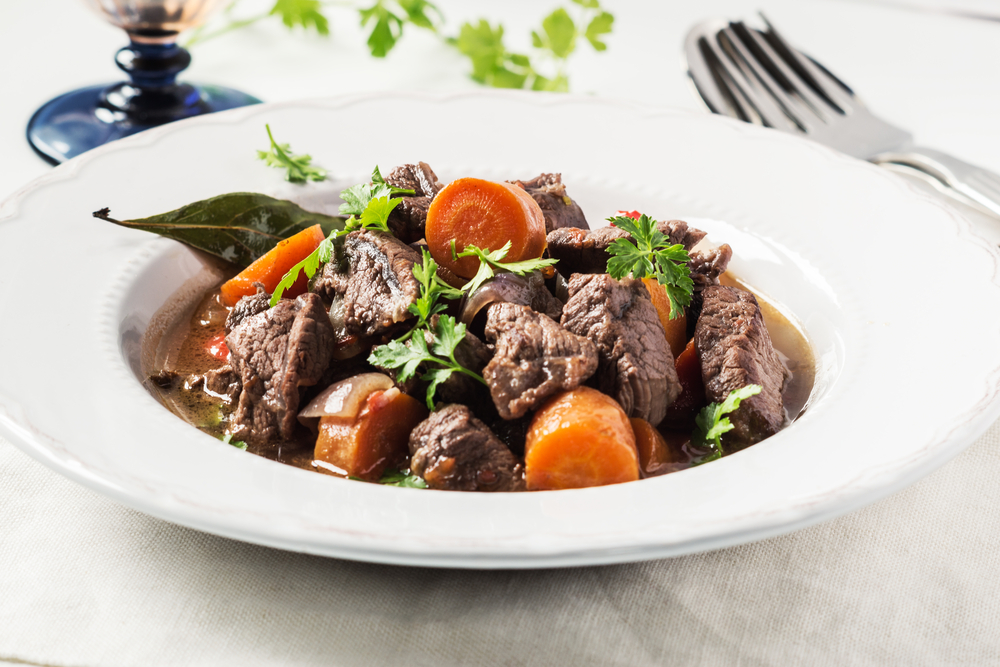 Bubba
Iowa might be relatively north in the U.S., but there is plenty of Southern comfort food at Bubba. If you love restaurants that feel like home and are full of hospitality, this one is for you.
Start with some fried green tomatoes or crab cakes before moving onto the main course. Enjoy Southern staples such as chicken fried steak, mac and cheese, catfish, or shrimp and grits.
If you manage to save room, bananas foster or bread pudding might be calling your name. This restaurant also serves cocktails and craft beers.
And is easily one of the most popular restaurants in Des Moines!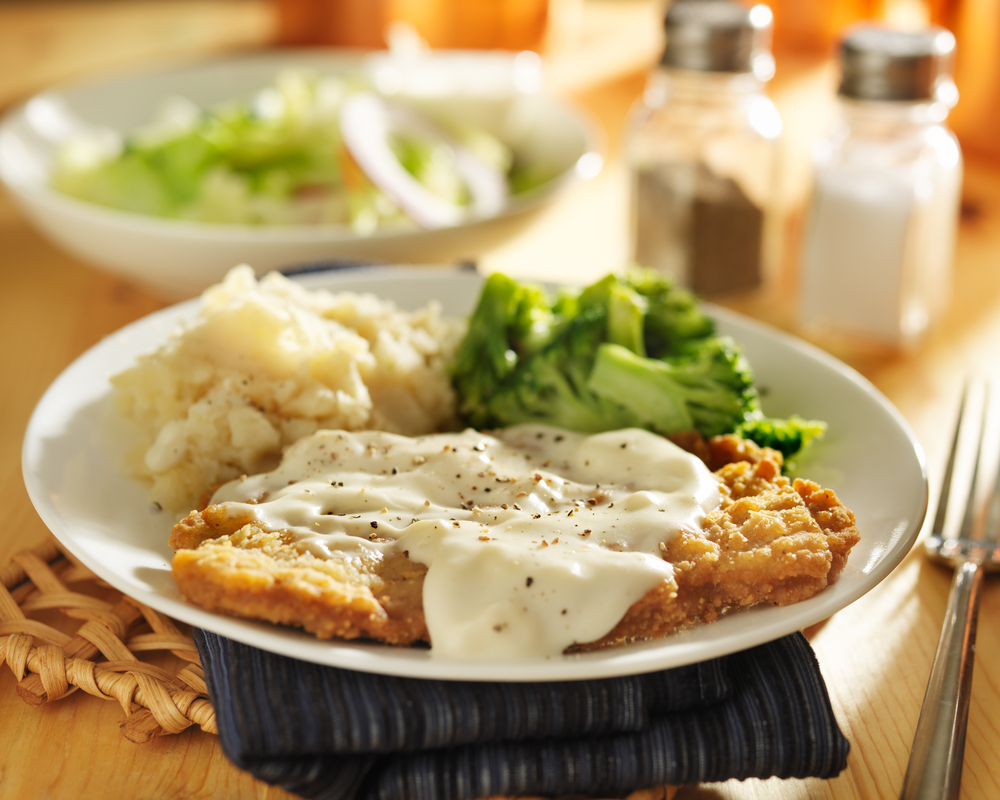 Flying Mango
This establishment might have the most unique name of all the restaurants in Des Moines. This fun restaurant has food inspired by the Caribbean, Creole, Cajun, and Southern flavors.
Flying Mango has even been featured on Guy Fieri's "Diners, Drive-ins, and Dives" on the Food Network! You will definitely want to find time to eat out here during your Des Moines vacation.
The menu includes BBQ pulled pork sandwiches, seared tuna salad, Cajun catfish, and so many more spicy and tasty choices.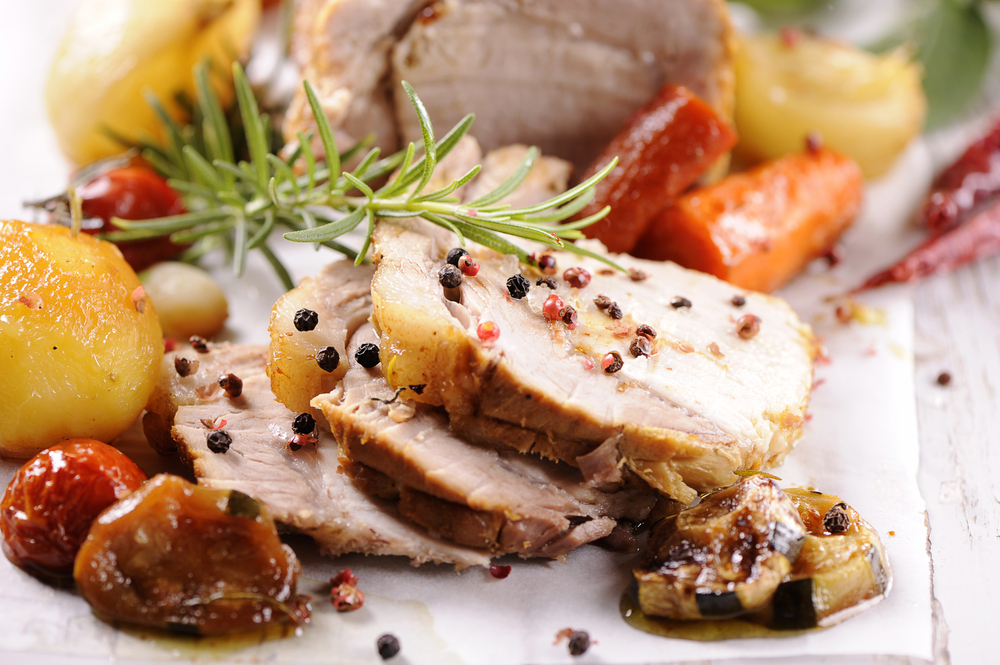 Open Sesame Is One Of The Best Restaurants In Des Moines Serving Middle Eastern Food
Open Sesame is all about Middle Eastern food. You might be surprised to find this type of cuisine in the middle of Iowa, but luckily for you, it is here to diversify your palette.
This downtown Des Moines restaurant is absolutely gorgeous and Instagram-worthy. Inside, you will find brightly colored lanterns and cool decor.
The food is great too. Baba ghannouj, beef shawarma, and falafel fill the room with an amazing aroma. Baklava will satisfy your sweet tooth.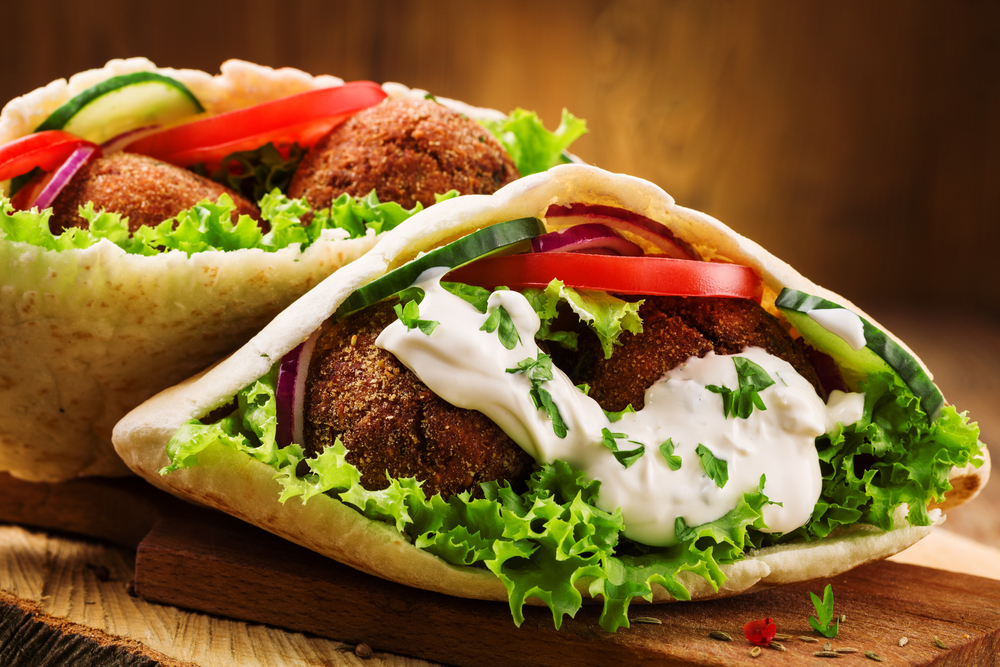 One Of The Super Cool Des Moines IA Restaurants Is Cheese Bar
If you are a cheese lover, this next Des Moines restaurant will quickly become a favorite. The Cheese Bar is a great place to hang out with friends and enjoy a yummy meal.
This restaurant in Des Moines is unsurprisingly dedicated to a certain dairy staple. Dive into a pot of fondue, melted raclette, or a charcuterie board. Kids will love the grilled cheese sandwiches or the mac and cheese.
Come on a Bubbles & Bites night to enjoy $5 glasses of wine with tasty bites. If you want to host your own cheese party, pick up some goodies at the sister store, The Cheese Shop of Des Moines.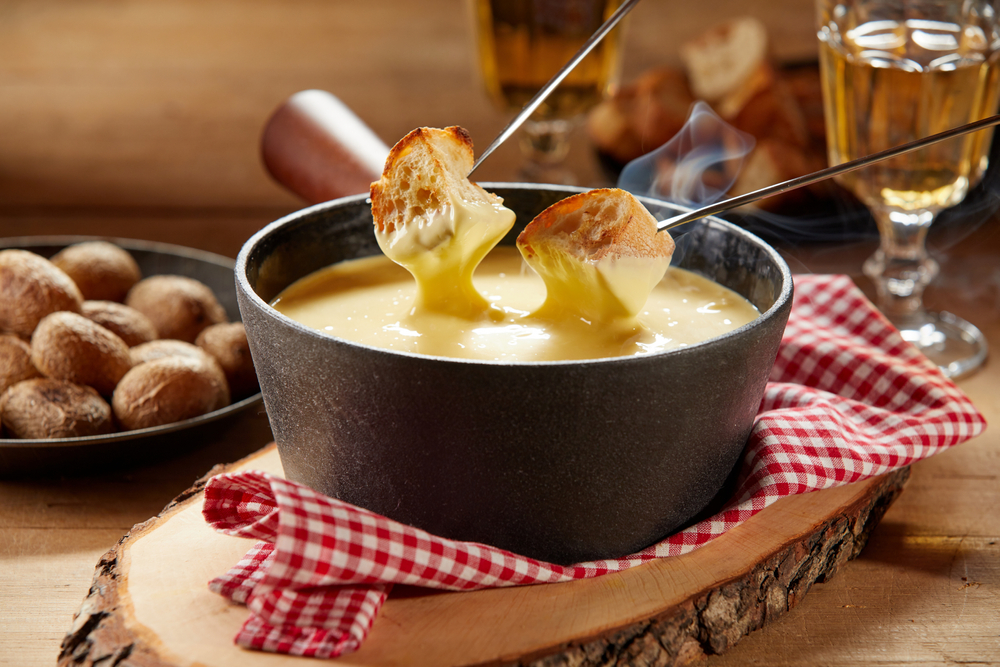 A Dong Is One Of The Best Vietnamese Restaurants in Des Moines Iowa
A Dong is a family-owned Vietnamese restaurant in Des Moines that opened in 1989. Eating here will support a local, small business and leave you happy.
The name means "East Asian" in Vietnamese and that is exactly the type of food you will get here. The menu is extensive with 140 items, so you can try something new every time you come.
Order some pho, spring rolls, bún, bubble tea, and so much more. There is also a full vegetarian menu. You really can't go wrong ordering a meal here.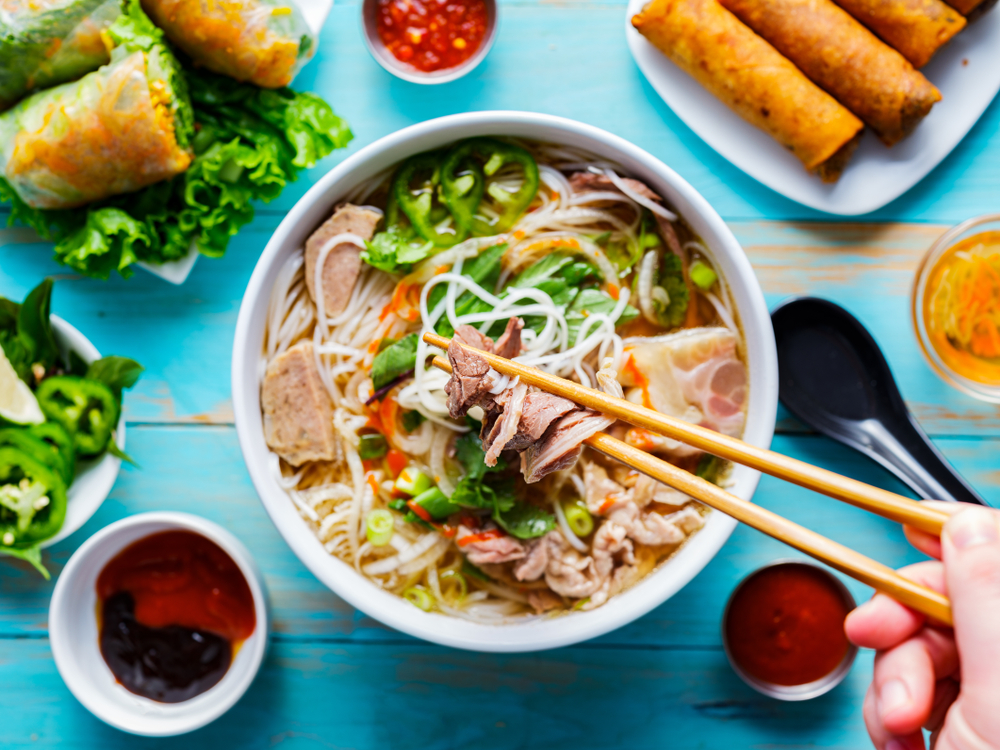 There are such a variety of restaurants in Des Moines. Whether you are craving a classic cheeseburger or want a taste of the Middle East or South America, there is something for you.
The restaurants here are just as unique as the city they are found in. Your Des Moines vacation will be heightened by delicious food.
If you will be spending some time in Iowa, there are lots of cabins in the Midwest to choose from.
And Iowa is really a very festive place to celebrate Christmas!