Are you looking for weekend getaways in Ohio? You have definitely come to the right place.
There are so many incredible things to do in Ohio.
Ohio is located in the midwest and stretches from the Ohio River and the Appalachian Mountains in the south/southeast to the shores of Lake Erie in the North.
Pennsylvania and West Virginia make up its eastern border. Indiana makes up its western border.
I am a Midwestern girl through and through. I was born and raised in Youngstown, Ohio.
I love my home state and I am going to share a wide variety of weekend getaways in Ohio with you. Some will be well known, and others will be off the beaten path.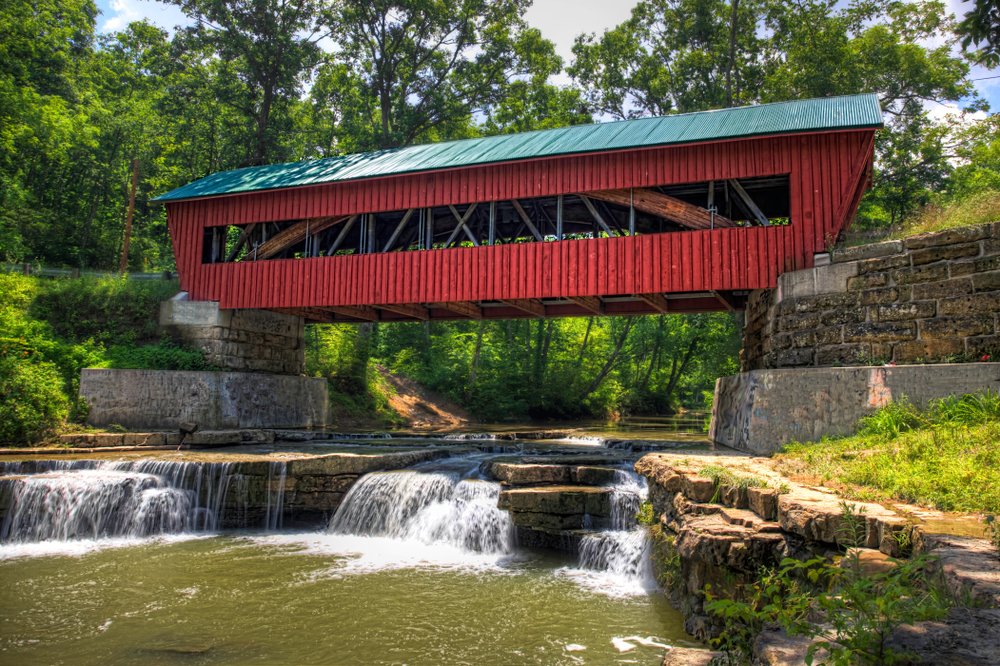 15 Weekend Getaways In Ohio
Spend Your Weekend Getaway In Ohio In Cleveland For The Big City Vibe
Located right on the shores of Lake Erie, is Cleveland, Ohio. This cosmopolitan city has about 350,000 inhabitants, and an eclectic array of amenities to offer you.
If you are flying into Ohio, read how to avoid getting sick on your plane.
Most notable is the internationally known Rock and Roll Hall of Fame And Museum. Come and be amazed at the memories and memorabilia from all of your favorite rock and roll artists.
The Great Lakes Science Center is a great way to enrich an afternoon, located right on the water in downtown Cleveland. Take a tour of the Steamship William G Mather located adjacently for a fun history lesson.
For those art aficionados, visit the Cleveland Museum of Art. It is located on Cleveland's east side and holds extensive collections of Asian and European art.
It is free to the public and is one of the most popular art museums in the world for its extensive collections.
How about some swimming? You can access Lake Erie's shores at Edgewater Park.
Look here: Cleveland: Private City Tour
West Side Market is a very popular historical food market that sells fresh fruits and vegetables, all sorts of freshly baked goods. This market is a great place to have breakfast and lunch.
The Flats is one of my personal favorite places to visit when having weekend getaways in Cleveland. It is edgy and hip.
Located on the shores of the Cuyahoga River there are bars, clubs, and restaurants galore. It is a trendy place to be, with a lively nightlife.
Look here: Cleveland: Brewery Tour with Tastings
Look here: Cleveland History Center Museum
Attending a game at one of Cleveland's professional sports teams, the Browns, the Cavaliers or the Indians makes Cleveland one of the best weekend getaways in Ohio!
And plan to explore some of the best restaurants in Cleveland!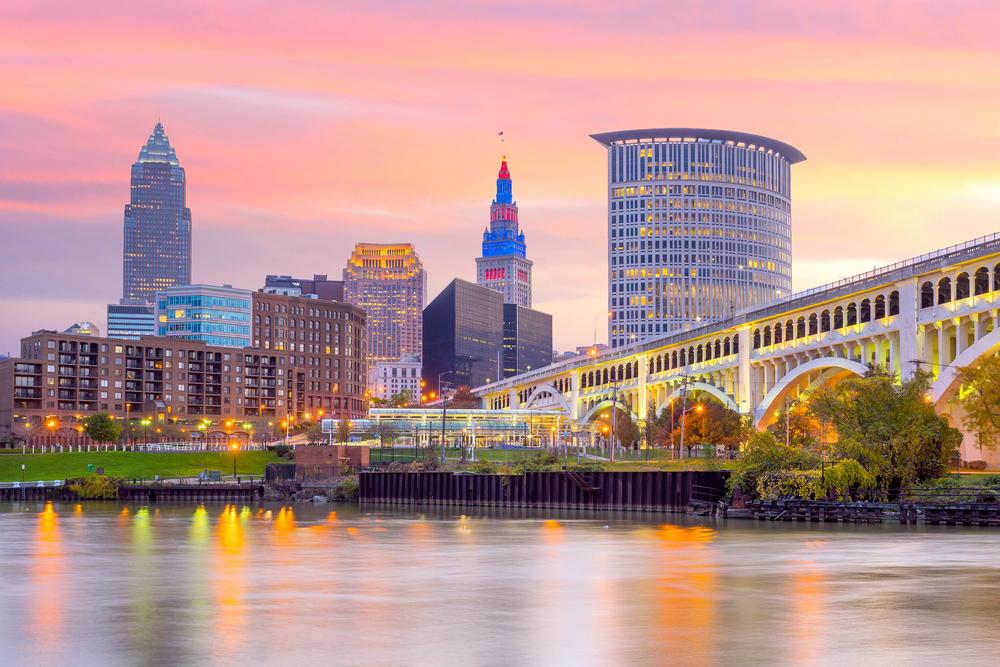 Cuyahoga Valley National Park
Located along the Cuyahoga River in Brecksville, between Cleveland and Akron, is the historical Cuyahoga Valley National Park.
There is lots to experience in this national park. There are 125 miles of hiking and biking trails, most notable is the Ohio and Eire Canal Towpath.
Riding the Cuyahoga Valley Scenic Railroad through the park is an enjoyable and scenic way to learn the history of the area. A round-trip ride takes about three hours.
And then there are the spectacular waterfalls the park is known for. There are over 100 waterfalls in this national park, however, these are most popular with tourists: Brandwine Falls, Blue Hen Falls, and Bridal Veil Falls.
No matter the season you are planning your visit, Cuyahoga Falls National Park is one of the coolest national parks in the Midwest, and will make one of the most scenic weekend getaways in Ohio.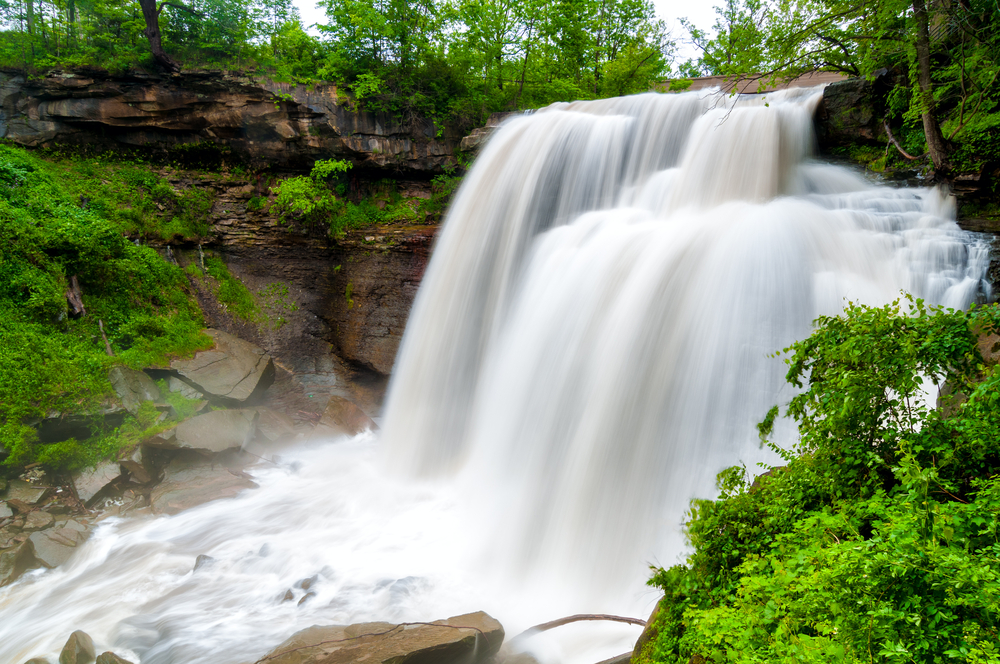 Charming Put-In-Bay
Located on South Bass Island on the shores of Lake Erie is Put-in_bay, Ohio.
Commonly referred to as the "Key West of the North, this charming hamlet has something for everyone. Amusement park, mini-golf, museums, wineries, and even a butterfly garden!
You can rent watercrafts, charter a boat, or visit historic sites. This town comes alive especially during the summer season when tourists descend to it to take advantage of its numerous amenities.
There are panoramic Lake Erie water views to be had and a very hip entertainment scene with bars and restaurants galore. Rent a golf cart or walk around to visit the numerous shops.
Take a stroll to visit Perry's Victory and International Peace Memorial where you will learn about the turning point during the War of 1812, and Perry's immortal words, "Don't give up the ship!"
Visiting South Bass Island and Put-in-Bay is one of the relaxing getaways in Ohio! Read about the 12 best Airbnbs in Ohio here for inspiration on accommodation options!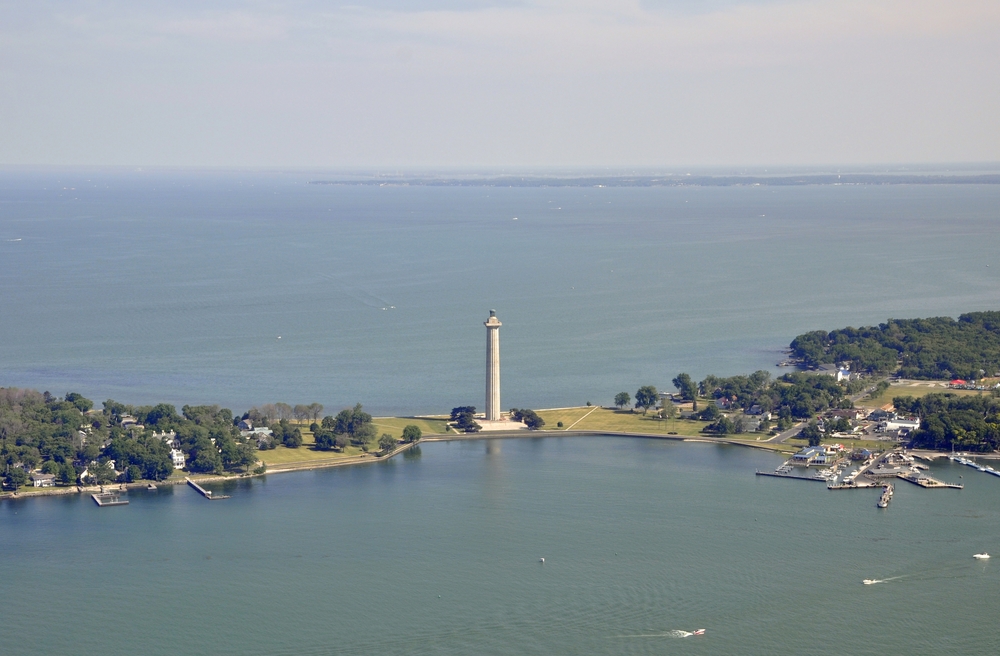 Geneva-On-The-Lake
This tiny village of only 1200 locals has been drawing tourists since the early 1900s. And why not? Located on the shores of Lake Erie this idyllic hamlet has everything you want to have relaxing weekend getaways in Ohio.
Hiking and swimming in Geneva State Park is a great option as is walking or driving down "the Strip," where you will feel like you have stepped back into the 1950s. The retro vibe is felt in the bars, restaurants, and arcades all along the way.
The Strip has a lively nightlife with something to please everyone young and old. Eddie's Grill is a landmark of Geneva-On-The-Lake.
Here are more incredible things to do in Ohio to read about.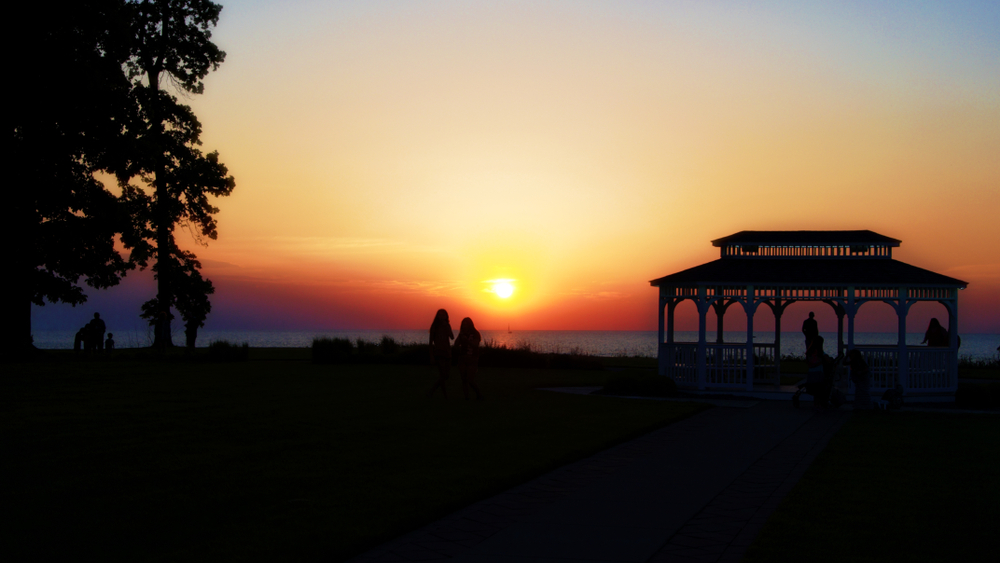 Cedar Point For The Thrills
One of the most fun weekend getaways in Ohio must surely be visiting Cedar Point. Who is not aware that Cedar Point is the "roller coaster capital of the world." There is just so much to do and see!
You do not have to be a roller coaster aficionado (like me!) to enjoy one of America's premier attractions. There are plenty of rides and attractions to keep you happy.
However, it is the vast variety of roller coasters that lure a lot of visitors to the theme park. From pint-sized coasters for the kids to the adrenalin-pumping Steel Vengeance, there is a coaster for everyone!
When it is time to switch gears, head on over to Cedar Point Shores, the accompanying 18-acre water attraction.
Here you will find rides and activities to please all ages. From kids, playing with Lemmy, the mythical Lake Erie monster, to heart-pounding water thrill rides, Cedar Point Shores has lots to offer.
Lastly, the beach at Cedar Point is calling your name.
A mile-long right on the shores of Lake Erie, Cedar Point's beach has its own list of opportunities: rent a wave runner, go parasailing, or simply relax and enjoy the sandy beach breezes.
A weekend experiencing the thrills, chills, and amenities that Cedar Point offers would make an amazing Midwest weekend getaway!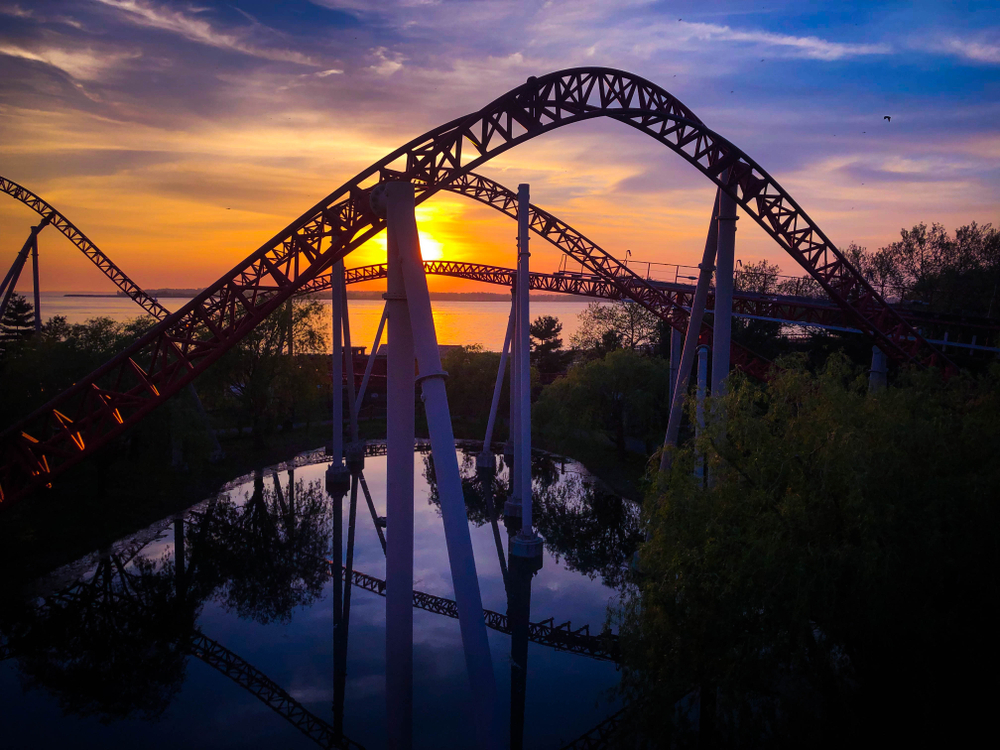 Kelleys Island
Located 12 miles west of Sandusky, on the western shores of Lake Erie is the tiny Kelleys Island.
Named after the family from Cleveland that purchased it, Kelleys Island has been called "an island for all seasons."
It is one of the most popular Islands in Ohio to escape to.
Only four miles by two miles in size, you get to Kelleys Island by ferry. No cars are permitted by visitors on the island. 150 residents live here all year long, and that number swells to 1500 in the summer.
Because of the close proximity, there is ferry service to the nearby Cedar Point and Put-in-Bay.
Kelleys Island State Park has camping available with lots of amenities. There are 9 restaurants on the island. And many hiking trails. Visiting here would be the perfect Ohio day trip!
It is the glacial grooves that the tourists flock to see. Made by the movement of the glacier that formed the Great Lakes, this natural phenomenon was saved for all generations to see and learn.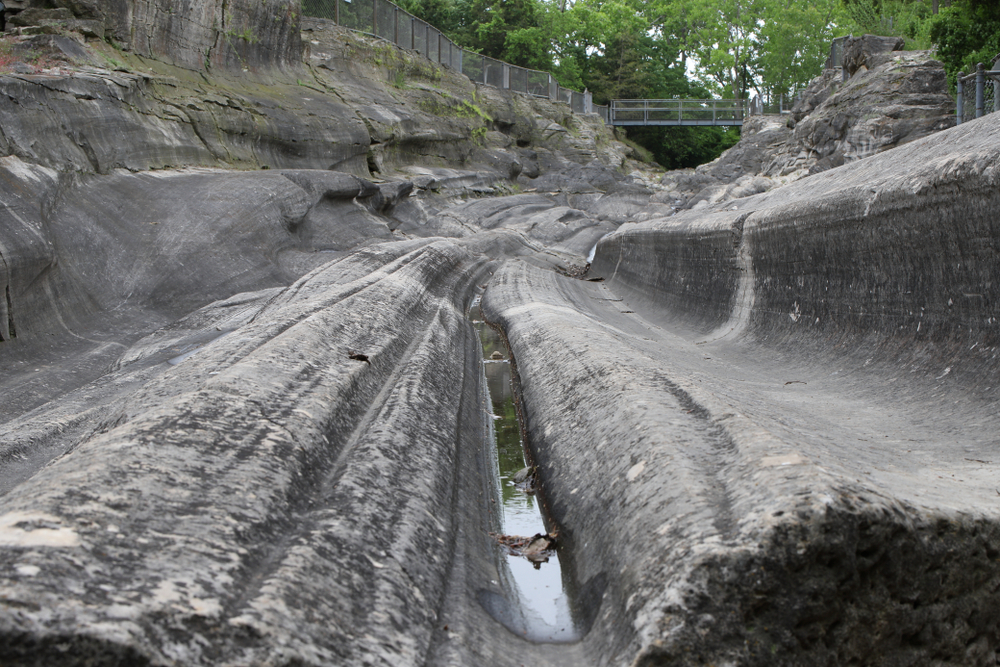 Marblehead For That Vacation Vibe
Marblehead is all about easy living. And enjoying the Lake. Erie that is. Located in an area affectionately referred to as the Shore Next Door, this is a year-round vacation destination.
This is one of the top weekend getaways in Ohio because of its relaxed vibe.
The iconic Marblehead Lighthouse is still in operation guiding those on the water home to safety.
You can catch the ferry for a quick trip to Kelley's Island, or visit Johnson's Island Confederate Cemetery.
I have family that still vacation at Marblehead every summer. Charming restaurants, a cool shopping vibe, and quaint streets. All with that iconic Lake Erie feel. What's not to love?
Visiting Marblehead and all it has to offer would make a great Midwest road trip.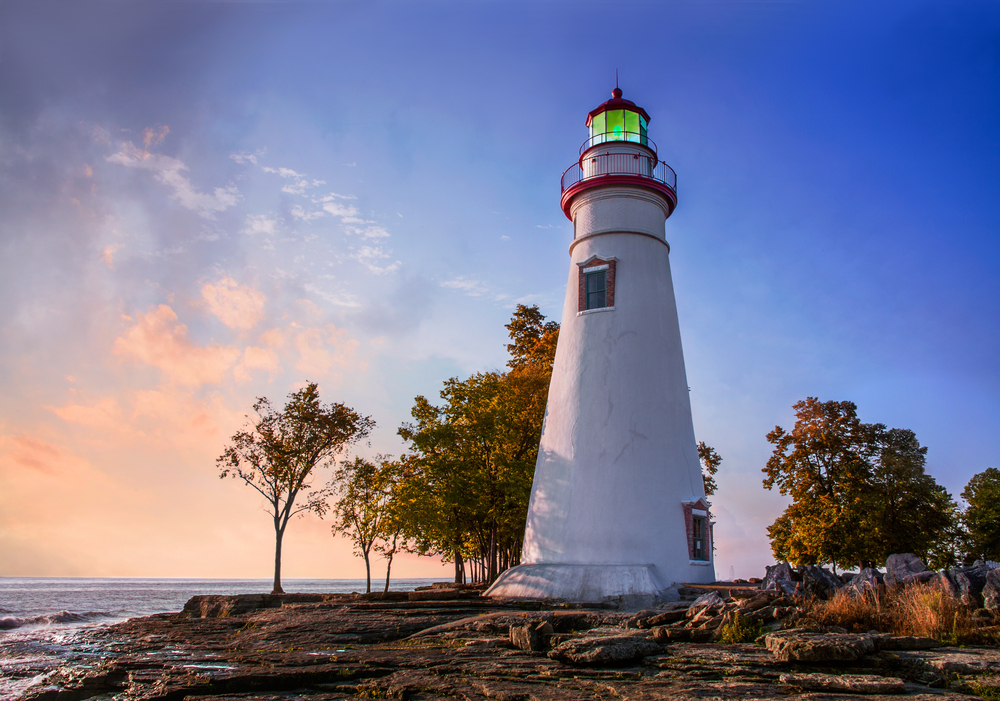 Ashtabula For Its History And Covered Bridges
Ashtabula has an interesting and robust history. A very quaint and charming hamlet, situated where the Ashtabula River joins Lake Erie, Ashtabula deserves a spot on your weekend getaways in Ohio list.
A visit to Ashtabula's harbor district reveals one aspect of its past: it's iron ore past. Once one of the largest iron ore ports in the world, these days the warehouses and bars have all been renovated into shops, restaurants, and clubs.
Overlooking Ashtabula Harbor is the Ashtabula Maritime Museum. Here you will find rooms full of exhibits and photographs showcasing Lake Erie and her shipping history. Most good, some sad.
Hubbard House explains through its exhibits just how important Ashtabula was to the Abolitionist Movement. Ashtabula was the end of the Underground Railroad where escaped slaves could catch a boat to Canada which held their freedom.
Walnut Beach is Ashtabula's jewel with a white sand swimming beach and other amenities.
Ashtabula County is considered the Covered Bridge Capital of Ohio, with 19 equally charming covered bridges within driving distance of the city.
Ashtabula, located on the shores of Lake Erie, with its historical stories to share, and unique covered bridges is one of the most interesting weekend getaways in Ohio!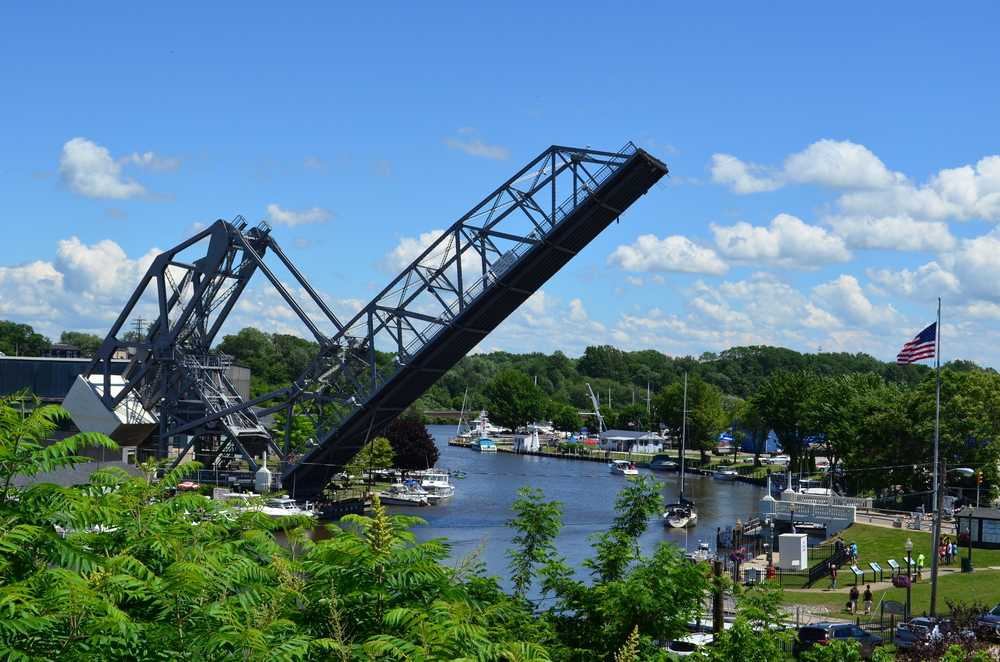 Conneaut. Visit Where I spent My Summers!
Like stepping back in time, Conneaut Ohio is where I spent all of my childhood summers.
Located directly on Lake Erie on the northeastern tip of Ohio, this hidden gem in Ohio has a lot to offer.
Start out your weekend soaking in the spectacular views of Lake Erie at Lakeview Park. The iconic Conneaut Lighthouse, now a historical landmark, was a working lighthouse and used to aid in maritime navigation when I was a child.
Conneaut is renowned for its World War II D-Day Reenactment every August. There is a year-round dedicated museum as well.
You will also find an interesting railroad museum and not far out of town is Raceway 7, with stock car racing and entertainment.
And of course, plan to spend one of your weekend getaways in Ohio days at Conneaut Township Park. With a beautiful boardwalk and over 60 acres of amenities to offer, this is surely Conneaut's "Diamond on the Lake."
Water sports, picnics, family reunions, the coolest beach, and the best view of the Conneaut Lighthouse, do not miss a visit to Township Park!
After spending one of the most relaxing weekend getaways in Ohio in Conneaut, you will understand why my family chose this hidden gem in Ohio as our summer getaway!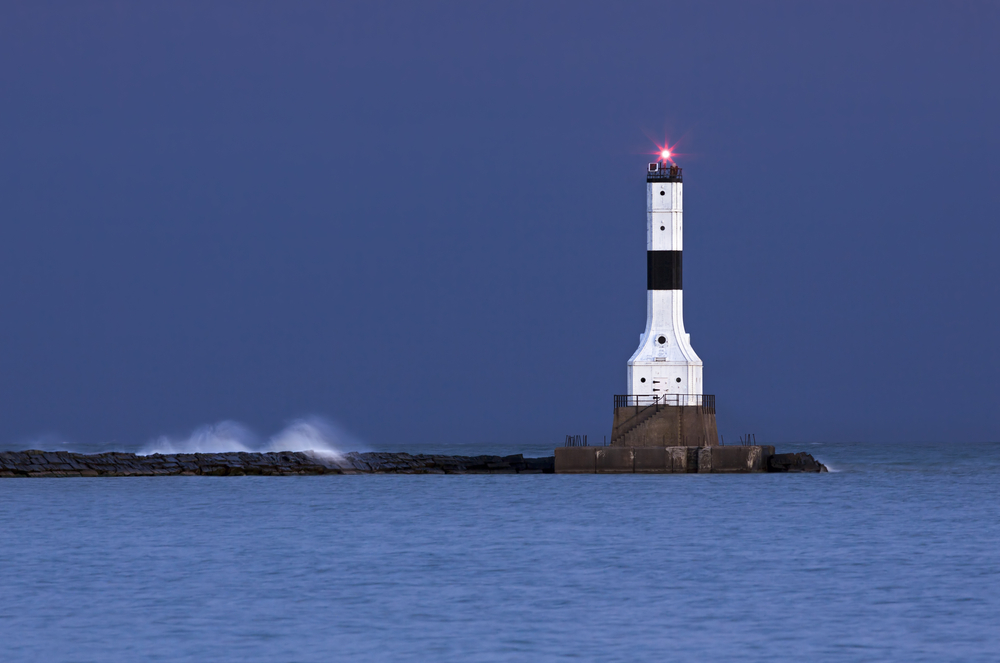 Visit Columbus, The State Capital
The capital of the State of Ohio and one of the fastest-growing cities in the Midwest. Columbus may just top your list of weekend getaways in Ohio. With good reason!
There is something to please just about every interest. Start out visiting the Ohio Statehouse.
Plan on spending time exploring the city's Scioto Mile. Here you will find acres of green space on both sides of the Scioto River.
The trails are great for a quick run, or you can rent bicycles for a great family adventure. The interactive fountain is fun too. There are so many things to do in Columbus Ohio!
The COSI Science Center has hands-on exciting exhibits, and a visit to the Columbus Museum of Art reveals a sculpture garden and exhibits by both American and European artists.
Columbus' German Village is a wonderful neighborhood to explore. You will see restorations of brick houses like ones built in the 1800s.
Ohio State University is also located in Columbus and a destination in and of itself.
Add shopping, dining, and dazzling nightlife options to please every taste and budget, and you will quickly realize that Columbus is one of the most exciting weekend getaways in Ohio.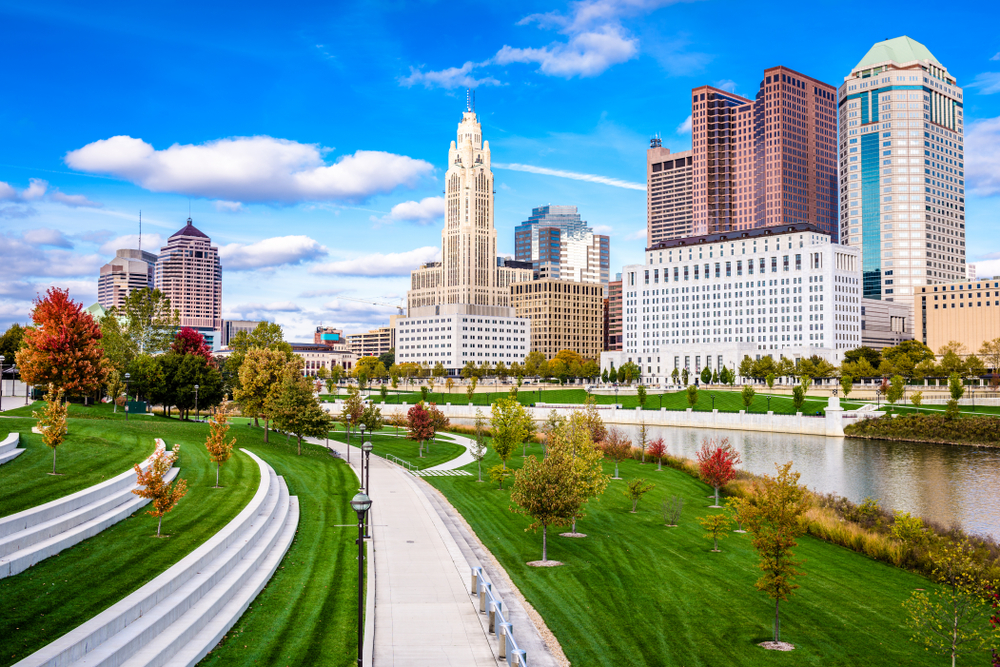 Youngstown. Where I Grew Up.
I was born and raised in the suburbs of Youngstown. So I may be a bit jaded. Small towns often have a charming vibe to them, and Youngstown is no different.
About 65,000 people live in Youngstown these days. Remembered for its steel mill history, Youngstown has reinvented itself, and there is a lot to discover.
Start by visiting captivating Mill Creek Park, definitely one of Youngstown's hidden gems., and part of Ohio's Metroparks System. Its Fellows Riverside Gardens, and Lanterman's Mill, along with waterfalls and scores of trails has something for everyone.
The Beecher Planetarium on the campus of Youngstown State University offers a wealth of astronomy programs and it is free to the public. Donations are greatly appreciated though.
The Butler Museum of American Art, located nearby, houses all forms of art, all by American artists. It is also free to the public with donations optional.
If you happen to be visiting in late-August, do not miss the opportunity to visit the Canfield Fair. One of the largest county fairs in the United States, it is almost 400 acres of fair food, rides, exhibits, and concerts!
Read about 10 things to do in Youngstown Ohio for other things to do in the area. Read 15 of the best things to do in Mill Creek Park, a must-visit destination in Youngstown.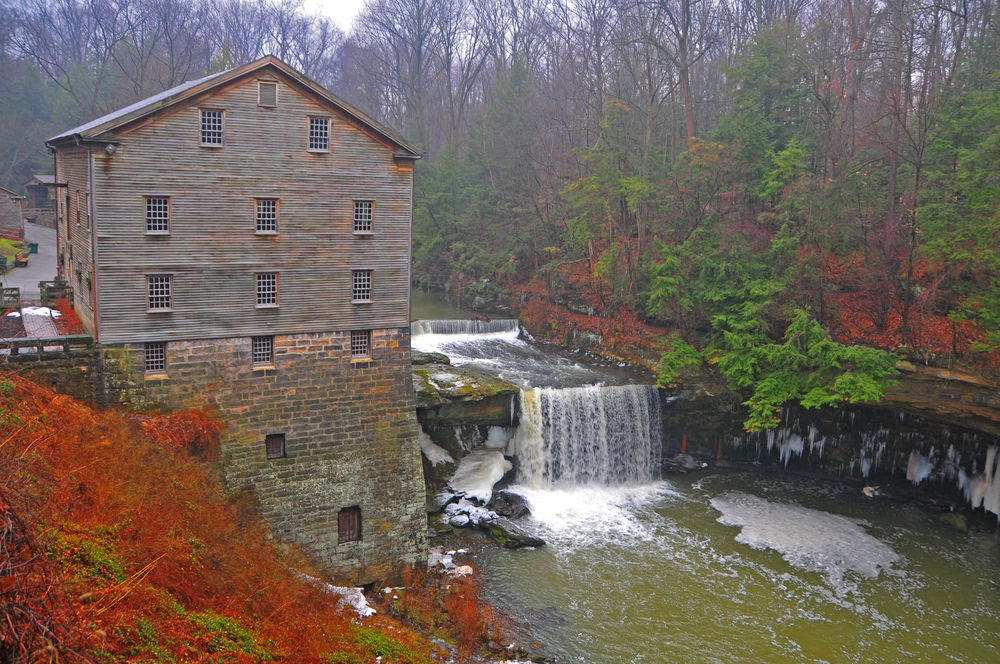 Chagrin Falls Has A Waterfall In Its Main Square
Chagrin Falls is a small quaint village about forty miles south of Cleveland.
It is charming and quaint and perfect for weekend getaways in Ohio.
The village has a wide variety of events, and historic architecture to admire. Known for its artistic community Chagrin Falls has ample antique shopping to leisurely pass the day away.
Trendy pubs and restaurants dot the city square, making Chagrin Falls a great weekend getaway destination!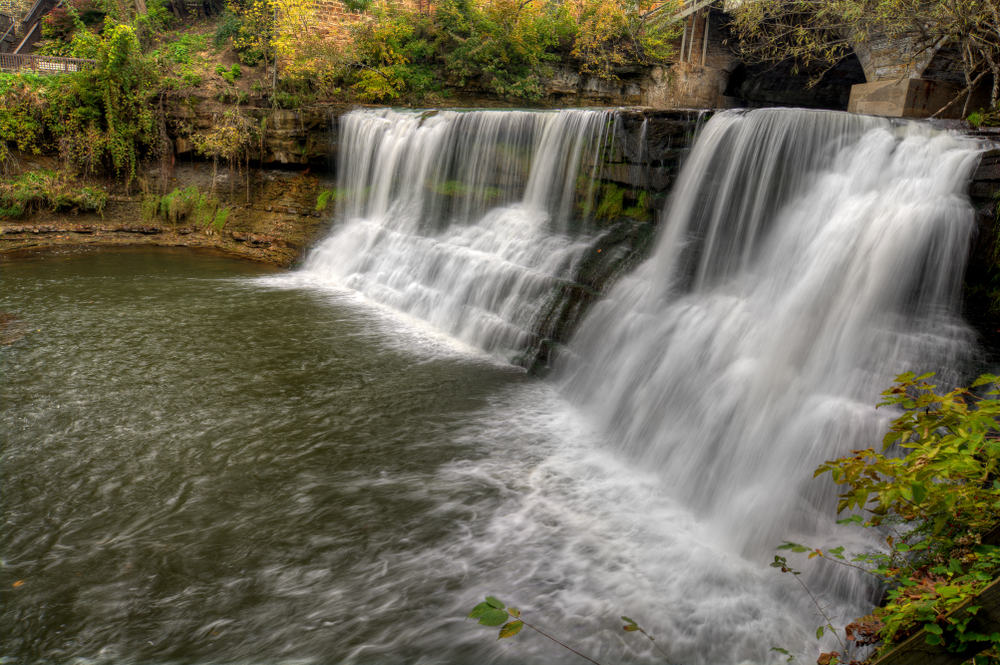 Visit Ohio's Amish Country For Amazing Weekend Getaways In Ohio
Growing up in Ohio's farm country, it was always an exciting day when my father took my siblings and me to visit an Amish farm. Their craftsmanship and their food were unforgettable!
These days Holmes County is home to the largest concentration of Amish in Ohio. And a visit to experience the Amish is one of the most unique weekend getaways in Ohio.
Take a drive down the county's back lanes, but be careful of the Amish horse-drawn carriages. You will want to keep a keen eye out for signs signaling country and antique shops. Hand-made Amish furniture and handmade Amish cheese.
Seek out the Amish quilts and oh my! especially the Amish bakeries. You can thank me later!! Take a tour of a real Amish farm.
To work off some calories, you can walk, run, or bike a part of the twenty-three-mile Holmes County Trail, which is shared with the Amish buggies.
To widen your adventures, the surrounding areas offer breweries, wineries, and lots more options for outdoor adventures!
Exploring Cincinnati In Southern Ohio Is A Fantastic Ohio Weekend Getaway
Located on the north side of the Ohio River, the natural border between Ohio and Kentucky is Cincinnati. Over two million people live in the metro area and Cinci is making itself heard in the financial and economic world.
Look here: Dinner Cruise on the Ohio River
Museums, historic neighborhoods, and architecture are abundant in Cincinnati
You might want to check out the American Sign Museum, the largest public museum to signs (think neon!) in the United States.
The Cincinnati Art Museum has free admission and boasts pieces by renowned artists such as Monet, Picasso, and Van Gogh. and other pieces spanning over 6,000 years.
Look here: Cincinnati: One hour guided walking ghost tour
Take the unusual abandoned subway tour for a piece of Cinci history. Or visit the historic Over-the-Rhine neighborhood. Once a German neighborhood to the working-class, today it is trendy with its breweries, gastropubs, and upscale grocers.
The Cincinnati Observatory offers day tours and on clear days visitors can peek through the telescope.
Head out to the 300-acre Sculpture Park to see 60 sculptures on display. You will be able to see pieces dating back to 1500BC.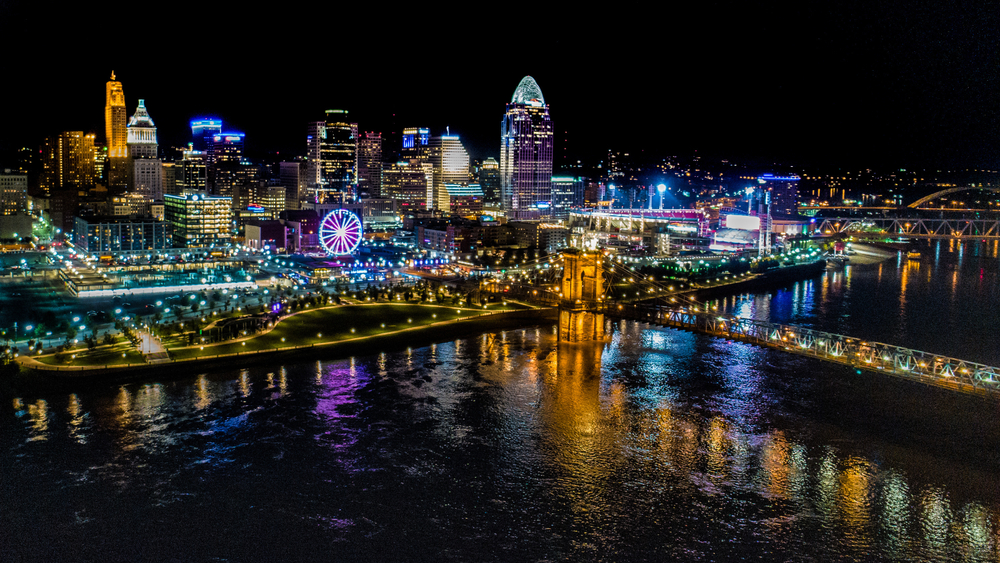 Visit Canton, Home To More Than The Pro Football Hall Of Fame
Making Canton one of your weekend getaways in Ohio is surely a great idea!
Everyone knows the iconic Professional Football Hall of Fame is at home in Canton, Ohio, paying tribute to America's sport. Visitors flock here from all over the world. And that is probably where you just might head to first.
Interpretive exhibits, tours, and Super Bowl Theatre where short videos are shown, all make up one exceptional experience. Plan on spending several hours here at least.
After that Canton has lots to discover.
The Canton Arts District is a great part of the city to explore. Visit the Canton Museum of Art and the Classic Car Museum.
President William McKinley, our 25th President, is buried in Canton. You can not miss the large circular dome where his tomb is located. Close by is the McKinley Museum and Library (think dinosaurs and bees!) and Planetarium.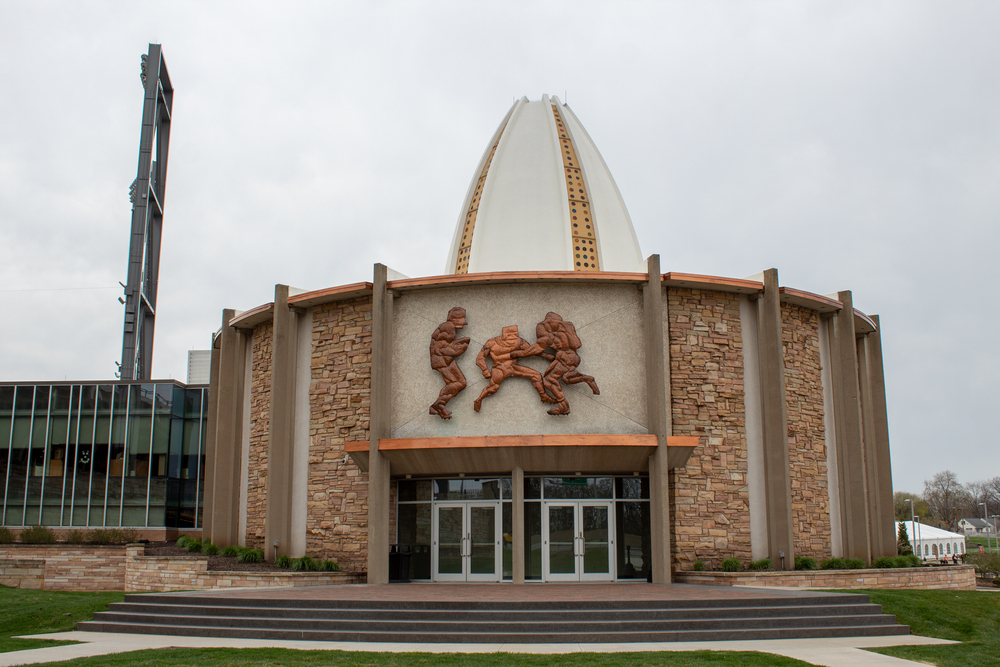 Packing List for Your Weekend Getaways In Ohio
A concealed travel pouch may be one of the most important items you bring along on any of your weekend getaways in Ohio. It is always important to protect our personal information.
Read my tips on how to pack lightly here.
This unisex RFID blocking concealed travel pouch is lightweight and comes in several colors. It has lots of organization to give you peace of mind.
If you have a pouch already that does not come with the RFID protection, as I do, these RFID sleeves are the perfect solution.
This configuration comes with enough passport and credit card sleeves that the entire family would be protected. They are slim too, so they will easily fit into your pouch or wallet.
If you are planning on taking a lot of pictures with your phone you will definitely want to consider an external charging battery. This Anker high-speed phone charging battery is the exact one I carry with me on all of my trips.
It can be used on a variety of phones, not just an iPhone like I have. And wow is it fast!
I like that it holds its charging capabilities for several uses so I do not have to worry about it while out and about, and if I forget to recharge it at night, it will still be good to go the next day.
My daughter gifted me with this FugeTek selfie stick and tripod setup for my birthday. I absolutely love it! It is made of lightweight aluminum and so easy to use. It has Bluetooth connectivity and is a breeze to use for group shots or that perfect selfie!
I was not a fan of packing cubes until I started to use them! This is the exact set of packing organizers I use whenever I travel.
I cannot believe how much they really do help with the organization. If you have not considered packing cubes, I would recommend giving them a try.
Hydration is so important. You want to remain hydrated to support your immune system which in turn will be stronger to fight off any germs you will encounter during your travels. You will want to bring your own refillable water bottle with you.
I never leave home on a trip without my Bobble filtration bottle. The 18.5-ounce size is perfect for travel and it fits nicely in the pocket of a backpack or your purse.
The replaceable carbon filter ensures fresh drinking water when you want it.
Perhaps you are traveling a long distance and packing space is a premium in your suitcase, or in your car. Then this collapsible silicone foldable water bottle would work well for you. Would not take up much space at all.
You will want a backpack or daypack with you to store snacks, your water bottle, phone, extra clothes, etc.. This foldable water-resistant backpack would be great.
It is very affordable and is available in many color options for you to choose from. The fact that it folds down into a zippered pouch will make it easy to pack.
Perhaps you need a more substantial backpack for your travel. This antitheft backpack has a charging port, is water-resistant, and can comfortably carry up to a 15.6″ laptop.
You will be walking more than usual during your weekend getaways in Ohio. A sturdy and comfortable pair of walking shoes are a must-have. These waterproof all-season shoes are extremely affordable and yet fashionable.
Mostly everyone is familiar with the Skechers brand, and these Air Run high fashion sneakers come in a lot of colors to match your outfits and are still affordable.
If you are visiting Ohio in warmer weather, maybe you want a pair of sandals to wear to dinner or to the local cafe, I highly recommend these Vionics adjustable strap orthotic sandals.
I have several pairs of Vionics that I bring with me *everywhere* I travel. They are very comfortable and have orthotic footbeds that cradle and support your feet.
We all need to protect our eyes from the sun's harmful UVA/UVB rays. These unisex polarized sunglasses come in a lot of lens colors and frame designs and are extremely affordable too.
If you are fond of the aviator-style of sunglasses these polarized aviators may interest you.
If you are in need of new luggage, this expandable soft side spinner luggage is affordable and comes in lots of colors.
If you like hard-sided better, then you may favor this hard-sided luggage set better. Both sets come with TSA locks and 8 wheels per piece.
—
Here I have listed 15 weekend getaways in Ohio for you to enjoy. Some big cities, some small villages. Some popular, some not so popular. I hope you enjoy visiting my home state of Ohio.