Are you looking for the best restaurants in Cleveland, Ohio? You are in the right place.
In this article, I will walk you through some great places to eat in Cleveland and tell you all you need to know about Cleveland dining.
There is so much to see and do in Cleveland it really is a great city to explore.
I lived in Cleveland for a while and loved it, it's one of my favorite cities in the Midwest.
The dining scene in Cleveland is as diverse and ever-changing as the city itself. There is always a new Cleveland OH restaurant gem to find
Some talented pioneering chefs have made Cleveland their home and most have brought a whole new level to Cleveland dining.
Not only will you find some of the best food in Cleveland here but some of the best food in the Midwest.
Whether you love seafood, meat, and potatoes or vegan/vegetarian food Cleveland delivers.
Looking for a romantic spot, a family-friendly restaurant, or a lively spot to share a brunch with friends Cleveland has it all.
So are you ready to see which Cleveland Ohio restaurants I choose for you? Grab a chair and get a cool glass of water and let me walk you through the best restaurants in Cleveland.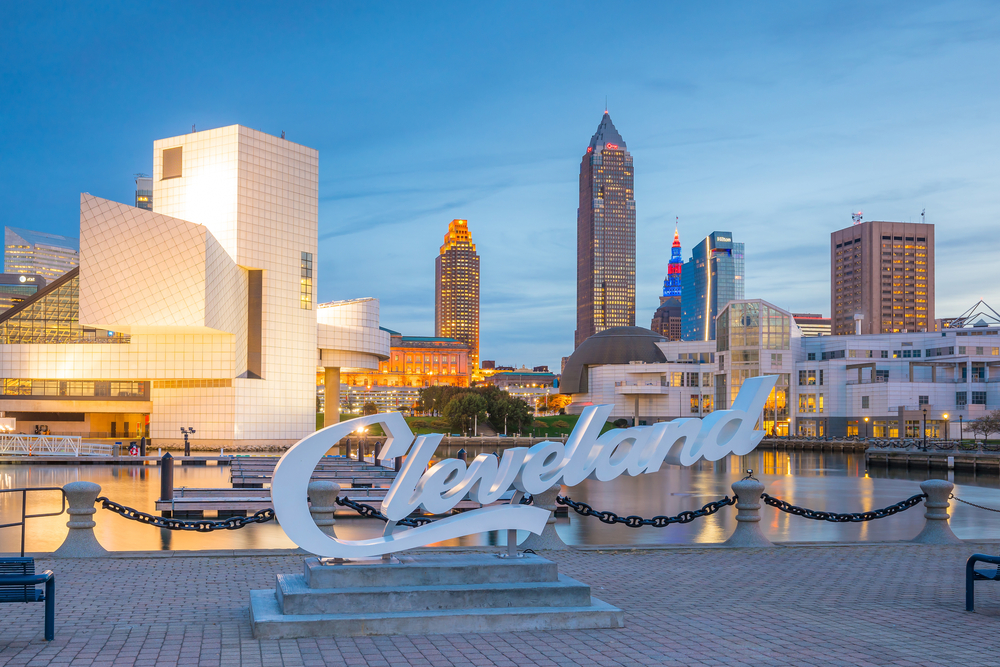 15 Best Restaurants In Cleveland OH You Must Try
Michaelangelo's
If you are after fine dining in a casual environment then this Cleveland restaurant is for you.
Fronted by Executive Chef, Michael Annandon the menu features Italian classic and contemporary cuisine.
The chef and the restaurant are award-winning and the service is incredible. This top restaurant in Cleveland is the place to come if you really want a great experience.
The menu includes items such as Ricotta And Black Truffle Stuffed Pasta, Slow Roasted Veal Shank, Porcini Dusted Ora King Salmon, and Grilled Portabella Mushroom Spaghetti Squash.
The restaurant is also in a beautiful carriage house with a fireplace and cozy bar. Fine dining in Cleveland doesn't get much better than it does here and it's the perfect spot for a romantic evening.
If you are on a romantic getaway in Ohio consider adding this restaurant to your agenda.
Blue Point Grille
If you love seafood then this is the downtown Cleveland restaurant for you. The seafood is flown in daily from both coasts and the restaurant is award-winning.
This restaurant has a beautiful fresh contemporary feel and the dining room has a stunning view of the city.
It's in the heart of the Warehouse District a nationally recognized historic district located in downtown Cleveland.
Menu items include dishes like New Bedford Scallops, Lobster Bolognese, Blackened Swordfish, and an array of steaks.
This is the best restaurant in downtown Cleveland, Ohio for exceptional food and service. This is Cleveland food at its best.
Cleveland is one of the best places to visit in Ohio!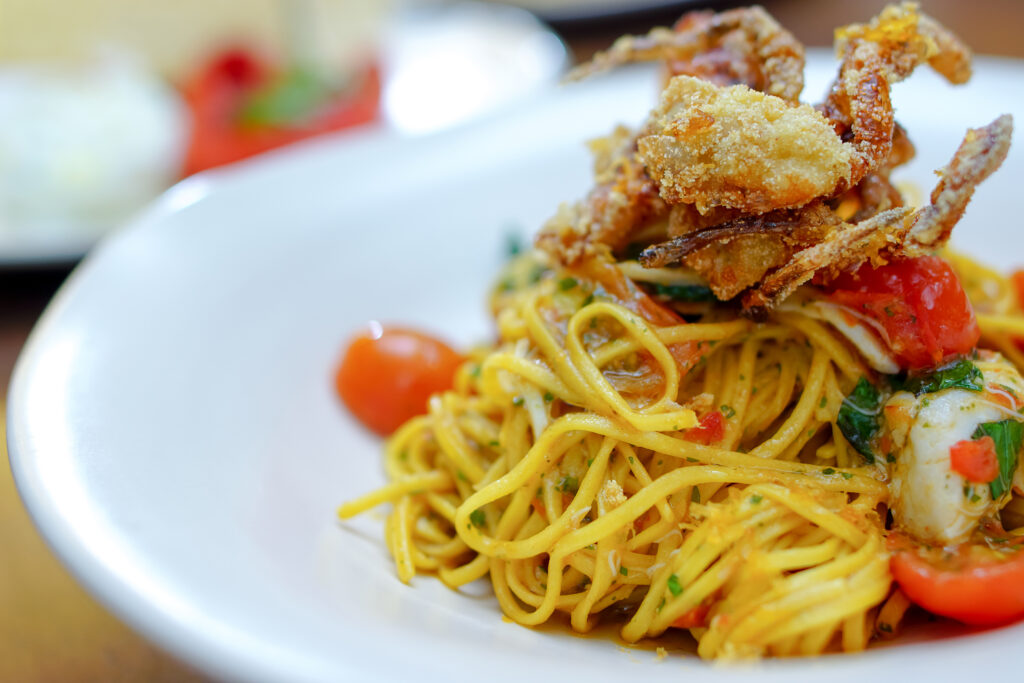 Dante Tremont
Fronted by Michelin-starred Chef Dante Boccuzzi this Cleveland restaurant serves modern American food in a beautiful environment. Experience some of the best fine dining in Cleveland with a trip here.
The menu is creative and seasonal and you can order from the à la carte options or experience a chef-prepared tasting menu. These tasting menus have vegetarian, vegan, and gluten-free options.
The building also deserves mention here as the restaurant is set within a former bank building. This beautiful setting makes this the perfect date night restaurant.
For an outstanding dinner in Cleveland head here you won't be disappointed.
Don's Lighthouse Grille
Located along Cleveland's scenic lakefront this beautiful restaurant in Cleveland, Ohio offers seafood and steak in a historic building.
The restaurant is cozy, the food exquisite and the building jaw-dropping, what more could you ask for.
The menu includes such items as Pretzel Crusted Walleye, Salmon B.LT., Prince Edward Island Mussels, and Buffalo Cauliflower.
This restaurant is a great spot for lunch in Cleveland or for a post-theater dinner. This is one of the places to eat in Cleveland that offers a little bit of everything.
This is one of the best things to do in Ohio.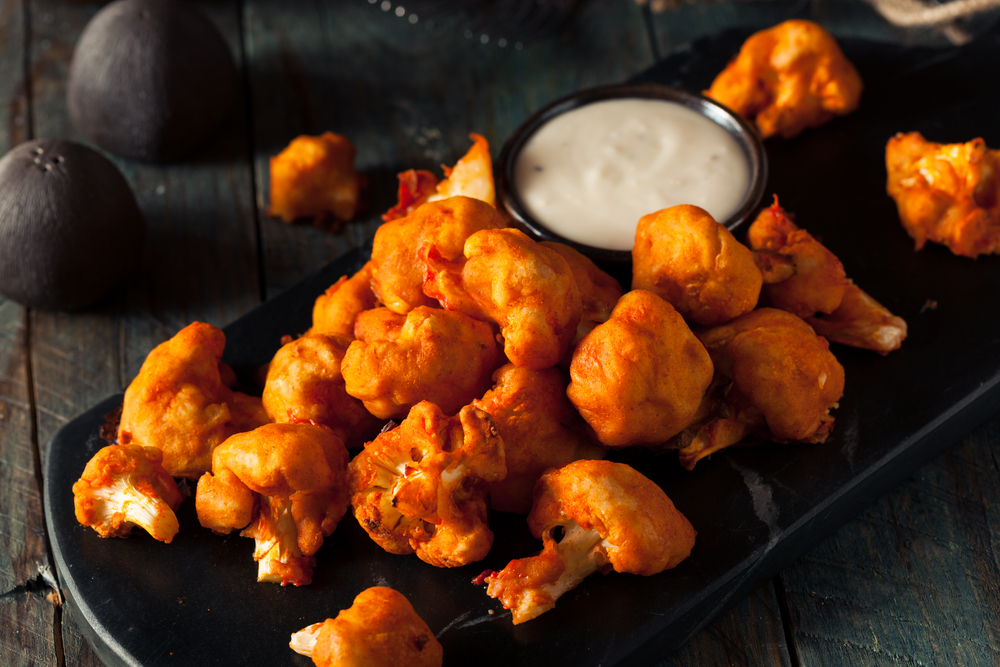 Johnny's Bar on Fulton Is One Of The Best Restaurants In Cleveland
Want that New York restaurant feeling in Cleveland? Johnny's Bar on Fulton is the best restaurant in Cleveland for you.
This restaurant has a long history dating back to the 20s and is somewhat of a landmark in this town.
Serving authentic Italian cuisines with a large menu and daily specials featuring fish, veal, and pork.
Veal Stuffed Banana Peppers, Pan-Freid Chilean Sea Bass, and Long Bone Veal Chop are the kinds of dishes you can expect.
You will also find many of the Italian dishes you know and love with a little Johnny twist.
Visit here for some of the best food in Cleveland Ohio.
L'Albatros
For a French-style bistro in an old carriage house, yes this combination does actually exist, head to L'Albatros.
On the campus of Case Western Reserve University, you will find beautifully prepared French brasserie cuisine and a charming atmosphere.
Owned by renowned chef and restaurateur Zack Bruell the daily specials and signature dishes are packed full of flavor.
The menu includes such items as Mussels With Pomme Frites, Duck Confit, and Croque Monsieur.
This top restaurant in Cleveland also offers some incredible gourmet cheese plates, a lovely wine list, and a great selection of signature cocktails.
Cleveland dining here is a real treat.
Add this to your Ohio weekend getaway in Cleveland!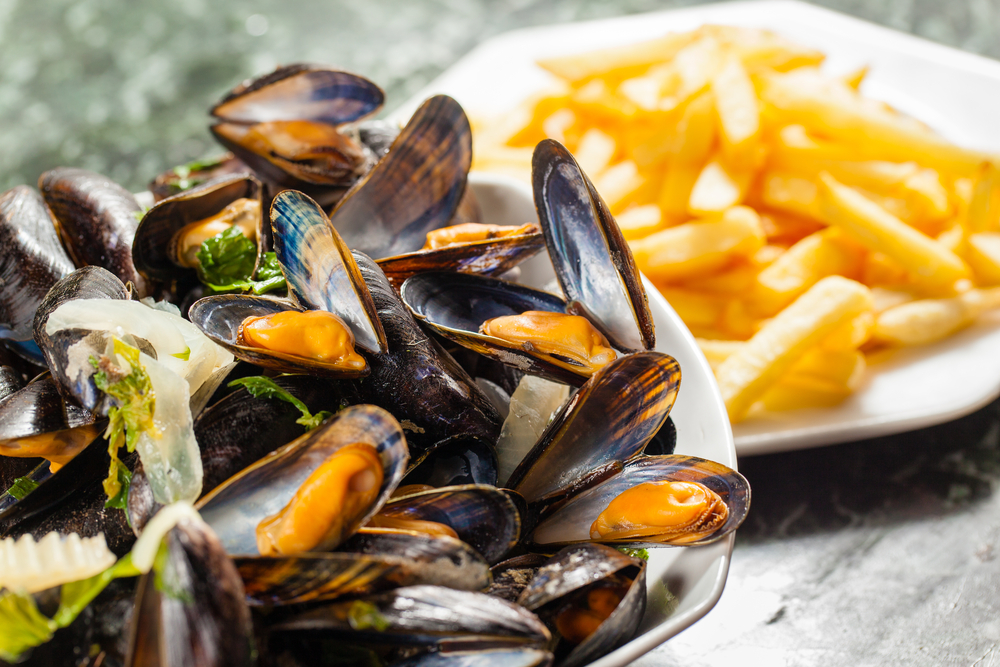 Luca West
This is another one of the best restaurants in Cleveland for Italian cuisines. Luca West is sophisticated, intimate, and charming.
Here they specialize in Northern Italian cuisine with a seasonally changing menu. Dishes includes such items as Bucatini Alla Bolognese, Gnocchi Al Sole and Tortellini Di Vitello.
It's authentic Italian here and you might just leave here feeling like you have visited somewhere rather special. You will find some of the best food in Cleveland here.
After dinner, you can explore some of the best breweries in Cleveland!
Parallax
For some of the best food in Cleveland head to Parallax. Here they serve classic French cuisine reimagined with a strong Asian influence.
The menu items here are unique and refreshing offering something a little different and unusual.
You will find homemade sushi and fusion seafood. Expect such as Seared Miso Glazed Cod, Bangkok Bouillabaisse, and Peanut Crusted Trout.
The restaurant also serves meat dishes and a large array of salads and appetizers.
Parallax is Zack Bruell's flagship restaurant and Esquire Magazine named Parallax one of the nation's top new restaurants. It's one of the best places to have lunch in Cleveland.
If you are planning an Ohio road trip, add this restaurant to your list!
Pier W
One of the best restaurants in Cleveland for seafood Piew W is a place to impress. Designed to resemble the hull of a cruise ship it overlooks Lake Erie with a panoramic view of Cleveland.
If you looking for someone special to eat in Cleveland you had found it.
Headed by chef Regan Reik the menu is Contemporary American offering seafood, prime meats, and vegetarian options.
If you are looking for the best brunch in Cleveland head here on a Sunday. It really is a not to be missed experience.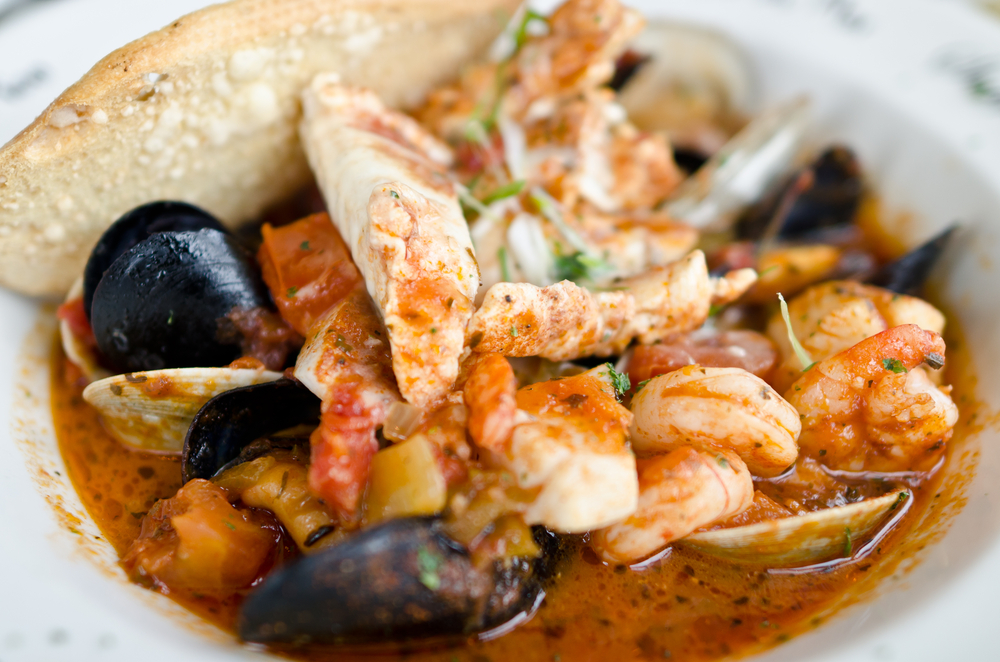 Provenance
Inside the Cleveland Museum of Art is Provenance headed up by celebrated chef Douglas Katz.
This fine dining restaurant features locally sourced and globally inspired cuisine that complements current museum exhibitions.
Expect items like Antarctic salmon, balsamic-braised short rib, curried stew, and Roman gnocchi. This is elevated dining and then some.
The surroundings are beautiful, the food thoughtful and the service impeccable. One of the best restaurants in Cleveland, Ohio for fine dining.
Cloak and Dagger
Cloak and Dagger really is something a little different. This vegan cocktail bar has made somewhat of a splash in the area.
The bar serves literary-inspired cocktails and drinks and the bar menu is really worth a mention.
Chef Todd Kronika, who has been cooking vegan food for 20 years has created a delightful menu to compliment the drinks.
The menu changes often but is always unique and will please vegans and non-vegans alike.
The menu currently contains items such as roasted beet baguette, vegan mac, and cheese, fried polenta with mushrooms, and vegan deviled eggs.
It opens from 4 pm and is the perfect place for an afternoon cocktail or an early dinner/late lunch. It is one of the best restaurants in Cleveland Ohio to relax and enjoy the atmosphere.
The Vegan Club Is One Of The Best Plant-Based Restaurants In Cleveland
This 100% plant-based restaurant does not compromise on quality one bit. The ingredients are all fresh from farmers' markets and the dishes are created with care and love.
And they pride themselves on even satisfying meat eaters. This is the restaurant that may convert you.
The food speaks for itself here and it is saying all kinds of delicious things. The menu includes things like Brussels Sprout Caesar, Sun Dried Tomato Zucchini, and Oyster Mushroom Po'Boy.
This is the best restaurant in Cleveland for a vegan lunch.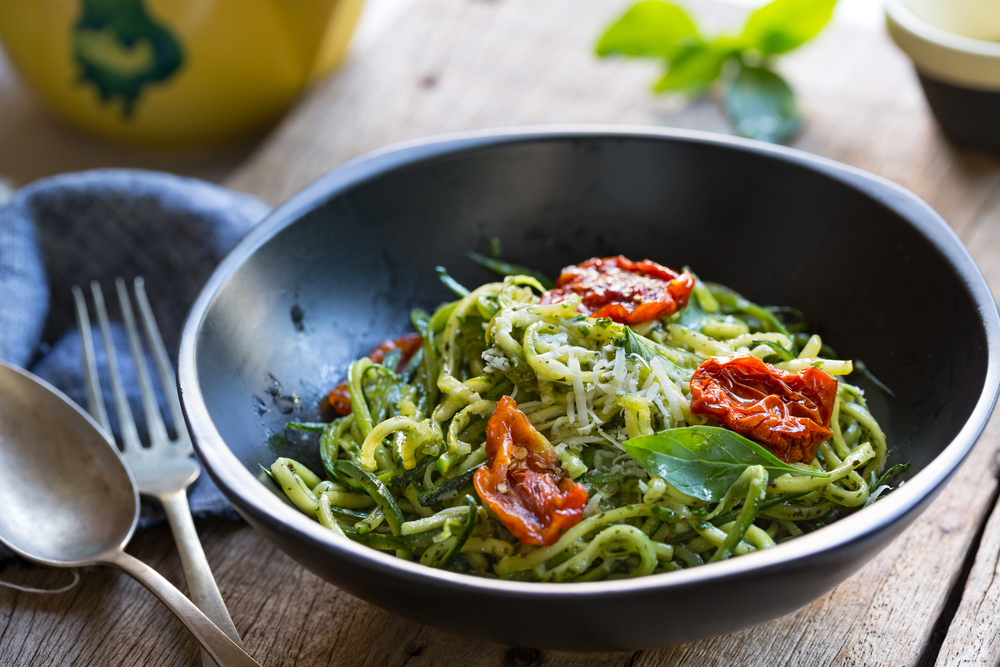 Cleveland Vegan Is One Of The Best Vegan Restaurants in Cleveland OH
Cleveland's first all-vegan coffee bar is a delight and its ever-changing seasonal menu will keep everyone happy.
The brunches here are wonderful with items like Srawbeery lemon basil pancakes, chorizo burritos, and herbed lentils sausage patties all on offer.
The dinner menu also offers some great vegan delights.
They also offer an array of starters, salads, buddha bowls, and sandwiches. The superfood lattes also look particularly delicious I must say.
One of the best Cleveland OH restaurants for vegans. If you are looking for a vegan breakfast in Cleveland then this is the place for you.
Marble Room Steaks & Raw Bar
This is the kind of restaurant you really have to see to believe. To say it's stunning would be an under-representation. It looks like a film set, and eating here really is a rather special experience.
With its golden ceiling, marble pillars, and stunning chandeliers the room towers above diners. You can't help but feel grand when you enter.
The menu lives up to its surroundings with prime cuts of steak and other meats along with fresh fish salads and some vegan items.
The sushi menu is also pretty epic. But what most come here for is the raw bar and the seafood tasting. It consists of lobster, shrimp, oysters, ceviche, and a trio of sauces.
Customers love this place and its rates very highly on review sites. It's the perfect place for a celebration. This is the best restaurant for dinner in Cleveland.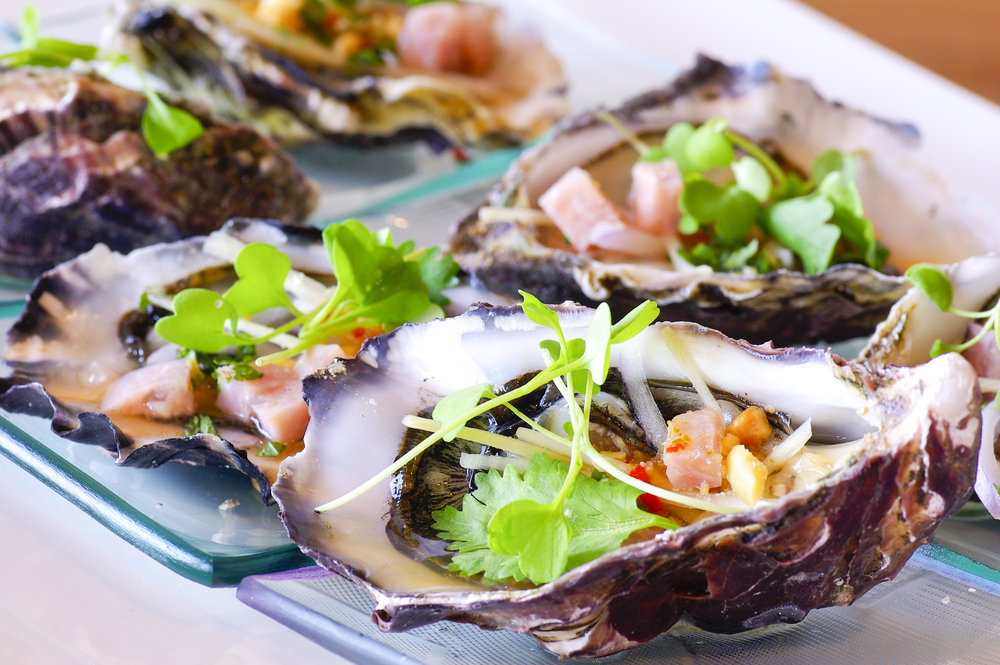 Taza A Lebanese Grill
If you want to challenge your taste buds then head to Taza for some exotic Lebanese dishes.
Taza means fresh and that is the idea that runs through all the dishes here, even the pita bread is homemade.
It's one of the best restaurants in downtown Cleveland for something a little different.
You will an array of vegetarian, meat, and fish dishes here all in the home-cooked style. They even imported a stone oven to get the authentic taste.
The menu includes such items as Shish Tawook, Hummos Falafel, and Shish Lamb. A lot of the menu items look like they will also be suitable for vegans but check before you go.
This downtown Cleveland restaurant really is something special.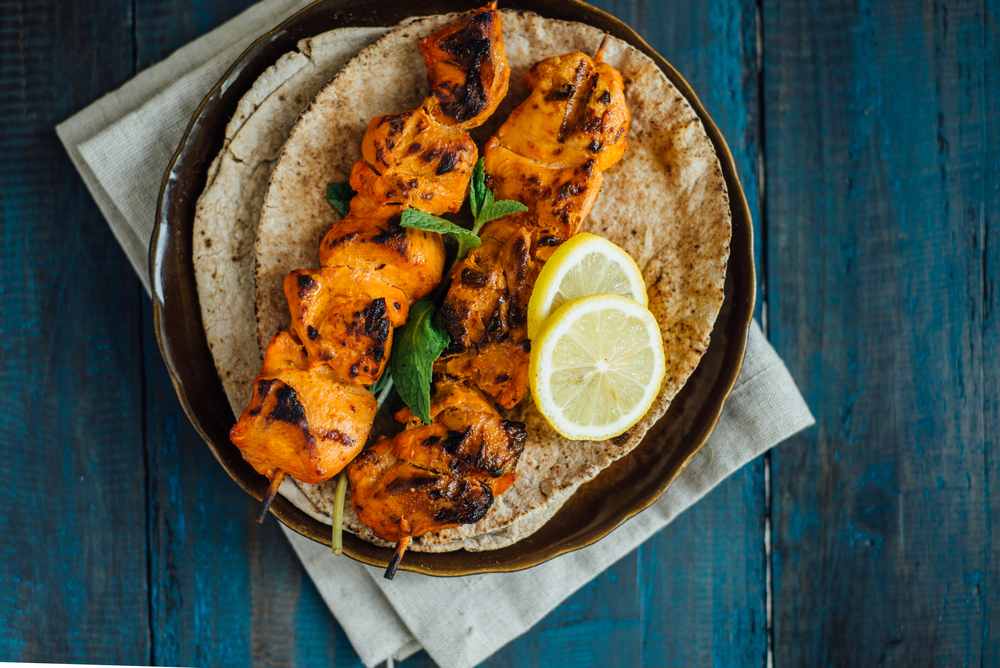 As you can see when it comes to Cleveland restaurants there are so many to choose from. This list is only just a start and includes what I feel are the best restaurants in Cleveland.
If you are road-tripping to Cleveland here are tips on how to pack everything in a carry-on.
Whether you chose to dine at one of the downtown Cleveland restaurants or one of the new restaurants in Cleveland I know you will have a great time.
And do not forget Cleveland has some of the best breweries in Ohio.
Please come back and tell me all about your Cleveland food experience. Have a great getaway.