Looking for the best places for breakfast in Cleveland Ohio? Look no further! I have listed the best 15 places that serve the best breakfast in Cleveland for your consideration. 
Whether you are in the mood for breakfast in one of the Cleveland diners or want breakfast in downtown Cleveland you have lots of options..
A great breakfast just sets you up for the day. And a day of sightseeing is always best on a full stomach. Whether you are staying in the city to see the sights or going hiking, waterfall chasing, or setting yourself up for a road trip.
So here are the 15 options where you can get the best breakfast in Cleveland.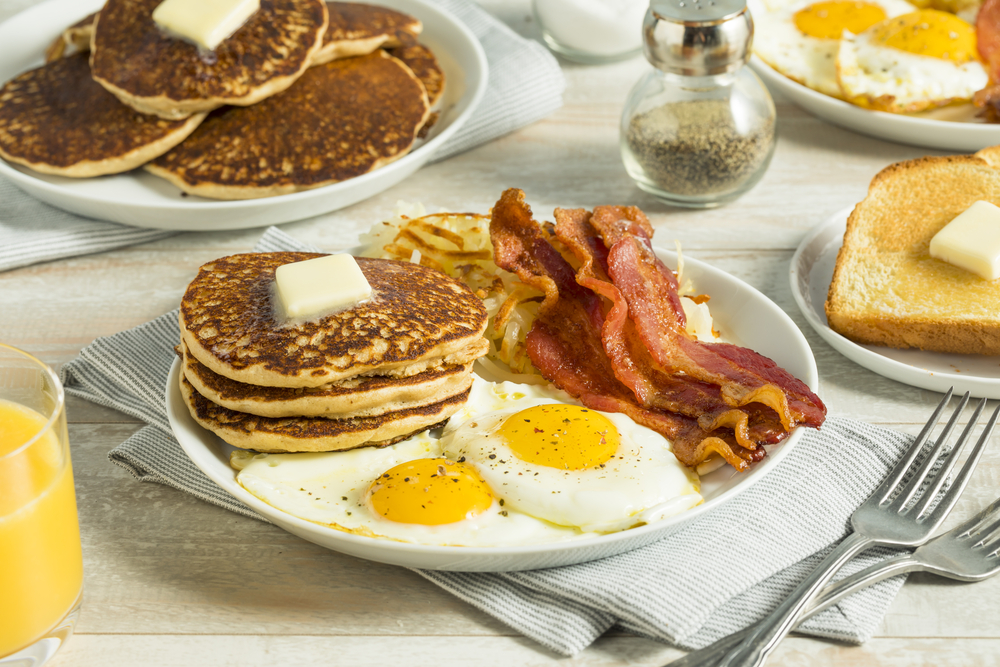 15 Best Places For Breakfast In Cleveland
West Side Market Cafe For Fresh and Local
Located in West Side Market's southeast corner, not only is this café great for breakfast it is also a fabulous place to people watch. The vibe here is great and the prices are really reasonable. And most agree it is one of the best spots for breakfast for Cleveland.
The restaurant uses local ingredients from the market vendors and creates delicious homestyle dishes at an affordable price. You will find all the usual breakfast dishes here but with names like The Hot Mess you know you are in for something a little different.
The Andouille Frittata and the Market Monte Cristo seem to be favorites with the guests and to be honest, everyone seems to love this place. You get the idea that this place really cares about the food.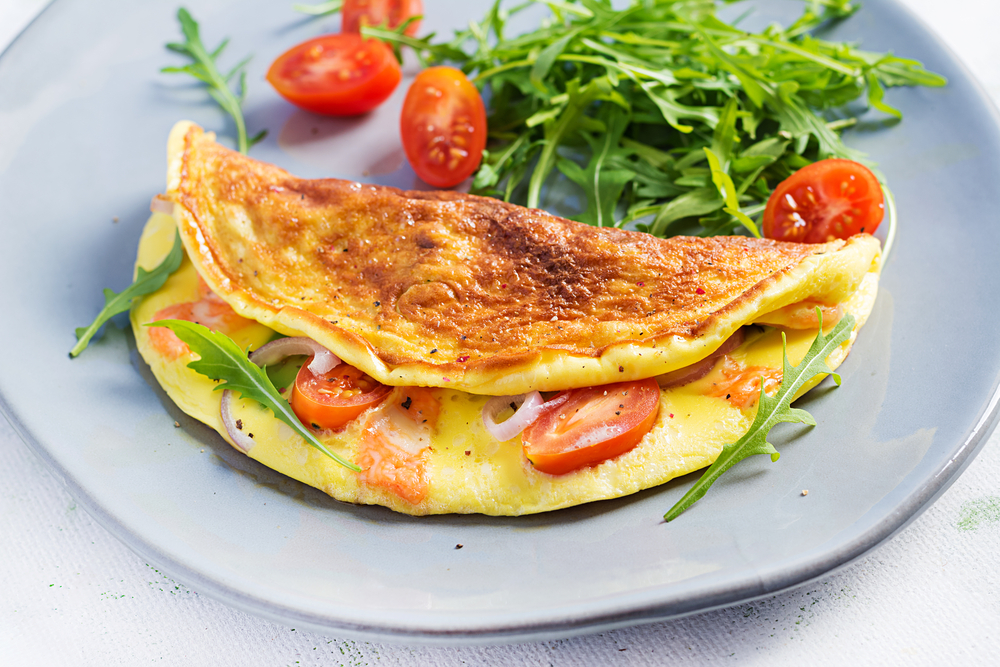 Slyman's Restaurant For Corned Beef
If you are a corned beef sort of person then this place is for you. You get piles of corned beef with almost everything. That is what it is famous for.
They do also do other breakfast fare that you are more accustomed with and it is just as yummy.
If you like big portions then come here as they are famed for Clevelands biggest corned beef sandwich and it is huge. This is a breakfast in Cleveland that will last you well past lunchtime.
The Inn On Coventry For Great Pancakes
If you like clean, modern, and fresh, then this place is for you. Serving breakfast since 1981 this is comfort food at its best.
Most locals agree they do the best pancakes in all Cleveland so if you love pancakes head here.
It is a casual and relaxed restaurant that manages to be cozy and spacious at the same time.
You will find all the traditional breakfast items here but they have something extra like the No Carb Bennie Bennie and the Crab Cake Benedict.
The menu is extensive and the pancakes seem to come in all shapes and forms. It can be a little more pricey but it is well worth it. A great place for a Cleveland breakfast.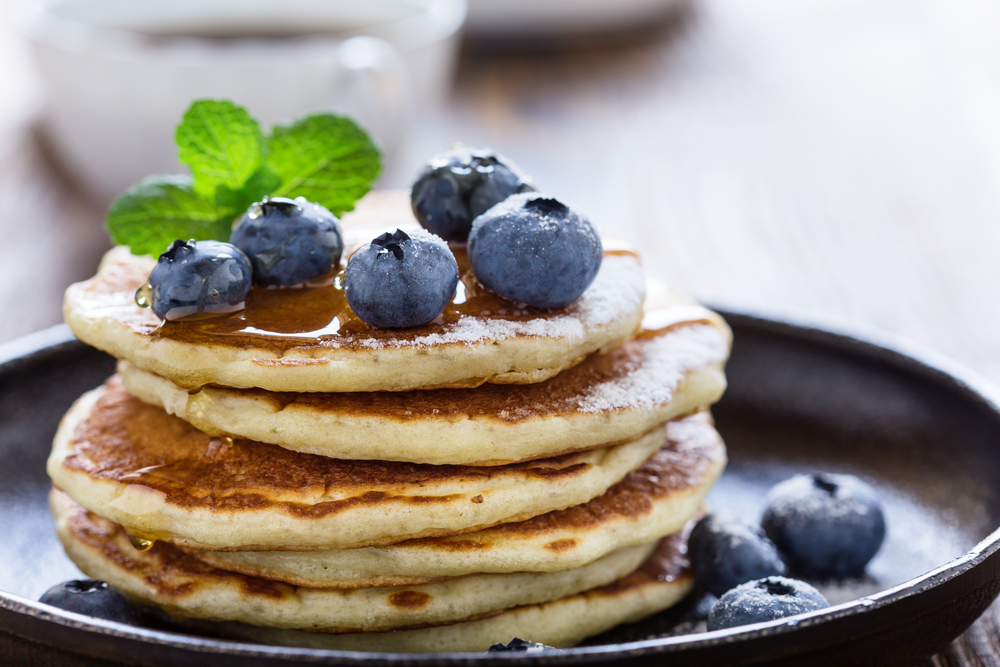 TownHall For A Great Brunch
Open for brunch from 11 a.m. during the week and from 9 am during the weekend if you can please pay this place a visit.
Their ethos is to be as organic as possible and have no GMO-modified foods. It is a contemporary comfortable setting with a hip vibe.
Prepared with locally sourced ingredients from local farms this is beautiful healthy good food with some great vegan options.
During the weekend you will find Townhall Power Toasts which include things like Beet and Hummus, Acai and grainless Granola Bowl and Breakfast Tacos are also on the menu.
The vegan menu has loads of options on it, and the crepe menu is really extensive. If you want a bit of a lighter breakfast then this will be the place for you.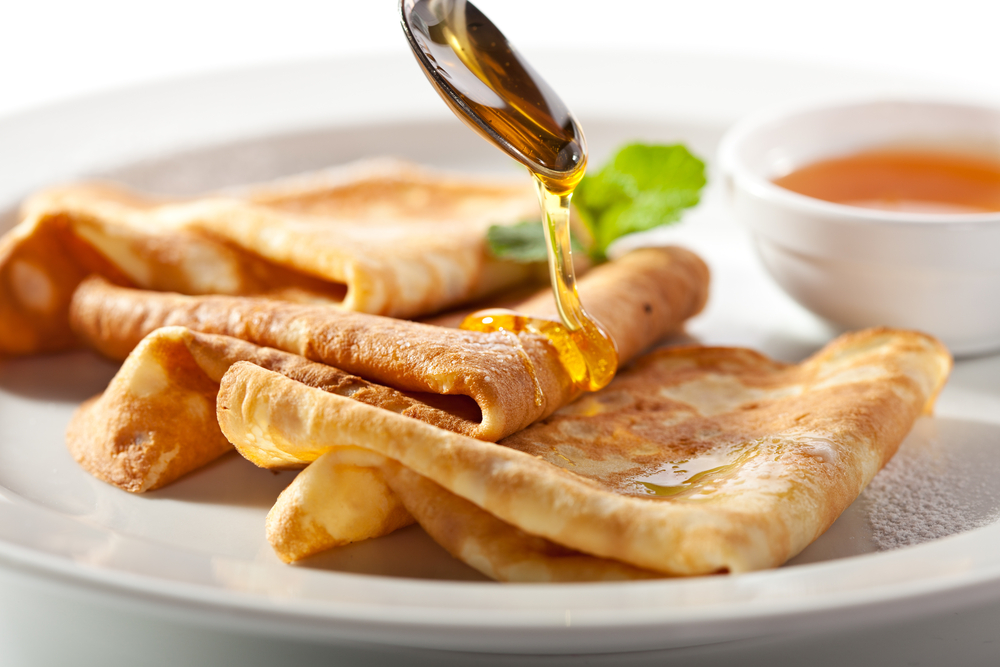 The South Side For A Leisurely Weekend Breakfast
If you are in Cleveland for the weekend this place does a lovely leisurely brunch from 10 am onwards. The menus are somewhat unusual including things like Pierogi Hot Pockets, Hot Honey, and The Big Nasty.
The menu does include the typical breakfast items you would expect too. Oh, and breakfast cocktails are served too.
It is in the arty neighborhood on Tremont and has a very lovely atmosphere complete with a cozy fire in winters. It is a great place to wile away a leisurely weekend morning with a delicious Cleveland breakfast. ,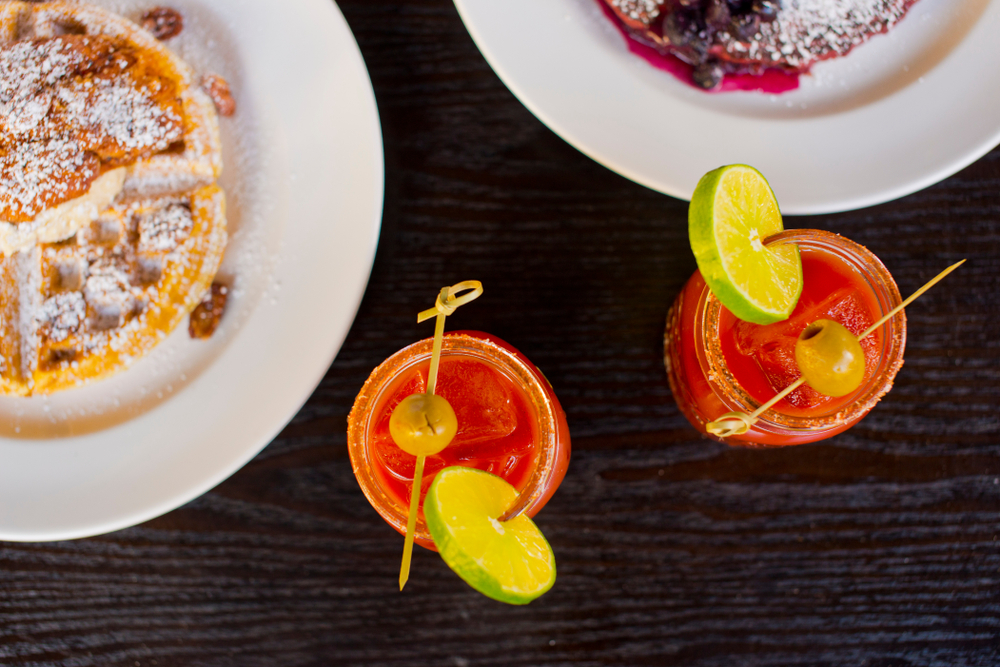 1890 Restaurant For An Sophisticated Breakfast
If you are after an elegant hotel dining experience, 1890 is the place for you. For breakfast in downtown Cleveland head to the Hyatt Regency. This is the place for those who like their breakfast with a side of sophistication.
You will find the breakfast usuals here with some posh added extras such as yogurt parfaits, salmon and cream cheese bagels. There are of course juices and smoothies too.
While it is on the pricey side if you want a Cleveland breakfast with a view of the historic Arcade, this could be the perfect place for you.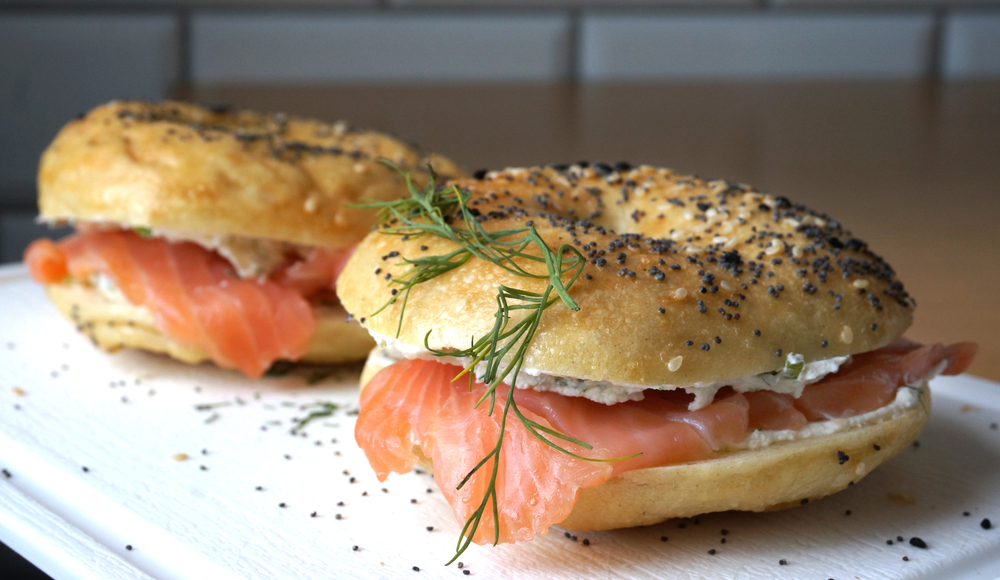 Al's Deli For An Authentic Breakfast In Cleveland Experience
This is your typical friendly neighborhood deli like the ones your grandma may have spoken about.
Breakfast is served most of the day so this is the place to come if you are off to a late start. You will find all the usuals like hot breakfast sandwiches, bagels, french toast and there is always something new on the breakfast specials.
It opens at 6.30 AM, and you can get anything from a peanut butter sandwich to a green pepper onion wrap. This hometown deli is a great option tp have a great breakfast in Cleveland.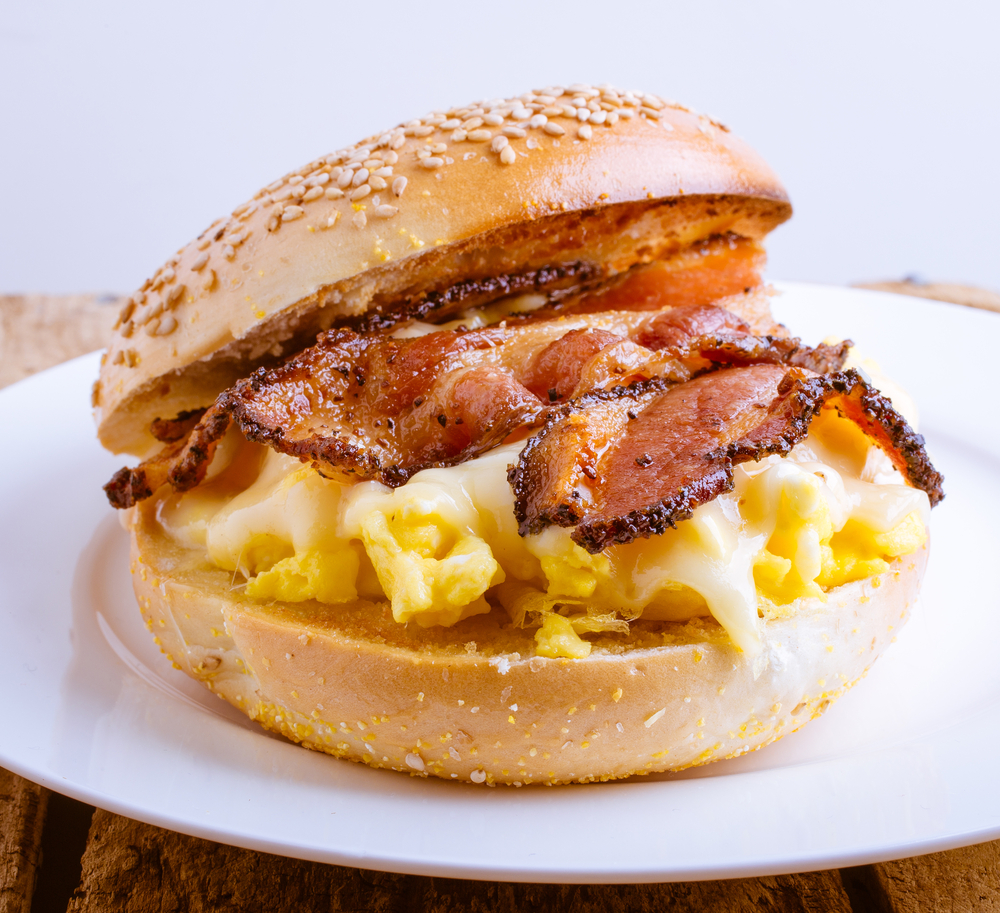 Grumpy's Cafe For A Family Run Restaurant
Do not let the title put you off. The ethos of this restaurant is to serve fresh food that makes you feel good in a setting that feels like home.
Opening in the late 90's in the Tremont district it is an independent family run restaurant much loved by the locals
The menu is extensive and caters to most needs. The café serves some more unusual dishes such as a Jambalaya Omelet, Pumpkin Spice Pancakes, and a huge wrap called The Carminator.
Most things are served with their famous Cajun Fires. If you after breakfast in Cleveland with some personality and a friendly smile then this is where to come.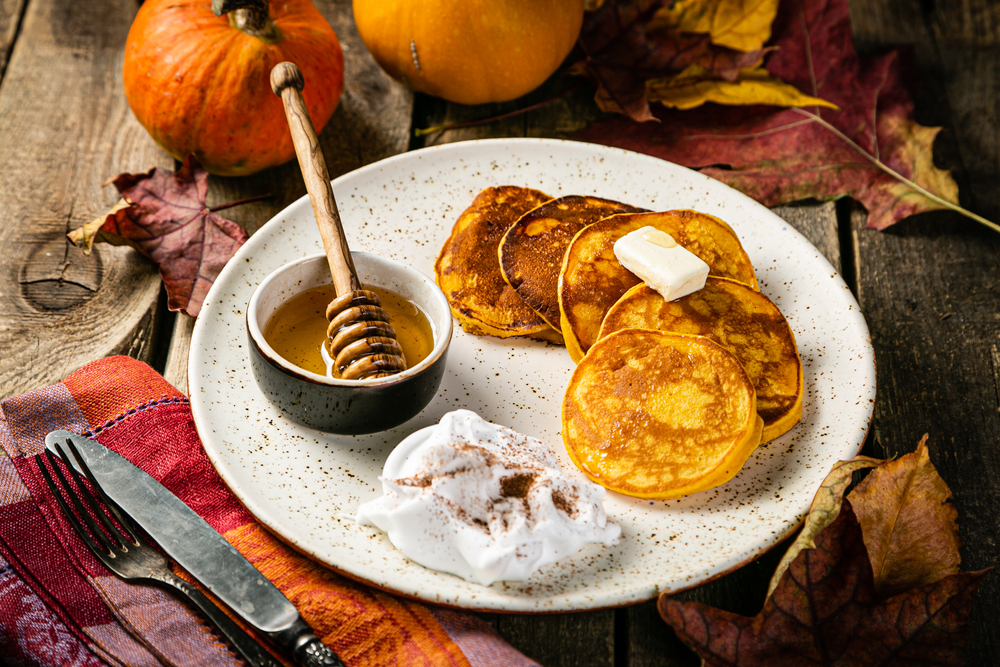 Lucky's Cafe For The Unusual
Close to the arty Tremont area, this place is a little quirky, unusual, and well, creative. You will find original art on the wall, freshly brewed coffee, and a menu full of delights.
You will find homemade granola, freshly baked goods, and such items on the menu as a Shipwreck and Canoewreck.
The menu isn't huge but it is delightful and delicious. And a great place for a quirky breakfast in Cleveland.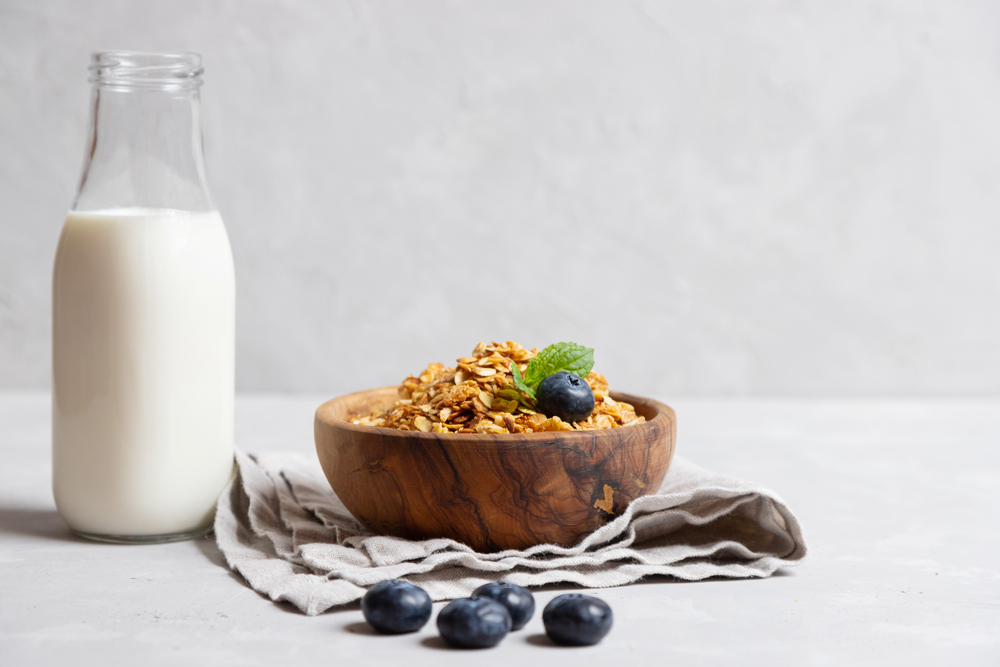 Cleveland Bagel For Something Lighter
If you are looking for something lighter then head to Cleveland Bagel. There are two shops one in midtown and one on Detroit Ave.
They serve bagels the Cleveland way which means they are super chewy and not too sweet. The flavors are interesting such as Thyme Black Pepper Horseradish and Chorizo Chipotle. You can have them filled with an assortment of items or just plain butter.
They also offer vegan and vegetarian options. For a quick tasty Cleveland breakfast this might be just what you are looking for.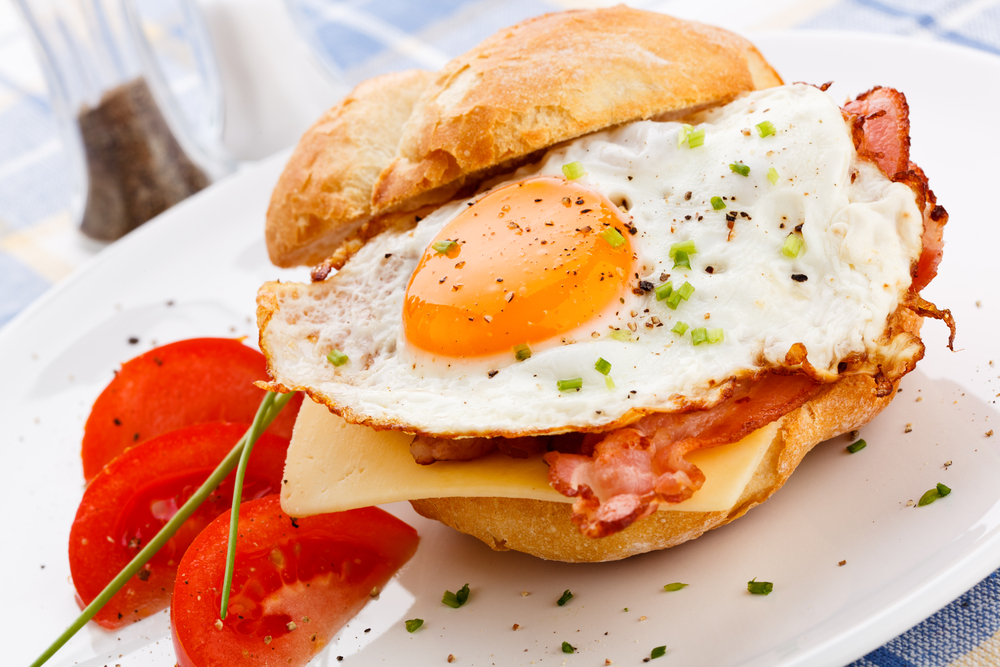 The Vegan Doughnut Company For Something Sweet
If you like your breakfast sweet then this is the place to go and the added bonus is they are 100% vegan. Just be warned go early as they sell out and then close.
Started by two sisters in 2018 this place is very popular and the doughnuts are delicious.
The flavors are unusual and change monthly. They open Thursday to Sunday from 8 am and 9 on the weekends.
Be forewarned, when having breakfast in Cleveland here, when the doughnuts are gone, they close!!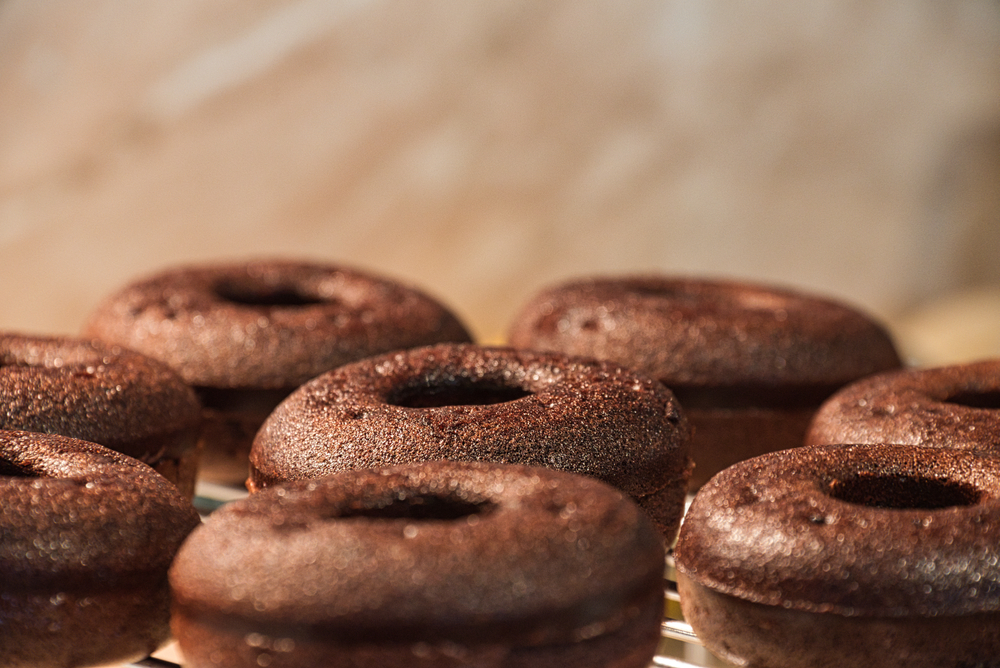 Big Al's Diner For The Typical Diner Experience.
If you are looking for a typical Cleveland diner experience then this is it. The menu is huge and the portions even bigger.
Breakfast is served from 7:30 AM, and this place has a reputation for great food. The corned beef hash was featured on the Food Network's "Best Thing I Ever Ate" with Michael Symon
Customers rave about this place so if you are after a really big filling breakfast in Cleveland, then this is the place to visit.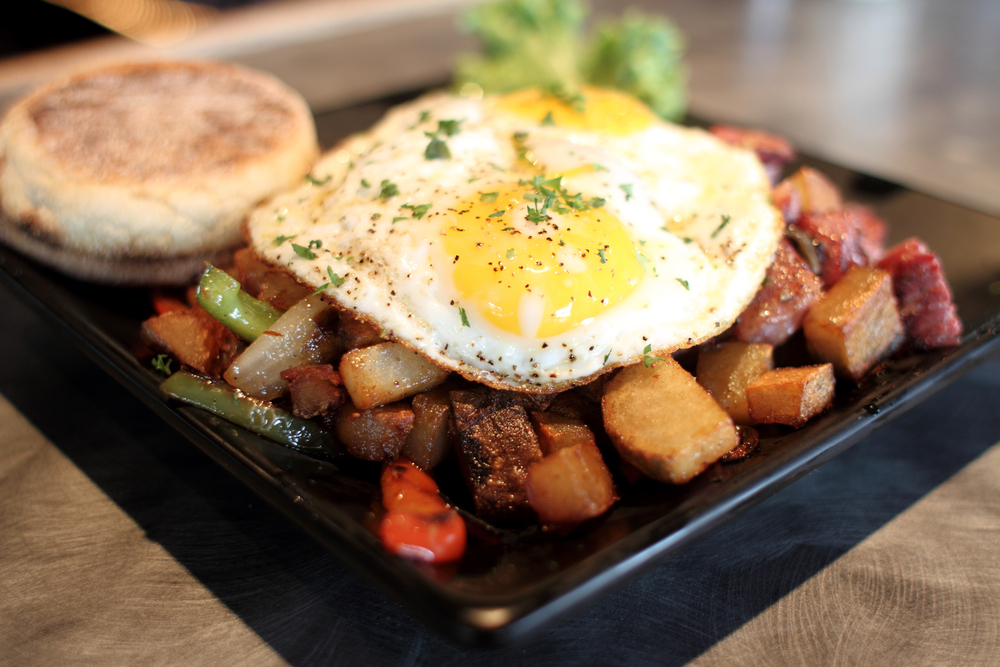 Big Egg For The All American Breakfast
Another one of Cleveland diners. Here the experience comes with a menu shaped like an egg.
Opened originally in 1952 this restaurant has a long history in the area. While the building may be different the ethos and menu stayed the same. It is all about great food, friendly service, and full bellies.
It is an authentic all American Cleveland breakfast experience.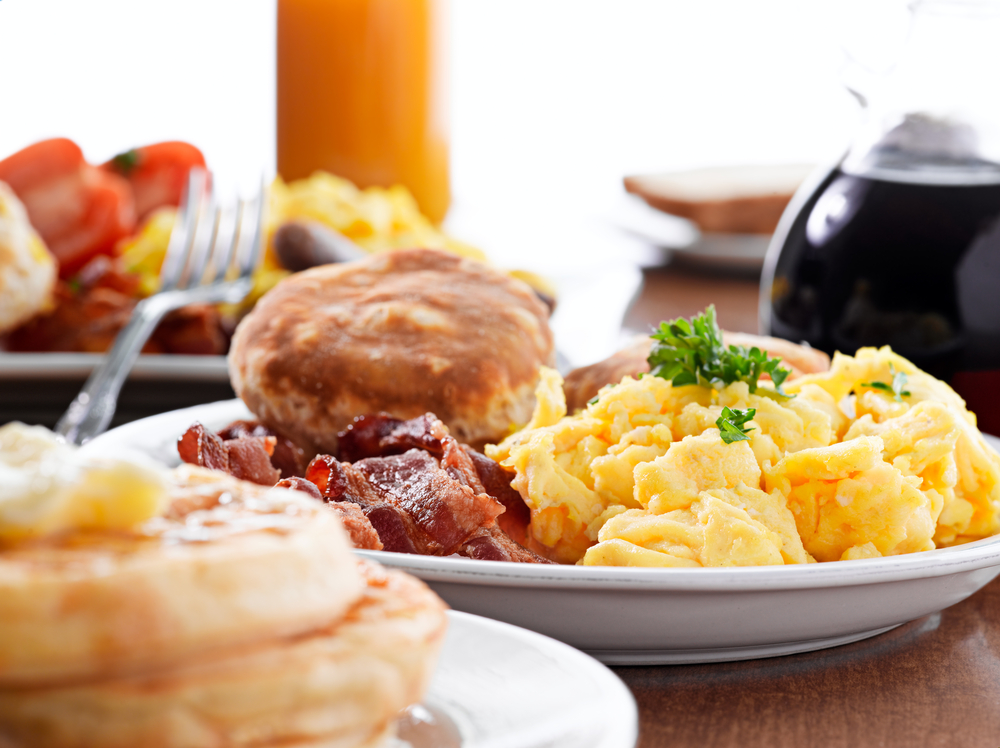 My Friends Restaurant For A Cleveland Breakfast When You Want It
Are you someone who wants breakfast when they want it rather than when someone says you should have it? If so this is the place for you!
This is breakfast how you want it and when you want it 24/7. It is classic American breakfast fare in a homey storefront eatery.
Opened in 1993 as the name suggests they wanted to make this a friendly neighborhood restaurant and they succeeded.
It is an eatery with soul and has an authentic feel that is hard to recreate. And the food is delicious and the menu extensive. Head here for your Cleveland breakfast!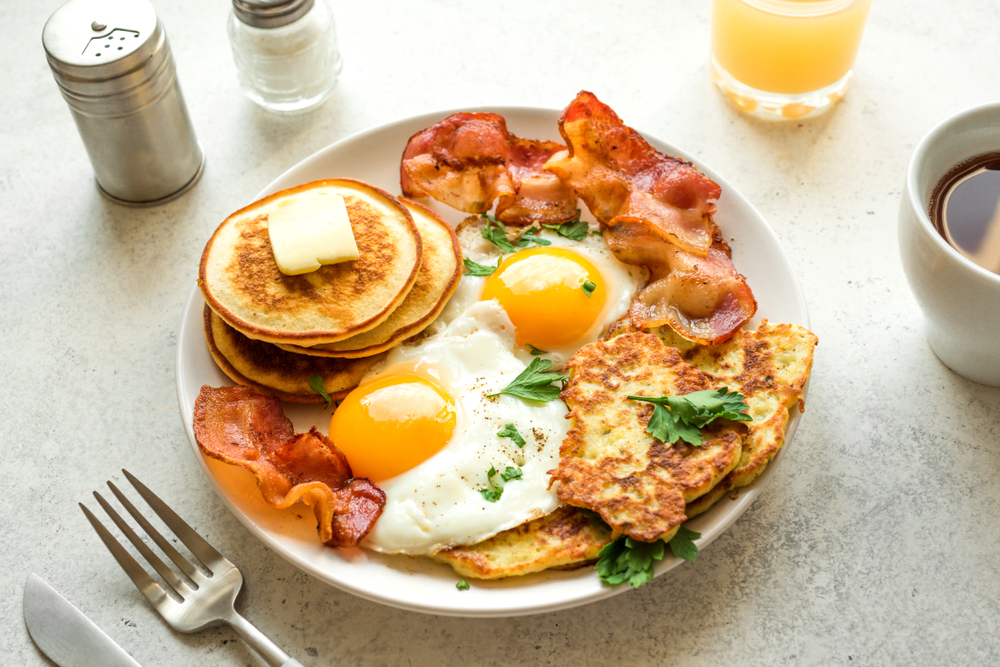 Gus's Family Restaurant
One of the oldest family restaurants in the area and located in the heart of Old Brooklyn, this restaurant serves breakfast all day.
They aim to deliver delicious food fast and serve all items within 5 -10 minutes of ordering. If you are in a rush you can count on this place
The restaurant really is part of the community and is a favorite with the locals. It serves all American fare but you will also find baked goods, blueberry hotcakes, and a chorizo breakfast burger.
Expect big smiles, big portions and a great atmosphere if you decide to have breakfast in Cleveland here!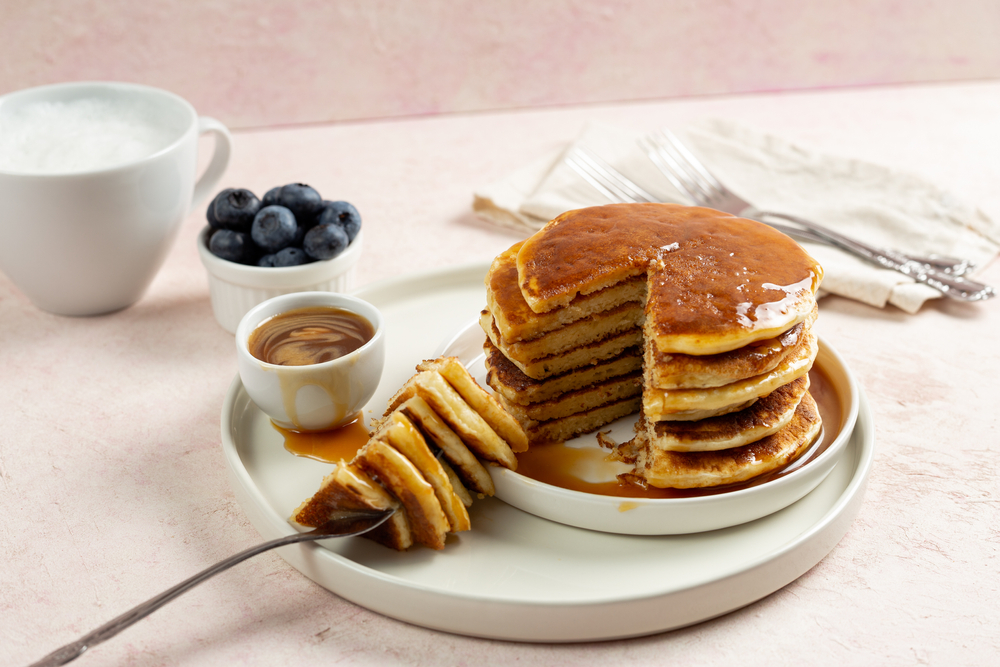 I hope one of these Cleveland breakfast places is the right one for you. I have tried to cater to all types of breakfast choices in Cleveland so there should be one option for every type of eater.
If you have breakfast in Cleveland at one of these eateries, please come back and tell me about your experience.
If you have a favorite I have not listed here, please add it in the comments so others can see it. And I do hope you enjoy your Cleveland getaway.
Here are some useful packing tips for your trip to Cleveland!