Are you looking for things to do in Traverse City Michigan? In this article, I will cover Traverse City attractions, and what to do in Traverse City so you are able to decide how to spend your time in this amazing city. 
With sandy dunes, sunny beaches, cherry orchards, and world-class wineries you will not be disappointed. Traverse City is a hub for foodies, wine connoisseurs outdoor, enthusiasts, and of course cherry lovers, one of the things this city is famous for.
Traverse City is on Michigan's Lower Peninsula and gets its name from Grand Traverse Bay a bay on Lake Michigan. The city is perched at the base of the enormous bay and is surrounded by water, forests, and beaches. It really is a beautiful city and a great place for a getaway.
There is, in my opinion, no bad season to visit this amazing city however between May and October tends to be when the weather is better. July and August are best for beach lovers. And the National Cherry Festival in summer is well worth a visit.
Fall here is beautiful , the area is less busy and the vibe is more down to earth. And in winter its a winter wonderland.
Here you will find 14 of the best things to do in Traverse City.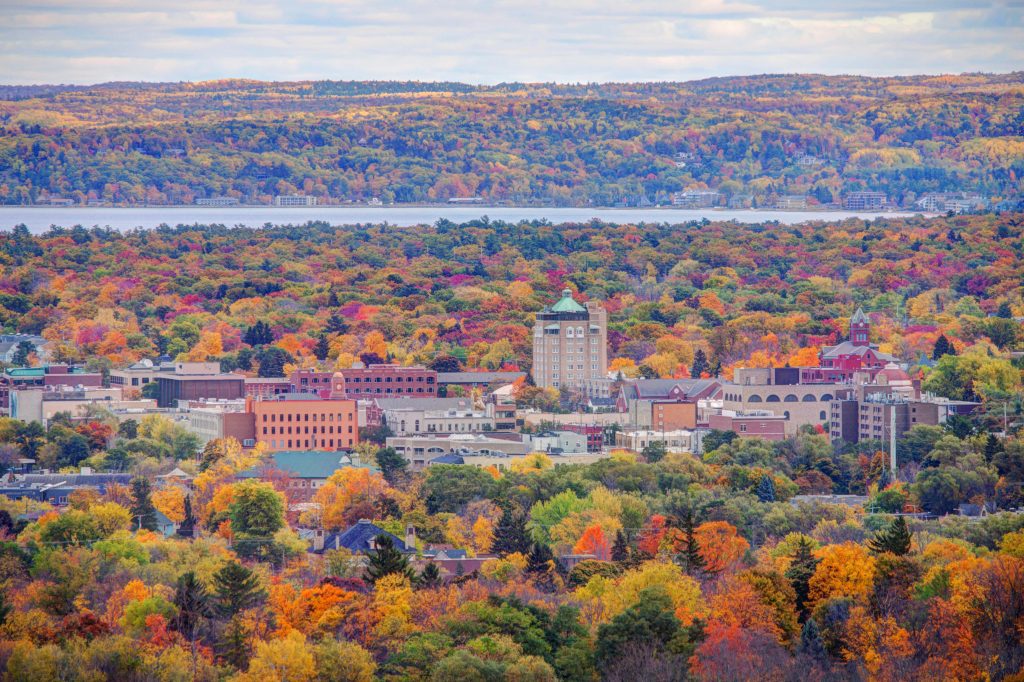 14 Best Things To Do In Traverse City
Stroll Around Traverse Downtown
The downtown area is small but it packs a punch. It is a vibrant happening place with lots of food, shopping, culture, and some history.
You will able to sample some of the amazing food in the restaurants, sample some beer in one of the pubs, visit one of the historic neighborhoods and the beach is within easy reach.
6th street is a great place to see some of the beautiful mansion houses. Perry House is well worth a visit and is a great example of Queen Anne-style architecture.
Front Street is the place to go shopping and is at the heart of the city. It's a testament to how a historic area can be given new life. It's a mix of galleries, markets, antique shops and has a real atmosphere.
Visiting downtown definitely needs to make your thing to do in Traverse City list.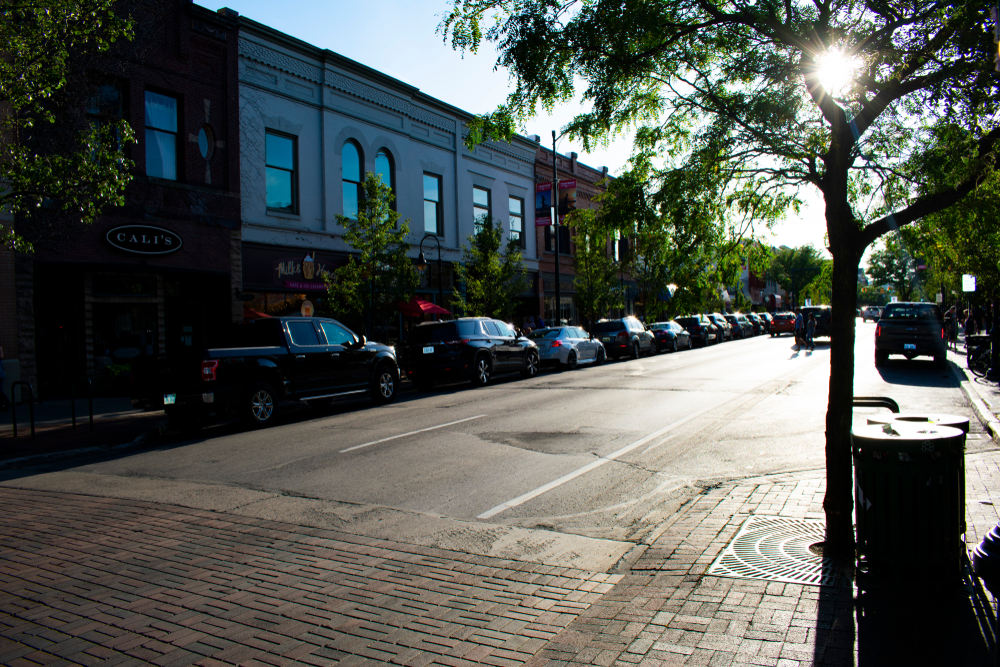 Relax On The Beach
Traverse city has pristine sandy beaches and the beaches are freshwater beaches. I almost guarantee you won't know you are not on an ocean beach.
There is still a sea breeze, the sand is soft and the water a bright blue. Depending on what you like to do at the beach will depend on which is best for you.
You will find typical beaches like Vans Beach, some surrounded by greenery, some secluded, and others bustling.
Clinch Park Beach, Sunset Park Beach, West End Beach, and Volleyball Beach are all in the downtown area so easy to get to.
In fact, there are 10 beaches in the downtown area so you will be spoiled for choice. There are also 9 other beaches within easy driving distance.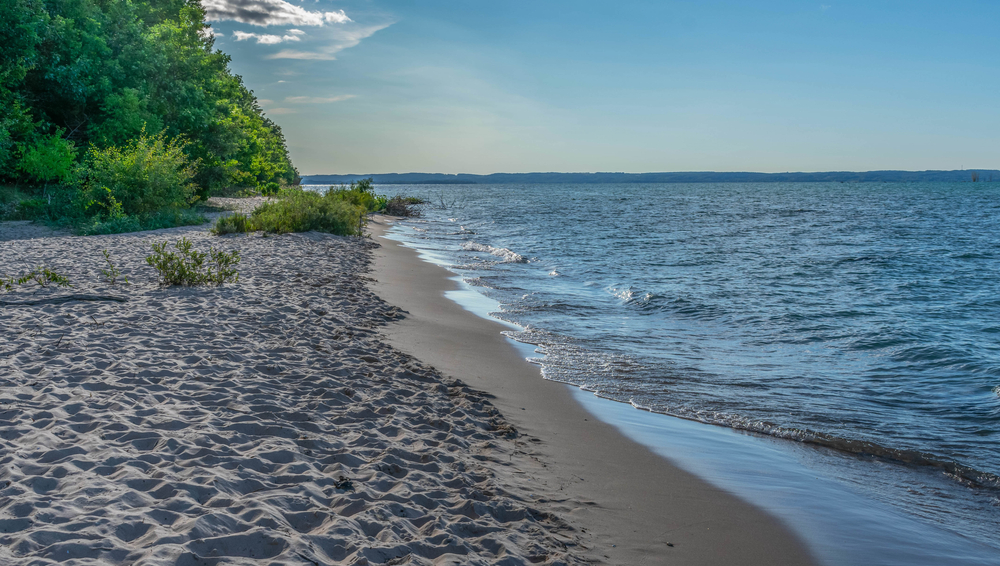 Climb A Dune At Sleeping Bears Dunes National Lakeshore
400 feet above Lake Michigan is Sleeping Bears Dunes National Lakeshore. It's an awe-inspiring sight and Good Morning America named it as Most Beautiful Place in America.
If you have time to visit and do the infamous Dune Climb it is well worth it. At the top of the Dune, you have the most amazing view of Glen Lake. Pyramid Point offers an incredible view of Lake Michigan and nearby Manitou Island
And if you have time, check out Glen Haven an adorable village just north of the Dune Climb.
Go Wine Tasting – Traverse City Style!
Traverse City shares the same latitude as Italy's Piedmont region and France's Berbeau region so the wine here is good, to say the least.
There are over 40 different wineries, vineyards, and tasting rooms. The wines range from crisps whites to deep reds and the regio was included in the Travel Channel's Top 10 Cities for Wine Snobs.
The wineries are well worth a visit and there is a winery to suit every taste from modern to ones that would not look out of place in the Italian or French hillsides.
And the views from all these wineries are stunning.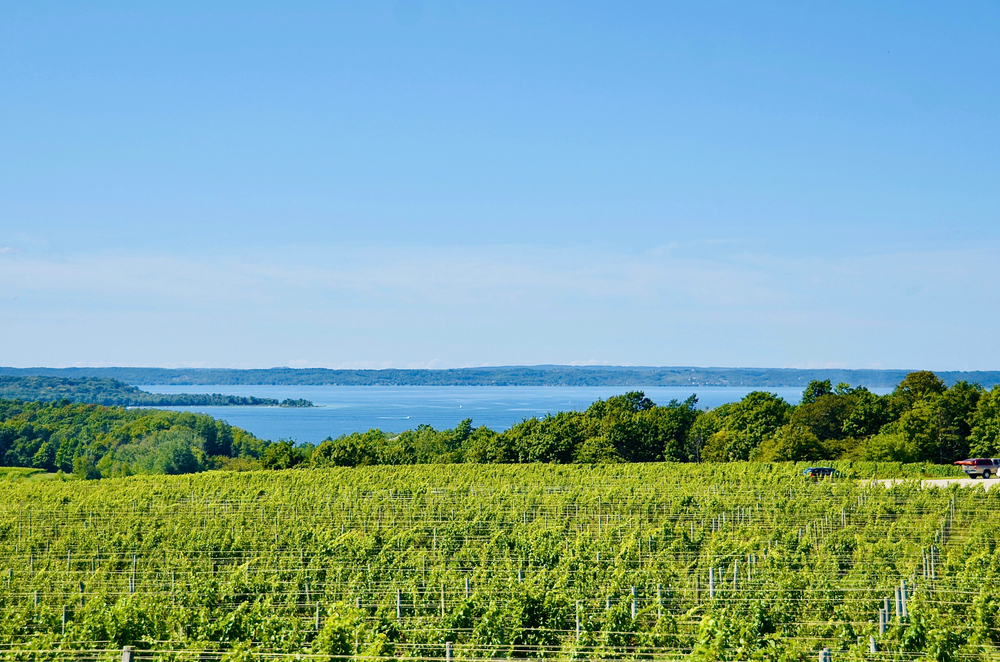 Visit A Microbrewery In One Of America's Best Beer Towns!
Just as this area is known for its wine it is also known for its microbreweries. Listed among America Best Beer Towns, each of the breweries has there own personality.
There is a beer to go with every food and you can learn this by visiting one of the breweries in this area.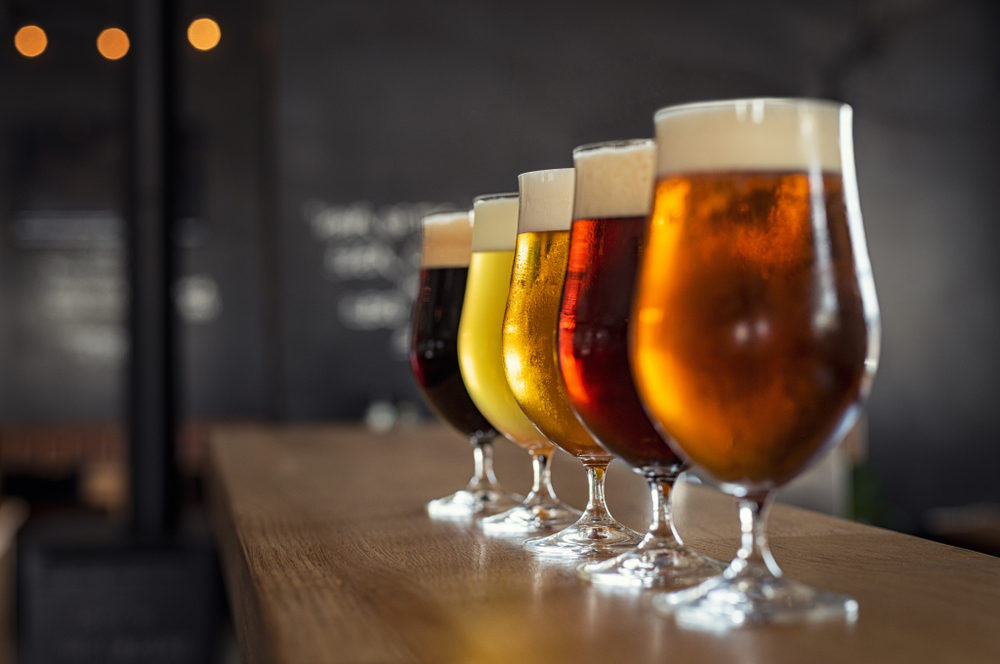 Try The Local Produce
Bon Appetit named Traverse City one of America's five top foodie towns in 2010. This state is also one of the most agriculturally diverse states in the country and the restaurants have a wide range of local produce.
For a small town Traverse really does over-deliver on the food and drink options. If you did not know this city is famous for cherries, expect to see lots of dishes using cherries.
Places well worth checking out are the Taproot Cider House which also does an amazing cherry cider. And for that, all American cherry pie visit the Grand Traverse Pie Company.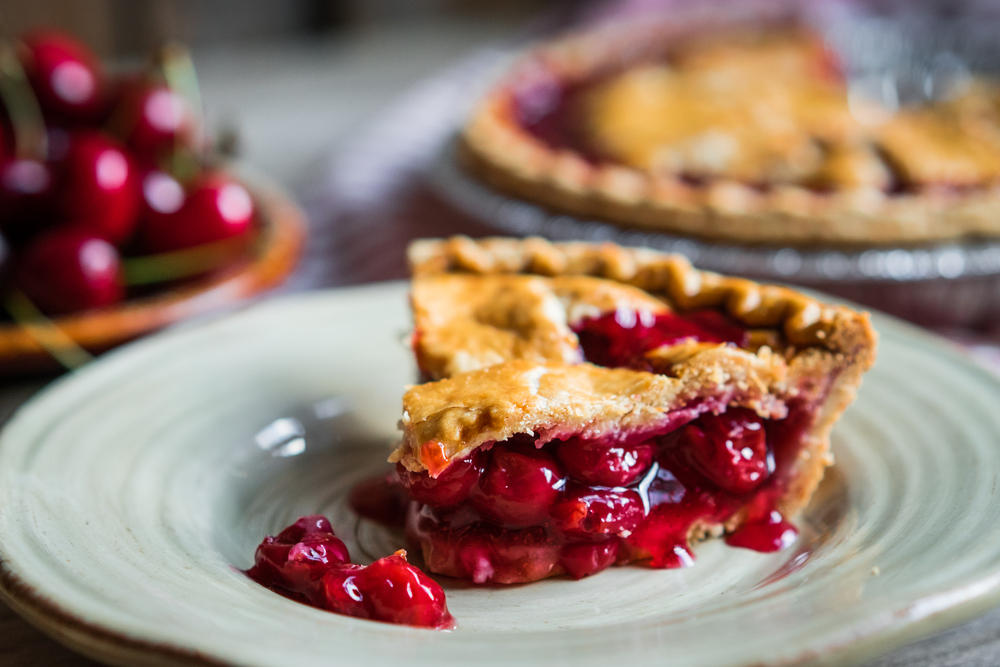 Enjoy The Outdoor Space
It would be a shame to come to this city and not enjoy some of the most beautiful outdoor spaces both within and outside of the city.
Whatever your outdoor recreation you can do it here. hike, bike, fish, golf, swim, sail are all popular and come winter cross-country skiing, downhill skiing or snowboarding, snow tubing, ice skating, ice fishing, are all on the menu.
With rolling hills, towering sand dunes, beautiful water and open spaces there is a lot to do here.
Old Mission Point Park, Sleeping Bears Dunes National Lakeshore are well worth a visit as is the Brown Bridge Quiet Area. And you can also enjoy some of the many trails.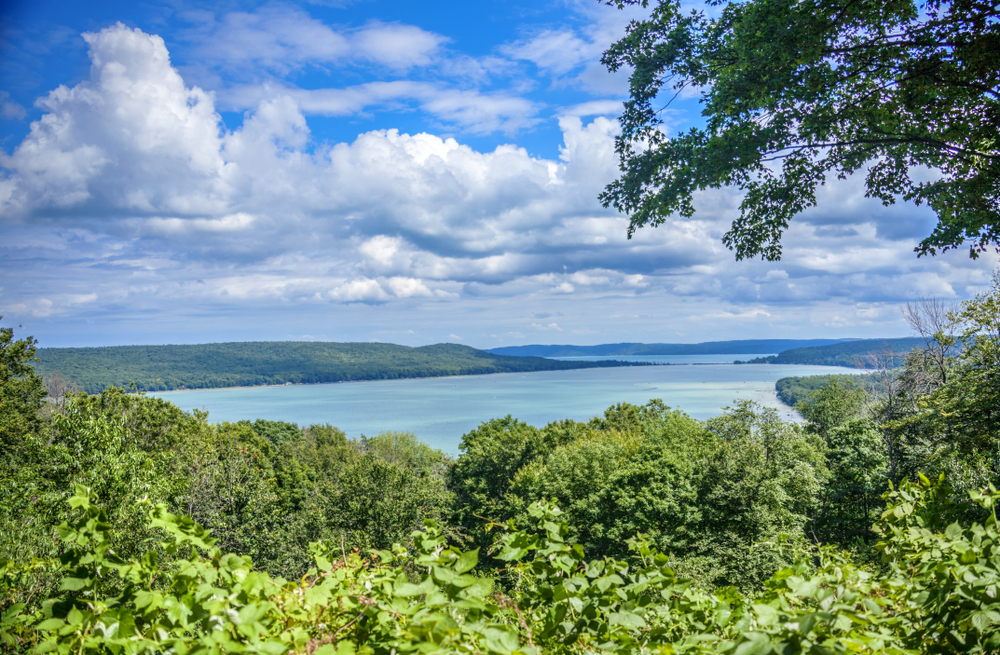 Take A Tour – Beer, Wine, Or Ghost!
This is a city with a lot to offer so if you are pushed for time why not take a tour. The beer and wine tours are pretty unique and interesting
There is a Kayak, Bike, and Brew tour which is as just as it sounds. You also get to taste Cake Walk and Thai Peanut Ales which sound delicious.
The wine tours while they don't include a kayak they can be customized to to suit which wines you prefer.
And if you want to do something very different how about a ghost lantern tour. Locals say this area is super haunted and there is an abandoned asylum and we all know what that means.
The ghost tours also include real ghost hunting equipment which makes them extra spooky.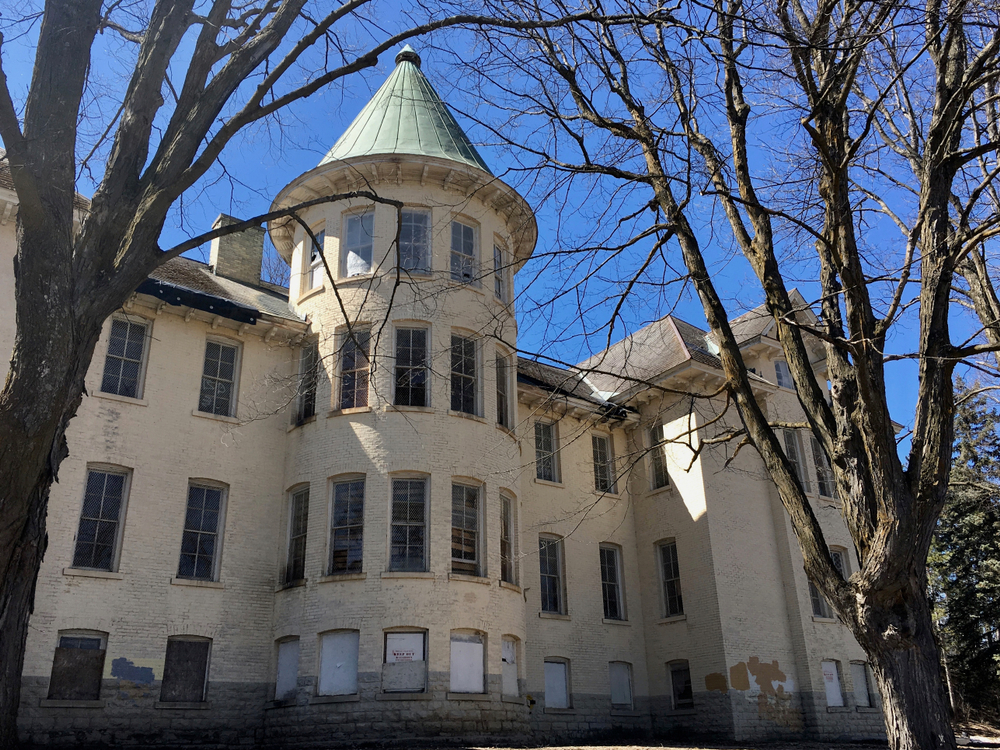 Get Bookish
What you might not know about Traverse City is that it is known as Michigan Book City. So if you love book shops you are going to love what Traverse City has to offer.
There are five great book shops within a few blocks so you do not have to walk very far to have a real bookish .
Horizon Books is located in an old JCPenny building and is huge. The High Self bookstore has spiritual books and also offers spiritual services such as intuitive readings and Reiki.
The Bookie Joint sells used books, Brilliant Books is one of those cute bookshops and Wild Pages sells books and writing supplies.
So if you are after your next read make sure you put some of these bookstores on your things to do in Traverse City list.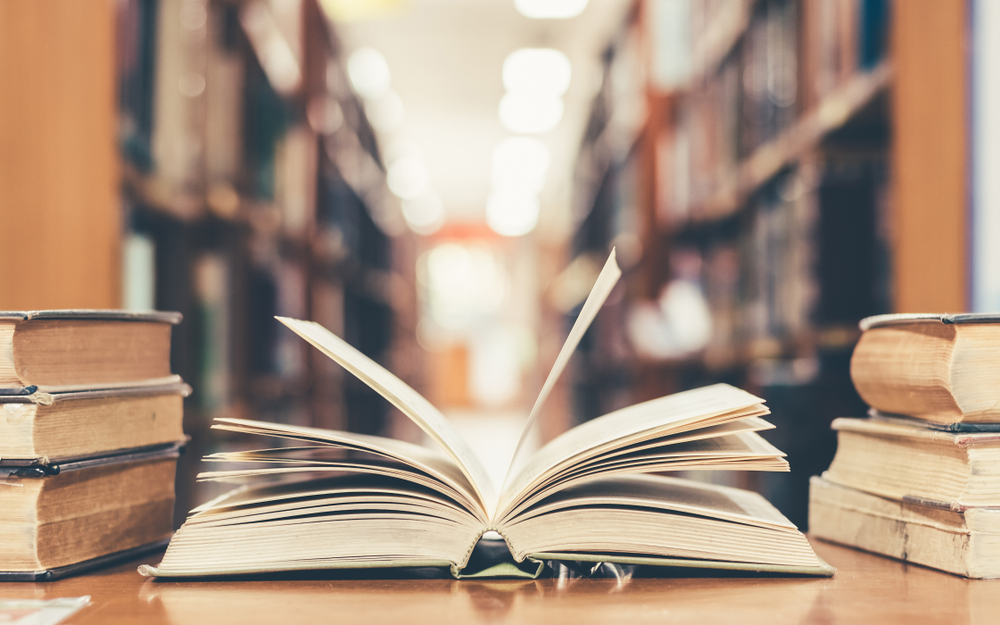 Visit The Village at Grand Traverse Commons
The village is an area of old buildings that have been turned into modern amenities and locations. The site of an 1800's asylum now houses restaurants, boutique shops, and other buildings.
The 63-acre complex is beautiful with Victorian-Italianate style architecture. It was built to be an environment that would help patients recover quicker under the belief that a beautiful location aiding healing.
You can have a walking tour around the grounds to learn about the history of the palace and I highly recommend it.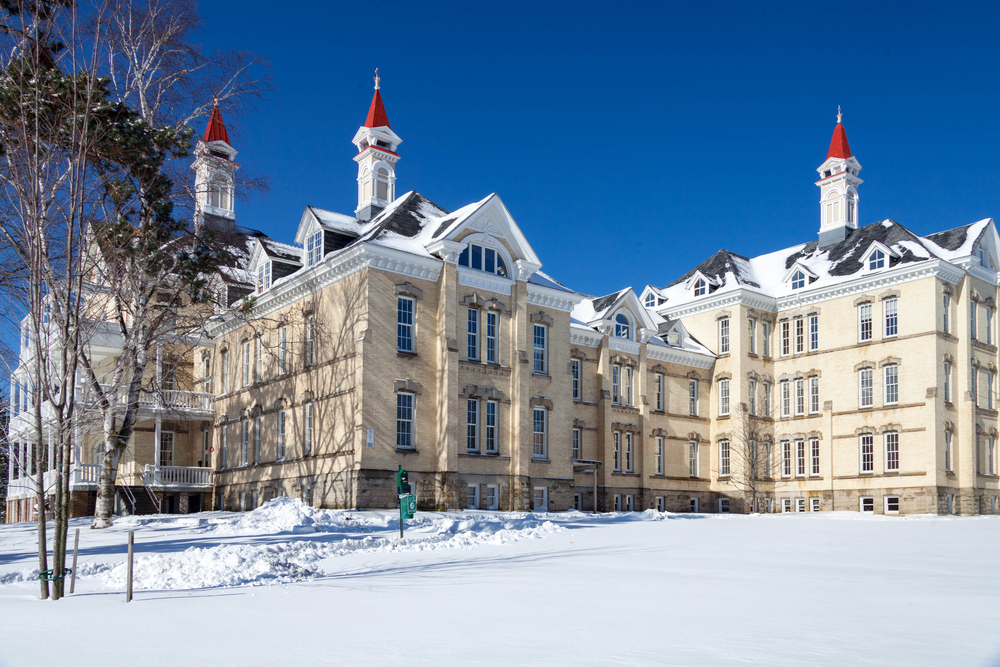 Admire The View At Mission Point Lighthouse
If you are looking for some epic Michigan lighthouses this one deserves to be on your bucket list.
It is 19 miles from the city but well worth a visit. It's a beautiful lighthouse used between 1870 and 1933 and is surrounded by nature, vineyards, and orchards.
The view is beautiful for the top and the lighthouse is on the National and State Historic Register.
The lighthouse and its surroundings are stunning and I really advise a trip if you have the time. It's open between May and September.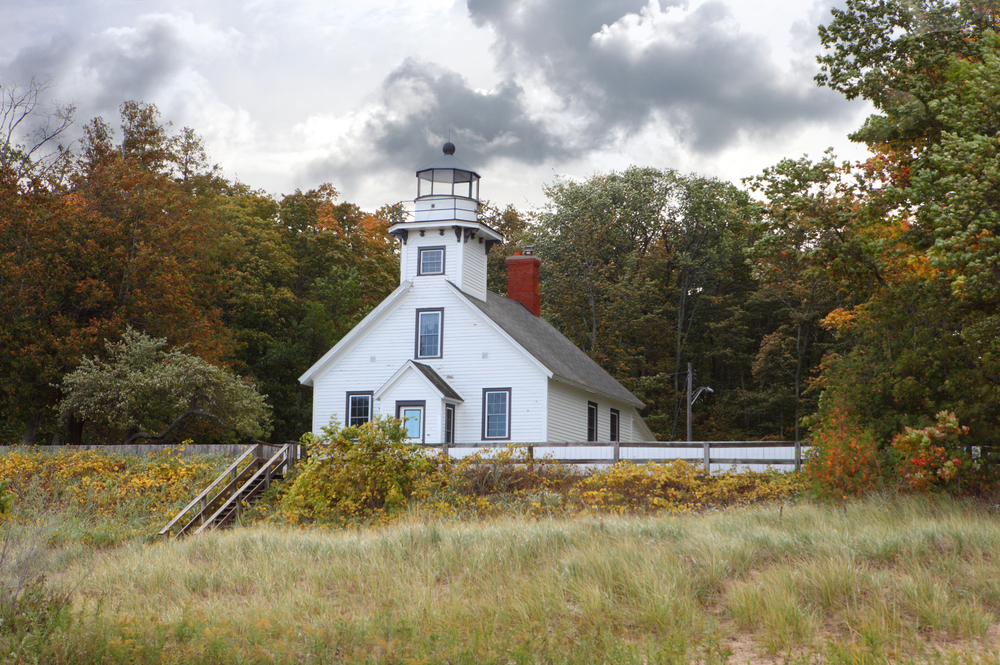 Take In The Atmosphere At Clinch Park
Clinch Park is a great park to visit for a bit of relaxing. The park is close to Front Street and has its own beach.
It's a popular place and you will find a snack bar, bike trails, kayak rentals, and picnic tables. In the evening it takes on a whole different feel with a lovely atmosphere.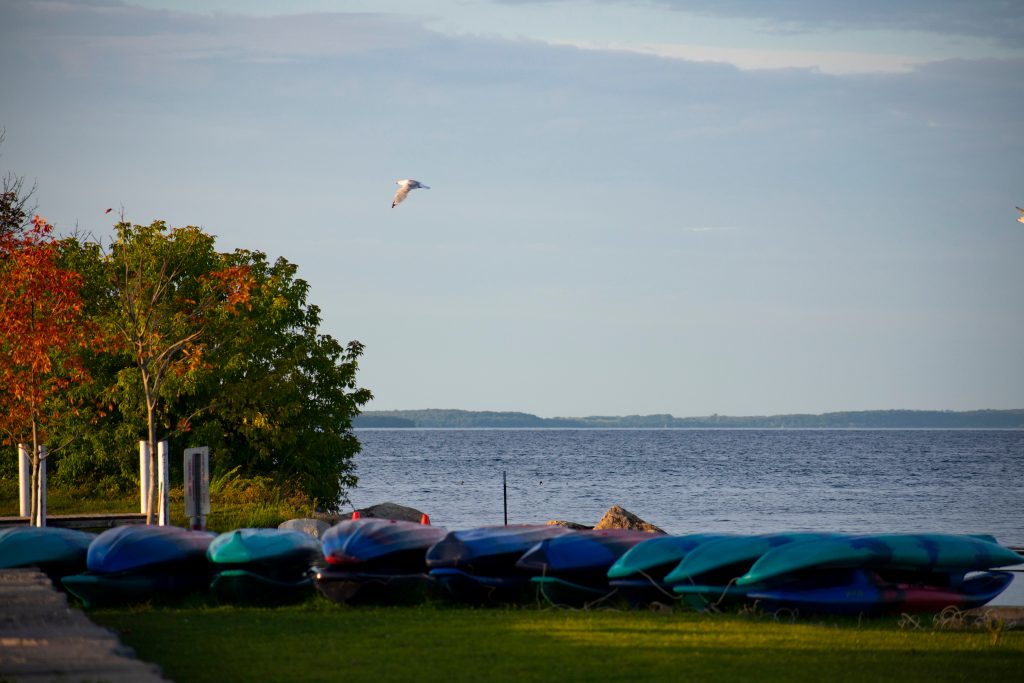 Marvel At The City Opera House
If you love the arts you will love the City Opera house. Located in the downtown area it was built in 1892 and is architecturally beautiful.
There is a regal air about this place and it has been restored to its former magnificence. With vault ceilings, frescos, and gold leaf accents it really is a luxurious building.
If you want to enjoy it more book to see one of the performances and enjoy this beautiful building the way it was supposed to be.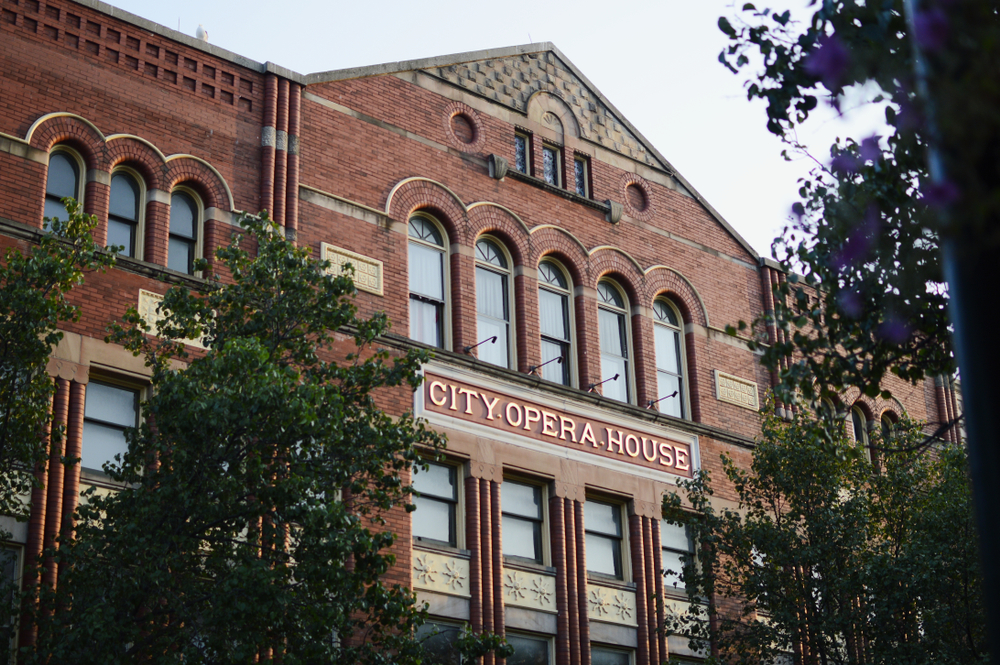 Riding A Bike Is A Great Thing To Do In Traverse City
Getting on your bike might not be the first thing you think of when vacationing but it is a great way to see this city.
TART Trails preserves and maintains open spaces and bike corridors and has 8 multi use trails covering over sixty miles.
The longest is a 27-mile long trail called the Sleeping Bear Heritage Trail which connects parks and local communities.
There is also a 17-mile trail to the beautiful Sutton Bay along a former railway corridor. And the Vasa Pathway runs through state forest land and is a great mountain bike trail.
Go for a walk, run, or rent a bike and take a trip and see more of this area with the breeze blowing through your hair.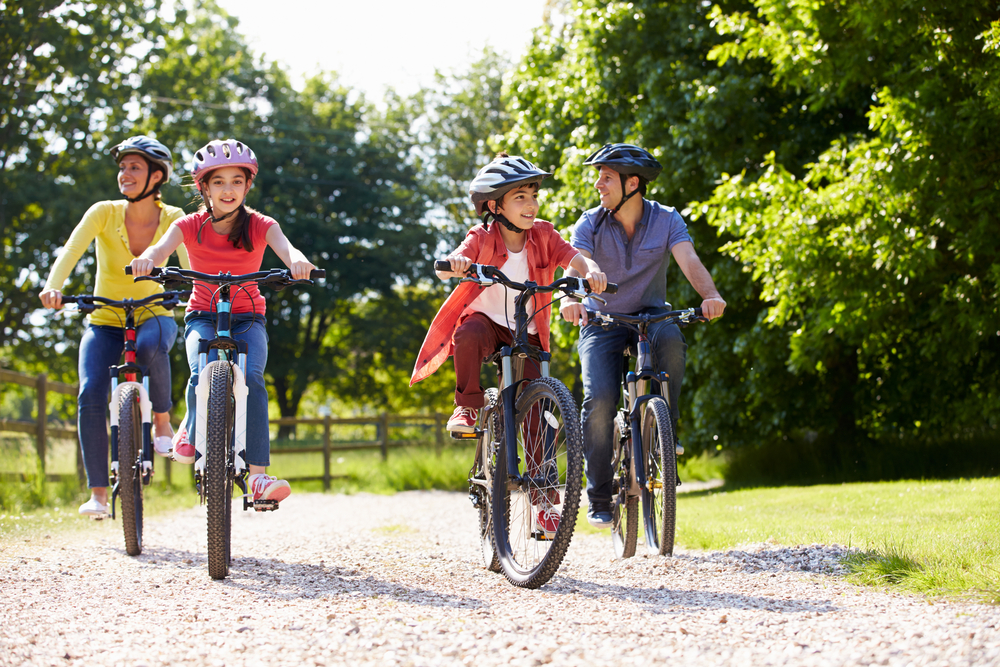 As you can see when it comes to things to do in Traverse City, you have a lot of fantastic options! I hope some of these Traverse City attractions appeal to you.
Whenever you go to Traverse City and whatever you do I know you will have an amazing time. Please come back and tell me all about it.