Are you looking to explore the best National Parks in Michigan? Then this list is for you!
I'm from the Midwest and I know that it is such a varied and interesting place to visit in the United States.
National Parks in Michigan are all different, and you'll find that there is a National Park for just about every interest.
I've picked the best National Lakeshores, Historic Sites, and even Historic Battlefields for this epic list.
All of these amazing National Parks in Michigan are unique experiences and you'll want to take the time to visit each of them.
At these Michigan National Parks, you can explore hiking, watersports, battlefield history, and even abandoned copper mines.
With so much diversity between the types of Michigan National Parks, there is guaranteed to be a park that interests you on this list!
So, lets take a look at the 8 Best National Parks in Michigan.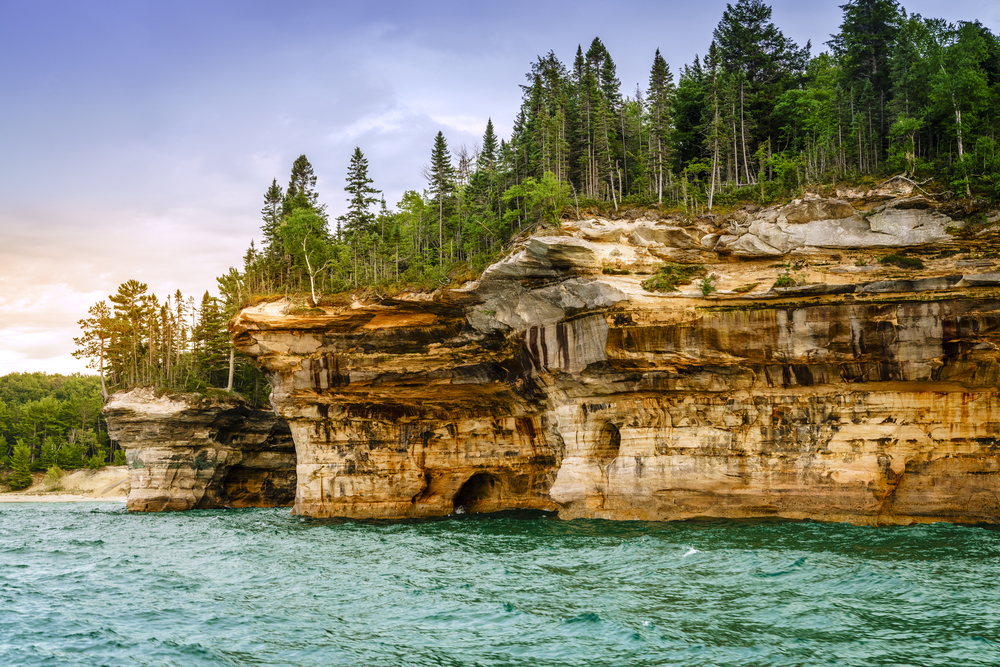 8 Best National Parks in Michigan
Isle Royale National Park
Isle Royale National Park is an isolated island in Lake Superior, off the coast of mainland Michigan.
Outdoor adventurers will find plenty to do at this secluded Michigan National Park, and it is one of the coolest parks in the Midwest.
There are opportunities for hiking, watersports, biking, and camping.
To get there, you'll need to take a ferry, a private boat, or even a sea plane.
Once there, you can of course explore the outdoor activities on your own, but there are other things to do as well.
You can join a park ranger for a guided hike, observe ranger led education programs, and more.
There are also opportunities to take guided boat tours around the island, where you'll learn more about the island's history and preservation efforts.
As far as hiking, you have a few options.
Isle Royale is perfect for backpacking trips around the whole island. But there are plenty of trails perfect for simple day hikes leading to Michigan Beaches.
For day hikes, there are a few trails in both the Rock Harbor and Windigo areas.
You'll have the option of exploring short and long day hikes in both areas.
For longer backpacking trips, you'll need to obtain a camping permit.
Once you do, there are several options and ways that you can explore Isle Royal.
No matter what you decide to do, Isle Royale is an excellent U.P. National Park.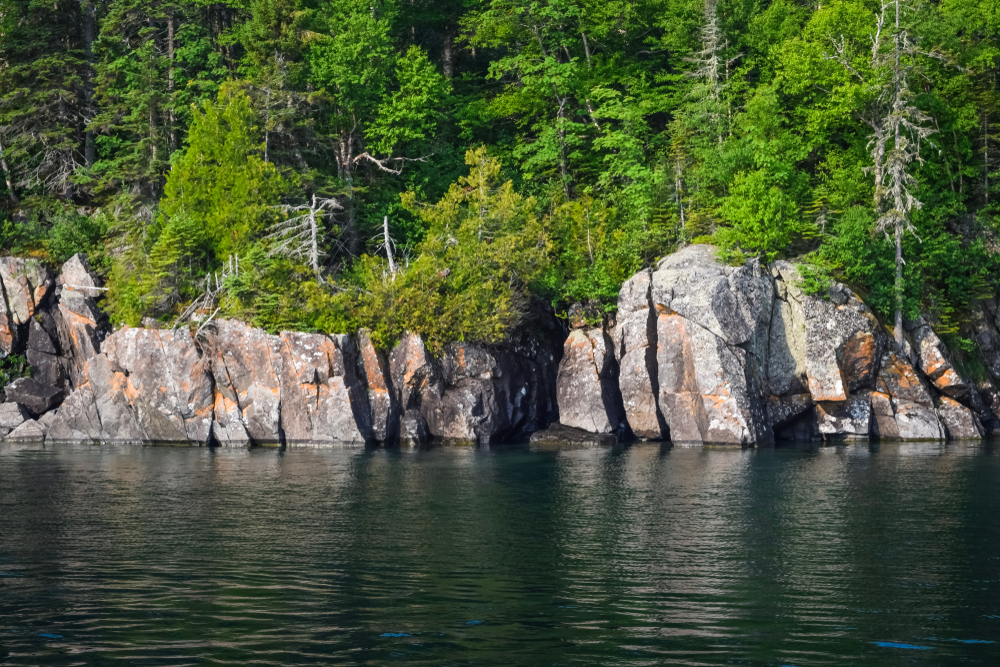 MotorCities National Heritage Area
MotorCities is a National Heritage Area that includes a large portion of Southern Michigan.
It is home to over 100 historic buildings, landmarks, and museums, all of which tell the story of America's automotive history.
Many of the locations are in or around Detroit, which was once the capital of America's automotive industry.
Highlights of the Heritage Area include the Automotive Hall of Fame, which is where you can find the most ingenious car designs in history.
You can visit many original factories of some of the most famous automotive companies in American history.
There are also beautiful parks, restaurants, and museums, all of which played some role in the American automotive industry.
While most of the sites are in Detroit, the Heritage Area expands past the city.
The MotorCities National Heritage Area would also make for an awesome road trip through Michigan.
You can take your time driving through the state and exploring the birth place of the American automotive industry.
With over 100 different stops to choose from, you can road trip for as long as you want.
You can make it a day trip or spend a week out on the road learning about the area and its role in the automotive industry. Some might even consider this a historically romantic road trip!
This is a trip where automotive enthusiasts can enjoy taking the time to explore the area's rich automotive history at their own pace.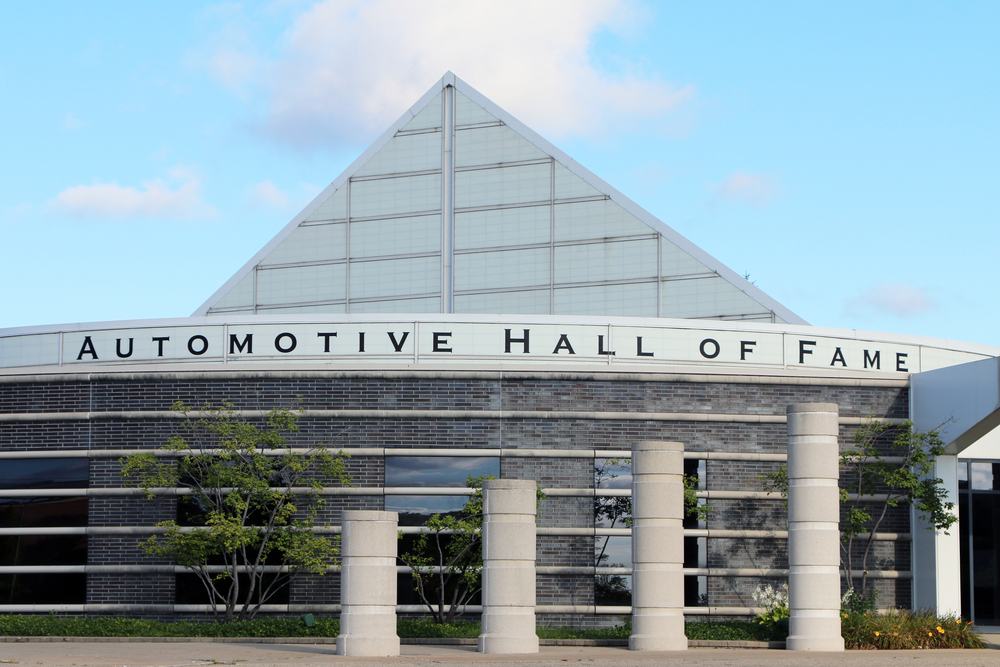 North Country National Scenic Trail
The North Country National Scenic Trail isn't just in Michigan.
In fact, it spans 8 states: Michigan, Minnesota, North Dakota, New York, Ohio, Pennsylvania, Vermont, and Wisconsin.
So, you can pick up the trail in any of those states and find a different experience.
In Michigan, the trail crosses almost the entire Upper Peninsula, from East to West in the state for almost 550 miles.
Most of the hike is through Michigan's stunning wilderness.
You'll hike along Lake Superior, through rugged wilderness, beautiful woodlands, come face to face with rushing waterfalls and more.
Part of the trail even includes the Mackinac Bridge, which you can only walk across one day a year.
You can choose to backpack and hike the whole thing, or pick it up in small pieces and chunks.
The official North Country Trail Association even puts out a challenge every year.
If you hike 100 miles of the trail, in any state, and at any pace, you are eligible for a special commemorative patch.
You can participate by hiking, biking, snowshoeing, skiing, or any other activity where you are physically crossing 100 miles of the trail.
Its is a super fun and unique way to experience the beauty of the trail.
There is no wrong way to explore and enjoy the North Country National Scenic Trail.
That's what makes it one of the best U.P. National Parks.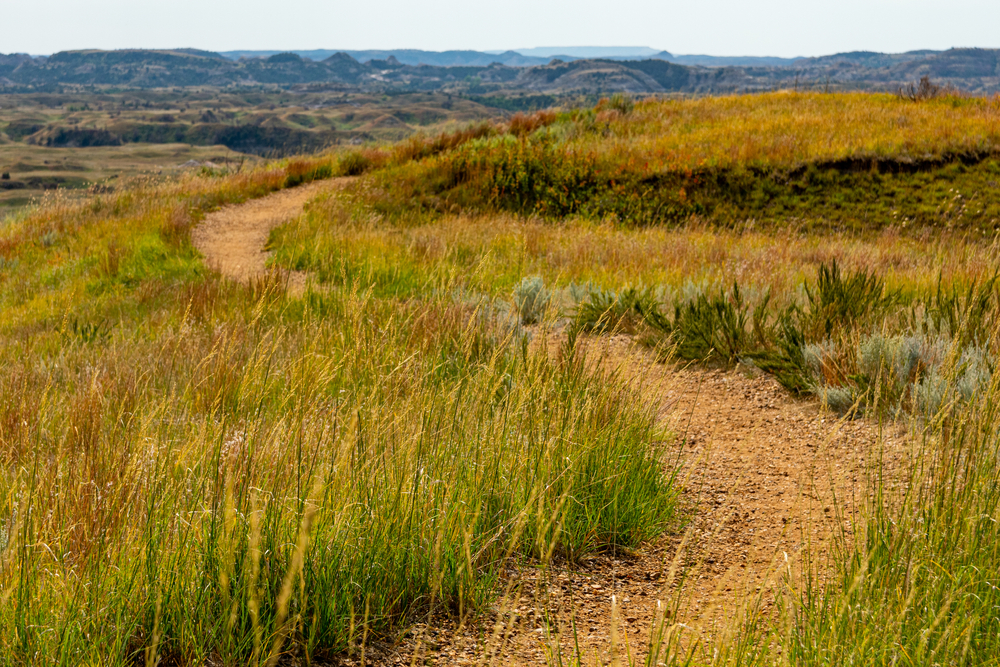 Pictured Rocks Lakeshore
If you are looking for an epic Midwest getaway, then consider exploring Pictured Rocks National Lakeshore.
Pictured Rocks National Lakeshore is a unique National Park in Michigan.
Compared to other National Parks in the state, it almost feels like stepping into a completely different state.
Pictured Rocks Lakeshore has a unique history. It is not just a beautiful lakeshore, untouched by humans.
In fact, the Lakeshore has a deep maritime history, which includes one of the coolest lighthouses in Michigan.
The Lakeshore also has a history of logging, iron mining, and plenty of shipwrecks. Which led to the building of the Au Sable Lighthouse.
The Au Sable Lighthouse and Station were built to help sailors navigate the rocky shore and lessen the number of shipwrecks in the area.
Now, visitors to the National Park can tour the iconic lighthouse.
At the Lakeshore you can also enjoy hiking, biking, and watersports.
The rangers at the park even offer guided hikes and kayaking trips.
There is an endless amount of things to do in Pictured Rocks National Lakeshore, one of the best Michigan National Parks.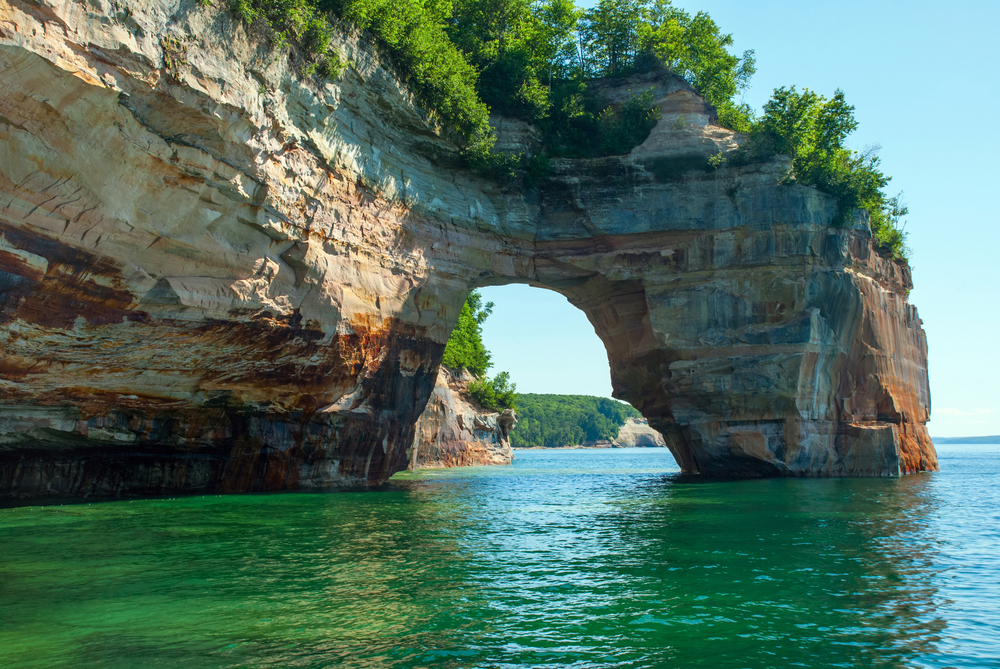 River Raisin National Battlefield
River Raisin National Battlefield Park aims at preserving the history of the battles that took place in the area in January 1813.
The battlefield was used during the War of 1812 and marked a decisive victory for the Tecumseh's American Indian confederation.
It also marked the greatest defeat for the US during the War of 1812.
The rally cry of 'Remember the Raisin' spurred support for the War and was seen as instrumental in encouraging US soldiers.
Now, people travel from all over to pay their respects and learn about what was possibly the most important battle in the War of 1812.
There is a park visitor center which has detailed information about the battle as well as the history and cultures of the area.
Before it was given to the British, the area was a place for Native American tribes and French colonists.
While exploring the visitor center, you'll learn all about the area before you head out and actually tour the battlefield.
The park isn't focused on just the battle however.
There is also a Heritage trail and you can enjoy traditional watersports on the river as well.
It is a beautifully maintained Michigan National Park and is perfect for a day spent outside.
Sleeping Bear Dunes National Lakeshore
Sleeping Bear Dunes is a National Lakeshore in Michigan.
There you'll find a diverse and unique landscape.
With miles of sandy beaches, dense and lush forests, crystal clear inland lakes, and more, Sleeping Bear Dunes is a beautiful National Park in Michigan.
Sleeping Bear Dunes is another of Michigan's National Lakeshores that is steeped in maritime history.
On the park grounds, you can explore a lighthouse, a US Life-Saving Station, quaint coastal villages, and even farmsteads.
At the park's visitor center, you'll be able to learn a lot about the area.
From its original Anishinaabek Nation dwellers to its more modern history.
The name of the area, Sleeping Bear Dunes, even comes from an Anishinaabek legend.
The park takes great care in telling the story of the land's original peoples.
In it's more modern history, the area became a bustling commercial shipping hub for ships crossing the Great Lakes.
You can also take the time to explore the park's lighthouse and US Life-Saving Station to learn about its history as a commercial shipping hub.
The National Park also offers plenty of opportunities for outdoor adventures like hiking, watersports, and observing the native flora and fauna.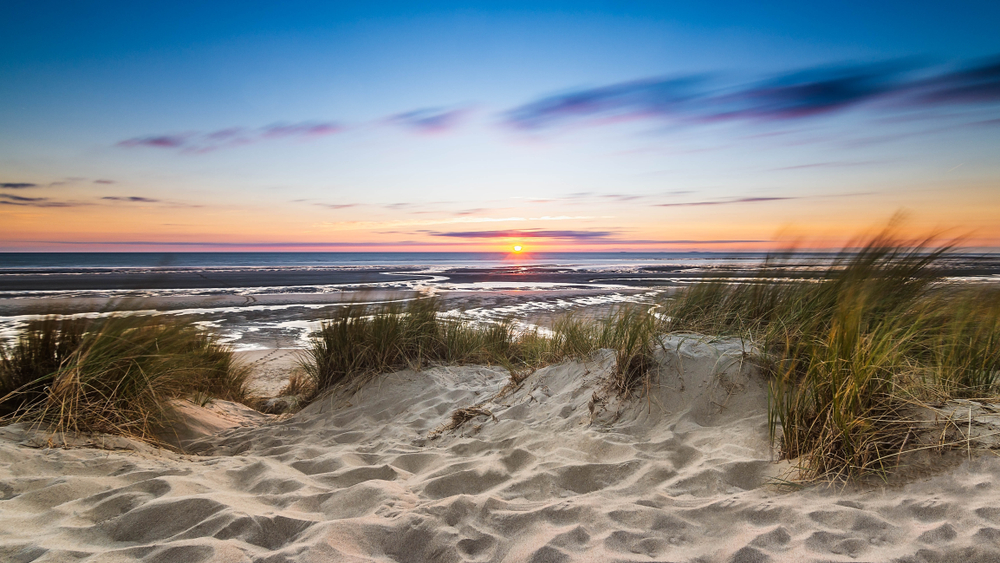 Keweenaw National Historic Park
Keweenaw National Historical Park may be the most unique National Park in Michigan on this list and it is located near some unique Michigan small towns!
You'll get to experience the National Park staples like outdoor activities, but that isn't necessarily what Keweenaw is known for.
For over 7,000 years, the people who have lived in Keweenaw have been mining copper.
Native American's would mine the copper to make tools and weapons.
In the 1800s, European investors and immigrants arrived in the area and saw potential in the mines.
From taking over the copper mines, the European settlers created thriving industries and communities around the mines.
Mining stopped in the 1900s, but still remains an integral part of the area's history.
Visitors to the National Park can learn more about that history in a variety of ways.
There is a visitor's center that has several informative displays.
From short video presentations to picture timelines of the area, and there are even presentations that are made for kids.
The park also leans into the mining aspect and has set up a Minecraft project, which is a fun way to learn about the area.
You can also explore the park's shop, which features items about the history of the area.
The best part about the park is getting to explore the abandoned mines and mining facilities.
It is one of the best National Parks in Michigan simply because it is such a unique experience.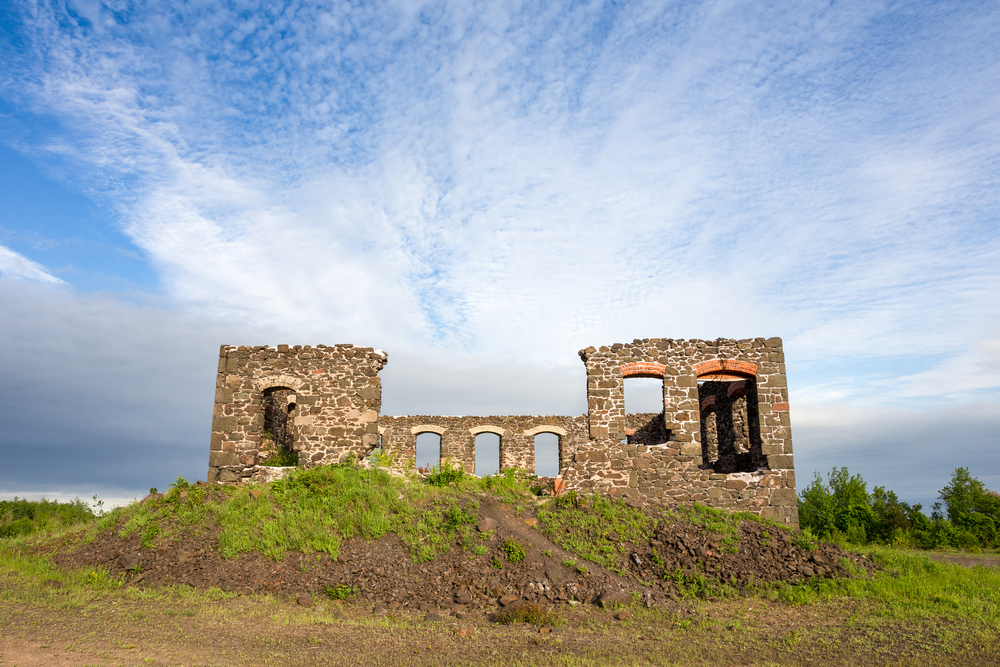 Mackinac Island
Mackinac Island became the country's second National Park, shortly after Yellowstone, in 1875.
After becoming a National Park, locals began to take painstaking steps to preserve the history of the island.
Thanks to their tireless efforts, the entire island is now listed as a National Historic Landmark.
Now, the island itself has become a major tourist area.
The only way to get to the island is by boat, and you'll find no cars once you are on the island.
Instead, visitors must get around either on foot, on bikes, or by horse drawn carriage.
On the island you'll find tons of historic sites and landmarks.
From Fort Mackinac, historic residences, an 1814 battlefield, and even a beach where the British landed.
There are also over 70 miles of roads and trails that you can explore.
Some are in the Historic Downtown District, while others take you through more wooded areas of the island.
If you are looking for a unique Michigan National Park, then Mackinac Island is one you should definitely consider visiting!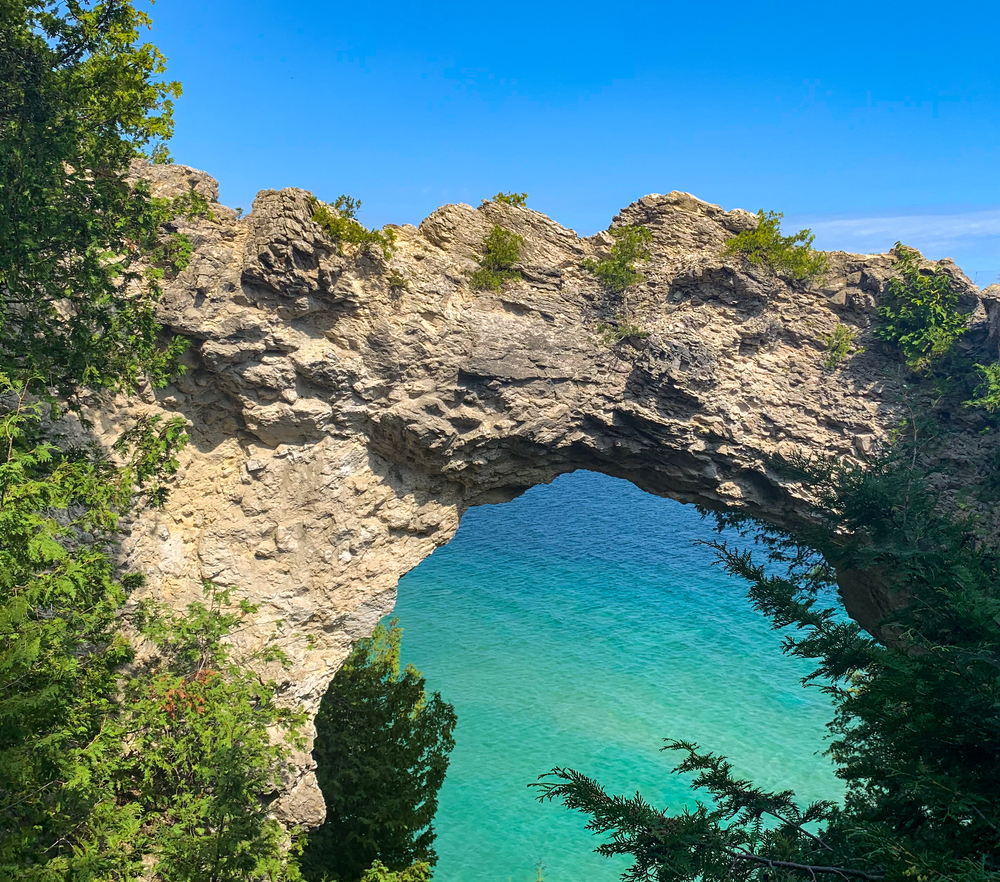 Packing List For Visiting Michigan National Parks
If you will be traveling, either by plane or by car to Michigan, here are some tips on how to pack lightly.
A concealed travel pouch may be one of the most important items you bring along when visiting national parks in Michigan. It is always important to protect your personal information. Identity thieves are everywhere.
This unisex RFID blocking concealed travel pouch is lightweight and comes in several colors. It has lots of organization to give you peace of mind. You can place it under your hiking clothes next to your body to carry your ID safely.
f you have a pouch already that does not come with the RFID protection, as I do, these RFID sleeves are the perfect solution.
This configuration comes with enough credit card sleeves that the entire family would be protected. They are slim too, so they will easily fit into your pouch or wallet.
If you are planning on taking a lot of pictures with your phone you will definitely want to consider an external charging battery. This Anker high-speed phone charging battery is the exact one I carry with me on all of my trips.
It can be used on a variety of phones, not just an iPhone like I have. And wow is it fast!
I like that it holds its charging capabilities for several uses so I do not have to worry about it while out and about, and if I forget to recharge it at night, it will still be good to go the next day.
My daughter gifted me with this FugeTek selfie stick and tripod setup for my birthday. I absolutely love it! It is made of lightweight aluminum and so easy to use.
t has Bluetooth connectivity and is a breeze to use for taking selfies with all those nature shots while visiting Hocking Hills.
Hydration is so important when on vacation. You want to remain hydrated throughout your Ohio weekend getaway to support your immune system which in turn will be stronger to fight off any germs you will encounter during your travels.
You will want to bring your own refillable water bottle with you.
I never leave home on a trip without my Bobble filtration bottle. The 18.5-ounce size is perfect for hiking and it fits nicely in the pocket of a backpack.
When filled with water, it is not too heavy to carry. And the charcoal filter ensures fresh clean water whenever you fill the Bobble.
You can find filter replacements here.
Perhaps you are traveling a long distance and packing space is a premium in your suitcase, or in your car. Then this set of collapsible silicone foldable water bottles would work well for you. Would not take up much space at all.
You will want a backpack or daypack with you to store snacks, your water bottle, phone, extra clothes, etc.. when celebrating Christmas in Ohio. No matter the time of day or evening.
This foldable water-resistant backpack would be great.
It is very affordable and is available in many color options for you to choose from. The fact that it folds down into a zippered pouch will make it easy to pack!
—
Have you been to any of these awesome National Parks in Michigan?
If so, I'd love to hear about your trip in the comments!
If you haven't gotten the chance yet, which one do you think you'll visit first?