There are plenty of islands in Ohio even if this Midwest state is not your first thought for an island getaway.
There are so many things to do in Ohio and Ohio has 312 miles of Lake Erie shoreline. There are a number of islands sprinkled throughout this Great Lake that belongs to Ohio.
If you are looking for a unique nature getaway in Ohio, then check out some of these islands on Lake Erie for a fun time.
From cute, fishing towns to historic sites to wildlife refuges, these islands in Ohio have something for every type of traveler to enjoy.
The more developed islands are great for a family vacation or romantic getaway. You can explore small towns and wineries, chill at beaches, go shopping, or spend time out on the water.
On the other hand, some of the islands have been left open to nature and wildlife. These islands of Ohio are great for photography, birdwatching, and fishing.
A few of these Lake Erie islands are completely inaccessible unless under special circumstances. Even so, they are fun to learn about.
Now, let's look at some of these Ohio islands in more detail!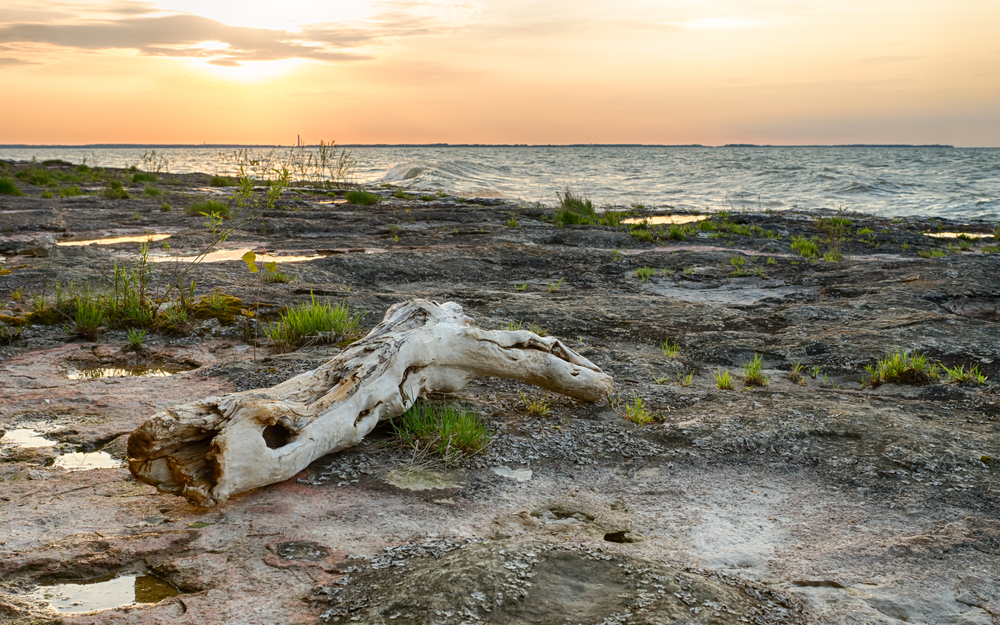 10 Best Islands in Ohio to Escape To
South Bass Island
South Bass Island is probably the most famous islands in Ohio and is even known as the "Key West of Lake Erie."
This is where you will find the charming town of Put-In-Bay, with so many charming things to do This is a popular vacation destination for both tourists and locals.
There are so many historic and fun things to do in Put-In-Bay and the rest of the island.
Head 352 feet into the air for amazing views from atop Perry's Victory and International Peace Memorial, which honors those who fought in the Battle of Lake Erie during the War of 1812.
It costs $10 to ride the elevator to the top of the world's tallest Doric column.
Nature lovers will want to explore South Bass Island State Park or visit the amazing Butterfly House where there are over fifty species of butterflies.
Chocolate lovers or anyone traveling with kids will want o stop by the Chocolate Cafe and Museum.
The 45-minute tour of the museum will teach you about the history of chocolate, and you will see chocolate sculptures.
The cafe will make your mouth water with a menu of milkshakes, gelato, pastries, and more!
Visit the Lake Erie Island Historical Museum and the South Bass Island Lighthouse to learn more about the region's history and culture.
To get to South Bass Island, you can take one of two ferries. The Miller Ferry is an 18-minute ride from Catawba Island to the southern tip of the island.
Take this ferry if you want to bring a vehicle. The Jet Express leaves from Port Clinton and takes about 35 minutes to arrive in downtown Put-in-Bay.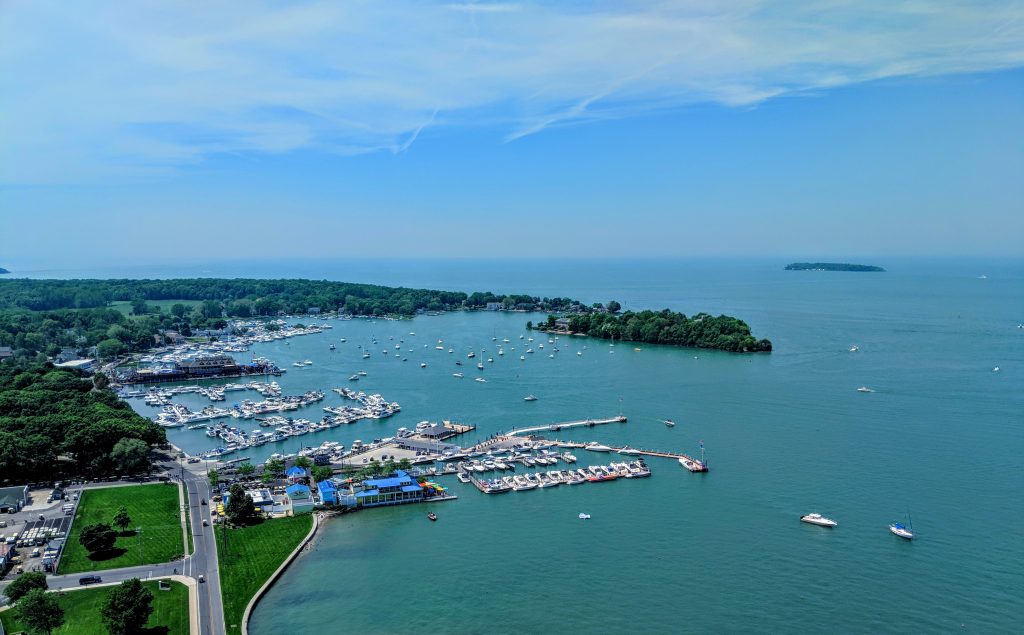 Middle Bass Island
Middle Bass Island is just north of South Bass and can be reached on the same Miller Ferry line. It is a scenic, 40-minute ride.
This island in Ohio was first visited by French explorer, Robert La Salle, in 1679, and was known as the Isle des Fleurs because of all the wildflowers.
In 1856, the Germans took over and began to cultivate grapes. Today, you can visit the old Lonz Winery. It is now a museum.
The winery is found within Middle Bass Island State Park, and it is not the only attraction here. You can rent bicycles, kayaks, and paddleboards to explore the water and island.
The East Point Nature Preserve is accessible only by kayak along the Lake Erie Islands Water Trail. This untouched, natural area is perfect for birdwatching.
Located on one of the best lakes in Ohio, this is one lighthouse not to miss.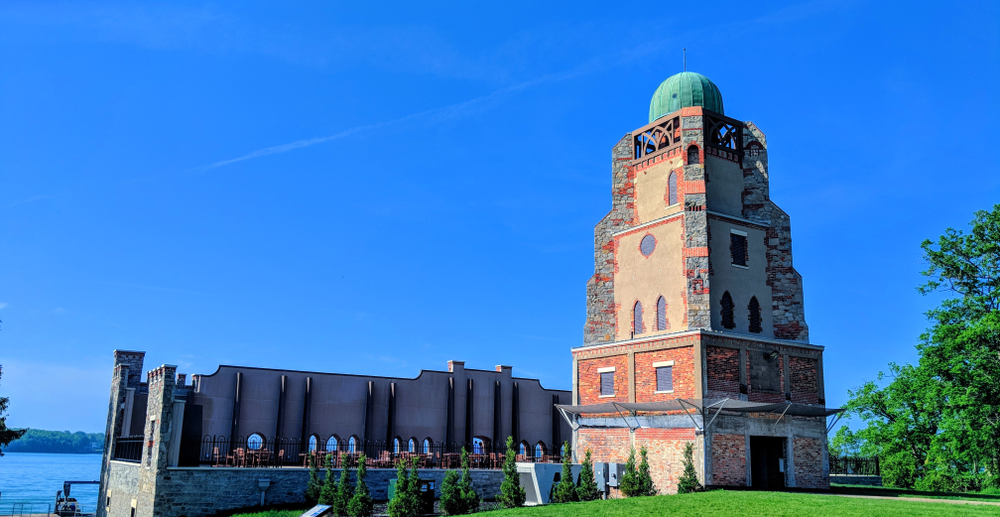 North Bass Island
North Bass Island, also known as Isle St. George, is the last of the Bass Islands and is the least developed.
North Bass Island State Park is a secluded place for fishing, birdwatching, hiking, and primitive camping in Ohio. You'll need a permit to camp.
For a really unique Ohio vacation, rent the Lake House at the state park. This lodge can sleep up to twelve people and features a full kitchen, large-screen TVs, and even wifi. An ATV is also provided so you can get around the island.
The only way to get to this Ohio island is by plane or private boat. There is a small airstrip on the island.
there are really unique lighthouses in Ohio located on the Bass Islands.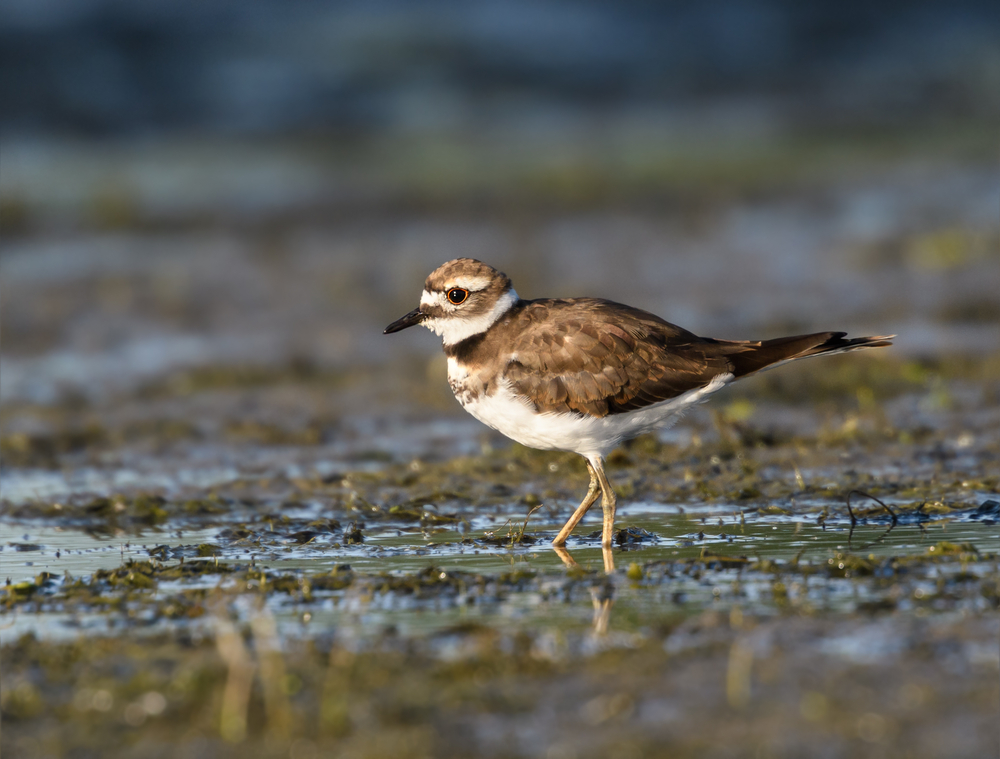 Kelleys Island Is One Of The Interesting Islands In Ohio
Kelleys Island is the largest of Ohio's islands at 4.41 square miles. The island went through many name changes before settling on Kelleys Island in 1840 when the brothers Datus and Irad Kelley bought most of the island. They worked to quarry the limestone here.
Kelleys Island has unique geological features, pretty nature spots, and historic sites that make it one of the best Ohio island destinations.
Like many of the other islands in Ohio, this island was used for wine production and there are still a few wineries where you can get a drink. The Monarch Winery and Butterfly Box is a unique place to visit with a greenhouse you can walk through and a monarch butterfly farm.
Head to Kelleys Island State Park to see something you can see nowhere else in the world.
The Glacial Grooves Geological Preserve features the largest accessible glacier grooves in the world. They are 400 feet long, 35 feet wide, and 10 feet deep. You can marvel at the power of glaciers.
This state park also has kayak rentals, a swim beach, Ohio hiking trails, and a campground.
History buffs will want to visit the Inscription Rock Petroglyphs. This slab of limestone was discovered in 1833 and the carvings are thought to have been made by Pre-Columbian peoples.
There are a couple of ways to get to Kelleys Island. You can take the 20-minute Kelleys Island Ferry from Marblehead which allows vehicles and bikes onboard.
The Jet Express leaves from the Sandusky dock and takes about 20 minutes.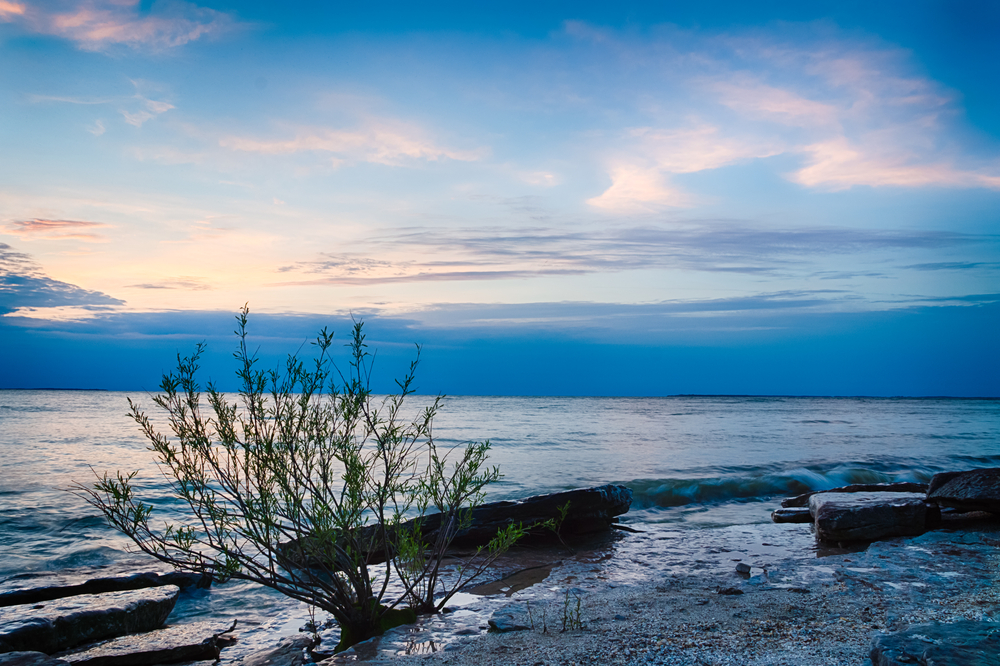 Johnson's Island
Johnson's Island is one of the best islands in Ohio to visit for history lovers. This 300-acre island in Sandusky Bay is also easily accessible since you can drive the causeway to get there.
In 1891, the island became a prisoner of war camp for Confederate soldiers during the Civil War. More than 15,000 men were imprisoned here during that time.
The camp was abandoned after the war, and in 1990, the island became a National Historic Landmark.
Today, you can visit the Confederate Cemetery where over two hundred prisoners were buried. Archaeological digs take place on the island as well.
Johnson's Island makes for a great day trip from Sandusky since the drive only takes about a half-hour.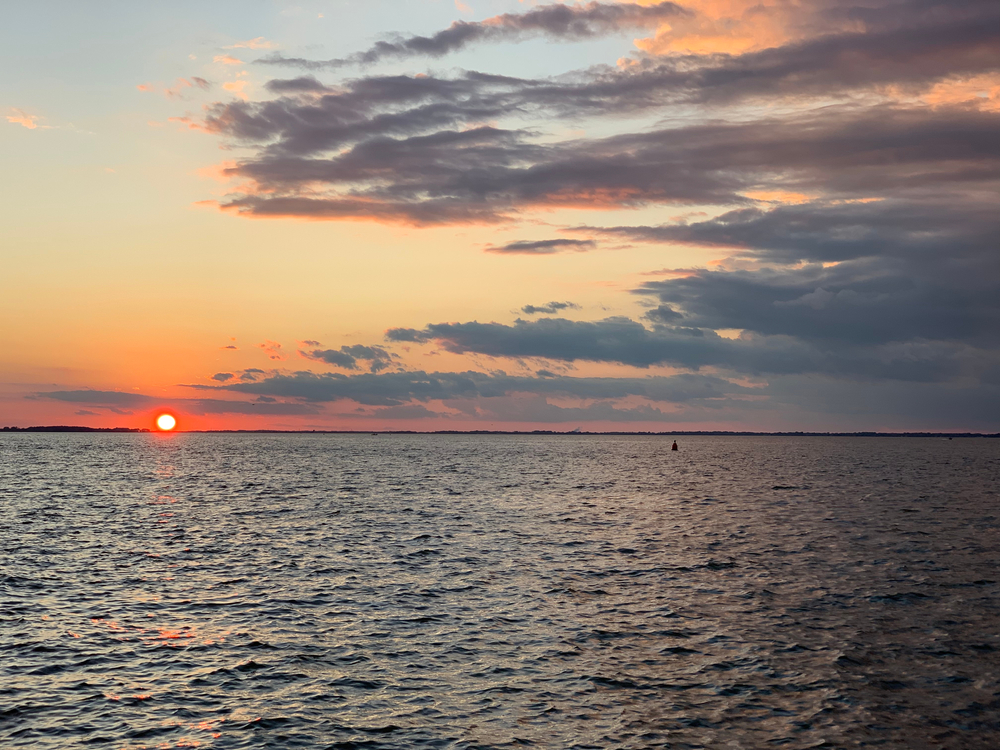 Whiskey Island Is One Of The Best Islands In Ohio To Visit
Whiskey Island is another easily accessible islands in Ohio. This small island is found where the mouth of the Cuyahoga River meets Lake Erie in Cleveland. It is not technically an island, but rather a peninsula.
Half of the island is industrial and the other half holds a marina and a public park. Wendy Park is a great hangout spot to get away from the noise of Cleveland.
The park features sand volleyball, picnic tables, and a fishing pier. It is a great place for kayaking since it is protected by the breakwater. It is also a great place for birdwatching and seeing migrating monarch butterflies in during the fall in the Midwest.
Check out the historic coast guard station for great views of the harbor and city skyline. You can walk along the Whiskey Island Connector Trail which will lead you along the waterfront to Edgewater Park.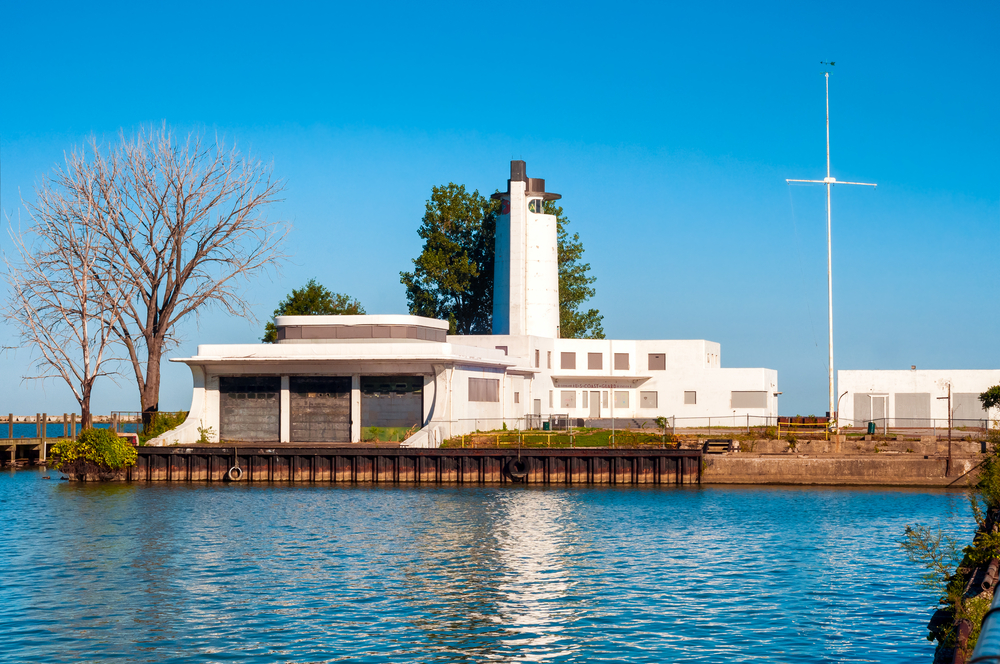 Catawba Island
Catawba Island is another peninsula in Ohio that pretends to be an island. While it is now barely connected to the mainland, historically, it actually was once an island!
This former island in Ohio is a great place to set up a base for a vacation in Northern Ohio. There are plenty of parks to explore and small towns vibes to soak in.
Head to Catawba Island State Park for an awesome beach day on the lake. You can swim, fish, or get out on the water in a canoe or kayak. In winter, you can enjoy ice skate or ice fish.
The area is known for its craft breweries, wineries, and peach orchards, perfect if you are looking for romantic things to do on islands in the Great Lakes.
If you like learning about history, visit the Catawba Island Historical Society Museum.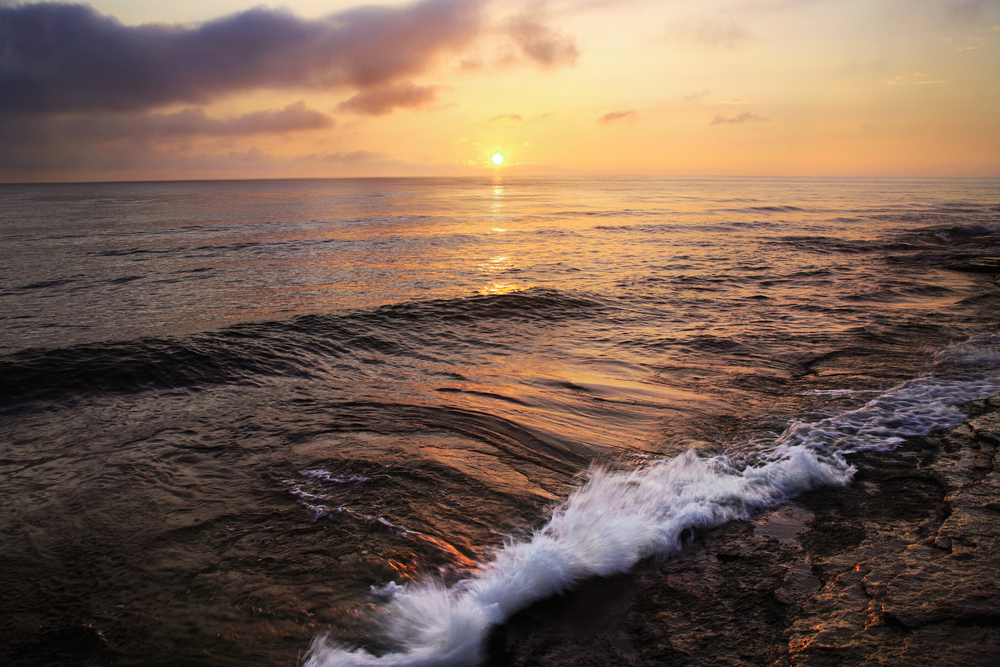 Gibraltar Island Is A Tiny Island In Ohio
Gibraltar Island is a small Ohio island found just off the coast of Put-In-Bay and is known as the "Gem of Lake Erie." Even though this island in Ohio is only 6.55 acres, there are a lot of things to see here.
The island is closed to the public except in the summer when you can book a tour run by Ohio State University. On the island, you will find a collection of historic buildings, geological sites, and a research lab.
Cooke Castle is a Victorian-Gothic mansion that dates back to 1865. The inside is not open to the public, but you can admire the architecture from the outside. The island also has a number of historic cottages and more glacial grooves.
The tours are $10 per person plus $6 for the water taxi.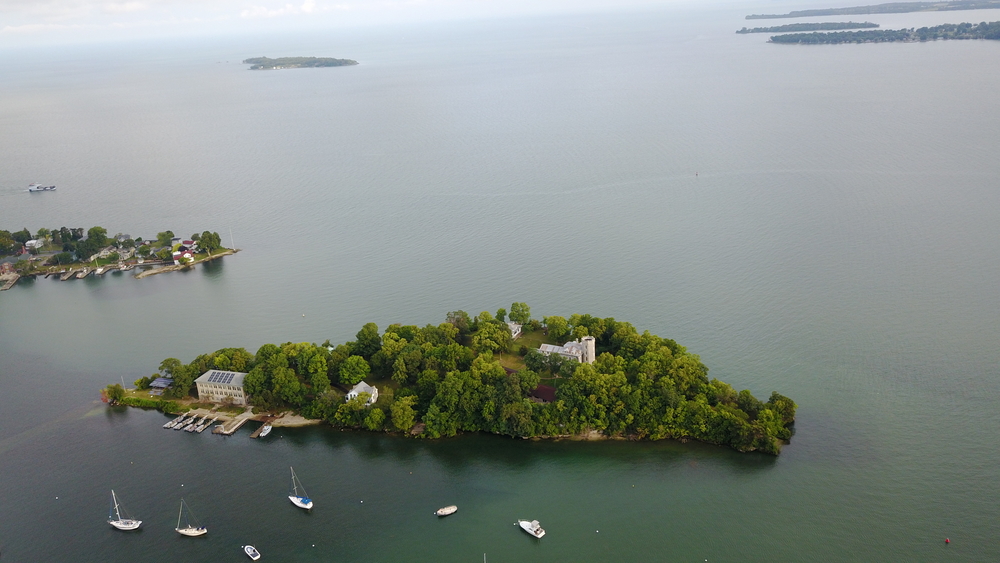 Rattlesnake Island Is One Of The Mysterious Islands In Ohio
Rattlesnake Island is named after the rattlesnakes that allegedly once lived there. The snakes are gone now, though.
This Ohio island changed hands a few times but mostly remained undeveloped until the 1990s.
Today, the island is home to the Rattlesnake Island Club. This private club is only open to members and their guests.
Because of the eliteness of this island in Ohio, and security rerouting people, rumors abound.
But instead of mob activity, members most likely only come to enjoy the pools, racket ball court, golf course, and fine dining.
West Sister Island
The West Sister Island National Wildlife Refuge is one of the islands in Ohio that is no longer open to the public.
Today it is used for research purposes only. It is recognized as an Important Bird Area and is a crucial nesting habitat for herons and egrets.
Even though you cannot visit it, it does have an interesting history to learn about.
If you happen to pass by on a boat, you might see the West Sister Island Lighthouse.
This 55-foot structure was built in 1848 and is one of the oldest lighthouses on the Great Lakes. It is still in operation today.
During Prohibition, bootleggers coming from Canada would stop here along the way and use the thick trees to hide from authorities. If they were spotted, they would dump their bottles overboard.
According to legend, these bottles can still be found littered around the island.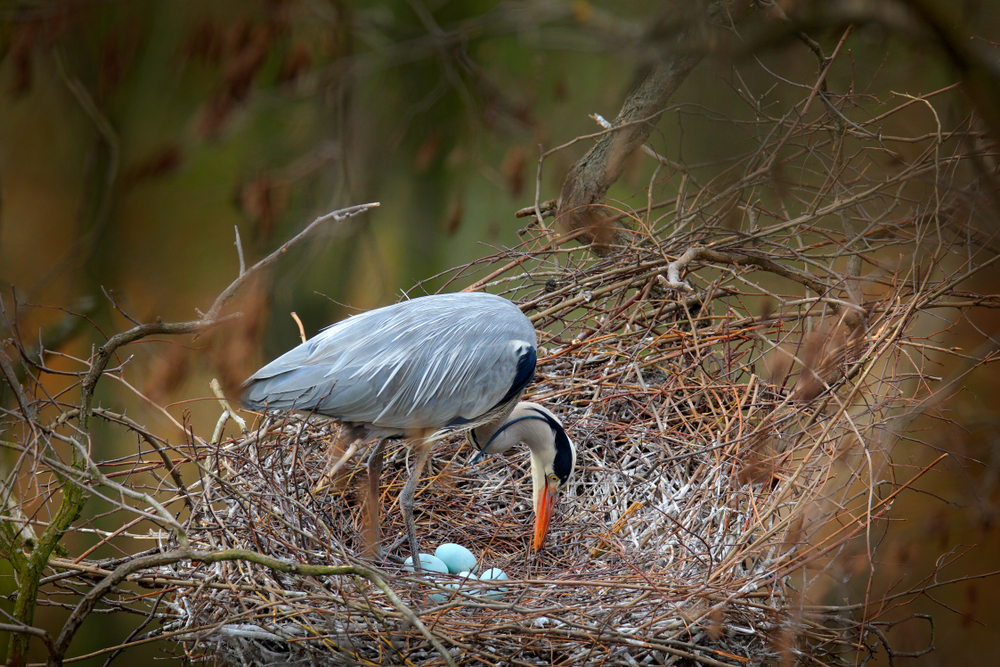 Packing List For Traveling To The Islands In Ohio
If you will be traveling, either by plane or by car to the Midwest, here are some tips on how to pack lightly.
A concealed travel pouch may be one of the most important items you bring along when visiting Ohio's Islands. It is always important to protect your personal information. Identity thieves are everywhere.
his unisex RFID-blocking concealed travel pouch is lightweight and comes in several colors. It has lots of organization to give you peace of mind.
You can place it under your hiking clothes next to your body to carry your ID safely.
If you have a pouch already that does not come with RFID protection, as I do, these RFID sleeves are the perfect solution.
This configuration comes with enough credit card sleeves that the entire family would be protected. They are slim too, so they will easily fit into your pouch or wallet.
If you are planning on taking a lot of pictures with your phone you will definitely want to consider an external charging battery. This Anker high-speed phone charging battery is the exact one I carry with me on all of my trips.
It can be used on a variety of phones, not just an iPhone like I have. And wow is it fast!
I like that it holds its charging capabilities for several uses so I do not have to worry about it while out and about, and if I forget to recharge it at night, it will still be good to go the next day.
My daughter gifted me with this FugeTek selfie stick and tripod setup for my birthday. I absolutely love it! It is made of lightweight aluminum and so easy to use.
It has Bluetooth connectivity and is a breeze to use for taking selfies when traveling to the coolest places in Indiana.
Hydration is so important when traveling. You want to remain hydrated throughout your travels to support your immune system which in turn will be stronger to fight off any germs you will encounter during your travels.
You will want to bring your own refillable water bottle with you.
I never leave home on a trip without my Bobble filtration bottle. The 18.5-ounce size is perfect for hiking and it fits nicely in the pocket of a backpack.
the replaceable carbon filter ensures fresh water when you want it.
When filled with water, it is not too heavy to carry. And the charcoal filter ensures fresh clean water whenever you fill the Bobble.
Perhaps you are traveling a long distance and packing space is a premium in your suitcase, or in your car.
Then this collapsible silicone foldable water bottle would work well for you. Would not take up much space at all.
You will want a backpack or daypack with you to store snacks, your water bottle, phone, extra clothes, etc.. when hiking This foldable water-resistant backpack would be great
It is very affordable and is available in many color options for you to choose from. The fact that it folds down into a zippered pouch will make it easy to pack.
—
There are so many fun and fascinating islands in Ohio. They offer both a relaxing escape and a chance to learn about natural history. Next time you are planning a vacation, keep these islands of Lake Erie in mind.