Are you looking for the coolest state parks in Ohio? You've come to the right place!
There are so many things to do in Ohio and Ohio state parks boast plenty of beautiful vistas, unique opportunities, and fun experiences that make a trip to the Midwest more than worth it.
If you are interested in camping, you're in luck because 57 of the state parks offer over 9,000 campsites statewide.
This provides a great way to be immersed in nature while still having access to convenient amenities.
Ohio boasts 74 beautiful state parks as well as one national park. Unlike most other places, state parks in Ohio don't charge entrance or parking fees. Every park on this list is free for you to enjoy at your leisure.
Some Ohio state parks offer not only tent camping, but also cabin rentals and indoor lodging options.
Here you will find the 15 coolest state parks in Ohio to explore!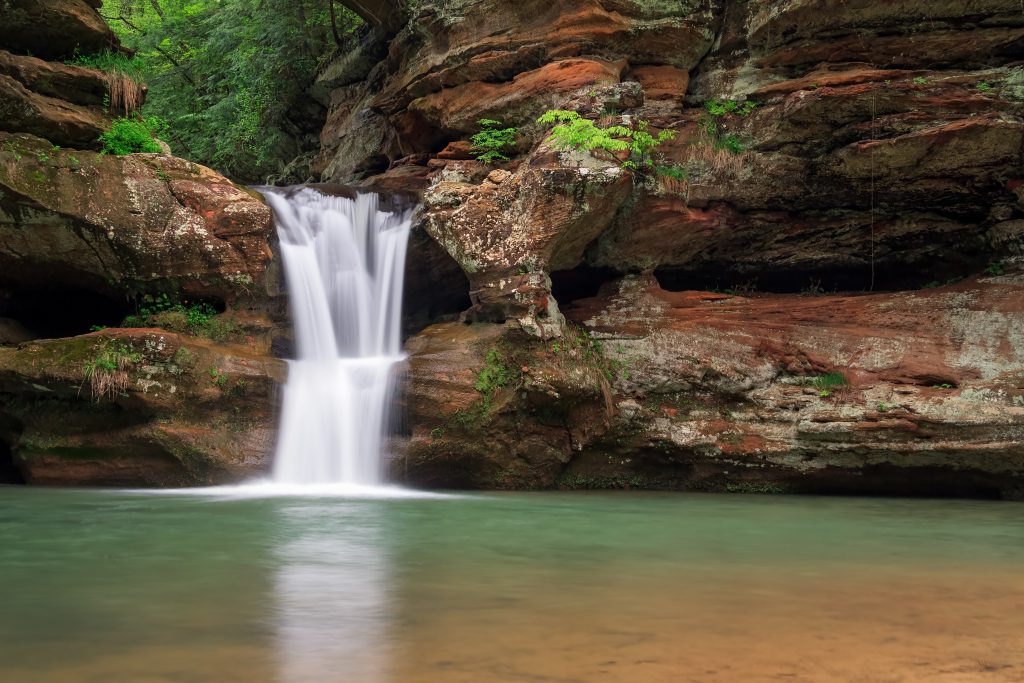 15 Coolest State Parks in Ohio For You To Explore
Hocking Hills State Park
Hocking Hills is one of the prettiest and most well-renowned state parks in Ohio. With opportunities for camping, hiking, canoeing, zip-lining, and more, Hocking Hills is fun for the whole family.
Hiking trails to Ash Cave, Old Man's Cave, and Cedar Falls provide some of the prettiest views in the whole state. With instagrammable caves and serene waterfalls, Hocking Hills has it all.
This is one of the best Ohio state parks for camping, as it offers plenty of campsites as well as cabin rentals. Hocking Hills is also within a few hours of historic locations like Nelsonville, Lancaster, and the Bob Evans Farm.
To plan your trip to Hocking Hills, check out the best hiking trails in Hocking Hills.
And if you are looking for inspiration, here is information on some of the most amazing things to do in Hocking Hills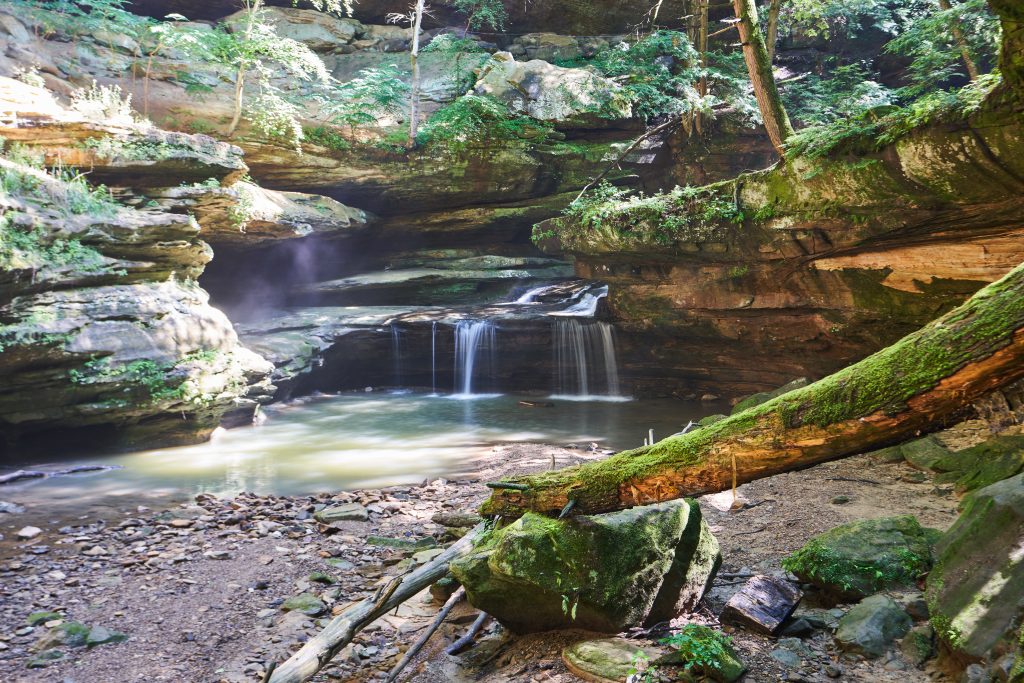 Burr Oak State Park
One of the best state parks in Ohio is Burr Oak State Park which surrounds the Burr Oak reservoir. This Ohio state park is home to all kinds of outdoor activities like disk golf, boating, fishing, and swimming.
Hiking trails include forest treks as well as lakeside walks, both lined with beautiful foliage native to the area. There are even trails available for horseback riding!
In terms of lodging, Burr Oak State Park has a campground with plenty of different camping options as well as a lodge that features guest rooms and cabins.
Burr Oak Lodge is a rustic, cozy way to spend a getaway while still having access to amenities like like access to tennis and basketball courts, a restaurant, and an indoor swimming pool.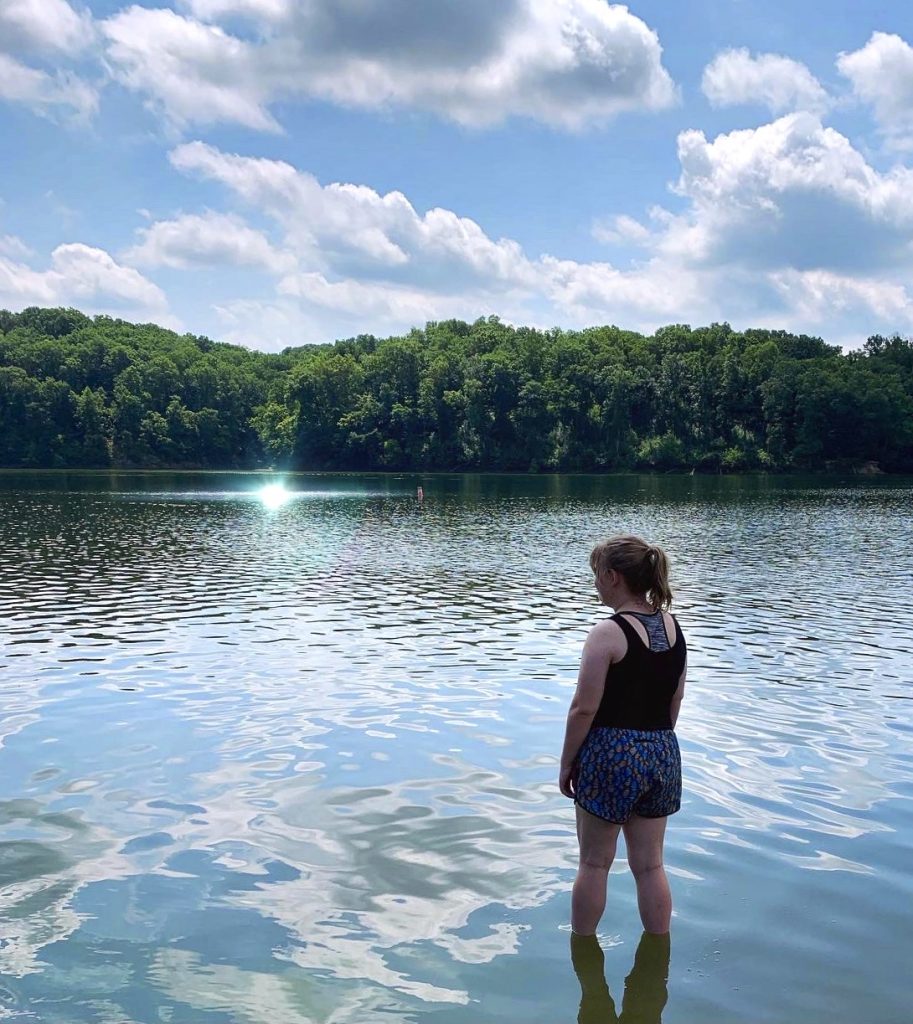 Pymatuning State Park
Pymatuning State Park is not only one of the best Ohio State Parks but also, as a bonus, one of the best in Pennsylvania, too! Pymatuning State Park spans parts of both Ohio and Pennsylvania, making it the best of both worlds.
This Ohio state park boasts plenty of outdoor activities like swimming, boating, fishing, and hiking. There are campsites, cabins, and yurts available for overnight stays.
With all the things to do at Pymatuning, you can stay busy having all kinds of fun.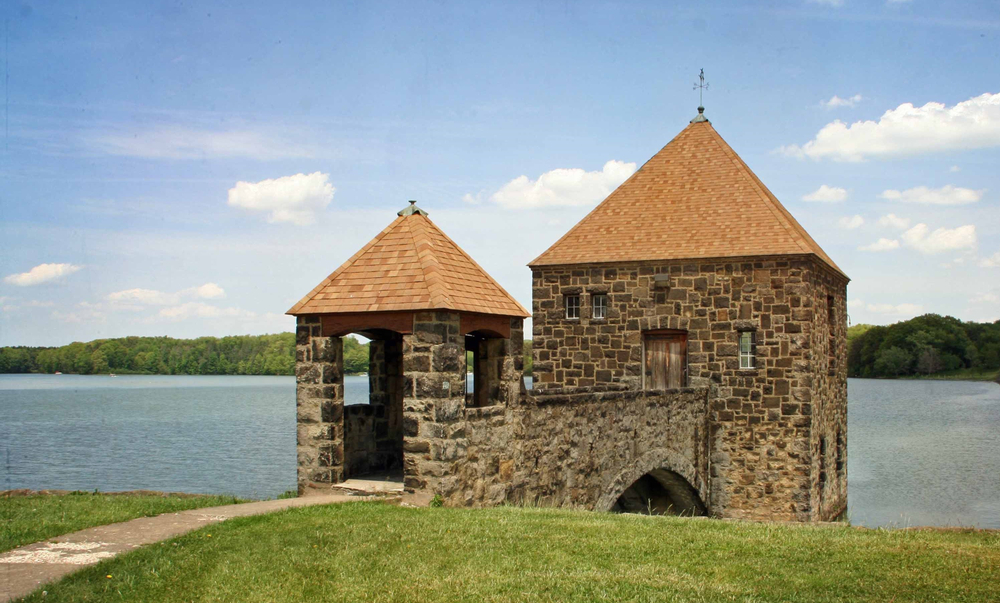 Buckeye Lake State Park
Buckeye Lake state park is the oldest in the state and still has all of the charms that drew people to it initially.
With activities like boating, fishing, swimming, and hiking, Buckeye Lake offers all the classical outdoor activities that families have enjoyed for years.
There are plenty of overnight options at this state park in Ohio including a lodge and various campground options.
Located right outside of Columbus, this state park is centrally located in Ohio, giving you access to all kinds of fun no matter where you are in the state.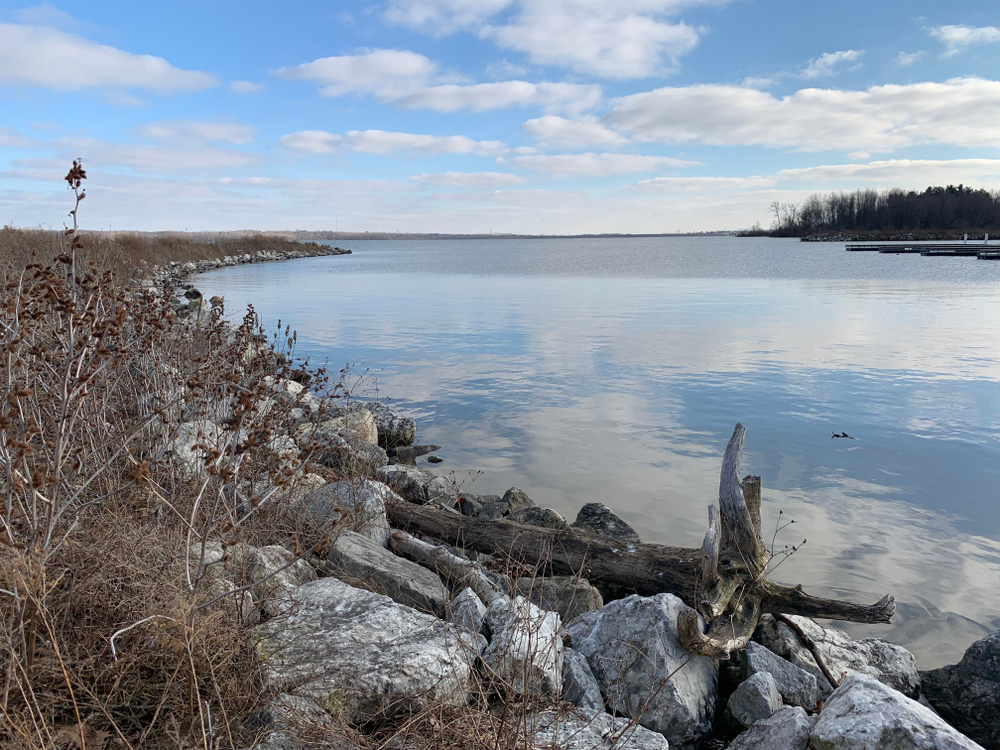 Marblehead Lighthouse State Park
This state park on the shore of Lake Erie is a beautiful getaway.
With charming lighthouse views and opportunities for tours and picnics, this state park offers a serene and peaceful vacation.
The park is also home to two museums, the original Keeper's House constructed in 1880, and a replica of the Lifesaving Station.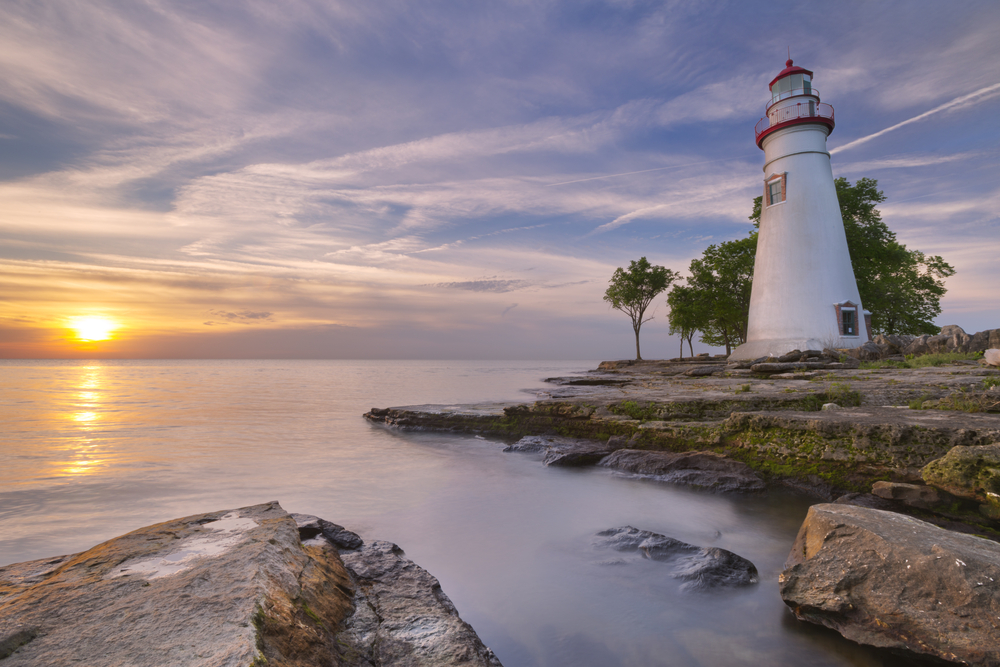 Hueston Woods Is One Of The Nicest State Parks In Ohio
Just north of Oxford lies one of the nicest state parks in Ohio, Hueston Woods. Boasting a lake and a golf course, Hueston Woods has a bit of fun for everyone.
With activities like golfing, swimming, boating, and fishing, this state park will keep you busy!
With a lodge, family cottages, and campgrounds galore, you can book a stay at this Ohio state park no matter what type of stay you're looking for.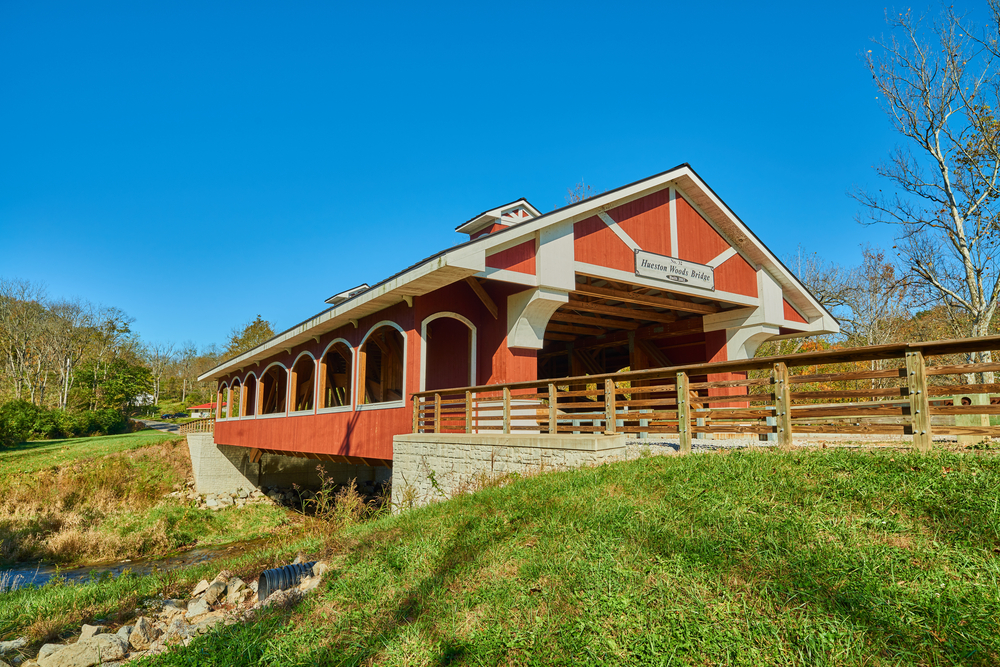 Caesar Creek State Park
This Ohio state park is for fun lovers and adrenaline junkies! Featuring a lake with no horsepower limits and various launch ramps, this park is just so fun!
If water sports aren't your speed, though, the park also has a beach, hiking trails, places to fish, and campgrounds.
A local favorite for the people of southwestern Ohio, Caesar Creek State Park is a great place for some fun in the sun.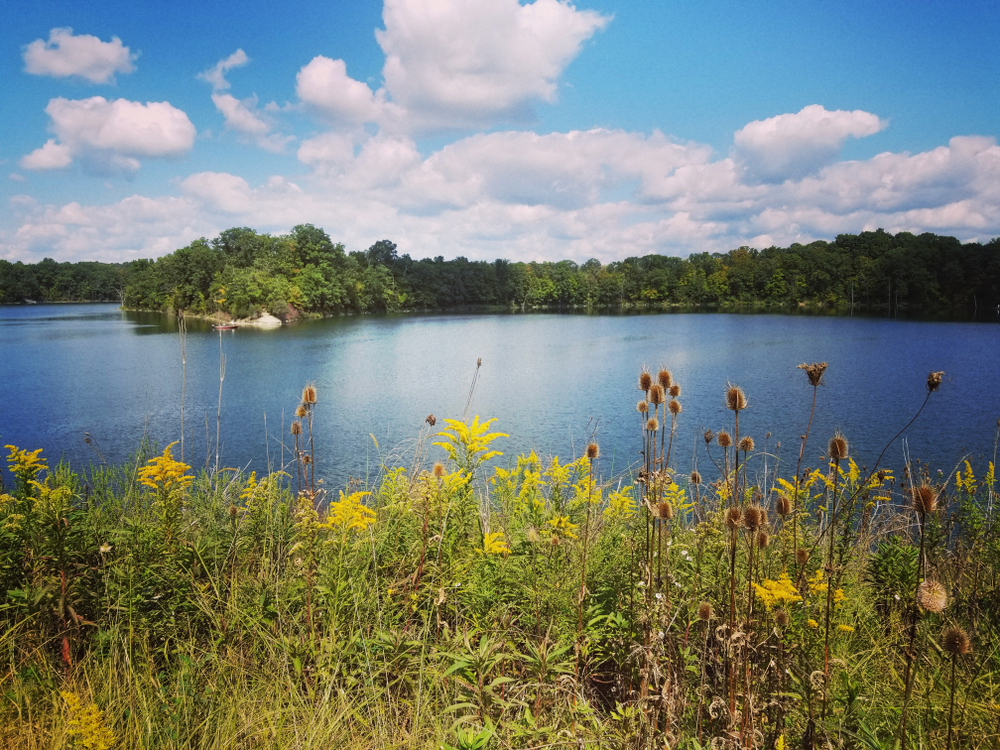 South Bass Island Is One Of The Most Popular State Parks In Ohio
South Bass Island is a great state park with plenty to do both in the park and on the surrounding island. The park has various campsites available for rental.
The island is home to the Perry Peace Memorial and a visitor's center museum with educational exhibits about the War of 1812.
South Bass Island is also home to Put-in-Bay, a lakeshore town with a quaint variety of restaurants and shops, so make sure you have time to explore!
Make sure to rent a golf cart or some bikes to travel around the island, as that is how the locals get around.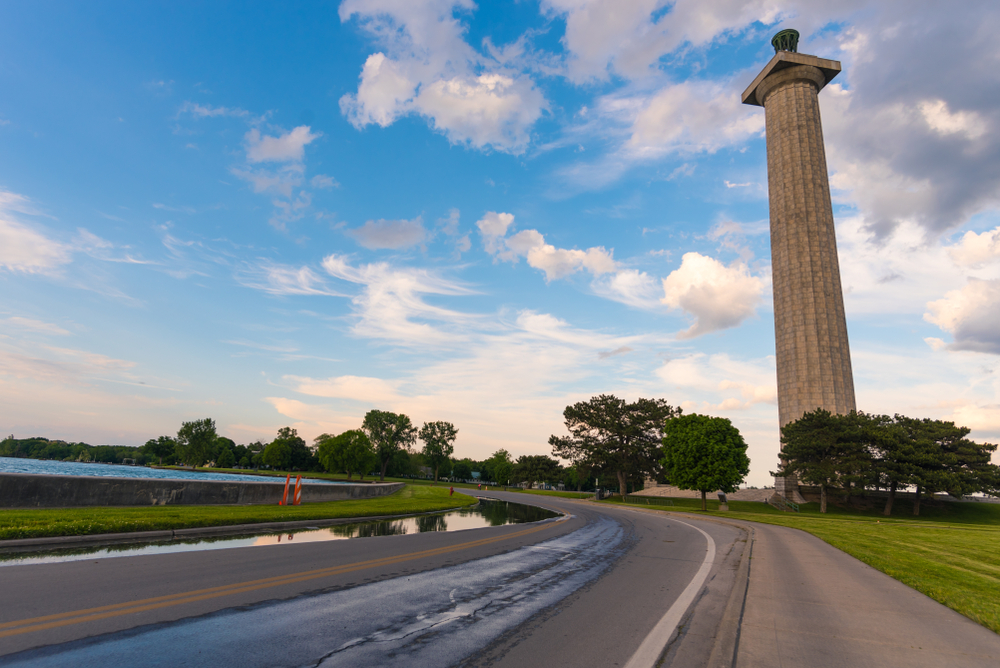 Shawnee State Park
Nestled in the heart of Shawnee State Forest, Shawnee State Park is definitely one of the coolest state parks in Ohio.
With multiple lakes, the park provides opportunities for fishing, boating, and swimming.
This Ohio state park also has a beautiful 18-hole golf course for top golfers and amateurs alike.
Shawnee State Park has plenty of overnight options including a lodge, cottages, and campsites. It is one of the most well-loved Ohio state parks, so make sure to book in advance to get in on all of the natural beauty of the region.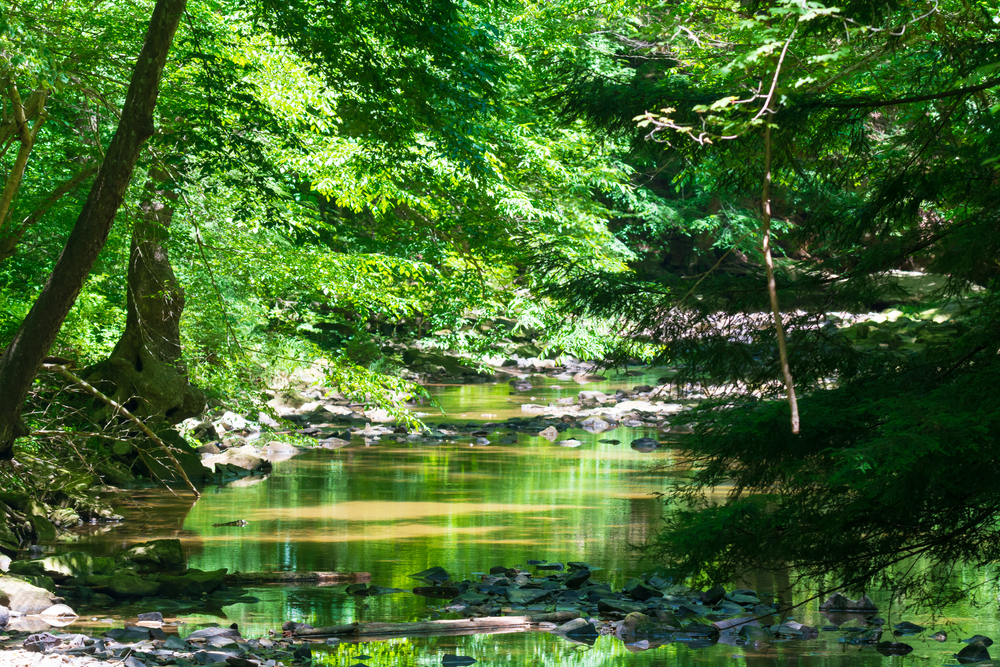 Paint Creek State Park
Paint Creek State Park might be one of the most unique places in all of Ohio. The valley was carved out by glaciers long ago and has a terrain that is quite unique for the Midwest.
This Ohio state park has a rich geologic history that makes it stand out amongst other state parks in Ohio.
The park is great for hiking, golfing, camping, and even spotting rare wildflowers!
Beaver Creek State Park
Located in between Akron and Pittsburgh, Beaver Creek State Park offers plenty of opportunities to both enjoy nature and learn about history.
The park offers campsites and features one of the most fun canoe routes in the whole state.
Beaver Creek State Park is also home to a pioneer village and Gaston's Mill-Lock where you can learn about the lives of early colonists.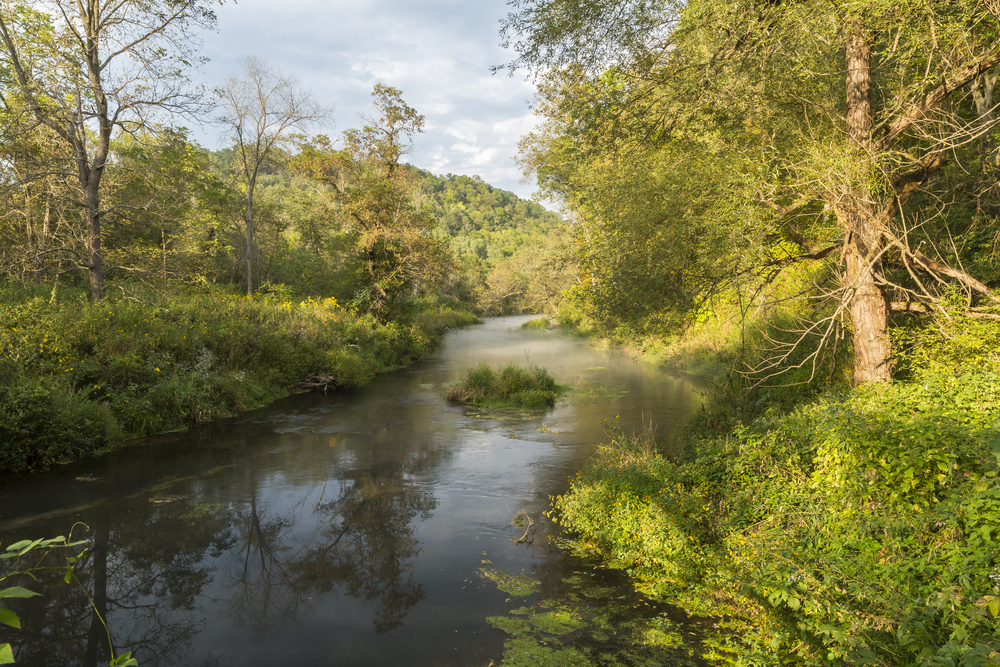 Tar Hollow State Park
A heavily forested state park in Ohio, Tar Hollow has beautiful, leafy views to offer to visitors of all ages.
The park is complete with hiking trails, biking trails, horseback riding trails, a beach, picnic sites, and campsites!
The general store has camping necessities and kayaks available to rent, as well as an 18-hole mini-golf course.
This Ohio state park is the perfect place to be immersed in all of the beauty that the Appalachian Plateau has to offer.
Sycamore State Park
Just a few minutes west of Dayton, Sycamore State Park offers plenty of beautiful outdoor activities.
With hiking and bridle trails and plenty of places to picnic, this park is a great place for summer activities.
But, this park is also a great place to go in the winter! With hills for sledding, trails for cross country skiing, and multiple opportunities for ice skating and ice fishing, Sycamore State Park is a great place to go year-round!
Don't miss out on all that Sycamore State Park has to offer.
Little Miami Scenic State Park
The Little Miami Scenic State Park is by far one of the most unique state parks in Ohio. It is about 50 miles long and runs along the Little Miami River.
This Ohio state park runs vertically through four counties and features the natural beauty of Southwestern Ohio.
With opportunities for biking, canoeing, camping, picnicking, and hiking along the river, Little Miami Scenic State Park is sure to provide a beautiful backdrop for whatever outdoor activities your heart desires.
It would definitely make one of the best Ohio day trips for you and your family or friends!
Great Seal State Park
Great Seal State Park features the rolling hills and beautiful vistas that are depicted on Ohio's State Seal, thus giving the park its name.
Nestled in Chillicothe, Ohio, Great Seal State Park provides many different opportunities for hiking, biking, horseback riding, and picnicking.
Great Seal State Park also offers two unique trails.
The first of these is a fitness trail to engage workout enthusiasts in a comprehensive workout hike.
The second of these is the Storybook Trail that tells a classic story during the hike. The stories are changed frequently, so there is never a dull walk on the Storybook Trail!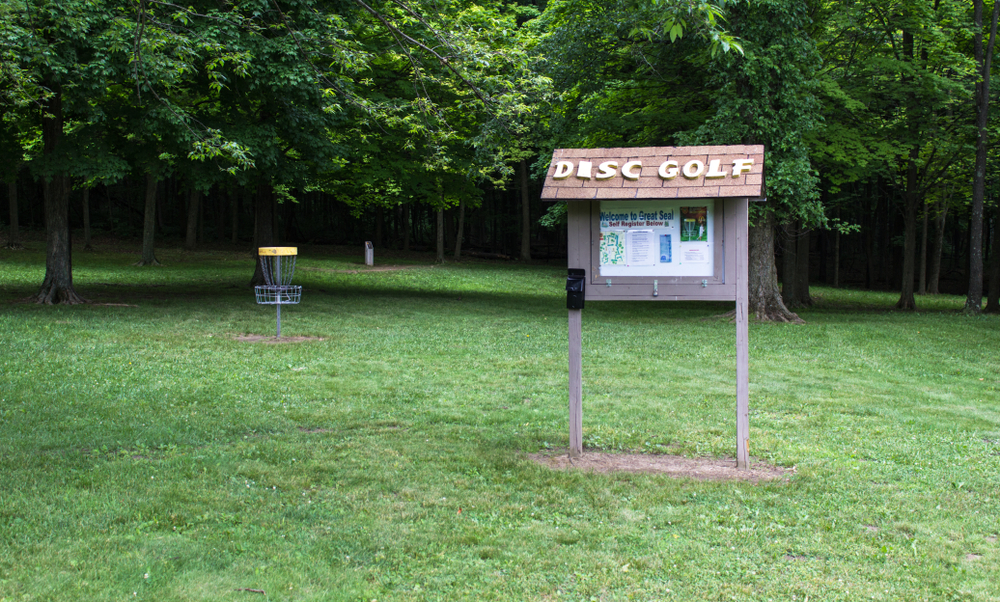 Packing List When Visiting Ohio State Parks
Read about how to travel with just carry-on sized luggage to make your trip easier and more organized.
A concealed travel pouch may be one of the most important items you bring along when visiting the state parks in Ohio. It is always important to protect your personal information. Identity thieves are everywhere.
This unisex RFID-blocking concealed travel pouch is lightweight and comes in several colors. It has lots of organization to give you peace of mind. You can place it under your hiking clothes next to your body to carry your ID safely.
If you have a pouch already that does not come with RFID protection, as I do, these RFID sleeves are the perfect solution.
This configuration comes with enough credit card sleeves that the entire family would be protected. They are slim too, so they will easily fit into your pouch or wallet.
If you are planning on taking a lot of pictures with your phone you will definitely want to consider an external charging battery. This Anker high-speed phone charging battery is the exact one I carry with me on all of my trips.
It can be used on a variety of phones, not just an iPhone like I have. And wow is it fast!
I like that it holds its charging capabilities for several uses so I do not have to worry about it while out and about, and if I forget to recharge it at night, it will still be good to go the next day.
My daughter gifted me with this FugeTek selfie stick and tripod setup for my birthday. I absolutely love it! It is made of lightweight aluminum and is so easy to use.
It has Bluetooth connectivity and is a breeze to use for taking selfies with all those nature shots in Iowa.
Hydration is so important when hiking. You want to remain hydrated throughout your travels to support your immune system which in turn will be stronger to fight off any germs you will encounter during your travels.
You will want to bring your own refillable water bottle with you.
I never leave home on a trip without my Bobble filtration bottle. The 18.5-ounce size is perfect for hiking and it fits nicely in the pocket of a backpack.
The replaceable carbon filter ensures you will always have fresh drinking water.
Perhaps you are traveling a long distance and packing space is a premium in your suitcase, or in your car. Then this collapsible silicone foldable water bottle would work well for you. Would not take up much space at all.
You will want a backpack or daypack with you to store snacks, your water bottle, phone, extra clothes, etc.. when celebrating Christmas in Ohio. No matter the time of day or evening.
This foldable water-resistant backpack would be great.
It is very affordable and is available in many color options for you to choose from. The fact that it folds down into a zippered pouch will make it easy to pack!
—
As a born and raised Ohioan myself, I am pleased to share with you all that Ohio has to offer.
With so many beautiful, free, and fun state parks in Ohio, you can plan an exciting Midwest weekend getaway today!
Have you visited any of these wonderful state parks in Ohio? Do you have any others to recommend? Please leave your comments and suggestions below!