Are you looking for the best restaurants in Indianapolis? If so, look no further.
In this article, I will go through the best Indianapolis restaurants including the best restaurant in downtown Indianapolis. You will be able to easily make a decision about which is the best restaurant in Indianapolis Indiana for you. 
When you think of Indianapolis great food might not be the first thing that springs to mind. However, in the last decade, this city has established itself as a place for great food.
Called 'The Crossroads of America', the diverse and multicultural ethnicity of the area has made Indianapolis a real food destination in its own right.
The fact that this city is also one of the best vacation spots with so much to see and do has only helped grow the culinary culture. The city offers travelers so many unique things to do and the multicultural food explosion only adds to its appeal.
You will find museums, historical districts, great state parks, incredible shopping, and every possible culinary experience you can dream of.
Indianapolis is a place for a great getaway. As one of the largest and most populated cities in the USA, it really does offer a bit of everything and then some. This city has culture, activities, sightseeing history and amazing restaurants.
Somehow this city seems to mix culture, great food, history, sports, nature, and entertainment effortlessly. Whatever you love doing, this city has it.
And it backs this all up with incredible nature, landscapes, and amazing sunsets. So if you are ready to savor all that this city has to offer culinary travelers, buckle up. 
Here are 15 of the best restaurants in Indianapolis!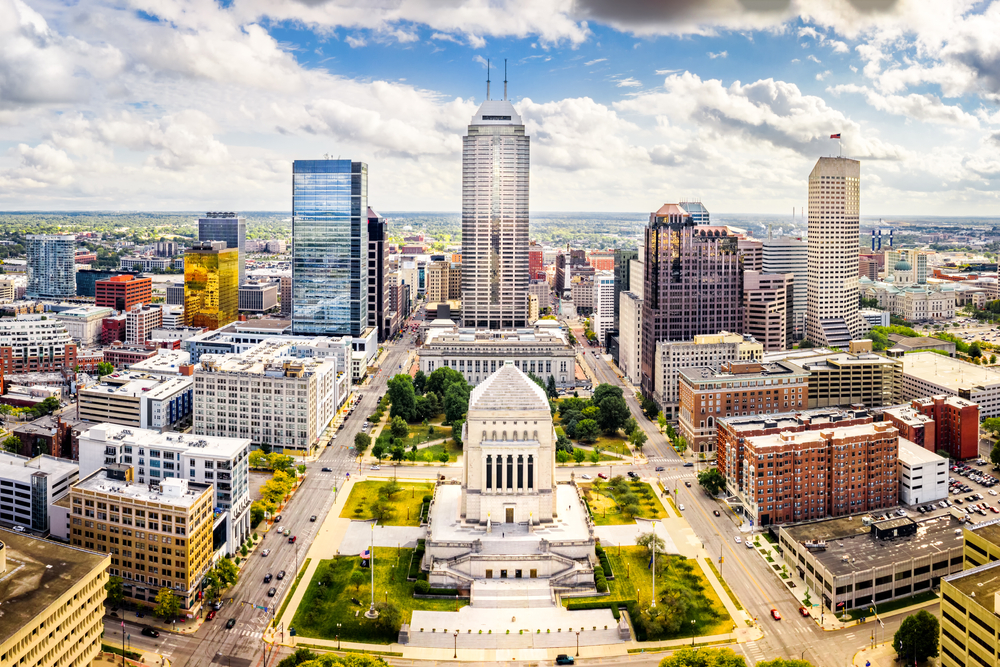 15 Best Restaurants In Indianapolis IN You Must Try
St. Elmo Steak House
If you love steak and would love to visit an award-winning restaurant then this restaurant in Indianapolis IN is the one for you. It was named as one of Forbes 'Great Classic Restaurants Worth Visiting'.  
The restaurant had been a landmark downtown since 1902. And it is the oldest steakhouse still at its original location. This place has history and the locals and travelers alike adore this place. 
Its all wood panels and art and gives you a real feeling of nostalgia when you walk in. And the food is raved about. 
The steaks are excellent, the shrimp cocktail is world-famous and the service matches up to the incredible food.
Of course, the excellent food and top-notch ambiance experience are on the expensive side.   If you fancy splashing out on a meal in a historic place then this is definitely the restaurant in Indy for you.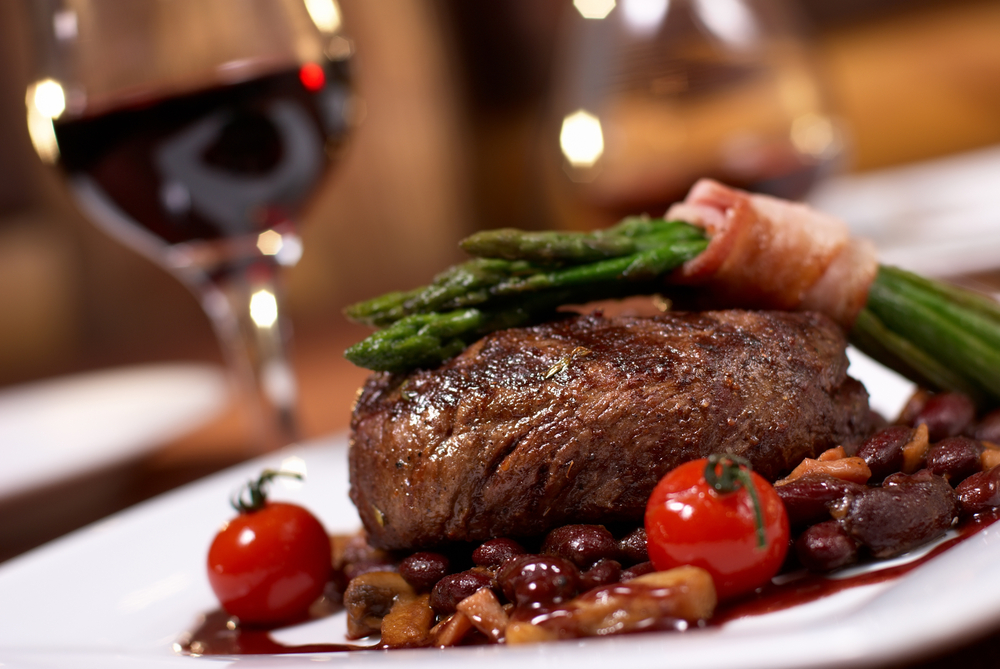 Bazbeaux Pizza
Did you know that Bazbeaux was the whimsical name given to his court jester by the French King Louis XI?
No me neither until I found this restaurant. Bazbeaux was later challenged by Lorenzo The Magnificent to use his creativity and whimsy to create culinary endeavors he did, hence the name of this pizzeria
They strive to be original and excellent.   In 1989 this restaurant in downtown Indianapolis opened and they have never looked back since. Nor have the locals and tourists! The pizzas are handcrafted and delicious. 
They are best known for Pizza Quatrro Formaggio with dollops of ricotta cheese, cheddar, mozzarella, bacon, and mushroom. And the creamy basil salad dressing is incredible.
The interior is bright and there is a real buzz here and you are really among the action.
They serve quick pizza slices for lunch and have a more leisurely evening meal. You can watch the world go by from on the pavement dining spots.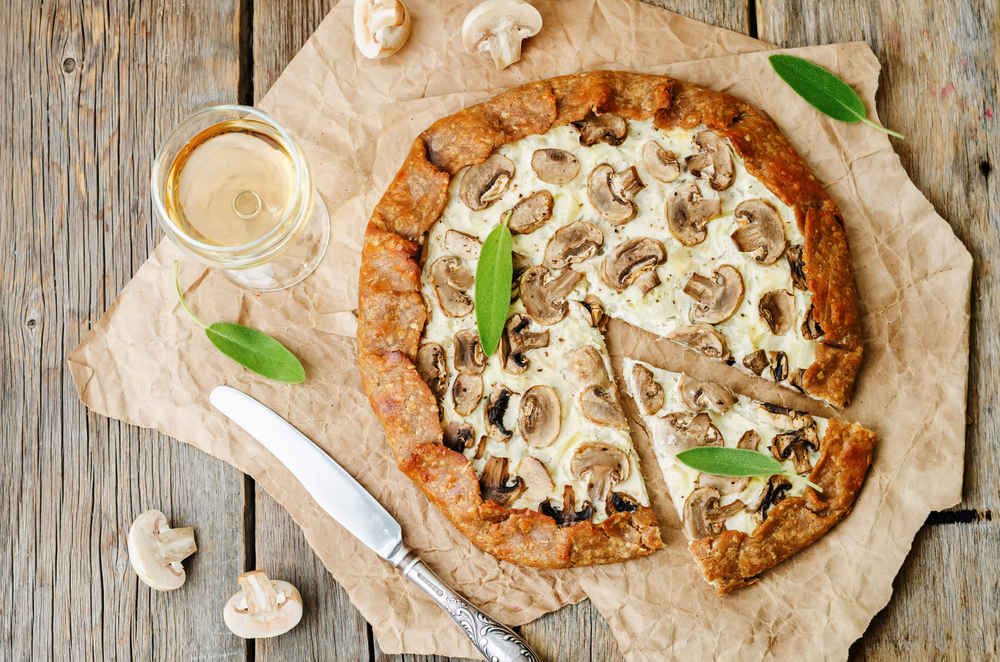 BRU Burger Bar
For classic burgers, sandwiches, and salads this is the place to go. The flavors are bold and the BBQ nachos are a real hit.
They also have rotating craft beers here and over two dozen whiskeys and bourbons. It's sleek inside all granite and brick and wood with a very millennial academia aesthetic feel.
If you are after great food in a casual atmosphere then this is the restaurant in Indianapolis IN for you.
Yats Is One Of The Best Restaurants In Indianapolis For Flavors And Spice
If you like flavor and spice then Yats is the place for you. It features flavors from New Orleans so expect Cajun and Creole-inspired dishes.
It is all bright colors and memorabilia and it is just as simple and delicious. There is a menu of between 7 to 10 items you can order and enjoy. There is no hassle here. 
If you find it hard to choose from the menu and believe me you will go half and half. 
It's known for its chili cheese crawfish etouffee — a roux-based sauce, chili seasonings, and crawfish tail meat.
This place is full of personality and the food is packed with flavor. There is a familiar welcome feeling about this restaurant in Indy that just always feels so great.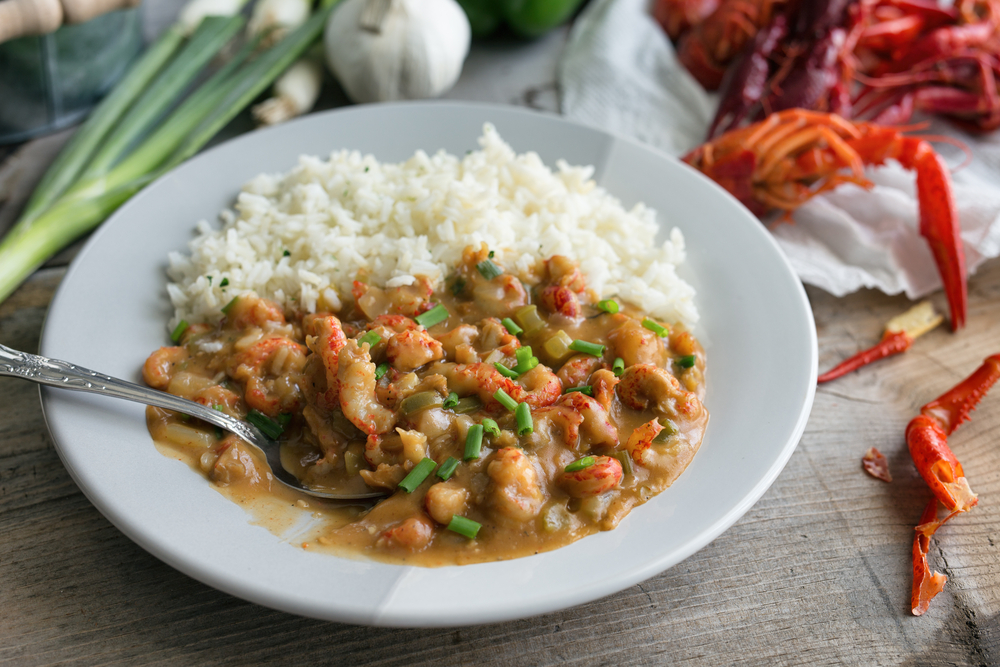 Mama Carolla's Old Italian Restaurant
A bungalow turned into a restaurant, oh yes, and it serves Italian dishes that make you feel like you are in your Italian grandmother's house, or at least would if you had one.
And that is exactly how the owners want you to feel.
The house was originally built as a model home in 1920 and a lot of the original features remain. This place still looks like a house and that adds to its charm. 
It opened its doors in 1997 after Mama drove past the house and decided she had to buy it as a home for her restaurant. This is a family-run neighborhood restaurant and the locals love it.
The menu is Italian cuisine and affordable. The beef lasagne and creamy bolognese sauce are raved about. And the ricotta cake is out of this world.
This place has a charm about it that is hard to find. It's unique, different and the food is so good.
Mama Carolla's opens for dinner from Tuesday to Saturday. This is definitely one of the most unique restaurants in Indianapolis.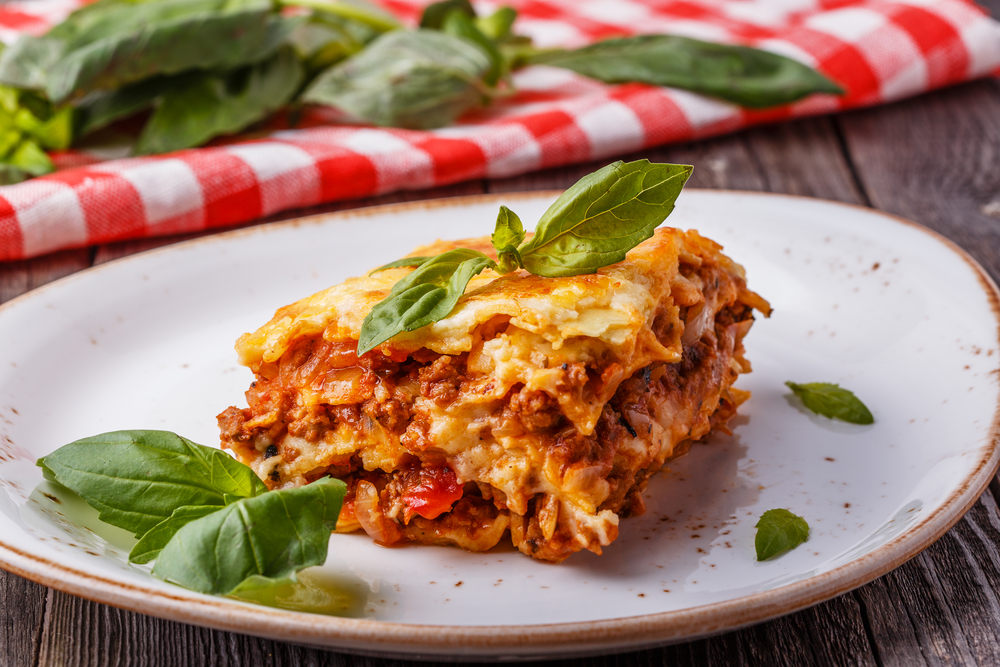 Harry & Izzy's 
Earlier I recommended St Elmos Steak House. This is the more casual sister version to its more exclusive counterpart. There are three locations to choose from but many agree the downtown version has the best atmosphere. 
This place celebrates Harry and Izzy the founders of the famous steak house with a much more accessible and casual atmosphere.
It still serves steak and seafood and it is still pricey but some people prefer this as it is a little more laid back.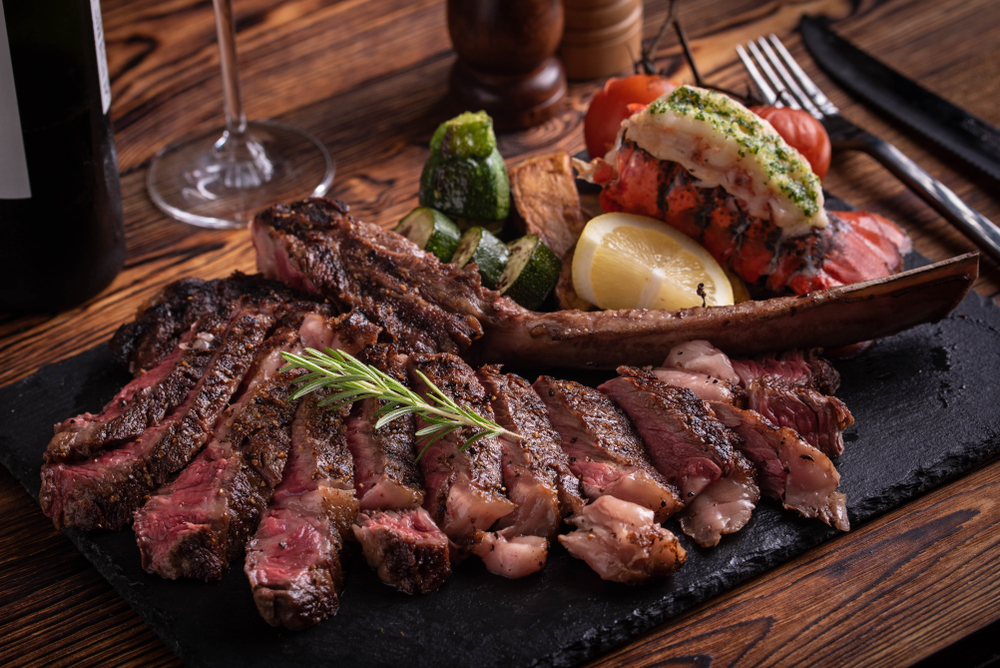 Bluebeard
A daily rotating menu from local farms and set in one of the oldest neighborhoods, this Indianapolis restaurant has a lot to offer. I'm all here for this and it turns out others are too. 
Conde Nast, Food and Wine, and USA Today have all sung their praises. And the chef is a James Beard semifinalist.
Its tagline is 'eat, drink and explore' and I feel like that is a match made in heaven. It's farm-to-table food and this place cares about food and the community it serves.
This restaurant started to make hearth-baked, European-style bread and it has grown from there earning the respect of many culinary greats. The chef is considered one of the best chefs in the Midwest. 
They handcraft their food with love every day (their words) and the popularity of this place shows this is true. The place is wholesome with wood floors, brick walls, and large windows. This 1924 warehouse really adds to the charm. 
The name is a nod to Indy Native Kurt Vonnegut and you will find typewriters scattered around.
If you are looking for one of the best restaurants in Indianapolis then I highly recommend this one.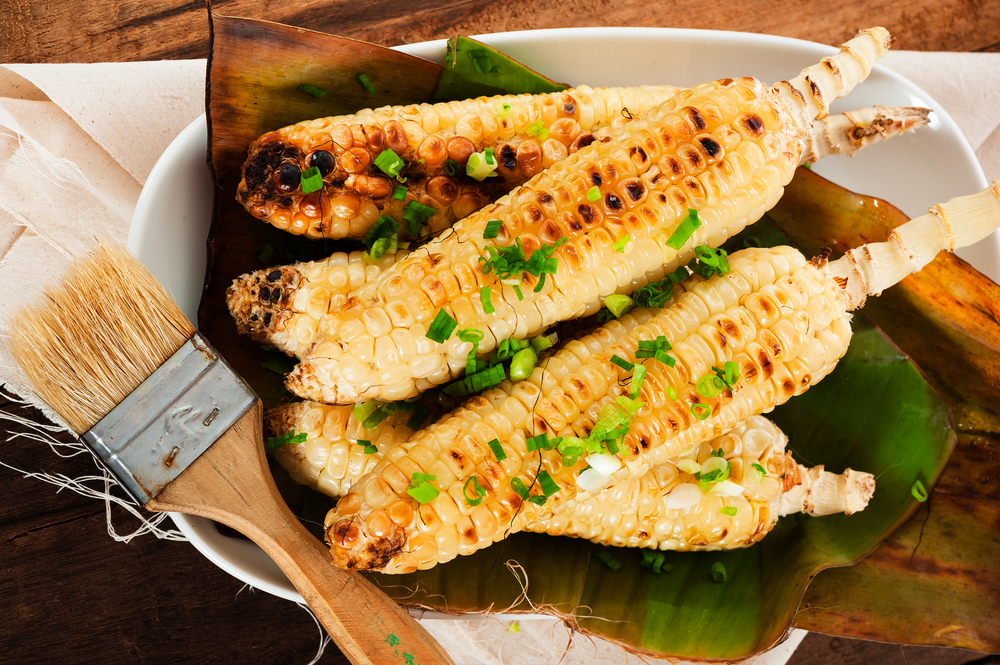 Livery 
Horse stables turned into a restaurant?! And to add another twist it offers Latin American cuisine.
This southwest culinary restaurant really is an experience. The seating is on two stories with an open rooftop. It's like each time you visit this eatery the experience is as different as the view. 
The food is delicious the atmosphere relaxed the restaurant bright. It's just a beautiful mix of everything.
The menu is smallish but varied and you will find things like Yucca fries, six types of empanadas, and a variety of tacos. A favorite of locals is the Paella.
What the place really prides itself on though is its selection of Tequilas. There are loads.
It is open from 4 pm until 10 pm and stays open to 11 pm on Saturday and 9 on Sunday.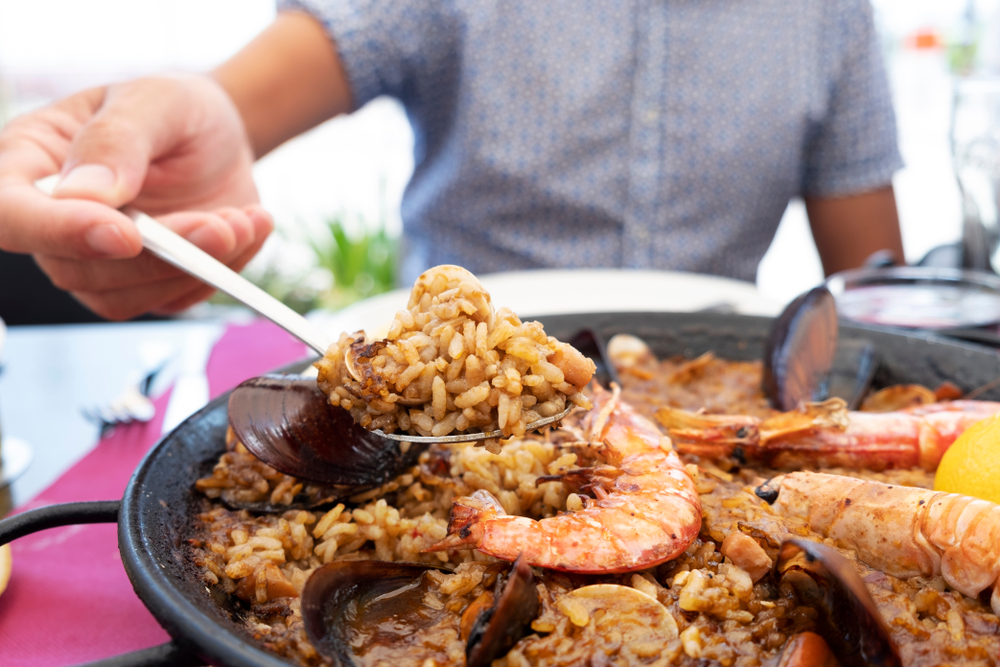 The Rathskeller Restaurant In Indianapolis IN Offers A German Vibe
Fancy eating at an authentic German restaurant ? Indianapolis has that too. Located in a historic Athenaeum Building downtown it's as interesting outside as it is inside. 
This downtown Indianapolis restaurant is known for its family-sized portions of schnitzel and sauerbraten and the award-winning menu has a selection of everything. 
Like any German restaurant, it does nolet patrons down in its selection of beers. With more than 12 imported draft beers and 50 imported bottled beers. 
The space was designed by Bernard Vonnegut, Kurt's grandfather, and it is impressive. It has a huge space for weddings and events. It is reminiscent of a quaint inn in the Bavarian Hills. 
They regularly put on events in the beer garden and event spaces.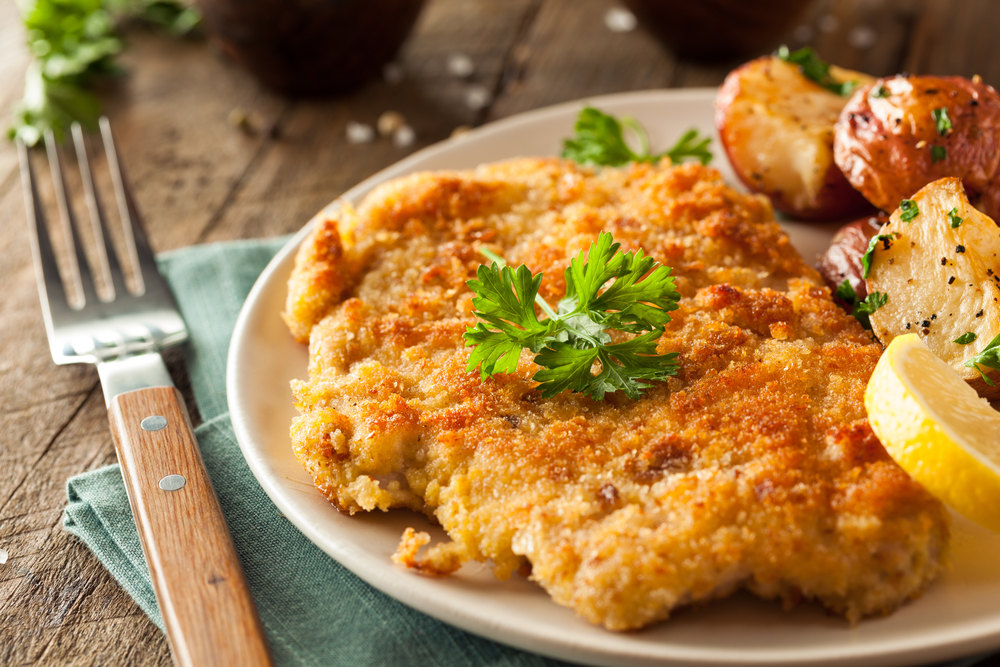 Rick's Cafe Boatyard
Want a cocktail while watching the sunset? Then this is the place for you to do that. It specializes in seafood, steaks, and pasta and overlooks the Eagle Creek Reservoir. 
It was voted one of Indy's Top 25 Restaurants and you will see why when you visit. It's a mix of cozy and contemporary with incredible views and food that matches.
You can dine inside or outside the dining room has waterfront views perfect for serving some of the freshest seafood in Indianapolis.
It's a great place for great food and a great atmosphere. Making this one of the best restaurants in Indianapolis.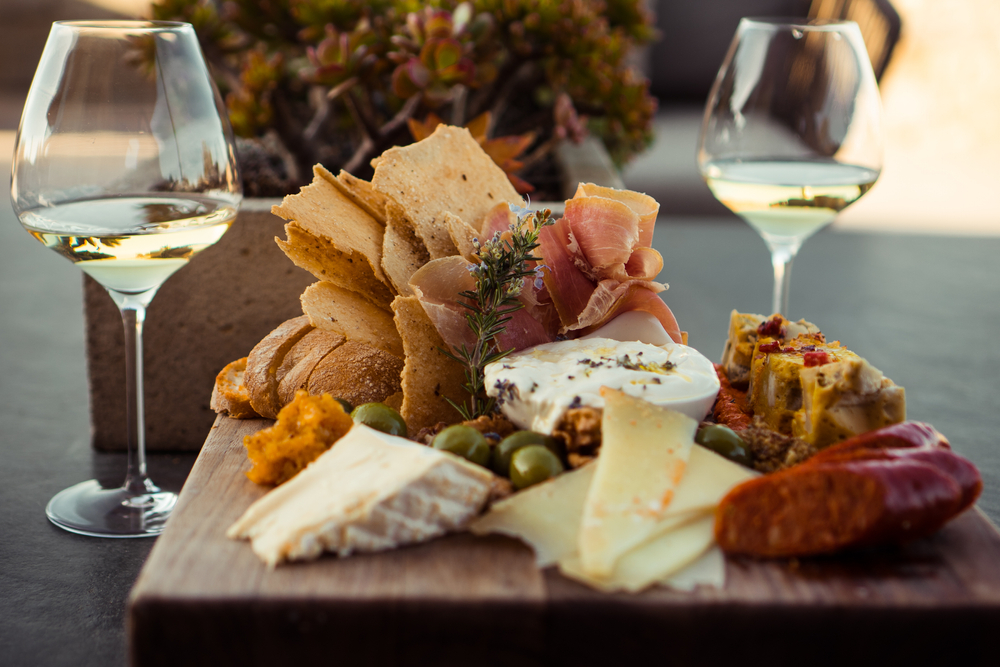 Ezra's Enlightened Café
This restaurant offers much more than just food. This is a place that concentrates on your wellness. They believe when you enlighten your plate you enlighten your soul.
It's a vegan restaurant that has a vibe you can't help but leave feeling better. The menu is free of processed sugar, GMOs, and gluten-free to add to its vegan credentials.
Many of the ingredients come from the restaurant's own farm and the flavors here are incredible. They also serve a lot of raw food which tastes delicious.
It is not open for dinner but you can have an incredible lunch here. You will find salads, wraps, veggie bowls, soups, and some great smoothies.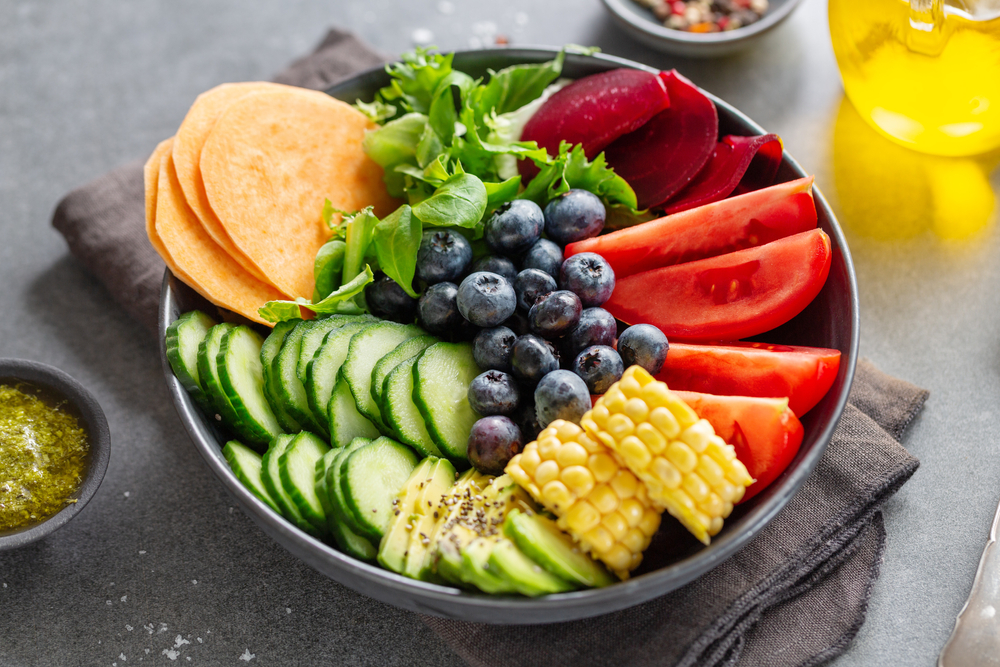 Public Greens Is One Of The Best Restaurants In Indianapolis
All the profits of this restaurant in Indy are donated to The Patachou Foundation, which provides healthy food to at-risk, homeless, and food-insecure Indianapolis children. If that doesn't give you a reason to go I don't know what will. 
The menu rotates monthly and is dependent on the season and crops available. Nearly all on offer is vegetarian or vegan but there are some meat dishes. The key here is about creating your own dish from the selection of ingrredients available. It's more of a cafeteria kind of experience. But it is well worth it. 
And if you eat outside you also get to overlook the Monon Trail.
Everyone who visits Indy should consider eating here once. And not just because you are giving back to the local community.  It closes at 8 pm though so make sure to have a beautiful lunch or an early dinner here during your trip. 
The Garden Table Restaurant In Indy Offers Seasonal Foods
Sourcing from local farmers makes this place is a real favorite with locals. The fresh menu is seasonal and changes with what is available. 
It has an urban feel and really does let the food speak for itself.
They offer things like sweet minty acai bowl topped with granola and fresh fruit to vegan jalapeño cornbread. This restaurant manages to put together some truly unique and beautiful food.
It does close at 3 pm though so you are looking at lunch here and it is well worth it.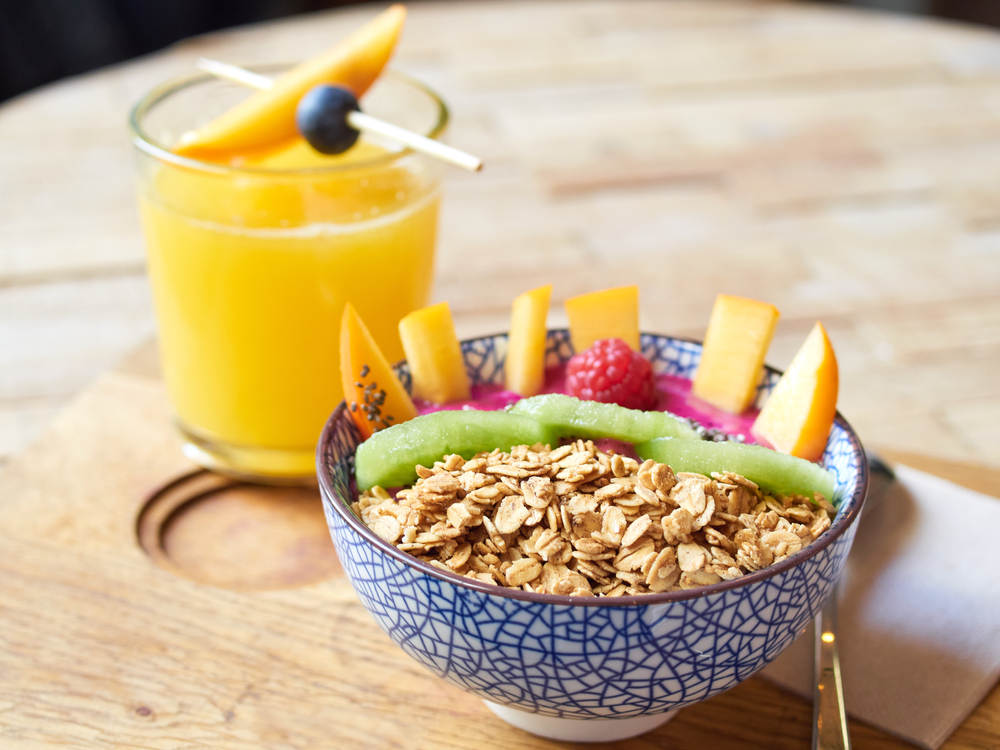 Three Carrots Fountain Square
If you are looking for a meat-free meal option then this restaurant in Indianapolis might be perfect for you. Many of the dishes are tofu or seitan-based.
The food ranges from Korean, Vietnamese, and Mediterranean specialties, as well as corn fritters and burgers.
Three Carrots is bright and open and the service is friendly. And it stays open until 9 pm most nights.
The menu really does offer something for everyone even those meat-eaters who won't know they are not eating meat. And the Sunday brunch is a real winner.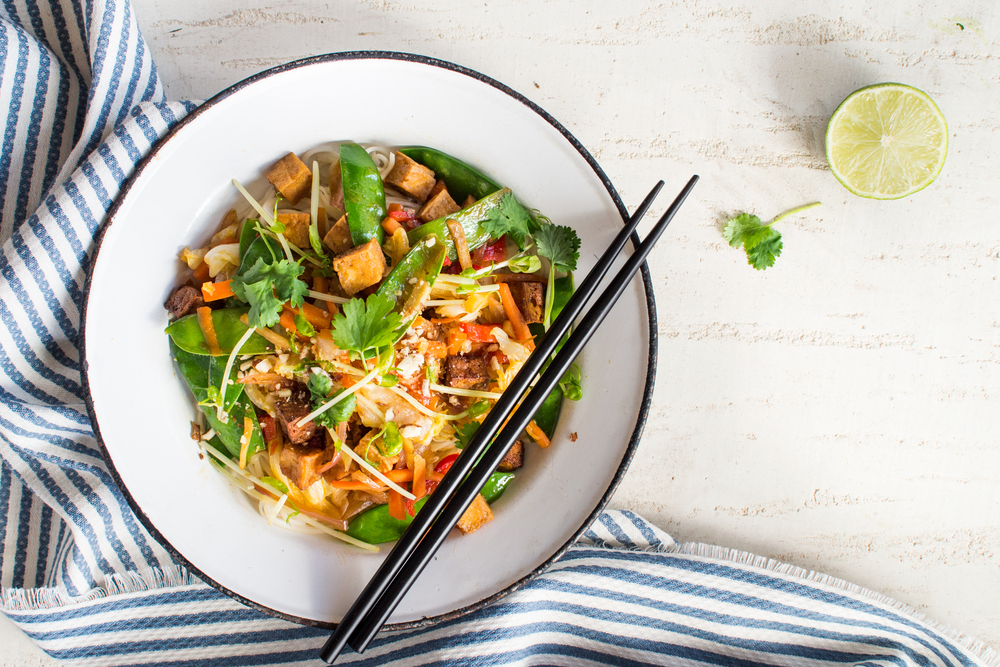 Tinker Street Is One Of The Most Unique Restaurants In Indianapolis
Welcoming vegetarians and meat-eaters this restaurant offers an upscale dining experience in a pleasant atmosphere.
The restaurant says it offers a unique experience in an unexpected location. It is named as a nod to the 16th street name during the 1800s. And it's nestled in the northside historic district. 
The menu changes with the seasons and uses locally sourced ingredients. It caters to most food preferences.
You must be 21 to enter and will need to take an ID so keep this in mind.
The menu is small but interesting with offerings such as sweet corn ravioli to pork belly. All the dishes are an interesting combination of flavors that sound delicious.  
The dishes are imaginative and pretty legendary in this area. It prides itself in its friendly welcoming community-style atmosphere.
If you are after something a little different then this is one of the restaurants in Indianapolis for you.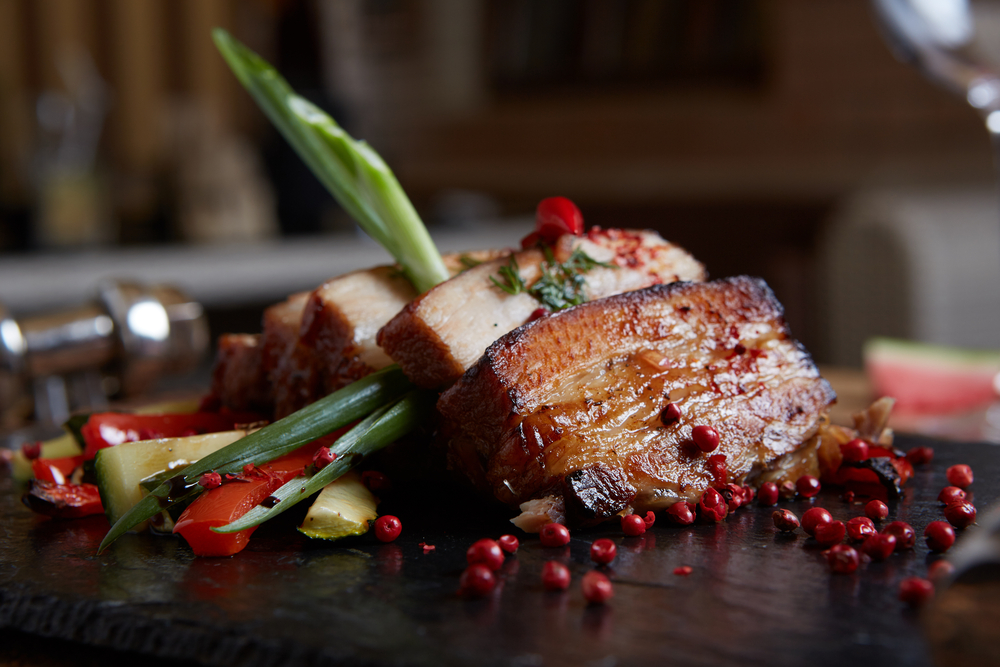 As you can see there are so many great restaurants in Indianapolis.
I've included a selection in this article but of course, there are so many more. If you live in the area please add your favorite to the comments so others can see.
The restaurants in Indianapolis IN pride themselves in their great food and welcoming atmosphere. Whichever one of these restaurants in Indy you choose I know you will have a great time.
If you need packing tips and inspiration read about how to pack everything you need into a carry-on!