Are you looking for the best restaurants in Detroit Michigan??
Then you've come to the right place!
Detroit is the largest city in Michigan, so it is full of fun things to do and amazing places to eat.
The Motor City might not be the first place you think of when you're thinking of cities in the Midwest with delicious food.
But Detroit foodies will quickly tell you why it absolutely should be!
The city has been having a culinary awakening over the last few years, and new and exciting restaurants are popping up all over the city.
Whether you're looking for classic American fare, ethnic delicacies, unique pizzas, or scrumptious vegan dishes, there is absolutely a restaurant in Detroit for you to try.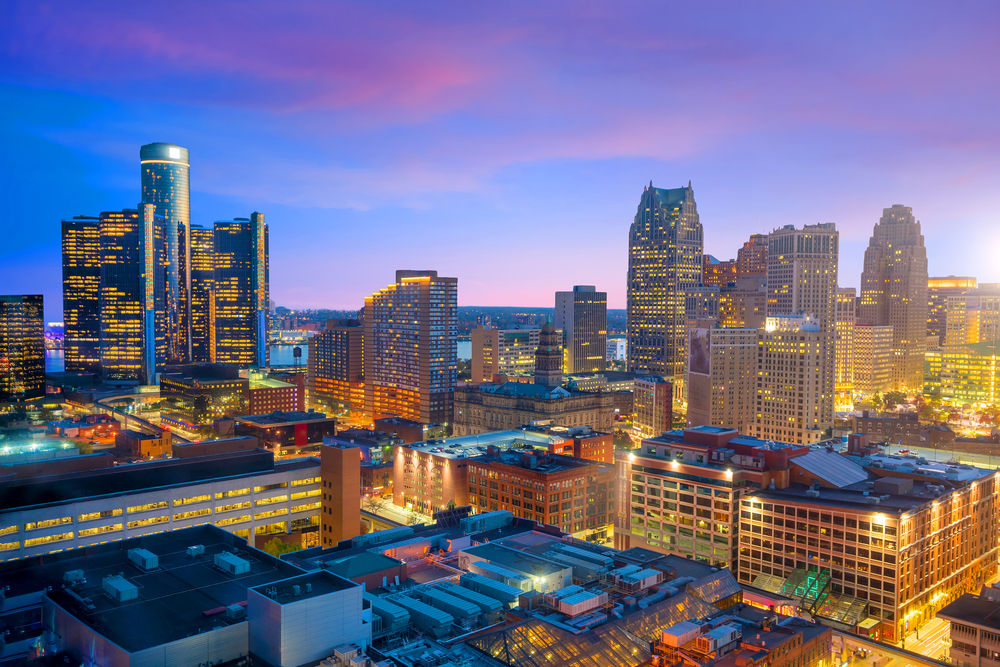 15 Best Restaurants In Detroit MI You Must Try
Sample Expertley Crafted Dishes At Grey Ghost Detroit
Grey Ghost Detroit is a restaurant near the historic neighborhoods of Brush Park and Midtown.
Its fun name is a nod to the infamous rum runner during the prohibition era known as Grey Ghost, who was never actually caught or identified.
The team of chefs at Grey Ghost Detroit is experts in their craft.
From butchery, craft cocktails, and a welcoming atmosphere, it's no surprise Grey Ghost is becoming one of the best Detroit restaurants.
It is one of the most popular places to eat in Detroit, so while reservations aren't required, they are highly suggested.
On their menu, you'll find delicious items like Sea Scallops, Scallion Pancakes, Dry Aged New York Strip, and Carrot Tartare.
They have everything from steaks to vegetarian dishes on their wide-ranging menu.
Pair your meal with one of their expertly crafted cocktails and enjoy one of the best restaurants in Detroit.
Selden Standard Is One Of The Best Restaurants In Detroit
Selden Standard takes pride in its rustic and casual atmosphere.
It is incredibly welcoming and encourages visitors to keep coming back.
But it isn't just this welcoming atmosphere that has diners calling this one of the best Detroit restaurants.
They've been named 'Restaurant of the Year' in Detroit two years in a row, and that's all because of their delicious menu.
The chefs at Selden Standard curate seasonal menus, using locally sourced produce to do so.
Many of the menu items are cooked using their wood-fired oven, which gives their foods an added unique flavor.
Because the menu is seasonal it does change.
But you can expect to see items like Roasted Beet Salad, Grilled Swordfish, Lamb Ragu, or Crispy Pork Belly.
With their expertly curated seasonal menu and welcoming atmosphere, it's easy to see why Selden Standard is one of the best restaurants in Detroit Michigan.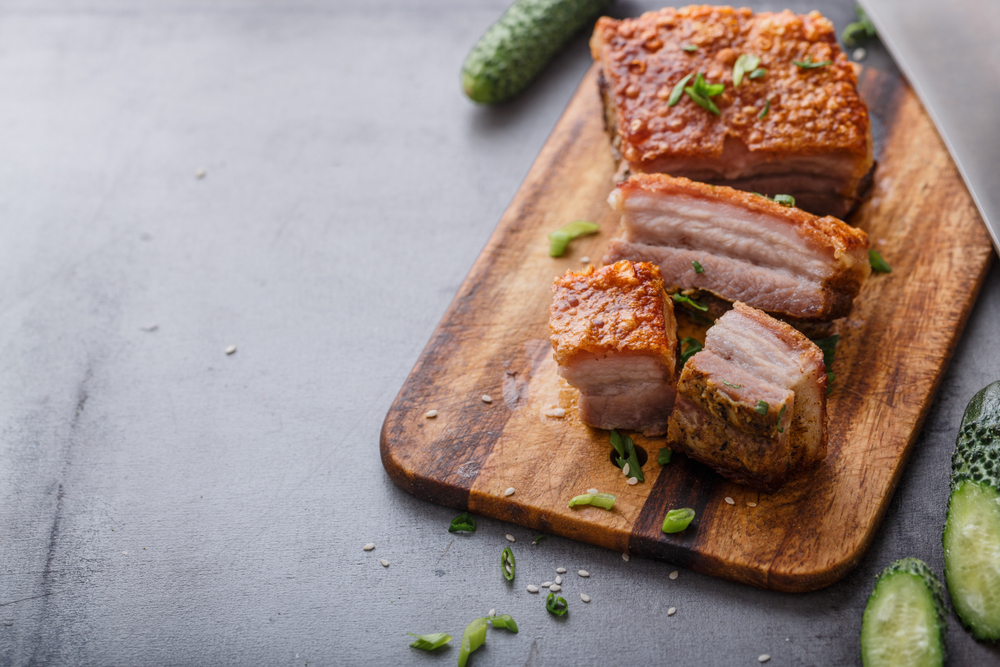 Indulge In Italian Cuisine At Oak & Reel
Oak & Reel classifies itself as a 'contemporary Italian restaurant with a primary focus on seafood'.
The chefs at Oak & Reel specialize in taking classic Italian recipes and making them feel authentically 'Detroit'.
So you'll see an influence of local flavors paired with the sort of recipes you'd expect to see at an Italian restaurant.
To add to that authentic Italian flavor, menu items at Oak & Reel are made using a wood-burning hearth.
This is a traditional way of cooking in Italy.
To enjoy this popular Detroit restaurant reservations are highly suggested, but not required.
Oak & Reel's menu includes items like Seafood Ravioli, Prawns, Bucatini, and a selection of Raw Fish and Oysters.
End your meal with one of their amazing desserts like their Gelato or Bombolini.
Sample The 100% Vegan Menu At Street Beet
Street Beet is a proudly 100% vegan restaurant in the heart of Midtown Detroit.
The pop-up restaurant in Detroit is currently located inside the Third Street Bar and is open for dinner Thursday through Sunday.
You can stay in the bar and enjoy your meal, but they also offer take-out since they are a pop-up.
Their signature menu items are the Litty Fries, the Sesame Sando, and McChicky.
But they also offer a Supreme Crunchywrap, Cheezy Potato Thriller, the Corny Island Pita, and Fake Chicken Nuggets.
Despite being a pop-up, their unique all-vegan menu has quickly made Street Beet one of the best places to eat in Detroit.
It's full of classic sandwiches and quick bites that aren't offered at many other vegan restaurants in the city.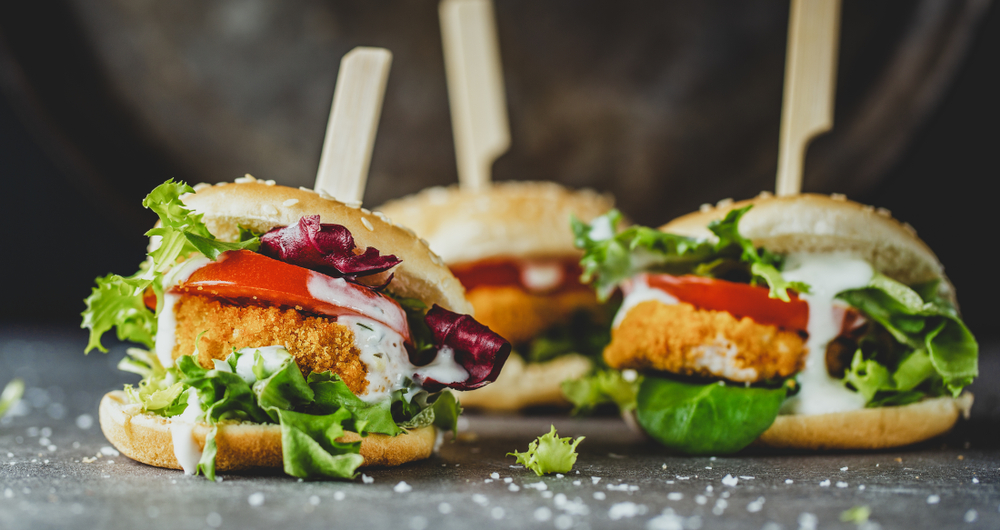 Head To Corktown For A Slice At Michigan & Trumbull
Michigan & Trumbull's first restaurant location was actually in Pittsburgh, PA.
The pair of chefs opened the restaurant when they got tired of looking for deep-dish pizza that reminded them of home.
It was a hit, and in 2020 they moved back home to Detroit, in Corktown.
They are now just around the corner from the restaurant's namesake intersection.
At Michigan & Trumbull you can find authentic Detroit deep-dish square pizza.
Yes, that's right, the pizza is square.
Popular pizzas on their menu include the Packard Pepperoni, BYO Vegan, McLovin, and the Fancy Nancy.
All the pizza recipes have fun names to match their unique ingredient pairings.
It's no wonder this fun pizza restaurant has quickly become one of the best restaurants in downtown Detroit.
Have A Romantic Dinner For Two At The Whitney
One of the best restaurants in Detroit Michigan for a romantic experience is The Whitney.
The Whitney is a restaurant in the historic Whitney Mansion, which was built in the late 1800s by a lumber baron in Detroit.
The architecture, decor, and quiet gardens of the romanesque style mansion are the perfect setting for a special dinner.
The Whitney strongly encourages reservations as they are one of the most popular Detroit restaurants for dinner.
They also have a Mansion Tea service on Saturdays and Sundays which they also strongly encourage reservations for.
On their dinner menu, you'll find elevated New American cuisine.
Their menu is also unique in that every dinner is a full four-course meal where you'll have a small selection of options to choose from for each course.
You'll get an appetizer tray that has seasonal items, a choice of salad or soup, your choice of the main entree, and then you'll finish the meal with your choice of dessert.
So you'll be able to enjoy items like Beef Wellington, which is their signature entree, Vegan Autumn Risotto, and Faroe Island Salmon.
If you've never experienced a four-course dinner, then you have got to visit The Whitney.
It's a really fun experience that makes The Whitney one of the best places to eat in Detroit MI. Consider adding this foodie experience to your Michigan road trip itinerary.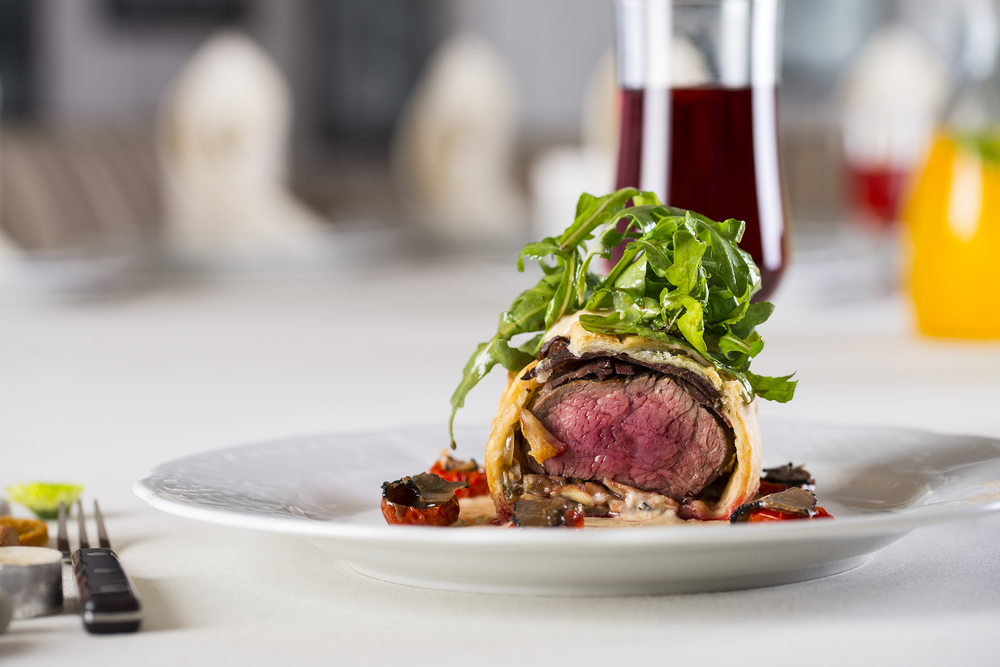 Dime Store Is The Best Brunch Restaurant In Detroit Michigan
Dime Store is a favorite brunch spot in the Detroit foodie scene.
The downtown Detroit restaurant is frequently named one of the best in the area for brunch.
What makes Dime Store so special is that they serve brunch, breakfast, and lunch all day, six days a week.
So whenever you're craving brunch, you can stop at this awesome restaurant in Detroit.
Their wonderful menu includes Eggs Benedict, or Bennys, done several different ways, Omelettes, French Toast, and other iconic brunch items.
If you're more in the mood for lunch, don't worry, Dime Store has you covered.
You can indulge in their Fried Chicken and Biscuit Sandwich, Spicy Korean Fries, or even a Grilled Salmon Salad.
Dime Store also offers a selection of coffee, tea, juice, and of course alcohol to go with your brunch, breakfast, or lunch.
Experience A Taste Of Havana At Vicente's Cuban Cuisine
Vicente's Cuban Cuisine is a restaurant in the heart of Detroit that offers a wide selection of authentic Cuban dishes.
The restaurant has been open since 2005 and ever since its opening has been a staple on the list of the best restaurants in Detroit.
You'll get to enjoy authentic Cuban recipes that have been passed down through generations of the Vazquez family.
They are typically open for lunch and dinner daily and they even host salsa dancing nights.
Their menu includes dishes like Pollo a La Diabla, Arroz Con Pollo, Chilindron De Cordero, and Trucha Al Modo Mio.
There is a selection of vegetarian, chicken, beef, and seafood dishes.
So there is something for every palate on their menu.
If you want to try authentic Cuban cuisine, you can't go wrong visiting this delicious Detroit MI restaurant.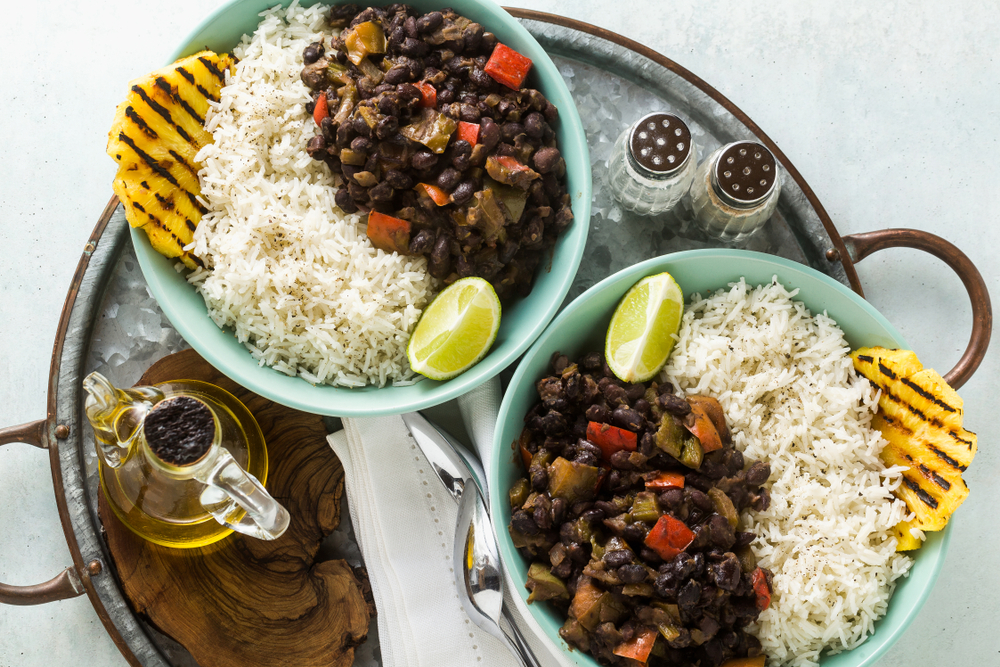 Chili Mustard Onions Is The Original Detroit Vegan Coney Island Restaurant
Chili Mustard Onions is a Detroit restaurant that specializes in Coney Island-style foods.
The twist is that they are completely vegan.
This unique restaurant in Detroit Michigan is typically open Wednesday through Sunday for lunch and dinner.
On the menu at Chili Mustard Onions you'll find a wide selection of items all done in the Coney Island-style and completely vegan.
Popular items include Chili Cheese Fries, the CMO Coney, The Big Mock Burger, and Southwest Nachos.
If you're looking for a fun restaurant with a completely vegan menu that honors Detroit foodie traditions, you've got to try Chili Mustard Onions.
Pie-Sci Pizza Is Known For Their Vegan, Vegetarian, Dairy Free, and Gluten Free Pizza Selection
Pizza should be for everyone, no matter if you have dietary restrictions or are vegan or vegetarian.
Pie-Sci Pizza makes sure that their creative pizzas can be enjoyed by anyone and everyone.
They have an extensive menu of unique pizza recipes that include vegan, vegetarian, dairy-free, and gluten-free menu items.
If you don't have any dietary restrictions, they also have menu items that use fresh local meats and are not dairy-free or gluten-free.
Their menu is also seasonal, so it doesn't stay the same and there is always something new to try.
Each pizza is given a fun name that often relates to the toppings you can find on the pizza.
They also let you create your own recipe using all of their available toppings.
Even though their menu is seasonal, you'll almost always find a variation of the classics, like Meat Lovers, Margherita, or Veggie D.
Pie-Sci Pizza is a fun pizza restaurant in downtown Detroit MI that makes sure to cater to every dietary need!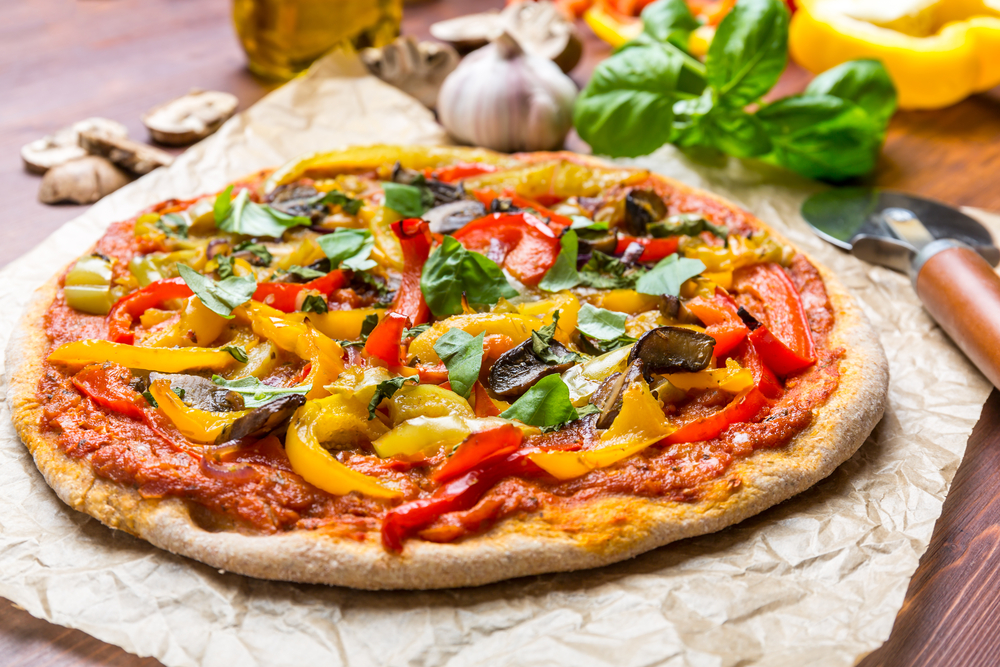 Seva Detroit Is One Of The Best Vegetarian Restaurants In Detroit MI
Seva Detroit opened in 2011 and quickly became one of the go-to places for delicious vegetarian dishes in Detroit Michigan.
It is a smaller restaurant with a casual and welcoming atmosphere that pairs well with its menu.
Their entire menu is full of vegetarian takes on classic and favorite dishes, vegetarian desserts, and fresh juices and smoothies.
Seva Detroit's menu includes Pad Thai, Jumbalaya, General Tso's Cauliflower, Vegan Mac, and even Burgers and Sandwiches.
Their pastries are made fresh and in-house and pair well with any of their fresh-squeezed fruit juices, smoothies, or fresh brewed coffee and tea.
It's one of the best restaurants in downtown Detroit, but especially for vegans and vegetarians!
For A Unique Atmosphere And Delicious Menu Head To Cass Cafe
Part art gallery, part performance venue, part cafe, Cass Cafe is a unique Detroit restaurant.
Cass Cafe is family-owned and operated and has called the Cass Corridor in Detroit Michigan home since 1993.
In that nearly three-decade history, Cass Cafe has become an iconic restaurant in downtown Detroit.
Inside you'll find a collection of works by local artists that rotates throughout the year.
They also have space for performances and welcome local musicians to come and play in the cafe.
Cass Cafe has a fairly extensive menu that features cafe classics like the Cass Avenue Grilled Cheese, Monterey Turkey Burgers, Cafe Vegetarian Lasagna, and the Cafe Lentil Burger.
You'll find that many of the menu items are also vegetarian and there is a nice mix of vegetarian and non-vegetarian options to choose from.
If you're looking for a cool atmosphere and a delicious meal, head to Cass Cafe, one of the best Detroit Michigan restaurants.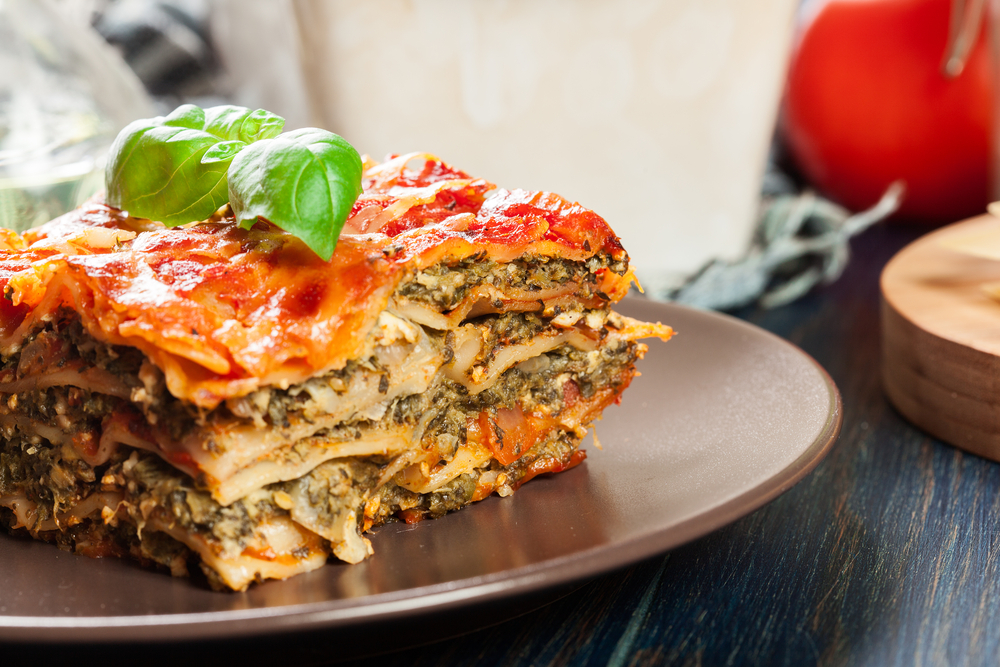 Roast Is The Best Steakhouse Restaurant In Detroit
If you're looking for one of the best restaurants in downtown Detroit, Michigan, you need to try Roast.
Roast is a high end steakhouse that has become one of the most popular places to eat in Detroit.
Although reservations are not required, they are highly suggested if you want to enjoy dinner at Roast.
The restaurant is open Tuesday through Saturday for dinner.
Start your meal off with Crispy Pig Tails, Ora King Salmon Poke, Roasted Marrow, or Chickpea Salad.
It's no surprise that they have a nice selection of cuts of steak, from NY Strip, Dry Aged Ribeye, and Filet Mingon.
Besides steak, they also offer Smoked Pork Chop, Lamb Shank, or Roasted Half Chicken.
Roast is a staple of the Detroit foodie scene and one of the best Detroit restaurants.
Try Completely Vegan Soul Food At Detroit Vegan Soul
If you've ever wanted to try completely vegan soul food, then you'll love Detroit Vegan Soul.
The vegan restaurant is frequently named one of the best restaurants in Detroit MI.
It is located in the West Village and is Detroit's first 100% vegan soul food restaurant.
Detroit Vegan Soul has a full menu that features some of the most classic soul food dishes using exclusively vegan ingredients.
You'll find 'Catfish' Tofu, Mac n Cheese, Smoked Collards, Candied Yams, Burgers, Oyster Mushroom Po Boys, and Steak Roll.
They also brew fresh house-made sweet tea and offer a selection of fruit and vegetable smoothies.
Along with being completely vegan, many of their menu items are soy-free, nut-free, and gluten-free.
Detroit Vegan Soul is easily one of the best places to eat in Detroit.
For Middle Eastern Food With A Twist Try Harmony Garden Cafe
Detroit locals call Harmony Garden Cafe the 'hidden jewel of Midtown'.
You can find the Middle Eastern restaraunt on the campus of Wayne State University.
They use fresh and locally sourced produce that is purchased daily to create the delicious dishes on their menu.
Those delicious dishes include a selection of appetizers, entrees, and desserts.
Start your meal with some Hummus, Baba Ghanoush, or Grape Leaves.
For your entree, you can choose from a selection of chicken, beef, lamb, fish, and vegetarian dishes.
They have Chicken Shawarma, Vegan Falafel, and Kabob Halabi.
All of the entrees are also served with a garden salad, hummus, and pita.
If that doesn't interest you, they also have Pita Wraps, Burgers, and Protein Rice Bowls.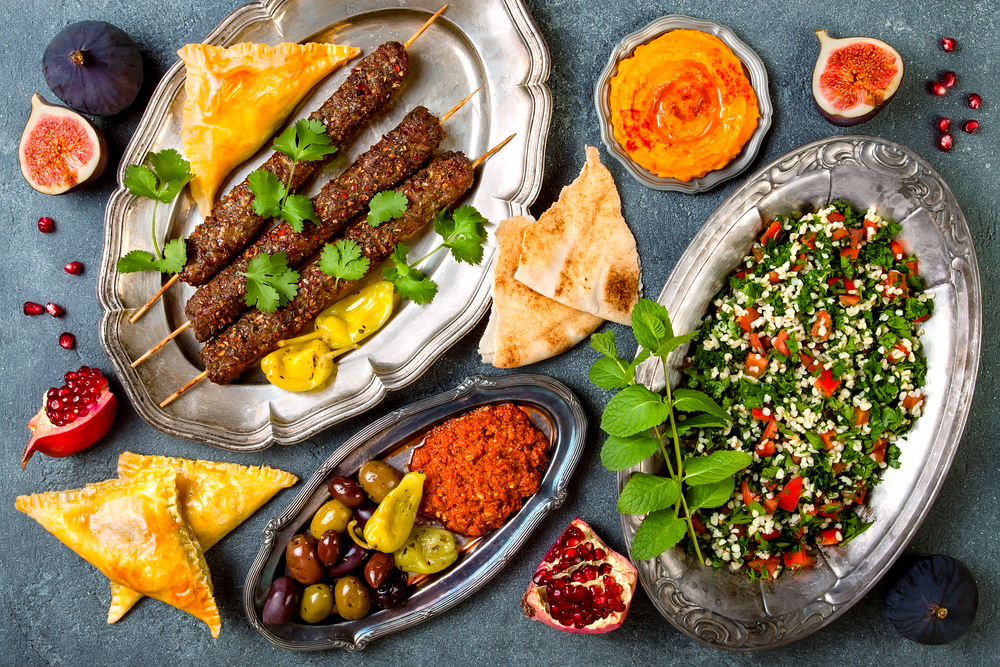 Detroit is one of the most vibrant Midwestern towns and has an ever growing culinary scene.
The city is full of amazing vegan restaurants, fun pizza shops, restaurants with delicious and elevated American fare. And so much more.
After a day spent seeing some of the best things to do in Detroit, make sure you have dinner at one of these wonderful Detroit restaurants!
You won't regret it!