Are you looking for restaurants in Duluth? You are in the right place. In this article, I will walk you through all the places to eat in Duluth MN, and all of the best Duluth Minnesota restaurants for you to try.
If you have never been to Duluth you are in for a treat. It's a charming port city on the shore of Lake Superior and offers so much to do. From the iconic Aerial Lift Bridge to the lakeside trails, the many museums, and the beautiful  Glensheen Mansion you won't run out of things to do in Duluth. 
The restaurant scene is vibrant and an impressive mix of cafes, fine dining, and craft breweries all worth a visit. When it comes to restaurants in Duluth Minnesota you will be spoilt for choice. 
The popularity of Duluth as a tourist spot and young new residents entering the area has improved the places to eat in Duluth no end. A once lackluster offering has turned into something rather special and unique.
The local craft scene has become very popular and a booming restaurant and cafe scene has grown up around it. The emphasis on local produce and good quality food is evident in all the restaurants.
The concentration of the best restaurants in Duluth tends to be focused on Canal Park and downtown but there are some exceptions.  I guarantee you will have an amazing time in Duluth, MN and I cant wait to see which of these restaurants you choose to dine in.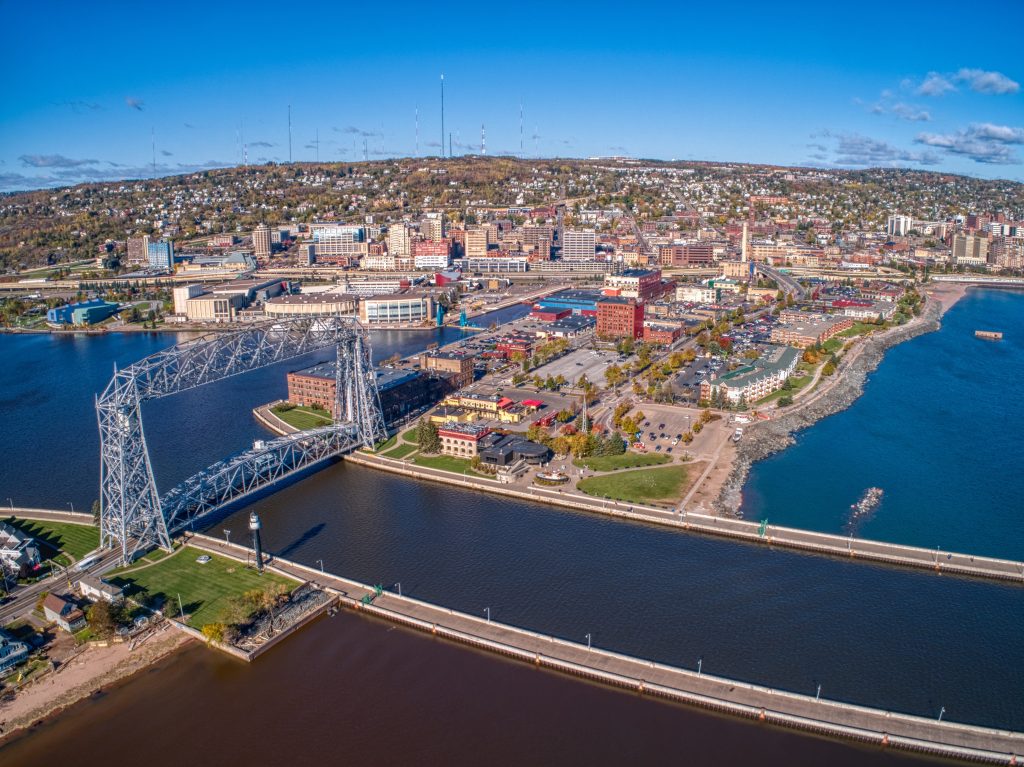 15 Best Restaurants In Duluth MN You Must Try
At Sara's Table Chester Creek Café
Specializing in international cuisine prepared using local and fresh ingredients this farm-to-table restaurant is a delight.
The business was started in the 1990s by Barbara Neubert and was originally a trailer converted to a coffee shop. They gained a reputation and soon created a cozy cafe come book shop. Barbara was a writer and it seemed appropriate.
The restaurant you see today opened in 2002 and while not a book shop it still retains the original ethos of good food and good produce.
They have their own garden on-site and many of the ingredients are grown here. The restaurant is cozy with a warm fireplace in winter.
The menu contains items such as Baja Fish Tacos and Thai curry mixed with American classics. The menu is pretty reasonably priced and is open from 8 am until 9 pm most days.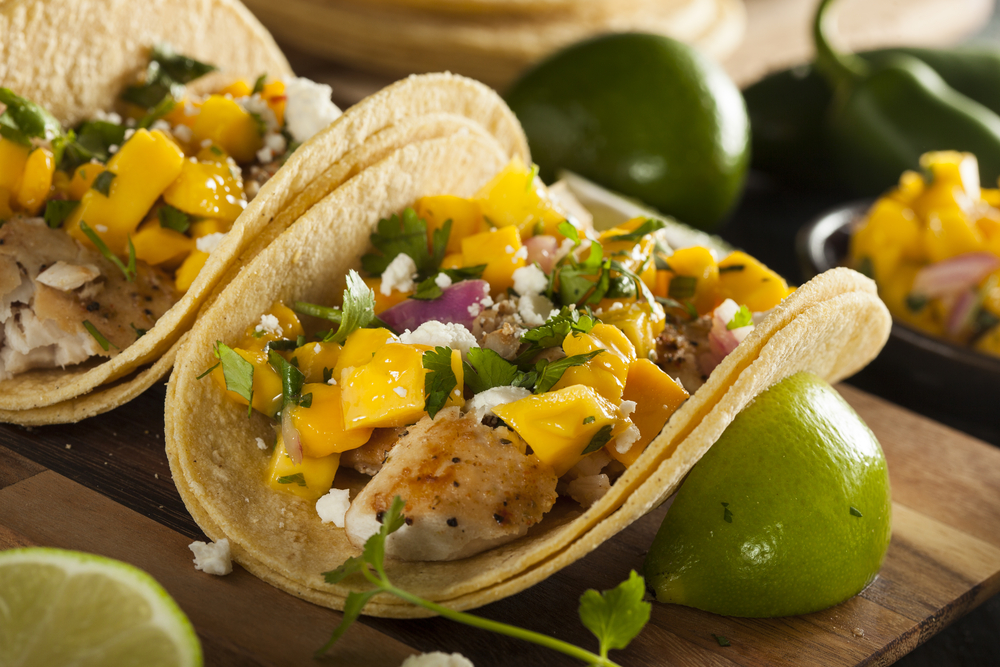 Bellisio's Is One Of The Best Restaurants In Duluth MN
If dining for you is all about authentic Italian food and great wine then Bellisio's is the place for you. Everything about this restaurant transports you to Italy.
This restaurant mixes classy and casual in a quiet and effortless way. It's the kind of place where time drifts away very pleasantly.
Here they believe dining is all about the experience and they always go the extra mile. As you would expect this restaurant excels at pasta.
It's also a place to visit if you love wine as the staff is very knowledgeable about wine and food pairings. The restaurant offers over 500 labels, with 125 different wines available by the glass.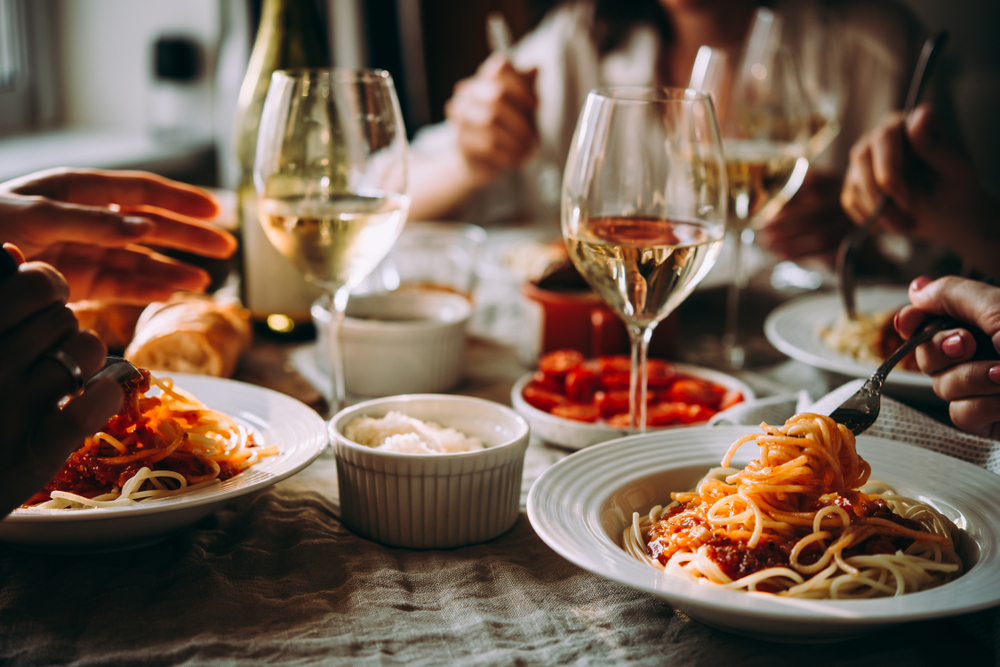 Black Woods
This is an American-style restaurant and you will find all your favorites here. It's also a place known for its bustling Happy Hour.
Locally owned and operated and they pride themselves in knowing their clientele and what they want. Everything is fresh and cooked to order.
On Sunday they serve what is known as the Crabby Ben, jumbo homemade crab cakes on English muffins, and fresh farm eggs.
You get the impression that this place just loves food and wants you to experience some of that love.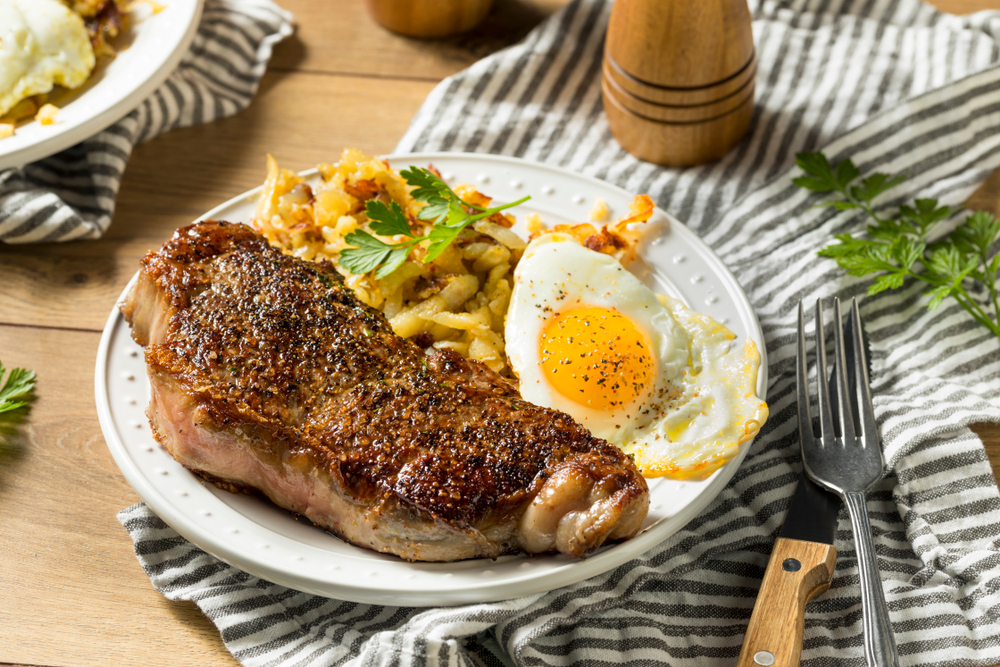 New Scenic Café
Surrounded by a garden of herbs, vegetables, and flowers that tells you all you need to know about this restaurant. It's fresh, intimate, and well-loved.
The menu changes seasonally and it caters to vegetarians and vegans well. Menu items included things like smoked beet, current blue mussels, and miso sea bass.
Open from 11 am to 7 pm and if you can get here do give this Duluth Minnesota restaurant a try.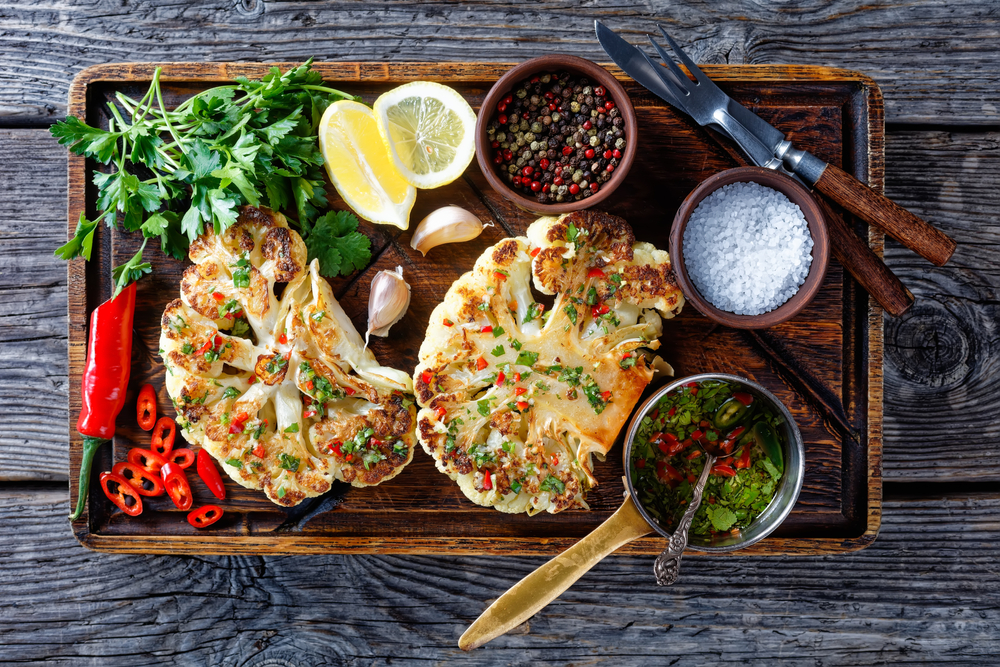 Va Bene
If you are a bit of a people watcher then may I suggest Va Bebe. Directly above Lakewalk with a view of Lake Superior, it's a great place to watch the world go by.
The food is Italian, freshly prepared in a casual friendly atmosphere. Everything is made from scratch here even the bread, pasta, and gnocchi.
Expect an extensive pasta menu and other such Italian delights. However, the highlight here is the gelato/sorbet bar which features some incredible flavors on a rotating basis.
They also openly encourages vegans to make themselves known so they can adjust dishes accordingly.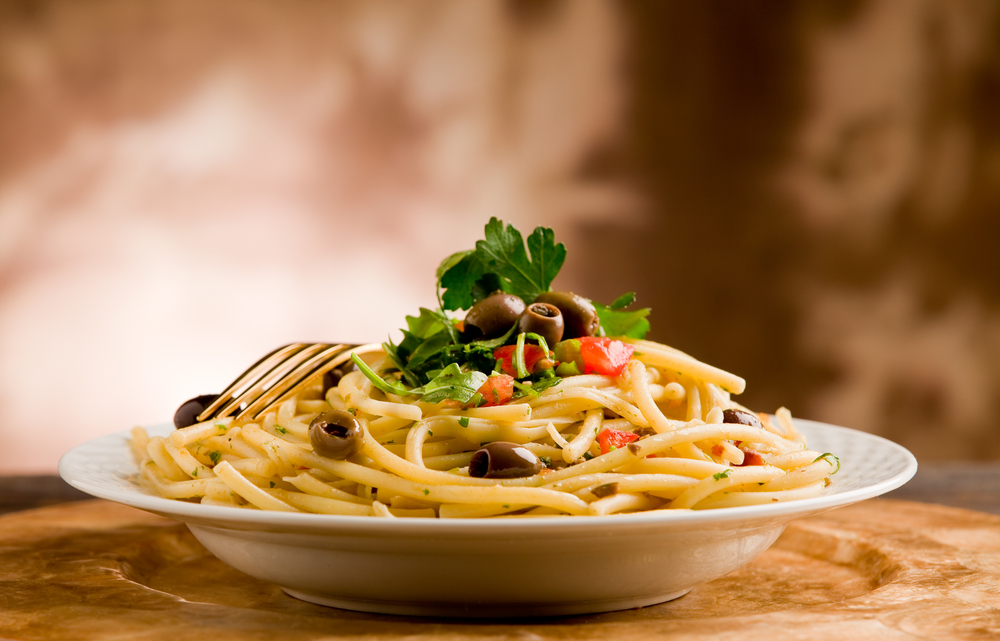 Fitger's Brewhouse
An artisan-style pub with a great menu utilizing local ingredients. It's pretty well knowns for its Wild Rice Burger and French Onion Burger.
The star here is the beer and this place is often credited with sparking the craft beet scene in the area. Here you find over a dozen hand-crafted beers to go with your food.
The awards this place has behind its name tell you how good it is. They also smoke their own lake caught fish.
This is a pub with heart, great food, and even better beers.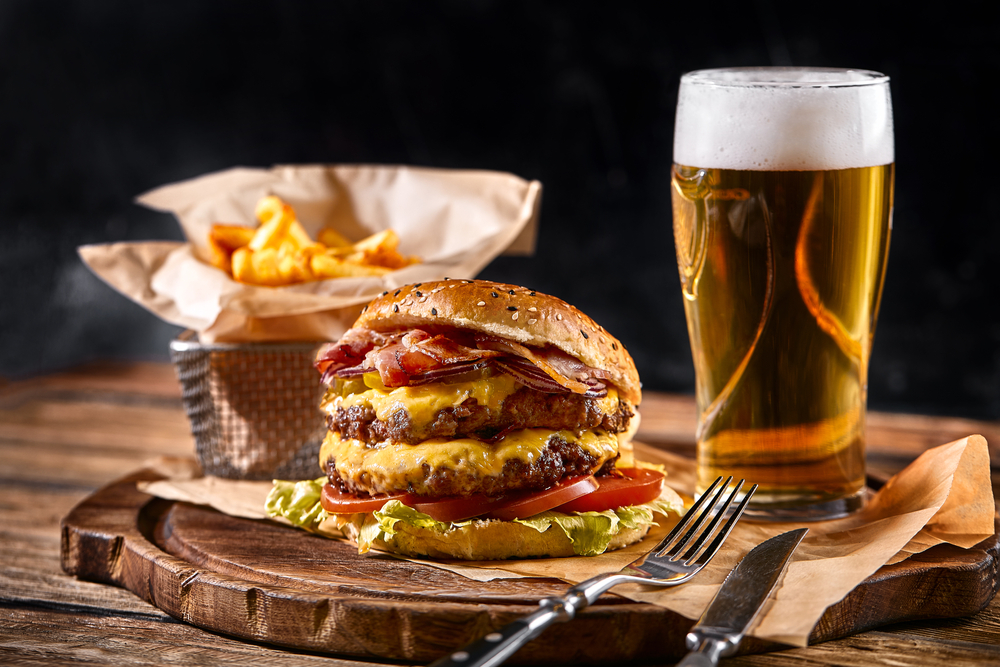 Duluth Grill
This unassuming diner is somewhat of a celebrity. With several features on Guy Fieri's Food Network shows some people visit the area just to go here.
It's a no-nonsense sort of place serving hearty food with modern touches. Seating is in booths and the menu has all the American dishes you would expect. It's good comfort food.
There is an urban garden in the parking lot complete with beehives. This is one of the restaurants in Duluth that is definitely work a visit.
It's only open until 3 pm so make sure you get there in time to enjoy and savor your food. They also offer some good vegan alternatives to classic dishes.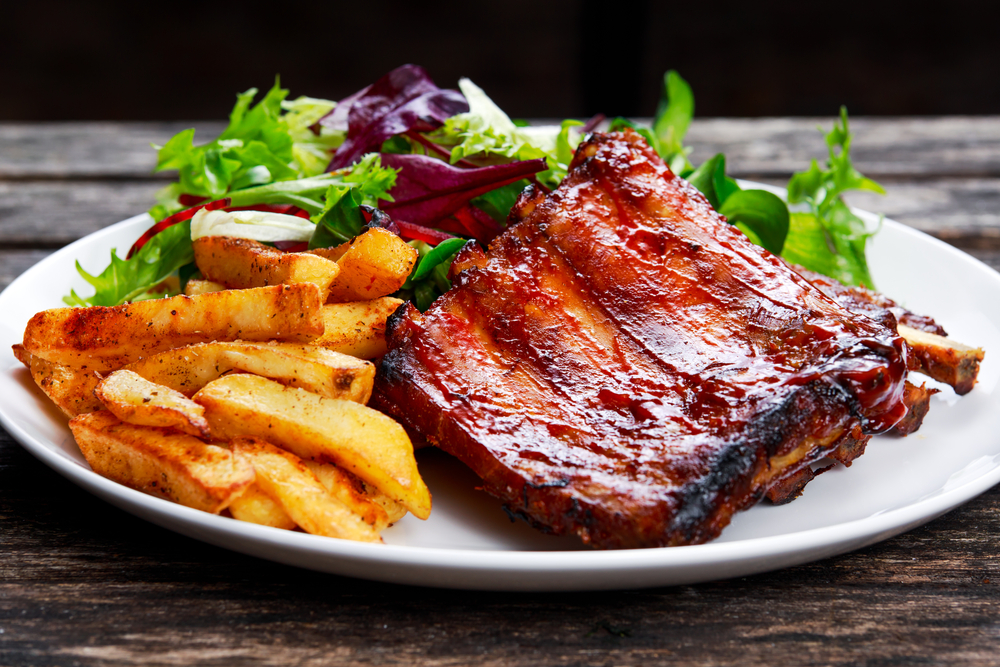 OMC Smokehouse
I could not do a list of restaurants in Duluth without including a barbecue restaurant now, could I? And this one has everything you would expect.
The Beef Far Fries are very popular, everything is fresh and smoked to order. They do also have vegetarian options.
It opens at 3 pm and closes at 9 pm and 10 pm Friday and Saturday.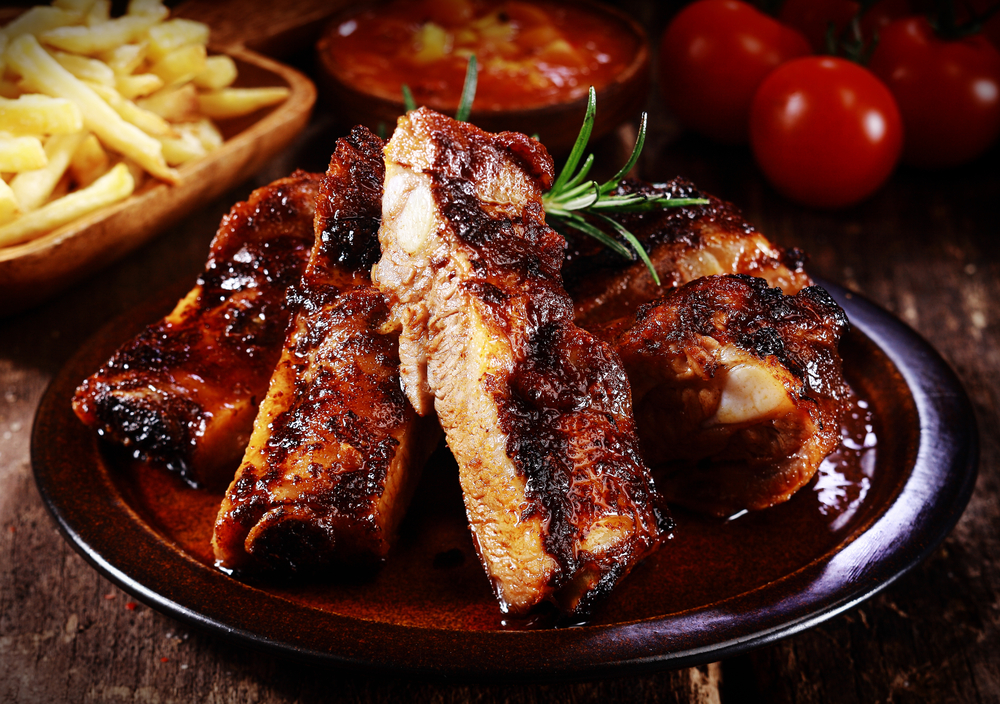 Hanabi Japanese Cuisine
Rated as the best authentic and Asian restaurant in Duluth this is the place to come to cure your sushi cravings. The food is a Japanese fusion mix.
The sushi menu is extensive and guests rave about the food here. It opens at 4 pm and has a happy hour most evenings.
It is no wonder this is one of the best Duluth restaurants.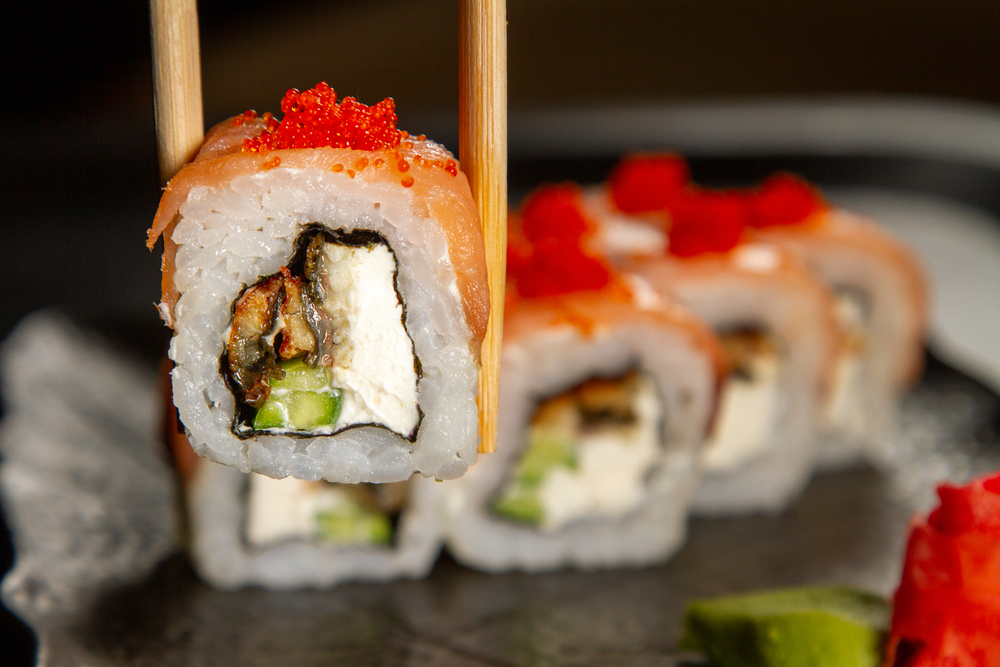 Lake Avenue Is A Fantastic Duluth Minnesota Restaurant
If you are looking for a Duluth restaurant that would be perfect for a romantic evening this may be it. It is right on the lake and serves excellent food.
You will find things on the menu such as Elote a dish of grilled corn, cilantro lime aioli, chili oil, cotija, smoked paprika, and cilantro. It's posh nosh that makes your mouth water thinking about it.
The menu changes often and isn't extensive but most people will find always something they love. They also have an impressive wine list.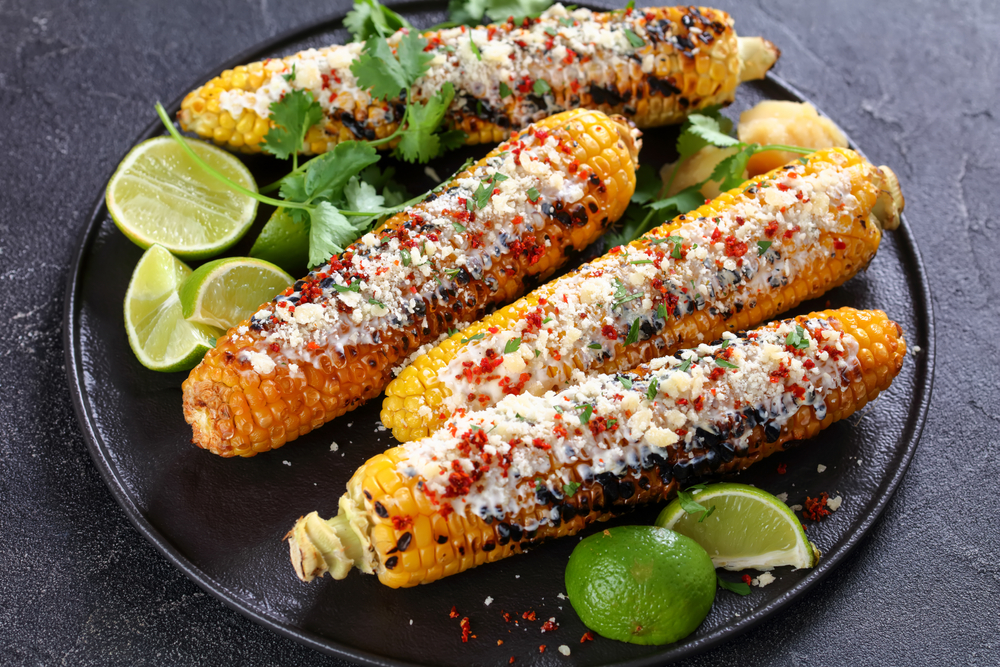 Restaurant 301
Open for breakfast lunch and dinner this restaurant likes to think of itself as approachable sophistication. The welcome is warm and inviting and the food delicious.
Located in the Sheraton, it's conveniently located in the downtown area. It's an intimate place with a fireplace and large windows overlooking East Superior Street.
Menu items include such things as pork tenderloin and salmon. There is also an extensive wine list.
The food and service always receive consistent praise. In addition, a five-course tasting menu is offered on one Sunday a month.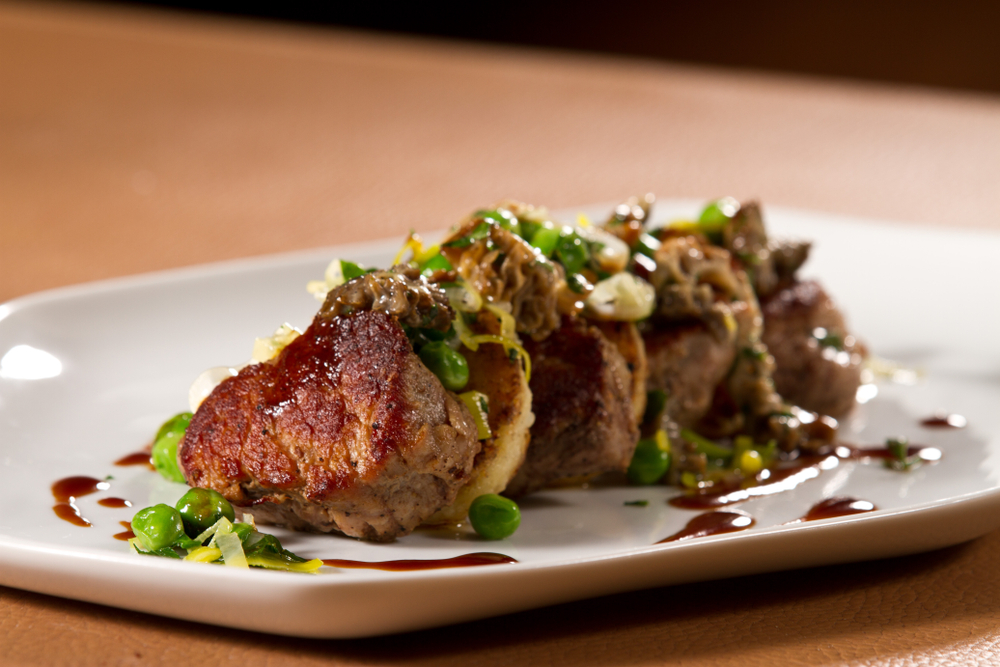 Grandma's Saloon and Grill
If you like your restaurants in Duluth with a side of fun then this is the place for you. Opened in 1976 it was this eatery that sparked the development of Canal Street.
Their ethos is 'unspeakably good food, exceptional service, and lively atmosphere.' And I think they deliver. This place has a story, a history, and a heart.
No one goes home hungry from Grandma's as you would expect. It's American fare with things like Shroom-N-Swiss, the Godfather, and of course Meatloaf.
This is a really fun and belly-satisfying Duluth restaurant.
Little Angie's Cantina
Little Angie's Cantina is a Mexican-American restaurant in Duluth with a great deck overlooking Canal Park. It's a young and happening place with a great atmosphere.
It looks like a cantina inside with bright decor and artifacts dotted around. Expect all the usual Mexican dishes served with a smile.
It's open most days from 12 pm.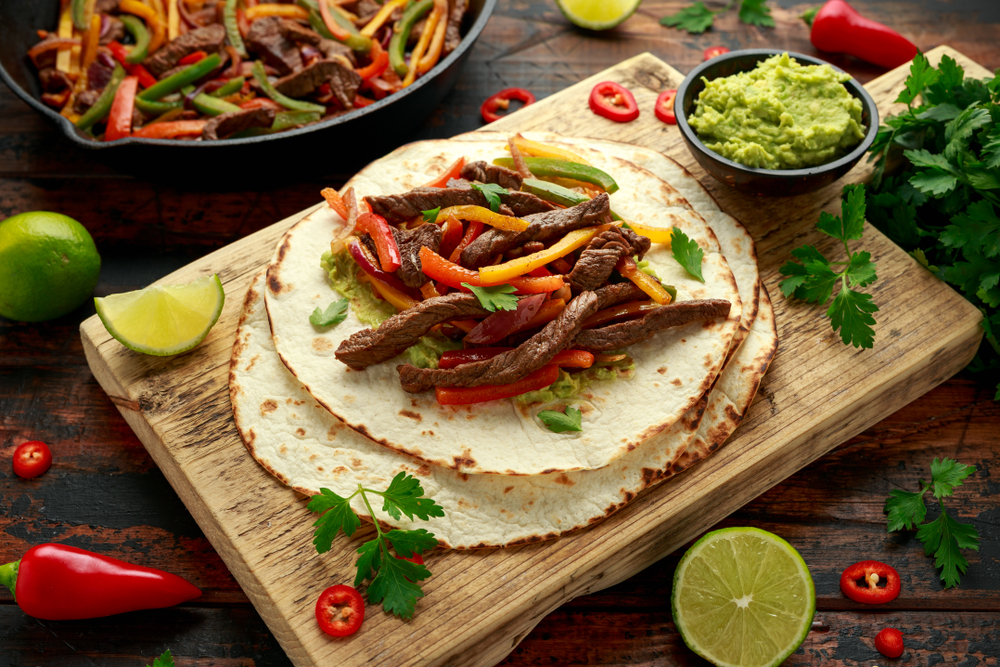 Pizza Luce
If you are after an excellent vegan pizza then this is the place to go. In fact, the pizzas here are award-winning.
They have pizzas with pretty much everything you can imagine including faux meat. They are also willing to customize anything for you if they can.
It's not just pizza though they have hoagies, salads, appetizers, and desserts.
Everyone loves the food here, making this one of the best restaurants in Duluth MN!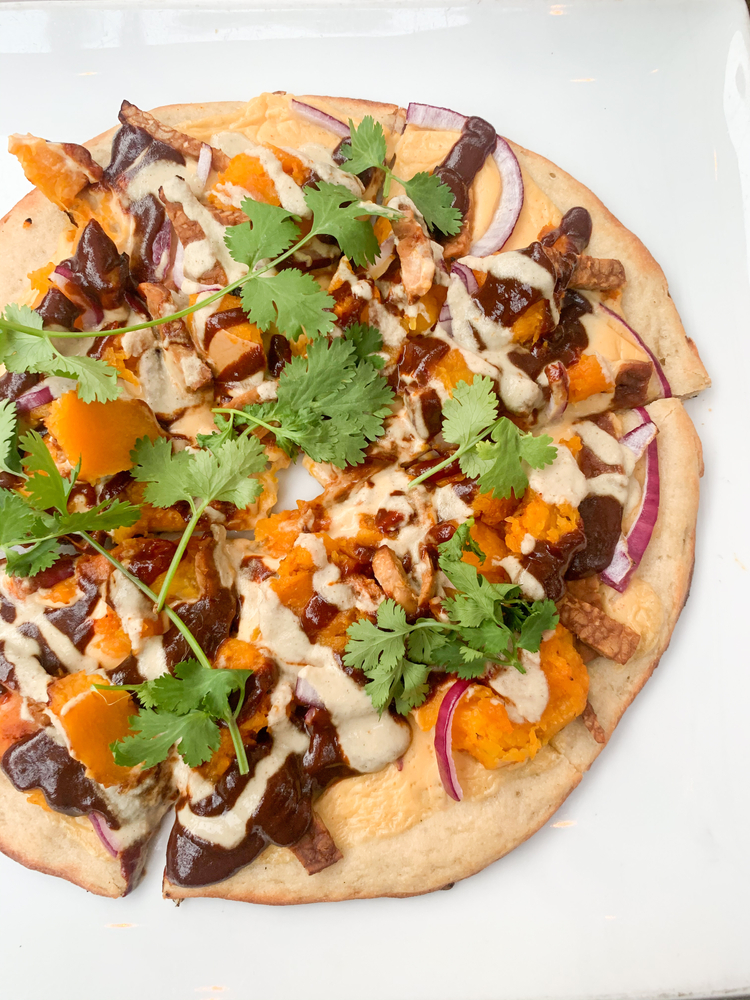 JJ Astor Restaurant and Lounge
Fancy a rotating 360-degree restaurant, yes Duluth has one of them! At the top of the Radisson Hotel Harborview in downtown Duluth, is the JJ Astor Restaurant and Lounge.
It's elegant with the most spectacular view, perfect if you are trying to impress someone or are celebrating a special occasion.
The menu is contemporary prepared with sustainability in mind. A lot of the food is sourced from local farmers and fishermen.
The menu contains something for most with seafood, steak, pasta, cauliflower wings, and burgers. But let's face it, along with fantastic food, you come here for the view.
Stay a while longer and enjoy the extensive bar and cocktail menu while enjoying the magnificent view. Especially if you are visiting Minnesota in the fall!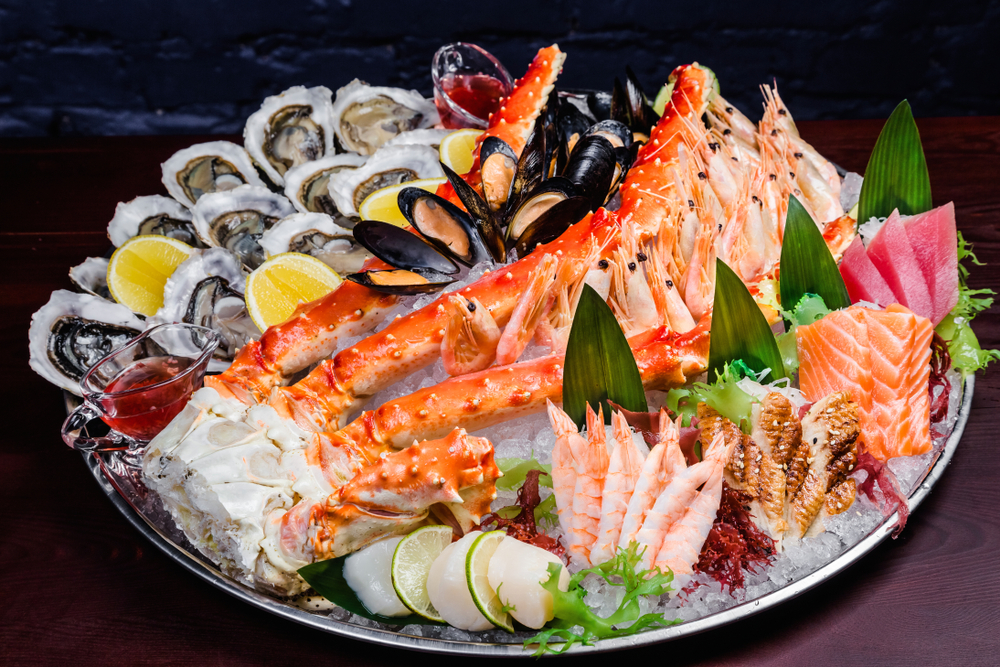 As you can see when it comes to restaurants in Duluth, there are so many to choose from. Whichever of these places to eat in Duluth you choose I know you will have a great meal.
These Duluth Minnesota restaurants are all rated highly and I can't wait to hear all about your meal. Please come back and tell me how your meal was.
—
If you are planning to extend your stay in Duluth or Minnesota, these resorts in MN may interest you!