Are you looking for things to do in Duluth? If so you have come to the right place.
I love this Midwest city and this part of the USA is beautiful. If you have not visited this area you are in for a real treat. On the northern shore of Lake Superior Duluth is a lovely harbor city.
It is known as the place where the water meets the sky, which gives you a good idea of its beauty.
This city is a great location for a weekend getaway. There is much to see and do for all kinds of interests. This city really does have it all.
Here you will find the 14 best things to do in Duluth to put on your bucket list!
14 Best Things To Do In Duluth For Your Bucket List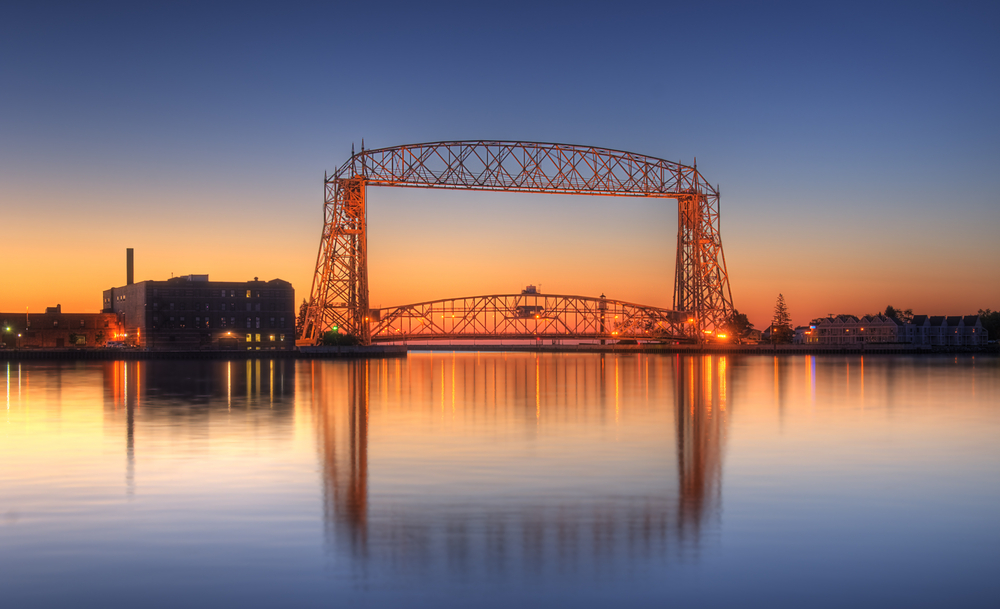 Visit Canal Park For A Great Picnic
On the shoreline of Lake Superior, Canal Park is at the epicenter of Duluth downtown.
Do not let the name fool you though is it more than a park. You could spend a good two hours here easily. It's home to Lakeland a promenade for walking and biking and connects to Leif Erickson Park and Duluth Rose Garden.
There is also Playfront Park for children, the city's largest community playground. Canal Park also offers a variety of water sports and you can hire electric boats, Seadoos, paddleboards, canoes, and kayaks.
It's a great place for a picnic and to spend time watching the boats on the harbor. It's also a great place to watch the Aerial Life Bridge. Or just spend some time enjoying the sculptures and vibe of this incredible place.
When thinking about what to do in Duluth, always stay start here as it is a great way to orientate yourself to this fabulous city.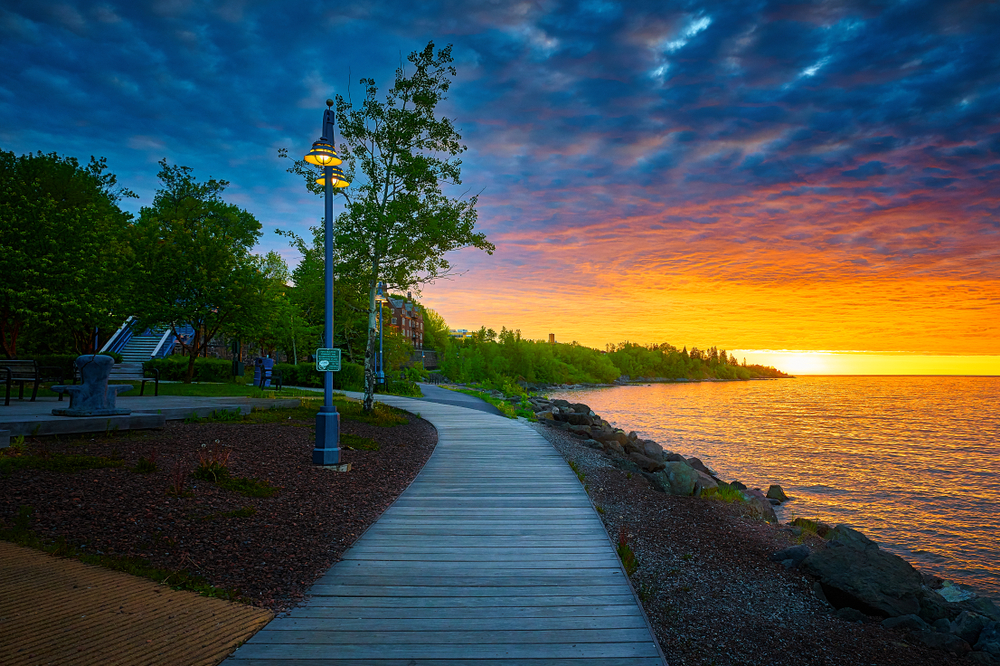 The SS William A. Irvin For Historic Luxury
In its prime, the SS William A. Irvin was the flagship of US steel and was unrivaled. The ship contained four private luxury cabins, a dining room, and a lounge for company guests of U.S. Steel.
Today you can tour these beautiful spaces. All oak, walnut, and brass it really is a dream.
Launched in 1937 during the Great Depression, the ship served from 1938 until 1978 carrying coal and iron ore to U.S. Steel's ports around the Great Lakes
The ship now sits on the waterfront of Lake Superior adjacent to the Duluth Entertainment Center and I highly recommend a trip onboard. You can also see the steam turbine engine and other parts of the ship.
One of the best things to do in Duluth that is great for all the family is visiting this ship!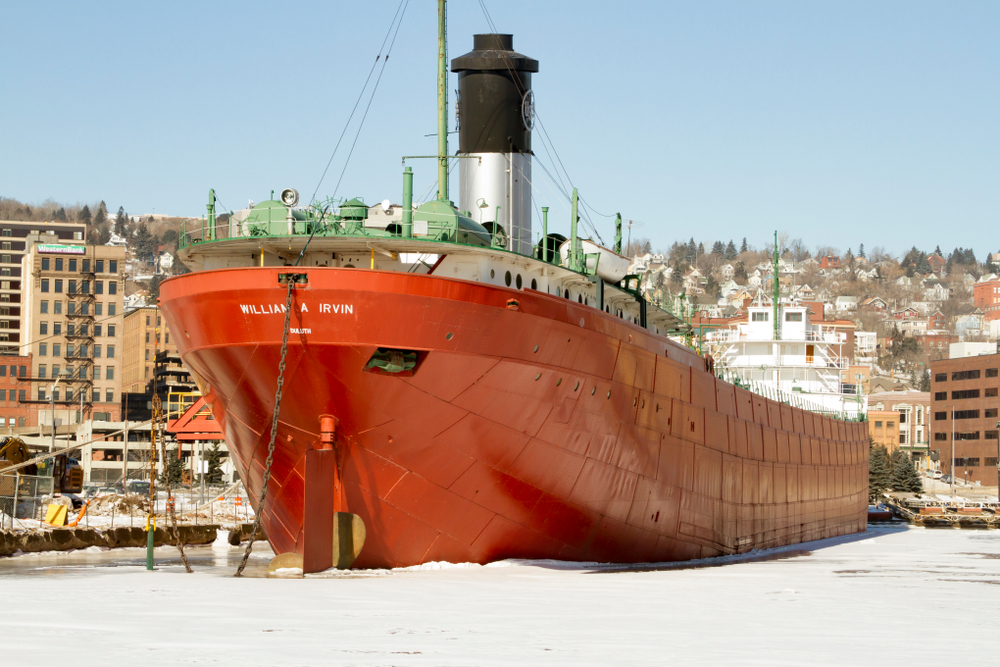 Skyline Parkway For Incredible Views
If you love getting great views of the city you are visiting then head to the Skyline Parkway. A 25-mile long route takes in 'the Boulevard" a sprawling road on a natural shelf halfway up the hills over the city.
The drive is beautiful and if you pack a picnic you will get to enjoy it with some stunning views.
Make sure you stop at the observation points, particularly Bardon's Peak and Enger Park, and make sure you stop off and visit the Magney-Snively Natural Area, a 1,800-acre old-growth forest.
Matter of fact, here you will find this is one of the best locations for hiking in Minnesota!
This is one of the Duluth Minnesota things to do that everyone will enjoy.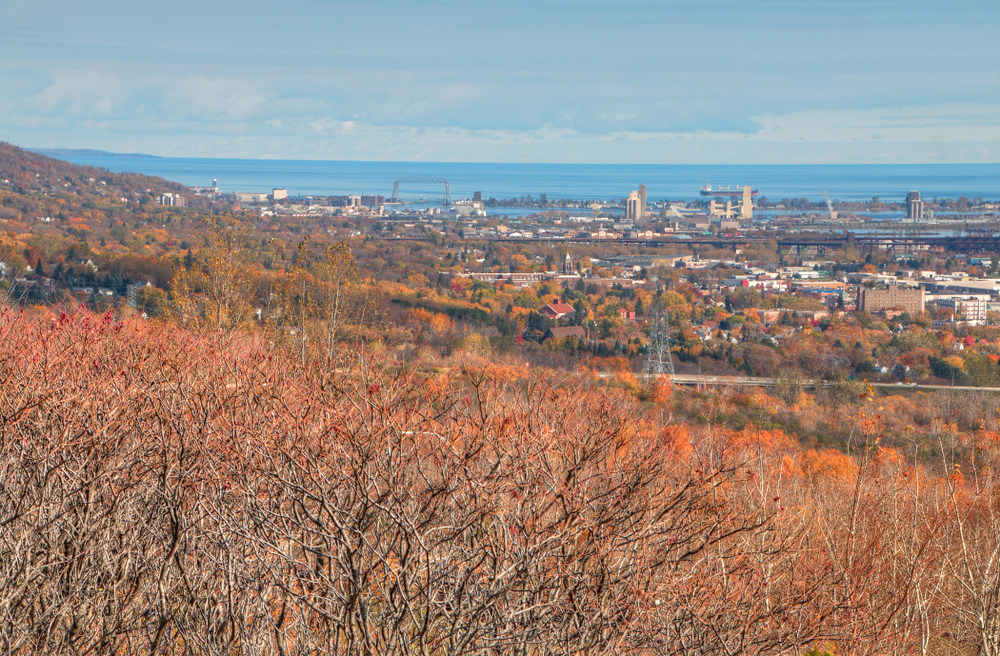 Lake Superior Railroad Museum For A Slice of History
Near Duluth, Minnesota's bustling waterfront is the Lake Superior Railroad Museum which offers visitors a close-up view of the trains that helped forge this region's past.
Housed in the 1892 Union Station there are steam, diesel, and eclectic trains on display. There is also a three-quarter replica of downtown Duluth from 1910.
It also houses a rare example of diesel-powered Great Northern 92 Engine, one of only 10 such built between 1946 and 1947.
If you love old trains you will adore this museum. It is one of the most fun things to do in Duluth!
Aerial Lift Bridge For A Great Light Display
While it might seem odd saying a lift bridge is a tourist attraction, this one really is. With its dominance on the skyline, you can not think about Duluth without bringing an image of this bridge to mind.
More than 115 years old, this bridge is an engineering and architectural marvel that you can honestly spend ages watching enthralled.
It operates 24/7 rising and lowering to let cargo ships, freighters, sailboats, and boat tours from the harbor into the main lake. It spans a narrow opening connecting Park Point to the mainland.
At night the bridge looks really special decorated with hundreds of led lights. The best view is from Canal Park along the Lake Walk.
Of all the things to do in Duluth put this one high on your list.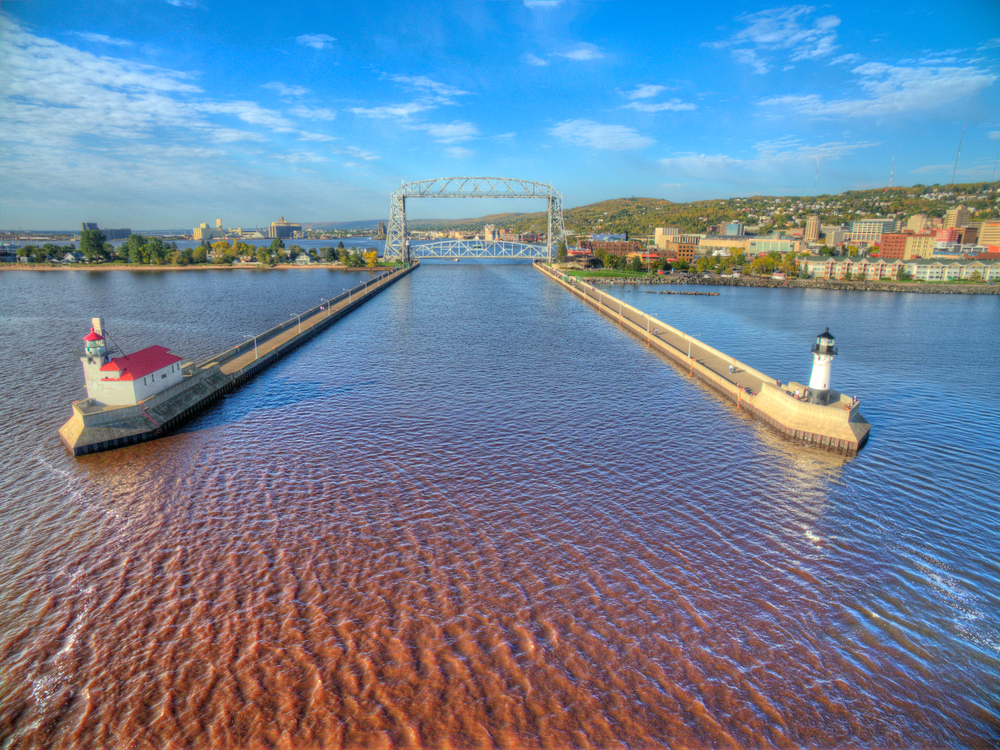 Glensheen Mansion To Step Back In Time Is One Of The Fun Things To Do In Duluth
If you fancy taking a step back in time then take a tour around the 39-room Glensheen Mansion. The architecture is incredible, the gardens beautiful and you get a real feeling for how the occupants lived.
Sitting atop the city and the lake it is the most visited historic home in Minnesota. The home was once owned by Chester Congdon, a noted Duluth industrialist and philanthropist, he equipped the home with what at the time were ultra-modern amenities.
The house is now a museum and provides an incredible insight into life at this time. Built in the Jacobean style between 1905 and 1908 it sits in seven acres of beautiful English-style landscape gardening.
The gardens were designed by noted landscape architect Charles Wellford Leavitt Jr. and the vintage pier on the lake is well worth a visit. Various tour options are available.
Lake Superior Maritime Visitor Center For History and Fun
Mix history with some fun and great views. The Lake Superior Maritime Visitor Center makes a great day out.
This is one of the most visited tourist attractions in Duluth and it is free which is an added bonus. The museum is in Canal Park so you can visit here and enjoy the park too.
The museum tells the story of the history of the lake and Duluth harbor and the part it played in shaping the early American steel industry.
Make sure you see the original 1905 Fresnel lens that lit the Inner Range Light over the Duluth Ship Canal's south pier. You can also see cabin displays of early transports vessels and detailed route charts and maps.
The museum is operated by the U.S. Army Corps of Engineers and is located near the Aerial Lift Bridge so you can't miss it.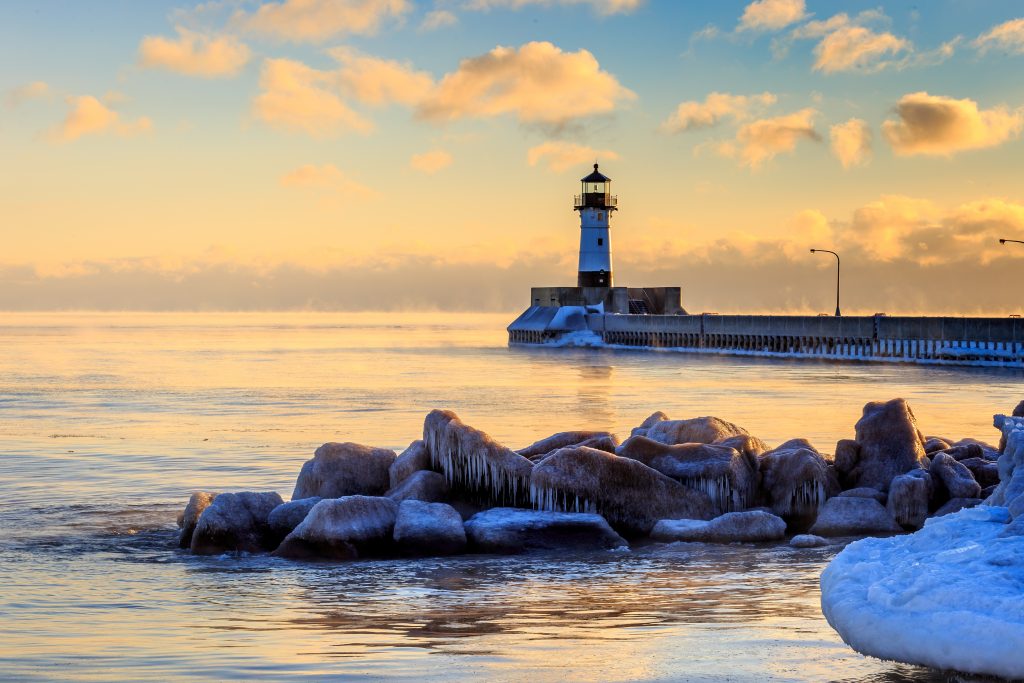 Enger Tower For The Best Views, One Of The Best Things To Do In Duluth
Built in 1939 as a tribute to Norwegian-American businessman and philanthropist Bert Enger the 80-foot tower is worth a visit if just for the view.
Situated in Enger Park it provides prime views of the lake city and harbor. Visitors can climb the narrow stairs to enjoy the 360-degree view.
The tower itself is made of native bluestone and adorned with a green beacon. The park also has some beautiful gardens and visiting the Japanese Peace Bell is worthy of a look.
One of the great things to do in Duluth that all the family will enjoy.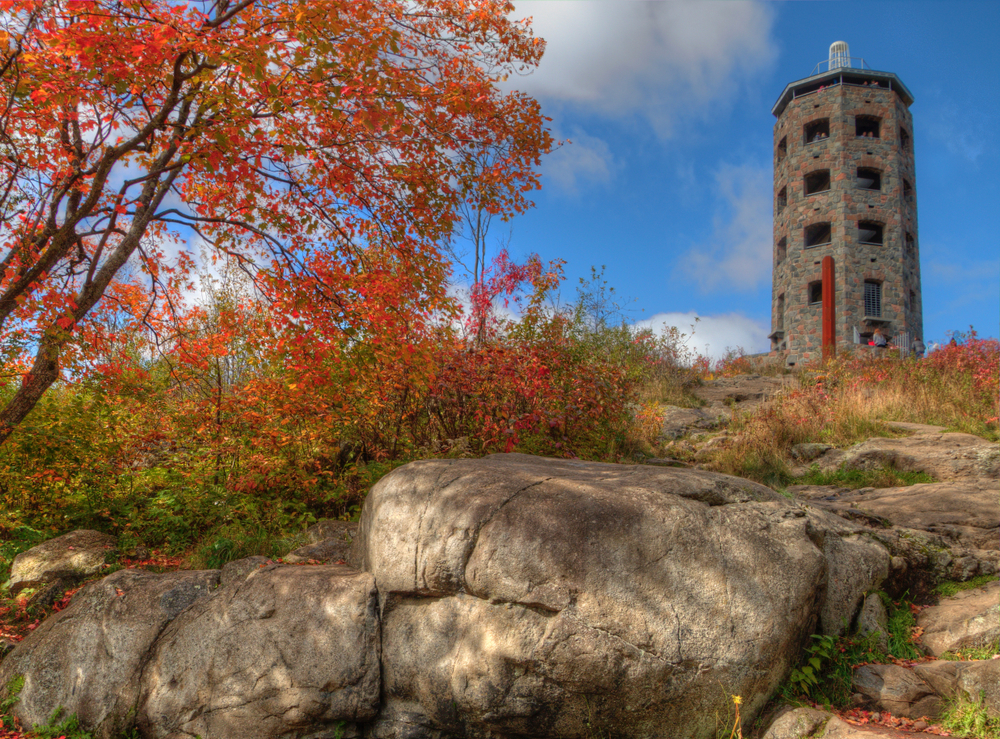 Split Rock Lighthouse An Iconic Landmark
If you fancy a little drive and seeing something outside the city I hight recommend a visit to Split Rock Lighthouse. It's one of Minnesota's best-known landmarks and when you see it you will know why.
It's about an hour's drive along the scenic north shore of Lake Superior and the drive is beautiful. Perched high on a cliff this 1910 lighthouse is a photographer's dream.
You can visit the lighthouse, the grounds and the keeper's house, the oil house, and the signal building. If you can make this trip, honestly it well worth seeing.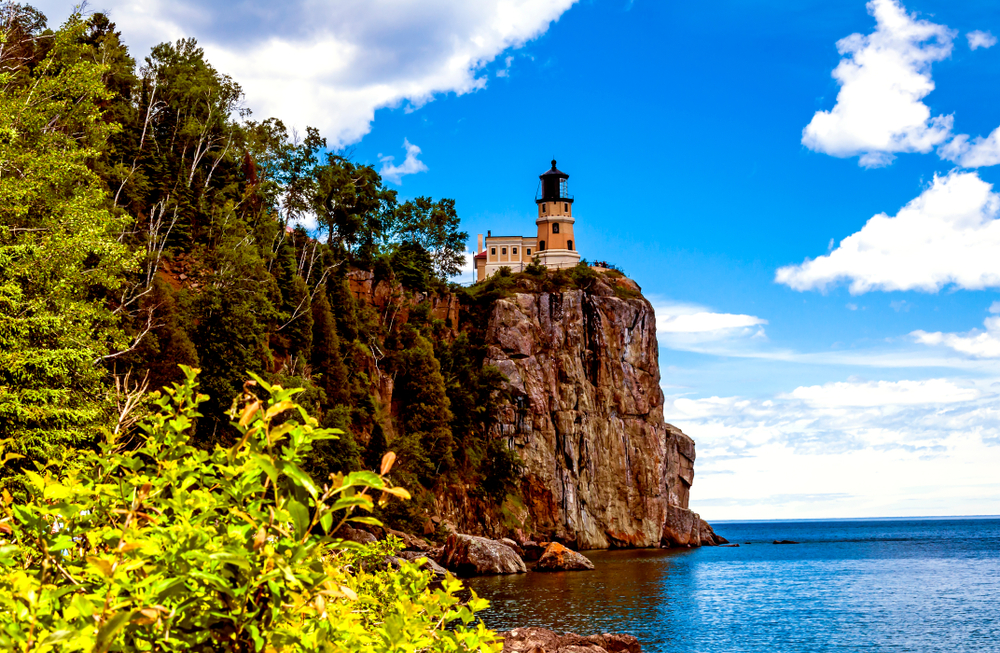 Hawk Ridge Bird Observatory For Bird Watching
If you fancy a bit of bird spotting then head to the Hawk Ridge Bird Observatory. Established in 1951 the 365 nature reserve nature is a perfect place to watch local hawks and others birds.
Located in the east Skyline Parkway in Duluth if you add this to your Duluth itinerary you will also see some great scenery.
The observatory focuses on education and protecting birds so it is a great palace to take children to learn.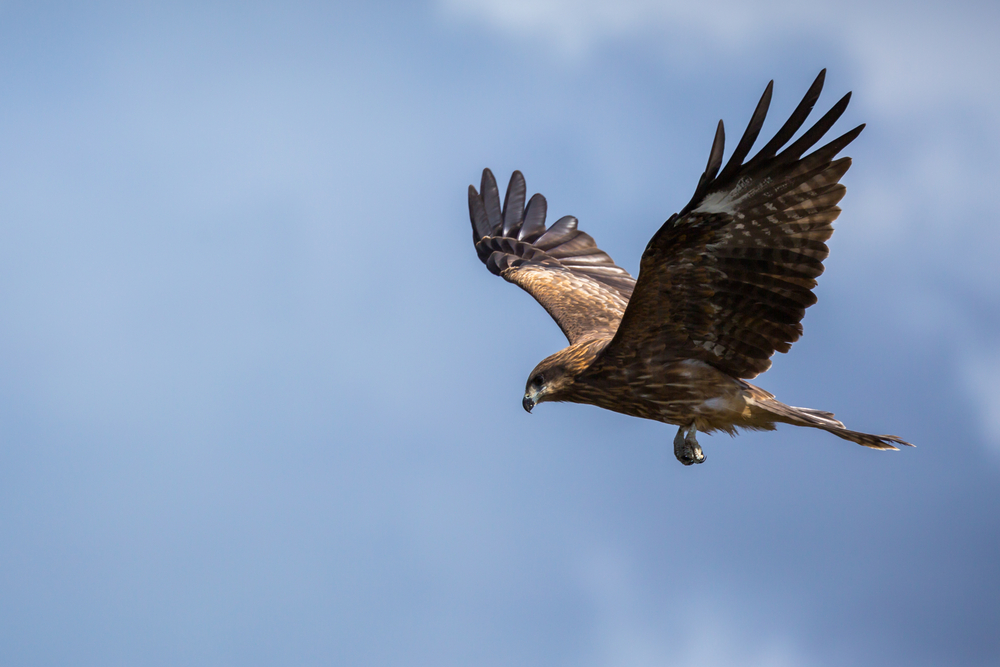 Duluth Children's Museum For Learning and Fun
A museum dedicated to children, yes yes yes and there is one in Duluth. Located in Clyde Park the museum offers a range of interactive programs and facilities.
The museum has a collection of over 25,000 unique historical architects and allows children to learn through imaginative play. Children can dig for fossils, play with robot dinosaurs, become royalty, and explore the universe.
This is a great things to do in Duluth if the weather is not on your side.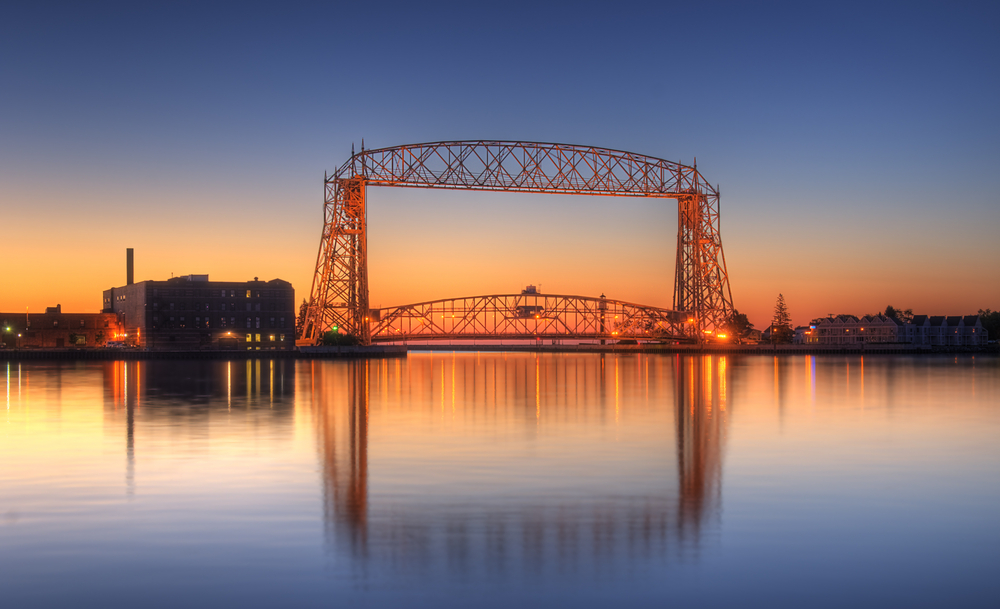 North Shore Scenic Drive To See The Area Is A Fun Thing To Do In Duluth MN
If you want to see spectacular jaw-dropping scenery in the area and leave the city for a while then the North Shore Scenic Drive is for you. 
Driving from Duluth to Two Harbors, or even all the way to Grand Portage is one of the most scenic roads in the country!
You will be rewarded with incredible lake views, forested hills, spectacular Minnesota waterfalls, steep cliffs, and some of the most picturesque scenery you have ever seen.
The 154-mile drive takes in seven state parks and some really cute towns.
Definitely a scenic drive for a great Midwest road trip.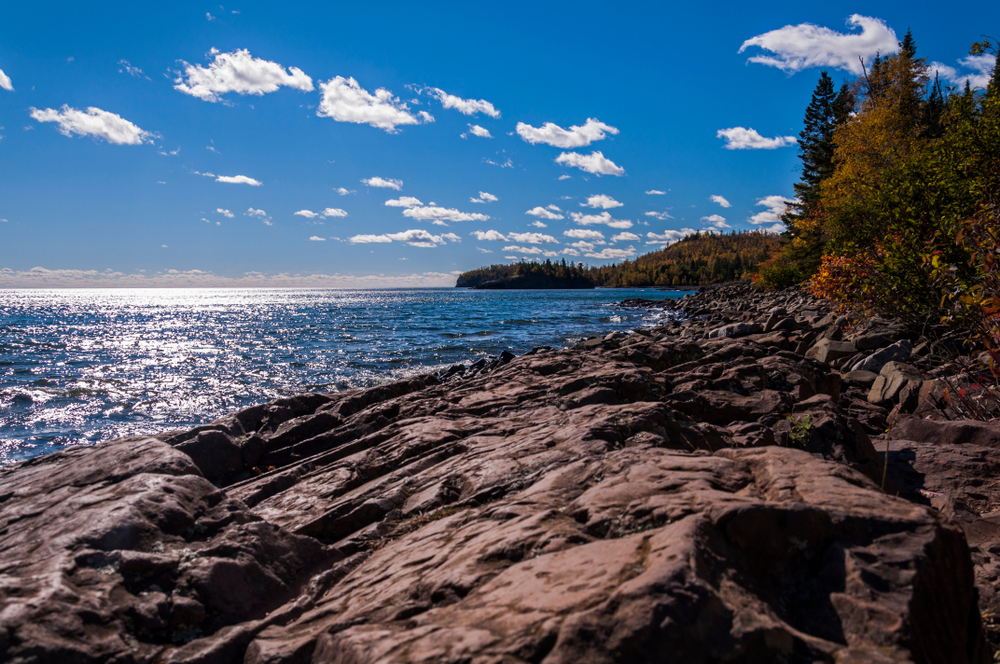 Duluth Depot For Architecture
Duluth Dept is a historic train station with French Norman architecture built in granite sandstone and yellow brick. It is a beautiful building built in 1852 and originally served seven railway lines.
Located on West Michigan Street after its closure in 1969 it was saved and is now on the U.S. National Register of Historic Places.
It's currently home to the Duluth Art Institute, the Lake Superior Railroad Museum, St. Louis County Historical Society Museum, and several performing arts organizations.
Its history and charm make it one of the fun things to do in Duluth Minnesota.
The Lake Superior & Mississippi Railroad To Step Back in Tim e Is One Of The Cool Things To Do In Duluth
The Lake Superior & Mississippi Railroad is well worth a day out. This historic and scenic railway follows the last six miles of the original 1870's train track.
There is a narrated tour that takes an hour and forty minutes and allows passengers to learn the history of the trains and the wildlife they will see from the trains.
The train ride takes in St. Louis River estuary, Mud Lake, and Spirit Lake.
The trains include a 1946 General Electric Center Cab engine, two restored 1912 passenger cars, and an open-air "Safari Car."
If you looking for something to do in Duluth when the weather is not that great this may be perfect.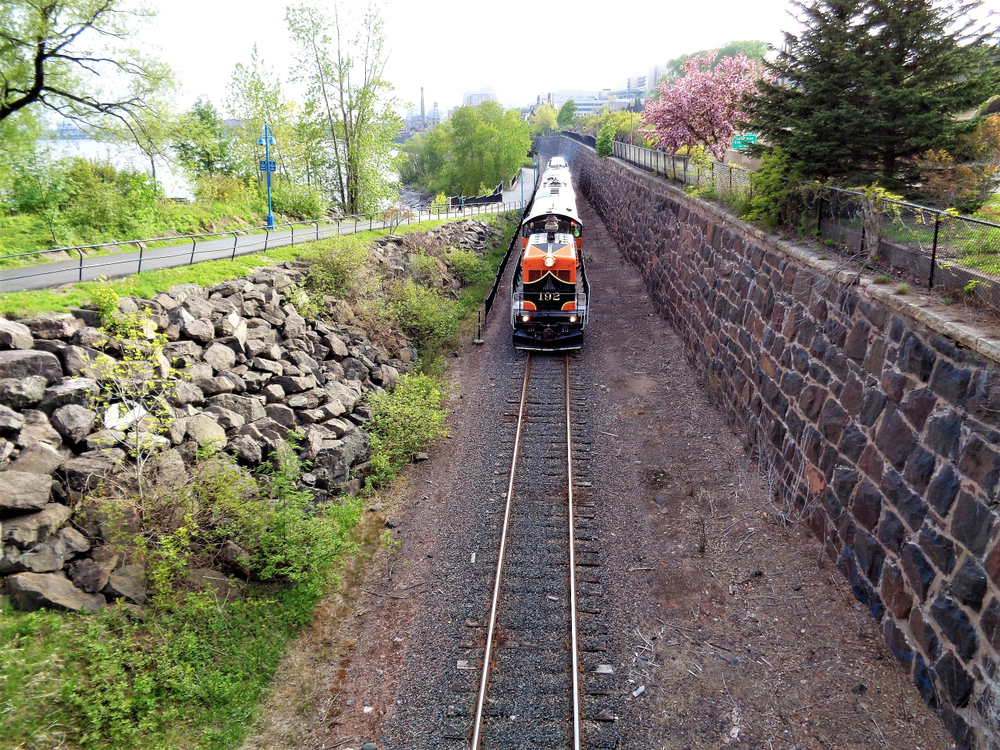 Packing List For Exploring Duluth Minnesota
If you are searching, here are some tips on how to pack lightly when packing for things to do in Duluth MN.
A concealed travel pouch may be one of the most important items you bring along when exploring the things to do in Duluth.  It is always important to protect your personal information. Identity thieves are everywhere.
This unisex RFID blocking concealed travel pouch is lightweight and comes in several colors. It has lots of organization to give you peace of mind. You can place it under your hiking clothes next to your body to carry your ID safely.
If you have a pouch already that does not come with the RFID protection, as I do, these RFID sleeves are the perfect solution.
If you are planning on taking a lot of pictures with your phone you will definitely want to consider an external charging battery. This Anker high-speed phone charging battery is the exact one I carry with me on all of my trips.
I like that it holds its charging capabilities for several uses so I do not have to worry about it while out and about, and if I forget to recharge it at night, it will still be good to go the next day.
My daughter gifted me with this FugeTek selfie stick and tripod setup for my birthday. I absolutely love it! It is made of lightweight aluminum and is so easy to use.
It has Bluetooth connectivity and is a breeze to use for taking Insta-worthy selfies while discovering island getaways in the US.
I never much believed in using packing cubes when traveling. That is until I tried them. Now I am hooked. These are the exact cubes I use to stay organized when I pack for a trip!
You will want to bring your own refillable water bottle with you.
I never leave home on a trip without my Bobble filtration bottle. The 18.5-ounce size is perfect for your adventures and it fits nicely in the pocket of a backpack.
Perhaps you are traveling a long distance and packing space is a premium in your suitcase, or in your car. Then this set of collapsible silicone foldable water bottles would work well for you. Would not take up much space at all.
You will want a backpack or daypack with you to store snacks, your water bottle, phone, extra clothes, etc.. during long hours of exploring Duluth MN. No matter the time of day or evening.
This foldable water-resistant backpack would be great. And it comes in many different colors.
—
As you can see there are lots of things to do in Duluth. This city is incredible, beautiful, and steeped in history. I have selected the things I think are the best options for everyone!
I hope whatever you choose to do, you have the best time! Please come back and tell me about it.
If you want to add something to this list please do so in a comment so others and see it too. I love this city and I hope you do too.