If you are looking for things to do in Minnesota then you've come to the right place.
Minnesota is a state in the Midwest that is known for being home to the Twin Cities and its abundance of lakes and parks.
There are so many fun things to do in Minnesota no matter what you're interested in.
You'll find vibrant cities, beautiful state and national parks, and some amazing scenic drives.
If you haven't visited Minnesota yet, I am confident there is something on this list of Minnesota attractions that will pique your interest and have you packing your bags.
There is no shortage of fun and unique activities in Minnesota.
So, let's take a look at 15 things to do in Minnesota to help you plan the ultimate bucket list.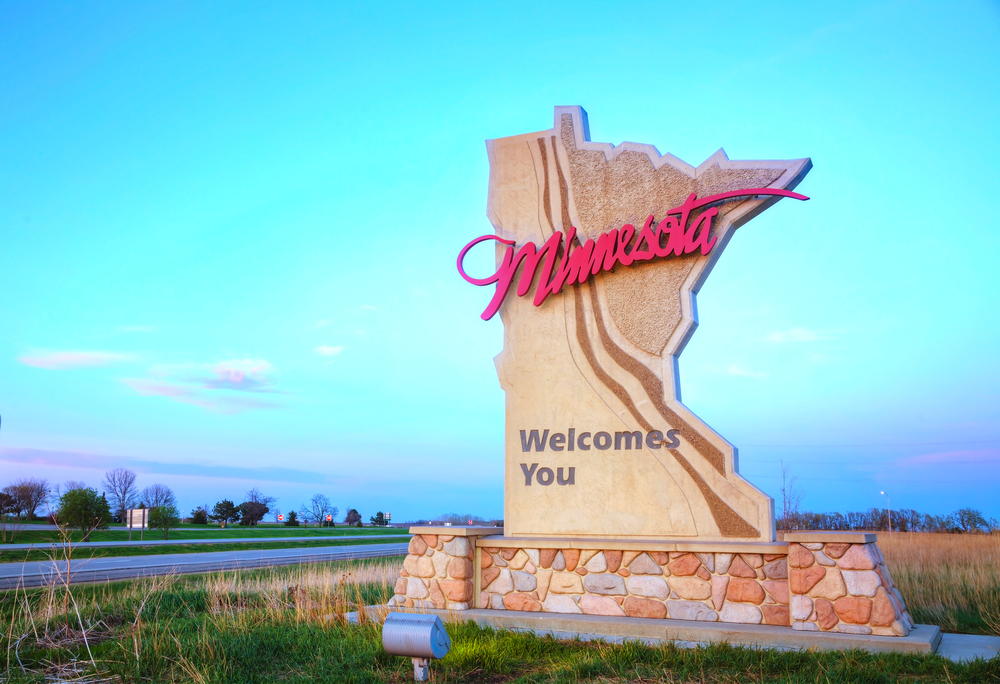 15 Things To Do In Minnesota: The Ultimate Bucket List
Admire A Waterfall In Minneapolis
Minneapolis is one of the 'Twin Cities' in Minnesota and one of the major cities in the state.
Because it is a major city there are a ton of unique Minnesota attractions in Minneapolis.
One of my favorite things to do is go for a walk in Minnehaha Regional Park.
That is where you'll find one of the best waterfalls in Minnesota, the Minnehaha Falls.
It is a 53 foot cascading waterfall that is very easy to get to.
Minneapolis also has a ton of other outdoor activities like the Chain of Lakes, Lake Harriet, and the Minneapolis Sculpture Garden.
You can also find traditional city activities like fun shops, tasty and unique restaurants, museums, and theaters.
If you are looking for things to do in Minneapolis you will easily be able to find something that interests you.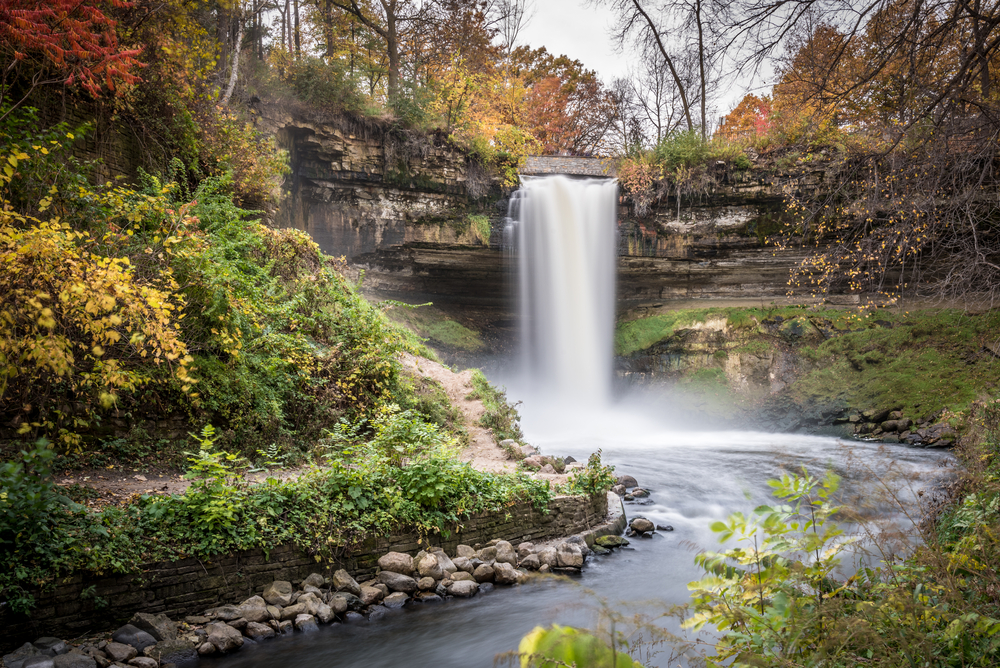 Visiting Duluth Is One Of The Fun Things To Do In Minnesota
Duluth is a city in Minnesota that has a lot of history.
Fun things to do in Duluth include the Lake Superior Rail Road Museum, tour the SS William A. Irvin, or step back in time at the Glensheen Mansion.
If you are looking for parks, Duluth has those too.
It is a port city on Lake Superior, so you'll find beaches, city parks, and more along the shore of the lake.
One of the best things to do in Minnesota is the North Shore Scenic Drive.
It is a scenic road that takes you through different parts of Northern Minnesota, and part of it is in Duluth.
From Duluth you can even drive to Two Harbors or Grand Portage if you want to see more scenic views.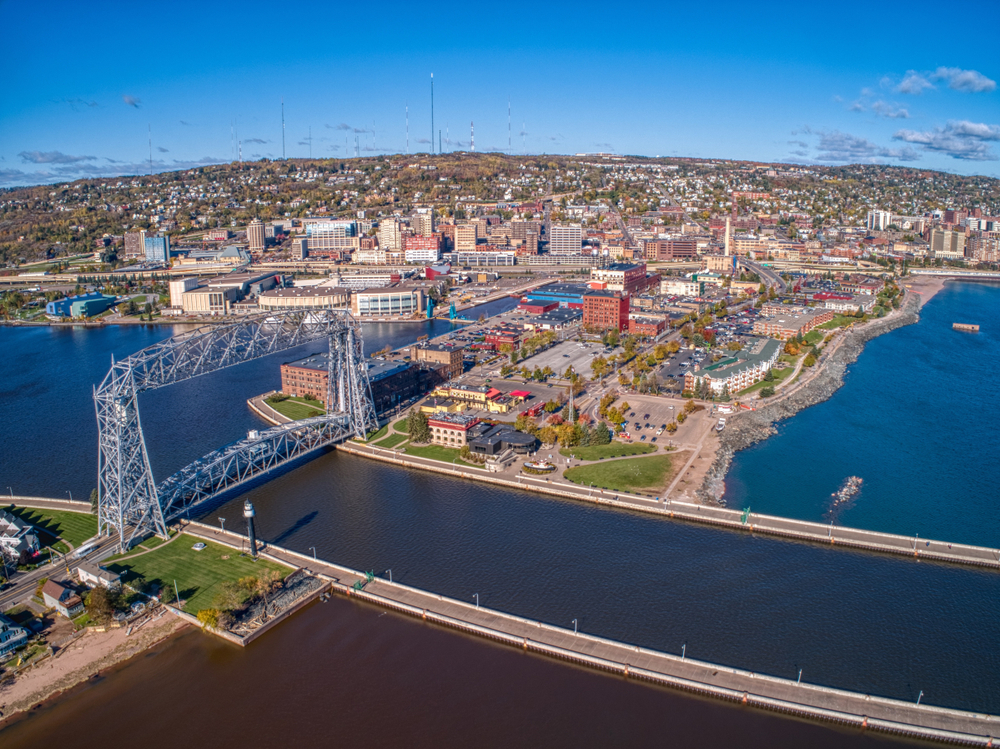 Shop At The Mall Of America
The Mall of America is located in Bloomington and is one of the best things to do in Minnesota.
It opened in 1992 and has been one of the most iconic American shopping experiences since.
People travel from all over the world to spend a few days exploring the over 300 stores in the massive mall.
On average, 40 million people a year visit the Mall of America.
Throughout the year they hold over 400 entertainment events like concerts, celebrity appearances, and more.
It is one of the must-see Minnesota attractions.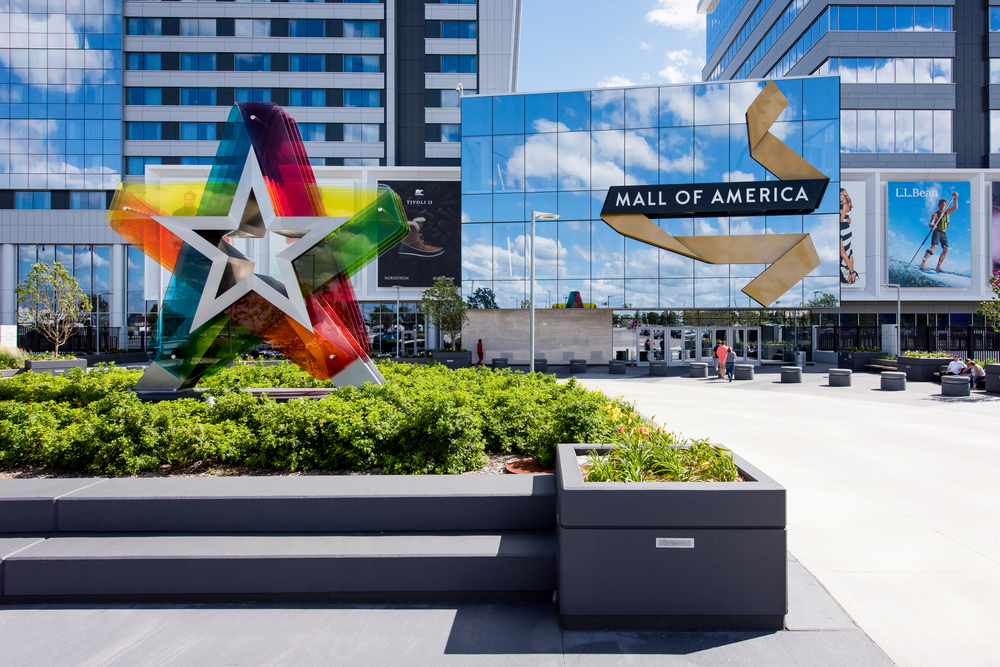 Rochester
In Southern Minnesota, you can find the city of Rochester.
Rochester is probably best known for being the birthplace and current home of the world-renowned Mayo Clinic.
The Mayo Clinic is a healthcare organization that is known for providing some of the best and most advanced healthcare treatments in the world.
The grounds of the Mayo Clinic also include some beautiful historic buildings and is a very pretty part of Rochester to take a stroll.
There are other things to do in Rochester too.
You can tour the 20th-century house museum at the Plummer House which features period furnishings.
Another popular Minnesota attraction in Rochester is the Rochester Art Center.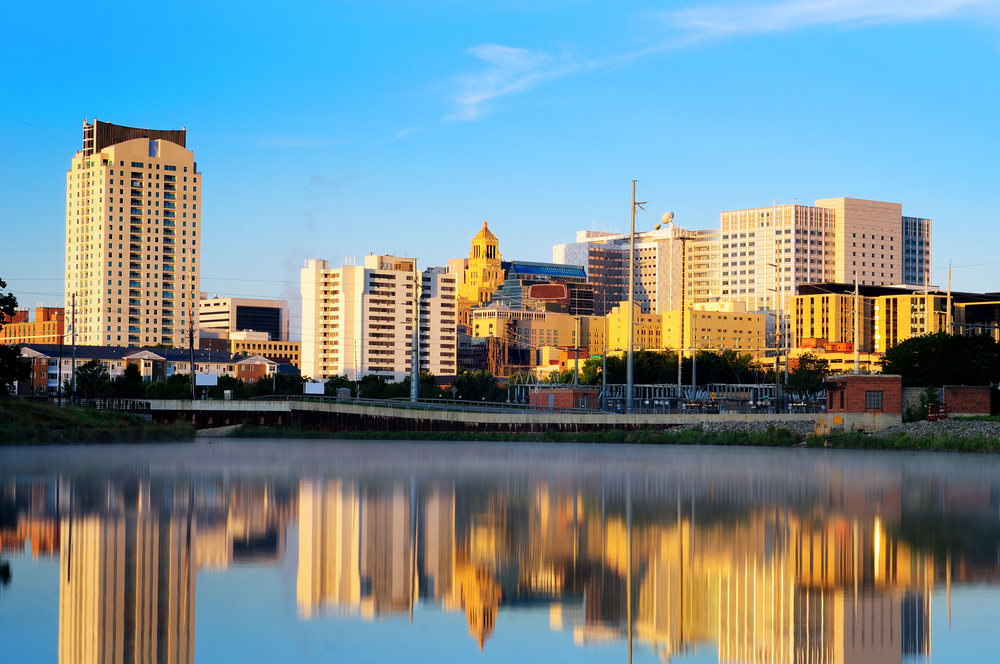 Visiting Stillwater Is One Of The Best Things To Do In Minnesota
If you want to visit a charming small town in Minnesota, head to Stillwater.
Despite being a small town, there are tons things of to do in Stillwater.
Stillwater is frequently voted one of America's Most Picturesque Small Towns and you'll quickly see why when you visit.
You can stroll down the Historic Main Street and find unique shops and award-winning restaurants.
The town is also perfectly situated to be the hub for many outdoor activities no matter what time of year.
There are beautiful gardens in the Spring, outdoor festivals and watersports in the Summer, beautiful Fall foliage in the Fall, and skiing and snowboarding in the Winter.
Minneapolis Institute Of Art
The Minneapolis Institute of Art is one of the most popular places to visit in Minnesota.
It is one of the largest art museums in the United States. And one of the best things to do in Minneapolis!
With over 90,000 works of art, over 5,000 years of human history can be found within its walls.
Of course, the collection of 90,000 items isn't always on view, but you can expect to spend a solid afternoon or even a day walking through the museum.
The collection is also one of the biggest in the US and includes works by Rembrandt, van Gogh, Renoir, Monet, Degas, John Singer Sargent, Picasso, and so many more.
If you love art and want to see pieces by some of the most famous artists in the world, head to the Minneapolis Institute of Art.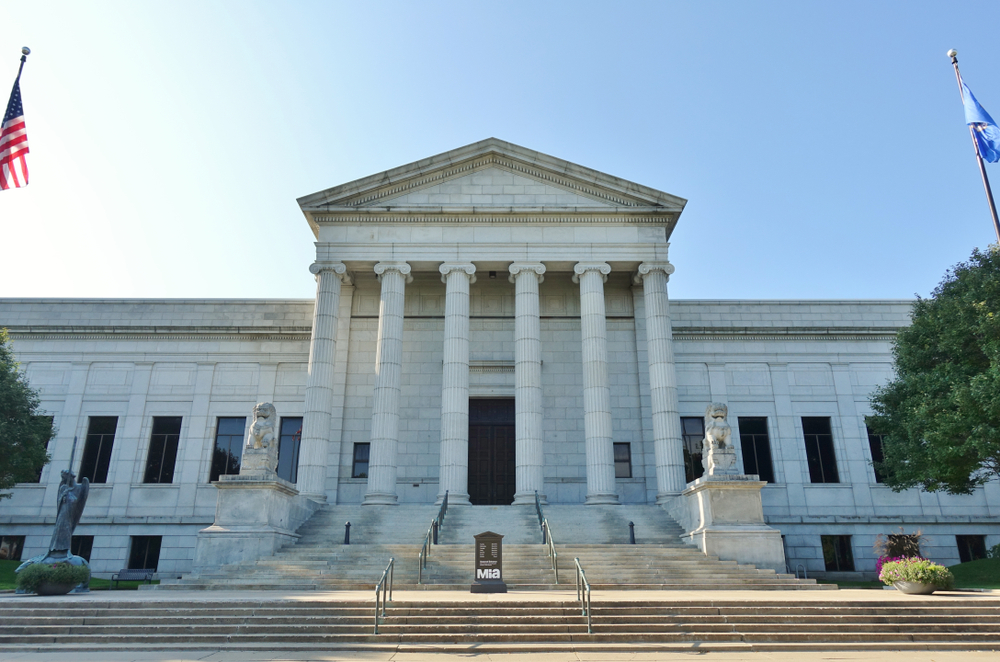 Brainerd For Outdoor Fun
Brainerd is one of the best places in Minnesota to enjoy outdoor fun with the whole family, all year long.
Things to do in Brainerd include water sports on Lake Superior, winter sports like skiing on the mountains nearby, biking, and some of the best hiking in Minnesota!
One of the things that makes Brainerd one of the best places for things to do in Minnesota is that it is a small town full of resorts and lodges.
The town knows it's a perfect spot for outdoorsy families, so you'll find over 20 resorts and lodges that are perfect places to stay while you enjoy the area.
All the resorts and lodges have something unique to offer, so you can easily find something that suits you and your family's needs.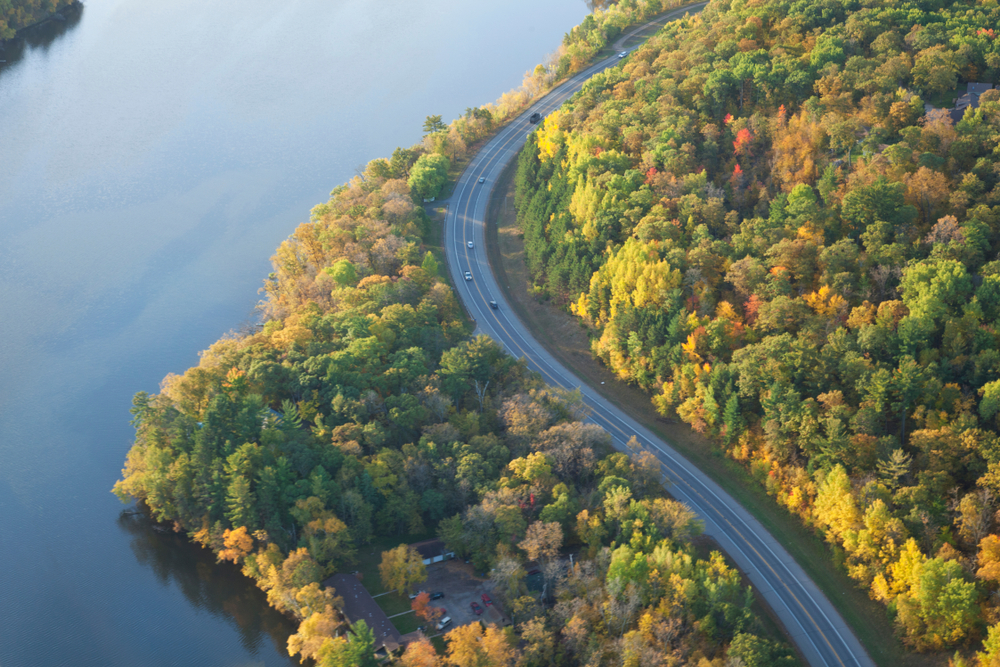 Tour The Brewery In Red Wing
The top things to do in Red Wing is absolutely the Red Wing Brewery
Red Wing is becoming known as one of the best places to visit in Minnesota if you are interested in craft brews.
The Red Wing Brewery has been open since 1951 and is a staple activity in the city.
You can sample the local brews, grab something to eat, and learn more about the local history all in one spot.
Red Wing is also home to the famous Duluth Trading Company and the Red Wing Shoe Store.
It is a city that is full of unique Minnesota attractions.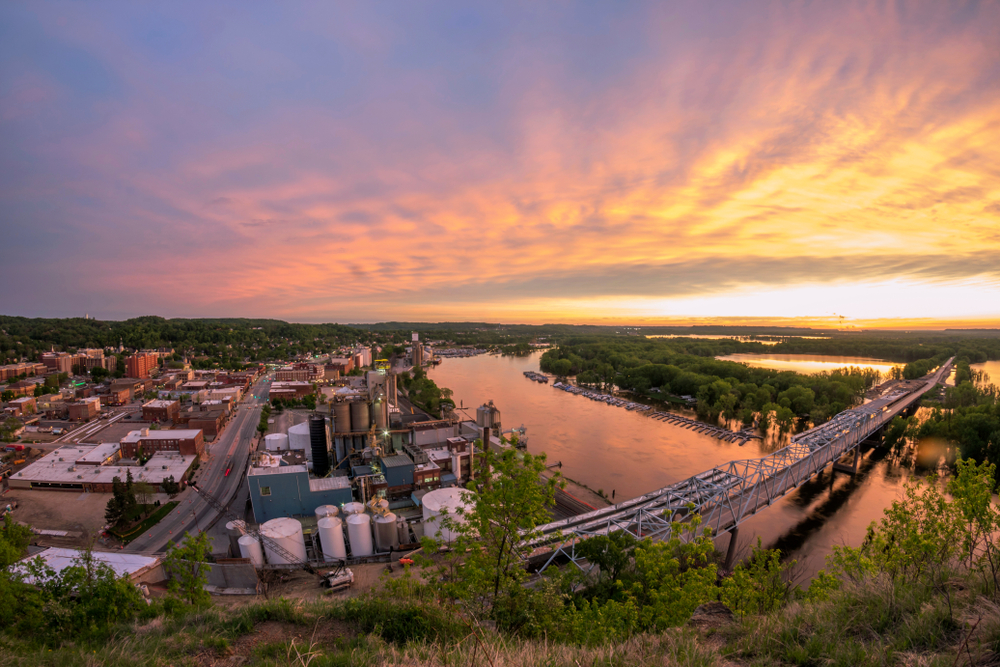 Mahkato
Mahkato is another super cute small town in Minnesota, but it is growing bigger every year.
One of the best things to do in Mankato is take a walking tour through town.
The city has a growing arts scene, an interesting history, a thriving restaurant scene, and a beautiful public garden.
You'll be able to stroll the city and stop in unique boutiques, sample local brews at the breweries, or admire the historic architecture.
Mahkato is also known for being a part of the author Laura Ingalls Wilder's history.
If you are a fan of the author, you'll recognize Mahkato as it is where Charles Ingalls made some of his deliveries.
It is a unique city in Minnesota with a unique history and culture.
Some of the best events in Minnesota take place here!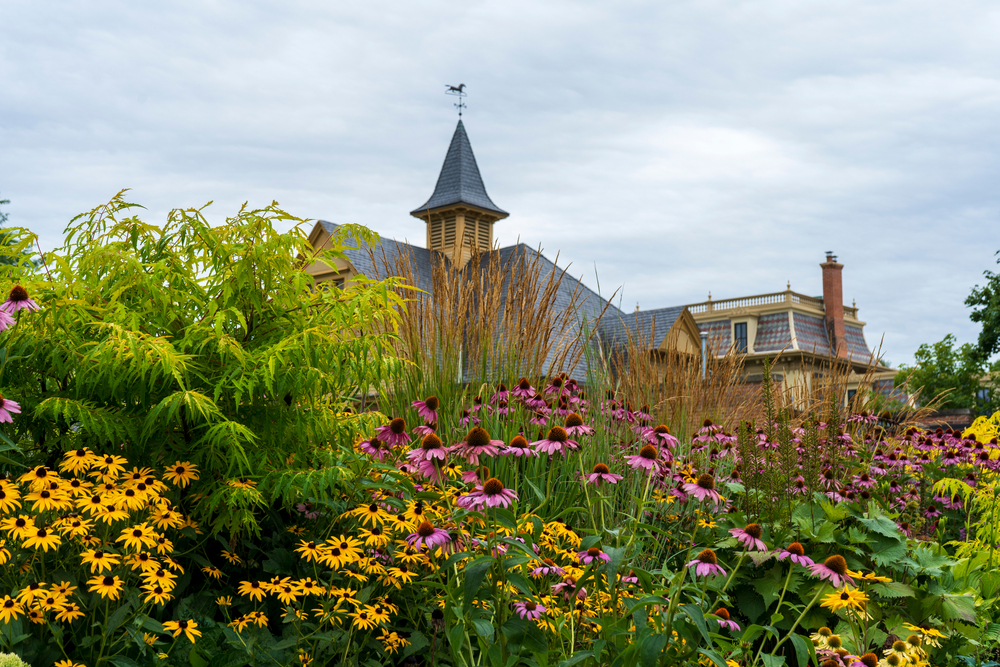 Boundary Waters Is One Of The Best Things To Do In Minnesota
One of the most unique things to do in Minnesota is visit the Boundary Waters Canoe Area Wilderness.
This unique wilderness area is over 1,000,000 acres of natural wilderness area nestled in the Lake Superior National Forest.
National Geographic Traveler has named it one of the "50 Places of A Lifetime", which means it should absolutely be added to your Minnesota travel bucket list.
It is a beautiful part of the state that is on the Canadian border. And one of the most spectacular things to do especially during fall in Minnesota!
You can go hiking and biking and there are plenty of places where you can enjoy water sports.
Depending on when you visit you may even be able to get a glimpse of the Northern Lights at night.
Alexandria For Lots Of Minnesota Attractions
There are plenty of fun things to do in Alexandria Minnesota.
Whether you are looking for family fun or a romantic getaway.
If you are looking for a more romantic Midwest getaway, there are wineries, breweries, tasty restaurants, and unique shops you can explore.
For those planning a more family-orientated trip, there is an indoor waterpark, an amusement park, farms, festivals, and more.
Alexandria is also great for some outdoor fun.
Nearby you'll find a few parks with hiking and biking trails, lakes, and the Glacial Ridge Scenic Byway.
This is one Minnesota town where the options are endless.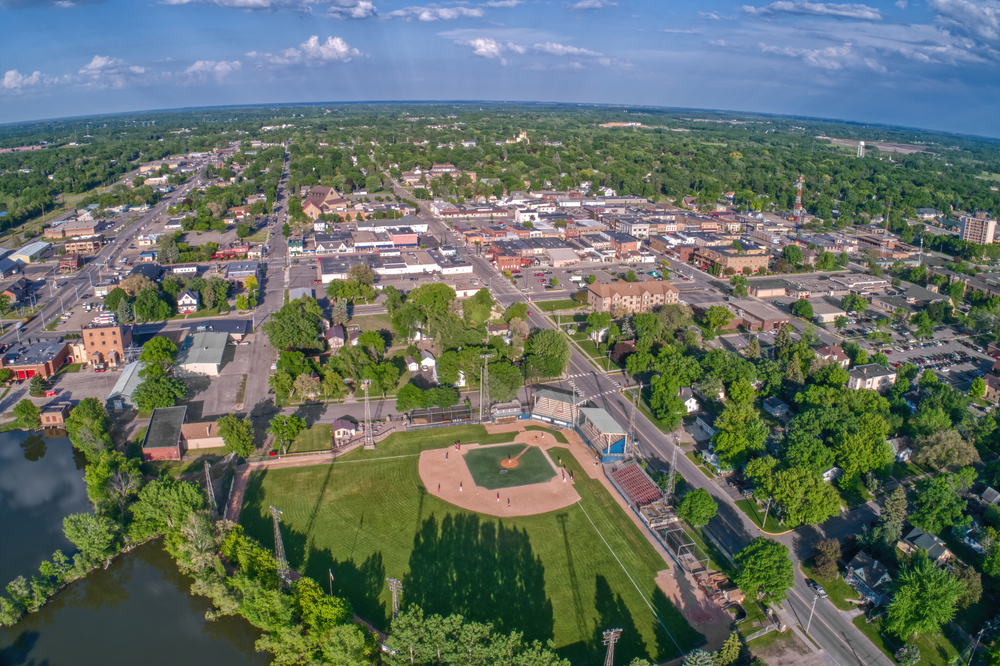 Voyageurs National Park
Voyageurs National Park is one of the coolest National Parks in the Midwest.
In the park, you'll find three lakes, the Rainy, Kabetogama, and Namakan lakes.
On all of these lakes, you can enjoy traditional water sports like kayaking, boating, and swimming.
You can also hike to see some waterfalls like the Kettle Falls.
One of the best things to do in Voyageurs National Park is visit the Ellsworth Rock Garden.
It was created by sculptor Jack Ellsworth and features abstract sculptures scattered around an area of the park.
Voyageurs is easily one of the best places to visit in Minnesota.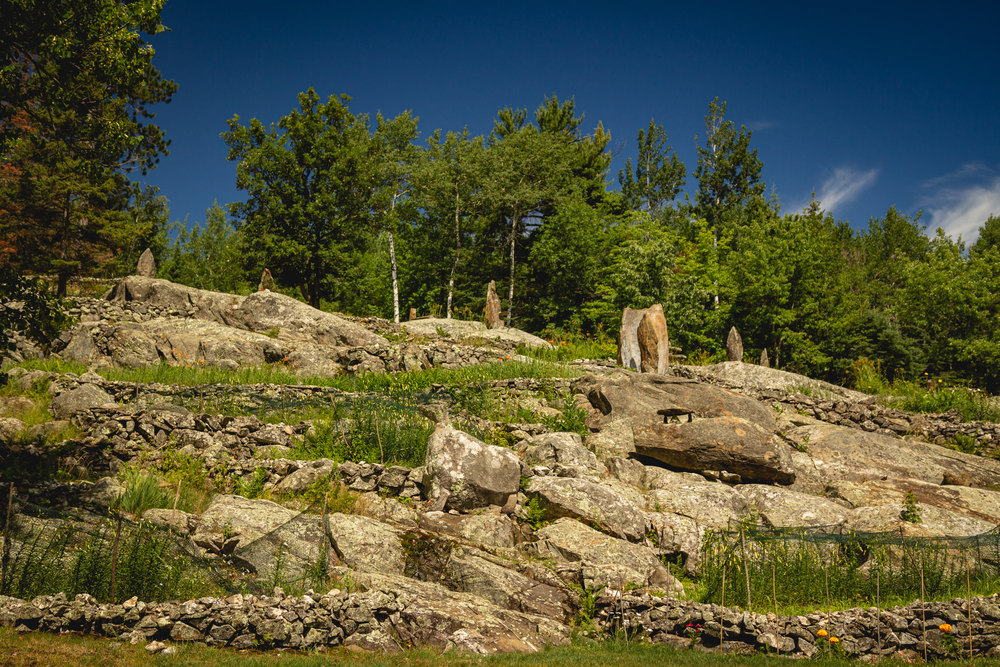 Visit St. Paul The Capital Of Minnesota
St. Paul is the second city in Minnesota's "Twin Cities".
It is also the capital city of Minnesota.
That means you'll find tons of activities in Minnesota while you visit the capital.
You can explore the Science Museum of Minnesota, learn about the state at the Minnesota History Center, or tour one of the many historic sites and buildings.
St. Paul is also a great place to visit Minnesota in the Fall.
The city has several festivals in the Fall as well as beautiful foliage.
You can't go wrong visiting Minnesota's capital city as there are lots of things to do in St. Paul that everyone will love!
There are so many things to do in St Paul!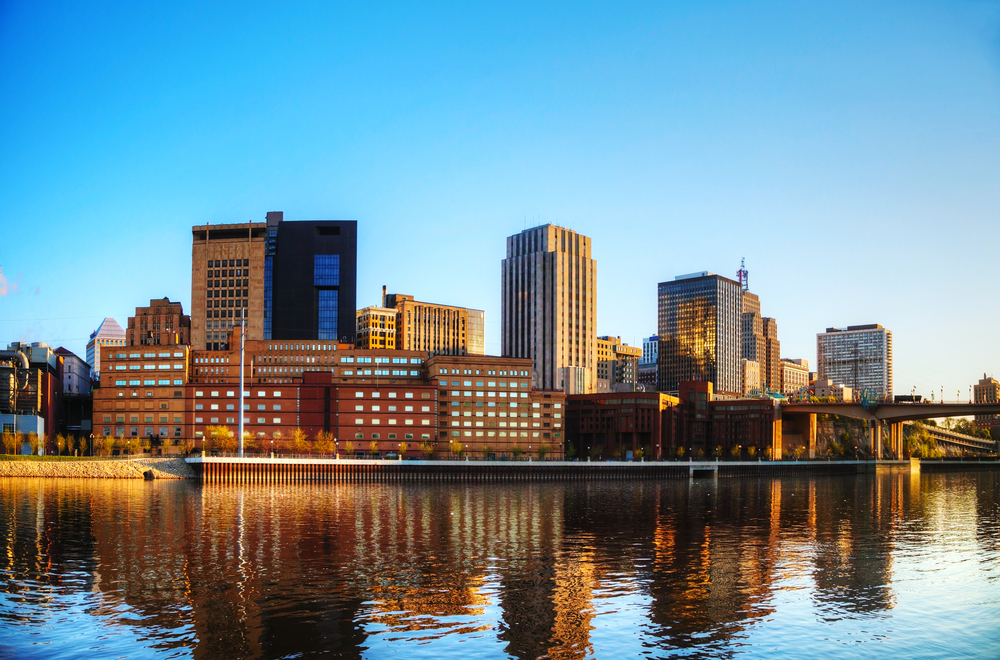 Take The North Shore Scenic Drive
If you have time, consider taking the North Shore Scenic Drive.
Possibly better known as Minnesota Highway 61, it is a beautiful way to see the Northern part of Minnesota.
You can start the drive just outside of Duluth and travel a little over 148 miles along the highway to the town of Grand Portage.
This puts you right near the Canadian border.
Along the drive, you'll pass through charming small towns, find scenic overlooks, and get to experience a stunning part of the state.
And you will discover some of the best camping in Minnesota as well!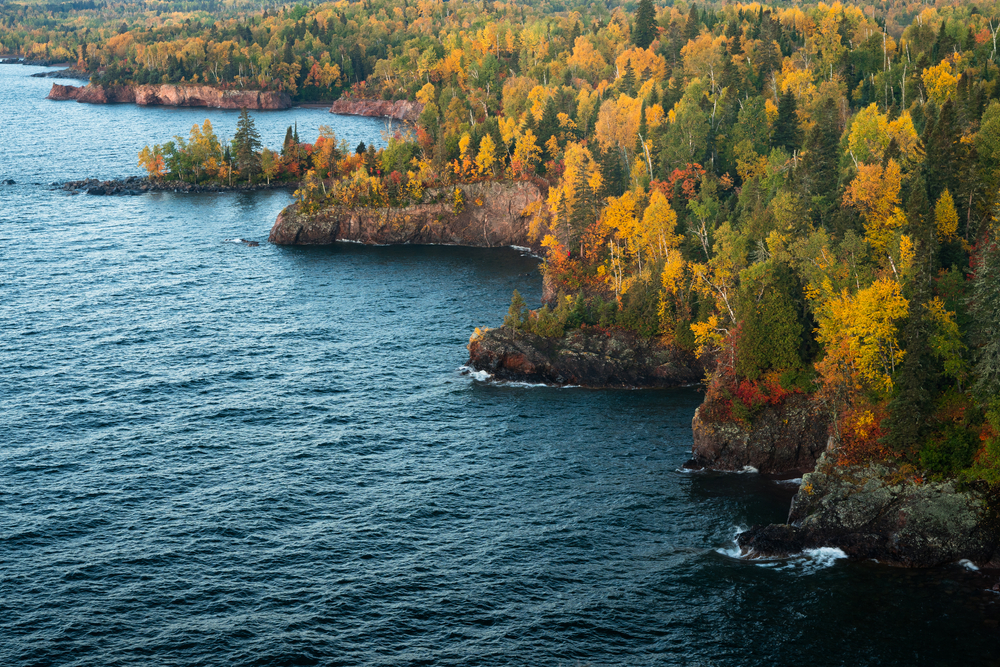 Stroll Through The Minneapolis Sculpture Garden
The Minneapolis Sculpture Garden is a large park in Minneapolis that is a very popular Minnesota attraction.
Located near the Walker Art Center, the 11-acre park has over 20 unique sculptures.
It is entirely free to walk through the garden and it is typically open daily from 6 am to midnight.
The sculpture garden is easily one of the coolest free things to do in Minnesota.
As you walk around, you'll find some incredibly large sculptures and every one of them is unique.
If you want to learn more about the pieces as you walk around, the garden has a website that gives you more information on each piece.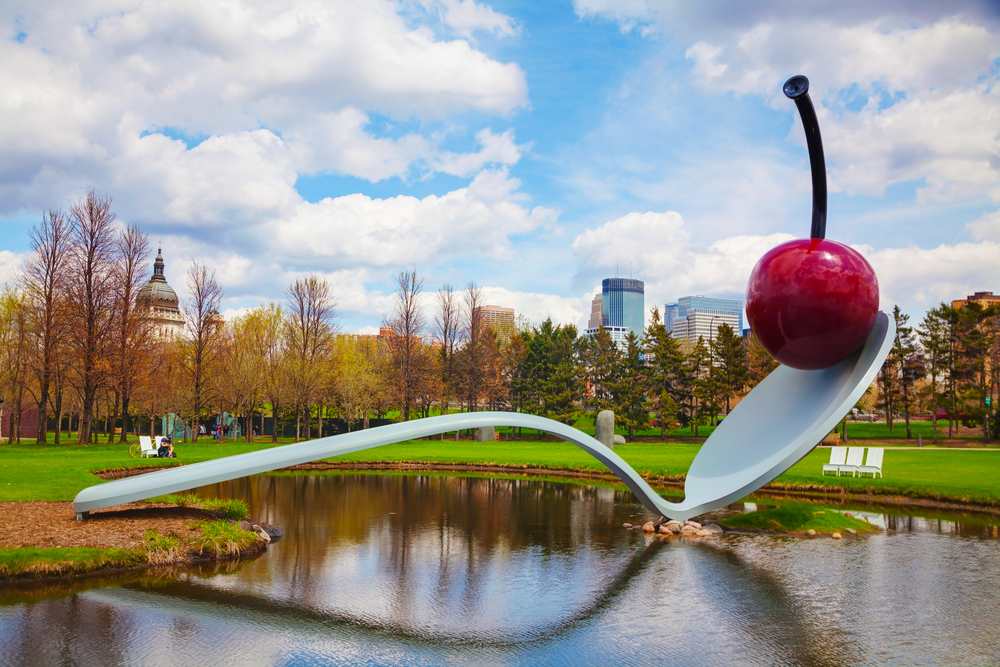 Packing List When Discovering Things To Do In Minnesota
If you will be traveling, either by plane or by car to Minnesota, here are some tips on how to pack lightly.
A concealed travel pouch may be one of the most important items you bring along when searching for things to do in Minnesota
It is always important to protect your personal information. Identity thieves are everywhere.
This unisex RFID-blocking concealed travel pouch is lightweight and comes in several colors. It has lots of organization to give you peace of mind.
You can place it under your clothes next to your body to carry your ID safely.
If you have a pouch already that does not come with RFID protection, as I do, these RFID sleeves are the perfect solution.
This configuration comes with enough credit card sleeves that the entire family would be protected. They are slim too, so they will easily fit into your pouch or wallet.
If you are planning on taking a lot of pictures with your phone you will definitely want to consider an external charging battery.
This Anker high-speed phone charging battery is the exact one I carry with me on all of my trips.
It can be used on a variety of phones, not just an iPhone as I have. And wow is it fast!
My daughter gifted me with this FugeTek selfie stick and tripod setup for my birthday. I absolutely love it! It is made of lightweight aluminum and so easy to use.
It has Bluetooth connectivity and is a breeze to use for taking photos.
You will want to bring your own refillable water bottle with you.
I never leave home on a trip without my Bobble filtration bottle. The 18.5-ounce size is perfect for hiking and it fits nicely in the pocket of a backpack.
And here are the carbon filter replacements.
Perhaps you are traveling a long distance and packing space is a premium in your suitcase, or in your car.
Then this collapsible silicone foldable water bottle would work well for you. Would not take up much space at all.
—
If you have been wondering what to do in Minnesota, I hope you found this list helpful.
Minnesota is such a unique and often overlooked state in the Midwest.
Have you been to any of these cool Minnesota attractions? Or is there one that has piqued your interest?
I'd love to hear about it in the comments!