Are you looking for the best events in Ohio? You are in the right place.
In this article, I will walk you through what to do in Ohio if you are looking to attend one of the many festivals or events. Whatever you love there is probably an Ohio festival for it.
There are so many things to do in Ohio. Whether you are looking for wide open spaces or bustling cities there is something for everyone.
As the seventh most popular state in the United States, it also has its fair share of Ohio fairs and festivals.
The state has a rich cultural heritage and the events in Ohio showcase a diverse range of influences, from traditional European to contemporary displays of art and music.
Whether you want to immerse yourself in a new culture or celebrate the changing seasons Ohio events come in all shapes and sizes to meet every need.
So without further ado let me walk you through a calendar of events in Ohio so you can choose which is best for you. Grab a drink, pull up a chair, and let's get going.
15 Best Events In Ohio You Can't-Miss
Ohioana Book Festival
If you are looking for Ohio festivals and you love books this is the event for you.
This literary extravaganza unites book enthusiasts at the main branch of the Columbus Metropolitan Library every April.
With a remarkable turnout of more than 100 writers from Ohio or with Ohioan roots, the festival provides a unique opportunity for readers to engage with their literary idols, mentors, and like-minded fans.
If you are looking for events in Columbus then this is perfect. There are so many things to do in Columbus Ohio so make sure you stay a while and enjoy this amazing city.
This is a great event in Ohioana.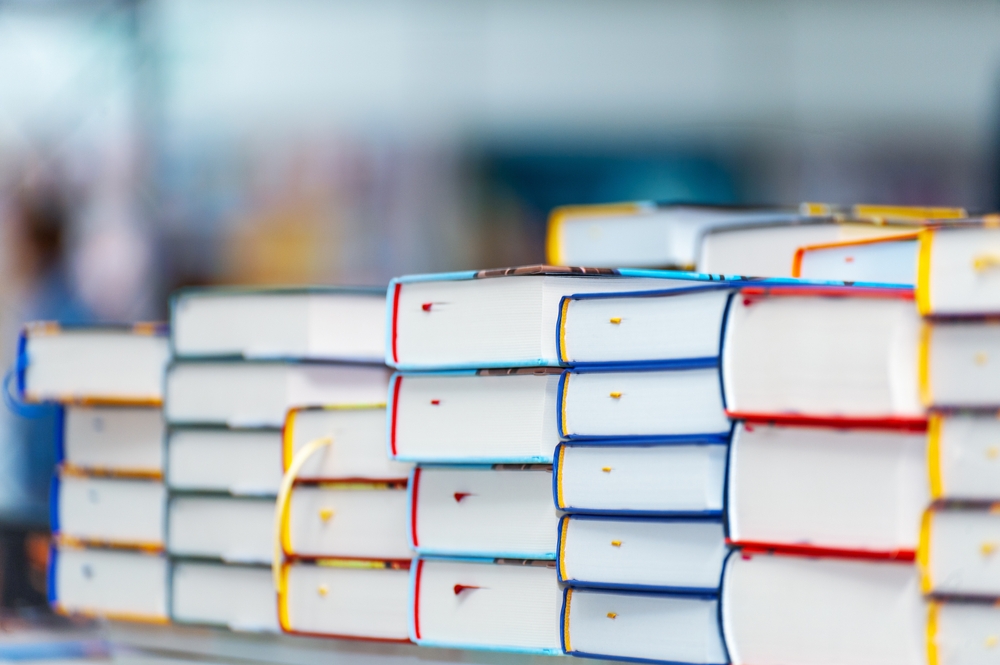 ColossalCon
Wondering what to do in Ohio in May then how about a trip to ColossalCon? This event in Sandusky is something a little different.
If you love anime and gaming or are traveling with someone who does then a trip to ColossalCon is a must.
Held from the end of May to the beginning of June each year, it is a haven for enthusiasts of Japanese culture and animation.
The costumes alone are a reason to go but when you mix this with the diverse artworks showcased at Artists' Alley and a great lineup of voice actors and special guests it's not to be missed.
When it comes to your calendar of events in Ohio put this one high on the list. Make sure you explore this area too as there are so many things to do in Sandusky.
Cincinnati International Wine Festival
Ohio fairs and festivals don't get much better than the Cincinnati International Wine Festival. Wine, food, and half of every ticket price going to charity, what is not to love?
This event features wine personalities from around the world, top-notch chefs from local restaurants, and, most importantly, an astounding selection of over 700 wines from more than 200 wineries.
It's a fantastic opportunity to immerse yourself in the art of wine-making and deepen your appreciation and knowledge. You will find meals served with wine pairings, lots of free samples, and an auction for rare and highly sought-after wines.
The event takes place every March at the Duke Energy Convention Center Grand Ballrooms in Cincinnati
If you are looking for events in Cincinnati that are perfect for couples this is it. And here are some things to do in Cincinnati if you are looking for inspiration.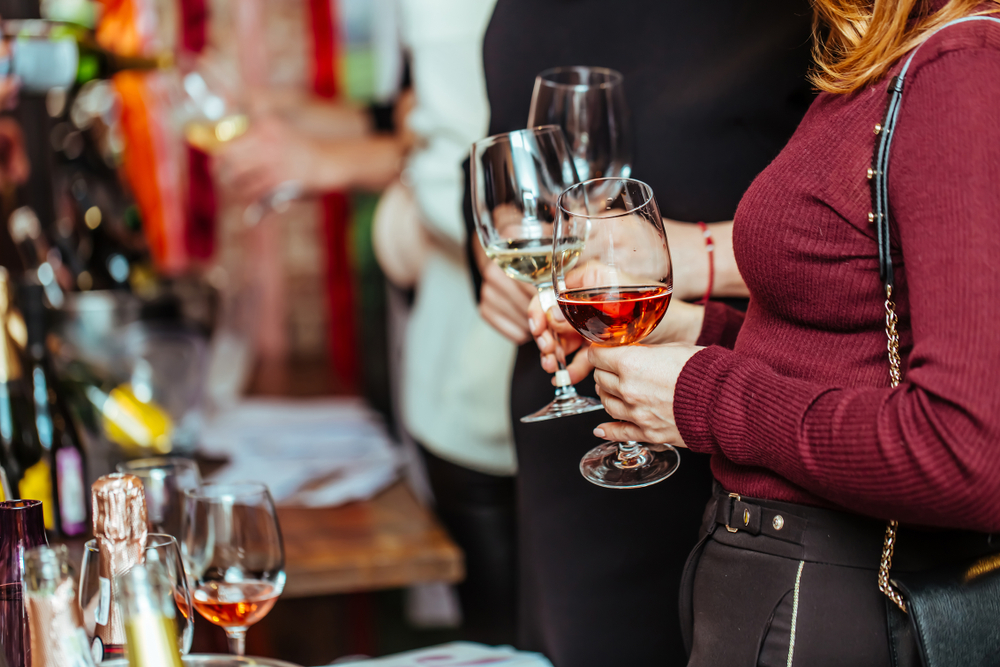 Fall Farm Fest
Looking for Ohio events that take place in the fall? This event in Troy is perfect for you.
Nestled amidst the fall foliage of the Miami County Park District, Fall Farm Fest presents the ideal occasion to rejoice in the bountiful harvest season. This delightful two-day festival, held in October, encapsulates all the finest aspects of autumn in Ohio.
You will find a maze, hayrides, live music, a sprawling pumpkin patch, and friendly farm animals. And don't forget the great food and drink to sample.
It's all the rustic charm family-friendly vibes you could wish for. It takes place in the middle of October at Lost Creek Reserve in Troy.
This is one of the Ohio events that children will love.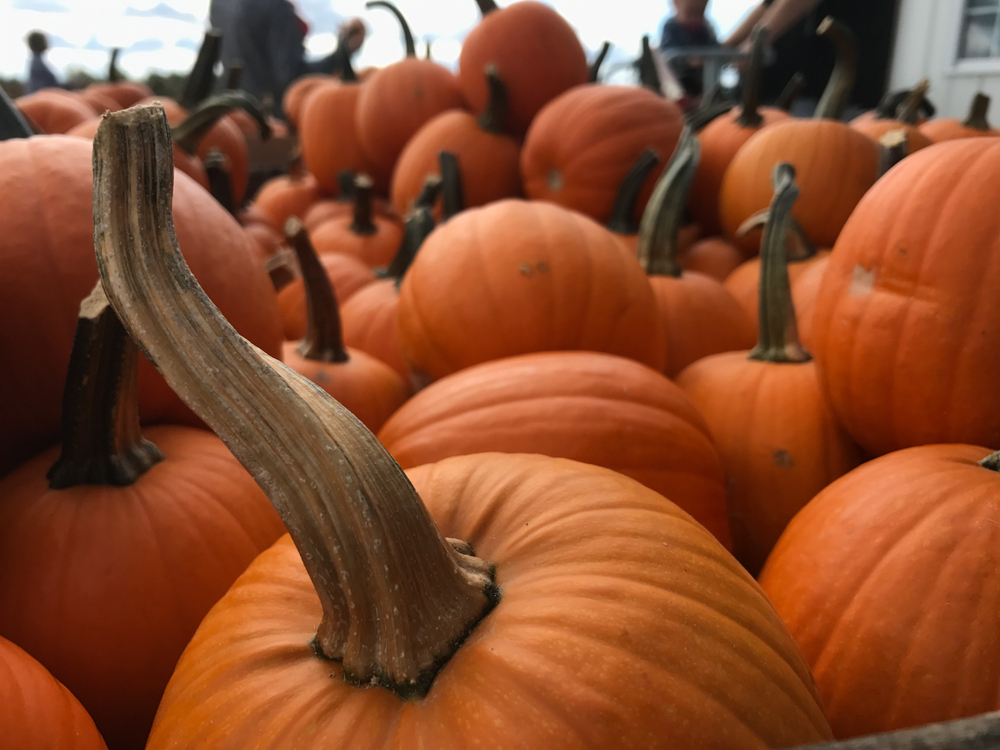 Ohio State Fair
As Ohio festivals go they don't get much bigger than the Ohio State Fair.
The Ohio State Fair takes place in July and August and last 12 days. It ranks among the country's largest state fairs and really does provide endless family-friendly fun.
From animal shows to displays of skill to concerts to art galleries there is something for everyone. And let's not forget all the food and drink you can indulge in.
For thrill-seekers, there's a vast array of rides and games that will suit you just right and sports enthusiasts will find plenty of action too.
And of course, there is all that shopping, and finding that unique item that you can only find at a place like this.
Whether you're seeking thrilling rides, delectable treats, artistic inspiration, or simply a day of fun with loved ones, the Ohio State Fair has it all.
If you are looking for Ohio events this weekend this might be one to consider.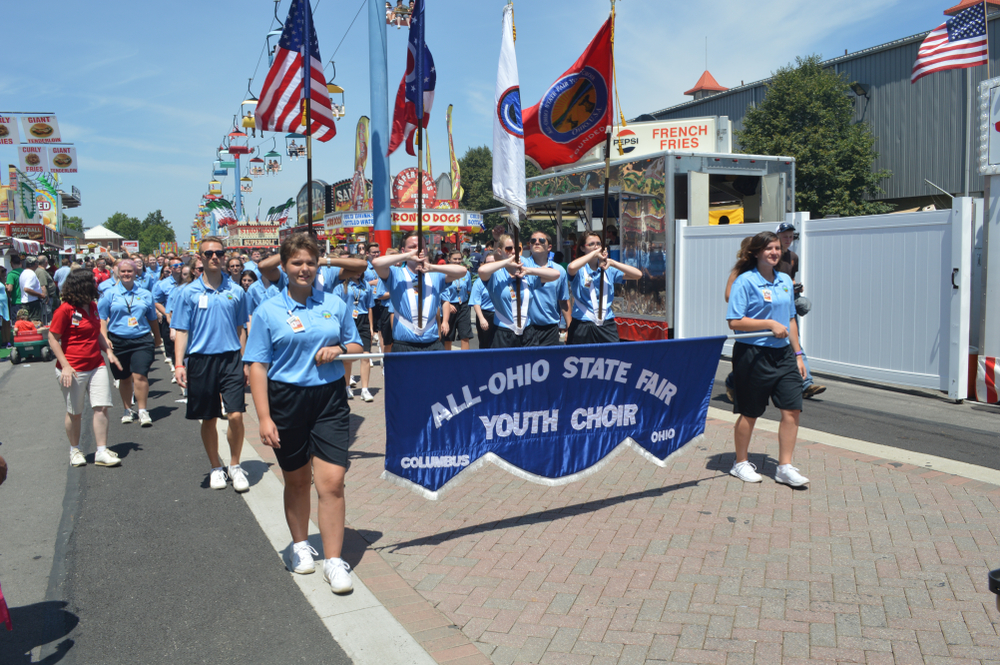 Cleveland Kurentovaje
If you are looking for events in Cleveland this is one of the best.
Taking place in February, Cleveland Kurentovaje celebrates the arrival of Spring. On this day Cleveland's vibrant Slovenian community comes together for a multi-day celebration.
The location is the charming St. Clair-Superior neighborhood and the festival emulates a Slovenian traditional folk festival and really is a delight.
You will learn about the history, culture, and traditions of the Slovenians as well as partake in food and drink from the region.
There is also an opportunity to participate in Slovenian craft-making which has been passed down through generations.
The festivities culminate in a grand Parade and Festival that stretches throughout a joyous day.
One of the highlights of the occasion is the costumed Kurents. They are tall and furry creatures adorned with carnival masks, sheepskin hats, and cowbells tied around their waist.
If you are looking for a heartwarming celebration of culture and community this is it. This is one of the Ohio events that is perfect for learning and having fun at the same time.
There are so many things to do in Cleveland so make sure you stay a while in this incredible city.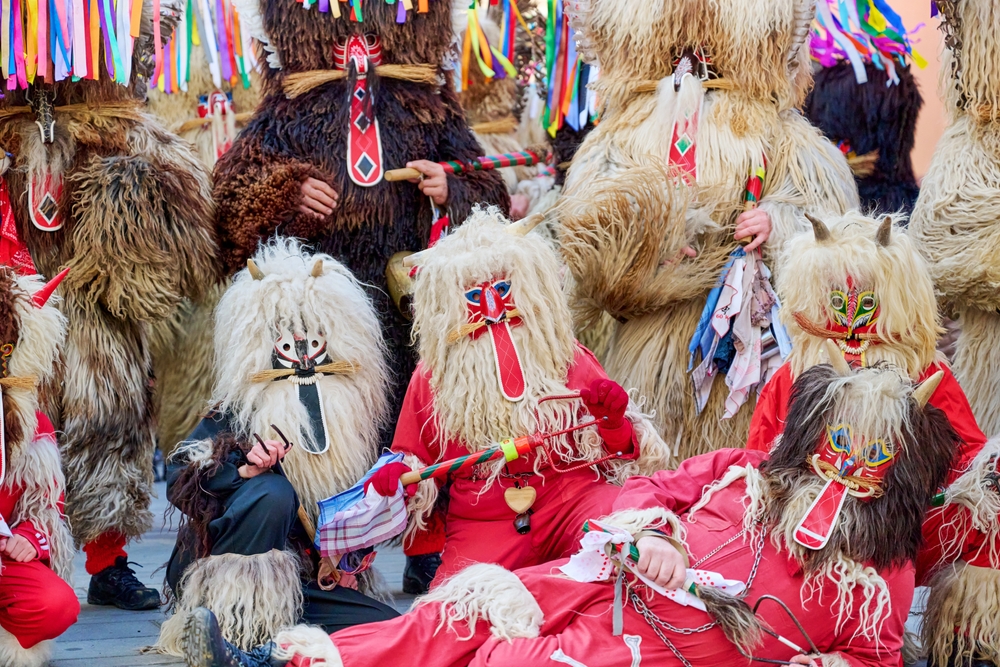 Troy Strawberry Festival
For over 40 years, the city of Troy has been proudly hosting an annual festival that honors its role as the epicenter of Ohio's strawberry production scene.
Taking place in the charming historic downtown district along the picturesque Great Miami River, this Ohio event takes place on the first weekend of June each year.
As you would expect this festival celebrates all things strawberry. From strawberry lemonade to strawberry donuts and the ever-popular strawberry pie, your taste buds are in for a treat.
But it's about more than strawberries with over 100 arts and crafts vendors showcasing their talents, and plenty of entertainment it's the perfect family day out.
This strawberry festival in Ohio has a great atmosphere and is one you won't want to miss. If you are looking for events in Troy this is the event you don't want to miss.
It is one of the best festivals in Ohio!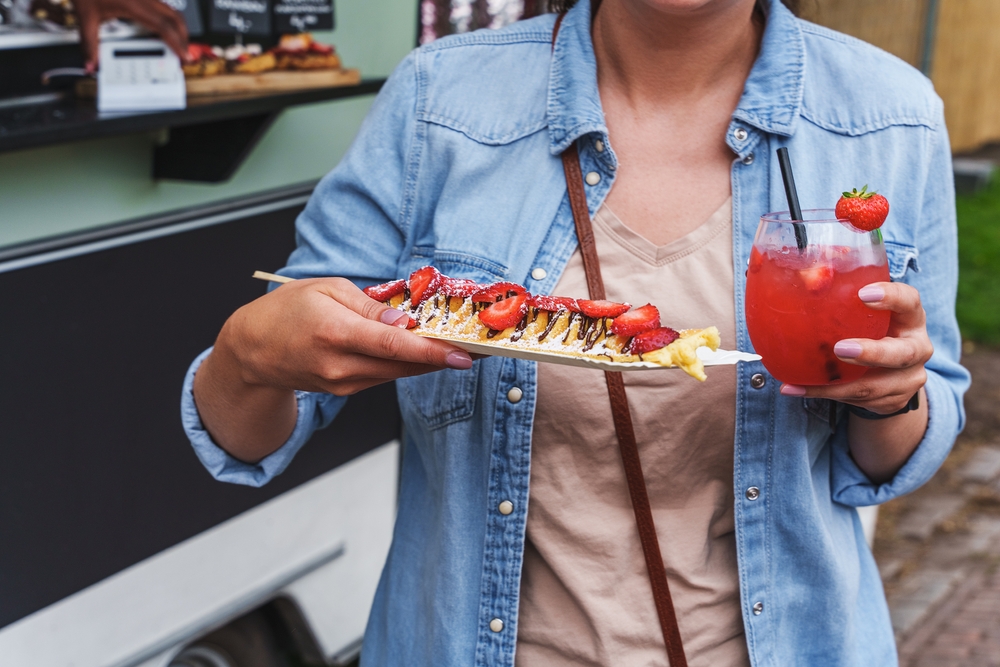 Cincinnati Winter Blues Experience
Looking for Ohio events in the winter months? Then how about the Cincinnati Winter Blues Experience?
About to enter its fifth year, this incredible festival is a celebration of everything Blues and boasts some of the biggest names on the Blues circuit.
This event in Cincinnati is always a great experience that offers nonstop music.
Past performers have included such artists as s King Solomon Hicks, GA-20, Tullie Brae, and Gabe Stillman. It takes place at The Manor House in Mason every February.
It's a weekend of soulful melodies, passionate performances, and people with a shared love for the Blues.
It's also a perfect excuse to explore some of the best breweries in Ohio.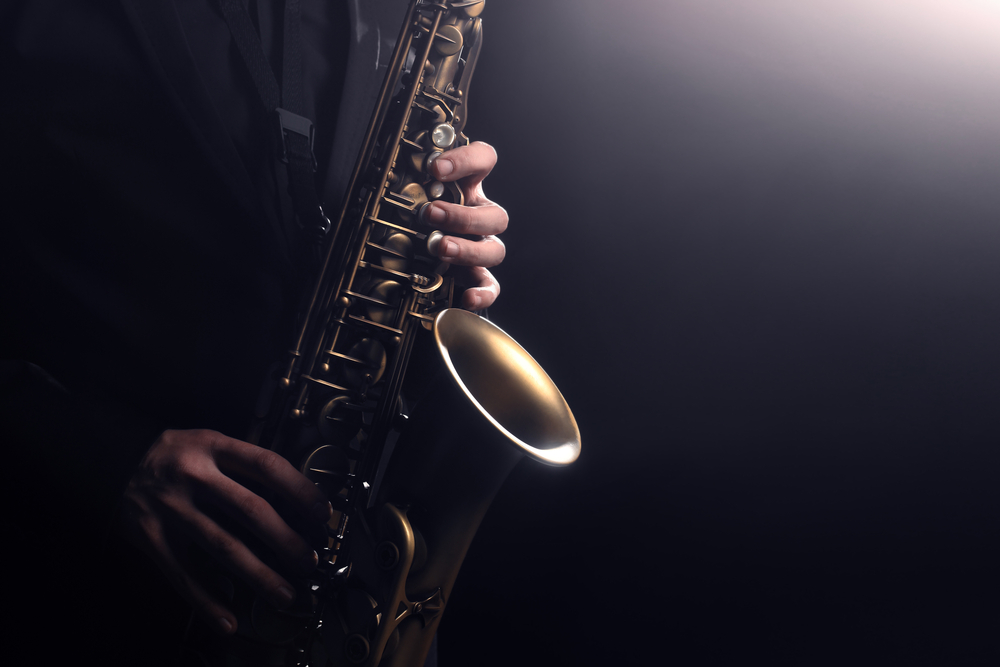 Cleveland Asian Festival
The Cleveland Asian Festival is a heartwarming grassroots celebration that pays tribute to both Cleveland's AsiaTown and the rich tapestry of Asian culture in northeast Ohio.
This Ohio festival presents a diverse array of live entertainment and engaging activities that everyone will enjoy.
You will find an array of Asian books, art, accessories, and craftsmanship as well as mouthwatering dishes and beverages. If you love Asian food you will love it here.
The festival is not only about entertainment and delectable treats but also provides an opportunity to learn about traditional Asian rituals. It's the perfect place to learn and have fun.
Held at Asian Plaza in Cleveland every May, the Cleveland Asian Festival fosters a sense of community and understanding while celebrating the richness and diversity of Asian heritage in the region.
If you are looking for things to do in Ohio that are a little unusual this might be perfect.
Also If you are a bit of a foodie then here is a list of some of the best restaurants in Cleveland.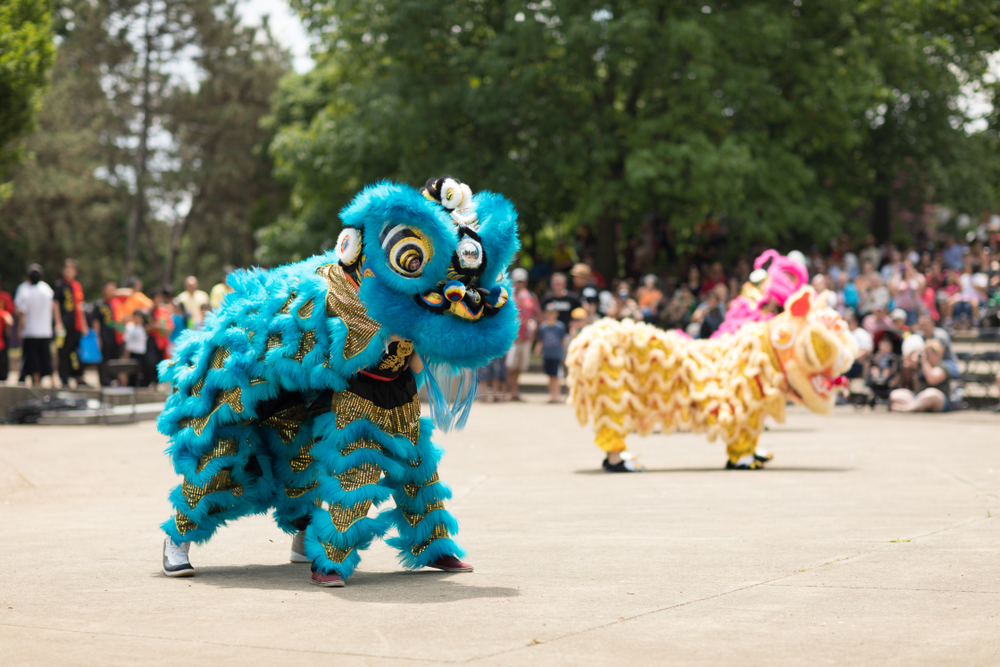 Urbana Black Heritage Festival
Born with the intention of commemorating significant individuals and local events in Urbana's history this event in Urbana has become a firm favorite.
It's a heartwarming celebration that unites the local community to learn, share, and revel in the legacies of black families across generations.
This day-long family-friendly event takes place in various venues across Urbana every June.
You will find heritage displays, enticing food trucks, and a vendor market that showcases the talent and passion of local small businesses.
But it's the performances of local musicians and spoken word artists who really bring this event to life. And the car show is a real highlight.
If you are looking for Ohio events this weekend this might be perfect for you.
Maple Syrup Festival
Who doesn't love Maple Syrup Right? The Maple Syrup Festival is for everyone with a sweet tooth and a love of this amber nectar.
Every March at Hueston Woods State Park in Oxford, Ohio everything is all about Syrup.
Start your day with a mouthwatering pancake breakfast, indulge in a hayride or tour, and of course, you can purchase some of the goods to take home.
You will learn about the fascinating process of Maple Syrup production and cover the age-old techniques and traditions passed down through generations.
It makes a perfect Ohio day trip, a family day out, and is the perfect event in Oxford.
If you are wondering what to do in Ohio in March this festival is perfect.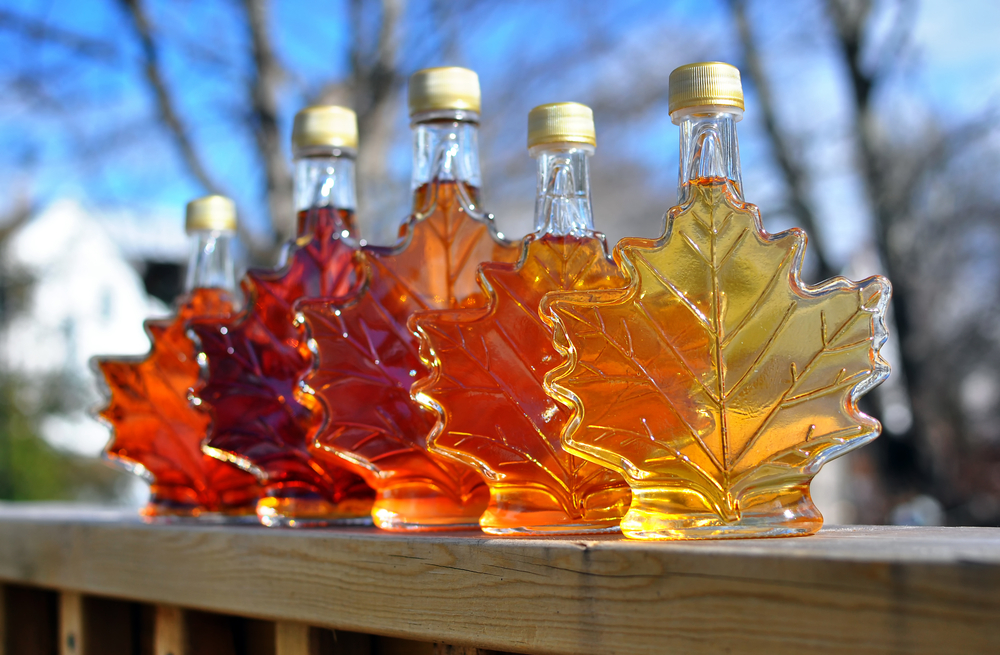 Winterfest, Bowling Green, Is One Of The Best Events In Ohio
If you are after the ultimate winter wonderland experience the Winterfest in Bowling Green is perfect for you.
Taking place in February this is one of the events in Ohio that offers an array of activities that cater to all ages and interests.
There will be ice sculptures, ice skating, horse-drawn carriages, and snow-covered scenery all aiming to delight. And of course, this will all be topped off with a hot chocolate.
This event offers a delightful escape from the winter chill, providing a medley of activities that embrace the enchantment of the season.
This is the perfect thing to do during winter in Ohio.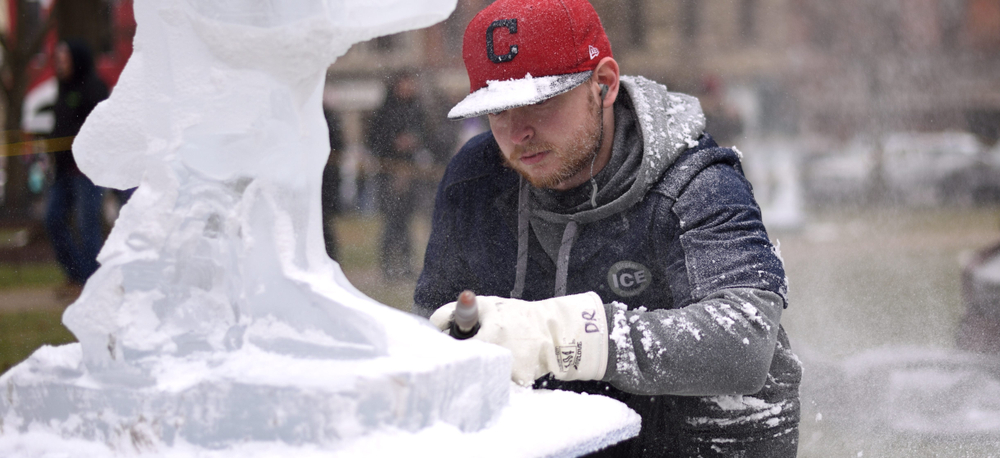 Pumpkin Festival Is One Of The Best Festivals In Ohio
If you are looking for things to do in Ohio this weekend then how about a Pumpkin festival?
No list of Ohio events would be complete without one Pumpkin festival, right? And the Circleville pumpkin festival is the ultimate celebration of all things pumpkin.
Held over four days, this beloved event showcases the versatility and delectable flavors of pumpkins, offering a delightful array of pumpkin-infused treats.
Pumpkin beer, pumpkin pasties, and of course pumpkin pie are just some of the items on offer.
With approximately 300 vendors participating, there's no shortage of delectable food options, and captivating crafts to explore.
This lively atmosphere makes it a perfect place to take the family and have a great day out.
You might want to explore the nearby apple orchards in Ohio.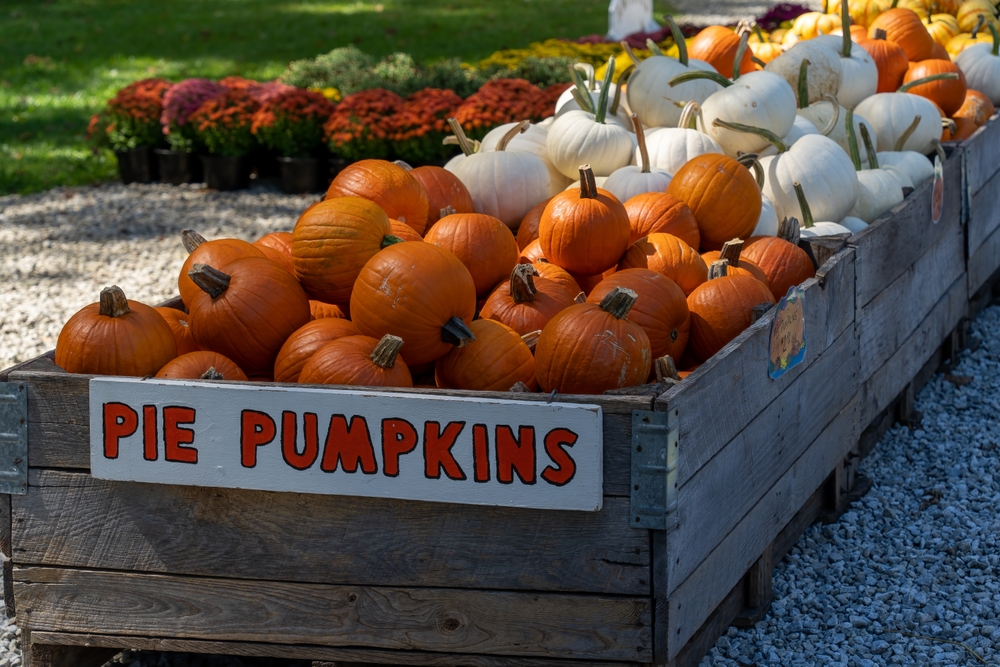 One Of The Fun Events In Ohio Is The Appalachian Festival
The Mother's Day weekend brings the Appalachian Festival to Cincinnati OH.
It is a celebration of the rich and vibrant Appalachian culture and is a showcase of dancing, music, storytelling, crafts, and living history demonstrations.
This Ohio event offers visitors an authentic and immersive experience of Appalachian heritage.
You will learn about the rich history and folklore of the region while experiencing some of the food and incredible crafts that stem from the area.
Taking place on Coney Island the festival is now going into its 46th year.
Ticket funds also go towards the Appalachian Community Development Association, a cause dedicated to promoting awareness and preserving the Appalachian culture.
When it comes to events in Ohio this is one you don't want to miss.
Lorain Winterfest Is One Of The Best Events In Ohio
I had to include one Christmas in Ohio event here and this one is it. The city of Lorain comes alive with the festive cheer of the holiday season with this joyous event.
While there is so much to do here but the magical parade steals the spotlight as it makes its way from 9th Street and Broadway Avenue to Veterans Park.
Following the parade, the downtown area transforms into a winter wonderland.
There will be Christmas carols, live entertainment, fireworks, and of course tree lighting. A visit from Santa is also obligatory.
This year 2023 the event takes place on November 25th so if you are in the area take a peek. It is one of the best places to see Christmas Lights in Ohio.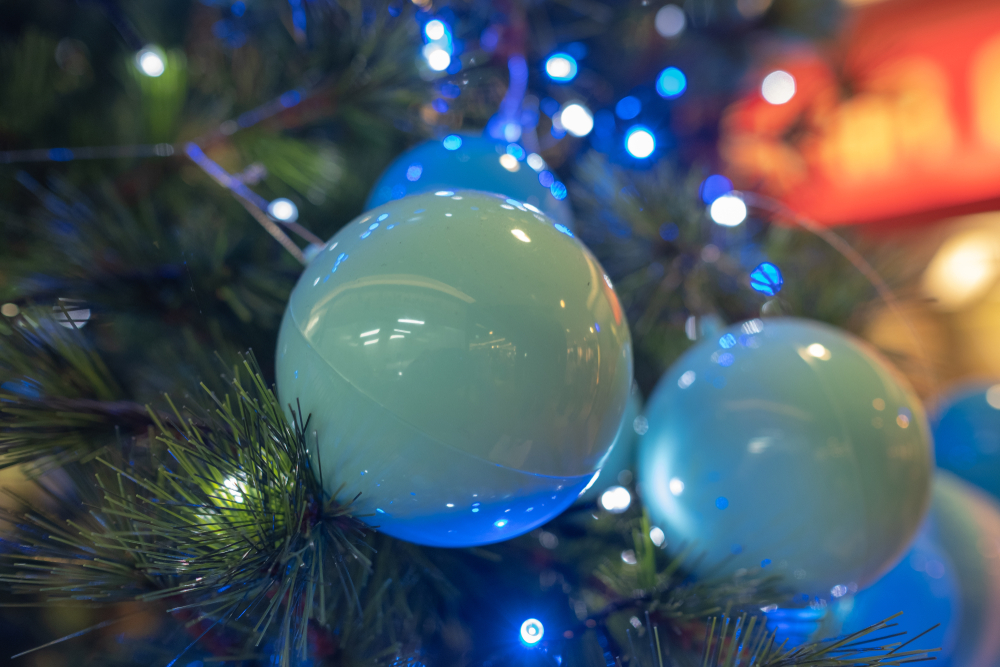 Packing List When Attending Events In Ohio
If you will be traveling, either by plane or by car to Ohio, here are some tips on how to pack lightly.
A concealed travel pouch may be one of the most important items you bring along when attending any Ohio events!
It is always important to protect your personal information. Identity thieves are everywhere.
This unisex RFID-blocking concealed travel pouch is lightweight and comes in several colors. It has lots of organization to give you peace of mind.
You can place it under your clothes next to your body to carry your ID safely.
If you have a pouch already that does not come with RFID protection, as I do, these RFID sleeves are the perfect solution.
This configuration comes with enough credit card sleeves that the entire family would be protected. They are slim too, so they will easily fit into your pouch or wallet.
If you are planning on taking a lot of pictures with your phone you will definitely want to consider an external charging battery.
This Anker high-speed phone charging battery is the exact one I carry with me on all of my trips.
It can be used on a variety of phones, not just an iPhone as I have. And wow is it fast!
My daughter gifted me with this FugeTek selfie stick and tripod setup for my birthday. I absolutely love it! It is made of lightweight aluminum and so easy to use.
It has Bluetooth connectivity and is a breeze to use for taking photos.
You will want to bring your own refillable water bottle with you.
I never leave home on a trip without my Bobble filtration bottle. The 18.5-ounce size is perfect for hiking and it fits nicely in the pocket of a backpack.
And here are the carbon filter replacements.
Perhaps you are traveling a long distance and packing space is a premium in your suitcase, or in your car.
Then this collapsible silicone foldable water bottle would work well for you. Would not take up much space at all. 
—
When it comes to events in Ohio I have tried to make this list as diverse and interesting as I can.
And yes there are lots I have missed out on, the Cleveland boat show, Waynesville fall festival, and Celtic Fest Ohio to name but a few.
Also, the Darke County Fair and Christmas in July are all great Ohio events.
If you are looking for things to do in Ohio this weekend I hope one of these events is perfect for you. Have a great weekend whatever you decided to do and come back and tell me all about it.