If you're looking for the best things to do in winter in Ohio, then you've come to the right place!
I was born and raised in Ohio, and I know that there are great things to do in Ohio.
Whether it's snowing or not, you'll easily find plenty of outdoor adventures in Ohio, or places to explore and stay warm.
Ohio winter weather typically brings plenty of snowy days and it can get pretty cold.
But, the people of Ohio don't let that stop them from having fun.
During winter in Ohio, you'll still find plenty of outdoor and indoor festivals, unique winter activities, and more to explore.
On this list, you'll find a wide range of winter events in Ohio that start as early as late November and early December and all the way into late February and early March.
No matter when you're looking for fun things to do in Ohio in the winter, there are plenty of options.
So, let's take a look at 15 of the best things to do in the winter in Ohio!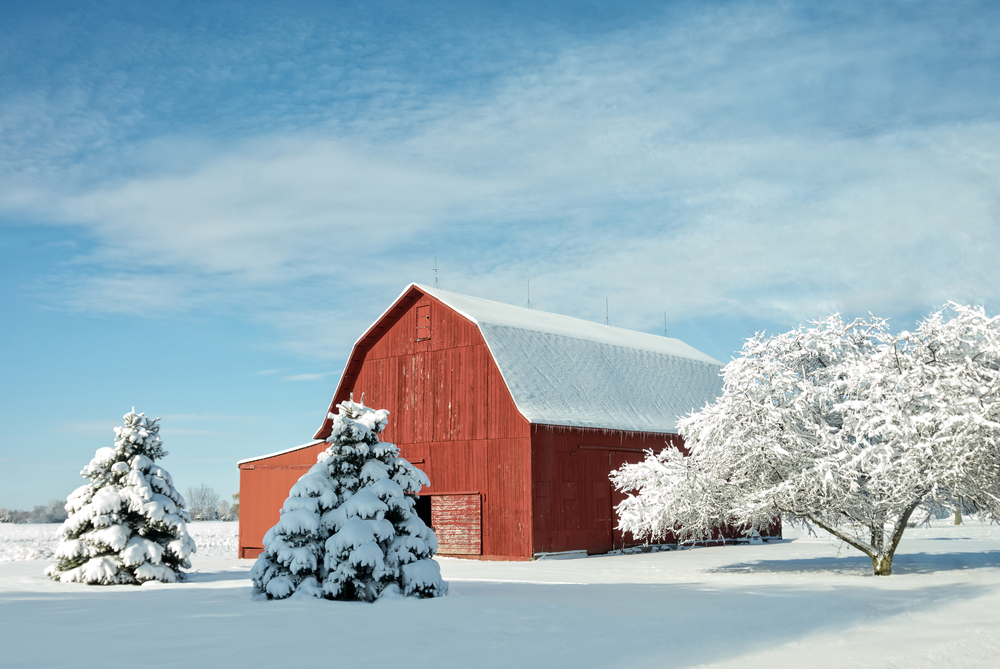 15 Best Things To Do In Winter In Ohio
Enjoy Live Music At The Brite Winter Festival In Cleveland
The Brite Winter Festival takes place towards the end of February every year in Cleveland.
This winter event in Ohio has been taking place for over 10 years and is a non-profit festival.
At the festival, you'll have the opportunity to discover new artists in a wide variety of mediums.
They have four different stages where live bands perform throughout the night and day.
There are also art workshops hosted by local artists, food trucks from local vendors, and more.
It's also a great way to explore things to do in Cleveland, especially near the festival grounds.
The Brite Winter Festival is easily one of the most popular winter events in Ohio, and it's a really fun experience!
This is one of the best festivals in Ohio!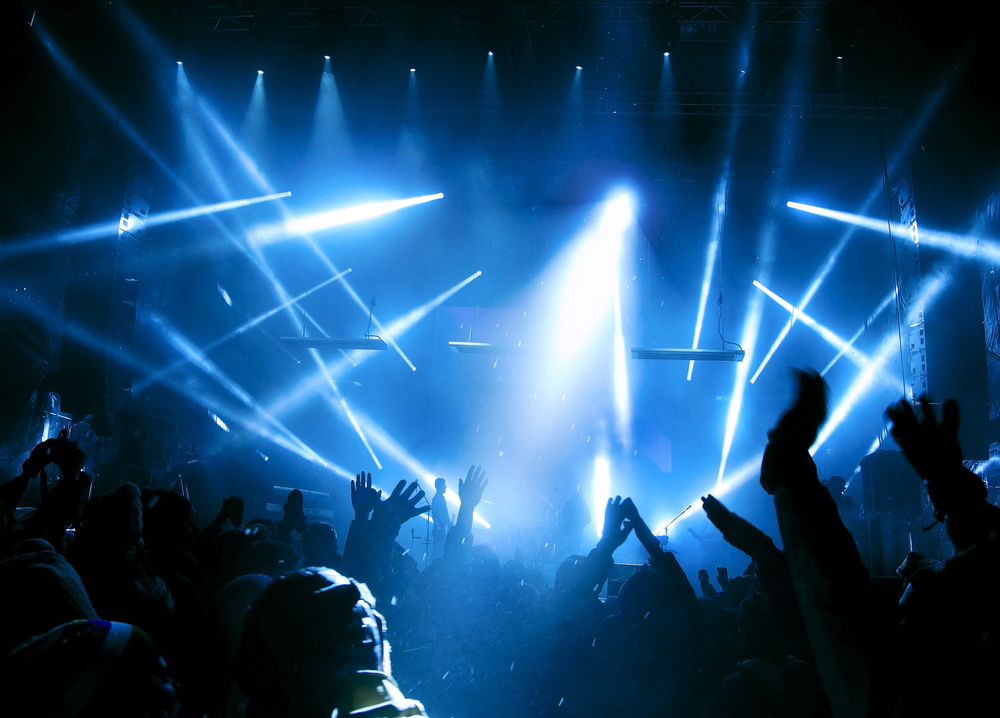 Experience The Dickens Victorian Village
In the town of Cambridge Ohio, you'll find the Dickens Victorian Village.
Each year, from November 1st to December 31st, the town is transformed into the Dickens Victorian Village.
The Dickens Victorian Village includes over 90 scenes of Victorian life spread throughout the streets of the historic area of Cambridge.
These scenes are created using life-size mannequins that are dressed in Victorian-period clothing.
You'll see scenes from popular Charles Dickens novels, as well as scenes of classic Victorian life.
It's a really unique activity in winter in Ohio that is a must-see for history and literature lovers!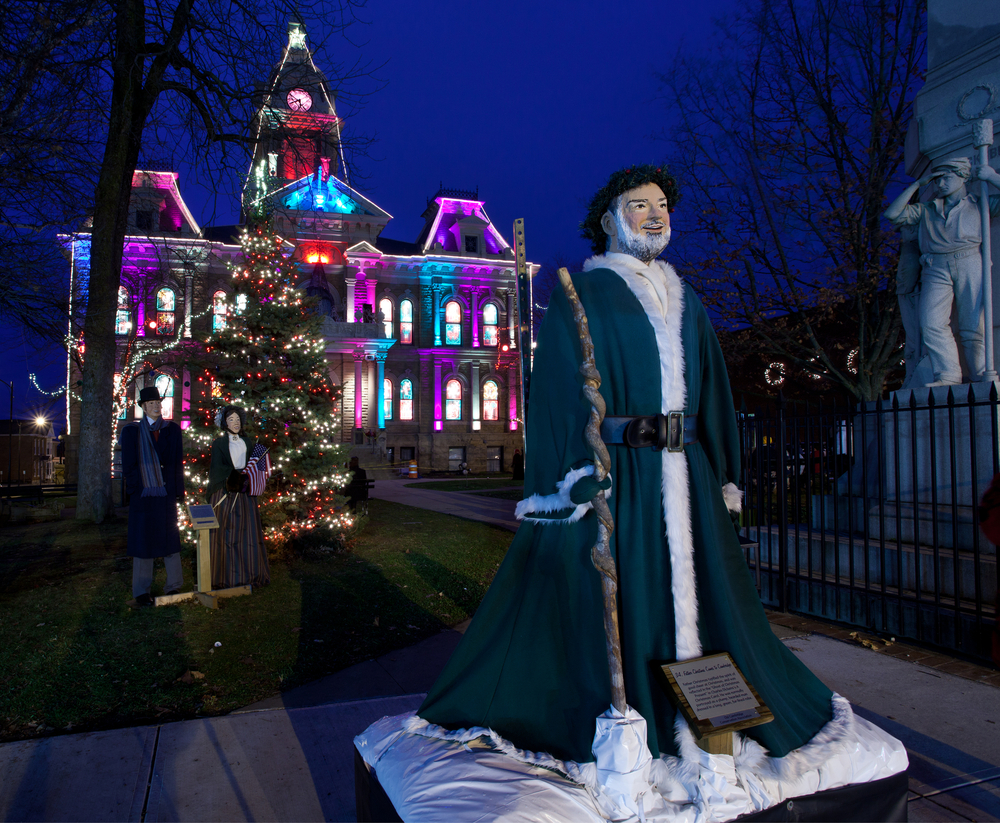 Visit The A Christmas Story House
The famous Christmas movie, A Christmas Story, takes place in Ohio and parts of it were actually filmed there!
In fact, the house where the family lives throughout the movie is actually in Cleveland, and it's one of the best ways to celebrate Christmas in Ohio!
Today, you can actually tour the iconic house and visit the museum dedicated to the movie, that is across the street.
While it's open year-round, the most popular time to visit the A Christmas Story house is definitely during winter in Ohio.
You can also choose to stay the night in the house, which is a cool experience for fans of this Christmas classic.
Inside the house, you'll find it decorated exactly as it was during the filming of the movie.
Across the street, there is a museum that is full of props, memorabilia, and costumes from the movie that you can view.
This is one of the most fun things to do in Ohio in winter!
This is truly one of the very popular attractions in Ohio!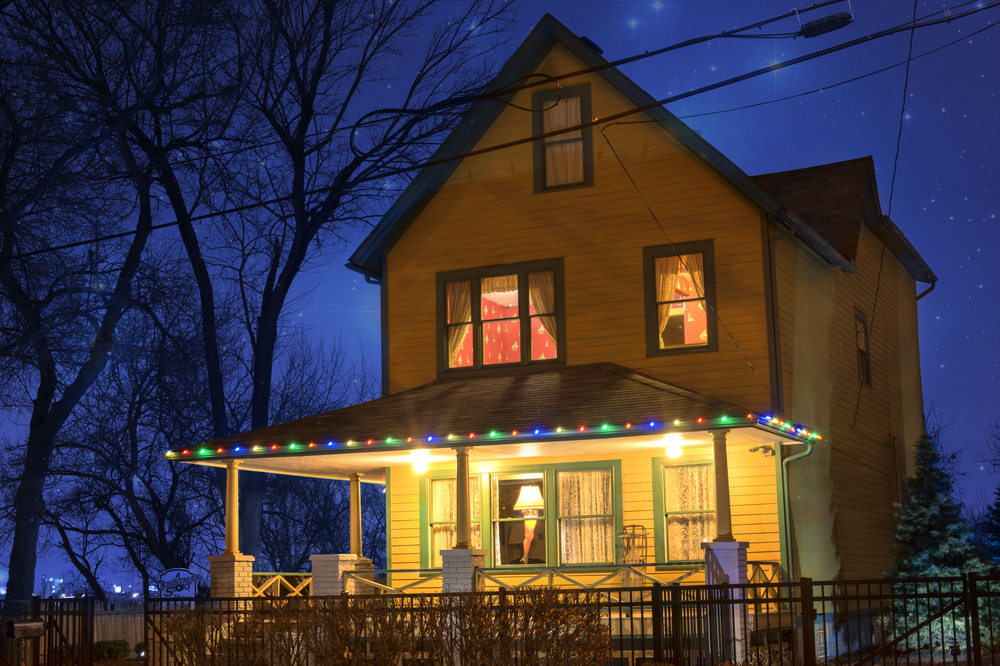 The For The Love Of Chocolate Festival Is A Must-Do Festival During Winter In Ohio
The For the Love of Chocolate Festival is a great festival in Medina during winter in Ohio.
It is hosted by the American Red Cross and the J.M. Smucker Company. Proceeds of the festival go towards helping Medina County's emergency fund.
This fund helps 'families prevent, prepare for and respond to emergencies', according to the details of the festival on their website.
The Chocolate Festival is a family-friendly event. It features a Candy Land for the kids, chocolate items from over 30 different chocolatiers, and a silent auction full of chocolate-themed items.
Typically, the festival takes place towards the end of January every year and runs from about 11 am to 3 pm.
So, you won't have to deal with Ohio winter weather for too long while you enjoy this festival.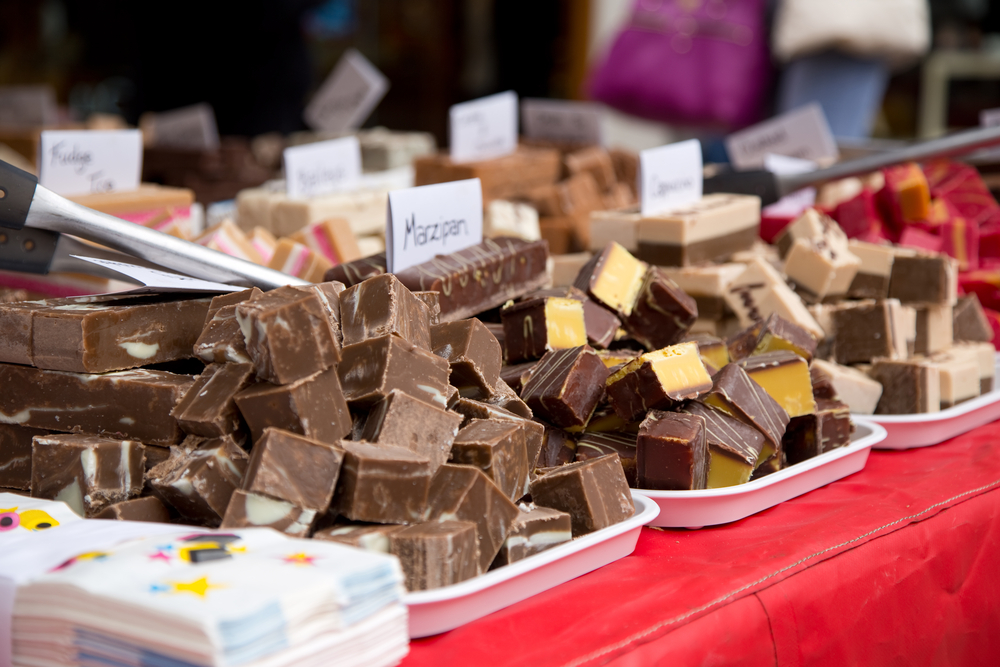 Take The Family To The Christmas Ranch
One of the best places to see Christmas lights in Ohio is at the famous Christmas Ranch.
The Christmas Ranch is located in Morrow Ohio and boasts over one million lights on display.
It's been featured on tons of news outlets and programs, including Good Morning America and HGTV.
Families will love bundling up and exploring the ranch, which is often considered one of the most fun places to visit in winter in Ohio.
The ranch is open from the middle of November until the day before Christmas Eve.
There is an admission fee, and you'll need to book your tickets in advance.
The tickets are priced per vehicle and are typically around $20.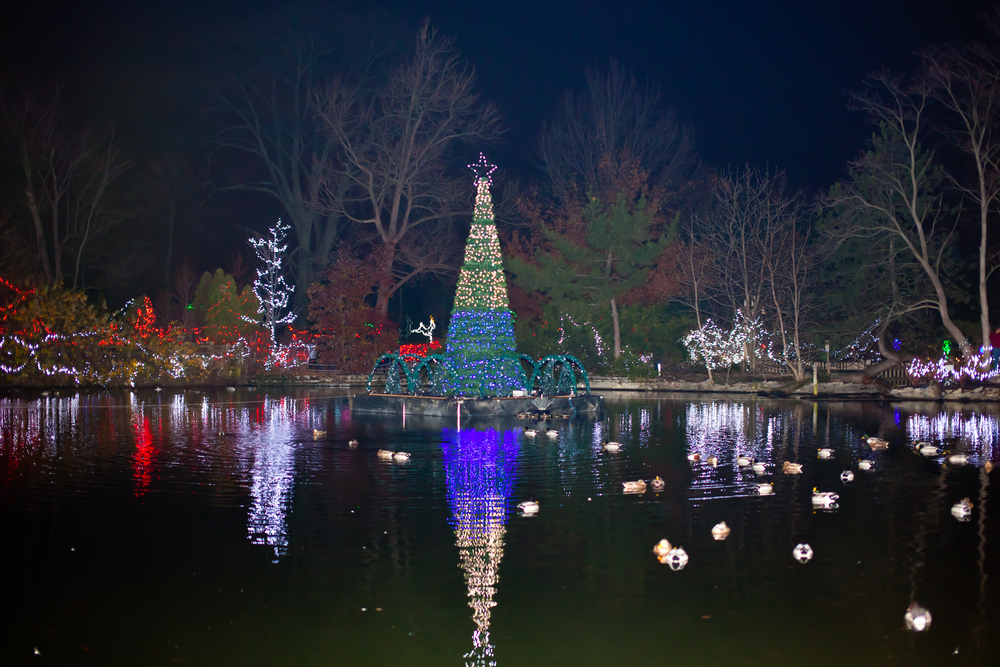 Celebrate The Lunar New Year In Cleveland
The end of January until early February is typically a time of preparation for those that celebrate the Lunar New Year.
The Lunar New Year, which is often referred to as the Chinese New Year in the US, takes place on a different date every year.
It's based on the lunar and zodiac calendar and there are usually two weeks of celebrations that take place leading up to the new year.
The Lunar New Year is then celebrated on the last day with a lantern festival.
In Cleveland's AsiaTown, you'll find tons of different ways to celebrate the Lunar New Year.
The area hosts parties, performances, and other activities in winter to celebrate the Lunar New Year and aims to expose others to the cultures of those that celebrate the Lunar New Year.
It's a really unique experience, and if you've never taken part in a Lunar New Year celebration, you'll definitely want to visit Cleveland's AsiaTown in late winter.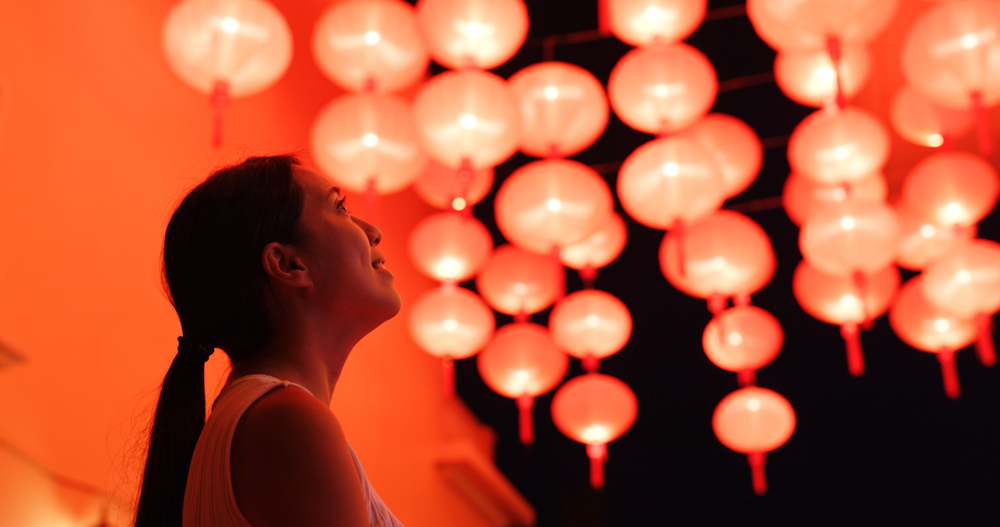 Enjoy The Journey Borealis Holiday Light Show
You'll find the Journey Borealis Holiday Light Show at Pyramid Hill Park in Hamilton, OH.
Pyramid Hill is over 300 acres and is full of sculptures, lakes, meadows, and hiking trails.
From the middle of November until New Year's Day, the park is transformed into an Ohio winter wonderland with over one million lights on display.
The holiday light show is also the park's biggest fundraiser event of the year and proceeds from ticket sales go towards upkeeping this unique park.
Admission is per vehicle and members of the park's foundation get a discounted rate.
It's easily one of the best places to visit in Ohio in winter.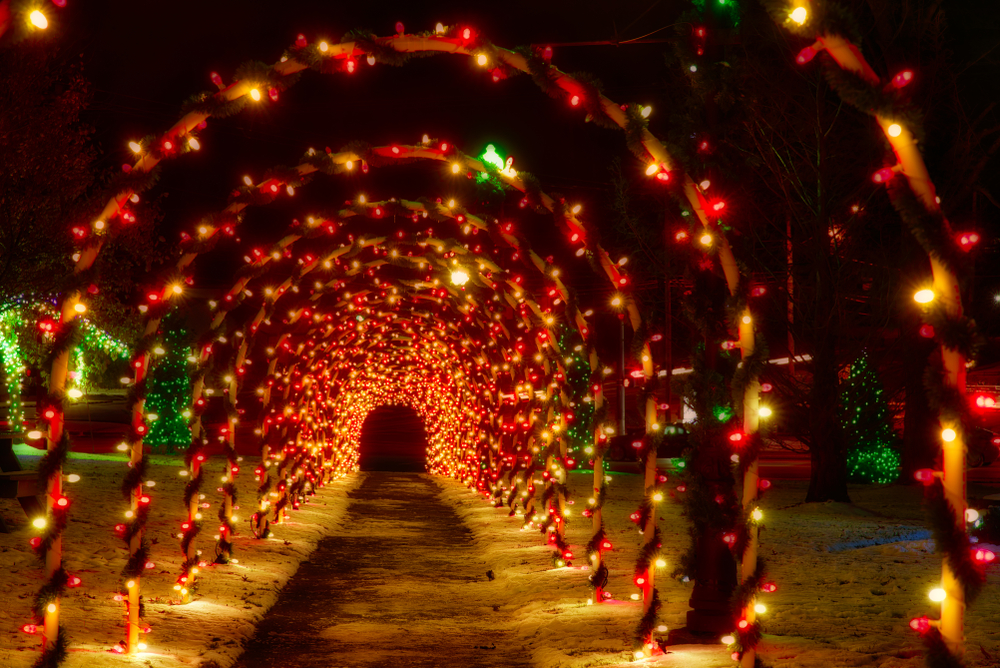 Go Snow Tubing At The Largest Snow Tubing Park In Northeast Ohio
You can't experience winter in Ohio without going snow tubing.
While there are plenty of places to go snow tubing in Ohio, I suggest heading to the Brandywine Ski Resort.
The Brandywine Ski Resort is known for having the largest snow tubing park in northeast Ohio!
You'll find epic snow tubing at the Polar Blast Snow Tubing Park.
It's a super popular fun winter activity in Ohio, so they sell tickets for certain time slots in advance.
So, if you want to experience snow tubing in Ohio, make sure you book your tickets in advance.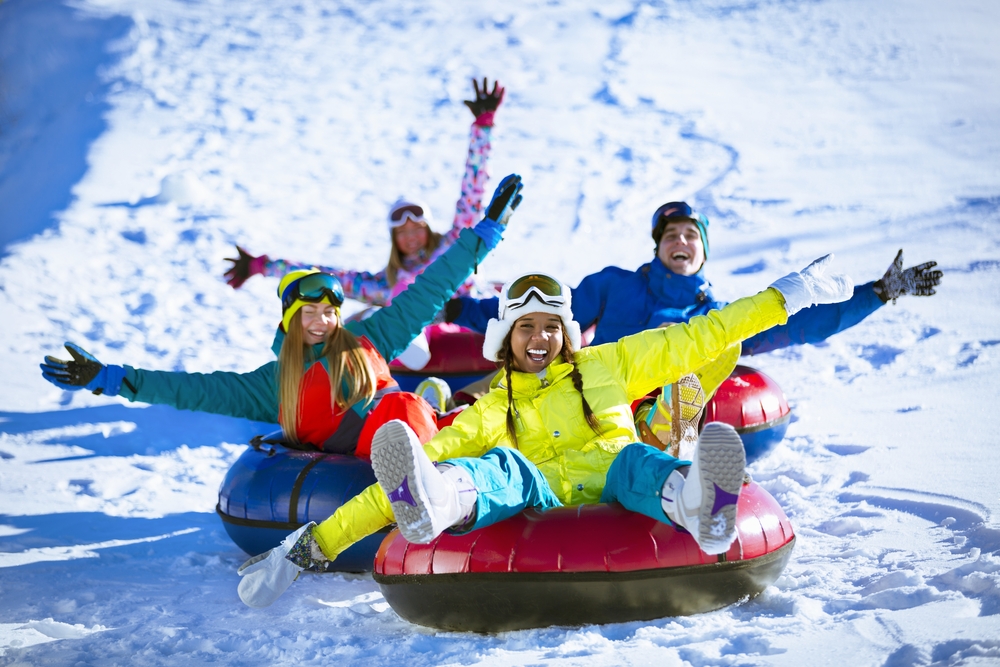 Take The Kids To Ride The Polar Express
If you're looking for fun things to do in Ohio with kids during the winter months, consider taking them to ride the Polar Express.
There are actually a few different options for riding the Polar Express in Ohio, but both are some of the best train rides in Ohio.
In Dennison, at the Historic Dennison Railroad Depot Museum, there is a Polar Express ride.
That Polar Express runs four days a week, for two weeks, with different times available throughout the day.
You can also ride to the North Pole on the Cuyahoga Valley Scenic Railroad.
Those rides start in the middle of November and continue up until a few days before Christmas.
Each train ride includes fun Christmas activities for kids, hot cocoa, and a visit from Santa.
If you're looking for fun winter activities in Ohio, take the kids on a train ride to the North Pole!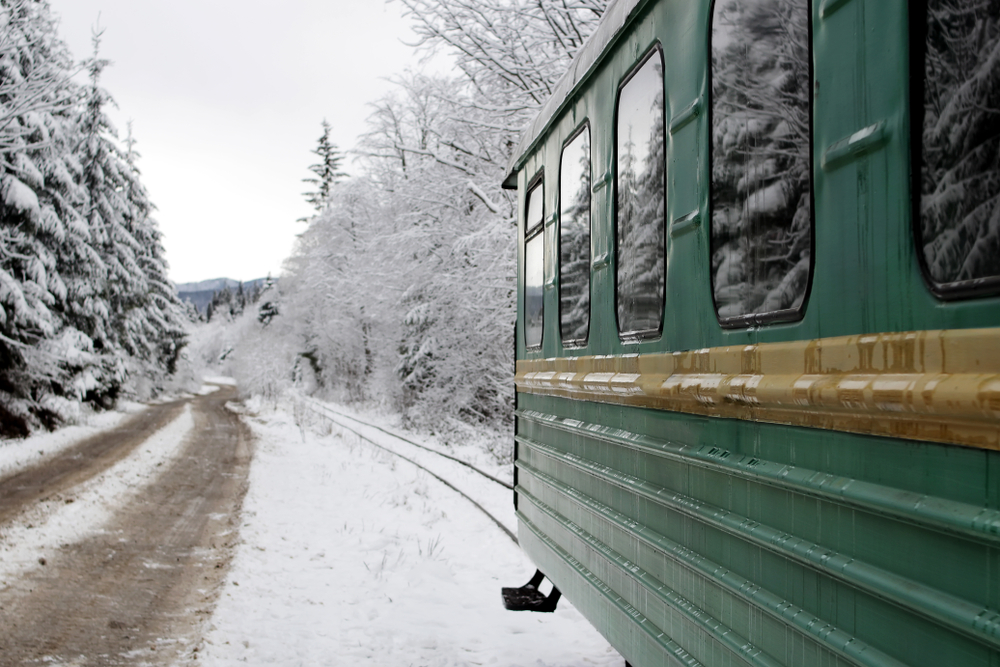 The Donut Fest Is A Fun Festival Held During The Winter In Ohio
Donut Fest is actually 'the original and longest-running celebration of donuts in the world' according to their website.
Throughout the year, a few different cities in the US host Donut Fest.
You can typically expect the Cleveland, OH Donut Fest to take place in late January or early February.
At Donut Fest, you'll be able to sample a wide variety of donuts from local donut shops across the city, all in one place.
Other vendors typically include coffee shops, so you can enjoy your donuts with a fresh hot cup of coffee.
There is an admission fee for the festival, and part of the proceeds go towards supporting local charities in Cleveland.
If you're looking for fun things to do in northeast Ohio, head to the Donut Fest in Cleveland!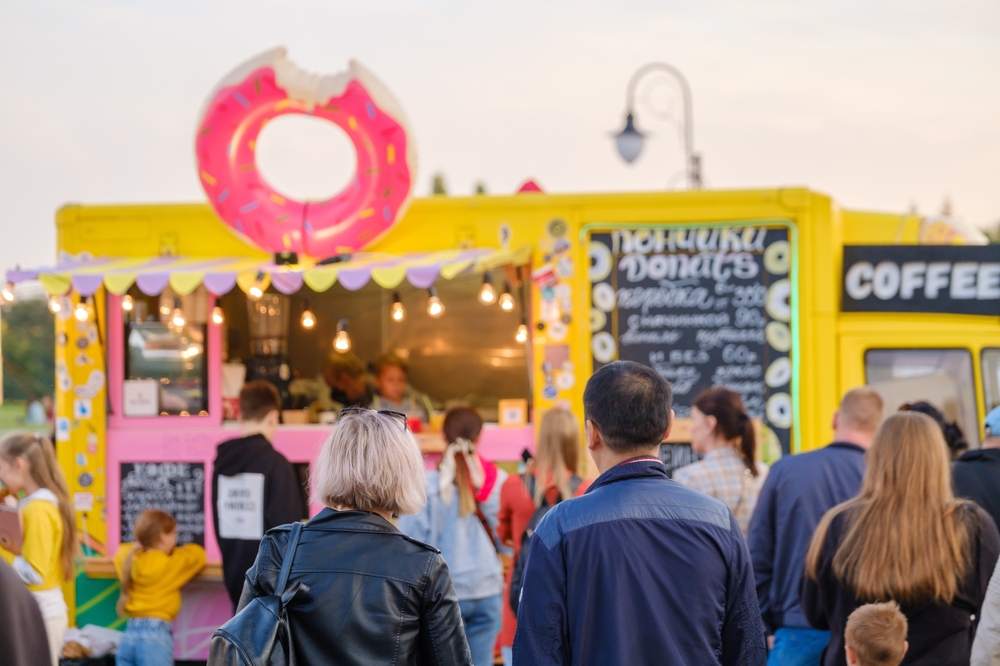 See The Woodland Lights
You don't need snow to have fun in Ohio.
In fact, the Woodland Lights, in Centerville, are one of the most fun things to do in winter without snow in Ohio.
You might actually enjoy walking the half-a-mile-paved path more without the snow.
As you walk the paved path, you'll get to admire beautiful holiday light displays.
Along with the paved path, there are also ten acres of sparkling light displays that you can explore in the gardens.
Or, you can take a train ride to see the lights in the pollinator garden.
Kids will also get the chance to meet Santa in his log cabin and there are even nights when you can bring your dogs to meet Santa.
It's a great winter attraction in Ohio that everyone will enjoy.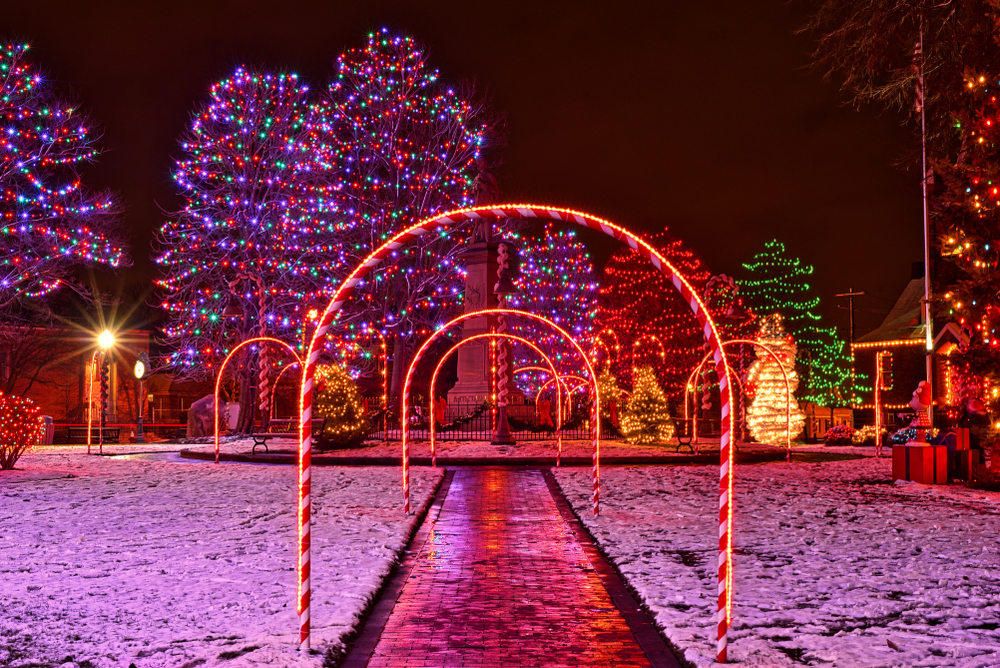 Check Out The North Coast Harbor Ice Fest
Every year on Martin Luther King Jr. Day in January, the North Coast Harbor in Cleveland hosts the Ice Fest.
The Ice Fest is a one-day-only event that is free to enjoy.
At the Ice Fest, you'll find a variety of activities to take part in.
You can see professionally made ice sculptures and other ice structures while you enjoy live music.
Past ice sculptures have included unicorns, Harry Potter characters, and even interactive ice sculptures like thrones.
This popular activity during winter in Cleveland is a must-see!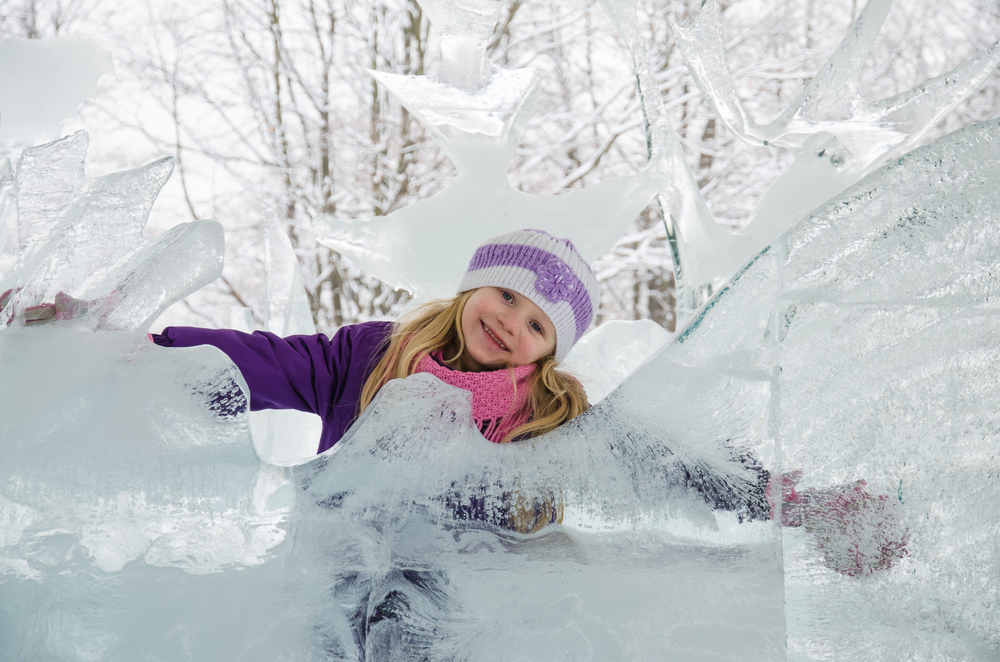 Hand Feed Wild Birds At The Beech Creek Botanical Gardens
One of the most unique outdoor adventures in Ohio in winter can be found at the Birch Creek Gardens in Alliance, Ohio.
Every winter, the Birch Creek Gardens invites visitors to try their hand at feeding wild birds, from your hand!
It's one of the coolest things to do in the snow in northeast Ohio. Because the birds are looking for food more during the winter months, they quickly will land in your hand and eat from it.
At the gardens, there are two designated spots where you can feed a variety of wild birds.
One of the spots is only open on the weekends, while the other is open daily.
It's also completely free to enjoy this fun winter activity!
Learn About Slovenian Culture At Kurentovanje
Kurentovanje is a festival that typically takes place in early February in Slovenia.
Thanks to its large Slovenian population, Cleveland also hosts its own Kurentovanje.
At the festival, you'll find a wide variety of activities and events to take part in.
All of these are traditional activities, and it's a unique way to learn about Slovenian culture.
There is typically a parade, an activity called the Kurent Jump, and even cooking and wine-tasting courses.
The city also has a movie night, where you'll get to view a Slovenian movie, as well as live music performances.
If you're looking for fun things to do in Ohio in winter, consider attending Kurentovanje.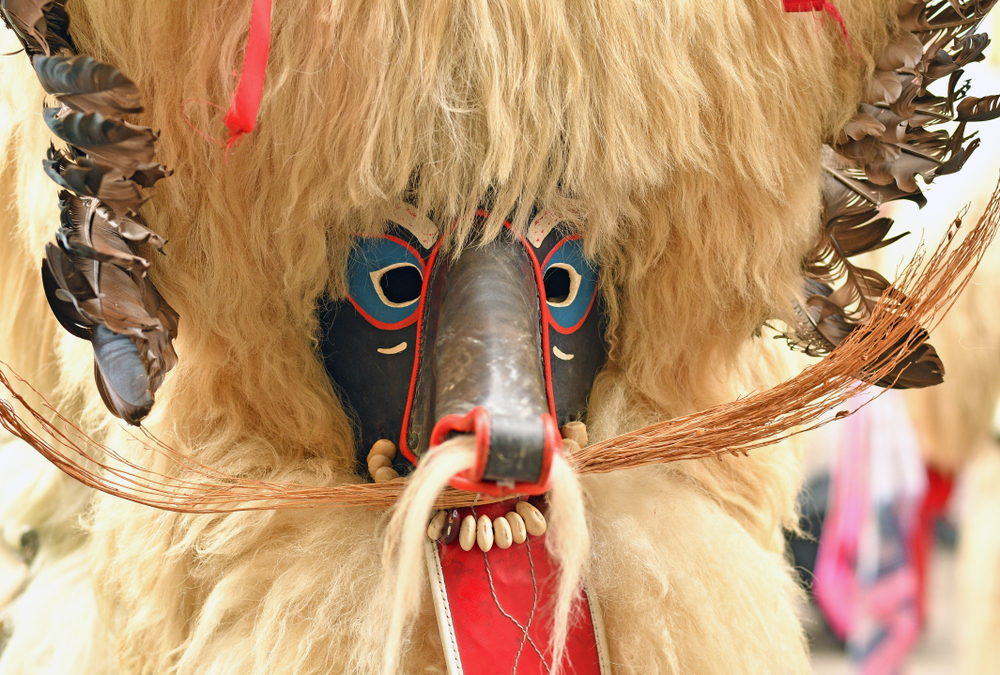 The Maple Syrup Festival Is One Of The Best Things To Do In The Winter In Ohio
Starting in February of every year, maple syrup farms in Ohio start to harvest the delicious condiment.
Throughout the late winter and early spring, several cities in Ohio host Maple Syrup-themed festivals.
In Oxford Ohio, the Maple Syrup Festival has been taking place on the first two weekends of March for over 55 years.
This late winter festival in Ohio is extremely popular.
You'll find the festival on the grounds of one of the beautiful Ohio state parks, Hueston Woods State Park.
At the Maple Syrup Festival, there are a variety of activities like a pancake breakfast, hayrides, and tours of the sugar house.
The sugar house is where they refine the maple syrup so that it's ready for you to use on your favorite breakfast foods.
You'll definitely want to experience this unique winter event in Ohio!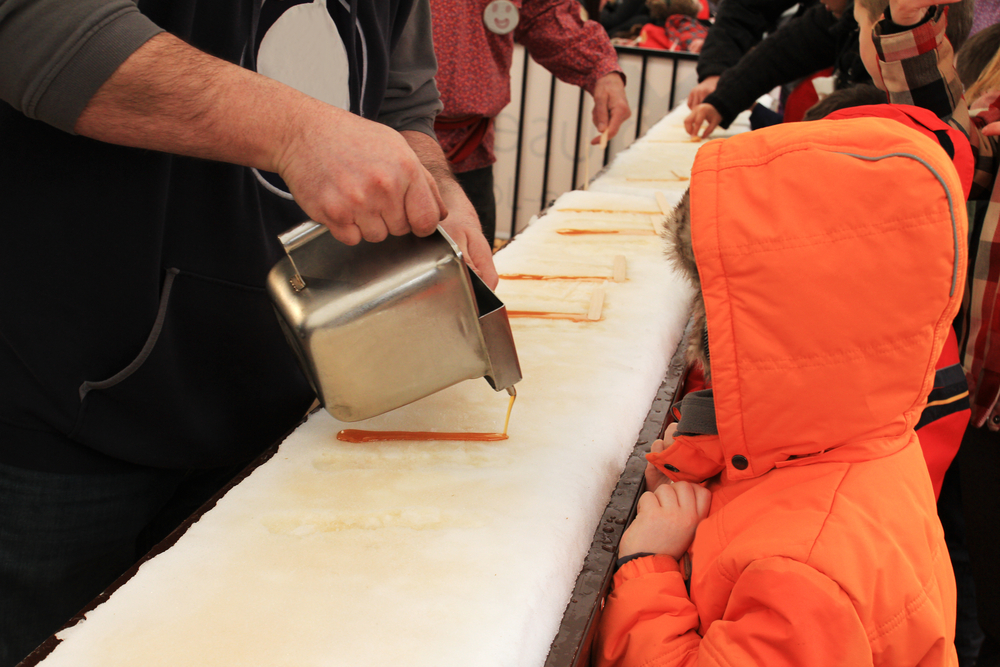 Packing List For Winter In Ohio
If you will be traveling, either by plane or by car to Ohio, here are some tips on how to pack lightly.
A concealed travel pouch may be one of the most important items you bring along when visiting Ohio in winter.
It is always important to protect your personal information. Identity thieves are everywhere.
This unisex RFID-blocking concealed travel pouch is lightweight and comes in several colors. It has lots of organization to give you peace of mind. You can place it under your clothes next to your body to carry your ID safely.
If you have a pouch already that does not come with RFID protection, as I do, these RFID sleeves are the perfect solution.
This configuration comes with enough credit card sleeves that the entire family would be protected. They are slim too, so they will easily fit into your pouch or wallet.
If you are planning on taking a lot of pictures with your phone you will definitely want to consider an external charging battery.
This Anker high-speed phone charging battery is the exact one I carry with me on all of my trips.
It can be used on a variety of phones, not just an iPhone like I have. And wow is it fast!
My daughter gifted me with this FugeTek selfie stick and tripod setup for my birthday. I absolutely love it! It is made of lightweight aluminum and so easy to use.
It has Bluetooth connectivity and is a breeze to use for taking selfies when exploring winter in Ohio.
Hydration is so important when on vacation. You want to remain hydrated throughout your trip to support your immune system.
Which in turn will be stronger to fight off any germs you will encounter during your travels.
You will want to bring your own refillable water bottle with you.
I never leave home on a trip without my Bobble filtration bottle. The 18.5-ounce size is perfect for hiking and it fits nicely in the pocket of a backpack.
When filled with water, it is not too heavy to carry. And the replacement carbon filter ensures fresh clean water whenever you fill the Bobble.
Perhaps you are traveling a long distance and packing space is a premium in your suitcase, or in your car.
Then this collapsible silicone foldable water bottle would work well for you. Would not take up much space at all.
You will want a backpack or daypack with you to store snacks, your water bottle, phone, extra clothes, etc.. when on your Michigan road trips. No matter the time of day or evening.
This foldable water-resistant backpack would be great.
It is very affordable and is available in many color options for you to choose from. The fact that it folds down into a zippered pouch will make it easy to pack.
—
There are so many fun things to do and see during the cold months of winter in Ohio.
For many of these events, the Ohio winter weather is embraced and turned into a fun outdoor adventure in Ohio.
Whether you're looking for fun places to visit in winter or just want to admire the snow-covered hills in Ohio, you'll enjoy visiting Ohio in winter.
Have you ever spent a winter in Ohio?
If so, I'd love to hear your favorite fun winter activities in the comments!