If you're looking for the best events in Michigan, then you've come to the right place!
There are so many great things to do in Michigan, no matter what time of year you decide to visit.
You can enjoy holiday festivals in Michigan that celebrate Charles Dickens, eat your fill of cheeseburgers, or enjoy the beautiful flowers that bloom throughout the state.
Michigan festivals and fairs have something for everyone, and every interest.
On this list, I've made sure to include events in Michigan for every season. There are also plenty of family-friendly options, as well as more adult-centered Michigan fun!
So, let's take a look at 15 of the best events in Michigan you should not miss!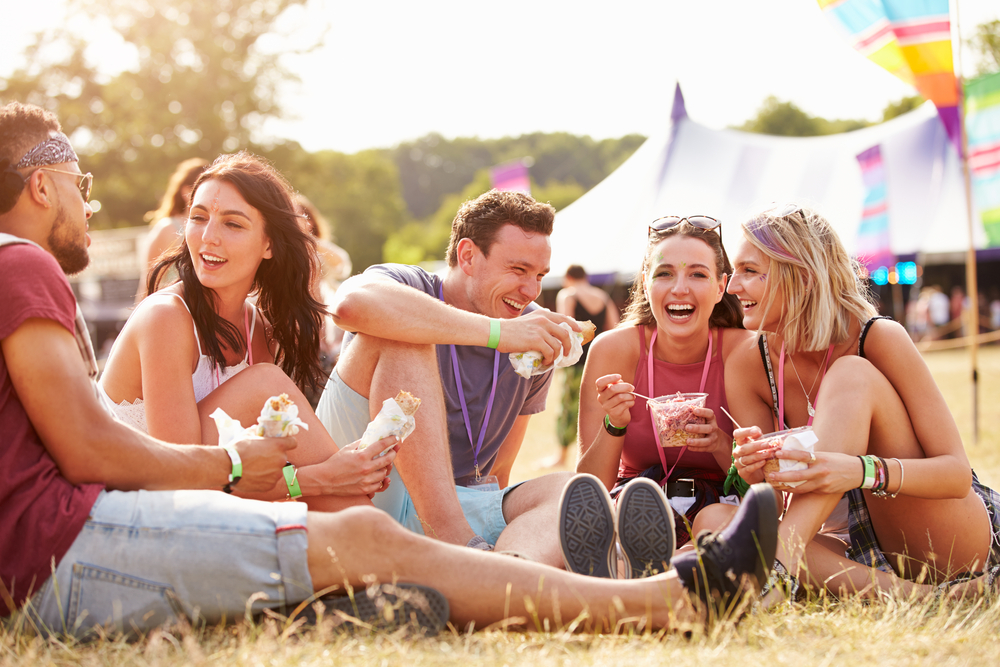 15 Best Events In Michigan You Should Not Miss!
Feel Like You're In Amsterdam At The Holland Tulip Time Festival
One of the most iconic Michigan events is the Holland Tulip Time Festival.
Holland is one of the most unique cities in Michigan. It's home to one of the coolest lighthouses in Michigan, as well as a unique Dutch heritage.
When you step into Holland, MI, you'll feel like you've traveled to Amsterdam.
No time is that more true than during their annual Tulip Time Festival. This event in Michigan takes place every year at the beginning of May and lasts 8 days.
At this unique Michigan festival, you'll get to walk through fields of over 5 million colorful blooming tulips!
Along with the beautiful blooms, this event in Holland Michigan also has a variety of food and art vendors.
So you can easily spend the whole day exploring this truly unique event in Michigan.
Stay Here: Booking.com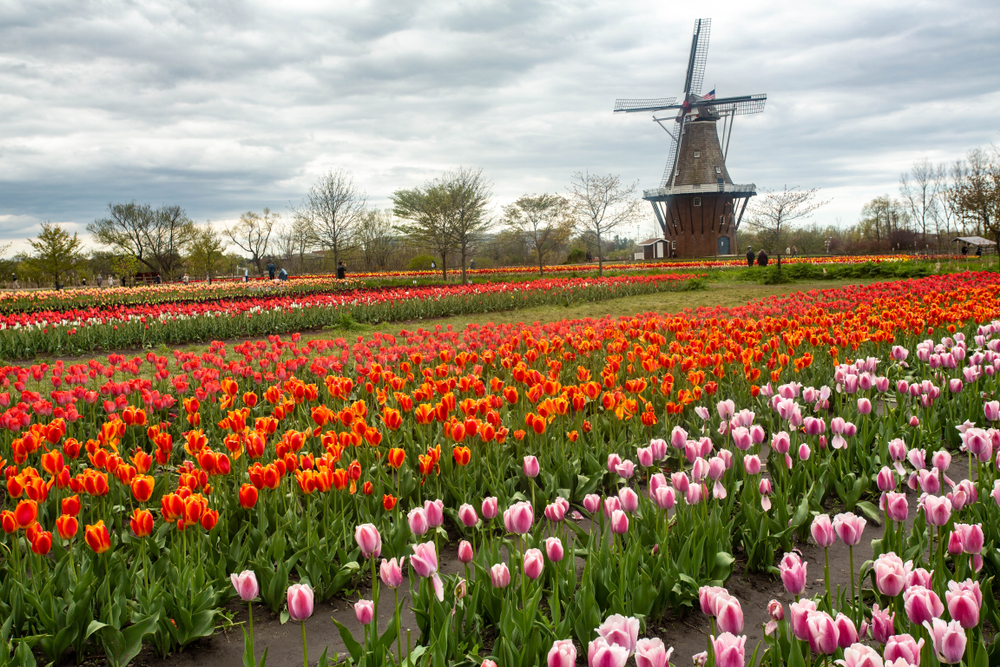 The Traverse City Cherry Festival Is The Perfect Michigan Event For Fruit Lovers
There are so many things to do in Traverse City, MI, and the National Cherry Festival is held there each year.
This event in Traverse City Michigan is one of the most popular festivals in Michigan every summer.
In fact, this event in Michigan has been going on for over 95 years!
The National Cherry Festival typically takes place during the first week of July and is full of fun for the whole family.
You can sample a variety of delicious cherry-themed foods, explore the fresh cherries in their market, and even see live music.
There are always a lot of different unique events happening during the day during this festive week.
So make sure you add the National Cherry Festival to your Michigan calendar of events!
Stay Here: Booking.com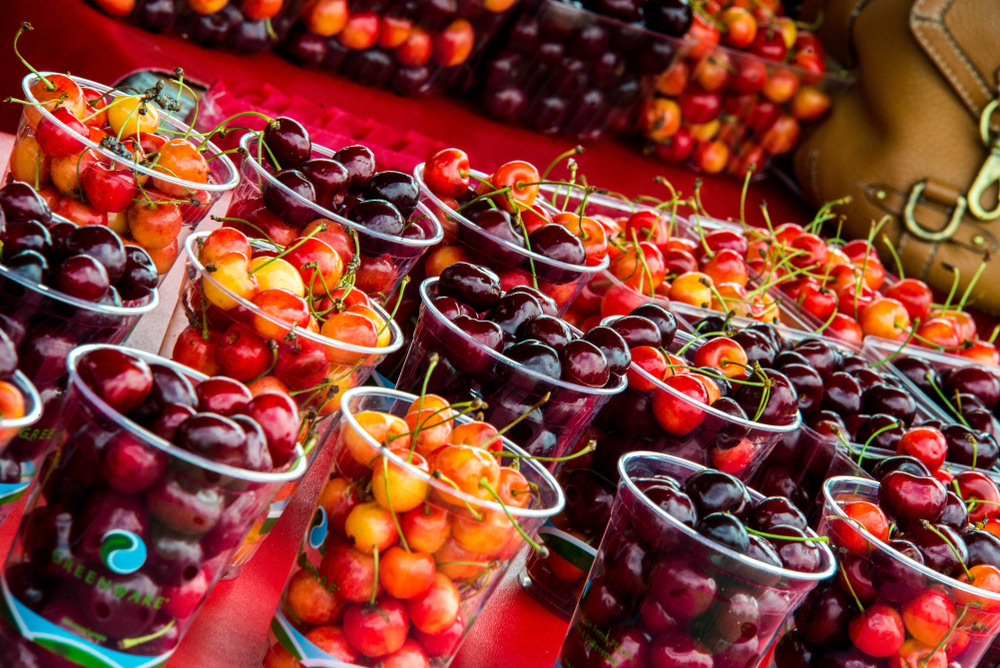 The Detroit Jazz Festival Is One Of The Best Events In Michigan
One of the best things to do in Michigan in early September is the Detroit Jazz Festival.
This event in Detroit Michigan is one of the most popular ways to spend a few days in the city.
It typically spans Labor Day weekend and the performances take place in the Carhart Amphitheater.
The Detroit Jazz Festival often starts the holiday weekend a little early with events Friday afternoon.
All weekend, until Monday night, you'll be able to see and experience some of the best jazz musicians in the country.
It's an entirely free event in Michigan, you'll only have to pay for your meals.
Throughout the day there are a number of food vendors set up around the amphitheater, which means there are plenty of options.
Enjoy a delicious Detroit food-truck meal while you enjoy the smooth sounds of jazz at this cool Michigan event.
There are so many fun things to do in Detroit and this is no exception!
Stay Here: Booking.com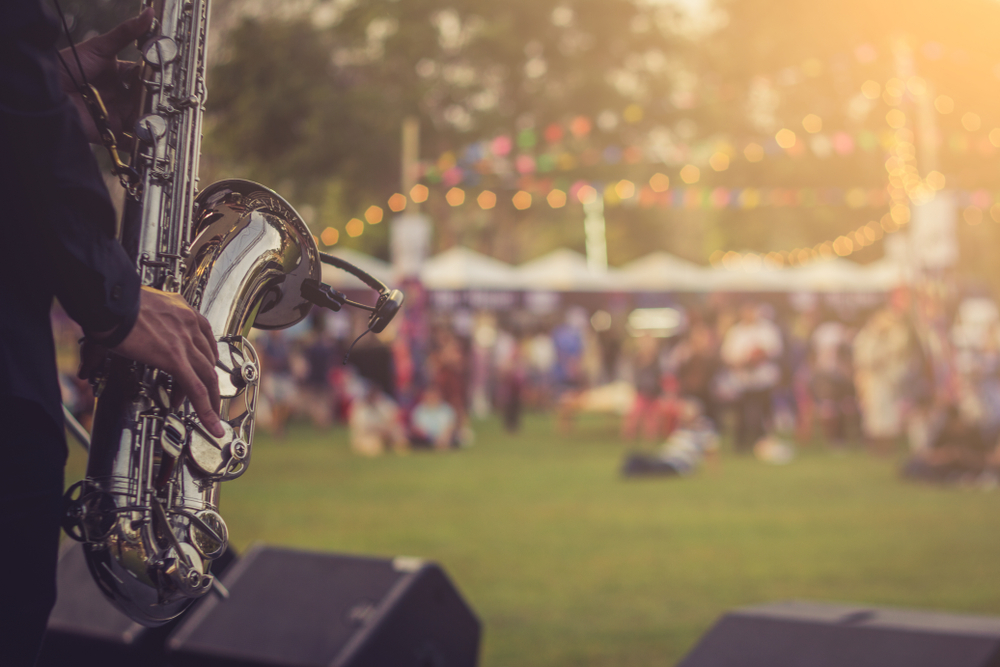 Find Unique Treasures At The Ann Arbor Art Fair
Michigan is a state in the Midwest that is full of great places to visit and really unique festivals and events
.Another popular event in Michigan is the Annual Ann Arbor Art Fair.
Over three days in July, this event in Ann Arbor sees close to half a million people in attendance!
So you could say it's a pretty big fair in MI, and it's easily one of the best things to do in Ann Arbor, Michigan.
At this Michigan fair, you'll find over 1,000 art vendors spanning almost 30 city blocks.
You'll find original paintings, photography, ceramics, jewelry, and everything in between.
Each artist applies to be a vendor and is then handpicked by the fair committee.
So you can be sure to find some beautiful, and quality, artwork along the streets of Ann Arbor.
You definitely don't want to skip putting this gem on your Michigan calendar of events!
Stay Here: Booking.com
The World Of Winter Festival Is A Two Month Long Event In Michigan
The World of Winter Festival is the largest winter festival in the Midwest, and lasts two months!
You'll find this epic Michigan festival in Grand Rapids, from early January until early March.
This event in Grand Rapids Michigan is super popular – especially because you have two whole months to enjoy it.
It features over 100 free events, and dozens of paid events as well.
There are outdoor art installations, live performances, a huge outdoor ice skating rink, silent disco parties, and drag fashion shows.
Every day there is something fun to enjoy for the whole family!
Stay Here: Booking.com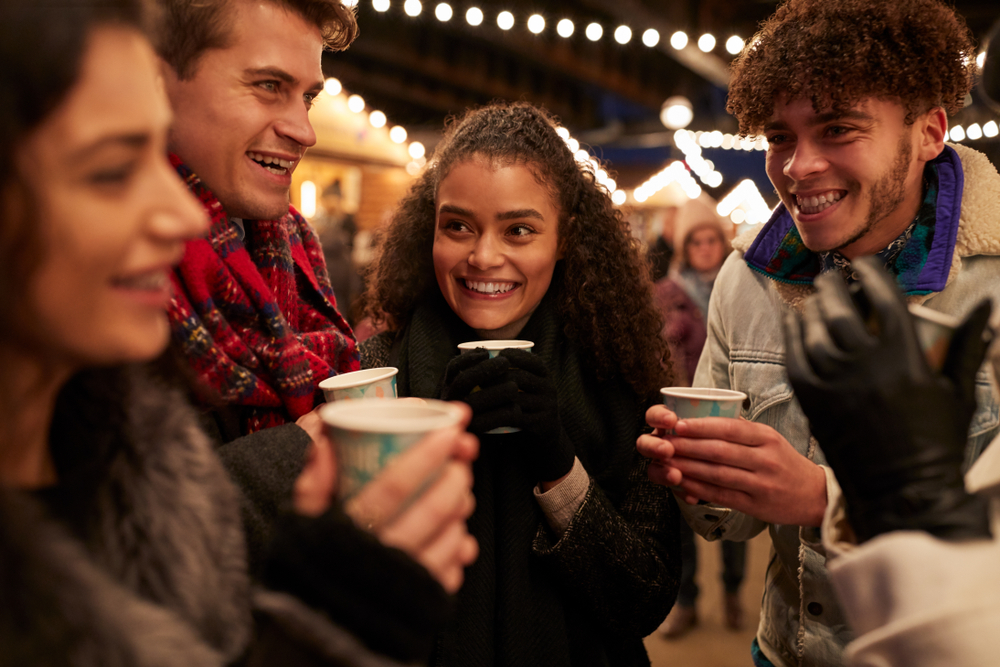 One Of The Best Events In Michigan Is The Mackinac Island Lilac Festival
There are so many things to do in Mackinac Island! And one of them is their annual Lilac Festival.
In fact, this event in Mackinac Island is the island's largest and most historic festival!
The island has been hosting the Lilac Festival for over 75 years.
It typically takes place the second week of June. Throughout the week, there are quite a few of lilac-themed activities.
The island crowns its Lilac Queen, there is a parade full of horse-drawn carriages and floats, and tons of family-friendly events.
They also host workshops on planting and caring for lilacs as well as lilac tours through the island.
If you're looking for one of the best Michigan festivals to start out your summer, head to the Lilac Festival!
Stay Here: Booking.com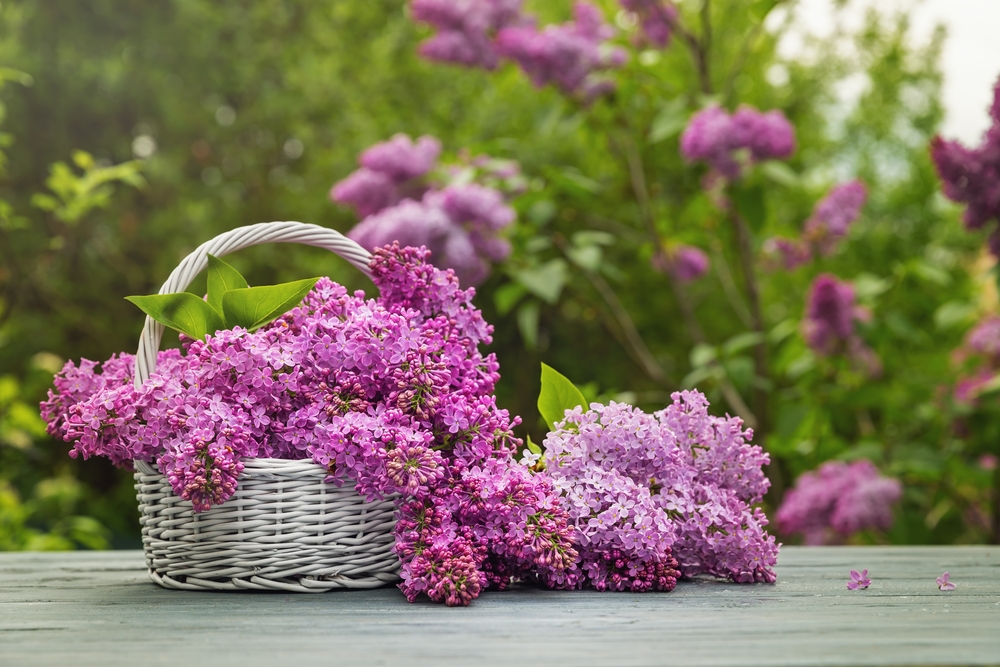 National Morel Mushroom Festival In Boyne City Michigan
For over 60 years, Boyne City Michigan has hosted the National Morel Mushroom Festival.
Most people don't know that morel mushrooms are notoriously difficult to find and famously delicious.
That's what makes this event in Boyne City Michigan so unique!
People from all over the world descend on this small town in Michigan on the weekend after Mother's Day. This is the perfect Michigan road trip!
That's typically when the morels are fully out and easier to find.
You can hunt for your own morels, which is a ton of fun, or sample some that have already been found.
There's also a carnival, live music, and an arts and crafts show. It's fun for the whole family at this unique Michigan festival.
Stay Here: Booking.com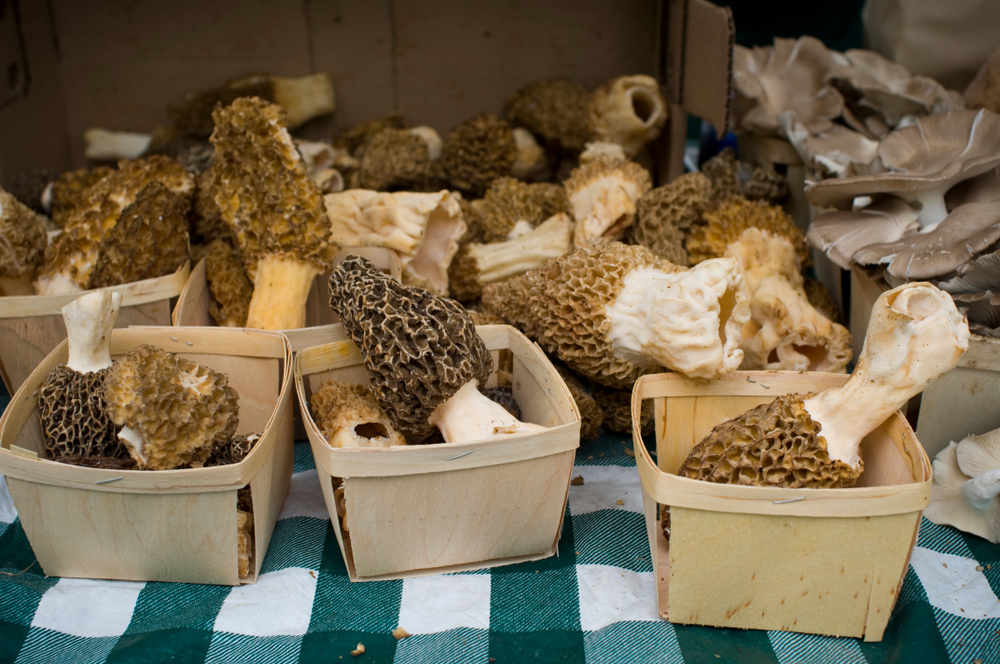 Experience The Lakes Of Fire Festival In Michigan
The Lakes of Fire Festival is actually an official Burning Man regional event in Michigan's Great Lakes region.
The Burning Man Festival is typically held in the desert of the Southwest region of the US every year.
But it's become so popular over the decades, that it started forming regional events throughout the year.
Lakes of Fire typically takes place in Rothbury, at a Michigan campground.
This weekend event held in Michigan in July combines art, community, and fire.
Like Burning Man, Lakes of Fire is probably best enjoyed by adults, but kids are totally welcome!
The weekend is full of tons of unique events, artistic performances, and fun.
Stay Here: Booking.com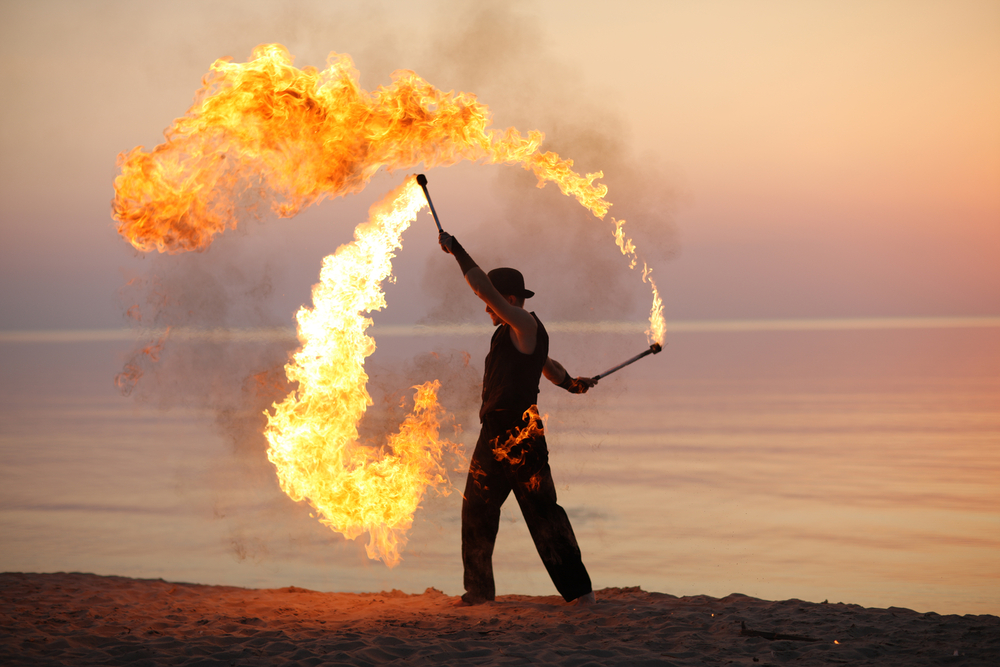 Blissfest Folk And Roots Festival Is An Amazing Michigan Event
Music fans will love Blissfest Folk and Roots Festival, in Petoskey, a small town in Michigan.
For one weekend in July, folk and world-music performers from around the world come to play at Blissfest.
This event in Petoskey is a celebration of the unique cultures, music, and art communities that make up the United States.
Along with live performances, there are tons of art and food vendors for you to check out at this unique Michigan festival.
They also have activities for the kids, open mic opportunities, a silent disco, and even a drum circle that attendees can participate in.
Blissfest is one of the best Michigan events of the summer!
Stay Here: Booking.com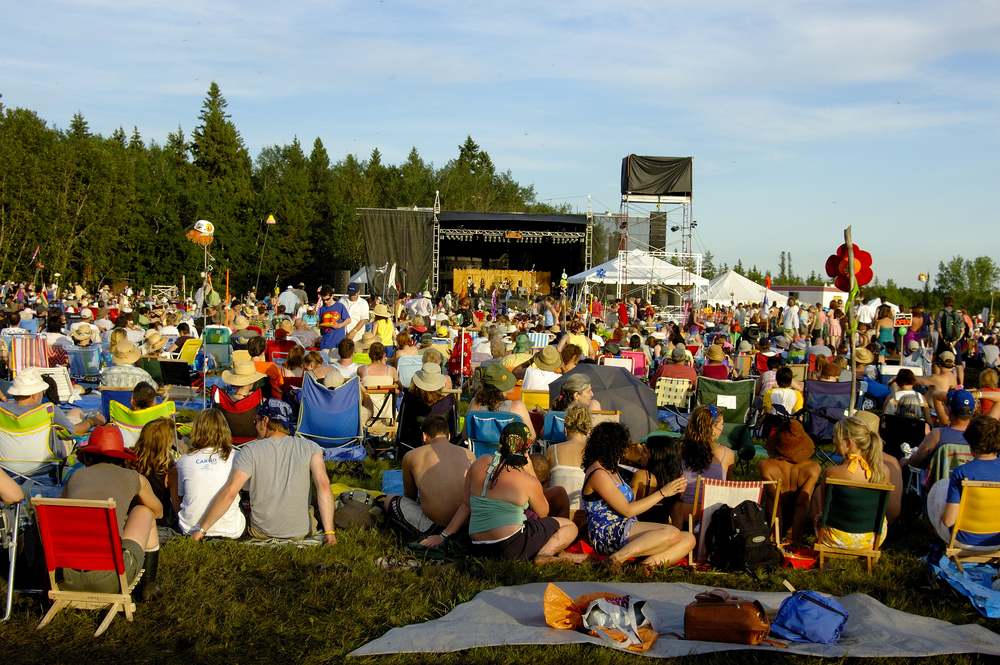 One Of The Best Family-Friendly Events In Michigan Is The Hunter Ice Festival
The Hunter Ice Festival takes place each January in Niles, Michigan.
This unique event in Niles celebrates the history of the Hunter Brothers Ice and Ice Cream Company.
They had some of the best ice cream in the early 20th century and were famous for shipping ice across the country!
At this festival in MI, you'll see impressive ice sculptures, live ice carving competitions, and plenty of ice-themed activities.
Because it is outside in the middle of a Midwestern winter, you'll also find plenty of 'warm-up stations' that serve hot food and beverages.
If you're looking for fun events during the winter in Michigan, then you've got to check out the Hunter Ice Festival.
Stay Here: Booking.com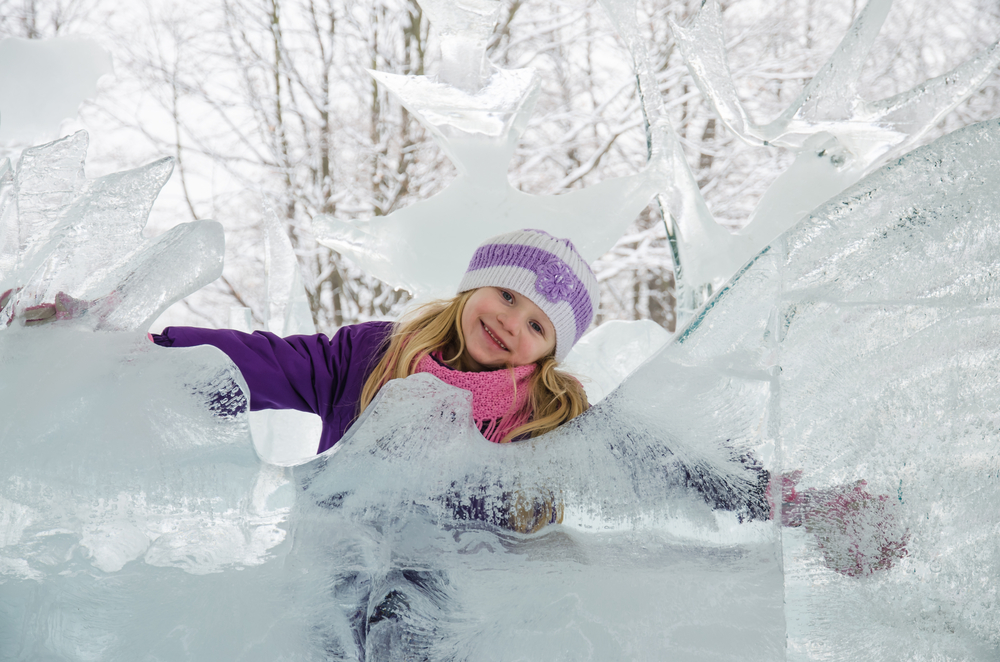 Greenville's Danish Festival Is A Unique Michigan Festival
Located in Greenville Michigan, you'll find the annual Danish Festival.
Michigan is full of different European cultures coming together in unique ways and settling in the state.
Greenville is known for its Danish heritage, so for the last 59 years, they have hosted the Danish Festival.
This event in Greenville Michigan is typically held towards the end of August and each year there is a new theme.
Throughout the week, the festival hosts different activities that you can enjoy.
You can learn about Vikings, stroll through their arts and crafts fair, or sample a wide variety of food vendors.
On the last Saturday of the festival, everyone gathers to watch the traditional Dansk Parade.
Stay Here: Booking.com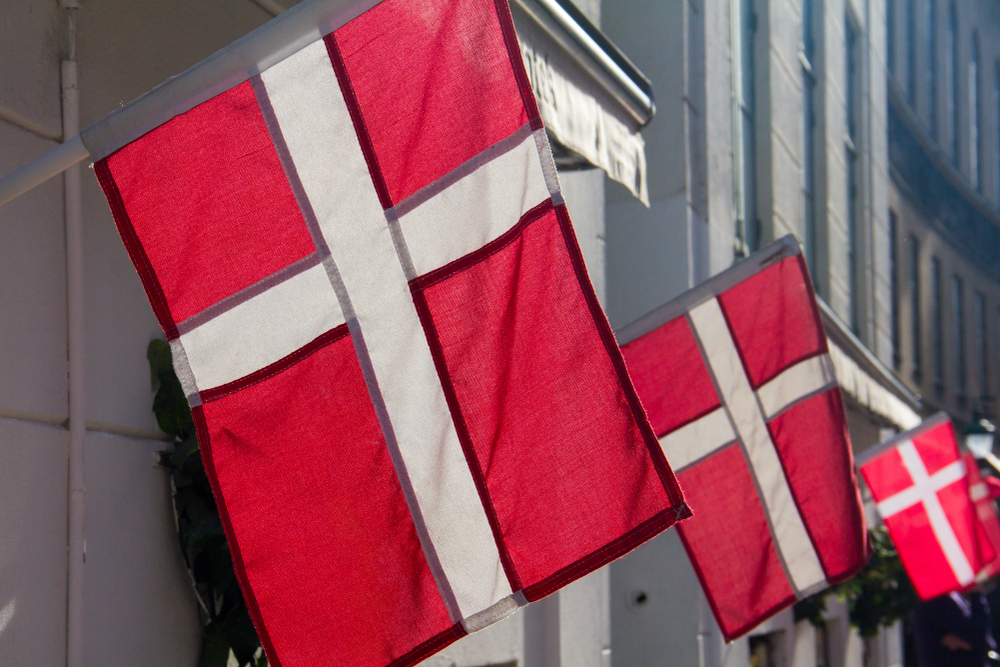 Enjoy The Fall In Michigan At The Charlevoix Apple Festival
Apple picking is a really popular thing to do in Michigan during the fall.
So it's no surprise that there are a ton of different apple festivals in MI during the fall months.
One of the best fall events in Michigan is the Charlevoix Apple Festival.
This event in Charlevoix Michigan has been going on for over 40 years.
Each year, more and more people come to enjoy the beautiful fall weather in this charming town.
It is nearby tons of apple orchards, so you can go apple picking on your own time. But the festival also has a large farmers market featuring fresh apples from all of the local orchards too.
There are also apple-themed foods at the various food vendors, activities for the whole family, and an arts and crafts show.
Stay Here: Booking.com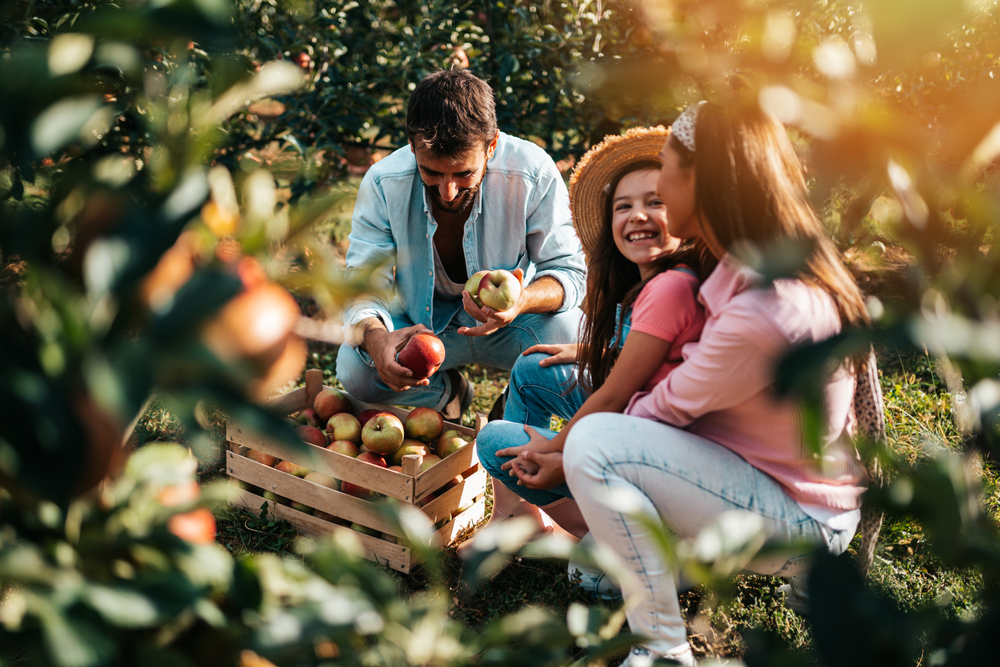 Burger Lovers Will Want To Go To Cheeseburger Fest In Michigan
Cheeseburger Fest is a fun and unique Michigan event that happens every August in Caseville.
This Michigan festival originally started in 1998 as a 3-day festival.
Today, it's a 10-day festival full of delicious cheeseburgers and fun events!
You'll find burger stands on every corner, live tropical music playing throughout the day, and plenty of vendors to explore.
Basically, the town square turns into Margaritaville for 10 days every August.
There are activities for kids and adults, and one of the highlights of the festival is always the Parade of Fools.
Stay Here: Booking.com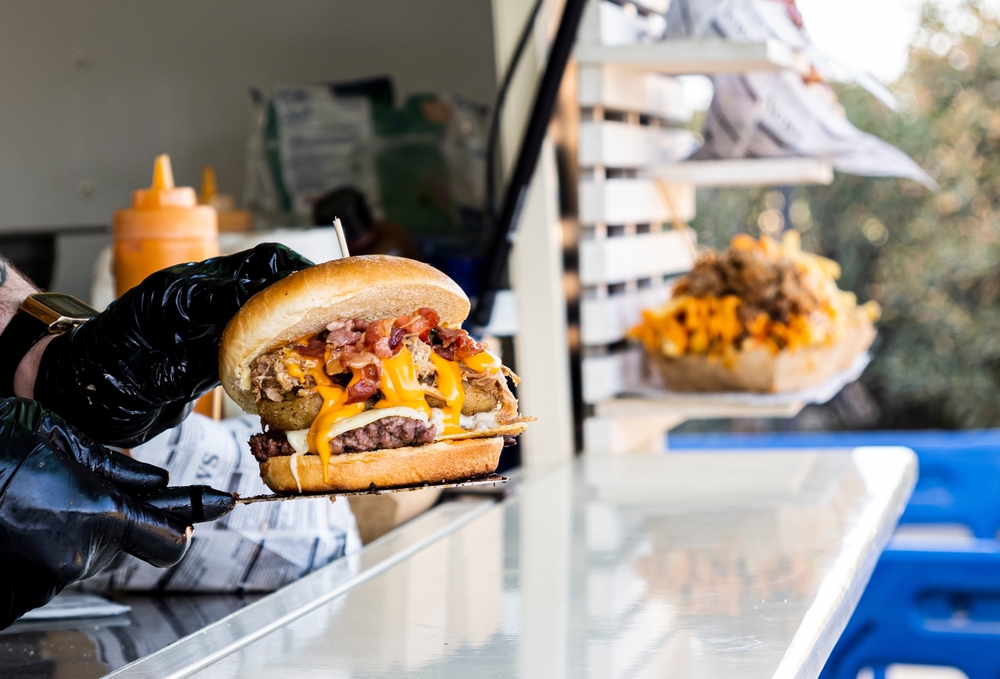 See Hot Air Balloons At The Howell Balloon Fest A Fun Event In Michigan
The Howell Balloon Fest is a fun Michigan event that takes place every August in Howell, MI.
This event in Howell Michigan has been going on for over 38 years and grows each year.
It's a perfect family-friendly Michigan fun weekend to wind down the summer.
There is a carnival, live music, food, art vendors, pop-ups from places like the Ann Arbor Hands-on Museum, and tons more.
Then on Friday and Saturday nights, you can watch the hot air balloons launch and float for a few miles before they all land.
If you're looking for a fun family-friendly Michigan event, make sure you check out the Howell Balloon Fest!
Stay Here: Booking.com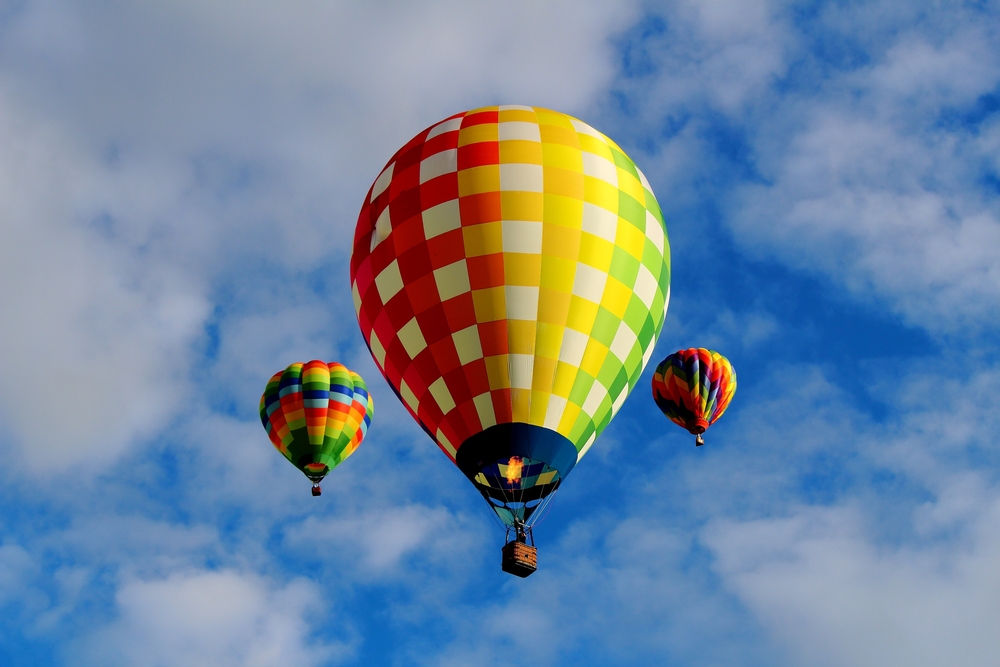 One Of The Best Events In Michigan For The Holidays Is The Holly Dickens Festival
The Holly Dickens Festival is a popular Michigan festival and fair in Holly. It's one of the best ways to celebrate Christmas in Michigan.
This event in Holly Michigan celebrates the author Charles Dickens, and his famous Christmas tale, "The Christmas Carol".
For three weekends in late November and early December, downtown Holly turns into a Victorian Christmas village.
The Holly Dickens Festival has been going on for over 50 years and is a family classic.
Each weekend there is a lighted holiday parade, opportunities for the little ones to meet Santa, live performances, and a Christmas village full of local vendors.
This Michigan fun weekend event is the perfect Midwest weekend getaway to get in the festive mood.
Stay Here: Booking.com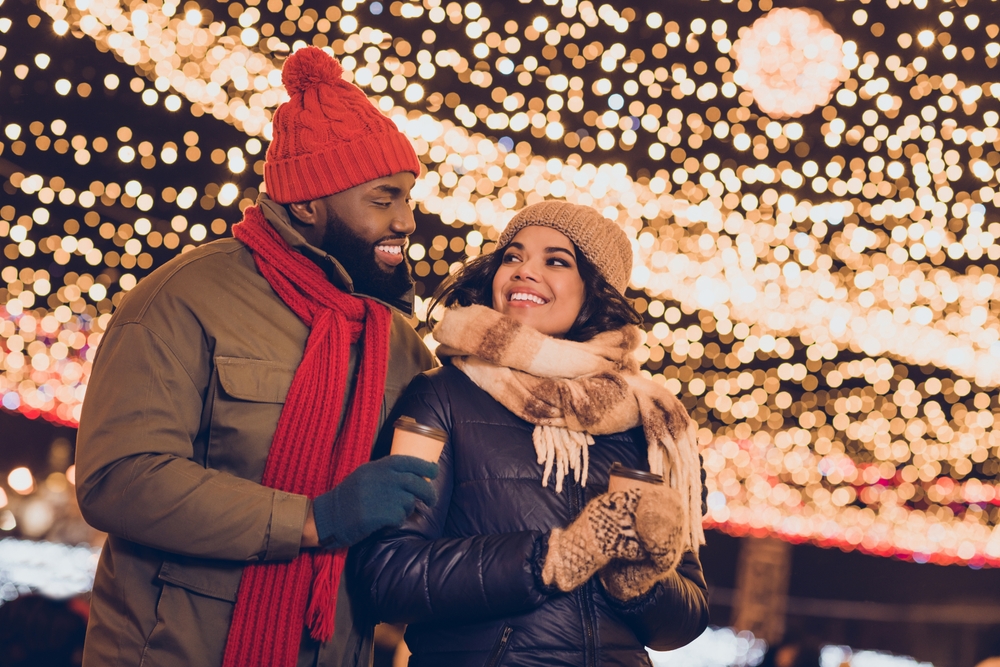 Packing List When Attending Events In Michigan
If you will be traveling, either by plane or by car to Michigan, here are some tips on how to pack lightly.
A concealed travel pouch may be one of the most important items you bring along when attending any Michigan events!
It is always important to protect your personal information. Identity thieves are everywhere.
This unisex RFID-blocking concealed travel pouch is lightweight and comes in several colors. It has lots of organization to give you peace of mind.
You can place it under your clothes next to your body to carry your ID safely.
If you have a pouch already that does not come with RFID protection, as I do, these RFID sleeves are the perfect solution.
This configuration comes with enough credit card sleeves that the entire family would be protected. They are slim too, so they will easily fit into your pouch or wallet.
If you are planning on taking a lot of pictures with your phone you will definitely want to consider an external charging battery.
This Anker high-speed phone charging battery is the exact one I carry with me on all of my trips.
It can be used on a variety of phones, not just an iPhone as I have. And wow is it fast!
My daughter gifted me with this FugeTek selfie stick and tripod setup for my birthday. I absolutely love it! It is made of lightweight aluminum and so easy to use.
It has Bluetooth connectivity and is a breeze to use for taking photos.
You will want to bring your own refillable water bottle with you.
I never leave home on a trip without my Bobble filtration bottle. The 18.5-ounce size is perfect for hiking and it fits nicely in the pocket of a backpack.
And here are the carbon filter replacements.
Perhaps you are traveling a long distance and packing space is a premium in your suitcase, or in your car.
Then this collapsible silicone foldable water bottle would work well for you. Would not take up much space at all.
—
There are so many unique events in Michigan, no matter when you plan to visit!
It's a beautiful state in the Midwest that everyone should explore, especially if you love fun fairs and festivals.
Have you been to any of these Michigan festivals and fairs?
I'd love to hear about your favorites in the comments!