Looking for fun things to do for Christmas in Michigan? Then you are in for a treat.
There are so many fun things to do in Michigan, especially at Christmas!
There are so many awesome events, festivals, and markets throughout this Midwest state to enjoy during the month of December.
If you want to make some amazing family memories this holiday season, then these Michigan Christmas events are where you need to be. They all guarantee a fun time for visitors of all ages. Your kids will not be complaining that they are bored!
Whether you are looking for an interesting way to get your kids out of the house, want to spend quality time with visiting family, or need romantic winter date ideas, we have you covered!
One of the best ways to get in the Christmas spirit is to attend events where you are surrounded by merry people, dazzling lights, and tasty food. The events we have listed have all this and more!
Without further ado, here are some of the best ways to celebrate Christmas in Michigan!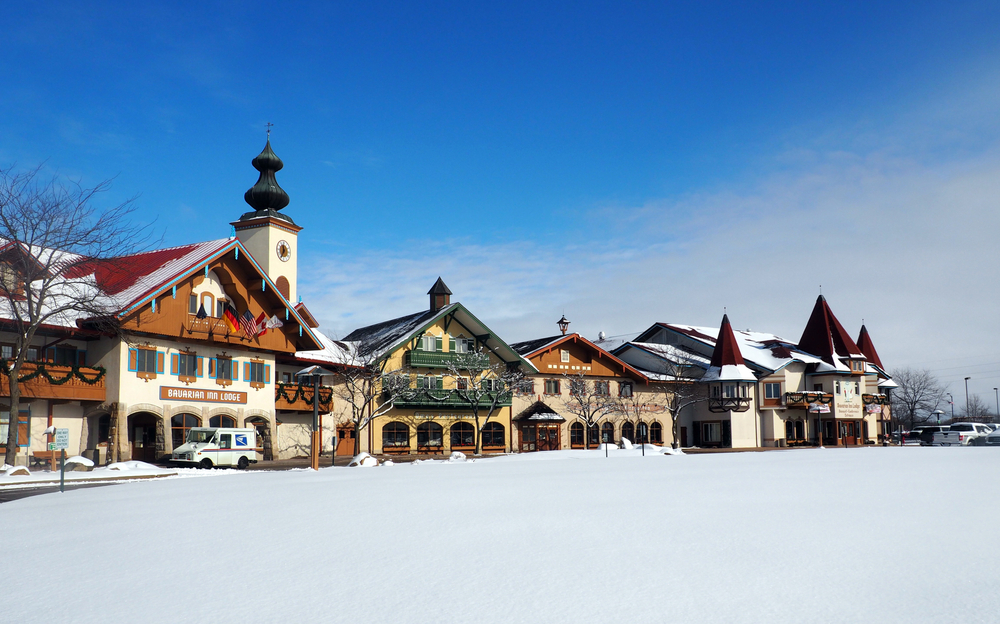 15 Festive Ways to Celebrate Christmas in Michigan
Canterbury Village, Lake Orion
The Olde World Canterbury Village is a historic landmark found in Lake Orion. This aesthetic shopping center becomes decked out in lights and wreaths in December to resemble a European Christmas market.
This is one of the best places to celebrate Christmas in Michigan because it really feels as if you have stepped into a fairytale. Walk around and admire the festive displays. Get some of your shopping done at the many cute, local shops and boutiques.
Come at night to enjoy a holiday walk surrounded by beautiful lights. Make sure to stop by Yates Cider Mill Store to pick up some delicious cider and donuts.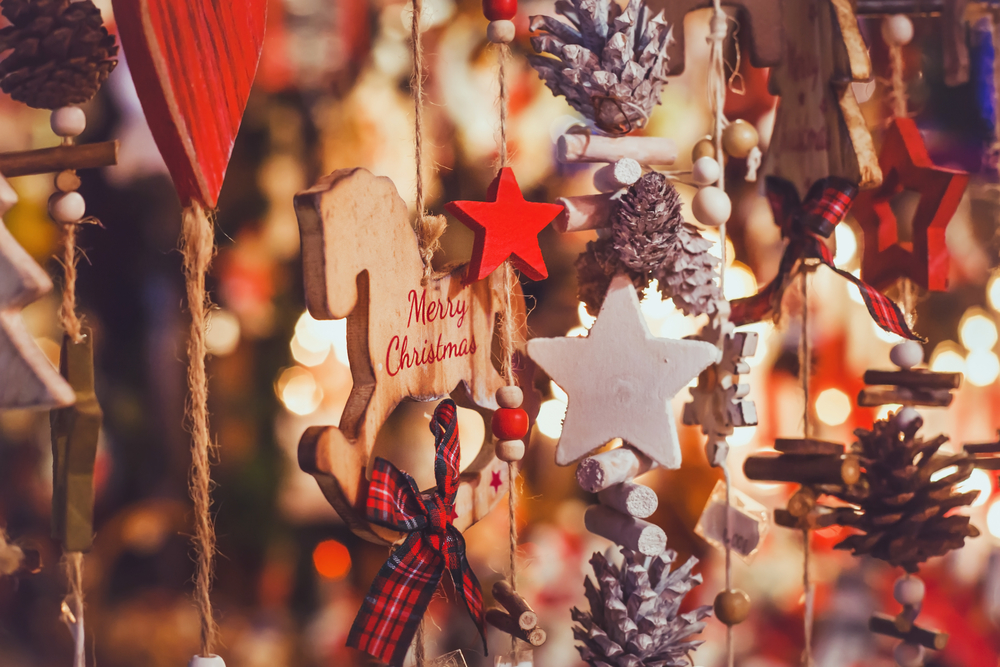 Holiday Nights at Greenfield Village, Dearborn
Head to Dearborn for another amazing Christmas experience in Michigan. Holiday Nights at Greenfield Village is one of the best things to do in the state during Christmastime. There are over eighty acres to explore!
All of your senses will be swept into the holiday spirit. You will be able to smell roasted chestnuts and warm yourself by the bonfires. The treats and warm drinks will keep your taste buds happy. The carolers will add to the atmosphere.
Families will have fun walking the lit-up streets, taking tours of historic homes, and watching cooking and art demonstrations. Kids will love the chance to meet Santa and his reindeer.
You can ride the carousel, go ice skating, or see everything go by from a horse-drawn carriage. The night ends with an exciting fireworks display.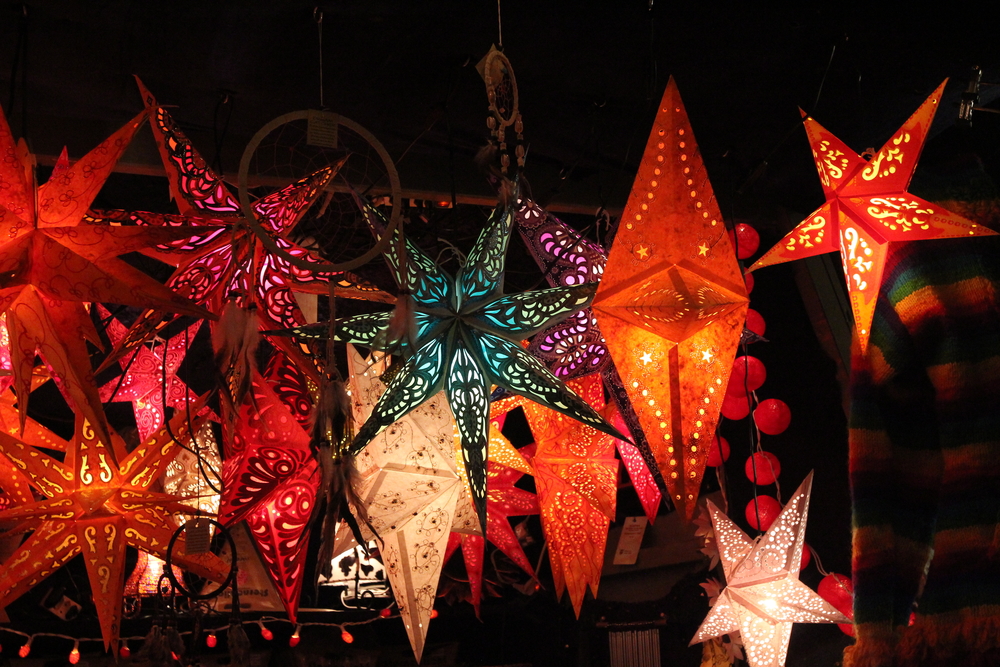 Rosa Parks Circle, Grand Rapids
Rosa Parks Circle in downtown Grand Rapids becomes a winter wonderland during December. Come watch the annual Christmas tree lighting and become amazing by all the pretty lights.
A cool thing about this Michigan Christmas tradition is all the cultural booths that demonstrate how the holiday is celebrated around the world. This will give you the opportunity to learn about Africa, Asia, and Europe while trying yummy treats.
There are also booths where you can make holiday crafts. Make sure to check out the ice skating performances and the hockey exhibition. And of course, you have to meet Santa and Mrs. Claus.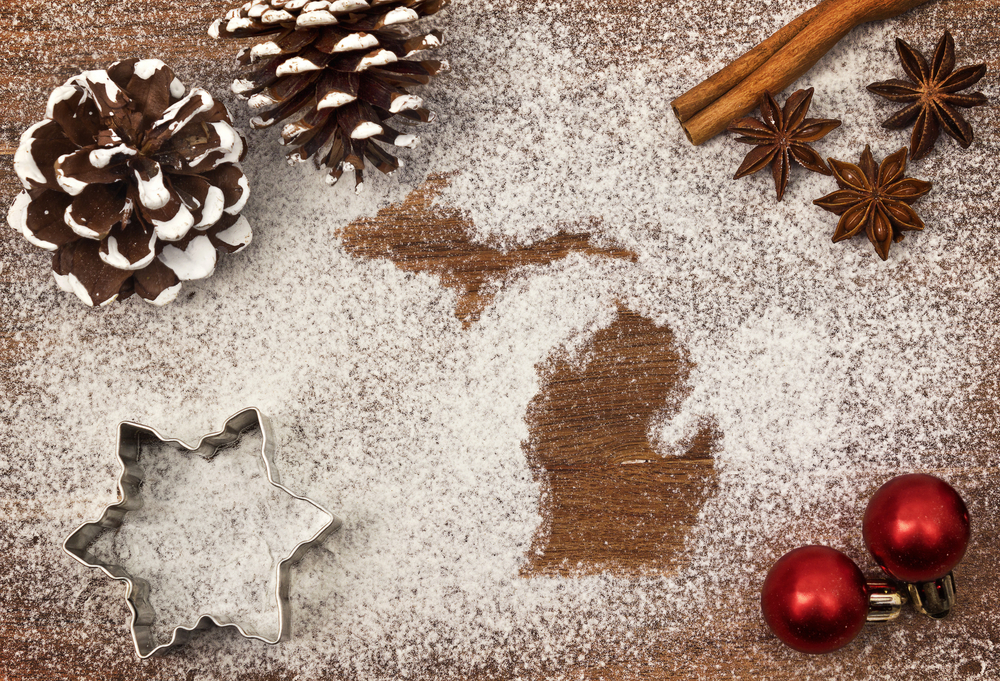 Crossroads Village, Flint
The Crossroads Village in Flint has been celebrating Christmas in Michigan for over thirty years. This is a great place to make family memories!
You can get some Christmas shopping done here and support local artisans at the same time. And you can walk through the thousands of lights and say hi to Santa.
Ride the Huckleberry Railroad, which dates back to 1857. Sit back and relax on the 90-minute train ride as you watch the light displays go by. This is a great activity for young kids who get tired of walking.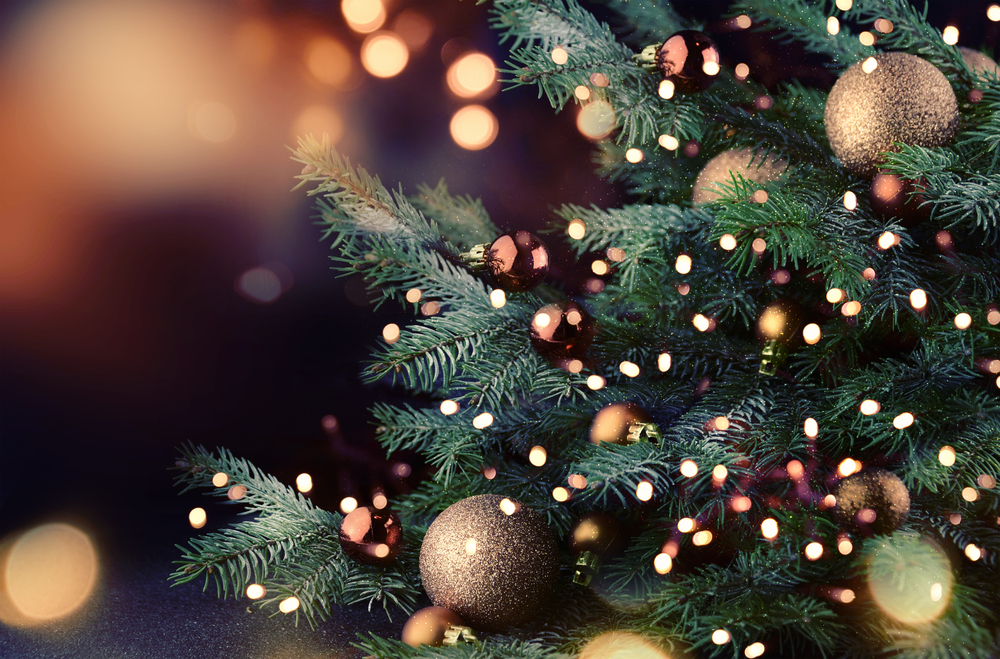 Bronner's Christmas Wonderland, Frankenmuth
Bronner's Christmas Wonderland in Frankenmuth claims to be the largest Christmas store in the world and is open all year. The store opened in 1945 and has taken Christmas to a whole new level of awesomeness.
There are thousands of ornaments, trees, lights, and decorations to admire or add to your collection. You can even pick up some personalized and hand-painted ornaments to decorate your tree.
You will feel like a kid again as you walk aisle after aisle of fully decorated trees and giant ornament displays. Even if you don't buy anything, you will have fun just exploring. You can eat a snack from Season's Eatings and soak in the holiday cheer.
Along with the famous Christmas store in Frankenmuth, you can also take a horse-drawn carriage ride downtown or check out the light displays in Zehnder Park. Find all the cute, Bavarian-style shops, too.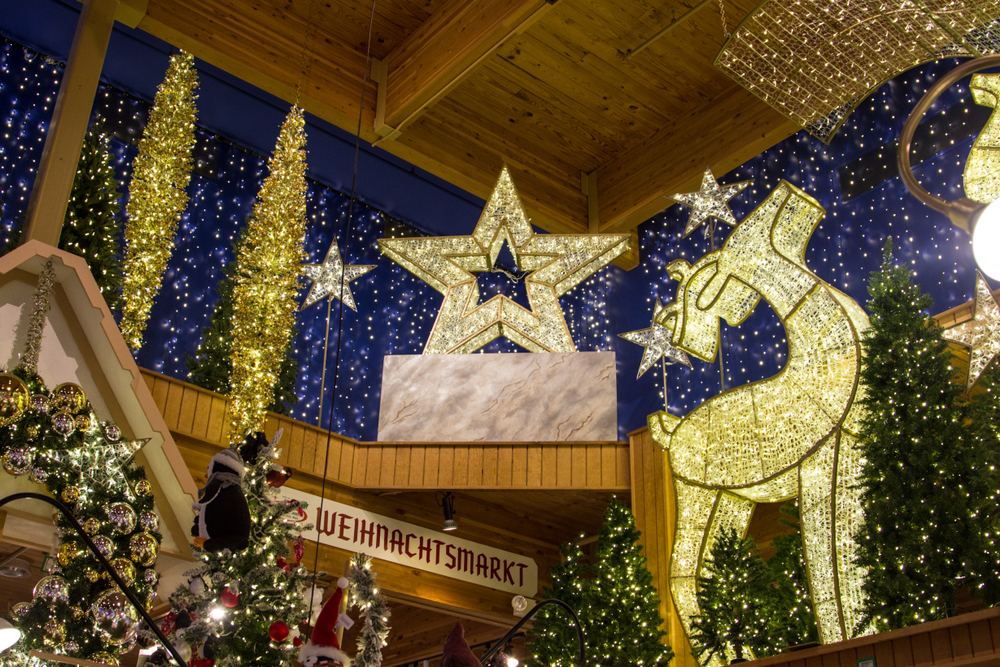 The Big, Bright Light Show, Rochester
Come to Rochester to walk downtown among over a million individual lights. The buildings are completely covered in strands of lights so that they seem to be entirely made of colorful lights.
This is a beautiful place to walk around, take pictures, and shop. If it is too cold to walk around, simply drive down Main Street while listening to Christmas music on the radio.
You don't want to miss out on one of the best free Michigan Christmas events! It starts at the end of November and goes until the beginning of January, so you have plenty of time to stop by and marvel at the lights.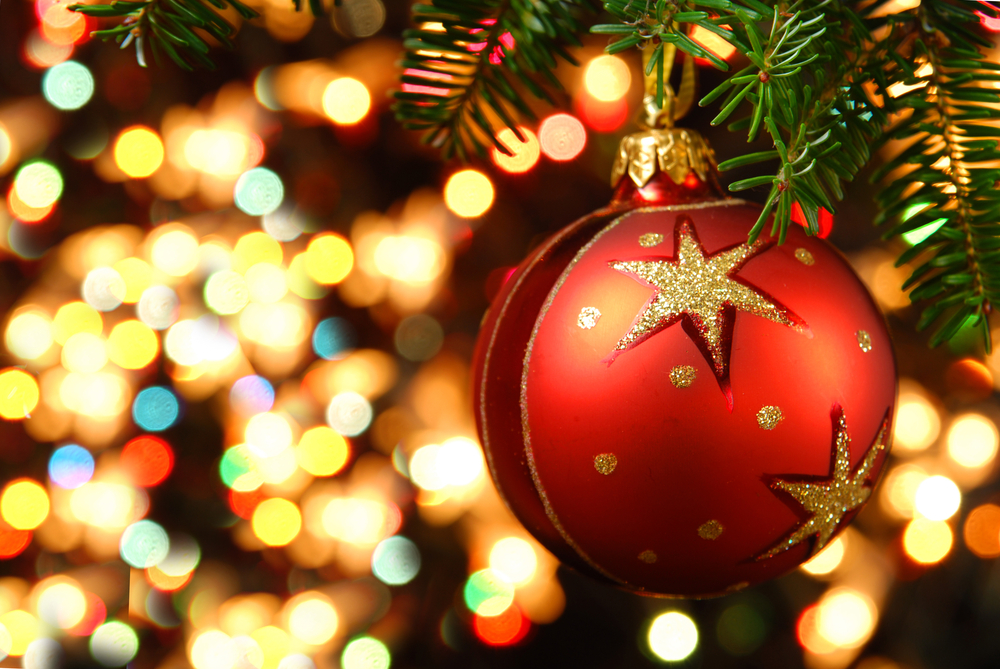 Meadow Brook Hall's Holiday Walk, Rochester
Another awesome Christmas event in Rochester is the Holiday Walk at Meadow Brook Hall. This Tudor-revival mansion was built in the late 1920s, and it still stands regally today.
During December, the home becomes completed decorated for Christmas. There are over fifty Christmas trees, a ten-foot tree made of 150 live poinsettias, and a ton of lights.
Come tour the beautiful building, sip hot cocoa, and relax in front of a roaring fire. On certain nights, Santa and his reindeer visit for a cool photo op.
This is really one of the best ways to celebrate Christmas in Michigan since it is like stepping back in time. Meadow Brook Hall is a gorgeous place to spend a snowy evening.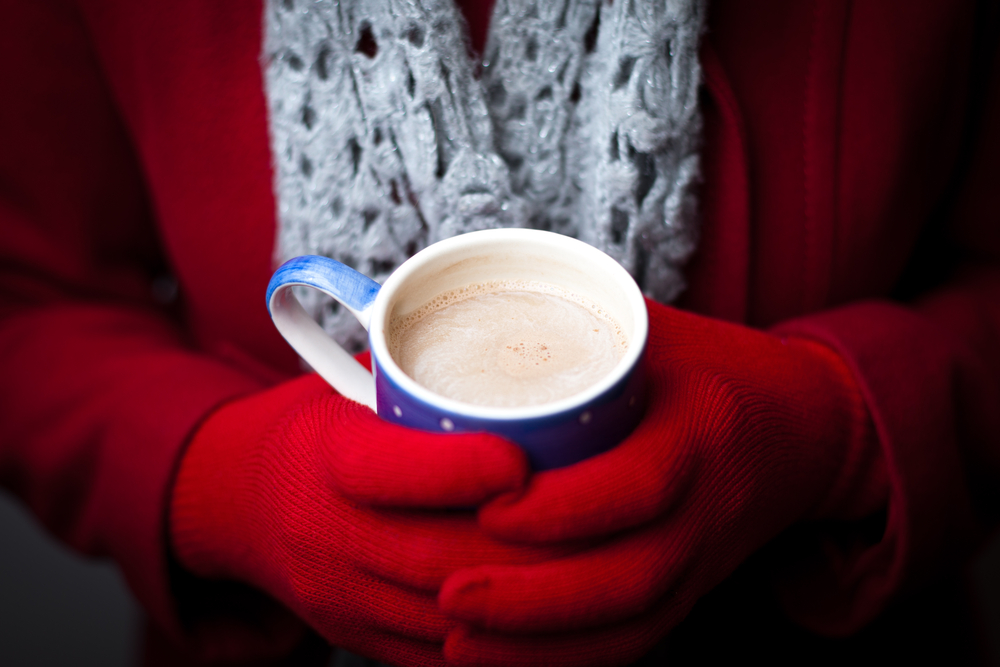 Lightfest at Hines Park, Westland
The Lightfest at Hines Park in Westland is a drive-through light display perfect for family fun this Christmas in Michigan. Stay cozy in your car as you journey through two miles of animated and twinkling lights.
There is a small fee for this entertainment, but it is worth it for easy, stress-free fun. Your kids will have so much fun staring out the window as all the cool lights go by. This is also a romantic thing to do for couples.
There are different events you can take part in as well, including an 8k fun run and a 16k lit-up bike ride. Make sure to visit Santa's Workshop, too, so kids can tell him what they want for Christmas.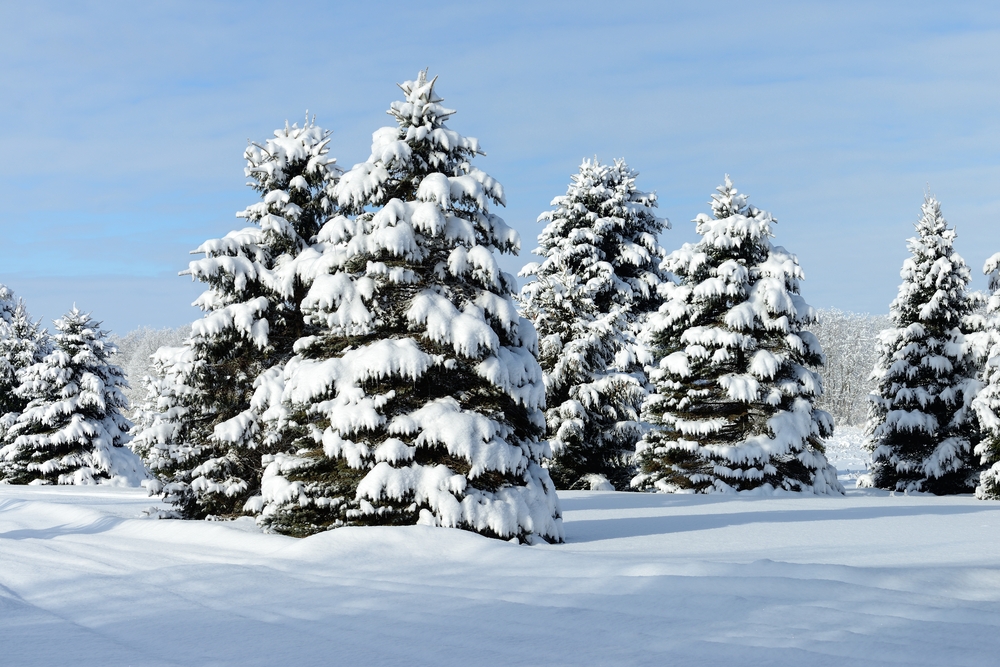 Peacock Road Family Farm, Laingsburg
Christmas at the Peacock Road Family Farm in Laingsburg is a family tradition waiting to happen. Bundle up and hop on board the Peacock Express to ride peacefully through the woods.
The train will bring you to Santa's cabin where you can meet Mr. and Mrs. Claus. You'll get hot cocoa and a chance to talk with Old St. Nick. The cabin is decorated so you can take the best Christmas photos ever.
After meeting Santa, check out the Christmas Shoppe to find a custom-made wreath or kissing ball. You can also pick up a fresh Christmas tree. Cut one down yourself or get a pre-cut tree. Picking out the perfect tree is a great way to get into the holiday spirit!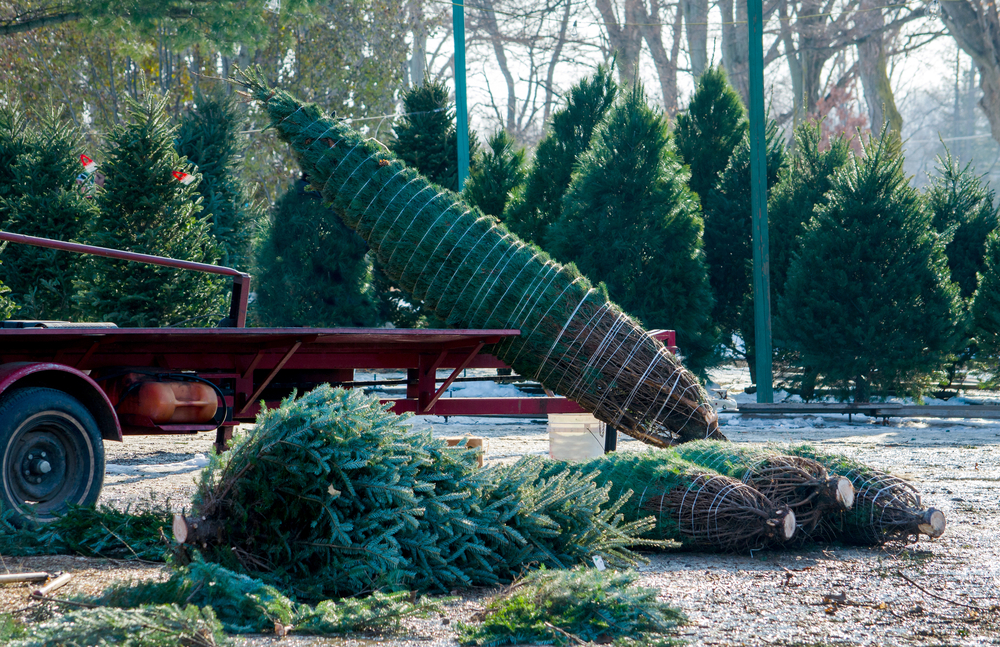 The Singing Christmas Tree, Muskegon
Muskegon, Michigan, is home to America's tallest singing Christmas tree. This 67-foot tree has platforms that hold 240 singers. High school choir members sing acapella Christmas songs to get the holiday season started in a festive manner.
While the tree holds 240 singers, even more stand on the floor for a total of 275 people bringing classic Christmas songs to life. Candles and over 25,000 lights add to the festive atmosphere.
This concert has been happening for over thirty-five years and locals and visitors look forward to it every year. It takes place in the historic Frauenthal Center, which can hold an audience of five thousand.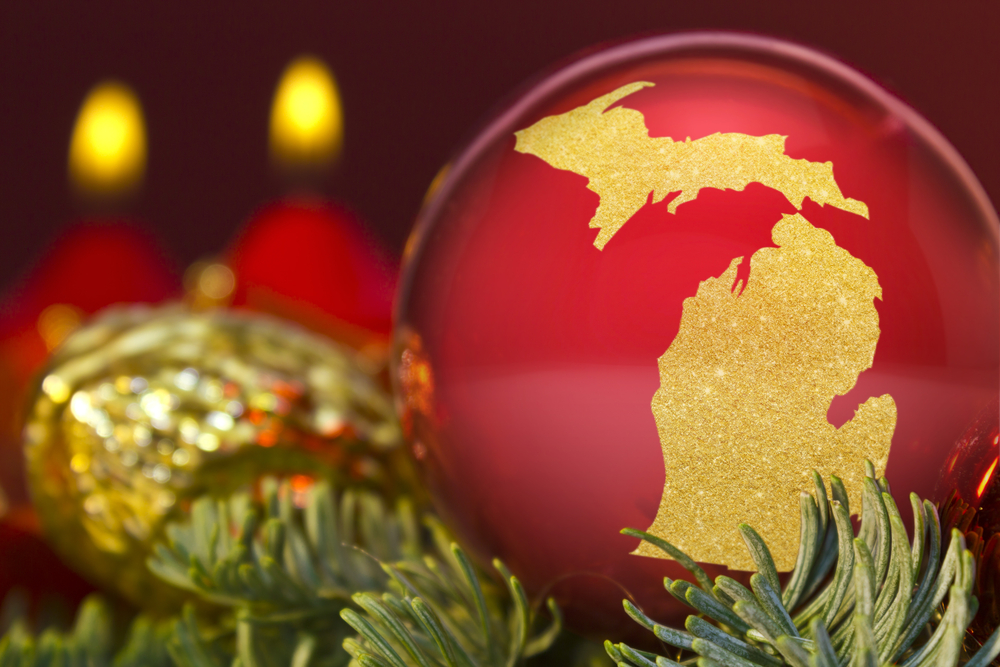 Kerstmarkt, Holland
Holland, Michigan, is a town that is proud of its Dutch heritage. From late November to mid-December, you can come to the Kerstmarkt. This Dutch Christmas market will make you feel as if you have been transported to the Netherlands.
The Kerstmarkt has been happening for over twenty years and is a great place to shop for handmade and artisan gifts. Enjoy a hot drink, cookies, and other treats as you peruse the booths.
There is also a farmers' market where you can get homegrown goods including honey, maple syrup, and more. Holland is a cute town, and you will have fun exploring all the charming, Dutch features.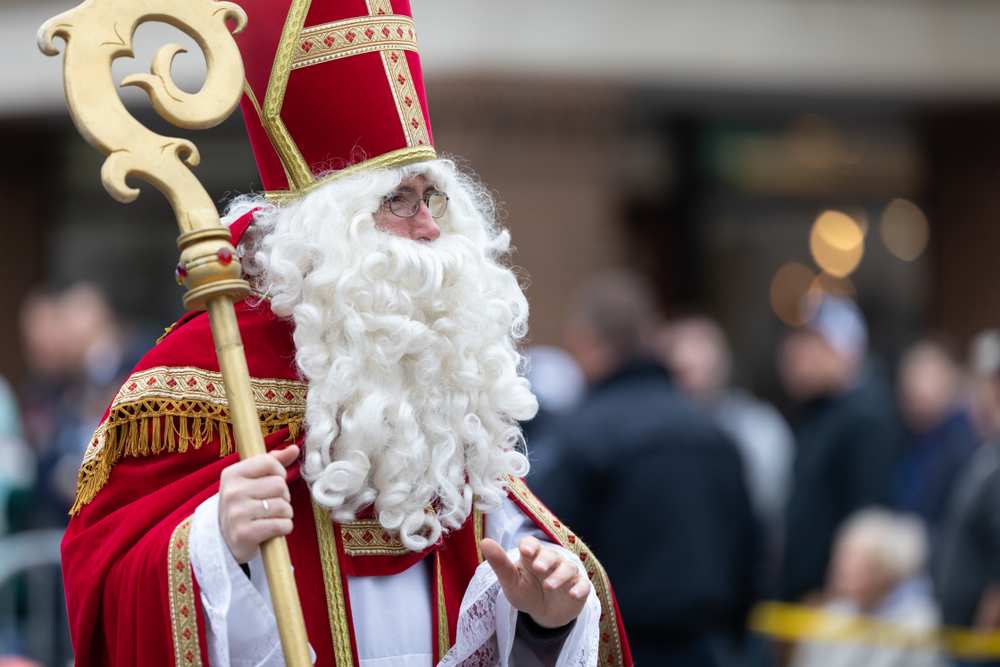 Winter Markt, Birmingham
The Winter Markt in Birmingham is another European-inspired Christmas market, this time based on Bavarian markets. You can easily imagine you are walking in Germany with all of the traditional food, decorations, and art.
Kids will have fun taking a horse-drawn carriage, playing at the Kinderhaus, and visiting Santa and his reindeer. Listen to the live choir and watch the Christmas tree lighting.
There are also ice carving demonstrations. How cool is that? Shop at the market to find a one-of-a-kind, handmade gift for someone you love or pick up some new holiday decor for yourself.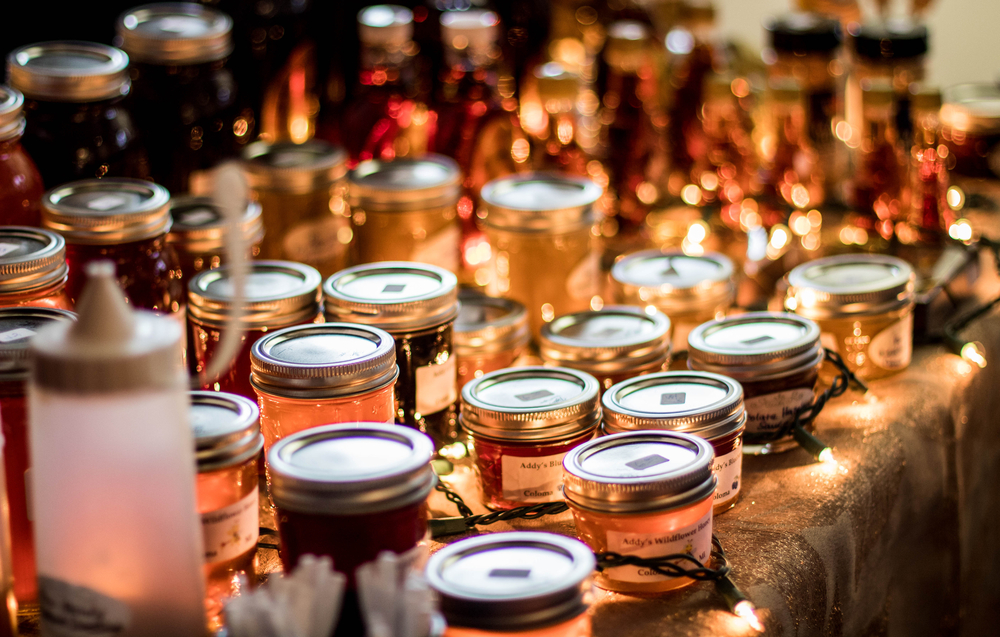 KindleFest, Ann Arbor
Yet another holiday market in Michigan is the Kindlefest in Ann Arbor. This stunning market is the place to be for Christmas cheer. There are so many artists and local shops to support.
Families will have a ton of fun here. Kids will be giddy over the chance to see Santa while adults won't be able to wait to get their hands around a warm glass of mulled wine.
The Lantern Parade and S'more Roasting are two other features to keep you entertained. Live music and the smell of cooking food help boost the happy atmosphere. You are sure to be wrapped up in holiday cheer!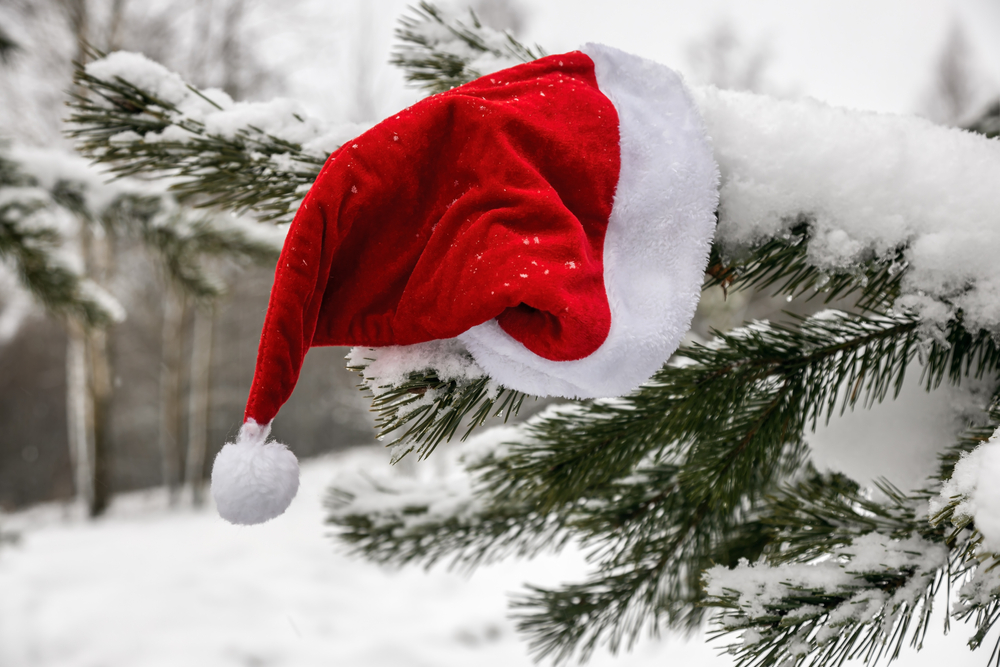 Historical Society Heritage Village, Mackinaw
The Historical Society Heritage Village in Mackinaw is another of the best things to do during Christmas in Michigan. This village will take you back to the late 1800s and early 1900s when Christmas was a simpler time.
Events start with tree lighting and a fun parade full of carolers and merrymakers. Enjoy a sleigh ride if there is snow or a hayride if there isn't. Either way, you are in for a good time!
Meet Santa at the McGulpin Point Lighthouse which dates back to 1869. From the lighthouse, you will be able to see a snowy and scenic view of Lake Michigan and the Upper Penisula across the water.
Merry Marketplace, Traverse City
Come to Traverse City to explore the Merry Marketplace. This holiday art fair gives you the chance to shop small this year. From pottery to jewelry to teas, you can find all sorts of unique gifts here. Or maybe even a little something for yourself!
The event takes place for a week at the Crooked Tree Arts Center. Even when the market ends, there is fun to be had since the Center has events all month long. There are craft workshops, a Santa Claus meet-and-greet, and a farmers' market.
You can also watch the classic Christmas ballet "The Nutcracker" performed by the Crooked Tree Arts Center's School of Ballet. This is a great activity for a romantic night out.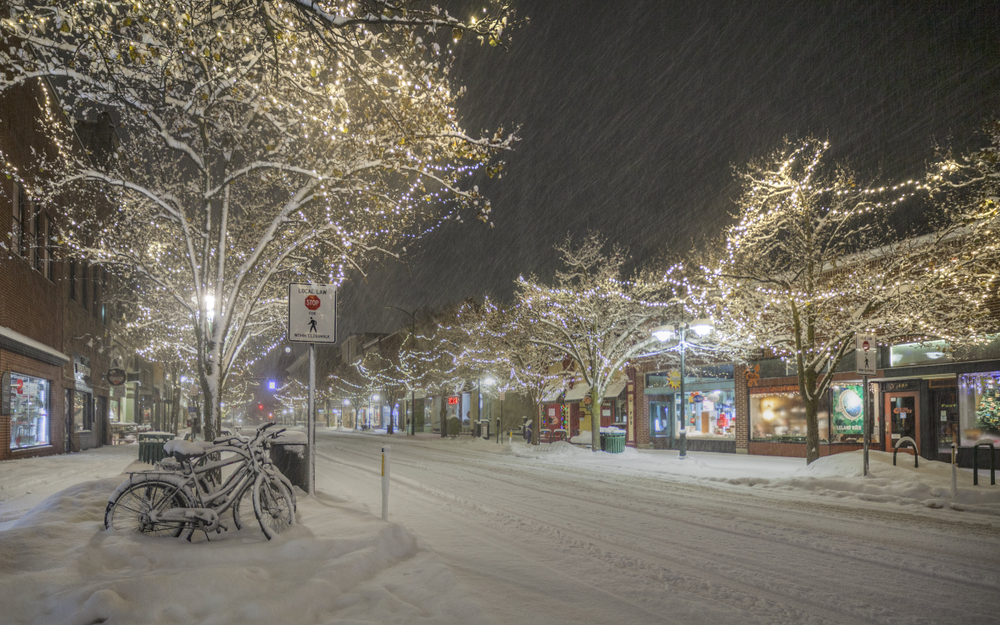 However you spend Christmas in Michigan, you are sure to have a fun time and create lasting family memories. From European-styled markets to train rides to amazing light displays, there is something to keep everyone entertained.
Bundle up and get ready for a peaceful time walking through villages covered in Christmas lights. Michigan Christmas is truly magical. With blankets of snow and serene, small towns, what could be more idyllic?