Are you thinking of visiting some wineries in Wisconsin but are not sure where to start? Let me help you.
In this article, I will walk you through Wisconsin wineries, and Door County wineries, and show you all you need to know about Wisconsin wine.
When you think of beautiful vineyards and wineries, Wisconsin is probably one of the last places that come to mind.
However, as one of the country's largest agricultural states, we shouldn't be surprised that it also has many vineyards.
Yes, Wisconsin is more than waterfalls, epic scenery, state parks, and outside adventures. It's also about great wine, and the wineries here are beautiful often surrounded by some of the most incredible Wisconsin landscapes.
So if your ideal Wisconsin getaway consists of drinking wine, admiring the views, and exploring on a wine tour, Wisconsin is probably the place for you.
So are you ready to see which Wisconsin vineyards I have selected for you? Grab a glass of your favorite red and let me walk you through all you need to know about wine in Wisconsin.
15 Beautiful Vineyards And Wineries In Wisconsin
Wollersheim Winery & Distillery
When it comes to picturesque wineries in Wisconsin Wollersheim Winery & Distillery wins hands down. This place is absolutely stunning and just oozes romantic vibes.
It is a National Historic Site and owned and operated by the same family that runs Cedar Creek Winery.
It was a vineyard in the 1840s then a farm and then back to a vineyard in the 1970s. This property has a story to tell.
They grow four varieties of grapes here which are used for both wine and spirits. It has developed into a leader in the Midwestern wine industry winning many awards.
Located on a scenic hillside across the Wisconsin River from Prairie du Sac, Wisconsin, the area, as well as the vineyard, is well worth a visit.
Wine tasting and tours are available and this is one you will definitely need the camera for.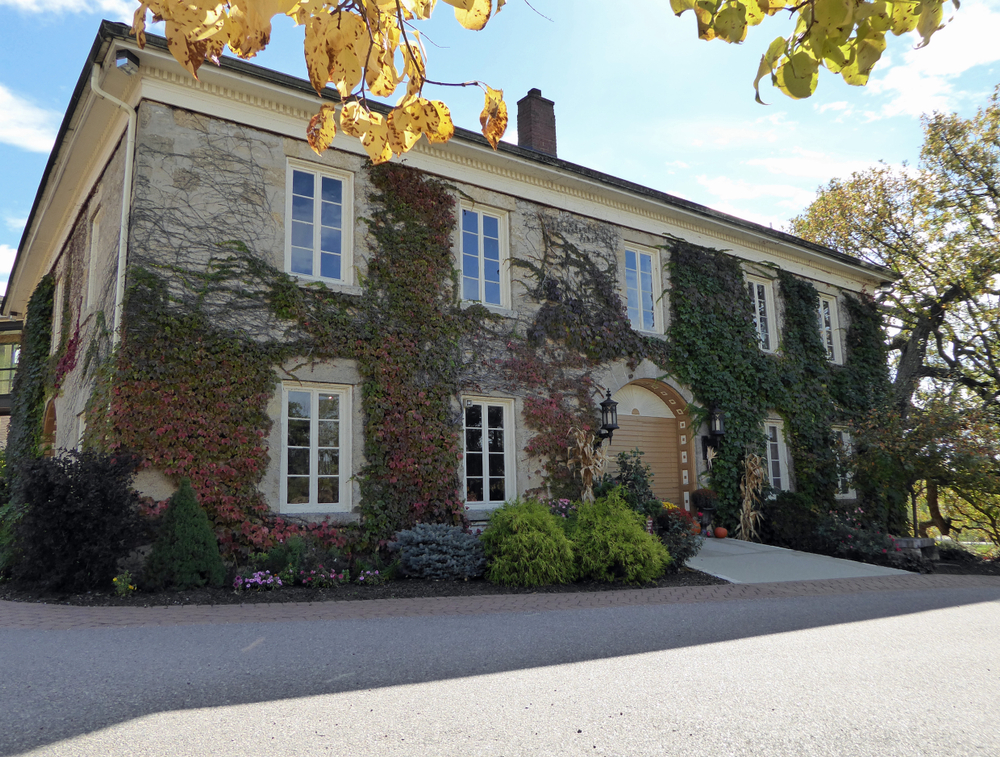 Baraboo Bluff Winery
Family-owned, award-winning, and pet friendly what more could you want? How about a view that will knock your socks off? This Wisconsin winery really does have it all.
Baraboo Bluff Winery is situated high on the northwest range of the Baraboo bluffs overlooking the charming town of Excelsior. The view is the perfect accompaniment to the excellent reds, whites, and rosés produced here.
The vineyard is open seven days a week from Memorial Day to Labor Day, including weekends and five days a week in the offseason.
Wine tastings are available every day in summer and Thursday through Monday in the offseason.
They actively encourage you to bring a picnic and make a day of it here strolling through the vines and enjoying the views and fresh air.
This is one of the wineries in the Wisconsin Dells you really need to take a trip to.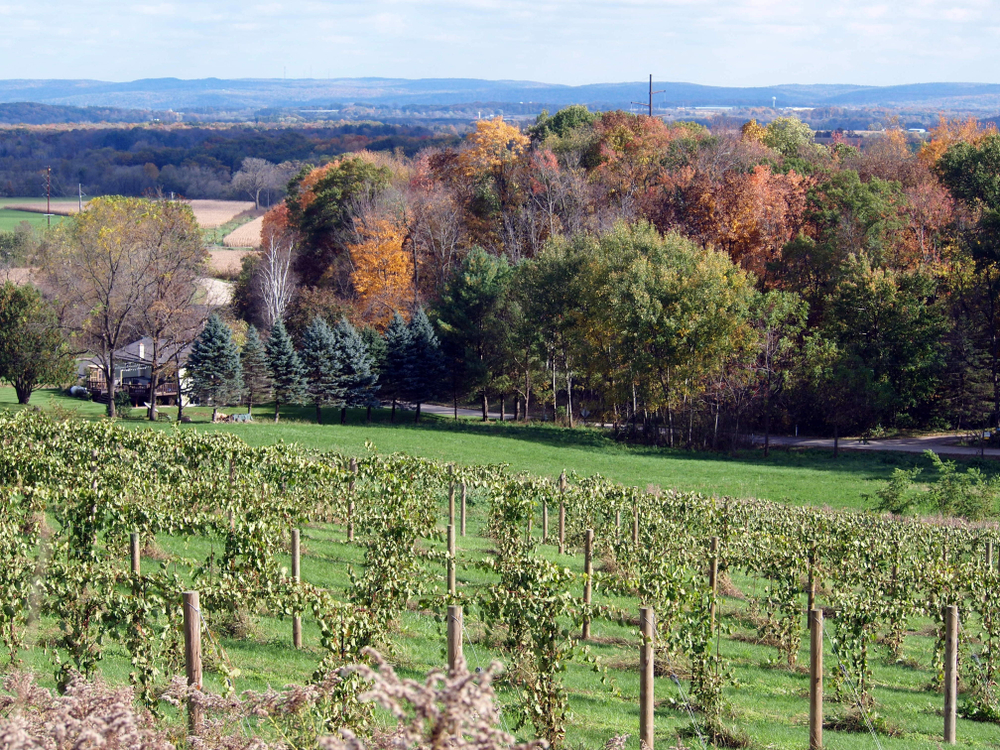 Captain's Walk Winery
Housed in a beautiful pre-Civil War building in downtown Green Bay this winery in Wisconsin offers wine tasting in a light-hearted atmosphere.
They strive here to take a down-to-earth approach to winemaking taking out the stuffy and somewhat snobby nature that can be associated with it.
The building, which is so pretty, has been lovingly restored and wine tasting can take place on the porch, in the tasting room, or upstairs in the comfortable lounge.
Here they are known for producing small batches of great wine. You can come in for a wine tasting any day of the week but Saturdays two more in-depth tours are offered.
If you are after tasting some great Wisconsin wine in a relaxed atmosphere then this is the place for you.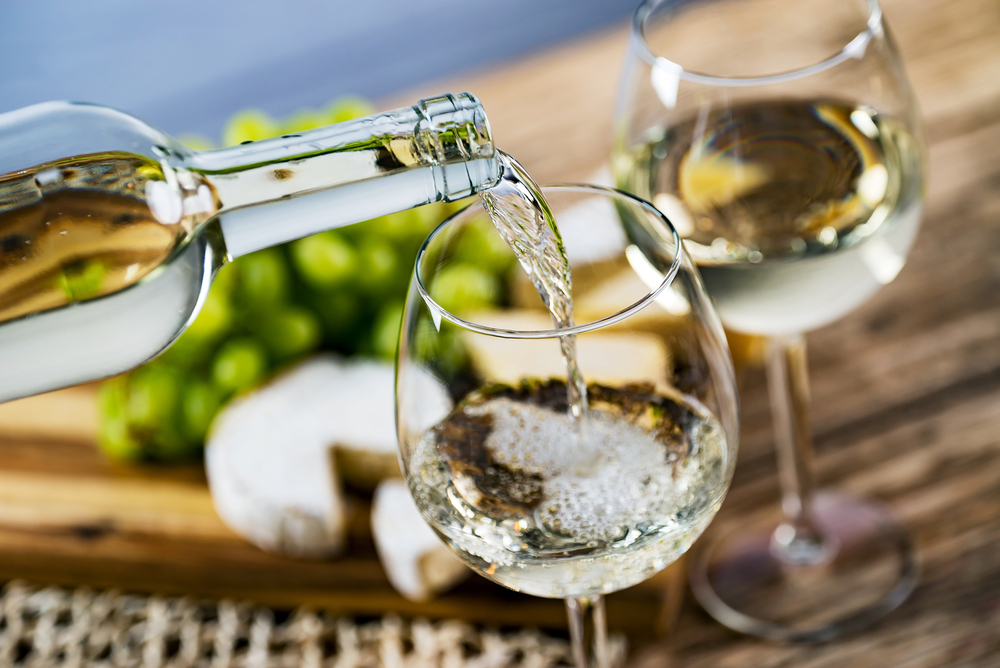 Cedar Creek Winery
If you are after a romantic weekend getaway in WI, how about this winery that looks like it could be in France? Well then, look
no further than this charming Cedarburg winery.
This family-run vineyard in Wisconsin produces award-winning wines in the historic Cedar Creek Settlement inside a former woolen mill building dating from 1864. It has all the rustic European wine-making vibes you could wish for.
They produce all kinds of wines here all created with either custom-grown or home-grown grapes.
Tours are offered, although not currently at the time of writing, and wine tasting is available daily with no reservations required. They also offer seasonal wine and cheese tasting and specialty wine tasting.
This winery really makes a lovely day out and the area is stunning too making this Wisconsin winery a must-visit.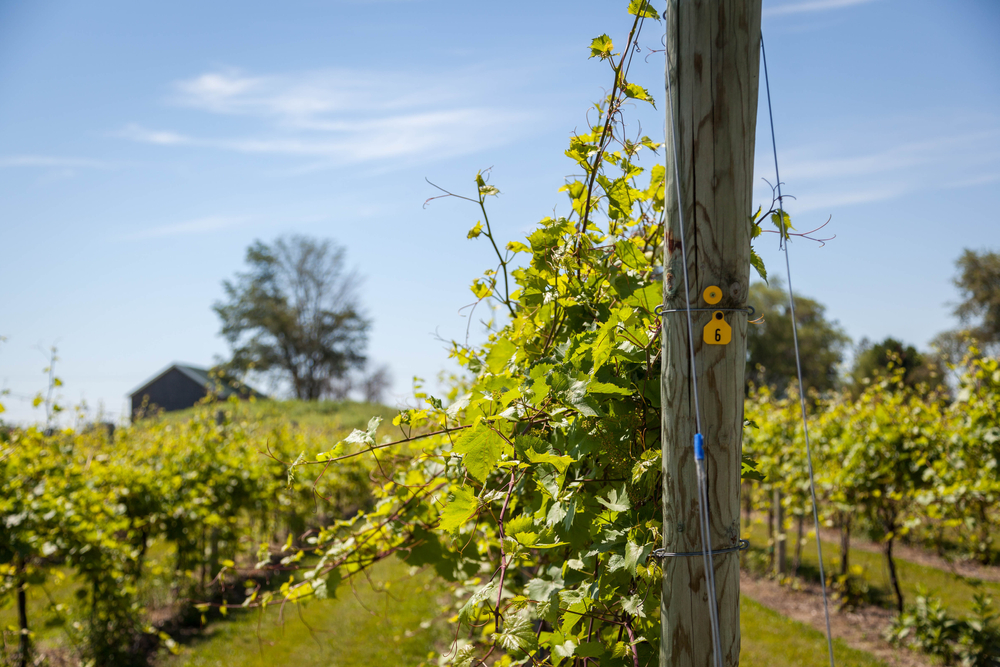 Orchard Country Winery and Cider Mill
Ever since 1555 the owner Bill and Ruth Lautenbach have been growing, harvesting, and producing award-winning wine and cider.
The original small orchard in Fish Creek has grown, but it's still a family affair here. Bill and Ruth's son Bob took over. And after Bob passed away in 2021 his children took over.
They share with guests the planting, harvesting, and crafting of their juices, and wines and tours are always available.
The winery and cider mill is in a restored dairy barn and all the wines and cider are crafted from fruits grown on the farm.
Wine and cider tasting are of course available and there is also an extensive farmer's market here to peruse around.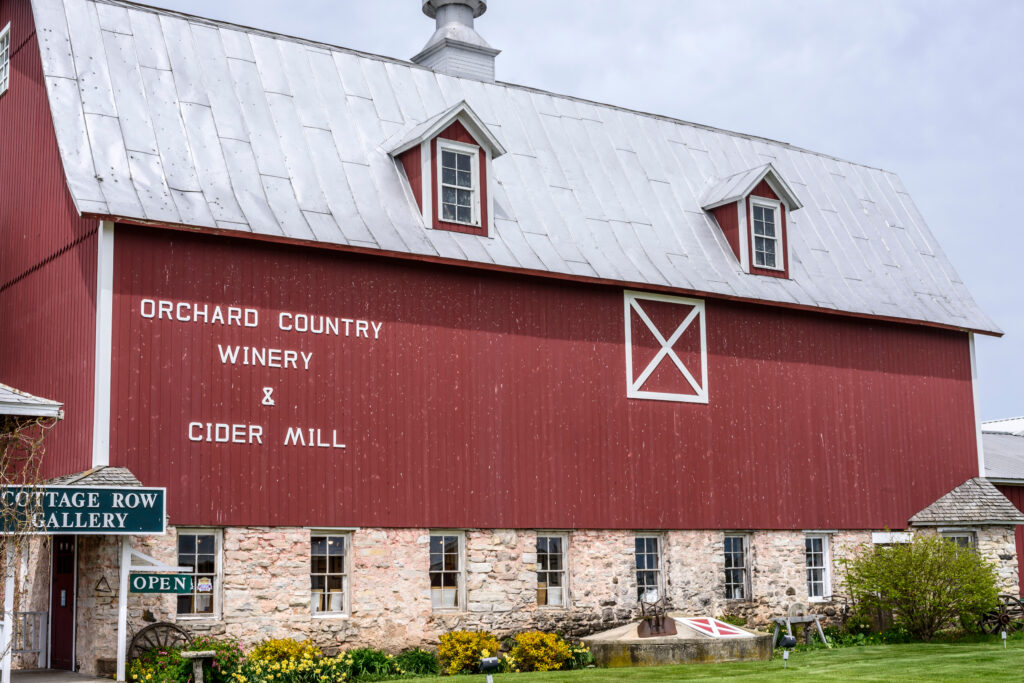 Burr Oak Winery Is One Of The Best Wineries In Wisconsin
This winery in the Wisconsin Dells has been owned and operated by the Kennedy family since it was first established in 1997. They produce sweet and dry wines as well as ice wine and fruits wine.
It's a beautifully landscaped winery all brickwork and greenery and a giant white barn. It's a picture-perfect location.
This is one of the Wisconsin wineries that are open most days but check before you go and they do offer great wine tastings.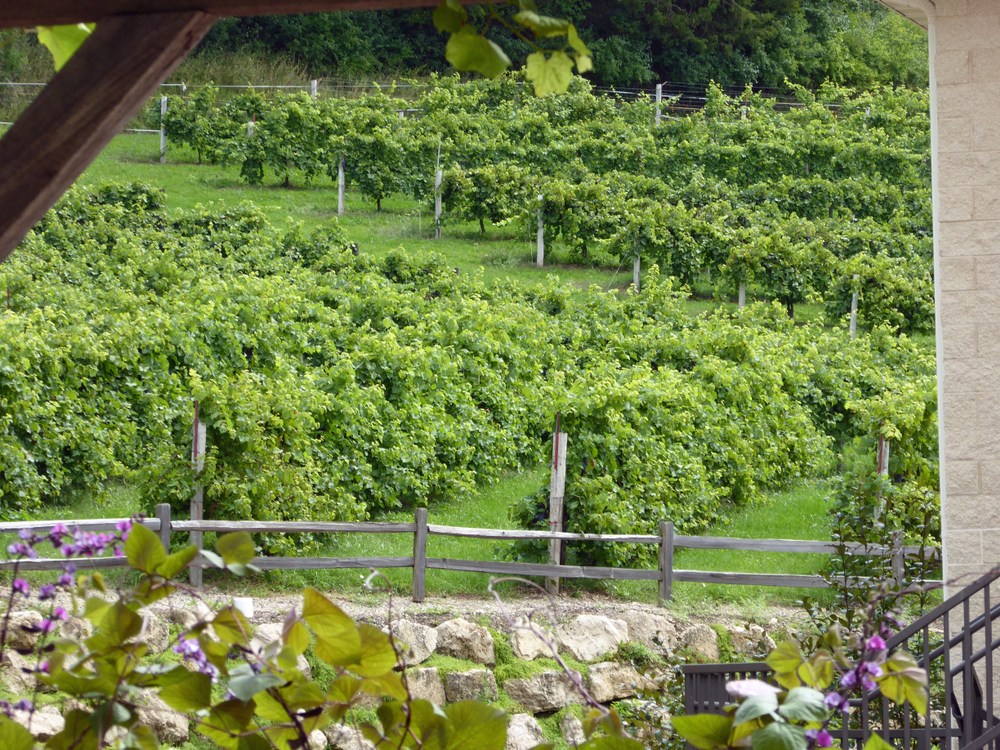 Trout Springs Winery
This is 'not your typical winery' and is possibly the most unique of all the Wisconsin wineries.
Trout Springs as its name suggests shares its property with a licensed trout hatchery. But that is not all they also offer glamping, fine dining events, and a lot more.
It is estate wine here meaning the wine is made with all their own grapes, not all vineyards do this.
They also make their own draft beer and grape powder which is added to the winery's own cheese and chocolate product.
The location is also beautiful which just adds to the appeal. If you are after something a little different then this is it.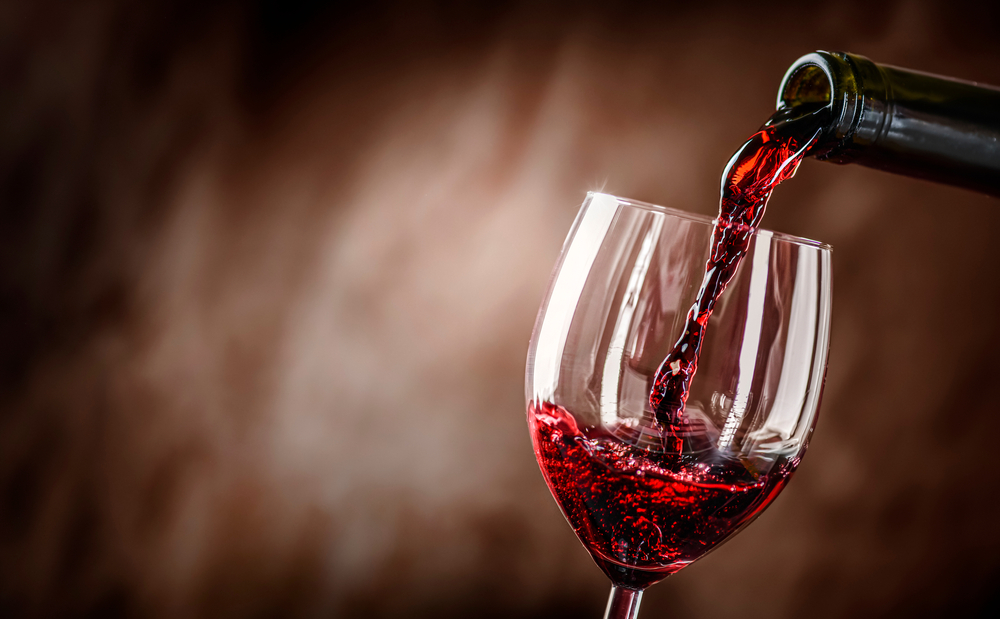 Botham Vineyards And Winery
Family-owned and operated since it was established in 1989 this winery in Wisconsin is as authentic as it is stunning.
The philosophy here is farm to table or grape to glass in this case and is one of a handful of estate-producing vineyards in the region.
There is a large outdoor terrace to enjoy here along with two lounges inside a refurbished barn. Tastings and tours are available and you can even book a private one if you are after something special.
Put this winery in Wisconsin high on your list.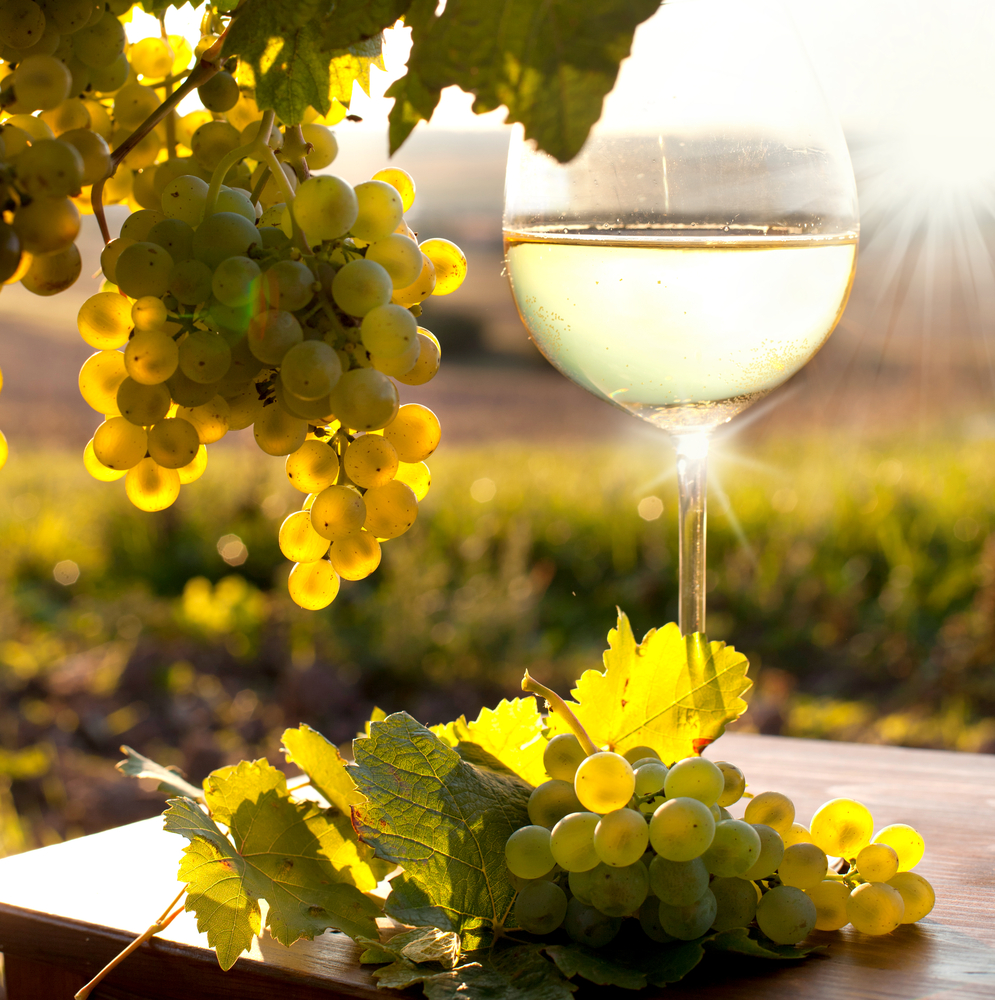 Staller Estate Winery
If I was to visualize a winery in Wisconsin in my mind it would look like this. Red barns and an expanse of greenery are what await you at the Staller Estate Winery.
Only 15 minutes from Lake Geneva it makes a great getaway if you are in the area.
They offer complimentary wine tastings and their wine flights also come with chocolate pairings. Meats, cheeses, and other light snacks are also available.
Tours of the property can be arranged without reservation and the opening times change throughout the season so check before you go.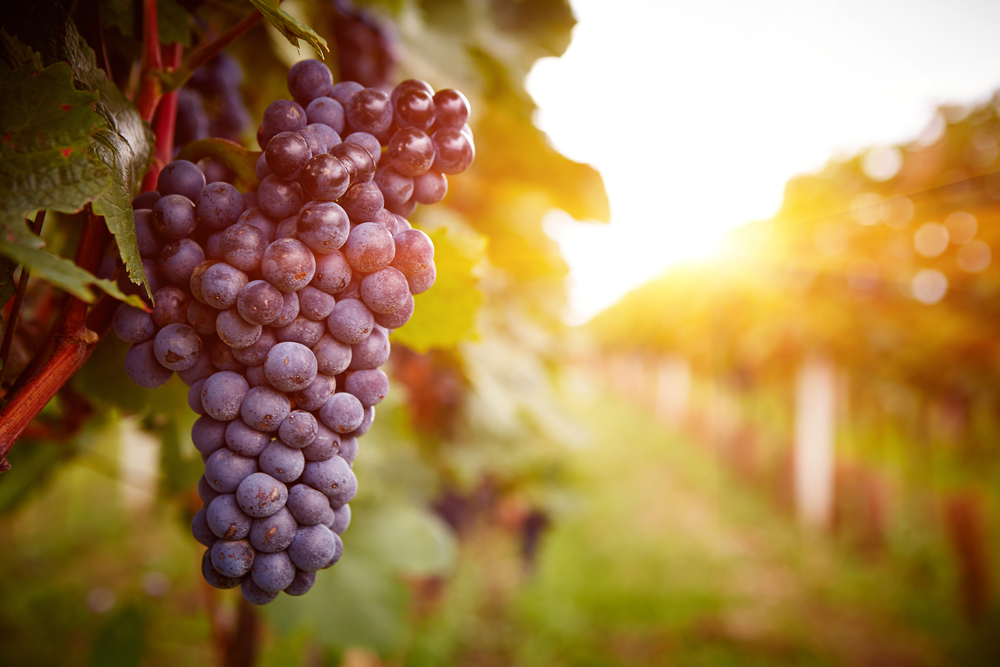 Door 44 Winery
Located in the heart of Door County. This Door County winery is a state-of-the-art facility with a six-acre vineyard.
If you are looking for a Door County wine tour choose to go here.
Run by a husband and wife team since 2005 they also own Parallel 44 which is where they grow many of the grapes used to create the wine.
Here you can sample the wine, tour the winery, relax on the patio or stroll around the vineyard admiring the view. This is Door County wine at its best.
The hours of operation change with the seasons so check before you go and I do advise booking here before you go. If you want to know what wine in Wisconsin tastes like take a trip here.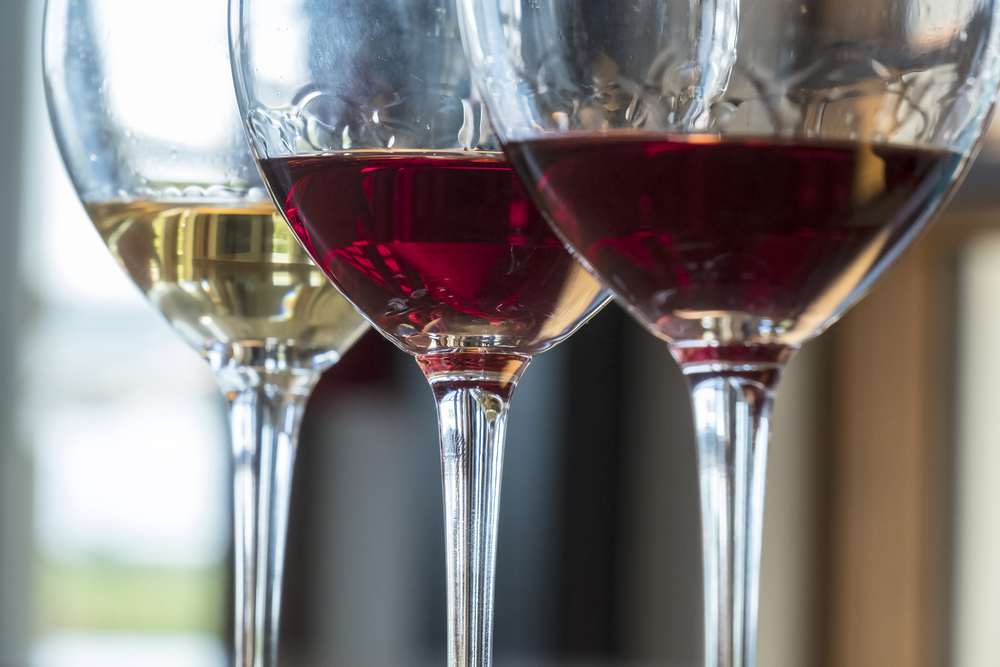 Vernon Vineyards
Located on an ancient ridge in the heart of the Driftless area this is a great wine with an even better view.
All wine here comes from grapes grown on the hills that stretch out before you.
Eagle Eye blush wine and the North Fork white wine are two favorites here and the Juliet wine crafted with local cranberries and grapes is quite famous in these parts.
The staff is friendly and knowledgeable, the views incredible, and the wine some of the best in the region. Vernon wineries don't get much better than this one.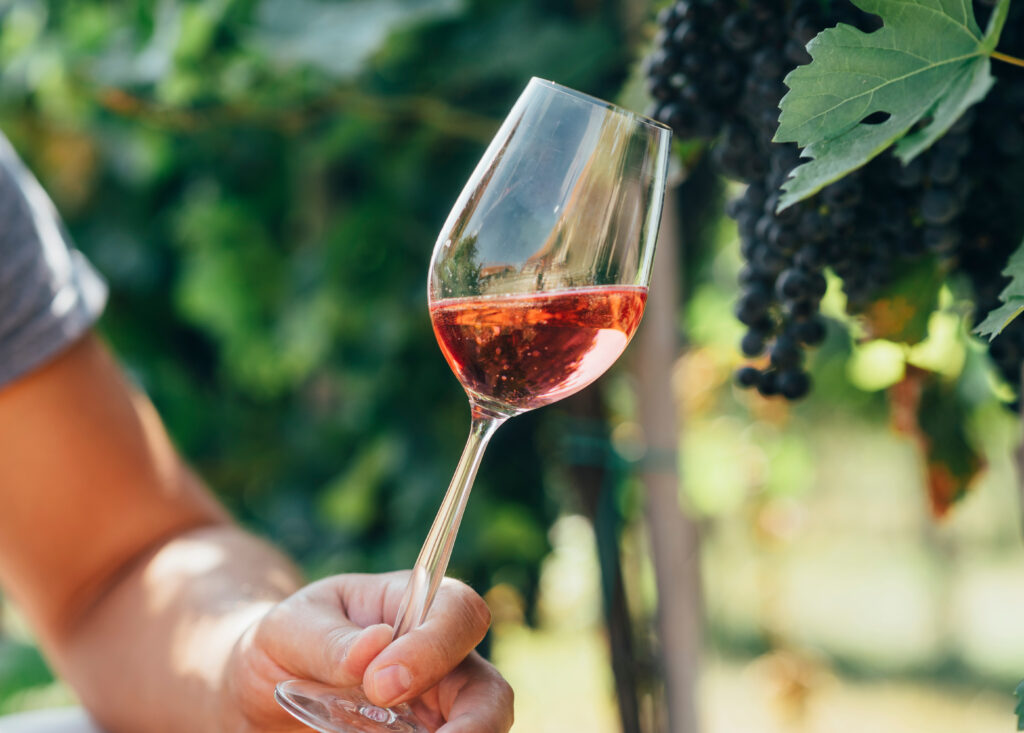 Pieper Porch Winery & Vineyard
Located on River Road in the town of Mukwonago this vineyard in Wisconsin has over 11 acres to explore. The Vernon March creates the southern lot line and the countryside here is stunning.
As well as reds and white they produce a large selection of fruit wines such as Lemon Wine which is a summer favorite.
You are welcome here to bring your own food and eat on the parch or one of the picnic tables and of course, enjoy a glass of wine as an accompaniment. They offer wine tasting and wine flights too.
And you are free to stroll around the property and enjoy this enviable location. This is one of the Vernon wineries that are well worth a visit.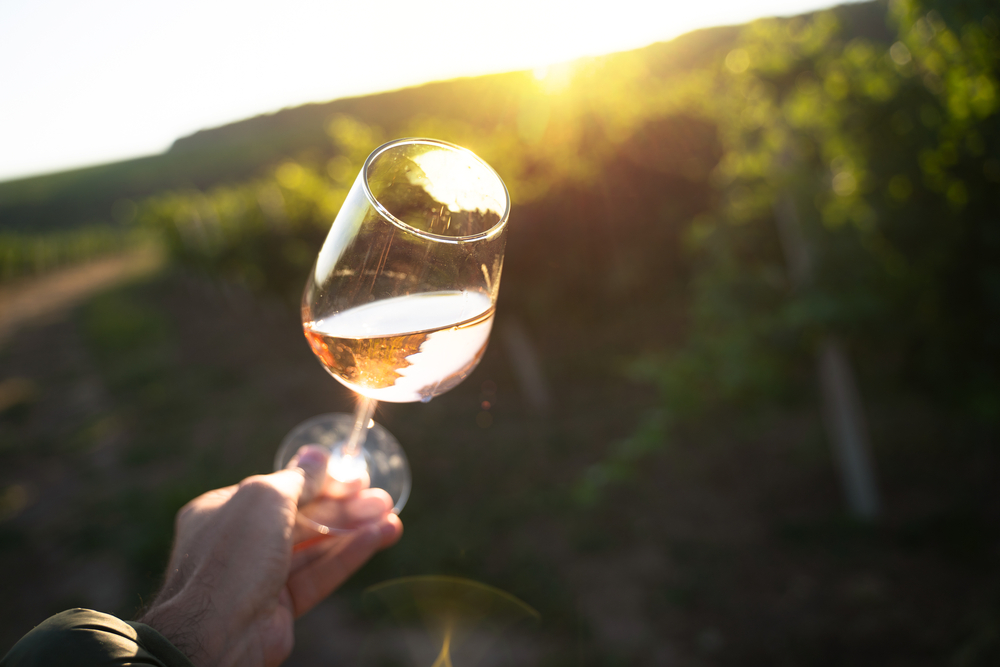 Kerrigan Brothers Winery
Since 2000 this winery in Wisconsin has produced some great wines. They make traditional reds and whites and fruit and fortified wine.
Most of the grapes used here are local as well as the cheese used in their wine tastings. The patio is a great place to sit and enjoy your glass of wine in Wisconsin.
The apple wine here is a local favorite as well as their pineapple wine and raspberry wine. Apparently, they taste great with soda
They are open most days and offer wine tasting which I highly recommend.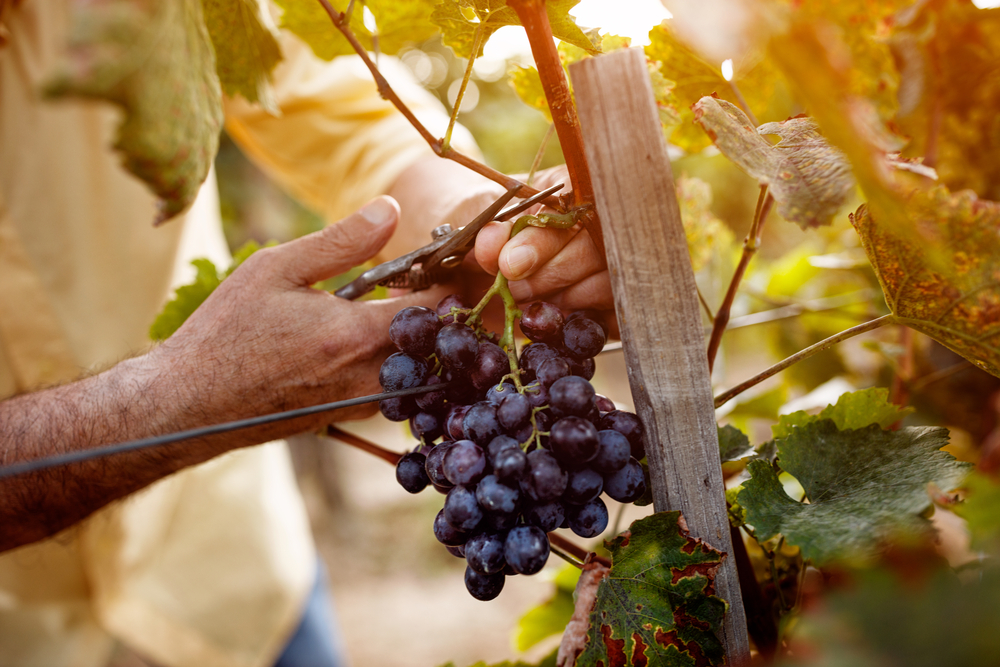 Elmaro Vineyard Is One Of The Family Wineries In Wisconsin
What happens when five people get together and open a winery? Elmaro is what happens and it's an absolute gem. One of the best wineries in Wisconsin.
This vineyard is about three things: great wine, family, and agriculture all mixed together. The white pine tree featured on the label has been on the property for as long as anyone can remember. It is believed to be over 300 years old.
It's a picturesque vineyard and winery with some incredible views. They also offer events and weddings here.
And if you are after something really romantic how about a relaxing afternoon with your own private picnic site equipped with a picnic blanket and sun umbrella? A bottle of wine and picnic hamper included.
this is a lovely Wisconsin vineyard that offers that something extra.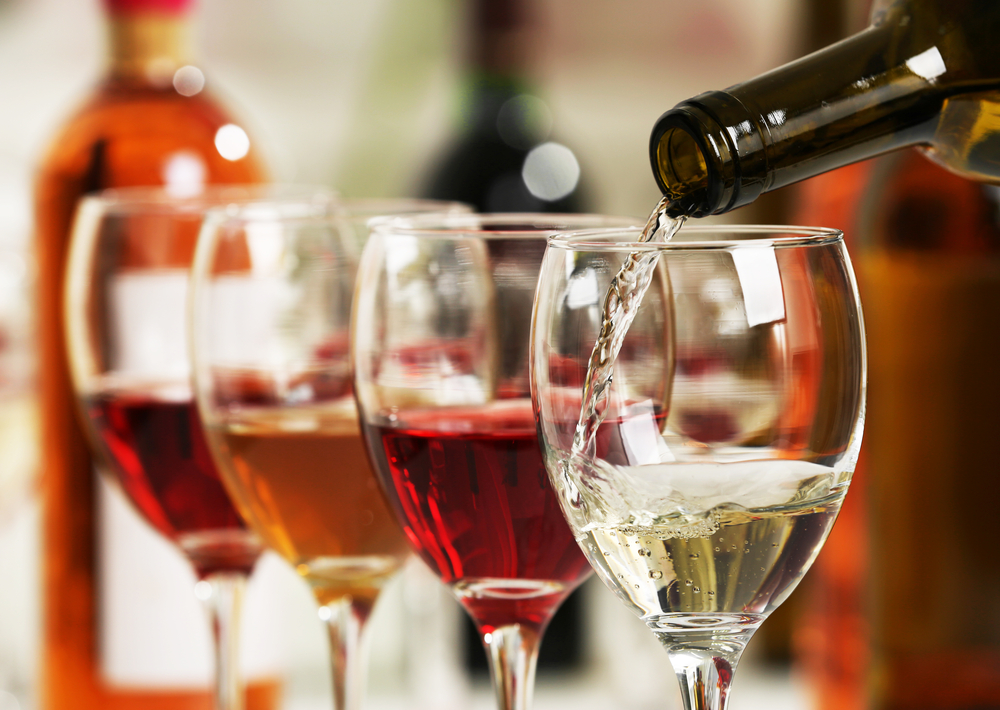 Maiden Rock Winery And Cidery Is One Of The Best Wineries In Wisconsin
If you search for pictures of this winery in Wisconsin you will be inundated with pictures of owner Herdie Baisden beaming ear to ear.
I think these pictures give you a good idea about the friendly and welcoming nature of Maiden Rock Winery And Cidery.
Herdie and his wife Carol began their farming adventure in 2000 with over 80 acres near Stockholm and haven't looked back since.
Here you will find wine cider jams, jellies baked goods, and a whole host of other items. There is a relaxed feeling here that runs through everything they do.
The times of opening vary but if you turn up when it's open they will be happy to accommodate you in tasting and yours but there are no set times for either.
If you visit in the summertime lookout for their wine-making classes and paddleboat tours.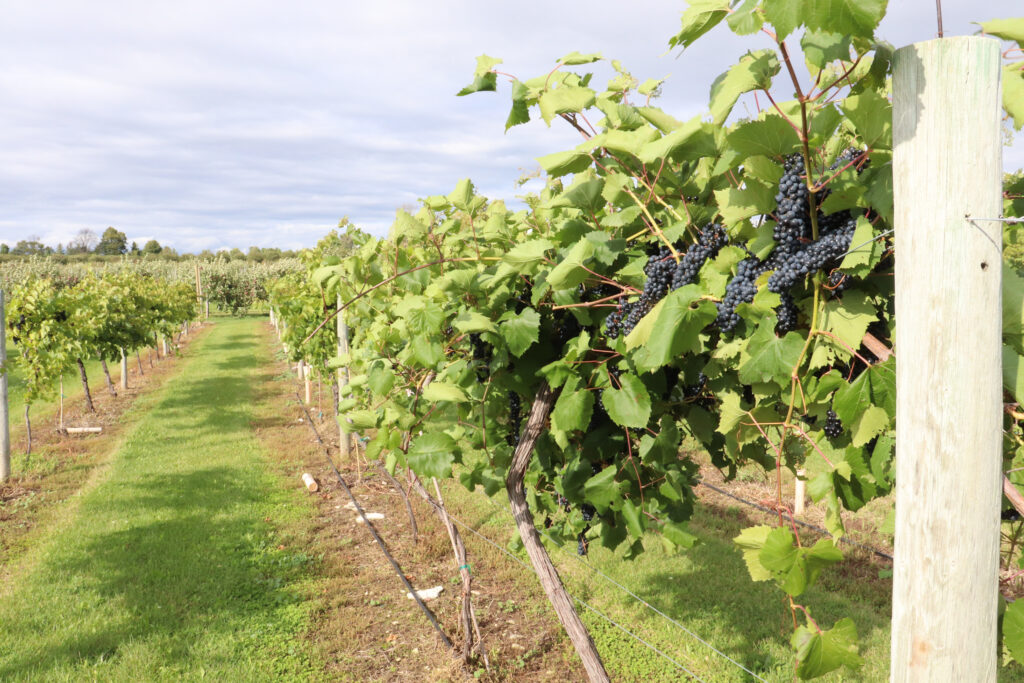 Packing List When Visiting Wineries In Wisconsin
If you are searching, here are some tips on how to pack lightly when packing to visit the Wisconsin vineyards.
A concealed travel pouch may be one of the most important items you bring along when exploring the wineries in Wisconsin. It is always important to protect your personal information. Identity thieves are everywhere.
This unisex RFID blocking concealed travel pouch is lightweight and comes in several colors. It has lots of organization to give you peace of mind. You can place it under your clothes next to your body to carry your ID safely.
If you have a pouch already that does not come with the RFID protection, as I do, these RFID sleeves are the perfect solution.
If you are planning on taking a lot of pictures with your phone you will definitely want to consider an external charging battery. This Anker high-speed phone charging battery is the exact one I carry with me on all of my trips.
I like that it holds its charging capabilities for several uses so I do not have to worry about it while out and about, and if I forget to recharge it at night, it will still be good to go the next day.
My daughter gifted me with this FugeTek selfie stick and tripod setup for my birthday. I absolutely love it! It is made of lightweight aluminum and is so easy to use.
It has Bluetooth connectivity and is a breeze to use for taking Insta-worthy selfies while touring the best Wisconsin wineries.
I never much believed in using packing cubes when traveling. That is until I tried them. Now I am hooked. These are the exact cubes I use to stay organized when I pack for a trip!
You will want to bring your own refillable water bottle with you.
I never leave home on a trip without my Bobble filtration bottle. The 18.5-ounce size is perfect for your adventures and it fits nicely in the pocket of a backpack.
Perhaps you are traveling a long distance and packing space is a premium in your suitcase, or in your car. Then this set of collapsible silicone foldable water bottles would work well for you. Would not take up much space at all.
You will want a backpack or daypack with you to store snacks, your water bottle, phone, extra clothes, etc.. . No matter the time of day or evening.
This foldable water-resistant backpack would be great. And it comes in many different colors.
—
As you can see when it comes to wineries in Wisconsin there are so many to choose from. Any of them would make epic Midwest weekend getaways!
Whichever of these Wisconsin vineyards you choose to visit I know you will have a great time.
Spend a day at one of the Door County wineries, go on a Door County wine tour, visits one of the wineries in the Wisconsin Dells, or just spend your time relaxing in one of the Wisconsin wineries.
Please come back and tell me all about your trip. I can't wait to hear about it.