Are you looking for the most fun Wisconsin road trips for your bucket list?
Then you've come to the right place!
I was born and raised in the Midwest, Youngstown Ohio to be exact, so I know that there are so many great hidden gems in the Midwest just waiting to be discovered.
It is one of my favorite states in the Midwest not only because it's beautiful, but also because there are just so many things to do in Wisconsin.
I've made sure to include some of my favorite spots and stops in a lot of these super fun Wisconsin road trips.
No matter what kind of road trip you're interested in there's a Wisconsin getaway perfect for you.
From scenic drives in Wisconsin to exploring Wisconsin's major cities, I'm sure you'll have a great time driving through Wisconsin on one of these road trips.
So, let's take a look at 15 fun Wisconsin road trips for your bucket list!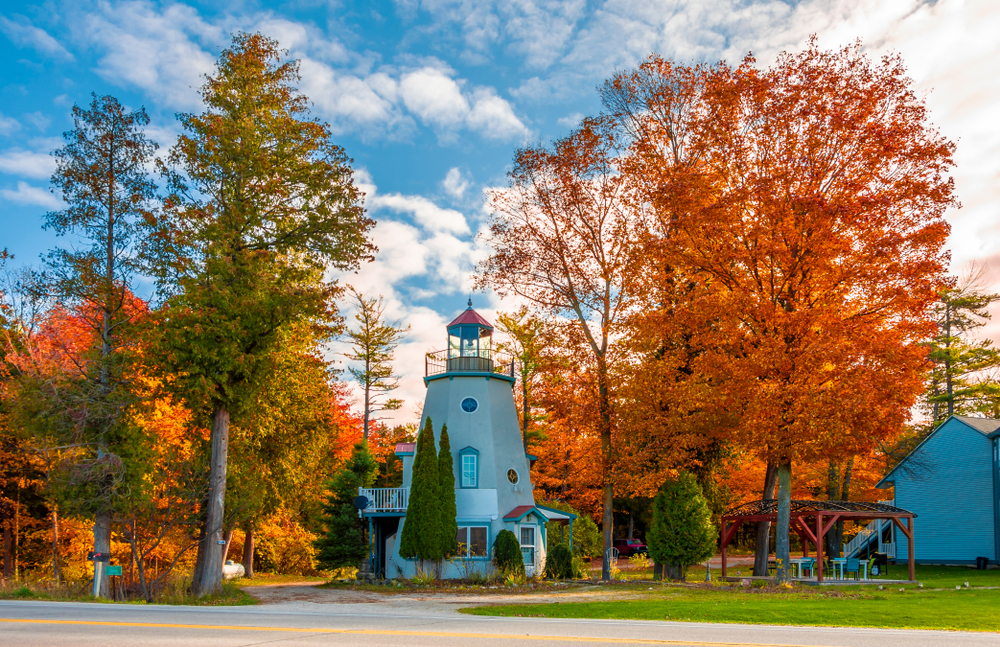 15 Fun Wisconsin Road Trips For Your Bucket List
Drive The Great River Road National Scenic Byway
Highlights
Prescott
Stockholm
Alma
Trempealeau
Start your exploration of Wisconsin's section of the Great River Road National Scenic Byway in Prescott.
There you can learn more about this scenic drive in Wisconsin at the Great River Road Visitor and Learning Center.
From there, continue south with a stop in the fun town of Stockholm, one of the cutest small towns in Wisconsin.
Next, you'll stop in Alma where you'll find a series of unique walkways thanks to the town being so closely built between the river and the steep mountain bluffs.
Your final stop is Trempealeau. The town has a charming main street, the historic Trempealeau Hotel, and it is close to the Perrot State Park and Trempealeau National Wildlife Refuge.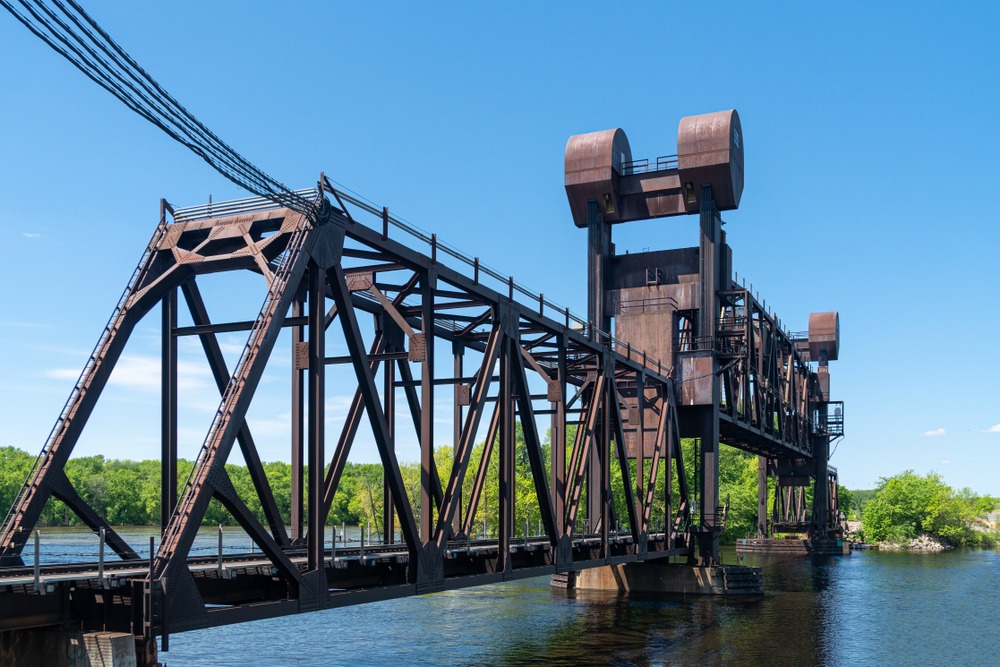 Explore The Big Cities Of Wisconsin Road Trip
Highlights
Kenosha
Milwaukee
Madison
Green Bay
Wisconsin isn't just small towns and scenic drives. It's also got some great big cities to explore.
For your starting point, you can either choose Kenosha or Milwaukee.
Both cities are pretty close to each other, but I suggest starting in Kenosha so you'd don't have to backtrack at all.
In Kenosha, there are tons of cool museums to explore, like the Kenosha Public Museum or the Dinosaur Discovery Museum.
From Kenosha, head north along Lake Michigan and stop in Milwaukee. There are so many things to do in Milwaukee.
One of the coolest Wisconsin weekend getaways is in Milwaukee.
It is also one of the most popular Wisconsin road trip destinations because of its fun attractions like the plethora of breweries and the Harley-Davidson Museum.
Tickets Here: Milwaukee Sightseeing Bus Tour
Next, you'll stop in Wisconsin's capital city, Madison. There are so many cool things to do in Madison.
In Madison, I suggest taking in the history and learning all about Wisconsin.
Finish your Wisconsin road trips through big cities in Green Bay, home of the Green Bay Packers, where sports fans will find plenty to do. There are many other things to do in Green Bay as well!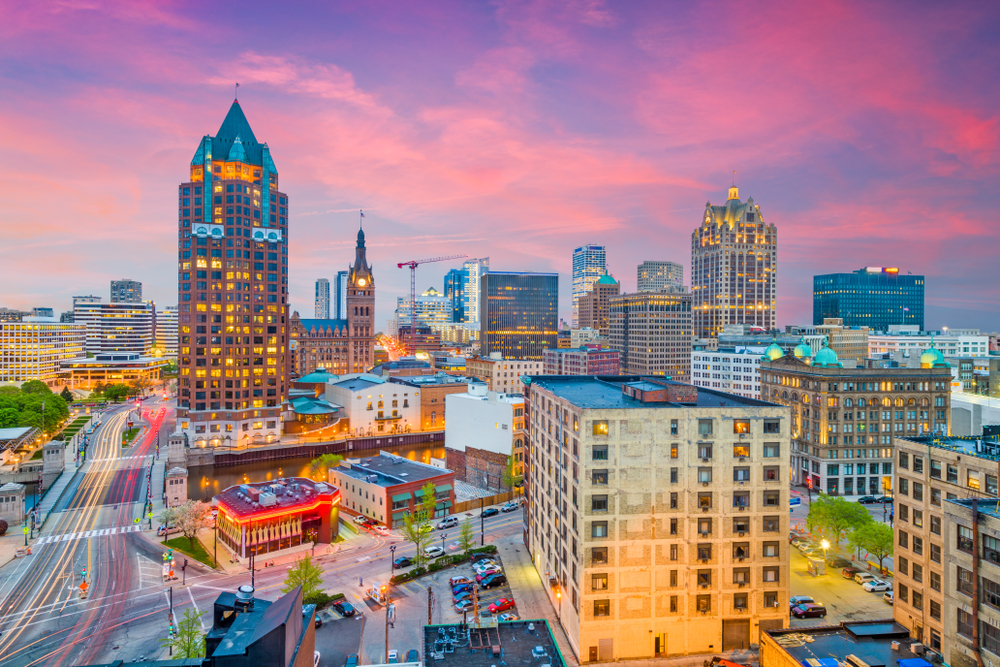 Take The Kettle Moraine Wisconsin Scenic Drive
Highlights
Elkhart Lake
Ice Age Visitor Center
Scuppernong Springs Nature Trail
Whitewater Lake
One of the best scenic drives in Wisconsin is the Kettle Moraine Scenic Route.
The route connects the Northern and Southern parts of the Kettle Moraine State Forest and crosses through 6 counties.
Start in the northern section at Elkhart Lake and enjoy the gorgeous views, especially if you are visiting the Midwest in the fall.
From there, continue south and make a stop at the Ice Age Visitor Center to learn about the glacier that helped shape the Wisconsin landscape.
As you continue south, you'll find plenty of scenic spots, historic sites, and epic places to go hiking in Wisconsin.
I suggest taking a break and stretching your legs about halfway through at the Scuppernong Springs Nature Trail.
It's a pretty easy 1.8-mile trail that takes you through some scenic areas of Kettle Moraine Park.
Your Kettle Moraine Scenic Route ends at Whitewater Lake, where you can hang out on the beach, go boating, or just enjoy the views on a walk.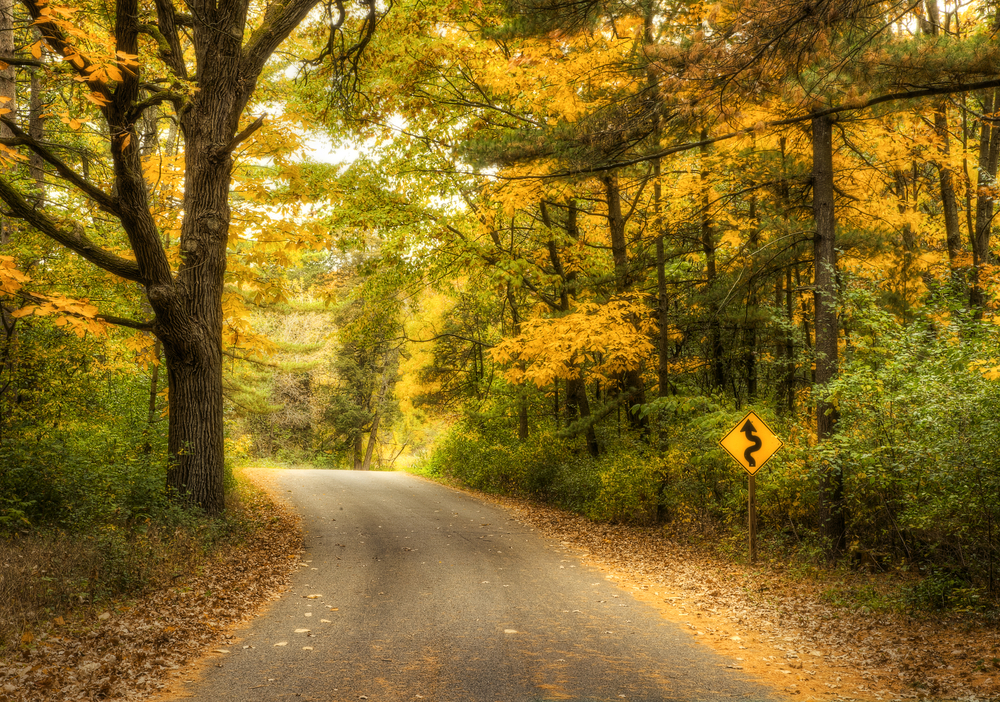 Stroll Through The Beautiful Botanical Gardens Of Wisconsin
Highlights
Boerner Botanical Gardens
Rotary Botanical Gardens
Olbrich Botanical Gardens
Bookworm Garden
On this fun Wisconsin road trip, you'll get to see some of the state's best botanical and themed gardens.
They are some of the most beautiful attractions in Wisconsin!
Begin your garden getaway in Wisconsin at the Boerner Botanical Gardens in Hales Corner, just outside of Milwaukee.
From there, head to Janesville to walk through the 20 acres of landscaped grounds at the Rotary Botanical Gardens.
The Rotary Botanical Gardens have several themed gardens, including a traditional English, French, and Japanese garden.
Continue north to the Olbrich Botanical Gardens in Madison. There you'll find 16 acres of gardens as well as a 10,000-square-foot stunning conservatory to explore.
Finish your garden road trip in Wisconsin at the Bookworm Garden in Sheboygan.
This special garden is designed with whimsical elements meant to remind you of some of your favorite childhood books and it's a perfect ending for this peaceful Wisconsin getaway.
These are some of the best places to visit in Wisconsin!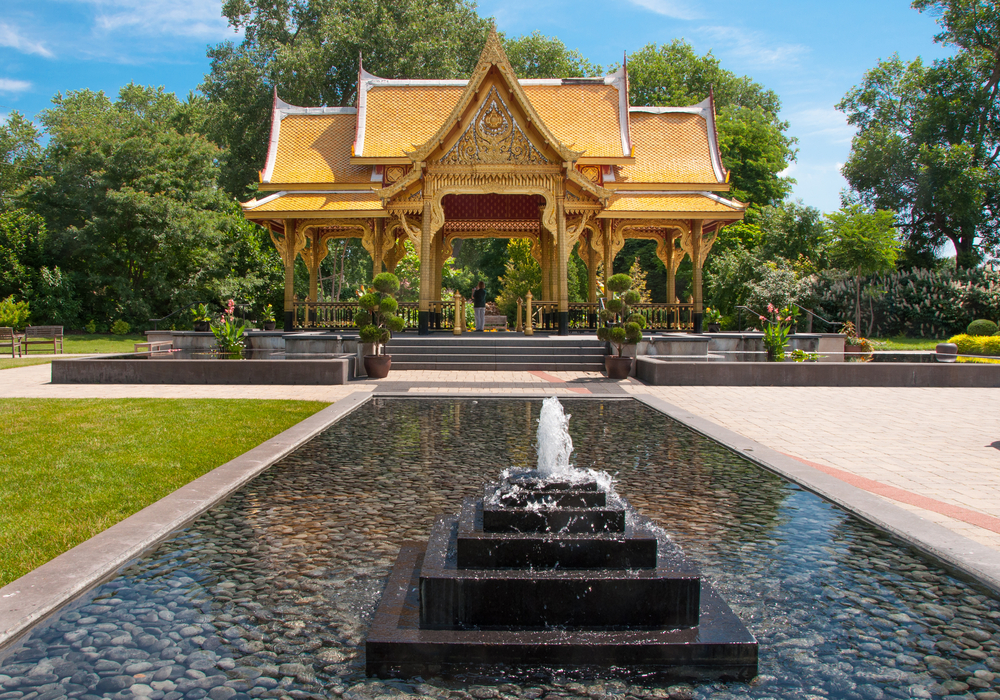 Learn About Wisconsin's Cranberry Tradition On The Cranberry Highway
Highlights
Wisconsin Cranberry Discovery Center
Pittsville
Rubi Reds
Glacial Lake Cranberries
The Cranberry Highway is perfect if you are looking for Wisconsin road trips that aren't super long.
This stretch of scenic highways is only about 50 miles long, so it's a great day trip option.
If you take this road trip in Wisconsin during the fall, you'll see the cranberry marshes full of bright red fruits against the fall leaves of the trees, and it is gorgeous.
You'll want to start your Cranberry Highway Wisconsin road trip in Warrens.
Warrens is 'The Cranberry Capital of Wisconsin' and there is a Discovery Center there that teaches you all about Wisconsin's cranberry heritage and history.
After that, head to Pittsville to take the Splash of Red Cranberry Tours and get an in-depth look at cranberry farming.
Next, head to Rubi Reds to stock up on all the cranberry products you could ever want.
End your road trip at Glacial Lake Cranberries, which is a cranberry farm that has been continuously running since 1873.
There are so many fun events in Wisconsin to enjoy!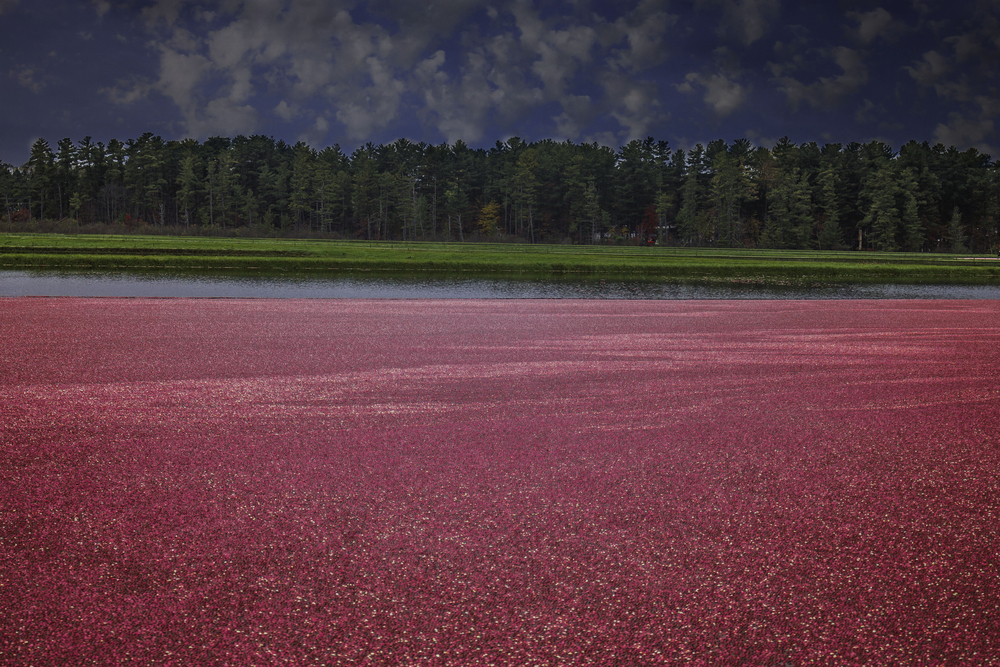 Travel Coast To Coast On The Wisconsin Road Trips Highway 33
Highlights
Port Washington
West Bend
Portage
La Crosse
I suggest driving across Wisconsin on Highway 33 from east to west, which means starting in Port Washington.
Port Washington, as its name suggests, is a charming port town that is full of historic buildings, Lake Michigan views, and a lively downtown district.
As you continue driving west, you'll come to the town of West Bend.
In West Bend, there are a few unique museums you can check out, like the Museum of Wisconsin Art, the Regal Ware Museum, and the St. Agnes Historical Site.
Continuing west there are a ton of small towns you can stop in, and while you don't have to stop in all of them, I suggest at least taking a break in Portage.
Portage has two rivers that connect the Great Lakes to the Gulf of Mexico, historic buildings, and you can also walk a portion of the National Ice Age Trail.
Your last stop as you cross Wisconsin is in La Crosse, just before the border into Minnesota.
In La Crosse, see the 'World's Largest Six Pack', the Mississippi River, and explore the vibrant town.
There are so many resorts in Wisconsin to discover on your WI road trip!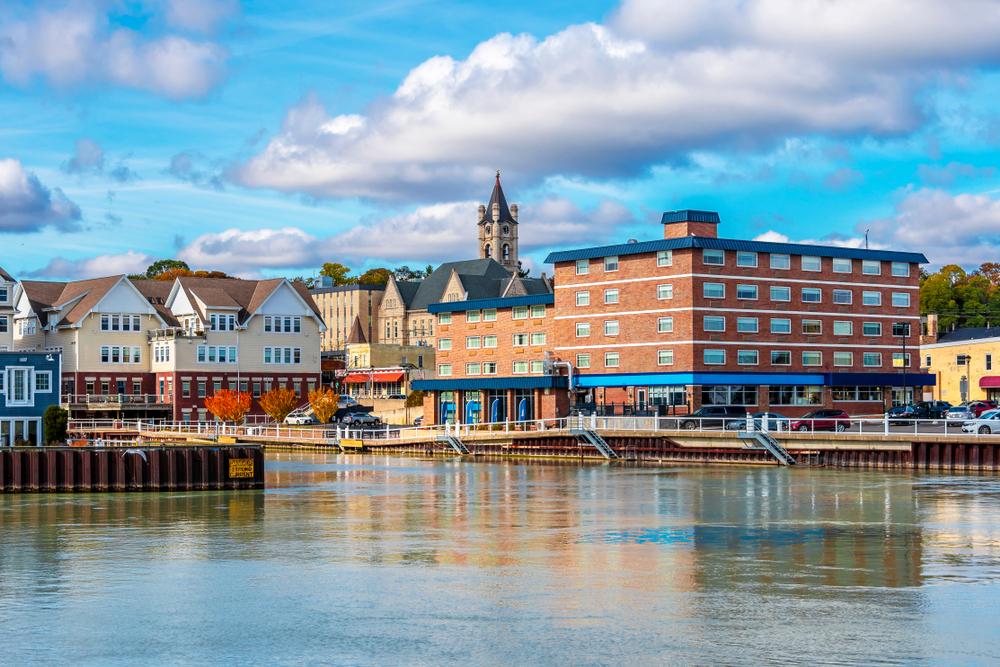 Explore The Beautiful Waterfalls Of Wisconsin Road Trip
Highlights
Big Manitou Falls
Lost Creek Falls
Morgan Falls
Copper Falls
Wisconsin is full of beautiful waterfalls, so why not make a waterfalls of Wisconsin road trip?
Your first stop should be Big Manitou Falls, the highest waterfall in Wisconsin. It drops 165 feet into the Black River and puts on quite the show.
From there, head to the natural hidden woodland waterfall outside of Cornocopia, the Lost Creek Falls.
They are not in a designated park, and the hike is a bit more difficult, but it's worth it for the view of a piece of untouched Wisconsin woodland.
After testing out your hiking skills, try a much easier trail of about a mile to view the Morgan Falls.
Morgan Falls is a thin waterfall that trails down the side of a cliff face for about 80 feet before dropping into a tributary.
Finish your waterfalls of Wisconsin road trip at Copper Falls in Copper Falls State Park, just one of the many beautiful state parks in Wisconsin.
The state park has a few waterfalls, so pick a trail, and head out to see one of them. But if you just want to see one, I suggest at least hiking to the Copper Falls themselves.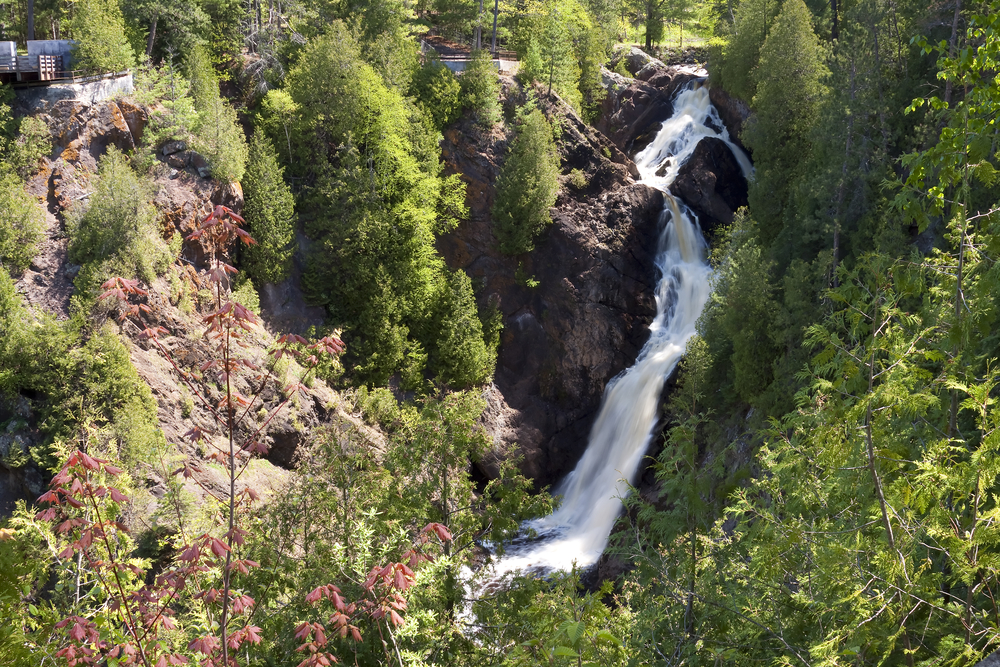 Wisconsin's Frank Lloyd Wright Trail
Highlights
Racine
Milwaukee
Madison
Spring Green
Richland Center
The famous American architect was born and raised in Wisconsin, so it's no surprise that one of the best places to visit in Wisconsin is the Frank Lloyd Wright Trail.
The trail is spread out between five cities that each have a prominent Frank Lloyd Wright-designed building, and all of the buildings on the trail are open to the public.
So make sure to give yourself plenty of time to explore each one.
You'll start the self-guided trail in Racine where you can admire the SC Johnson Administration Building and Research Tower as well as Wingspread, two iconic Wright buildings.
From there, make a quick stop in Milwaukee to see the Burnham American System-Built homes Wright helped design. Stop for a quick bite to eat or for dinner at one of the restaurants in Milwaukee.
Next, in Madison, you can check out the Monona Terrace Community and Convention Center as well as the First Unitarian Society building.
In Spring Green you can tour Wright's home and studio, Taliesin, and the Wyoming Valley School.
Your last stop on this unique Wisconsin getaway is the AD German Warehouse in Richland Center.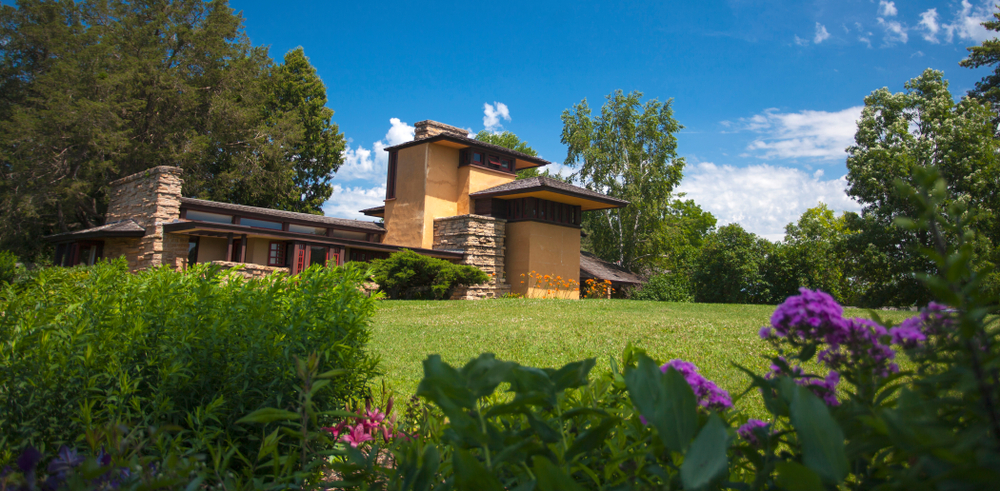 Enjoy The Scenic Highway 42 To Door County
Highlights
Sheboygan
Kewaunee
Sturgeon Bay
If you want to take a scenic Wisconsin drive on the way to visiting Door County, I suggest the Highway 42 road trip.
Start in Sheboygan, the Bratwurst Capital of the World, and spend some time exploring this cute town with a unique history.
Continue driving on the beautiful twisty roads and make your next stop at Kewaunee. Kewaunee is a small town that has some beautiful views of Lake Michigan.
After enjoying the views in Kewaunee you'll take some time to stop and explore Sturgeon Bay.
Sturgeon Bay puts you just barely in Door County, so it's a good place to stop.
There are just so many things to do in Door County!
If you want to do the full Door County Circle Tour as well, you'll continue past Sturgeon Bay.
But if not, after exploring Sturgeon Bay, head back to Sheboygan, or drive past Sheboygan and spend some time in Chicago.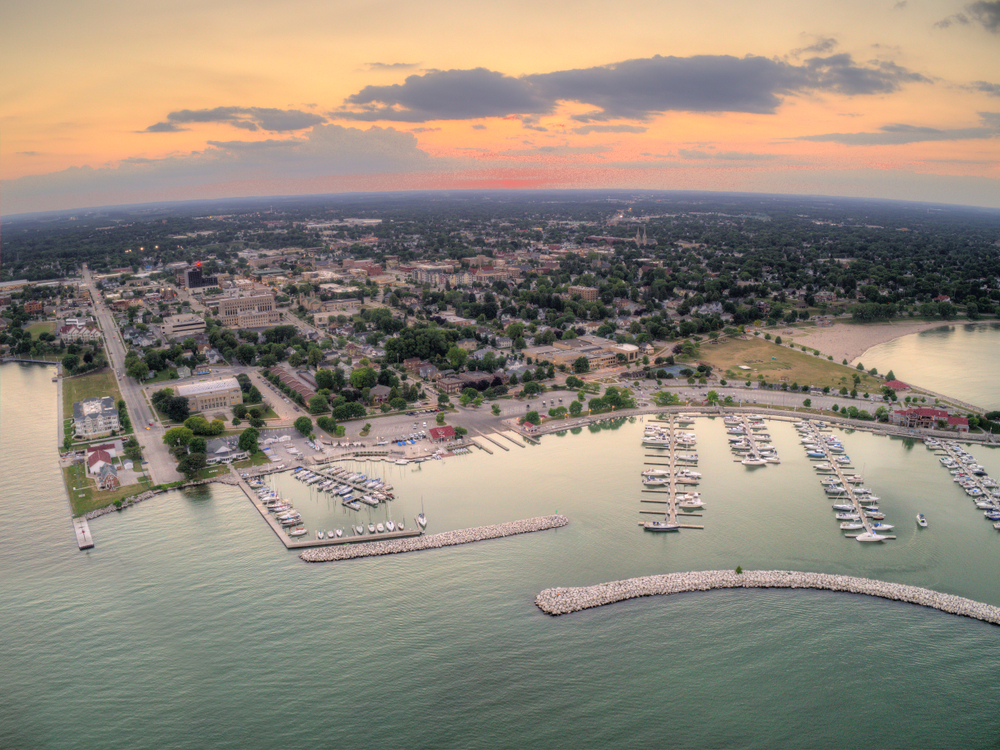 Drive The Door County Circle Tour
Highlights
Brussels
Sturgeon Bay
Egg Harbor
Gills Rock
Jacksonport
There are a ton of cute towns scattered throughout the peninsula that make up Door County, and I've just chosen a few of my favorites.
There are just so many things to do in Door County!
So feel free to make even more stops along the way, but just make sure to give yourself plenty of time.
One of the towns that serve as a welcoming area for Door County is Brussels.
The charming town is known for having the largest Belgian settlement in the country and is known for its charming farms, back roads, and nods to classic Belgian architecture.
From there, head into Sturgeon Bay, which is the largest city on the Door County peninsula. Take some time to explore the visitors center and the city.
Heading around the peninsula on the Bay Side, make a stop in Egg Harbor.
It's a popular town to explore, grab a bite to eat, at some of the restaurants in Door County, and enjoy the views from the marina and beach.
The next stop you'll make is at Gills Rock, which is the northernmost tip of the peninsula.
Gills Rock is a quaint fishing village that offers up some serious old-world charm.
As you finish up your scenic drive in Wisconsin, you'll come down the Lake Side of the peninsula, where you'll make your final stop in Jacksonport.
Walk the white sandy beaches in Door County, shop for some souvenirs, or try paddling on the lake before you head home.
If you have time, there are so many things to do in Washington Island, so plan to explore that part of Door County as well.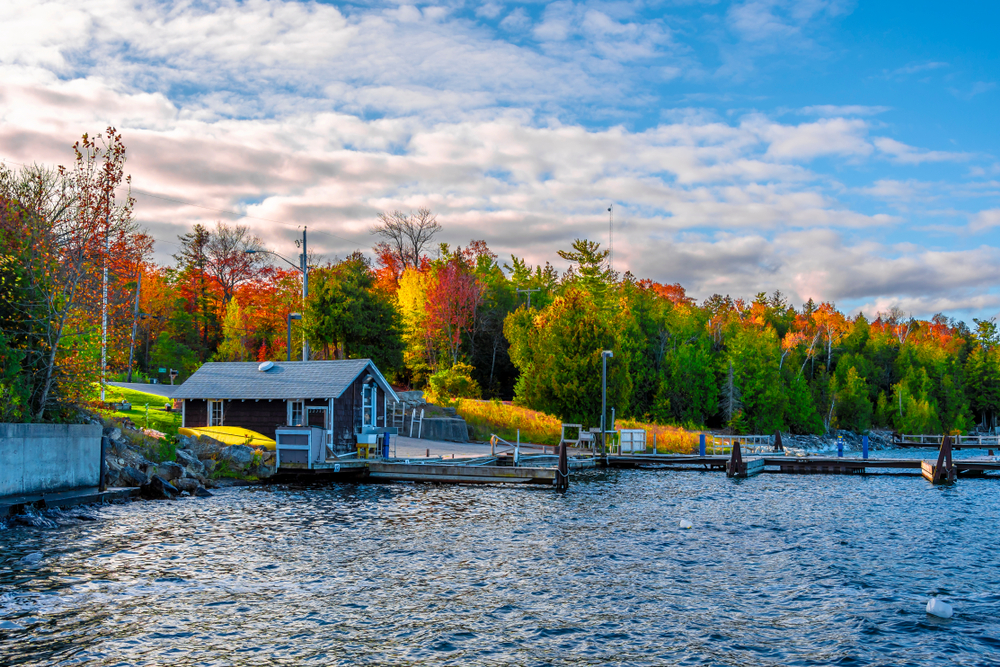 Wisconsin Road Trips For Hiking The Best State Parks
Highlights
Devil's Lake State Park
Governor Dodge State Park
Harrington Beach State Park
Copper Falls State Park
Amnicon Falls State Park
For this getaway in Wisconsin, you'll be traveling from southern Wisconsin all the way to northern Wisconsin exploring Wisconsin's best state parks.
Start in southern Wisconsin at Devil's Lake State Park, in Baraboo, just outside of the famous Wisconsin Dells.
Devil's Lake State Park is often considered the best state park in Wisconsin, so it's a perfect must-see starting point.
You'll take a short drive to get to Governor Dodge State Park, which has tons of trails, two lakes to swim in, and massive sandstone bluffs.
Next, head towards Lake Michigan and spend some time relaxing on the beaches of Harrington Beach State Park.
When you've had your fill of sunny time spent on the sand start driving north to Copper Falls State Park.
This is the longest stretch of the road trip, so feel free to make any stops along the way.
At Copper Falls State Park, choose one of the many trails that leads to the park's equally many waterfalls.
For your last stop, spend some time exploring Amnicon Falls State Park.
You can hike to see even more waterfalls, admire the beautiful scenery, and relax before heading home.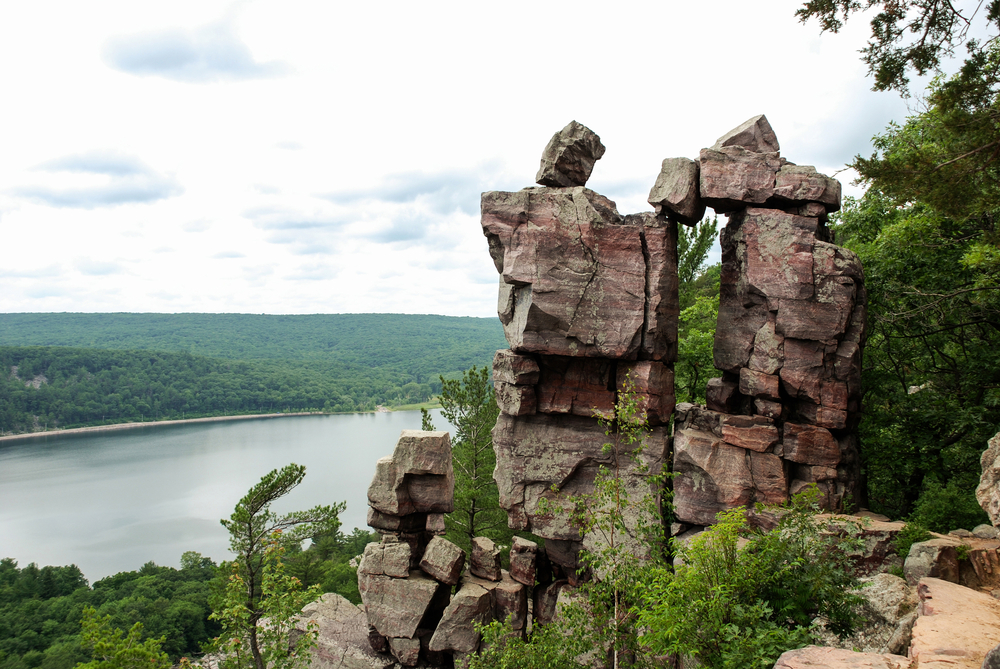 Find The Best Hidden Gems Of Wisconsin On This Road Trip
Highlights
New Glarus
Cave Of The Mounds
The House On The Rock
Witches Gulch
Grandad Bluff
This is one of the best Wisconsin road trips if you want to see some of the lesser-known attractions in the state, the true Midwest hidden gems.
The first stop is in the charming small town of New Glarus. New Glarus is America's Little Switzerland and is full of beer gardens, Swiss-inspired architecture, and more.
After exploring the small town, head to the Cave of the Mounds, which is a National Natural Landmark in Wisconsin where you can explore a massive limestone cave. It is on
Your next stop is in Spring Green to see the House on the Rock. This unique tourist attraction was designed by architect Alex Jordan Jr and opened in 1959.
Inside you'll find shops, gardens, distinctly designed rooms, and even whole streets. It's a really cool place to see in Wisconsin.
After exploring that man-made wonder, check out the natural wonder that is Witches Gulch in Wisconsin Dells. This is one of the best Midwest weekend getaways!
You'll need to take a boat tour to see this unique rock canyon that has a narrow wooden bridge, but it's worth it.
The last stop on this tour of unique places to visit in Wisconsin is the Grandad Bluff in La Crosse.
At the top of Grandad Bluff, because of its location, you are able to look down into Iowa, Minnesota, and of course, Wisconsin.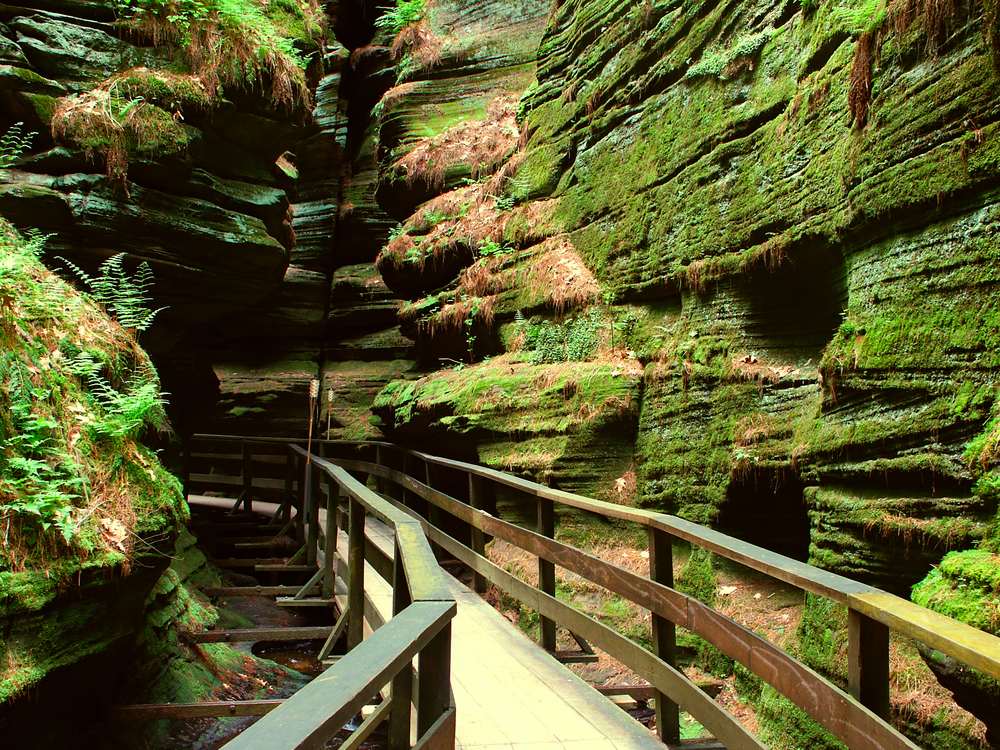 Explore The Beaches And Lakes On This Wisconsin Road Trips
Highlights
Racine North Beach, Lake Michigan
Geneva Lake
Devil's Lake
Lake Wissota
Meyers Beach, Lake Superior
Not only does Wisconsin have shores on two Great Lakes, but there are also a ton of smaller lakes scattered throughout the state.
For this lakeside getaway in Wisconsin, you'll drive from the southern area of the state near Lake Michigan all the way to the northern area of the state at Lake Superior.
Start your drive with some time spent at Racine North Beach which is on the shores of Lake Michigan.
It's just outside of Milwaukee and is a favorite Lake Michigan beach in the area. From there, head to Geneva Lake.
Geneva Lake is a popular day trip from Chicago because it is a great lake with beautiful beaches but also a fun beachy town.
Next, spend some time at Devil's Lake State Park and enjoy Devil's Lake. You can boat, swim, or simply hike and walking around the lake.
As you start to head towards Lake Superior, take a break at Lake Wissota, just outside of Chippewa Falls.
It's a calm lake that is perfect for some time spent relaxing.
The last stop on this epic road trip through Wisconsin is Meyers Beach, on Lake Superior.
Rent a kayak and explore the Meyers Beach Caves, spend the afternoon swimming, or just walk along the sandy shore.
You will find the best beaches in Wisconsin!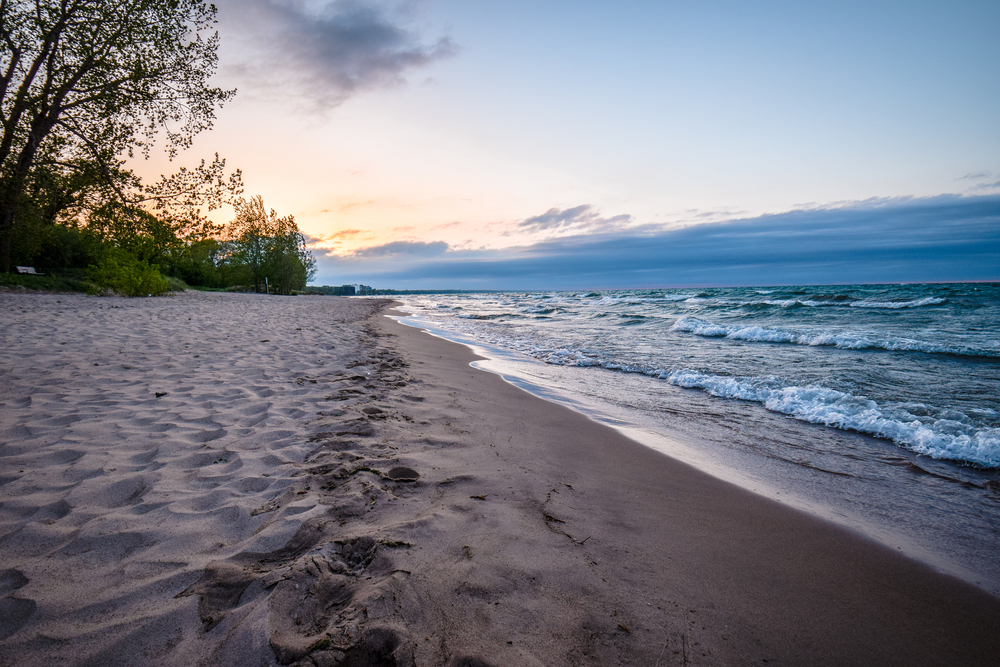 Spend The Day In The Driftless Area Of Vernon County
Highlights
Westby
The Cashton Amish Community
Wildcat Mountain State Park
Kickapoo Valley Reserve State Natural Area
Hillsboro
La Farge
Viola
There are so many stops on this particular scenic drive through Wisconsin because it's a small area and perfect for a day trip.
In total, if you check out all of these spots, you'll only spend a little over an hour on the road. Which means you can take your time exploring each stop.
Start in Westby, which is a Norwegian community in Wisconsin that is fun to explore.
From there, take a short drive to see the Cashton Amish Community. You can find locally made Amish goods and experience a little bit of Amish culture.
After seeing the Amish, spend some time hiking at both the Wildcat Mountain State Park and Kickapoo Valley Reserve State Natural Area.
They are both super close to one another and have some beautiful landscapes and views.
Head a little west to enjoy the charming town of Hillsboro, which is the Czech Capital of Wisconsin.
Your next stops are La Farge and Viola. La Farge is a tiny village that has a great farmer's market and apple orchard.
Viola is best known for its archeological historic site, the ancient Mound Park, and that is where you'll end your day trip in the Driftless Area of Vernon County.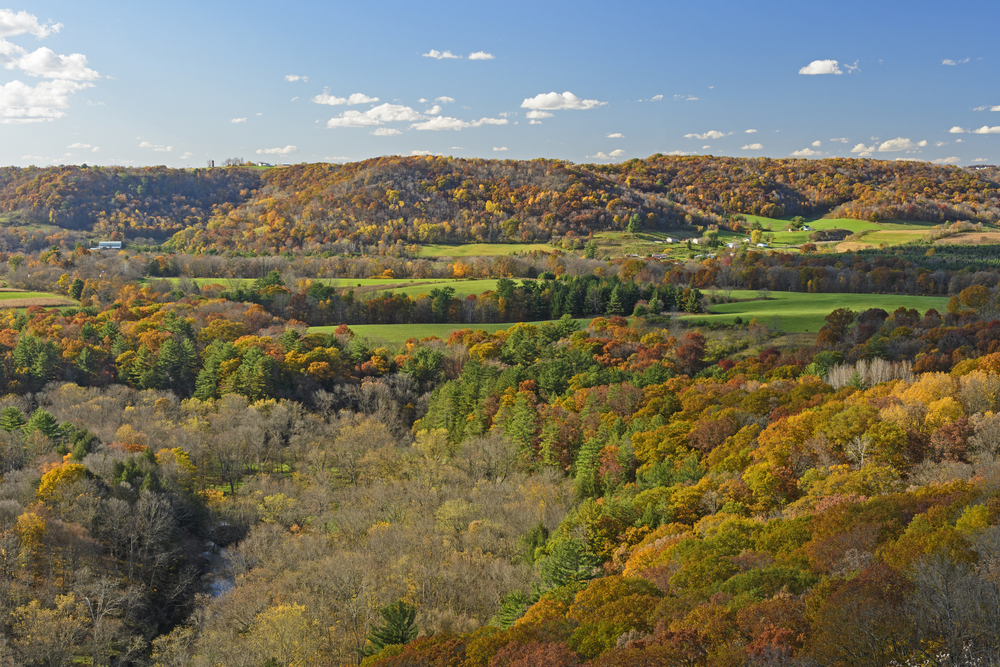 Lake Superior Highway
Highlights
Superior
Cornucopia
Bayfield and the Apostle Islands National Lakeshore
Ashland
To take this Wisconsin scenic drive along Lake Superior, I suggest starting in the town of Superior.
It's just within the border of Wisconsin, across from Duluth in Minnesota. It's America's most inland port and there is plenty to do and see there.
From there, head to Cornucopia, which is the northernmost town in Wisconsin and home to the Lost Creek Falls, one of the best waterfalls in Wisconsin.
Continue driving along the shore of Lake Superior and stop in the town of Bayfield.
Not only is Bayfield a super cute town to explore, but it's also how you get to the Apostle Islands National Lakeshore, one of the most beautiful national parks in the Midwest.
I highly suggest taking the time to tour the 22 tiny islands, their caves, and their shores.
Your last stop along the Lake Superior Highway is Ashland, Wisconsin.
Ashland is another charming town to explore that has a great main street full of shops, restaurants, and more.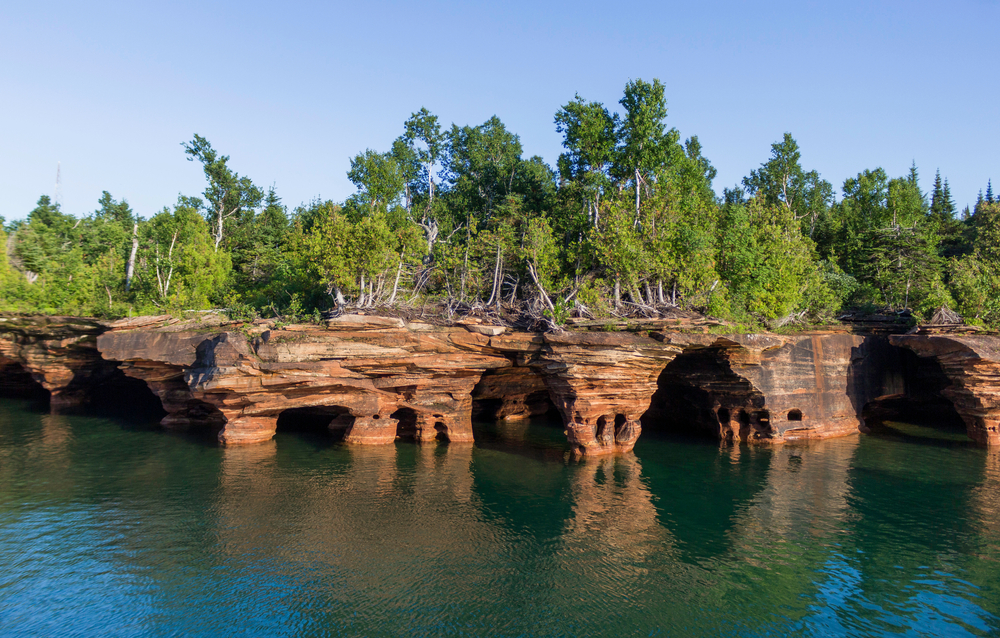 Packing List For Your Wisconsin Road Trips
If you will be traveling, either by plane or car to the Midwest, here are some tips on how to pack lightly.
A concealed travel pouch may be one of the most important items you bring along during your getaway in Wisconsin.
This unisex RFID-blocking concealed travel pouch is lightweight and comes in several colors. It has lots of organization to give you peace of mind.
If you have a pouch already that does not come with RFID protection, as I do, these RFID sleeves are the perfect solution.
This Anker high-speed phone charging battery is the exact one I carry with me on all of my trips.
My daughter gifted me with this FugeTek selfie stick and tripod setup for my birthday. I absolutely love it! It is made of lightweight aluminum and so easy to use.
I never leave home on a trip without my Bobble filtration bottle. The 18.5-ounce size is perfect for hiking and it fits nicely in the pocket of a backpack.
The replaceable carbon filter ensures clean drinking water whenever you want it.
Then this collapsible silicone foldable water bottle would work well for you. Would not take up much space at all.
This foldable water-resistant backpack would be great for holding snacks, sweaters, etc…
—
There are so many fun Wisconsin road trips to explore.
Wisconsin is a Midwest state that truly does have a little something for everyone.
From big cities, lakes, waterfalls, architectural marvels, national natural landmarks, and even botanical gardens, Wisconsin has it all.
I hope one of these itineraries inspires you to take a getaway in Wisconsin!