Are you looking for restaurants in Door County Wisconsin? You are in the right place. In this article, I will go through the best restaurants in Door County and where to get the best food.
If you have never visited Door Country you are in for a real treat. Situated on a peninsula jutting out into Lake Michigan, this area is beautiful.
The shoreline here is vast and incredible, the cute small towns and villages are so pretty. And you will find a myriad of things to do exploring sand dunes, forests, waterfalls, beaches, and islands. It's a great place for a weekend getaway.
There is so much to do in Door County and each season here is unique with fall being my favorite. The colors here in fall are just divine.
Door country was at one time, not an area known for its cuisine. However, the popularity of the farm-to-table experience has put an end to this. The popularity of local sustainable produce has meant a boom for this area in terms of eating establishments.
There are so many great restaurants in Door country it really was hard to pick favorites. Each of the restaurants chosen has something different and unique to offer. This list is by no means exhaustive but it is a start.
So get comfortable while we take a trip around the best Door County restaurants.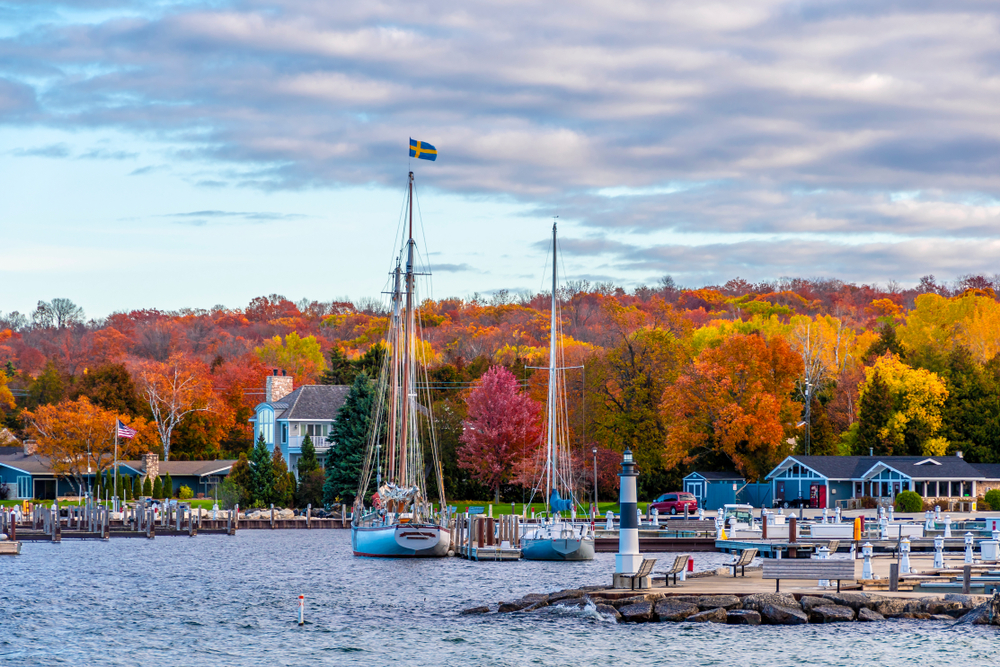 15 Best Restaurants In Door County WI You Must Try
Wickman House – Ellison Bay
This is one of the restaurants in Door County with not only great food but an interesting past. Set in a historic Inn, Wickman's has established itself as one of the go-to local restaurants.
Their motto is to deliver fantastic food and drink with integrity and warmth. The current owners are committed to keeping the tradition of good hospitality alive, which was the trademark of the previous Griffin Inn.
The menu is a mix of classic dishes with a local flavor. They serve such things as local heritage pork, cast iron chicken, and some great vegetarian dishes.
The restaurant is open 5-10 pm Thursday to Monday. Wickman House can get busy so I suggest you make a reservation so as to not be disappointed.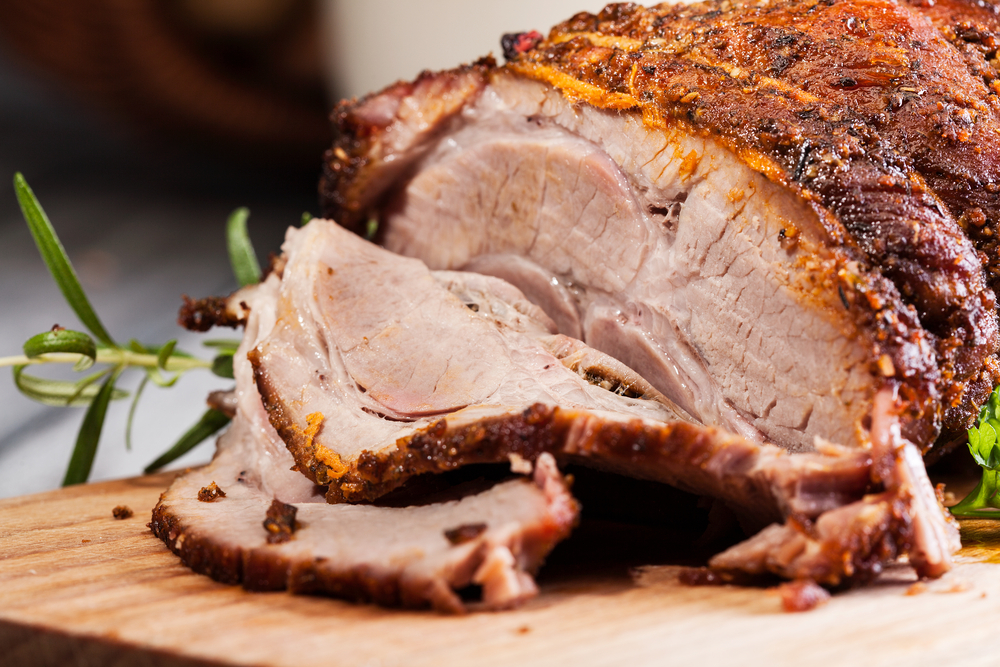 Al Johnson's Swedish Restaurant & Butik -Sister Bay
Al Johnson's is one of the Door County restaurants, that you must pay a visit to. This restaurant has been going for over 60 years and is quite legendary in these parts. Oh, and it has goats that live on the roof! Locals know it as 'the restaurant with goats on the roof'.
The menu is Swedish in nature with items such as homemade Swedish Meatballs and Sweedish Roast Beet on the menu
The place is more of a complex than a restaurant with a shop selling Swedish items, an outside bar, and an outdoor space where families can enjoy lawn games, drinks, and food on the green space. If you have children, they are catered to really well here.
The main restaurant is open from 7 am until 3 pm with the bar and outside spaces staying open longer into the evening.
Oh, and if you thought I was kidding about the goats they even have a goat cam. It's one of the Sister Bay restaurants you must see with your own eyes.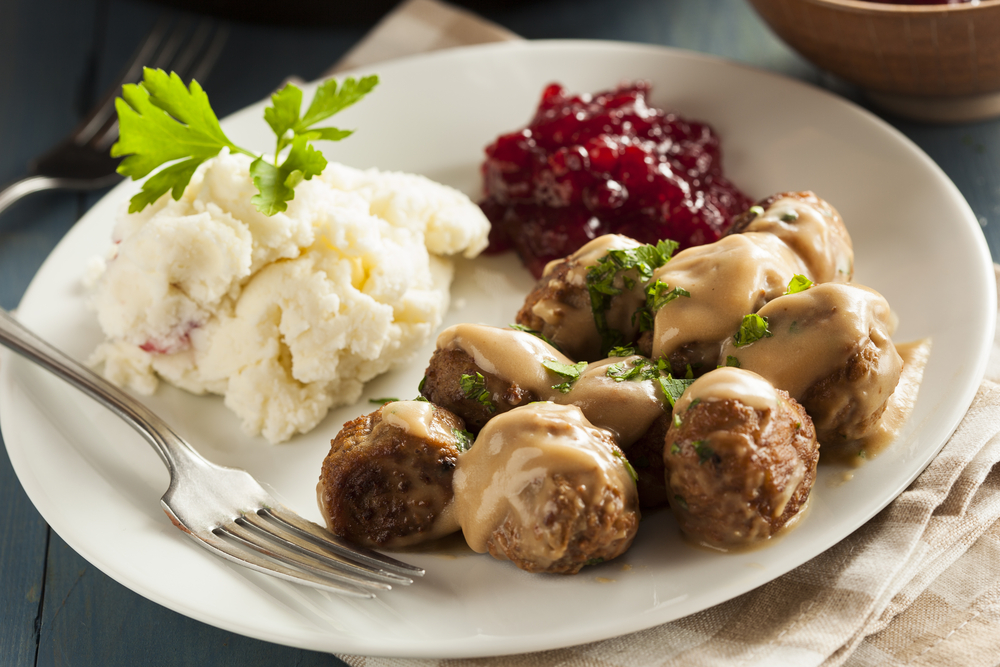 Chop – Sister Bay Is One Of The Best Restaurants In Door County
If you love a good steak then this is the best restaurant in Sister Bay is for you. While there is more on offer this eatery is all about steak in a relaxed informal setting.
It's a trendy-looking restaurant all wood and metal and it has a great patio with lake views.
Here you will find some of the highest quality steaks, fish and seafood cooked to perfection and pretty much any way you want.
There is nothing fancy about this place it's just about great ingredients and great food in a great setting. It's the perfect place to eat after a day of sightseeing.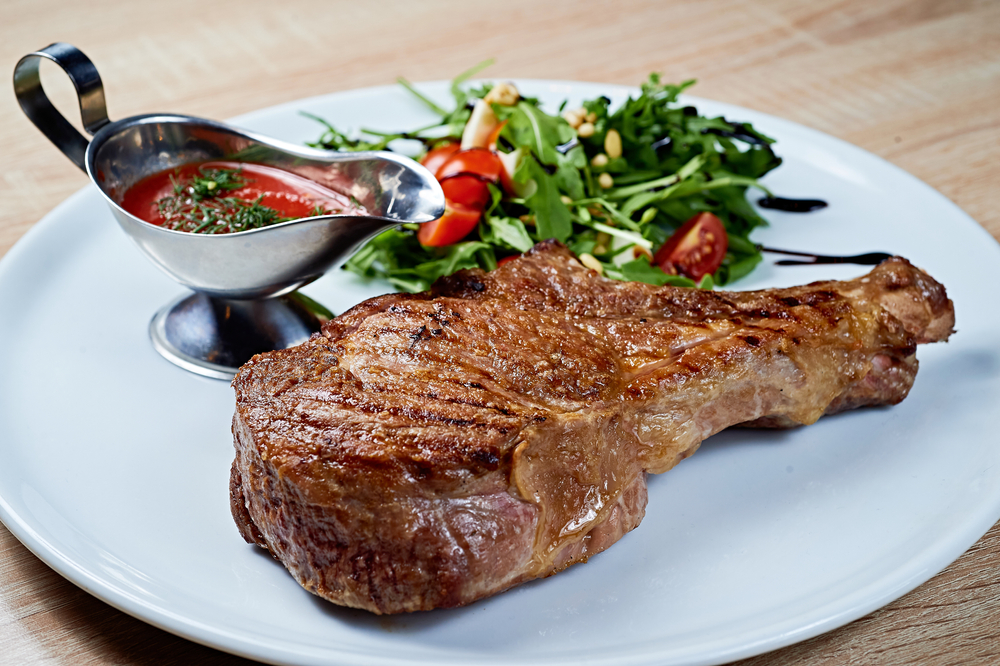 Roots Inn & Kitchen – Sister Bay
There are two things this restaurant is best known for. One is the bratwurst and two is the incredible vegan selection of foods. This is comfort plant-based food and it's oh so good.
They work with the local farmers and community entrepreneurs to put local products on the plate.
The inn that the restaurant is in is historic, quirky, and homely. Roots is closed Wednesday and Thursday but open for lunch on all other days.
If you are vegan or curious about how good vegan food can be then this is the restaurant in Door County to visit.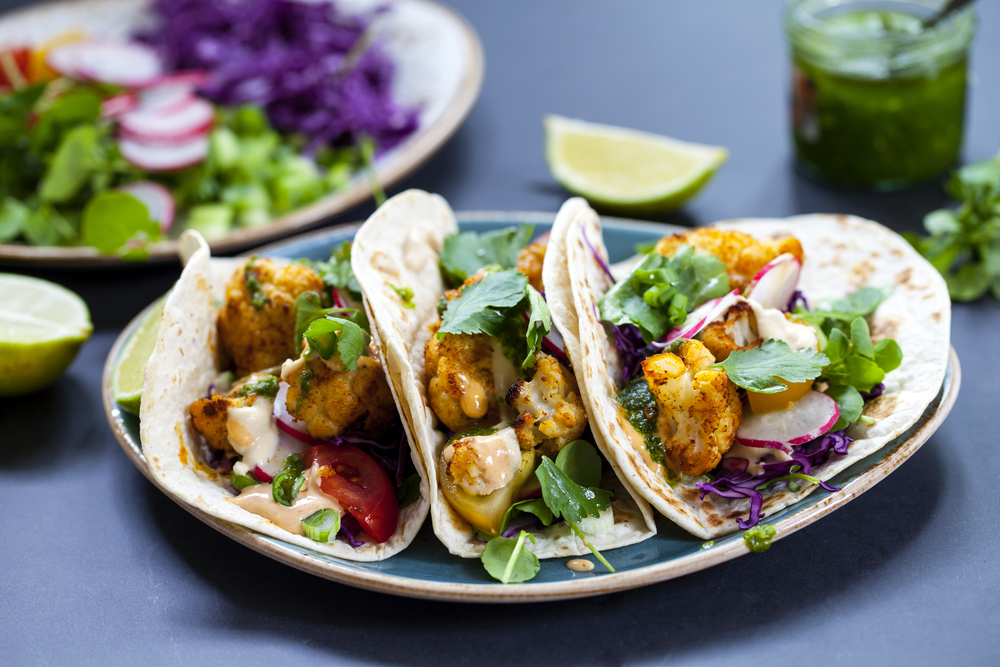 Pearl Wine Cottage- Ephraim
This place is hard to describe because I guarantee it's not like any other place you have been. It's a small casual wine-focused restaurant.
What makes this Door County restaurant unusual is that it is inside an old cottage the owners restored. It also doesn't take reservations as it expects guests to arrive early and stay late. It's almost like you are eating at someone's house here.
Outdoor seating is available but if you can go inside because it's a whole other experience. They serve what is called 'pearl plates' which are more like tasting plates with special attention paid to organic and biodynamic options.
There is something just so wholesome about this place. The owners care about the property, they care about your experience and they care what you are eating and drinking, it really is a delight.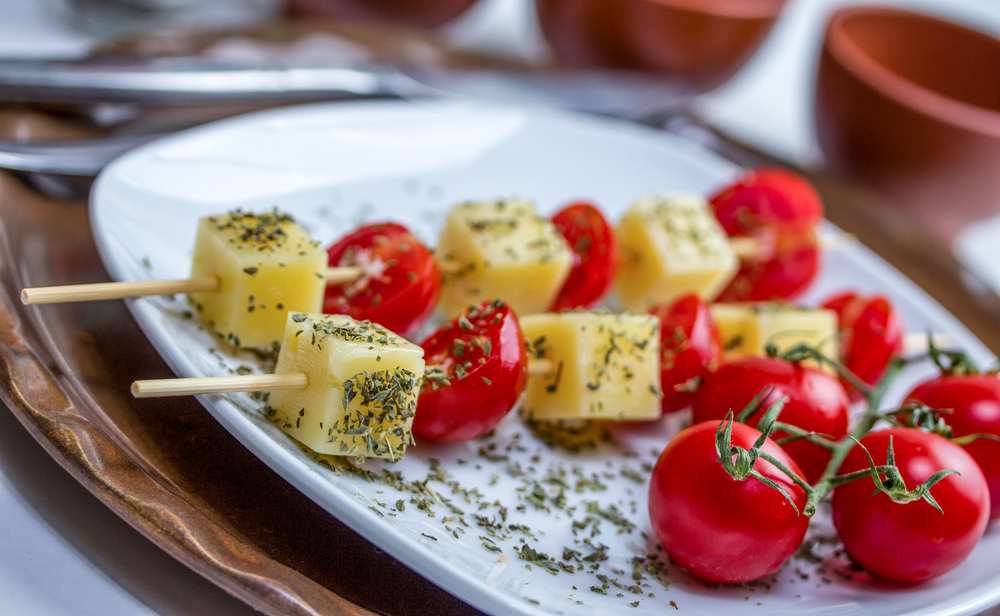 White Gull Inn – Fish Creek
If you want to try a traditional Door County fish boil then this is the place to do it. It really is something everyone should experience at least once.
A fish boil is essentially freshly caught Lake Michigan whitefish cooked outside over an open fire. It's a local tradition passed down from the Scandinavian settlers of the Peninsula.
Fish boils are served here Wednesday, Friday, Saturday, and Sunday evenings from May through October and on Friday evenings the rest of the year.
Not into fish? This historic inn does have a restaurant that offers some great options for a sit-down meal. The restaurant serves things like maple local duck and black Angus beef with a few vegetarian options available too.
And the local cherry pie here is delicious too.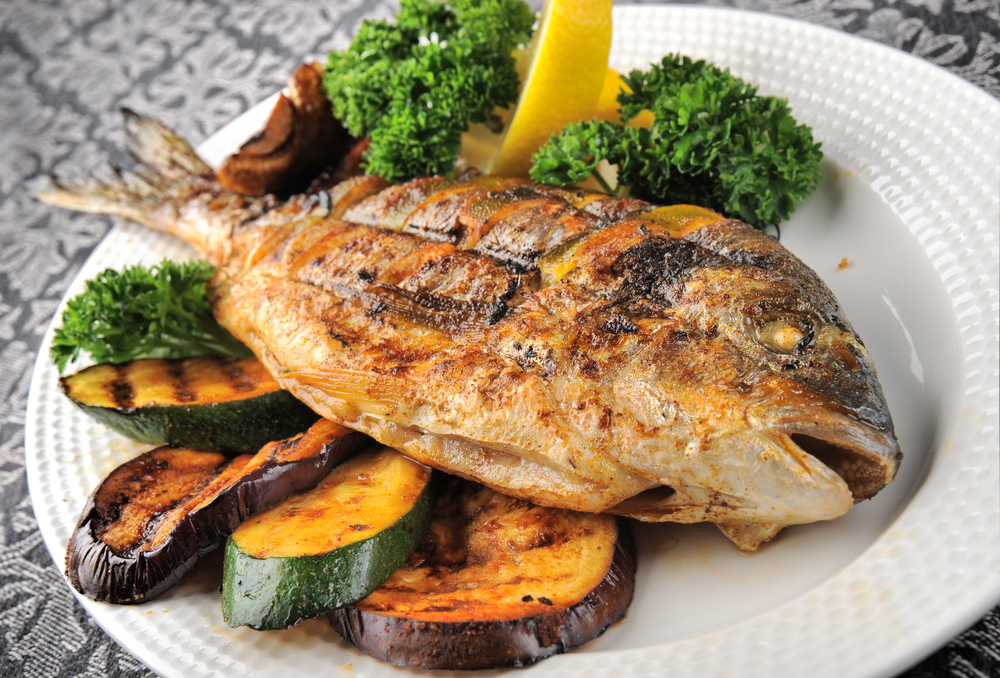 Wild Tomato Wood-Fired Pizza and Grille -Fish Creek
It might seem a little odd to have a pizza restaurant on this list but this one is worth it. These lovely wood-fired pizzas available in Sister Bay and Fish Creek offer something a little different.
Many of the pizzas include products from local farms so expect to find some unusual concoctions such as wild duck and pumpkin sausage and the Fun Guy with five types of mushrooms, spinach, and caramelized onions.
The restaurant is focused on two things. One, using sustainable products to create an affordable dining experience. And two, developing a broader definition of service.
The owner Britton Unkefer is dedicated to putting the heart back into the way pizza is created and served. One of the best restaurants in Fish Creek you must go to.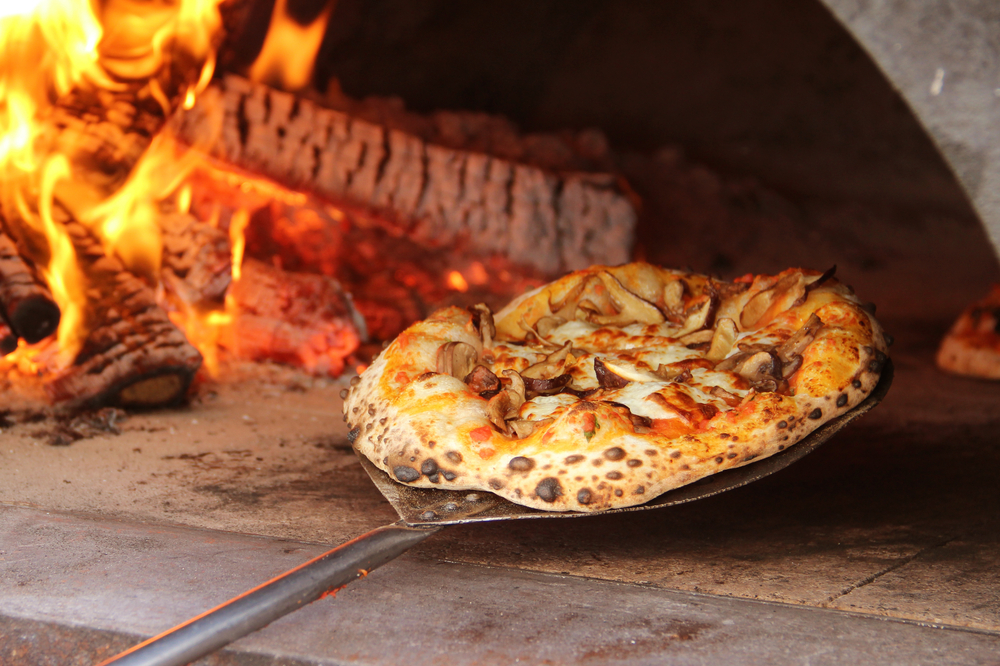 Chives – Baileys Harbor
Located in Downtown Baileys Harbor, Chives is all about food quality, presentation, and value. It's an upscale farm-to-table experience and one of the best restaurants in Door County.
The ingredients are fresh, seasonal, and local. Chef and owner JR Schoenfeld is known for his abundant use of vegetables.
The menu contains things like Burgundy Braised Beef Cheeks, Mussels and Chips, and Chicken Marsala.
And the desserts here are fantastic too. Reservations are recommended at this Bailey's Harbor restaurant.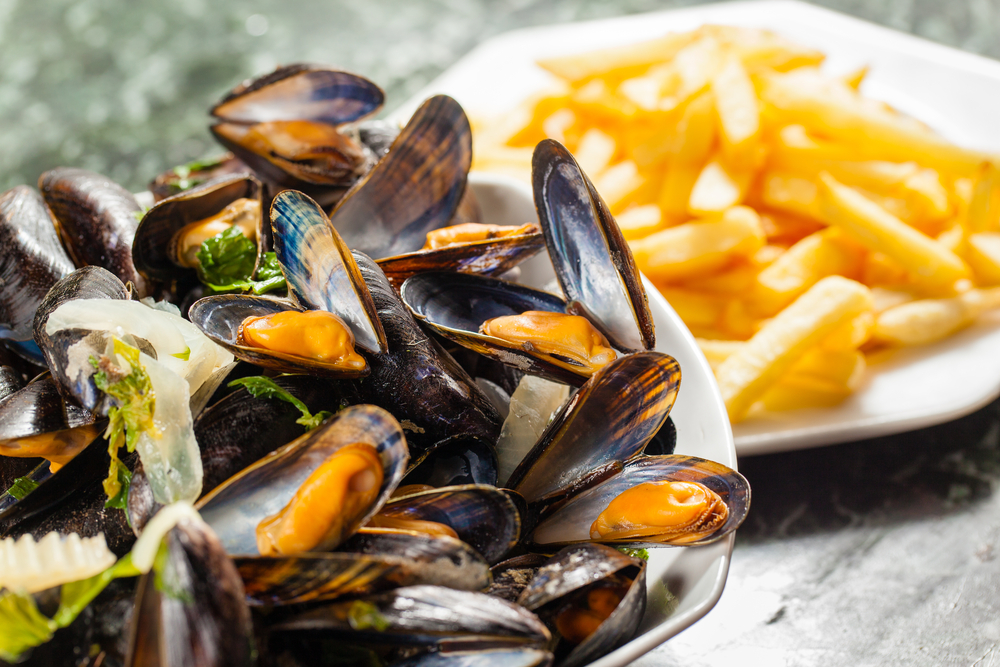 The Fireside Restaurant – Egg Harbor
This is a cajun-influenced restaurant run by executive chef Blake Schar who pays tribute to his New Orleans roots.
The food is of great quality, the menu is creative and their supper clubs are just amazing. Expect the cajun favorites like jambalaya and chicken and waffles making an appearance. But also expect something different like cherry BBQ ribs and shrimp with goat cheese gits.
The flavors here are amazing and it's so worth popping in here and grabbing a bite. One of the best restaurants in Egg Harbor to visit.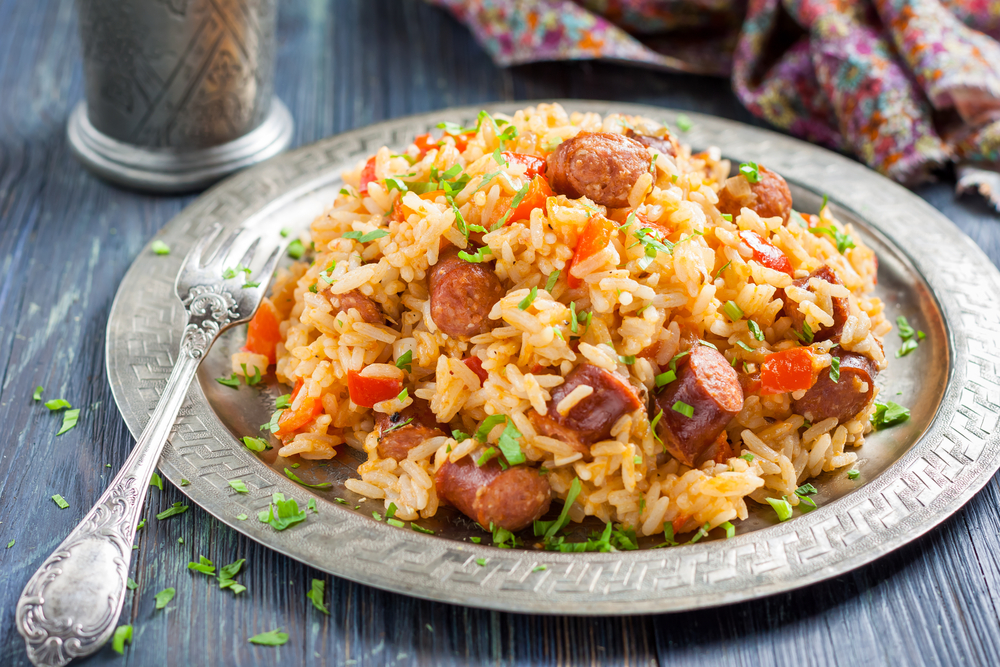 The English Inn-Fish Creek
Think elegant supper club and old English pub and that gives you a feel for this place. It's cozy, dark with lots of wood, and has that real homely feel.
The food is more American, upgraded with lots of steak and seafood cooked in various ways. While there are English notes running through the menu don't expect to find traditional bangers and mash.
If you like good produce cooked the way you like it then this is the place to come. Think broiled pork chops, prime rib, and beef liver.
They do also serve nightly featured items and the beef wellington has quite a good reputation. If you love good meat this is one of the restaurants in Door County for you.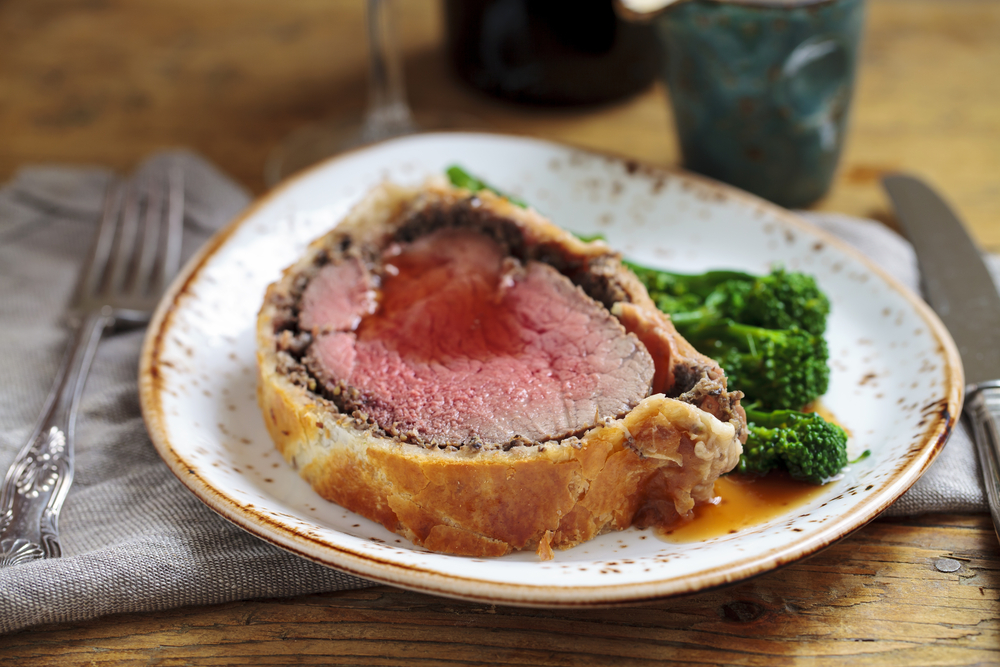 Florian II Supper Club-Baileys Harbor
I do love a place with history and this restaurant has been in the same family for over 60 years. The restaurant was given to the family in 1956 to clear a debt. This day changed the Kwaterski family forever.
Four generations later with several challenges along the way the family still runs this popular and much-loved spot. Now run by the great-grandchildren of the original owners this place has a charm hard to replicate.
It serves traditional American food like BBQ ribs, roasted Wisconsin duck, and Lake Michigan whitefish.
This restaurant in Door County also regularly runs events and has live entertainment. The views from the restaurant over the lake are also tremendous.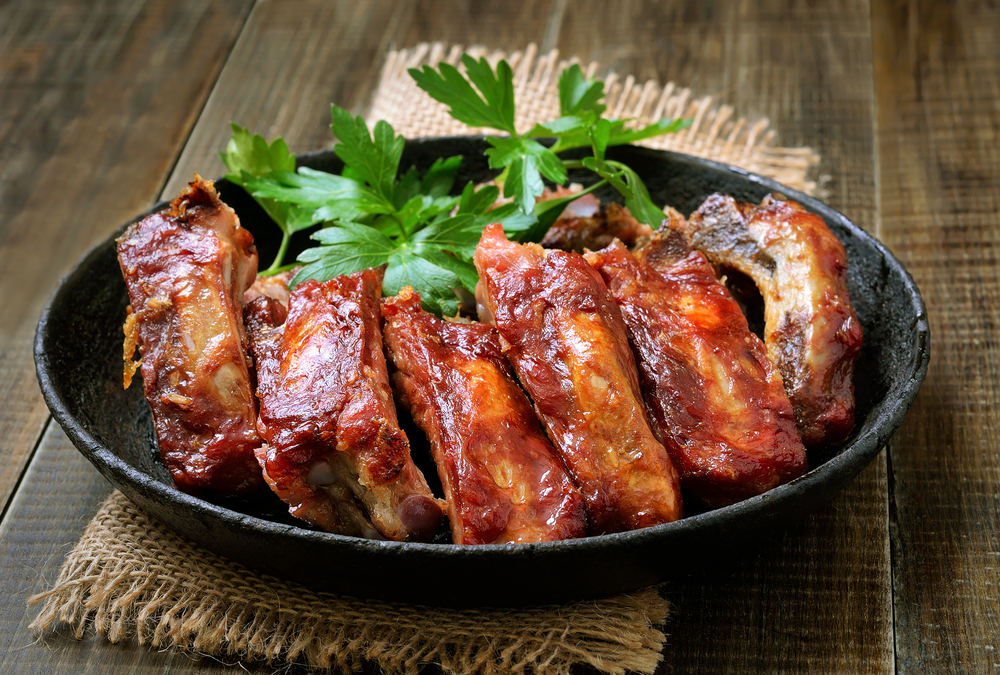 One Of The Best Restaurants In Door County Is The Old Post Offcie- Ephraim
This award-winning Door County restaurant is in the beautiful historic 1900s post office and boasts waterfront dining.
The large windows look right over the lake and the view is beautiful.
They serve breakfast and host evening fish boils. These boils include fish, potatoes onions, homemade bread, and cherry pie. And if you don't like fish swap for chicken or ribs.
And the best bit is the sunsets here are worth the trip alone.
Barringer's Restuarnt -Fish Creek
Owned and operated by the same chef who owns Chives, you know this place is going to be good. This is a supper club steakhouse experience.
It's fine dining here with steaks, fresh seafood, and some delicious and generous side portions. You can dine in the historic dining room or in the outside bar.
It's chic but welcoming and very fresh-looking. On the patio bar, you will find things like hamburgers and hot dogs but all with something a little bit unusual and extra.
Barringer's was traditionally a summer ice cream shop designed by architect Charles Gabertin in 1910. It later turned into a coffee, gift, and ice cream shop in the '40s and was turned into a restaurant in the '80s.
It's an unusual building that stands out and is fondly loved by locals. And contains one of the best restaurants in Fish Creek.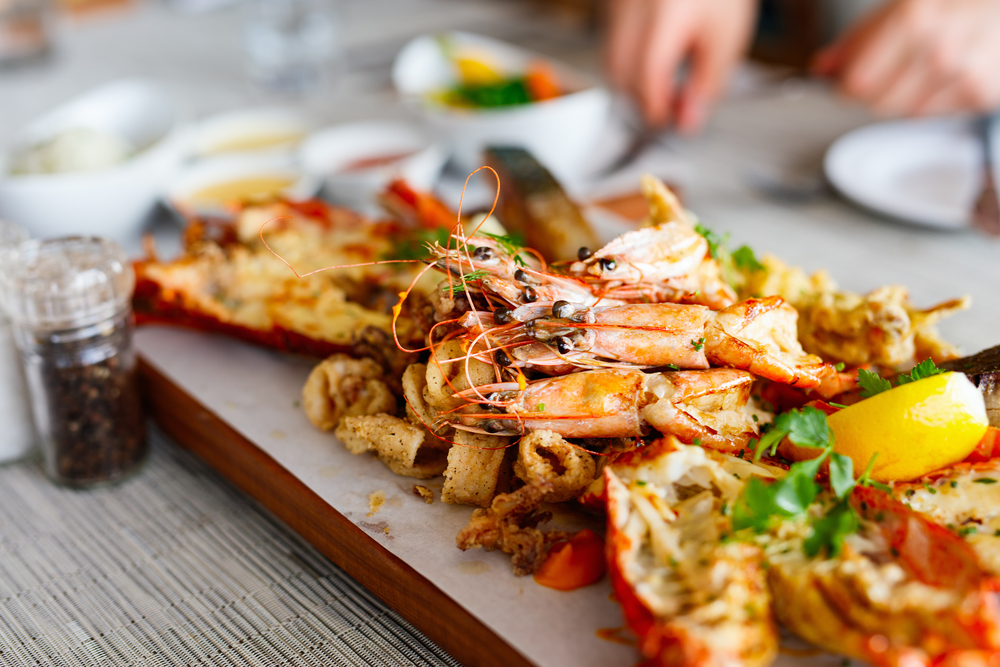 Nightingale Supper Club – Sturgeon Bay
This is one of the Sturgeon Bay Restaurants you need to pay a visit to. Serving the locals since 1913 this restaurant has stood the test of time.
This Door County restaurant serves a variety of steaks, seafood, poultry, salads, and soups. They offer a fabulous fish boil, something Door County restaurants are known for.
It's a warm and welcoming Sturgeon Bay restaurant with an attentive staff. You will leave this place with a big smile and a happy belly.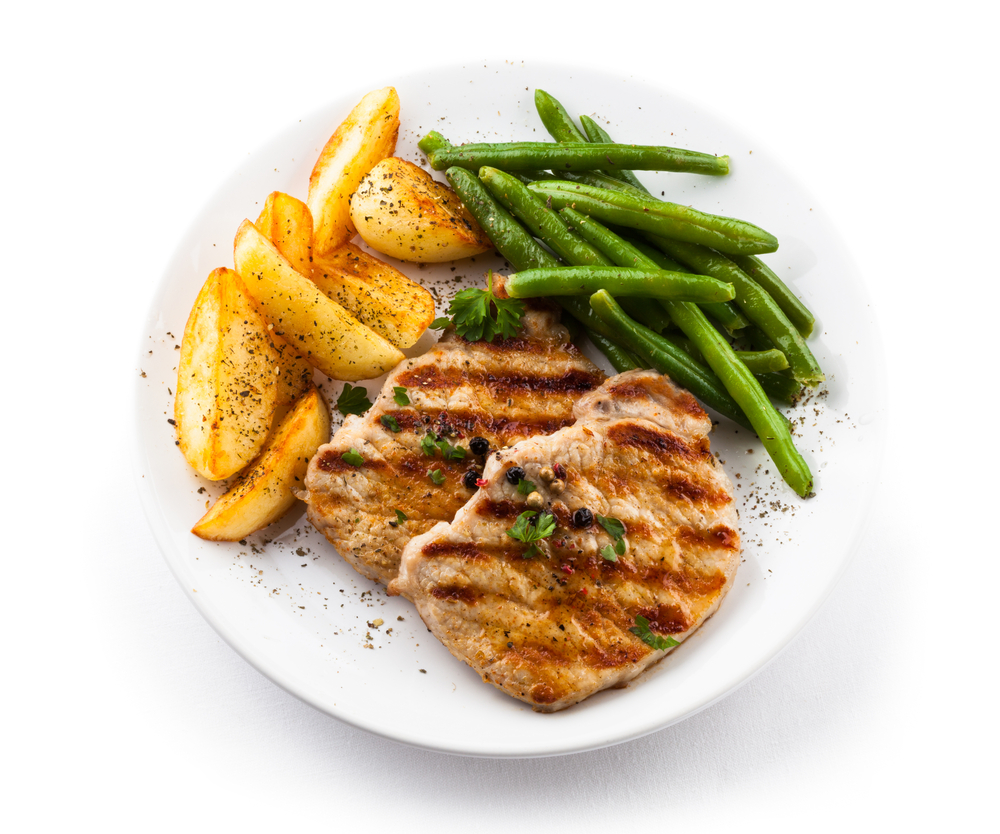 Grasse Grill -Sister Bay Is One Of The Best Restaurants In Door County
This restaurant is on the list because according to views it's very vegetarian and vegan friendly with most of the vegetarian options happily made vegan by the staff.
Grasse specializes in gourmet burgers, salads, sandwiches, vegetarian items, and Nana's Mac n' Cheese. Vegetarian items include things like Apple Orchard Sandwich, Hippie wrap, and veggie burgers
In Sister Bay this restaurant is now in its 10th year and is open 11-7 every day but Tuesday and Wednesday.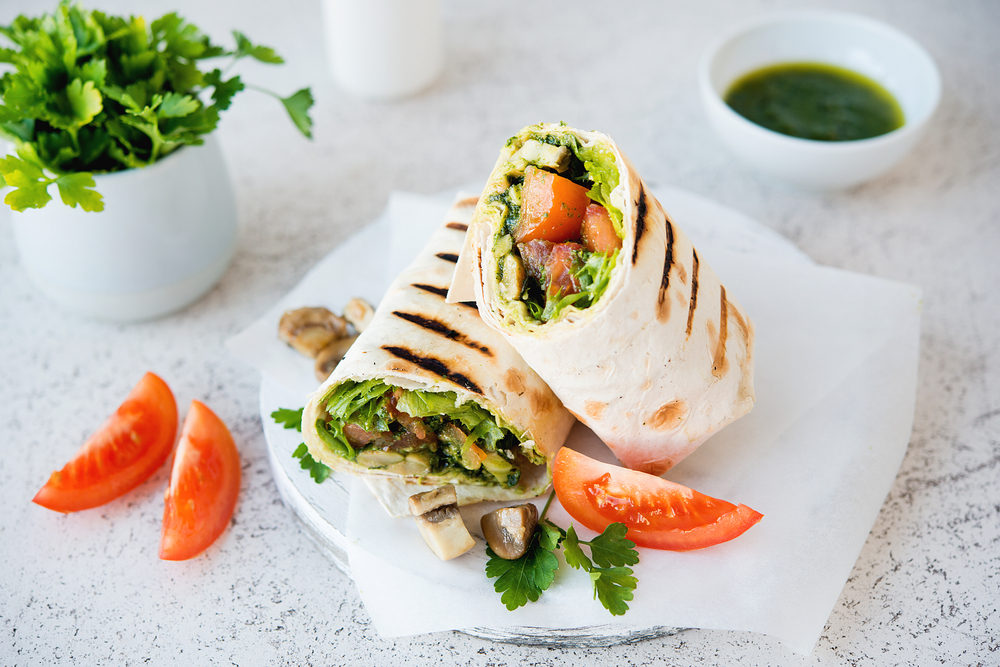 As you can see when it comes to restaurants in Door county there are so many to choose from. If you have visited this area or are local please add your favorites to the list in the comment section below so others can see them too.
Whichever of these Door County restaurants you visit I know you will have a fabulous time. Visiting Door County and its epic eateries is truly one of the best things to do in Wisconsin.