Are you looking for restaurants in Minneapolis? If so, you have come to the right place.
Whether you love seafood, Italian, or are a meat lover Minneapolis has it.
What you probably haven't heard of when it comes to Minneapolis' top restaurants is how many there are.  Over the past few years, Minneapolis has become a place with many great places to eat.  
One of the best things to do in Minneapolis is to explore all the culinary options there are!
So here are 15 delicious restaurants in Minneapolis I suggest you look into.  They all offer something different from each other and I'm sure you will find a new favorite.
15 Best Restaurants In Minneapolis MN You Must Try
 Birchwood Cafe
An informal cozy neighborhood café that prides itself in offering something for everyone. The food is local, sustainable, organic, and changes with the seasons. 
This cafe's motto is 'fostering community, revealing connections and inspiring gratitude' which gives you a good idea about what this cafe is all about. It's a breakfast-to-dinner restaurant serving American fare.
Inside it's a funky-style cafeteria kind of vibe with food that is ordered at the counter and brought to the table. The menu will delight vegetarians, vegans, and meat lovers alike, and if you can't find what you want just ask.
This is a lovely restaurant in Minneapolis for you to enjoy during your visit.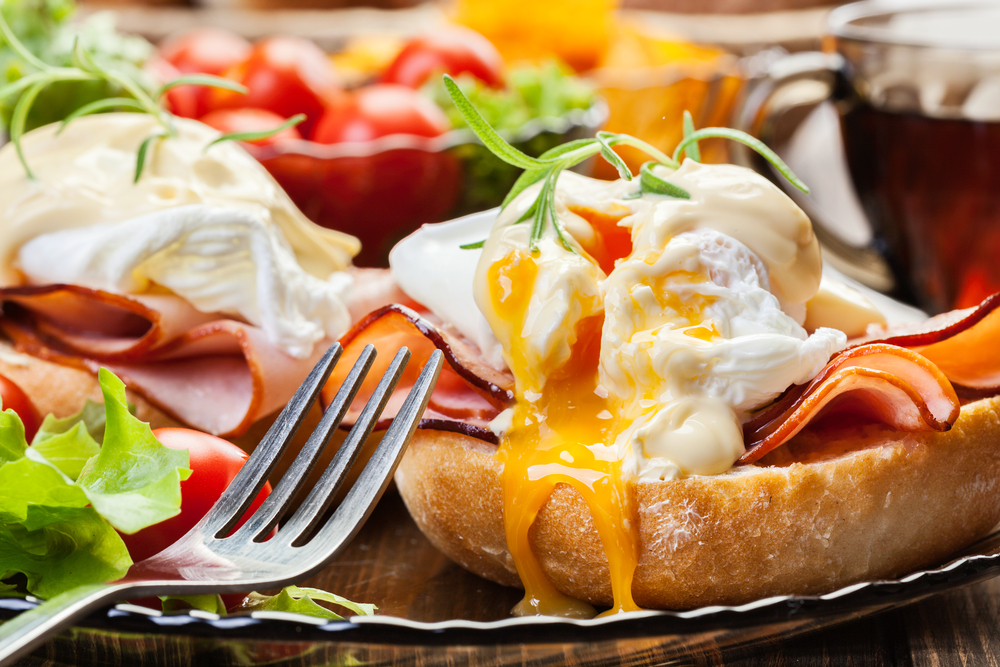 112 Eatery Is One Of The Best Places To Eat In Minneapolis
This is one of the best downtown Minneapolis restaurants that you have to visit. 112 Eatery has a great ambiance coupled with fabulous service and amazing food.  Award-winning chef Isaac Becker has created a home away from home vibe here which is quite irresistible. 
The interior is a more comfortable New York apartment than a restaurant wood and exposed brick. It manages to mix elegance with comfort making a very unassuming but great restaurant.
It's an intimate place and great for a romantic evening. The restaurant is open every evening other than Sunday and Monday. If you can, reserve a table as it's always busy here. 
The menu is a stunning concoction featuring things like tagliatelle with foie gras meatballs, octopus with avocado puree, radish, and mint salad with sweet corn, almond & gorgonzola cream.
One of the best places to eat in Minneapolis, and well worth a visit.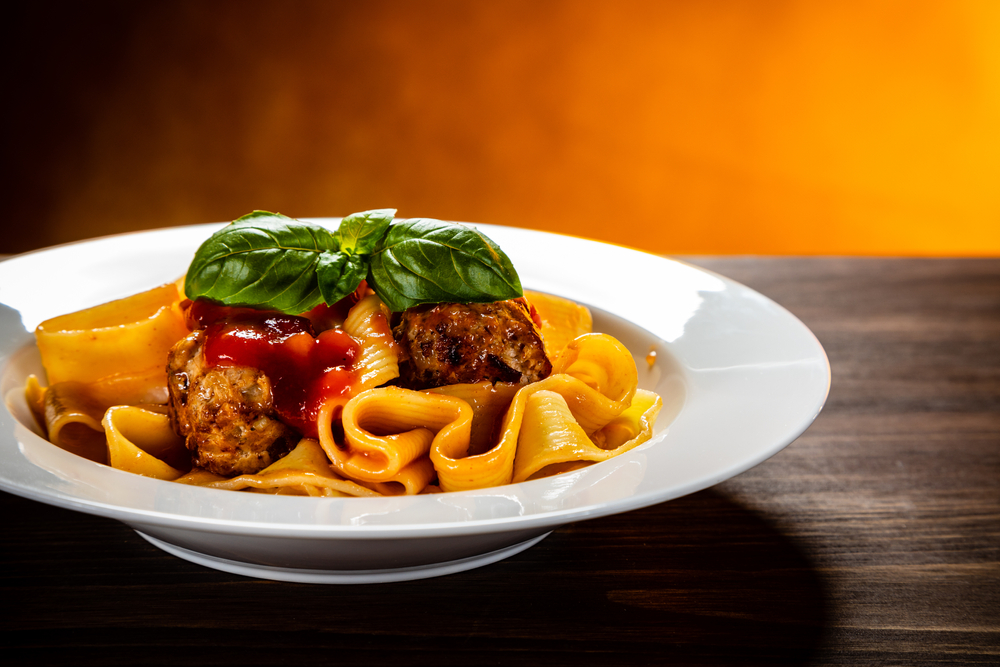 Manny's Steakhouse
If you love red meat and fine wine then this is the restaurant for you. They are renowned for their signature meat cart, top-grade steaks, and surf and turf.
The portions are big, the cocktails strong and the reputation much bigger. It's a local landmark national destination and is one of America's top ten steakhouses.
It looks like you would expect a steak house to look: all wood and red and satisfying to look at. It's not inexpensive though with a steak costing about $80.
If you love meat and are celebrating it is well worth it. 
This is one of the best restaurants in Minneapolis perfect for date night.
Be sure to add this to your list of things to do in Minnesota itinerary!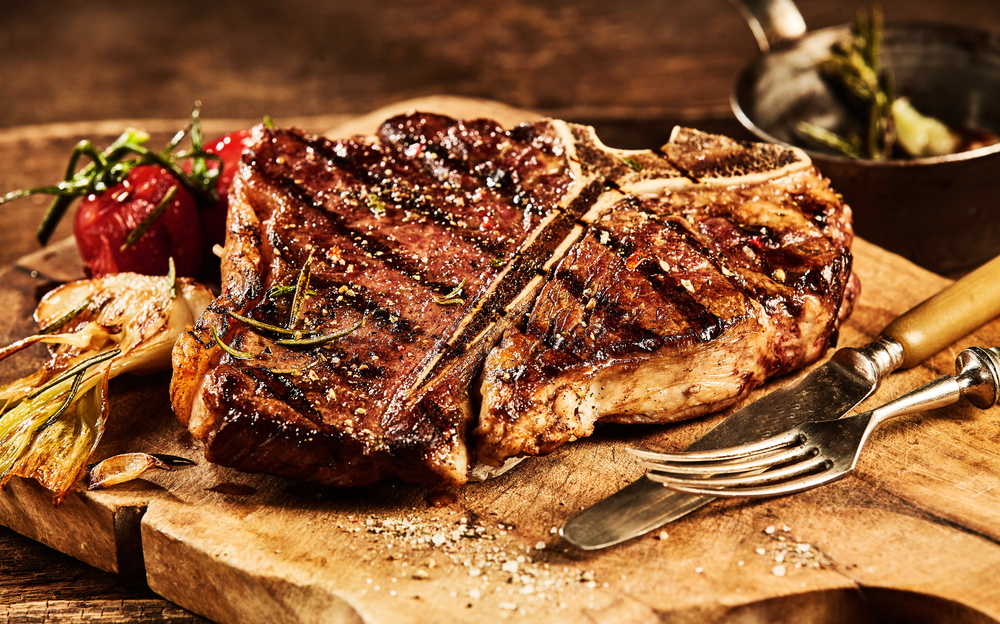 Hai Hai If You Are Looking For Asian Food In Minneapolis
Hai Hia is a Southeast Asian street food restaurant and bar in northeast Minneapolis. In their own words, they serve bright and fresh dishes full of herbs, bold flavors, and textures.
Some say eating here feels like a tropical vacation. It's a place with a real summer feeling even if the snow is falling outside.
Like most Asian food it's pretty easy to find something meat-free and often vegan here even though they don't specifically cater towards this.
The menu is a delight with such things as banana blossom salad and coconut shrimp toast. This place is beautifully designed has great food and a relaxed happy atmosphere.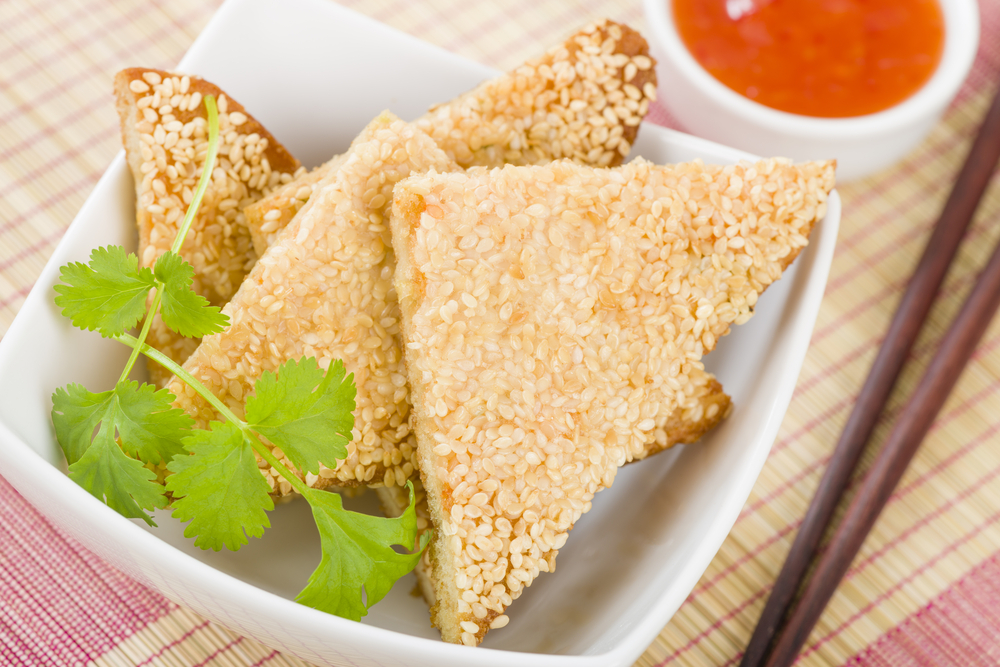 Kado No Mise
If you are looking for somewhere for a really special treat this is it. It's more of an experience than a meal that you will pay $150 for. This is one of the north loop restaurants you won't want to miss.
It's an omakase experience. Omakase, which translates to "I'll leave it up to you," is a dining experience in which you leave your evening in the hands of the chef. They also offer Kaiseki experiences which are more akin to a traditional tea ceremony.
Most of the dishes are fished-based and are out of this world. You need to inform them before you go of any allergies. If you are looking for a unique foodie experience, this is the restaurant in Minneapolis for you.  
Martina
Martina is all about bringing Argentinian-inspired cuisine to the Linden Hills neighborhood of Minneapolis. This philosophy here is that you are so delighted you will return.
The restaurant serves a selection of seafood and meat cooked over a wood-fire grill in a warm friendly environment. That's why locals and tourists gravitate here when looking for places to eat in Minneapolis.
They also serve great cocktails here if you needed another reason to visit. This palace is unique and a great place to bring a date or to go with a group of friends. It's cool and impressive.
The menu includes things like cinnamon fried calamari, celery root ravioli, and grilled butternut squash. Vegetarians and vegans shouldn't have a problem finding something suitable on this menu.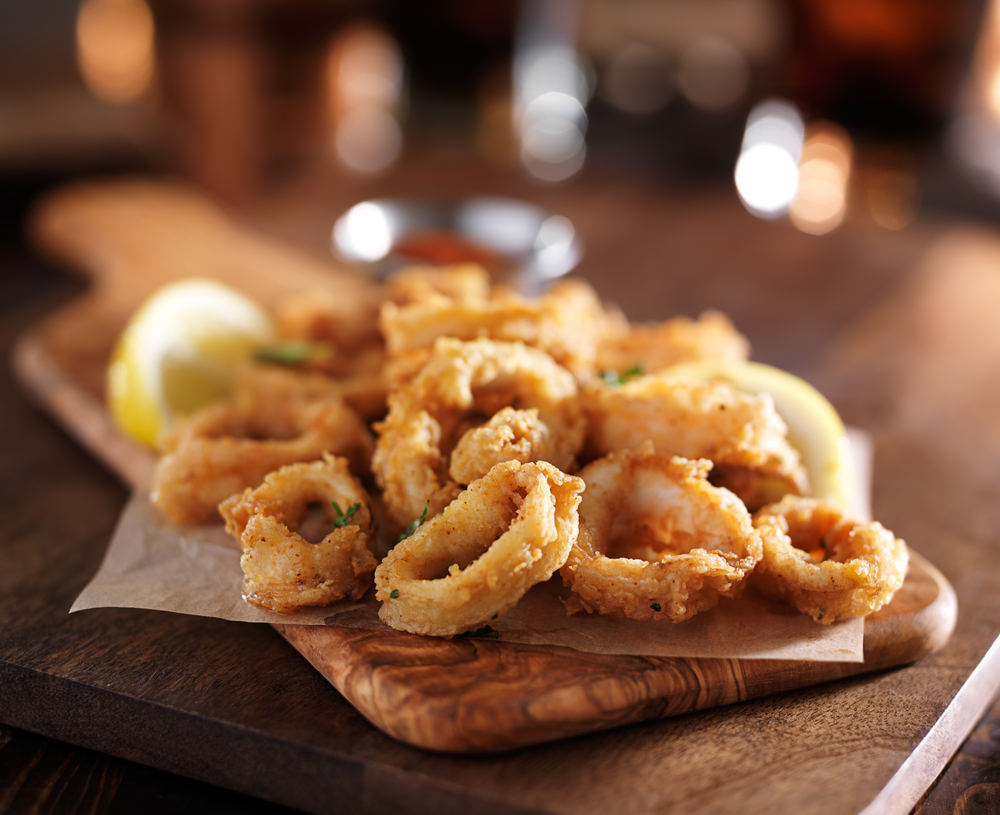 Grand Cafe
When a restaurant tells you they are all about meaningful, joyful, and delicious moments you know you are in for a treat.
Fronted by chef Jamie Malone, a semi-finalist for the James Beard Award Foundation's "Best New Restaurant," and named Food and Wine magazine's "Best New Chefs,"  you can be sure you will have an unforgettable evening.
It's a refined French bistro with imaginative takes on the classics like a savory donut chicken liver sandwich for example.
Inside it has a lovely millennial feel with some Instagram-style design elements. If you want to be in with the hip crowd head here. This is clearly ne of the best restaurants in Minneapolis.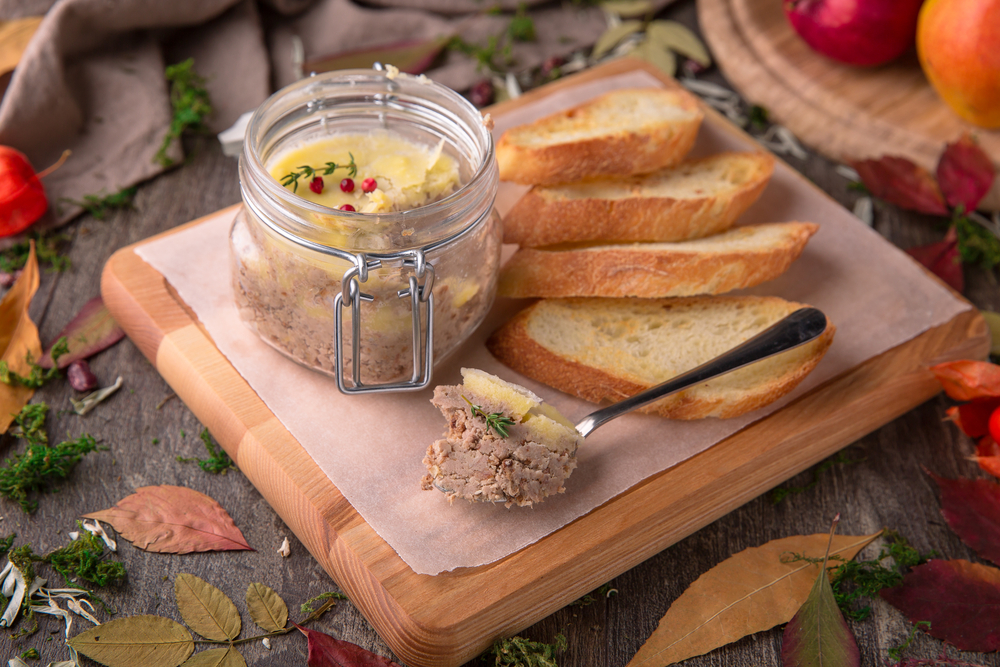 Tenant Is One Of The Best Minneapolis Restaurants
This restaurant is small yet perfectly formed and has a six-course tasting menu that changes daily. The food is fresh seasonal and reviews say the food is delicious.
The tasting menu is $60 and is served Tuesday to Saturday with three-time slots available. If you have dietary requirements they must know in advance to accommodate you. Make sure you make reservations as spots fill up very quickly.
If you love the tasting menu experience, then this is a real gem and well worth a try.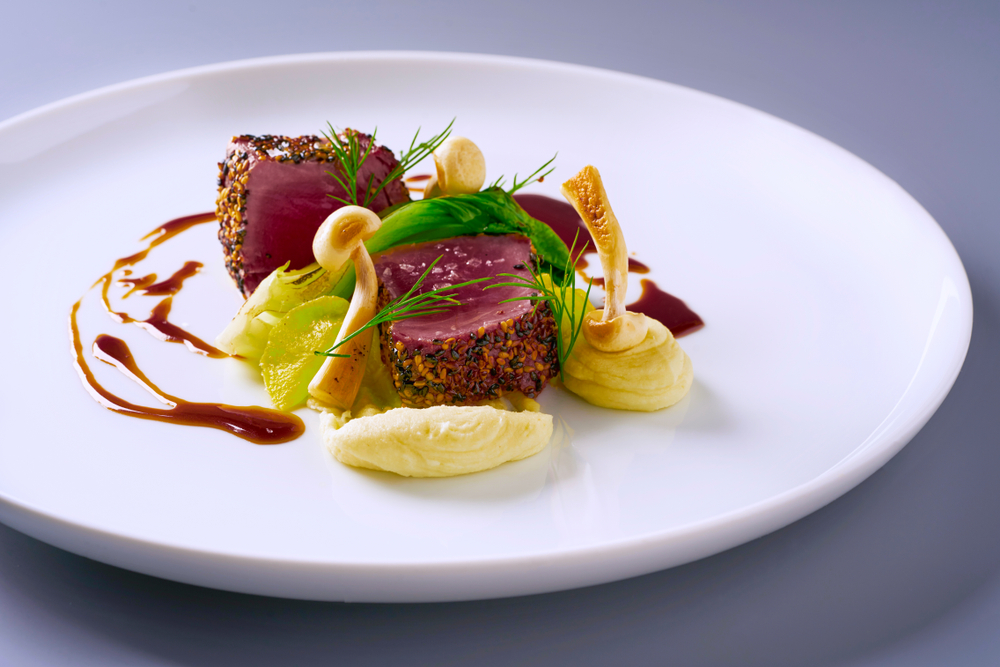 Restaurant Alma
Here you get two restaurants for the price of one. Restaurant Alma offers dinner, a three-course set meal for $62. Basically, the chef serves his picks to you and you leave it to him. These dishes are always seasonal, sometimes themed, and always incredible.
The Alma Cafe serves everything from small plates to pastries along with a full-service bar. They also have some great vegetarian and vegan options. And Thursday is cheeseburger day for those interested.
This place cares about its food, how it tastes, and has a lovely atmosphere. That makes it one of the top eateries that serve Minneapolis food.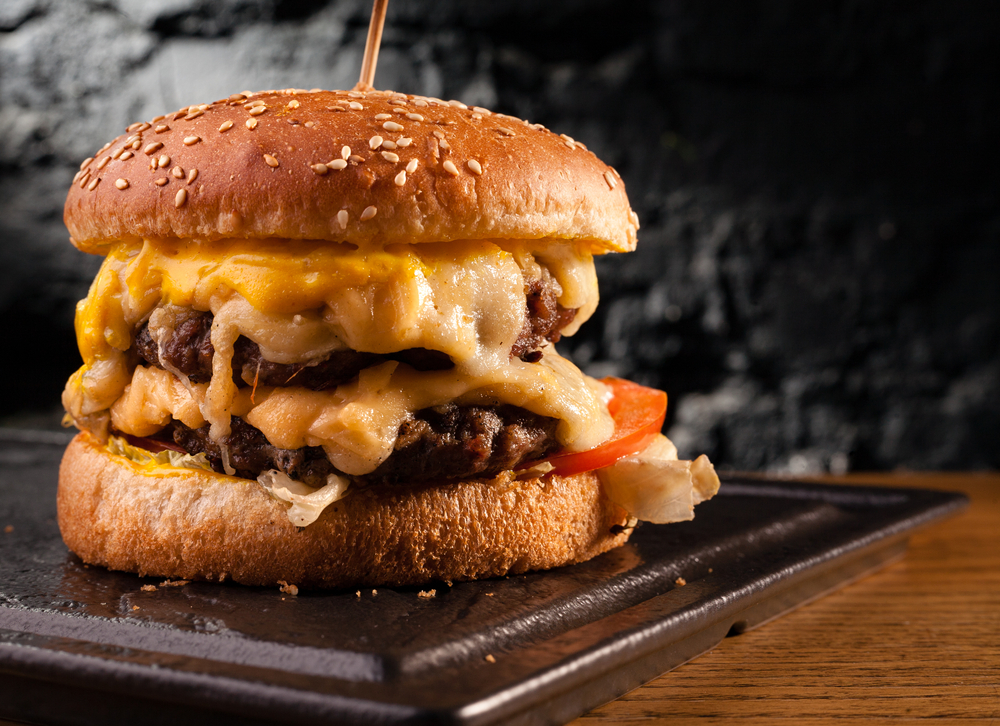 Try Young Joni For Wood-Fired Pizzas
In the Art District, this restaurant is run by James Beard award-winning chef Ann Kim and serves wood-fired pizzas and globally influenced dishes.
The list of pizzas you can get is long somewhat unusual and not the ordinary, pick from things like Korean BBQ, Tavern Pie, and Broccolini.
It is a popular place serving food in Minnesota and is always busy, so book a reservation or expect a wait. It's lovely and airy yet cozy inside, all metal and wood and very cool. 
Behind this Minnesota restaurant is the back bar. It serves drinks and pizzas in a really cozy setting if you are looking for something a little more intimate.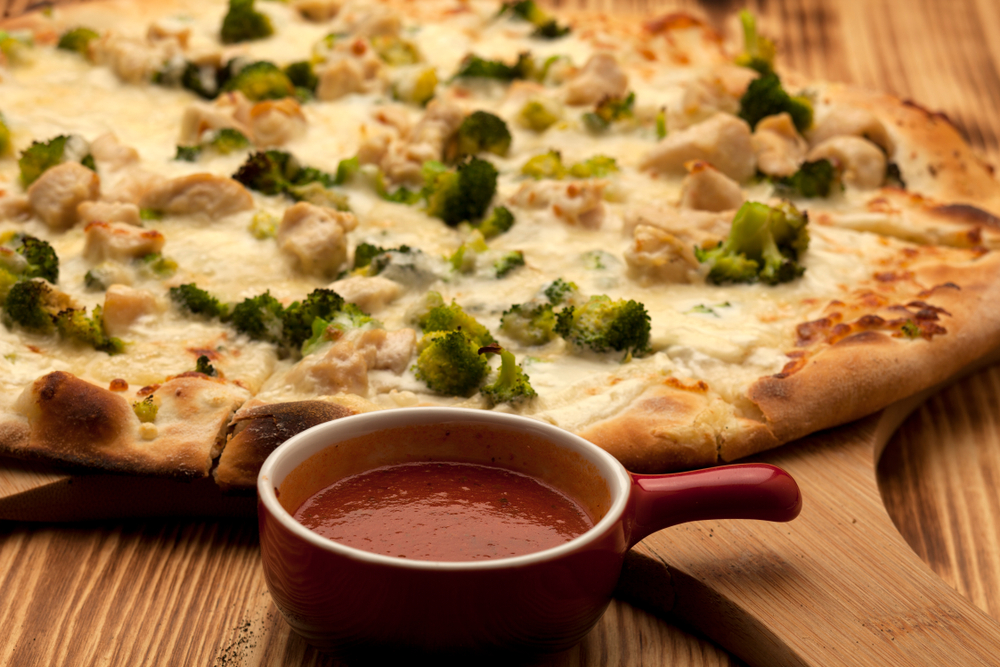 Spoon And Stable
Located in what was a horse stable from 1906, this restaurant in Minneapolis MN is in the heart of the north loop area. It is run by yet another Beard award-winning chef, Gavin Kaysen. 
The cuisine revolves around the midwest seasons. The menu is in fact created with them in mind mixed with the french cuisine Kaysen is trained in. 
It's one of those restaurants that will work for any occasion. And they have gluten-free and vegetarian menus. 
It is always busy here and often difficult to obtain reservations so try to place your reservation early. You can order from the full menu at the bar where it is often easier to get a spot. 
One of the best restaurants in Minneapolis, this is one to have at the top of your list.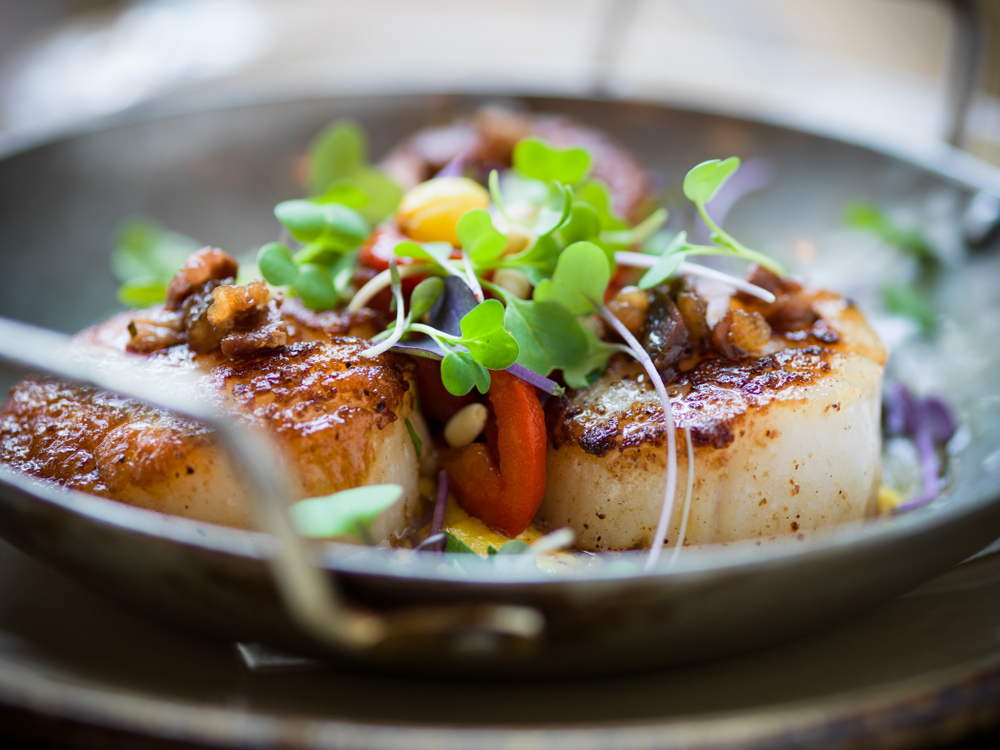 Hard Times Cafe
This Minneapolis restaurant has been the go-to haunt for vegans and vegetarians for a while.
It has a somewhat punk rock atmosphere with a graffiti-painted exterior. It's well worn and much loved. 
The menu is extensive here which is exceptional for a vegetarian and vegan restaurant. You will also pretty much always find this place open. 
The menu includes options like vegan pancakes, stir fry with a choice of tempeh, tofu, or seitan. Other options include greasy spoon-style dishes like breakfast eggs, toast, and hash browns. 
If you are searching for plant-based food, this is one of the best restaurants in Minneapolis that offers it.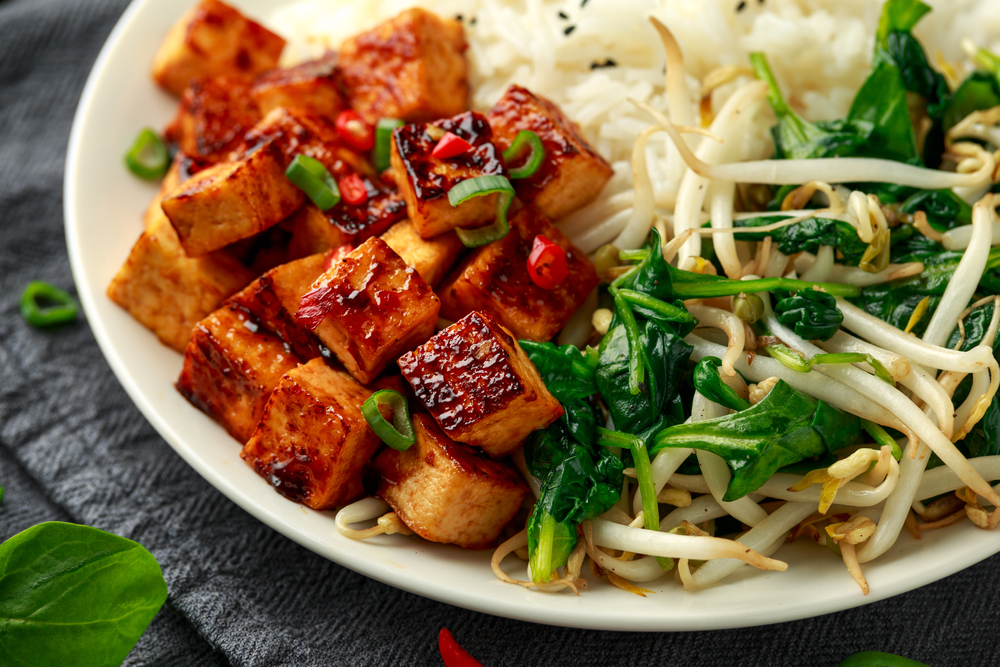 Seed Plant-Based Cafe
Located on the edge of Minneapolis in Greenway Lakes Commons this vegan restaurant will not let you down.
They are all about 'happy people eating plants' which sounds perfect to me. 
This restaurant just screams good people, good food, and good community. It's all served up in an airy bright restaurant cafe. 
The food here is delicious with tacos rice bowl dishes and salads all on the menu. They also offer plant-based meal kits.
 It opens at 9 am and closes at either 4 pm or 6 pm depending on the day. A great Minnesota restaurant offering plant-based dishes.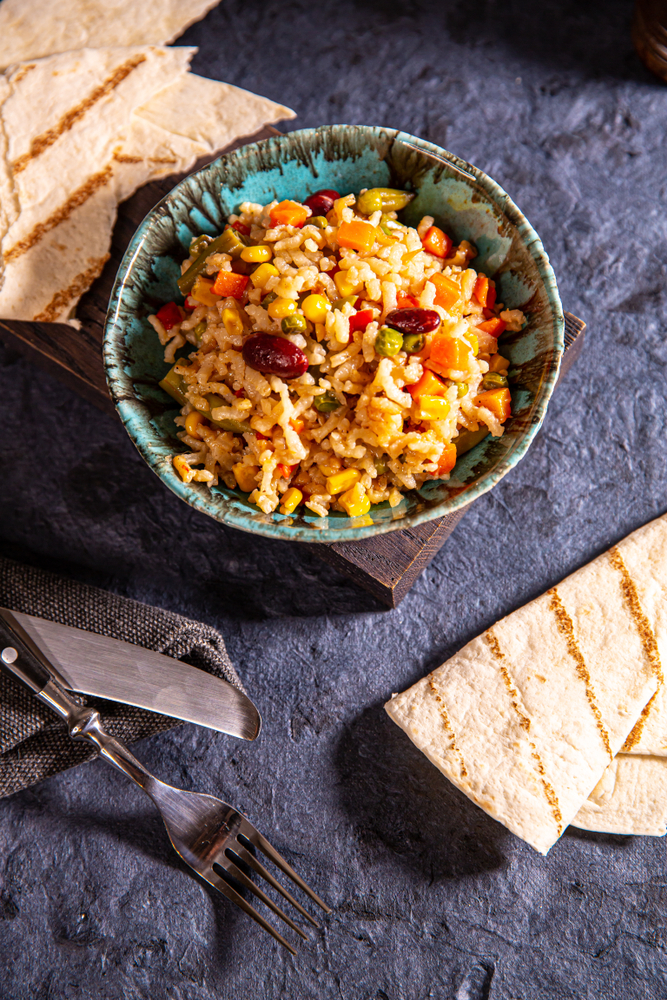 The Stray Dog
A gourmet pub-style place that has a vegetarian and vegan menu. This place just wants you to enjoy the food however you like it.
It looks like you would expect a gourmet pub to look. Brick walls, black chairs, and a dose of hip and trendy. It's a great place for a group to go as this restaurant in Minneapolis will pretty much please everyone with its menu. 
The vegetarian menu contains things like not dog and chips, fried black bean patties, and beyond burgers and fries. It's an extensive menu and if you ask for vegan options they just omit what they need to.
It's a cool place with a great atmosphere.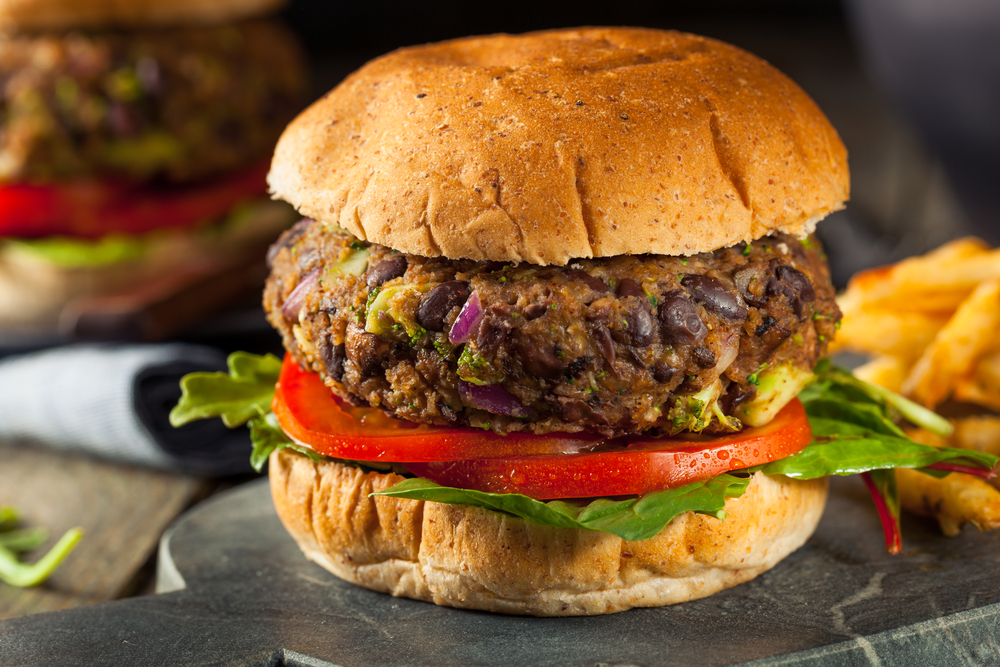 Sooki & Mimi Is One Of The Best Restaurants In Minneapolis MN
An elegant and comfortable neighborhood restaurant blending Korean, Mexican, and American cuisines.
In the heart of uptown, this warm modern restaurant is getting quite a name for itself. The food is incredible with several different options to choose from.
You can have the three-course fixed price menu which offers seasonal dishes or enjoy tacos and snacks in the upstairs bar which are incredible. 
And the name well it is named after chef/owner Ann Kim's late-grandmothers. 
This place is just charming and such a delight.
As you can see when it comes to Minneapolis restaurants there are so many to choose from. Whatever food you love, one of these Minneapolis top restaurants will be perfect for you.
Please let me know if you choose any of these restaurants in Minneapolis and tell me all about it. If you are local and have any other suggestions please put them in the comments so others can benefit from your wisdom.
If you want to extend your stay, here are some of the best resorts in Minnesota to consider, along with some very cool Midwest cabins.
If you plan to explore, here are 20 small towns in Minnesota you should visit.