Are you looking for events in Wisconsin? You are in the right place.
In this article, I will walk you through a calendar of events in Wisconsin so you can decide which event you want to attend. Wisconsin has so many festivals I'm sure you will find one that suits you.
This state is beautiful and there are so many things to do in Wisconsin.
From the fantastic Wisconsin State Parks to the wonderfully scenic trails for hiking in Wisconsin you won't run out of adventures.
Wisconsin is also a state that loves to celebrate and the Wisconsin festivals are as varied as the landscape. From food festivals to music events to cultural celebrations, there really is something for everyone.
So get comfy grab a hot drink and let me walk you through Wisconsin events.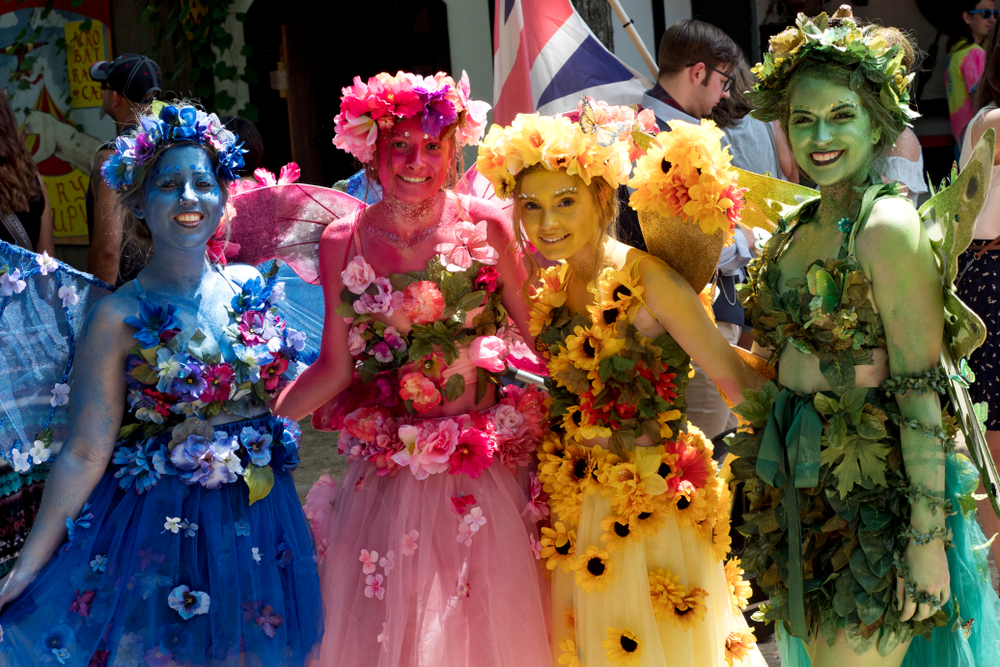 15 Best Events In Wisconsin You Can Not Miss
Iola Car Show
If you are looking for things to do in Wisconsin then how about a wonderful car show?
Every year, during the second weekend of July, Iola, Wisconsin hosts one of its largest car shows and swap meets.
This outdoor event in Wisconsin showcases a diverse array of automobiles, including post-war, pre-war, modified, old cars, and all-original vehicles.
With an impressive lineup of 2,500 show cars, 4,000 swap spaces, 1,600 campsites, and 700 car corral spaces if you love cars the IoIa car show is a must.
It's also a great family event with lots of entertainment, food, and displays. And to make it even more sweet under 12's go free and parking is free.
This small Wisconsin town comes alive in early July as it welcomes a host of visitors and events.
This is one of the family-friendly events in Wisconsin that everyone will love.
Stay at the Lakeside Iola Hideaway and extend your stay.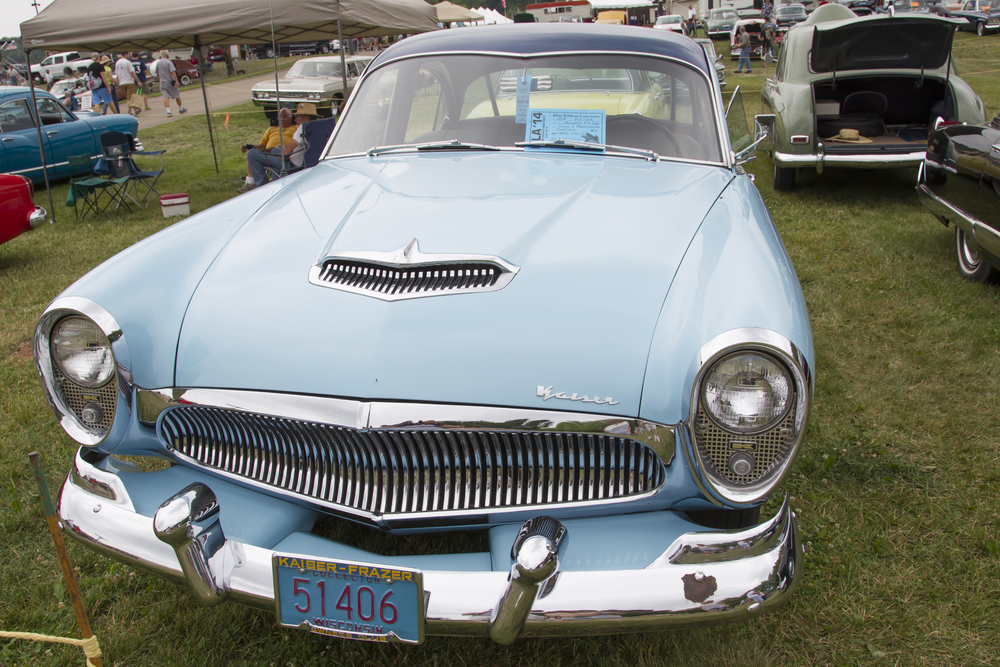 Wisconsin State Fair Is One Of The Popular Events In Wisconsin
If you are looking for popular events in Milwaukee, then look no further than the Wisconsin State Fair.
Located in the vibrant city of Milwaukee this is a grand event for sure. This is a state fair and then some.
The fair features renowned musical acts, displays, entertainment, events, all the food and drinks you could wish for, and a fine array of craft beers, plus a whole lot more.
As State Fairs go this still sticks very much to its routes though with tons of agricultural displays. Think pig competitions, and tractor pulls and you have the kind of vibe.
This outdoor event in Wisconsin really is a celebration of everything this state has to offer and mixes the elements of traditional state fairs with all the modern entertainment you could want.
This 10-day event takes place in the first two weeks of August. One of the events in Wisconsin not to be missed.
If you are staying in this area for a while here is a list of things to do in Milwaukee.
Stay at the Drury Plaza Hotel Milwaukee Downtown to extend your stay in the city.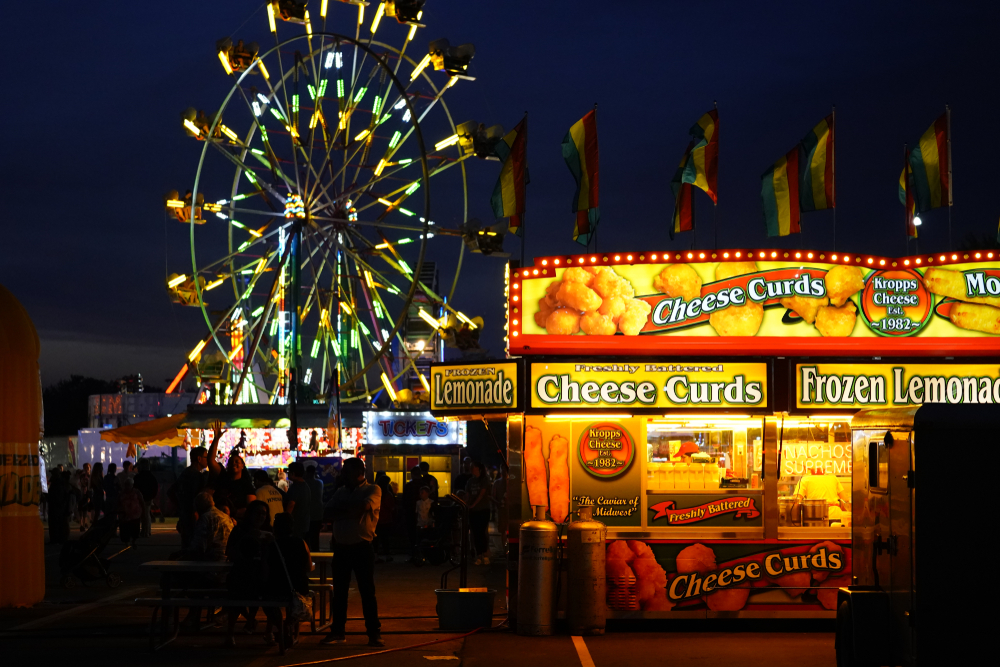 Renaissance Fair Wisconsin
No calendar of events in Wisconsin would be complete without the Renaissance Fair Wisconsin.
Fancy stepping back in time then this is one of the weekend events for you. The fair runs over nine weekends from July through to September and is a celebration of times gone by.
Running now for over a decade and spanning over 30 acres and can only be described as an immersive event. If you ever fancy becoming royalty, pirates, or sorcerers this is your chance.
From colossal turkey legs to an array of craft brews, and ciders there is something to await you around every corner.
And with 200 artisan shops make sure you bring your purse as you can buy everything from Scottish Kilts to floral wreaths.
The family-friendly event in Wisconsin effortlessly mixes history, entertainment, and a sprinkle of something special to create a fantastic experience everyone will love.
The event takes place in the village of Bristol in Kenosha County.
Stay at this Lakefront Oasis and extend your stay.
BratFest Is One Of The Delicious Events In Wisconsin
If you are looking for events in Wisconsin in May then this one might be right up your street.
An event dedicated to bratwurst? Yes, it happens in Madison every May. To celebrate the German heritage in this area there is a celebration with its centerpiece being the renowned sausage.
Now of course there is more to this than just eating sausages even though that is the main draw. There is also live entertainment, music, a fun fair, and kayaking adventures.
Entry is free and the largest bratwurst festival in the world is certainly a fun event and one you will definitely leave with a full stomach. An impressive 163,604, bratwurst are sold during the festival.
So if you are looking for events in Madison why don't you check this one out? Also, check out my list of things to do in Madison you might be surprised how much there is to see in this area.
Stay at the Hotel Monona and extend your stay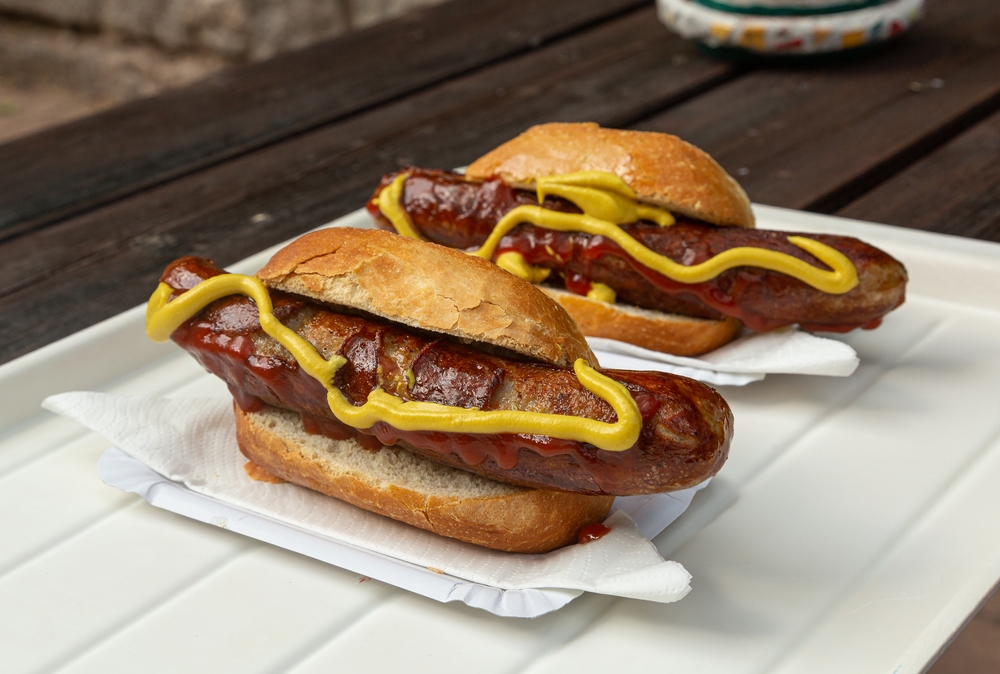 Cedarburg Strawberry Festival
If you are a bit of a foodie June sees the arrival of the Cedarburg Strawberry Festival. Taking place in the charming Cedarburg this is a celebration of all things strawberry,
From strawberry shortcake to strawberry wine if strawberries can be in something they will be. There are also lots of children's activities, shopping opportunities galore, and demonstrations and live music.
It's one of the best events in Wisconsin.
Entrance is free and this is one of the weekend events that really is a celebration of community, culture, and culinary delight.
Extend your stay at this beautiful part of the country at Washington House Inn.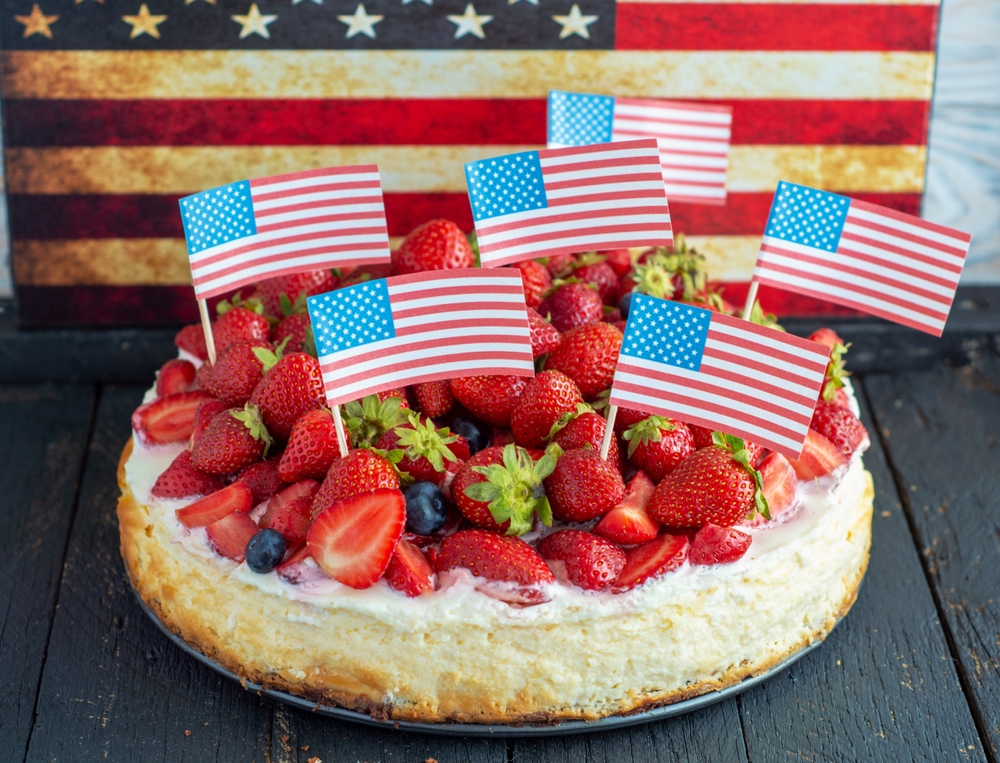 Air Show Milwaukee Is A Patriotic Event In Wisconsin
If you love Wisconsin events that are spectacular then the air show Milwaukee is one for you. Taking place in July it's one of Wisconsin's most eagerly anticipated summertime spectacles.
This Wisconsin event takes place on the shores of Lake Michigan from Bradford Beach to McKinley Beach, just north of downtown Milwaukee. It really is an awe-inspiring site.
The highlight of the show is an appearance by the U.S. Navy Blue Angels who dazzle the crowds at 3 pm on both days. There is also a diverse array of aerial performances to enjoy too.
And five acts take to the water to show their skills including the Great Lakes Watercross' Xtreme Jetski display and the Coast Guard's Auxiliary Boat.
The Milwaukee Air and Water Show is one of the events in Wisconsin in July that you won't want to miss.
And if you get hungry try out some of these restaurants in Milwaukee and make a whole day of it.
Extend your stay at Hyatt Place Milwaukee Downtown.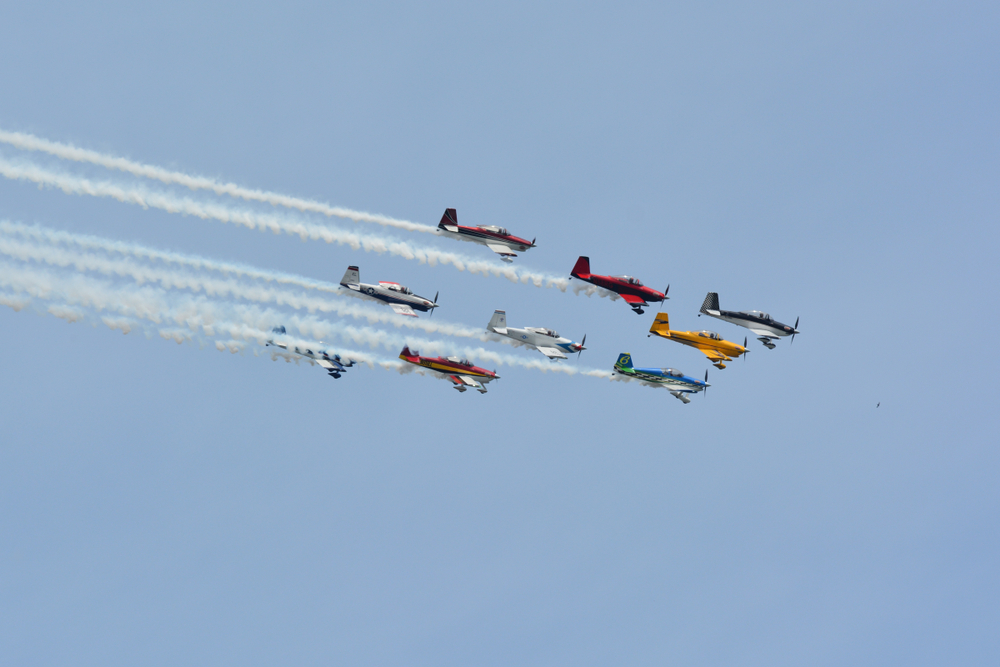 Taste of Madison
Set against the splendid backdrop of the iconic Wisconsin State Capitol building this event in Wisconsin in September is a foodie's delight.
Taste of Madison takes place in, well you guessed it, Madison, and is a culinary celebration you will want to attend.
This fundraising event is for food enthusiasts and music aficionados alike. With over 75 local food vendors offering an array of delectable dishes, you are bound to find something that you love.
Couple this with a continuous symphony of live musical performances and what's not to love?
Think of this like a giant picnic in an incredible location that really has a community spirit and you have got what this is all about.
This is one of the outdoor events in Wisconsin that everyone will enjoy. And if you want to extend your culinary experience here is a list of some of the restaurants in Madison you can try.
Extend your stay at Radisson Hotel Madison
Oktoberfest, La Crosse
Every list of events in Wisconsin should include an Oktoberfest and this list is no different. The charming city of La Crosse is the stage and the main event is of coarse German beer.
The festival has been going on for well over 50 years and captures the spirit of this area's German roots. Participants don traditional attire and create a family-friendly party atmosphere.
The festivities come alive through vibrant parades, tantalizing food vendors, and a dedicated craft beer night.
The Festmaster Ball is an event that encapsulates the elegance and tradition of the Old World folk festival.
This festival mixes culture with great food and beer and is a real joy to attend. One of the events in Wisconsin in October that you will want to attend.
Extend your stay by booking at Radisson Hotel La Crosse.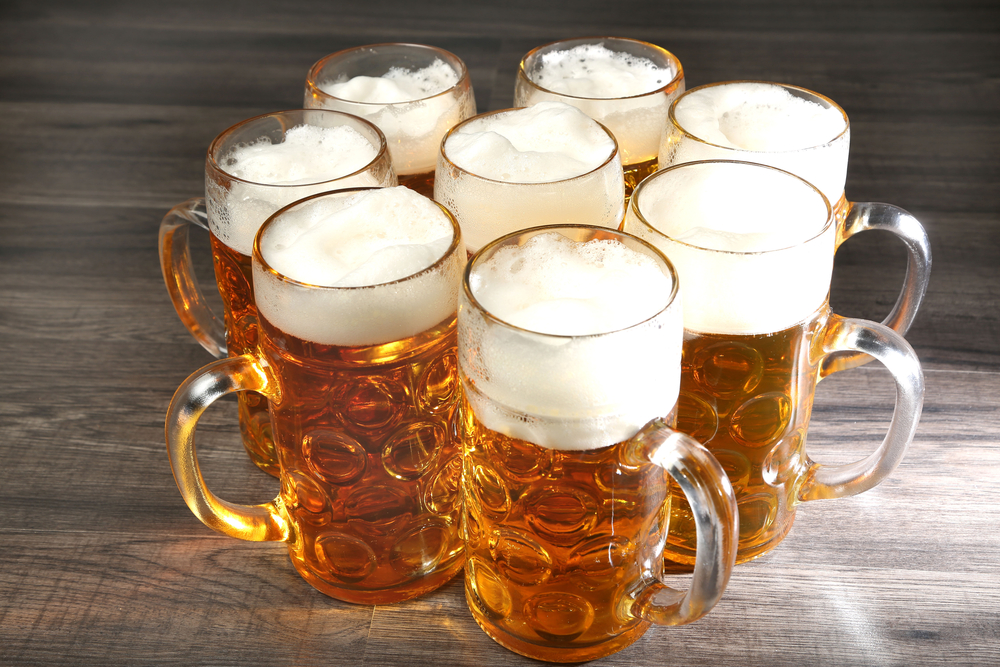 Lumberjack World Championships
Every July approximately 200 authentic lumberjacks from across the globe gather and showcase their prowess and skill.
Taking place in the Lumberjack Bowl in Hayward this tradition is loved by a lot of people.
Competitors engage in a series of challenges that pay homage to the roots and history of lumberjacking. These feats of skill and strength form the bedrock of the competition, offering an awe-inspiring spectacle.
There are also exhibits, performances, and interactive displays that you can take part in. This Wisconsin event is a vibrant homage to a bygone era and if you haven't been before put it high on your list.
Make a weekend of it at the Holiday Inn Express & Suites Hayward.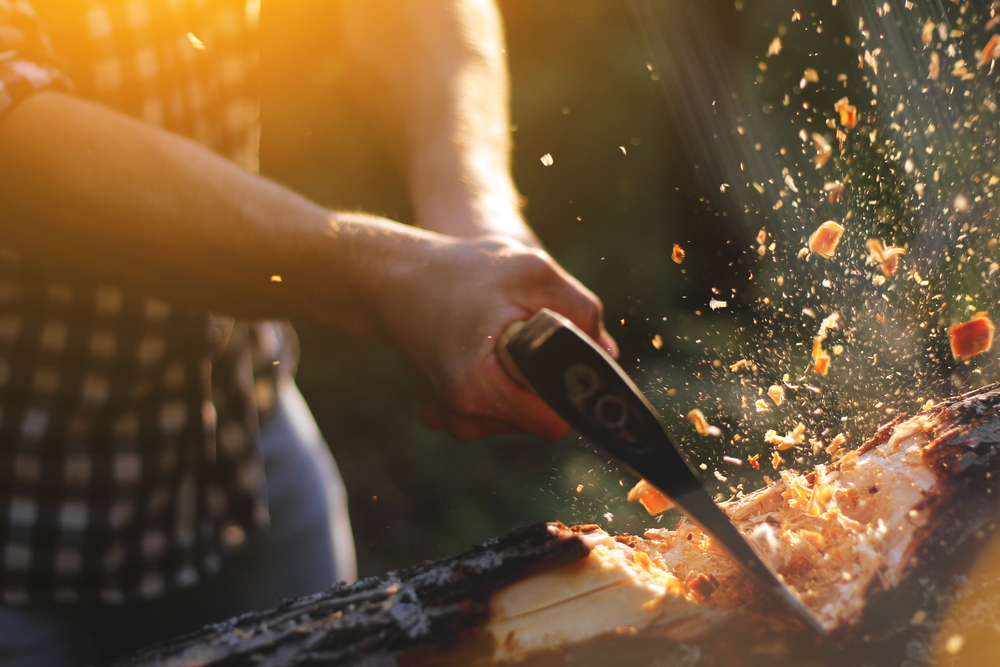 Great Wisconsin Cheese Festival
Wisconsin is known as America's Dairyland so of course there is going to be a Cheese festival.
Held in the enchanting village of Little Chute this cheese extravaganza is one of the events in Wisconsin not to be missed.
Over the span of a three-day weekend every June, the picturesque Doyle Park transforms into a haven of cheese celebration.
As you would expect there are many cheese-themed events from a cheese carving contest to a cheesecake baking competition and everything in between.
So if you love all things cheese then this really is the place for you. Cheese, culture, and camaraderie, what more could you want? One of the weekend events that will leave you happy and full.
Love cheese? Stay a while longer at the Country Inn & Suites by Radisson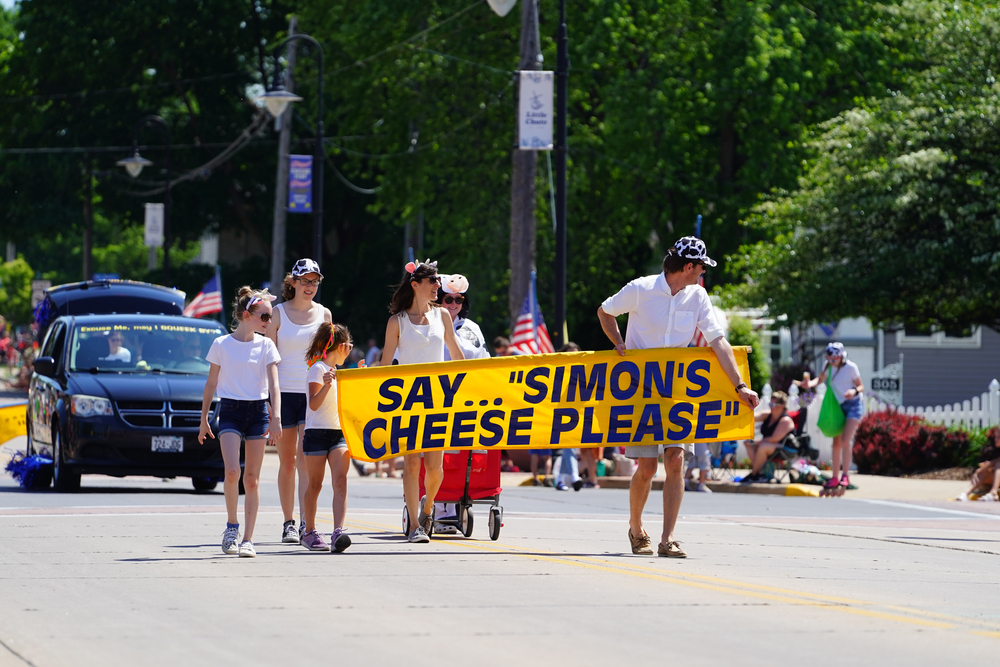 Bayfield Winterfest Is One Of The Coolest Events In Wisconsin
In the winter chill is getting you down then how about a trip to Bayfield Winterfest? This is one of the Wisconsin festivals that takes place in early March and is sure to thaw you a little.
From candlelit hikes to astonishing feats like running on water, this event is bound to beat the winter blues.
Other highlights are a firework display, a plunge into icy waters, boot hockey, and a great atmosphere.
This event captures the hearts of what is great about winters in this area.
If you are looking for more things to do in Wisconsin in Winter I have you covered.
Extend your stay at Seagull Bay Motel.
Beef-A-Rama
If you are after somewhat more unusual festivals in Wisconsin then how about a day dedicated to beef? On the last Saturday in September Minocqua is the perfect backdrop for a culinary celebration.
The day has a medley of activities to enjoy. From a Rump Roast Run to the Prime Choice Craft Show, there is something for everyone.
The 11.30 am Beef Eating Contest is not to be missed and children will love the cow plop contest. This all takes place with the smell of sizzling beef in the air and live music in your ears.
If you are in the area then this is a lot of fun.
Make a real meal of it by staying at The Waters of Minocqua.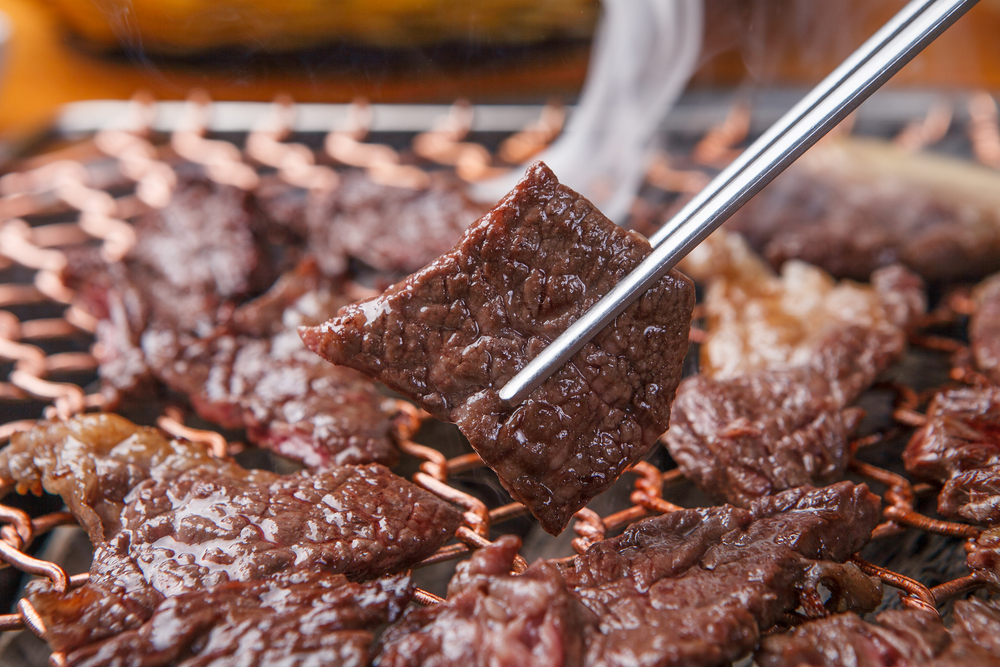 Wisconsin State Cow Chip Throw
This is just as it sounds a festival around how far you can throw a cow chip. 248 feet is the current record and believe it or not the event draws in a 40,000-plus crowd.
This family-friendly event in Wisconsin offers much more than good dung throwing. There are two stages for entertainment, an arts and crafts fair, and a great vibrant atmosphere.
For those seeking an active adventure, the 5k and 10k runs provide the perfect opportunity to engage in friendly competition while embracing the scenic surroundings.
This is one of the events in Wisconsin that embraces community, camaraderie, and lighthearted fun. It doesn't take itself too seriously and that definitely gives it a thumbs up from me.
Extend your stay at Skyview Motel – Prairie du Sac.
Country Thunder Is One Of The Best Events In Wisconsin
If country music is your thing then this Wisconsin event is a must for you. Year after year, this renowned country music festival delivers a powerhouse lineup and a great event.
The stage comes alive with a fusion of today's chart-topping sensations, emerging talents, and beloved country legends.
It's a harmonious blend of contemporary hits, promising newcomers, and seasoned performers. If you are into country music it's perfect.
Visitors love this event. It takes place in July in the Twin Lakes and you will need to get tickets before you go so plan ahead.
Party to the early hours by staying at this Twin Lakes Cottage.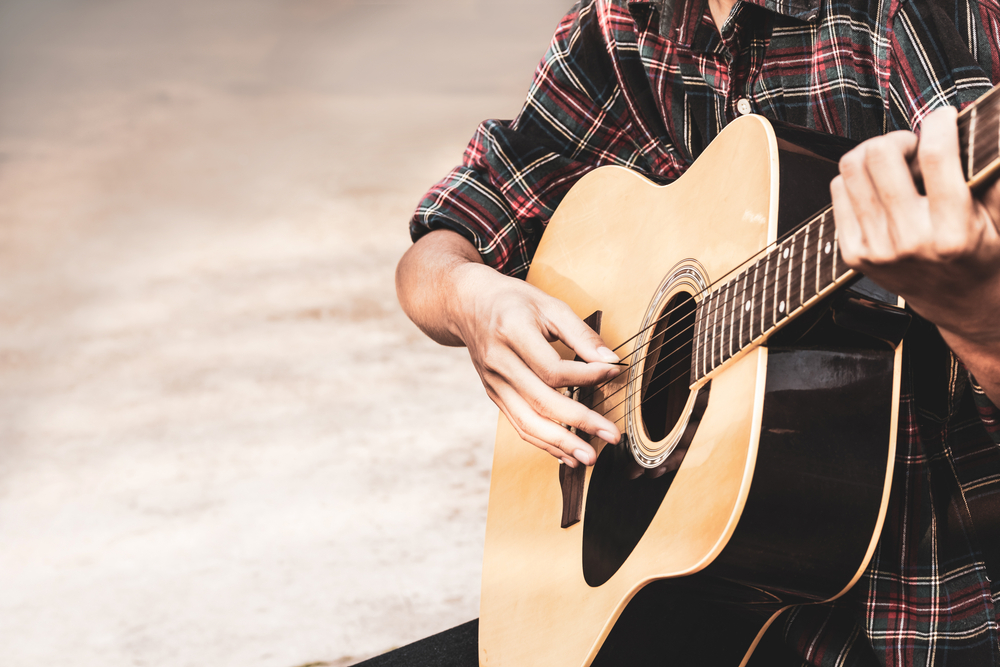 Seeing The Rotary Holiday Lights Is One Of The Best Holiday Events In Wisconsin
I couldn't include a list of events in Wisconsin without including a Christmas event. Taking place in La Crosse it is the undisputed king of holiday light displays.
3,000 volunteers are responsible for putting 3 million lights in Riverside Park along the Mississippi River to create a spectacular twinkling winter wonderland.
There is also a myriad of other festive activities to enjoy with Santa and his reindeer being the highlight. Oh, and they offer free smores around the fire pit. Yes, it would be rude not to, right?
And don't forget the 140-foot Christmas tree which really is the icing on the cake.
The best thing about The Rotary Holiday Lights though is that it was designed to collect money to feed the hungry in the Coulee Region making it even more special.
Nearly 130,000 visitors flock to this mesmerizing event each year, it really is a wonderful event not to be missed. If you are looking for events in Wisconsin in December put this one high on your list.
Here are some more places you can celebrate Christmas in the Midwest if you are looking for ideas.
Extend your Christmas vacation with a stay at GrandStay Hotel & Suites La Crosse.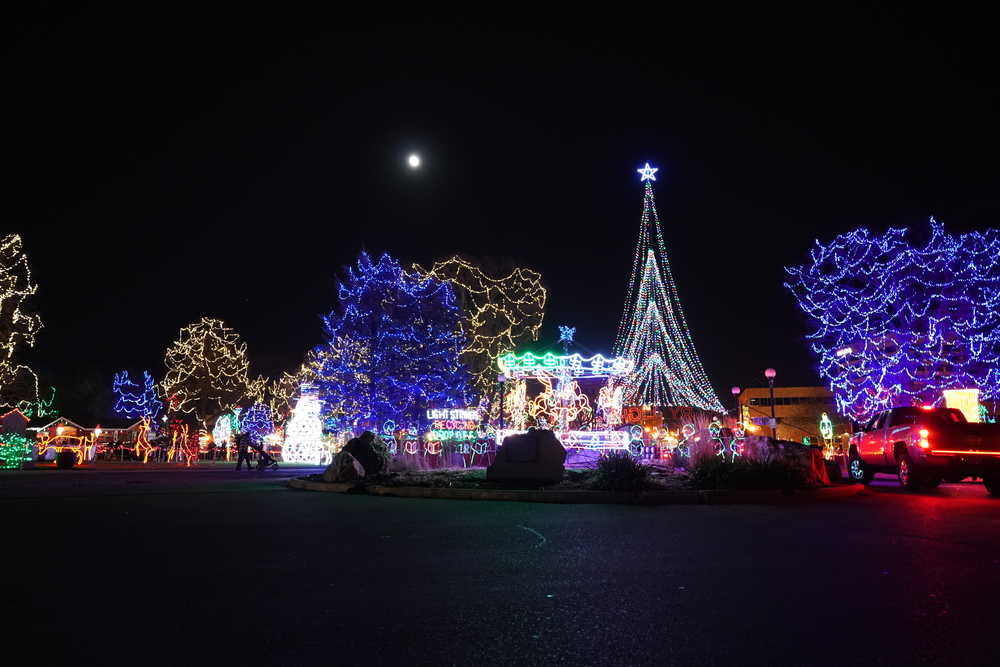 Packing List When Attending Events In Wisconsin
If you will be traveling, either by plane or by car to Wisconsin, here are some tips on how to pack lightly.
A concealed travel pouch may be one of the most important items you bring along when attending any events in Wisconsin!
It is always important to protect your personal information. Identity thieves are everywhere.
This unisex RFID-blocking concealed travel pouch is lightweight and comes in several colors. It has lots of organization to give you peace of mind.
You can place it under your clothes next to your body to carry your ID safely.
If you have a pouch already that does not come with RFID protection, as I do, these RFID sleeves are the perfect solution.
This configuration comes with enough credit card sleeves that the entire family would be protected. They are slim too, so they will easily fit into your pouch or wallet.
If you are planning on taking a lot of pictures with your phone you will definitely want to consider an external charging battery.
This Anker high-speed phone charging battery is the exact one I carry with me on all of my trips.
It can be used on a variety of phones, not just an iPhone as I have. And wow is it fast!
My daughter gifted me with this FugeTek selfie stick and tripod setup for my birthday. I absolutely love it! It is made of lightweight aluminum and so easy to use.
It has Bluetooth connectivity and is a breeze to use for taking photos.
You will want to bring your own refillable water bottle with you.
I never leave home on a trip without my Bobble filtration bottle. The 18.5-ounce size is perfect for hiking and it fits nicely in the pocket of a backpack.
And here are the carbon filter replacements.
Perhaps you are traveling a long distance and packing space is a premium in your suitcase, or in your car.
Then this collapsible silicone foldable water bottle would work well for you. Would not take up much space at all.
—
As you can see when it comes to events in Wisconsin there are so many to choose from.
Whether you choose one of the adult events in Wisconsin or choose something more family-friendly I am certain you will have a great time.
Whether you are looking for events in Milwaukee or events in Madison I hope this list has helped you choose. Whichever event you choose have a great time and come back and tell me all about it.