Are you looking for things to do in Washington Island Wisconsin? You are in the right place.
In this article, I will walk you through Washington Island WI, and tell you everything you need to know about visiting this Island in the midwest.
Washington Island Wisconsin is one of the best islands in the Great Lakes.
It is located off the tip of Door County and has some of the best coastlines and best beaches in Door County.
The island is home to approximately 1000 people year-round with the number increasing in the summer months.
It is 23.51 square miles with nearly 100 miles of shoreline to explore. There are so many things to do on Washington Island, especially for those that love nature and outdoor activities.
Washington Island is known for many things, including the unusual Schoolhouse Beach, a unique and beautiful church, and a lavender farm.
It is also the only place you can access Rock Island State Park.
To get to Washington Island you will need to take a ferry. The crossing is about a 30 minutes journey and you can take your car with you.
The ferries run all year round but are less frequent outside of peak times.
There is no public transport on the island so keep this in mind. You will need to bring your car with you or hire some transport to explore Washington Island WI.
Many of the beaches and parks in Washington Island, Wisconsin require a Park Pass.
These can be purchased daily weekly or annually and the money goes towards the upkeep of these places. A weekly pass is currently $10.
So are you ready to see all the things that Door County Washington Island has to offer?
Grab a chair get yourself a warm drink and let me walk you through the things to do on Washington Island. It is one of the island trips you want to make sure you take.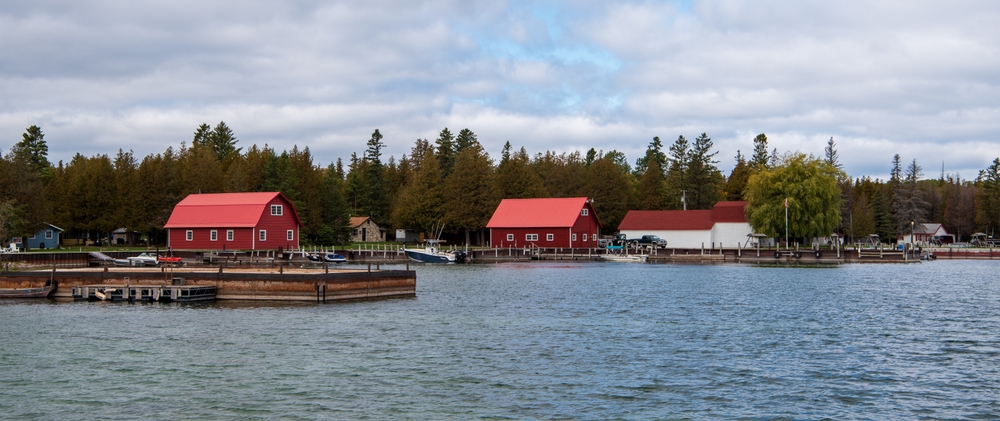 10 Best Things To Do In Washington Island WI
Relax At Schoolhouse Beach
You shouldn't miss is a visit to Schoolhouse Beach, one of the best beaches in Door County. . It's an unusual beach that is perfect for exploring.
The beach is unique because of the smooth limestone rocks that make up the beach.
It is illegal to take these rocks off the beach because they are that unusual. Schoolhouse Beach is one of only five beaches in the world with these glacier-smoothed and deposited rocks.
The location is also very stunning. The beach is surrounded by forest and the water is crystal clear. It is a photographer's dream.
You can swim here in a marked area but bring swim shoes like these because the pebbles make it a little more challenging to get in and out of the water. The water is very clear if not a little chilly.
The beach is located on the north side of the island at the end of Washington Harbor. A visit here should be top of the list of things to do in Washington Island, Wisconsin.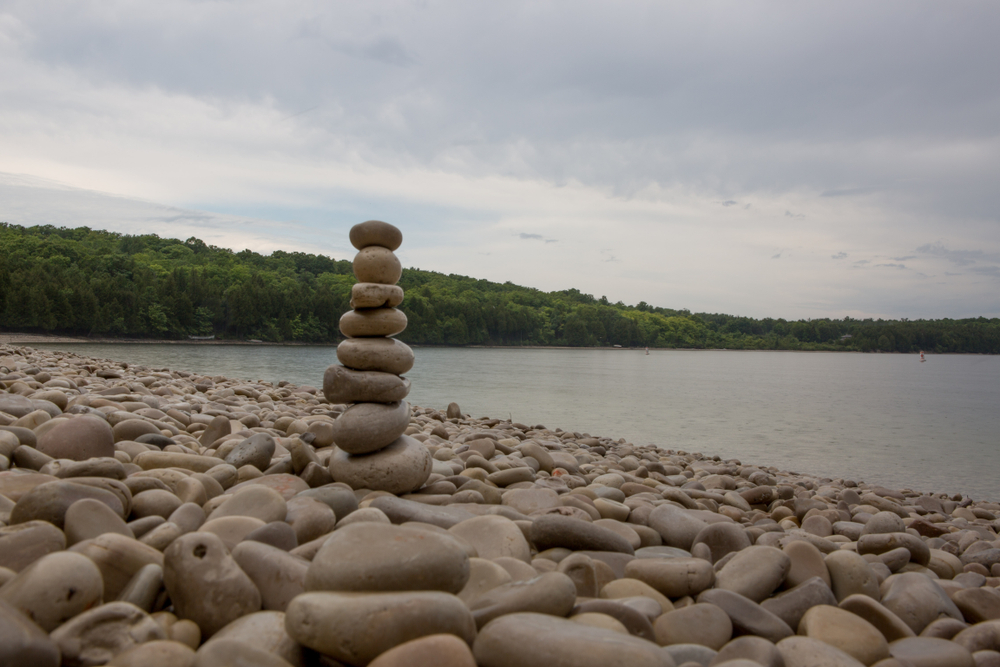 Go Hiking at Little Lake Nature Preserve
If you really want to get out in nature and see some incredible wildlife then consider spending some time at Little Lake.
The lake is the island's only inland lake and you will find it on the northwest side.
The preserve encompasses the entire northern half of the lake, including over 5,000 feet of shoreline.
Some of the best hiking trails in Wisconsin can be reached from Main Road and the highlight of this trail is a viewing point where you can see the lake on one side and Lake Michigan on the other.
The preserve is a haven for wildlife particularly birds and when this place is in flower it is truly stunning. Bald eagles, osprey, and white pelicans all make their homes here.
You can also reach the lake but not the trail at the end of Little Lake Road where there is a pier. This is one of the things to do on Washington Island for those that love the great outdoors.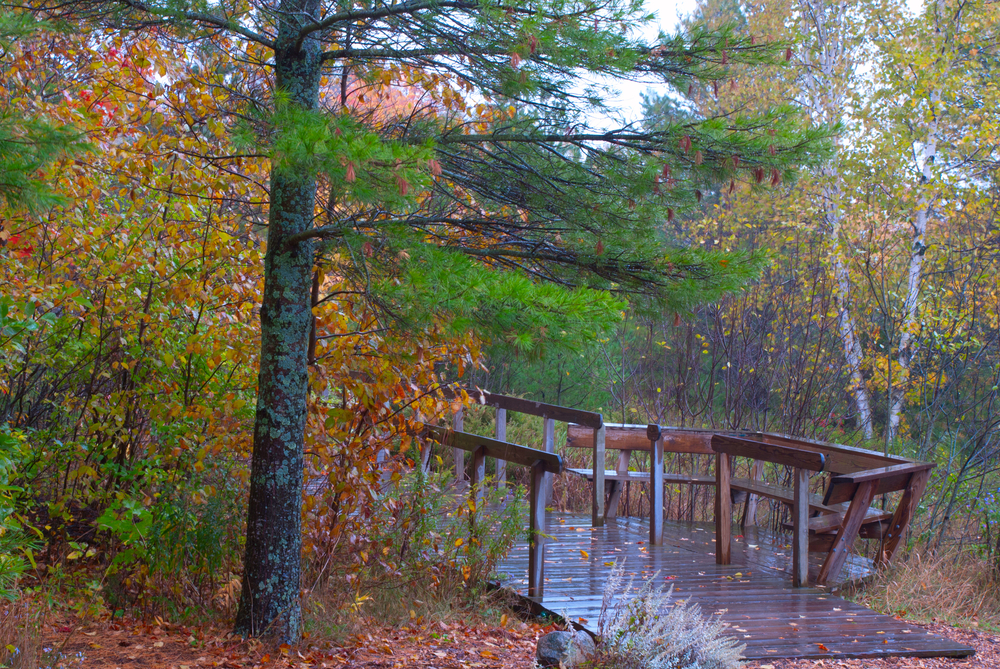 Visit The Striking Stavkirke Norwegian Church
Nestled in the forest on Town Line Road is a unique church that is probably unlike anything you have seen before. It looks as if it is straight out of an ancient fairytale. It looks that magical.
To get here you walk over a bridge and through the woods to find a clearing with colorful flowers. In this clearing stands the church, It really is picture-perfect.
The church was based on drawings of a Norwegian church built in 1150 and is a tribute to the cultural heritage Scandinavians have in this area.
The church was finished in 1991 and is impeccably designed inside and out. During the summer months, the church is open for self-guided tours and is well worth a visit.
When you are looking for things to do in Wisconsin a trip here should be high on your list.
Visiting here is one of the best things to do in Door County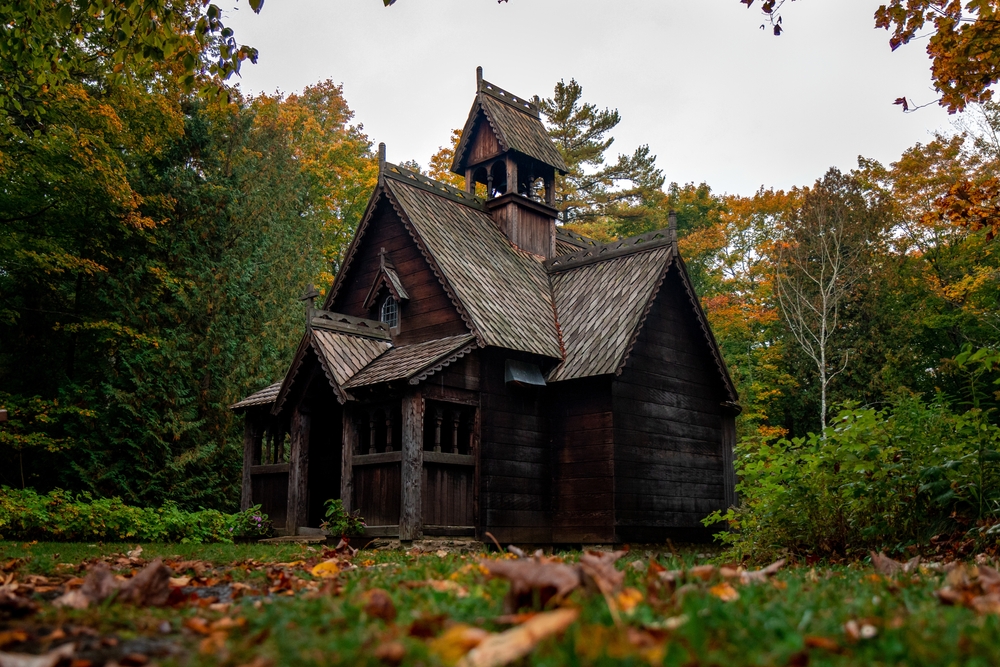 Spend Some Time At Washington Island Arts and Nature Center
I always love exploring the works of local artists when I visit a new location and buying something really supports the local economy and community.
The Washington Island Arts and Nature Center is a nonprofit organization that has two functions.
On one hand, it gives local artists a space to sell their art and on the other, it serves to educate through galleries and nature study programs.
It charts nature and culture from prehistoric times to the present.
The Nature Room and the Observation Beehive are great interactive exhibits. You can learn about the island's animals, local fauna and flora, and history all in one spot.
It is housed in one of the four schoolhouses that were on the island and the building dates from 1904. The center also has an app that takes you on a historical scavenger hunt around the island
Explore Rock Island
Rock Island can only be reached from Washington Island, WI so while you are there taking a trip here is a great way to spend your time.
Rock Island is a remote island off the coast of Washington Island. There is a ferry from Washington Island which leaves Jackson Harbor and takes 10 minutes.
The ferry generally runs through May and September.
It's the sort of place you go to when you want to really be in nature and get some peace and quiet.
The historic Pottawatomie Lighthouse is what draws most of the visitors here. It was first lit in 1836 and is the oldest lighthouse in Wisconsin.
You can also tour a rustic boathouse built by Icelandic-American Inventor Chester Thordarson who owned the island from 1945 – 1956.
Reaching here might not be the easiest thing to do but this is one of the island trips that are well worth it.
There is a certain deserted charm here that is hard to describe. When it comes to islands in Wisconsin this one is worth the effort.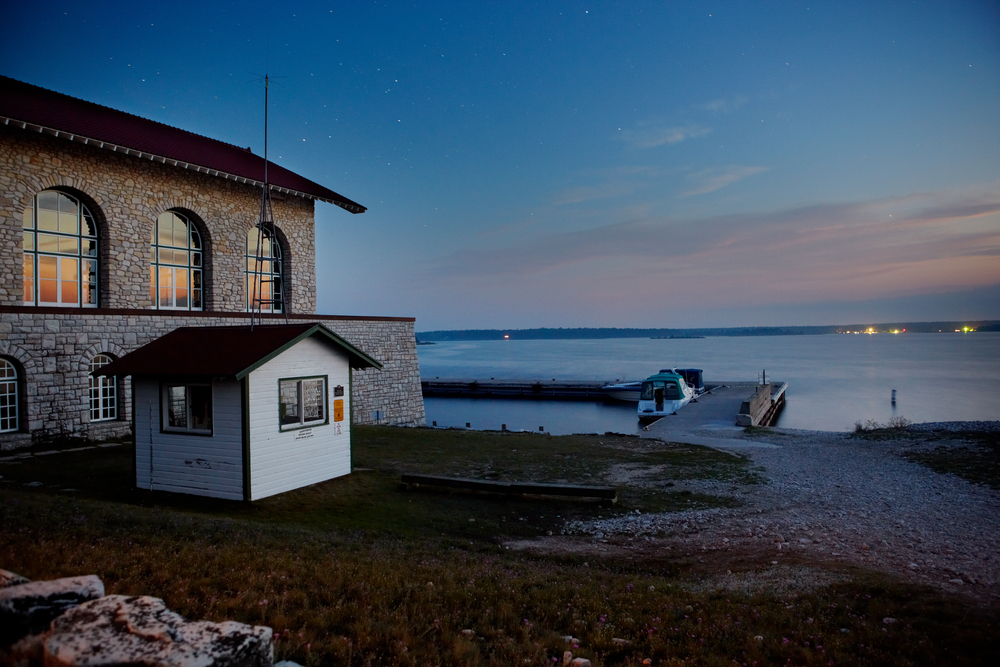 Get Historic At The Jacobsen Museum
This museum might be small but it is really interesting and gives you a really good feel for the history of the Island.
It's a community museum housed in a small wooden cabin and contains Scandinavian artifacts from the 1800s, as well as some Native American items.
There are also ship models hand-carved by Jens Jacobsen.
Outside the museum are larger artifacts from shipwrecks near the island including a huge rudder from the shipwrecked Louisiana.
This is one of the places to go in Wisconsin that is absolutely free which makes a journey even more enticing.
Watch The Sunset At People's Park
One of the most romantic things to do in Wisconsin has to be watching a sunset with your loved one. On Washington Island, WI the place for this is People's Park.
The park is next to Little Lake and The Jacobsen Museum and while small the park has picnic tables and a great view of Green Bay's scenic shoreline.
The park is located on the northwest side of the island and is on the top of a high bluff with fantastic views and a perfect sunset viewing spot.
So pack some drinks and snacks grab a spot and watch the beautiful Wisconsin sunset.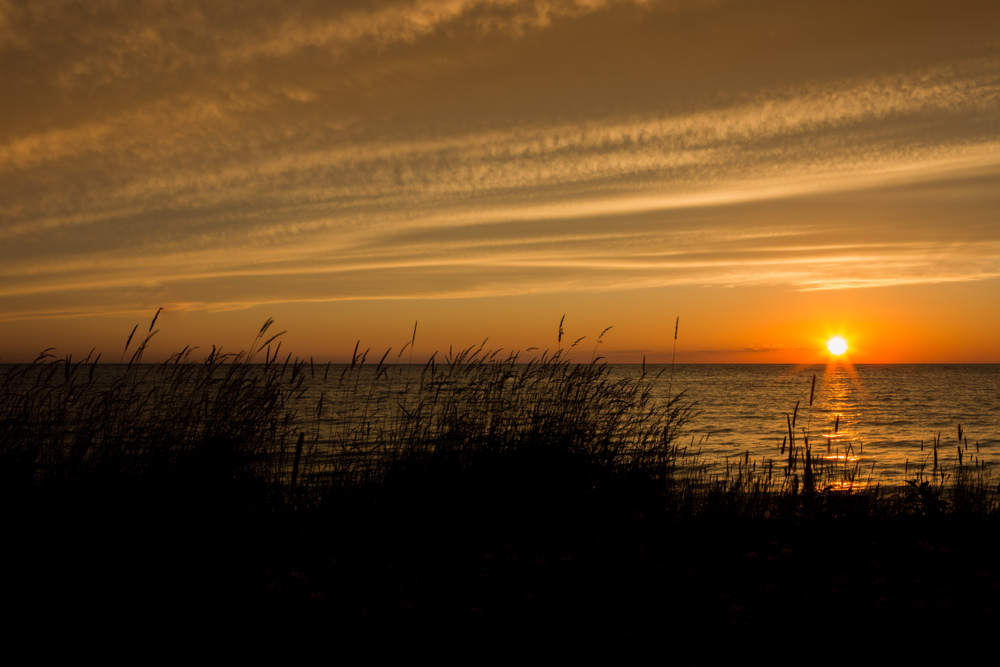 Sunbathe At Sand Dunes Park
If you want to spend a day taking in the sun on a sandy beach then head to Sand Dunes Park on the Island's southwest shoreline.
It's a little less of a tourist trap here and you might be surprised how few people you find here.
You will find beautiful white sand and lots of room to find your own space and relax. The water in Lake Michigan is shallow near the beach so it's great for children.
However, there are no lifeguards and the water does get deeper so don't leave children unattended.
The dunes are also great fun for exploring and getting better views and in winter are great for sledding.
Go Stargazing on Washington Island
If you are looking for things to do on Washington Island, WI that won't cost you any money then how about a bit of stargazing?
It's a perfect spot due to its location and low levels of light population.
Stargazing is perfect any time of year but of course, you will need a clear sky.
Luckily Washington Island, WI has a good frequency of clear nights. Even if the day seems cloudy and overcast often this can disappear towards the evening.
Obviously, find a place with as little light pollution as possible for the best view, and make sure you are wrapped up appropriately for the weather.
And if you are lucky and the timing is right you might even get a glimpse of the Aurora Borealis.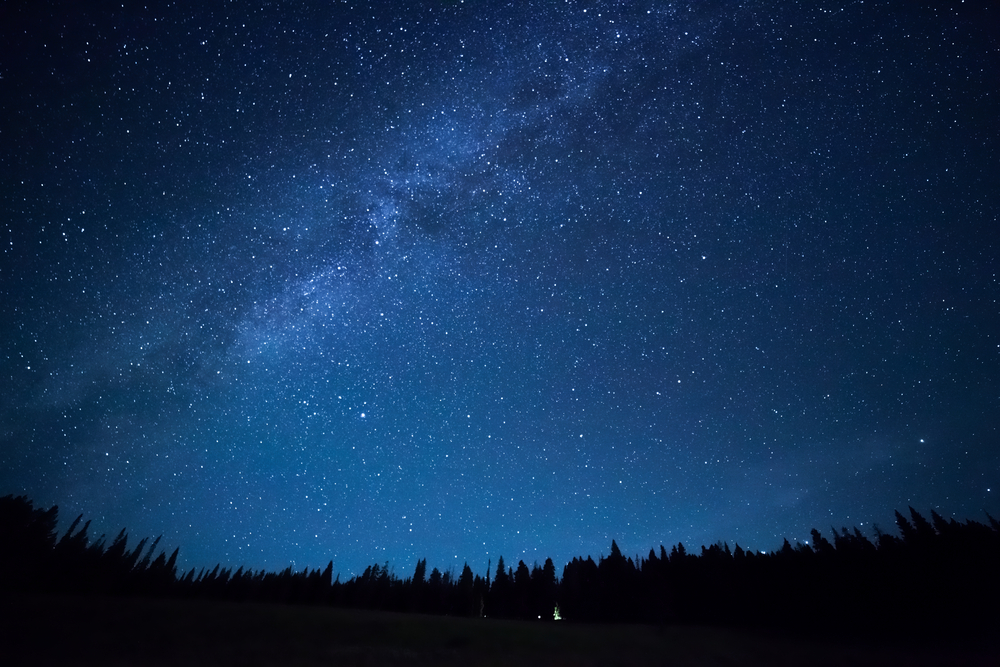 Visit the Fragrant Isle Lavender Farm
No list of things to do in Washington Island would be complete without suggesting you visit here. The smell alone is worth the trip.
Fragrant Isle Lavender Farm has over 20,000 lavender plants to wander through. Here they really take you through the process from buds, to bloom to harvesting and distillation.
In the distillery, they make their own lavender oil which you can buy in the shop. And a visit to the cafe is a must where you can try a lavender latte with a lavender scone.
The farm is open from early May to early September but times vary and can change with weather conditions so check before you go. There are some sporadic opening times in winter too.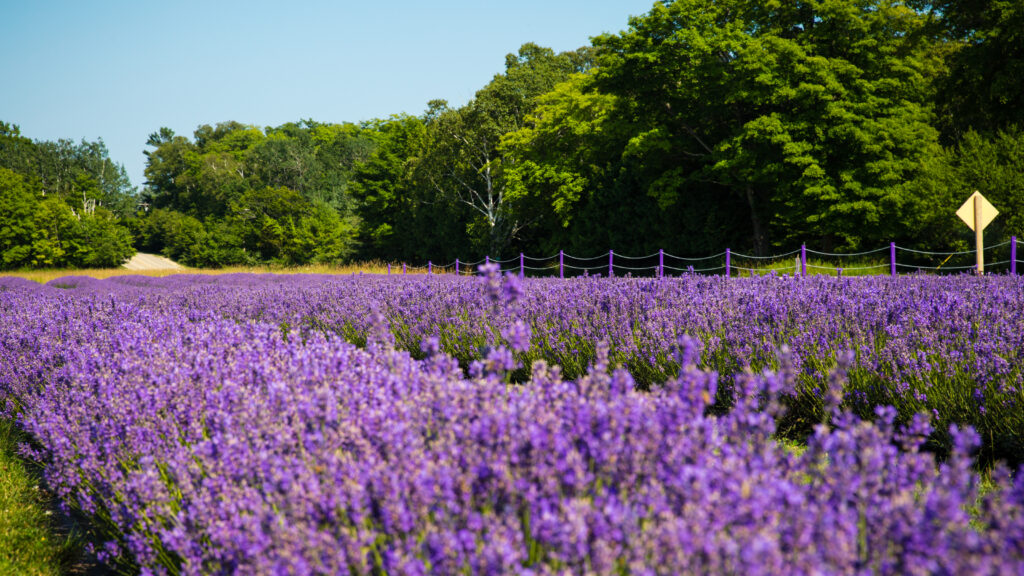 Packing List When Visiting Washington Island WI
If you will be traveling, either by plane or by car to Wisconsin, here are some tips on how to pack lightly.
A concealed travel pouch may be one of the most important items you bring along when exploring Washington Island WI.
It is always important to protect your personal information. Identity thieves are everywhere.
This unisex RFID-blocking concealed travel pouch is lightweight and comes in several colors. It has lots of organization to give you peace of mind.
You can place it under your clothes next to your body to carry your ID safely.
If you have a pouch already that does not come with RFID protection, as I do, these RFID sleeves are the perfect solution.
This configuration comes with enough credit card sleeves that the entire family would be protected. They are slim too, so they will easily fit into your pouch or wallet.
If you are planning on taking a lot of pictures with your phone you will definitely want to consider an external charging battery.
This Anker high-speed phone charging battery is the exact one I carry with me on all of my trips.
It can be used on a variety of phones, not just an iPhone like I have. And wow is it fast!
My daughter gifted me with this FugeTek selfie stick and tripod setup for my birthday. I absolutely love it! It is made of lightweight aluminum and so easy to use.
It has Bluetooth connectivity and is a breeze to use for taking photos when looking for things t o do in Washington Island!.
You will want to bring your own refillable water bottle with you.
I never leave home on a trip without my Bobble filtration bottle. The 18.5-ounce size is perfect for hiking and it fits nicely in the pocket of a backpack.
When filled with water, it is not too heavy to carry. And the charcoal filter ensures fresh clean water whenever you fill the Bobble.
Perhaps you are traveling a long distance and packing space is a premium in your suitcase, or in your car.
Then this collapsible silicone foldable water bottle would work well for you. Would not take up much space at all.
You will want a backpack or daypack with you to store snacks, your water bottle, phone, extra clothes, etc… No matter the time of day or evening.
This foldable water-resistant backpack would be great.
It is very affordable and is available in many color options for you to choose from. The fact that it folds down into a zippered pouch will make it easy to pack.
—
There are so many things to do in Door County, and Washington Island has so much to offer.
This is definitely one of the best places to visit in Wisconsin and taking a trip here will be well worth your time.
If you are looking for things to do in Wisconsin consider a trip here. If you do visit Washington Island Wisconsin please come back and let me know what you saw and what you did.
Enjoy your vacation.