Are you looking for the best festivals in Ohio? Then you've come to the right place!
I was born and raised in Ohio, and I know that there are tons of things to do in Ohio.
Ohio is probably best known for its beautiful parks, unique museums, and local Amish community.
But Ohio is also home to tons of local festivals.
They take place in Ohio's small towns and big cities like Cleveland and Columbus.
Throughout the year, you can find tons of different festivals in Ohio.
Even in the winter in Ohio, there are still fun outdoor festivals happening!
On this list, I tried to include Ohio festivals and fairs that take place throughout the year.
That way, no matter when you visit Ohio, you can find a fun festival in OH to attend.
Ohio has everything from music festivals, food festivals, cultural festivals, and more.
So, let's take a look at 15 of the best festivals in Ohio that you can't miss!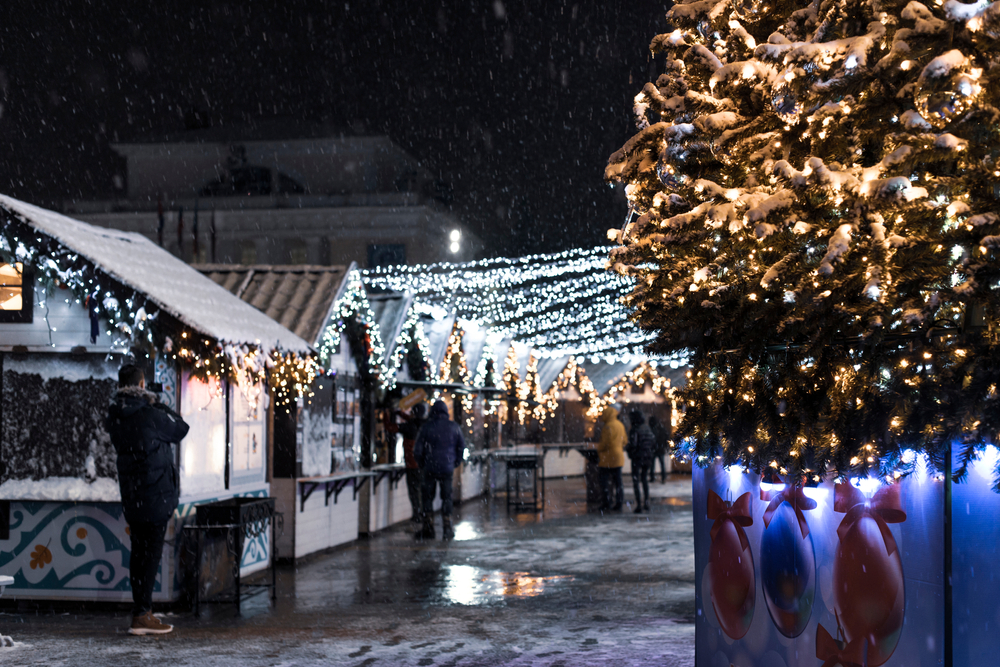 15 Best Festivals In Ohio You Can't Miss
The Ohio Renaissance Festival
One of the most popular festivals in Ohio is the Ohio Renaissance Festival.
It's also one of the longest Ohio festivals every year!
The Renaissance Fair in Ohio typically starts in late August and continues through October.
Every year, you can find the Renaissance Fair in Ohio at its permanent location near Harveysburg.
You'll be able to attend this Ohio outdoor festival on the weekends.
Plus, since it lasts so long, there are plenty of opportunities to attend.
At the Ohio Renaissance Festival, throughout the nine themed weekends, you'll find a wide variety of things happening.
They have daily shows and performances across over 15 stages happening throughout the weekend.
There are also tons of vendors selling crafted goods and food.
It's a super fun festival in OH that everyone should get a chance to enjoy!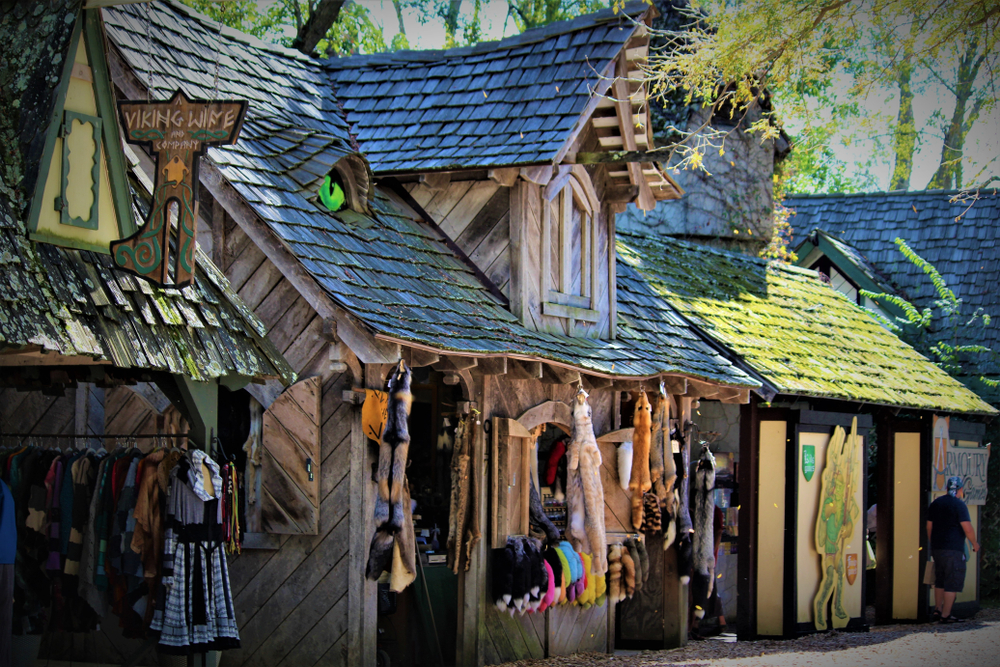 Enjoy The Fall Season At The Waynesville Fall Festival
Every Saturday and Sunday from the middle of September until the end of October you and your family can enjoy the Waynesville Fall Fest.
There is a small admission fee for this Ohio fall festival.
For adults, it's usually around $12, and $10 for kids under 12.
This admission fee gives you access to the main attractions.
At the Waynesville Fall Festival, there are a huge amount of activities for every age group.
You can get lost in the corn maze, play mini golf, visit a ghost town, or learn about farm animals at the petting farm.
For an extra fee, there are also carnival games, gem mining, and a water wars activity that you can take part in.
It's a great outdoor festival and a fun way to spend a beautiful fall day in Ohio!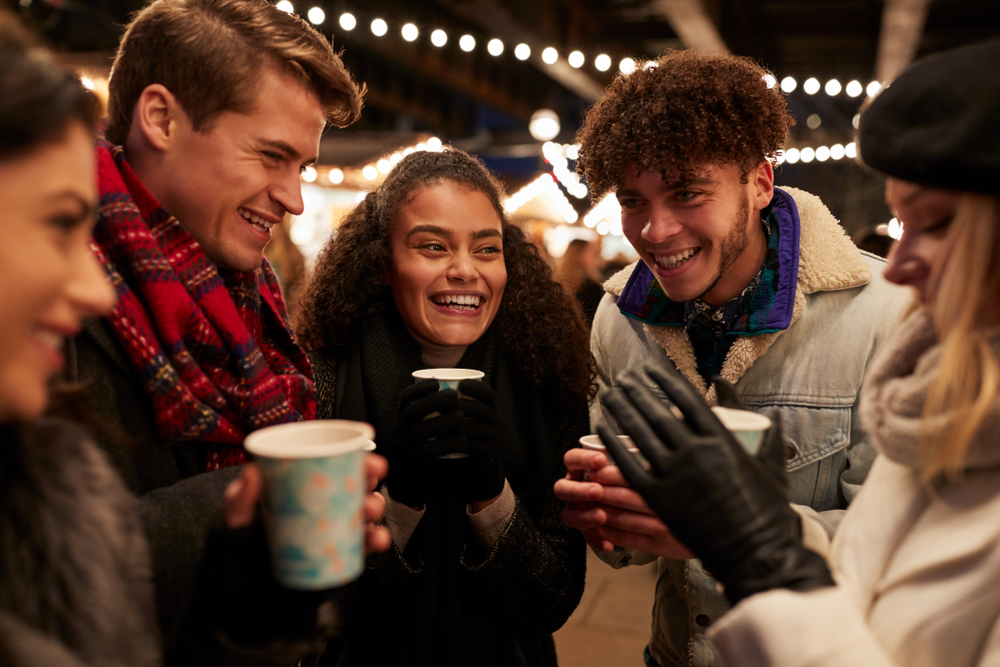 The Lilac Festival And Street Fair Is One Of The Best Festivals In Ohio
Every year, Defiance OH is home to one of the best Ohio spring festivals.
The Annual Lilac Festival and Street Fair take place in Defiance on the second Saturday and Sunday of May.
For that weekend, the streets of downtown Defiance close and are filled with vendors and artists.
All of the festivities for the weekend center around the town's official flower, the Lilac!
So you'll get to try lilac-infused food, purchase and admire lilac art, and lots more.
Throughout the weekend, there is also live music and other performances that take place.
This is one of the fun things to do in the Midwest!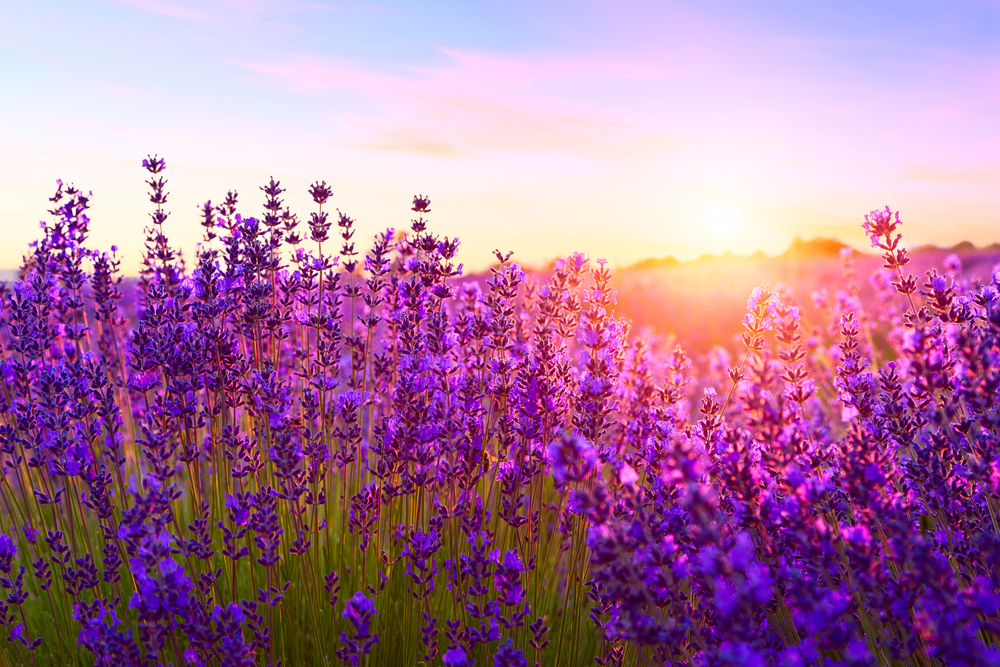 See Hot Air Balloons At The All Ohio Balloon Festival
The All Ohio Balloon Festival has been taking place in Marysville Ohio for over 45 years.
This popular hot air balloon festival Ohio hosts every year typically takes place in August.
It's a really fun Ohio summer festival that is a family-friendly Ohio event.
Typically, there are over 20 hot air balloons and many of them are shaped like popular characters.
At 3 pm, the balloons are launched into the sky, and at 6 pm they start lighting up and put on a pretty nighttime display.
For a fee, you can also schedule a hot air balloon ride or helicopter ride throughout the day.
At night, while the hot air balloons are lit up in the air, there is live music.
In the past, bands like ZZ Top, .38 Special, and Old Dominion have performed at this massive festival in Ohio.
This is easily one of the best festivals in Ohio to go to!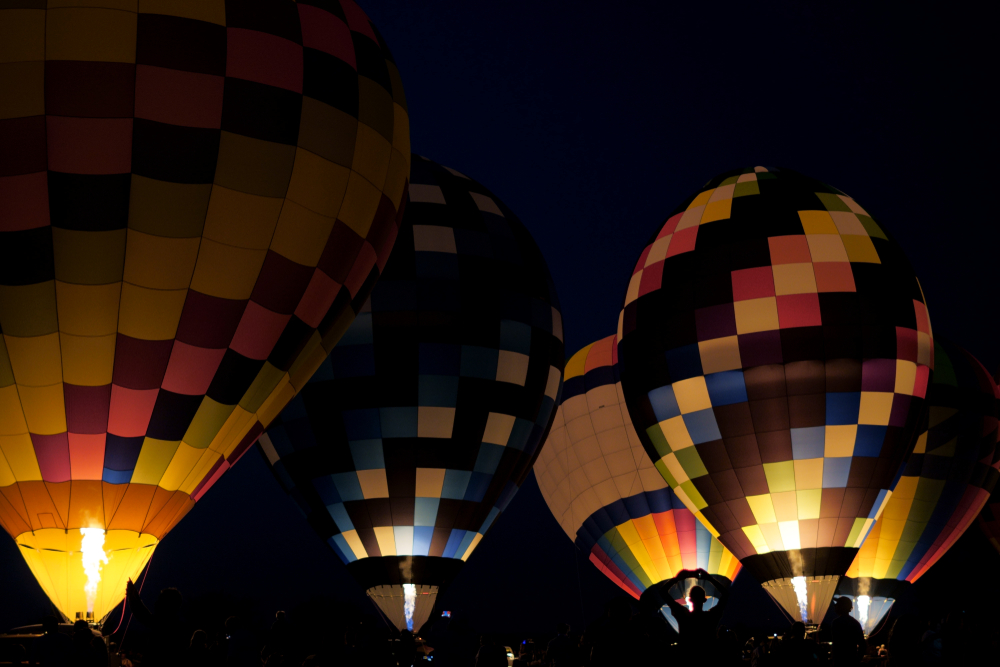 Sample Local Eats At The Columbus Food Truck Festival
Columbus' Food Truck Festival has been taking place in and around Columbus for over 11 years.
Last year, the food truck festival added an additional day and moved to a larger location to accommodate even more vendors.
So, that's three whole days of trying some of the best food trucks in Ohio!
This food truck festival Columbus hosts is usually towards the end of August.
Along with food trucks, there are local artisans and live music happening on two different stages on the festival grounds.
If you're a foodie and planning to be near Columbus in August, then you've got to check out the Columbus Food Truck Festival!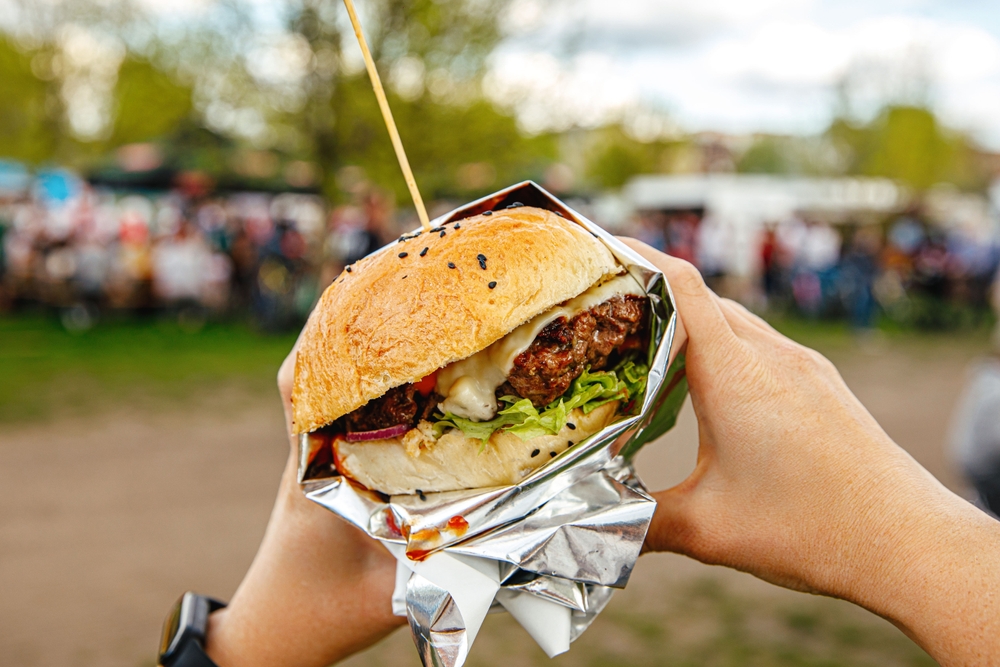 The Barnesville Pumpkin Festival Is A Fun Ohio Fall Festival
The Barnesville Pumpkin Festival has been taking place in Barnesville, OH, since 1964.
In that time, it has grown from a small-town festival to a huge outdoor festival that is attended by over 100,000 people!
This local festival celebrates the growing and harvesting of fall produce, especially pumpkins.
At this pumpkin festival, Ohio's King Pumpkin can be found!
The King Pumpkin is always grown by a local farmer and is weighed at the festival.
The biggest pumpkin wins the honor of being crowned the King Pumpkin. In the past, this pumpkin has weighed over 2,000 pounds!
Along with massive pumpkins, there is also a parade, vendors, a car show, and other activities at this fun festival in OH.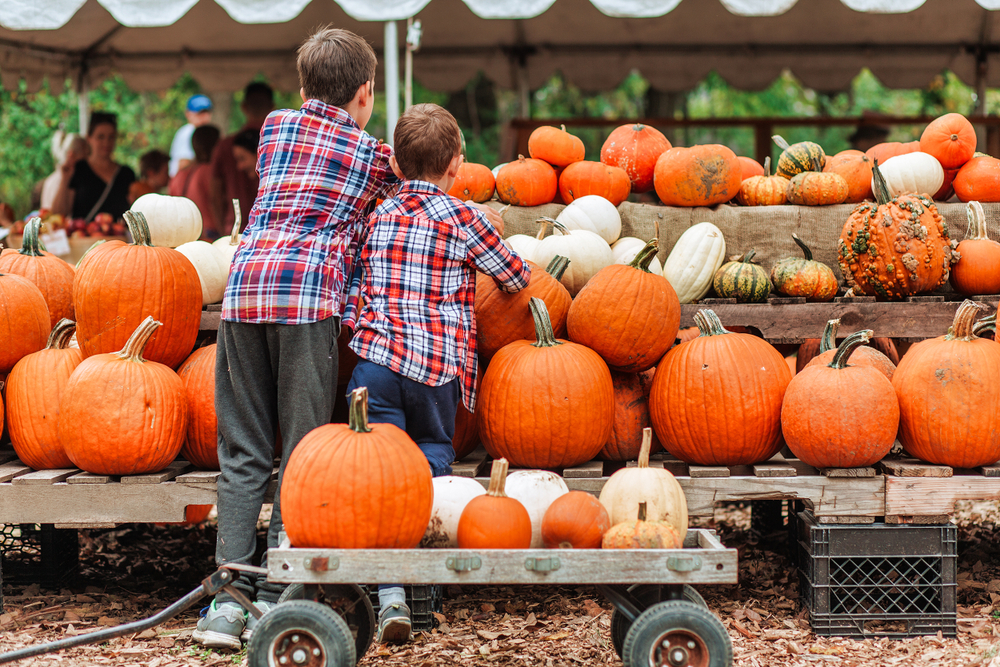 Celebrate Another Ohio Produce Item At The Troy Strawberry Festival
Ohio is a big farming state, and one of the things that are grown in Ohio is strawberries.
That's why every year the town of Troy hosts the Troy Strawberry Festival.
The Strawberry Festival has been taking place annually in Troy for over 46 years.
In fact, it's become one of the 'premier midwest festivals' in that time.
You can attend this outdoor festival in Ohio during the first weekend in June every year.
The festival has a number of activities that take place over the weekend.
There is a car show, over 160 vendors, and a wide variety of activities and live performances that take place throughout the day.
If you want to enjoy a popular Ohio festival, then definitely check out the Strawberry Festival in Troy.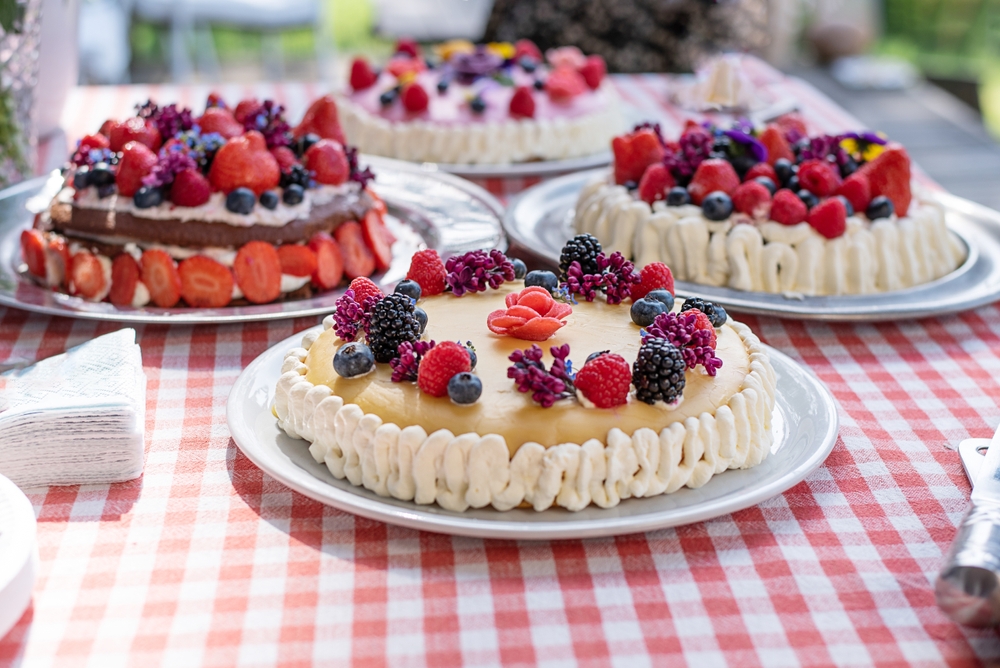 Country Concert Is Ohio's Country Music Festival
The Country Concert is the biggest Ohio country musical festival.
It has been taking place for over 40 years.
Throughout the years it has become a very popular Ohio music festival and it often features a star-studded lineup.
In the past, performers have included big names in the country music scene like Alan Jackson, Tim McGraw, Gretchen Wilson, and Kacey Musgraves.
The country music festival typically takes place in early July in Fort Laramie, OH.
Because it's such a big and popular Ohio music festival, tickets go on sale in the early fall before the next festival date.
So, you'll be able to buy your tickets for July 2023 starting in September 2022.
If you manage to get tickets for this Ohio festival, you're guaranteed to have a great time!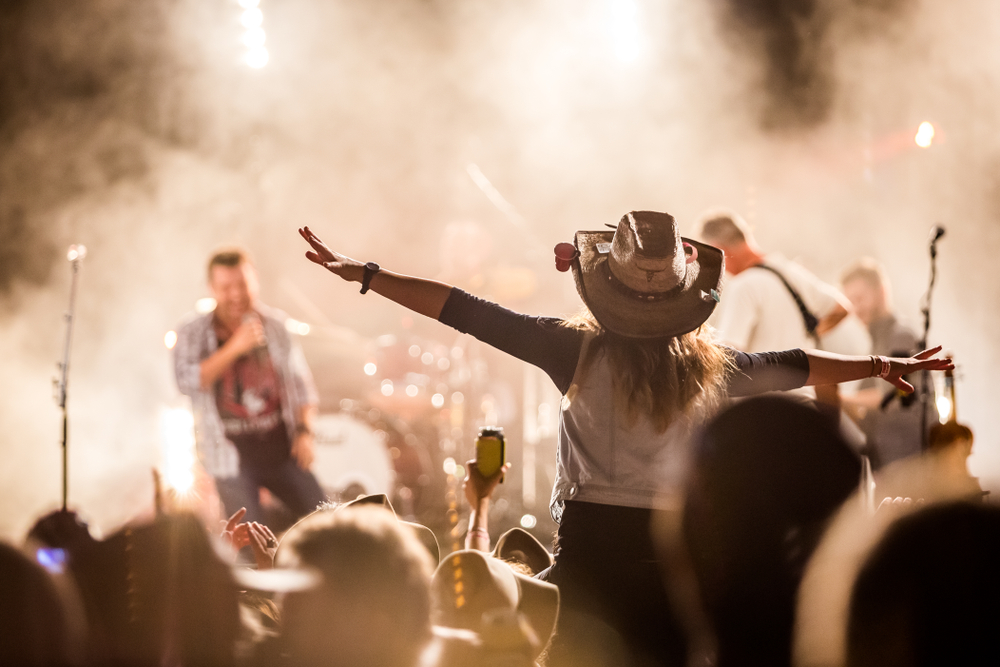 Experience A Wee Bit Of Ireland At Ohio's Celtic Festival
The Ohio Celtic Festival takes place in Dayton, OH every year in early August.
At this fun festival in OH, you'll get to 'experience a wee bit of Ireland'.
There is an admission fee for the festival, but it gives you access to tons of things.
Over the three days of the festival, there are a lot of different activities that you can take part in.
Most of the attractions of this festival are the different performers. They range from bagpipe bands, to Irish dancers, and Irish musicians.
You can also meet some Irish wolfhounds, do a Jamison tasting, drink Irish coffee, and enjoy a variety of Irish food vendors as well.
The kids can enjoy bounce houses and face painting.
Plus, every year, the festival tries to add something new to the event and attraction lineup.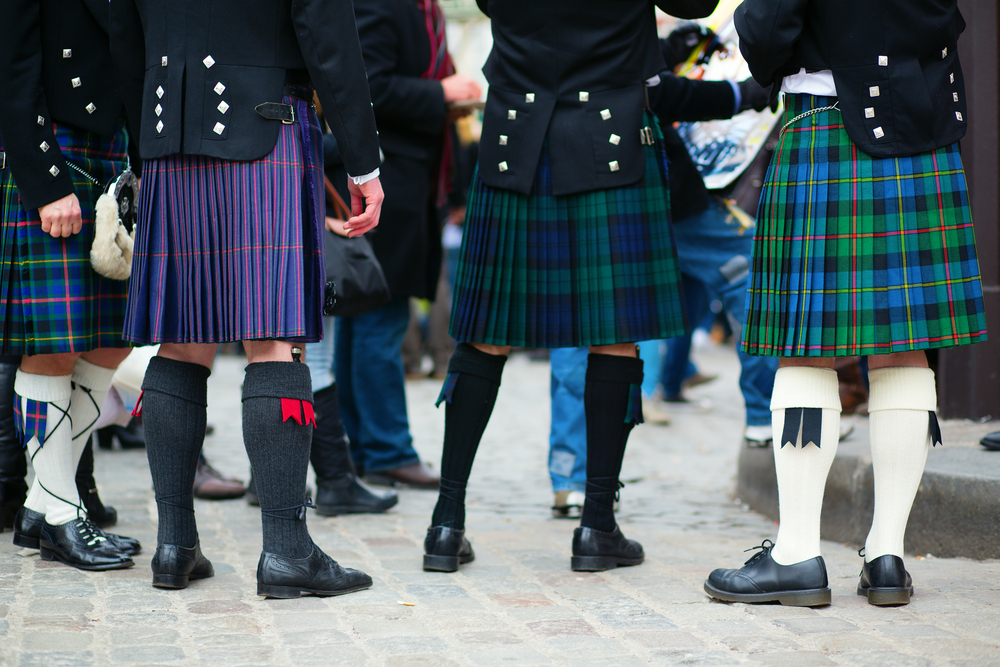 Coffee Lovers Will Flock To The Columbus Coffee Festival
For the past seven years, the Columbus Coffee Festival has been taking place in Columbus OH.
This Ohio festival typically takes place towards the end of September.
Over the past few years, the Columbus Coffee Festival has continued to grow and it attracts more visitors every year.
For two days, coffee lovers can sample a wide variety of locally and nationally roasted and brewed coffee.
To go with the coffee, there is a large selection of food trucks.
You can also enjoy live music, talks on the history of coffee, and unique activities like coffee and yoga classes.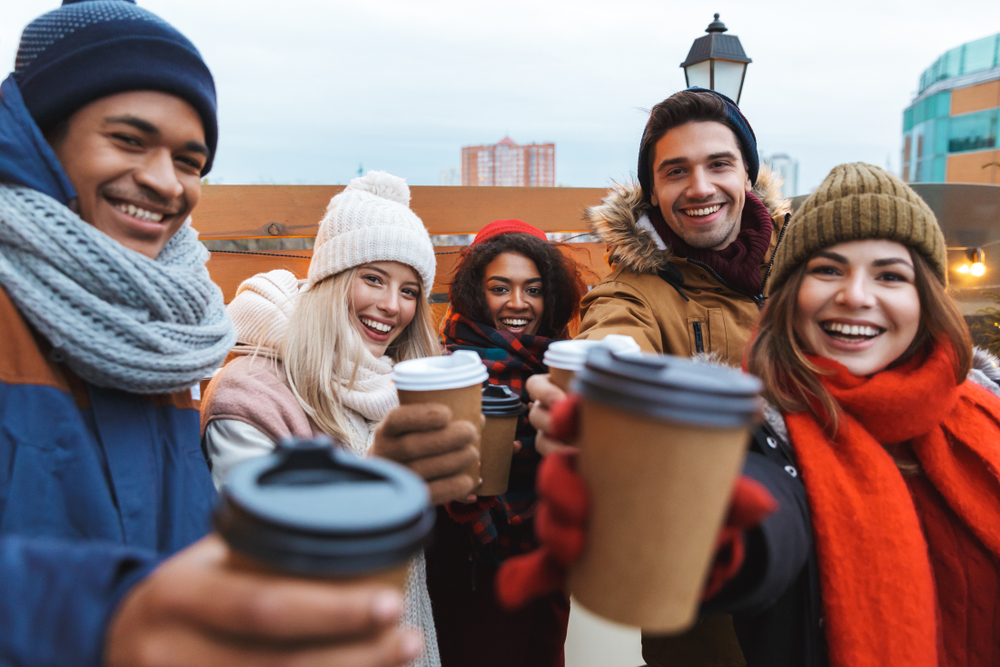 Head To Grand Rapids For Their Apple Butter Festival In Ohio
Since 1977, Grand Rapids Ohio has been hosting its annual Apple Butter Fest.
Typically, the festival takes place in early Ohio, which is peak apple season in Ohio.
After running for so many years, the Apple Butter Fest has become known for a few different things.
Obviously, the number one thing is delicious apple butter.
But the festival is also known for its wonderful historic re-enactments, handmade crafts, live music, and good food.
Today, the festival typically hosts over 40,000 people every year.
So this is a pretty highly attended festival on the list of festivals in Ohio!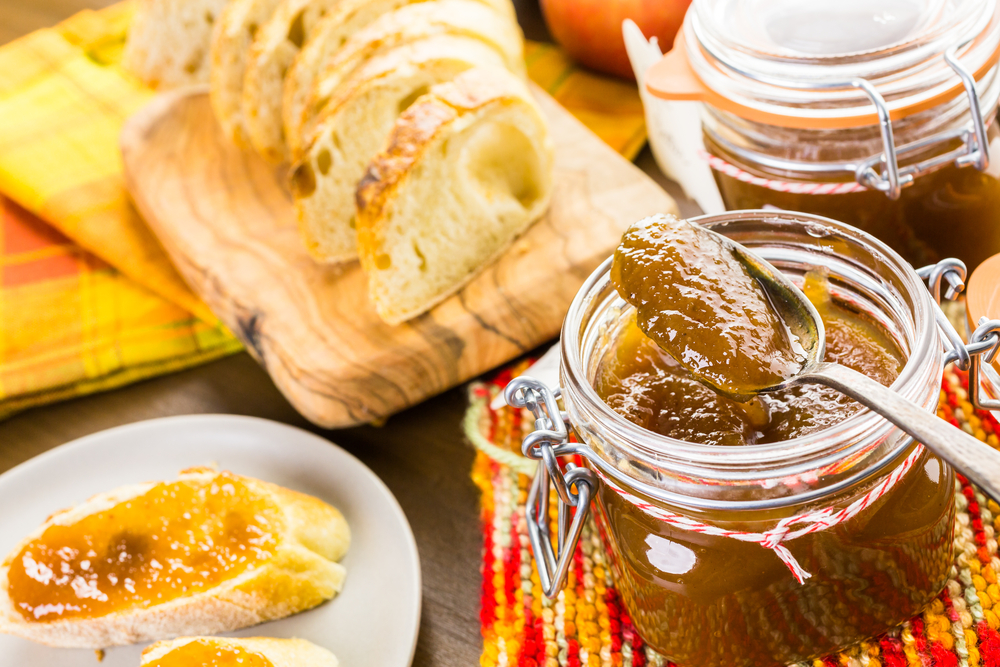 See Ice Sculptures At The North Coast Harbor Ice Fest
One of the best Ohio winter festivals is the North Coast Harbor Ice Fest.
The Ice Fest takes place in Cleveland's North Coast Harbor on Martin Luther King Jr. Day.
This one-day-only event is perfect for the kids since they'll be out of school anyway. Plus, it's free!
At the Ice Fest, you'll find plenty of fun activities to enjoy during winter in Ohio.
There is everything from ice sculptures, live music, food vendors, and more.
Because this festival only lasts one day, if you are interested in attending, make sure you make it out to the North Coast Harbor.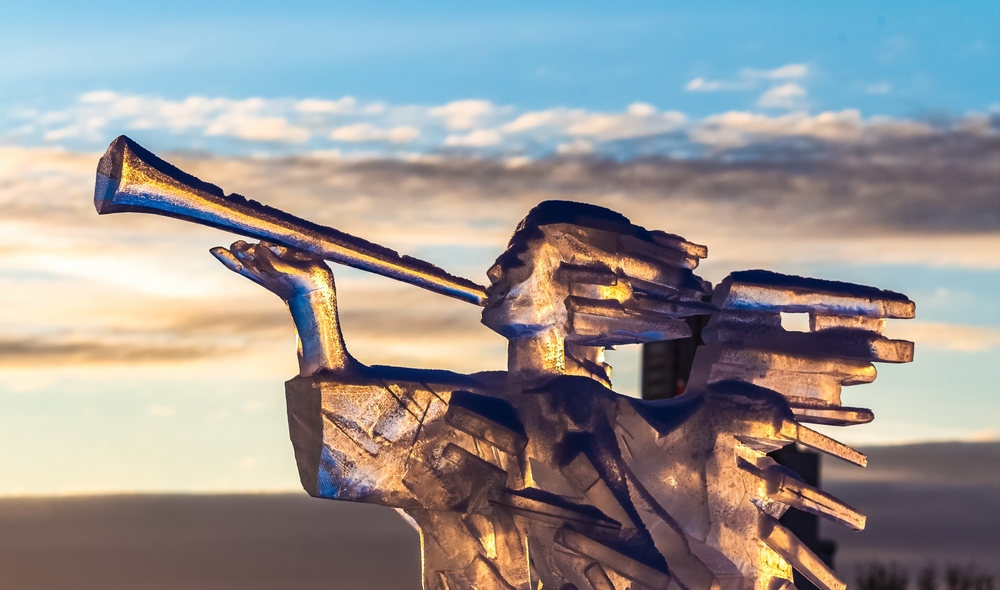 The Ohio State Fair
No list of Ohio festivals and fairs is complete without the Ohio State Fair!
Since 1850, the Ohio State Fair has been one of the best things to do with kids in Ohio and a top Ohio event!
The Ohio State Fair takes place every year at the end of July and into the beginning of August.
Because it's the state fair, there are tons and tons of activities and vendors at this huge Ohio fair.
There is everything from classic fair food vendors, magicians, a petting zoo, over 50 rides, and tons more.
Throughout the two weeks of the fair, there are a variety of events like horse shows, live music, and more.
If you're in Ohio during these two weeks, you've got to go to the Ohio State Fair!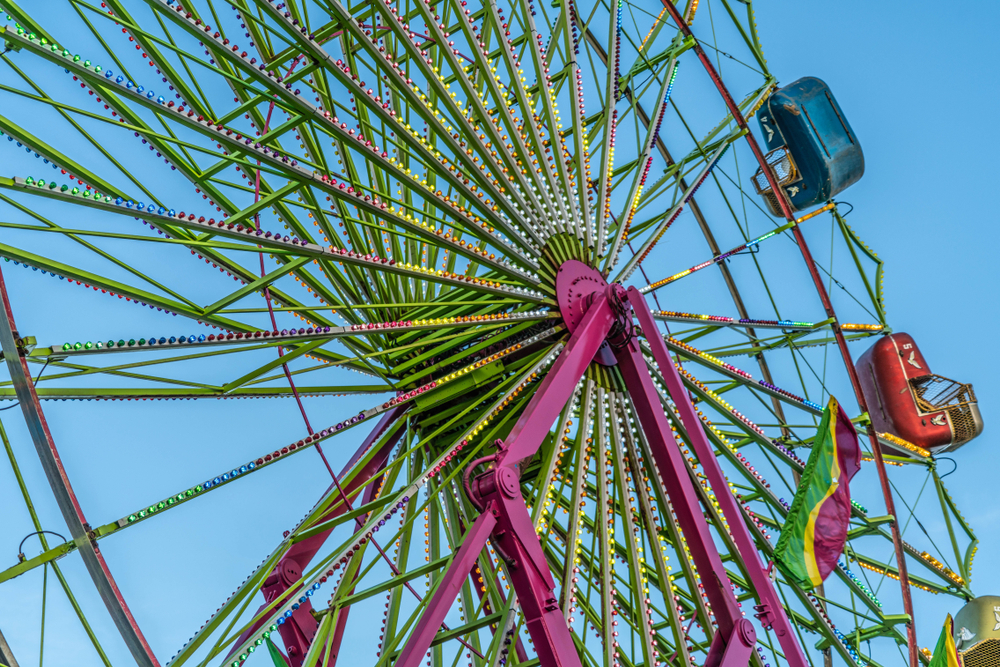 The Kent BeatleFest Is One Of The Most Unique Festivals In Ohio
If you're looking for one of the more unique Ohio music festivals, then look no further.
Kent Ohio may not be the first place you think of when you think of the British supergroup, The Beatles.
But, for the past 8 years, Kent has been home to the BeatleFest.
In February, at over 15 different venues throughout Kent, a variety of musicians take the stage to play some of the most popular Beatles classics.
These musicians include the world-famous Abbey Road, a Beatles cover band, solo artists, and duos.
This Ohio music festival is completely free to attend, but you may want to support the venues by buying a drink or a meal while you enjoy the show.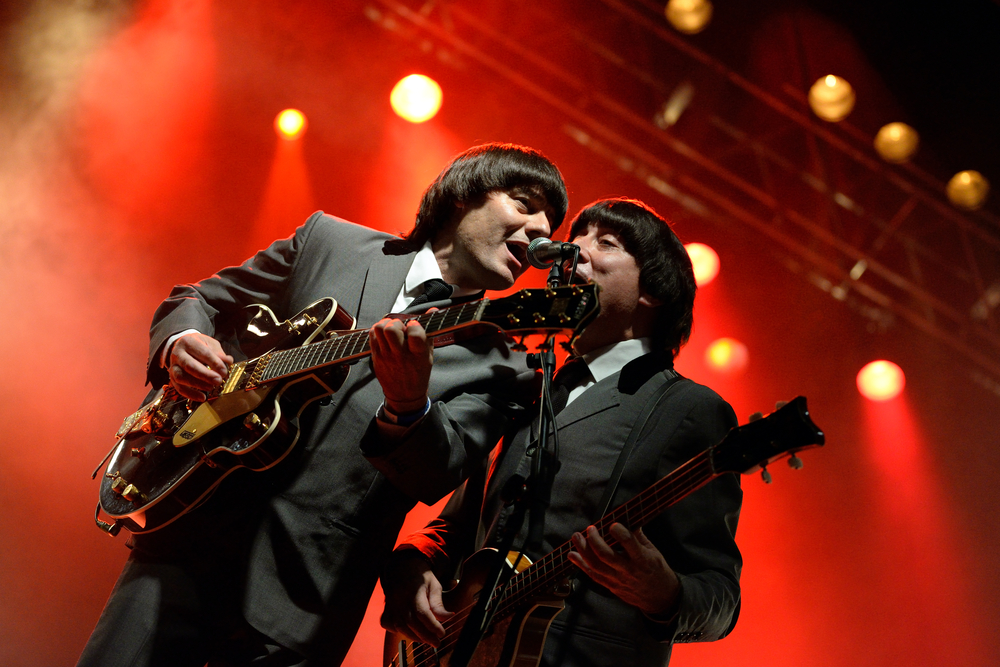 Admire Beautiful Artwork At The Asian Lantern Festival
You can find the Asian Lantern Festival has taken place at the Cleveland Metroparks Zoo grounds for the last five years.
This outdoor festival is hosted by Meijer at includes thousands of different Asian lanterns in a giant walk-through display.
As you walk through the festival grounds, you'll find a variety of vendors.
Food vendors offer up different Asian cuisines in the form of small bites and drinks.
There are also live performances by acrobats, musicians, and more throughout your time at the festival.
It's a really unique way to experience and learn about a new culture!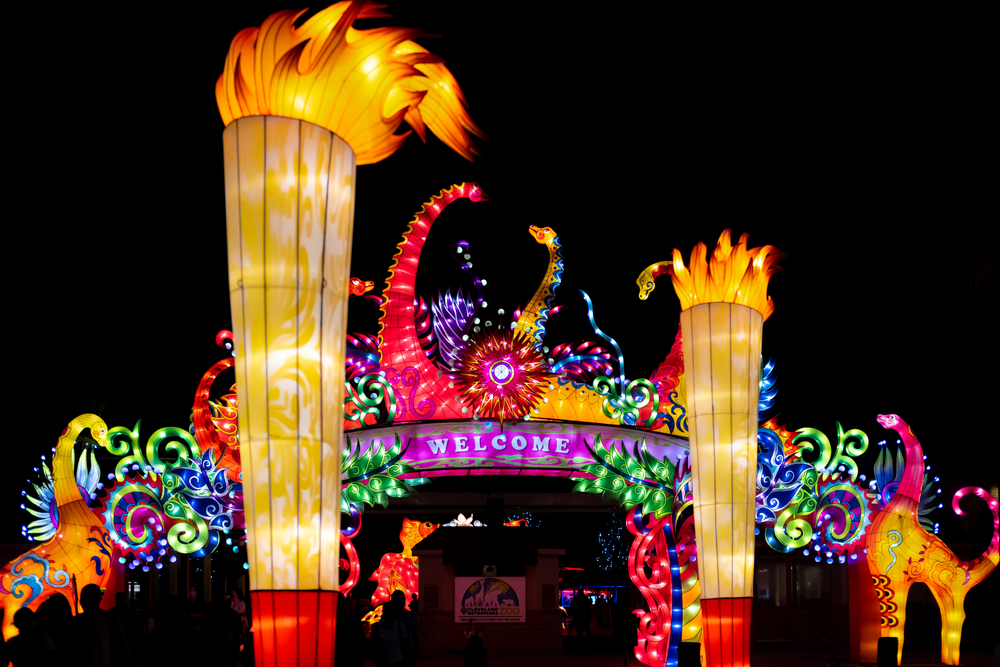 Packing List When Visiting Festivals In Ohio
If you will be traveling, either by plane or by car to Ohio, here are some tips on how to pack lightly.
A concealed travel pouch may be one of the most important items you bring along when attending festivals in Ohio.
It is always important to protect your personal information. Identity thieves are everywhere.
This unisex RFID-blocking concealed travel pouch is lightweight and comes in several colors. It has lots of organization to give you peace of mind.
You can place it under your clothes next to your body to carry your ID safely.
If you have a pouch already that does not come with RFID protection, as I do, these RFID sleeves are the perfect solution.
This configuration comes with enough credit card sleeves that the entire family would be protected. They are slim too, so they will easily fit into your pouch or wallet.
If you are planning on taking a lot of pictures with your phone you will definitely want to consider an external charging battery.
This Anker high-speed phone charging battery is the exact one I carry with me on all of my trips.
It can be used on a variety of phones, not just an iPhone like I have. And wow is it fast!
My daughter gifted me with this FugeTek selfie stick and tripod setup for my birthday. I absolutely love it! It is made of lightweight aluminum and so easy to use.
It has Bluetooth connectivity and is a breeze to use for taking selfies during a fun Ohio festival!
You will want to bring your own refillable water bottle with you.
I never leave home on a trip without my Bobble filtration bottle. The 18.5-ounce size is perfect for hiking and it fits nicely in the pocket of a backpack.
When filled with water, it is not too heavy to carry. And the replaceable carbon filter ensures fresh clean water whenever you fill the Bobble.
Perhaps you are traveling a long distance and packing space is a premium in your suitcase, or in your car.
Then this collapsible silicone foldable water bottle would work well for you. Would not take up much space at all.
You will want a backpack or daypack with you to store snacks, your water bottle, phone, extra clothes, etc… No matter the time of day or evening.
This foldable water-resistant backpack would be great.
It is very affordable and is available in many color options for you to choose from. The fact that it folds down into a zippered pouch will make it easy to pack.
—
There are so many awesome festivals in Ohio that take place throughout the year!
Whether you love music festivals, food festivals, or cultural festivals, there is an Ohio festival that you'll love.
Have you had the opportunity to experience any of these fun festivals in Ohi or are you planning on going to a festival this weekend in Ohio?
I'd love to hear about your favorite OH festival in the comments!