If you're looking for cozy coffee shops in Chicago, then you've come to the right place!
Chicago has become known for having a large variety of some of the best coffee shops in the world.
Planning your trip to Chicago last minute?
Make sure to book ahead. Hotels and tours often sell out the closer you get to your trip. Here are our top pics for Chicago!
Top Experiences And Tours In Chicago:
Hop Hotels In Chicago:
As you're exploring the streets of Chicago, one of the most popular things to do is to grab a cup of coffee from a local coffee shop.
Many of these coffee roasters in Chicago are small businesses owned and operated by locals.
So, you're bound to find some unique roasts, blends, and specialty drinks.
Because Chicago's coffee scene is still growing, there are tons of new cool coffee shops in Chicago popping up all the time.
However, there are also quite a few Chicago coffee shops that have become staples of their neighborhood.
Some have even been able to open multiple locations across the city, but they still serve unique coffee creations.
So, let's take a look at 15 of the coziest coffee shops in Chicago!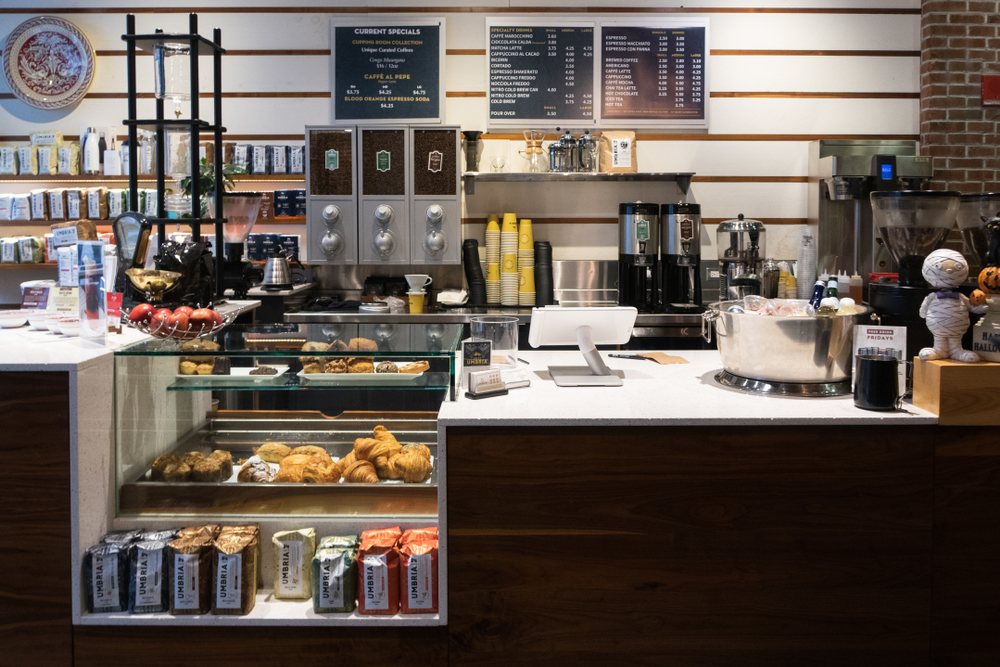 15 Cozy Coffee Shops In Chicago
The Wormhole Is A Cool 80's Themed Coffee Shop In Chicago
One of the best Wicker Park coffee shops in Chicago is The Wormhole.
The Wormhole is full of 80's nostalgia.
You'll find classic 80's movie posters, DeLoreans of all sizes, and vintage toys.
Their coffee menu is full of locally roasted coffee.
In fact, their coffee roasts and blends have become so popular with Chicago locals, that they now sell their blends.
You can buy a bag of whole or ground coffee beans at their shop on Milwaukee Ave, or online.
The Wormhole is open from 7 am to 11 pm, and they frequently host special 80's nostalgia events.
If you love the 80s and are looking for some of the best Chicago coffee, then head to The Wormhole.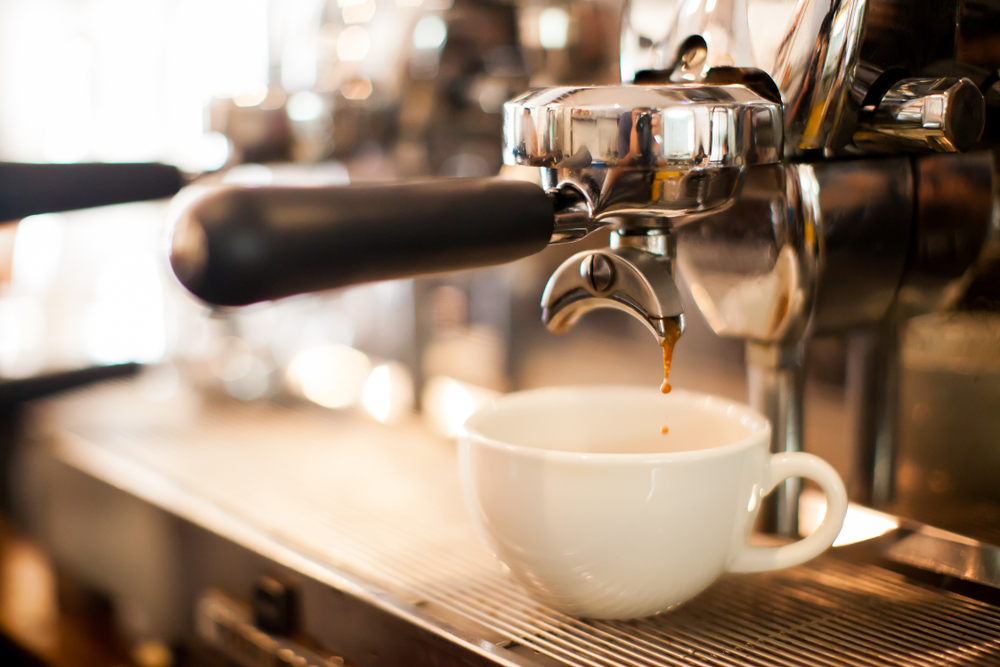 Visit The Iconic Hero Coffee Bar
Hero Coffee Bar is a small chain of coffee shops in Chicago.
They originally opened their first location in 2014 on S. Dearborn street.
In 2018, the original Hero was sold, and a couple named Michelle and Trey took over.
They continued the tradition of innovative coffee and incredible bagel sandwiches that Hero had become known for.
But, they also expanded on the idea by finding ways to positively impact the Chicago community.
As they opened more locations, they started partnering with local charities.
To do this, they sell whole bean locally roasted coffee and merch, with $1 of every item sold going to a local Chicago charity.
They also continue to have an incredibly popular menu of locally roasted coffees, pastries, bagel sandwiches, and more.
Hero Coffee Bar is one of the best coffee shops in Chicago that not only supports its community but serves some delicious drinks and bakery items.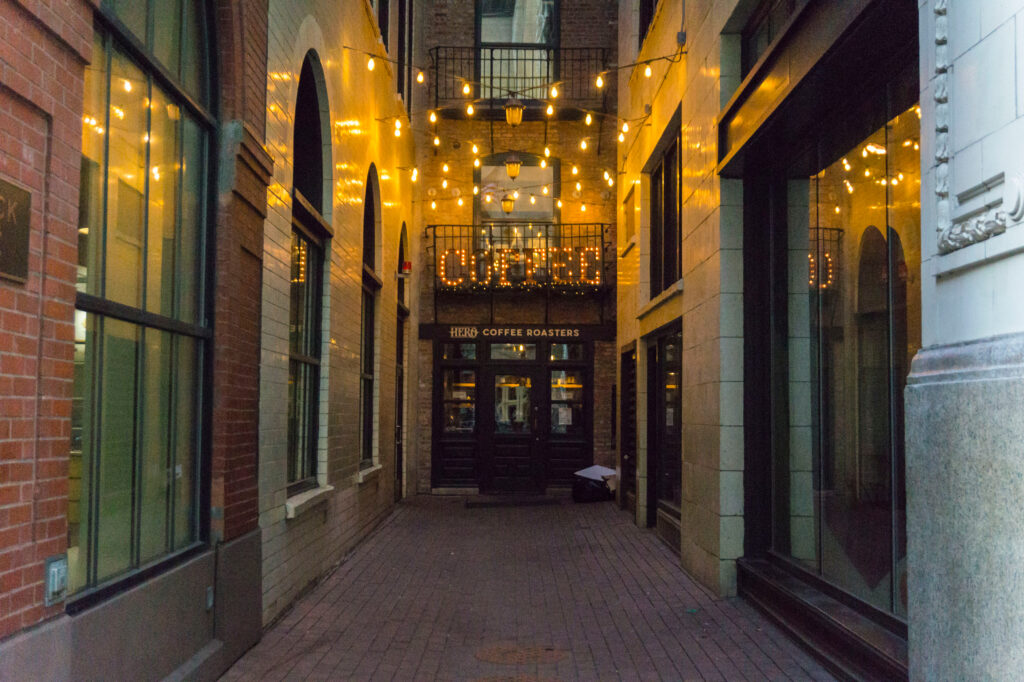 Plant Lovers Will Feel Right At Home At The Botanical Cafe
Plant moms in particular will love this super charming Chicago coffee shop!
The Botanical Cafe is a cute cafe in Chicago that is truly unique because it's Chicago's first hybrid cafe and plant shop.
When you step through the door, you'll feel like you've stepped into a tropical escape in the middle of downtown Chicago.
You'll be greeted by plants of all sizes filling the small cafe and the smell of freshly roasted coffee.
As you sip your coffee, you can shop for plants, or simply take a seat and enjoy the charming and cozy atmosphere.
They also have a small menu of sandwiches, baked goods, and even cookies from a local bakery.
The Botanical Cafe is easily one of the cutest cafes in Chicago's North Center neighborhood.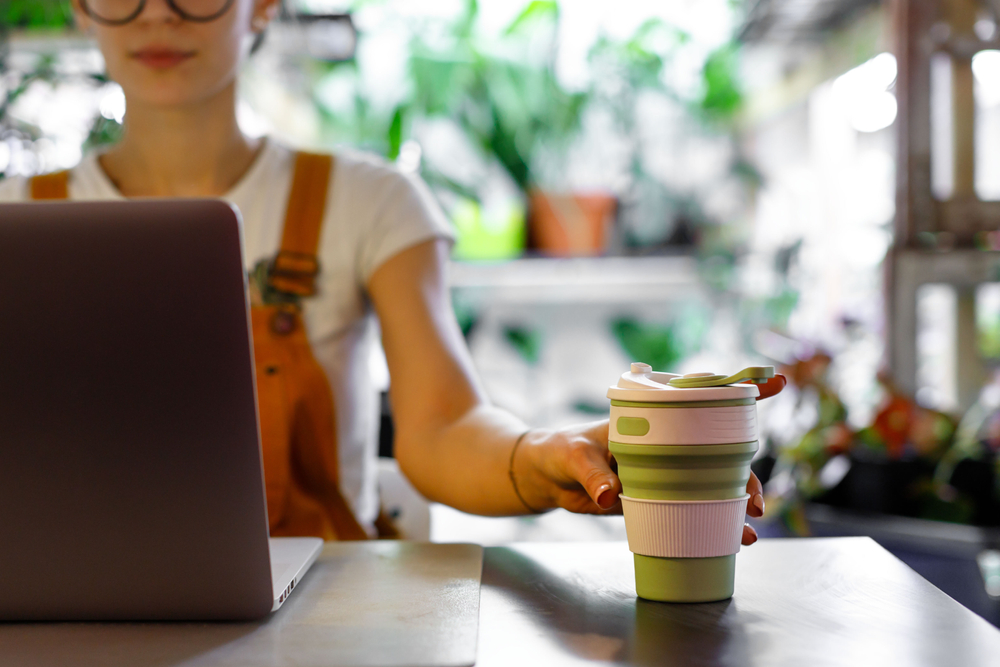 Cafe Jumping Bean Is A Colorful Coffe Shop In Chicago
You'll find Cafe Jumping Bean in Chicago's Lower West Side.
They've been serving the Pilsen and Little Village communities since they first opened in 1994.
In that time, they've become a staple Chicago coffee shop in the area.
Cafe Jumping Bean is known for its colorful exterior and interior as well as its high-quality coffee.
Inside, you'll find the walls full of art by local artists, and occasionally they host events like open mic nights.
They also have a large menu. You'll of course find coffee, but they also have salads, sandwiches, pastries, and a full-service espresso bar.
Cafe Jumping Bean is one of the best coffee shops in Chicago if you're looking for a large menu and a unique atmosphere.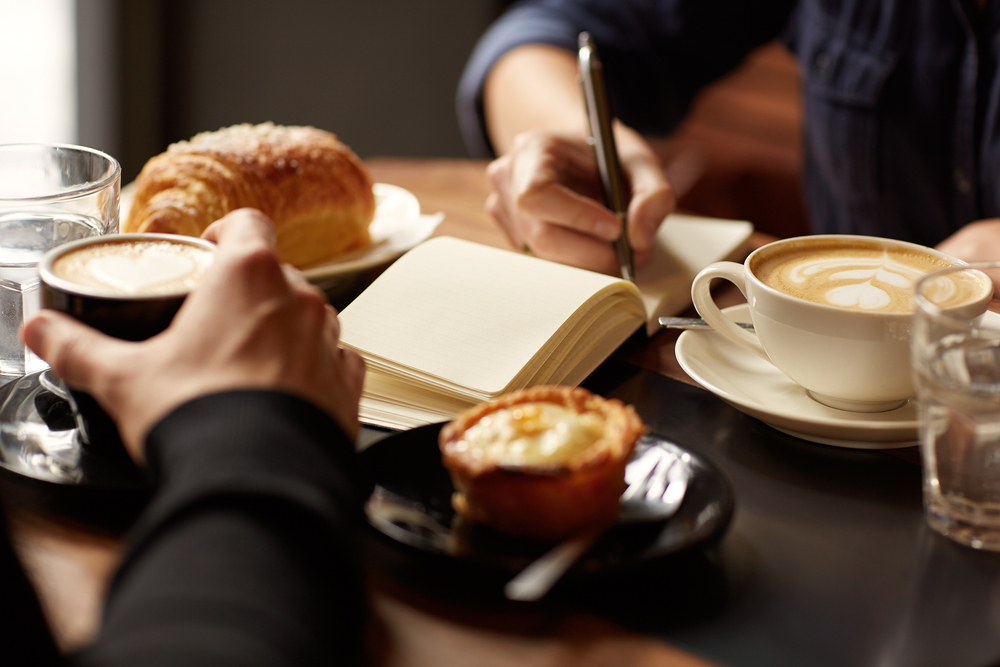 Try An Artisinal Latte At Oromo Cafe In Chicago
Oromo Cafe is perfect for coffee lovers that are looking to try something a little different.
The hip cafe has locations in Bucktown and Lincoln Square, and it's easily one of the best coffee shops in both locations.
What makes Oromo Cafe unique is its artisan lattes.
They feature exotic flavors like pistachio and rose, golden milk, and coconut caramel.
All of their ingredients are high quality and their lattes feature their house-made nut milk.
In fact, Oromo Cafe's entire menu is vegetarian and many of the items are vegan.
There are quite a few vegan restaurant options in Chicago to look into!
If you're looking for a more elevated coffee experience, you've got to visit Oromo Cafe.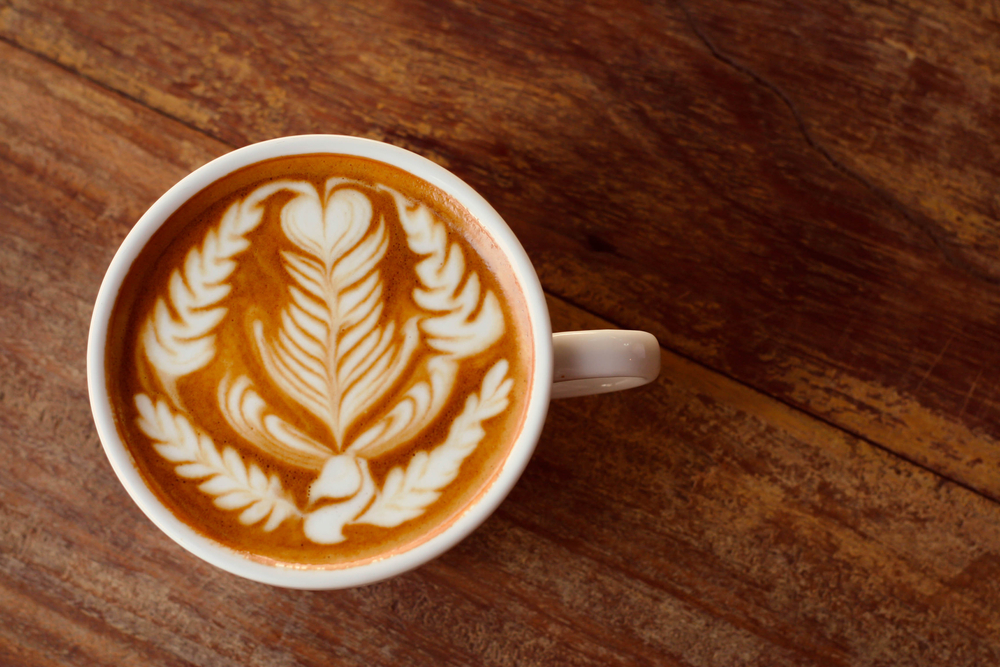 Ipsento 606 Is One OF The Modern Coffee Shops In Chicago
Ispensto 606 is one of the best Bucktown Coffee Shops.
It's named thanks to its close proximity to the 606 trail.
On the side of the building, you'll find a bright colorful mural and green space where you can sit and enjoy your coffee on a nice day.
They also have a small seating area inside.
Ispensto 606 is a modern coffee bar and cafe that specializes in brews made from globally sourced beans.
Their menu includes drip coffee, espresso, cortado, and other unique specialty coffee drinks.
At night, they also have a small cocktail menu that you can order from.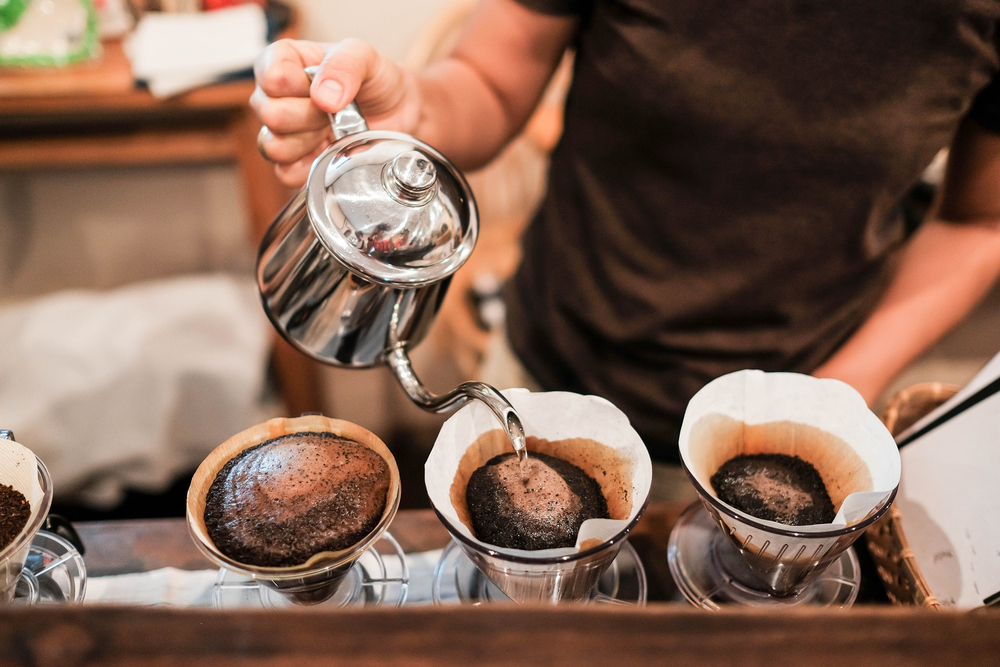 Dark Matter Coffee Is An Iconic Coffee Roaster In Chicago
One of the many coffee roasters in Chicago that has made a name for itself is Dark Matter Coffee.
Dark Matter's first cafe opened in 2007 at the Star Lounge, on the border of Chicago's Ukranian Village neighborhood.
In 2020, Imbibe Magazine named Dark Matter Coffee the 'Coffee Bar of the Year'.
Today, they have seven locations scattered throughout the city, all with different and unique names under the Dark Matter Coffee Banner.
Their coffee menu is varied and they often release special collection blends.
They sell bags and cans of their coffee, complete with unique illustrations done by local Chicago artists.
Each location is unique to the neighborhood it's located in but they all sell Dark Matter Coffee roasts.
If you're looking for one of the best coffee places in Chicago, head to one of Dark Matter Coffee's many locations.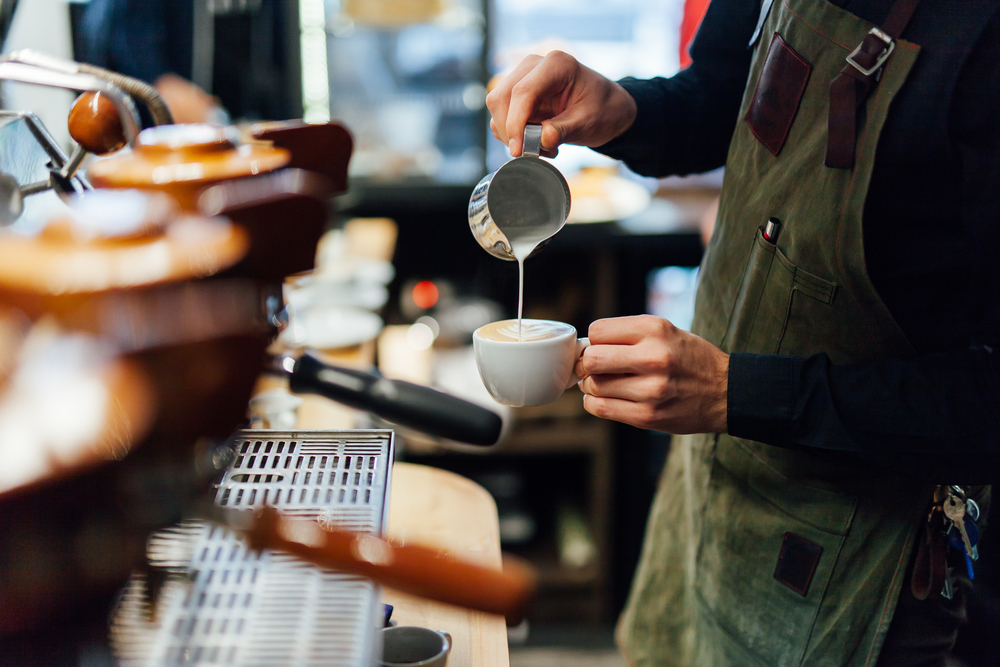 Get Cozy With A Cup Of Coffee At Cafe Deko
Cafe Deko is a quiet cafe that serves some of the best coffee in Chicago.
This Chicago cafe was specifically decorated to reflect the feeling of enjoying a good, high-quality cup of coffee.
With Art Deco decor, it's warm, welcoming, and beautiful in a way that makes you want to sit down and stay a while.
Their house-blend coffee is medium-light, so it appeals to a broad variety of coffee drinkers.
You can order their house blend in just about any way, from lattes, macchiatos, or just black.
They also have organic teas on their menu as well as pastries.
If you like the house blend, they also sell bags of their coffee for you to take home and enjoy.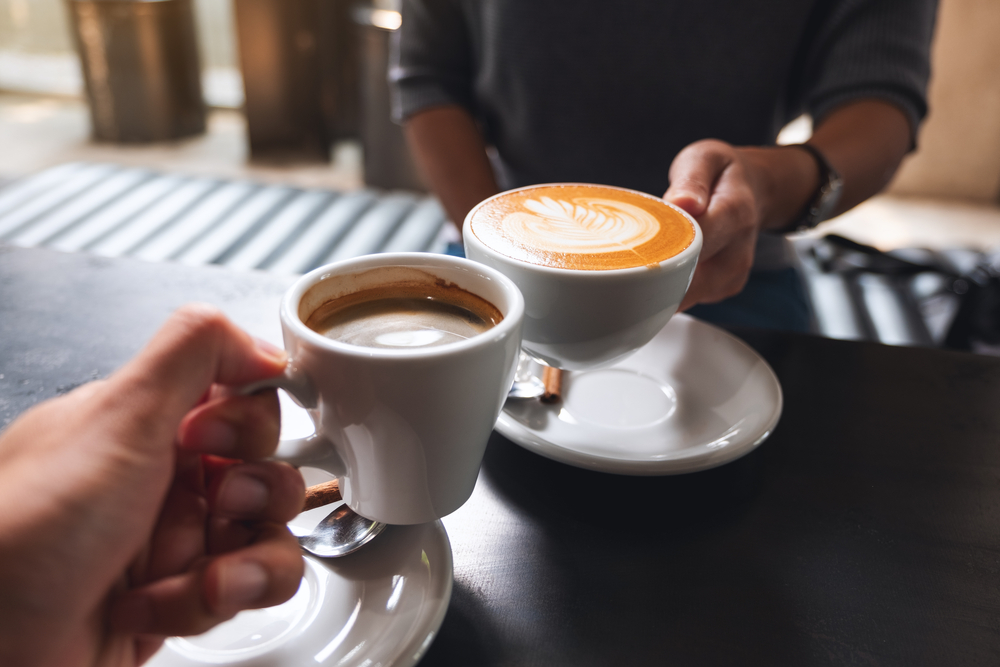 One Of The Best River North Coffee Shops Is Caffe Umbria
Caffee Umbria is one of the best River North coffee shops and is known for its authentic Italian artisanal roasts.
The first Caffee Umbria was opened in Seattle, and today they have several locations in Seattle and Portland.
They have two locations in Chicago, at River North and Armitage Avenue, and one location in Miami.
So, while they are one of the most spread-out coffee chains on this list, they are still fairly small in the grand scheme of coffee chains.
They roast their own coffee, which you can purchase at their cafes or online.
Because of their unmatched quality and taste, many cafes and fine dining establishments across North America serve Caffe Umbria roasts.
Those include the Bellagio Hotel in Las Vegas and even the Culinary Institute of America in Napa.
If you want to try some of the best coffee in Chicago, head to Caffe Umbria!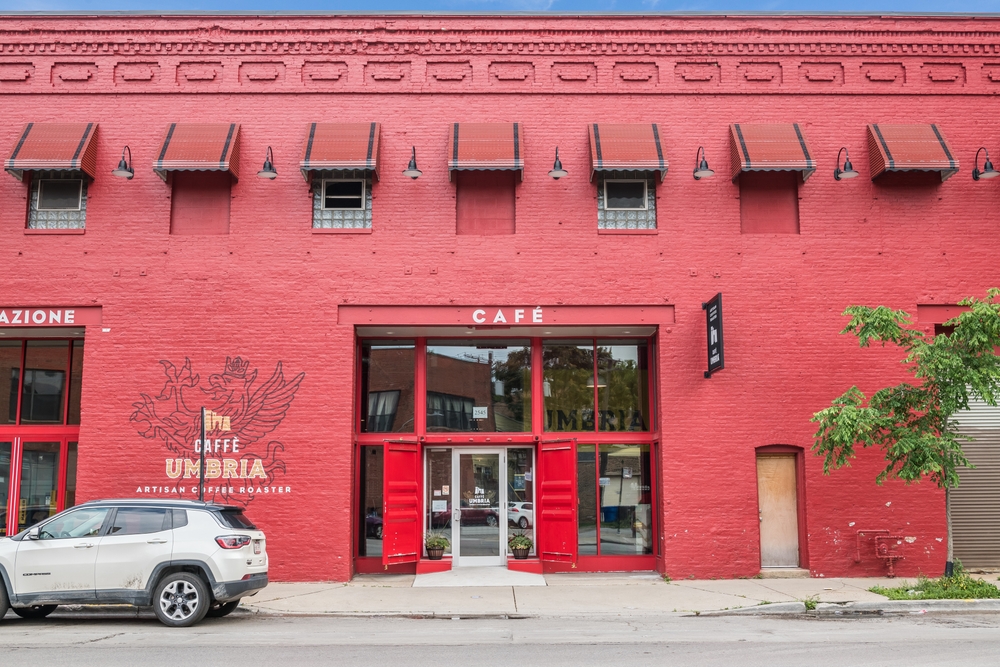 Four Letter Word Cafe
One of the best Logan Square coffee shops is the Four Letter Word Cafe.
The Four Letter Word Cafe is a tiny coffee shop serving up specialized roasts that it has become known for.
They roast their coffee locally in Chicago and in Instanbul.
Four Letter Word's menu features classics like drip and pour-over coffee as well as espresso.
You can also try Turkish-style coffee as well as iced coffee and tea.
While you enjoy your drink, you can choose from one of the many pastries they have on their menu from small local bakeries in Chicago.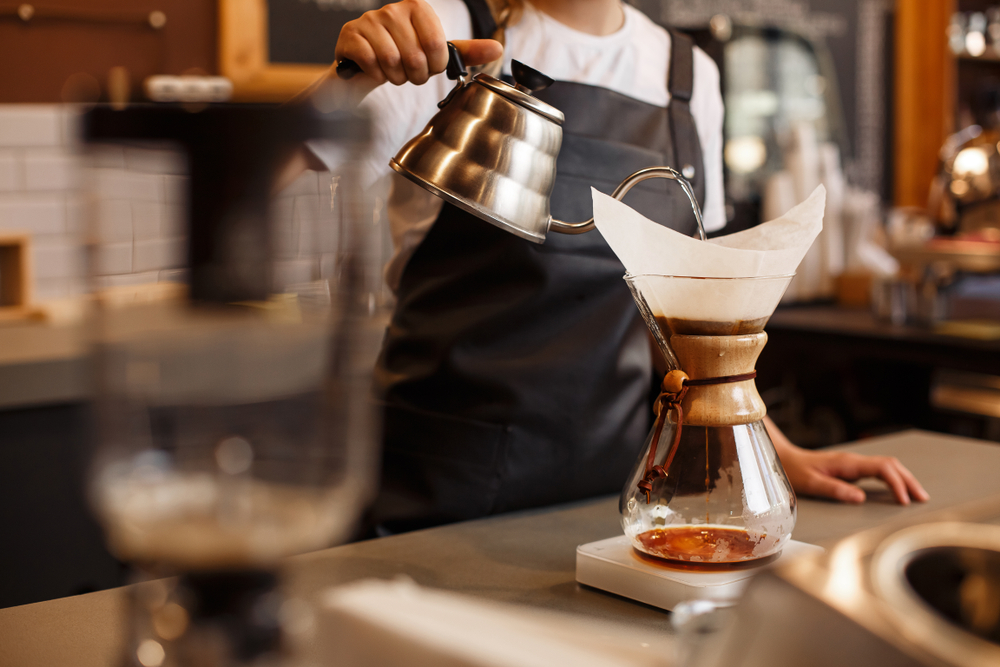 Sputnik Coffee Co. Is A Popular Coffee Roaster In Chicago
Just this year, Sputnik Coffee Co. was named 'Best Coffee Shop' in Chicago by TimeOut.
One sip of any of their roasted blends and you'll see why!
You'll find Sputnik in Chicago's Back of the Yard neighborhood.
This is where they roast their beans as well as brew and serve their medium roast blend.
The coffee shop's atmosphere is cozy and locals and tourists alike enjoy spending time there.
If you're looking for a simple, down-to-earth roast that appeals to every palate, then you'll want to head to Sputnik Coffee Co.
Here are some suggestions on where to stay in Chicago.
Gaslight Coffee Roasters
One of the many coffee shops in Logan Square that is worth a visit is Gaslight Coffee Roasters.
Gaslight Coffee Roasters has a shabby-chic and hip atmosphere that invites you to stop in and stay a while.
Their roast menu changes fairly frequently, so you'll be able to try a different blend every time you visit.
They serve classic coffee, espresso, cold brew, chai, spirit tea, and pastries.
On the weekends, you can stop by to try a Dorite Donuts donut, which is a popular local donut shop in Chicago.
If you like one of the blends you try, they sell bags of coffee in-store.
They also have a coffee subscription that you can sign up for and have a new coffee blend sent to your house monthly.
Read here for some very cool things to do in Chicago at night.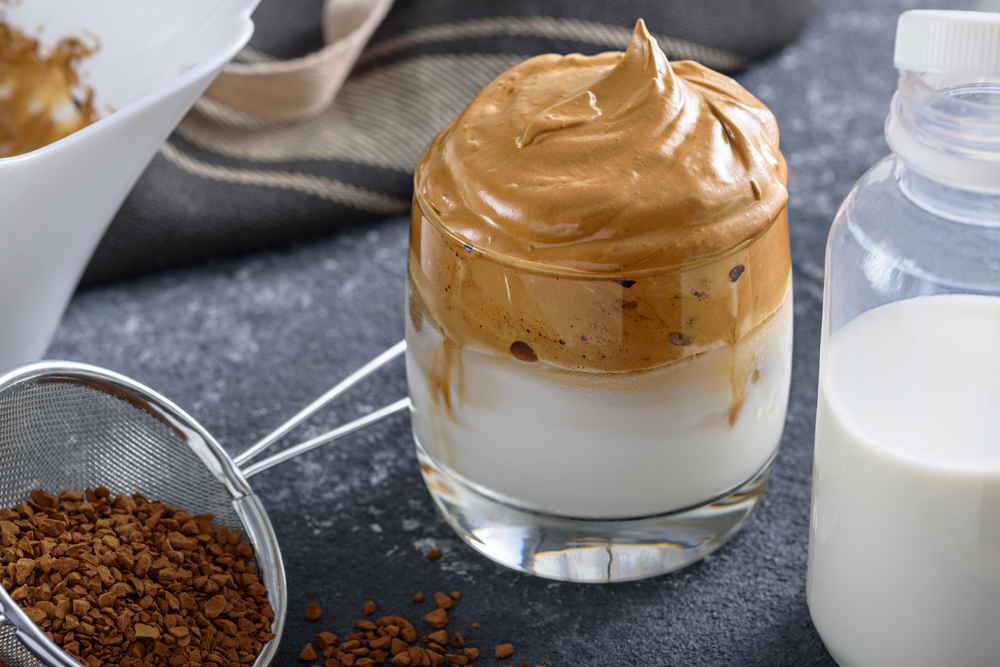 Kibbitznest Is A Unique Coffee Shop In Lincoln Park
Do you sometimes wish you could escape to a coffee shop where there is no wifi but plenty of books?
Then you'll love Kibbitznest! Kibbitznest is a book bar and cafe that is laptop and wifi free.
They are open Wednesday through Sunday evenings.
It's a perfect place to hang out and relax, disconnected, after a long day of work or exploring.
Kibbitznest's menu is pretty big and features a wide variety of appetizers, alcoholic drinks, specialty coffee and tea, and even boozy coffee.
It is one of the coolest places to eat in Chicago!
This coffee shop in Lincoln is definitely a unique space for those who want to enjoy a good cup of coffee, human interaction, and even a good book.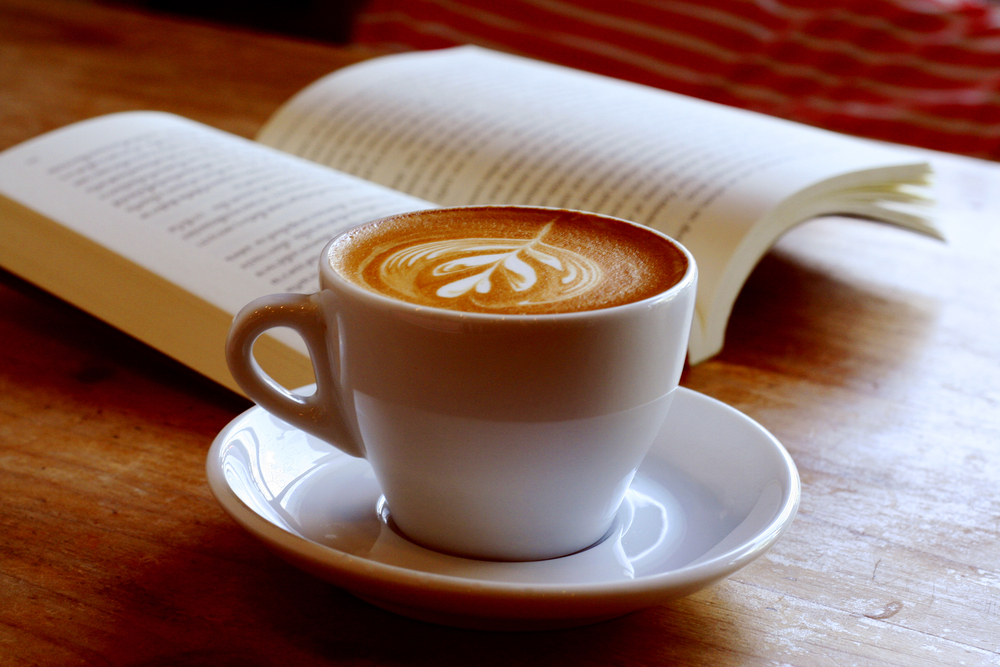 Metric Coffee Co.
There are plenty of West Loop coffee shops, but Metric Coffee Co is one of the best.
Metric Coffee Co's cafe is a hip shop that features industrial-chic decor with both indoor and outdoor seating.
They serve their own house-roasted beans, which are roasted on-site.
So the smell of freshly roasted coffee beans is a constant at Metric Coffee Co.
Metric Coffee Co has been open since 2013 and during that time it has become a staple West Loop coffee shop that attracts locals and tourists.
If you want to try some of the best coffee in Chicago, head to Metric Coffee Co.
Here are some suggestions for the best brunch in Chicago.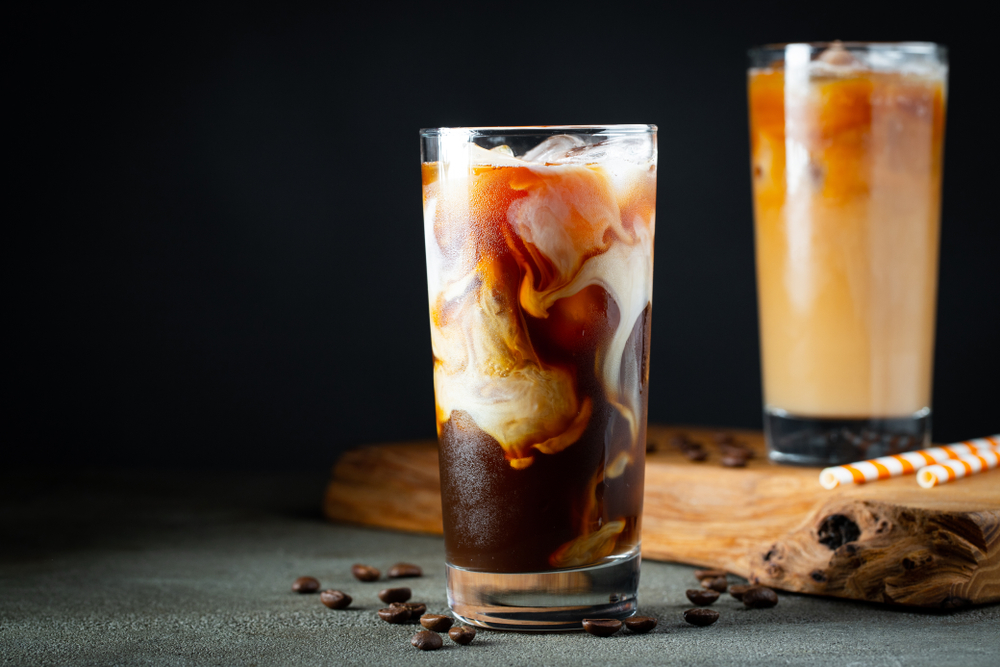 Sawada Coffee Is One Of The Best Coffee Shops In The World
Sawada Coffee is a Chicago coffee shop that was opened by 'world-renowned barista and latte art expert', Hiroshi Sawada.
They have only two locations – one in Chicago and one in NYC.
Their Chicago location was the first and is located in a large industrial cafe space with a huge wall of windows that look out onto Green Street.
Other unique features of this cafe include a hand-painted espresso machine, a wooden ping-pong table, and even a punching bag.
The menu has been curated by Sawada and features expertly crafted espresso and matcha-based drinks.
Along with their drinks, you can enjoy a selection of Doughnut Vault donuts, which is a local donut shop.
If you are spending the weekend in Chicago plan to stop here!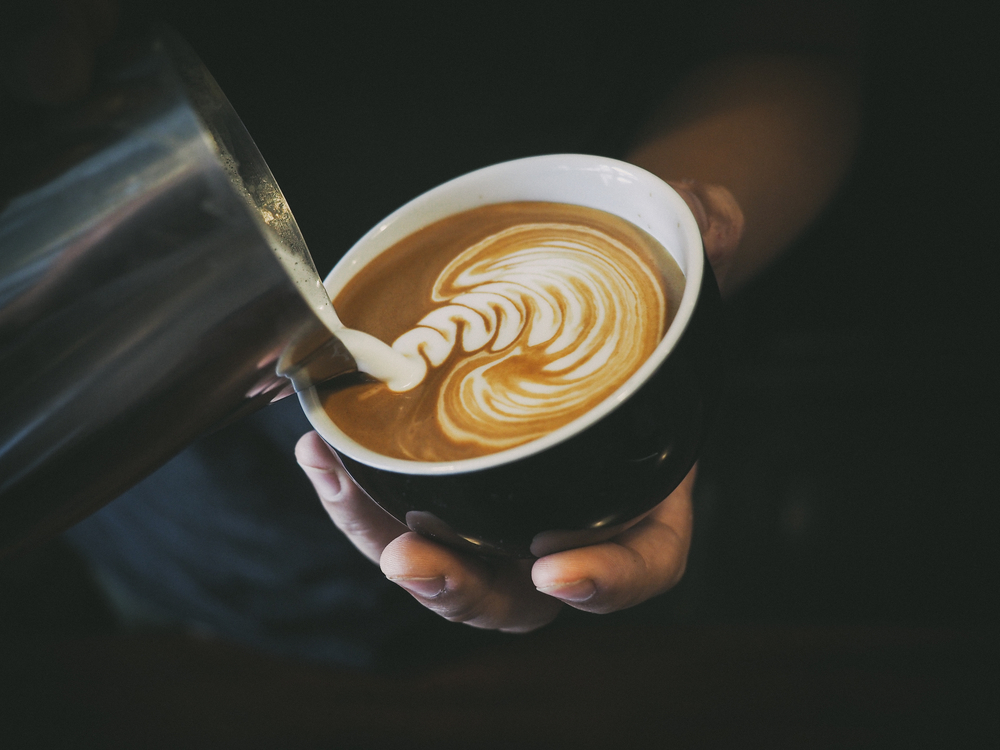 Packing List For Visiting Chicago IL
If you will be traveling, either by plane or by car to Chicago, here are some tips on how to pack lightly.
A concealed travel pouch may be one of the most important items you bring along when visiting Chicago coffee shops.
It is always important to protect your personal information. Identity thieves are everywhere.
This unisex RFID-blocking concealed travel pouch is lightweight and comes in several colors. It has lots of organization to give you peace of mind.
You can place it under your clothes next to your body to carry your ID safely.
If you have a pouch already that does not come with RFID protection, as I do, these RFID sleeves are the perfect solution.
This configuration comes with enough credit card sleeves that the entire family would be protected. They are slim too, so they will easily fit into your pouch or wallet.
If you are planning on taking a lot of pictures with your phone you will definitely want to consider an external charging battery.
This Anker high-speed phone charging battery is the exact one I carry with me on all of my trips.
It can be used on a variety of phones, not just an iPhone like I have. And wow is it fast!
My daughter gifted me with this FugeTek selfie stick and tripod setup for my birthday. I absolutely love it! It is made of lightweight aluminum and so easy to use.
It has Bluetooth connectivity and is a breeze to use for taking selfies when exploring all the coffee shops in Chicago.
You will want a backpack or daypack with you to store snacks, your water bottle, phone, extra clothes, etc.. when on your Michigan road trips. No matter the time of day or evening.
This foldable water-resistant backpack would be great.
—
There are so many incredible coffee shops in Chicago, and each one is unique in its own way.
Whether you like classic roasts, exotic flavors, or a mixture of both, there's a Chicago coffee shop perfect for you.
Have you had the opportunity to visit any of these Chicago coffee cafes?
If so, I'd love to hear which one was your favorite in the comments!