Are you wondering where to find the best restaurants in Chicago? Wonder no more.
In this article, I will walk you through some of the best eating places in Chicago and tell you everything you need to know about the Chicago food scene.
Planning your trip to Chicago last minute?
Make sure to book ahead. Hotels and tours often sell out the closer you get to your trip. Here are our top pics for Chicago!
Top Experiences And Tours In Chicago:
Hop Hotels In Chicago:
Chicago is a vibrant happening city, it's a city that everyone needs to visit. There is so much to see and do in Chicago and the restaurants are as vibrant as the city itself.
Eating in Chicago is a real treat, It has something for everyone. Whatever you like to eat Chicago has it.
From restaurants serving locally produced food to restaurants run by world-famous chefs to little gems run by locals serving diverse communities the choice can be overwhelming.
In this article, I have included what I feel are the best restaurants in Chicago but of course, this is just a sample of the best places to eat in Chicago.
So grab a seat, a snack, and your favorite drink, and let me walk you through Chicago's best restaurants.
If you are planning a trip you might find my 3 Days In Chicago Itinerary helpful.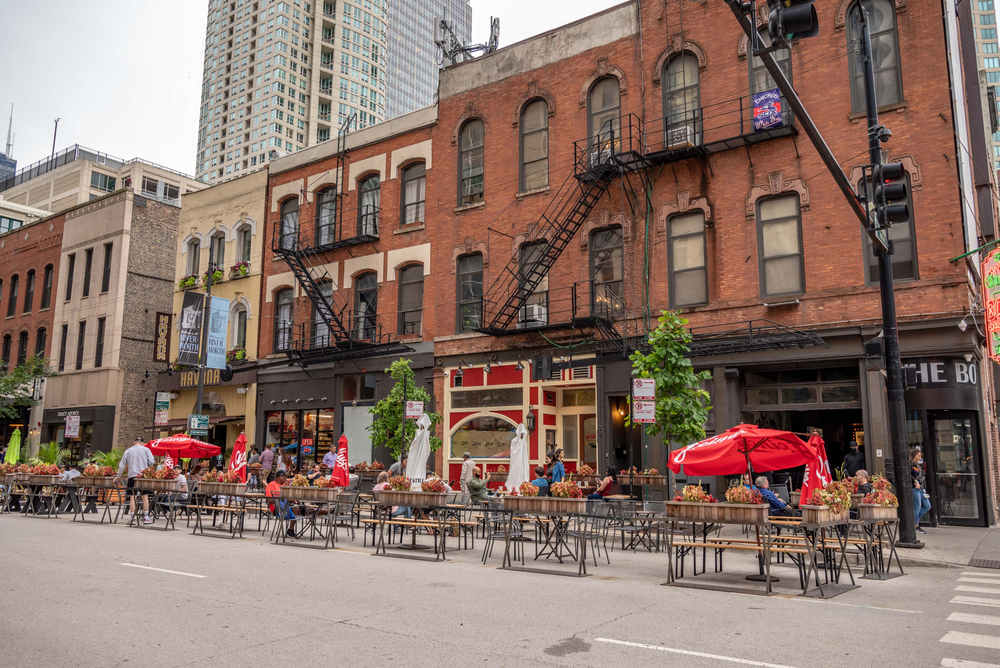 15 Best Restaurants In Chicago You Must Try
Tanoshii
If you are looking for the best sushi in Chicago then a trip to Tanoshii is a must. Most agree this is one of Chicago's best restaurants particularly if you love proper sushi.
The chef here knows sushi, in fact, Mike Ham is affectionately referred to as Sushi Mike because most believe he really is a master at his craft.
This restaurant in Chicago is known for its Omakase, a term which means "I'll leave it up to you."
You tell them what you like and the chef prepares something for you. Choosing Omakase is a great idea for a celebratory or special dinner in Chicago.
The choice of items is enough to keep you baffled for hours so ask for help. There are a few other items on the menu but most come here for the sushi, and vegetarian sushi is available.
One of the must-try dishes here is "fish and chips" a Mike Ham creation of spicy tuna, pico de gallo, avocado, and tortilla chips.
If you looking at spending the night in Chicago and want to do something a little different Tanoshii will be perfect for you. This is one of Chicago's best restaurants.
Tango Sur
For the best steakhouse in Chicago that offers something a little different head to Tango Sur.
This Chicago restaurant is an Argentinian restaurant that offers steaks that won't break the bank.
Argentine food tends to have strong and diverse flavors pulling from the Mediterranean, Italian, and Spanish influences and it's oh so delicious.
Eating here is a cultural as much as a flavorsome experience.
There are plenty of other dishes on the menu other than steak, in fact, there are loads to choose from.
This is one of the best dinner spots in Chicago and a trip here is always such a pleasure.
If you are looking for something interesting to do, taking one of the boat tours in Chicago is always a great idea.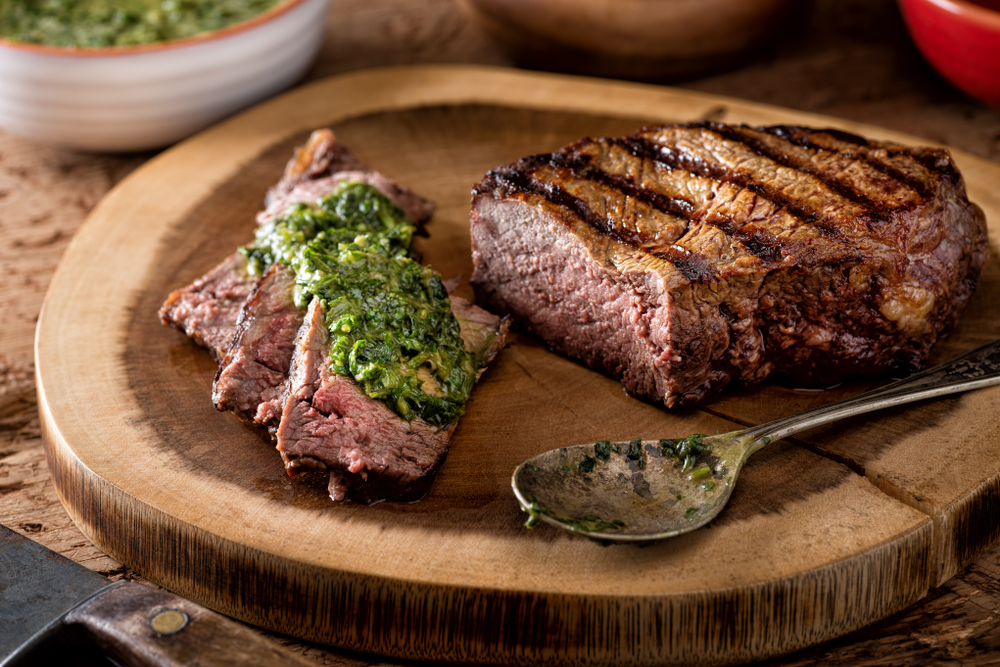 Dusek's For The Best Brunch In Chicago
If you are looking for the best brunch in Chicago look no further than Dusek's. This upscale pub/tavern is one of the best places to eat in Chicago.
It is also housed in an incredible building built in 1892 which was once a theatre and is now a concert hall so it's perfectly placed for a pre-event meal.
The menu is mouth-watering at any time of the day but the Sunday Brunch is when Dusek's really shines. Their brunch service is a delightful array of farm-to-table dishes with an elevated feel.
Farm greens, oysters, biscuits and gravy, and steak and eggs are all examples of menu items.
If it's one of those lazy Sundays and you are wondering where to eat in Chicago give this place a try.
If you are spending the weekend, where to stay in Chicago does not need to be stressful.
S.K.Y.
S.K.Y. has to be one of the best romantic restaurants in Chicago, it's a restaurant with passion and love built into it.
Not only is it named after the owner's wife but they toured most of Chicago to find premises that could fulfill their dream.
It serves contemporary American cuisine and offers a sophisticated and intimate dining experience. Inside it's simple yet stunning and you can't help but fall in love with it.
The menu is just as beautiful. Berkshire Pork Milanese, Mediterranean Seabass, and Grilled Beef Short Rib all grace the menu. The menu isn't huge but it's perfectly formed.
They also do a great brunch in Chicago! Sharable plates including things like Maine lobster dumplings, Texas toast, and Shakshuka baked eggs will lure you from the Chicago attractions.
This is one of the best places to eat in Chicago IL and makes a perfect Chicago Date Night destination.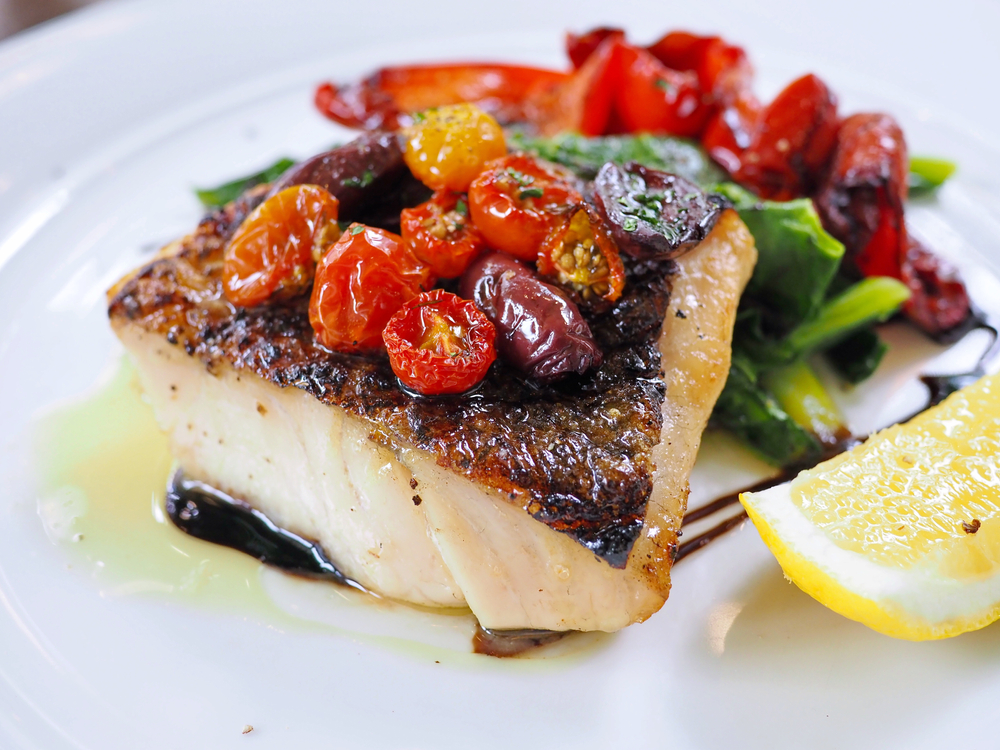 Althea For Vegan Food In Chicago
One thing I love about restaurants in Chicago is the number of vegan restaurants on offer. Althea is the best place for vegan food in Chicago.
Under the direction of celebrity vegan chef Matthew Kenney this restaurant serves some of the best food in Chicago. If you are vegan then a trip here needs to be high on your list.
The menu includes such items as Kimchi Dumplings, Tomataie and Zucchini Lasagna, and Corn Risotto. Eating here is a real delight.
There are a lot of other vegan restaurants in Chicago to explore as well.
Aba
There is no doubt that Aba is one of the best restaurants in Chicago. Whether you are vegan, vegetarian, gluten-free, or love meat this place has a dish just right for you.
The food here is as light and airy as the plant-filled atrium. Chocked full of Mediterranean-inspired fare the menu is a delight. Menu influences are from Israel, Lebanon, Turkey, and Greece.
Signature dishes include items such as Jerusalem bagel with labneh, skirt steak shawarma, and crispy short rib hummus.
The drinks here are also worth a note. The cocktails are incredible and there are some rare wines and spirits here.
This is definitely one of the coolest Chicago restaurants. It has a vibe hard to beat.
Brunch in Chicago is always a delicious experience.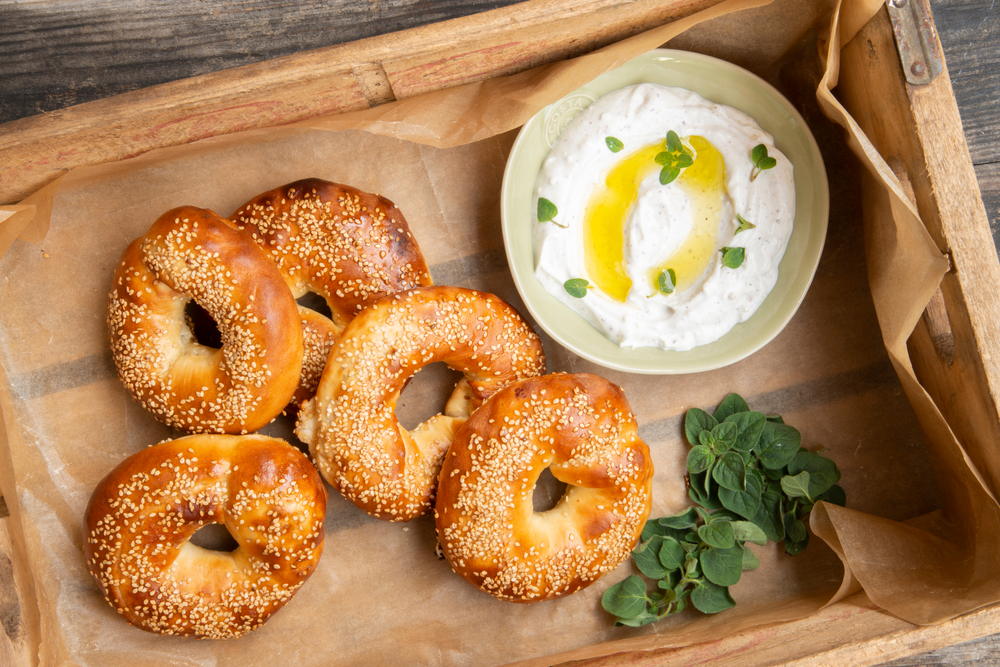 Pequod's Pizza
We could probably argue forever about who serves the best pizza in Chicago!
For most, it's Pequod's Pizza. If you love a caramelized crust here they add Mozzarella cheese along the edge of a cast-iron pan creating a crust that has gained this place a cult following.
The dough is fluffy and airy the toppings are fresh and delicious and everything is cooked to order. In Lincoln Park this restaurant in Chicago has a sports bar feel.
They do a great lunch special here which is super affordable. Pan pizzas and thin crust pizzas are on the menu and then you pretty much choose what you want on it
This is one of the best places to eat in Chicago IL.
If you are planning a weekend in Chicago do not skip this restaurant!
Osteria Langhe For Italian Food In Chicago
Probably the best Italian restaurant in Chicago. Osteria Langhe serves traditional food from Italy's northwest Piemonte region.
For those that don't know this region the food is a mix of French and Italian and driven by the ingredients. The food is simple yet hearty.
In keeping with the Italian way of life, all food here is locally sourced and seasonal. If you like food done right then this is the best Chicago restaurant for you.
Inside is stylish yet cozy and casual all adding to the slow-eating vibe created here.
Osteria Langhe was named one of the Best Italian Restaurants in America by Time Out and has numerous other awards.
The menu includes items like gnocchi with tomato, corn, broccolini, English peas, chili flake, lemon, and mozzarella, crepes filled with brussels sprouts, mushroom, broccolini; Calabrian bok choy.
Also, leek cream; granola and risotto with Marinello black truffles, sunny egg, fontina Val d'Aosta.
Eating in Chicago doesn't get much better than it does here. Osteria Langhe is one of the best dinner spots in Chicago for a cozy date night.
Next, you might want to explore some of the coffee shops in Chicago.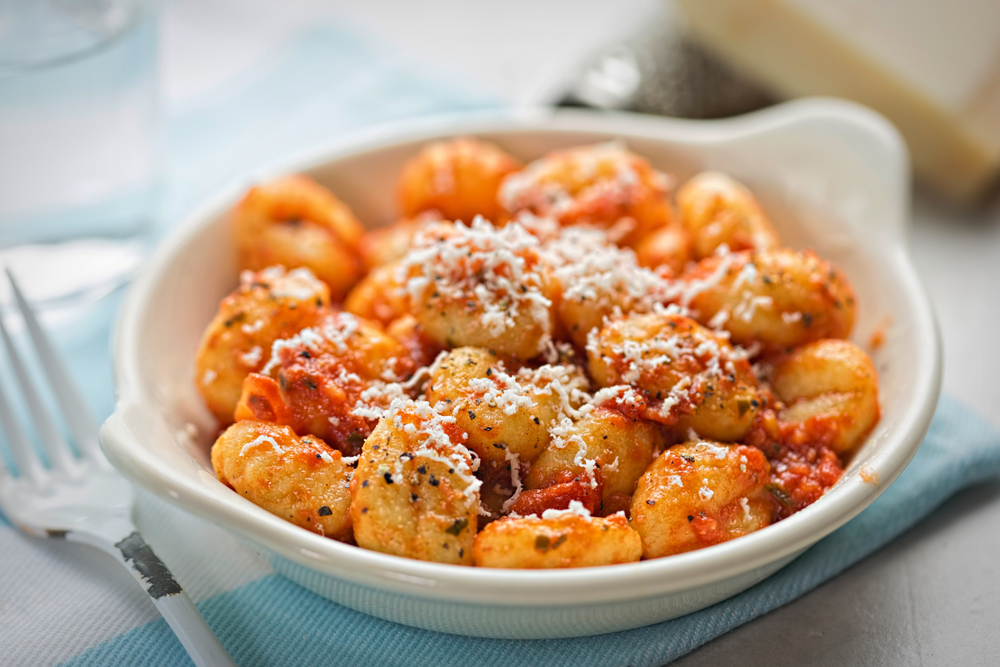 Alinea For A Luxury Restaurant In Chicago
There is stylish and then there is Alinea. This restaurant is really hard to describe.
However, think stylish and contemporary with an art deco twist.
Alinea isn't just a restaurant it's an experience, no more than that, a bucket list experience.
With a hefty price tag nearing $300 for a 15-course experience this is a place to save for that very special occasion.
For that price tag, you get wizardry, edible balloons, food surrounded by fog, and egg "yolks" that transform into bread. You will never have experienced anything like this place.
Alinea is one of the coolest restaurants in Chicago, a truly unforgettable experience.
Alegrias Seafood Chicago
if you are looking for the best seafood in Chicago then you have found it. Alegrias Seafood Chicago has become a staple in these parts and serves great food.
There is something kitsch and familiar about this place like it's stepped out of a time that no longer exists. But whatever you think about the decor the food is next level.
Oysters are sold by the dozen, the lobster is stuffed with seafood and the prawns are served in the tray load smothered in butter and garlic. If seafood is your vice this place is your heaven.
This is the best restaurant in Chicago to come with a group, as a lot of the dishes are 'share plates.' This is the best food in Chicago for seafood lovers.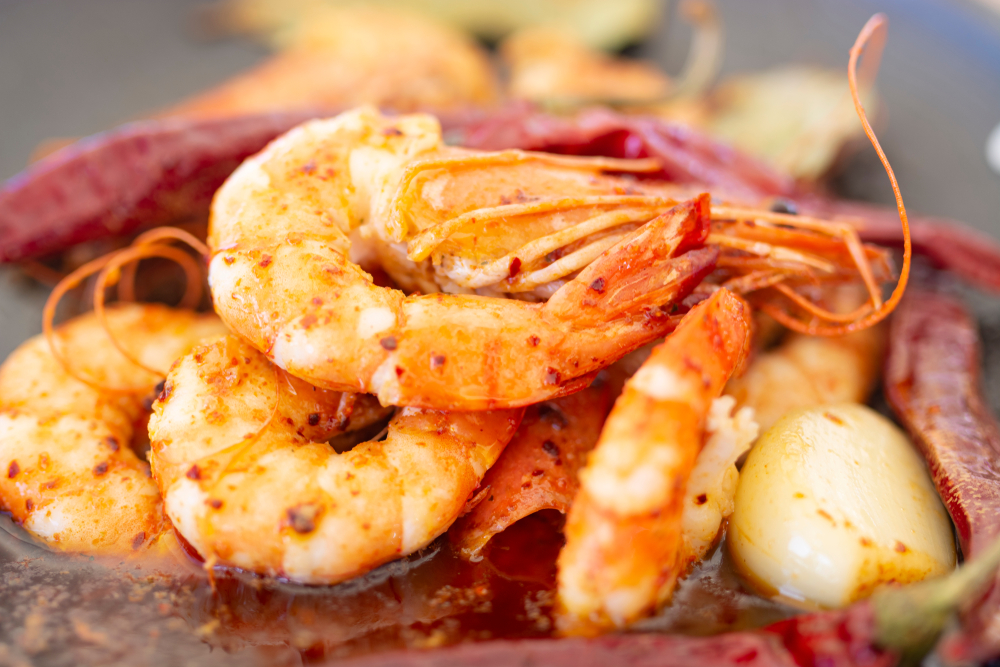 Fancy Plants Kitchen and Cafe
Open for weekend brunch and evening meals this is a great place for vegan food in Chicago. This farm-to-table vegan restaurant and bar serve food everyone will fall in love with.
This is plant-based cooking at its very best. The menu includes items such as Saag Paneer Tofu and red lentil pancakes, chili Rellenos, and grilled peach salad.
They also offer a 5-Course 'Taste of Fancy Plants' experience for $45 which has a monthly theme, for example at the time of writing the theme is 'smoke and fire'.
If you are wondering where to eat in Chicago with your vegan friend take them here.
You will all enjoy it. This is one of the best Chicago restaurants.
The Duck Inn
This gastro-type tavern pub is housed in a prohibition-era building and is all bricks and wood. The aesthetic just screams cozy.
The signature dish here is a duck. But it's not just any duck its slow roasted for three hours and served with green and duck fat potatoes. We are talking comfort food to the max.
The Duck Inn Dog is also special here and it puts normal hot dogs to shame. The rest of the menu is an electric mix of delicious-sounding items.
This is also the place to come for the best brunch in Chicago, I mean who doesn't want Egg McDuffinn? This is definitely the coolest Chicago restaurant.
And of course, the beer here is plentiful and fantastic. If you are a beer lover you might consider going on a brewery tour in Chicago as there are so many to choose from.
Cherry Circle Room
If you are looking for the best Chicago downtown restaurant you have found it. The interior of this restaurant just screams Chicago of times gone by, all leather, wood, low lighting, and booths.
Inside the Chicago Athletic Hotel, this restaurant serves some incredible food options. Half-Pound Dry-aged Cheeseburger, Ricotta Gnocchi, and some of the best steaks are all on offer.
This is downtown Chicago food at its best.
If you want to learn more about Chicago's history and its past then consider one of the Tours in Chicago because they offer some great historic tours of the city.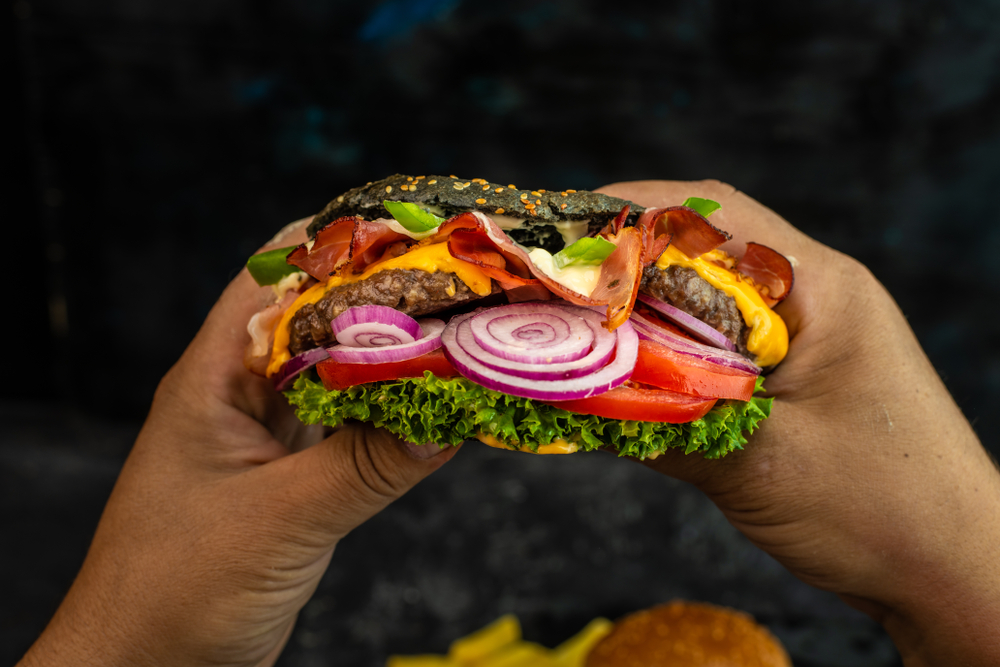 The Purple Pig
One of the best downtown Chicago restaurants The Purple Pig serves exquisite food under the direction of Jimmy Bannos Jr. Jimmy was a James Beard Rising Star Chef.
This restaurant has received numerous accolades, including being named one of 2010's "10 Best New Restaurants in America" by Bon Appétit magazine. Let's just say the food here is next level.
The food is of a Mediterranean persuasion but elevated. Tuna Tartare, Smoked Pork Tongue, and Crispy Pig's Ear all appear on the menu.
If you want to impress someone or have something to celebrate this is one of the best places to eat in downtown Chicago.
From starting your sighting with a hearty Chicago breakfast to a special night with a certain someone it has it all.
The Berghoff Restaurant
Downtown Chicago food comes in all shapes and sizes and here it comes German-inspired. This iconic restaurant in Chicago has been family owned and operated for more than 123 years.
Since 1898 this establishment has been serving steins or beer and German food in a setting that only adds to the ambiance.
I feel like this is one of the best downtown Chicago restaurants to really feel like you are a part of living history.
The menu includes such items as Gretchen's Potato Pancakes, Hot Corned Beef Sandwich, and Chicken Schnitzel.
If you are in the downtown area you absolutely must take a trip here. It's one of the best places for dinner in Chicago.
And if you are thinking of making an evening of it there are so many other things to do in Chicago at night.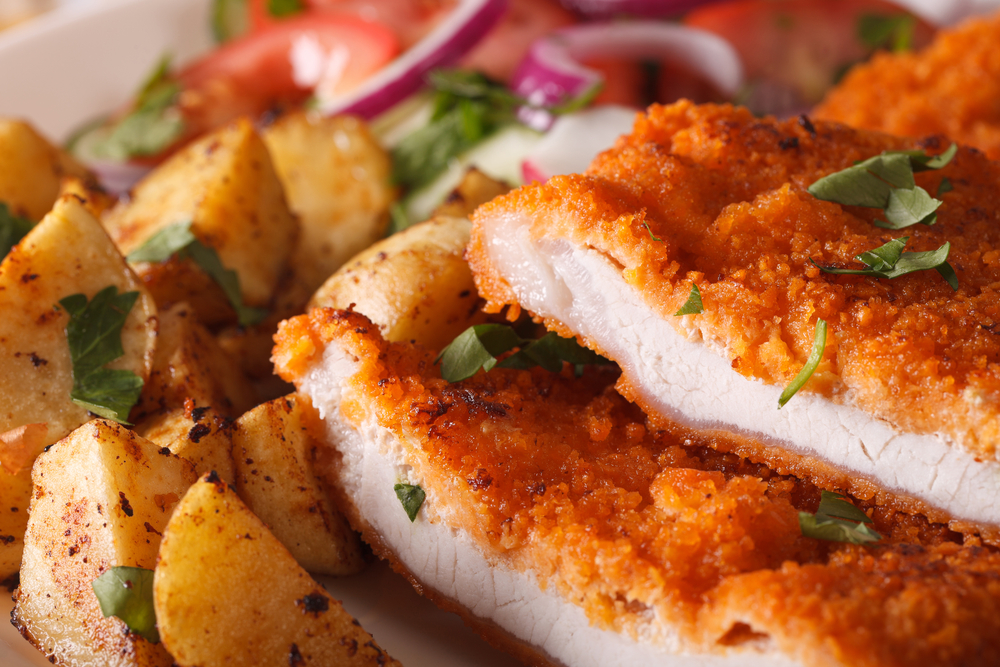 If you are researching things to do in Illinois and wondering where to eat in Chicago I hope this article has helped you.
Chicago makes for a fabulous Midwest weekend getaway!
I have covered what I feel are the best restaurants in Chicago but obviously, this is just a start. There are so many great Chicago restaurants.
Whichever one of these restaurants you choose to have dinner in Chicago at I know you will have a great time.
Please come back and tell me about your experience and if you have a favorite Chicago restaurant let me know in the comments so others can see it too.
Packing List When Visiting Chicago Illinois
If you are searching, here are some tips on how to pack lightly when packing when heading to Illinois.
A concealed travel pouch may be one of the most important items you bring along when traveling to Chicago.
It is always important to protect your personal information. Identity thieves are everywhere.
This unisex RFID-blocking concealed travel pouch is lightweight and comes in several colors. It has lots of organization to give you peace of mind.
You can place it under your clothes next to your body to carry your ID safely.
If you have a pouch already that does not come with the RFID protection, as I do, these RFID sleeves are the perfect solution.
If you are planning on taking a lot of pictures with your phone you will definitely want to consider an external charging battery.
This Anker high-speed phone charging battery is the exact one I carry with me on all of my trips.
I like that it holds its charging capabilities for several uses so I do not have to worry about it while out and about, and if I forget to recharge it at night, it will still be good to go the next day.
My daughter gifted me with this FugeTek selfie stick and tripod setup for my birthday. I absolutely love it! It is made of lightweight aluminum and is so easy to use.
It has Bluetooth connectivity and is a breeze to use for taking Insta-worthy selfies during all the eateries in Chicago you visit.
I never much believed in using packing cubes when traveling. That is until I tried them. Now I am hooked. These are the exact cubes I use to stay organized when I pack for a trip!
You will want to bring your own refillable water bottle with you.
I never leave home on a trip without my Bobble filtration bottle. The 18.5-ounce size is perfect for your adventures and it fits nicely in the pocket of a backpack.
Perhaps you are traveling a long distance and packing space is a premium in your suitcase, or in your car. Then this collapsible silicone foldable water bottle would work well for you. Would not take up much space at all.
You will want a backpack or daypack with you to store snacks, your water bottle, phone, extra clothes, etc.. . No matter the time of day or evening.
This foldable water-resistant backpack would be great. And it comes in many different colors!