Are you looking for the best ways to celebrate Christmas in Ohio?
There are so many magical things to do in Ohio during the Christmas season!
There are tons of fantastic ways to celebrate Christmas in Ohio, from light displays to train rides to Christmas markets.
Here I am giving you the 15 best places to celebrate Christmas in Ohio to inspire some holiday cheer!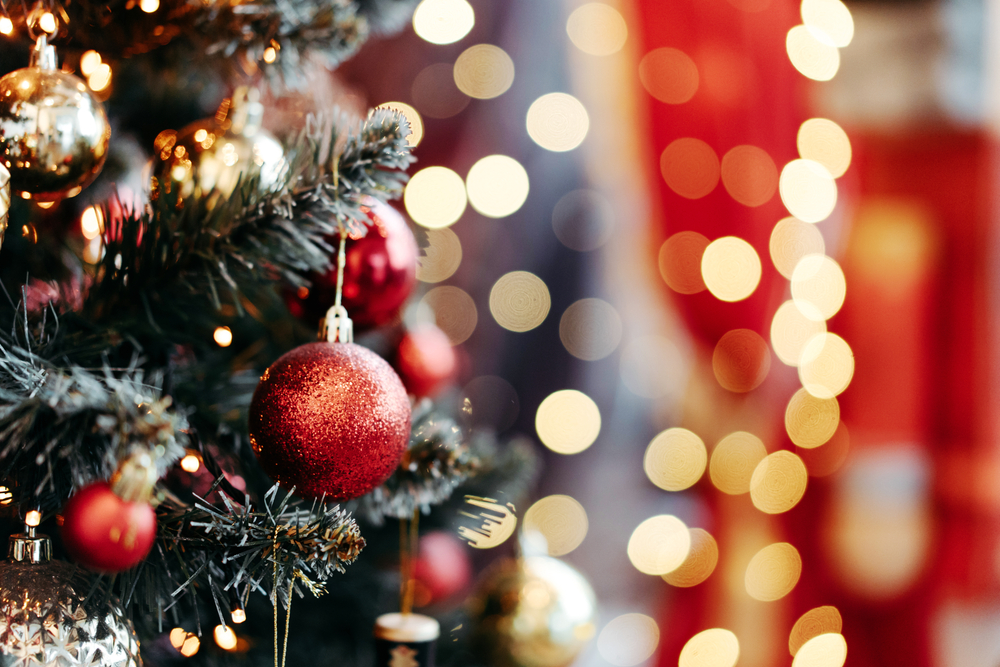 15 Festive Ways To Celebrate Christmas in Ohio
A Christmas Story House, Cleveland
The most popular way to celebrate Christmas in Cleveland is by going to the house from the famous holiday movie, A Christmas Story.
Released in 1983, A Christmas Story follows the story of nine-year-old Ralphie, who asks for a gun for Christmas.
Since the movie was filmed in Cleveland, Ohio, you can actually go visit the yellow and green house that little Ralphie lives in!
While at the home, you can check out original props from the movie, buy a souvenir from the gift shop, and even spend a night at this special home.
While the home is open throughout the year, the hours are extended during the holiday season.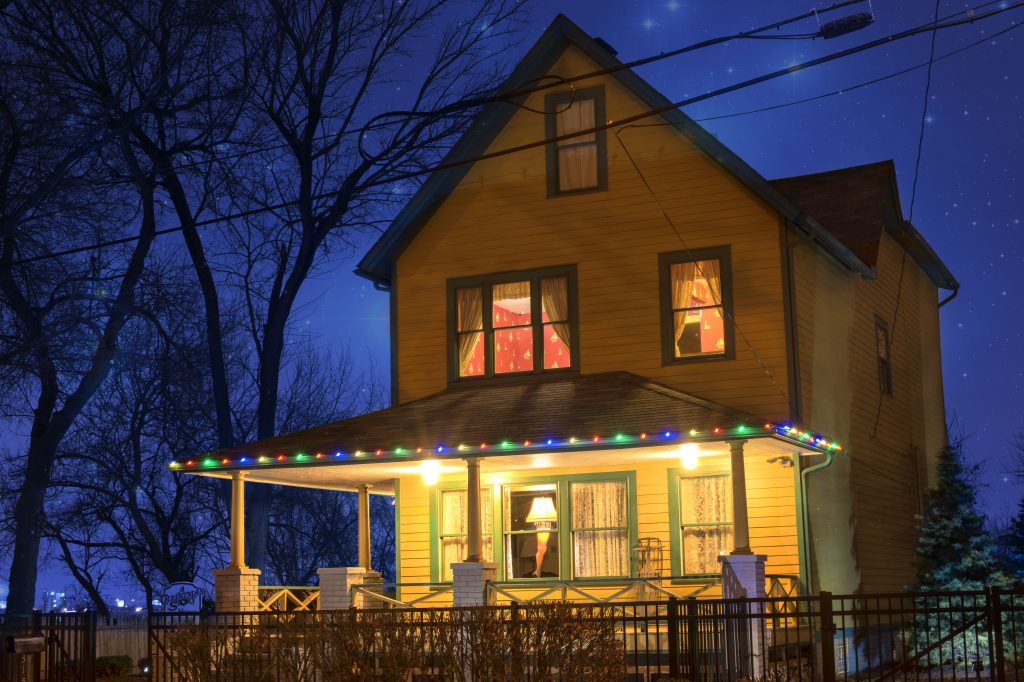 WonderLight's Christmas in Ohio, Hebron
There are tons of Christmas lights in Ohio and WonderLight's Christmas display is among the best.
As the largest light show in Central Ohio, WonderLight's Christmas display draws thousands of visitors every single year.
To experience this 2-mile-long path of Christmas lights, it's simple. You pull up in your car, pay a small fee, and continue driving down the light-filled road.
It is one of the best drive-thru Christmas light show in Ohio!
To make the viewing experience even more immersive, you'll be asked to turn off your headlights and radio.
Along the drive, you'll get to listen to fantastic Christmas hits – both new and old – and see over a million twinkling Christmas lights!
If there's a part of the day display that really catches your attention, you can simply pull over and let the other cars behind you pass.
This is one of the coolest places to see Christmas lights in Ohio!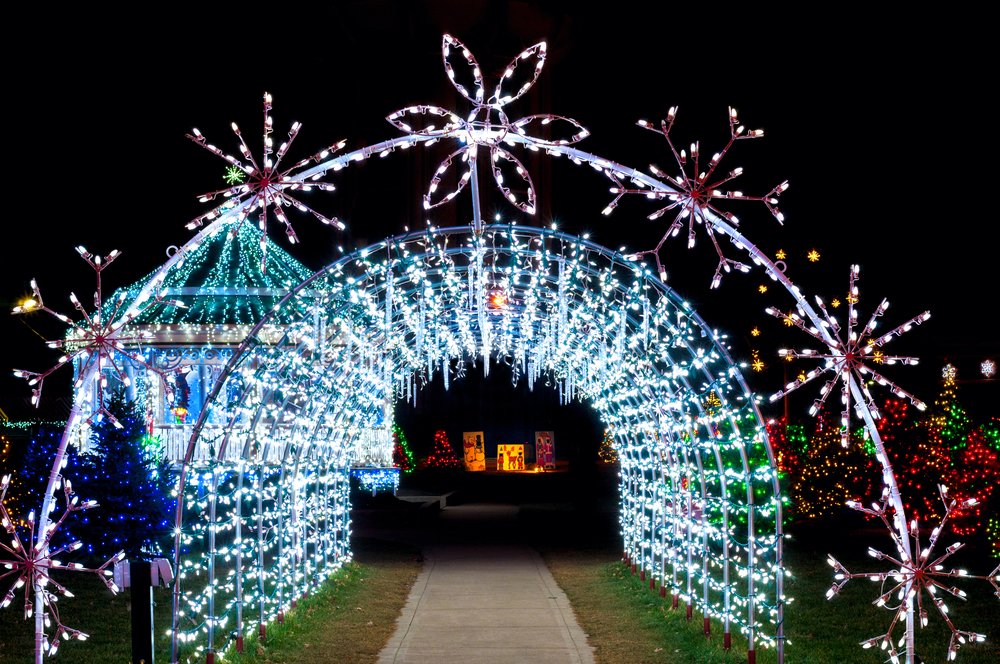 The Christmas Ranch, Morrow
There are a surprising number of Christmas ranches in Ohio, but the Christmas Ranch in Morrow may be the best.
This Christmas ranch is filled with holiday cheer. Gaze at the one million colorful Christmas lights in Ohio, and take a few pictures with Santa.
You can also hop aboard a snowy train or wagon, stop by a few of the many Christmas shops, and even purchase a treat from Santa's Bakery and Café.
This Ohio Christmas attraction is so popular that it was featured on HGTV and Good Morning America! Not hard to understand how it is such a magical Ohio spot!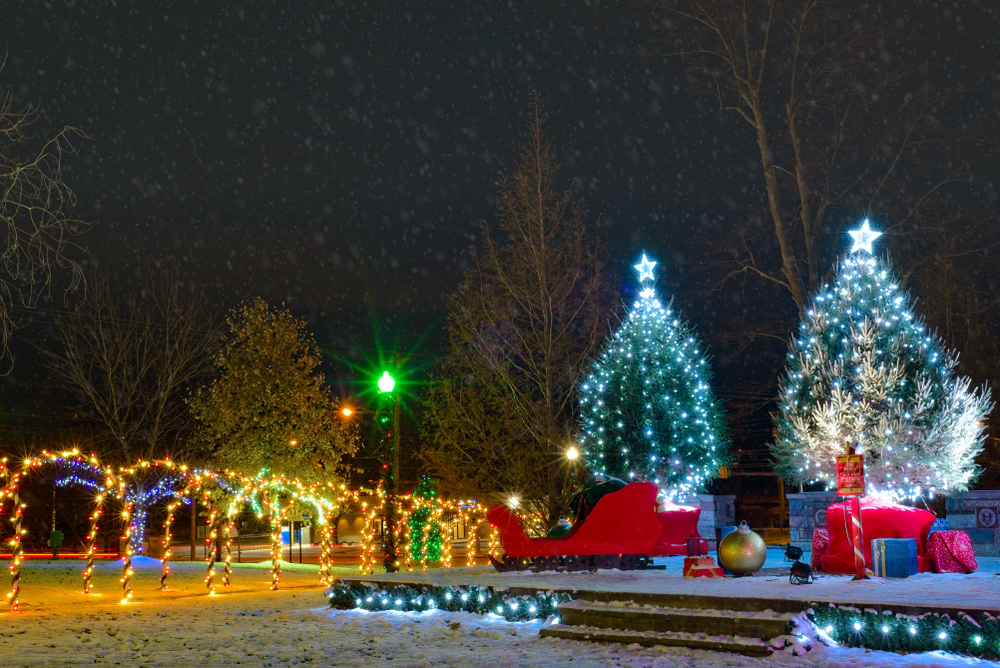 Dickens Victorian Village, Cambridge
Dickens Victorian Village is the perfect way to celebrate Christmas for those who love literature or the work of Charles Dickens.
While Charles Dickens wrote many great works, including Oliver Twist and Great Expectations, his most famous work may be A Christmas Carol.
This Christmas village in Ohio showcases many of the most famous scenes from Dickens' works, particularly A Christmas Carol, using hand-painted mannequins.
In other words, you'll be able to see one of your favorite books transformed from words on a page into a scene right in front of your eyes!
In addition to these scenes, Dickens Victorian Village is also lit up with bright, colorful lights that dance in sync with the best holiday music. This wouls make such a fantastic Ohio Day Trip!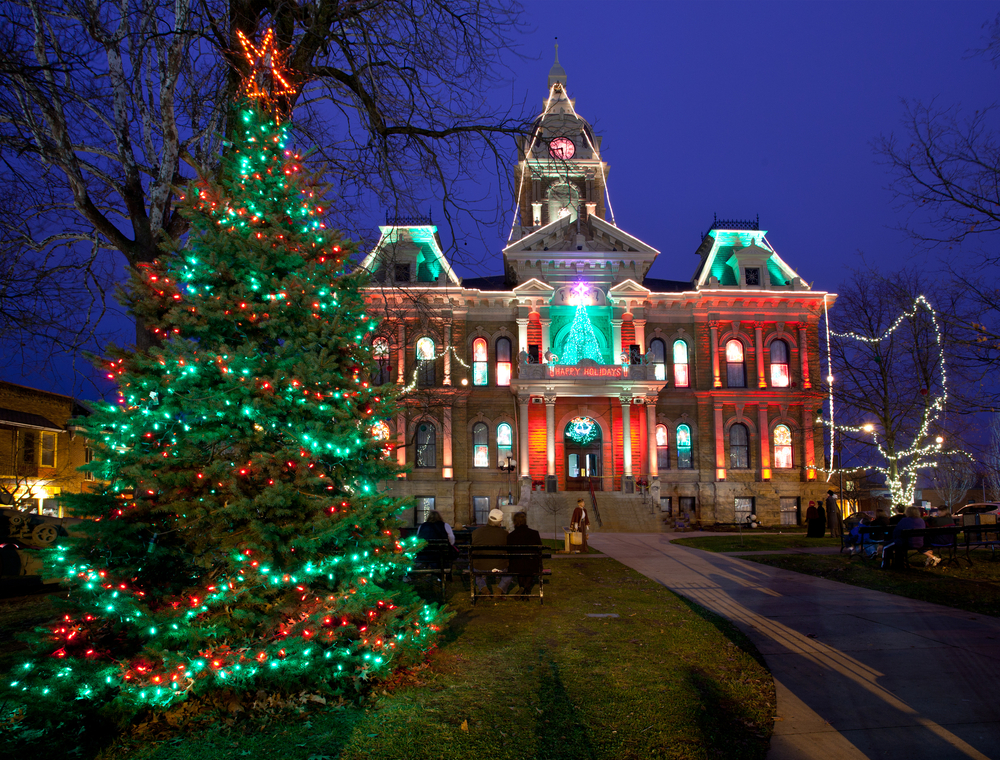 Historic Kirtland Nativity Exhibit, Kirtland
One of the most unique ways to celebrate Christmas in Ohio is by visiting the Historic Kirtland Nativity Exhibit.
While it doesn't boast a million sparkling lights or joyful Christmas music, it instead showcases a historic collection of nativity scenes from around the world.
This exhibit features over six hundred different nativity scenes!
These nativity pieces are from thirty different countries and a few are over 100 years old. And they are made from just about any material you can think of from porcelain to corn husks to shells.
One of the most unique pieces was created by a Croatian World War II refugee.
Why not pay the charming small town of Kirkland Nativity Exhibit a visit and see what other nativity scene gems you can find?
PNC Festival of Lights at the Cincinnati Zoo & Botanical Garden, Cincinnati
One of the coolest things to do in Ohio regardless of the time of year is to pay a visit to the Cincinnati Zoo & Botanical Garden.
But when this animal-filled attraction is decked out in twinkling lights for the holidays, it gets even better.
During the PNC Festival of Lights, the Cincinnati Zoo & Botanical Garden gets decorated with a whopping three million lights!
In addition to admiring the lights, you can also devour a few toasty s'mores, hop aboard the Toyland Express, enjoy the immersive Northern Lights experience, and watch the amazing Wild Lights show on Swan Lake.
The PNC Festival of Lights is also introducing a new scavenger hunt! Solve holiday-themed riddles and wander your way around the property to find everything on your list!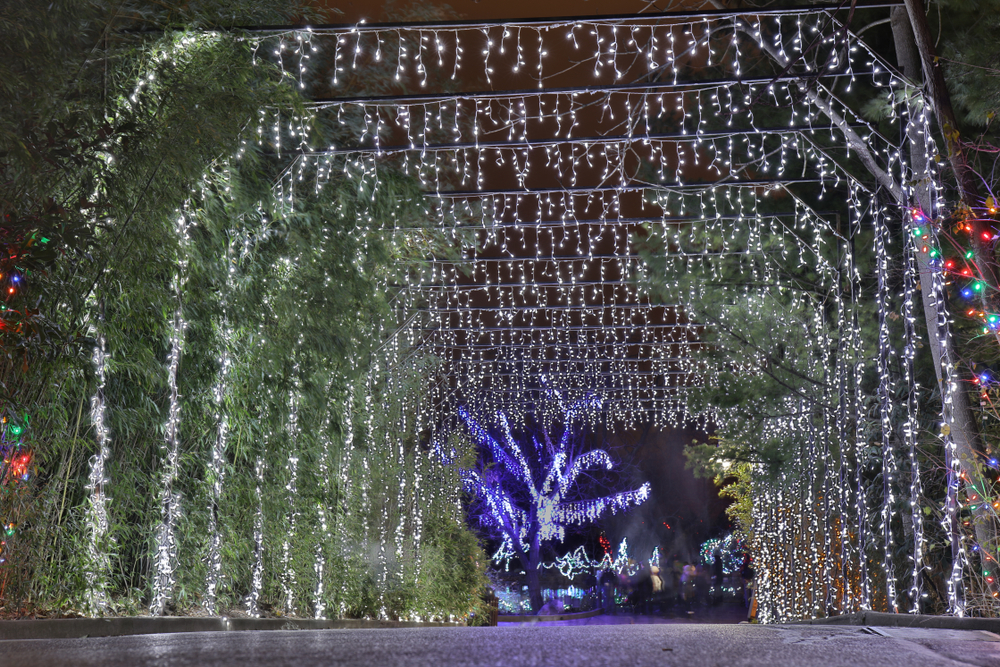 Christkindlmarkt, Cincinnati
There is only one authentic Christmas market in Ohio, and it's the Christkindlmarkt in Cincinnati.
While Christmas markets are extremely popular in Europe, only a few have made their way to the United States. So why not take part in this European-inspired tradition as you celebrate Christmas in Ohio?
At the Christkindlmarkt, there's so much to do.
Try a mug of warm mulled wine, a traditional drink at many German Christmas markets.
Enjoy a lovely carriage ride through the snow.
Shop for holiday-inspired German imports, such as advent calendars, Christmas candy, and even hand-carved cuckoo clocks.
Some of the best Christmas tree farms in Ohio are located in this area!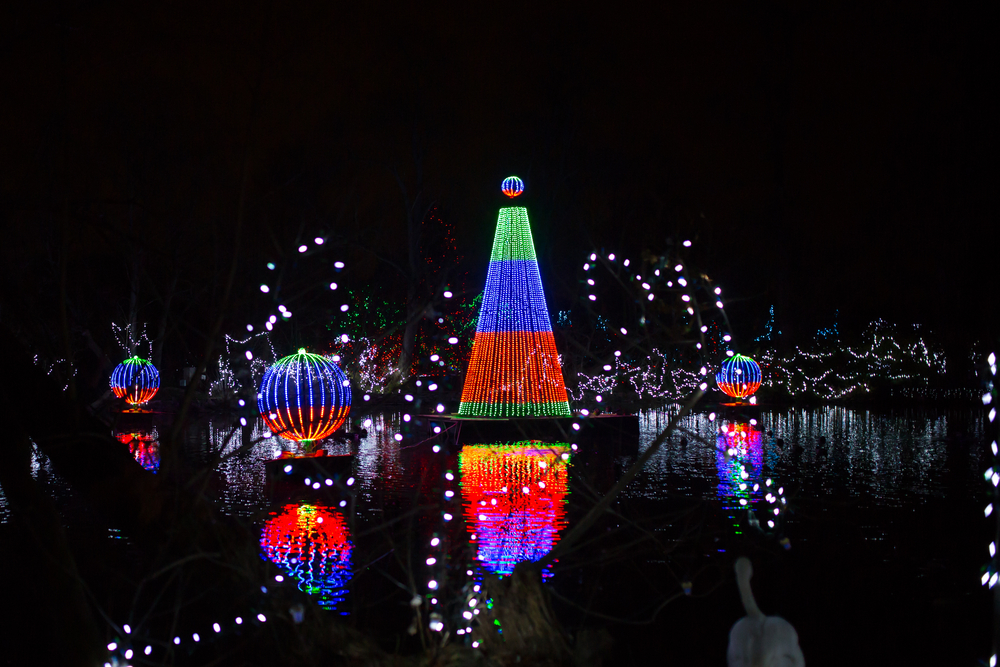 Woodland Lights, Dayton
The Woodland Lights is one of the most elaborate displays of Christmas lights in Ohio.
This half-mile long path of Ohio Christmas lights features thousands of colorful lights throughout the walk. But that's not all!
See some of your favorite characters, including Buddy the Elf, Olaf, Mickey Mouse, and the Grinch. Hop on thrilling amusement rides.
Head to the petting zoo filled with cuddly animals. And warm up by a bonfire while eating holiday-themed treats!
The most popular thing to do at the Woodland Lights is visit Santa, of course!
Santa lives in a lovely log cabin, complete with a bright green Christmas tree and a limestone fireplace. Remember to go pay him a visit!
there are so many resorts in Ohio to discover during the holidays!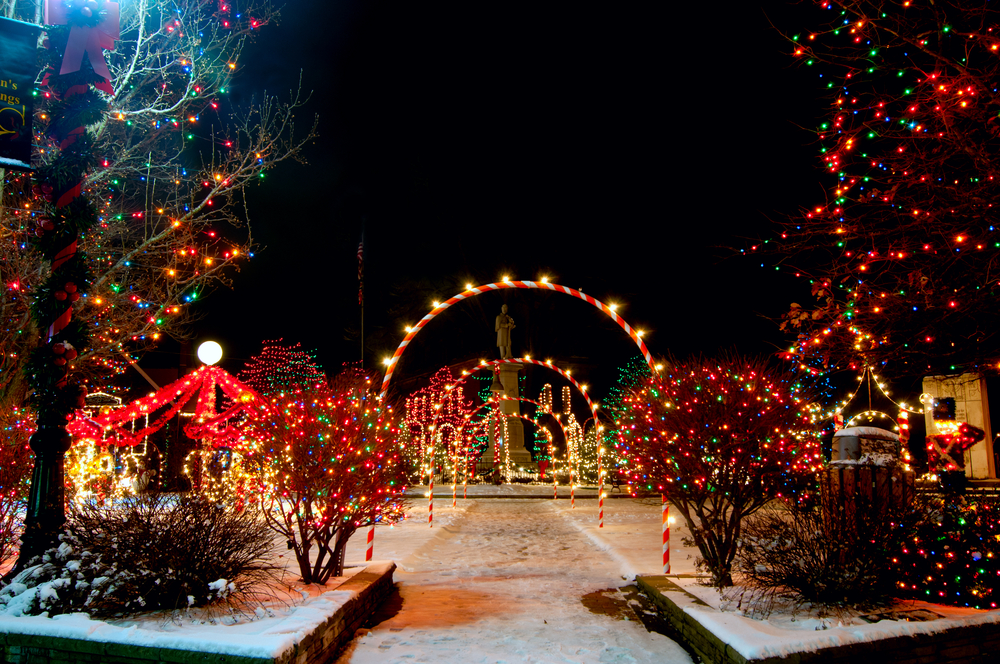 Steubenville Nutcracker Village, Steubenville
Born and raised in Youngstown, Ohio, I know a lot about my home state – including the best ways to celebrate Christmas in Ohio.
The Steubenville Nutcracker Village is a one-of-a-kind way to celebrate Christmas in Ohio.
Dozens of locally crafted, life-size Nutcracker carvings line a snowy pathway.
Each of these Nutcracker carvings is carefully hand-painted, so you can see all of the love and hard work put into each and every statue.
See famous characters like Clara from The Nutcracker, Scrooge from A Christmas Carol, and jolly old St. Nick.
There are many non-holiday-inspired figures as well, including Mother Teresa, Charlie Brown, and Benjamin Franklin.
If you enjoy the Steubenville Nutcracker Village, you can spend a bit more time in the area and pop over to the Steubenville Advent Market next door.
There are really beautiful Christmas lights in Ohio displayed here.
Such a beautiful place to visit during winter in Ohio.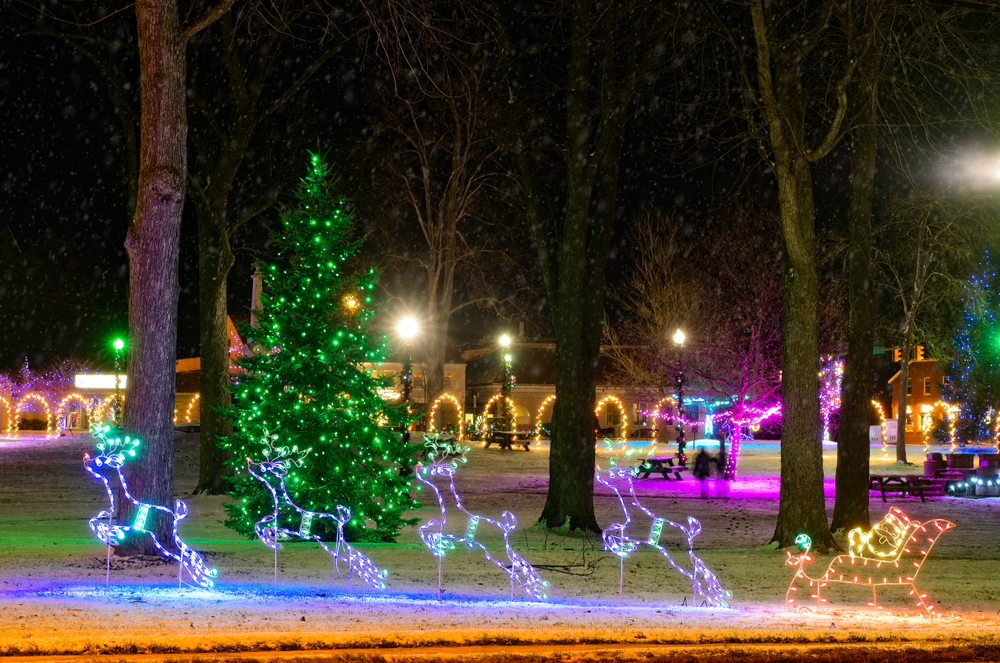 The Polar Express Train Ride, Cuyahoga Valley National Park
The Polar Express is one of the most popular Christmas movies of all time, and Cuyahoga Valley National Park has brought it to life!
While on board this sleek, modern train, sing along to all of the songs from The Polar Express and listen to a reading of the script.
Your little ones can even wear their Christmas-themed pajamas aboard the train. In other words, this experience will be as comfy and cozy as possible.
Consider turning your trip to Cuyahoga Valley National Park into an Ohio weekend getaway. After all, this national park is home to some of the best hikes in Ohio , and Ohio waterfalls in the state!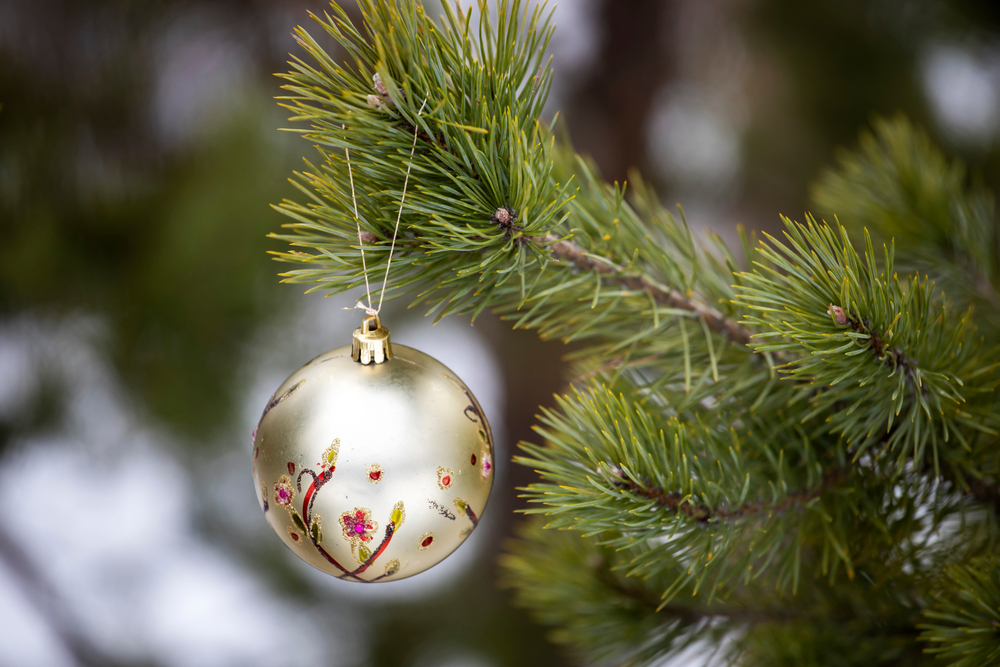 North Pole Express, Findlay
But the Polar Express train ride isn't the only Christmas train in Ohio. The North Pole Express in Findlay is another fantastic one.
This quarter-scale train takes guests through hundreds of Christmas lights, a railroad gift shop, and even a museum filled with Santa pictures!
Run by the Northwest Ohio Railroad Preservation, this train ride was set up to inspire visitors to keep the magic of train travel alive!
When you head indoors, you'll see even more of this train-inspired enchantment through the many holiday-themed train models.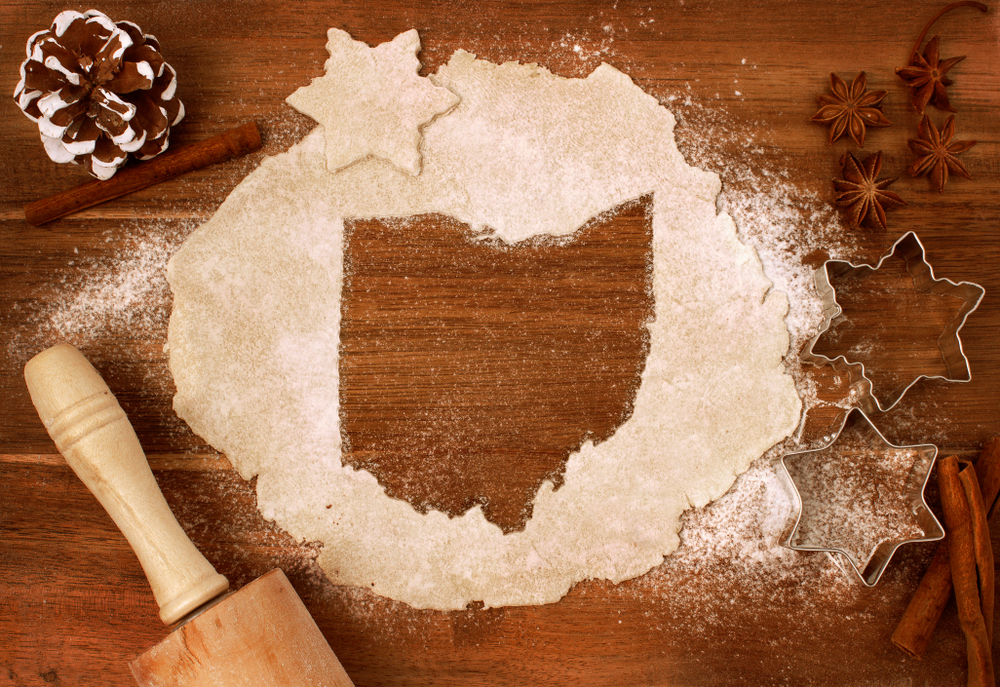 Lights Before Christmas at Toledo Zoo & Aquarium, Toledo
The Toledo Zoo & Aquarium goes all out for the holiday season. With over 200 glowing animal designs and one million lights, this Christmas event in Ohio is filled with holiday cheer.
These are truly some of the best Christmas light displays in Ohio.
While experiencing Lights Before Christmas, be sure to see everything that it has to offer.
Take in the 85-foot-tall Christmas tree, slip down the popular ice slide, and fill your belly with delicious chocolate-filled baked goods.
The best part of Lights Before Christmas is arguably the Santa experience.
While many of the ways to celebrate Christmas in Ohio include Santa, the Toledo Zoo allows guests to interact with Santa in the Arctic Encounter area.
So not only will you get to meet Father Christmas himself, but you'll also get to meet him in a place that's pretty similar to the North Pole.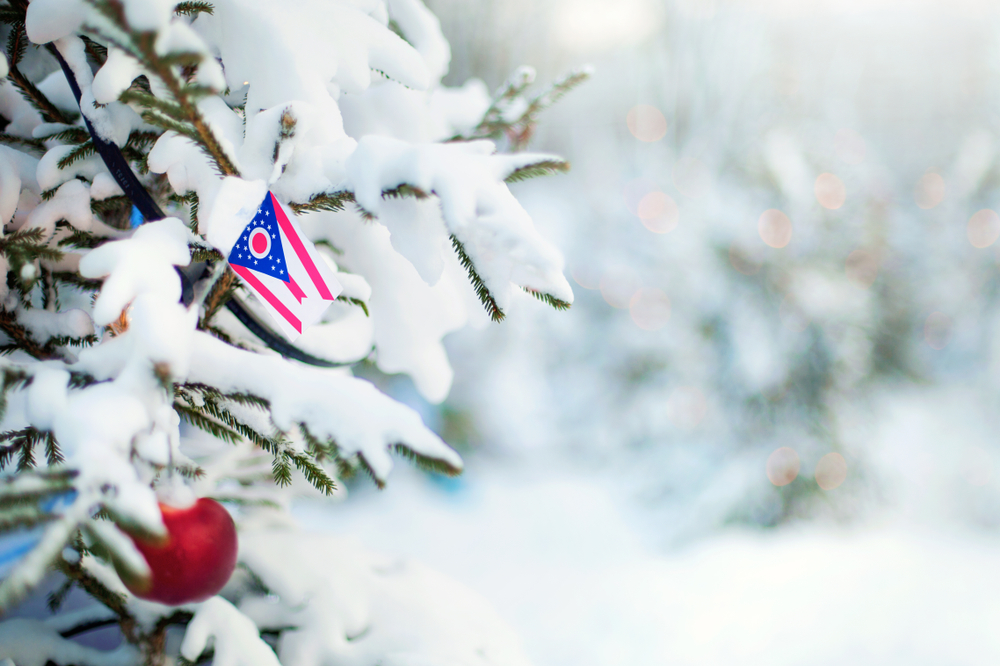 Lights at Historic Clifton Mill, Clifton
The historic Clifton Mill is a great stop for history lovers at all times of year. It is one of the biggest water-powered grist mills in the world today.
But during the holidays, this historical building becomes one of the best places to celebrate Christmas in Ohio.
Every winter, this historic mill is covered with four million colorful lights. There are lights outlining the building, strung throughout the trees, arching over bridges, and even cascading to make a waterfall-like effect!
Every night, all four million lights work together in a breathtaking synchronized show. What exciting Ohio Christmas lights!
As an added bonus, you can watch Santa in his workshop at Clifton Mill.
Watch him approve the quality of the toys, check his list – and check it again, and load up all of the goodies onto his sleigh.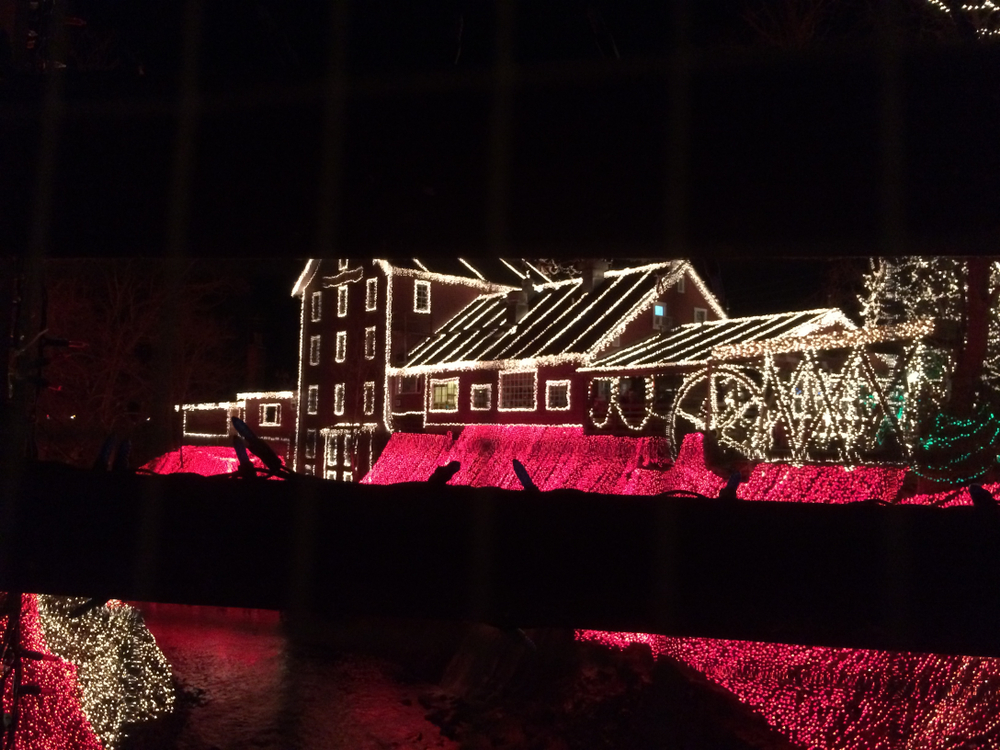 Kringle's Inventionasium Experience, Cleveland
Kringle's Inventionasium Experience in Cleveland may be one of the most exciting ways to celebrate Christmas in Ohio.
When you enter into Kringle's Inventionasium Experience, there's a problem. Mr. Kringle has run out of toy ideas for Christmas!
It's your job to think up, engineer, and make your dream toy become a reality!
Elves will be there to help you along your journey. You'll piece together clues, travel through secret tunnels, and experiment in the Grow Snow Laboratory.
Do you have what it takes to create a brand new toy for the entire world to enjoy? You'll just have to visit to find out!
Castle Noel, Medina
Castle Noel in Medina, Ohio is a Christmas attraction that's open all year round. That said, it becomes particularly special around the holidays.
There are tons of things to do at Castle Noel.
Check out the coolest props from your favorite holiday movies, including The Grinch, Elf, and Santa Claus 1, 2, and 3.
Peruse the extensive gallery of toys that were popular Christmas presents throughout the years.
And ride a snowy slide, just like little Ralphie in A Christmas Story.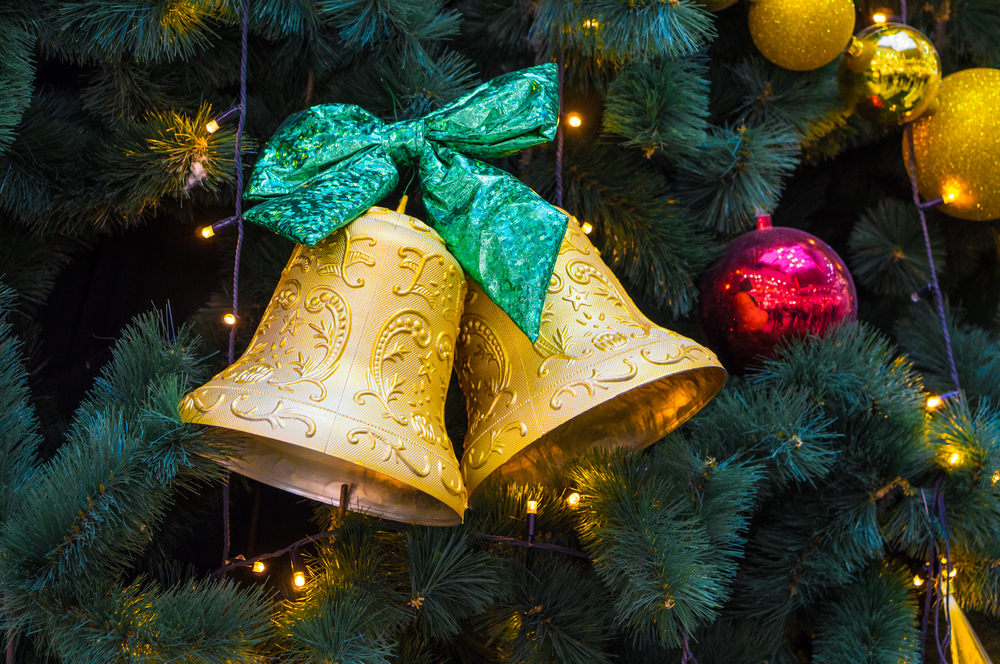 Packing List For celebrating Christmas in Ohio
If you will be traveling, either by plane or by car to Ohio, here are some tips on how to pack lightly.
A concealed travel pouch may be one of the most important items you bring along when celebrating Christmas in Ohio. It is always important to protect your personal information. Identity thieves are everywhere.
This unisex RFID-blocking concealed travel pouch is lightweight and comes in several colors. It has lots of organization to give you peace of mind. You can place it under your hiking clothes next to your body to carry your ID safely.
If you have a pouch already that does not come with RFID protection, as I do, these RFID sleeves are the perfect solution.
This configuration comes with enough credit card sleeves that the entire family would be protected. They are slim too, so they will easily fit into your pouch or wallet.
If you are planning on taking a lot of pictures with your phone you will definitely want to consider an external charging battery. This Anker high-speed phone charging battery is the exact one I carry with me on all of my trips.
It can be used on a variety of phones, not just an iPhone like I have. And wow is it fast!
I like that it holds its charging capabilities for several uses so I do not have to worry about it while out and about, and if I forget to recharge it at night, it will still be good to go the next day.
My daughter gifted me with this FugeTek selfie stick and tripod setup for my birthday. I absolutely love it! It is made of lightweight aluminum and so easy to use.
It has Bluetooth connectivity and is a breeze to use for taking selfies with all those nature shots while visiting Hocking Hills.
Hydration is so important when hiking. You want to remain hydrated throughout your hikes to support your immune system which in turn will be stronger to fight off any germs you will encounter during your travels.
You will want to bring your own refillable water bottle with you.
I never leave home on a trip without my Bobble filtration bottle. The 18.5-ounce size is perfect for hiking and it fits nicely in the pocket of a backpack.
When filled with water, it is not too heavy to carry. And the replaceable carbon filter ensures fresh clean water whenever you fill the Bobble.
Perhaps you are traveling a long distance and packing space is a premium in your suitcase, or in your car. Then this collapsible silicone foldable water bottle would work well for you. Would not take up much space at all.
You will want a backpack or daypack with you to store snacks, your water bottle, phone, extra clothes, etc.. when celebrating Christmas in Ohio. No matter the time of day or evening.
This foldable water-resistant backpack would be great
It is very affordable and is available in many color options for you to choose from. The fact that it folds down into a zippered pouch will make it easy to pack.
–
Here I have listed 15 of the best ways to celebrate Christmas in Ohio. There'll definitely add some magical Christmas cheer to your holiday season.
Ohio definitely has some of the best Christmas light displays!
Please leave a comment in the section below if you have been to one of these Christmas displays in Ohio or any other Christmas displays in the state.