Are you looking for restaurants in Oshkosh Wisconsin? You are in the right place. In this article I will give you many mouth-watering options for places to eat in Oshkosh WI.
The ninth-largest city in Wisconsin, Oshkosh is in Winnebago County. Close to High Cliff State Park, it is located at the point where the Fox River enters Lake Winnebago.
Oshkosh is a city with a lot to offer. It's a city that mixes history with modern offerings with lots to do from attractions, exhibits, shopping, great restaurants, and a lively downtown.
When it comes to Oshkosh restaurants, there are many options from supper clubs, fine dining to cozy cafes. Oshkosh offers it all.
There are also some great waterfront restaurants in the area and some fabulous breweries you can eat at.
It's a city that has embraced foreign influences and this shows in its food. The options are diverse and plentiful. Obviously, I can't list all the restaurants here so I have chosen a few that the locals love.
Let me walk you through some of the best Oshkosh Wisconsin restaurants.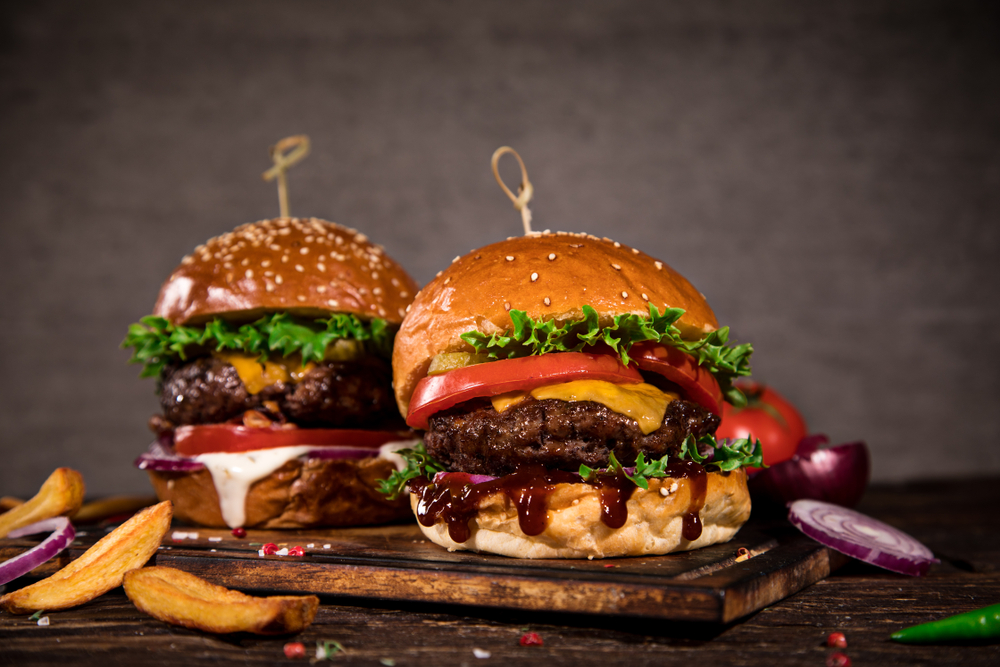 15 Best Restaurants In Oshkosh WI You Must Try
Ardy And Ed's Drive In
This restaurant in Oshkosh is a bit of a landmark in the town. It has been here since 1948 and a trip to Oshkosh would not be complete without a visit here.
It's an authentic 1950s drive-through, yes the type with roller skates. It's fun, casual, and serves all the American fare you could wish for.
Everything about this place screams authentic American down to the Coney dogs, burgers, and root beer. The food is made to order and the menu is huge.
The shakes here are also fantastic so make sure you save room for one. It's only open in the summer so keep that in mind. A visit to this town would not be complete without a visit here.
Fox River Brewing Company
The Fox River Brewing company has venues here and in Appleton. They serve great food and arguably have the best locations overlooking the river.
If you can sit outside as the view of the river is great or book a river dome for something a little different and extravagant.
This restaurant in Oshkosh WI is a fun friendly place that serves great food and great beer. The menu is large and clearly marks gluten-free and vegetarian options.
They serve pizzas, meats from the smoker, sandwiches, burgers, fish and chips. It's typical pub food that's way delicious. And of course, there is a fantastic menu of craft beers for you to choose from.
It is one of the best restaurants in Oshkosh and certainly one with the best view.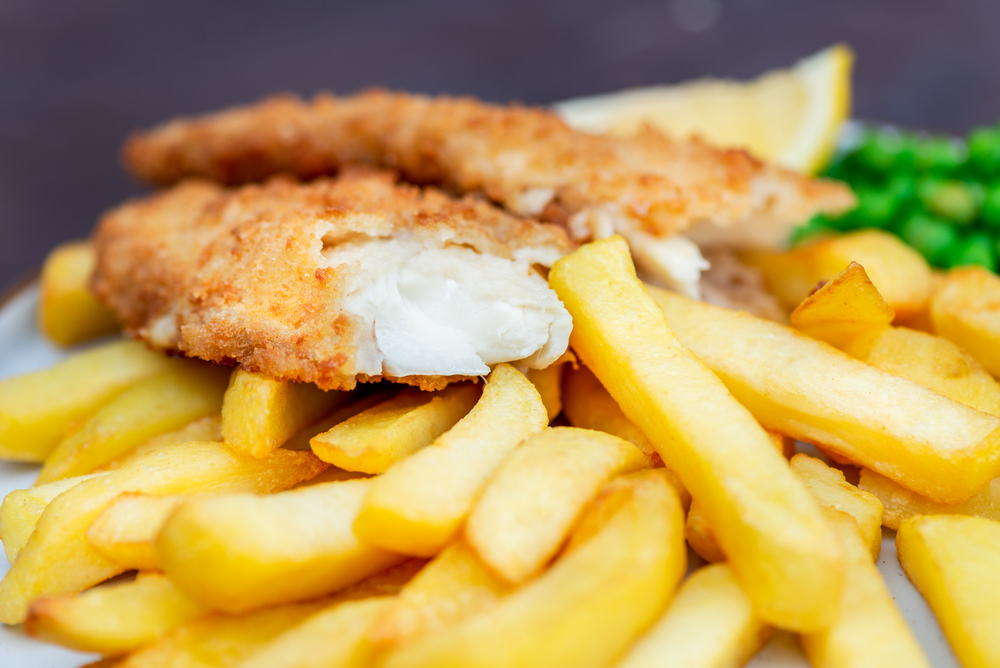 Ground Round at the River's Edge
Although this restaurant is inside the Best Western Hotel on the river don't think of it as a hotel restaurant as it's far more than that.
This Oshkosh restaurant has 50 years of successful casual dining in the area. The menu is extensive and the food high quality. It's a great family restaurant.
Overlooking the Fox River there are also spectacular views on offer here and the patio area is great on a sunny day.
The menu is American fare with things like chicken wings, pork sliders, cheese curds, burgers, and the like. In fact, the burger menu alone is huge
It's one of those restaurants in Oshkosh that will suit everyone. They also have a separate gluten-free menu.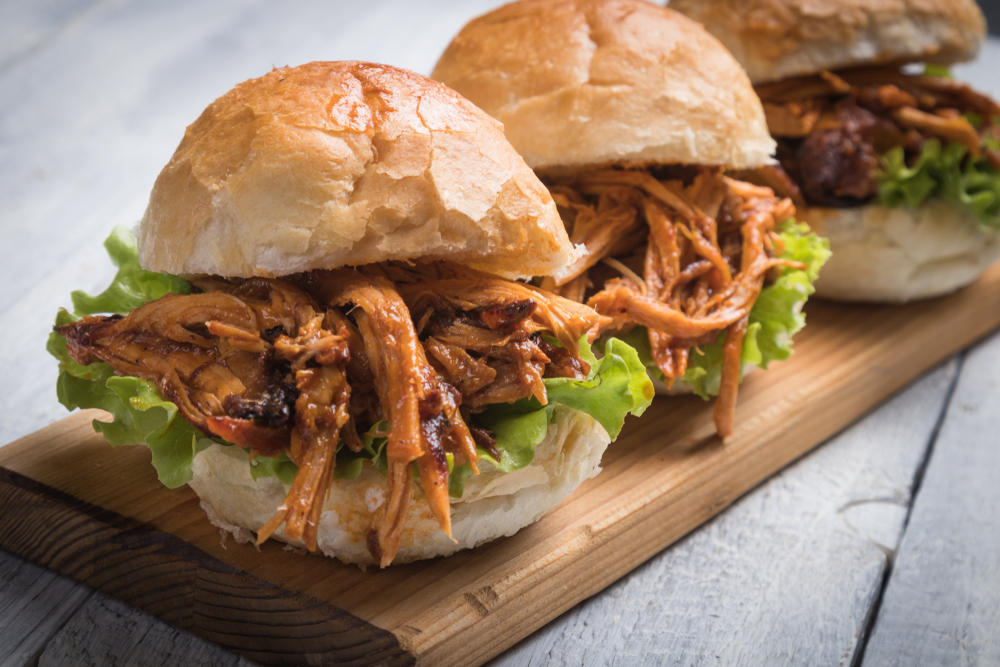 Bangkok Thai Cuisine
This locally owned restaurant is somewhat of a hidden gem and a favorite with the locals. Located near the University of Wisconsin-Oshkosh campus it's a great spot for lunch and it offers take out.
People flock here for the Pad Thai which is excellent but you will find all the Thai favorites on the menu including some lesser-known items.
Asian Sausage with Purple Sticky Rice, Thai Boneless Wing, and Laab Gai are some of the more unusual items.
There are lots of rice, noodle, and curry dishes and most can be adaptive for vegetarians and vegans.
This is a great spot for some great food in Oshkosh.
Becket's Restaurant
In the former Park Plaza, this cool and classy restaurant has a great view of the river. It's modern American Dining and uses local produce when available.
The menu is fresh and will have something for most people. The all-natural whiskey peppercorn sirloin is a firm favorite, the coconut shrimp is highly rated and the slow-roasted ribs are apparently delicious.
A few of the menu items can be made vegetarian and vegan. If you go on a Wednesday they have live jazz which certainly adds to the atmosphere.
If you love the idea of fresh local food made from scratch this is the restaurant in Oshkosh for you. There is also a large menu of unique beers and ciders.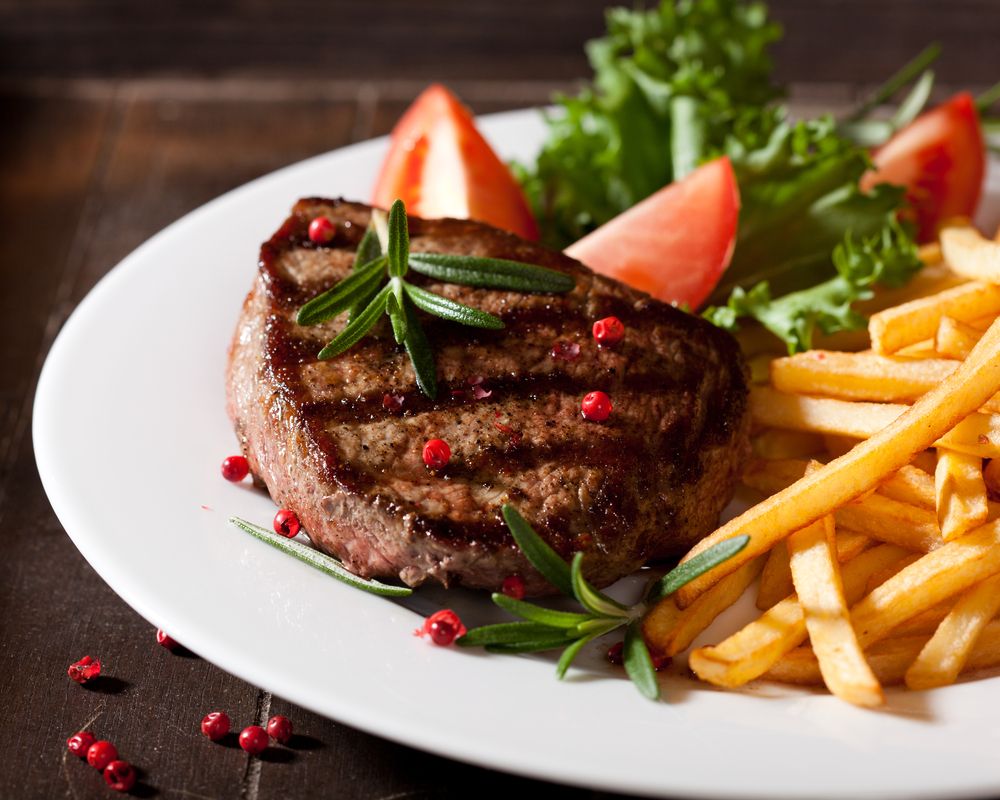 Brooklyn Grill Is One Of The Family-Friendly Restaurants In Oshkosh WI
In one of Oshkosh's historic buildings, a visit here is like stepping back in time. The building dates back from the 1800s and the restaurant is based around 1940s Brooklyn New York 1940s.
The menu is American classics with a bit of a twist. 'Swimming with the Fish Sandwich' 'The Staten Island Sting' and "You Lookin' At Me" turkey club wrap are all favorites on the menu.
This Oshkosh WI restaurant serves a mix of burgers, wraps, and gourmet sandwiches. And if you love a martini there is plenty on offer here.
This is one of the restaurants in Oshkosh Wisconsin that is a great place to bring the family or a group of friends.
Dublin's Irish Pub
Like any good Irish pub, this is a place where people come and socialize over a drink. They have 30 beers on tap and a wide selection of food.
It has a warm welcoming atmosphere and there always seems to be something fun going on at this Oshkosh Wisconsin restaurant.
The menu is a mix of Irish and English food with American classics. Irish stew and fish and chips are firm favorites.
For good food, a great atmosphere, and fantastic beer this is the best restaurant in Oshkosh.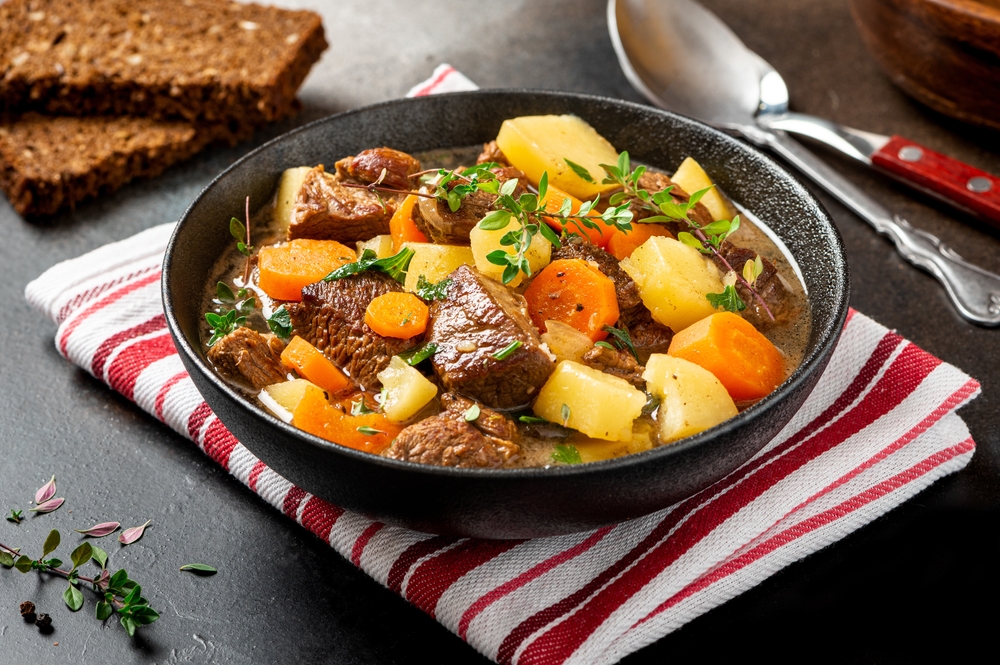 Gardina's Kitchen and Bar
Think of a slightly more up-market bar and you have what Gardina's Kitchen and Bar is all about. The wine, beer, and food seem to blend perfectly here.
The ingredients are fresh, the cuisine innovative and eclectic and the food and wine pairings exceptional.
The menu includes things like Beet & Walnut Burger ( hello fellow vegans), Baked Goat Cheese, and Shrimp Prosciutto Fettuccine. The chef's cheeseboard and charcuterie are also real hits here.
This restaurant in Oshkosh WI also has a retail store that stocks wine, sought-after craft beer, and bottles of whiskey.
It's in the heart of the downtown area in a historic building it really has bought a touch of class to the area. It's one of the best restaurants in Oshkosh for a romantic meal or date night.
Manila Resto
Flipino fine dining is not something you hear very often but in Oshkosh, it's a thing. It is really is a first of its kind in this area and serves modern Asian food with influences from the Philippines which is the owner's heritage.
Filipino cuisine is somewhat of a melting pot of influences, Japanese, Chinese, Spanish, Mexican, and American, and ingenious Flipino influences all feature here.
The setting is as contemporary as the food. The menu is large and diverse as you would expect and caters well to vegetarians and vegans. This place is known for really good sushi and robata which are grilled items.
If you are after something a little different then I think this is one of the Oshkosh Wisconsin restaurants you will love. There is something very modern and exciting about this place.
The Roxy Supper Club Is One Of The Best Restaurants In Wisconsin
An institution in this area for over 50 years this restaurant is award-wining and embraces Wisconsin's cultural heritage by serving traditional German food every Tuesday night.
There is a large selection of food here with influences from all over. Think homemade cooked meals in a relaxing setting and you have this. There are daily specials too, I mean the choice here really is endless.
It is one for breakfast, lunch, and dinner and they have a great Sunday brunch. The staff here is friendly the food is great and the reviews are excellent.
There is something so nostalgic and somewhat comfortable about this restaurant in Oshkosh WI. I always feel these supper clubs hark to eras gone by which I love.
This is a great place to take the family or a group of friends. The menu will contain something to please most people. Oshkosh food doesn't get any better than it does here.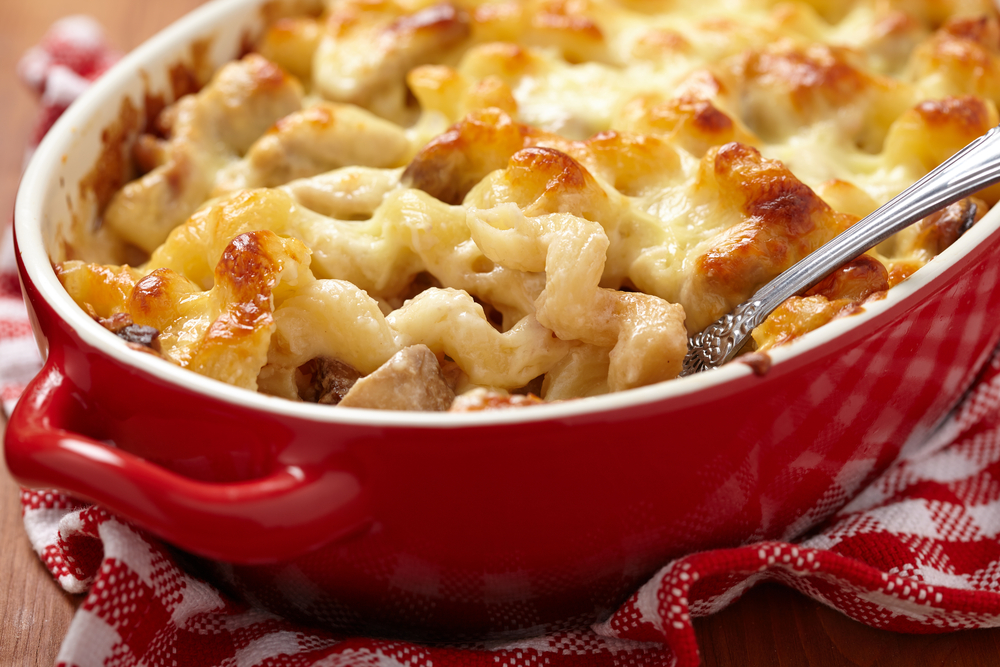 Wendt's On The Lake Is A Popular Oshkost Restaurant
Owned and operated for over 50 years by the Wendt family this is the go-to Friday night fish fry location. It's located just outside of Oshkosh in the town of Van Dyne but it is worth the short journey.
There is more to this place than just the Friday night fish fry. They do serve Perch daily and the menu has lots more to offer.
Think American cuisine with a little twist. Cherry Chicken Croissant, German Burger
and Ale Shrimp are all items on the menu.
However, if you love fish dishes this is one of the restaurants in Oshkosh WI that will knock your socks off. In the summer you can sit outside on the banks of Lake Winnebago which makes everything even more perfect.
This is one of the best restaurants in Oshkosh and is almost always packed on Friday nights which is a good sign. Both locals and tourists alike love this place.
West End Pizza
If you are looking for pizza in Oshkosk then this is the place for you. They have been serving fresh handmade pizzas here for 50 years using original family recipes.
The sauces, cheese, crust, and sausage meat are all made by hand. It's a sports bar but don't let that put you off as these pizzas really are delicious.
As well as a selection of pizza they do serve a variety of salads, sandwiches burgers, and appetizers.
For the pizzas, you can make your own or choose one of the house specials. They do also have gluten-free pizzas.
I feel like I need to give the appetizers a shout-out here too. They have so many interesting options like Cajun fries, broccoli bites, mini corn dogs, and breaded pickle spears.
If you are after somewhere to have a casual meal in a lively atmosphere this will be perfect for you.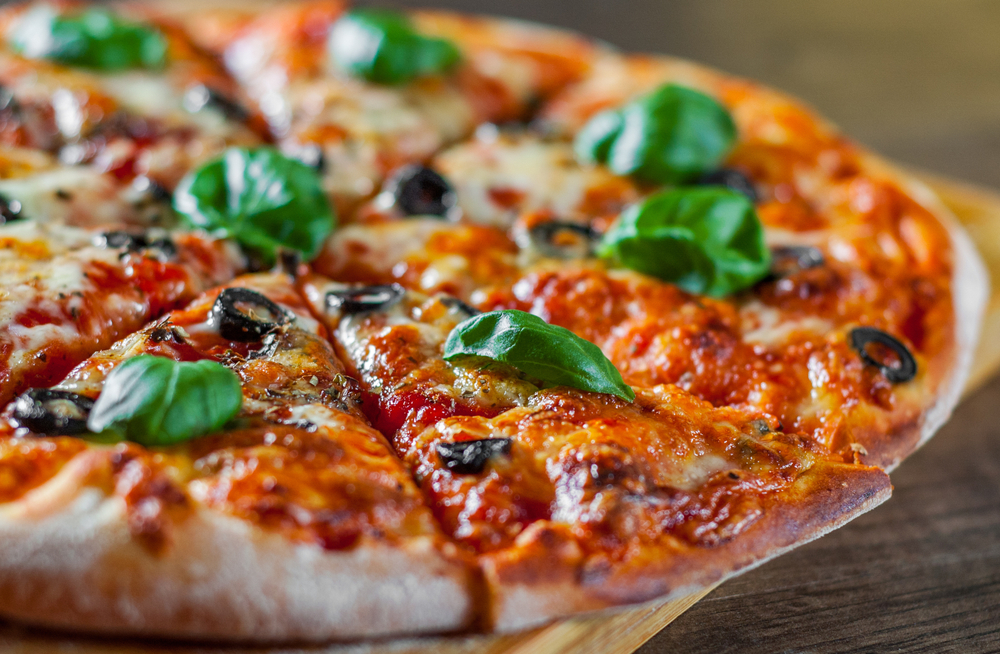 Carrot & Kale Is One Of The Best Plant Based Restaurants In Oshkosh
Carrot and Kale is something a little different. If you love healthy food and are vegan you will love this Oshkosh Wisconsin restaurant.
The menu was created by an acupuncturist, using the Traditional Chinese Medicine theory of food energetics. The menu changes with the seasons.
The juices and smoothies are made to order and the organic ingredients are sourced locally where possible.
​While juices and smoothies are the main players here there are salads, toast, and smoothie bowls.
Nearly everything here is vegan including the desserts. You can also get pre-packages items here if you want to take something with you.
This is one of the best restaurants in Oshkosh if you are vegan.
ZaRoni's
There is something unique and fun about this pizza place. They call themselves a home base fighting the world's villainous foods.
The macaroni and pizza cooked here are fresh and some of the best food in Oshkosh. The pizza combinations are endless and there are many vegetarian options.
The mac and cheese also come in various different guises.
They always have a flavor of the month. At the time of writing it's the Ghost Rider Fames Of Vengence Come Forth. This is a combination of roasted reaper, ghost pepper ranch, chicken, bacon, red peppers, pineapple, and Gouda.
At this restaurant in Oshkosh Wisconsin, you pick everything including the sauce, the cheese, and the toppings
If you are after something quick and delicious then this is the restaurant in Oshkosh for you.
New Moon Cafe
New Moon Cafe believes in one thing: good food, and good drinks and it shows in everything they do. They even roast their own coffee.
Food is made from scratch with fresh ingredients and they include local produce wherever possible.
The location is as bright as the food. Local artwork adorning the walls and open mic, poetry readings, and live music are a regular here.
The menu has lots of vegetarian options and some vegan options which are clearly marked.
Vegan items include the Ella sandwich which is hummus on flatbread with red onion, black olive, cucumbers, and green pepper. The Count is creamy peanut butter and raspberry jelly on wheat. They also have a vegan burrito.
There are more vegetarian items here than there are meat dishes. Doesn't matter what you choose though it's all good.
You can't miss this place its located in the historic Beckwith building on North Main Street. If you are a vegetarian then this is the best restaurant in Oshkosh for you.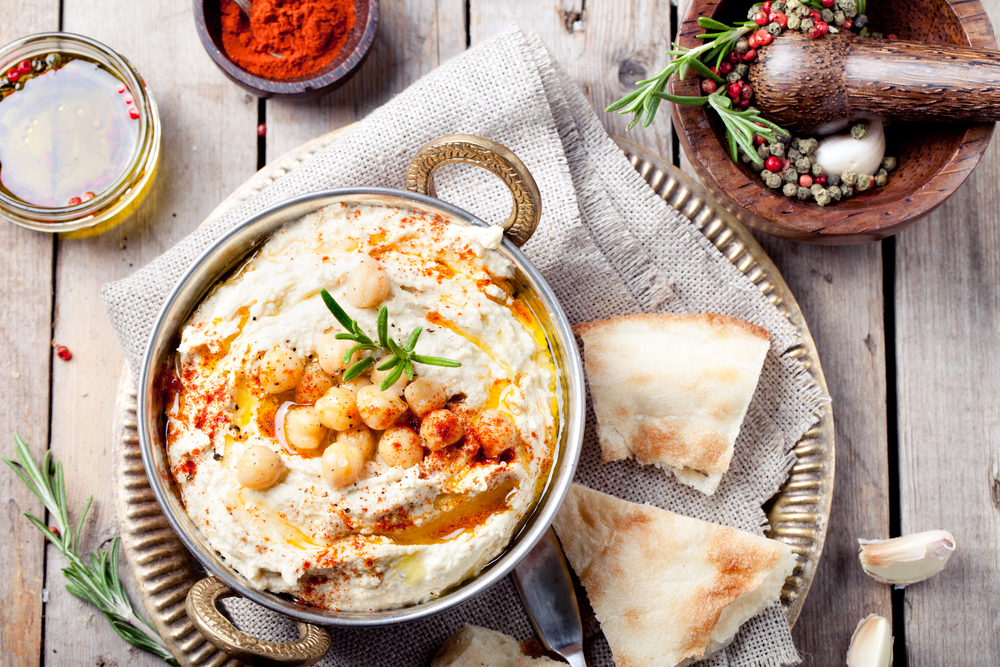 As you can see when it comes to restaurants in Oshkosh there are so many choices. Oshkosh food is delicious and these are fabulous restaurants in Oshkosh to sample the delights.
Whichever of these Oshkosh restaurants you choose I know you will have a great meal. Please come back and tell me all about it and I hope you have a great Wisconsin vacation.