Are you looking for restaurants in Appleton Wisconsin? You are in the right place.
Appleton is a bustling city on the banks of the Fox River. It's one of the best places to visit in Wisconsin.
It is filled with old historical sites, entertainment venues, unique museums, art galleries, and some great eating establishments.
And if you love the great outdoors Appleton delivers too. There are lots of opportunities for hiking in Wisconsin, outdoor activities, relaxing on a cool WI beach, and winter sports. And the fall colors in Wisconsin in this area are just amazing.
Located in Northeast Wisconsin, very close to Lake Winnebago and a couple of hours north of Milwaukee.
Appleton makes a great base for exploring. It's a great location for a Wisconsin weekend getaway.
The city has a vibrant culture and is the hometown of Harry Houdini and Willem Dafoe. There is so much to see and do here and the food scene is up and coming.
Whatever your taste there will be an Appleton restaurant for you. From steakhouses, pizza to lesser-known cuisines there is something to suit everyone.
From casual to fine dining from intimate to more social there is an Appleton WI restaurant whatever your mood.
Let's explore the Appleton restaurants I have chosen for you. They all offer something different, all have great cuisine and all will make your mouth water.
15 Best Restaurants In Appleton WI You Must Try
Apollon Restaurant
This Appleton Wisconsin restaurant is known for its great service and the Mediterranean fine dining experience.
Chef Stavros Kodis was born and raised in Greece and cooks his food 'the way the gods intended.
Family-owned and operated since 1994 Apollon Restaurant has a cozy, friendly feel and offers a great dining experience.
The menu includes items such as Lamb Chateaubriand Forestiére, Filet Mignon Au Chocolat and Mediterranean Grouper. There are some vegetarian dishes on the menu.
The food is always fresh and cooked to order. If you go at the weekend you will also be treated to live piano music.
This is one of the restaurants in Appleton Wisconsin that is a great location for a special meal with your partner or a group of friends.
There are so many fun things to do in Appleton WI.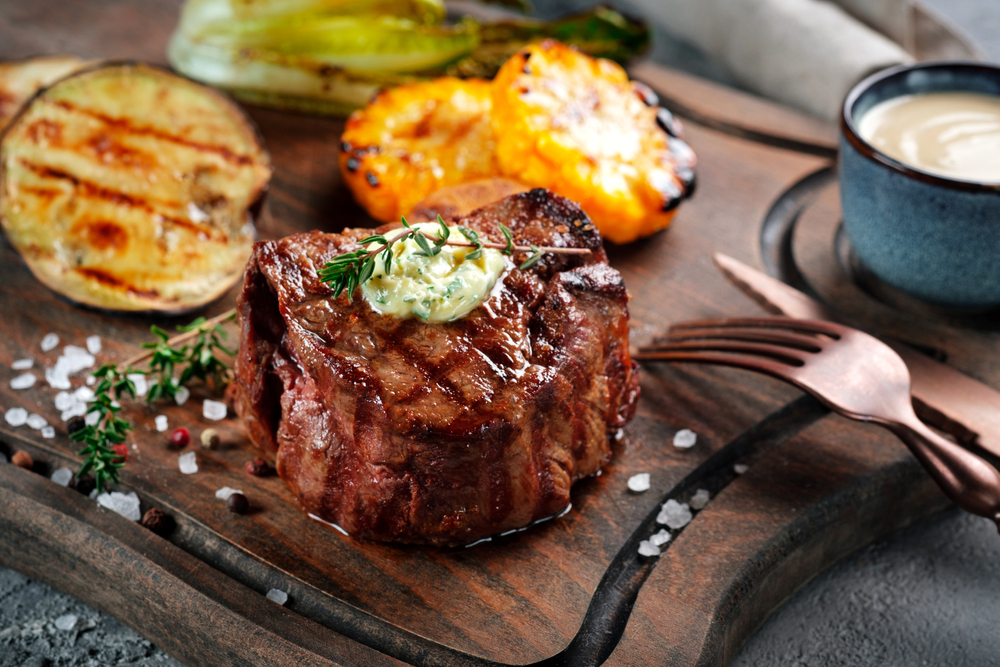 Carmella's Bistro Is One Of The Best Restaurants In Appleton Wisconsin
Owned and run by the DeFranza family this restaurant serves some of the best food in Appleton. Carmella's is known for great-tasting sauces, flavorful dishes, and a relaxed informal atmosphere.
The menu includes items like pan-fried fresh mozzarella, sea scallops in peppercorn sauce, and wild mushroom masala.
There are several vegetarian meals on the menu and the salads are perfect for vegans, some of the pasta is also gluten-free.
This Appleton Wisconsin restaurant never disappoints and a trip here just feels comforting and nostalgic.
Stuc's Pizza
Stuc's has been serving award-winning pizza since 1991. The pizzas are all made from scratch with unique family recipes and all ingredients are fresh and of high quality.
The crusts are either thin, hand-tossed, or deep-dish style. Stuc's also has a gluten-free pizza crust.
The menu is extensive and the varieties of pizzas offered are large. Some of them are not the usual type of shrimp pesto and taco to name a few. Vegetarians have quite a few dishes to choose from here.
If pizza isn't your thing Stuc's also offers calzone, pasta, salads, and freshly baked sub sandwiches. This is one of the Appleton Wisconsin restaurants that is suitable for all occasions.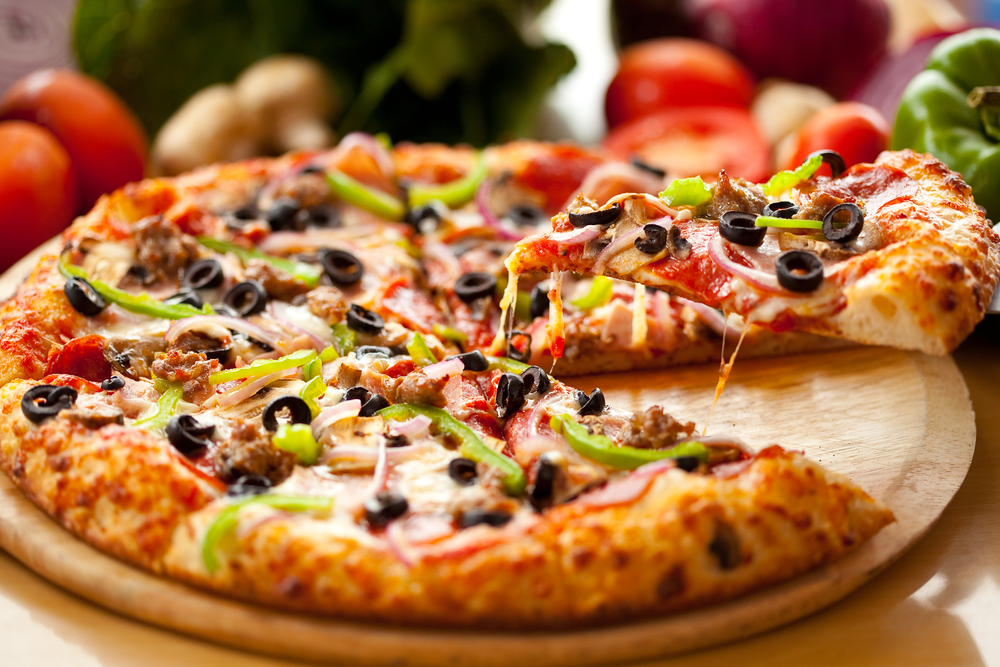 Stone Arch Brewpub
Stone Arch is a microbrewery and restaurant that opened in 2004, however, its history goes much further back than that.
In 1858 the brewery was built and the Walter Brewery Company was established here in 1918. It closed in 1974 to reopened in 1989 before this brewery was born.
Visiting this place is like stepping back in history a little and there is actually something so lovely about that. This is one of the restaurants in downtown Appleton WI you won't want to miss.
The dishes are tasty here and include things like Cheese Curds, Mac 'n' Beer Cheese, and Fish and Chips.
Vegetarians and vegans are well catered for here with items like Vegan Curry and Vegan Buddha Bowl.
The atmosphere here is intimate and yet bustling and there is also a beer garden. This is one of the restaurants in Appleton where everyone will be well-catered for.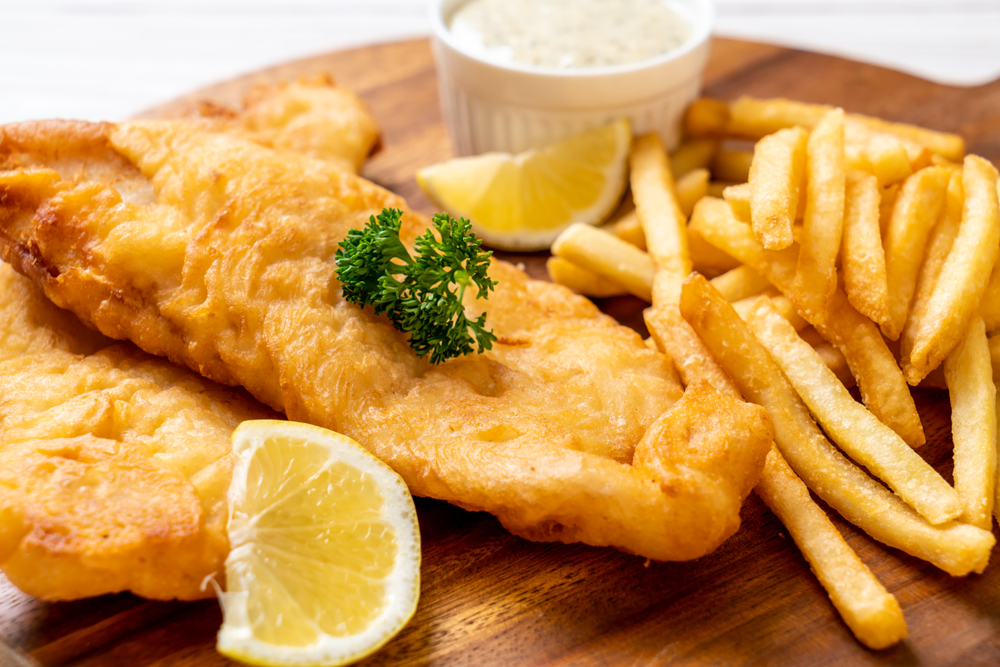 Fratello's Riverfront Restaurant Serves Some Of The Best Food In Appleton
With a northern-Italian-inspired menu, Fratellos Riverfront Restaurant has magnificent views of the Fox River. Ever wanted to know what it's like to dine near a waterfall well you can do that here too.
This restaurant in downtown Appleton WI is a casual spacious restaurant where you really can just go with the flow. This is a place to gather and enjoy yourself.
If you want something a little bit different you can dine here in your own private river dome. It's a one-of-a-kind dining experience but you will need to book so make sure you do this.
The menu includes things like Oyster Rockefeller, Charred Octopus, and Cheese Curds. This is a great Appleton WI restaurant to hang out with family and friends.
Basil Cafe
Serving Asian-style cuisine especially Vietnamese and Thai this Appleton restaurant is great for vegans and vegetarians. It's a casual-style restaurant which has something on the menu for everyone.
It's a charming restaurant with a welcoming atmosphere and friendly service. The food here is also great and it's a popular restaurant with the locals.
The menu here is extensive with the Raman Noddles the shiny star here. The Bánh Xèo is also delicious, a crepe filled with lots of vegetables and shrimp.
This is one of the restaurants in Appleton Wisconsin that is great for a quick lunch while you are sightseeing.
Antojitos Mexicanos Is One Of The Best Mexican Restaurants In Appleton
This is a popular Appleton WI restaurant that serves homemade Mexican classics. The food here is delicious and the menu choices are extensive.
The space is colorful and hip and the cocktails are very creative. They have a separate vegetarian menu here and it's large with many of the items also being suitable for vegans.
Expect to find the Mexican usuals on the menu and their Parrilladas (grilled platters) are delicious and the Chilaquiles are highly rated.
This is one of the Appleton restaurants that has a really great casual dining experience.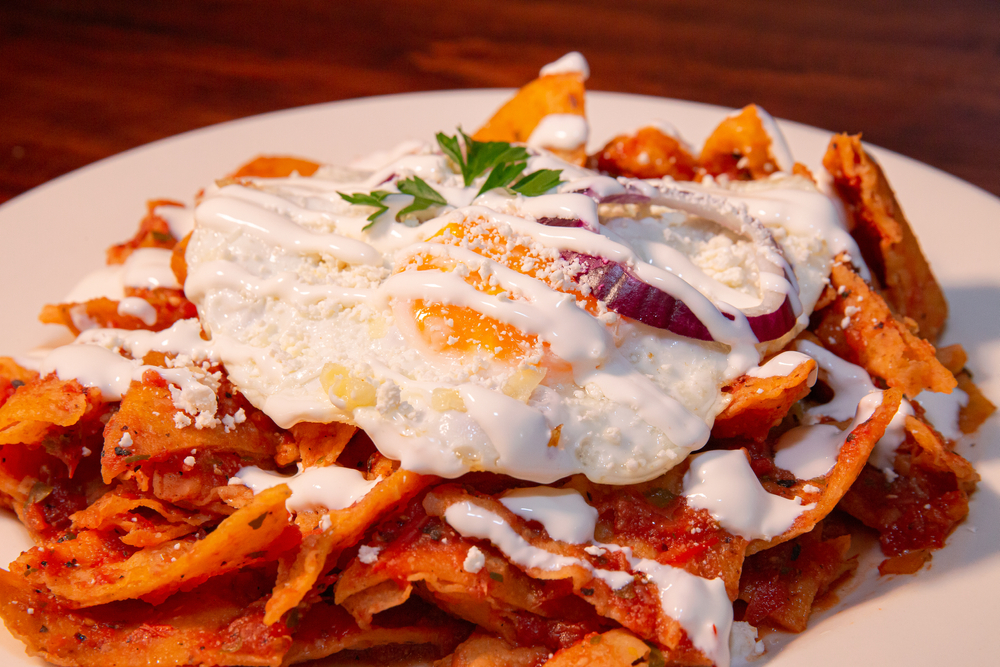 Fox River Brewing Company
The Fox River Brewing Company is a light, airy space with an in-house brewery and serves typical American fare.
This place is partly responsible for the booming craft scene in this area and the beer here is great. Their Honey Ale and Winnebago Wheat brews are both local favorites.
The food here compliments the beer, think cheese curds, burgers, pizzas tacos, and the like. Everything here has an original twist and it's all yummy.
It's a local favorite and for good reason the food and the vibe here are perfect.
Houdini's Escape Gastropub
Harry Houdini lived in Appleton for part of his life and claimed this town as his own. This Gastropub was established to celebrate his relationship with this location.
The restaurant pays homage to him in various ways with photos, posters a themed cocktail. The cuisine here is elevated pub food.
Houdini's also has 160 local, craft, and microbrew beers, and a rotating wine list around the seasonal food offerings. The restaurant has an open kitchen, local live music, a great patio, and fire tables.
The atmosphere here is vibrant and this is one of the restaurants in downtown Appleton that serves great food. It's a roomy restaurant with some great vintage cocktails and the outdoor patio is fantastic.
The menu consists of things like Vodka Tomato Shrimp, Wisconsin Panini, and Mahi Mahi Tacos. The menu also contains a few vegetarian dishes that are also vegan-friendly.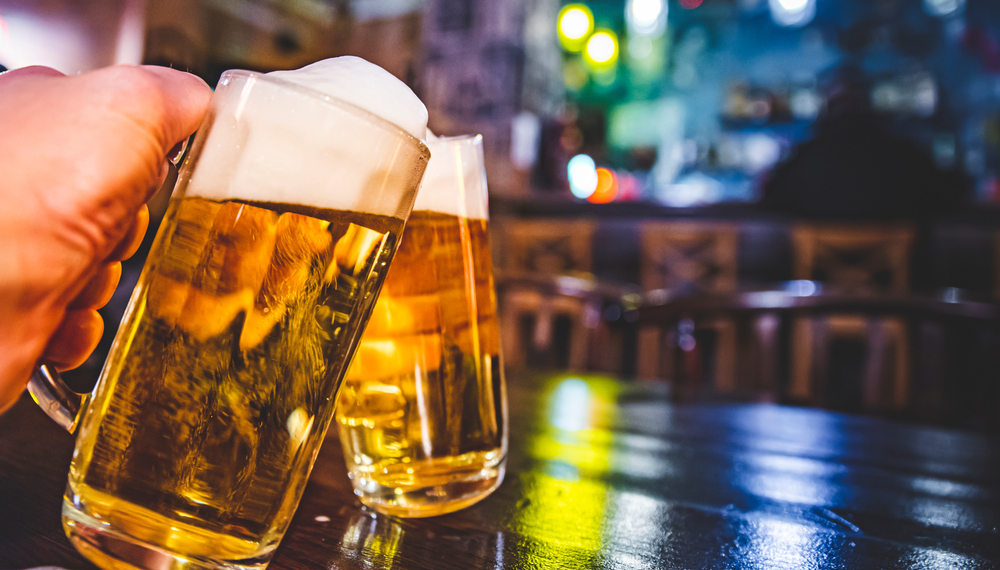 Rye Restaurant
Established in 2014 Rye offers a fine diving experience in a really stylish urban setting. This is one of the restaurants in downtown Appleton that you can't miss.
The food is fresh, local, and simple yet delicious. All items are prepared from scratch and the menu changes seasonally to match the local produce.
The setting is sophisticated yet casual, the cocktails are handcrafted and the food is so delicious.
The menu contains items such as Pork Schnitzel, Exotic Mushroom Risotto, and Scottish Salmon. There are a few vegetarian/vegan items on the menu.
If you love stylish restaurants with great food this is one of the restaurants in Appleton for you.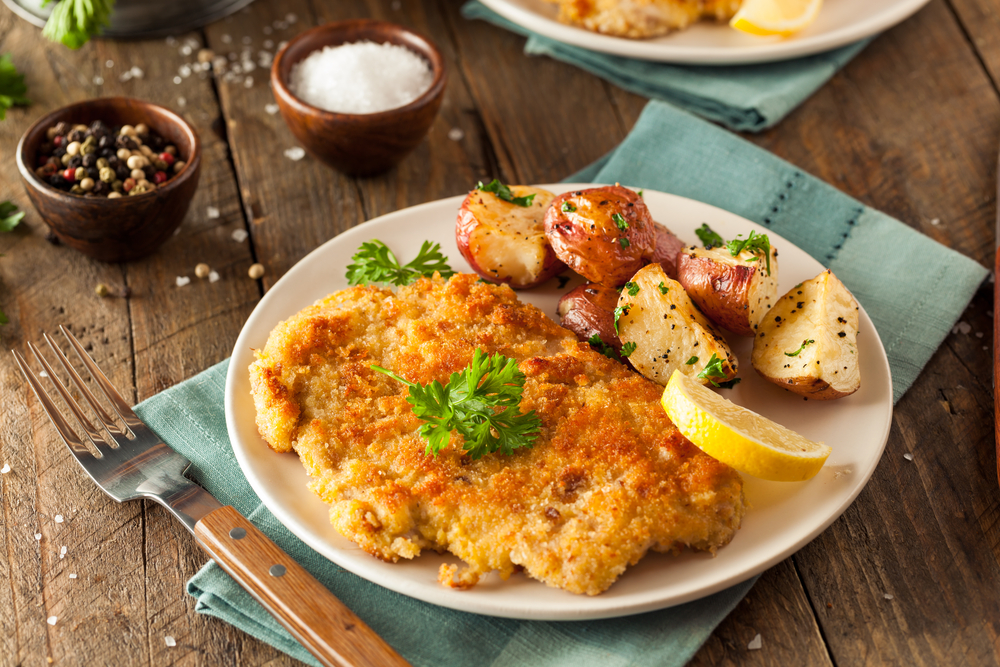 Sai Ram Indian Cuisine Is An Appleton WI restaurant Serving Indian Food
If you ask anyone in Appleton which is the best Indian restaurant in the area chances are they will mention Sai Ram Indian Cuisine. The curries here are cooked in the traditional way and are delicious.
The ingredients are fresh, and the welcome is warm and inviting. The emphasis here is on healthier fares and the customer is at the center of the experience.
It's a popular venue for good reason, it's so good here. It's one of the best vegetarian-friendly restaurants in the area and they also have a lot of vegan dishes.
The decor here is stunning, the food is incredible and the staff is great.
The menu of course contains Indian dishes of all types and spice levels so choose which one works for you, it's all good here you can't make a bad decision.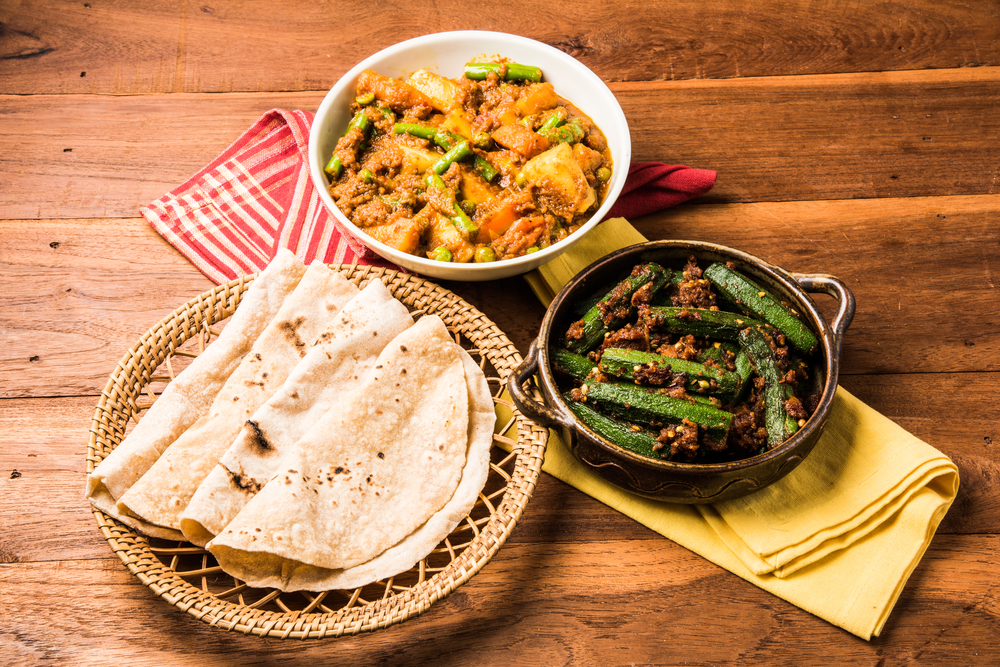 Vince Lombardi's Steakhouse
Named after the late Packers coach this restaurant contains more than 400 items of Lombardi's personal memorabilia, including photos, trophies, and more.
Obviously, the menu contains steaks but there is much more to offer here. Things like tea-spiced poached halibut, blue cheese-crusted stuffed filet, and grilled Atlantic salmon.
There is a commitment here to great food and fantastic service and it shows. This is one of the restaurants in Appleton to go to if you love meat.
Mark's East Side
A family-owned and operated restaurant the building here dates from 1948 and 1967 in its current form. They pride themselves on using the highest quality products and freshest ingredients.
The food is German-inspired mixed with Wisconsin cuisine and the supper club here is a great way to taste the food.
You will find German favorites like schnitzels and stroganoff, and you will also find things like crab cakes, steer tenderloin, and beer-battered pickles.
In the past 16 years, they have won 15 of the Golden Fork Awards from Fox Cities Magazine. There is a lovely relaxed vibe here, a vibrant interior, and some great food.
This is a great restaurant to take a group of friends and have a relaxing evening.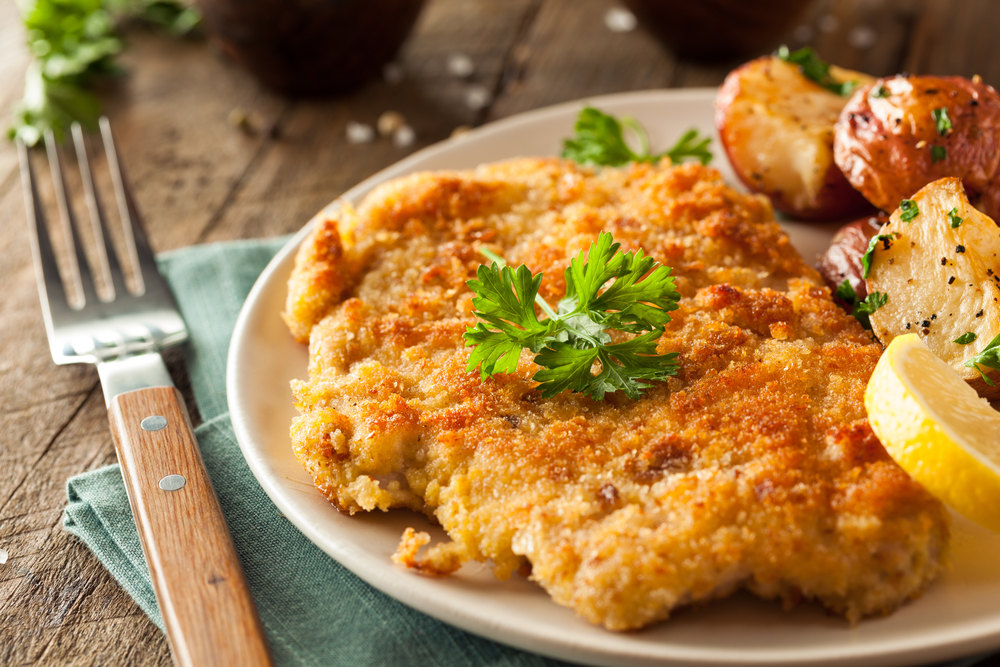 SAP Restaurant
The ethos here is "Real Food, Real People, Sap Love" and I think this describes this place perfectly. The food is made from scratch and served in a welcoming atmosphere.
There is something familiar and nostalgic about this place and all the food is as locally sourced as possible. It's hard to describe this place it's somewhere between a bar, bakery, and restaurant.
The restaurant is called SAP when the owner's son drew a picture of a breakfast restaurant he called 'SAP,' in reference to maple syrup.
The restaurant's approach is 'brunch, brown bag and bakery,' in their own words and it describes what they do here so well.
This restaurant is fun and is a playful retro spot with a 1950s style.
The menu is large and includes things like Nola's Red Flannel Hash, Brioche French Toast, and Crispy Fish Tacos. The restaurant caters to vegetarians and vegans really well.
This is a great fun restaurant with fantastic food.
The Melting Pot
The Melting Pot offers something a little different. It's a great place for a date or for a family or group of friends who want something a little unique.
This restaurant's specialty is fondue and they do it so well. The dining room has an intimate feeling with comfortable booths and soft lighting and is one of the most romantic restaurants in the area.
You can order from the a la carte restaurant or have a four-course experience. Whatever you choose make sure you save room for the creamy chocolate fondue.
This is a great Appleton restaurant serving some of the best food in Appleton.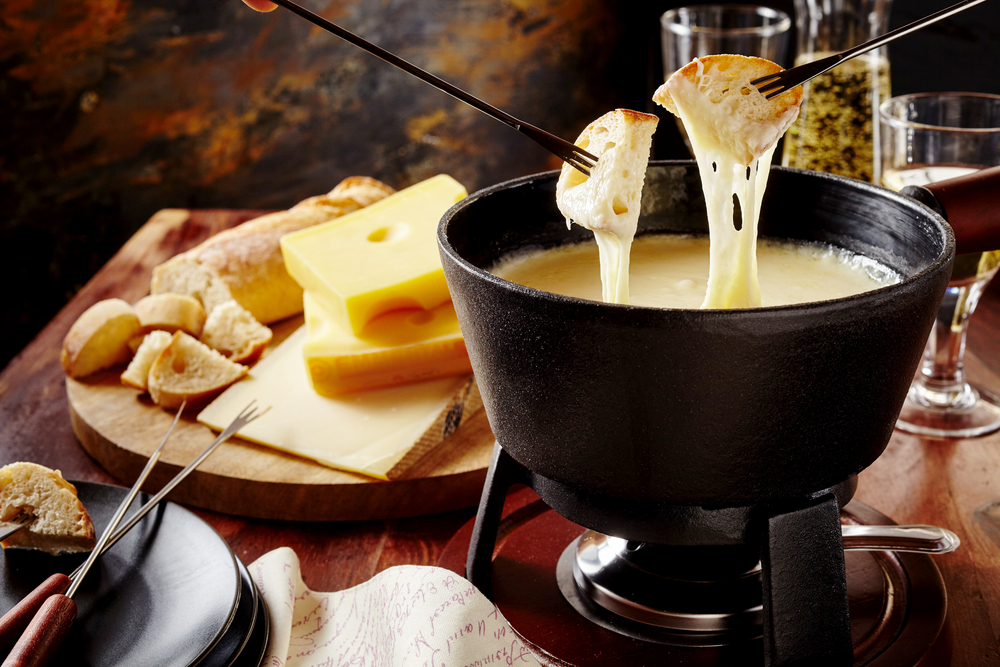 Packing List When Visiting Restaurants In Appleton WI
If you will be traveling, either by plane or by car to Appleton WI, here are some tips on how to pack lightly.
A concealed travel pouch may be one of the most important items you bring along when visiting Appleton WI
It is always important to protect your personal information. Identity thieves are everywhere.
This unisex RFID-blocking concealed travel pouch is lightweight and comes in several colors. It has lots of organization to give you peace of mind.
You can place it under your clothes next to your body to carry your ID safely.
If you have a pouch already that does not come with RFID protection, as I do, these RFID sleeves are the perfect solution.
This configuration comes with enough credit card sleeves that the entire family would be protected. They are slim too, so they will easily fit into your pouch or wallet.
If you are planning on taking a lot of pictures with your phone you will definitely want to consider an external charging battery.
This Anker high-speed phone charging battery is the exact one I carry with me on all of my trips.
It can be used on a variety of phones, not just an iPhone as I have. And wow is it fast!
My daughter gifted me with this FugeTek selfie stick and tripod setup for my birthday. I absolutely love it! It is made of lightweight aluminum and so easy to use.
It has Bluetooth connectivity and is a breeze to use for taking photos during your London activities.
You will want to bring your own refillable water bottle with you.
I never leave home on a trip without my Bobble filtration bottle. The 18.5-ounce size is perfect for hiking and it fits nicely in the pocket of a backpack.
The replaceable carbon filter ensures clean drinking water when you want it.
Then this collapsible silicone foldable water bottle would work well for you. Would not take up much space at all.
You will want a backpack or daypack with you to store snacks, your water bottle, phone, extra clothes, etc…. No matter the time of day or evening.
This foldable water-resistant backpack would be great.
It is very affordable and is available in many color options for you to choose from. The fact that it folds down into a zippered pouch will make it easy to pack.
—
As you can see when it comes to restaurants in Appleton there are so many to choose from. Wisconsin is one of the best places to visit in the Midwest!
Food in Appleton is delicious and whichever of these Appleton Wisconsin restaurants you eat at you won't be disappointed.
Please let me know which of these restaurants in Appleton Wisconsin you visit and how your meal went. I hope you have a great vacation in Appleton and I can't wait to hear all about it.