Looking for the best restaurants in Cincinnati Ohio? Then look no further!
Here is a list full of mouth-watering restaurant options for your next meal in Cincinnati.
Cincinnati has a great foodie scene, as well as its own unique local foods and recipes, some of which you can only find in this great Midwestern city.
If you are looking for a great romantic getaway in Ohio, then Cincinnati is a great option, especially for foodie couples.
Being from Ohio, I know that Cincinnati has some amazing restaurants, and I want to share some of my favorites with you.
So, lets take a look at the 15 best restaurants in Cincinnati!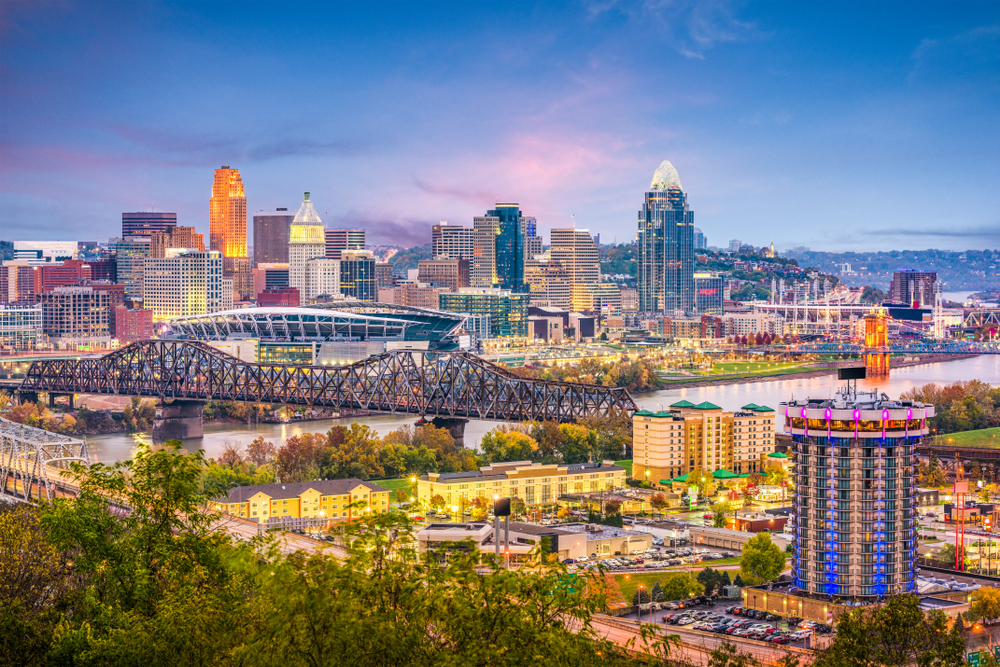 15 Best Restaurants In Cincinnati
Tortilleria Garcia
If you are looking for authentic Mexican food, then head to Tortilleria Garcia.
This unique restaurant is inspired by Chef Omar Garcia's childhood spent on a corn farm in Mexico.
They have two locations in Cincinnati, so you have two opportunities to stop in while you're sampling amazing Cincinnati food.
Popular menu items include the Taco Platter, Burritos and Burrito Bowls, Tamale Platters, and a Family Dinner Pack.
You can also enjoy house-made tortilla chips and fresh guacamole while you enjoy your delish entrees. This experience can be one of the incredible things you do in Ohio!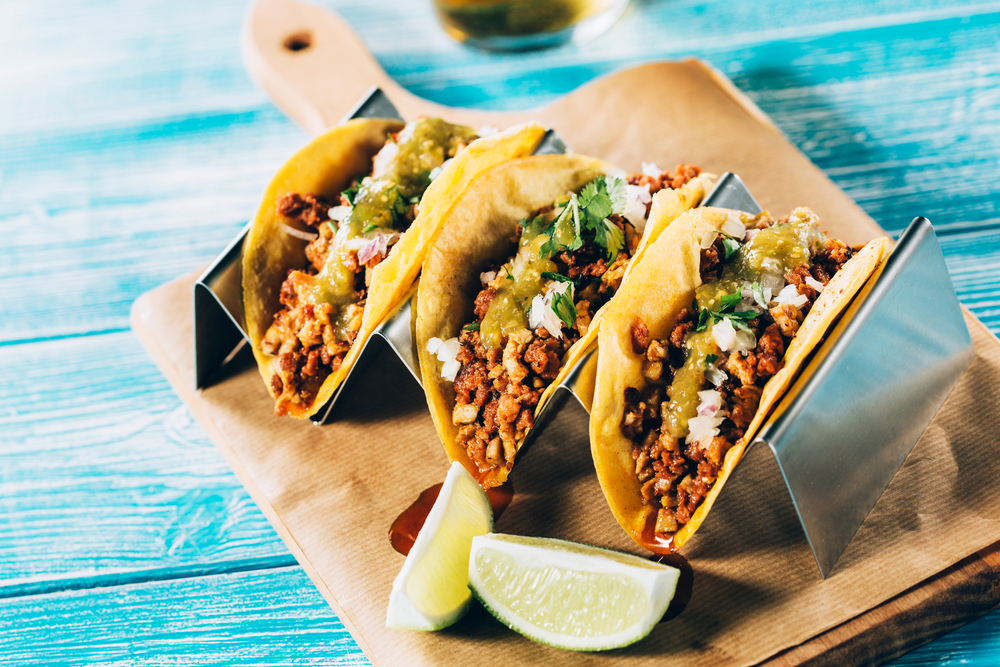 Arnold's Bar and Grill Is One Of The Restaurants In Cincinnati With A History
Arnold's Bar and Grill is the oldest continually running bar in Cincinnati! In its 98 years of running, it has only been owned by four people.
That long history makes for a unique dining experience.
The bar is been in the same building, with some additions of course, and the bar has plenty of authentic memorabilia hanging on its walls.
They also have an outdoor patio, host live music, and more.
Arnold's has several different menus, including a Gluten Free and Vegan menu, along with their standard Lunch and Dinner menu.
Menu items include Crispy Brussel Sprouts, delicious Burgers, Truffle Brie chicken, and Lamb Pot Pie.
It's a menu that has been refined for years and years, and it's one of the best restaurants in Cincinnati because of it!
The Lonely Pine Steakhouse
If you're looking for one of the best steakhouses in Cincinnati, then check out The Lonely Pine Steakhouse.
It is also a great fine dining in Cincinnati option if you are looking for a great date night restaurant.
The Lonely Pine Steakhouse is a popular Cincinnati restaurant, so I suggest making a reservation before you go!
You'll find that they have a very simple menu. And it is of course, all about steaks.
There are four different steak cut options, and you can choose to add up to two sides.
The sides are classic steaks sides like macaroni and cheese, asparagus, roasted potatoes, onions and mushrooms, and seasonal veggies.
If you don't love steaks, they also have two salad options, a burger, and oysters.
On the menu you'll also find a small sample of starters and desserts.
These include bone marrow, breadsticks, and for dessert, several types of cheesecake served with port.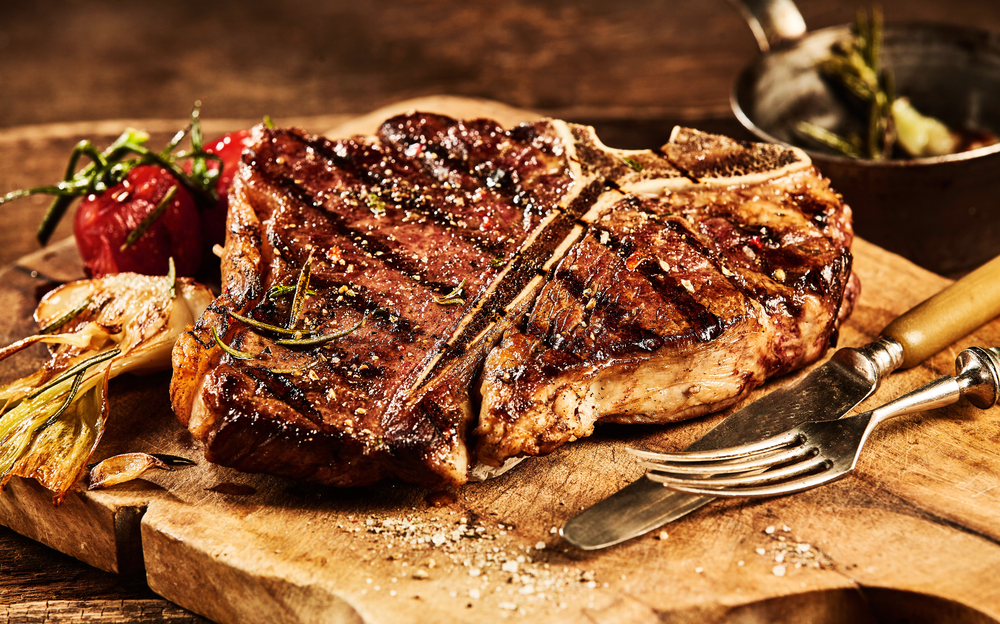 Tickle Pickle Restaurant In Cincinnati Is Music Themed
The Tickle Pickle Restaurant is a fun music themed burger and shake joint in Cincinnati's Northside.
They offer a variety of delicious angus beef and even vegan burgers, as well as sides, and shakes.
If you want a burger and a mixed alcohol beverage, you can enjoy dinner on their patio and sample their unique cocktails.
All of the menu items are named after musicians and bands in a fun punny way.
You can enjoy burgers like the Breadzepplin, the Nom Petty, and the Slaytar.
For vegan options, they have the Buns N Roses, the Coney Bennet Hotdog, and the When Buns Cry.
Sides include chips, mac n cheese, pasta salad and more.
The Tickle Pickle is a truly unique Cincinnati restaurant that is absolutely worth a visit.
Exploring Cincinnati can be part of a fun Midwest road trip to add to your bucket list!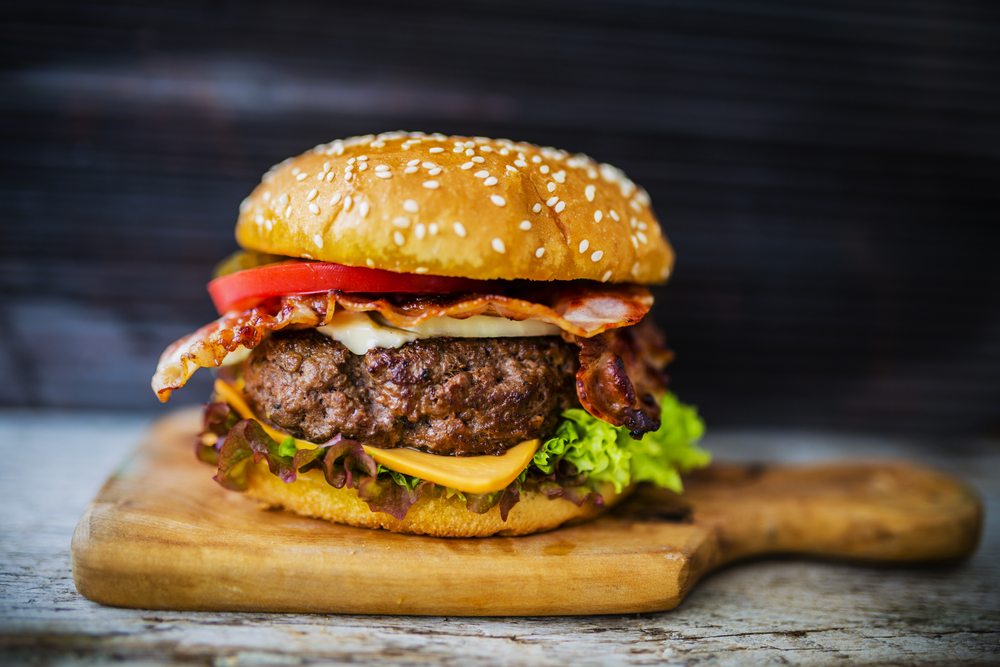 Elm St. Social Club
The Elm St. Social Club is one of the fun deli restaurants in Cincinnati owned by Chef Jordan Anthony-Brown.
This unique restaurant is decorated with the 80's in mind. It's full of bright colors, classic movie posters, and other super nostalgic items.
Elm St. Social Club is one of the best Over-the-Rhine restaurants if you want a quick but amazing bite to eat.
The menu has sandwiches for breakfast and lunch, like The Teddy, The Bing, The Billy Ray and more.
There are also hot and cold sandwiches, so there's something for everyone.
For sides, they have fries, chips, Brussels Slaw, and Cauliflower Puttanesca.
If you are craving something sweet, enjoy ice cream, frozen custard, and Brown Butter Sesame Cookies.
You can't go wrong with a stop at Elm St. Social Club while you stroll the city.
One Of The Best Restaurants In Cincinnati Is Camp Washington Chili
In the Midwest, chili is fairly different than what the rest of the US seems to consider chili.
Camp Washington Chili specializes in 'Cincinnati Style Chili'.
If you don't know what 'Cincinnati Style Chili' is, don't worry. It's a Mediterranean-spiced beef sauce that was invented by Macedonian immigrants in the early 1900s.
It is commonly served on top of spaghetti or hot dogs, and topped with piles of cheese.
Camp Washington Chili serves it both ways, but they also have a large menu that isn't chili.
The menu is a pretty common diner menu with things like burgers, sandwiches, wraps, soups and salads.
They also have a breakfast and dessert menu.
Camp Washington Chili is a Cincinnati restaurant classic that you absolutely must visit.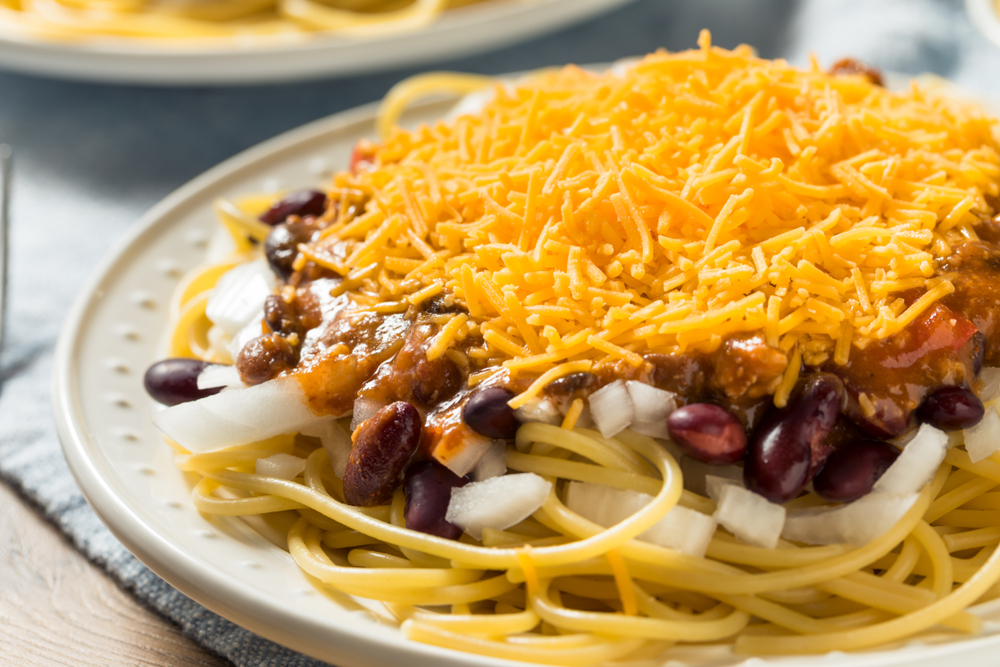 Boomtown Biscuits And Whiskey
Another amazing and unique Over-the-Rhine restaurant is Boomtown Biscuits and Whiskey.
Chef Christian Gill has said that the menu for Boomtown has been inspired by early frontier food, and of course, whiskey.
The menu includes entrees like the Oregon Trail, a vegetarian dish, Chicken and Dumplings, and Aunt Sally's Shrimp.
There are also sandwiches, like the Rosewood, a Korean BBQ inspired biscuit sandwich, and more.
You'll also obviously be able to sample some amazing whiskeys.
Their whiskey list has over 30 options for you to sample and enjoy. They also have a cocktail menu and small beer draft, if whiskey isn't your thing.
Boomtown Biscuits and Whiskey is great Over-the-Rhine restaurant if you want to try something unique.
One Of The Best Vegan Restaurants In Cincinnati Is Loving Hut
Cincinnati also has amazing Vegetarian and Vegan restaurants. One of those is the Loving Hut.
The Loving Hut has a full menu of only Vegan dishes.
It is a fairly large menu, with starters, sandwiches, paninis, wraps, burgers, noodles, soups and salads.
They also have Vegan desserts.
Menu favorites include Grilled Vegan Drumsticks, Mexican Wrap, Beyond Brat Sauerkraut, and even Cincinnati Chili.
If you're looking to warm up, you can't beat their Pumpkin Chili Cup or a Vegan Pho Bowl.
The Loving Hut is a great stop for Vegetarian and Vegan foodies exploring Cincinnati.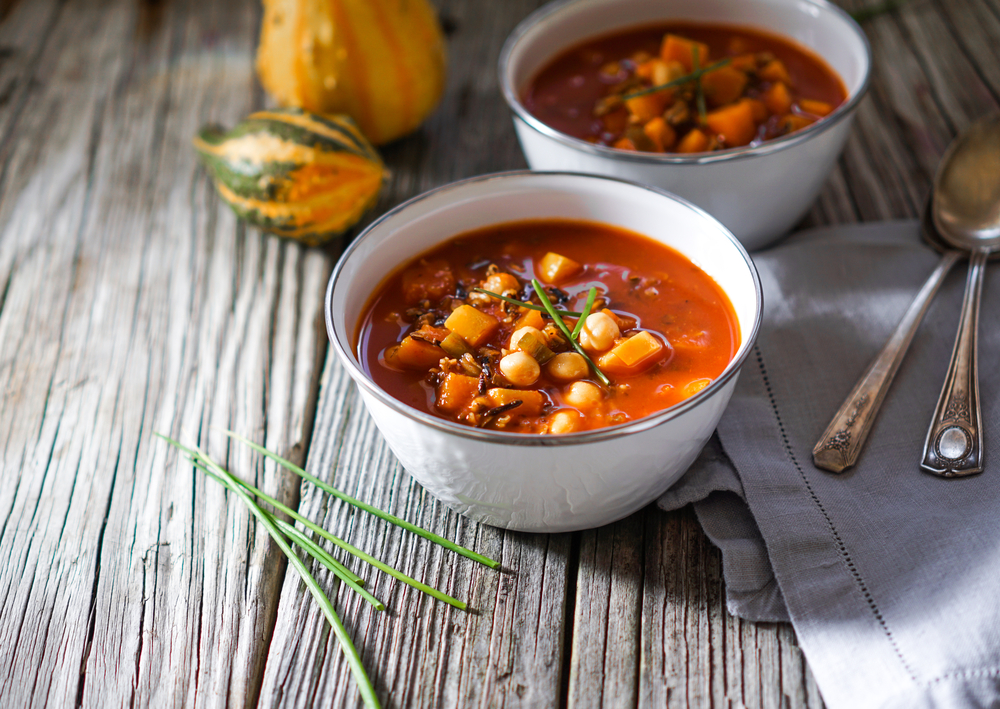 Washington Platform Saloon
The Washington Platform Saloon is an amazing seafood restaurant in Cincinnati.
They are possibly best known for their seafood festivals, like Oyster Festival, Lobstapalooza, Crab Carnival, and Wing Fling. Each festival has it's own specialty menu.
If you can't make it for a festival, their menu is still amazing.
It's full of items like Oysters, Crab Quesadilla, Shrimp and Andouille Grits, and sandwiches like the Dixie Chicken or Oyster Po Boy.
They also serve pastas, salads, and even omelettes.
If you are looking for a delicious seafood feast, head to Washington Platform Saloon.
Crown Republic Gastropub
In the heart of Downtown Cincinnati, you'll find the Crown Republic Gastropub.
The Crown Republic Gastropub is a fun Cincinnati restaurant that combines classic American dishes with worldwide influences.
This makes for a truly eclectic and unique menu.
On their menu you can find things like Duck Fat Hummus, Onion Soup Dumplings, Squid Ink Spaghetti, and Prime Rib Philly.
They also do an amazing brunch.
Their brunch menu has items like Avocado Toast, Cornmeal Buttermilk Pancakes, Smoked Wings, and Chicken Gobbet Po'Boy.
Its a large menu that has something unique and delicious that everyone can enjoy.
That's what makes Crown Republic Gastropub one of the best restaurants in Cincinnati.
Nicola's, A Fine Dining Restaurant In Cincinnati
If you are looking for fine dining restaurants in Cincinnati, then check out Nicola's, a beautiful Over-the-Rhine restaurant.
Nicola's has a seasonal menu, which means that every season there is a new menu that is curated using only ingredients that are available during that season.
They also have a Gluten Free menu.
The menu typically includes items like a bread basket full of house-made breads, an option for a five-course tasting, and fresh pasta dishes.
Nicola's is one of the best Italian restaurants in Cincinnati and is a great option if you are looking for a romantic dinner.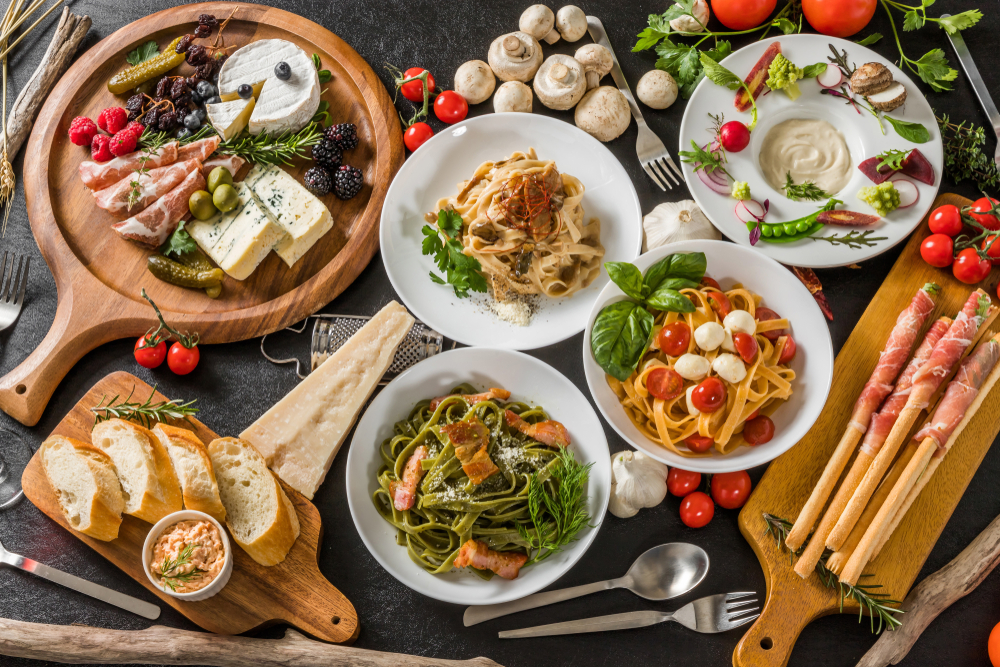 Sacred Beast Diner
If you are looking for a modern dining experience, then consider heading to the Sacred Beast Diner.
Inside you'll find a sleek and modern diner and bar that has elevated American classics on the menu.
For starters, they have Deviled Eggs, Pork Rinds and Shishitos, or Matzah Ball Soup.
Entrees include Fries with Lobster Gravy, Crispy Chicken Schnitzel, and Breakfast Plates.
They also have desserts like Brown Butter Almond Cake and a great drinks menu.
Sacred Beast Diner also offers an amazing brunch with elevated breakfast classics like Bread Pudding French Toast and mixed drinks like Mimosas and Bellini's to pair with it.
Foodies looking for a unique dining experience will love the Sacred Beast Diner.
Oriental Wok
Oriental Wok is a family owned Chinese restaurant in Cincinnati that has been open since 1977.
The Wong family started the restaurant with the idea to bring traditional Chinese dishes to the people of Cincinnati, alongside Americanized classics.
Since opening, Oriental Wok has been a local favorite for Chinese.
On their menu, you can find classics like Crab Rangoons, Dumplings, Orange Chicken, and Pepper Steak.
But there are also some little known Chinese dishes like Green Bean Shrimp, Seafood Claypot, Lap Cheung Fried Rice, and Liuzhou Noodles.
Oriental Wok is a great place in Cincinnati for foodies who want to enjoy some menu items they know and love, while also sampling some new dishes.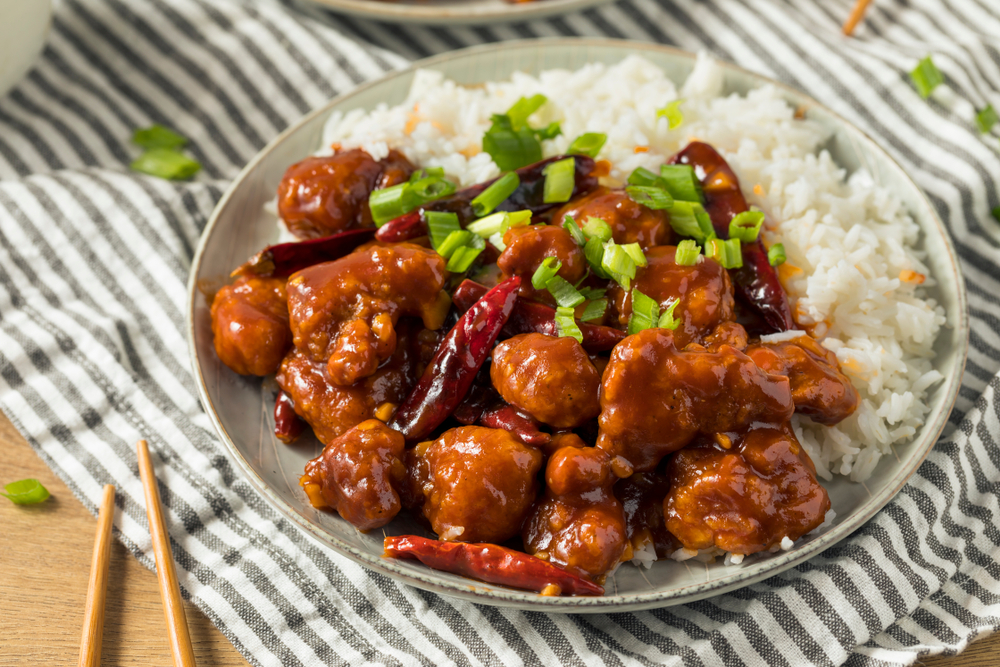 One Of The Unique Restaurants In Concinnati Is Northside Yacht Club
The Northside Yacht Club is not actually a yacht club. It's actually a Gastropub. Its name is inspired by the two owners love of a piece of the areas history.
In 1937, there was a massive flood, and locals got around in boats. Northside's owners found photos of this little tidbit of history and loved it.
From there, the Northside Yacht Club was born.
The menu is full of American classics with a fun, and sometimes vegan, twist.
Take a bite of their Spicy Creature Dog and Fries, Sesame Ginger Tofu Banh Scott, or the house smoked wings in a variety of sauces.
They also have salads, Poutine Fries, and a unique mixed drinks menu.
If you want to sample a unique Cincinnati restaurant, then head to Northside Yacht Club.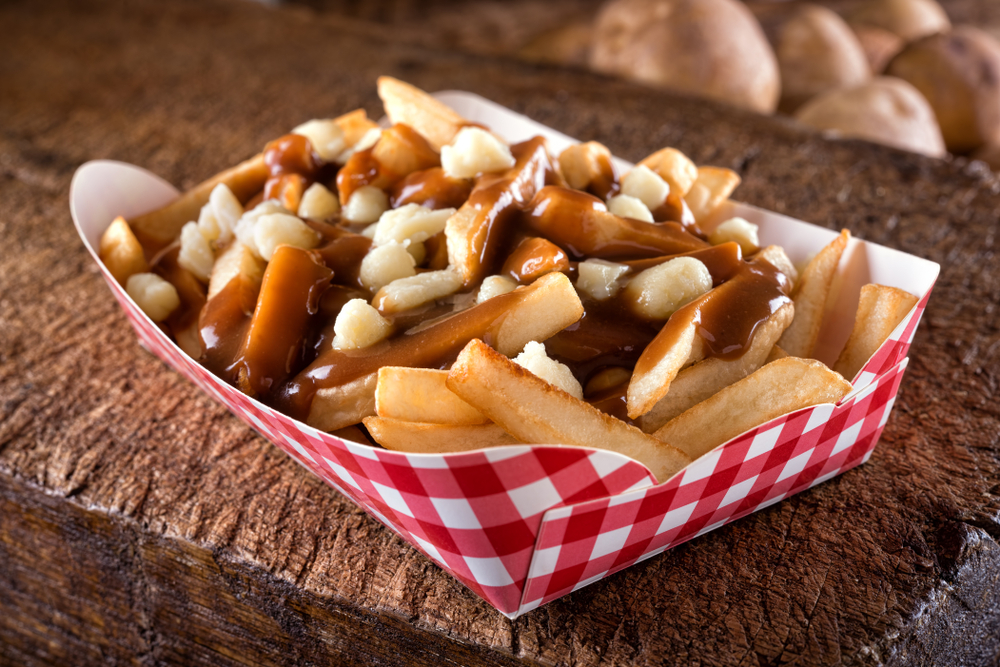 Cincinnati is a city that is full of amazing restaurants.
That's just one of the things that makes it a great city for foodies who are looking to explore the Midwest.
Have you had the opportunity to try any of these Cincinnati restaurants?
Do you have a favorite that I didn't mention?
I'd love to hear about it in the comments!