Are you thinking of exploring the vineyards and wineries in Ohio? Then you'll want to check out this list.
I was born and raised in Ohio, and I know it's full of some really fun things to do in Ohio.
Sampling the delicious wines at the beautiful vineyards in Ohio is one of the best activities.
It can also be really romantic, so it's perfect if you're thinking of planning a romantic getaway in Ohio.
On this list, I've tried to include some of the best Ohio wineries throughout the state.
However, Ashtabula County is typically considered Ohio Wine Country.
Because of that, there will be a few more wineries in northeast Ohio on this list, because that area is Ohio's Wine Country.
So, just keep that in mind!
But that doesn't mean there aren't some fantastic Ohio vineyards throughout the state.
So, let's take a look at some of the 15 most beautiful vineyards and wineries in Ohio!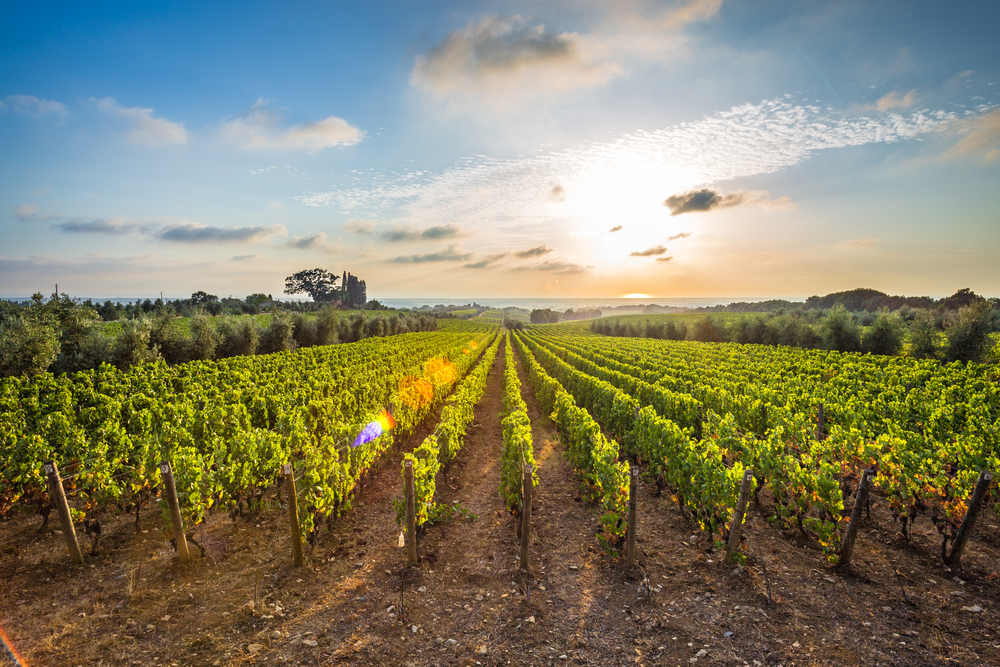 15 Beautiful Vineyards And Wineries In Ohio
Laurentia Vineyard And Winery Is A Highly Rated Winery In Ohio
This winery in Madison Ohio is one of the most highly rated wineries in Ohio. Laurentia Vineyard and Winery is very popular with Ohio wine lovers.
Madison is in Lake County, which is just the next county over from Ashtabula County, Ohio's Wine Country.
It's a charming small town in Ohio, and one of the big attractions there is the Laurentia Vineyard and Winery.
You can visit Laurentia Vineyard Wednesday through Monday.
It is open every day from 12 pm to 8 pm, except Sunday, which is when it is open from 12 pm to 5 pm.
Along with tasting their delicious wine, they also offer a small menu to go along with their wines.
They have curated their menu to include at least one item that pairs with each wine.
If you're looking for a NE Ohio winery to try, this is a great option.
Head To Gervasi Winery, A NE Ohio Winery
Gervasi is a winery in Canton Ohio, which is about two hours south of Ashtabula.
So, it's still a NE Ohio Winery, but it is technically outside of Ohio's Wine Country.
It's a great day trip in Ohio if you're staying in Akron or Ashtabula County.
If you're looking for a premier winery in Ohio, Gervasi is it.
It has become a popular spot for weddings and romantic occasions.
This winery in Canton Ohio is absolutely beautiful.
However, it's also known for having some equally wonderful wine. This Ohio winery is the full package!
There are several restaurants on the property where you can enjoy a delicious meal and sample their wines.
If you want to make a whole romantic getaway out of it, they also have villas, Casas, and a farmhouse that you can rent.
One visit and you'll see why this is one of the best wineries in Ohio!
There are so many other things to do in Canton when you visit!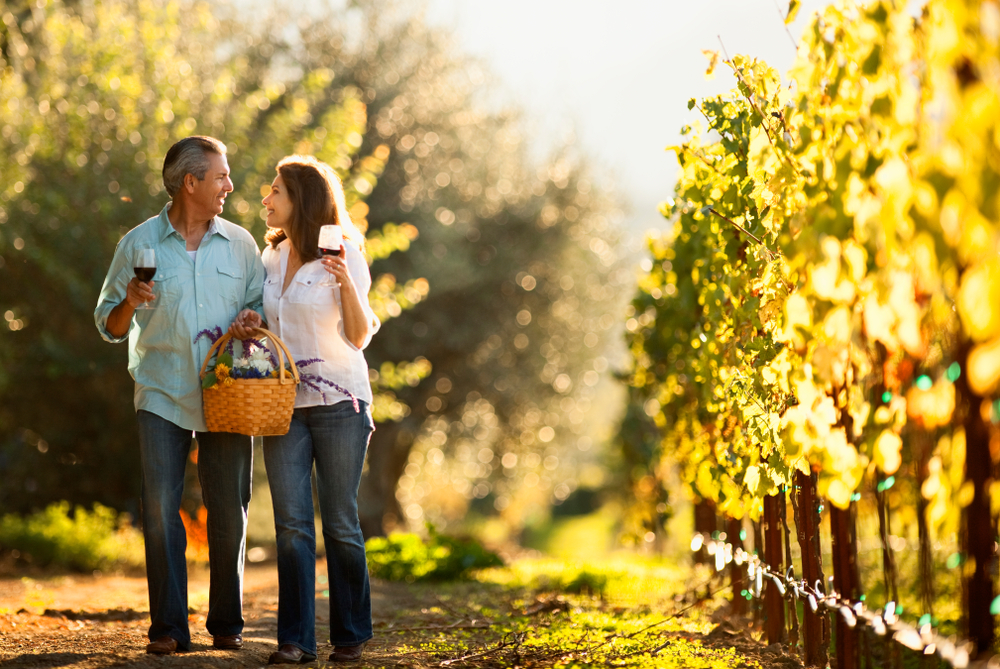 Explore Lake Erie At Buccia Vineyard Winery
The Buccia Vineyard Winery is located in Conneaut Ohio, which is a lakeside town on the shores of Lake Erie.
It is in northeast Ohio, so it's part of Ohio's traditional Wine Country.
Buccia Vineyard Winery is open Wednesday and Thursday, from 3 pm to 7 pm.
Friday and Saturday it is open from 12 pm to 9 pm.
They have a beautiful tasting room where you can sample their cool-climate wines.
You can try a wine flight or do a seated tasting.
If you want to make a weekend out of it, and maybe explore Lake Erie too, they have 4 suites they rent out.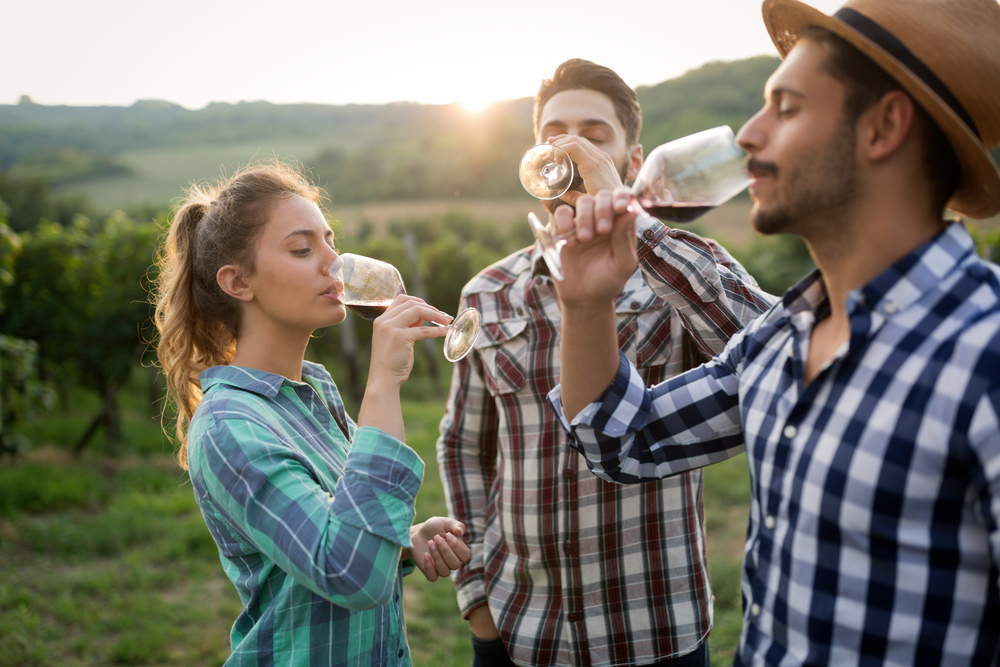 Sample Fruit Wines At Quarry Hill Winery
You'll find Quarry Hill Winery near Sandusky Ohio, on the shore of Lake Erie.
Sandusky Ohio has some great attractions and restaurants, so it's a good place to stay if you want to visit Quarry Hill Winery.
Quarry Hill Winery is also just under an hour away from Cleveland, so it's a great day trip if you're staying in Cleveland too!
There are tons of options for accommodations if you want to visit this Ohio winery.
Quarry Hill Winery is probably best known for having a variety of fruit wines, dessert wines, and American/Hybrid wines.
It is perfectly situated near Lake Erie and on a hilltop, which protects the grapes from frost in the spring and gives them more time to ripen in the fall.
They have a wine bar where you can sample all of their wines along with a small food menu that features items that pair well with their wine.
Sip your wine and enjoy the views while visiting this winery in Cleveland Ohio wine country.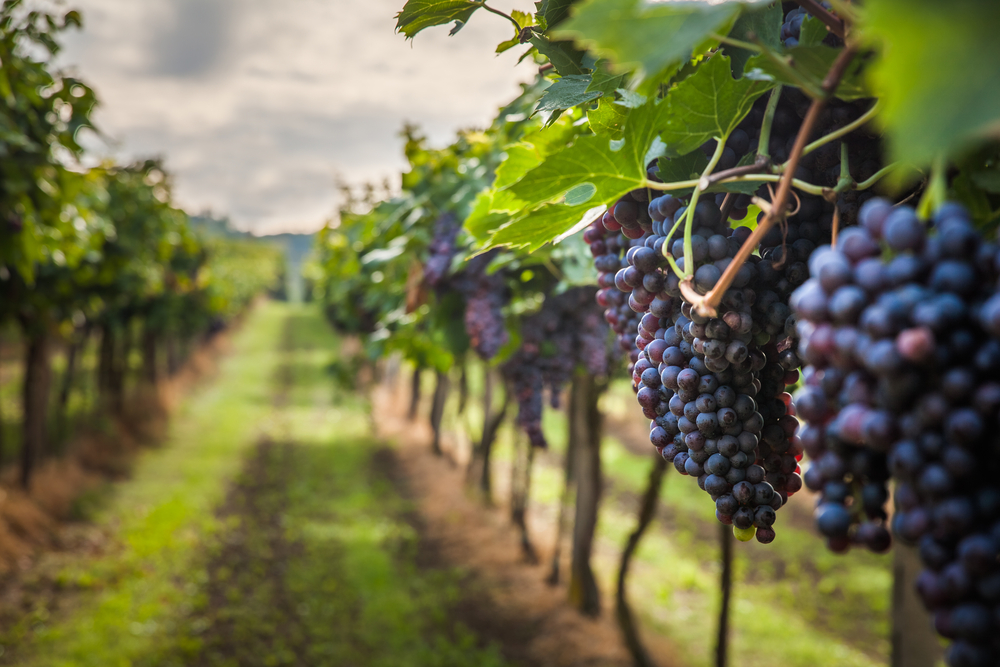 Enjoy Live Music With Your Wine At Halliday's Winery
Halliday's Winery can be found just outside of Youngstown Ohio, where I was born and raised!
I may be a little biased, but this part of Ohio is really fun to explore.
Halliday's Winery is a great Ohio winery to visit if you're near Youngstown.
The winery overlooks Lake Milton and is becoming a popular spot to visit in northeast Ohio.
It's one of the wineries in Ohio that has a really unique atmosphere.
You won't find formal tasting rooms and ornate decor.
Instead, you'll find a more relaxed atmosphere.
It's right by the Olde Dutch Mini Golf Course and it doesn't serve just wine.
They also serve craft beer, delicious food, and they have live music frequently.
If you want to sample some delicious wine in a relaxed and fun atmosphere, then you'll want to visit this winery in Ohio.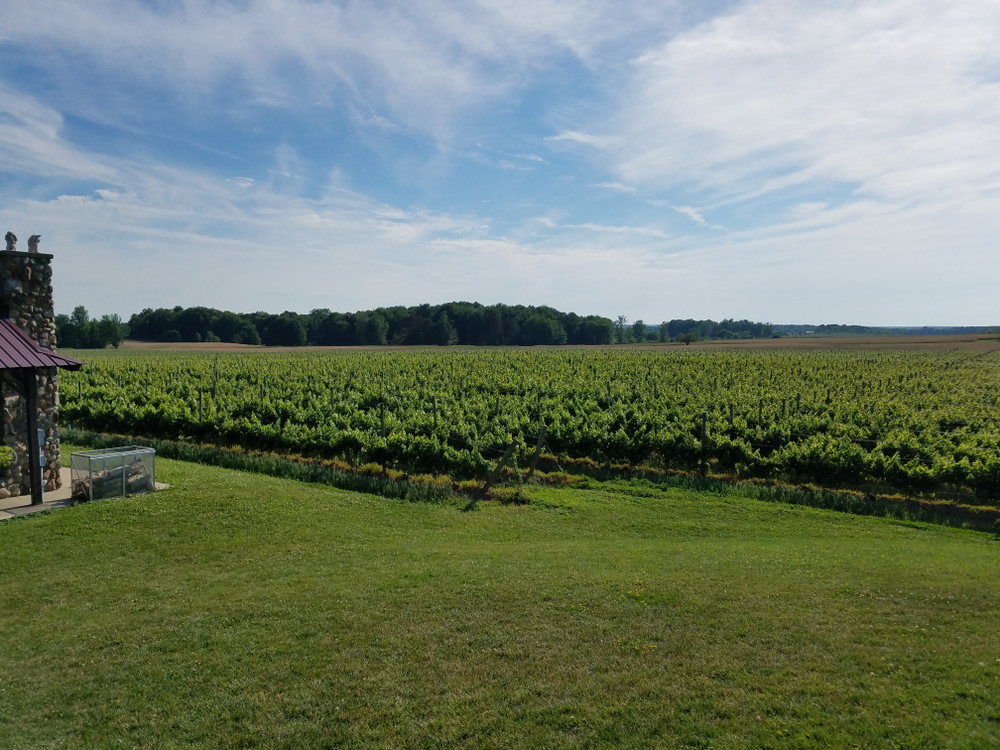 The Lakehouse Inn Winery Is The Geneva Winery To Visit
If you're looking to visit one of the most popular wineries in Geneva Ohio, then you'll want to head to the Lakehouse Inn Winery.
This Geneva winery is attached to the Lakehouse Inn, a beautiful bed and breakfast near Geneva-on-the-Lake.
So, you can make a weekend getaway out of visiting this Geneva winery.
It is a boutique winery that has a variety of unique Ohio wines on the menu.
They have Apple Wine, Peach Wine, and your standards like Reisling, Chardonnay, and Pinot Noir.
All of these wines are crafted in small batches using grapes they source from the Ohio Grand River Valley.
You'll be able to try some of the best specialty wines in Ohio at the Lakehouse Inn Winery.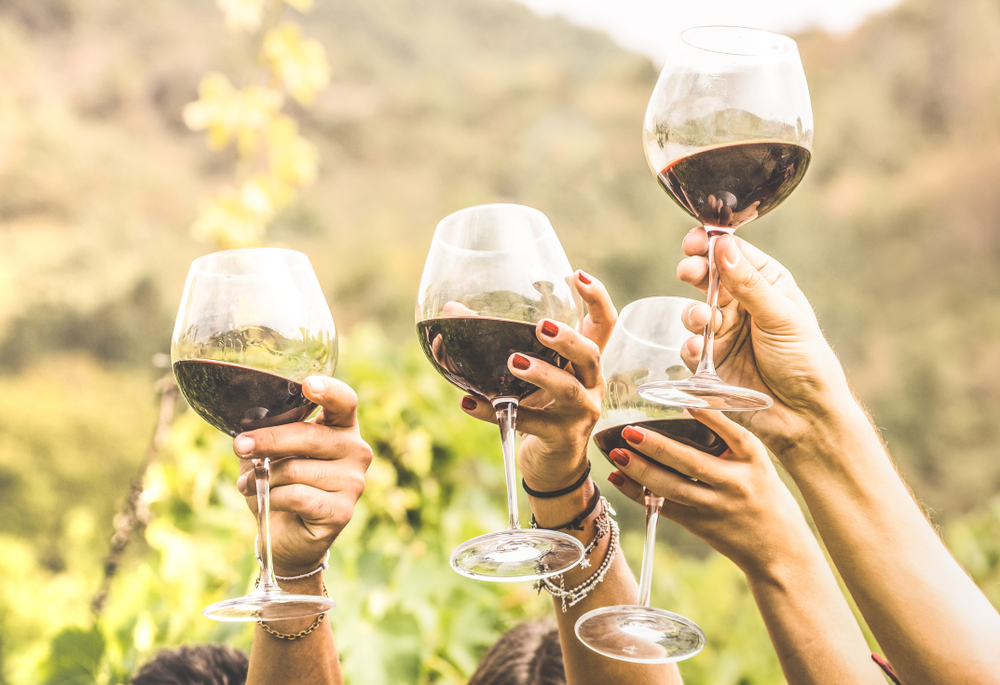 Go Island Hopping And Visit The Put-In-Bay Winery
Put-in-Bay is a quaint town on an island off the coast of Ohio in Lake Erie.
It's one of the best islands in the Great Lakes region.
It's a small island, but it's full of fun things to do, like the Put-in-Bay Winery.
Put-in-Bay Winery is world-renowned and people come from all over the Midwest, and the world, to visit.
One of the big drawls of this Ohio winery is that they have an exhibit that walks you through the process of making wine.
From growing the grapes to bottling the finished wine, you will learn it all.
Along with the exhibit, they have a large tasting room.
You'll be able to sample wines they have made as well as a selection of wines from around the area.
Enjoy them in their tasting room, or if it's nice out, in their picturesque Wine Garden.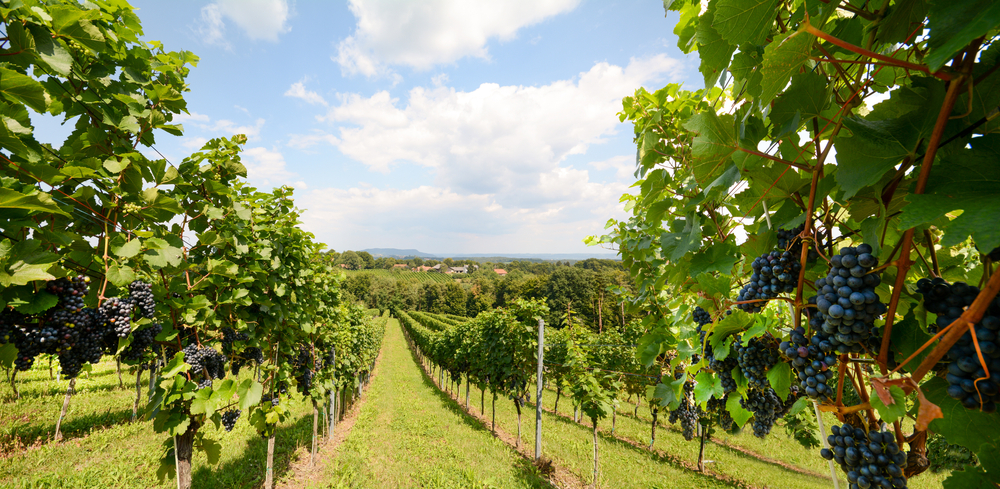 Firelands Winery Is A Winery In Cleveland Ohio's Wine Country
Cleveland is on the edge of Ohio's traditional Wine Country, and past Cleveland is Sandusky.
The Firelands Winery is located in Sandusky, about an hour away from Cleveland.
However, many of the Sandusky wineries often get included in the list of Ohio wineries in Wine Country.
One of those is the Firelands Winery, which is a premier winery in Ohio.
It is one of the oldest wineries in Ohio as it's been open and making wine since 1880.
Firelands Winery has become a trusted and beloved name in the Midwest wine scene.
Along with their tasting room, they also have a restaurant.
The restaurant serves a variety of menu items that have been curated to pair beautifully with their wines.
It's easily one of the best wineries in Ohio.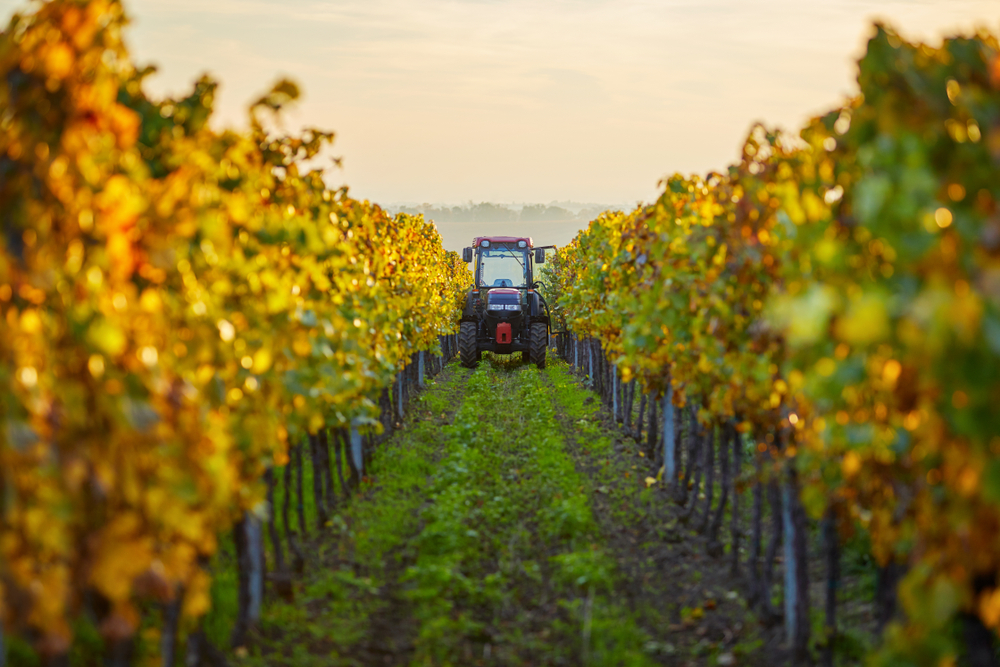 BACI Winery Is A Charming Winery In Madison Ohio
This winery in Madison Ohio is one of the smallest wineries on this list.
But small doesn't mean it's not worth a visit.
It is family-owned and offers a more boutique selection of Ohio wines.
Many of their delicious wines have won awards. Plus, they are gaining a reputation for having some of the best boutique wines in Ohio.
This Ohio vineyard's tasting room is open in the Spring and Summer, at varying hours.
So you'll want to check their hours ahead of time if you would like to visit.
If it's during the fall and winter, and you'd like to buy one of their wines, they do have a store where you can shop.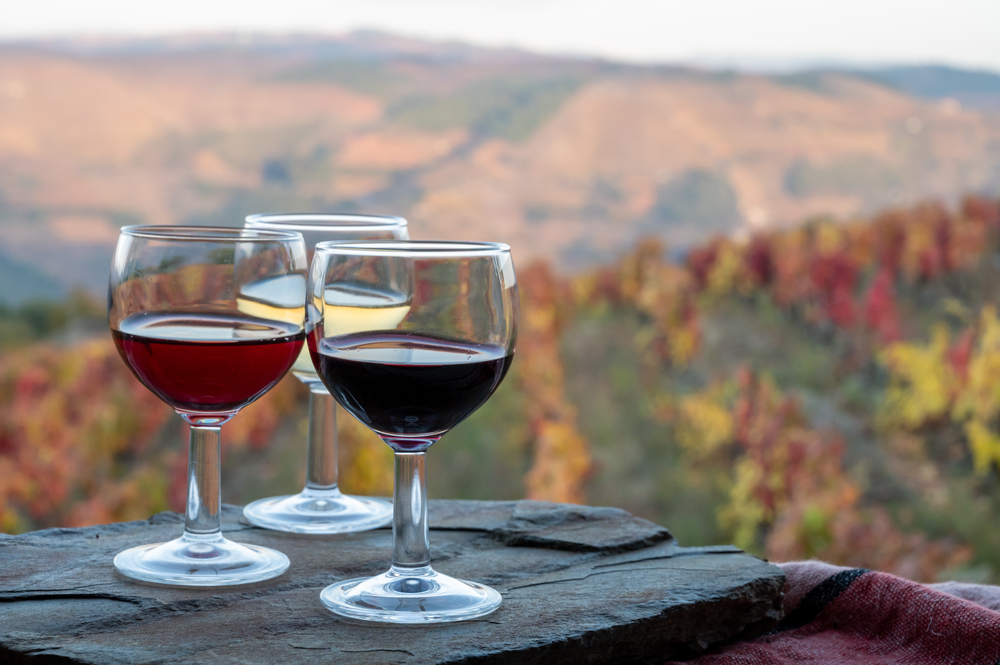 Kosicek Vineyards Is A Beautiful Geneva Winery
One of the most popular Geneva wineries is the Kosicek Vineyard.
Kosicek Vineyard is a 3rd generation vineyard that was started in 1929.
The current owner's grandfather immigrated from Solvenia and began the winery.
Since then, it's gained a reputation for having some of the best wines in Ohio.
They have seasonal hours, so depending on what time of year it is, the winery will be open on different days and with different hours.
There is a tasting room and you can also order food from a small dining menu.
Kosicek Vineyard is one of the best Geneva-on-the-Lake wineries in the area.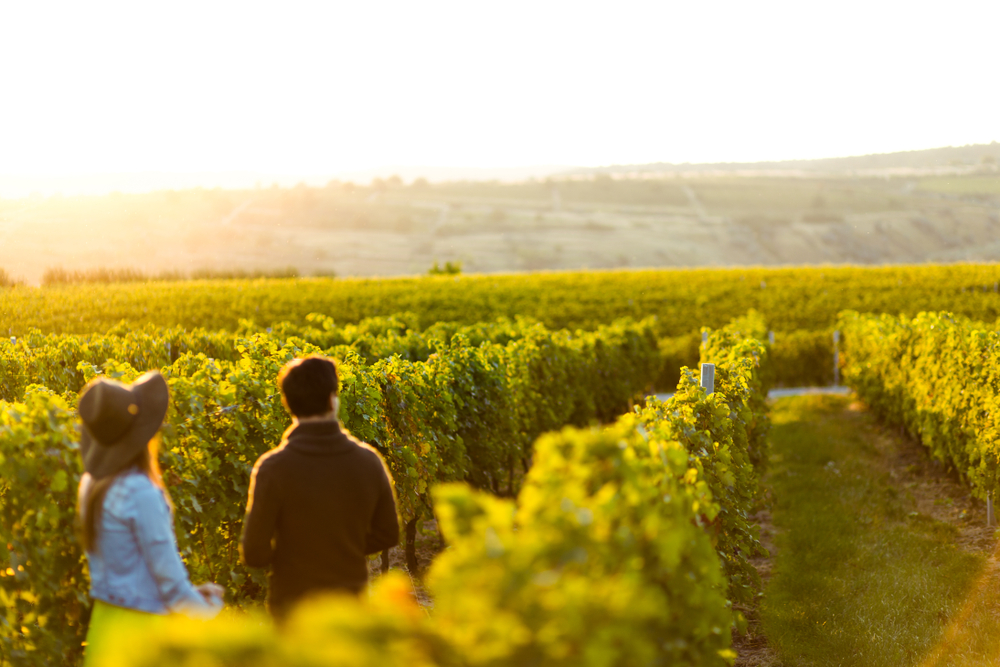 Chateau Tebeau Winery Is One Of The Best Wineries In Ohio's Western Shore
Chateau Tebeau Winery is located more in western Ohio, in Helena.
Helena is just 30 minutes away from Lake Erie and about 40 minutes away from Toledo.
So, it's in between some great places to visit in Ohio.
This Ohio winery has seasonal hours. That means that if you want to plan to visit, you'll want to check their hours ahead of time.
But, if you have some flexibility in your schedule during their 'off' months, you should definitely visit.
They have wines, ciders, craft beers, and a small food menu.
You can try a traditional tasting or do their wine flight. Either way, it's a great winery in Ohio.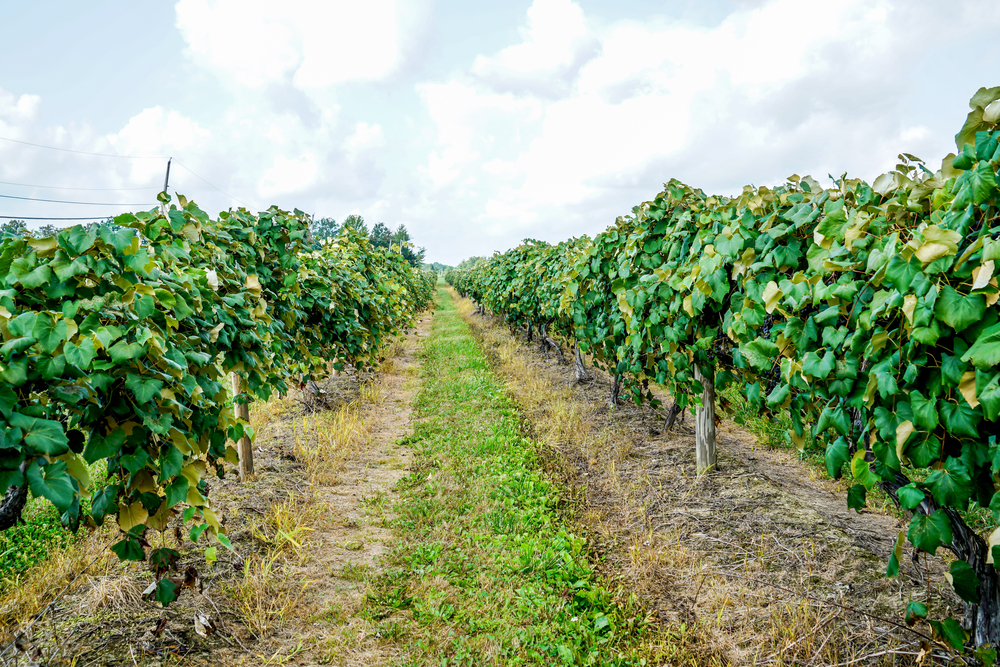 Debonne Vineyards Is A Beautiful Winery In Ohio
The Debonne Vineyards is the largest estate winery in Ohio, so you definitely need to visit it.
This Ohio vineyard boasts over 175 acres of vines, as well as a beautiful chalet.
They are another vineyard in Ohio that has seasonal hours.
So, again, you'll want to check their schedule if you're planning to visit.
You can take tours of the winery grounds, sample their award-winning wines, and enjoy a nice dinner.
They even offer personalized labels if you want to get someone in your life a special wine gift.
This is hands down one of the best vineyards in Ohio!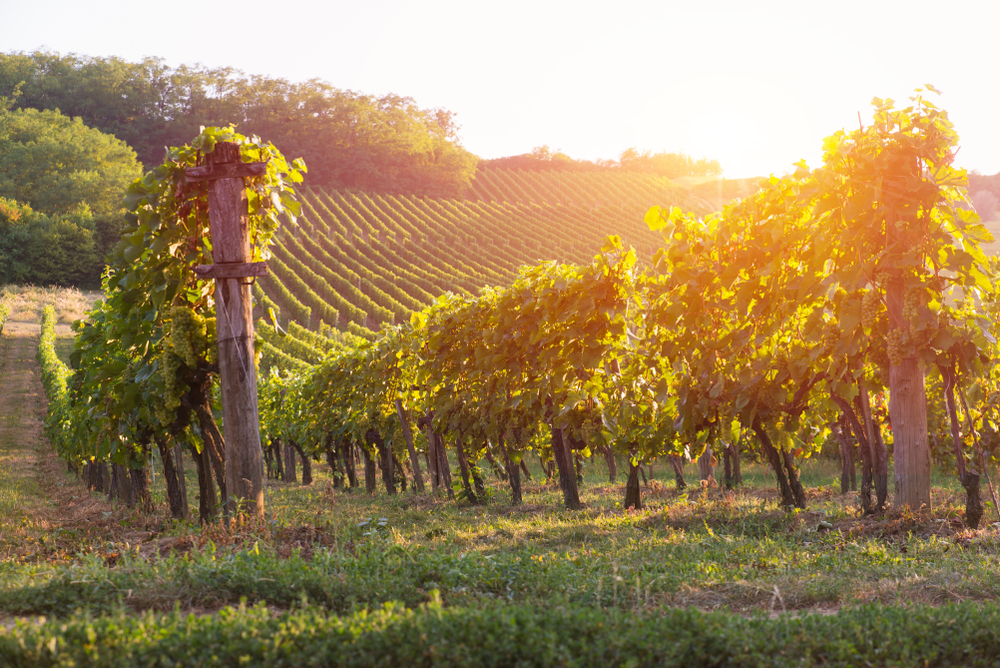 Explore The Outdoors Before Heading To Hocking Hills Winery
One of my favorite parts of Ohio to explore is Hocking Hills State Park.
Hocking Hills State Park is absolutely gorgeous and there are some great cabins in the area too.
So, why not head to a winery after a day of exploring the great outdoors?
That's where the Hocking Hills Winery comes in!
The Hocking Hills Winery is in Logan Ohio, right by the state park.
It was founded in 2013, so it's still fairly new compared to some of the other Ohio wineries on this list.
Despite being fairly young, their wines have won plenty of awards and are becoming very popular.
If you're looking for something unique to do in the heart of Hocking Hills, then you can't go wrong visiting this winery in Ohio.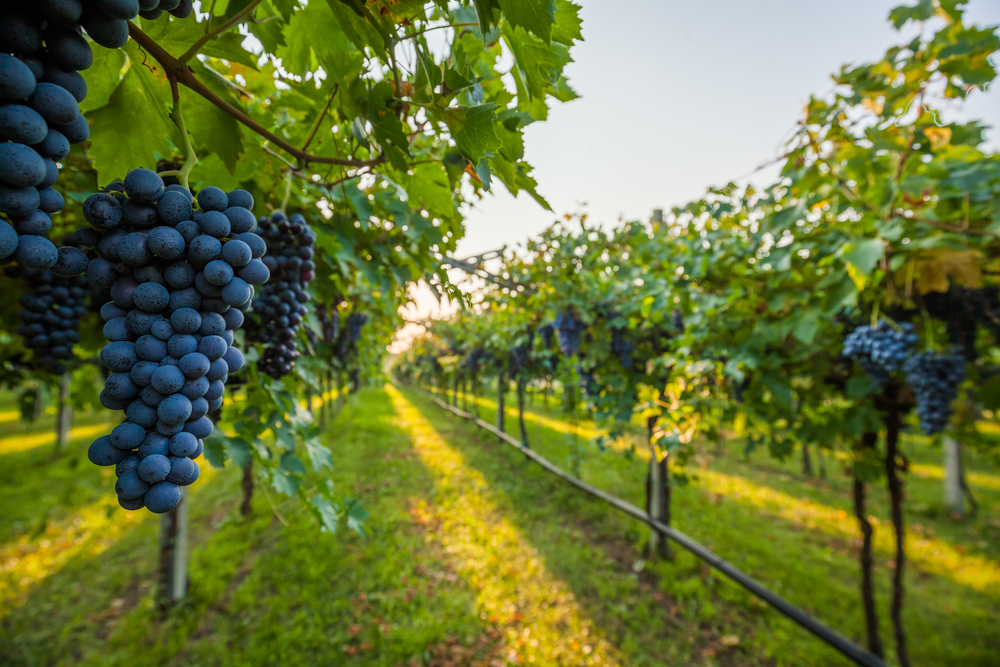 Old Mason Winery Is A Great Winery In Southwestern Ohio
There aren't a ton of wineries in southwestern Ohio. It is pretty far away from what is considered 'Ohio's Wine Country'.
However, there are still some great vineyards in Ohio to be found in the southwestern part of the state.
One of those is the Old Mason Winery.
The Old Mason Winery is in West Milton, which is about an hour away from Cincinnati and Columbus Ohio.
So if you're looking for a winery in Columbus Ohio, this one might be a good option for a day trip.
Old Mason Winery is open every day, except Sunday, from 12 pm to 6 pm on weekdays and 12 pm to 9 pm on weekends.
They also offer traditional tasting and flights.
On the weekends, you'll even have the opportunity to enjoy live music while you sample their unique Ohio wines.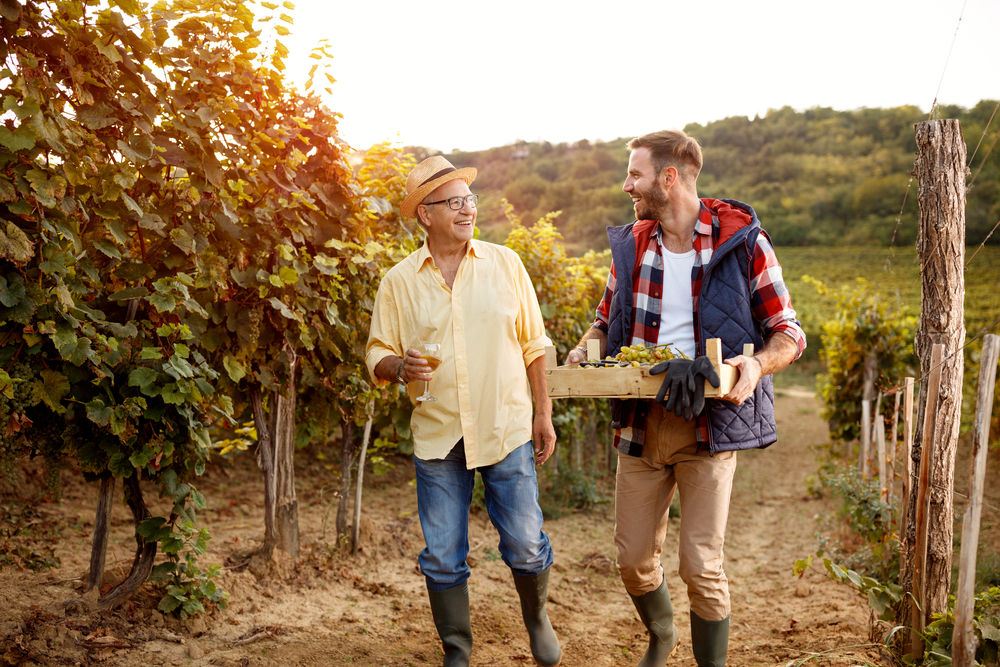 Sarah's Vineyard Is Just Outside Of Akron
Sarah's Vineyard is an Ohio vineyard that is just outside of Akron.
This is a bit of a unique vineyard in Ohio. It's not just a winery, but it's also an art gallery.
They offer a variety of different wines that you can sample while you enjoy their collection of fine art.
If you get hungry, they also have a small restaurant that is known for its wood-fired pizzas.
One of the highlights of Sarah's Vineyard's year is their Summer Solstice Festival.
It occurs every year and is a big party to celebrate the first day of summer.
If you want to visit a vineyard in Ohio that has a more unique atmosphere, then head to Sarah's Vineyard.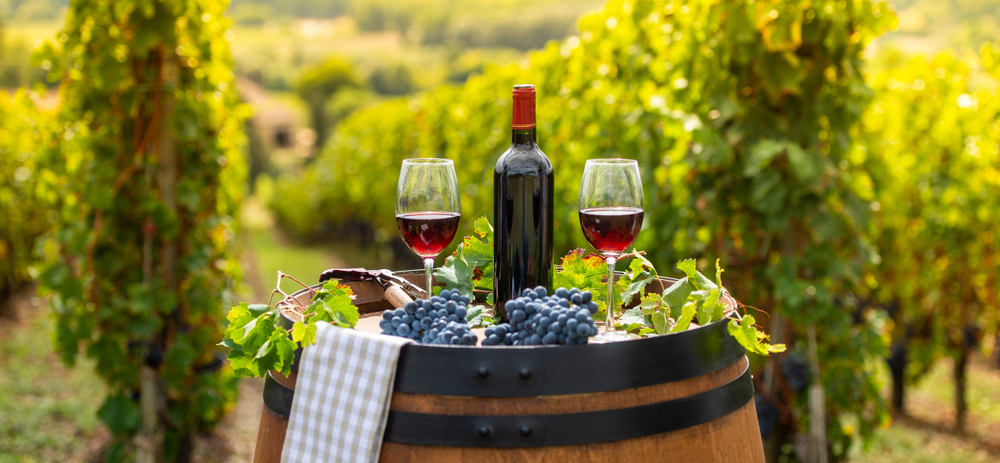 Packing List When Exploring Ohio Wineries
If you are searching, here are some tips on how to pack lightly when packing to explore wineries in Ohio.
A concealed travel pouch may be one of the most important items you bring along when discovering vineyards in Ohio. It is always important to protect your personal information. Identity thieves are everywhere.
This unisex RFID blocking concealed travel pouch is lightweight and comes in several colors. It has lots of organization to give you peace of mind. You can place it under your clothes next to your body to carry your ID safely.
If you have a pouch already that does not come with the RFID protection, as I do, these RFID sleeves are the perfect solution.
If you are planning on taking a lot of pictures with your phone you will definitely want to consider an external charging battery. This Anker high-speed phone charging battery is the exact one I carry with me on all of my trips.
I like that it holds its charging capabilities for several uses so I do not have to worry about it while out and about, and if I forget to recharge it at night, it will still be good to go the next day.
My daughter gifted me with this FugeTek selfie stick and tripod setup for my birthday. I absolutely love it! It is made of lightweight aluminum and is so easy to use.
It has Bluetooth connectivity and is a breeze to use for taking Insta-worthy selfies while on your romantic getaways in Ohio.
I never much believed in using packing cubes when traveling. That is until I tried them. Now I am hooked. These are the exact cubes I use to stay organized when I pack for a trip!
You will want to bring your own refillable water bottle with you.
I never leave home on a trip without my Bobble filtration bottle. The 18.5-ounce size is perfect for your adventures and it fits nicely in the pocket of a backpack.
The replaceable carbon filter ensures that you will have fresh water when you need it.
Perhaps you are traveling a long distance and packing space is a premium in your suitcase, or in your car. Then this collapsible silicone foldable water bottle would work well for you. Would not take up much space at all. 
You will want a backpack or daypack with you to store snacks, your water bottle, phone, extra clothes, etc.. . No matter the time of day or evening.
This foldable water-resistant backpack would be great. And it comes in many different colors.
—
With so many beautiful wineries in Ohio, it's hard to pick just 15 to visit!
But these Ohio vineyards are some of the most popular, and for a very good reason.
I'm sure that you'll enjoy a visit to any of these beautiful Ohio wineries!
If you've had the chance to sample any of these Ohio wines, I'd love to hear if your favorite made the list.