Spring in Ohio is a great time to visit the state because there are so many unique festivals to attend and beautiful flower gardens to admire.
There are so many things to do in Ohio: warm temperatures, low humidity, and a low chance of rain, Ohio in the spring mean beautiful weather as the plants turn green once more.
Spring flowers in Ohio are one of the top reasons to visit during this time of the year. So many colorful wildflowers and flowering trees and shrubs take over the landscape.
The spring season is also welcomed with many festivals and outdoor activities the whole family can enjoy!
Let's take a look at the most fun things to do in spring in Ohio!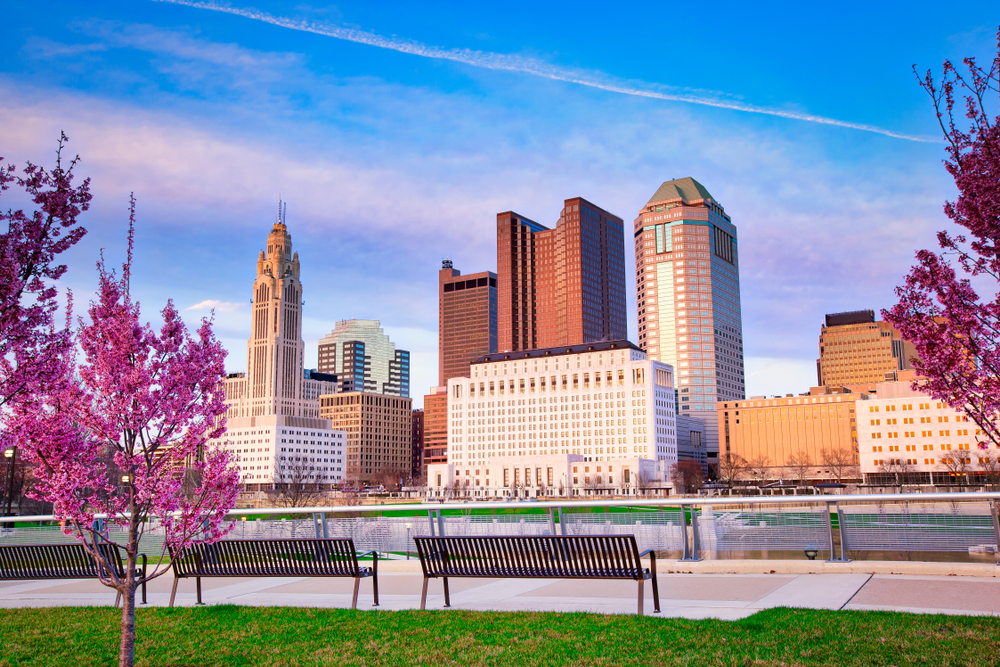 Spring in Ohio: 15 Best Things to Do
Visit Cox Arboretum MetroPark
If visiting Dayton in spring, make sure to stop by the Cox Arboretum MetroPark.
It is a great place to visit any time of the year but in spring, the many gardens are overtaken with greenery and flowers.
There are multiple gardens and nature trails to check out such as the Pollinator Gardens where you can learn about plants that attract birds, bees, and butterflies.
The 65-foot-tall Tree Tower provides a fantastic view of the landscape. Kids will love exploring the Bell Children's Maze.
A walk through the Ruth Cummings Mead Woodland is a great way to see some native wildflowers.
If you visit Ohio in the fall, you can come here to see the leaves change colors and enjoy one of the best things to do in Dayton.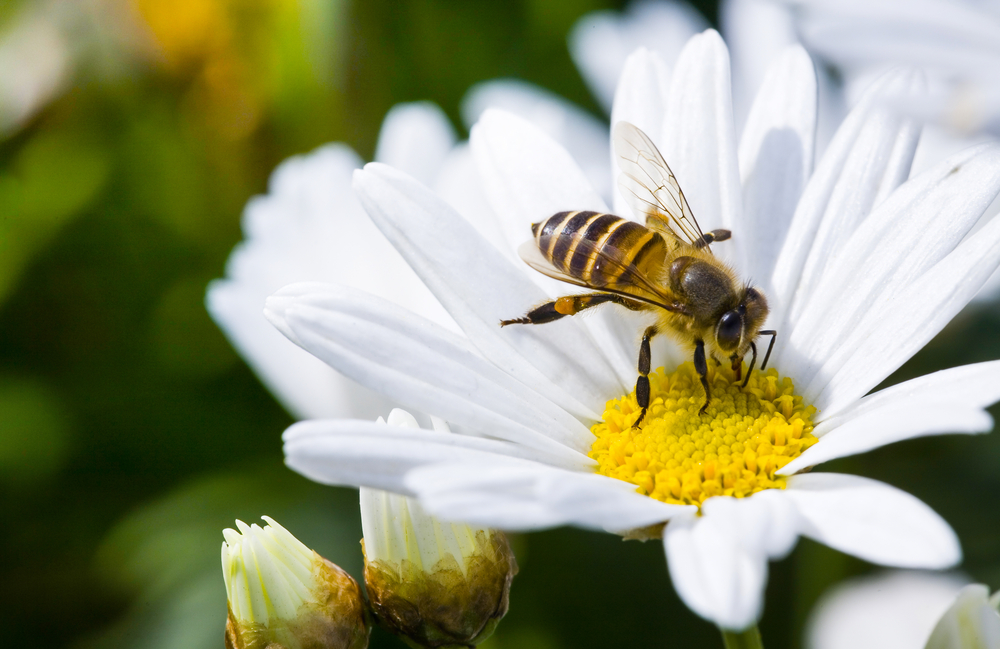 Hike to Brandywine Falls
Brandywine Falls is found within Cuyahoga Valley National Park, one of the best national parks in the Midwest. If you visit at the right time, you will be greeted by many wildflowers.
The 1.5-mile Brandywine Gorge Loop will bring you to one of the best waterfalls in Ohio.
The journey is just as beautiful as the destination with many delicate spring wildflowers. Keep an eye out for Dutchman's breeches, trillium, and bloodroot.
When you reach the waterfall, you will find it gushing from the spring snowmelt. The boardwalk provides a great view of the 60-foot falls.
Cuyahoga Valley National Park is one of the best places for hiking in Ohio. Check out the other trails to see more wildflowers.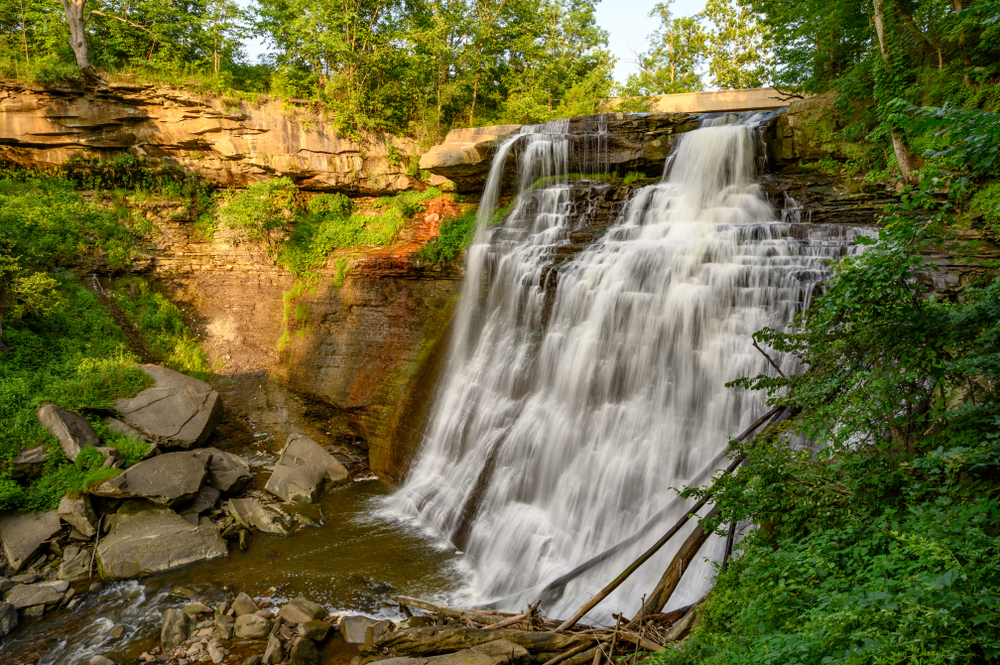 Stop by the Franklin Park Conservatory and Botanical Gardens
When it is spring in Columbus, you need to visit the Franklin Park Conservatory and Botanical Gardens.
In spring, Columbus Blooms is a pretty outdoor floral exhibition that shows off the colors of the season. We will be awed by the tulips, narcissus, daffodils, and hyacinths.
The flowering trees put on a show as well. Expect to see cherry, dogwood, forsythia, lilac, and magnolia trees decked out.
Throughout spring, there are also gardening classes and chances to see or create art.
Franklin Park Conservatory and Botanical Gardens is one of the best things to do in Columbus in spring!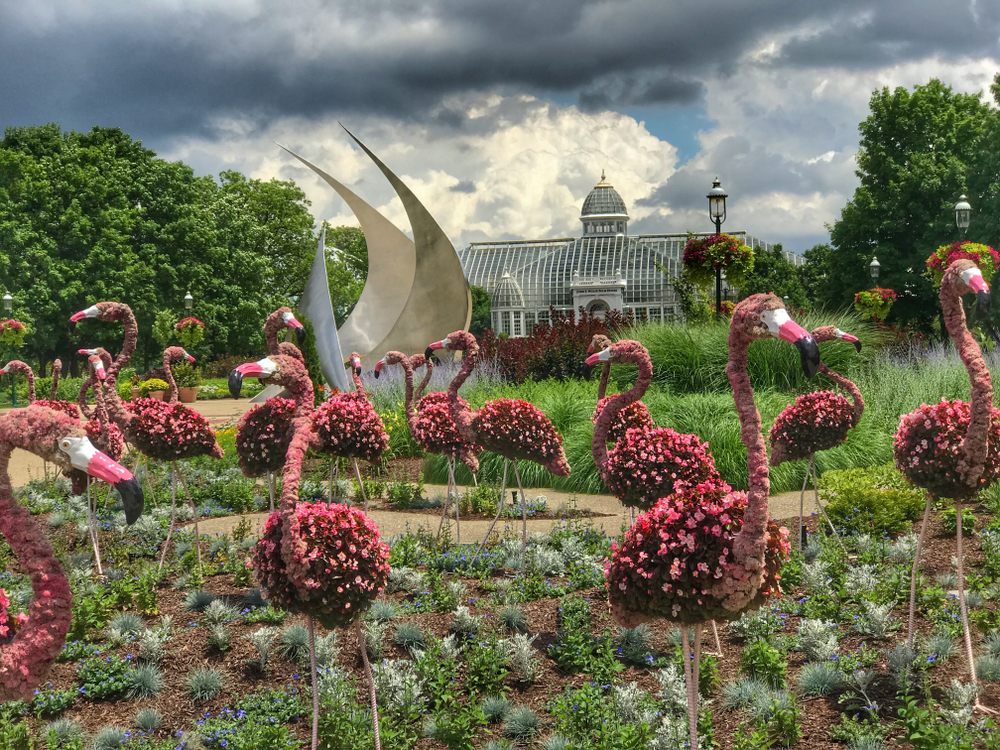 Stroll Through the Holden Arboretum
If you are looking for an Ohio day trip from Cleveland, Holden Arboretum is a 30-minute drive from the city and offers beautiful flowers in spring.
This 3,500-acre botanical garden was founded in 1931 and is one of the best places to visit in Ohio to get in touch with nature.
There are a variety of gardens to explore including a butterfly garden, a wildflower garden, and two rhododendron gardens
See more plant life along the nature trails and find great views from the Murch Canopy Walk and Kalberer Emergent Tower.
Holden Arboretum is also one of the top places to experience fall foliage in the Midwest.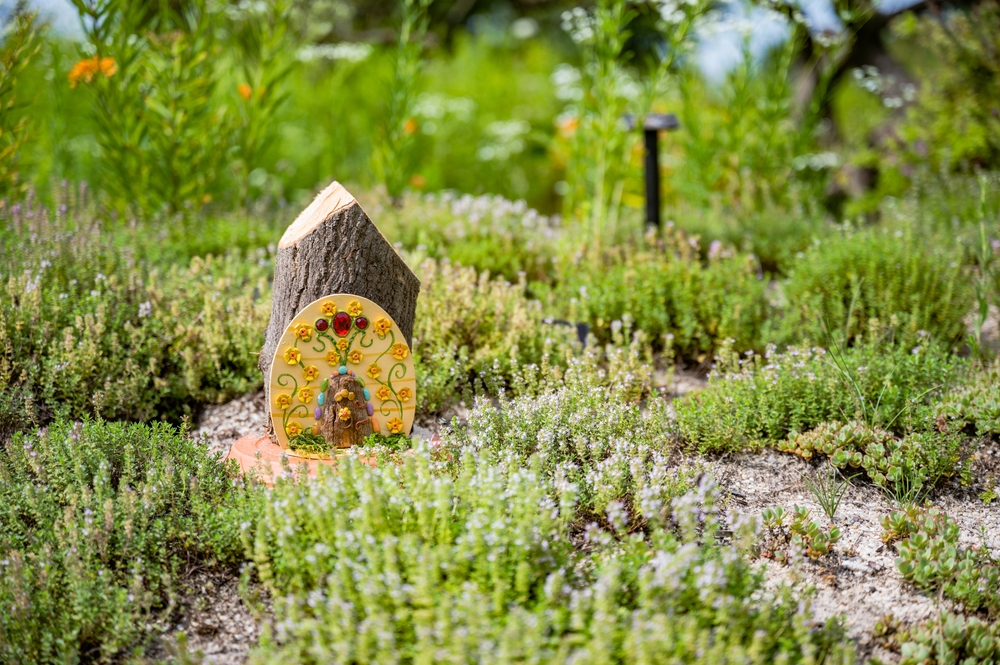 Taste Something Sweet at the Geauga County Maple Festival
If you love pure maple syrup, then you should add visiting Ohio in spring to your bucket list.
There are many maple syrup farms and maple festivals in Ohio, which is one of the top maple sugar-producing states in the country.
The Geauga County Maple Festival in Chardon takes place at the end of April. This is one of the most historic activities for spring in Ohio since it dates back to 1926.
This event is a full weekend of fun with a mix of free and ticketed attractions.
There is a pancake breakfast, a carnival, a parade, an arts and crafts show, and an assortment of live entertainment.
There are also cool competitions like the maple syrup contest, bathtub races, baking contests, lumberjack competitions, and more.
And of course, you can try lots of tasty maple-flavored treats!
Check out this list of other festivals and events in Ohio!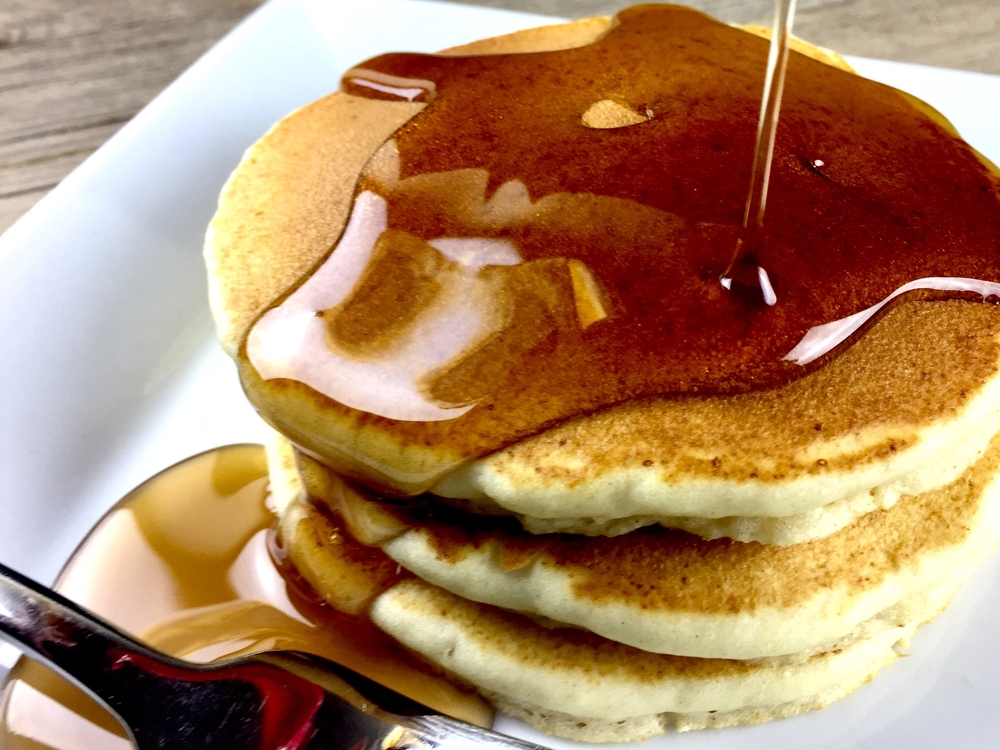 Cool Off at the Utica Sertoma Ice Cream Festival
The Utica Sertoma Ice Cream Festival is certainly one of the most delicious Ohio spring activities!
This event takes place on Memorial Day weekend at Velvet Ice Cream Co. just south of Utica. This is one of the best things to do in spring in Ohio if you have kids!
There is a parade, an ice cream eating contest, a car show, live music, bounce houses, and rides. There are also over 90 craft and food vendors.
Make sure you arrive with an empty stomach! If you want to enjoy one of the best things to do in Ohio with kids, you must visit this festival.
Photograph the Daffodil Meadow
Daffodil Meadow in Mill Creek Park is one of the best displays of spring in Youngstown.
Set along Newport Lake, the Daffodil Meadow was created in 1932 with 8,000 bulbs. Since then, more bulbs have been planted and the flowers put on a spectacular display each spring.
This is a pretty place to take pictures, but make sure not to pick or disturb the flowers so they can continue to inspire others.
When you visit Ohio, make sure to add this park to your list of things to do in Youngstown!
Along with seeing spring flowers in Ohio, there is so much to do in this big park. There are hiking trails, waterfalls, a golf course, and historic sites. Birdwatching is also popular.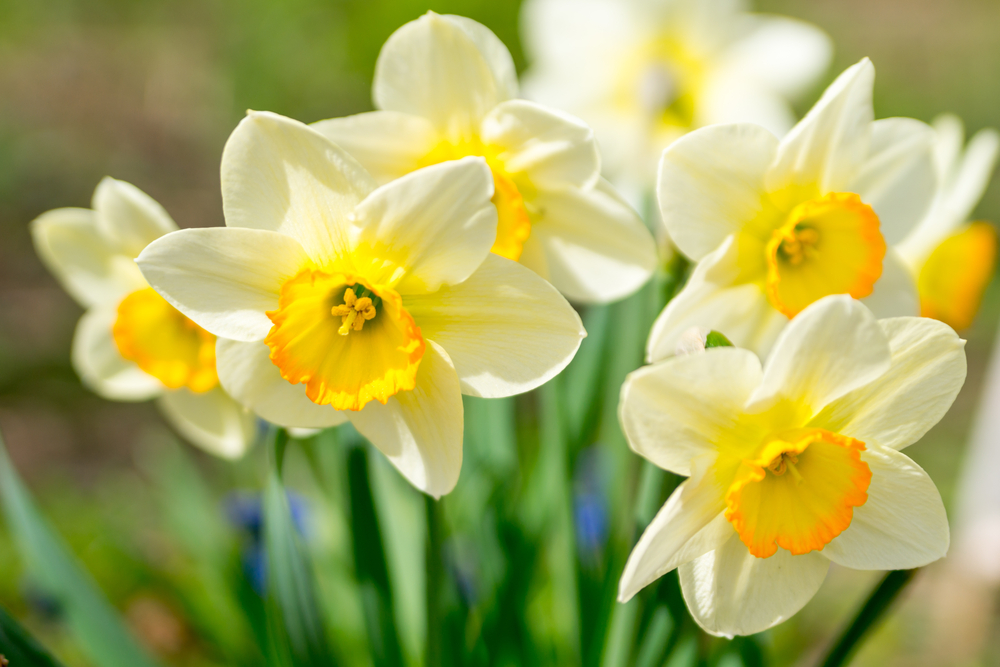 Wander Around Daffodil Hill at Lake View Cemetery
For more beautiful daffodils, head to Cleveland in spring. You might not expect a cemetery to be a top spring destination in Ohio, but you'd be surprised!
In spring, Daffodil Hill at Lake View Cemetery becomes a sea of vibrant yellow as over 150,00 daffodil bulbs bloom.
After admiring the flower field, you can check out some of the other points of interest in the cemetery.
Stop by the James A. Garfield Memorial, Haserot Angel, Community Mausoleum, and John D. Rockefeller Obelisk.
You'll see why this epic cemetery is one of the best things to do in Cleveland!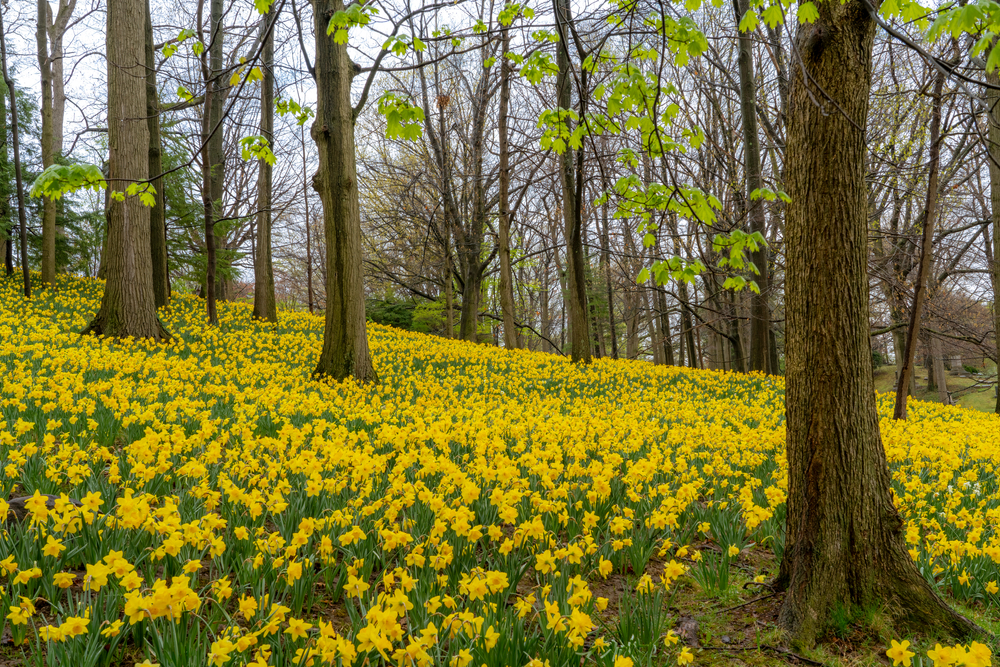 Attend Ohio University International Week
Ohio University in Athens has been putting on some sort of International Week since 1969, and it has become one of the most popular events for spring in Ohio.
This is a colorful and high-energy festival that celebrates diversity and togetherness. It is one of the most interesting things to do in Athens.
After a week of activities, it all culminates at the big International Street Fair. The fair starts with the Flag Parade with university students carrying flags from their countries.
After watching the parade, it is time to try some yummy international food and drinks at stalls that line the street.
You can also learn about other cultures through playing games and watching dance and music performances. Many people also dress in traditional clothing.
Athens is one of the cutest small towns in Ohio and you will love your trip here!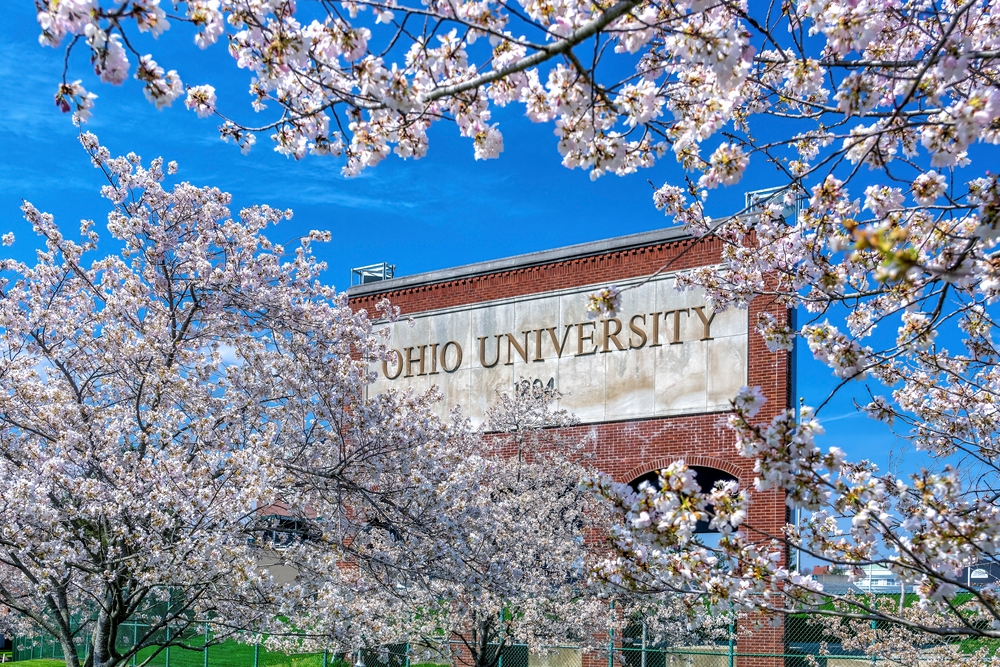 Admire the Steubenville Eggsibition & Storywalk
If you are looking for one of the best free Easter activities in Ohio, you need to pack up the kids and head to Steubenville.
Each Easter, downtown is taken over by the Eggsibition. Thirty-two Easter eggs ranging in size from 18" to 36" are placed in storefronts to admire.
Each egg is handpainted by local artists in different styles. As you search for the eggs, look for storybook pages as well.
Once you have found all the eggs and story pages, you can claim some prizes. This is a fun activity for the whole family!
Find Beauty at the Butterfly Show At Krohn Conservatory
Flowers and butterflies go hand-in-hand when you think of spring in Ohio.
If you want the chance to see a variety of butterflies in one place, the Butterfly Show at Krohn Conservatory is the place to be during spring in Cincinnati.
Thousands of butterflies take over the Seasonal Floral Show Room, including both native butterflies and ones from around the world.
Visitors of all ages will be amazed by the colorful insects. Watch as they fly from flower to flower and feed on fruit.
Included with your ticket is a scented butterfly catcher card so you can see the butterflies up close.
This fun attraction for spring in Ohio lasts throughout the season so you have plenty of time to visit.
No matter the season, though, this is one of the best things to do in Cincinnati.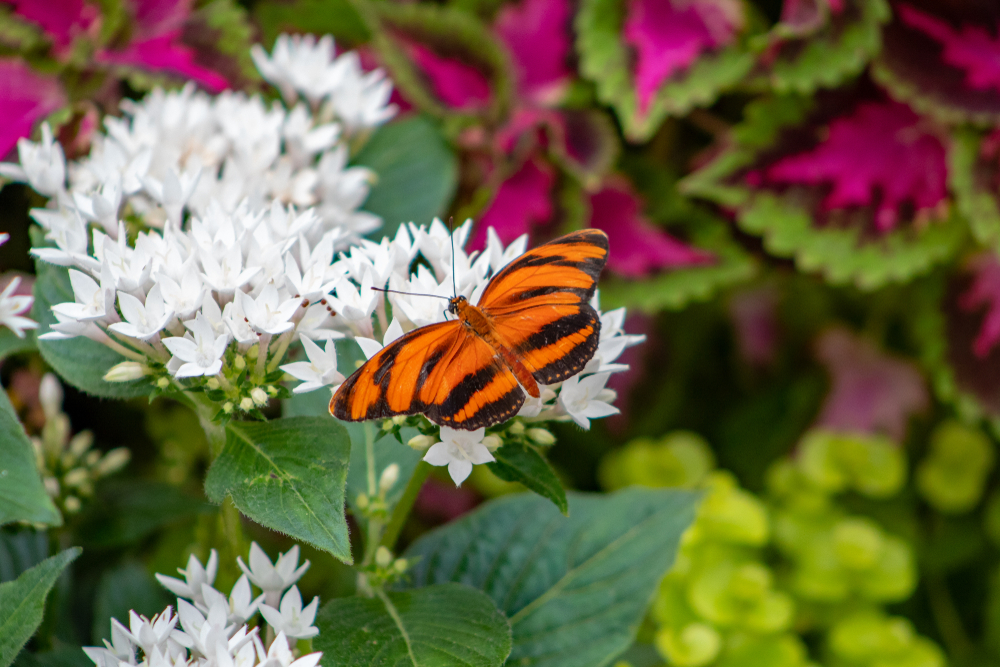 Learn About Native American Culture at the Feast of the Flowering Moon
Held on Memorial Day weekend in Chillicothe, the Feast of the Flowering Moon is all about celebrating and sharing the heritage of the native peoples.
You will love listening to Native American music and watching dances from people in colorful and intricate, traditional clothing.
The four-day event also has live demonstrations, an arts and craft show, a carnival, contests, a car show, and more.
This event is one of the best and most unique things to do in Ohio.
Attend the Lilac Festival and Street Fair
The Lilac Festival and Street Fair take place in May each year in Defiance, OH. The beautiful lilac is the official flower of the town.
Make sure you arrive at the festival early because the first 750 attendees receive a free lilac plant!
This free Ohio spring event has many activities for the whole family. There is a large arts and crafts fair as well as many food vendors.
The kids will love the cool rides and street performers. There is also a 5K race.
The festival takes place in the pretty downtown. Make sure to take time to check out the local shops, admire the historic architecture, and visit the Andrew L. Tuttle Memorial Museum.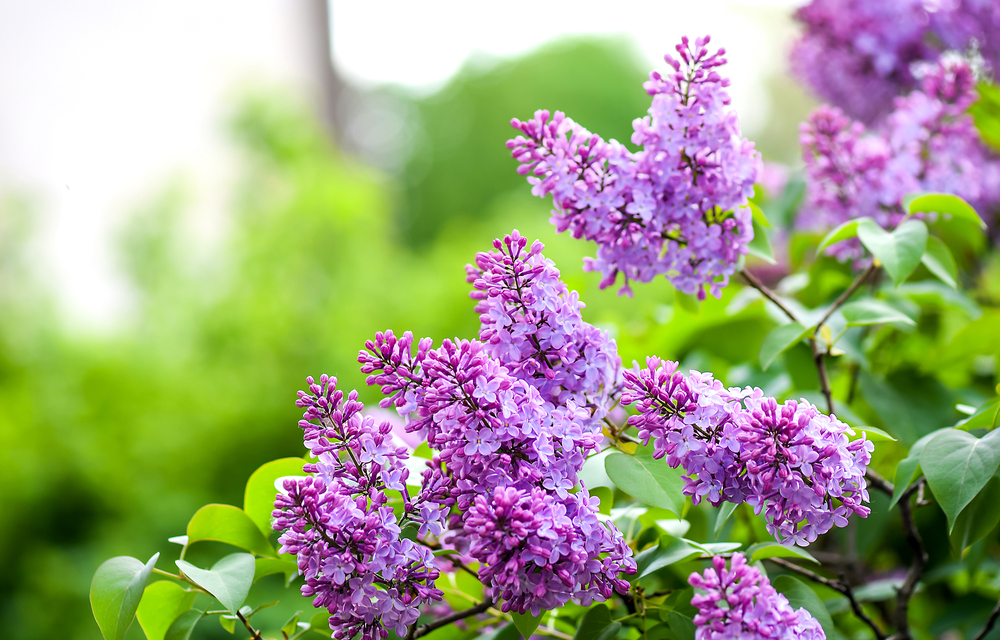 Take Pictures at the Coshocton Hot Air Balloon Festival
Taking place at the beginning of June, the annual Coshocton Hot Air Balloon Festival is one of the best spring festivals in Ohio with many unique activities.
Kids and adults alike will love seeing the colorful balloons floating in the sky. At night, they are lit up, creating a beautiful sight. There are fireworks, too!
Watch in awe as balloonists from across the state race overhead and try to hit targets from above. You can also take your own tethered ride.
There is plenty to do on the ground as well. Listen to live music, enjoy carnival games, check out craft booths, and race in a 5k run.
This is a free event to enjoy during spring in Ohio!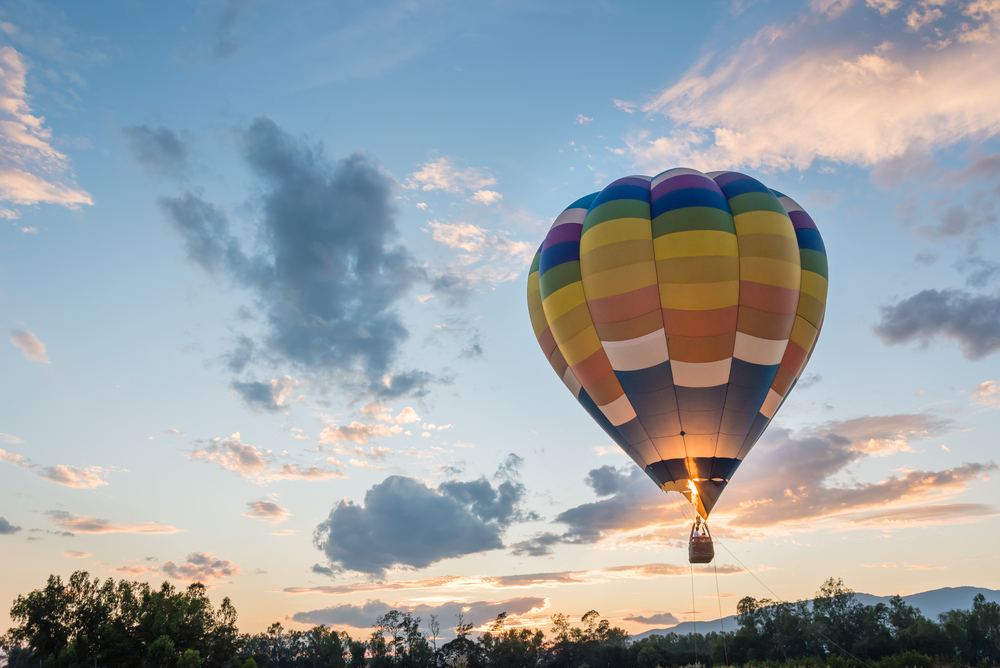 Explore the Troy Strawberry Festival
At the beginning of June, the Troy Strawberry Festival offers both fun activities and tasty treats for the whole family. This festival began in 1977 and has grown into a huge community event.
Listen to live music, wander through the car show, watch the strawberry pie eating contest, or participate in the Strawberry Classic Run 5k & 10K.
There are also over 200 arts and crafts booths and food vendors. Of course, there are many strawberry goodies including donuts and shortcakes.
Don't forget to snap a photo of the fountain downtown that is dyed red for the festival!
There are many cabins with hot tubs in Ohio for you to extend your visit!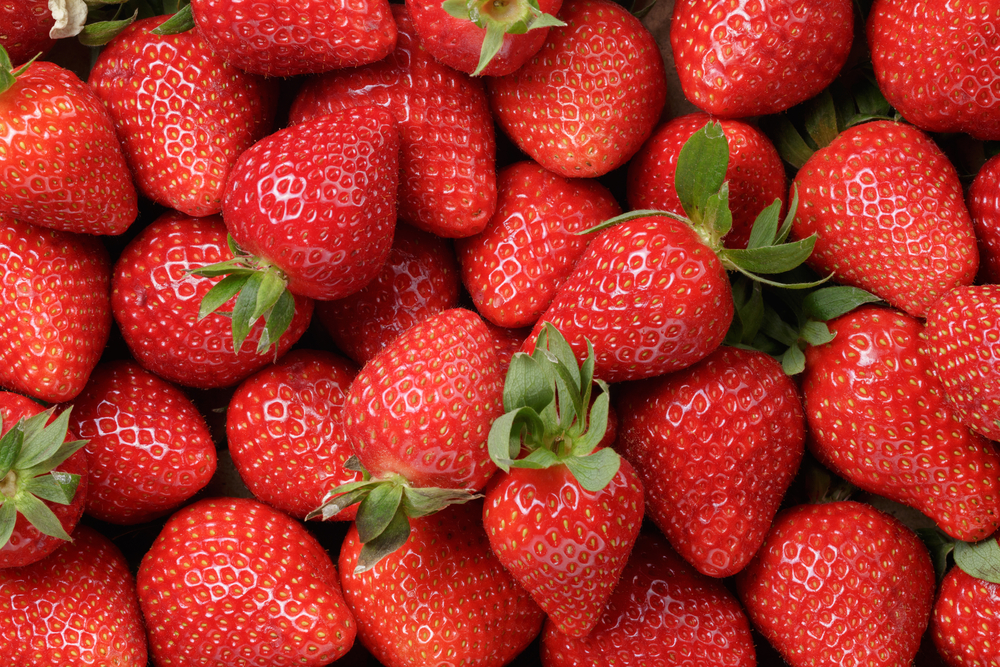 Packing List For Visiting Ohio In Spring
No matter, if you are flying or driving to Ohio, packing lightly using a carry-on, is important!
A concealed travel pouch may be one of the most important items you bring along when visiting places in Michigan. It is always important to protect your personal information. Identity thieves are everywhere.
This unisex RFID-blocking concealed travel pouch is lightweight and comes in several colors. It has lots of organization to give you peace of mind.
If you have a pouch already that does not come with RFID protection, as I do, these RFID sleeves are the perfect solution.
This configuration comes with enough credit card sleeves that the entire family would be protected. They are slim too, so they will easily fit into your pouch or wallet.
If you are planning on taking a lot of pictures with your phone you will definitely want to consider an external charging battery.
This Anker high-speed phone charging battery is the exact one I carry with me on all of my trips.
It can be used on a variety of phones, not just an iPhone like I have. And wow is it fast!
I like that it holds its charging capabilities for several uses so I do not have to worry about it while out and about, and if I forget to recharge it at night, it will still be good to go the next day.
My daughter gifted me with this FugeTek selfie stick and tripod setup for my birthday. I absolutely love it! It is made of lightweight aluminum and is so easy to use.
It has Bluetooth connectivity and is a breeze to use for taking selfies when discovering spring in Ohio.
You will want to bring your own refillable water bottle with you.
I never leave home on a trip without my Bobble filtration bottle. The 18.5-ounce size is perfect for hiking and it fits nicely in the pocket of a backpack.
And the replaceable carbon filter ensures fresh clean water whenever you fill the Bobble.
Perhaps you are traveling a long distance and packing space is a premium in your suitcase, or in your car.
Then this collapsible silicone foldable water bottle would work well for you. Would not take up much space at all.
You will want a backpack or daypack with you to store snacks, your water bottle, phone, extra clothes, etc.. then this foldable water-resistant backpack would be great
It is very affordable and is available in many color options for you to choose from. The fact that it folds down into a zippered pouch will make it easy to pack.
—
If you love everything about the spring season from the nice weather to the smell of growing things, Ohio is a great place to visit in the Midwest.