Are you looking for things to do in Athens, Ohio? You are in the right place. I was born and raised in Ohio and spent a lot of my life exploring the area.
There are so many things to do in Ohio, and here I will guide you through all the best things to do in Athens, Ohio.
You will have great options about what are the right things for you to do when visiting Athens Ohio.
It is a city rich in culture and history. Athens mixes the modern world with old-school charm in a way that is very effortless. The area is also full of lakes and gardens so you will never run out of things to do.
Coupled with a climate that is pleasant most of the year it's a great place to enjoy whether you enjoy history, art, the great outdoors, architecture, or just strolling around the downtown.
Here are my top 11 suggestions of must-do things to do in Athens Ohio.
11 Best Things To Do In Athens Ohio
Visit Hocking Hills For Outdoor Fun
Nature and state parks just abound in the Athens area and it really is worth exploring them.
Of course, there are loads of things to do in Athens, but you can't come here without taking a peek at the beautiful Hocking Hills State Park, a mere 37 miles away.
You will find plenty to do from camping, canoeing, horseback riding, hiking, and so much more.
Make sure you take a visit to Old Man's Cave a magnificent gorge, visit Cedar Falls, or just walk around one of the many trails.
The area is here is beautiful and there are lots of trails and mountain bike trails to enjoy. It's the perfect place for the outdoor types to spend some time or just a place to go and enjoy the scenery.
You could also head over to Lake Hope and Lake Logan State Parks for some canoeing and kayaking if you fancy taking to the water.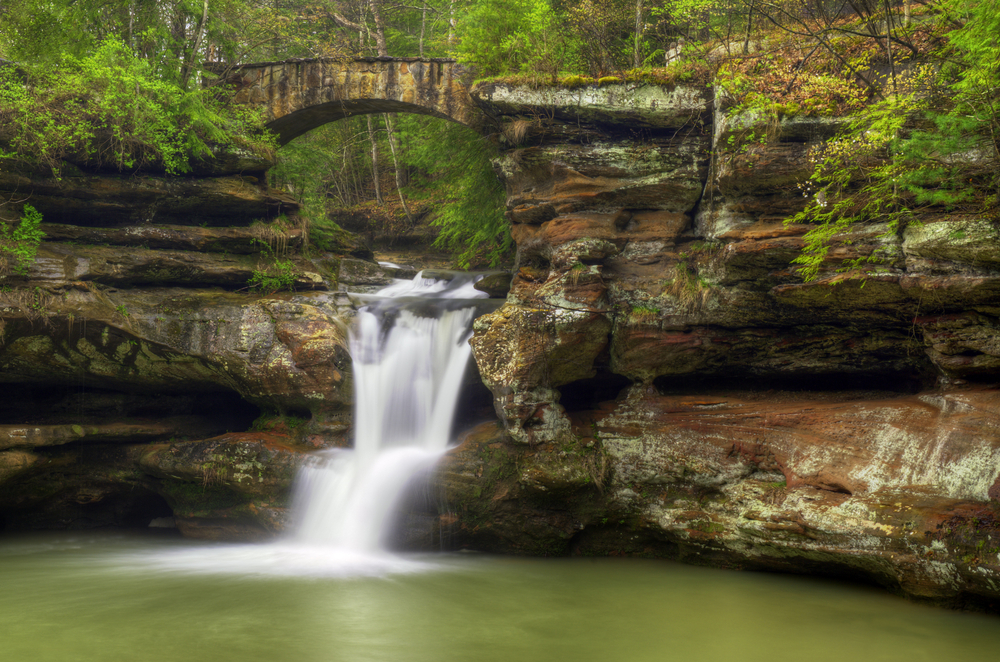 Go Shopping At Nelsonville Antiques And Vintage Market
If you love antiques then you must take a visit here. It's one of the free things to do in Athens Ohio and is a great one for those that love shopping.
It's a lively market and the prices are affordable. You will find lots of items from ancient to modern.
Located in Nelsonville's Historic Public Square it's a great way to spend time looking for some unique finds and treasures in Athens Ohio.
Get Quilting at Dairy Barn Arts Centre
The Dairy Barn was built in 1914 and once housed the cows that provided the milk to the residents of The Ridges.
The barn was saved from demolition in the '70s when a group of citizens stepped in. The Barn was gifted to the citizens, with the agreement that they would hold an art exhibit within one year of acquisition.
True to their world the citizens held Quilt National, an exhibit of contemporary quilts, and the Dairy Barn became the birthplace of quilting as an art form.
The Dairy Barn is now an art gallery and houses digital, ceramics, and fiber art studios. Workshops and classes are held throughout the year.
The Barn features some of the best local artists and of course, there is a quilting exhibition. You can easily enjoy a few lovely hours here.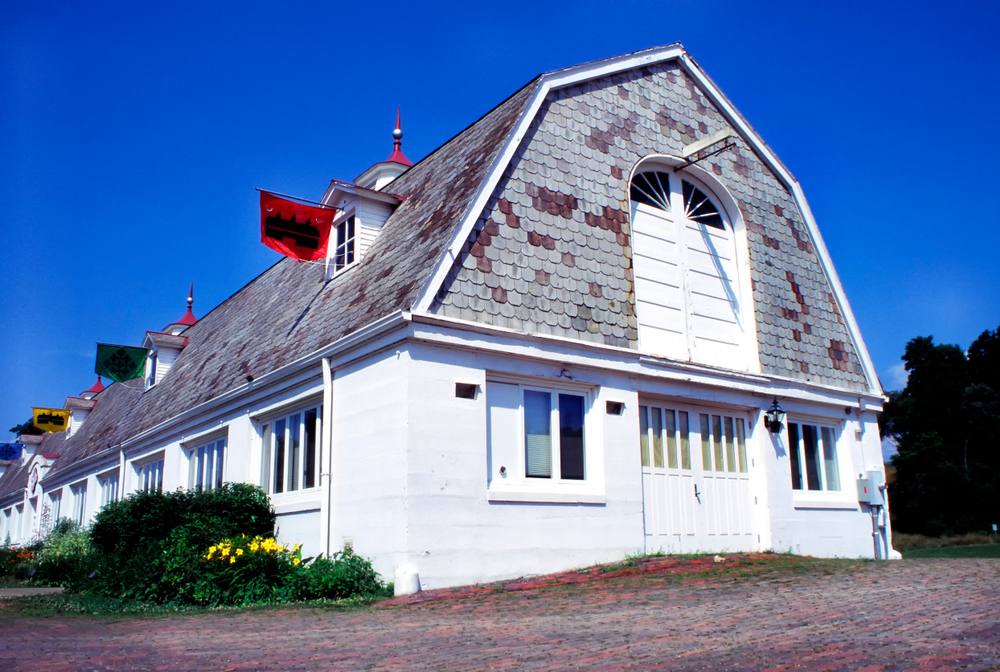 Ride A Vintage Train On The Hocking Valley Scenic Railway
If you would enjoy just sitting back and enjoying the view then may I recommend a trip on the Hocking Valley Scenic Railway?
Sit back on a vintage train and enjoy the view which is only a few minute's drive outside of Athens Ohio.
The Hocking Valley Scenic Railway has been operating for over 40 years and is one of the premier tourist railroads in Ohio.
The trains range from 1917-1960 and the train traverses a 145-year-old route. Rides last between 90 minutes to two hours.
The train doesn't make any stops and has no restrooms on board so make sure if you take children then are happy to sit still for this long.
You can take your own food and drink on board so it's a great way to have lunch and watch the world go by. Check before you go for what trains are running.
Relax at Strouds Run State Park
With acres of hardwood forest sprawl and many hills, Strouds Run State Park is one of the things to do in Athens Ohio.
A scenic lake is a great place for families and the rugged terrain suits the more adventurous type. Set In the Appalachian plateau the views are incredible.
There are so many trails to enjoy and a 900-foot sand beach if you would like to do some swimming and sunbathing.
Activities you can do include fishing, boating, swimming, scuba diving, and an assortment of family activities.
With so many fun options to consider, this is one of the best free things to do in Athens Ohio!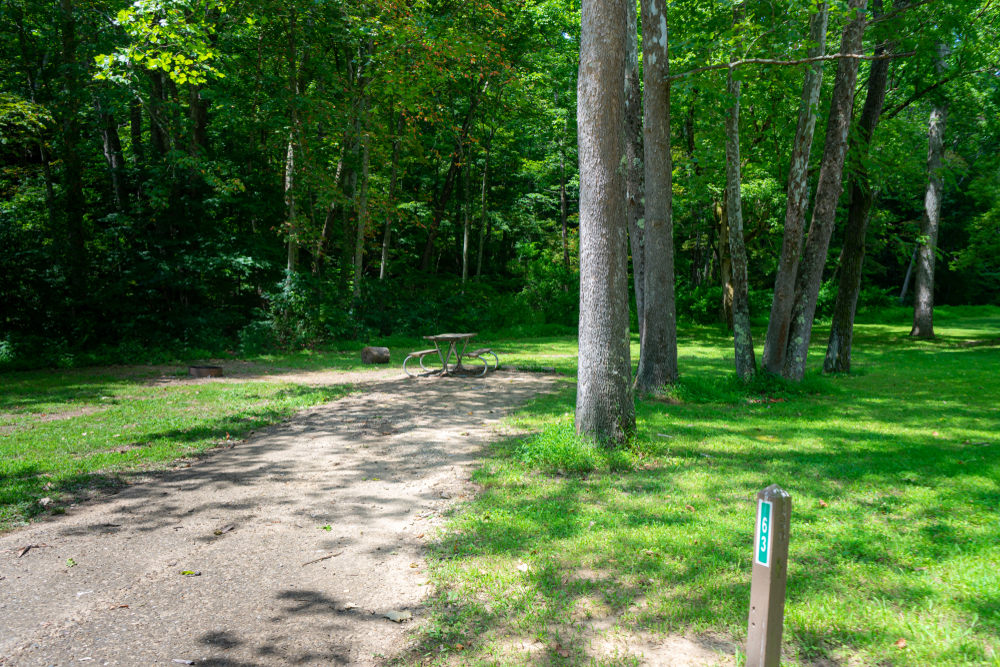 Experience Haunting History At The Ridges
A visit to The Ridges is one of the must-do things to do in Athens Ohio. You can not visit Athens without a trip to The Ridges.
Listed on the National Register of Historic Places the Athens Lunatic Asylum, known as The Ridges, operated from 1874 until 1993 and is a place of paranormal activity to this day.
Tours do take place on the grounds once a month but you can no longer go inside.
The property also has a cemetery where most of the former patients are buried as very few ever left and you can access this via a short hike.
The Kennedy Museum of Art located in the Lin Hall used to be the administrative building for the Athens Lunatic Asylum.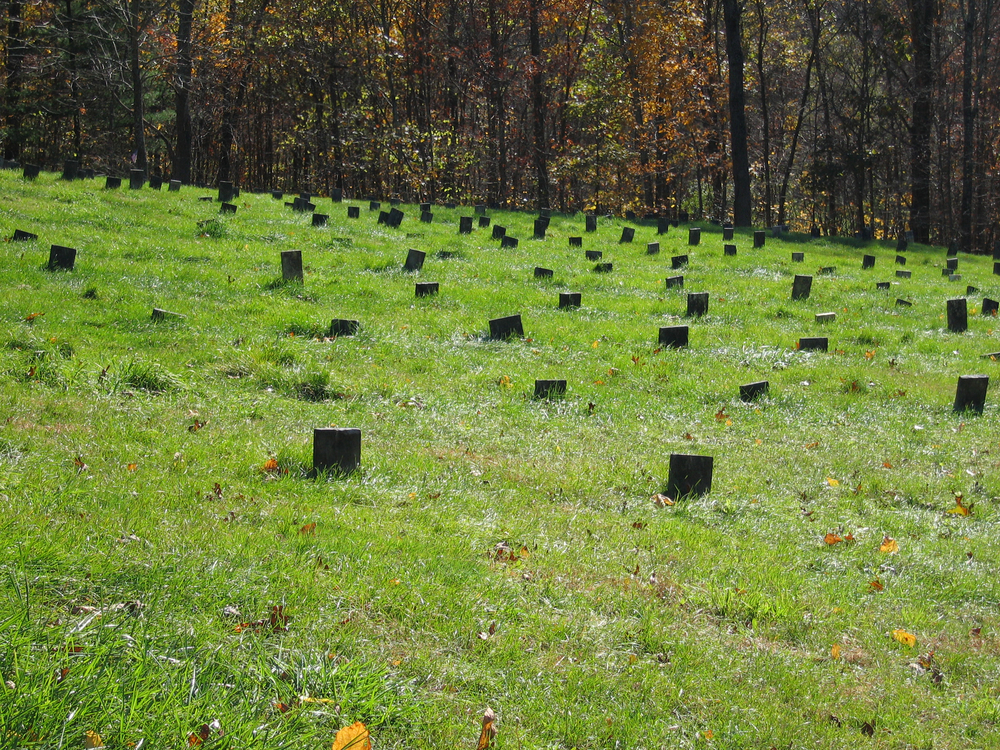 Explore On All That Athens Has To Offer On Foot
If like me you are someone who likes to explore a new place on foot then Athens has some great trails to explore. Downtown Athens Ohio really is easy to walk around.
For those that like a bit more of a hike Athens is home to 9 state parks so you will be spoilt for choice. Some of my favorites are Ash Cave, Rock House, and Cedar Falls.
If you visit the Dairy Barn Arts Center they have the Ora Anderson Trail which is an easy one-mile loop. The trail winds through the forest and has plaques featuring the poetry of Ora Anderson.
There are so many little trails to explore in this area each one of them offering something a little different. They are healthy free things to do in Athens Ohio!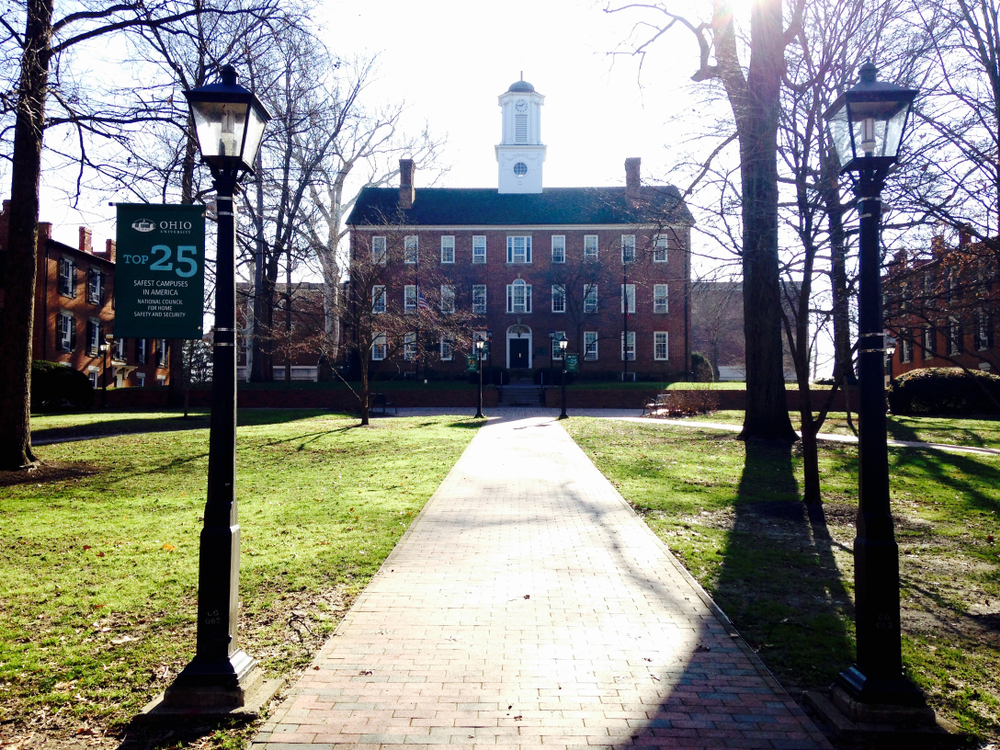 Go Mural Hunting In Athens Ohio
This is what I love about exploring a town on foot, you get to see things that you would otherwise miss out on quickly driving by.
I also love a good mural or graffiti wall. I find they often speak louder than words about a town and what it stands for.
And the mural "Without Labor, Nothing Prospers," painted in 2015 on the side of Lucky's Sports Tavern really is a gem. Painted to honor the coal mining past it depicts a group of coal miners and it's huge.
There is also a mural in the Stimson Avenue area by Keith Wilde as a nod to the brick industry that existed here.
Ohio University also has a graffiti wall that seems to change constantly and murals come and go in the area.
Check before you go to see where the latest murals are but since Athens has a love of art and more murals will spring up.
Get On Your Bicycle!
The Hockinghill Adena Bikeway is a 21-mile bike path in the Hocking Hills area. It's a gentle bike path making it great for those who are not bike enthusiasts.
The bikeway is named in honor of the first inhabitants of this southeastern Ohio region.
Hockhocking," which means "bottleneck" or "twisted," and "Adena" reflects the history of the Adena Indians who lived in the Hocking Valley more than 2,000 years ago
You can rent bikes cheaply at various stations throughout the trail and its a great way to slow down and see some of the countryside.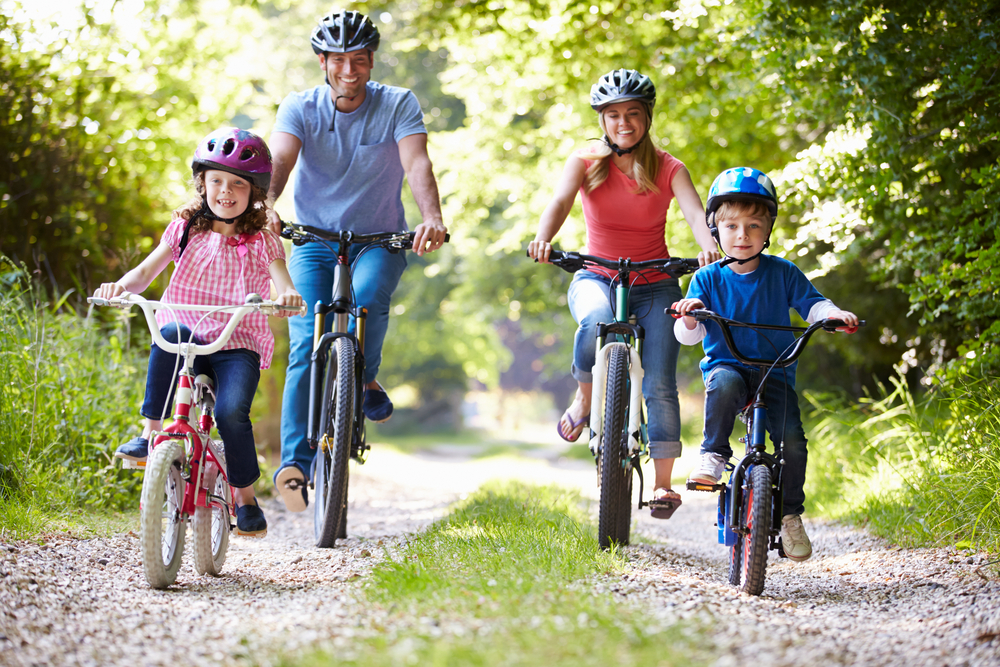 Enjoy A 30 Mile Meal In Athens
Athens was the First 30 Mile Meal Community in the Nation.
The initiative gets together local farmers and producers with local eateries and restaurants to ensure everything on your plate comes from a 30-mile radius.
Athens has an abundance of eateries and restaurants to choose from most of them participating in this project.
Look out for the 30-mile meal logo on establishments. It's a great way to know you are contributing to the local economy.
Stroll The Historic Streets Of Athens Ohio
Exploring the brick roads and sidewalks is one of the best free things to do in Athens Ohio and not to be missed!
The downtown area is easily explored on foot and you can experience all the little nooks and crannies.
And explore the Ohio University campus as it has some impressive buildings dating back to the 1800s. And historic monuments as well.
The historic downtown buildings now house upscale restaurants and unique shops and are worth your effort to visit!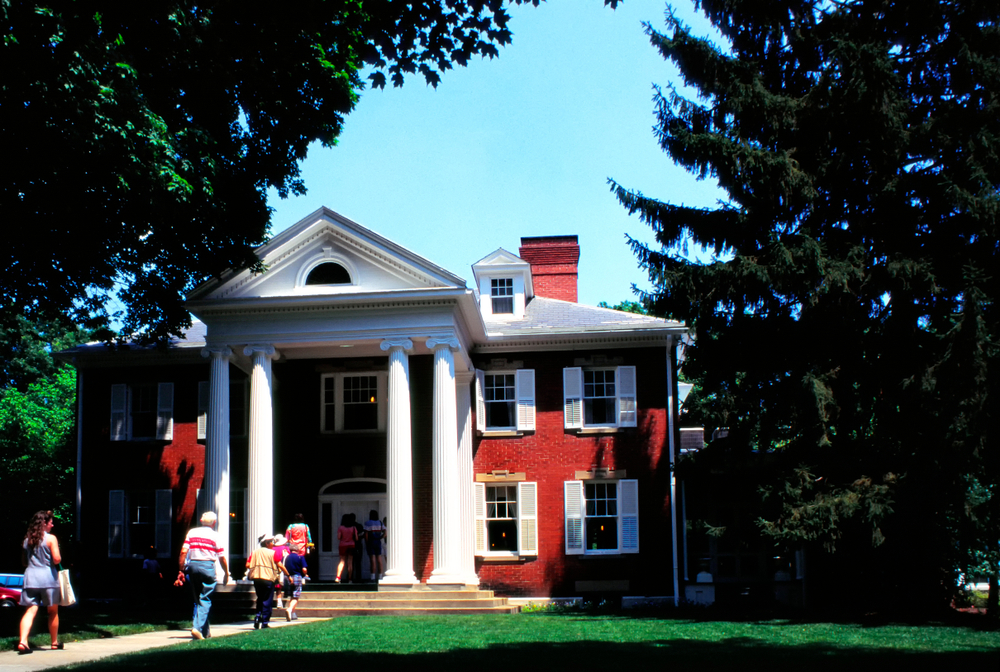 I hope that you have found many things to do in Athens Ohio from this list. It contains a real combination of selections and something in here to suit everyone.
If you looking for something else to do ion Ohio take a look at 15 Incredible Things To Do In Ohio, 12 Coolest National Parks In Ohio, and 20 Small Towns In Ohio You Must Visit
Packing List for Your Visit To Athens Ohio
A concealed travel pouch may be one of the most important items you bring along when looking for things to do in Athens Ohio. It is always important to protect our personal information.
If you would like some packing tips, read how to pack lightly here.
This unisex RFID-blocking concealed travel pouch is lightweight and comes in several colors. It has lots of organization to give you peace of mind.
f you have a pouch already that does not come with RFID protection, as I do, these RFID sleeves are the perfect solution.
This configuration comes with enough passport and credit card sleeves that the entire family would be protected. They are slim too, so they will easily fit into your pouch or wallet.
If you are planning on taking a lot of pictures with your phone you will definitely want to consider an external charging battery. This Anker high-speed phone charging battery is the exact one I carry with me on all of my trips.
It can be used on a variety of phones, not just an iPhone like I have. And wow is it fast!
I like that it holds its charging capabilities for several uses so I do not have to worry about it while out and about, and if I forget to recharge it at night, it will still be good to go the next day.
My daughter gifted me with this FugeTek selfie stick and tripod setup for my birthday. I absolutely love it! It is made of lightweight aluminum and so easy to use. It has Bluetooth connectivity and is a breeze to use for group shots or that perfect selfie!
I was not a fan of packing cubes until I started to use them! This is the exact set of packing organizers I use whenever I travel.
Hydration is so important. You want to remain hydrated to support your immune system which in turn will be stronger to fight off any germs you will encounter during your travels. You will want to bring your own refillable water bottle with you.
I never leave home on a trip without my Bobble filtration bottle. The 18.5-ounce size is perfect for travel and it fits nicely in the pocket of a backpack or your purse.
When filled with water, it is not too heavy to carry. And the charcoal filter ensures fresh clean water whenever you fill the Bobble. You can find carbon filter replacements here. 
Perhaps you are traveling a long distance and packing space is a premium in your suitcase, or in your car.
Then this collapsible silicone foldable water bottle would work well for you. Would not take up much space at all.
You will want a backpack or daypack with you to store snacks, your water bottle, phone, extra clothes, etc.. This foldable water-resistant backpack would be great.
It is very affordable and is available in many color options for you to choose from. The fact that it folds down into a zippered pouch will make it easy to pack.
Perhaps you need a more substantial backpack for your travel. This antitheft backpack has a charging port, is water-resistant, and can comfortably carry up to a 15.6″ laptop.
You will be walking more than usual while looking for things to do in Youngstown. A sturdy and comfortable pair of walking shoes are a must-have. These waterproof all-season shoes are extremely affordable and yet fashionable.
Mostly everyone is familiar with the Skechers brand, and these Air Run high fashion sneakers come in a lot of colors to match your outfits and are still affordable.
If you are visiting Ohio in warmer weather, maybe you want a pair of sandals to wear to dinner or to the local cafe, I highly recommend these Vionics adjustable strap orthotic sandals.
I have several pairs of Vionics that I bring with me *everywhere* I travel. They are very comfortable and have orthotic footbeds that cradle and support your feet.
We all need to protect our eyes from the sun's harmful UVA/UVB rays. These unisex polarized sunglasses come in a lot of lens colors and frame designs and are extremely affordable too.
If you are fond of the aviator-style of sunglasses these polarized aviators may interest you.
If you are in need of new luggage, this expandable soft side spinner luggage is affordable and comes in lots of colors.
If you like hard-sided better, then you may favor this hard-sided luggage set better. Both sets come with TSA locks and 8 wheels per piece.
—