There are so many amazing tourist attractions in Missouri to explore!
The best things to do in Missouri include national monuments, historic homes, amazing museums, and natural wonders.
There really is something for everyone in Missouri no matter your interests.
If you are a history buff, there are a ton of sites significant to Wild West history. Interested in literature? Visit the homes of famous writers.
If exploring lively cities is your idea of a fun time, you need to visit St. Louis, Kansas City, and Branson. Many of the top places to visit in Missouri are located in or near these metropolitan areas.
Let's look at what to do in Missouri!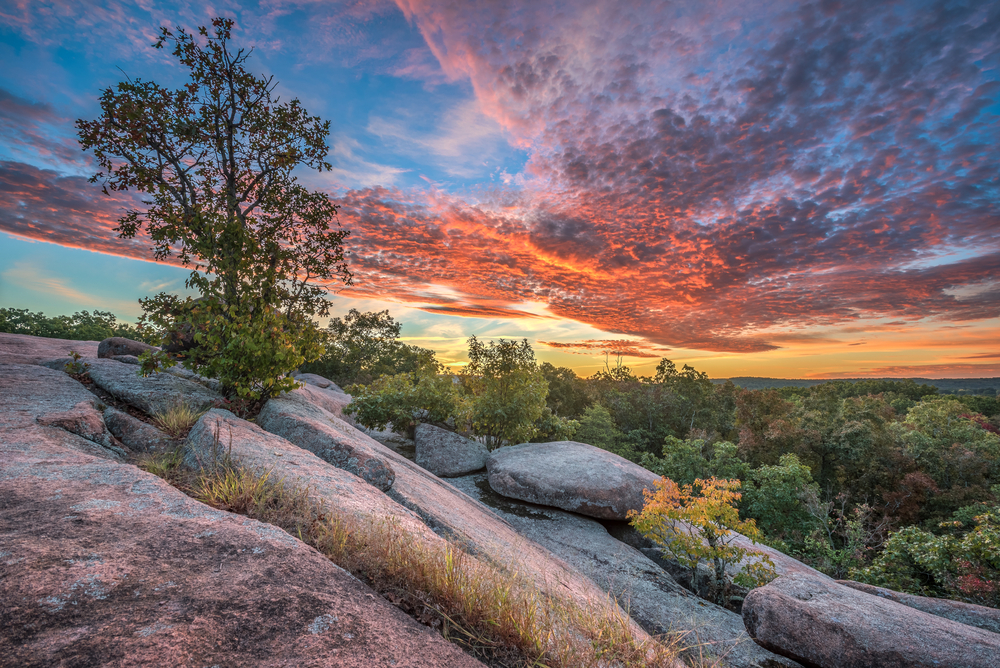 15 Best Attractions in Missouri You Must Visit
Gateway Arch
Gateway Arch National Park is not only one of the best things to do in St. Louis but one of the most famous sites in the whole country!
Constructed from 1963 to 1965, it is the tallest arch in the world at 623 feet. Easily recognizable from its bright, silver color and curved shape you will be amazed by this Missouri attraction.
For a bucket list activity, ride the tram to the top to get amazing views of St. Louis and the Mississippi River.
As one of the most popular tourist attractions in Missouri, you should book tickets in advance to secure a spot. Tickets can sell out fast, and you do not want to miss this opportunity!
After checking out the views, visit the museum on the ground level to learn about the history of the Arch, America's westward expansion, and the story of Native Americans and pioneers.
As one of the best national parks in Missouri, you cannot miss out on seeing the iconic Gateway Arch!
Where to Stay in St. Louis:
Luxury: The Last Hotel. Check Rates: Booking.com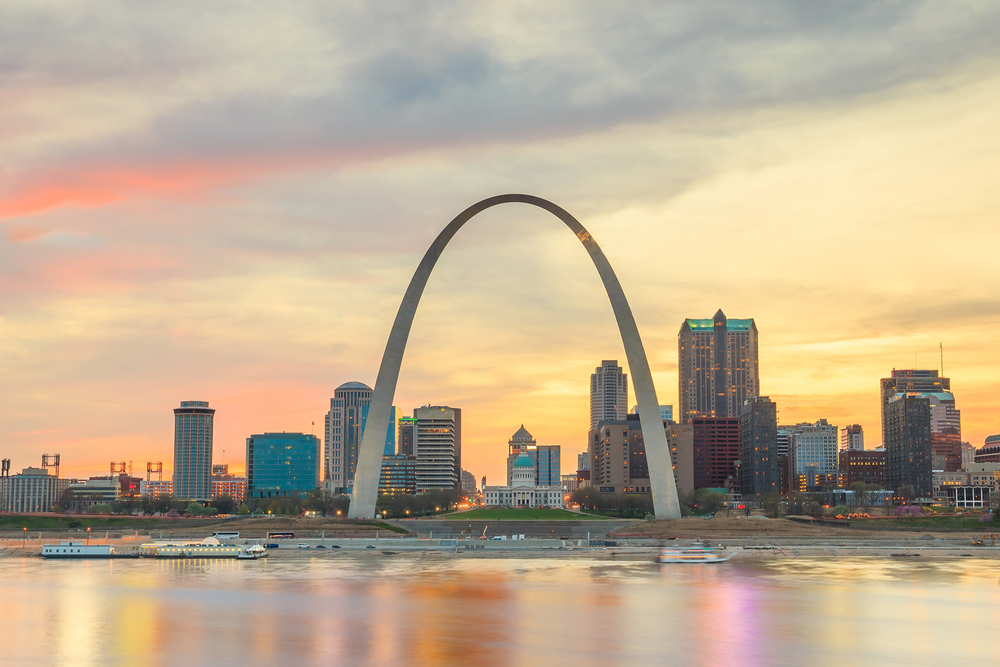 Mark Twain Boyhood Home and Museum
Hannibal is one of the cutest small towns in Missouri and is best known as being the home to one of the most famous American writers.
Mark Twain was born Samuel Clemens in Florida, Missouri, in 1835. When he was four, his family moved to Hannibal. He lived here until 1853.
The museum has interactive exhibits based on Twain's books. Learn about his life and how his boyhood experiences and friends influenced his writing.
After exploring the wooden, white home, you can visit the Mark Twain Memorial Lighthouse or explore the Mark Twain Cave.
A cruise on the Mark Twain Riverboat is another of the best Missouri tourist attractions.
Where to Stay in Hannibal:
Affordable: Sleep Inn & Suites Hannibal. Check Rates: Booking.com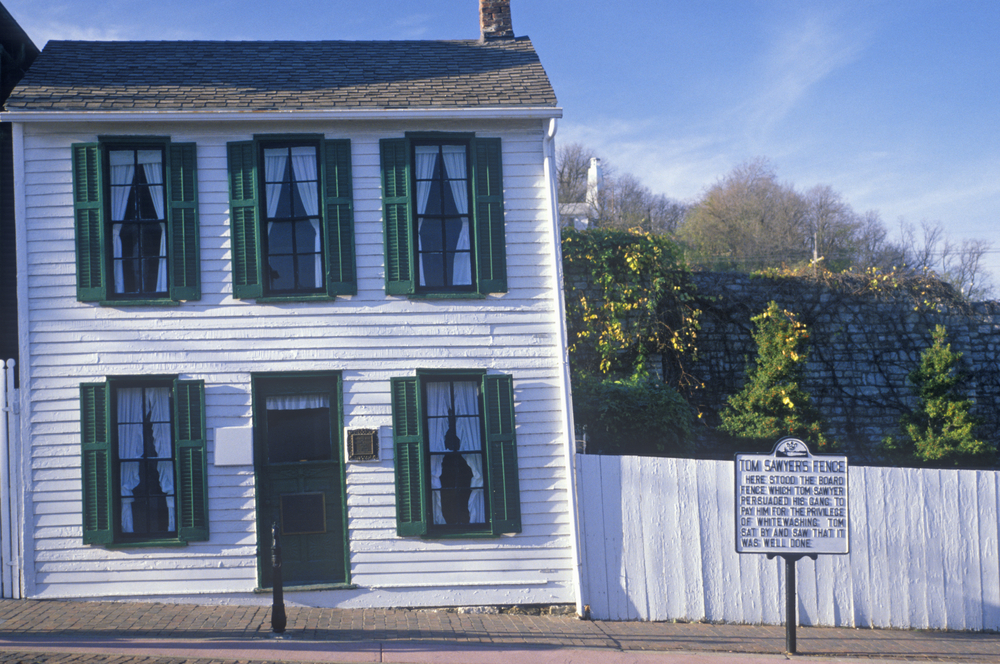 Fantastic Caverns Is One Of The Attractions In Missouri Not To Miss
If you are looking for one of the best things to do in Springfield, you need to check out Fantastic Caverns!
As one of the best caves in Missouri, this natural wonder attracts people who are looking for a unique experience.
This cave system is popular for all ages and abilities because it is very accessible. No hiking or spelunking is required. Instead, you ride a Jeep-drawn tram through the caverns during a 55-minute tour.
This is a relaxing way to admire all the cool stalactites, stalagmites, and other cave formations.
This cave was discovered in the Ozarks in 1862, and it still wows people today as one of the best Missouri attractions.
If you are vacationing in Missouri, add this spot to your itinerary.
Where to Stay in Springfield:
Affordable: Homewood Suites By Hilton Springfield Medical District. Check Rates: Booking.com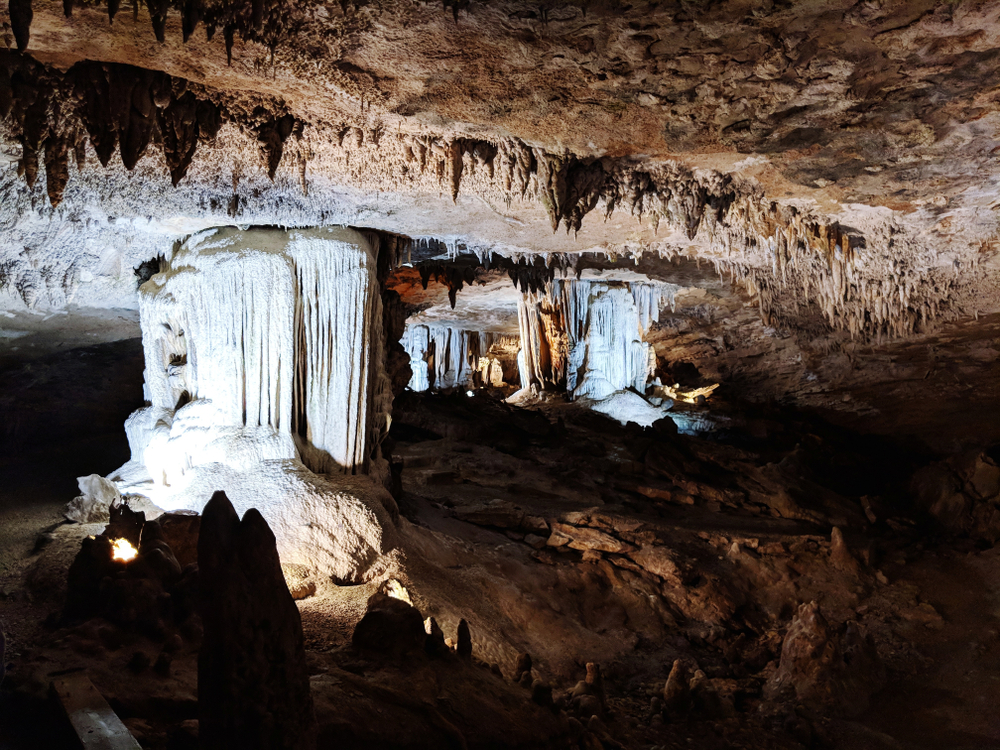 Missouri State Capitol
Come to Jefferson City in central Missouri to visit the grand State Capitol.
The current capitol building was completed in 1917 and is in the Classical Revival style. Two previous state capitols were destroyed by fires in 1837 and 1911 respectively. The original was built in 1826.
During a free tour, spend time admiring the impressive architecture, statues, and paintings. A staff member will guide you on a 45-minute tour and answer all of your questions.
The Missouri State Museum is also found in the capitol.
There are extensive exhibits that cover the state's natural and cultural history. There is an array of artifacts, recreations, and dioramas.
This is one of the top landmarks of Missouri for anyone who is interested in the state's history or architecture.
Where to Stay in Jefferson City:
Affordable: Best Western Plus Capital Inn. Check Rates: Booking.com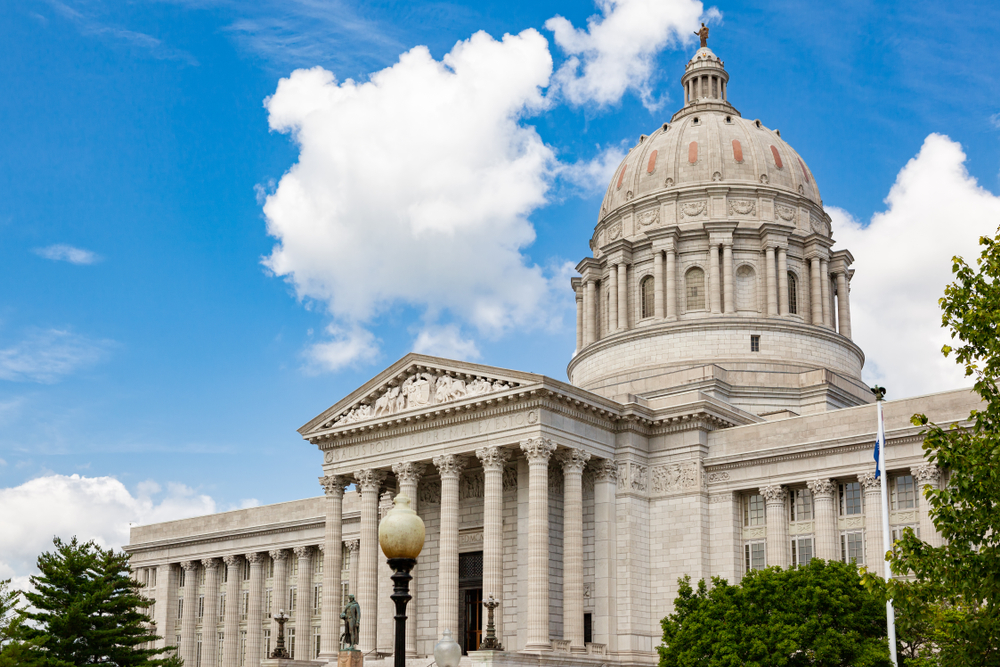 Silver Dollar City
The 1880s-themed Silver Dollar City is one of the top attractions in Branson. If you want a family Missouri vacation full of fun rides and live entertainment, this Ozarks destination is for you!
There are a bunch of cool rides and attractions including multiple rollercoasters, the FireHouse Splash Yard, the Frisco Silver Dollar Line Steam Train, the Giant Barn Swing, and more.
Dotted throughout the park, you will also find many faux historic buildings such as a schoolhouse, church, and homestead. At the barnyard, you will find a petting zoo.
There are also many live demonstrations by craftsmen and artisans. Learn all about blacksmithing, woodworking, glass blowing, pottery, and soap making.
Listen to live country and bluegrass music. Eat tasty BBQ, pizza, kettle corn, funnel cakes, and ice cream.
Silver Dollar City also has many great festivals and events throughout the year. Visit during Country Music Days, the Harvest Festival during Halloween, and Christmas in Branson is not to be missed!
During summer, you can also cool off at the White Water water park.
Where to Stay in Branson:
Affordable: Lodge of the Ozarks. Check Rates: Booking.com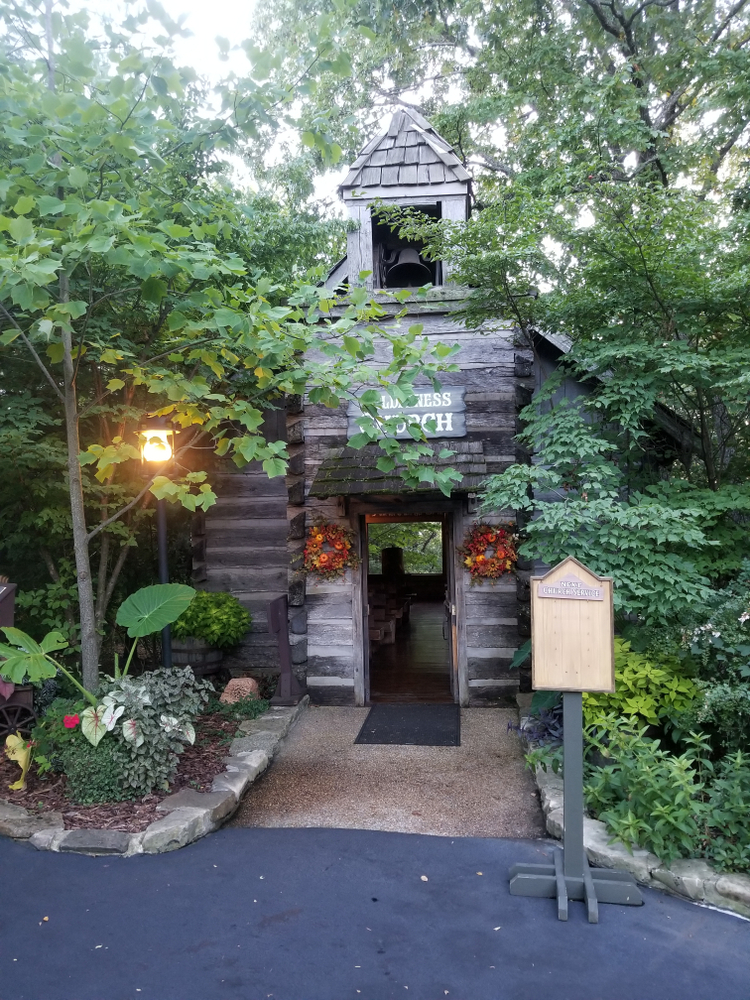 Ha Ha Tonka State Park
Just south of Lake of the Ozarks, Ha Ha Tonka State Park is one of the best state parks in Missouri.
The most interesting feature found here is the ruins of a historic castle. They make for an amazing photoshoot location or spot to explore in the woods.
While the decrepit stone walls look out of place surrounded by trees, they have an interesting history.
In 1905, Robert M. Snyder began construction on the castle. It was eventually finished by his sons in 1922. Unfortunately, a fire destroyed the building in 1942.
Today, the castle ruins are one of the coolest attractions in Missouri for anyone looking for a hidden gem in the Midwest.
The park also has cool geological features, including a spring, caves, bluffs, and sinkholes. Hike one of the trails or have a picnic.
Where to Stay Near Ha Ha Tonka State Park:
Mid-Range: Cheerful Camdenton Cottage Steps to Lake. Check Rates: Booking.com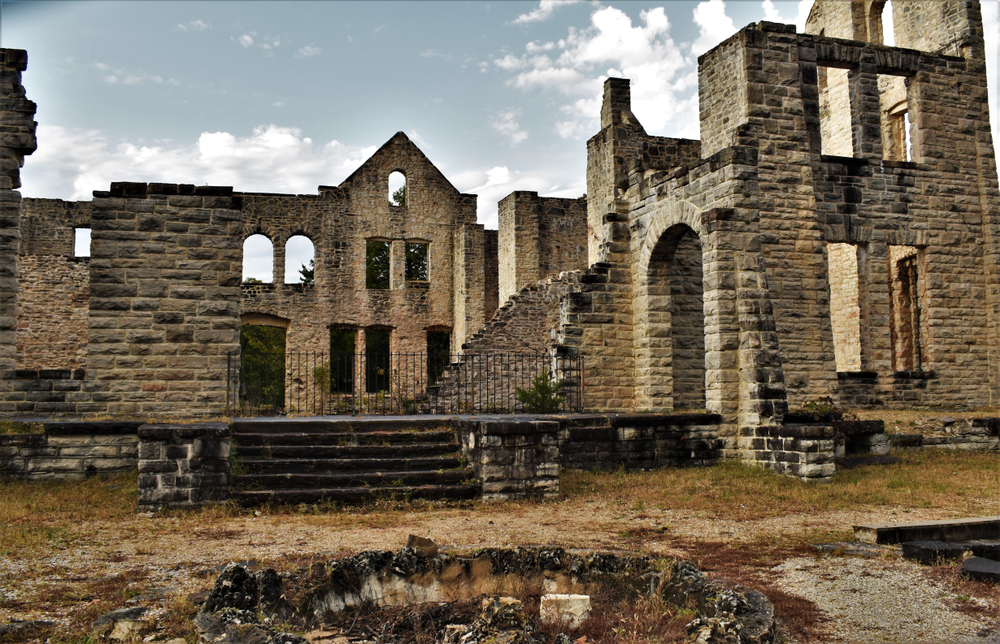 Wilson's Creek National Battlefield
The Battle of Wilson's Creek took place on August 10, 1861, near Springfield. It was one of the first major battles at the beginning of the Civil War. It was a Confederate victory.
The 1,920-acre Wilson's Creek National Battlefield is a great place to step back in time. Wander the grounds and imagine what it would be like to be a soldier fighting in the Civil War.
You can explore this Missouri national park along the 5-mile driving tour or the hiking and horseback riding trails. There is a Civil War Research Library on-site with over 12,000 books and artifacts.
In the summer, visit the preserved Ray House. It was used as a field hospital during the war.
History buffs with an interest in the Civil War will claim this as one of the best attractions in Missouri!
Where to Stay Near Wilson's Creek National Battlefield:
Affordable: AmericInn by Wyndham Republic. Check Rates: Booking.com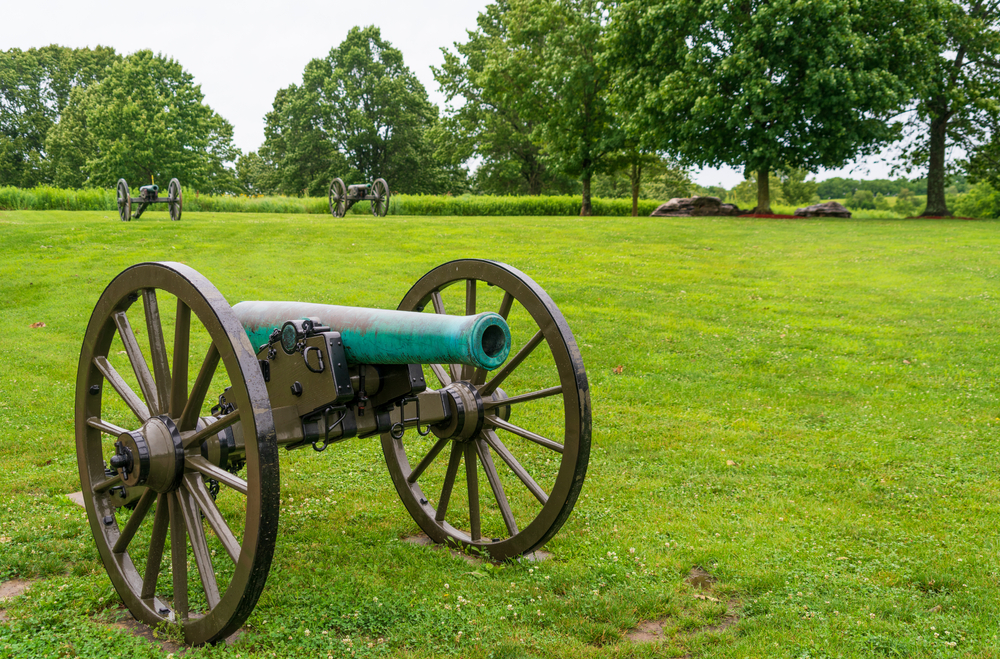 Patee House Museum and Jesse James Home
Anyone interested in Wild West history will love the many great attractions in St. Joseph, located about an hour north of Kansas City.
The Patee House originally opened as a hotel in 1858. It had many other roles through the years including a college and a factory.
In 1965, the property became a museum operated by the Pony Express Historical Association. The exhibits focus on 1800s history.
You will find many antique vehicles, furniture, horse buggies, telephones, and more. You will love the recreated dentist's office, blacksmith shop, and the Buffalo Saloon where you can order a sarsaparilla.
Near the Patee House is the little, white Jesse James Home. It was here on April 3, 1882, that the infamous outlaw Jesse James was shot and killed by his gang member Robert Ford.
The home is now a Missouri museum dedicated to James' life with many fascinating artifacts. His grave is found in Kearney, Missouri.
Where to Stay in St. Joseph:
Affordable: Vineyard Mansion B&B. Check Rates: Booking.com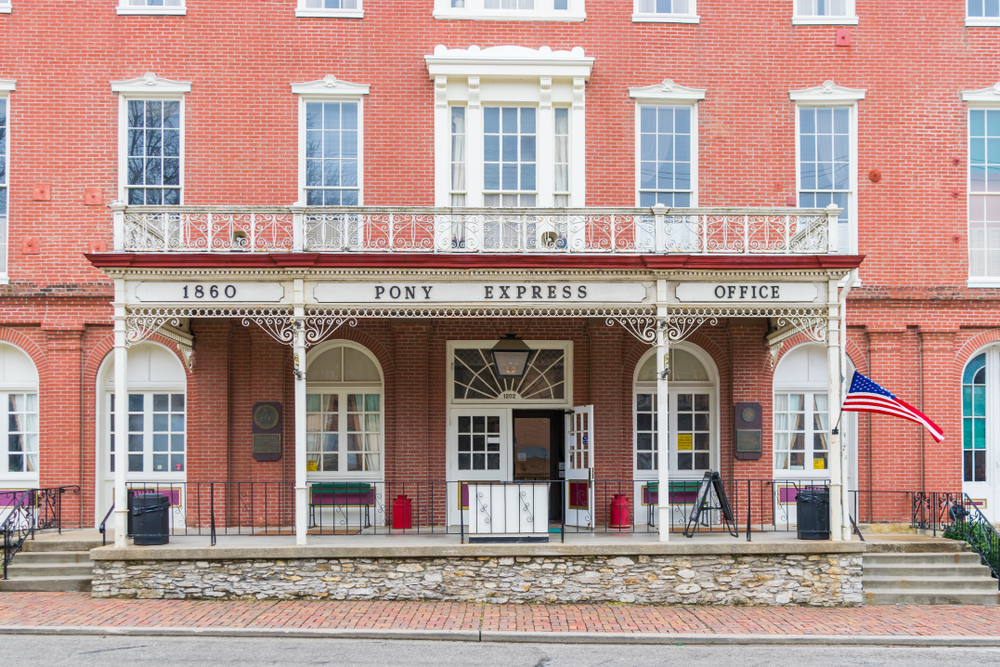 Route 66 Red Rocker
The Route 66 Red Rocker in Fanning was once the world's largest rocking chair from 2008 to 2015.
While it was knocked to second place by a chair in Illinois, it still remains one of the best Route 66 attractions in Missouri.
The bright red chair stands at just over 42 feet tall with rockers that are 31.5 feet long. While it was once able to rock, it was permanently stilled for safety reasons.
You also can no longer sit on the chair, but it is still a great photo op from the ground.
Where to Stay Near Fanning:
Budget: Super 8 by Wyndham Cuba. Check Rates: Booking.com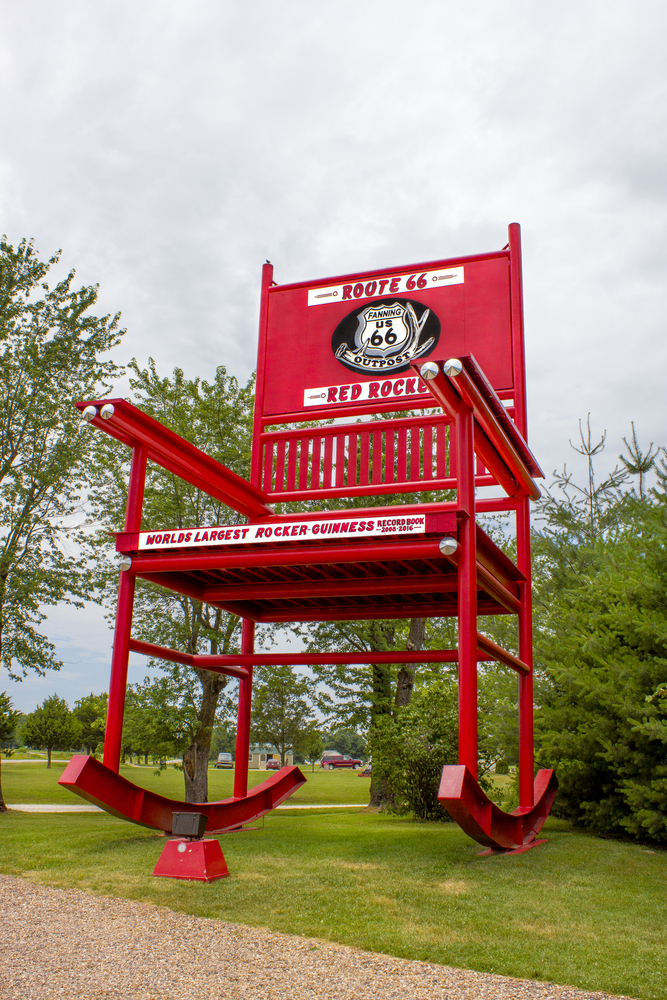 Titanic Museum
Another of the best things to do in Branson is the Titanic Museum which offers a unique and memorable experience.
The building is modeled after the ill-fated ship, so it really feels as if you are boarding the Titanic.
When you enter, you are given a boarding pass with the name of a real passenger. As you go through the museum you can learn more about your person and whether or not they survived the incident.
The museum has reproductions of many parts of the ship, some of which are to scale. These include the amazing Grand Staircase, the engine rooms, and some passenger rooms.
Check out artifacts from the ship, balance on the slope of the ship as it sank, and put your hand in 28-degree water.
Whether you are interested in the 1912 event or the classic 1997 movie, this is easily one of the top places in Missouri to visit. it is just one of many amazing Branson, MO, attractions!
Where to Stay in Branson:
Affordable: Still Waters Resort. Check Rates: Booking.com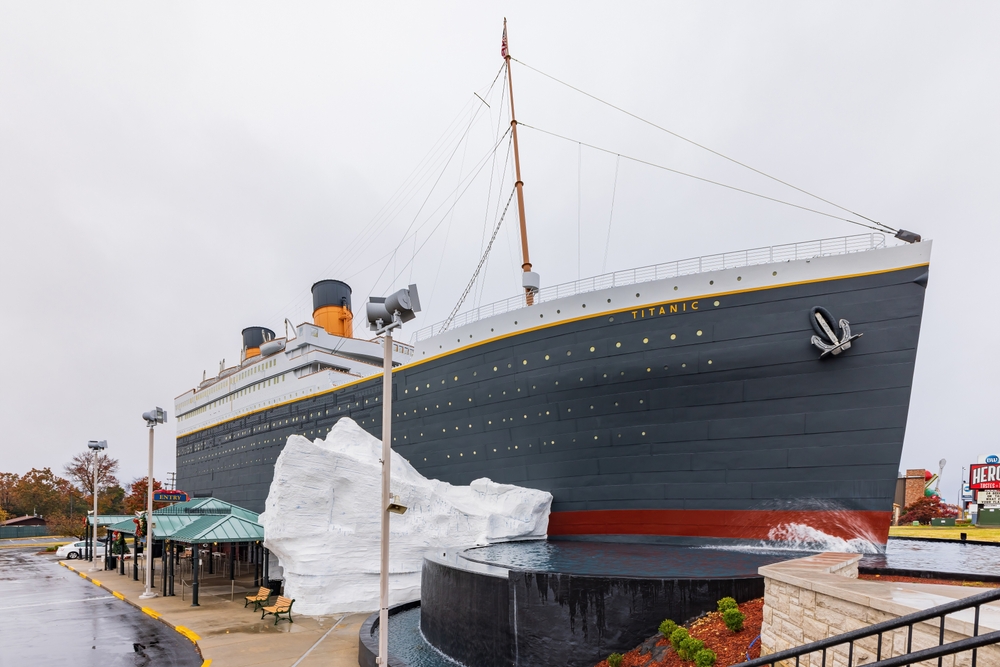 Missouri Botanical Garden
Nature lovers will want to stop by the Missouri Botanical Garden in St. Louis. This 79-acre garden was founded in 1859 and is now a National Historic Landmark.
There are a variety of themed gardens, greenhouses, and historic buildings. With so much to explore, you can easily spend a couple of hours here.
Wander through different flower gardens, a Japanese garden, a German garden, an English woodland garden, a children's garden, and so many more pretty spaces.
The Climatron is a geodesic dome conservatory with over 2,800 plants, half of which are tropical.
Some of the historic buildings and structures to check out include the Stephen and Peter Sachs Museum, the Tower Grove House, the Piper Observatory, and the Linnean House.
The garden also has many events throughout the year.
Where to Stay in St. Louis:
Mid-Range: Hyatt Regency Saint Louis at The Arch. Check Rates: Booking.com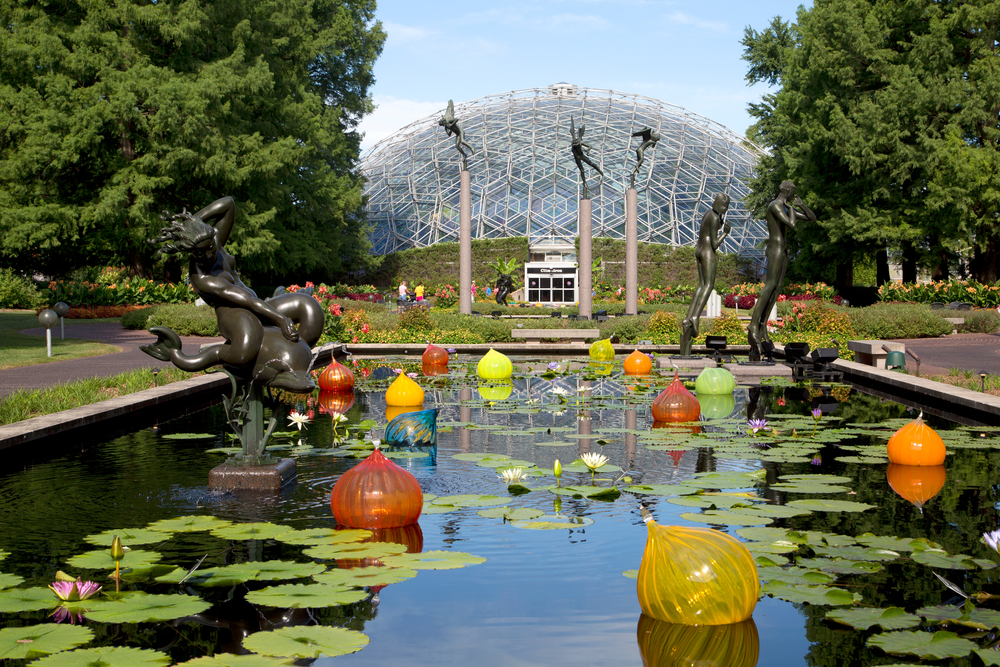 Union Station
One of the best things to do in Kansas City is visit Union Station downtown which has something to entertain everyone.
The historic train station opened in 1914, and it is easy to admire the beautiful Beaux-Arts architecture.
One of the best things to do here is Science City. The family-friendly, interactive exhibits will have visitors of all ages learning in a fun way.
Make sure to ride the Sky Bike 30 feet above the ground! Catch an astronomy show at the planetarium too.
Union Station also has restaurants, a fudge shop, a Model Train Gallery, a movie theater, and an escape room.
This is also one of the best places to visit in Missouri for a festive Christmas in the Midwest. The many trees and pretty decor is sure to leave you awed.
Where to Stay in Kansas City:
Mid-Range: Hampton Inn & Suites Country Club Plaza. Check Rates: Booking.com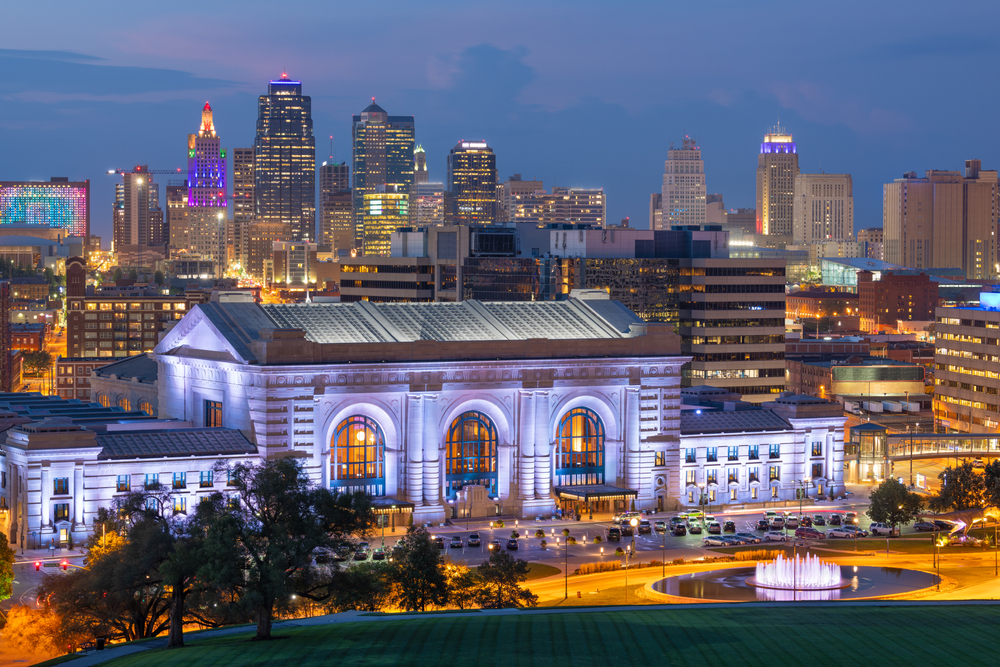 Laura Ingalls Wilder Home and Museum
Another historic attraction in Missouri to visit is the Laura Ingalls Wilder Home and Museum in Mansfield.
The Little House on the Prairie author moved to Mansfield in 1894 and lived here until her death in 1957. She was 90 years old when she died and is buried in the Mansfield Cemetery beside her husband Almanzo.
Laura Ingalls Wilder's home is called Rocky Ridge Farm. It was here that she penned her iconic children's book series based on her time growing up as a settler and pioneer.
In the Wilder's farmhouse, you will see Laura's writing desk as well as other original furniture and personal belongings.
On the property is also the Rock House which belonged to Laura's daughter, Rose Wilder Lane. Construction began in 1928 and this is where Laura wrote her first four books.
The museum features even more artifacts, handwritten manuscripts, Pa's fiddle, Laura's needlework, and more. It is a very comprehensive collection that fans will love!
If you love the Little House on the Prairie books or TV show, you will agree this is one of the top attractions in Missouri you must visit!
Where to Stay Near Mansfield:
Budget: Americas Best Value Inn – Seymour. Check Rates: Booking.com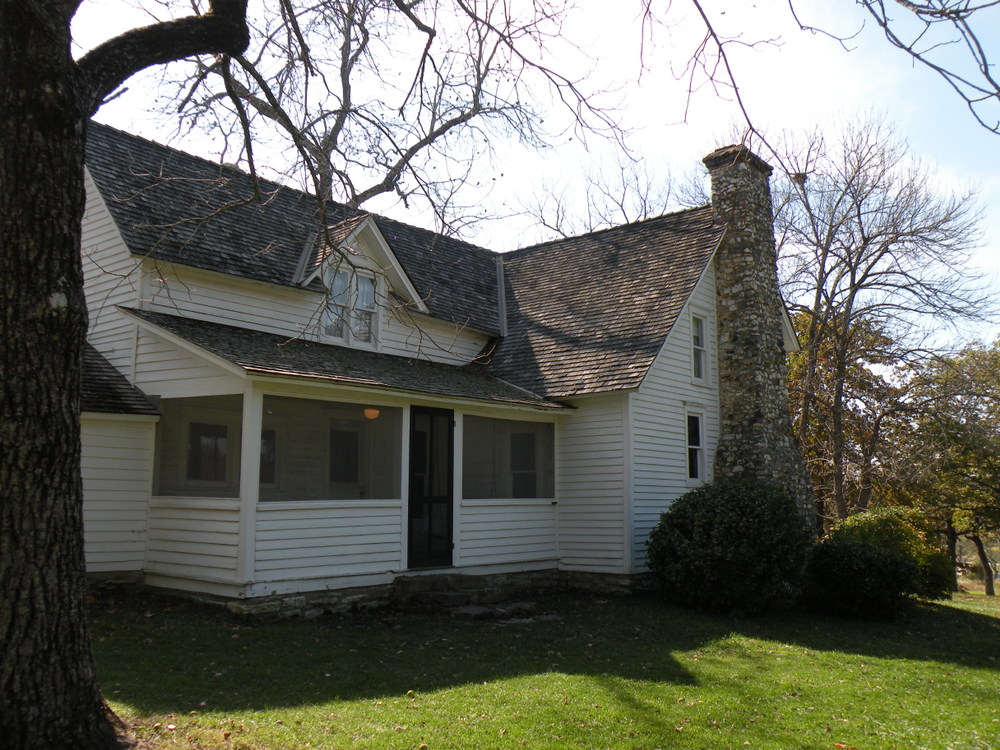 City Museum Is One Of The Fun Attractions In Missouri
One of the best attractions in St. Louis for kids is the super unique City Museum.
Do not let the name turn you off! This is far from your typical museum. It is a playground, funhouse, and surreal art piece wrapped into one.
Housed in an old warehouse, the City Museum features a school bus, and Ferris wheel on the roof, and an airplane hanging on the side.
Inside, there are four floors of fun! There are over 30 slides, including a ten-story spiral slide. An epic treehouse, tunnels, and caves provide a place to climb and explore.
See a show by Circus Harmony or take a picture with the world's largest pencil.
If you are looking for a vacation spot in Missouri to bring the kids, the City Museum in St. Louis is a must!
Where to Stay in St. Louis:
Mid-Range: Angad Arts Hotel. Check Rates: Booking.com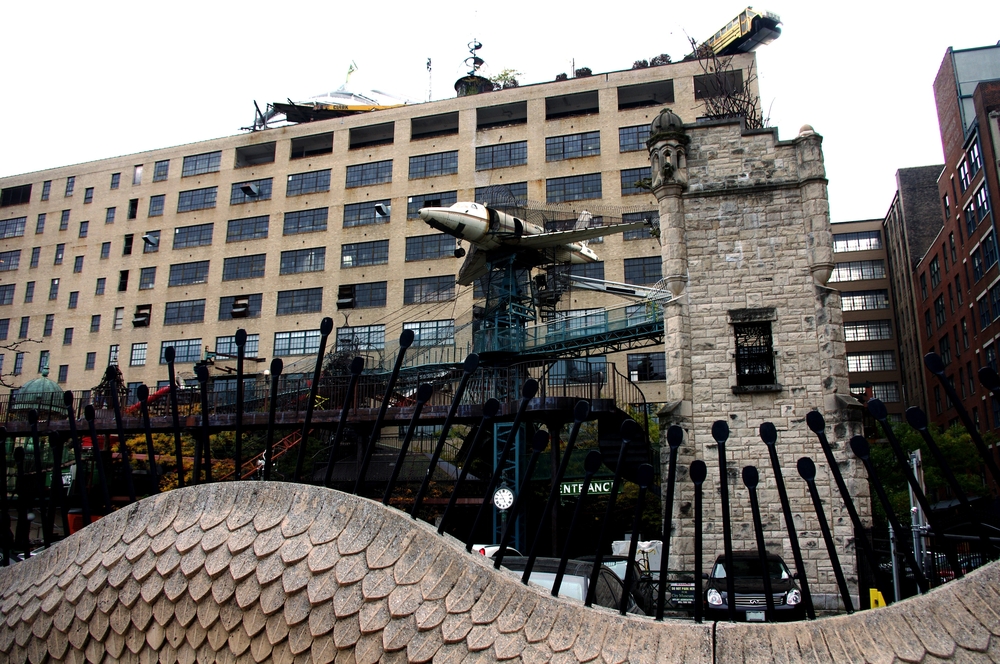 One Of The Attractions In Missouri Is Elephant Rocks State Park
Elephant Rocks State Park is full of giant, granite boulders that were formed about 1.5 billion years ago.
Spend time climbing on the rocks and hiking the Braille Trail. This easy-rated trail is a one-mile loop with great views. It is a National Recreation Trail specifically designed to be accessible.
The main portion of the trail is paved with interpretive signage that has braille. The spur trails bring you to the ruins of an old railroad Engine house, quarry views, and an outcrop.
This park is found near Belleview, about an hour and a half south of St. Louis. It is easily one of the most unique natural attractions in Missouri!
Where to Stay Near Elephant Rocks State Park:
Affordable: Fort Davidson Hotel. Check Rates: Booking.com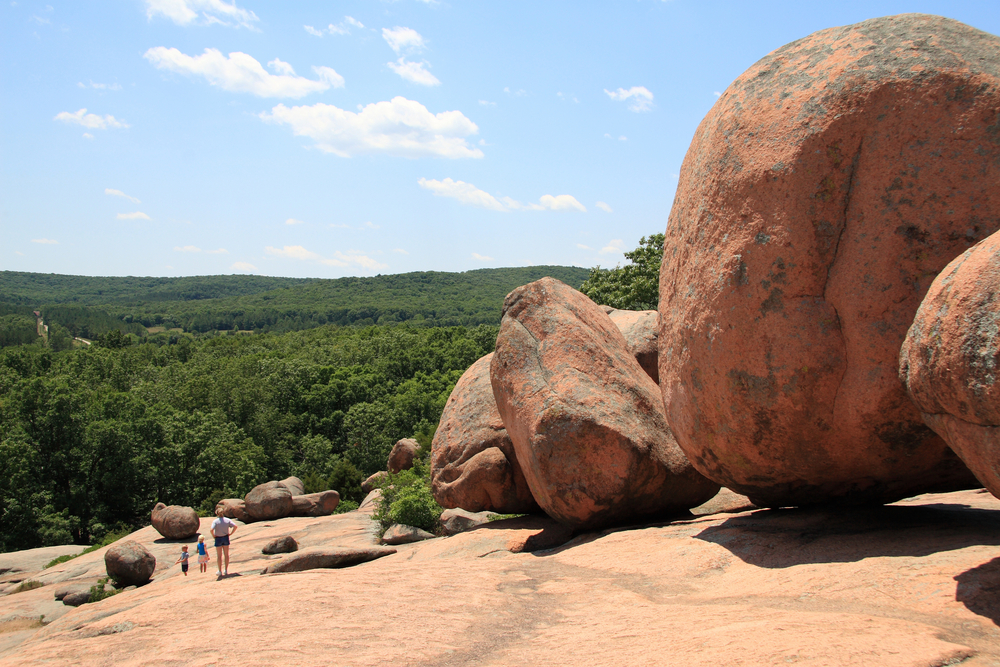 Packing List When Visiting Attractions In Missouri
Whether you will be traveling by plane or by car to Missouri, here are some tips on how to pack lightly.
A concealed travel pouch may be one of the most important items you bring along when visiting Missouri attractions.
It is always important to protect your personal information. Identity thieves are everywhere.
This unisex RFID-blocking concealed travel pouch is lightweight and comes in several colors. It has lots of organization to give you peace of mind.
You can place it under your clothes next to your body to carry your ID safely.
If you have a pouch already that does not come with RFID protection, as I do, these RFID sleeves are the perfect solution.
This configuration comes with enough credit card sleeves that the entire family would be protected. They are slim too, so they will easily fit into your pouch or wallet.
If you are planning on taking a lot of pictures with your phone you will definitely want to consider an external charging battery.
This Anker high-speed phone charging battery is the exact one I carry with me on all of my trips.
It can be used on a variety of phones, not just an iPhone as I have. And wow is it fast!
My daughter gifted me with this FugeTek selfie stick and tripod setup for my birthday. I absolutely love it! It is made of lightweight aluminum and so easy to use.
It has Bluetooth connectivity and is a breeze to use for taking photos.
You will want to bring your own refillable water bottle with you.
I never leave home on a trip without my Bobble filtration bottle. The 18.5-ounce size is perfect for hiking and it fits nicely in the pocket of a backpack.
And here are the carbon filter replacements.
Perhaps you are traveling a long distance and packing space is a premium in your suitcase, or in your car.
Then this collapsible silicone foldable water bottle would work well for you. Would not take up much space at all. 
—
There really are amazing attractions in Missouri for any type of traveler. Whether you love history, theme parks, or nature, you will have a fun MO vacation!
Hopefully, you discovered some new fun things to do in Missouri!