There are many great national parks in Missouri ideal for a fun and informative day out!
Matter of fact, visiting these national parks is one of the fun things to do in Missouri.
From national historic trails that influenced the development of the country to historic homes where presidents once lived, Missouri has its fair share of national parks.
A lot of these parks tie nature and history together so whether you are interested in American history or just want to spend time in nature, you can have a good time.
If you take part in the National Parks Passport program, don't forget to get your stamps at the participating locations. This passport to national parks is a great souvenir and the stamps are free!
Now, let's explore the best Missouri national parks!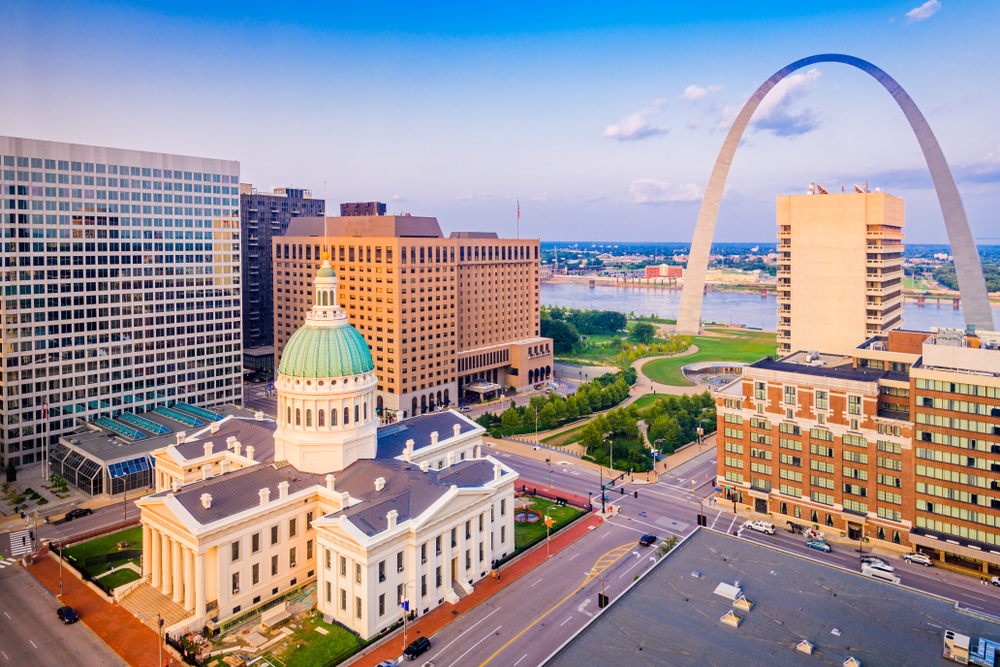 11 National Parks in Missouri for Your Bucket List
Gateway Arch National Park
The 623-foot tall Gateway Arch is one of the most iconic and recognizable structures in the U.S. Found in St. Louis on the Mississippi River, this monument represents the Westward Expansion.
This is the tallest arch in the world and was built between 1963 and 1965. It became a national park in 2018 and is the smallest park with this distinction at only 91 acres.
Make sure to buy tickets in advance if you plan on riding the tram to the top since tickets sell out fast. When you reach the top of the Arch, you will admire all the things to do in St Louis.
There is more to this national park than the Arch. You can also visit the Old Courthouse where you can learn about the Dred Scott Trial and see other exhibits.
The museum under the Arch is free to enter and has many exhibits about the Arch's history, America's westward expansion, stories of Native Americans and pioneers, and more.
This is one of the most popular national parks in Missouri and is on many people's bucket lists.
This is one of the popular attractions in Missouri.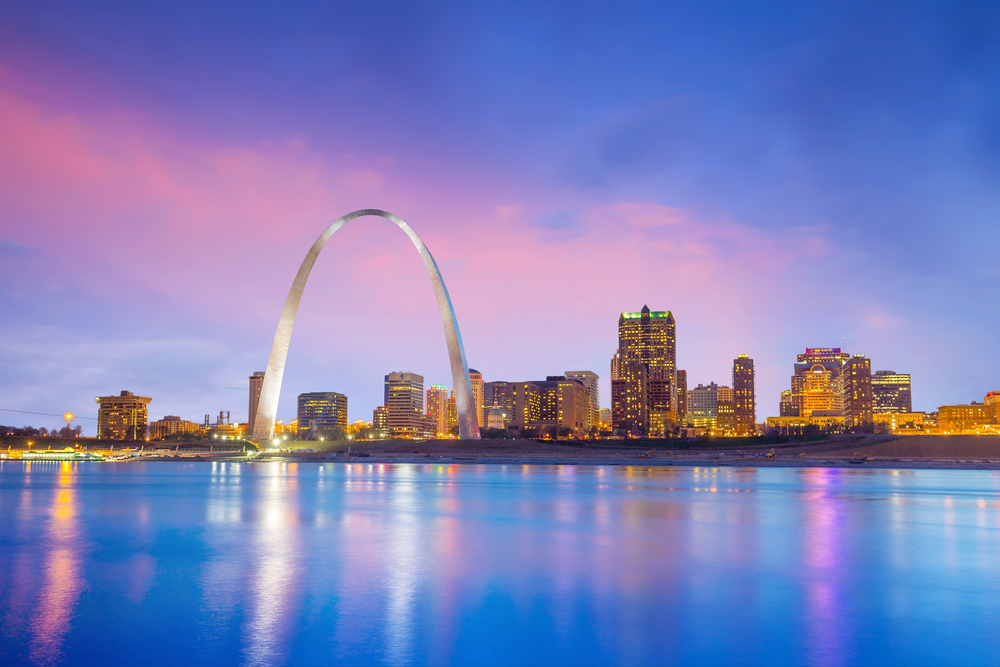 George Washington Carver National Monument
The George Washington Carver National Monument is in Diamond in southern Missouri. It was established in 1943 as the first national monument dedicated to an African American.
George Washington Carver was born on Moses Carver's farm in the late-1860s and spent the beginning of his life enslaved. After slavery was abolished, George and his brother were raised by Moses and his wife who taught them to read and write.
George eventually went on to college and became one of the most influential Black scientists in American history. While he is most known for his work with peanuts, he made many other strides in the agriculture industry.
He also taught at Tuskegee University for 47 years. George was an environmentalist and humanitarian.
The 240-acre George Washington Carver National Monument includes the 1881 Moses Carver House, a 1-mile nature trail, and a visitor's center that takes a deep dive into George's life and achievements.
This is one of the historic places to visit in Missouri.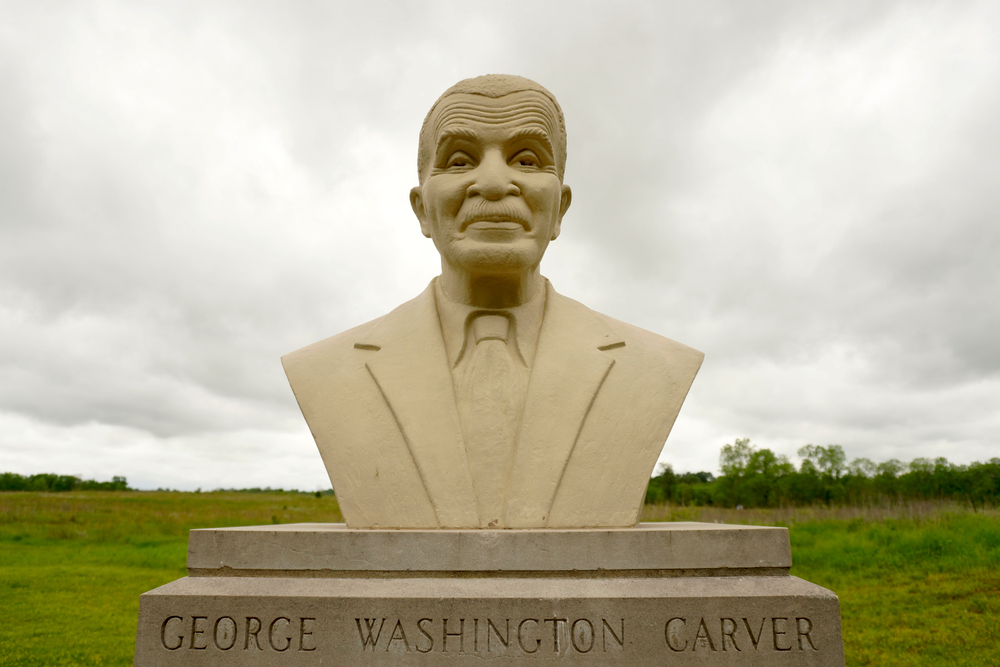 Harry S. Truman National Historic Site
President Harry S. Truman was the first president to hail from Missouri. If you are interested in American history, the Harry S. Truman National Historic Site is a fantastic place to visit in the Kansas City metro area.
The site is made up of five different houses found in the cities of Independence and Grandview. The two most notable homes at the Truman Home in Independence and the Truman Farm Home in Grandview.
The Truman Farm Home was built in 1894 by Truman's grandmother. Truman worked here as a young man, and you can now take a self-guided tour of the 5.25-acre property.
In Independence, the white Gothic Victorian house at 219 North Delaware Street was the home of Truman and his wife Bess from when they got married in 1919 until his death in 1972.
This home was built by Bess's grandfather between 1867 and 1885. The ground floor of the home is open for tours and holds many furnishings that belonged to the Trumans.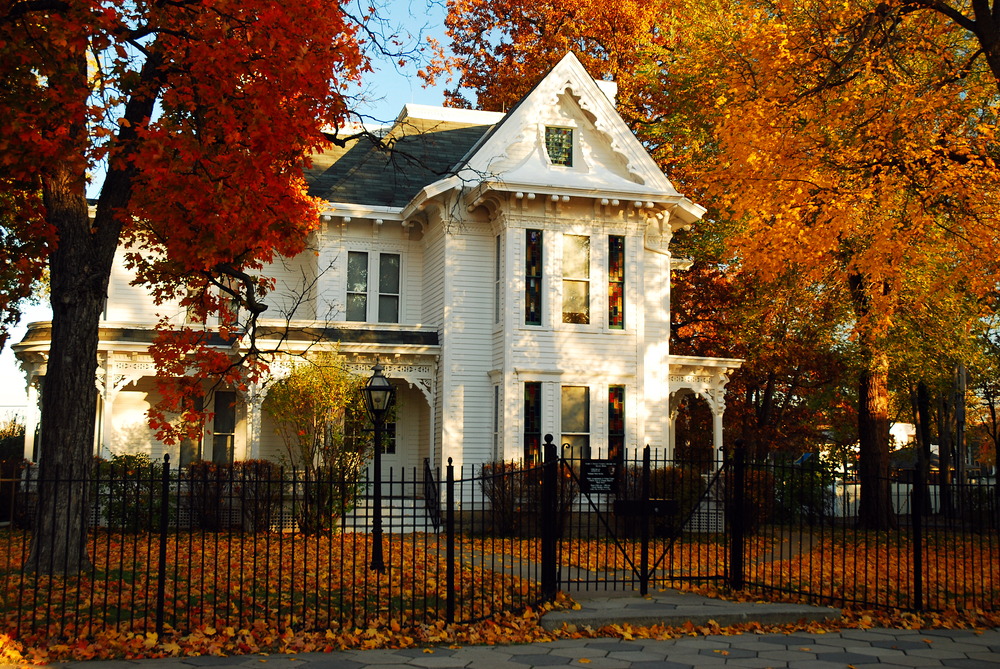 Ulysses S. Grant National Historic Site
Another presidential national park in Missouri is the Ulysses S. Grant National Historic Site a few miles southwest of St. Louis.
On this historic site is the family home of Grant's wife, Julia Dent, known as White Haven. The couple lived and worked at the farm on and off for most of their married lives.
When you visit the Ulysses S. Grant National Historic Site, you can take a guided tour of White Haven, which you might be surprised to learn is a green building.
You can also visit the museum inside the historic horse stable. There are plenty of exhibits that cover Grant's war service, family life, and time as president.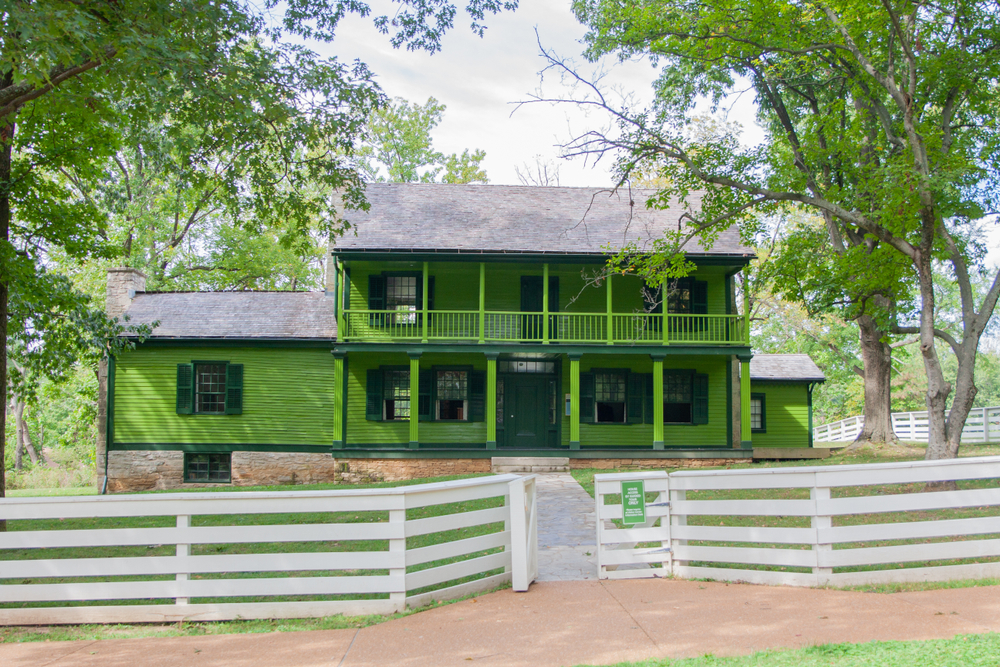 Wilson's Creek National Battlefield
The Battle of Wilson's Creek took place on August 10, 1861, near Springfield Missouri. It was one of the first major battles at the beginning of the Civil War.
With almost double the forces, it was a Confederate victory.
The 1,920-acre Wilson's Creek National Battlefield is a great place to step back in time and imagine what it would be like to be a soldier in the midst of the Civil War.
You can explore this park along the 5-mile driving tour or the hiking and horseback riding trails. There is a Civil War Research Library on-site with over 12,000 books and artifacts.
You can also visit the preserved Ray House in the summer. This building was used as a field hospital during the war.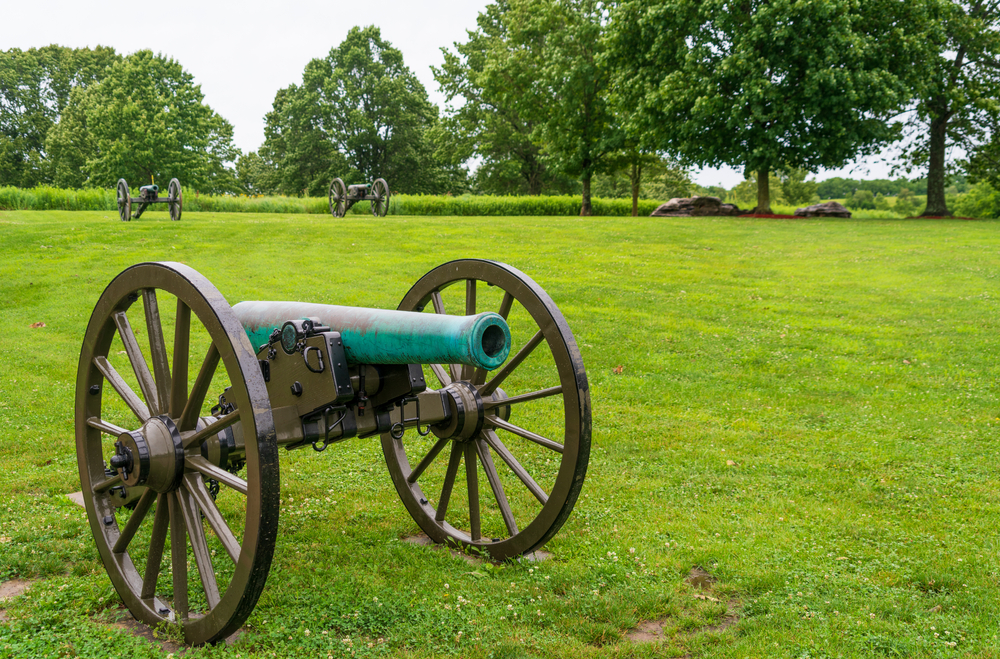 Ozark National Scenic Riverways
The Ozark National Scenic Riverways is one of the best national parks in Missouri for spending time in nature. This 80,000 acre-park stretches through four counties in southern Missouri.
The Current and Jacks Fork Rivers are two beautiful spring-fed rivers in the Ozark Mountains. There are a ton of fun things to do in the area to keep the whole family entertained.
Relax on the water while kayaking, canoeing, tubing, boating, and fishing. There are also trails for hiking and caves to explore. Birdwatching and horseback riding are also cool activities.
Bring a tent and enjoy the classic pastime of camping in Missouri. This is a great way to make family memories.
There are also many historic sites along the Ozark National Scenic Riverways, including old mills, farms, schoolhouses, and more.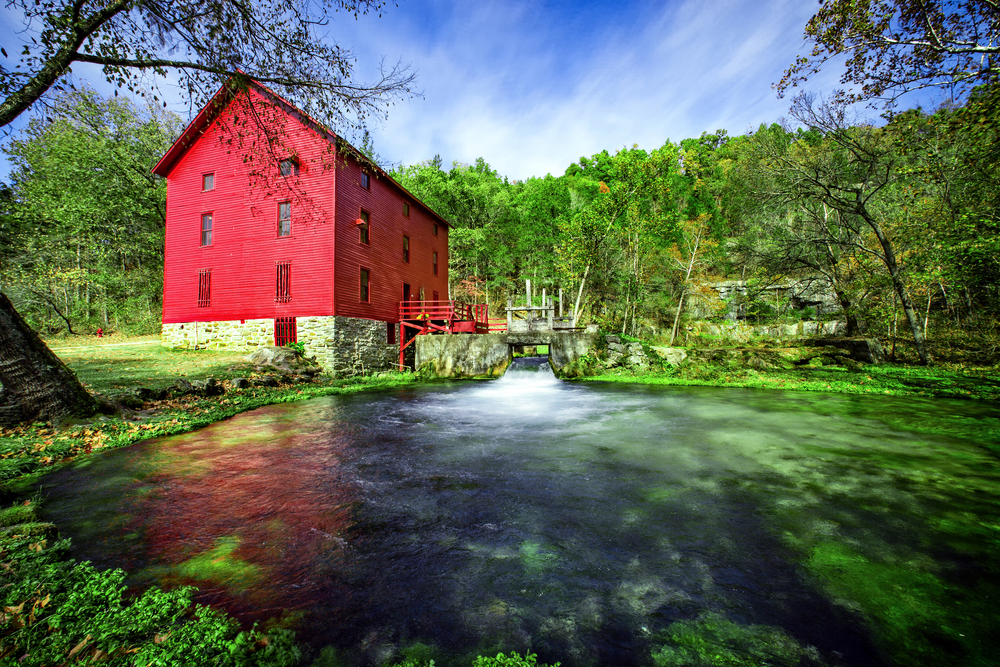 Ste. Genevieve National Historical Park
The town of Ste. Genevieve was founded in 1750 on the Mississippi River as the first permanent settlement in Missouri. French Canadian settlers came here because of the great soil for agriculture.
This fascinating national park in Missouri consists of many historic, Colonial-styled buildings.
The Jean Baptiste Vallé House was built in 1794 and the inside can be visited during ranger programs. The surrounding garden is open year-round and is free to explore.
This is thought to be the first formal, rose garden west of the Mississippi River, and it is a tranquil and pretty place for a stroll.
Another historic building is the Bauvais-Amoureux House which dates back to 1792. The Green Tree Tavern is the oldest building in the town from 1790 and is a pretty, wooden home.
If you love old buildings, then walking this historic district will make you fall in love with this national park in Missouri.
California, Santa Fe, and Oregon National Historic Trails
Missouri acted as the jumping-off point for settlers moving west during the mid-1800s. The three historic trails commemorated here are California, Santa Fe, and Oregon Trails.
Each of these trails historically began in Independence, MO, before moving westward. The official starting point was the Truman Courthouse which was built in 1836 with many renovations over time.
There are many sites within Missouri that you can visit and walk in the footsteps of pioneers. Parks, museums, and historic buildings act as a window into the past.
Make sure to stop by the Trailside Center, the National Frontier Trails Museum, and the Raytown Historical Society Museum to learn more about the Western Expansion.
This is one of the best places to experience fall in Missouri.
These three national parks in MO offer great places to visit if you are interested in the Old West.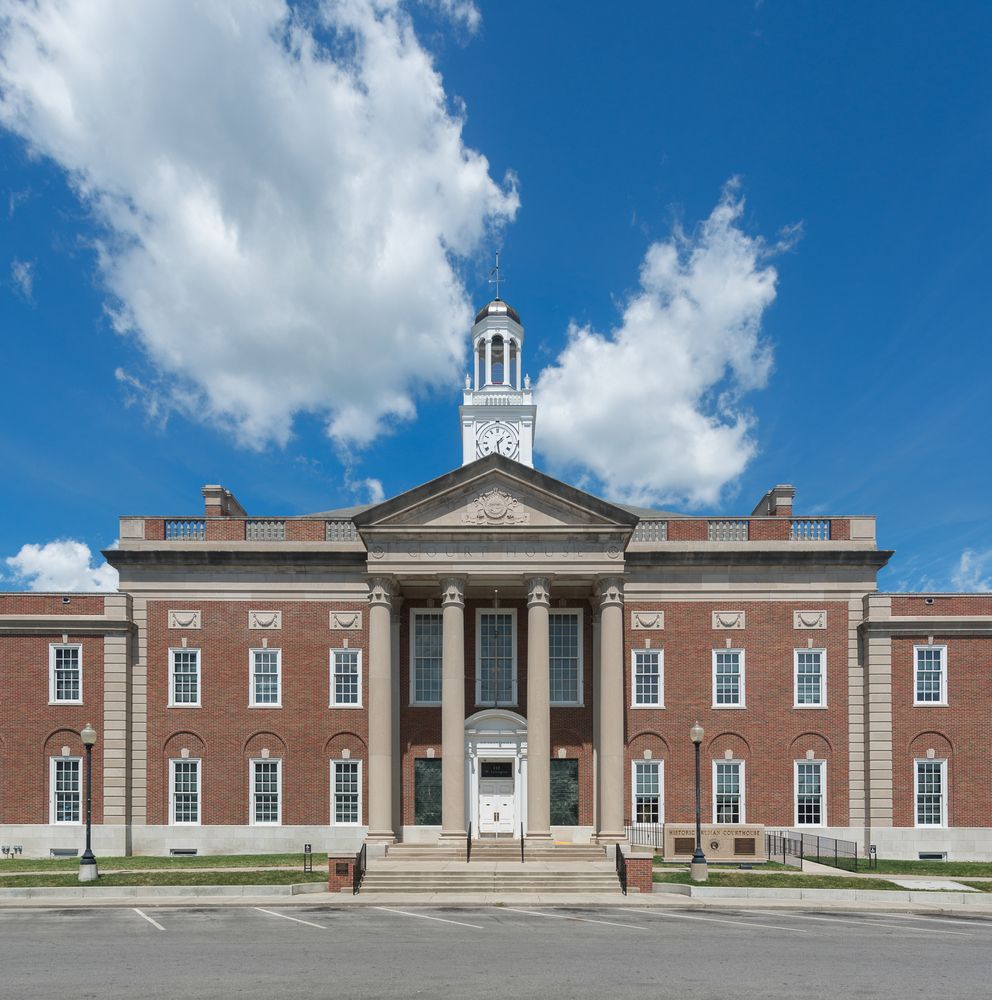 Lewis & Clark National Historic Trail
Another major historic trail that begins in Missouri is the Lewis & Clark National Historic Trail. This trail follows the route of the iconic Lewis and Clark Expedition.
This expedition of the west began in St. Louis, MO, in 1803. The trail stretches across eleven states before ending near Astoria, OR.
Like the other trails mentioned, the site along the Lewis & Clark National Historic Trail allows you to step back in time. Because of Lewis and Clark's journals, the locations where they had stopped can be identified.
Spirit Mound, Arrow Rock Bluff, Sugar Loaf Rock, and Tavern Cave are some of the natural features the explorers saw on their trip.
Along the route, there are also many Missouri parks, museums, and historic sites to check out.
The Lewis & Clark Boat House and Museum in St. Charles have replicas of a keelboat and two pirogue canoes that were used by the expedition. The boats are used in demonstrations and movies.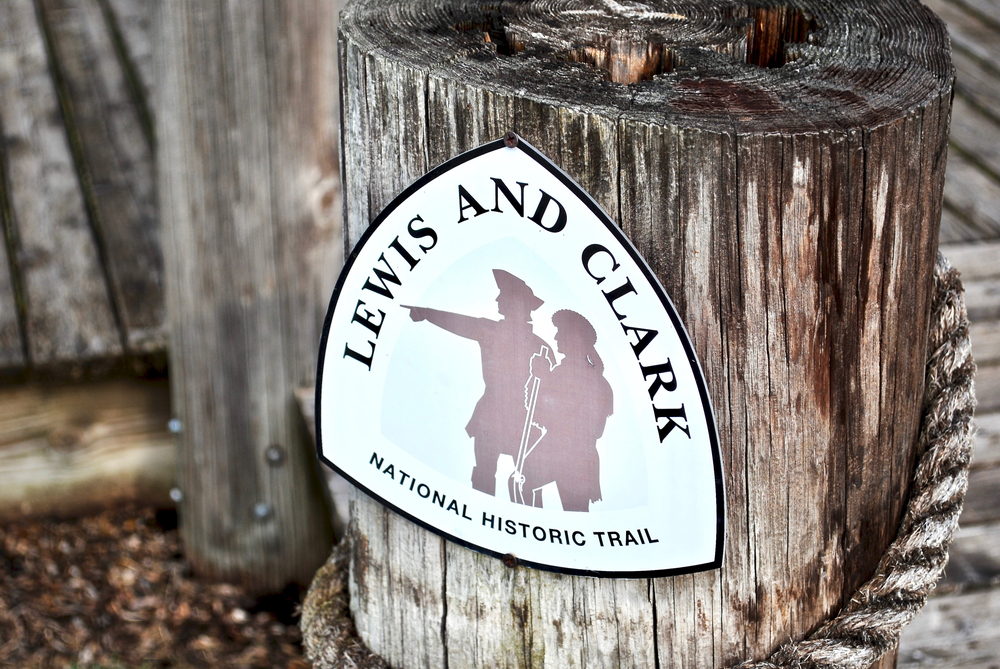 Pony Express National Historic Trail
The Pony Express acted as a mail service between St. Joseph, MO, MO, and Sacramento, CA. It was established in April 1860 and was in operation until October 1861.
A series of horseback riders could deliver a letter from one end to the other in only ten days which was super fast for the time.
To learn more about this Old West mail service, you can visit the Pony Express National Museum in St. Joseph. This museum is found in the old Pike's Peak Stables where Pony Express horses were once held.
The museum has many artifacts, maps, and dioramas. You can grab a selfie with the Pony Express Monument while in town too when you visit this national park in MO.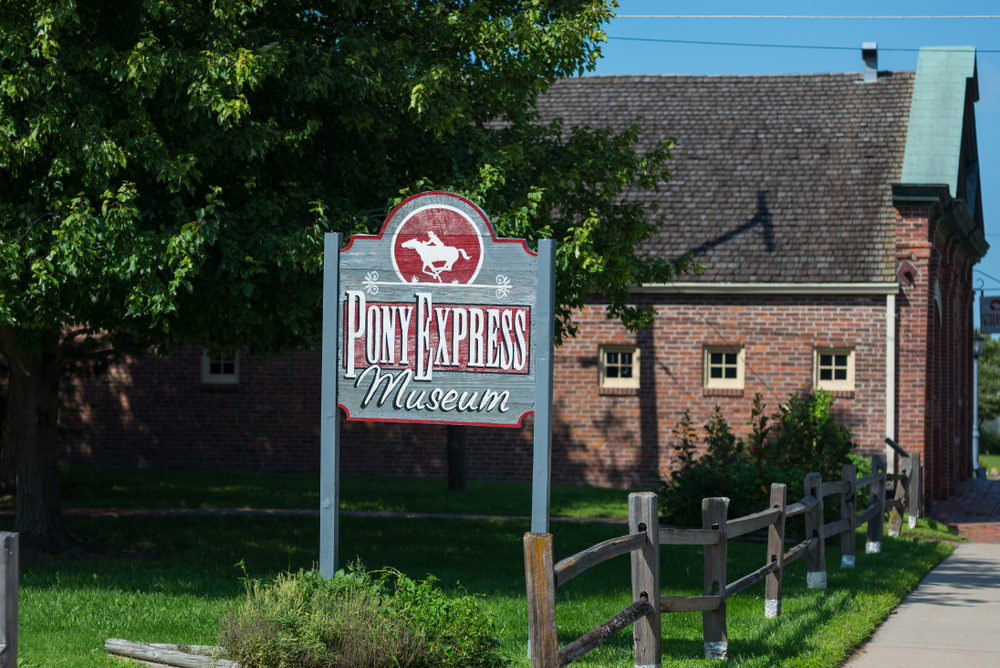 Trail Of Tears National Historic Trail
The Trail Of Tears is the name given to the route taken by forcefully displaced Native Americans from 1830 to 1850 due to the Indian Removal Act.
This was a dark time in American history but it is important to learn about it and pay respects to the lives that were affected.
The Trail Of Tears National Historic Trail connects nine states throughout the South and Midwest. There are many important points on the trail scattered around southern Missouri.
The Trail of Tears State Park's visitor's center has many exhibits and artifacts from the trail.
You can also hike through the same landscape where the Native Americans were marched. Take time in nature to contemplate.
Another interesting site to visit is Larry Baggett's Trail of Tears Memorial in Jerome on Route 66. This is a collection of folk art and rock sculptures honoring the Trail of Tears.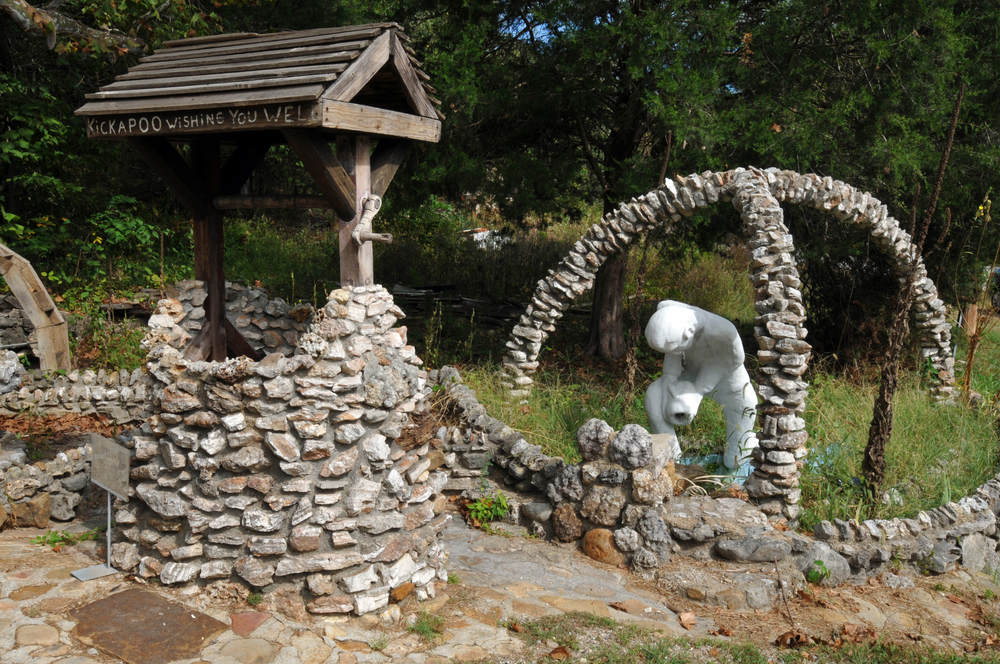 Packing List When Visiting National Parks In Missouri
If you are searching, here are some tips on how to pack lightly when packing to visit Missouri National Parks.
A concealed travel pouch may be one of the most important items you bring along when exploring the best National Parks in MO. It is always important to protect your personal information. Identity thieves are everywhere.
This unisex RFID-blocking concealed travel pouch is lightweight and comes in several colors. It has lots of organization to give you peace of mind. You can place it under your clothes next to your body to carry your ID safely.
If you have a pouch already that does not come with RFID protection, as I do, these RFID sleeves are the perfect solution.
If you are planning on taking a lot of pictures with your phone you will definitely want to consider an external charging battery. This Anker high-speed phone charging battery is the exact one I carry with me on all of my trips.
I like that it holds its charging capabilities for several uses so I do not have to worry about it while out and about, and if I forget to recharge it at night, it will still be good to go the next day.
My daughter gifted me with this FugeTek selfie stick and tripod setup for my birthday. I absolutely love it! It is made of lightweight aluminum and is so easy to use.
It has Bluetooth connectivity and is a breeze to use for taking Insta-worthy selfies while discovering island getaways in the US.
I never much believed in using packing cubes when traveling. That is until I tried them. Now I am hooked. These are the exact cubes I use to stay organized when I pack for a trip!
You will want to bring your own refillable water bottle with you.
I never leave home on a trip without my Bobble filtration bottle. The 18.5-ounce size is perfect for your adventures and it fits nicely in the pocket of a backpack.
This replaceable carbon filter ensures fresh water whenever you want it.
Perhaps you are traveling a long distance and packing space is a premium in your suitcase, or in your car.
Then this collapsible silicone foldable water bottle would work well for you. Would not take up much space at all. 
You will want a backpack or daypack with you to store snacks, your water bottle, phone, extra clothes, etc.. while visiting Missouri's National Parks. No matter the time of day or evening.
This foldable water-resistant backpack would be great. And it comes in many different colors.
—
As you can see when it comes to hiking in Missouri, there are so many options.
There are so many amazing MO national parks that honor history and nature alike.
These parks in Missouri help visitors to see what life was like in the past and learn about Native Americans, the Old West, and more.