Are you searching for things to do in Kansas City Missouri?
There are so many awesome things to do in Kansas City to add to your Missouri bucket list.
This lively Midwest city is a great place for a family vacation, a couple's getaway, or a friends' trip.
There are so many KC attractions to keep everyone in your group happy and entertained. Are you a fan of sports, music, art, shopping, or history? If you answered yes to any of those, then Kansas City is for you!
Kansas City, Missouri (KCMO) is found on the state border and should not be confused with Kansas City, Kansas (KCK), even though they are right next to each other.
KCMO is about 4x larger by population and is much more touristy.
Now, get ready for a fun time in this vibrant Midwest city, with these Kansas City MO attractions!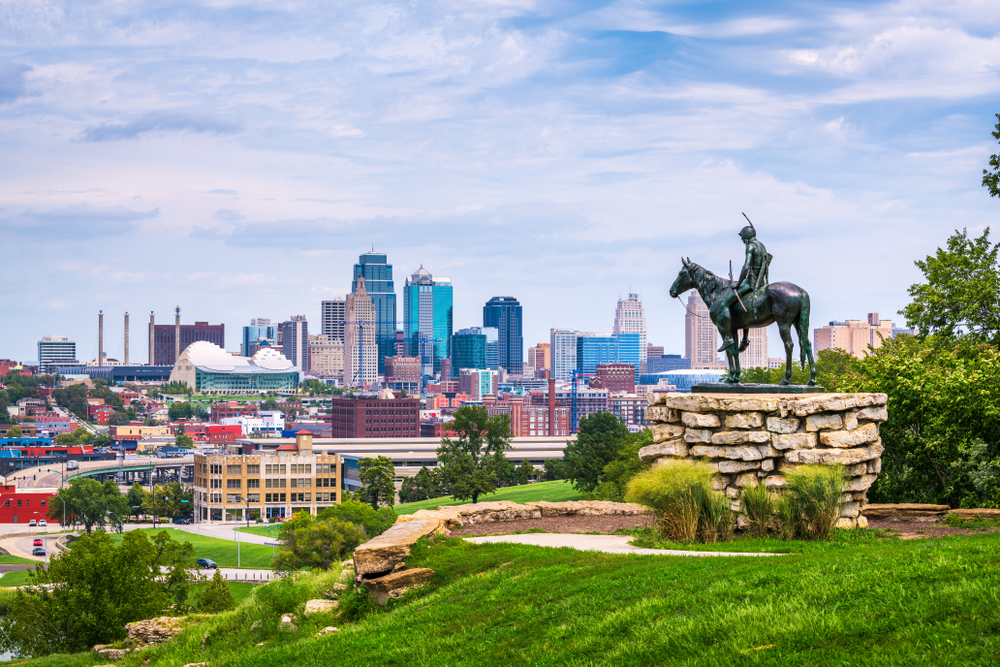 14 Best Things To Do In Kansas City, MO You Shouldn't Miss
Walk Through History at the National WWI Museum
The National World War One Museum is easy to spot because of the Liberty Memorial Tower standing at 217 feet above the city. This is a great place for a view of all of downtown Kansas City.
This museum is known as being one of the best of its kind in the country. Whether you are a huge history buff or not, this is an interesting and informative museum to visit.
Add this to your Midwest road trip bucket list for sure!
When you enter the main part of the museum, you will cross a bridge over a field of nine thousand poppies.
Each flower represents one thousand deaths in the war. This is so powerful to see in person.
The museum strives to allow visitors to see the war through the eyes of the people who lived it. There are a ton of historic pieces, including a tank, guns, uniforms, and more.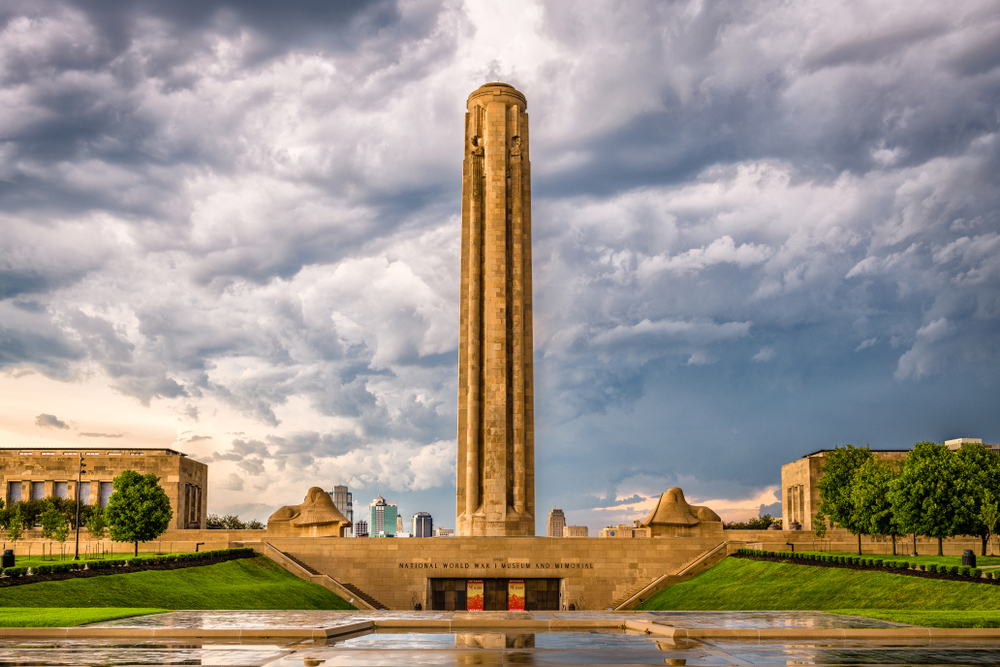 Wander The Country Club Plaza
The Country Club Plaza is a gorgeous area of Kansas City to spend the weekend, for shopping and eating out.
Even if you are on a budget and do not want to spend a dime, the Plaza is a great place to walk around and soak in the atmosphere of the city.
The district dates back to the 1920s, and this is reflected in the pretty architecture. If you visit in the winter, you can see the buildings covered in Christmas lights.
Kansas City is known as the City of Fountains, and you can see some of those fountains here, including the Neptune Fountain and the Fountain in Mill Creek Park (formerly the J.C. Nichols' Fountain).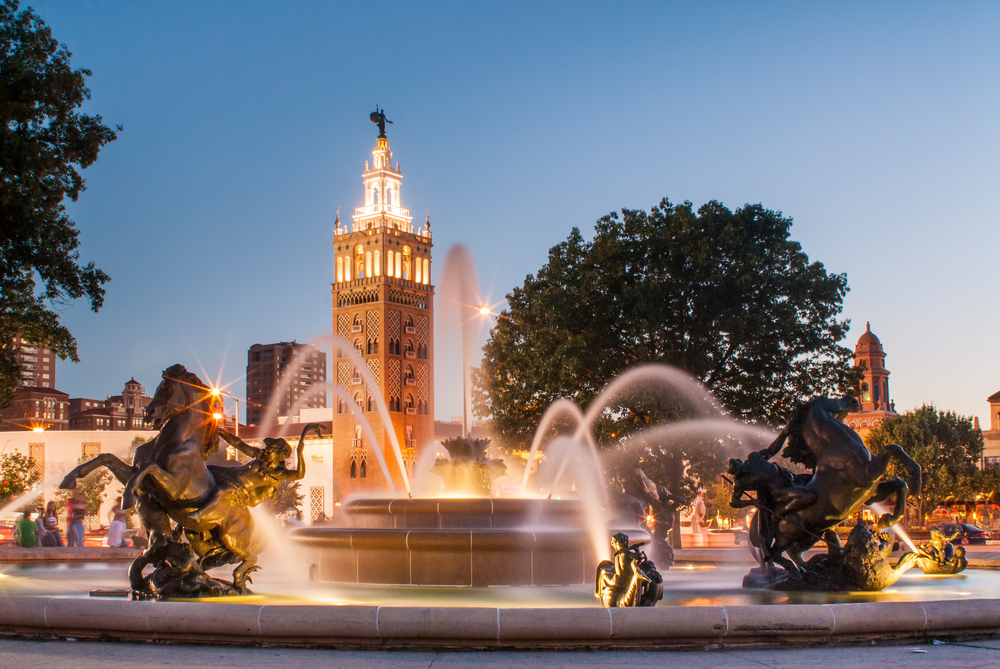 Find Beauty at Some Art Museums
There are a couple of cool art museums in Kansas City to check out if you are an art lover. They are within walking distance to each other so you can spend a few hours soaking in the culture. Both are free as well!
The first is the Nelson Atkins Museum of Art. This grand building houses a ton of work from all over the world and from many time periods.
Outside you can walk the grounds as you admire flower gardens and sculptures. Make sure to snap a photo with the iconic, giant shuttlecocks.
Next, the Kemper Museum of Contemporary Art welcomes you with a large, spider sculpture outside. Unlike the Nelson Atkins, this museum focuses on up-and-coming artwork and more modern styles.
Interestingly, Kemper's Café Sebastienne is known as one of the best restaurants in Kansas City. Eat lunch here surrounded by gorgeous pieces of art.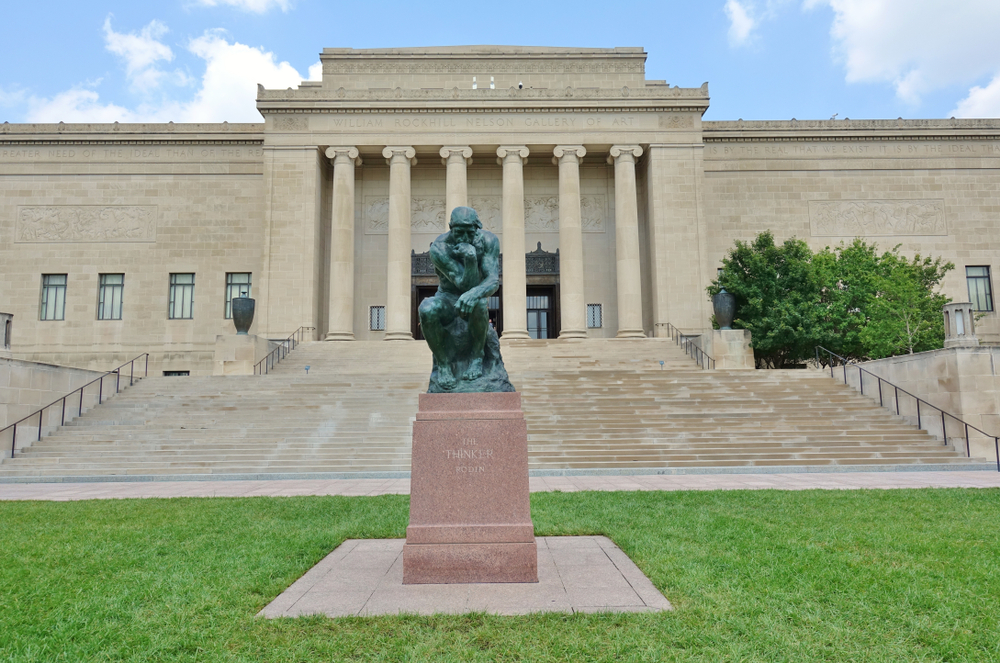 Flashback at the National Museum of Toys and Miniatures
If you are looking for unique things to do in Kansas City, Missouri, this would make a great Missouri road trip!
Head to the National Museum of Toys and Miniatures. There are over 80,000 pieces here to look at dating from the 18th century through to today.
You will be amazed at the antique toys and feel nostalgic about the toys from your childhood.
It is interesting to learn about what kids of the past played with and see how toys have developed over the years.
The miniatures collection is really cool too. You will be awed at the 1:12 scale models of famous buildings, furniture, and artwork.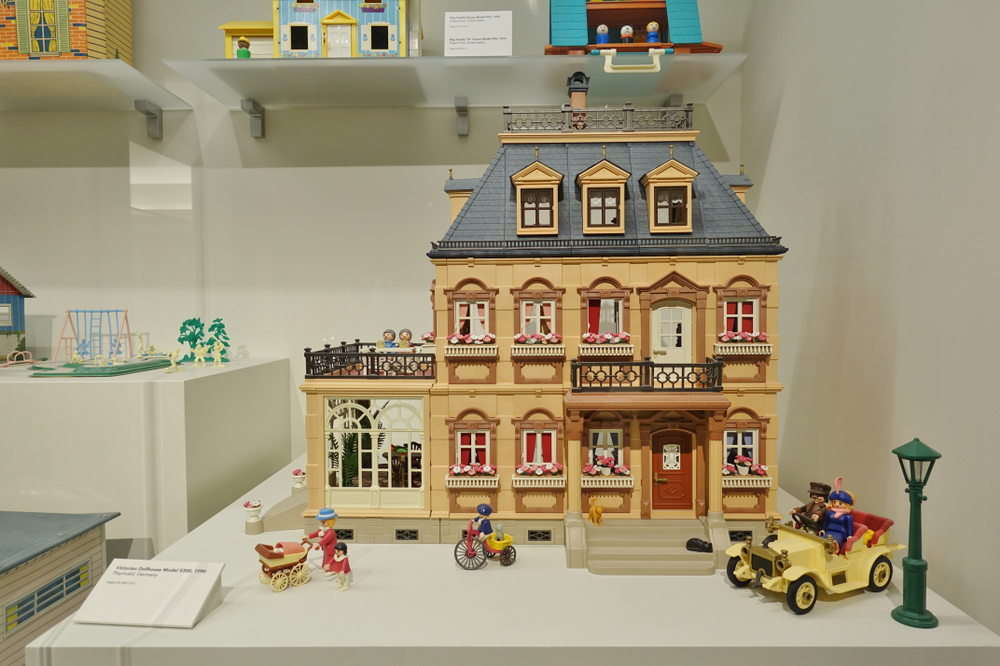 Step into History at Union Station
Kansas City's Union Station opened in 1914 and while you can still catch a train here, it is so much more than that!
This is one of the top attractions in KCMO because there is so much to do in this historic building.
Come to Union Station to admire the gorgeous architecture, enjoy a delicious meal, or pick up some tasty fudge.
There is also a movie theater and an escape room. Exhibitions are held throughout the year on different topics.
One of the best things to do here is to visit Science City.
This awesome, interactive experience will help teach kids about all sorts of science topics. The planetarium puts on awesome astronomy shows.
The huge Model Train Gallery is great for anyone interested in locomotives. Also, make sure to visit Union Station during Christmas for pretty decor and a giant tree.
If you are looking for accommodations, here are some of the best Airbnbs In Kansas City MO to look into.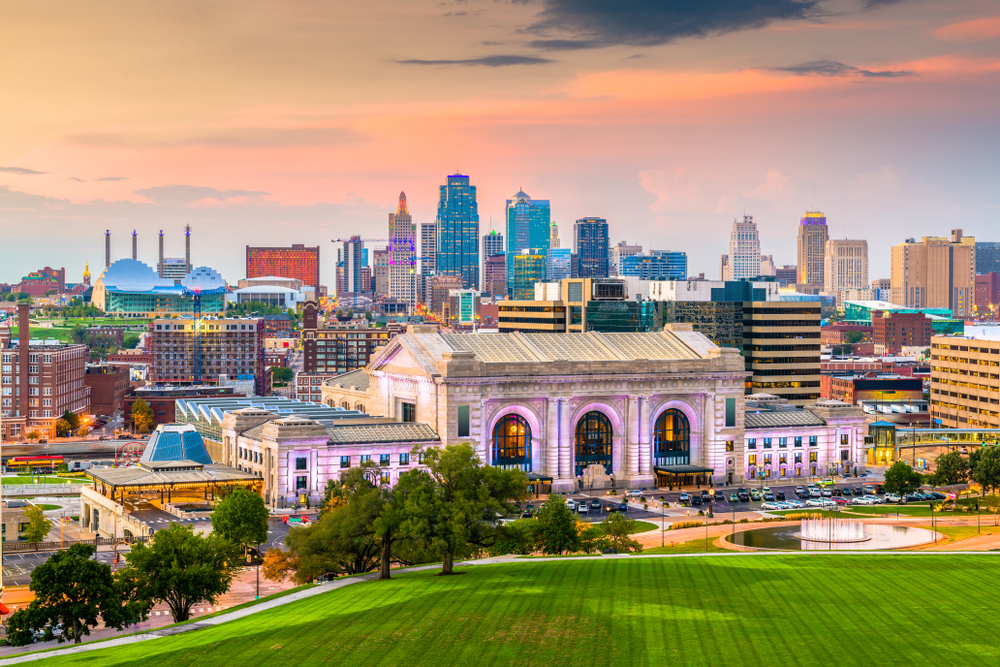 Have Fun at Crown Center
Crown Center downtown is another great place for shopping and entertainment. The pretty fountains shooting from the ground in front are an Instagram-worthy scene.
Hallmark was founded in KC, and you can learn its history at the Hallmark Visitors Center. Eat at Fritz's Railroad Restaurant to have your meal delivered by a model train.
Crown Center has some of the best things to do in Kansas City for kids. The SEA LIFE Kansas City Aquarium allows you to get eye-to-eye with awesome aquatic creatures.
Come see the Kansas City skyline built with LEGO bricks at the LEGOLAND Discovery Center. The center has interactive playrooms, creative workshops, and fun games and rides. If your kids are obsessed with LEGOs, they will love it here!
During Christmas, Crown Center becomes a pretty wonderland. The 100-foot Mayor's Christmas Tree stands bright in the square. There is also an awesome ice skating terrace.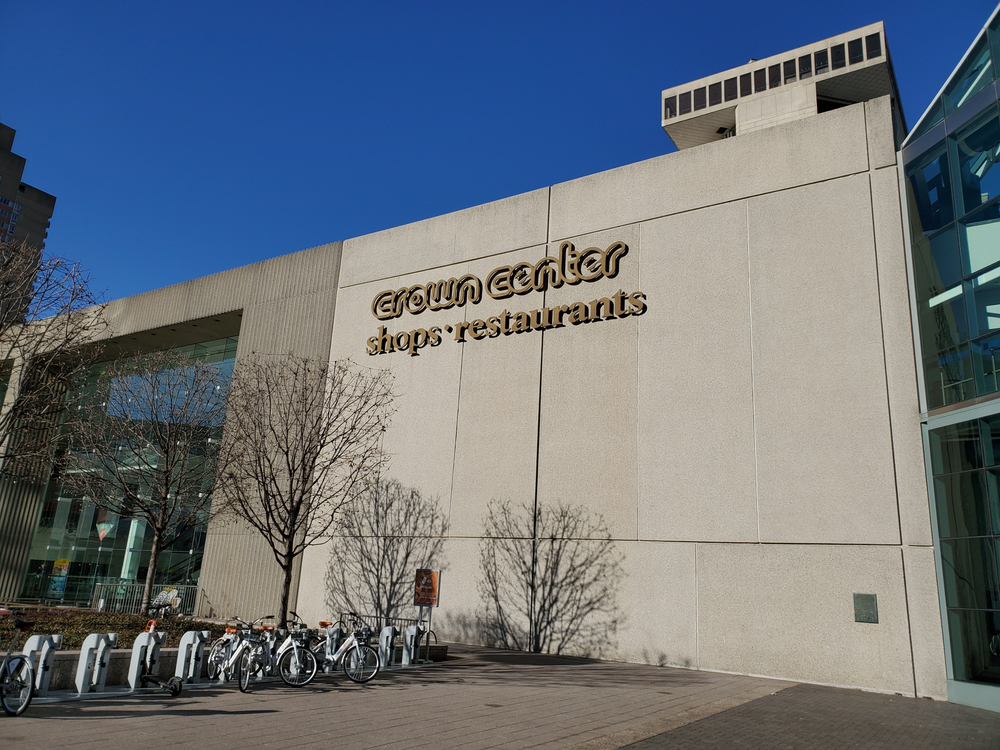 Taste Test at the Boulevard Brewing Company
If you are looking for more adult fun, then you can take a tour of a brewery.
The Boulevard Brewing Company was founded in Kansas City in 1989 and is now one of the most popular local breweries in the Midwest.
Take an hour-long tour to learn about the history of the company and see how the beer is made. The tour ends with a tasting.
You can come to the Beer Hall as well where there are twenty-four flavors on tap. The Rec Deck is the place to enjoy deck shuffleboard, tabletop shuffleboard, or foosball while drinking a cold one.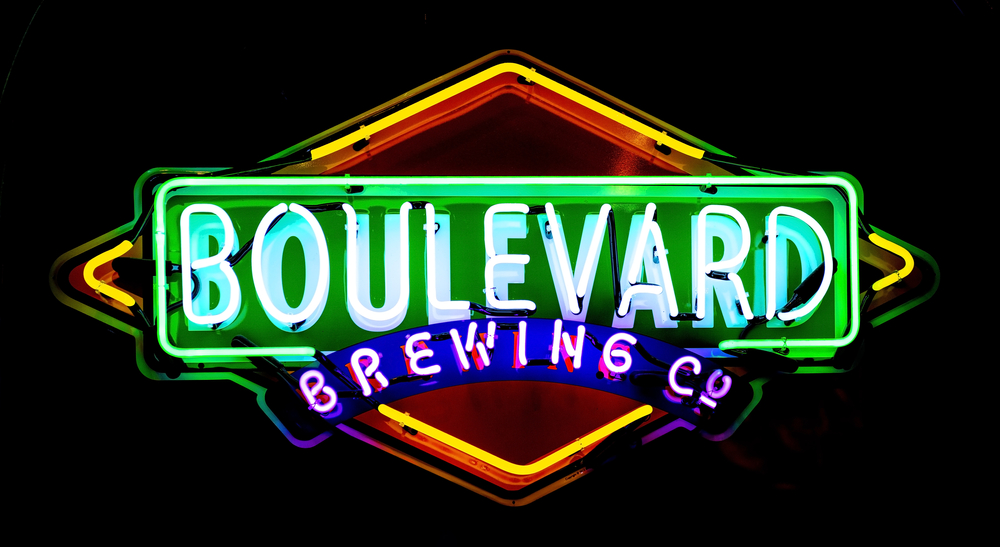 See a Show At The Kauffman Center For The Performing Arts
The Kauffman Center for the Performing Arts is a quirky, modern building that easily draws the eye.
After opening in 2011, this has become one of the best places in Kansas City to watch an amazing performance.
Plays, musicals, concerts, dances, and more take place here so there is entertainment for all tastes. The center also strives to help young people see and perform art here as well.
If you want to learn more about the Kauffman Center, then you can take a guided tour. The Dining Experience restaurant is exactly what the name implies and is a great place to eat in KC.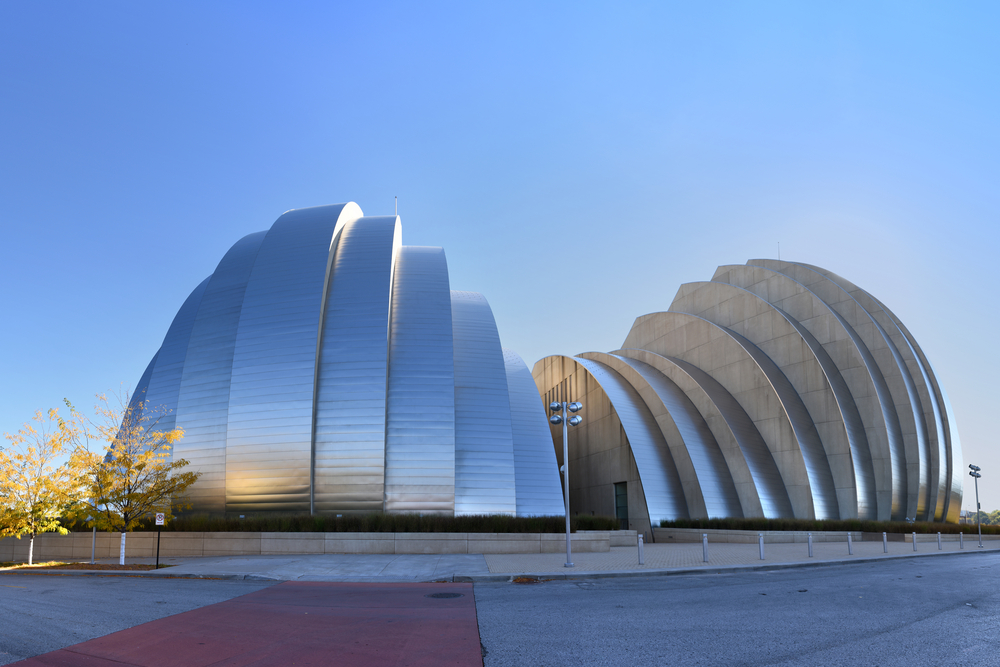 Escape into Nature At Loose Park
If you want some time in nature, then pack a picnic and head to Loose Park.
While this 75-acre green space was once the location of the Battle of Westport during the Civil War, it is now a peaceful place to relax.
A walking path will lead you through trees and along a pond.
There are many fountains, statues, and Civil War markers to see. Grassy hills provide a place to play a game of catch or have a family picnic.
The rose garden here has over three thousand roses in more than 130 varieties.
This is a great spot for a photo shoot or even a romantic wedding. This park is definitely one of the best free things to do in Kansas City, MO.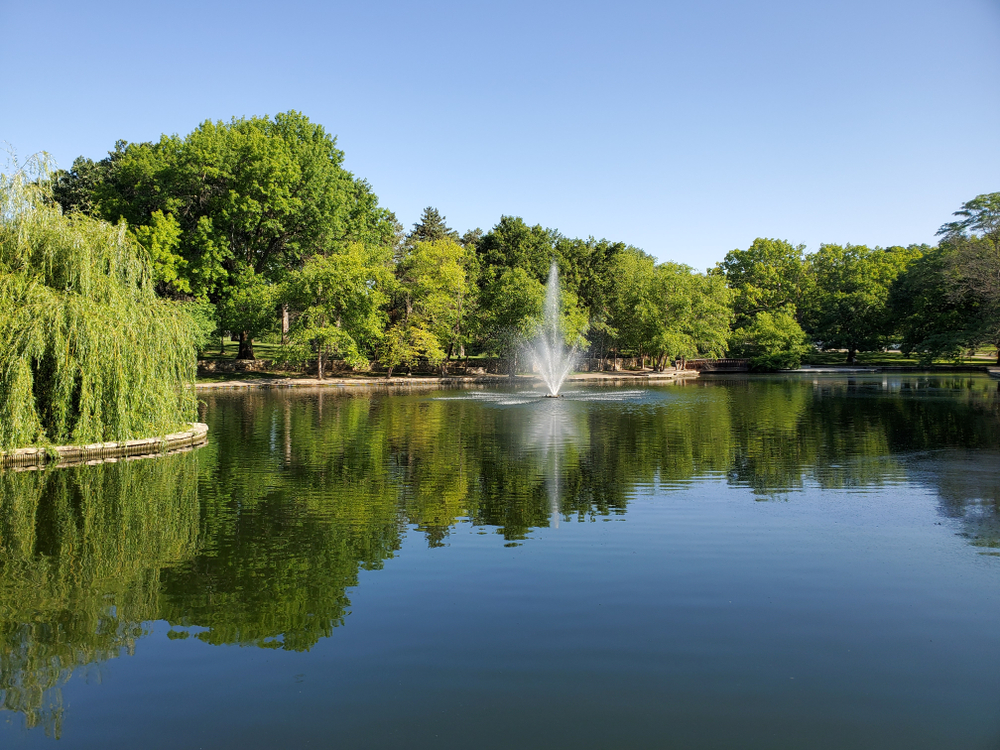 Shopping At The City Market Is One Of The Best Things To Do In Kansas City MO
The City Market is a farmers' market found in the River Market district of Kansas City.
This market has a rich history that dates back to 1857. Since it is open every day all year, there is no excuse not to add the market to your Kansas City itinerary.
The market is known for its wide variety of produce, spices, and goods from around the world. Pick up some delicious food and a pretty bouquet of flowers.
There are a ton of restaurants around the market that sell a ton of different and international cuisines. There are also events held here throughout the year, including concerts.
Next to the City Market is the Arabia Steamboat Museum which has the world's largest collection of pre-Civil War artifacts. The artifacts here were recovered from a sunken steamboat.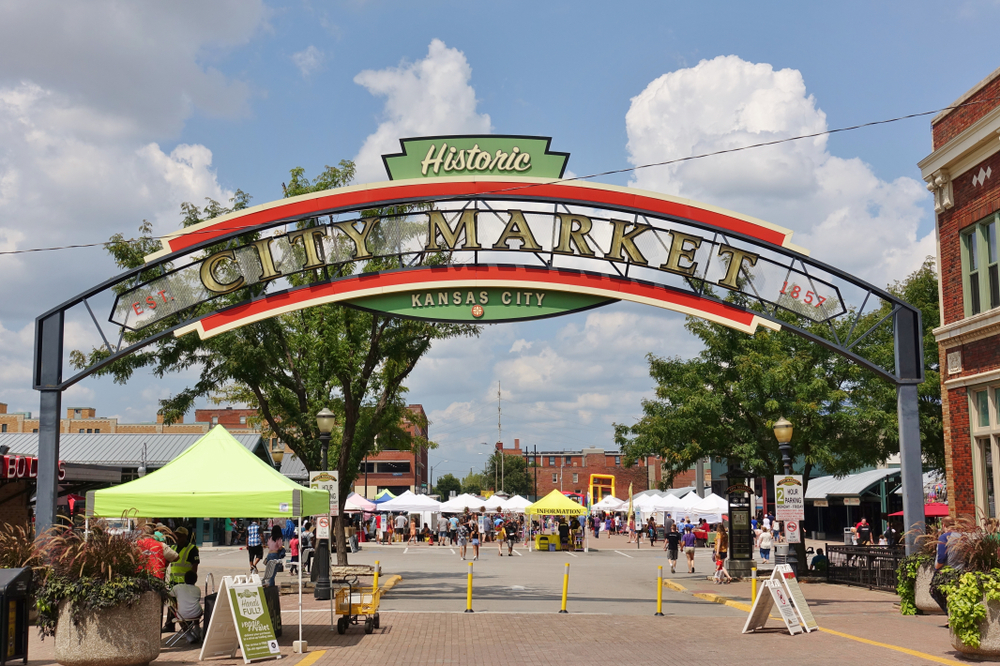 Learn Sports History At The Negro Leagues Baseball Museum
The Negro Leagues Baseball Museum is one of the only museums in the country dedicated to the racially segregated history of baseball.
This museum was founded in 1990 and is found in the historic 18th and Vine Jazz District.
Come here to learn about the Negro Leagues and the later integration. The museum pays tribute to the Black players who made history and paved the way for players today.
Check out the gift shop, too, so you can pick up some really cool memorabilia.
If you want some more baseball fun while in town, catch a game at the Kauffman Stadium. The Kansas City Royals won the World Series in 2015.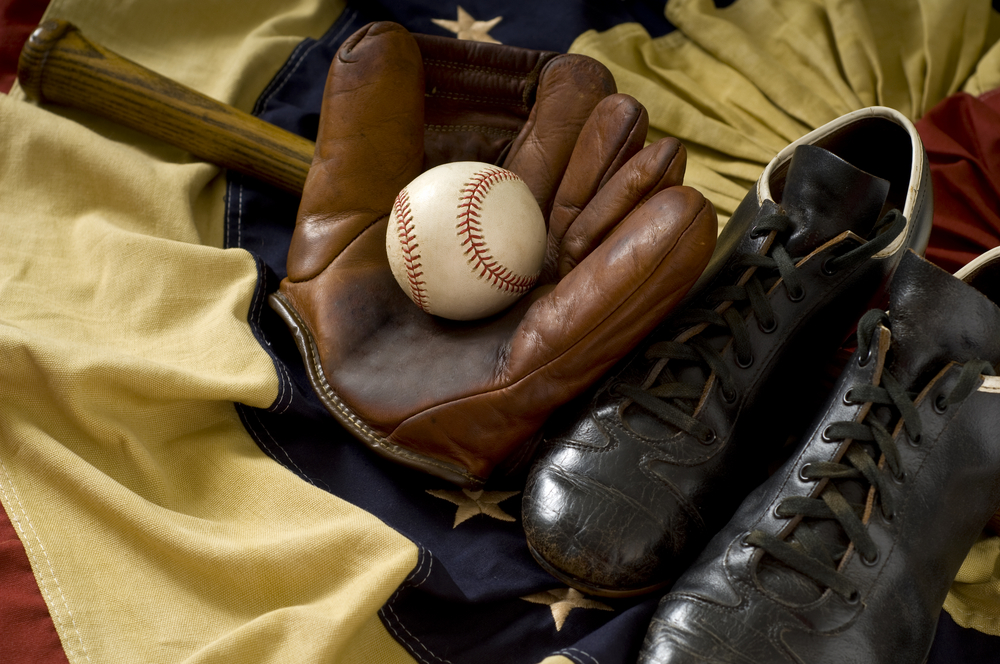 Listen To Music At The American Jazz Museum Is One Of The Relaxing Things To Do In Kansas City Missouri
Of course, the 18th and Vine Jazz District is also where you will find the American Jazz Museum. This Kansas City activity is all about celebrating the history and culture of jazz music.
There are cool exhibits here as well as listening stations, interactive aspects, and mixing boards. You will see Charlie Parker's saxophone, one of Ella Fitzgerald's sequined gowns, and so much more.
After walking through the museum, head to the Gem Theater to hear some live music. This theater dates back to 1912 and is completely renovated. Or you can come to the Blue Room jazz club.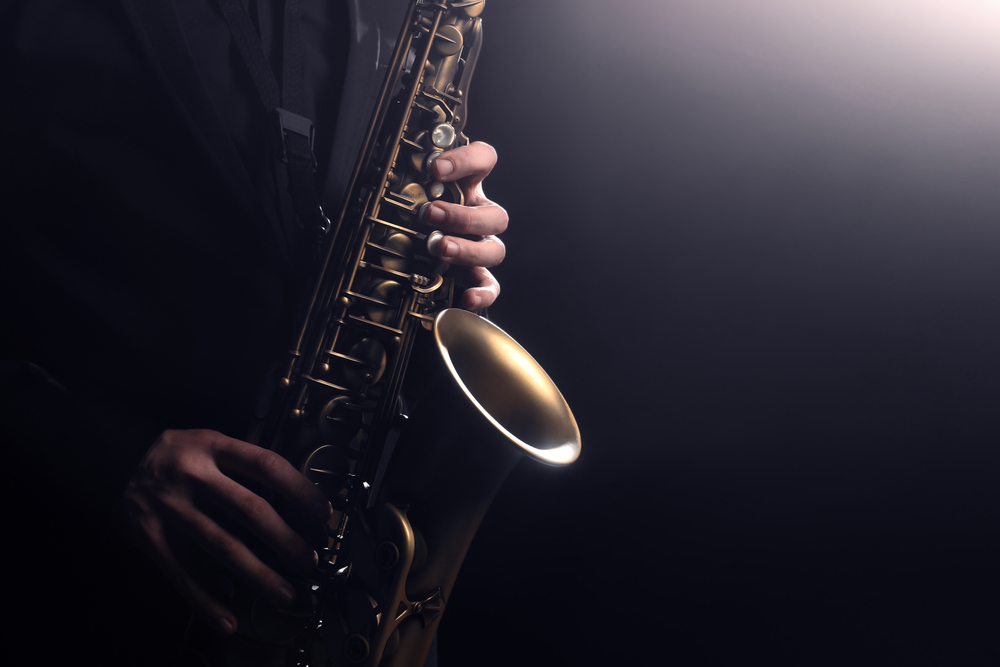 Check Out The Books At The Kansas City Public Library
You might not think a library would be cool enough to land a place on the list of best things to do in Kansas City, but the Kansas City Public Library is no ordinary library.
Or maybe it's the library's parking garage that is the real star since you won't be able to drive past it without staring out your window.
The exterior walls are a Community Bookshelf made of 25-foot high book spines.
The books were all voted on by locals and include classics like Lord of the Rings, Charlotte's Web, and To Kill a Mockingbird. This is a great place for a selfie if you are a book lover!
The Central Branch library is across the street and should be visited as well. There are interesting events and exhibits.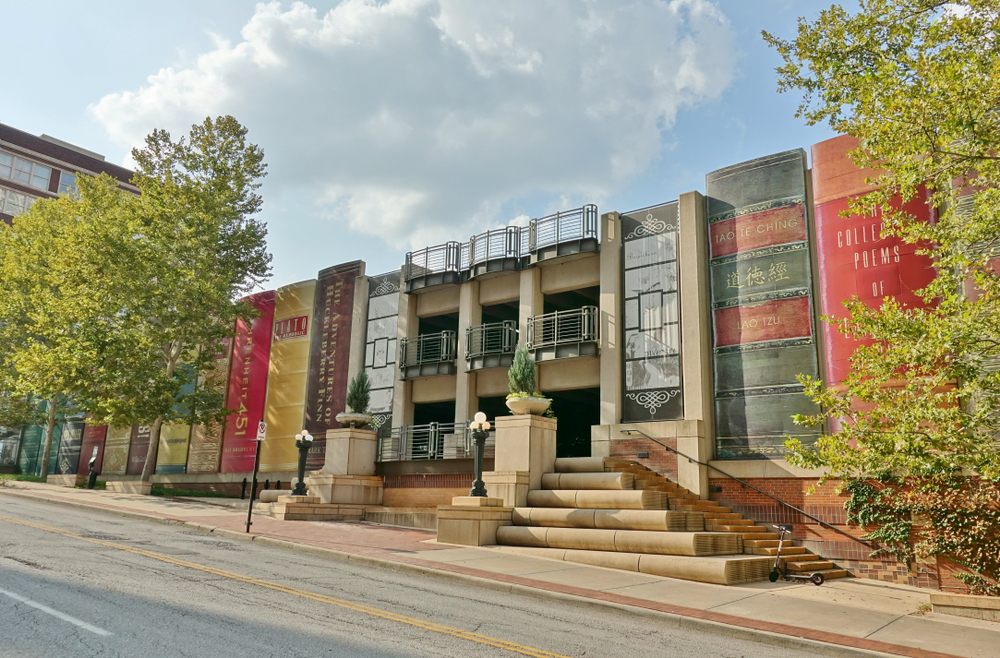 Watch A Race At The Kansas City Speedway
Okay, so the Kansas City Speedway is technically in KCK, but it still earns a spot on our list. If you are wanting a high-adrenaline and high-speed activity, then the speedway delivers.
There are NASCAR races and other events here throughout the year. Come early on race day to enjoy the entire experience and some of the pre-race events. You can meet drivers or watch teams prepare.
If you are really ready to get your heart pumping, you can sign up for the driving experience.
You can get behind the wheel yourself, or if you are not up for that, you can sit in the passenger seat while a professional drives the car.
You can also try to hit it rich at the nearby Hollywood Casino at Kansas Speedway.
Here are other cool things to do in Kansas City Kansas.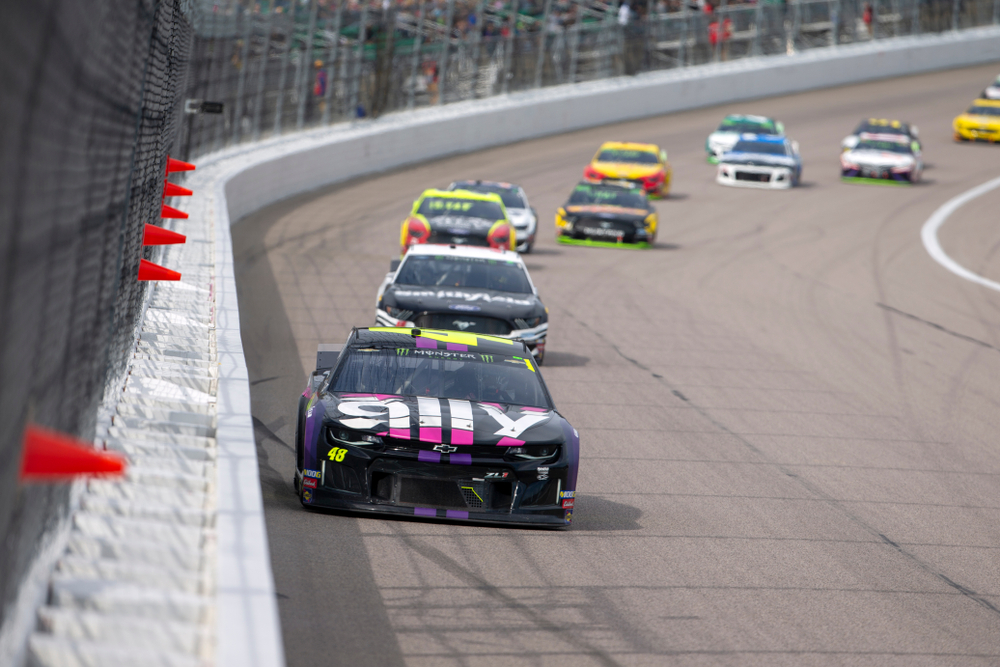 Packing List For A Trip To KCMO
If you will be traveling, either by plane or by car to the midwest, here are some tips on how to pack lightly.
A concealed travel pouch may be one of the most important items you bring along when visiting Kansas City MO. It is always important to protect your personal information. Identity thieves are everywhere.
his unisex RFID blocking concealed travel pouch is lightweight and comes in several colors. It has lots of organization to give you peace of mind.
You can place it under your hiking clothes next to your body to carry your ID safely.
If you have a pouch already that does not come with the RFID protection, as I do, these RFID sleeves are the perfect solution.
This configuration comes with enough credit card sleeves that the entire family would be protected. They are slim too, so they will easily fit into your pouch or wallet.
If you are planning on taking a lot of pictures with your phone you will definitely want to consider an external charging battery. This Anker high-speed phone charging battery is the exact one I carry with me on all of my trips.
It can be used on a variety of phones, not just an iPhone like I have. And wow is it fast!
I like that it holds its charging capabilities for several uses so I do not have to worry about it while out and about, and if I forget to recharge it at night, it will still be good to go the next day.
My daughter gifted me with this FugeTek selfie stick and tripod setup for my birthday. I absolutely love it! It is made of lightweight aluminum and is so easy to use.
It has Bluetooth connectivity and is a breeze to use for taking selfies when staying in one of the best Airbnbs in Illinois.
Hydration is so important when traveling. You want to remain hydrated throughout your travels to support your immune system which in turn will be stronger to fight off any germs you will encounter during your travels.
You will want to bring your own refillable water bottle with you.
I never leave home on a trip without my Bobble filtration bottle. The 18.5-ounce size is perfect for hiking and it fits nicely in the pocket of a backpack.
When filled with water, it is not too heavy to carry. And the charcoal filter ensures fresh clean water whenever you fill the Bobble.
Perhaps you are traveling a long distance and packing space is a premium in your suitcase, or in your car.
Then this collapsible silicone foldable water bottle would work well for you. Would not take up much space at all.
You will want a backpack or daypack with you to store snacks, your water bottle, phone, extra clothes, etc.. when hiking This foldable water-resistant backpack would be great
It is very affordable and is available in many color options for you to choose from. The fact that it folds down into a zippered pouch will make it easy to pack.
—
Kansas City, Missouri, is a lively, fun, and diverse city perfect for a Midwest vacation. Found nearly in the middle of the U.S., this is an awesome city to visit.
Things to do in KCMO include interesting museums, pretty shopping districts, and amazing architecture.
Kids will love running around in parks while couples will make romantic memories walking the historic streets.