There are so many cool museums in Kansas City, Missouri, and the surrounding area for you to visit!
No matter your interests, there are museums for you! From art to history to some really unique and one-of-a-kind museums, your time at these Kansas City museums will be well spent.
Visiting the many museums in this metropolitan area is one of the best things to do in Kansas City.
Get ready to plan an epic Kansas City itinerary!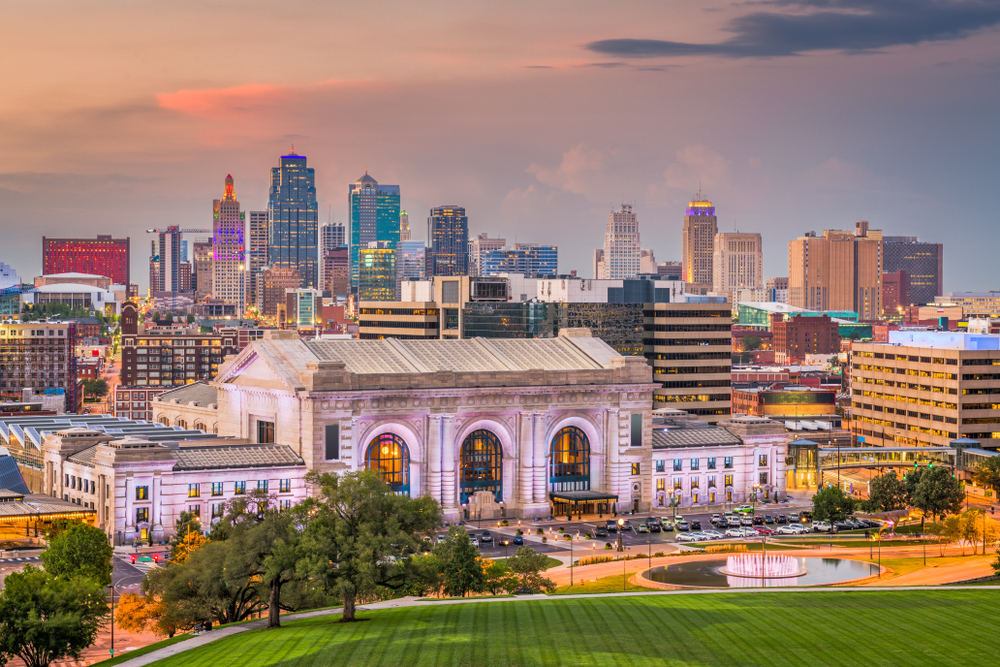 18 Interesting Museums In Kansas City, MO
National World War I Museum and Memorial
The National World War I Museum is known as one of the best museums in the country dedicated to WWI.
Whether you are a history buff or not, you can't help but appreciate this huge collection of WWI objects, documents, and memorabilia.
It is the most comprehensive WWI collection in the world. As you walk the museum, you will see airplanes, tanks, weaponry, posters, life-sized dioramas, photograph, and so much more.
There are also interactive displays.
When you first enter the museum, you will walk over a glass bridge with 9,000 poppies growing underneath.
Each poppy represents 1,000 deaths, honoring those who laid down their lives during the war.
If you are not afraid of heights, head to the top of the Liberty Memorial for amazing views of downtown KC.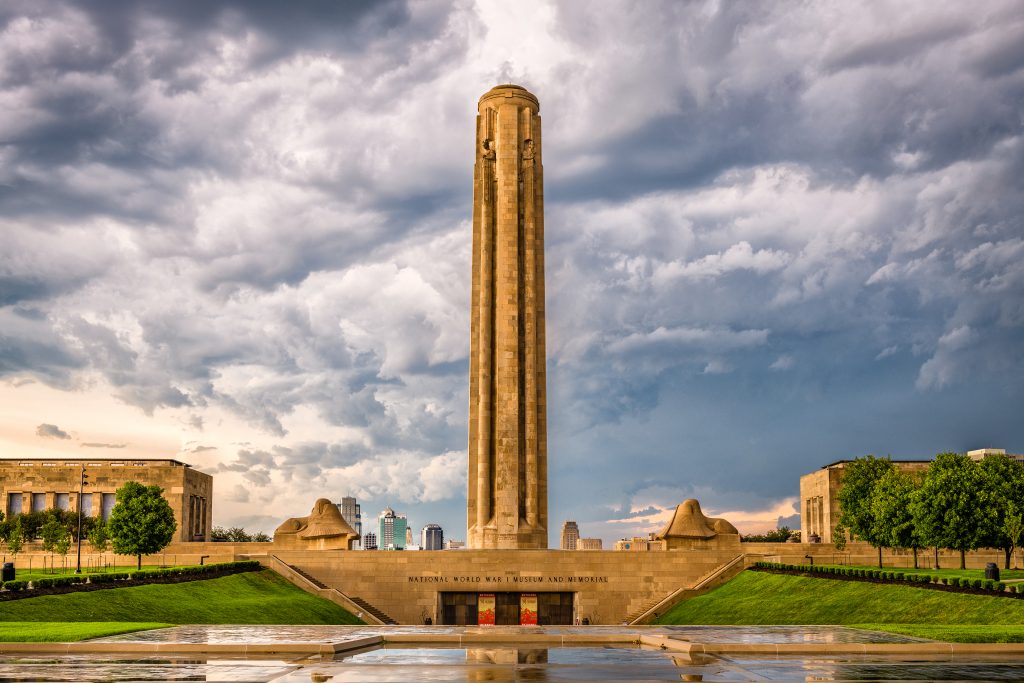 Nelson-Atkins Museum of Art
The Nelson-Atkins Museum of Art is one of the best art museums in Kansas City. You will be amazed by the over 40,000 pieces that date from ancient times through to today.
There is a diverse range of art and historic objects from Asia, Egypt, and Native Americans.
Paintings, photographs, sculptures, ceramics, and so much more await you in this beautiful building.
Don't forget to walk the paths outside to see pretty gardens and a ton of cool sculptures. You have to take a selfie with the iconic shuttlecocks that stand about eighteen feet high on the lawn.
You can bring a picnic to eat on the big, green lawn or pick something up at the museum's cafe. Admission to the museum is free.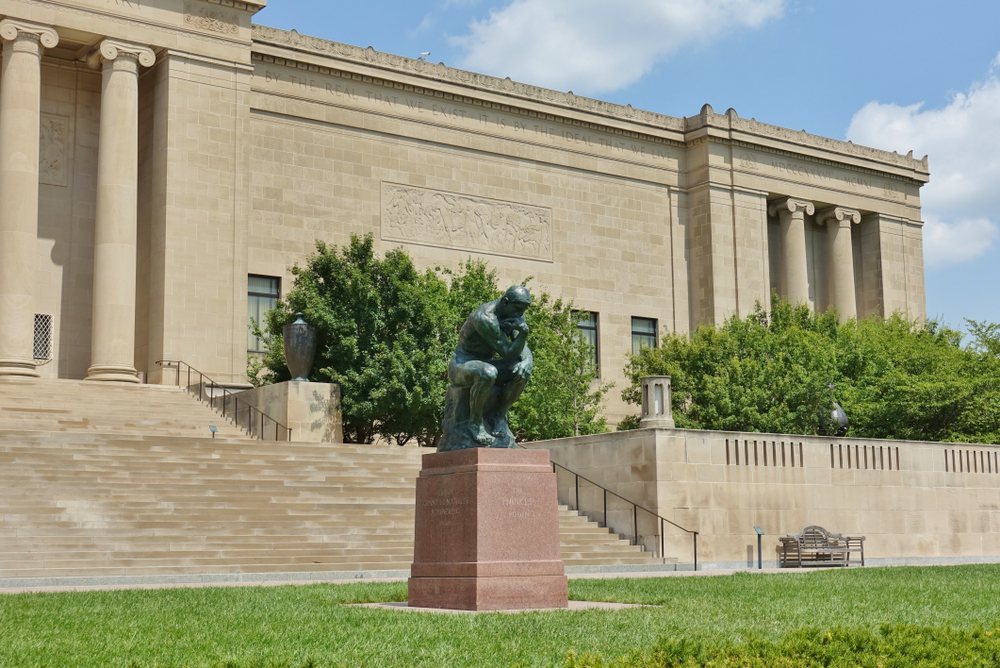 Kemper Museum of Contemporary Art
The Kemper Museum of Contemporary Art is a short walk from the Nelson-Atkins Museum and is a must-visit museum if you are more into contemporary art.
It is a smaller museum but is just as rich in culture.
Outside, you can see a few big sculptures including a black spider.
You will leave here with a greater appreciation of modern art after seeing the many cool installations, abstract paintings, and colorful and uniquely shaped cultures.
If you want a tasty meal, check out Café Sebastienne. This is a creative restaurant known as one of the best places to eat in Kansas City. You will be surrounded by artwork as you eat.
Admission is free here as well as the lectures, workshops, and programs the museum puts on. You can't miss out on this awesome Kansas City art museum.
National Museum of Toys and Miniatures
The National Museum of Toys and Miniatures will have you feeling nostalgic. There are a ton of old toys here as well as the world's largest collection of scale-model miniatures.
There are over 86,000 objects in total making this one of the coolest museums in Kansas City.
The Toys Collection has playthings dating back to the 18th century through to today. Along with a trip down memory lane, these toys are a good way to learn about history, culture, and socioeconomic.
The Miniatures Collection allows you to see models of architecture, famous works of art, furniture, and more. Many are working reproductions.
The museum is found on the University of Missouri – Kansas City Campus in the historic Tureman Mansion.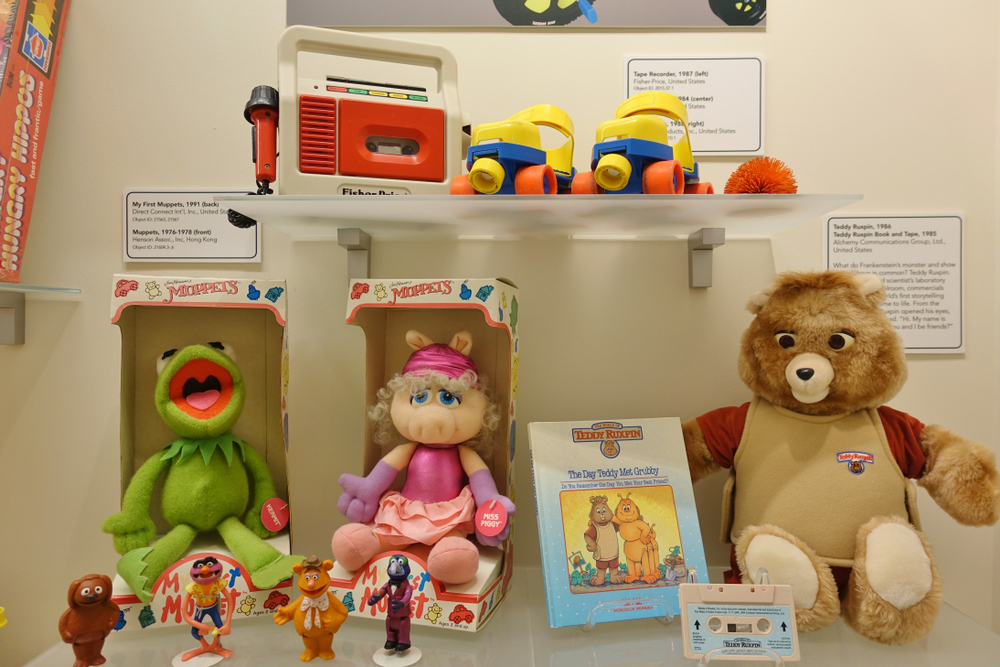 American Jazz Museum
Head to the historic 18th & Vine Jazz District and the American Jazz Museum.
This Kansas City museum celebrates jazz music through interactive exhibits, films, listening stations, and photographs.
You will even see instruments that belonged to famous musicians, contracts, handwritten letters, and even one of Ella Fitzgerald's sequined gowns.
You can listen to sound recordings on an assortment of devices including vinyls, cassette tapes, and phonograph cylinders.
After exploring the museum, you can listen to some live jazz at either the Blue Room or the Gem Theater. This is a great Kansas City activity for the whole family.
If you plan to extend your stay in Kansas City, here are some of the top Airbnbs In Kansas City.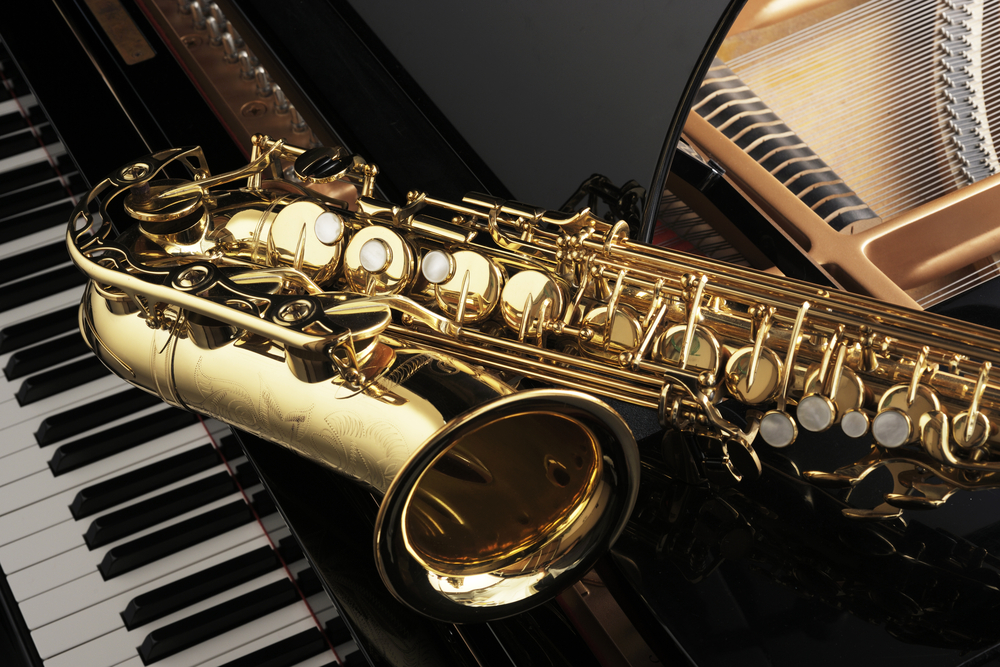 Negro Leagues Baseball Museum
Sports fans will want to visit the Negro League's Baseball Museum in Kansas City. Found right next to the American Jazz Museum, this is another great place to learn about the Black influence on American pop culture.
This is the only museum of its kind in the world with the goal of preserving the history of African-American baseball.
The YMCA where the Negro National League was founded in 1920 is located just two blocks away.
You will find a ton of memorabilia from this important era of American baseball.
The museum is organized in chronological order so you can go through history as you explore the exhibits.
One cool feature is the mock baseball diamond with ten life-sized, bronze statues of Negro Leagues greats playing a game.
You will also see uniforms, equipment, and a documentary narrated by James Earl Jones.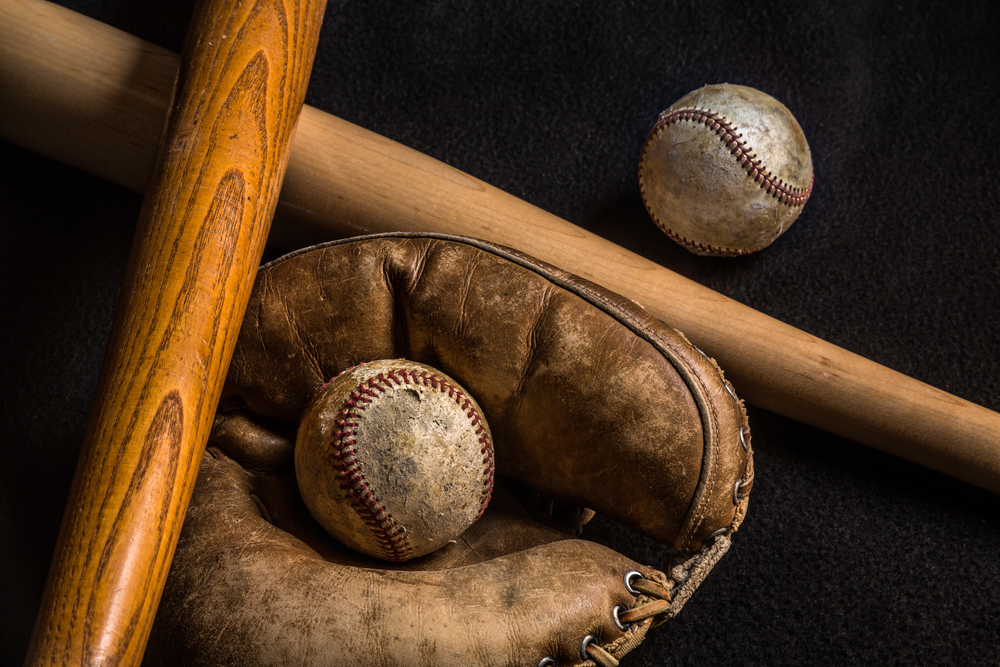 Kansas City Museum
If you want to learn some local history, then you should visit the Kansas City Museum. With free admission, this is a budget-friendly thing to do while in KC.
This museum is housed in Corinthian Hall, a Beaux-Arts mansion dating back to 1910. Admire the beautiful architecture outside before heading in to find over 400 artifacts, images, and art.
There are multiple floors to explore with preserved and restored rooms that will make you feel as if you have stepped back in time. The exhibits will walk you through the history of Kansas City.
The museum also has a boutique and a cafe making it one of the finest museums in Kansas City MO.
Arabia Steamboat Museum
The Arabia Steamboat Museum is one of the more unique museums in Kansas City and is perfect for anyone interested in history or treasure hunting.
Arabia sank in the Missouri River in 1856 and was not recovered until 1988. While it sank in the river not far from Kansas City, erosion and changes in the river's course eventually left it under a cornfield.
It was a treasure trove of American frontier cargo that tells a story of a different time.
The cargo was well-preserved because it was protected from light and air. At the museum, you will see many historic artifacts including, fine china, clothing, tools, toys, and more.
The museum is found at Kansas City's City Market, and it is a great place to stop by when downtown.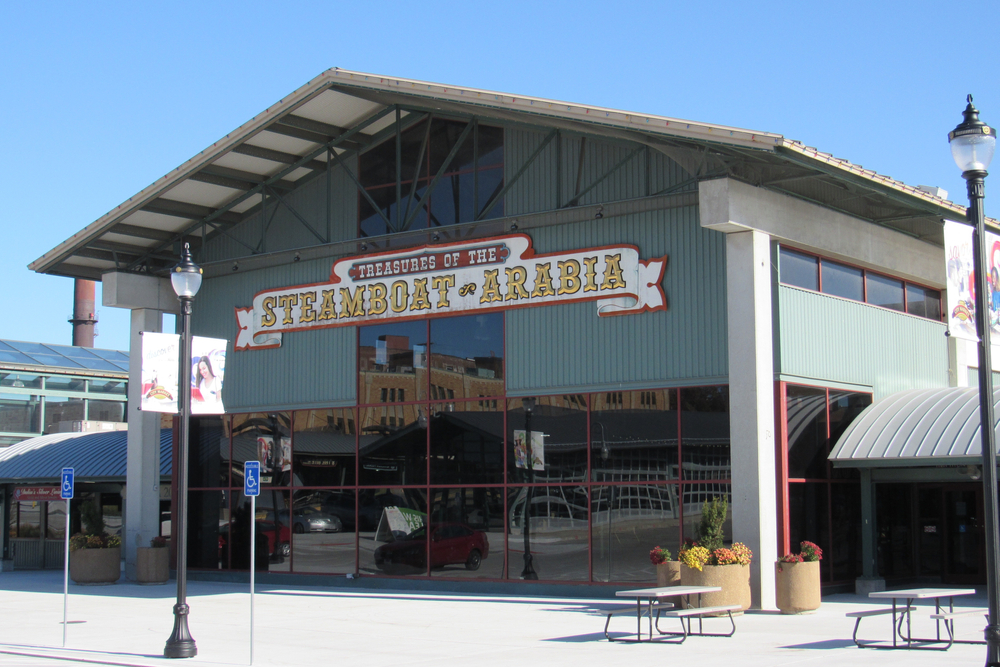 Wonderscope Children's Museum
If you are looking for Kansas City museums for kids, then head to the Wonderscope Children's Museum. This creative museum aims to make learning fun and to get kids interested in STEAM subjects.
There are both indoor and outdoor exhibits so this is a great place to visit year-round, rain or shine. Kids of all ages will have a blast with the interactive and unique playsets.
Inside, you will find a play city with a market, a cafe, and an assortment of transportation. There are things to climb, sports to play, and art to create.
Outside, kids can run around the NatureScape, which has a treehouse, a maze, and more.
With all these cool options it is no wonder this is one of the outstanding museums in Kansas City.
National Airline History Museum
Located in an old hangar at the Charles B. Wheeler Downtown Airport, the National Airline History Museum is the place to go for aviation enthusiasts.
When you step into the hanger you step into a world of historic aviation. There are a ton of airplanes that will amaze visitors, including the Lockheed Super G Constellation and the TWA Moonliner which once stood in Disneyland's Tomorrowland.
There are also uniforms, logbooks, photographs, and more memorabilia. You can walk through old planes and imagine the golden age of flight.
Also at the airport is the TWA Museum, which is dedicated to Trans World Airlines history.
After being founded in 1930, it was once one of the biggest domestic airlines in the country. It has been out of operation since 2001.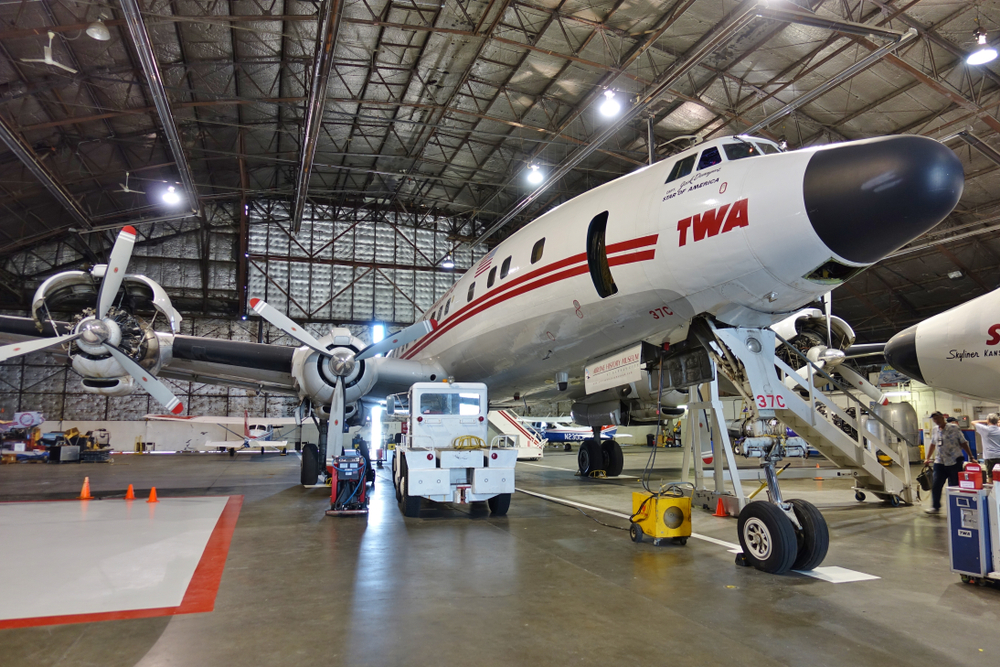 Museum of Illusions Is One Of The Coolest Museums In Kansas City
Inside Union Station, you will find the Museum of Illusions. Kids and adults alike will love the mind-boggling illusions. You won't be able to trust your eyes!
There are different themed rooms with different illusions, some classics and some you've never seen before.
Holograms, infinity mirrors, an anti-gravity room, the vortex tunnel, and more will keep you entertained.
Check out the playroom where you can enjoy puzzles and games. Throughout the museum, there are places perfect for photos so you can amaze and confuse your friends.
Money Museum Is A Unique Kansas City Museum
Another one of the most unique and free museums in Kansas City is the Money Museum. Found in the Federal Reserve Bank of Kansas City, this museum is more fun than you might originally think.
There are interactive exhibits about inflation, global currency, and fiscal responsibility. You will also see the Harry S. Truman Coin Collection.
One of the coolest exhibits allows visitors to lift a solid gold bar in a special case. The bar weighs 27 pounds and is worth over $400,000! It was cast in 1959 and is on loan from the U.S. Treasury.
When you leave the museum, do not forget to grab your free bag of shredded money!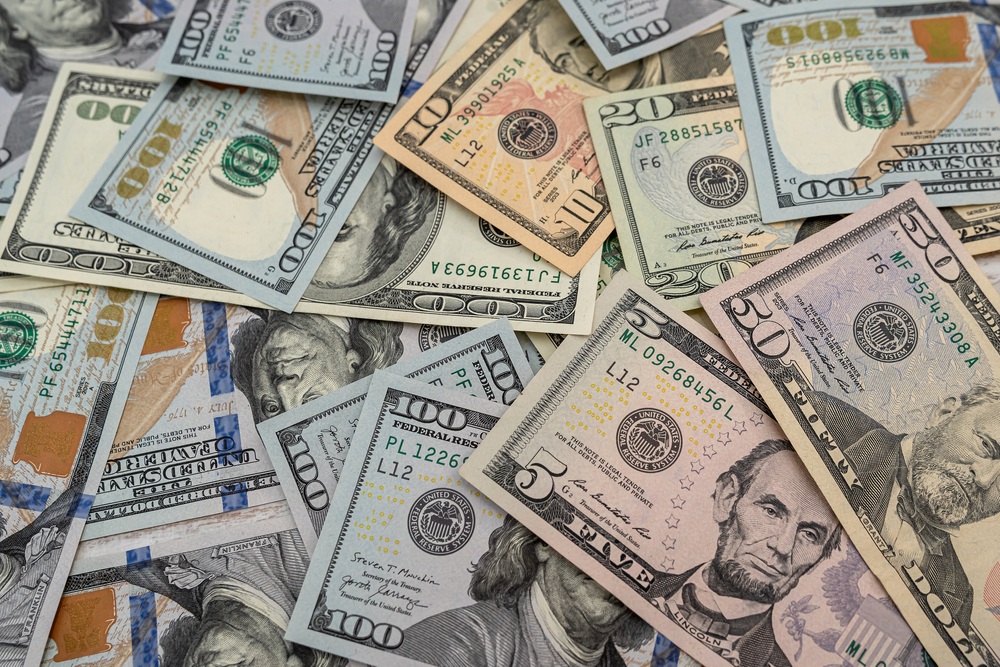 Thomas Hart Benton Home & Studio State Historic Site
Thomas Hart Benton was a painter who was born in Missouri in 1889. He is known for his depictions of American life.
Benton moved to Kansas City in 1935 and taught at the Kansas City Art Institute. He lived and created art here until his death in 1975.
The Thomas Hart Benton Home & Studio State Historic Site is one of the best museums in Kansas City for art lovers.
Benton had lived in a Victorian house dating back to 1903. When you visit, you will enjoy a 45-minute guided tour that shows off the house and studio as it was when Benton died.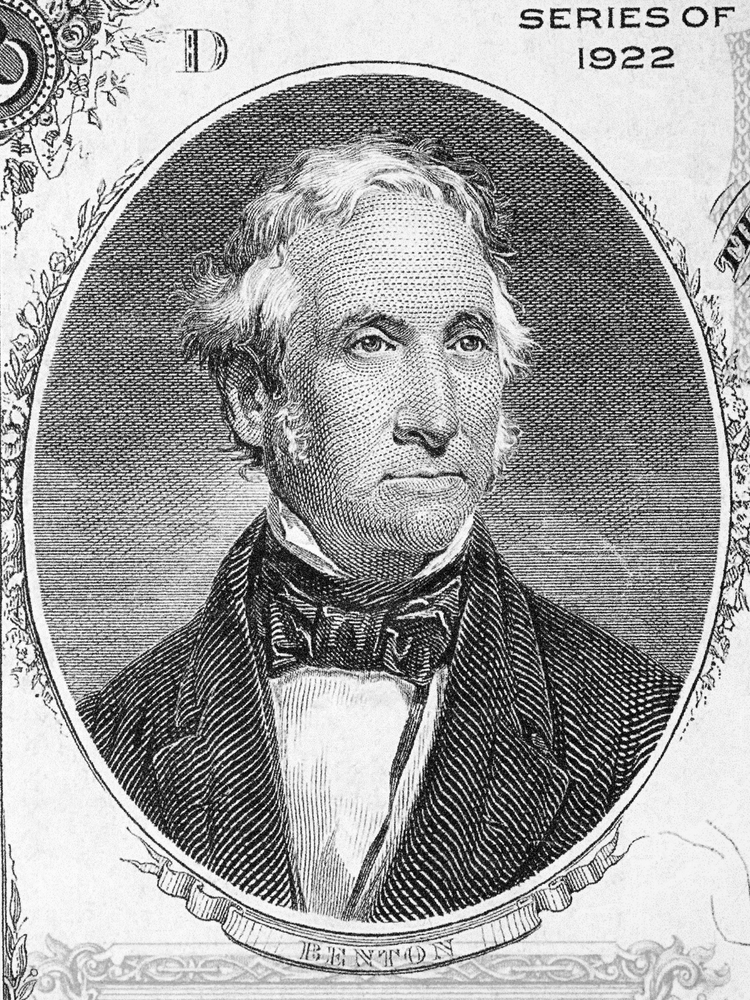 Garment District Museum
The Garment District played a big role in Kansas City after World War I and was once the largest industry in the city.
To learn more about this niche history, stop by the Garment District Museum.
There is a collection of over 350 garments and accessories that were locally made through the 1900s. You will also see sewing equipment, advertisements, and more.
There is no guided tour, allowing you to explore the museum at your own pace.
The entrance fee is $5 and parking in the street is metered.
Shoal Creek Living History Museum
If you want to feel as if you have traveled back in time, then journey to the Shoal Creek Living History Museum.
Nestled on 80 acres in Hodge Park just north of KC, this museum is made up of dozens of 19th-century buildings.
The historic log buildings have been moved from the surrounding area to create a village you can walk through. Pick up a Walking Tour Guide brochure and take a self-guided tour.
The museum grounds are free to explore from dawn to dusk each day except when there is an event. The events involve historic reenactments, demonstrations, and more.
John Wornall House
The John Wornall House is another museum to visit for Kansas City history. You might recognize the name from Wornall Road that cuts through the city.
John Wornall was born in Kentucky in 1822 and moved with his family to Kansas City in 1843.
He made his fortune from the farm he inherited from his parents. He went on to become a huge influence on the growth of Kansas City.
The John Wornall House was built in 1858 and is one of the only remaining homes from the Civil War era left standing in KC.
The house is made up to look as it did when it was built and holds many items that belonged to the Wornall family.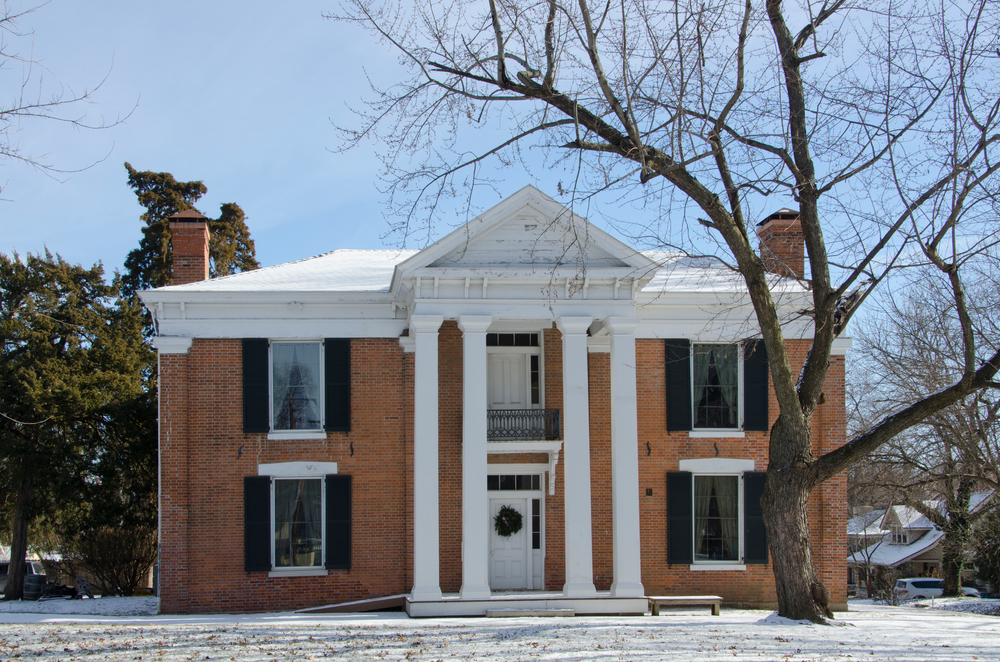 Leila's Hair Museum Is One Of The Quirky Museums In Kansas City
About twenty minutes east of Kansas City, in Independence, you will find what is probably one of the most unique museums in the world.
It is the only museum of its kind and while some might consider it distasteful, it is an interesting Kansas City attraction.
Leila's Hair Museum was founded in 1986 by Leila Cohoon. You won't find simple clumps of hair here. Instead, the walls are covered in framed Victorian art pieces completely made of human hair.
If you love visiting quirky places while on vacation, you definitely need to add this museum to your Kansas City bucket list!
Museum at Prairiefire
The Museum at Prairiefire is located in Overland Park, Kansas, about thirty minutes south of KC. This is a gorgeous building with colorful, glass panels resembling flames.
There are many natural histories, science, and art exhibits to keep visitors of all ages engaged and entertained. When you first enter, you will be greeted by a T. Rex skeleton replica.
You will learn about paleontology, geology, astronomy, and so much more as you explore the hands-on and interesting exhibits.
The Discovery Room will help get kids interested in science and augmented reality will send you back in time.
Outside, you can walk the paths through Wetlands Park. Some exhibits are free to the public while others require the purchase of a general admission ticket.
there are many more interesting things to do in Overland Park KS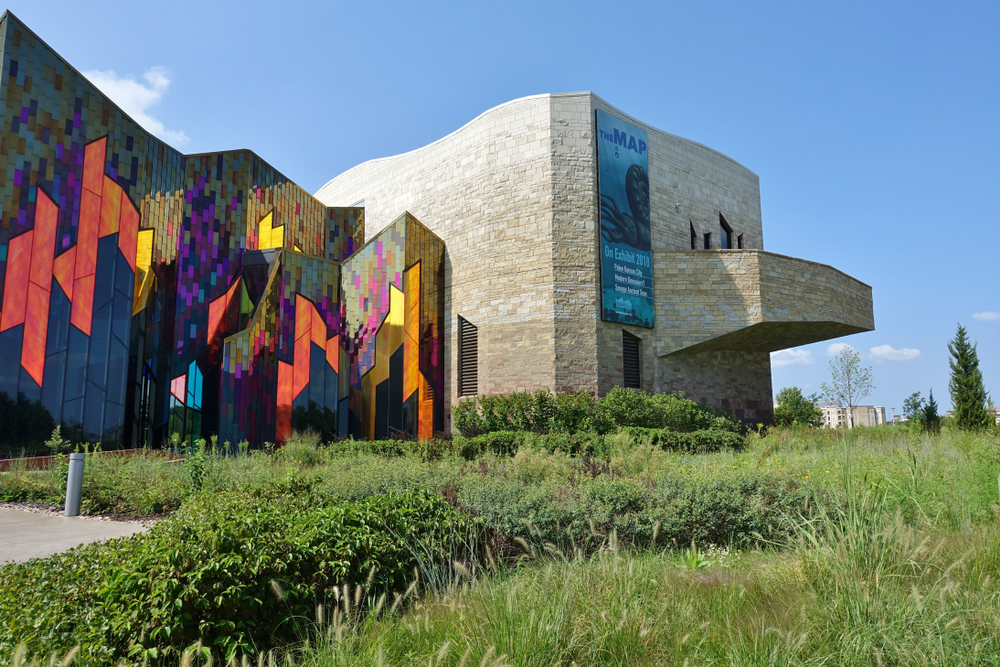 It is not hard to find great museums in Kansas City! It is such a vibrant Midwest city and art, history, science, and so much more can be discovered here.
There are also many unique Kansas City museums that you can see nowhere else.