Are you looking for things to do in Overland Park, Kansas? You are in the right place.
In this article, I will walk you through attractions in Overland Park and tell you everything you need to know about the city of Overland Park KS.
There are so many things to do in Kansas. It's such an interesting state.
Dating back to 1905 Overland Park gets its name from the trails, parklands, and wonderful nature surrounding it.
It's considered one of the best places to live in the states and one visit here and you will see why.
The city has 72 parks with more than 1,800 acres turned over to green spaces.
In addition to the parks, botanical gardens, and hiking trails, there is a wealth of other exciting attractions in this area.
Museums, galleries, lots of outdoor space, and fun things for children are also easy to find.
Overland Park is a city that will please most with culture and a vibe that can rival some of the more well-known local cities.
So what are the things to do in Overland Park? Sit back, relax, I've done the work for you. Let me walk you through activities in Overland Park.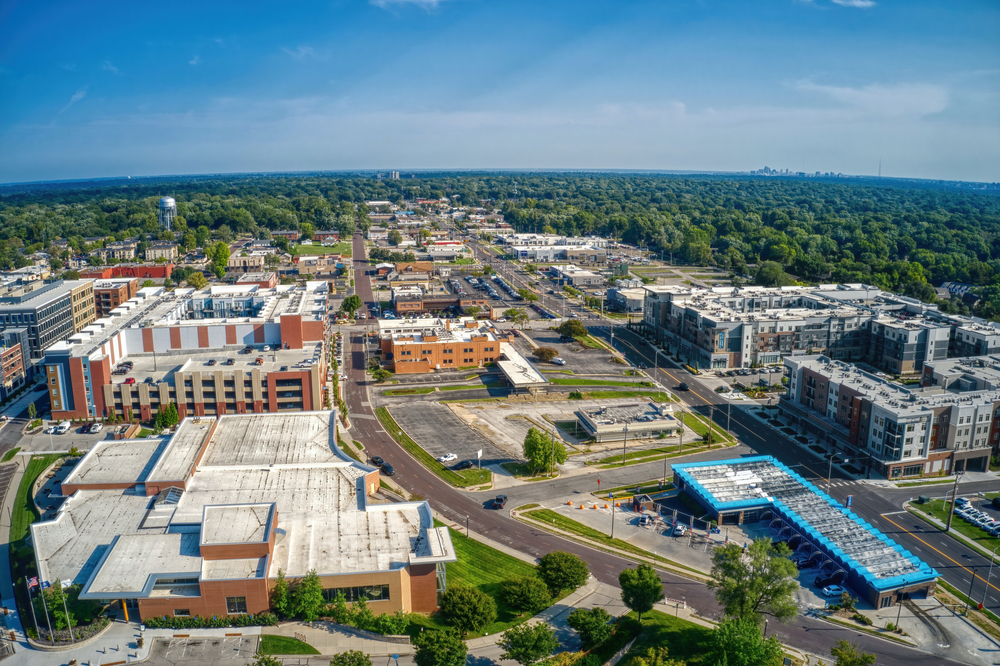 15 Best Things To do in Overland Park KS You Shouldn't Miss
Visit The Museum at Prairiefire
If you want to learn about this area then this is the place to start. This attraction in Overland Park tells you everything you need to know about the Prairiefire District.
It's a hands-on interactive museum made up of sections. The Great Hall is all about science and technology and the Discovery Room speaks for itself.
Virtual Reality experiences let you travel into space or explore deep beneath the ocean's waves.
The children will love the massive reproduction of the Tyrannosaurus Rex guarding the entrance.
The building is also notable as it is made to represent fire on the Kansas prairie. It really is something to see
A visit here is one of the best things to do in Overland Park and should be at the top of everyone's list. It's one of the best things to see in Kansas.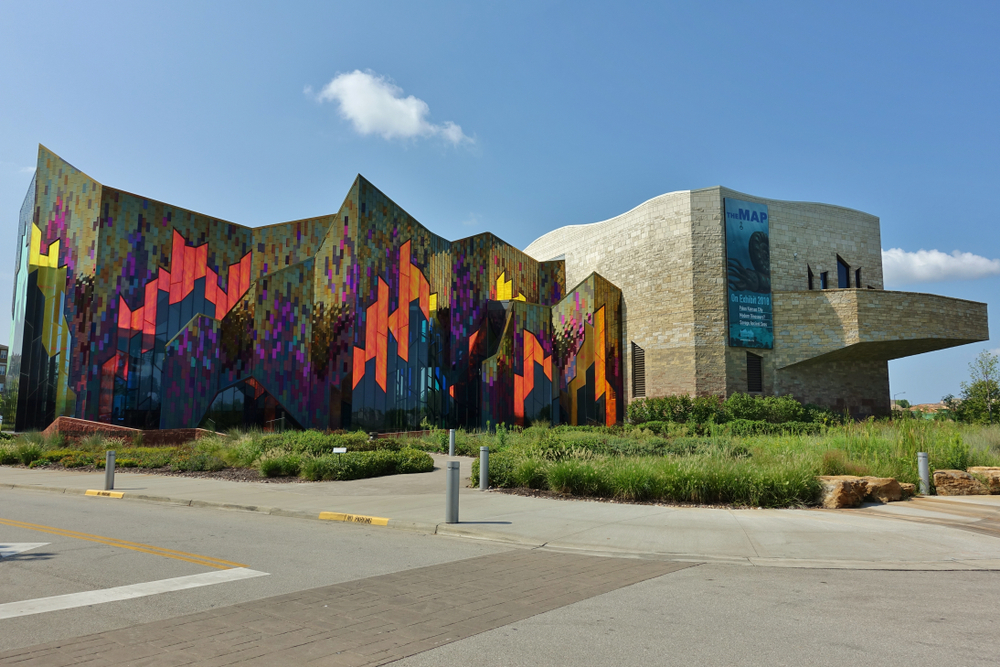 Get Arty At Nerman Museum of Contemporary Art
The Nerman Museum of Contemporary Art is one of the things to do in Overland Park KS for art lovers. It contains a diverse collection of art from both established and upcoming artists.
It isn't all just painting, you will also find paper drawings, ceramics, sculpture works, and photography exhibits.
The art here is mainly contemporary and it's a very modern art museum. It's always up to date and features the art that is upcoming and what is next.
It's a fascinating place and one of the best things to do in the city of Overland Park.
Enjoy A Glass Of Wine At Aubrey Vineyards
As you expect for this region there are some great wineries and Aubrey Vineyards is well worth a visit if you are a wine connoisseur.
It was the initial winery in Overland Park and its best wine is named the Ghost. It's a white port-styled wine that has a unique flavor.
The Vineyard Tasting Room is well worth a visit and this is a great thing to do in Overland Park for couples.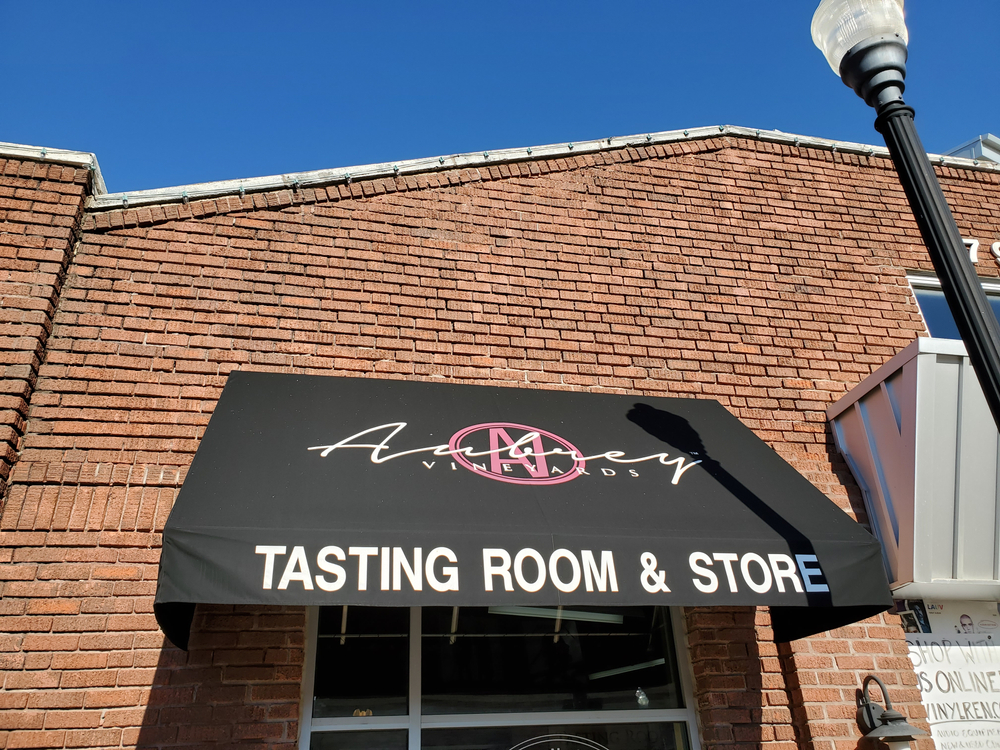 Pay Your Respects At The 9/11 Memorial
Located at the Overland Park Fire Training Center is an outdoor memorial to 9/11.
It's a 2.5-ton artifact from ground zero and includes four educational panels that share information about each flight.
There is also a victim panel and weeping wall fountain that commemorates those who survived.
It's a beautiful memorial that allows you to remember and contemplate. And if you are there on September 11th the sun lights up dials on the educational panels at the same time the planes hit.
I think the fact that this memorial is so poignant and well thought out is a testament to what an incredible city Overland Park is.
Wonder Around The Arboretum and Botanical Gardens
While there are so many green spaces here one that you must visit is The Arboretum and Botanical Gardens. Here there are 300 acres of lush land to explore.
There are 75 kinds of trees, over 200 different types of birds recorded, and a number of themed gardens all as beautiful as the next.
Gardens include an Erickson Water Garden, a Train Garden, a Monet Garden, and a Children's Discovery Garden to name a few.
Here there are over 5 miles of trails to enjoy here that take you through some of the serene and lush areas in the garden.
It's a beautifully relaxing way to spend an afternoon. This is one of the attractions in Overland Park you don't want to miss.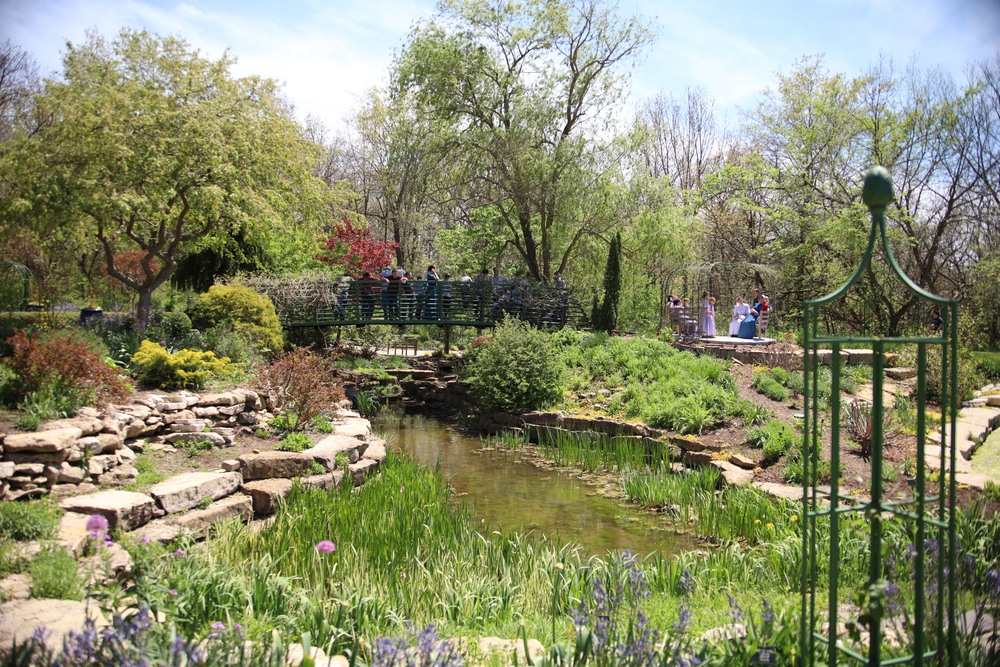 Explore Overland Park Farmers' Market
Known as one of the best markets in Kansas the fresh produce available at the farmers market is an experience that you won't forget in a hurry.
The sights, smells, and array of goods is something to behold.
The market has been running for over 35 years and is dedicated to the community it serves and the farm-to-table philosophy in this area.
Vendors come from all over the region to show their wares and often shopping is accompanied by live music making this experience all the more memorable.
This is a Kansas attraction you will want to make sure you visit.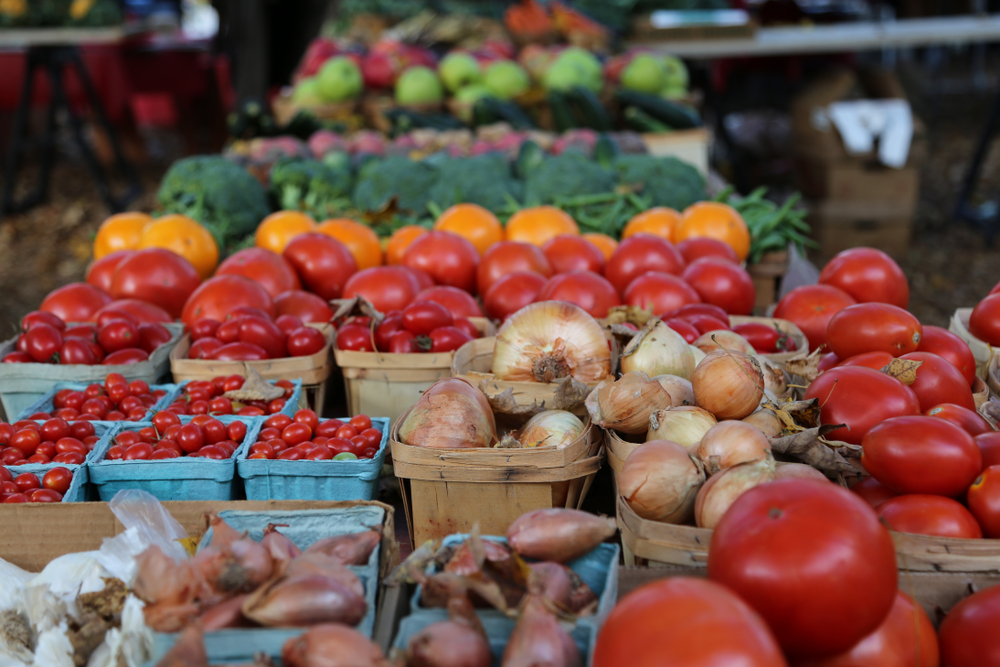 Visit The Johnson County Arts And Heritage Center
This KS attraction offers an innovative and engaging look at the story of life in Johnson County through the ages.
The museum features the 1950s All-Electric House. This house was built in 1953 by the region's local electric company, the all-electric house exemplified ideals about "modern American family living".
Known as the house of the future it's a fascinating look at what people thought the future would look like.
The Kidscape area of the museum provides lots of interactive play galleries for children.
This is a great place to learn about the history of this charming city. This is one of the best things to do in Overland Park.
See Overland Park From A Different Perspective.
If you want to see this area from a whole different perspective then how about a balloon trip over the city?
Local companies offer sunrise and sunset flights over the city and it's a great way to get a view of the beautiful countryside.
And if you really want the ultimate in romance how about a champagne breakfast in the balloon?
This is one of the perfect activities in Overland Park if you are celebrating.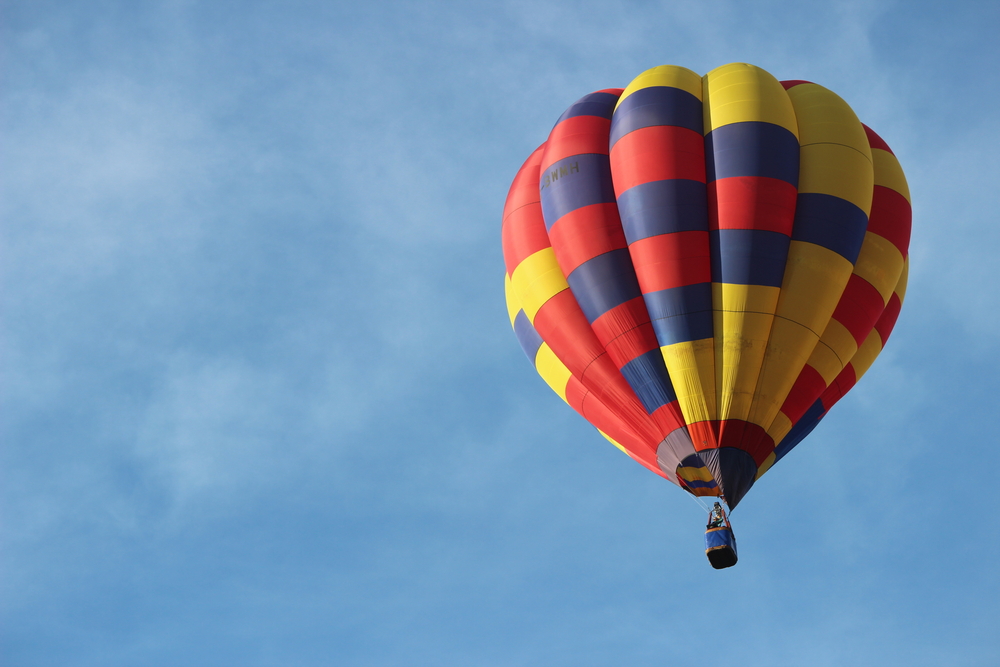 Go Hiking At Indian Creek
If you fancy getting out into nature then this 17-mile trail can offer you something. 10 miles of the trail go through the city of Overland Park KS so there is a lot to choose from.
It's a flat trail so relatively easy walking or biking and the trail takes you past some of the best scenery in the area.
Getting out on foot is a great way to explore the green areas in the city. So put on your comfortable walking shoes and get out and explore.
If you are wondering what to do in Kansas then a hike on this trail is a must.
It is one of the best scenic trails for hiking in the Midwest.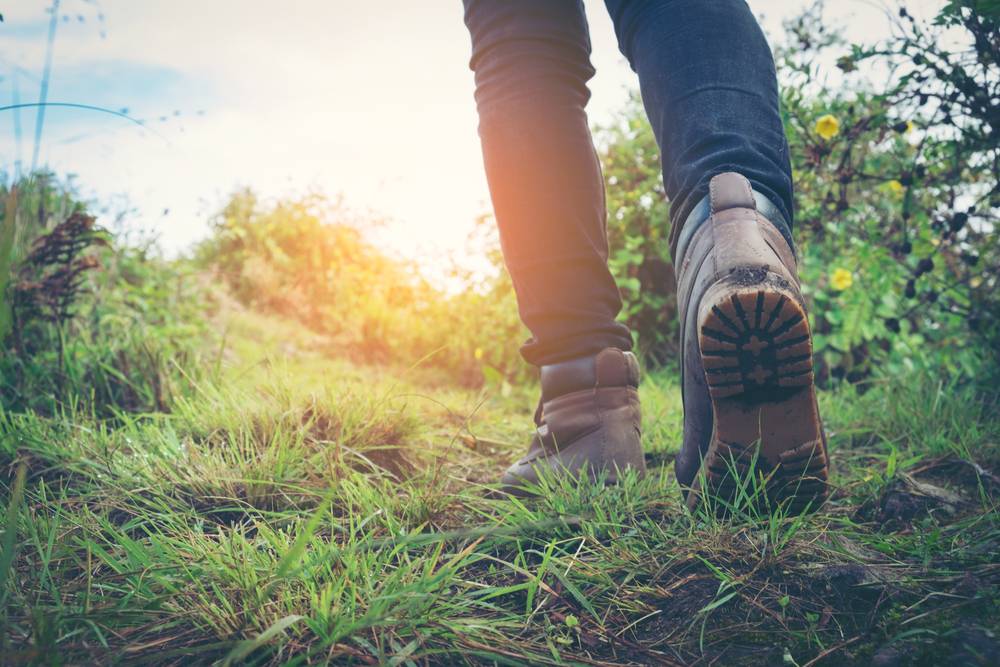 Watch A Show At The New Theatre And Restaurant
This is the thing to do in Overland Park if you are looking for something a little different to do. An evening here is a great way to celebrate in the city of Overland Park.
Here you get to experience a meal followed by a Broadway comedy or musical featuring stars from the stage, film, and TV.
The Wall Street Journal names the place "the best dinner theatre in the country." and it really is something.
This place has been going since the 1970s and is the largest and most successful theatre restaurant facility in the United States.
If you can get tickets for one of the dinners and shows while you are here I highly recommend it. It really is a unique experience and one of the things to do in Kansas.
Keep The Children Amused At Thompson Park
While there are so many parks to choose from in Overland Park Kansas, over 80 to be exact this is one to go if you have small children.
Located in the downtown area the park features open-air shelters, restrooms, grills, and picnic areas.
It also has an outdoor working space with wi-fi and a playground area. It's a testament to how important outdoor living is in this area.
The children's playground features a crawl tunnel, climbing structure, spinner, swings, and water play and will keep the children occupied for hours.
Oh and make sure you take a look at the performance stage it's shaped like a giant paper airplane.
It's where some of the events on Oakland Park are held to see if there is anything on while you are there.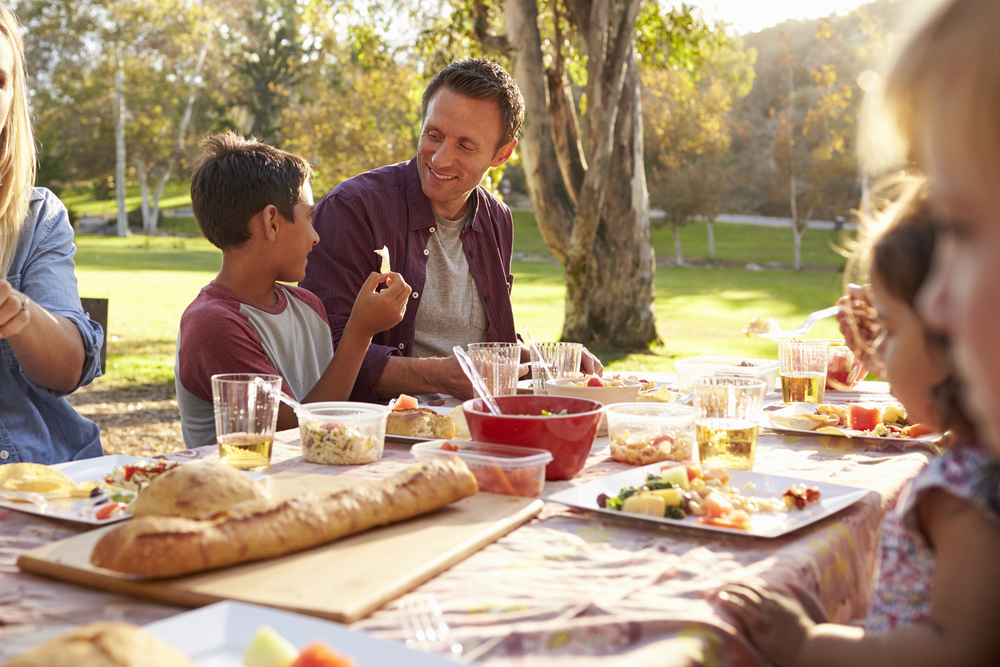 Get Involved At InterUrban ArtHouse
InterUrban ArtHouse was founded and developed by local community artist, Nicole Emanuel. It's a collective space hosting artists, performers, and people from the creative industries.
It is open to the public six days a week and you can go to see what the artists are working on which obviously changes depending on which artists are in residence.
They also have a reception every third Thursday of the month featuring artists' work.
It's best to check the calendar before you go to see what's on and when it is open.
If you love art and the creative industries then this is a wonderful place to spend some time and support some of the local artists.
Do Something Different At iFLY
Fancy doing something a little different than how about iFLY? It's sky diving only inside.
Here you get to experience what it feels like to skydive, all the thrill and adrenaline without any of the danger and risk.
You get training, suited up for your flights, and then get to experience the adrenaline rush of skydiving in a wind tunnel.
This is one that the teenagers are going to love. It's one of the fun things to do in Overland Park.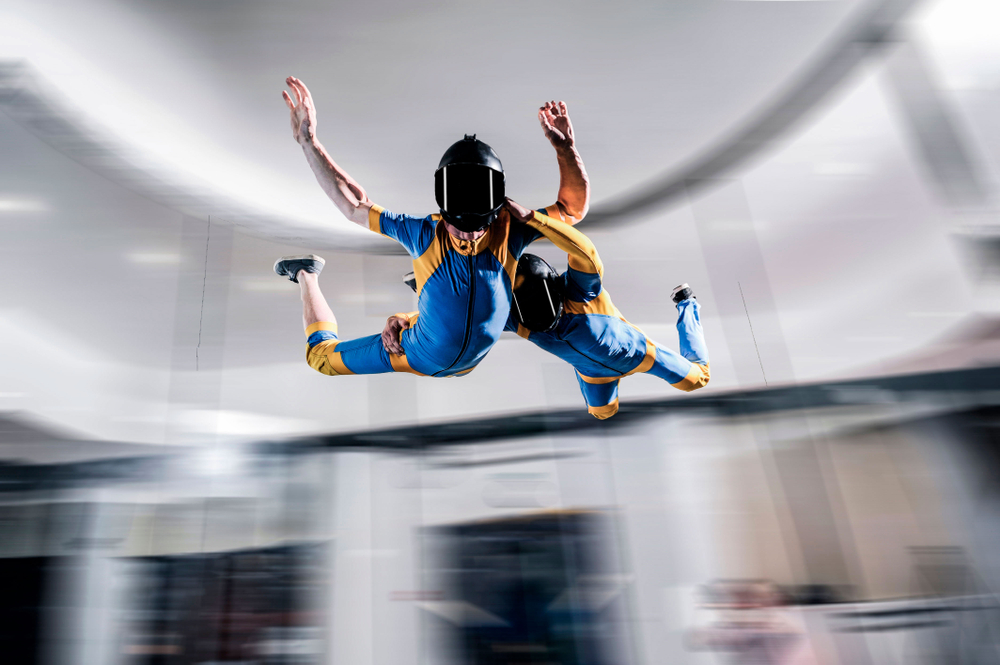 Explore Downtown Overland Park
While you are here make sure you explore the downtown area. It's an eclectic area full of locally owned shops and multi-cultural restaurants.
It's also the location of the Farmers Market so you can kill two birds with one stone here.
Go shopping during the day and enjoy one of the restaurants at night and just soak up the vibe of the city of Oakland Park.
Explore Kaw Point Park
Approximately a 20-minute drive away in Kansas City is a park that you may want to visit. It's an important landmark and has an incredible view.
The park is the spot not only where two great rivers meet but it's the spot where The Lewis and Clark Expedition arrived and spent three days.
The park has been left in a natural state so it's pretty much the way Lewis and Clarke would have experienced it. There are many trails to explore here and it makes a lovely day out in nature and history.
This is one of the activities nearby Overland Park that is worth the effort.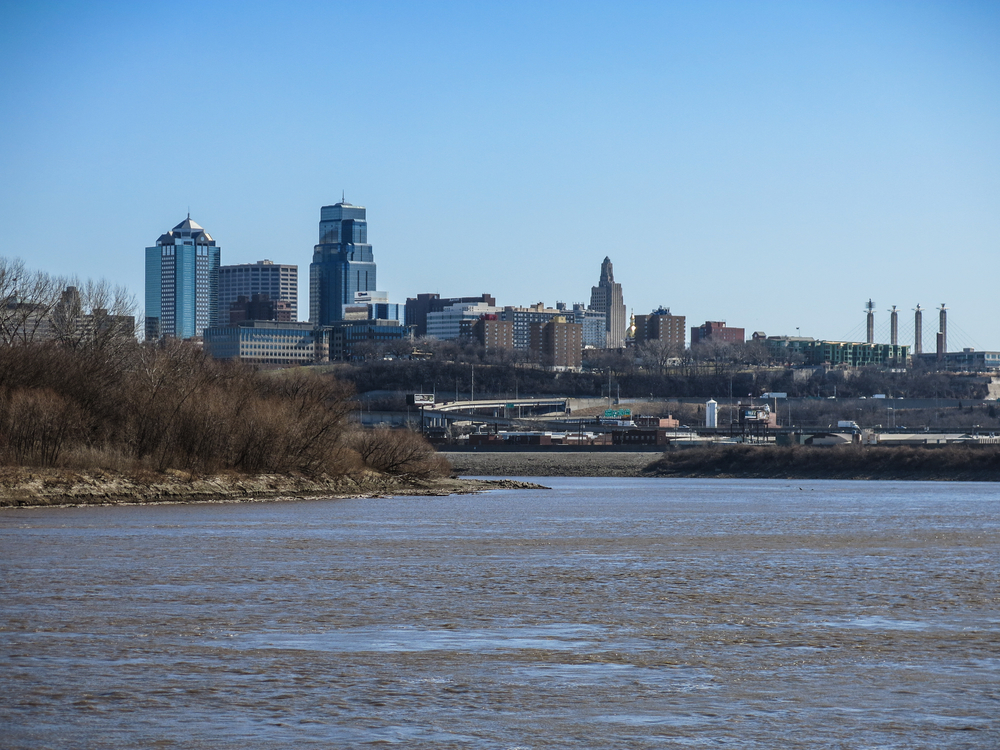 Packing List When Searching For Things To Do In Overland KS
If you are searching, here are some tips on how to pack lightly when packing when heading to attractions in Overland Kansas.
A concealed travel pouch may be one of the most important items you bring along when visiting the SD Black Hills. It is always important to protect your personal information. Identity thieves are everywhere.
This unisex RFID blocking concealed travel pouch is lightweight and comes in several colors. It has lots of organization to give you peace of mind. You can place it under your clothes next to your body to carry your ID safely.
If you have a pouch already that does not come with the RFID protection, as I do, these RFID sleeves are the perfect solution.
If you are planning on taking a lot of pictures with your phone you will definitely want to consider an external charging battery. This Anker high-speed phone charging battery is the exact one I carry with me on all of my trips.
I like that it holds its charging capabilities for several uses so I do not have to worry about it while out and about, and if I forget to recharge it at night, it will still be good to go the next day.
My daughter gifted me with this FugeTek selfie stick and tripod setup for my birthday. I absolutely love it! It is made of lightweight aluminum and is so easy to use.
It has Bluetooth connectivity and is a breeze to use for taking Insta-worthy selfies at all the cool places in Overland that you explore.
I never much believed in using packing cubes when traveling. That is until I tried them. Now I am hooked. These are the exact cubes I use to stay organized when I pack for a trip!
You will want to bring your own refillable water bottle with you.
I never leave home on a trip without my Bobble filtration bottle. The 18.5-ounce size is perfect for your adventures and it fits nicely in the pocket of a backpack.
Perhaps you are traveling a long distance and packing space is a premium in your suitcase, or in your car. Then this set of collapsible silicone foldable water bottles would work well for you. Would not take up much space at all.
You will want a backpack or daypack with you to store snacks, your water bottle, phone, extra clothes, etc.. . No matter the time of day or evening.
This foldable water-resistant backpack would be great. And it comes in many different colors!
—
Some of the Kansas small towns are so charming and KS is beautiful in the fall.
And it also has some great cities such as Overland Park.
So, when it comes to things to do in Overland Park KS there is a lot on offer. The city of Overland Park is beautiful and I'm sure you will have a great time here.
Whatever attractions in Overland Park you visit I hope you have a great time and please come back and tell me all about it.