Are you looking for things to do in Kansas City KS? You are in the right place.
In this article, I will walk you through things to see in Kansas City and help you plan your vacation to this Midwest city.
Now before we go any further yes there are two Kansas Cities!
Kansas City, Kansas is definitely less famous than its counterpart Kansas City, Missouri.
However, don't pass it by as it's worth a visit.
There are so many interesting things to do in Kansas and a trip to this city should be on your list.
This city is a mixture of unique attractions and interesting places to visit. It's got history, beauty, family-friendly attractions, and some great open spaces.
So are you ready to see what places in Kansas I have chosen for you? Grab a drink, pull up and chair, and let me walk you through what to do in Kansas City KS.
15 Best Things To Do In Kansas City KS You Shouldn't Miss
Make A Splash At Great Wolf Lodge
This is one of the fun things to do in Kansas City and the kids are going to love it. Great Wolf Lodge is one of the best water parks in Kansas and provides endless enjoyment.
There are four different pools, two whirlpools, and fourteen waterslides to occupy you here. There is also a lazy river, some hot springs and too many other things to mention.
This indoor waterpark is huge, 7000 sq feet to be exact, and has everything your children could want and need. There is also enough to keep the adults entertained too.
This is one of the best activities in Kansas City KS especially if you have children.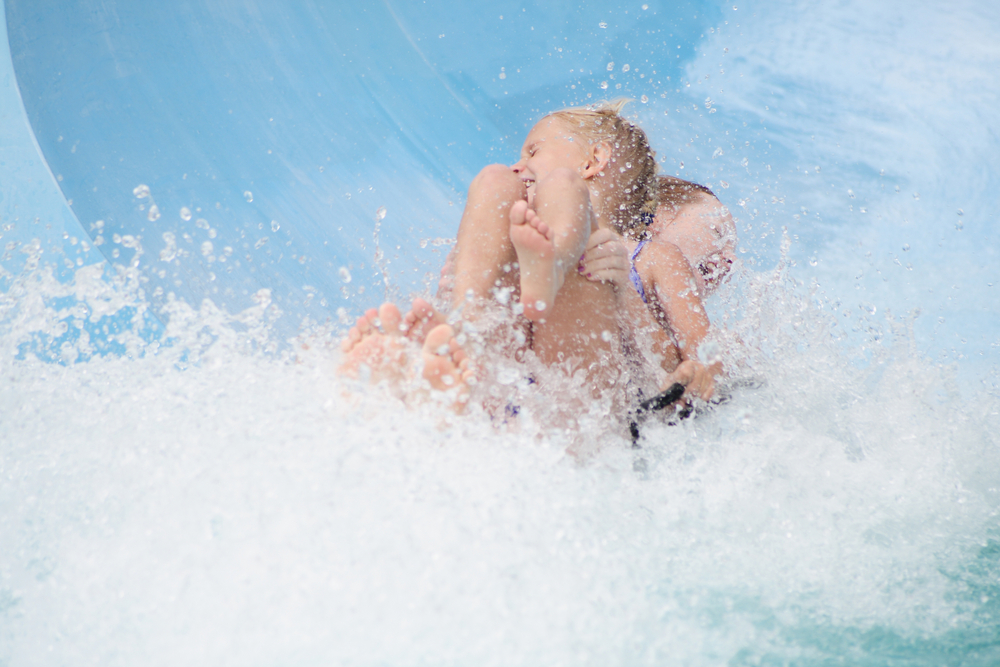 Go Searching For Murals
If you love street art then you are going to love Kansas City. One of the free things to do in Kansas City KS is to just enjoy the murals dotted about the city.
There are more than 200 of them on the walls, sidewalks, streets, and bridges, and walking around and seeing what you can spot is a great thing to do in Kansas City.
The best place to go mural spotting is The Avenue of Murals. It is a four-block long corridor along Minnesota Avenue in downtown Kansas City, KS.
The Avenue has eight outstanding murals depicting the history and culture of Kansas City, KS, and the unique groups within the community.
If you are short on time just visit the avenue, if you want to explore more ask the locals or search where some of the other noteworthy murals currently are, as with all street art things change and shift constantly.
This is one of the places to see in Kansas if you love art. Please note though a lot of these murals are in the Inner City areas so it's probably best not to venture around at night without a local guide.
Visit The John Brown Statue
At 27th and Sewell Street Kansas City, you will find the iconic statue of John Brown, who worked tirelessly to end slavery.
The memorial is dedicated to his work and provides a place for people to reflect on history.
This historical marker was erected in 1911 by Western University Students and Citizens of Kansas City and stands today as a testament to John Brown's work.
Pick Apples At Cider Hill Family Orchard
This is one of the family-friendly things to do in Kansas City that everyone will love and is perfect for all the family whatever their age. Even sullen teenagers can't help but join in apple picking.
At Cider Hill Family Orchard you can pick your own apples, blackberries, cherries, pears, and pumpkins. You can also ride an old-fashioned apple cart which sounds fun.
Apple season runs from July to October when the farm springs into action with hayrides, train rains, and a fire pit to relax around.
This is one of the best places to experience fall in Kansas.
Oh, and you can also get cider donuts, kettle corn, apple cider slushes they even have apple pie nachos.
There is also a lovely cottage store on-site if you fancy taking some of the produce home with you.
If you are in the area in peak season pay this place a visit as you won't be disappointed. Apple picking is one of the events in Kansas City KS that everyone will love.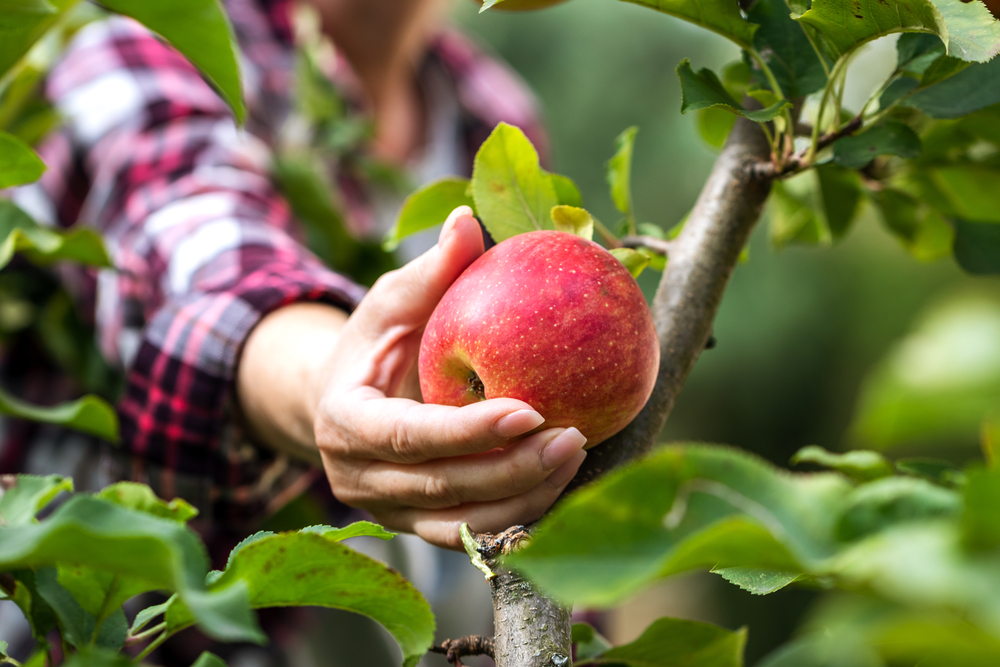 Learn At The Strawberry Hill Museum And Cultural Center
Apart from being a truly beautiful building, the Strawberry Hill Museum And Cultural Center has an important function.
It is dedicated to preserving the diverse cultures of the area, particularly as it relates to Eastern European immigrants.
The museum hosts exhibits which celebrate the culture of a number of countries in Eastern Europe, such as Russia, Slovakia, Poland, Ukraine, and Croatia.
The exhibits include dance, music, art, toys, pictures, books, and more.
The house itself is a Queen Anne-style home which presently is painted purple although it has been through a variety of color schemes.
And if you are here at Christmas time the house is beautifully decorated.
This is one of the best things to do in Kansas City KS if you love culture. Also, check on their website as they have some of the best events in Kansas City, Kansas.
Enjoy The View At Kaw Point Park
Kaw point is an important landmark. It is the point where the Kansas River and the Missouri River both terminate and come together.
It's also where the Lewis and Clark Expedition arrived in 1804. They spent three days here resting up.
Today, Kaw Point is located in the center of Kansas City in Kaw Point Park with a great view of downtown.
The park itself remains in its natural state with beautiful wooded trails, wildflowers, and wildlife.
There is a Lewis and Clark Heritage Trail, an educational pavilion, and an outdoor theater for you to enjoy. It's a great place to relax for a while and look out at a view that is hard to beat.
This is one of the free things to do in Kansas City KS and a great place to get away from the city's hustle and bustle.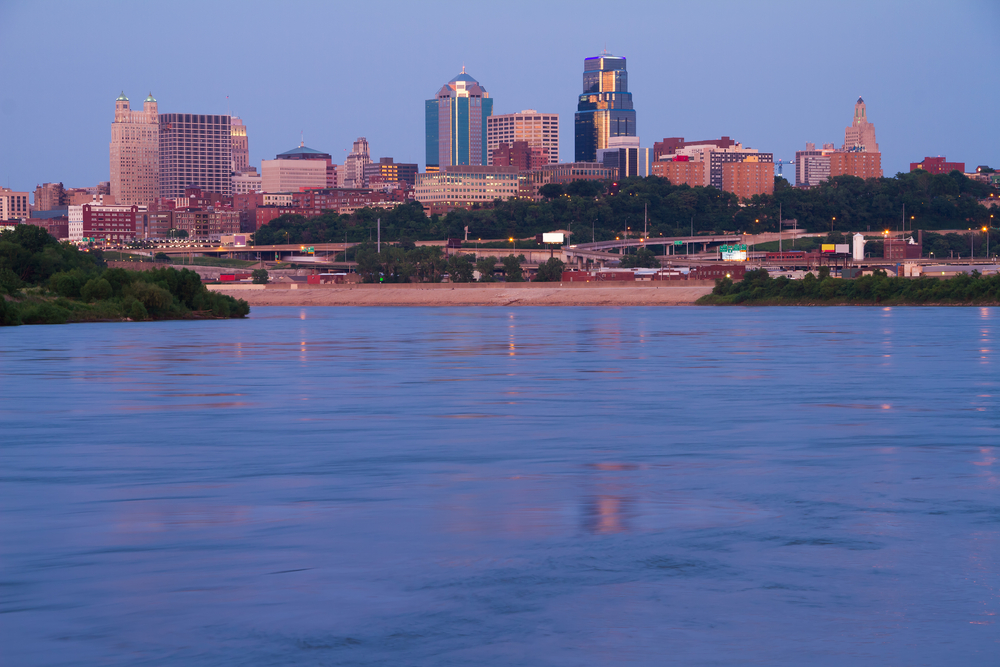 Get Historic At Old Quindaro Museum and Information Center
If you want to learn more about the African American community in Kansas City and their contributions past and present then this is the place to come.
This museum tells the story of the families who founded Quindaro and their descendants through photographs, artifacts, and decorative items. The story of slaves in this area is also told.
You do need to make an appointment to visit but it is well worth it.
It's really important when we visit a place to acknowledge all the history even the history that might be less palatable but is never the less important.
This is one of the things to do in Kansas City if you love learning about history.
Picnic At  Wyandotte County Lake
If you fancy spending a day picnicking by the lake then you can do that in Kansas City, KS too.
Wyandotte County Lake and Park is just 20 minutes outside the city and provides 1,500 acres to enjoy. The lake is 400 acres and you can rent boats if you so wish. 
There is a large children's playground here and the park is well maintained. It's a great place to let children run free, sit on the grass and spend some time relaxing and watching life go by.
Hiking in Kansas couldn't be easier here, even it is a very short hike!
If the sun is out and you are wondering what to do in Kansas City KS then a trip here might be just what you are looking for.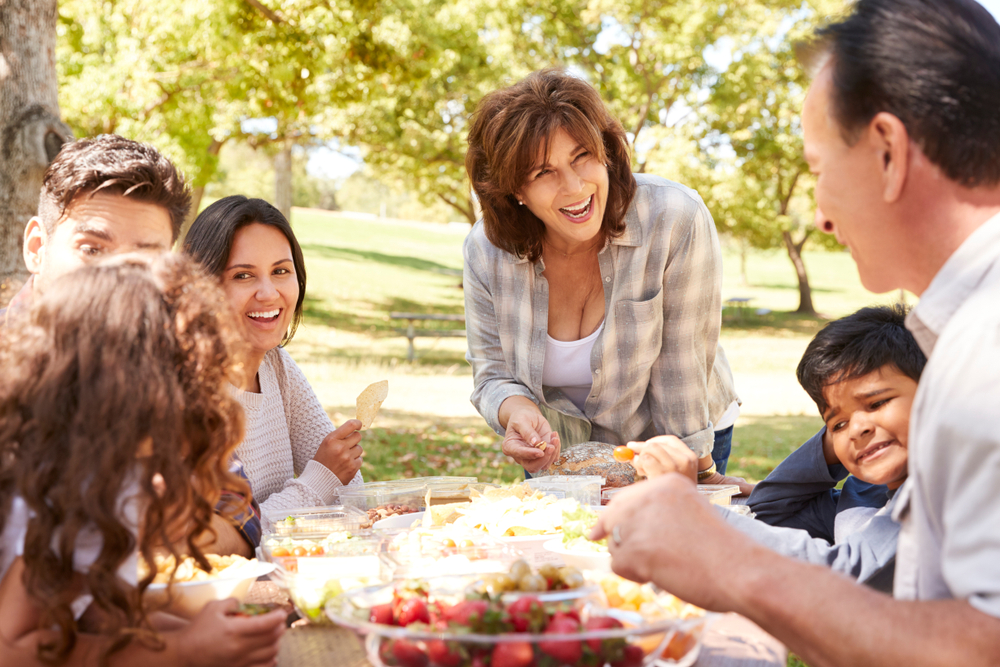 Step Back In Time At The Grinter Place State Historic Site
Nestled on the Delaware Indian Reserve, Grinter Place State Historic Site is believed to be one of the oldest farmhouses in Kansas.
Constructed in 1857 the house is one of the best examples of Georgian Vernacular architecture in the city.
The home belonged to the pioneer settler Moses Grinter. Moses established the very first ferry service crossing the Kansas River.
He was a trader at heart and the ferry allowed the trading of goods to happen easier.
The Grinter Place State Historic Site allows you to step back in time to the days of frontier life and imagine what it was like to live there.
This is one of the places to see in Kansas and is an important part of the history of this area.
See At Home Run At Legends Field
How about catching a baseball game while you are in the area?
Legends Field is a baseball park in Kansas City, Kansas, located in the Kansas City neighborhood of Piper.
It is the home of the Kansas City Monarchs.
The ballpark has the capacity for over 6000 spectators and there is even a dedicated kids' play area.
This is one of the things to do in Kansas City KS If you love baseball.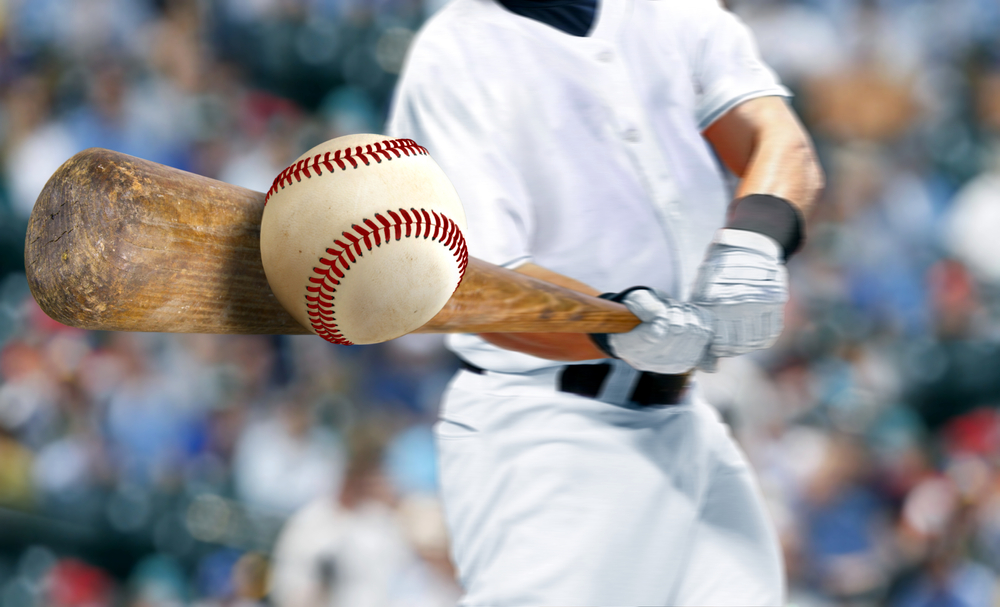 Pay Your Respects At The Rosedale Memorial Arch
On the southern edge of the city is the Rosedale Memorial Arch. It was inspired by the famous Arc de Triomphe in Paris and is dedicated to local men who served in WW1.
It was erected in 1923 and designed by John LeRoy Marshall a resident of Rosedale.
In 1993 a dedication was added to soldiers who served the country during War II, the Korean War, and the Vietnam War.
It's a beautiful and moving place to visit and you also get an incredible vista of the city. If you love history then this is one of the things to see in Kansas City KS.
Feel The Need For Speed At Kansas Speedway
One of the Midwest's premier racing facilities a trip here is a must for any speedway fan.
Here they host the NASCAR XFINITY Monster Energy NASCAR Cup Series, the ARCA Racing Series championship race, and a race in the NASCAR Camping World Truck Series.
If there is something on when you are in the area it is well worth visiting. Under 12's go free with an adult.
There are also many special events held here throughout the year so take a look at their website before you go. They do also offer experiences as well where you can get close to the action.
This is one of the fun things to do in Kansas City KS.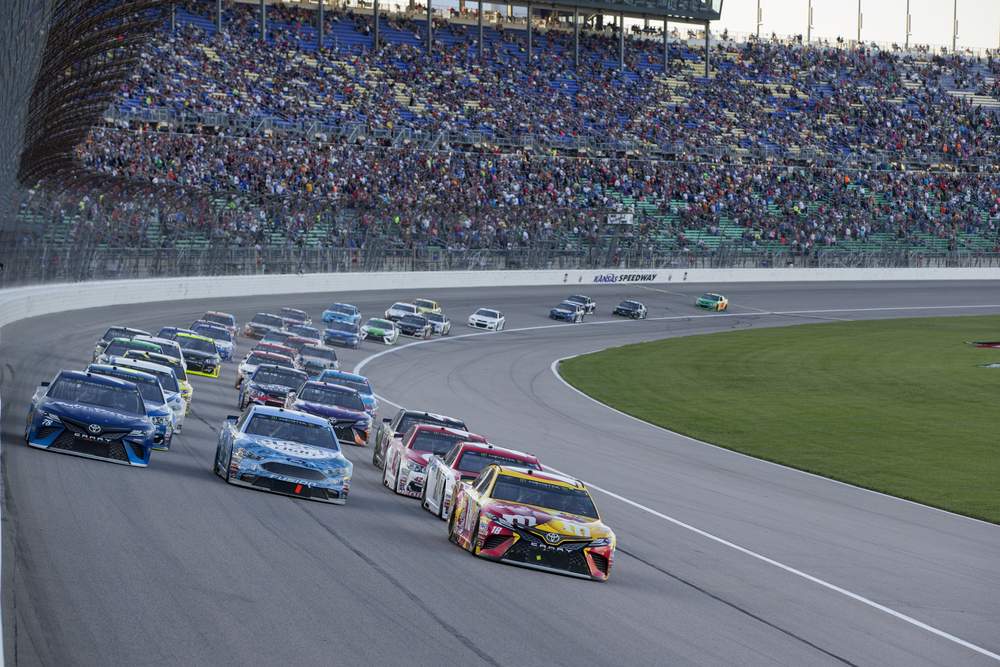 Legends Outlets Kansas City
If you love shopping then this is one of the activities in Kansas City, Kansas for you. This is a shop till you drop kind of experience.
Here you will find over 100+ outlets, retail, dining, and entertainment options. Let's just say it's a place where you spend all day.
Stores include big-name brands like Nike, Skechers, Gucci, Fossil, Polo Ralph Lauren Outlet, Nike Factory Store, J.Crew, Gap Factory, Banana Republic Factory Store, Coach, and many others.
Entertainment options include movie nights on the lawn a cinema, the famous Million Dollar Midway at Dave and Busters, countless food outlets, and several hotels if you want to make an evening of it.
There is something here for everyone. This is one of the things to do in Kansas that will suit every age group.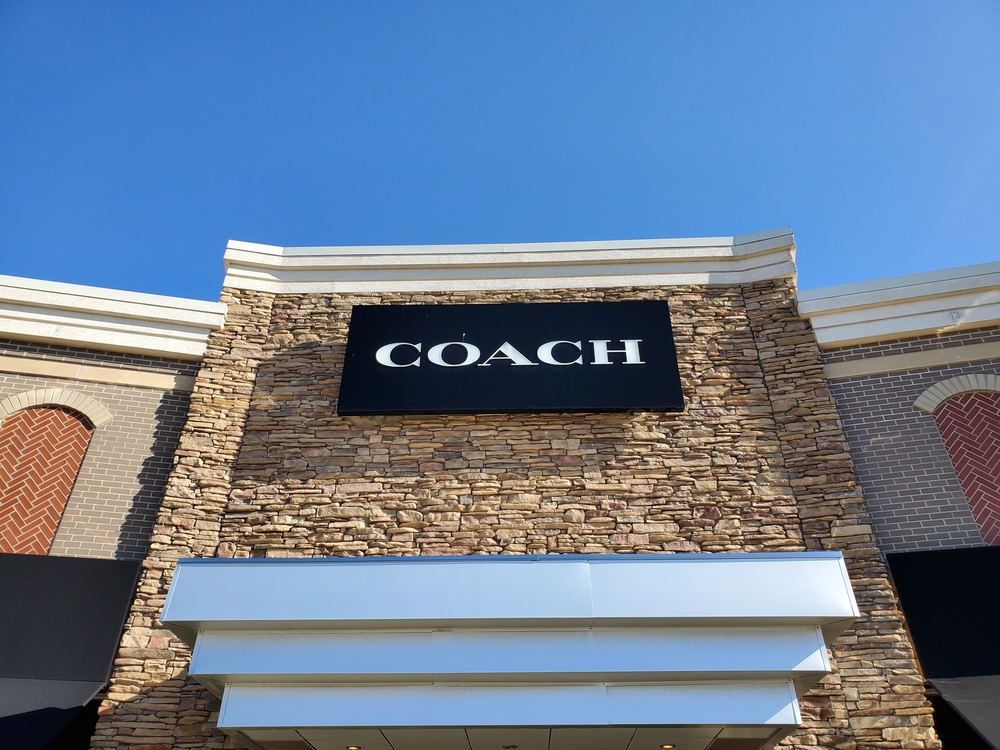 Wyandotte County Historical Museum
A twenty-minute drive out of the city is the Wyandotte County Historical Museum in Bonner Springs, one of the coolest small towns in Kansas. Here you find one of the finest collections of archeological Native American artifacts.
The collection has more than 75,000 artifacts that offer a rich history of the Kansas City region. The museum is predominately a research and educational center.
In the center's research archives you'll find indexed historical photographs, obituaries, and marriage licenses, along with troves of personal artifacts.
For example, yearbooks and newspapers from the people of Wyandotte County.
The museum also has traveling temporary exhibits. Guided tours are available and there are some interactive exhibits for children.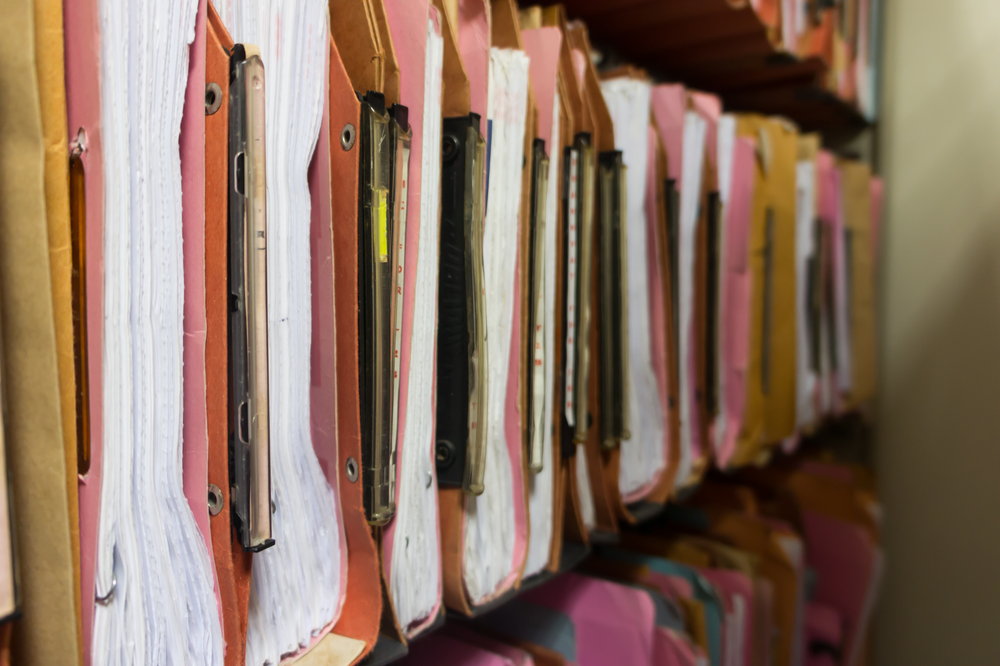 Explore The Clendening History of Medicine Museum
If you are after a unique thing to do in Kansas City, Kansas that's a little different how about a trip to the Clendening History of Medicine Museum?
Here they have a huge collection of memorabilia dedicated to medicine.
The collection features pieces from different cultures and time periods. Some of the items would have been used during the American Civil War as well as the First and Second world wars.
You need to make an appointment to visit in advance but if you like quirky and unusual things then this is for you.
If you have never seen a collection of historical medicinal equipment, then this is definitely not to be missed when you are in town, although you will need to make an appointment in advance.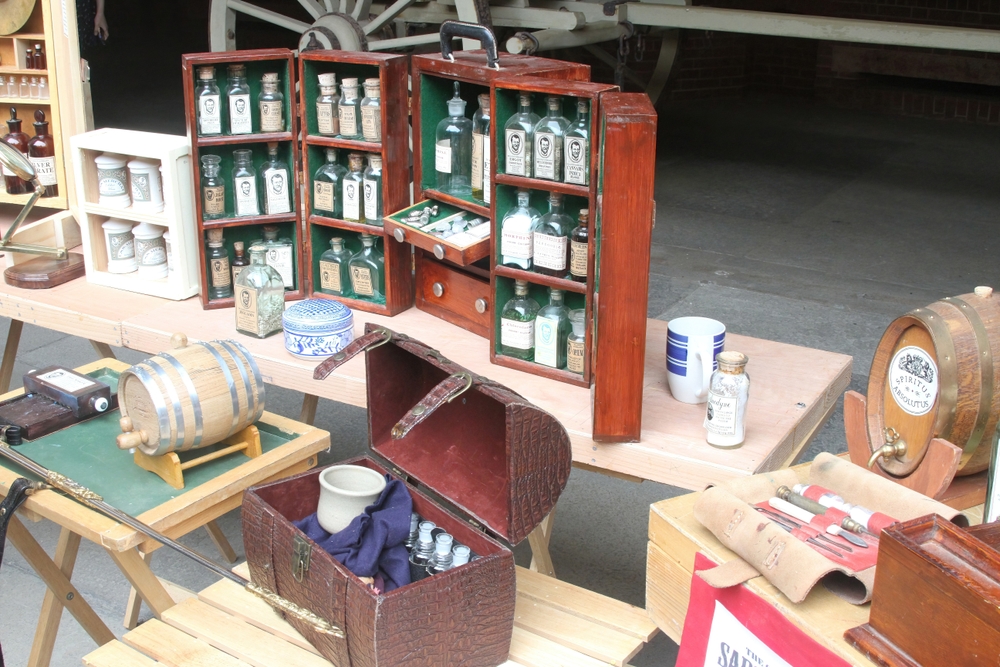 Packing List When Searching For Things To Do In Kansas City KS
If you are searching, here are some tips on how to pack lightly when packing when heading to attractions in Kansas City.
A concealed travel pouch may be one of the most important items you bring along when visiting Kansas City. It is always important to protect your personal information. Identity thieves are everywhere.
This unisex RFID blocking concealed travel pouch is lightweight and comes in several colors. It has lots of organization to give you peace of mind. You can place it under your clothes next to your body to carry your ID safely.
If you have a pouch already that does not come with the RFID protection, as I do, these RFID sleeves are the perfect solution.
If you are planning on taking a lot of pictures with your phone you will definitely want to consider an external charging battery. This Anker high-speed phone charging battery is the exact one I carry with me on all of my trips.
I like that it holds its charging capabilities for several uses so I do not have to worry about it while out and about, and if I forget to recharge it at night, it will still be good to go the next day.
My daughter gifted me with this FugeTek selfie stick and tripod setup for my birthday. I absolutely love it! It is made of lightweight aluminum and is so easy to use.
It has Bluetooth connectivity and is a breeze to use for taking Insta-worthy selfies at all the cool places you visit in Kansas City.
I never much believed in using packing cubes when traveling. That is until I tried them. Now I am hooked. These are the exact cubes I use to stay organized when I pack for a trip!
You will want to bring your own refillable water bottle with you.
I never leave home on a trip without my Bobble filtration bottle. The 18.5-ounce size is perfect for your adventures and it fits nicely in the pocket of a backpack.
Perhaps you are traveling a long distance and packing space is a premium in your suitcase, or in your car. Then this set of collapsible silicone foldable water bottles would work well for you. Would not take up much space at all.
You will want a backpack or daypack with you to store snacks, your water bottle, phone, extra clothes, etc.. . No matter the time of day or evening.
This foldable water-resistant backpack would be great. And it comes in many different colors!
–
As you can see when it comes to things to do in Kansas City KS there is a lot to choose from.
It is one of the best places to visit in the Midwest.
What you decide to do in Kansas City is up to you but I hope I have helped you a little.
I hope you enjoy your trip and please come back and tell me all about it.