Are you looking for attractions in Indiana? You are in the right place.
In this article, I will walk you through the best Indiana tourist attractions and Indiana events.
After reading you will have an understanding of all the best things to do in Indiana and be able to decide which attractions are best for you.
Positioned as the Crossroads of America, Indiana offers something for everyone. Whether you prefer casinos, wineries, festivals, museums, or national parks, Indiana delivers.
This state boasts a rich heritage, a captivating past, and an incredible culture all making it the perfect state for a Midwest weekend getaway.
So grab a chair, get a cool drink, and let me walk you through Indiana attractions
15 Best Attractions In Indiana You Should Not Miss
Indianapolis Motor Speedway
Attractions in Indiana don't get more iconic than the Indianapolis Motor Speedway and a trip here is a must.
If you don't know this is the arena of the IndyCar Series, NASCAR Cup Series, and of course the Indy 500.
Either book to see one of their famous races or visit the Indianapolis Motor Speedway Museum.
The museum is located in the Speedway Oval. It has one of the world's premier collections of automotive and motor racing vehicles and artifacts.
The museum as you would expect has tons of memorabilia and cars from this sport's past and more recent times. If you love motorsport this is one of the Indianapolis attractions for you.
You can also take behind-the-scenes tours of the speedway and of course, on certain days you can be driven around the track in a racecar.
Put this high on your Indianapolis sightseeing agenda you won't regret it. And here are some more things to do in Indianapolis if you are in the area.
A visit here is one of the top things to do in Indianapolis.
Stay at Tru By Hilton Indianapolis Downtown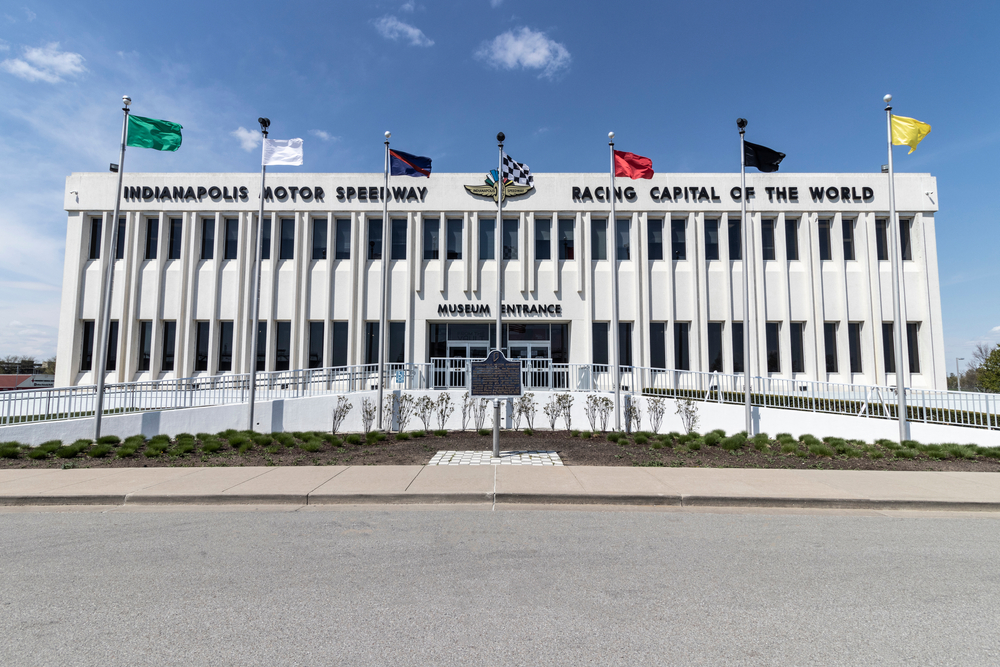 Antique Alley
If shopping is more your thing then a trip to Richmond might be right up your street. Antique Alley is a haven for those who appreciate history, nostalgia, and the thrill of discovering unique treasures.
There are over 1200 antique dealers and there are two interlocking antique trails for you to explore. The shops are diverse and cater to any vintage obsession you may have.
Whether you're a seasoned antique enthusiast or a curious newcomer, Antique Alley has something to capture your imagination. Every corner you turn presents a new opportunity to uncover a hidden gem.
So, if you're seeking a one-of-a-kind experience in Indiana, Antique Alley is waiting, just make sure you bring your wallet.
Stay At Best Western Classic Inn
White River State Park
If you are wondering what to do in Indiana then how about a trip to White River State Park? This park is a sprawling expanse of 250 acres and is a mixture of attractions, activities, and outdoor adventure.
The Indiana State Museum, White River Gardens, and the Eiteljorg Museum of American Indian and Western Art to name but a few are all within this park.
If it's the great outdoors you are after then there are acres of lush greenery to explore.
From leisurely bicycle rides to scenic boat excursions and enjoyable segway explorations, there is a host of things to do here.
This is one of the places to go in Indiana that should be high on your list. This urban getaway has the nickname 'Indy's Backyard' and is an Indianapolis attraction you won't want to miss.
Stay At Hampton Inn Indianapolis Downtown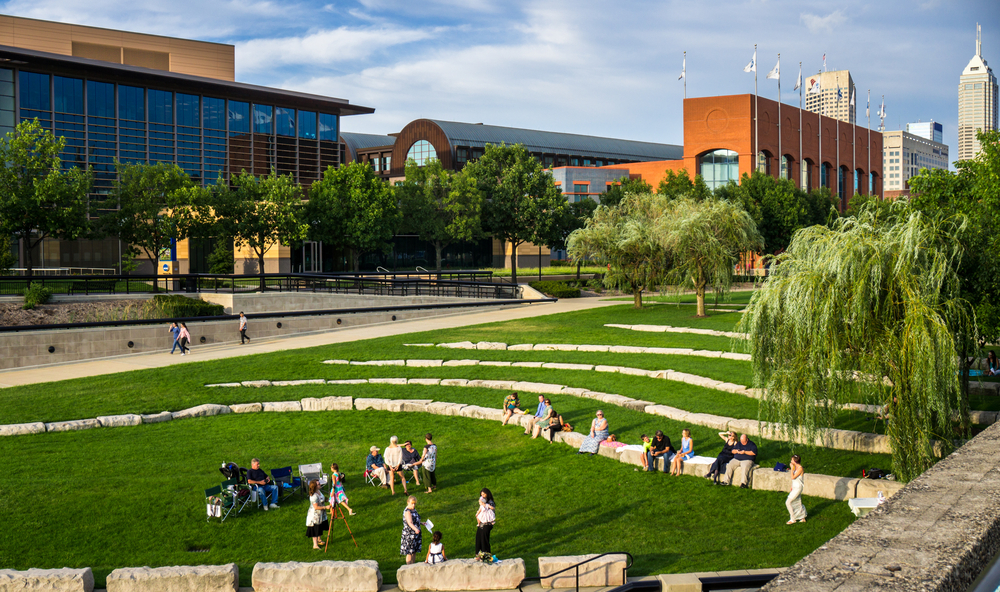 Lanier Mansion State Historic Site
If you are looking for things to do in Indiana then how about a trip to this National Historic Landmark?
The Lanier Mansion is a testament to James Franklin Doughty Lanier, a prominent figure in Indiana's business landscape during the mid-1800s.
Steeped in Greek Revival opulence the house was completed in 1844.
It was built by the visionary Francis Costigan and the mansion has lots of the original furnishings including a remarkable three-story spiral staircase.
The formal gardens are also a beautiful example of the aesthetics of the late 19th century. Guided tours are available and the mansion often holds events that are always spectacular.
This is one of those hidden attractions in Indiana that you will be so pleased you took the time to visit.
Marengo Cave National Landmark
Marengo Cave National Landmark is one of the most visited Indiana tourist attractions and should be high on your list.
Unearthed by a pair of young students in 1883 these caves in Indiana have been welcoming visitors for over a century.
The cave's interior is nothing but awe-inspiring and the guided tours are a must.
There are two tours, one takes 40 minutes and has huge flowstone deposits and the other takes 60 minutes.
You will see soda straws, totem pole stalagmites, and much more. You can do one or both it's up to you.
Put this one high on your list it's great and one of the things to do in southern Indiana.
Stay At Marengo Beach Studios to extend your stay.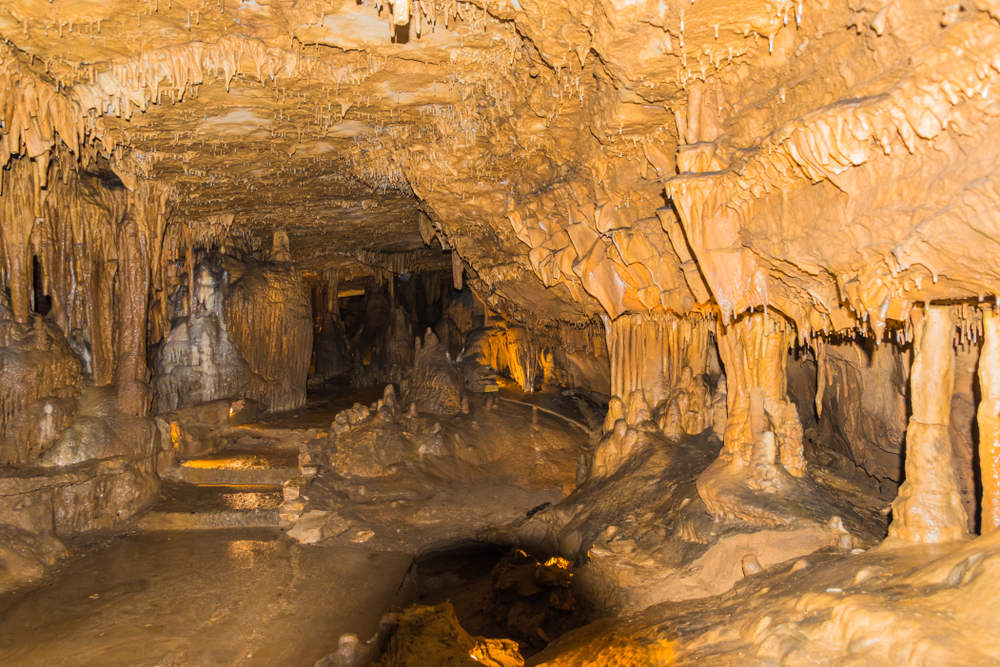 Wellfield Botanic Gardens
If you are wondering what to do in Indiana then a trip to Wellfield Botanic Gardens might be just what you need. Nestled in Elkhart, Indiana, these gardens are 36 acres of fauna and floral delights.
A creek weaves its way through the garden adding to the serenity. You will also find water features, sculptures, pagodas, and wonderful places to just stay and rest a while.
You can take tours or just explore on your own. Whatever season you visit you will love it here.
If you are looking for things to do in northern Indiana I highly recommend this serene spot.
Stay At Hotel Elkhart to extend your visit/
Studebaker National Museum
Attractions in Indiana don't get better than this one. In South Bend, the Studebaker National Museum charts the history of this iconic American automobile manufacturer.
South Bend was once a thriving manufacturing hub and Studebaker remains an important facet of this area's past. This museum is a tribute to that.
The museum has an array of exhibits, featuring timeless classics, military vehicles, and a collection of presidential carriages, unmatched in scale anywhere.
The collection also features an abundance of manufacturing blueprints and chronicles the Studebaker Corporation's narrative.
Children will love the Super Service Center an interactive exhibit where they can immerse themselves in the world of automobiles. This museum has plenty to keep everyone happy.
If you are looking for things to do in northern Indiana then take a trip here it's a really fun family day out. one of the cool places to go in Indiana. This South Bend motor speedway museum should be top of your list.
Here are some more things to do in South Bend if you are in the area.
Stay At Hyatt Place South Bend to extend your visit.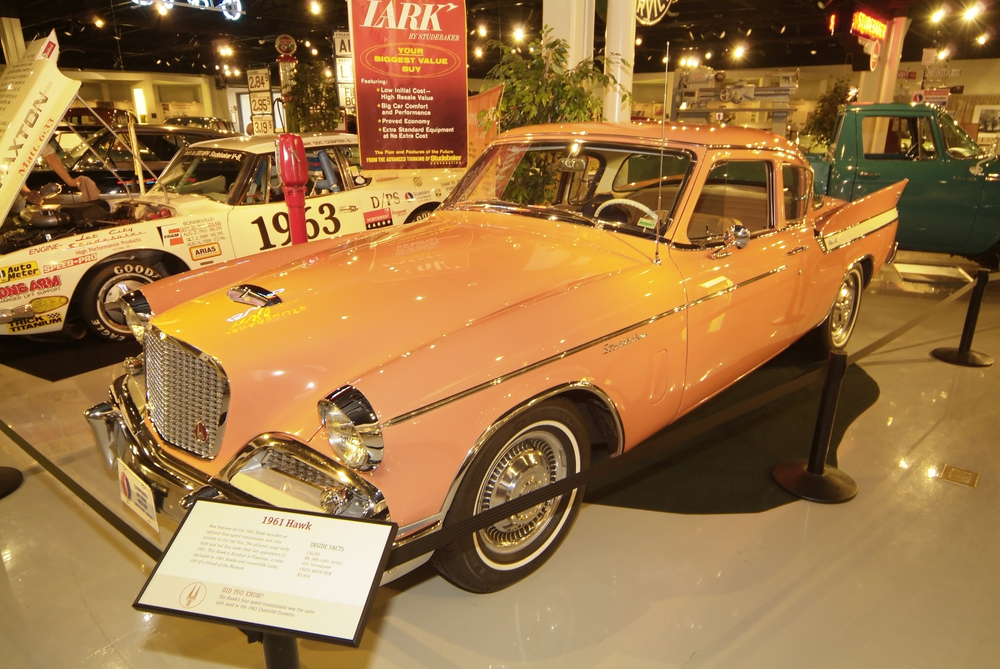 WonderLab Museum of Science, Health, and Technology
If you are looking for cool places to go in Indiana that the children will love then WonderLab might be perfect.
Located in Bloomington, WonderLab is an engaging hub of children's amusement with a strong emphasis on science, health, and technology exploration.
It's a hands-on interactive experience that includes such things as the Bubble Atrium, a coral reef aquarium, and a Discovery Garden.
There is also always something happening here like STEM-focused Sundays and WonderLab After Dark.
This is one of the best family-friendly attractions in Indiana. If you are in the area for a while here is a list of things to do in Bloomington.
Stay At Hyatt Regency Bloomington
Indiana Dunes National Park
If you are looking for places to go in Indiana then a trip to Indiana Dunes National Park is a must. It's located in northwest Indiana and runs for about 20 miles along the southern shore of Lake Michigan.
The park consists of 15,349 acres and is a picturesque park with incredible lakeside frontage.
All types of Indiana activities take place here from cross-country skiing to the most scenic trails for hiking in Indiana, and everything in between.
And the best thing about this park is you have the adjacent Indiana Dunes State Park to play in.
One of the best national parks in Indiana.
Stay At The Hilton Garden Inn Chesterton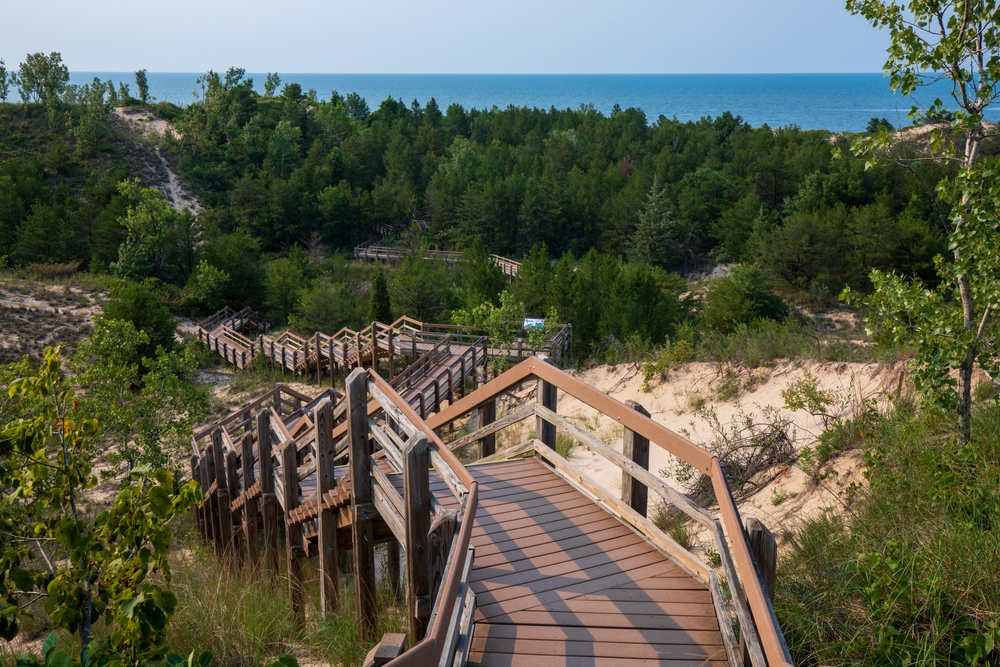 The Children's Museum of Indianapolis
If you are looking for attractions in Indiana that will keep all the family happy this is it.
Spanning 29 acres within the United Northwest neighborhood of Indianapolis, it proudly holds the title of the world's largest children's museum.
The exhibits are diverse in range and time and there are lots of interactive exhibits.
Among its renowned displays are a state-of-the-art planetarium, a children's theater, and loads of outdoor showcases, including a "Tree of Sports" playground.
And if that isn't enough there is also a 43-foot Dale Chihuly glass sculpture, life-sized dinosaur skeletons – including a rare mummified specimen.
They also d some amazing events like astronaut training and costume crafting.
If you are in the area for a while here are some more things to do in Indianapolis.
Stay At SpringHill Suites by Marriott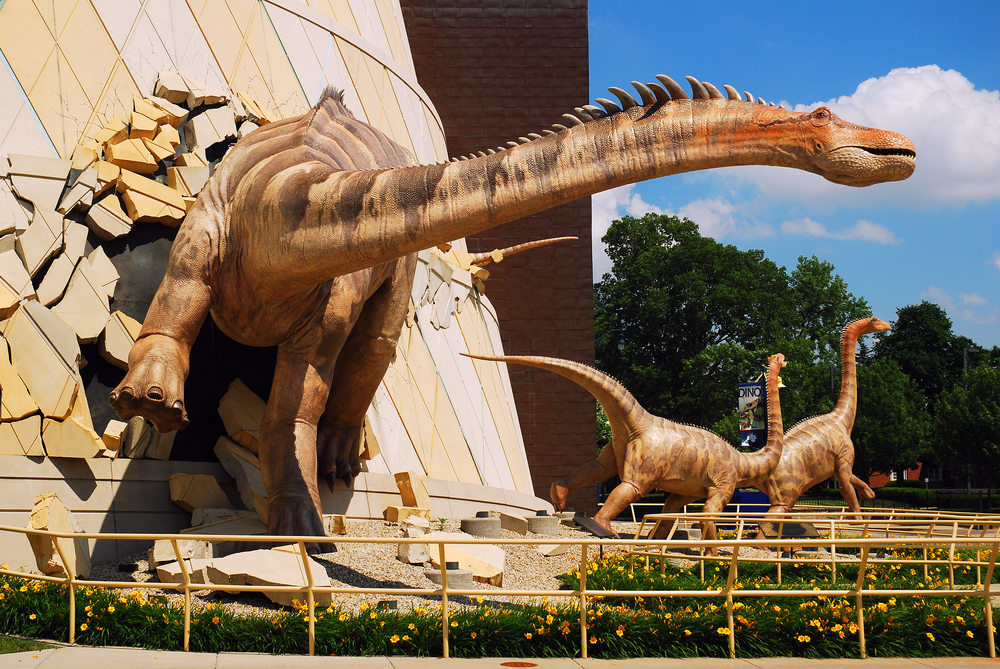 Turkey Run State Park
Of all the places in Indiana to spend some time outdoors this is among the top. Just over an hour's drive west of Indianapolis, Turkey Run is one of the best state parks in Indiana.
The park offers so many things to do including hiking, kayaking, and swimming, yes it has a swimming pool too. Or just go exploring among the hemlock groves and cliffs, ly is quite epic.
There are over 2000 acres for you to adventure in and as the name suggests you might see wild turkeys. The park also contains some well-preserved 19th-century historic homes that are stepped in history.
If you love the great outdoors you will love this place. This is one of the best places for hiking in Indiana.
This park is one of the best places to experience fall in Indiana.
Stay At Turkey Run Inn & Cabins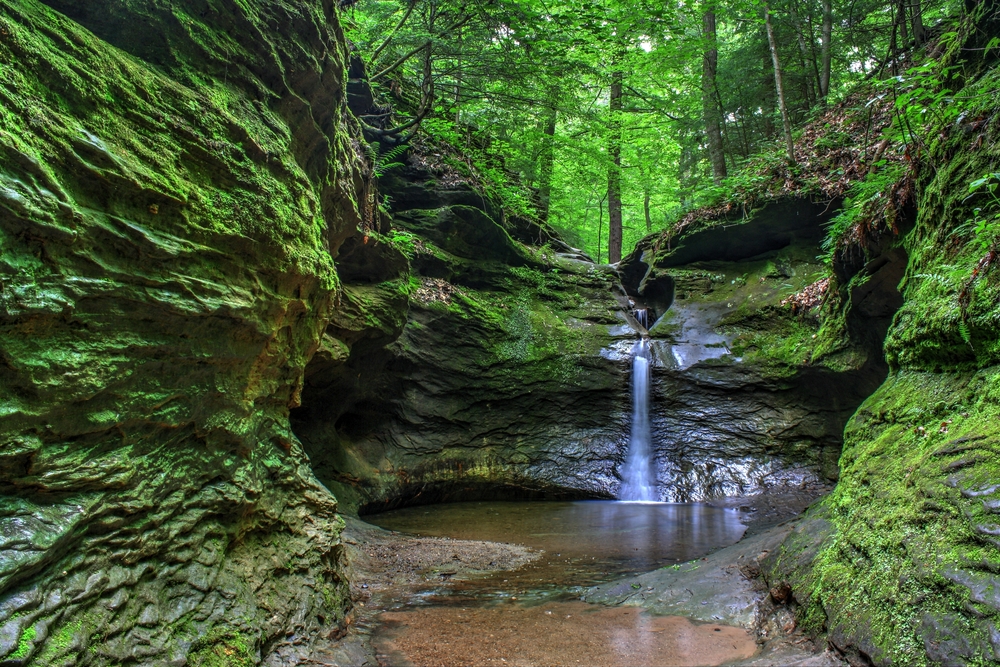 Holiday World And Splashin' Safari
Nestled in Santa Claus, Indiana, Holiday World, And Splashin' Safari is one of the most popular Indiana attractions. This theme park boasts an extensive array of rides and slides, for all the family.
Whether you are a thrill seeker or like things more on the gentle side this park has your back.
The park is divided into areas each one celebrating a different holiday, for example, Halloween, Thanksgiving, and the like.
Splashin' Safari which is within the park is one of the biggest waterparks in Indiana. Most people advise you to spend two days here so you can see it all.
It's such a fun attraction in Indiana and one the children will love.
Lincoln Boyhood National Memorial
This is one of those places in Indiana to go if you love history. Nestled within a secluded and rustic part of the state you will find the Lincoln Boyhood National Memorial.
This memorial stands somewhat as a guardian of history, preserving the very farm where a boy who would become president spent a significant portion of his formative years.
Between 1816 and 1830, Abraham Lincoln called this place home. From the age of 7 until 21 Lincoln would grow up here and this place would shape the man he became.
You will find various exhibits that explain the life of the president, displaying an array of artifacts and artworks associated with his life.
There is also a 16-minute film that offers a glimpse into the journey of this great man during his time in Indiana.
Beyond the museum's walls lies a working pioneer farm, a living testament to the past.
Here, among the traces of the original Lincoln cabin's archaeological remnants, stands a meticulously crafted wooden replica farmhouse.
This authentic setting is tended to by park rangers donning period attire, who tend to crops, care for livestock, and engage visitors in discussions about days gone by.
If you love history this is one of the best attractions in Indiana for you.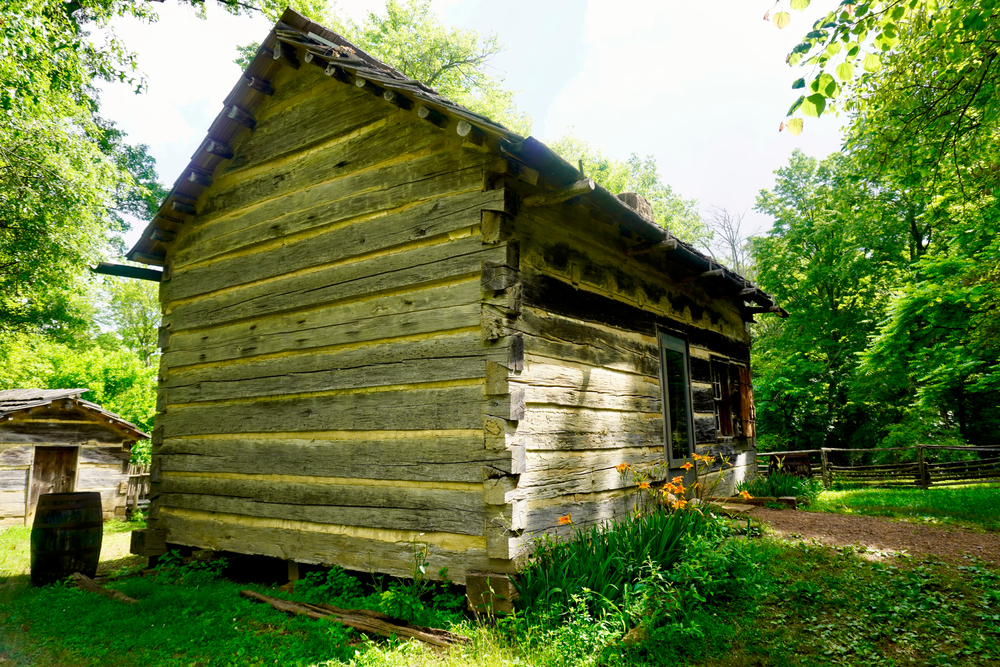 Conner Prairie Interactive History Park
This is one of the Indiana tourist attractions that immerse you in history. The Conner Prairie Interactive History Park is a dynamic living museum that offers a journey into the past.
Nestled in Fishers, Indiana, this carefully recreated 19th-century location provides an engaging, enlightening, and entertaining experience.
Among the park's highlights is the historic William Conner home, now on the National Register of Historic Places.
Visitors of all ages can partake in a myriad of activities, explore captivating exhibits, and engage in interactive adventures that are bound to capture the imagination of individuals, families, and adults alike.
Stay At Drury Inn & Suites to extend your stay.
Prophetstown State Park
If you are looking to do some Indiana activities then a trip to Prophetstown State Park might be just what you need.
A recent edition to Indiana State Parks it is situated at the juncture of the Wabash and Tippecanoe Rivers and is wonderful for hiking.
Near the town of Battle Ground northeast of Lafayette, this park's main feature is the expansive Aquatic Center.
It features a 30-foot tube slide, body flume, lazy river float area, adventure channel, zero-entry pool with play features, and an aquatic activity area with basketball.
There is also a 125-acre farm where you can discover what 1920s farming was like. And do take a stroll through the 900 acres of restored prairie.
This is one of the more interesting attractions in Indiana that has a little something for everybody.
If you are staying in the area here are some of the best things to do in Lafayette.
Stay At Residence Inn by Marriott Lafayette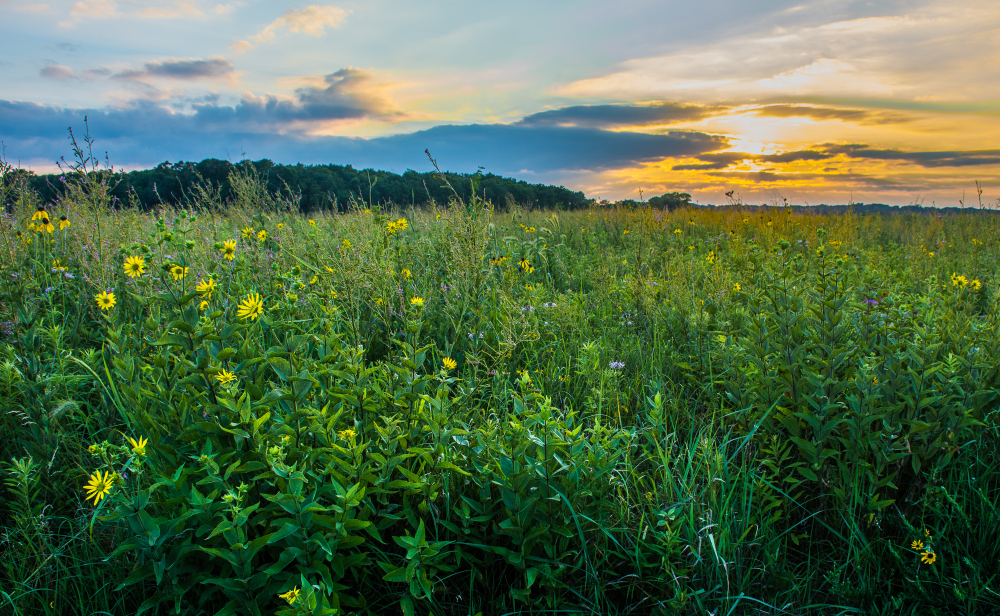 Packing List When Visiting Attractions In Indiana
If you are searching, here are some tips on how to pack lightly when packing to visit attractions in Indiana.
A concealed travel pouch may be one of the most important items you bring along when exploring the best National Parks in MO.
It is always important to protect your personal information. Identity thieves are everywhere.
This unisex RFID-blocking concealed travel pouch is lightweight and comes in several colors. It has lots of organization to give you peace of mind. You can place it under your clothes next to your body to carry your ID safely.
If you have a pouch already that does not come with RFID protection, as I do, these RFID sleeves are the perfect solution.
If you are planning on taking a lot of pictures with your phone you will definitely want to consider an external charging battery. This Anker high-speed phone charging battery is the exact one I carry with me on all of my trips.
I like that it holds its charging capabilities for several uses so I do not have to worry about it while out and about, and if I forget to recharge it at night, it will still be good to go the next day.
My daughter gifted me with this FugeTek selfie stick and tripod setup for my birthday. I absolutely love it! It is made of lightweight aluminum and is so easy to use.
It has Bluetooth connectivity and is a breeze to use for taking Insta-worthy selfies while discovering island getaways in the US.
I never much believed in using packing cubes when traveling. That is until I tried them. Now I am hooked. These are the exact cubes I use to stay organized when I pack for a trip!
You will want to bring your own refillable water bottle with you.
I never leave home on a trip without my Bobble filtration bottle. The 18.5-ounce size is perfect for your adventures and it fits nicely in the pocket of a backpack.
The replaceable carbon filters ensure fresh drinking water whenever you want it.
Perhaps you are traveling a long distance and packing space is a premium in your suitcase, or in your car.
Then this collapsible silicone foldable water bottle would work well for you. Would not take up much space at all.
You will want a backpack or daypack with you to store snacks, your water bottle, phone, extra clothes, etc.. while visiting Missouri's National Parks. No matter the time of day or evening.
This foldable water-resistant backpack would be great. And it comes in many different colors.
—
As you can see when it comes to attractions in Indiana there are so many to choose from. I hope this article has answered the question of what to do in Indiana.
From the small towns in Indiana to the beautiful vineyards and wineries in Indiana this state mixes the great outdoors with all the entertainment and history you could need.
Whether you visit the caverns in Indiana or go to some Indiana events I know you will have an amazing time. Please do come back and tell me all about your experience.