Are you looking for wineries in Indiana? You are in the right place. In this article, I will walk you through Indiana vineyards, and Indiana wine tastings, and tell you all you need to know about Indiana wine.
There is much more to Indiana than idyllic small towns, scenic hiking trails, and incredible scenery. In fact, southeast Indiana is one of the USA's most prominent wine regions and has been since the 18th century. And the state is also home to two American Viticultural Areas.
The Indiana Wine Trail which travels through the southeastern region is a really beautiful experience. Indiana wineries are in a historic wine region. You will find quaint family farms, and some of the best wine in the country.
So are you ready to see which Indiana vineyards I have chosen for you? Grab a glass of chilled white and let me walk you through Indiana wineries.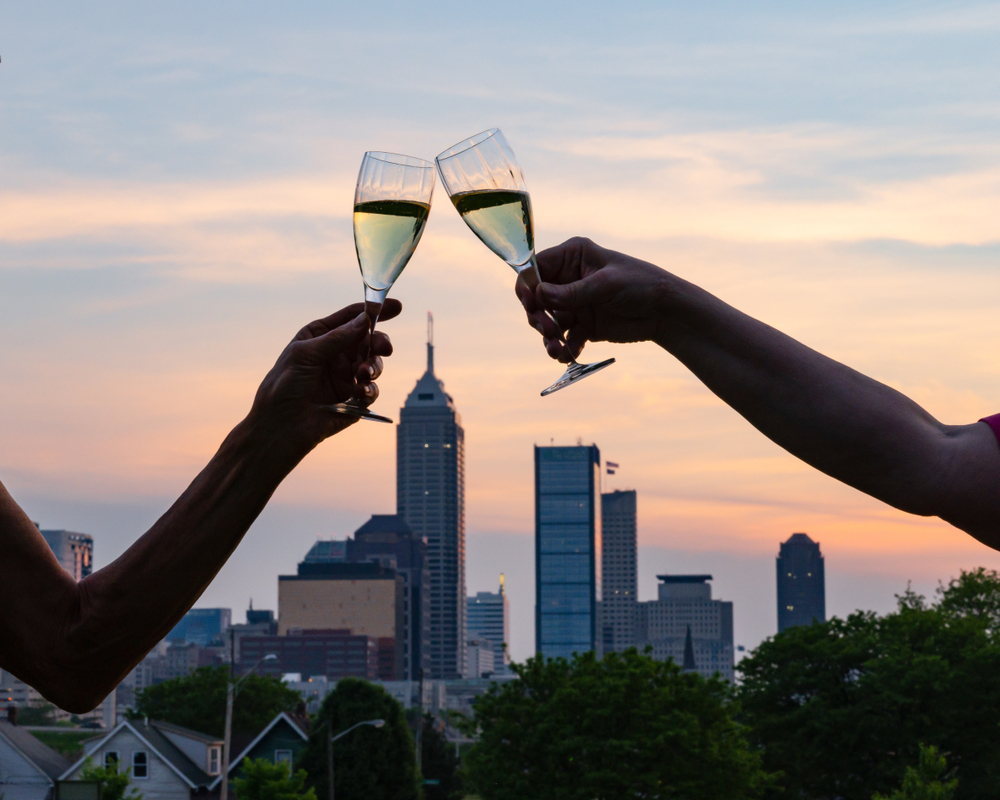 15 Beautiful Vineyards And Wineries In Indiana
Country Heritage Winery
One of the family-owned and operated wineries in Indiana on Blueberry Acres farm in northern Indiana.
Originally opened in 2011 by Jennifer and Jeremy Lutter it has now become the most-awarded winery in the nation.
The belief here is that great wine starts in the vineyard. They choose their grapes carefully looking after them well to produce some great tasting wines.
Here they have wine tours and two complimentary wine tastings a day. If you miss one of these wine tastings you can have one at a nominal fee.
This winery in Indiana has excellent wine, a friendly welcome, and a sprawling estate.
and one of the best destinations to visit in the Midwest.
At The Barn Winery
Owned and operated by Deb and Don Stutz At The Barn is a winery in south Indiana. There are more than 45 years of experience behind the wine made here.
As well as dry and sweet wine they also produce some great fruit wine with blueberry being a real hit.
On Friday, Saturday and Sunday they offer wine tasting as well as offering wine pairing events and live music performances.
The wine here is always made in small quantities and the quality is excellent. The winery is a refurbished barn from 1870. You can enjoy your wine in the tasting room, patio or deck.
At The Barn was rated 3rd Best Indiana Winery to visit by choicewineries.com so you know you are in good hands. Indiana wine doesn't get much better than the wine here.
Fruit Hills Winery and Orchard
A couple of miles from Bristol this winery opened in 2010 and is owned and operated by Michele and David Muir.
The farm itself has been producing fruit since 1852, its best known for its apple production and they do produce apple and peach wine as well as hard ciders.
Here you get great wine and a great welcome. The tasting room is very inviting, as is the large deck and porch. Oh and just for bonus points the view is also amazing.
A spacious outdoor deck and porch are offered for seasonal relaxation with wines by the glass or by the bottle. Indiana wine tastings here are a real treat.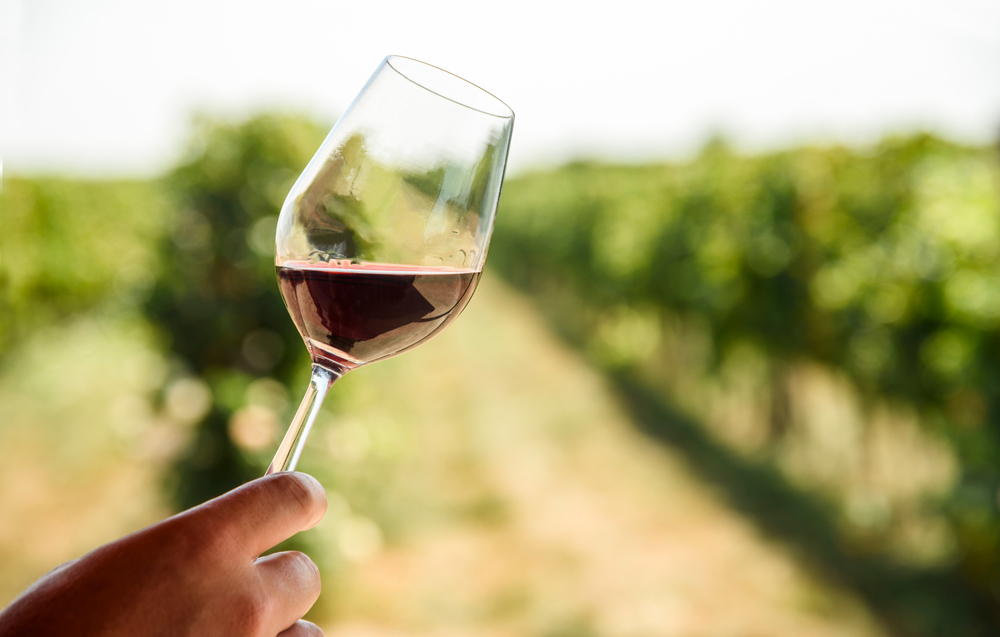 Belgian Horse Winery
Owned and operated by the Harter family this winery in Indiana is named to honor the family's long tradition of selling and breeding Belgian horses.
Here they create delicious grape and fruit wines and offer regular wine tasting Wednesday through Sunday. On Wednesdays, they showcase the talents of local musicians with live music performances.
One of the vineyards in Indiana that offers more than just wine tasting.
It is one of the fun things to do in Indiana!
Huber's Orchard and Winery
Here they harvest close to half a million grapes each year making this vineyard in Indiana the largest wine grape producer. Here they grow more than 18 varieties of grapes on 600 acres.
The tasting room is within a restored 1938 barn and there is a wide range of wines to sample here. There will be an Indiana wine for everyone's taste here.
There are also a lot of others things to do here from a children's farm park, an ice cream factory, a farmer's market, and a cheese shop. They also have the state's first distillery here that produced brandies the European way.
The wine here has earned over 900 gold, silver & bronze awards from wine competitions in all regions of the United States. The business has been family-owned since 1843 and the love and passion for what they do shine through everything.
If you are looking for a great day out in one of the wineries in Indiana you can't go wrong with this one.
Blackhawk Winery
On a five-acre land in Sheridan originally used for soybean crops, Deb and John Miller opened this winery in 2011.
They produce wines from Midwestern-grown grape hybrid varieties and the wines are quite unique and unusual. They also produce fruit wines with cherry wine and cranberry wine being firm favorites.
You can taste all they offer in the tasting room which is a rather elegant-looking bar of sorts.
They believe here that wine should be enjoyed and there should be nothing stuffy about winemaking and wine tasting. The wine here runs dryer than normal mainly because they don't add to it.
Their relaxed yet passionate approach has made this place a success. Oh and look out for their Blackhawk Free Friday Concert Series. Wine tastings in Indiana don't get much better than at this Indianapolis winery.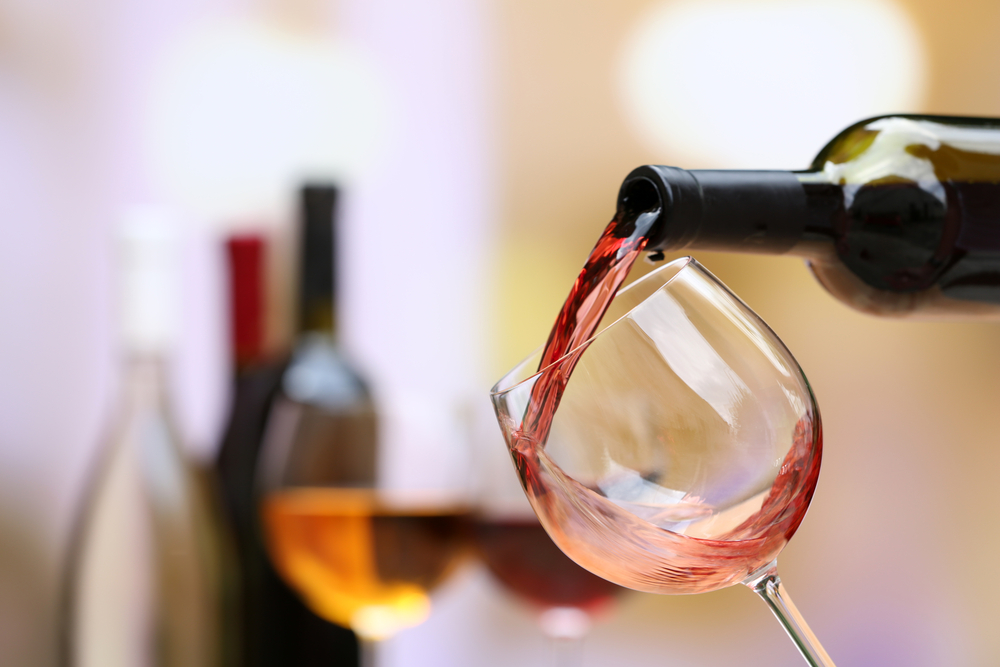 Lanthier Winery
Indiana's oldest winery is housed within a historic 18th-century home that was originally built during the state's pioneer days. It produces award-winning dry, semi-sweet, sweet, and seasonal wines.
Wine in Indiana doesn't get much better than it does here.
Run by Tami Hagemier and Chris Lanthier they offer free tasting in their cellar-level tasting room offered Wednesdays through Sundays.
They also have an art gallery and hold regular garden events, the garden is also super beautiful.
The emphasis at this winery in Indiana is on happiness and you will often hear this place full of laughter and joy. There is something so calming and unexpected about this place.
They have a strict no wine snobs allowed policy which I think gives you an idea about this place.
Their mantra is 'the best wine is the wine you like best.' Wine tastings in Indiana here are in a relaxed atmosphere where you are made to feel extremely welcome and wanted.
Brown County Winery
At this winery in Indiana, they are dedicated to producing quality wines at an affordable price and I think they do a great job. Dave and Cynthia Schrodt opened Brown County Winery in 1986 and haven't looked back since.
Originally established in Nashville the winery now has another location in Gnaw Bone.
The Gnaw Bone tasting room has huge floor-to-ceiling windows looking onto the production area which is a great experience. Both vineyards have wine tasting rooms.
You will enjoy it here. There is laid back familiar feel. This Indianapolis winery is definitely one for the top of your list.
This is a beautiful location to experience fall in Indiana.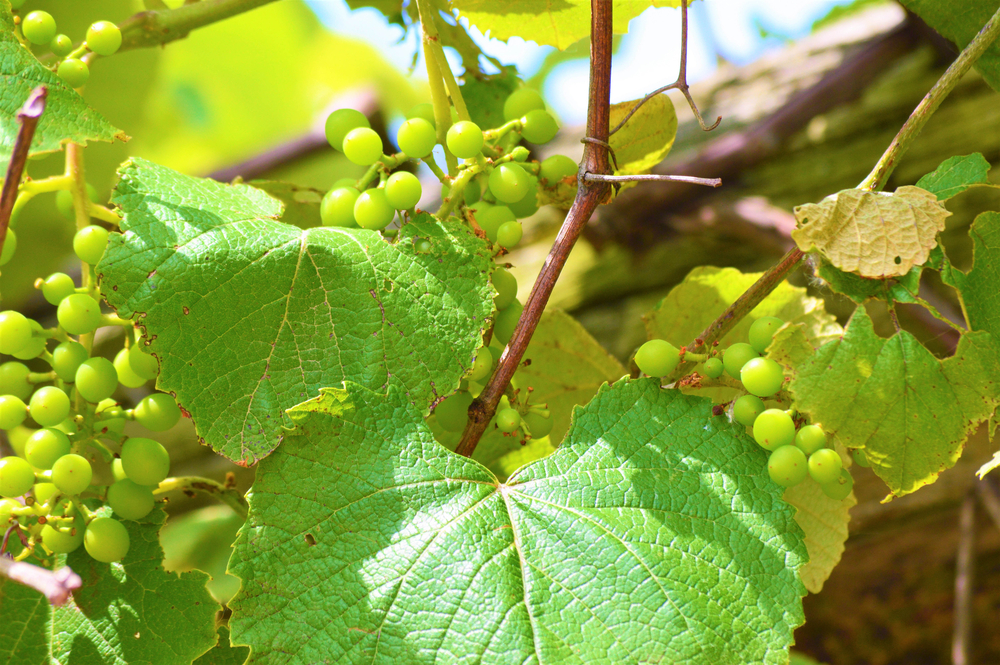 Mallow Run Winery
The Richardson family is passionate about everything they do and it shows. They have operated the winery and tasting room from their family farm in Bargersville since 2005.
Here they have 12 grape varieties and produce great Indiana wine. Mallow Run offers complimentary wine tastings throughout the day and the rustic tasting room is great whatever the weather.
In the colder months, the fireplace is inviting and in the warmer months, the outdoor deck is a must.
If you would like a tour of the winery they are happy to do that just make an appointment before you arrive so someone is available to give you a tour.
The winery is named in honor of both original family settler George Mallow and the Mallow Run stream that runs through the property. The 7th generation of George Mallow's family still lives on the farm today.
This vineyard in Indiana covers 12 acres of the 600 acres farm and produces some of the best wines in Indiana.
Buck Creek Winery
Founded in 2006 by award-winning amateur winemaker Jeff Durm this winery in Indianapolis, has won more than 148 medals and awards at the prestigious Indy International Wine Competition.
The winery has 4.5 acres of vineland in the southeastern corner of the state's capital. and visiting here is one of the best things to do in Indianapolis.
It is the only estate vineyard in the area.
The tasting room allows you to sample six wines of your choice. During the spring and summer months, the outdoor patio and live music really add to the ambiance. This Indianapolis winery is well worth the trip.
Oliver Winery
This was the first winery opened after the passing of the Indiana Small Winery Act in 1971. It has since become one of the largest wineries in the Eastern United States.
Owned and operated by Bill Oliver it has been ranked as one of the top 25 wineries to visit in the United States by Travel and Leisure. Their signature wine is Camelot Mead a fruit fortified wine.
Wine tastings are offered daily in the tasting room and they also offer walking tours which are free and last about 30 minutes on Friday Saturday and Sunday.
Here they believe you should be curious and creative and try out something different which has led to some unique delicious Indiana wines.
They do a lovely reserved picnic experience as well.
You get an assortment of gourmet meats, cheeses, fresh-baked bread, homemade garlic spread, seasonal and dried fruits, and a souvenir wine tumbler for each guest.
If you are after a special experience this one sounds great.
This winery in Indianapolis is well worth a visit.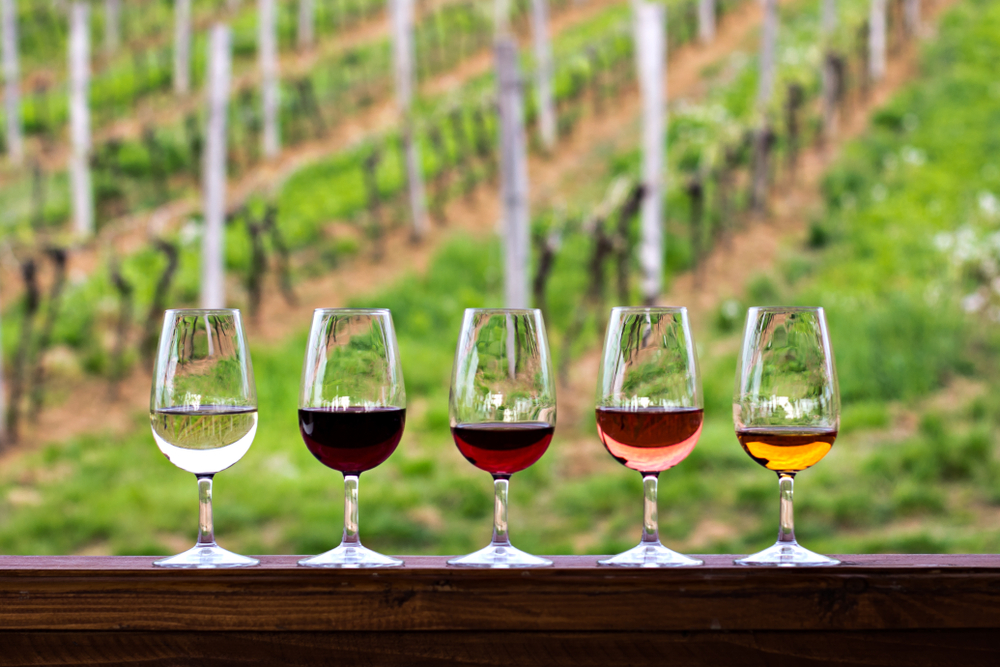 Butler Winery and Vineyards Is One Of The Oldest Wineries In Indiana
Founded in 1983 by Susan and Jim Butler this winery is located in the Indiana Uplands AVA, a federally recognized grape-growing region in the United States.
It offers three winery locations throughout the Bloomington region, all open to the public seven days a week.
The Bean Blossom Valley vineyard is beautiful and the tasting rooms offer samples and cellar tours. Indoor and outdoor seating is available and the outdoor patios are lovely.
Butler Winery and Vineyards is one of the oldest wineries in Indiana and the location is divine with a pond, cozy booth in the tasting rooms, and live music in the pavilion in the summer.
You can explore all the grounds and vineyards and even walk among the vines if you choose to. It's a lovely place to spend some time and one of the vineyards on the Indiana wine trail.
Shady Creek Winery
Located less than an hour from Chicago in Michigan City is this 20-acre winery.
lt sites on the southern shore of Lake Michigan and is conveniently located near the Indiana Dunes National Park and the Four Winds Casino.
The Anderson family creates custom wines with names befitting the area such as Sandy Feet, Beach Glass white, and Sweet sunrise.
Here they offer lots of things to do such as Friday night dinners, Sunday afternoon music performances, and local artwork and jewelry crafter shows.
This winery in Indiana is a fun and approachable winery that promotes a relaxing atmosphere and locals and tourists alike seem to love this place.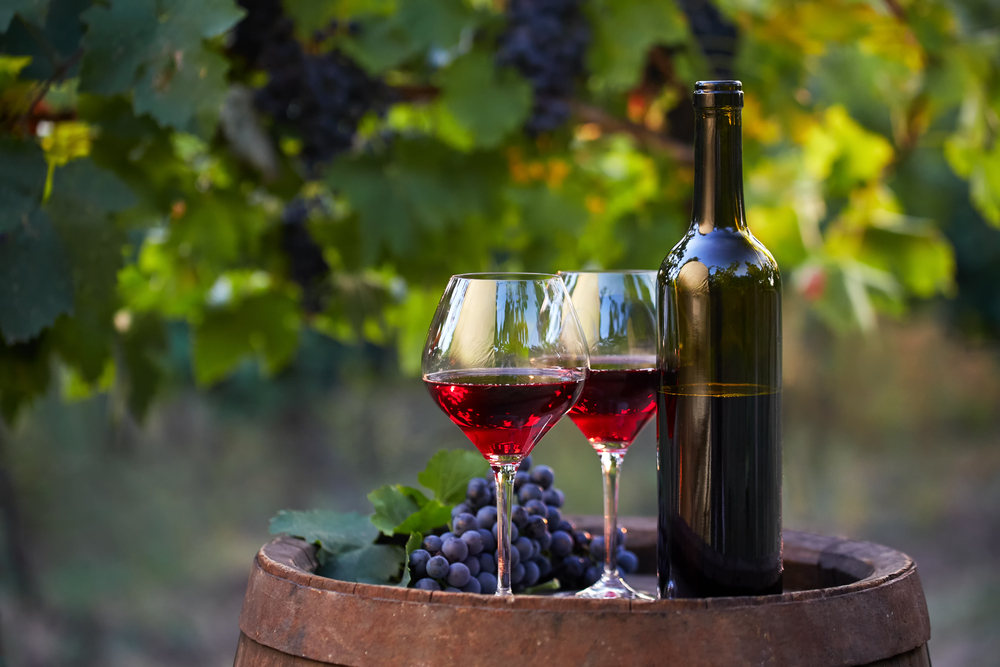 French Lick Winery and Vintage Cafe
Opened in 1995 within French Lick's Beechwood Mansion this French Lick winery now operates out of West Baden Springs since 2005 and produces some of the region's best wines.
Enjoy wine in the tasting room or perhaps the vintage Italian-style cafe with pizza or pasta. They offer lots of different wine flights here. This winery in Frech Lick makes a great day out.
Wildcat Creek Winery
One of the best things to do in Lafayette is to visit the Wildcat Creek winery.
This winery was opened in 2008 and today serves award-winning dry, semi-sweet, sweet, and fruit wines, including traditional Chambourcin and Traminette varietals.
Tastings are available seven days a week with six varieties included. You can also enjoy a glass of wine in the indoor and outdoor seated areas.
They also have regular events such as BBQ, Bluegrass, and the Blueberry Wine Festival.
Here they operate within a few guidelines. Produce the best wine, offer the best customer service, positively impact the community, and produce with integrity.
This winery in Indiana has a beautiful outside garden space here with lots of tables and chairs available. Guests are encouraged to bring their own chairs and blankets.
They also have a collection of art by local artists for your perusal.
The shops also sell cheese, jam sausages, and the like. This is one of the wineries in Indiana that offers so much more than just wine.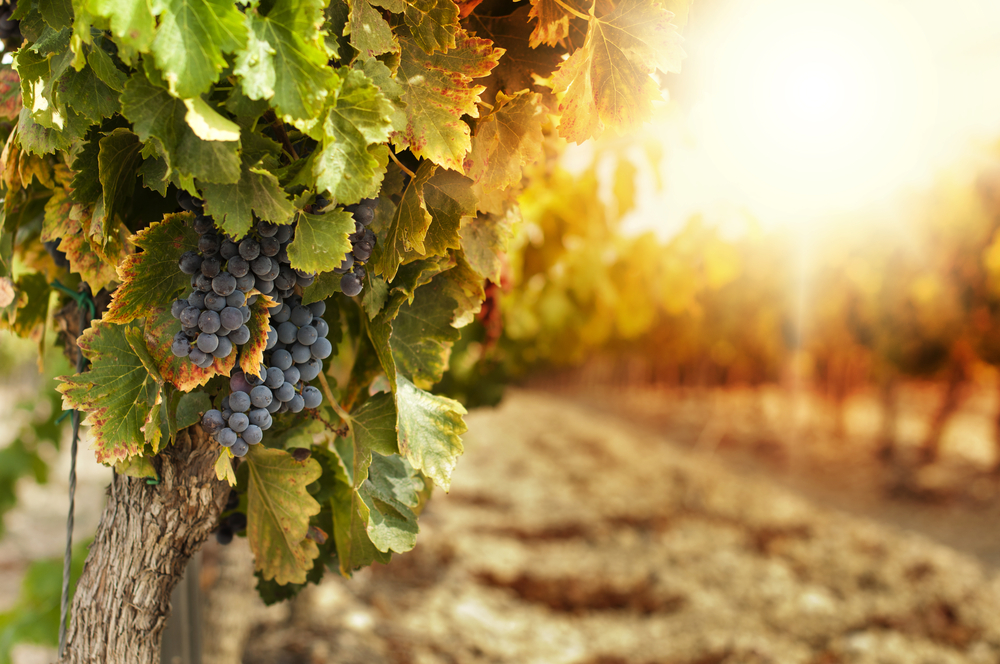 Packing List When Exploring Wineries in Indiana
If you are searching, here are some tips on how to pack lightly when packing to explore wineries in Indiana.
A concealed travel pouch may be one of the most important items you bring along when discovering vineyards in Indiana. It is always important to protect your personal information. Identity thieves are everywhere.
This unisex RFID blocking concealed travel pouch is lightweight and comes in several colors. It has lots of organization to give you peace of mind. You can place it under your clothes next to your body to carry your ID safely.
If you have a pouch already that does not come with the RFID protection, as I do, these RFID sleeves are the perfect solution.
If you are planning on taking a lot of pictures with your phone you will definitely want to consider an external charging battery. This Anker high-speed phone charging battery is the exact one I carry with me on all of my trips.
I like that it holds its charging capabilities for several uses so I do not have to worry about it while out and about, and if I forget to recharge it at night, it will still be good to go the next day.
My daughter gifted me with this FugeTek selfie stick and tripod setup for my birthday. I absolutely love it! It is made of lightweight aluminum and is so easy to use.
It has Bluetooth connectivity and is a breeze to use for taking Insta-worthy selfies while on your Indiana wine journey.
I never much believed in using packing cubes when traveling. That is until I tried them. Now I am hooked. These are the exact cubes I use to stay organized when I pack for a trip!
You will want to bring your own refillable water bottle with you.
I never leave home on a trip without my Bobble filtration bottle. The 18.5-ounce size is perfect for your adventures and it fits nicely in the pocket of a backpack.
Perhaps you are traveling a long distance and packing space is a premium in your suitcase, or in your car. Then this set of collapsible silicone foldable water bottles would work well for you. Would not take up much space at all.
You will want a backpack or daypack with you to store snacks, your water bottle, phone, extra clothes, etc.. . No matter the time of day or evening.
This foldable water-resistant backpack would be great. And it comes in many different colors.
—
As you can see when it comes to wineries in Indiana, they are so many to choose from.
Whether you choose one of the Indianapolis wineries, one of the wineries in French Lick, or one of the wineries in south Indiana I know you will have an amazing time.
Please come back and let me know what you think about Indiana wine and which vineyard in Indiana you visited. Enjoy your vacation.
,