There are so many fun things to do in South Bend, Indiana, that will make a great vacation!
South Bend is the fourth largest city in Indiana and is an easy day trip from Chicago, Illinois. As the location of the University of Notre Dame, this is a major college town. But it is also down to earth and full of art and culture.
No matter your interests or idea of a good time, there are South Bend attractions perfect for you. Do you love art, nature, sports, or architecture? Those are just some of the things you can enjoy in South Bend.
South Bend makes for a fantastic weekend getaway in Indiana for couples or a family. With so many restaurants, shops, museums, and parks, you will not be bored here!
Get ready to plan the best South Bend itinerary!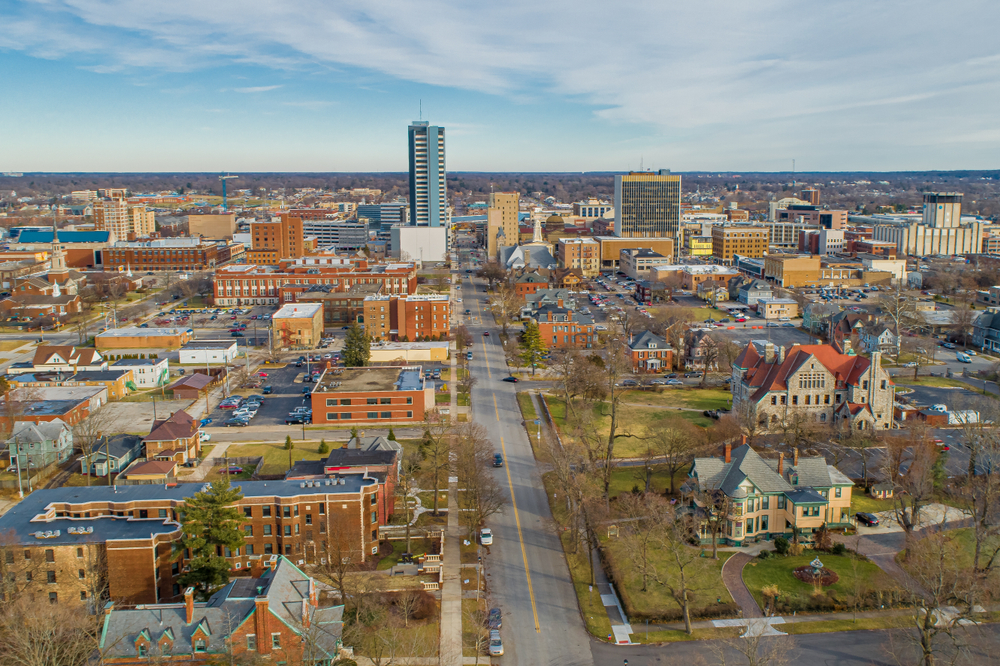 16 Best Things to Do in South Bend, IN, You Shouldn't Miss
Tour the University of Notre Dame
Of course, visiting the University of Notre Dame is one of the most popular things to do in South Bend. And makes a fantastic Midwest weekend getaway.
This university dates back to 1842, and you can learn more about its extensive history during a tour.
There are free, public tours offered by the Eck Visitors Center. The guided tour will walk you through many locations on campus.
You will see the Grotto of Our Lady of Lourdes, the Basilica of the Sacred Heart, the Golden Dome at the Main Building, and the Hesburgh Library.
At the library, take a picture of the Word of Life Mural, also known as Touchdown Jesus. The wonderful art piece is 132 feet high and 65 feet wide.
Make sure to show up to the visitors center thirty minutes ahead of time to reserve a spot on the tour.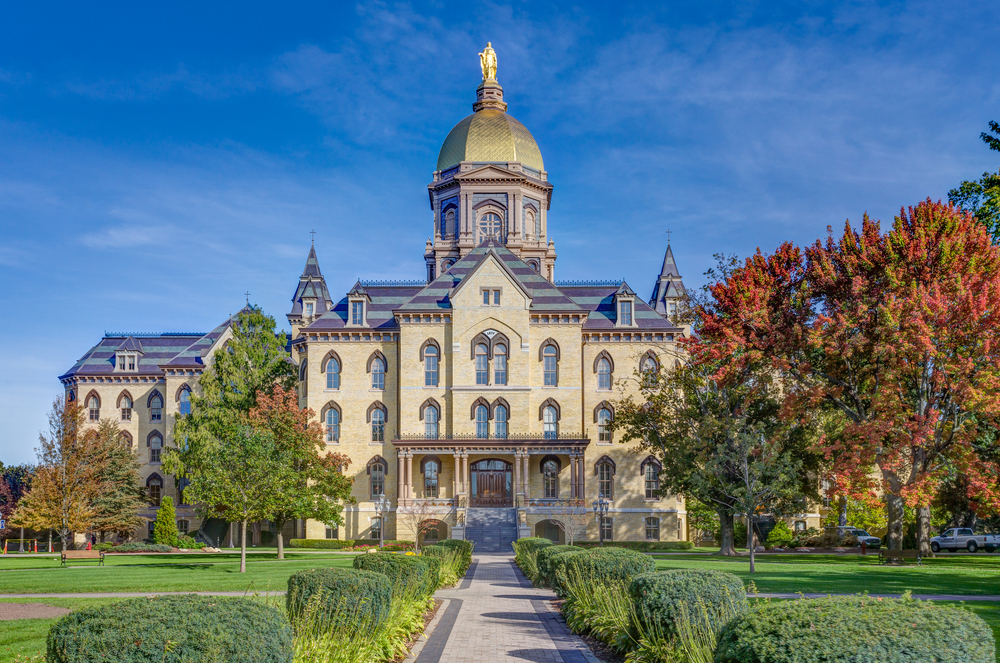 See a Game at Notre Dame Stadium
While at Notre Dame in South Bend, you can also watch a football game at the Notre Dame Stadium. Sit among nearly 80,000 people and cheer for the Fighting Irish.
If you want to learn more about this grand and historic stadium, take a tour. You will be introduced to the rich history and tradition that makes this place famous.
You will also be able to get your photo taken with the iconic Play Like A Champion Sign. College sports fans will love the opportunity to see inside this iconic stadium.
If you want to see more sports attractions in South Bend, check out the Joyce Center on campus for basketball, volleyball, or hockey depending on the season.
Visiting the Notre Dame Statium would make a very fun Midwest road trip!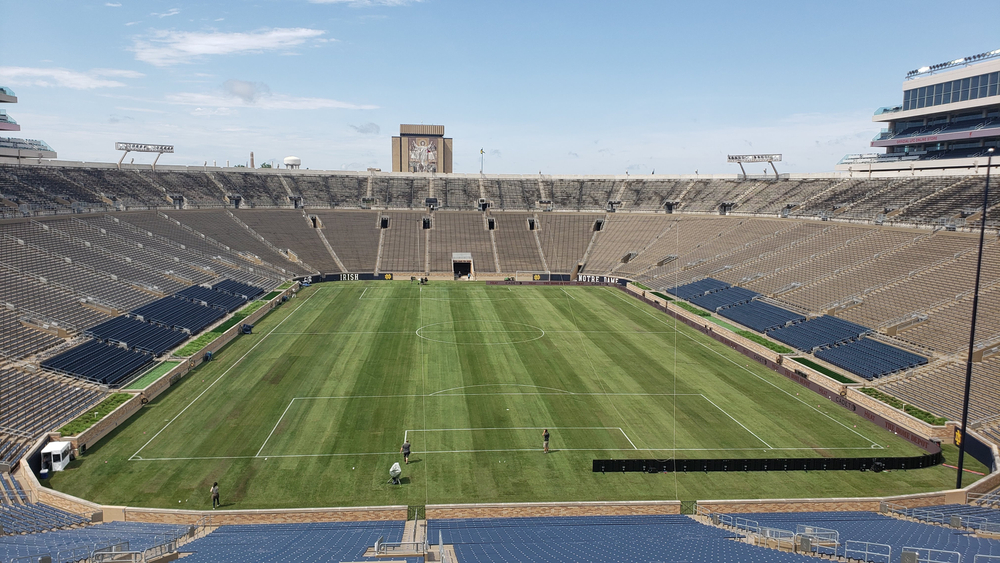 Admire the Basilica of the Sacred Heart
One more thing to see on Notre Dame's campus is the Basilica of the Sacred Heart. This gorgeous church was completed in 1888 in the Gothic-Revival style.
As you walk around inside, you can imagine you are in Italy instead of Indiana. Admire the frescoes, stained-glass windows, and the historic organ.
You can enjoy Mass on Sundays or take either a self-guided tour or guided tour. The church is open year-round and is free to enter. You can also visit the Basilica Museum.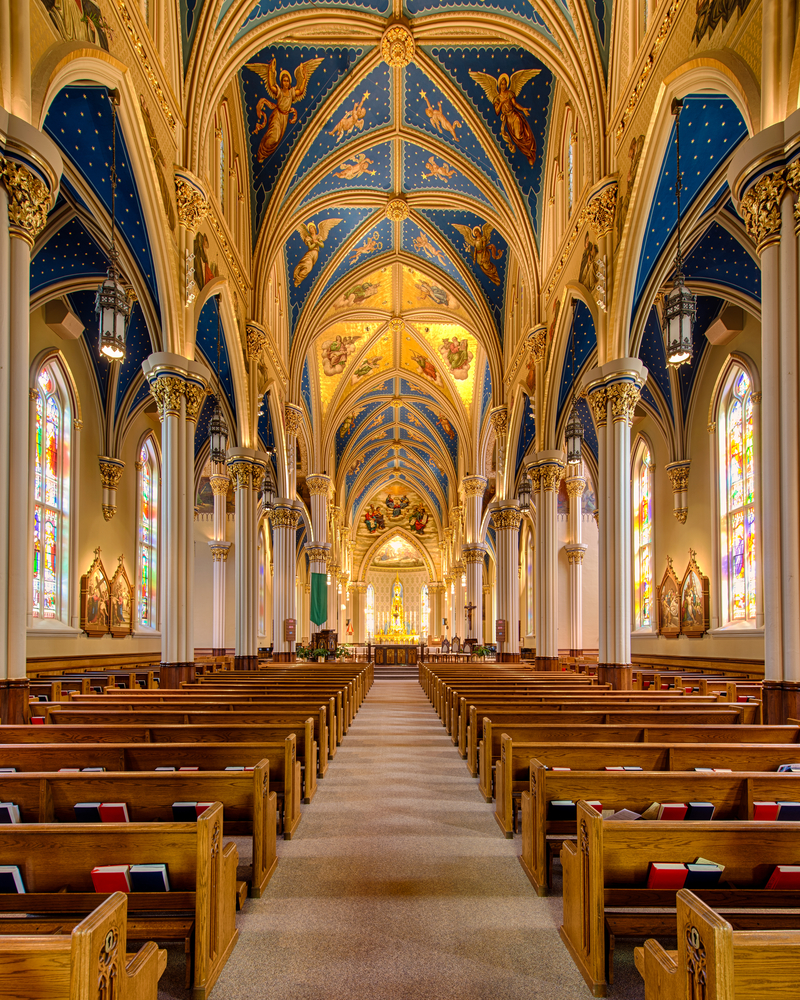 Cheer at Four Winds Field
If you are looking for more sports things to do in South Bend, you can watch a baseball game at the Four Winds Field at Coveleski Stadium. This Minor League stadium was built in 1987 and is considered one of the best in the country.
You can come to watch the South Bend Cubs play a game and have fun cheering on the team. You can also take a guided tour to see and learn more.
The 45-minute tour is free. If you want a longer tour and the opportunity to see more, you can take one of the other tours for a fee. You can also meet the mascot.
Find Cool Cars at the Studebaker National Museum
The Studebaker National Museum is one of the top things to do in South Bend. Anyone interested in automobiles and history will find this museum fascinating.
The Studebaker Brothers Manufacturing Company was founded in 1852 and was a major player in the wagon, carriage, and early electric vehicle industry. However, in 1966, the corporation went out of business.
When you visit the Studebaker National Museum, you will see a collection of historic and beautiful vehicles.
They even have the world's largest collection of U.S. Presidential Carriages, including the one Abraham Lincoln rode in the night of his assassination.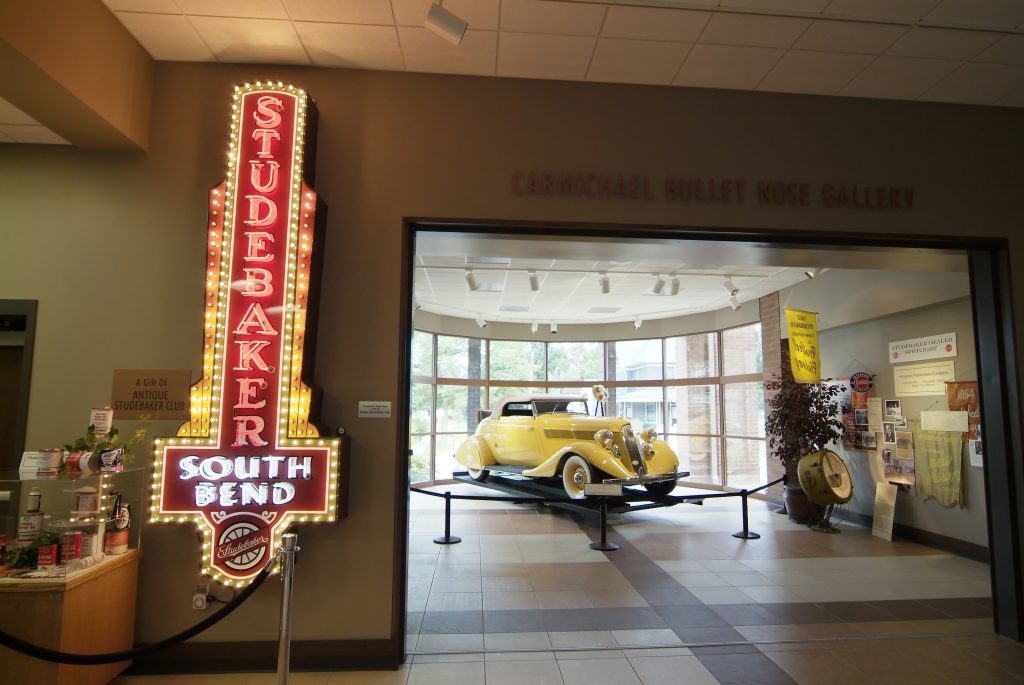 Soak in Culture at the South Bend Museum of Art
Art lovers will want to add the South Bend Museum of Art to their list of free things to do in South Bend, making it great for the budget.
This museum focuses on regional and local art, showcasing Indiana's culture and history. There are over 1,000 pieces in the museum ranging from painting, screenprints, sculptures, and other media.
The museum also hosts different events throughout the year and there are art classes as well. Check ahead of time to add these activities in South Bend to your to-do list.
Photograph the Oliver Mansion
Do you love amazing architecture or the feeling of stepping back in time? Then you will love the Oliver Mansion!
This gorgeous, Romanesque Queen Anne home was built from 1895 to 1896 for Joseph D. Oliver. It is also known as Copshaholm.
With 38 rooms, there is plenty to explore. Each room is decorated with period furnishings, decor, and art, creating a rich and beautiful scene.
After touring the inside, head out to the 2.5-acre, manicured gardens. You will be amazed by the Italianate gardens, teahouse, fountain, and more. This is a great place for taking photos in South Bend.
Discover the River Lights
If you are looking for relaxing things to do in South Bend at night, then check out the River Lights. This amazing art installation is a unique attraction great for a romantic, evening stroll.
The River Lights are turned on a half-hour before sunset and stay on all night. The colored lights turn the St. Joseph River into a beautiful painting. This is a great place for South Bend photography!
The Colfax Bridge, Island Park, and Pier Park are some of the best viewing spots. As you walk along the river, you will pass sculptures and motion sensors that will change the light's colors when you walk by.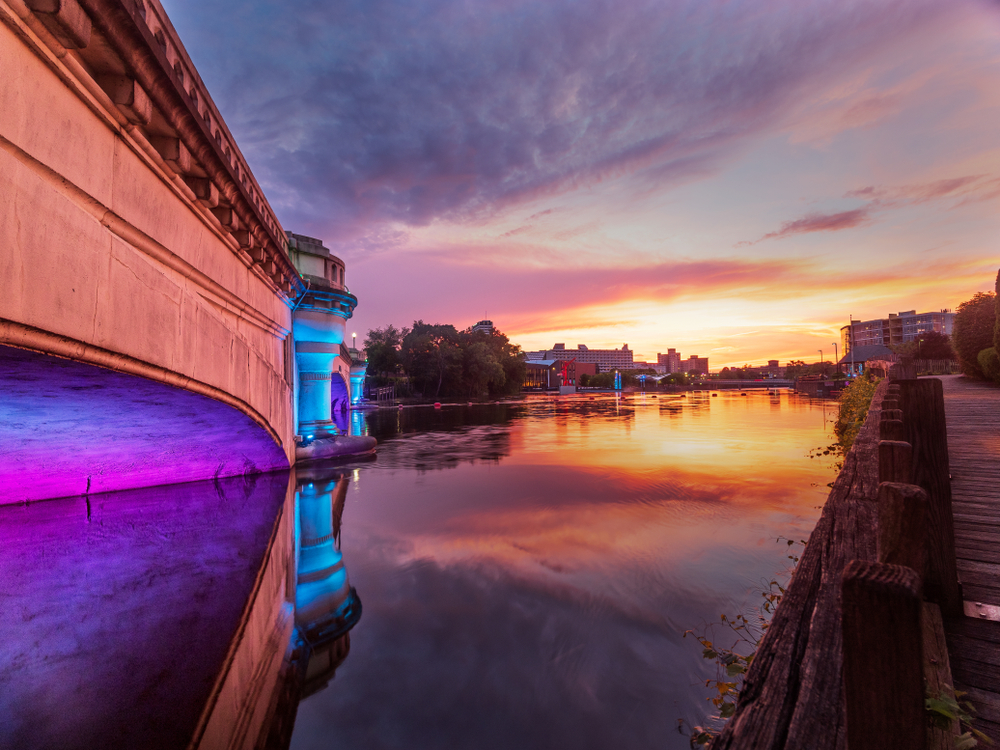 Catch a Show at the Morris Performing Arts Center
If you want another dose of culture and fun on your South Bend trip, then get tickets to a show at the Morris Performing Arts Center. This center has been a cultural hub in the city since it was built in 1922.
There is an assortment of shows put on here to meet everyone's interests. You can enjoy Broadway musicals, concerts, comedians, dances, and more for all ages. This is where the South Bend Symphony performs.
The Morris is considered one of the best theaters in the country and the building is on the National Historic Register. Check the show listings ahead of time and plan to visit while in South Bend.
This is one of the best cultural activities in South Bend IN to look into.
Go Rafting on the East Race Waterway
Another way to enjoy the St. Joseph River and get an adrenaline rush is by rafting the East Race Waterway. This was the first artificial white water course in the country and is one of the most fun things to do in South Bend.
The course is 2,000 feet and has waves that can go up to six feet or higher. The course has a mix of obstacles and can be enjoyed by both beginners and pros.
This is a popular South Bend attraction not to miss!
The East Race Waterway is open from June through mid-September. Be prepared to get soaked! There are multiple ticket levels from one trip to an unlimited day pass.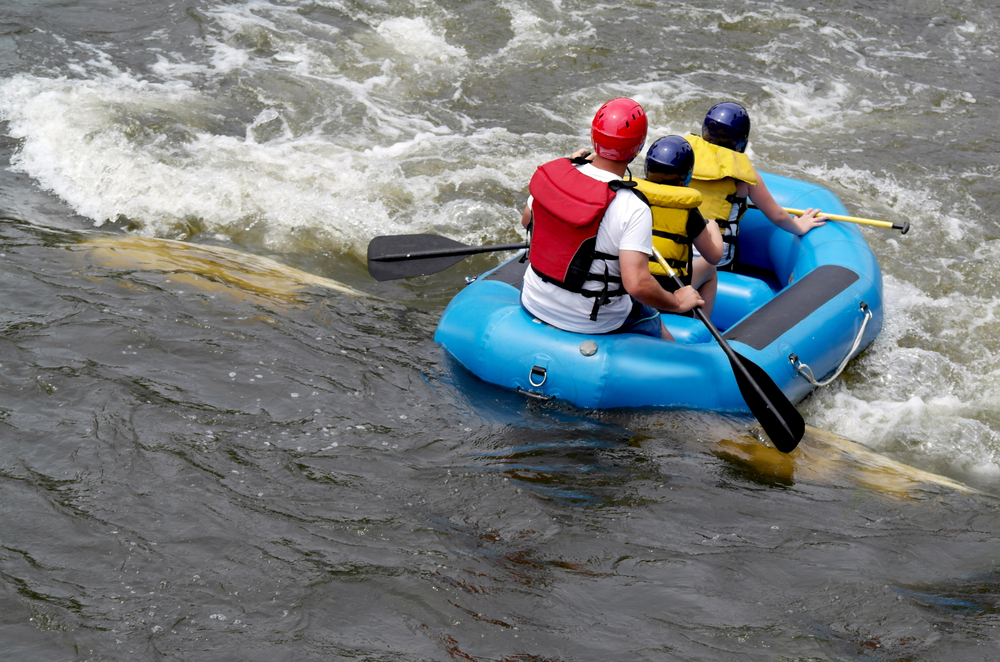 See Some Frank Lloyd Wright Architecture
If you are a fan of architect Frank Lloyd Wright, then you will be happy to know that there are two houses in South Bend Indiana that he designed.
Both homes are private residences and are not open to the public. You can still see them by driving by, but remember to be respectful of private property.
The K. C. DeRhodes House was built in 1906 in the iconic Prairie School style. It is on West Washington Street near the Studebaker National Museum.
The second Wright building is the Herman T. Mossberg Residence. This Usonian-styled home was built in 1948. It is on Ridgedale Road.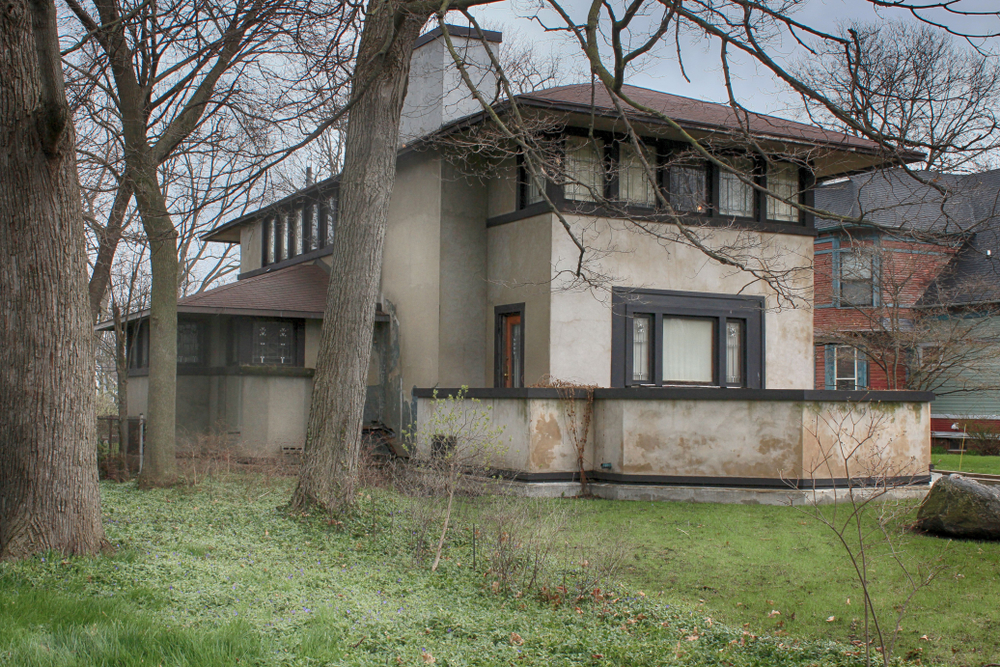 Play at Rum Village Park
Do you need fun things to do in South Bend with kids? Take a trip to the Rum Village Park where there are a ton of cool activities.
This 160-acre park is a great place to hang out and enjoy nature. There are three miles of hiking trails where you can spot wildlife and also five miles of mountain biking trails.
You can play disc golf or visit the Nature Center to learn about the local flora and fauna. There is also a dog park for your four-legged friends.
The Edge Adventure Aerial Park is a great place to get your heart pumping! There are rope courses through the trees and a zip line. This is fun for kids 7+ and adults too.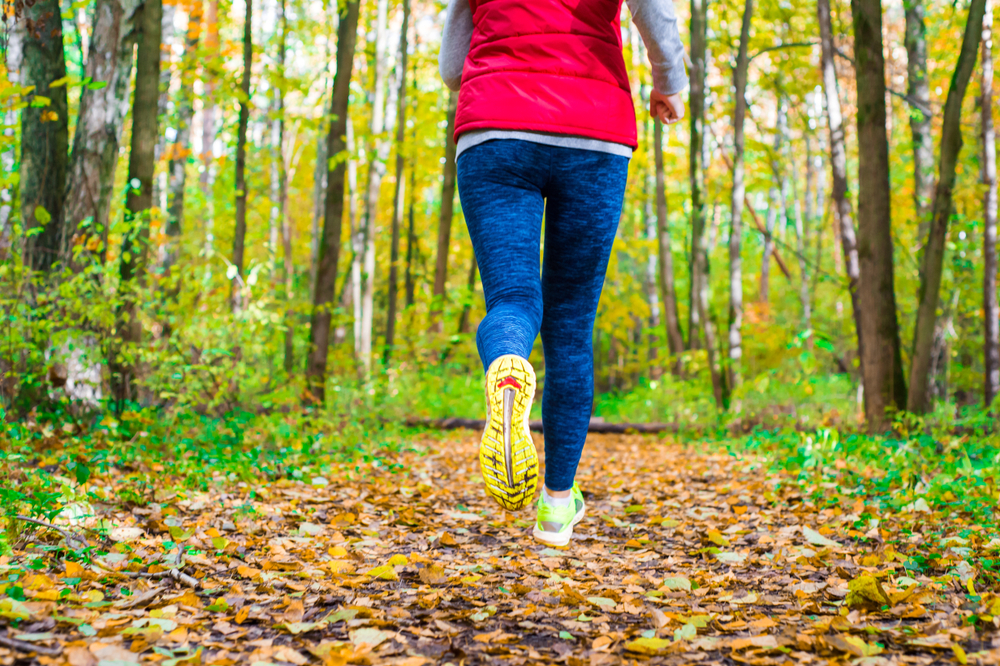 Walk Through the Snite Museum of Art
Another art museum in South Bend is the Snite Museum of Art at the University of Notre Dame. With free admission, you do not half to worry about breaking the bank.
Enjoy perusing the collection, which features over 30,000 pieces from around the world and many time periods. Discover art by ancient Latin Americans, Native Americans, Africans, and more.
Check out the Charles B. Hayes Family Sculpture Park as well to see some cool artwork among beautiful landscaping. Bring a picnic to eat among the sculptures.
Shop at the South Bend Farmer's Market
Shopping at the South Bend Farmer's Market is a great way to get a feel for the city while supporting small businesses. The city's first market opened in 1911 and is a huge tradition in downtown South Bend.
This is the place to go to get fresh, homegrown produce, eggs, meats, and dairy products.
You can also get deliciously made syrups, jams, teas, baked goods, and so much more! If you are staying at a rental house, you can pick up ingredients for a homecooked meal.
Along with food, you can pick up a beautiful bouquet of flowers, handmade jewelry, or amazing artwork. This is one of the unique South Bend attractions to buy a souvenir or a gift for someone back home.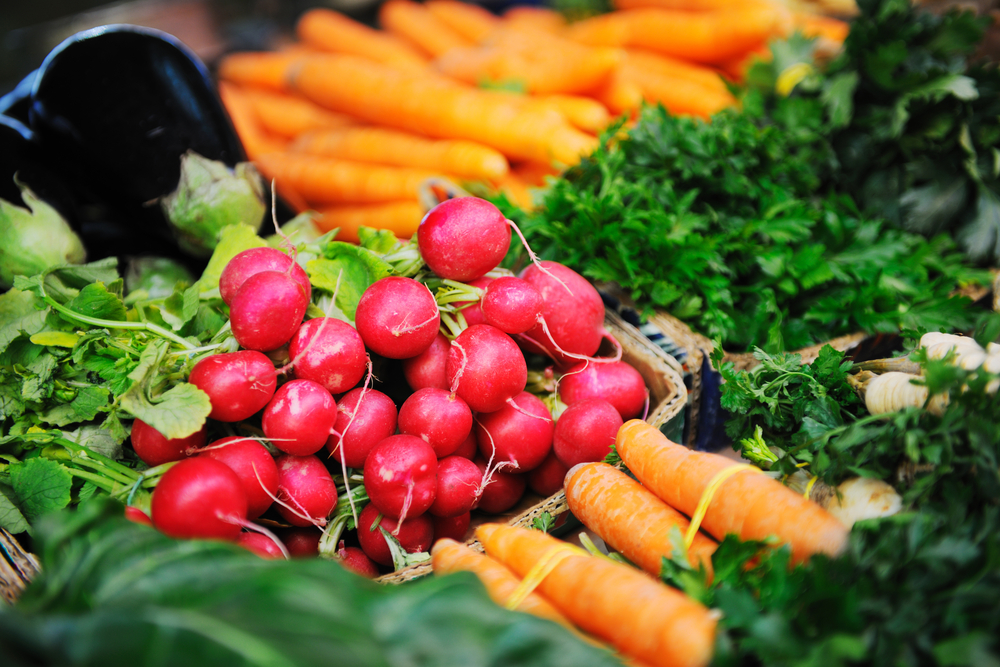 Taste Test at the Indiana Whiskey Company
If you are looking for a place to get a drink in South Bend, stop by the Indiana Whiskey Company. This small-batch distillery makes its whiskey on-site and has a great tasting room for a chill evening.
If you want to learn about the distillery and the process of creating a bottle of whiskey, you can go on a tour. The tours of the production floor last about twenty to thirty minutes and are led by well-informed staff members.
The tours are $7.50 per person or free if you buy a bottle of whiskey. This is one of the best South Bend activities for adults who want time away from kids.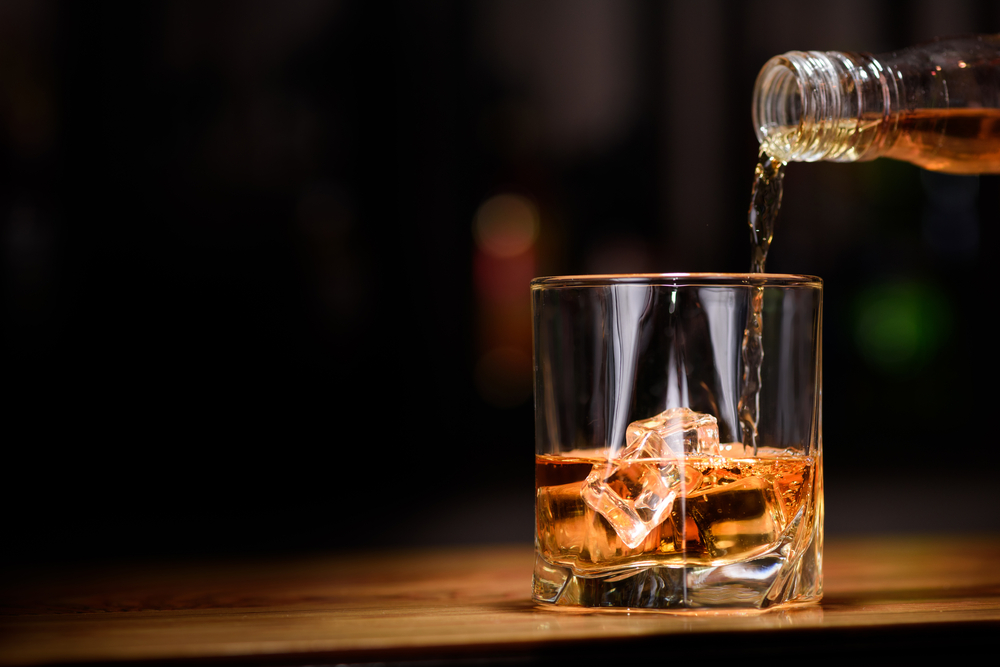 Visit Mishawaka and Enjoy the Riverwalk
When you South Bend, you should take time to visit the popular suburb of Mishawaka. There are plenty of restaurants and shops to check out here.
A great way to explore the small town is by following the Mishawaka Riverwalk. This three-mile loop of connecting trails is great for both walking and biking.
The Riverwalk connects both banks of the river and many urban parks. Crossing the footbridges provides amazing views of the St. Joseph River and downtown Mishawaka.
Packing List When Exploring Things To Do In South Bend Indiana
If you are searching, here are some tips on how to pack lightly when packing for your South Bend vacation.
A concealed travel pouch may be one of the most important items you bring along when visiting South Bend IN.  It is always important to protect your personal information. Identity thieves are everywhere.
This unisex RFID blocking concealed travel pouch is lightweight and comes in several colors. It has lots of organization to give you peace of mind. You can place it under your hiking clothes next to your body to carry your ID safely.
If you have a pouch already that does not come with the RFID protection, as I do, these RFID sleeves are the perfect solution.
If you are planning on taking a lot of pictures with your phone you will definitely want to consider an external charging battery. This Anker high-speed phone charging battery is the exact one I carry with me on all of my trips.
I like that it holds its charging capabilities for several uses so I do not have to worry about it while out and about, and if I forget to recharge it at night, it will still be good to go the next day.
My daughter gifted me with this FugeTek selfie stick and tripod setup for my birthday. I absolutely love it! It is made of lightweight aluminum and is so easy to use.
It has Bluetooth connectivity and is a breeze to use for taking Insta-worthy selfies while discovering South Bend attractions.
I never much believed in using packing cubes when traveling. That is until I tried them. Now I am hooked. These are the exact cubes I use to stay organized when I pack for a trip!
You will want to bring your own refillable water bottle with you.
I never leave home on a trip without my Bobble filtration bottle. The 18.5-ounce size is perfect for your adventures and it fits nicely in the pocket of a backpack.
Perhaps you are traveling a long distance and packing space is a premium in your suitcase, or in your car. Then this set of collapsible silicone foldable water bottles would work well for you. Would not take up much space at all.
You will want a backpack or daypack with you to store snacks, your water bottle, phone, extra clothes, etc.. during long hours of visiting the cities in the Midwest. No matter the time of day or evening.
This foldable water-resistant backpack would be great. And it comes in many different colors.
—
There are a ton of things to do in South Bend, Indiana, and not just at Notre Dame! From art to architecture to shopping, there are so many attractions in South Bend for everyone.
Get ready for a memorable Indiana vacation in this town full of history, culture, and nature. No matter what you add to your South Bend itinerary, you will have a great time!