Are you looking for things to do in Springfield Missouri? You are in the right place, in this article I will walk you through attractions in Springfield, things to do in Springfield Missouri, and MO attractions. 
Springfield MO is a great place for a getaway. It's the third-largest city in Missouri and is home to some great museums, wonderful attractions, and outstanding restaurants.
Springfield is also an area of outstanding natural beauty so it's perfect for those who like the great outdoors too. There are so many hikes and trails to enjoy.
Nestled in the Ozarks close to Branson, Springfield Missouri offers you so much to do and see. It's one of those places that can please everybody whatever their age and whatever they love doing.
So here are 15 epic things to do in Springfield MO you need to check out!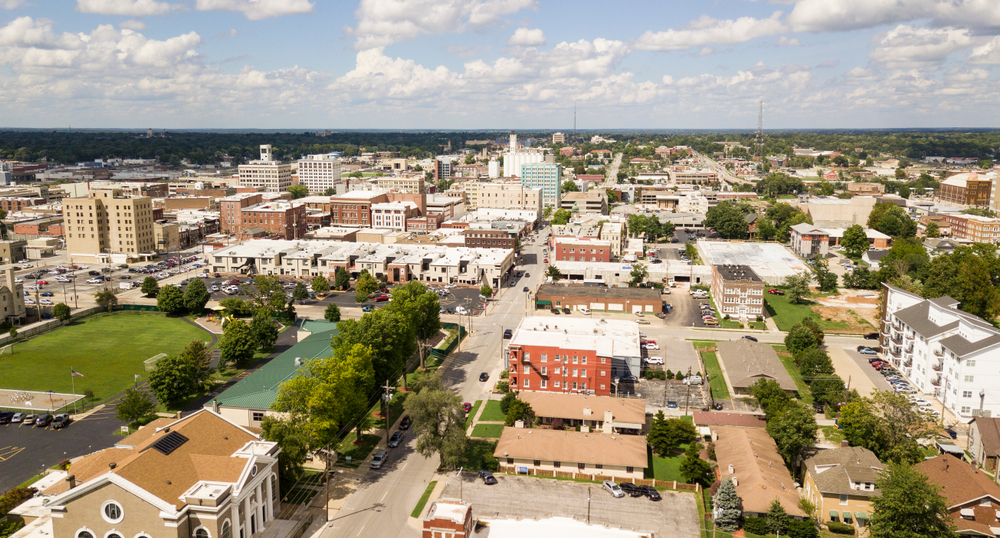 15 Best Things To Do In Springfield MO You Shouldn't Miss
Learn At The Discovery Center of Springfield
This is one of the things to do in Springfield MO that is hands-on and interactive making it perfect for those with children. Here you will learn through discovery and exploration hence the name.
The Discovery Centre has a variety of exhibits, programs, and displays that allow visitors to have fun while learning and developing. The exhibits cover areas of interest such as science, technology, art, history, and culture.
Here you can dig for dinosaur bones, learn about other cultures, and even explore the inner working of the eyeball. Oh and don't forget to take home a sample of your own DNA.
This really is a fun day out and one of the main Missouri attractions.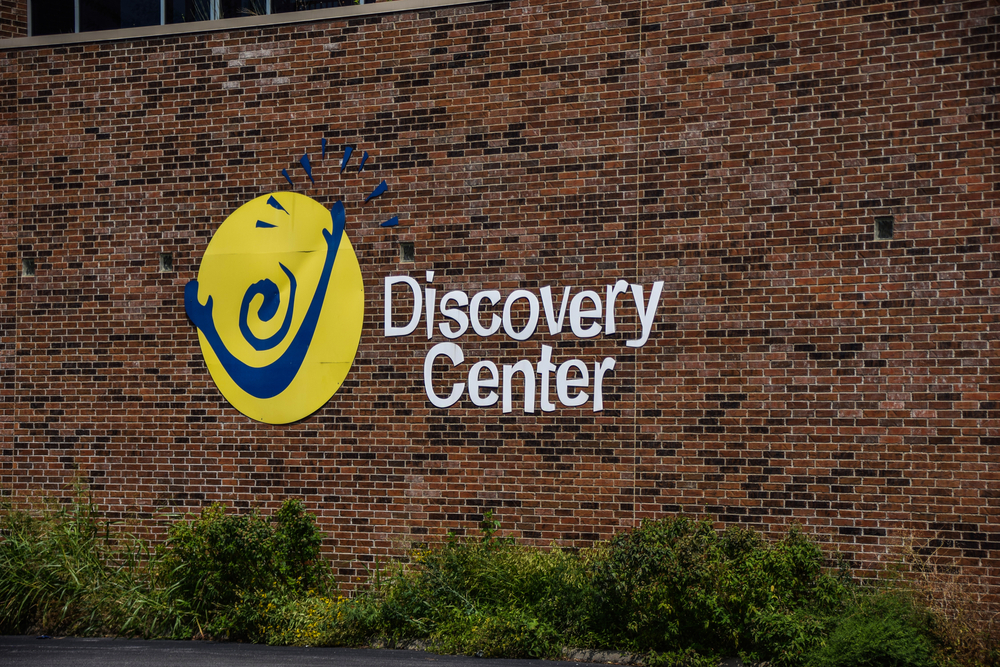 Browse At Springfield Art Museum
Founded in 1926 by a group of savvy women, the Springfield Art Museum is now the city's oldest cultural institution. It's also one of the main attractions in Springfield Missouri.
It was established to inspire and educate others on the preservation of art and with over 10,000 works of art in its permanent collection, it is doing a great job. The art spans numerous cultures and time periods and rotates often so you often never see the same thing twice.
Current special collections include Art of the Midwest, American water media, and pottery and ceramics from Europe. Here you will also get to see the well-known Springfield landmark, Sun Target II by John Henry.
Visiting the Springfield Art Museum during a Missouri road trip is an excellent idea!
Takeing A History Tour At Wilson's Creek National Battlefiel d Is One Of The Best Things To Do In Springfield MO
The site of the second major battle of the Civil War, this site is now owned by the National Park Service and open to visitors. Visiting here is one of the best things to do in Missouri.
Here you can follow the story of the battle along the 4.9-mile paved tour road. This road circles the area with stops at eight interpretive sites and significant landmarks along the way.
On the tour, you also stop at Ray House the only remaining domicile after the battle.
You can find out more about The Battle of Wilson Creek in the visitors center where they have detailed exhibits and a 30-minute film you can watch.
Wilson Creek is also the site of the death of Nathaniel Lyon, the first Union general to be killed in action. If you love history then this is one of the interesting things to do in Springfield MO for you.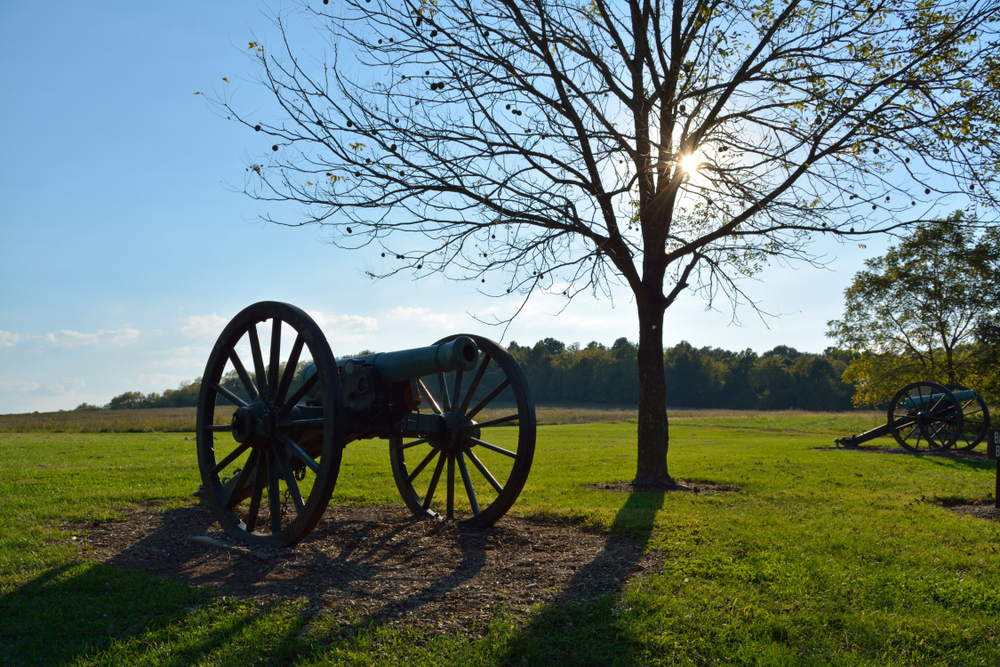 Smell The Roses At Nathanael Greene/Close Memorial Park
If you are looking for attractions in Springfield that allow you to enjoy the great outdoors then take a visit to Nathanael Greene Close Memorial Park. The park provides over 100 acres to enjoy and is the perfect place for a picnic and relaxation.
The big draw here is the Springfield Botanical Gardens which features 21 different gardens and houses hundreds of flowers.
You will also find the Dr. Bill Roston Native Butterfly House here and Lake Drummond which makes the perfect picnic spot.
Make sure you also take a stroll through the Mizumoto Japanese Garden it's just so tranquil and soothing.
There are 3 miles of trails to enjoy here most around the banks of the lake. It's a great place just to relax a while and take in the natural beauty of this area.
One of the top things to do in Springfield MO for those that like the quieter side of life.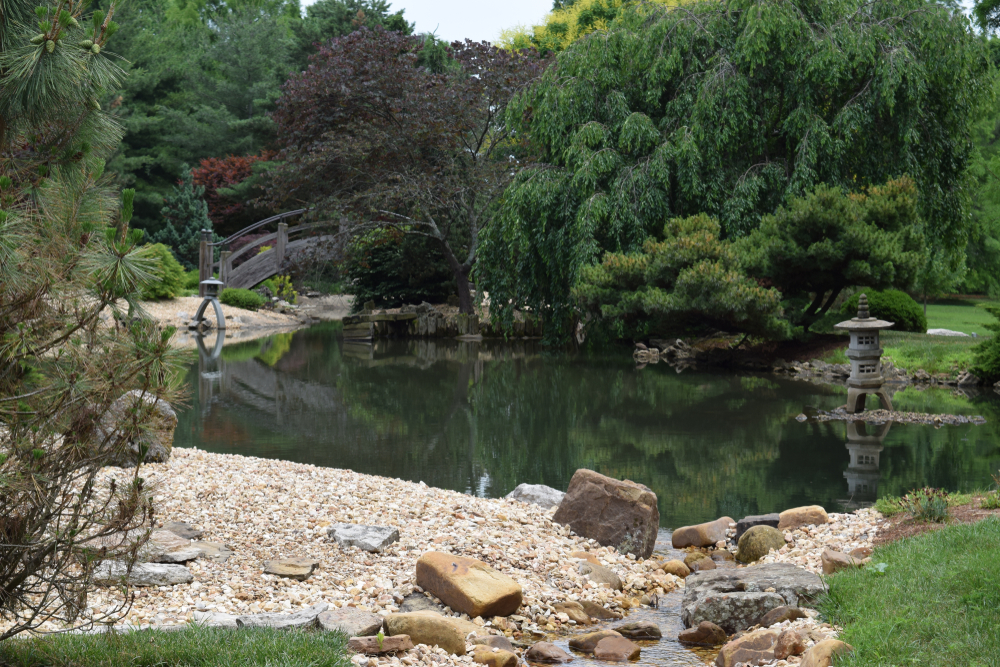 Marvel At Fantastic Caverns
If you didn't know Missouri is a state with lots of caves and caverns, you should consider taking a visit to at least one.
Fantastic caverns are the nearest to Springfield MO, just 10 miles away, and are well worth a visit. The best thing about these caverns is you tour them on a tram ride. So the are accessible to everyone.
It's America's only ride-through cave system and the tour, which takes 55 minutes, is a great way to get an insight into these amazing caverns.
You will see columns, soda straws, and cave bacon also called flowstone. The caverns keep a constant temperature of 60 degrees so if you go in the warmer months remember to take some warm clothes with you during the tour.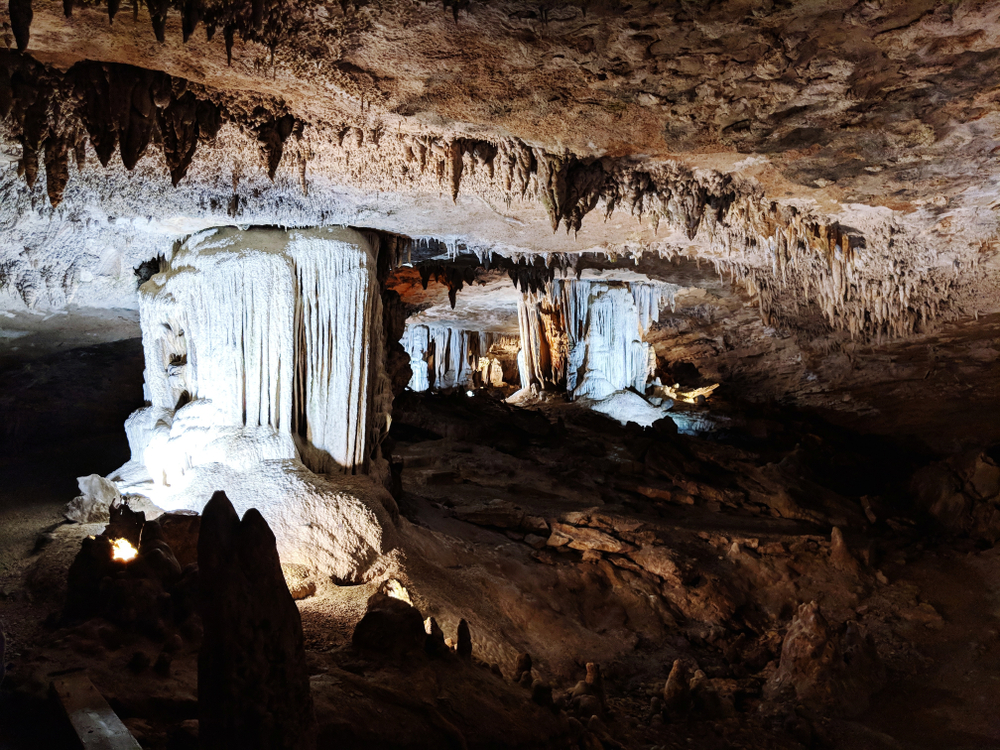 Route 66 Car Museum
Car lover or not this is one of the Springfield Missouri attractions not to be missed. It is one of the best Route 66 attractions sure to please!
It's a private collection of cars that features all sorts of vehicles, including movie and television cars.
There are more than 70 vehicles on display including a prize-winning German Horch, and the same truck that starred in the 1940 film adaptation of The Grapes of Wrath, and even a Batmobile.
The museum is open seven days a week from 9 until 5 except for major holidays. This is one of the things to do in Springfield MO that everyone will enjoy.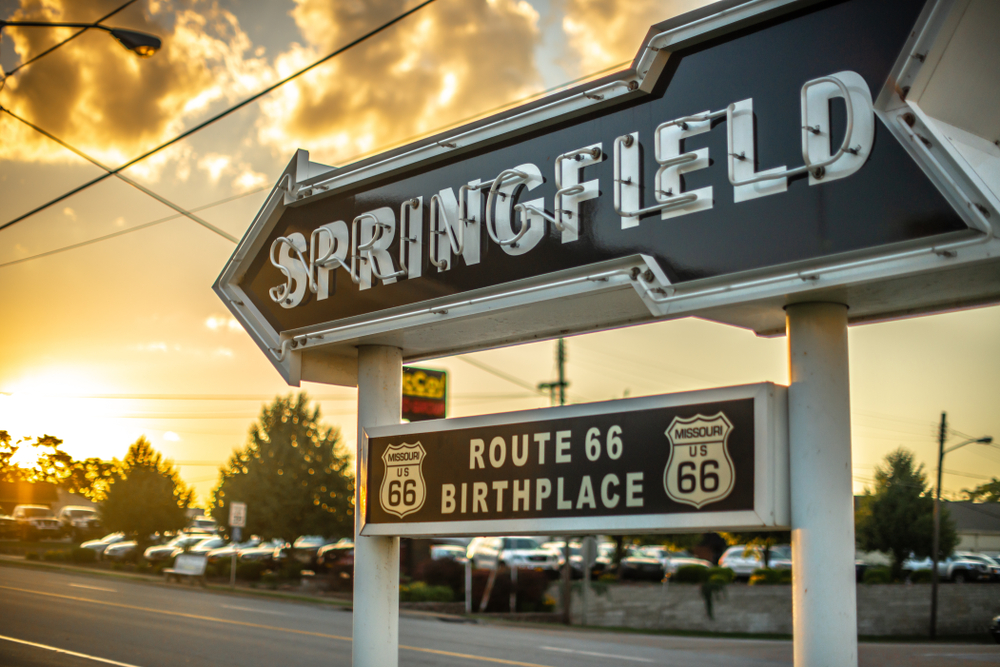 Watch A Game At Hammons Field
Love basebal Why not attend a Springfield Cardinals game at Hammons Field?
This modern baseball field with an extra-large scoreboard makes sure that no one misses out on the action. In fact, it has the largest electronic scoreboards and JumboTron in the country.
The stadium has different theme nights such as Freedom Week with fireworks and a $1 hot dog night. There is fun for all the family to be had here.
And if you needed another reason to visit, it's named as one of the most striking minor league stadiums in the country. It is one of the Springfield MO attractions that guarantees a good time.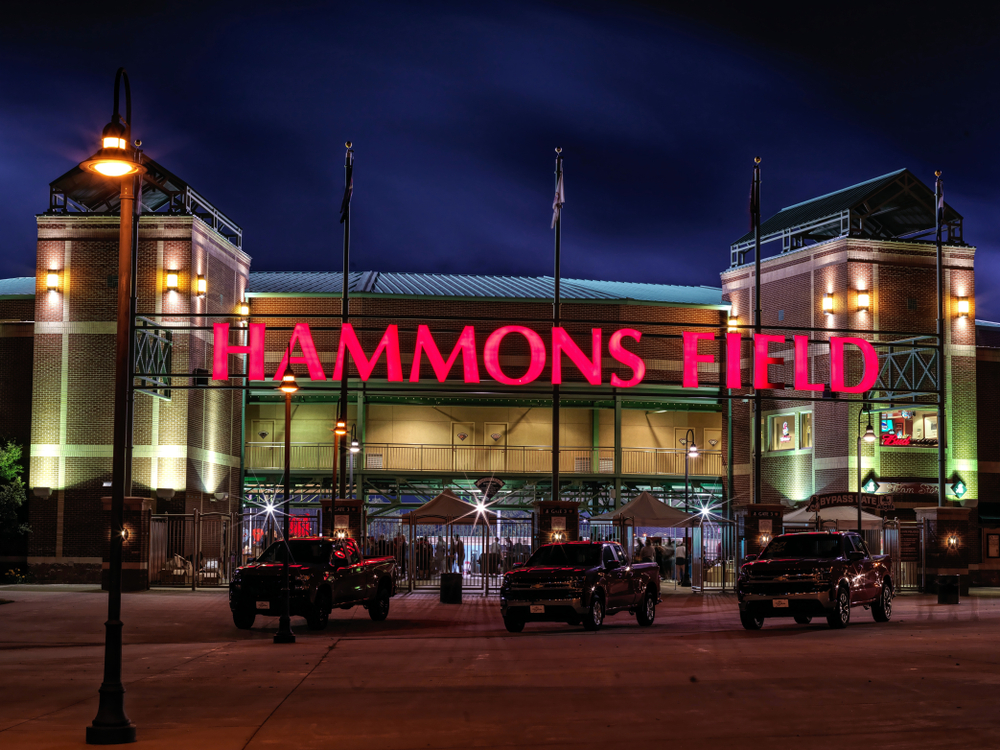 Shoping At Bass Pro Shops Outdoor World Is One Of The Fun Things To Do In Springfield Missouri
This is the largest and original Bass Pro Shop in the country. There is a reason why this place is famous: it's huge,
If you are interested in any form of outdoor activity you will love this place. There are over 500,000 square feet to enjoy here.
And that's not all. There are also aquariums, waterfalls, a firing range, a boat showroom, and the NRA Museum and Archery Hall of Fame.
Whether you come to shop or just marvel, this is definitely one of the cool things to do in Springfield MO.
Improve Your Pitch At Missouri Sports Hall of Fame
The Missouri Sports Hall of Fame is home to over 4000 items of sports memorabilia related to this area. It's set over two floors and is a celebration of outstanding achievements by local athletes.
There are also several hands-on experiences and interactive exhibits here. For example, you can race in a NASCAR simulator, battle against a Major League Baseball pitcher, and throw football passes.
You will also find the Legends Walk of Fame where busts and statues honor local athletes. If you love sport then you will love this place. Definitely one of the best Missouri attractions for sports fans.
Fly A Cobra At The Air and Military Museum of the Ozarks
Established in 1989 with the aim of preserving and restoring military history in the area, the museum is now home to 5,000 objects of military history.
Items include vintage military equipment such as a Cobra helicopter, a T-33 jet aircraft, and Army Jeeps and trucks.
The museum is a testament to all those who served and have lost their lives in the military and is a testimony to the bravery of our armed soldiers.
There are some hands-on experiences here too. You can take an imaginary flight in a Cobra helicopter, type a message on an old Teletype machine, or have a personalized dog tag made.
This is one of the things to do in Springfield MO if you love military history and the children will enjoy it too.
Relax At The Springfield Conservation Nature Center
If you want to get away from the hustle and bustle, then head to the Springfield Conservation Nature Center. Here you will find over 80 acres of the Ozarks to explore.
The area is filled with woodlands, forests, glades, prairies, and Lake Springfield. There are numerous hiking trails to explore as well as a visitor center with interactive exhibits.
The park is for day use only so keep that in mind. There is plenty of parking here and often the center holds special events so check before you go.
This Springfield attraction allows you to put on your walking shoes or hiking boots and get out into the open air to enjoy the incredible natural vistas.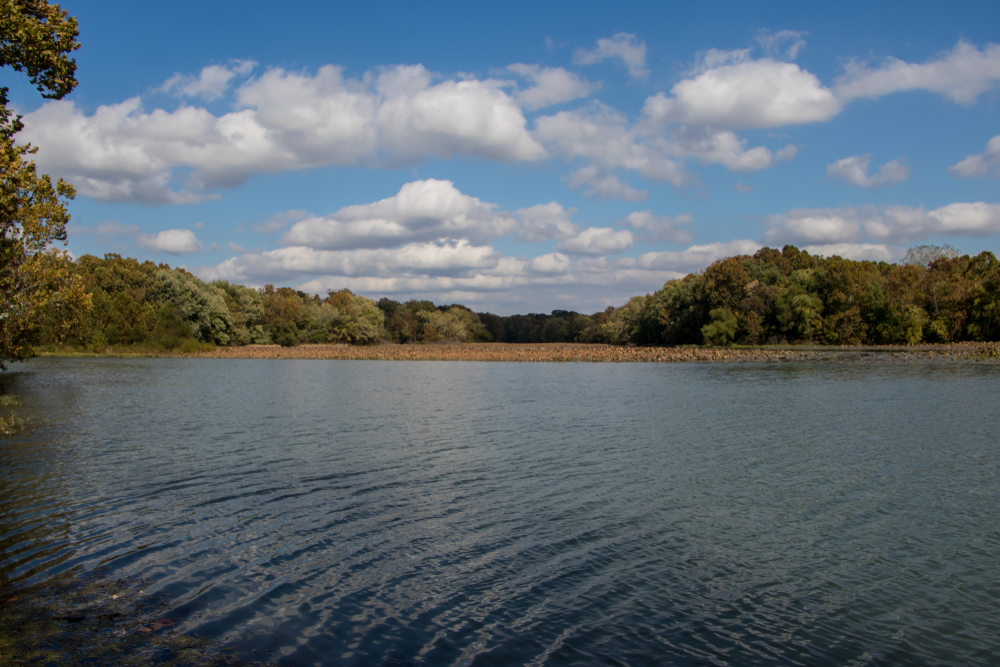 Spending The Day Shopping Is One Of The Fun Things To Do In Springfield MO
If you love shopping you will love Springfield Missouri. Whatever kind of shops you love I guarantee Springfield has got it.
There are over 1.2 million square feet of retail options for you to explore and enjoy. The largest shopping center is Battlefield Mall which has all the big named shops and brands you are familiar with.
If malls aren't your thing you will find smaller retail stores downtown on Commerical Street. The bonus here is you also get to stroll through the historic district.
The farmers' markets are open year-round and well worth a visit.
The area also has dozens of resale boutiques, flea markets, and thrift stores.
Mike's Unique Collectable and Antique Flea Market, The Vintage Peddler, and Ms. Gilmore's are definitely all worth a look.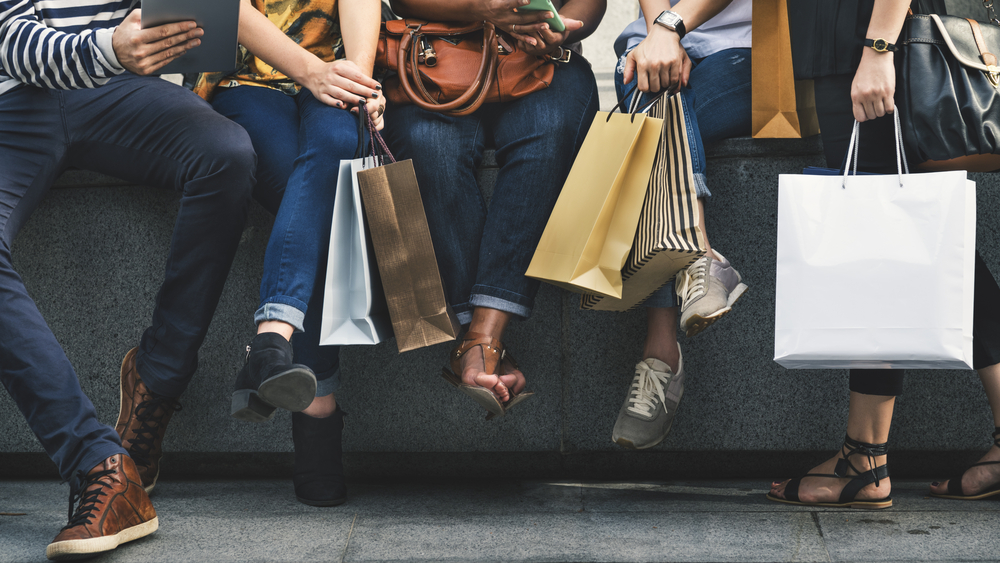 Get Your Hiking Boots On
Missouri is known for its trails in fact is was named "Best Trails State" by "American Trails." And Springfield, MO, and the surrounding areas are home to some great trails.
Whether you are bikingk walking, or hiking taking some time out to enjoy these trails and see the breathtaking scenery should be high on your list.
Ozark Greenways maintains most of the trails and has a 140 miles system for every age and ability.
There are trails through downtown to the heart of the Ozarks and includes rails-to-trails, paved trails, gravel trails, a water trail, and natural surface trails.
Springfield-Green County African American Heritage Trail follows the Jordan Creek Greenway Trail and gives you a look at the city's history.
Here you pass many sites that played an important role for the African Americans in the area.
For outdoor adventure this is one of the best things to do in Springfield MO.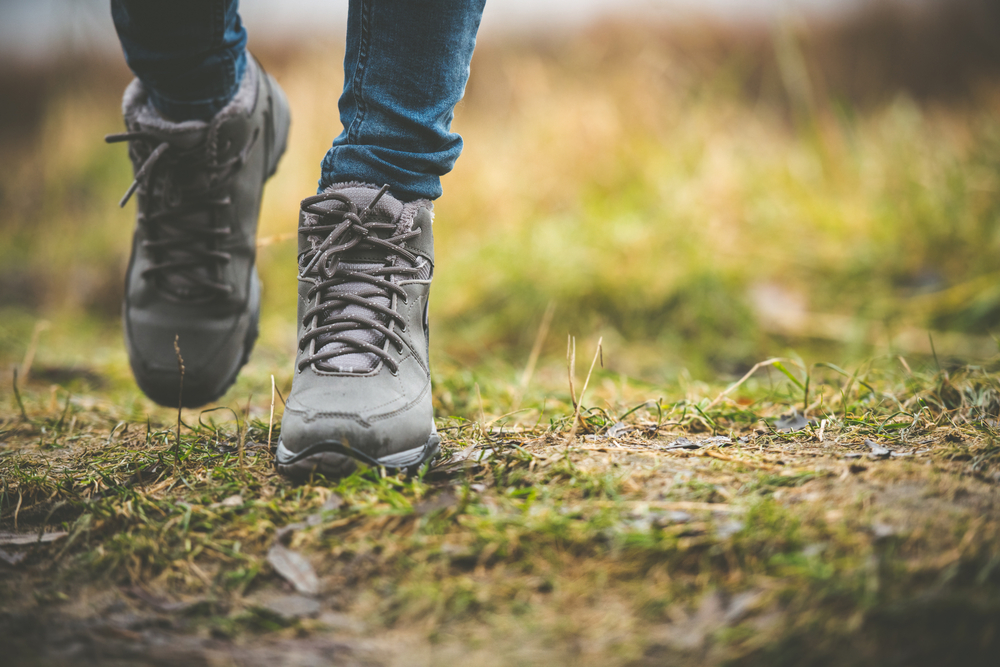 Sample The Local Breweries
If you are looking for something totally different after all your sightseeing then how about a touring abrewery or distillery in the area?
The breweries in this area are in a variety of locations and buildings. And are definitely worth looking into when vacationing in Missouri.
One is in a former fire station, another in an old radio station, and yet another is in a retired bread factory. All offer something a little different so choose which is best for you.
If you just simply cannot choose how about the Ozarks Tap & Pour Beverage Tour?
A self-guided journey through the local breweries and distillers. Visit 10 including 1 brewery, 1 winery, and 1 distillery you will even get a free t-shirt.
The last decade has seen a boom in the local craft beer scene in this area. But it's not just craft beer Missouri wines are among some of the world's finest and the distilleries are well worth a visit too.
A lot of the breweries offer tours so check before you go as some you may need to book for. One of the things to do in Springfield MO that should be high on your list.
If you are a foodie, there are excellent restaurants in Springfield MO to explore as well.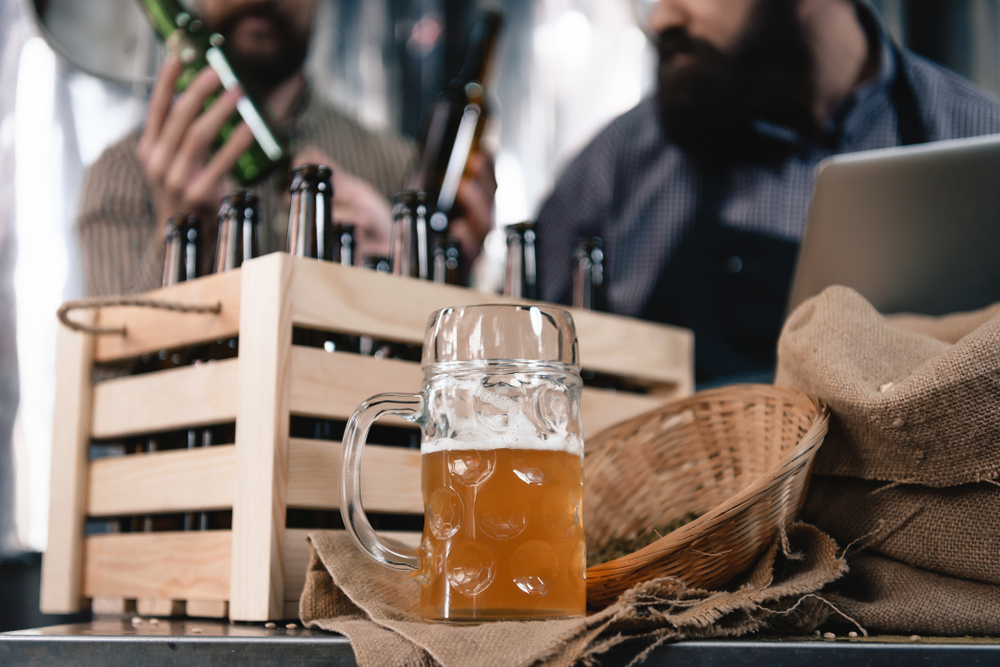 Tour Pythian Castle A Historic Springfield Missouri Attraction
Ever dream of visiting a castle? You can do that in Springfield MO at Pythian Castle, a true hidden gem of the Midwest.
Pythian Castle, was built in 1913 by the Knights of Pythias as aretirement home its retired members, their widows and children.
In World War 2 the military took over the house and it served as a rehabilitation facility.
The castle was purchased privately in 2009 and is now a cultural arts and event facility. Historical tours are offered but you do need to have a minimum number and have a reservation.
And if you are thinking the name rings a bell this castle is said to be haunted and has been featured on some famous ghost hunting shows. Not surprisingly ghost tours and murder mystery dinners are also offered here.
Pythian Castle is one of the spookiest things to do in Springfield MO!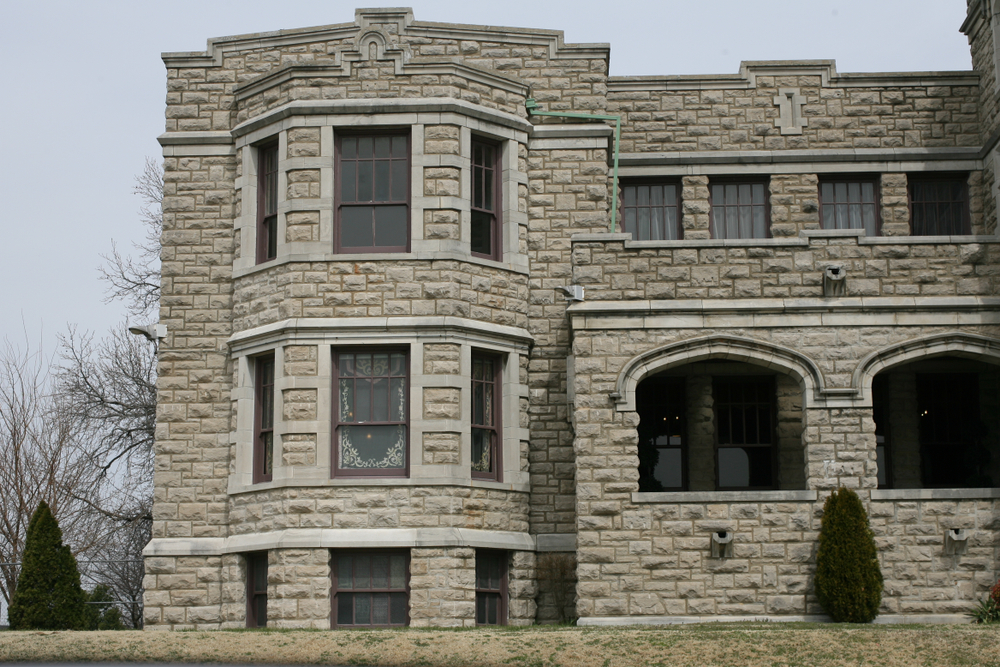 Packing List When Visiting Springfield Missouri
A concealed travel pouch may be one of the most important items you bring along when searching for the best things to do in Springfield MO. It is always important to protect your personal information. Identity thieves are everywhere.
This unisex RFID blocking concealed travel pouch is lightweight and comes in several colors. It has lots of organization to give you peace of mind.
If you have a pouch already that does not come with the RFID protection, as I do, these RFID sleeves are the perfect solution.
This configuration comes with enough credit card sleeves that the entire family would be protected. They are slim too, so they will easily fit into your pouch or wallet.
If you are planning on taking a lot of pictures with your phone you will definitely want to consider an external charging battery. This Anker high-speed phone charging battery is the exact one I carry with me on all of my trips.
It can be used on a variety of phones, not just an iPhone like I have. And wow is it fast!
I like that it holds its charging capabilities for several uses so I do not have to worry about it while out and about, and if I forget to recharge it at night, it will still be good to go the next day.
My daughter gifted me with this FugeTek selfie stick and tripod setup for my birthday. I absolutely love it! It is made of lightweight aluminum and is so easy to use.
It has Bluetooth connectivity and is a breeze to use for taking selfies when visiting Springfield MO attractions.
Hydration is so important when traveling. You want to remain hydrated throughout your travels to support your immune system which in turn will be stronger to fight off any germs you will encounter during your travels.
You will want to bring your own refillable water bottle with you.
I never leave home on a trip without my Bobble filtration bottle. The 18.5-ounce size is perfect for hiking and it fits nicely in the pocket of a backpack.
When filled with water, it is not too heavy to carry. And the charcoal filter ensures fresh clean water whenever you fill the Bobble.
Perhaps you are traveling a long distance and packing space is a premium in your suitcase, or in your car.
Then this set of collapsible silicone foldable water bottles would work well for you. Would not take up much space at all.
You will want a backpack or daypack with you to store snacks, your water bottle, phone, extra clothes, etc.. then this foldable water-resistant backpack would be great.
—
Here I have presented 15 of the best hikes in Indiana. I know you will find just the perfect Indiana hiking trail that fits your requirements! Have fun.
As you can see when it comes to things to do in Springfield MO the list is endless. I hope that when vacationing in Missouri you get to visit some of these attractions in Springfield.
If you are planning a Midwest weekend getaway, adding Springfield Missouri to your itinerary is an excellent option! I hope you have a ton of fun!