Are you looking for restaurants in Springfield Missouri? You are in the right place. In this article, I will walk you through places to eat in Springfield MO.
Springfield is an amazing city with so much to see and do. From caves to open spaces and so many museums and attractions this city packs a punch. And the restaurants follow suit.
This city is full of the most amazing restaurants from chef-owned restaurants to the farm-to-table experience and of course, quick and easy.
Springfield's restaurant scene could rival any big city so come prepared to enjoy all the restaurants, bars, and cafes Springfield has to offer.
Here you will find 15 of the best restaurants in Traverse City you should look into.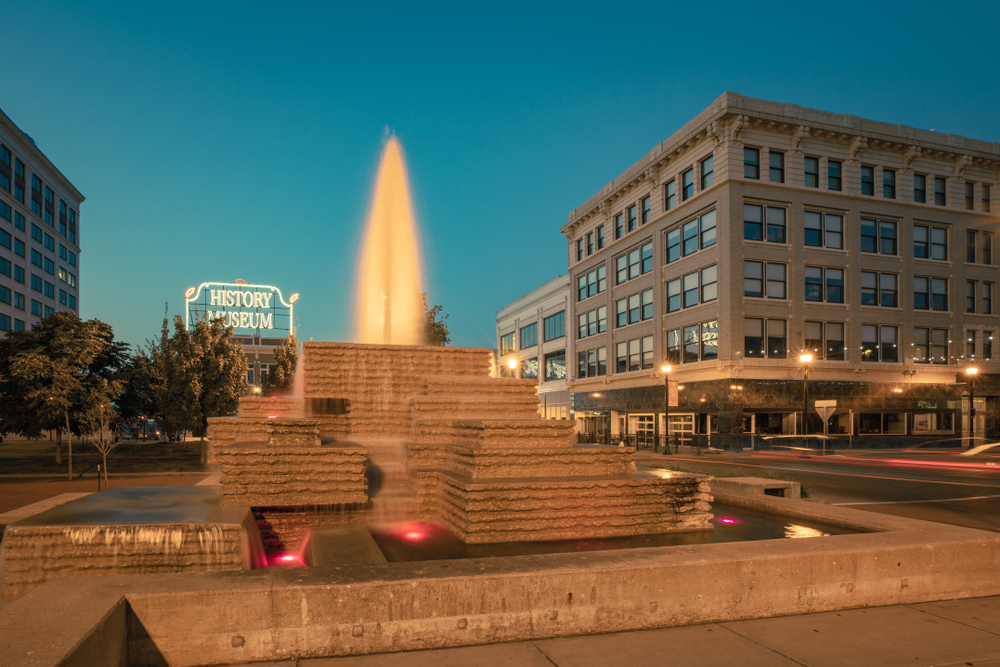 15 Best Restaurants In Springfield MO You Must Try
Druff's Diner Offers Some Of The Best Food In Springfield MO
Druffs describes itself as 'A lil diner doing breakfast, stunning sandwiches, and soup'. If you love bread and cheese you are going to love this place.
It's also vegan-friendly serving vegan sausage, salads/soups, and a vegan melt which has vegan meat and thousand island sauce.
When I say sandwiches we are not just talking about any old cheese melt here, think cheese melt with all the trimmings.
The menu includes things like the Uncle Tatey which comes piled high with goat's cheese, slightly spicy pulled pork, fresh strawberries, and a strawberry balsamic reduction spread, and the Crump Classic with Colby, Gouda Cheddar on sourdough.
This is a cheese melt and then some. They can also cater for gluten and dairy intolerances so ask. Often the salads are everything friendly.
It's a casual restaurant that has an elevated feel, think marble tops, and pendant lights. Oh, and you can't miss it, it is in a turquoise building on the corner of Central East and Jefferson.
This is one of the great Springfield MO restaurants that everyone will enjoy.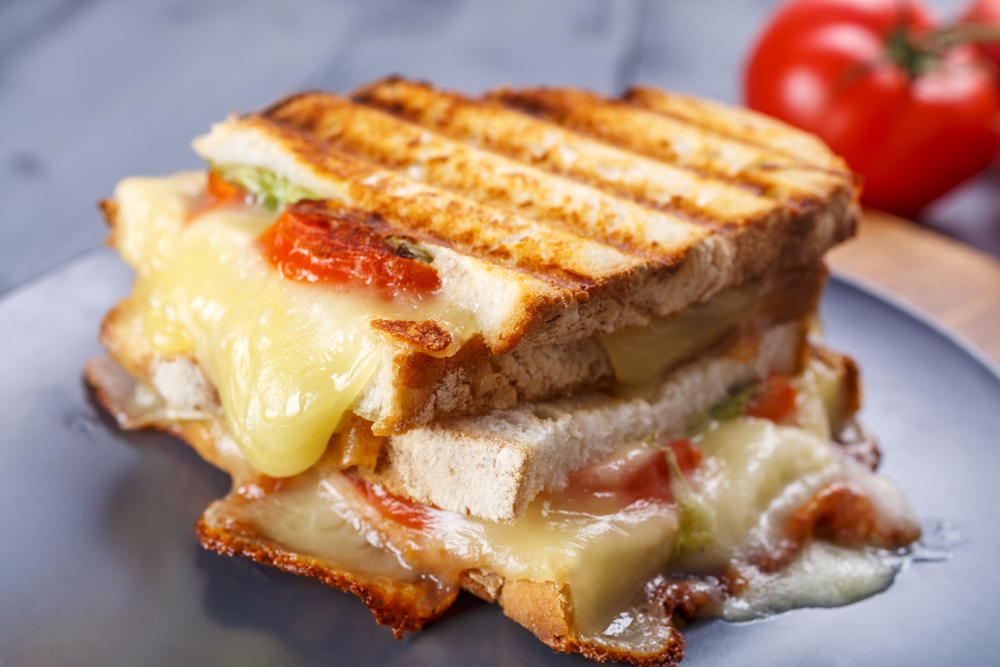 The Order Is One Of The Best Restaurants In Springfield MO Offering American Fare
Think elevated industrial rustic and you have the vibe of this restaurant in Springfield MO. Located in the lobby of the Hotel Vandivort this trendy Springfield restaurant offers American fare and the best cocktails.
The restaurant says it offers upscale cuisine in a sophisticated yet approachable atmosphere and I think that hits the nail on the head. It's great food with none of the stuffiness.
The menu rotates seasonally and features locally sourced produce where possible. Make sure you try the Springfield style Cashew Chicken a much-loved food in this area, somewhat of a Springfield signature dish.
You will find steak, duck, scallops, and pasta on the menu and they do have some vegetarian and vegan-friendly items.
The cocktails here are also pretty special including such things as Her Name Is Violette and a Smoked Old Fashioned. You have to see the cocktail menu to believe the delights on it.
This is a great restaurant for a romantic evening. It has all the style and sophistication yet is welcoming and comforting.
Progress
Have you ever seen a restaurant with a manifesto? Progress has a great one. Number 2 is especially interesting: 'Let your food tell a story. Give your food a voice and a vision, and see where it leads you.'
This is a restaurant in Springfield that loves its food and wants you to too. It actually started as a pop-up restaurant and is now known as one of the most innovative food and beverage experiences in the area.
Oh, and if you are a vegetarian or vegan you will love it here with items such as golden beets and acorn squash taking center stage.
The menu focuses on good food that makes sense but with an added extra. Even the burger is elevated. The menu reads as if some real thought was put into it, every ingredient chosen for a reason.
It's an upscale accessible restaurant that also offers brunch and takeaway. The brunch menu looks particularly appetizing.
It's bold. daring and yet somewhat comfortable all at the same time. I guarantee you will fall in love with this place. Progress is the best place for food in Springfield MO.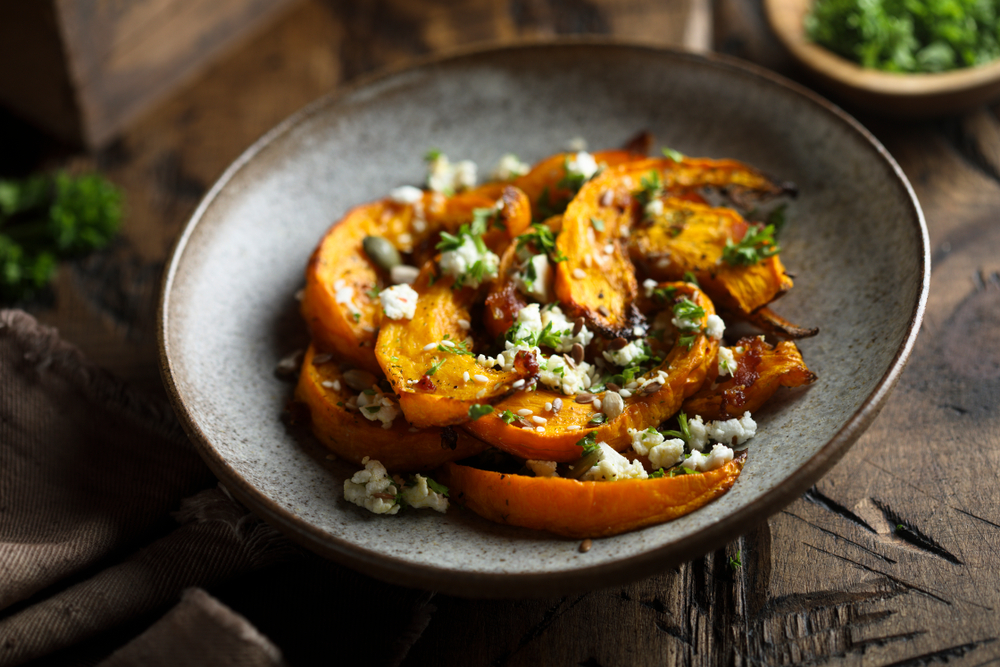 Tea Bar and Bites Bakery
"Leave your worries at the gate," says owner Colleen Smith and she really means it. Serving the local area for over 15 years this restaurant in Springfield MO is a firm favorite with the locals.
It is also very hard to miss as it's in a Spanish revival style home turned restaurant. Inside it feels like you are in someone's home with tablecloths and homely looking interior. And the welcome is also first class.
It opens from 9 am until 3 pm and it's a great place for a leisurely breakfast or lunch.
Tea Bar mainly serves quick sandwiches and soups. If you go try the tea bar sampler you get a choice of a scoop of curry chicken salad or albacore tuna salad on a lettuce leaf and a choice of two daily sides with a baby scone.
Oh, and if you go on Saturday and are lucky you might get to try one of their caramel iced cinnamon rolls. ​
The food here is great, the welcome lovely, and the choice of tea impressive. It is certainly one of the best restaurants in Springfield MO.
Team Taco
Located in the historic Rountree Neighborhood in a vivid red building, this is a fun and lively dining experience.
The menu is small with six taco varieties, rice bowls, and nachos plates. The vegan and vegetarians are catered for too.
It's simple, good, spicy, and fun food that tastes as good as it looks. Inside is clean and vibrant adding to the ambiance.
Team Taco opens from 11 am until 9 pm. If you can pay this Missouri restaurant a visit it has such a fun fresh vibe and the food is great.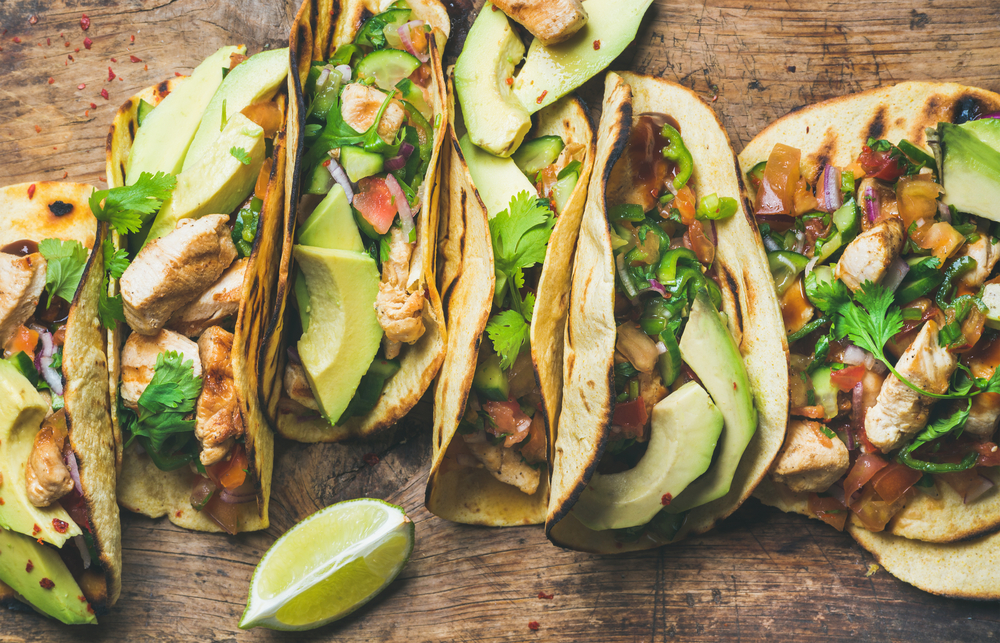 Van Gogh's Eeterie Offeres Dutch Food In Springfield Missouri
A Dutch-inspired Eeterie on historic Commercial Street. This restaurant is as bright and funky as you would expect.
They specialize in making Pannenkoeken or Dutch Pancakes. These are large crepe-style pancakes that are served open and can be sweet or savory. By all accounts they are delicious.
These aren't regular pancakes though. For example, fillings include scrambled eggs, sunflower pesto, Dutch loin bacon, skillet chips & cheese, or blueberry, berry compote, lemon ginger drizzle, ice cream, powdered sugar.
You will also find other Dutch dishes such as Soused Herring Tost, Amsterdam Meatball Sandwich, and Kapsalon Beef. The restaurant also caters to vegetarians and vegans well.
And yes there are oversized Van Gough replicas hanging on the walls. It's open most days until 9 pm and I can't recommend a visit to this Springfield MO restaurant enough.
Cafe Cusco Is A Peruvian Restaurant In Springfield MO
This is a restaurant in the midwest serving Peruvian-inspired cuisine. Yes, Springfield has a bit of everything.
This cafe provides exciting healthy dining options with a Peruvian-inspired flair and caters well to vegans and vegetarians.
The restaurant is beautiful inside and out really embracing the Peruvian theme. And the menu is as exciting as the decor. You will see things on this menu you have never heard of before.
Take Fritas Huancaina for example, sweet potato, yucca, and french fries, smothered with yellow pepper cheese sauce, topped with cilantro, and marinated red onions.
Or Escabeche which is wahoo, calamari, shrimp, and mussels sautéed in zesty escabeche sauce with mushrooms, olives, onions, tomatoes, peppers, and cilantro with a side of garlic rice.
This is one of the restaurants in Springfield MO that you must try. This place is a real gem and vegans will love it as there is so much to choose from.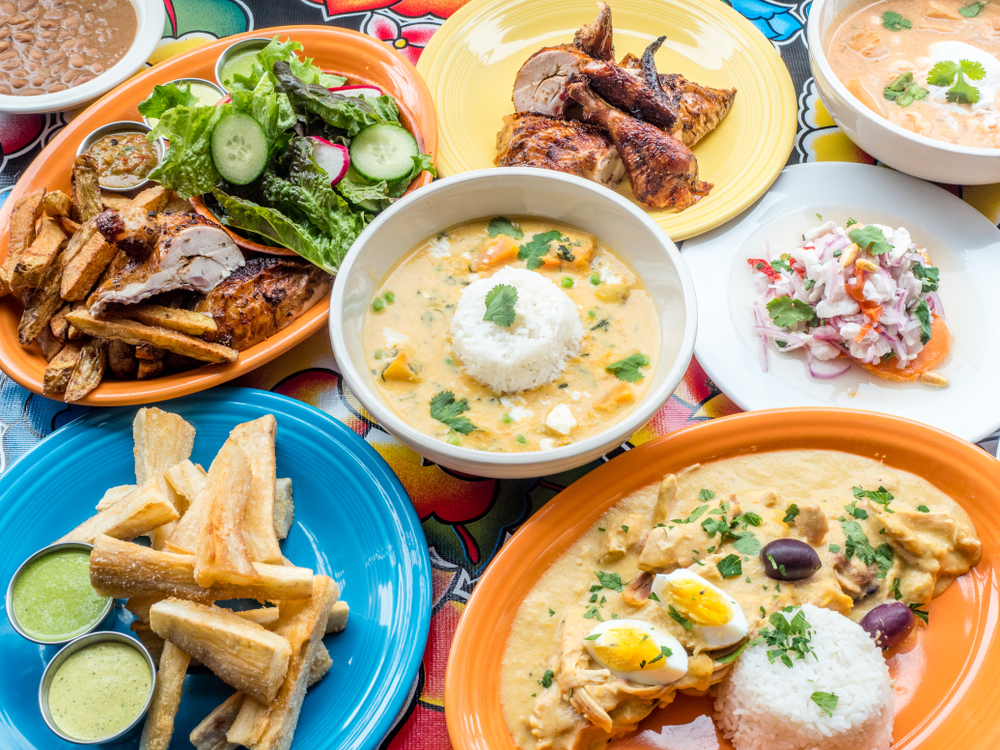 Greek Belly Is One Of The Coolest Restaurants In Springfield MO serving Greek Options
This is a traditional Greek restaurant that takes inspiration from past generations to create something very authentic and special. And one of the coolest restaurants in Springfield MO.
The interior is inspired by the owners' hometown, the Greek village Valtoner, and the menus contain all the Greek usuals making it one of the most unique restaurants in Missouri.
Expect to find things like hummus, feta, tzatziki, and olives. The menu offers lots of delicious options including things like Lamb Souvlaki Pita, Falafel Platter, and the Artemis Feast.
If you love Greek food then you will love it here. This is one of the best places to eat in Springfield MO.
The Wheelhouse Is One Of The Best Restaurants In Springfield MO For Mexican Food
This is one of the restaurants in Springfield MO where you can get any type of international cuisine you wish from Mexican to Thai.
Located in the lobby of the Vīb Best Western Springfield, it's a food-truck-turned-restaurant experience that serves fusion dishes with fresh flavorsome ingredients.
The menu is pretty extensive and the build your own style items allow you to be as creative as you want. Think rice, noodles, nachos, and tacos and you have pretty much got the menu nailed.
It's a fun menu that caters well to vegans and the atmosphere is hip and trendy. It's a great place to enjoy a drink and some good food in a lovely atmosphere.
Visiting here is a cool thing to do when visiting Missouri.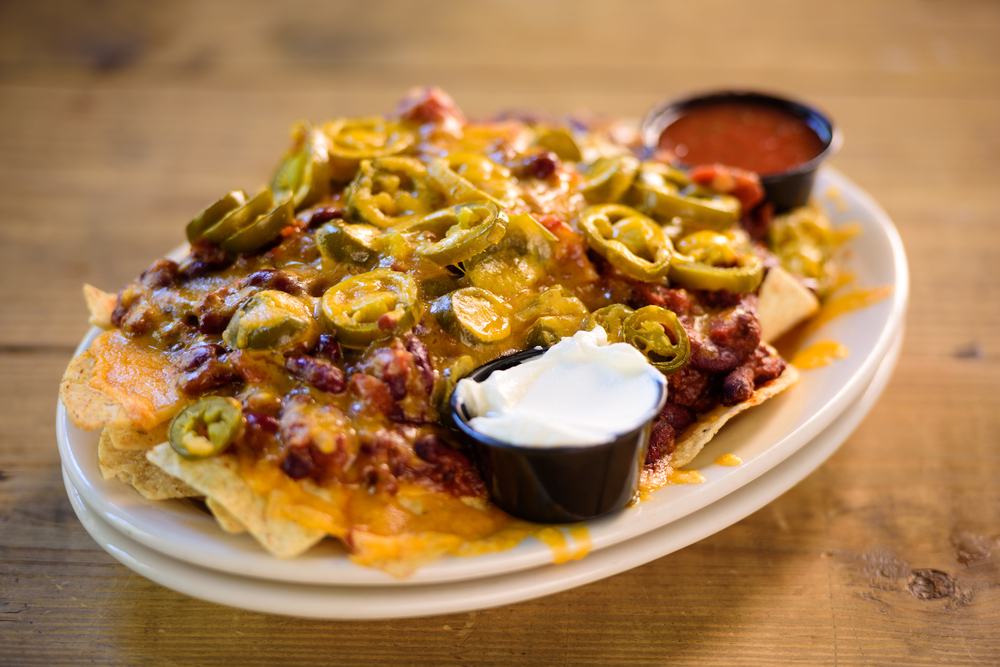 Bawi Korean BBQ
Want to try traditional Korean BBQ in a modern setting? Well in Springfield Missouri you can. Oh, and you grill your own items which makes the experience even better.
Each table is fitted with its own grill and you cook your own items to your liking. Whether it's beef, shrimp or vegetables you are in charge and it tastes so good. Oh, and did I mention it's all you can eat.
Meats are unlimited for two hours, as are the side dishes and sauces and the meal also includes a salad, steamed rice, and a house soup. You will not leave this Springfield restaurant hungry.
This is one of the great Missouri restaurants for a family or a group of friends. It's lots of fun and you will definitely leave with a full tummy.
Roots Coffee Bar
If you like the idea of eggs, cheese, hash browns on a potato bun then you are going to love it here. The Smash Browns as they are known are delicious and come topped with a variety of items.
They also serve biscuits and gravy, omelets, and sandwiches here. Roots call itself 'A fun casual coffee shop serving hot and fresh breakfast and lunch with cocktails and lattes'.
It lives up to its reputation even including toys and games for the children to play with.
This is one of the restaurants in Springfield MO not to miss.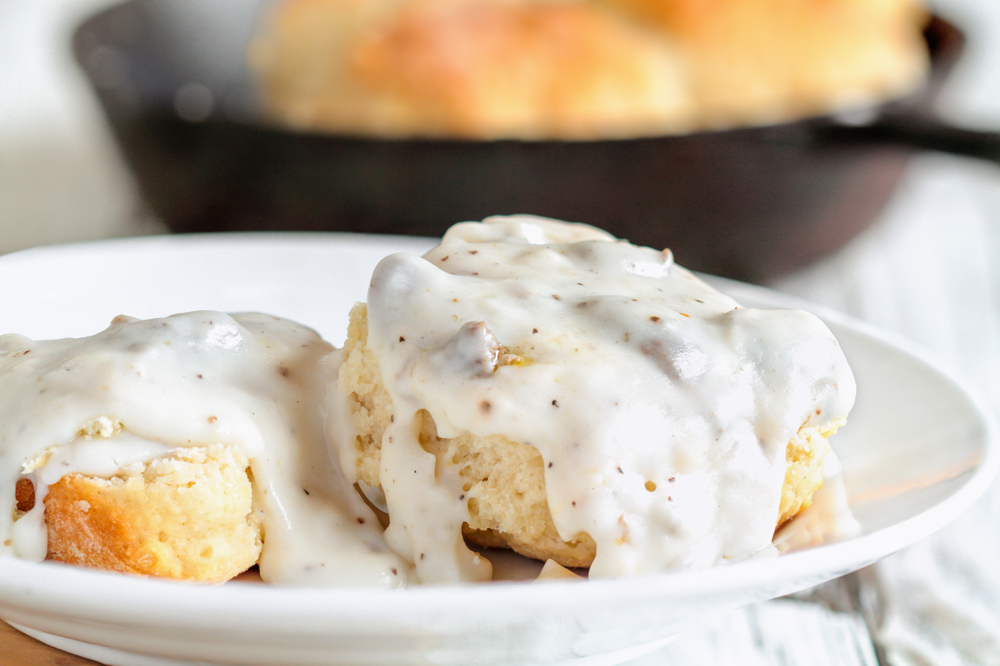 Mexican Villa
This was the first Mexican restaurant to open in Springfield and it has stood the test of time. Currently celebrating 68 years, a restaurant does not that long if the food isn't great.
There are actually seven locations each a little different so pick the one that is nearest to you at the time.
They have a reputation for consistently serving you the best in taste and quality. The menu is extensive with all the Mexican usuals you would expect.
There is something so comforting and nostalgic about these places. It's like you know you are in safe hands. And if you love it here too you can even buy the sauce to take away with you.
Peking House
This Chinese restaurant has been serving the local community for over 35 years. Locally owned and operated this is really great Chinese food served in a welcoming atmosphere.
Locals say this is also the best place to get the Springfield signature Cashew Chicken. If you are going to try the local delicacy try it here.
The menu like most Chinese menus is extensive and packed with goodies.
If you crave Chinese, this is one of the best restaurants in Springfield MO to search out.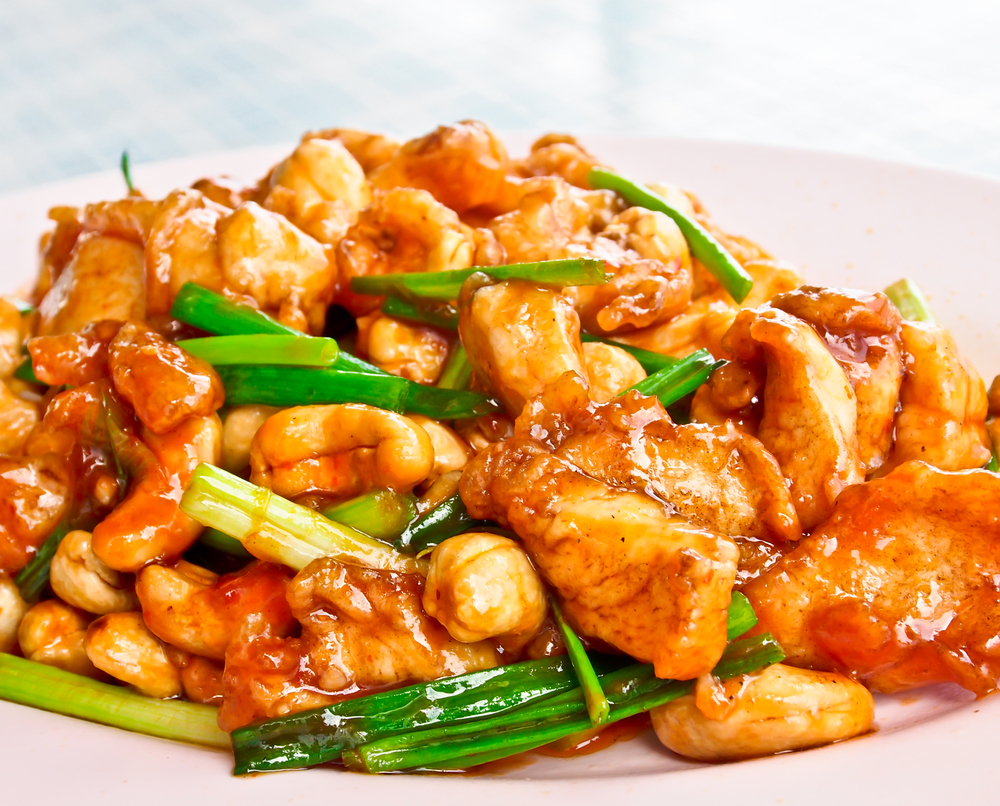 Bambinos Cafe
This Springfield MO restaurant was voted one of the "Best Italian Restaurants" and "Best Hidden Restaurant" by 417 Magazine. The locals love this place and when you go you will see why.
It's off the beaten track a little tucked away on a residential street near the university but if you can it's well worth a visit.
Obviously, the menu contains all the pizza and pasta you could wish for. And a few you have probably not heard of like baked ziti and angel hair pasta. They also offer daily specials which are delicious.
Bambinos Cafe also makes some great paninis for a lunchtime visit.
Metropolitan View
Coming at the top of the best restaurants list this is the premier fine dining restaurant in the area. For over 25 years this eatery has been receiving award after award.
The menu changes three to four times a year and the food is beautifully plated. This restaurant has built a rock-solid reputation for excellent service, delicious food, and a great atmosphere.
The menu is surprisingly quite extensive and diverse featuring things like Thompson's Tenderloin, The Wilsons' Salmon, Ruiz Lobster. They also have several plant-based options for vegans.
Inside the decor is trendy classic, think black and red with funky art. They also do a lot of parties in special rooms one named Middle Earth.
There are two locations and both seem to be very similar to the other.
The new retro metro has a much more funky diner nightclub kind of vibe. The menu here is smaller and features quicker dishes than its leisurely counterpart.
Whichever you visit you are in for a treat. As both of these eateries are premier restaurants in Springfield.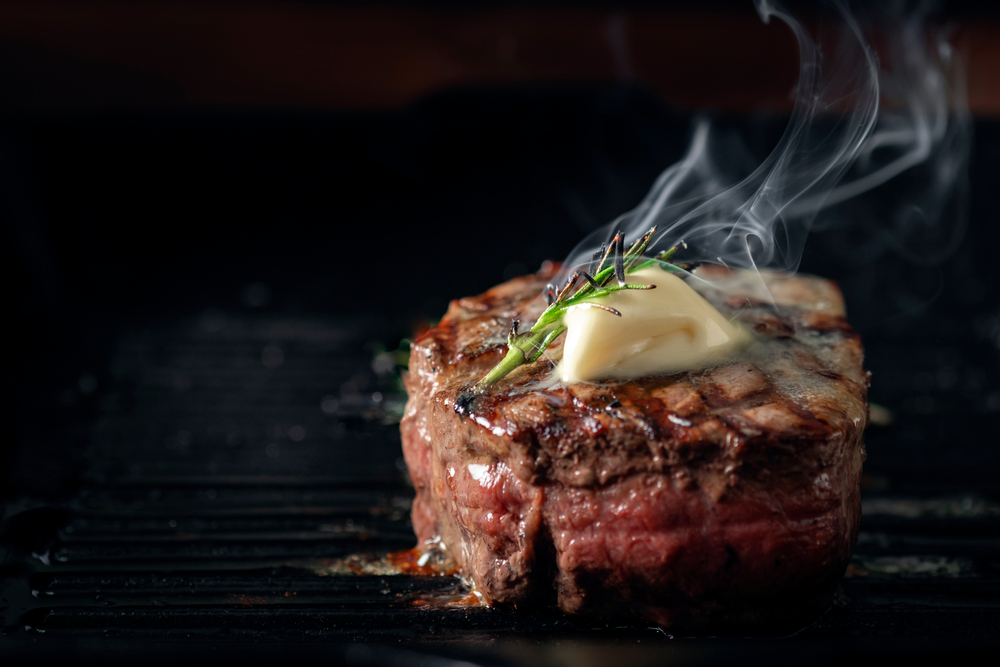 As you can see when it comes to restaurants in Springfield MO there are so many to choose from. While this list is not exhaustive it does contain the best Springfield restaurants.
Whichever one of these MO restaurants you choose I know you will have an amazing meal. Food in Springfield MO is delicious and I do hope you try one of these offering the best food in Springfield MO.