Are you looking for wineries in Michigan? You are in the right place.
There are so many things to do in Michigan. Here I will walk you through the best wineries in Michigan.
I will also tell you all you need to know about Michigan vineyards and let you know which vineyards are on the Michigan wine trail.
You might be surprised to find that Michigan has over 140 wineries across the state with four certified American Viticulture Areas.
In fact, Michigan is the fourth-largest grape-growing state in America with over 13,500 acres of vineyards. There is much more to Michigan than the state parks, beautiful islands, ski resorts, and waterfalls.
Michigan really is a great state for a weekend getaway or a road trip and what could be better than taking part in a Michigan wine tasting.
Michigan wines are rising in popularity and with good reason, they are delicious. Whether you like red white, rose, or fruit wines this state delivers.
Michigan's soil, topography, and cooler climate provide the perfect conditions for certain grapes.
Wineries are so popular here that the state has several wine trails and I can't think of a better way to spend a sunny afternoon or a cold one for that matter.
So are you ready to see some of the best wineries in Michigan? Grab a glass of red, pull up a chair, and let me walk you through vineyards in Michigan.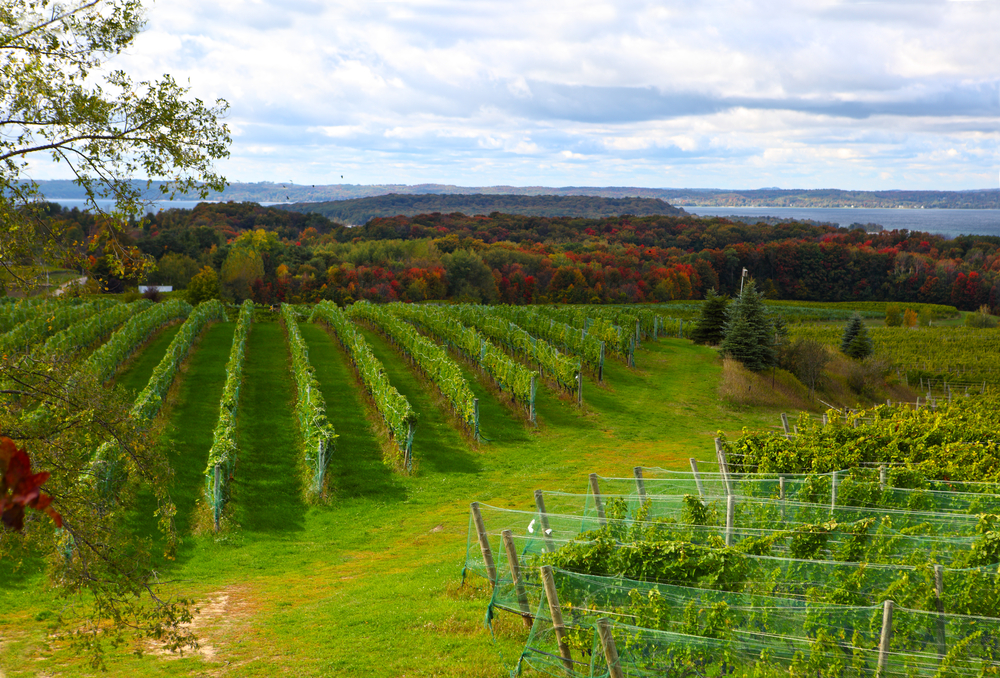 15 Beautiful Vineyards And Wineries In Michigan
Mari Vineyards, Old Mission Peninsula, Traverse City
If you are looking for a little bit of Tuscany in Michigan then this could be it. This Traverse City winery would not look out of place on the top of any Italian hill.
Here they make beautiful red and white wine in an Italian style. Enjoy the wine in front of the open fire with friends or have a tasting after a walking tour of the facilities.
On the tour, you see the production facility, wine caves, and tasting room. The tasting room has incredible views of the Estate and East Grand Traverse Bay.
This is one of the best wineries in Traverse City and a great way to spend the morning or afternoon.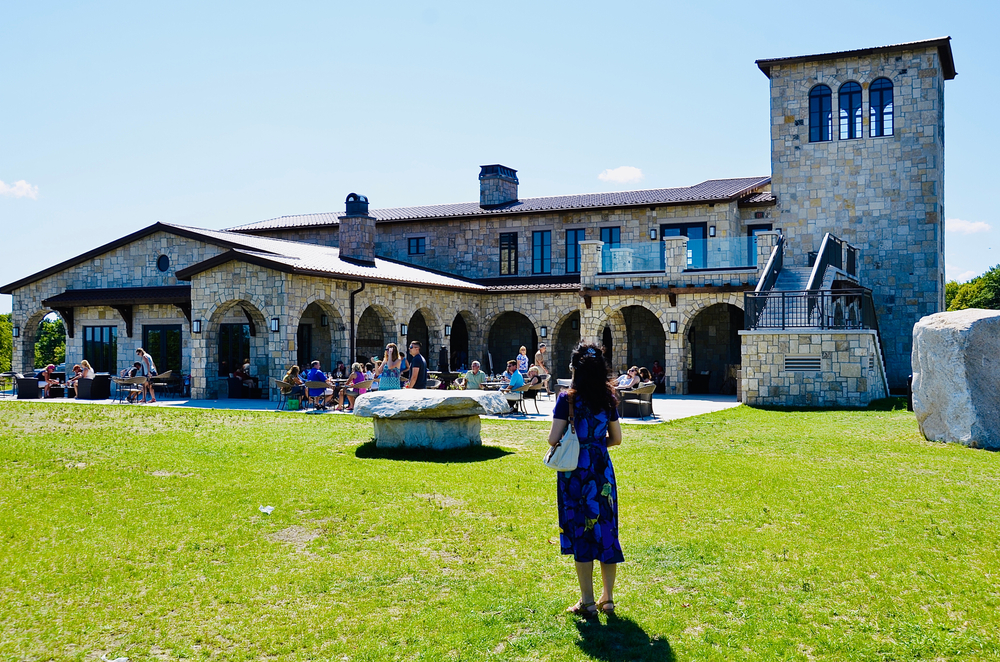 Chateau Chantal Winery, Old Mission Peninsula, Traverse City
Think sprawling mansion house estate in a beautiful setting and you have what this Michigan vineyard has to offer.
It's one of the oldest vineyards on the Old Mission Peninsula and the views from here are truly spectacular.
Robert and Nadine Begin opened the winery in 1993 and it's now in the hands of their daughter Chantal Begin-Dalese. The wine is great and the popularity of this Traverse City winery continues to grow.
If you want to sip great wine in a European-style chateau with an enviable view then this is the place.
Oh, and you can also stay here with guests being allowed into the tasting room after closing to sample whatever is left from the day.
There are beautiful Michigan golf courses in Traverse City to explore as well!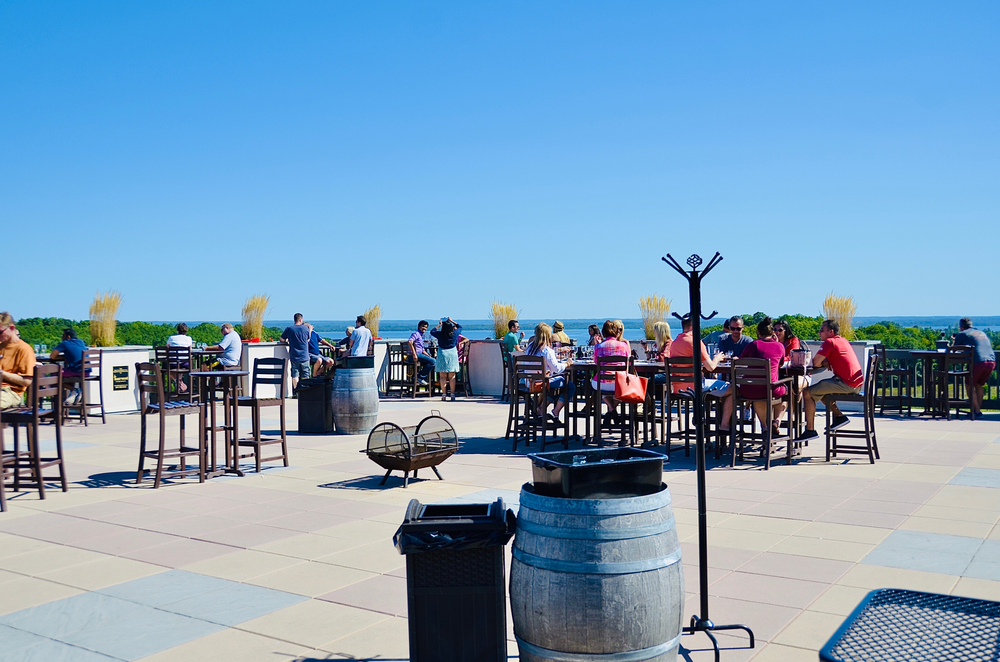 Round Barn Winery, Distillery, And Brewery, Baroda
If you are after something a little more unique than your typical winery how about a winery in an old Amish round barn?
The barn was built in 1911 and was transported from Indiana and reassembled on the site.
This barn gives this estate a whole different feel but it is every inch as beautiful. Here they also brew beer and spirits as well as wine so it really is a great southwest Michigan winery.
This place has none of the snobbery normally associated with wineries. It's one of the best places to visit in the Midwest. Here you get live music on the weekends.
The vineyard is a family-owned and operated business and has created many award-winning wines. I
Their Black Walnut Creme liqueur and Salted Caramel liqueur are a must-try.
This is a happening vibrant place that is simply stunning whatever the season. It's one of the wineries in New Buffalo Michigan you simply have to visit.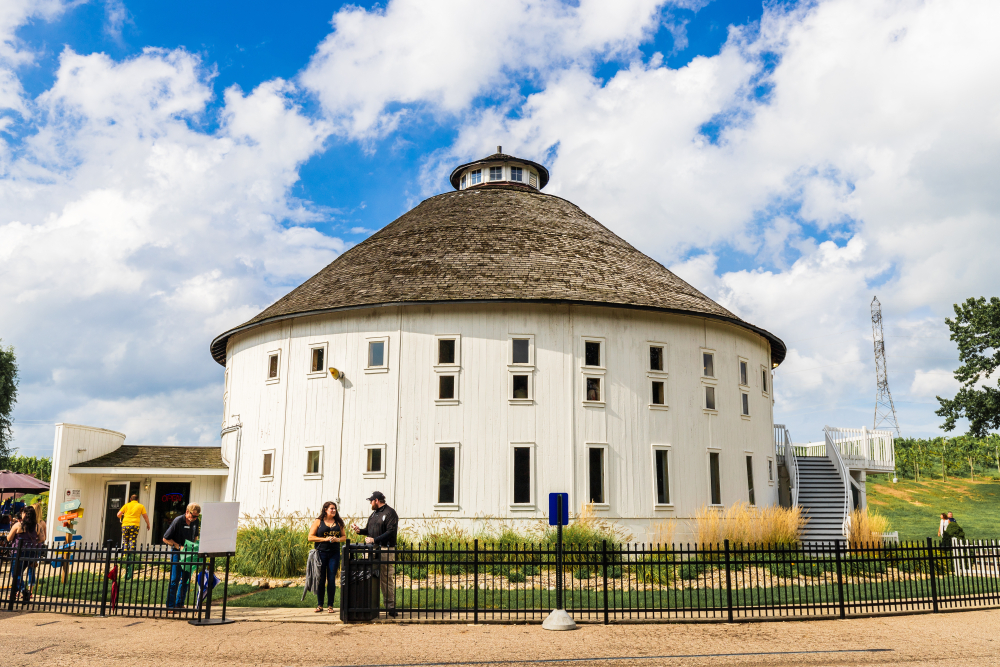 Tabor Hill Winery And Restaurant, Buchanan
This southwest Michigan winery is somewhat of a gem. It is a family-owned and operated winery in Michigan that offers award-winning wines and upscale dining.
This vineyard is built on the foundation that great wines are their best when matched with outstanding food, hence the restaurant.
The classic dishes served here have a unique twist and pair perfectly with the vineyard wines.
The wine shop offers tastings and from Friday to Sunday, The Cellar bar offers wines, craft beer, and cocktails.
If you have more than eight people then call ahead for a tasting to ensure there is room.
This winery is also part of the Sip and Savour Michigan wine trail.
It would make a fantastic Midwest weekend getaway.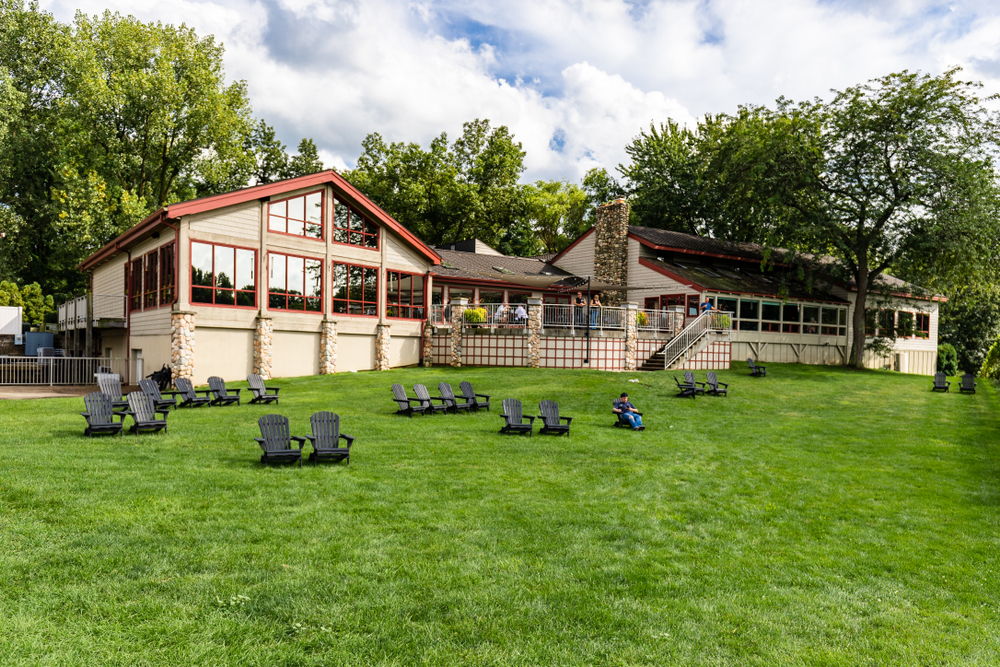 St. Julian Winery, Paw Paw
St Julians has to be high on your Michigan winery tour list! It's the largest, most awarded, and longest operating winery in Michigan.
They offer dry and sweet wines as well as hard ciders and spirits.
This winery in Michigan makes 1.5 million gallons of wine annually all under the watchful eye of Nancie Oxley the state's first female winemaker.
Here you can get a complete wine tour with wine tasting of course.
This Michigan vineyard has been operated by the same family for four generations and is passionate about the farms and fruits that Michigan can yield. This place is a real must-visit.
There are so many epic cabins in Michigan if you plan to extend your trip!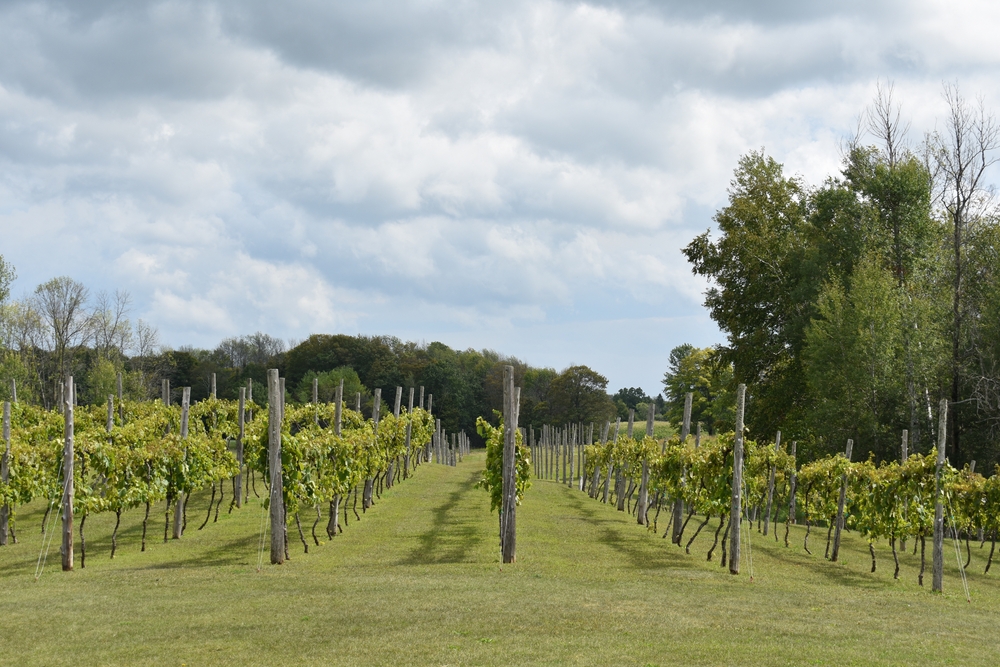 Resort Pike Cider And Winery, Petoskey
If you love sparkling wine then this is the Southwest Michigan winery for you.
This Petoskey winery is a no-frills kind of place that is all about comfort and ease.
They take carbonation seriously and are passionate about getting the right blend of sugar, and acidity to produce the best product.
The original barn was lovingly renovated and the site is perfect for the relaxed atmosphere of this place.
If you are after a more relaxed winery experience then this is the place to come.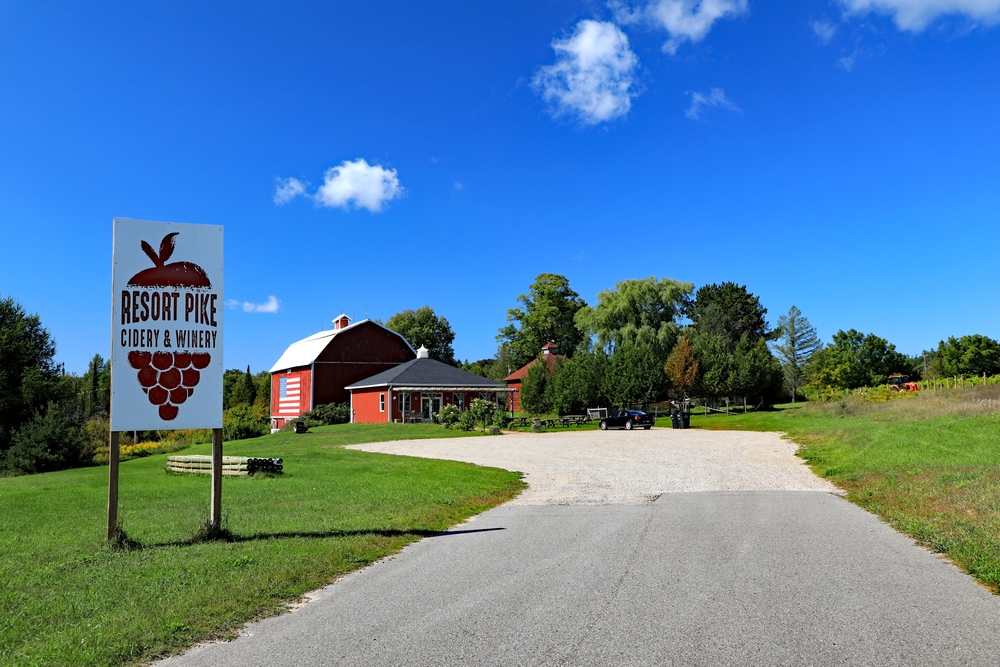 Detroit Vineyards, Detroit
If you think wine goes best with a huge side of industrial cool then this is the place, for you.
While this Detroit vineyard might look a little different, it takes its job very seriously.
Here they work with growers all over the state to ensure they get the best fruits for their Michigan wine. Everything they produce started life on a Michigan Farm.
One of the country's largest urban wineries it's open for tasting and has a wine bar that opens Wednesday through Saturday. Michigan wine tasting here really is a must.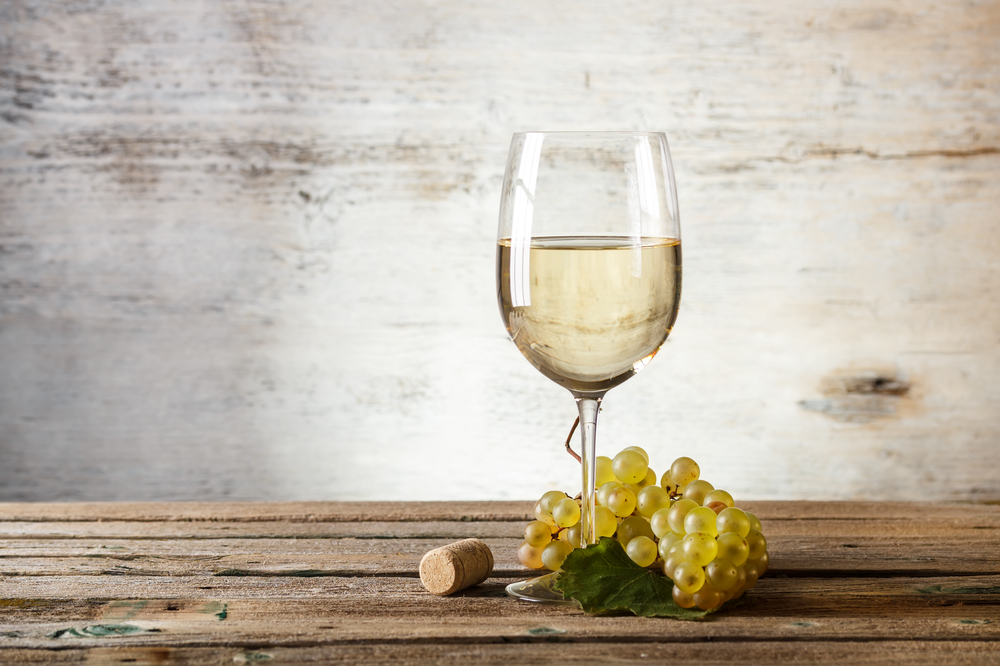 White Pine Winery, St Joseph
One of the best things to do in St Joseph is to visit wineries that produce some of the best southwest Michigan wine and has enviable location.
The lakeshore location, warm hospitality, and delicious wine should be enough to convince you to pay this place a visit. It is the perfect Midwest romantic getaway.
The owner and winemaker Dr. Dave Miller takes his vines seriously with MS and Ph.D. degrees in grapevine physiology.
He lets the grapes speak for themselves and intervenes as little as possible with the finished product.
The vineyard works on using sustainable principles in grape production so vineyard practices use the latest methods to reduce the impact on the environment.
This dedication is what makes the wines here so delicious. If you are really serious about wine then this is one of the wine tours in Michigan for you.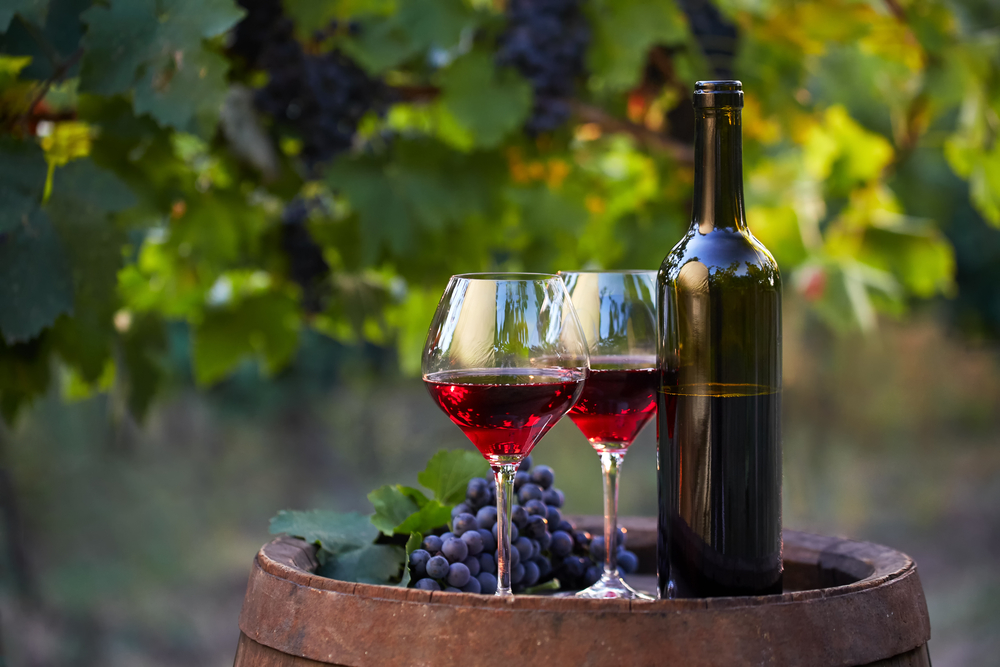 Black Star Farms Winery And Spirits, Leelanau Peninsula, Traverse City
If you like your vineyards in Michigan big and spectacular with lots to see and do this is the place for you.
This sprawling estate is surrounded by rural farmland and rolling hills of the Leelanau Peninsula 160 acres. 
Founded in 1998 this Leelanau winery has garnered a great reputation with acclaimed wines, a luxurious inn, wine-paired culinary events, and great hospitality.
There's a three-mile on-site hiking trail here, numerous patios to enjoy a glass of white, horse paddocks and of course, strolling through the vines is also an option.
The wine everybody comes here for is the Capella Ice Wine which is a wine loved by many. It is quite an unusual grape variety that only grows in certain conditions.
It does get busy here so plan accordingly. This Michigan winery tour is phenomenal and well worth the 15-minute drive from Traverse City.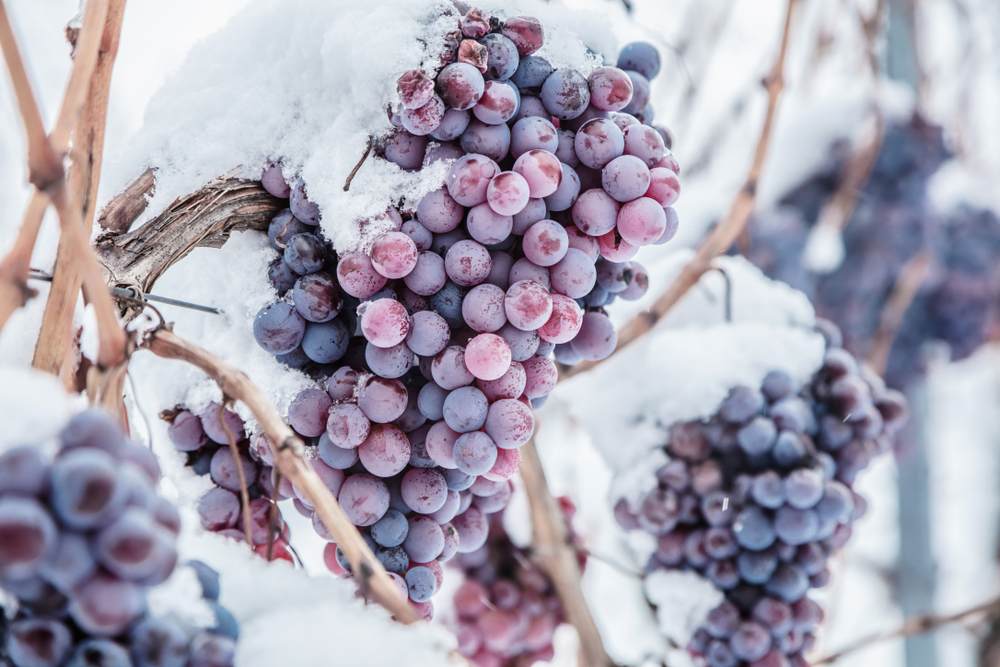 Shady Lane Cellars, Leelanau Peninsula, Traverse City
If you are looking for a winery in Michigan that is aesthetically pleasing then you can't get much better than this one.
This boutique estate winery and vineyard has all the European vibes and is just incredibly beautiful.
This Leelanau winery is just minutes from downtown Traverse City yet feels like a world away.
The wines here are also exquisite with a fantastic Merlot. Some of the best Michigan wine is served here.
There is an outdoor tasting bar and patio which is very impressive. Looking at the view with a glass in hand in beautiful surroundings is what this place is all about.
Tasting the wines of Michigan in these surroundings is pure bliss.
When it comes to wineries in Michigan make sure this is high on your list of ones to visit.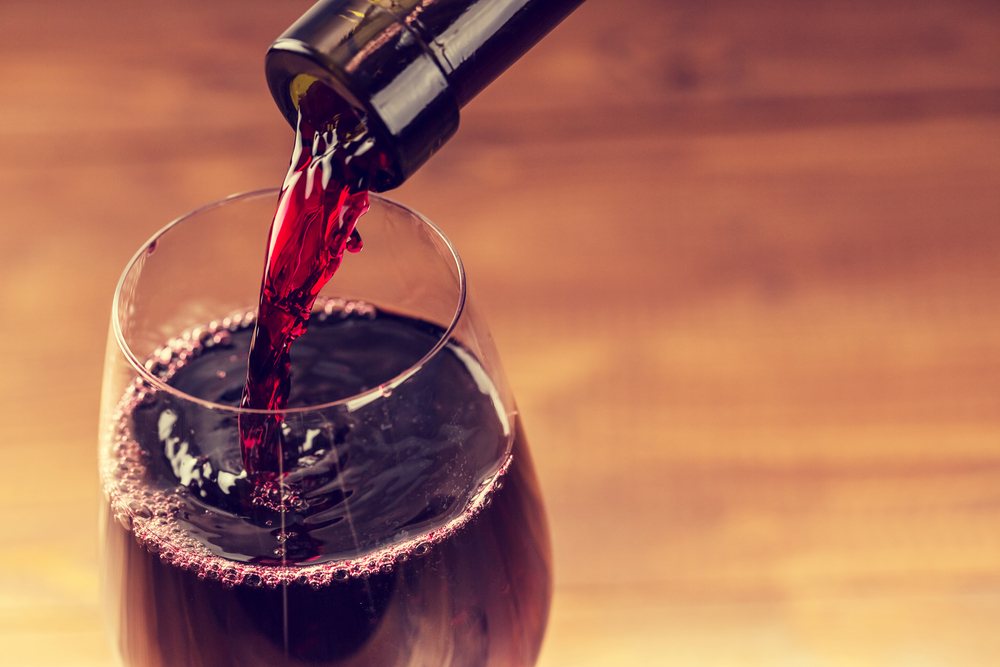 Chateau Aeronautique Winery And Blue Skies Brewery, Jackson Is One Of The Unique Wineries In Michigan
Founded by Lorenzo Lizarralde an international airline pilot in a hanger on a grassy runway this is one of the wineries in Michigan that offers something a little different.
This place gives wine flights a different meaning.
The Chateau is built with an airport theme with a grass runway and a 1956 Cessna 172 parked in a hangar which is also the cellar. The name gives this place away, it's run by someone who loves planes and wine.
If you are after something a little unique then this is it.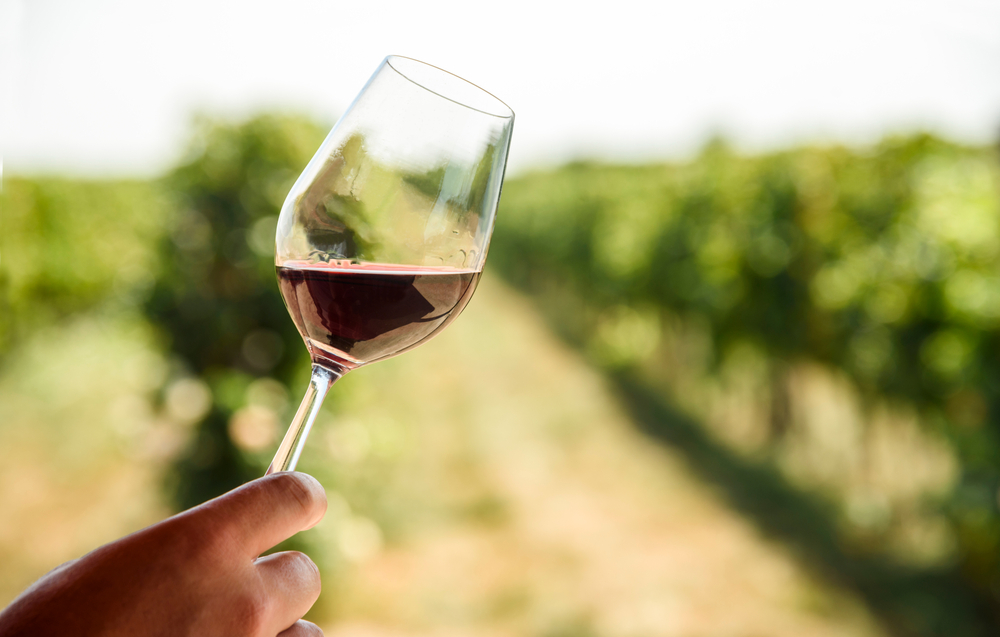 Petoskey Farms Vineyard And Winery, Petoskey
You won't find any of the glitz and glamour here think rustic and exposed beans and that is what this Petoskey winery is all about.
The views are incredible the wine is lovely and the intimate feel of this place is somewhat comforting. 
Named One of the Best 25 Wineries in the United States by Reader's Digest it takes its winemaking seriously.
During the winter you can enjoy wine inside a cozy tasting room and in summer there are three outside patios and wood-fired pizzas on offer.
Just a few miles from downtown Petoskey this is one of those lovely low-key wineries in Michigan.
If you are in the area pop in and savor the view and the wine.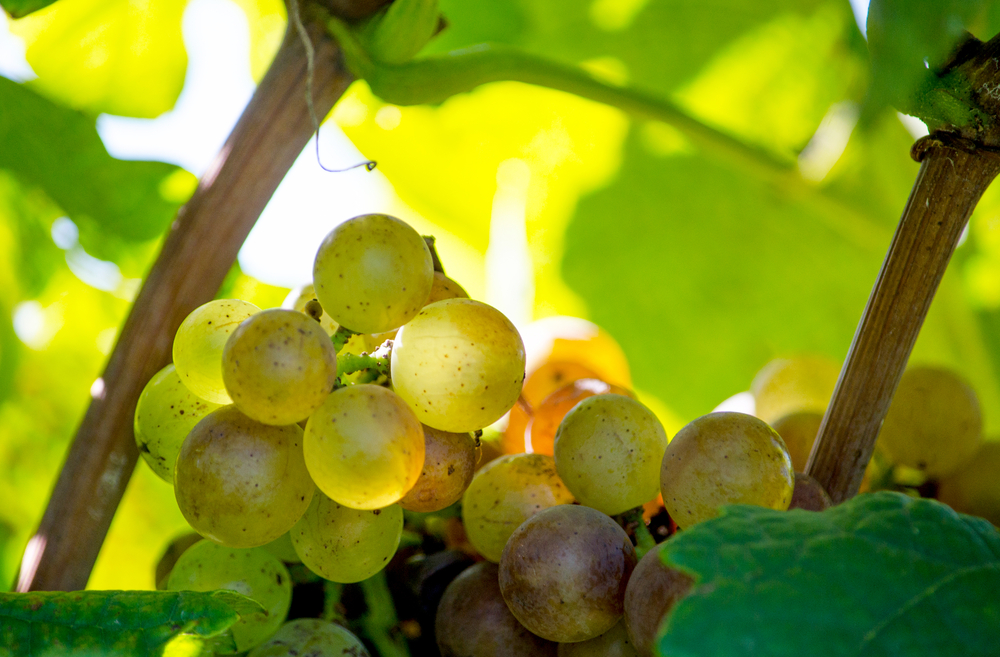 Chateau Grand Traverse
If you are a fan of Riesling wines then this is the place for you. When Edward O'Keefe Jr. decided to establish this winery he started somewhat of a revolution in the Michigan Wine industry.
I can't help but feel this winery in Michigan is more of a way of life than a winery although it produces excellent wines.
The motto here is 'Unhurry, Unworry, Unwind' and it seems to be present in everything they do here.
Located on the Old Mission Peninsula, in Traverse City, this is Northern Michigan wine country at its best.
They hold your hand here making sure the experience is just right for you. This is one of those Michigan winery tours that will suit novice and serious wine buffs alike.
They have a patio serving food, an inn, and views over the vineyards some first planted 40 years ago. Some of the best Michigan wine is served here. And it's a lovely place to spend some time.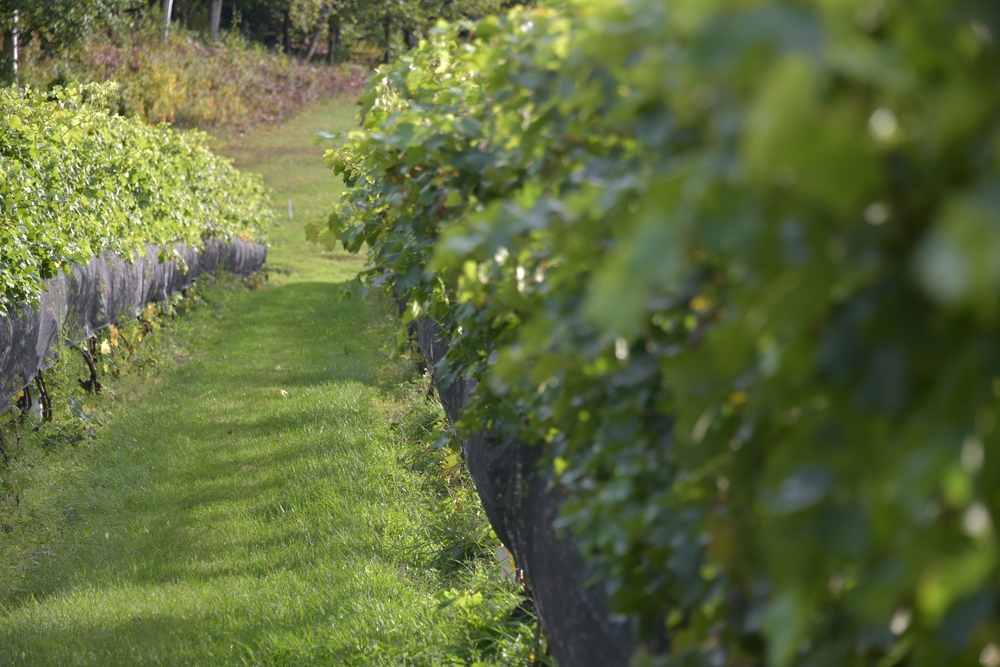 Robinette Apple Haus And Winery, Grand Rapids
This Michigan winery markets itself as a family destination and it's a fun place to visit with lots of activities for children and adults alike.
This Michigan winery has been a West Michigan staple for over 100 years now and has lost none of its old-school charms.
As the name suggests the wine here is made of apples but is just as delicious as any other wine you may have tasted.
Here you can stroll around the 125 acres of orchards, enjoy a taste of Michigan at the Apple Haus or take a winery tour.
Also, don't forget to get a picture with the huge apple its a must for everyone who visits.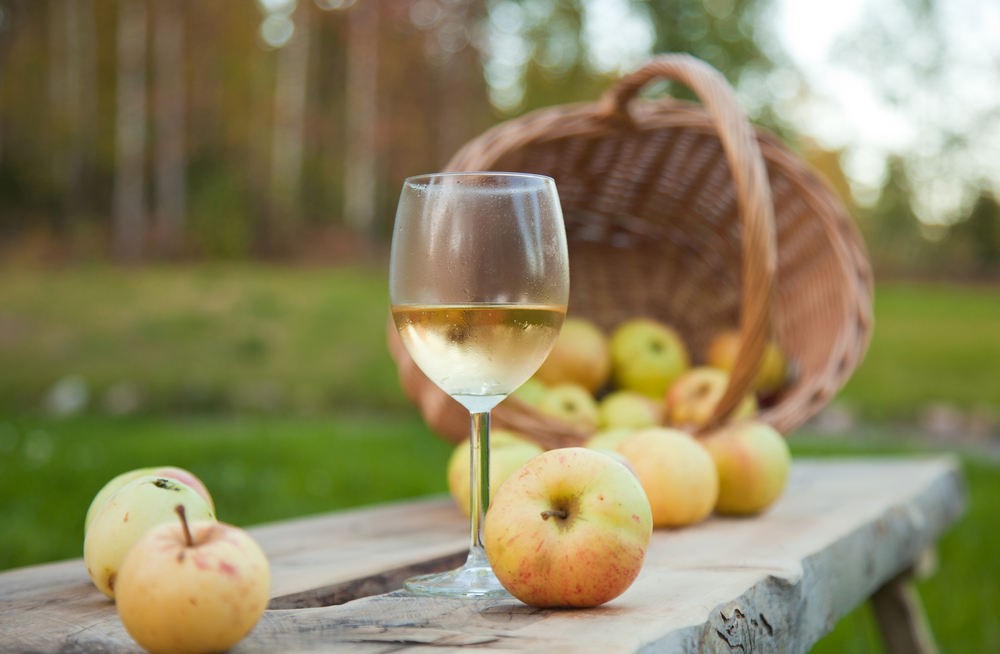 Fenn Valley Vineyards, Fennville One Of The Coolest Wineries in Michigan
This winery in Michigan is a 240-acre farm where they grow and produce everything on-site. It has become a popular site, particularly on the Michigan wine trail with Vine Wine'd running through the site.
Here they believe wine should be approachable and they take the mystery out of making great wine.
They mix education with entertainment for a unique offering. There is nearly always something happening at this winery
Their tours are designed for novices and wine buffs alike and whatever your knowledge of the craft of winemaking you will enjoy it.
The vineyards have been family-owned and operated since 1973 with the goal of producing world wine from locally grown grapes.
And they achieved that when it comes to wines of Michigan they don't get much better than they do here.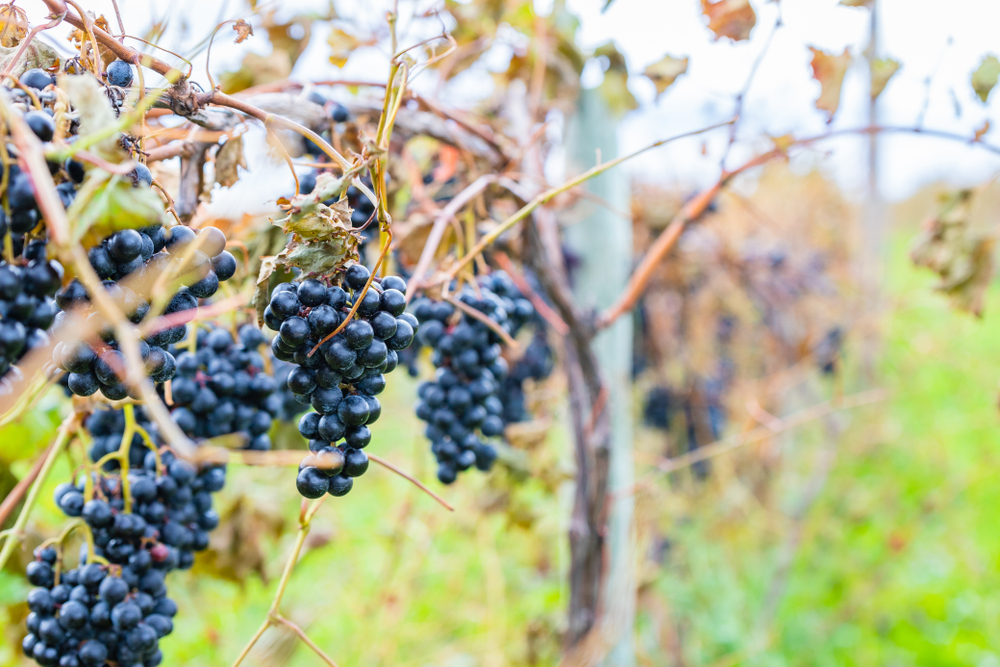 Packing List When Exploring Wineries in Michigan
If you are searching, here are some tips on how to pack lightly when packing to explore wineries in Michigan.
A concealed travel pouch may be one of the most important items you bring along when discovering vineyards in Michigan. 
It is always important to protect your personal information. Identity thieves are everywhere.
This unisex RFID blocking concealed travel pouch is lightweight and comes in several colors. It has lots of organization to give you peace of mind. You can place it under your clothes next to your body to carry your ID safely.
If you have a pouch already that does not come with RFID protection, as I do, these RFID sleeves are the perfect solution.
If you are planning on taking a lot of pictures with your phone you will definitely want to consider an external charging battery. This Anker high-speed phone charging battery is the exact one I carry with me on all of my trips.
I like that it holds its charging capabilities for several uses so I do not have to worry about it while out and about, and if I forget to recharge it at night, it will still be good to go the next day.
My daughter gifted me with this FugeTek selfie stick and tripod setup for my birthday. I absolutely love it! It is made of lightweight aluminum and is so easy to use.
It has Bluetooth connectivity and is a breeze to use for taking Insta-worthy selfies while on your romantic getaways in Michigan.
I never much believed in using packing cubes when traveling. That is until I tried them. Now I am hooked. These are the exact cubes I use to stay organized when I pack for a trip!
You will want to bring your own refillable water bottle with you.
I never leave home on a trip without my Bobble filtration bottle. The 18.5-ounce size is perfect for your adventures and it fits nicely in the pocket of a backpack.
You can get the replacement carbon filters here.
Perhaps you are traveling a long distance and packing space is a premium in your suitcase, or in your car. Then this set of collapsible silicone foldable water bottles would work well for you. Would not take up much space at all.
You will want a backpack or daypack with you to store snacks, your water bottle, phone, extra clothes, etc.. . No matter the time of day or evening.
This foldable water-resistant backpack would be great. And it comes in many different colors.
—
As you can see when it comes to wineries in Michigan, there are many to choose from.
Whether you choose to try some of the southwest Michigan wine, go on a Michigan wine trail, or visit one of the St Joseph wineries you will have an amazing time.
Wines in Michigan really are some of the best in the world and all of these wineries are welcoming and delightful.
I hope you have a great time sampling some of the best Michigan wines and please come back and tell me all about it.
If you are in the UP one of the coolest things to do in Sault Ste Marie is to visit their winery!